The Democrats have temporary control of the Congress and the White House, and this is their chance to make major changes in the American way of life, by greatly expanding the federal government. Their goals all have one thing in common: In the long run, they are all designed to lead to a permanent Democrat majority, by getting as many people as possible dependent on the government (willingly or not). One way to do this is to add more States to the Union, and the three candidates for this position are the solidly-Democratic Puerto Rico, Guam, and the District of Columbia.

Guam is hardly ever discussed as a potential 51st state, so this page includes little or no discussion of that prospect. But the potential is there, many years from now.



Subsections on this page:

Greenland
Puerto Rico
North Colorado
The District of Columbia
Other candidates and schemes for statehood


---



Greenland




Greenland's Melting Ice Is No Cause for Climate-Change Panic. One of the most sacred tenets of climate alarmism is that Greenland's vast ice sheet is shrinking ever more rapidly because of human-induced climate change. The media and politicians warn constantly of rising sea levels that would swamp coastlines from Florida to Bangladesh. A typical headline: "Greenland ice sheet on course to lose ice at fastest rate in 12,000 years." With an area of 660,000 square miles and a thickness up to 1.9 miles, Greenland's ice sheet certainly deserves attention. Its shrinking has been a major cause of recent sea-level rise, but as is often the case in climate science, the data tell quite a different story from the media coverage and the political laments. The chart nearby paints a bigger picture that is well known to experts but largely absent from the media and even from the most recent United Nations climate report. It shows the amount of ice that Greenland has lost every year since 1900, averaged over 10-year intervals; the annual loss averages about 110 gigatons. (A gigaton is one billion metric tons, or slightly over 2.2 trillion pounds.) That is a lot, but that water has caused the planet's oceans to rise each year by only 0.01 inch, about one-fifth the thickness of a dime.

The Arkansas Cotton in Trump's Woolly Greenland Linen. Denmark does indeed have a long history of pawning off, whether successfully or not, its more distant territories with economic motivations. [...] Back in 1867, the U.S. Secretary of State William H. Seward and former U.S. Secretary of the Treasury Robin J. Walker advocated the acquisition also of Greenland and Iceland from Denmark. While their plan did not go forward, Gissurarson notes that had the U.S. purchased Iceland at the same rate per square kilometer as it did Alaska, the value would still have been the equivalent of $6.2 million in 2015.

Trump's Greenland New Deal. Greenland via Denmark is currently one of the eight members of the Arctic Council, an organization set up in 1996 to aid coordination with the countries that neighbor the Arctic Circle. The other countries are obviously Russia as well as Sweden, Norway, the U.S. (thanks to Alaska), Canada, Finland and Iceland. While for a few years the cooperation was relatively peaceful, relations started deteriorating in the early 2000's. Russia became focused on investing and expanding rapidly in the Arctic, even planting their own flag on the North Pole. Their military buildup has been quick and efficient and so far, greatly outpacing even the U.S. The Arctic's global value is increasing yearly.

The Great Greenland Gambit. Recently, a small-minded tattletale revealed that President Trump has been exploring the possibility of the United States purchasing Denmark's overseas territory of Greenland. Greenland is a vast, icy wasteland lodged in the northern Atlantic and southern Arctic Oceans. It also happens to be the home of key U.S. military bases — controlling space assets and providing early warning of potential nuclear attacks. Moreover, Greenland contains a treasure trove of natural resources, including a variety of metals, gemstones, oil, fish, and hydroelectricity.

Get Greenland Before China Does. President Trump is a throwback to another time in American history. For most of his critics, that fact that makes him "problematic." He's "not normal." Yet, for many, this is but one of the attributes that has made him so appealing for our time. That's why when news broke last week about Trump's interest in having the United States purchase Greenland, I was ecstatic. After all, expansion of a super-state, like the United States, is inevitable and natural. This is also in keeping with the predilections of most of America's Founders and their belief that the country should expand its frontier as far away from the "core" of the United States (the original 13 states) as possible.

Trump's Greenland gambit finds allies inside government. Donald Trump's left-field idea to buy Greenland has been mocked by everyone from cable pundits to Danish pols — but it's also given an internal boost to a small network of advocates in and outside the administration who have struggled to get traction for their ideas for boosting America's ties to the frozen island territory.

Trump Can See Greenland from His House. The President of the United States wants to buy an icy northern territory from a foreign country. Critics hate the idea and mock it as absurd and wasteful. But the President makes the deal, and the purchase proves to be one of the most brilliant geopolitical deals in history — a huge boon to American strength and prosperity. Am I describing the 45th President's effort to buy Greenland from Denmark? Nope, I'm describing the 17th President's successful effort to buy Alaska from Russia in 1867. It was one of the best bargains America ever struck.

Greenland: Trump's MAGA Idea! To those of us of who learned our U.S. history from texts in the 1940s and '50s, President Donald Trump's brainstorm of acquiring Greenland fits into a venerable tradition of American expansionism. [...] Harry Truman also wanted to acquire Greenland, and in 1946, he offered Denmark $100 million in gold. The Danes declined, though they had sold the Virgin Islands to Woodrow Wilson in 1917. How, then, did America acquire her vast territory? By revolution, purchase, invasions, annexations, war, theft and expulsions — of French, British, Mexicans, Spanish and Native Americans. Quite a record. While Trump's diplomacy in the Greenland matter was not as deft as Seward's in acquiring Alaska, the attitude exhibited would not be unfamiliar to many of the great men in our history. And the cancellation of Trump's state visit to Copenhagen aside, this issue of Greenland's future has been tabled. It is not going away.

Cotton backs buying Greenland. The U.S. should obviously buy Greenland, and anyone who doesn't see that is blinded by disdain for the president, U.S. Sen. Tom Cotton said Wednesday [8/21/2019]. Cotton, R-Arkansas, said he broached the topic with the Danish ambassador to the United States several months ago. He also recommended to President Donald Trump that he should try to buy the territory from Denmark. Those conversations came before Trump ignited an international social-media kerfuffle Tuesday night when he took to Twitter to cancel a planned visit to Denmark because the Danish prime minister rebuffed discussions about a potential Greenland sale.

Trump cancels visit with Denmark PM after she rebuffs 'absurd' idea of US buying Greenland. President Trump on Tuesday [8/20/2019] abruptly canceled a planned meeting with Danish Prime Minister Mette Frederiksen, saying there was no point to the trip after Frederiksen called the idea that the U.S. might buy Greenland from Denmark "absurd" — and insisted there would be no Copen-haggling about it. Trump had been expected to visit Denmark on Sept. 2-3 as part of his trip to Europe, but until his tweets Tuesday, there were no solid indications the visit to Denmark was centered on buying Greenland.

Denmark Reels After Trump Cancels Visit Over Rebuffed Greenland Purchase Idea. President Donald Trump sparked an uproar in Denmark with a Tuesday night [8/202019] tweet saying he is canceling a scheduled visit to the country, given the prime minister's lack of "interest in discussing the purchase of Greenland." "Denmark is a very special country with incredible people, but based on Prime Minister Mette Frederiksen's comments, that she would have no interest in discussing the purchase of Greenland, I will be postponing our meeting scheduled in two weeks for another time ..." the president tweeted.

Why Buying Greenland Is One of Donald Trump's Best Ideas. Last week, the Wall Street Journal had a scoop of sorts; the headline read, "President Trump Eyes a New Real-Estate Purchase: Greenland: In conversations with aides, the president has — with varying degrees of seriousness — floated the idea of the U.S. buying the autonomous Danish territory." Greenland, of course, is a huge island in the Atlantic, most of it north of the Arctic Circle. As such, even though it boasts 836,000 square miles of territory — more than a quarter the size of the continental U.S. — it counts a population of just 55,000.

'We're looking at it': Trump adviser says of potential Greenland purchase. Yes, President Donald Trump is really considering purchasing Greenland. "We're looking at it," top White House economic adviser Larry Kudlow said on "Fox News Sunday." That's despite the fact that Greenland's government told Trump on Friday [8/16/2019] that the island was "not for sale."

Report: President Trump May Want The U.S. To Purchase Greenland. The icy mass between the North Atlantic and Arctic Oceans is currently owned by Denmark. Greenland is self-ruled by its roughly 56,000 residents; as for foreign security policy, that's handled by the Danes. But we've already got a major foot in the door: ["]A decades-old defense treaty between Denmark and the U.S. gives the U.S. military virtually unlimited rights in Greenland at America's northernmost base, Thule Air Base.["]

Why Trump reportedly wants to buy Greenland, and what it might be worth. The only parts of Greenland that aren't capped with ice are along its mountainous, barren, rocky coast, according to the CIA World Factbook. So why would President Trump want to buy it? Trump has repeatedly asked advisers about whether the U.S. can obtain Greenland, the world's largest island and a current autonomous Danish territory northeast of Canada, The Wall Street Journal reports.

Trump has asked advisers about potential to buy Greenland. President Trump has reportedly asked several of his advisers about the possibility of the United States purchasing Greenland. The Wall Street Journal reports that the president has asked advisers "with varying levels of seriousness" about whether the U.S. could purchase the autonomous Danish territory.

Greenland, the new U.S. Alaska? The United States' interest in Greenland is not new. In 1867, secretary of state William Seward, then of the Andrew Johnson administration, showed interest in purchasing Greenland and Iceland from Denmark. He also negotiated the Alaska Purchase with the Russian Empire for $7.2 million, which was finalized on March 30, 1867. Seward was an ardent expansionist. [...] As for Greenland, its connection to Denmark was severed early in World War II, when in April 1940 Denmark was occupied by Nazi Germany. In April 1941, the United States occupied Greenland to defend it against the invasion by Germany. The U.S. occupation of Greenland lasted until 1945. In 1946, the United States developed a geopolitical interest in Greenland and offered to buy the island from Denmark for $100 million. However, Denmark refused to sell it.

The Editor says...
[#1] Strategic defense position.
[#2] Mineral rights.
[#3] Makes Alaska the second largest state.
[#4] Perfect location for a new SuperMax prison
[#5] A great place to relocate Guantanamo prisoners
[#6] A great place to send "refugees."
[#7] Get a clue from Jerry Jones: Offset the cost by selling naming rights.




Puerto Rico




$11.6 Million for Zombies. In an effort to identify and prevent payments after death, the Social Security Administration (SSA) established a program under which states and US territories can voluntarily contract with SSA to provide the agency with death data to compare with its records. States electronically submit death reports to SSA, and SSA automatically posts the state death information and terminates payments to deceased beneficiaries. Unfortunately for taxpayers, Puerto Rico does not have such a system in place, which has led to millions of overpayments to dead people. The Puerto Rico Department of Health provided SSA's watchdog, the Office of Inspector General (OIG), with the vital records data of approximately 568,000 Social Security number holders who died in Puerto Rico from January 1992 through December 2016. [...] OIG found that SSA issued approximately $11.6 million in posthumous payments to 149 beneficiaries who died in Puerto Rico during that time period.

Money down the drain in Puerto Rico. Imagine having the task of distributing the most aid money ever for a natural disaster responsibly to a government mired in corruption and under FBI investigation. That's what's happening right now in the U.S. territory of Puerto Rico two years after two hurricanes, Maria and Irma. You have $91 billion reasons to care. That's how much of your tax money is intended for recovery. Today, we go to Puerto Rico to follow the hurricane money and the fraud.

Environmental groups suing Puerto Rico over renewable projects. [Scroll down] Part of the reason for their sky-high rates is "island." The fuel for their power generation has to be shipped in and on the best day, that is not cheap. The biggest reason it is so expensive is the perpetual corruption inherent in Puerto Rican government that has siphoned off billions in funds for decades and decades into the pockets of dirty pols, their families and associated compadres in the utilities racket. A small taste of that was reported by The Intercept in 2018, when they broke word of a raid by the Army Corps of Engineers, FEMA, and federal officers. It was on a warehouse in Palo Seco, where they'd gotten word that the Puerto Rico Electric Power Authority (PREPA) was hoarding a massive amount of Hurricane Maria rebuilding materials, meant to be used IMMEDIATELY in the ongoing efforts to repair the devastated electrical grid. [...] Their own Puerto Rican utility was stealing from the very people still sitting in the heat and the dark 100 days after a Cat 5 storm hit the island.

Power hungry Dems move to 'decolonize' Puerto Rico, push statehood in desperate last-ditch move. Congressional Democrats are reportedly preparing to make a last-ditch attempt to cram possible Puerto Rico statehood through before they lose control of the House. The brainchild of outgoing House Majority Leader Steny Hoyer, the Puerto Rico Status Act would allow the island "to hold a binding referendum for Puerto Ricans to choose between statehood, independence, or independence followed by free association with the United States," as reported on Wednesday by The Hill. [Tweets] Hoyer recognizes that the bill stands no chance of making it through the current Senate.

Will Puerto Rico be the next US state? Puerto Ricans could move a step closer to a poll on whether the island should become a U.S. state when the House of Representatives votes Thursday on a bill outlining the process. A House committee approved the Puerto Rico Status Act Wednesday, paving the way for the full House vote. The bill was cosponsored by Representative Nydia Velazquez, a Democrat from New York. The legislation lays out terms of a plebiscite — which is a non-legally binding referendum — as well as three potential self-governing statuses: independence, full U.S. statehood, or sovereignty with free association within the United States. The latter is in place in Micronesia, Palau and the Marshall Islands.

Journalist for The Atlantic suggests Puerto Rico must declare independence. Beyond the pristine streets and vibrant architecture of Old San Juan, and the walls of Fortaleza, Puerto Rico's citizens live in severe poverty. You need look no further than a quick internet search to find images of families huddled under cardboard roofs, and barefoot children walking among heaps of refuse. Recent studies show that "Forty-four percent of the overall population lives in poverty, and the proportion rises to 57% for children." To put that data point into perspective: For the States as a whole, the average poverty rate is 14.6%. The poorest States, Mississippi, has a poverty rate of 21.5%, still less than half that of Puerto Rico. Despite being classified as a "high income country", the prevalence of economic hardship and wealth disparity, on top of infrastructure that echoes that of a Third World hellscape, makes Puerto Rico the perfect storm for socialist vultures in the media.

Puerto Rico suffers total blackout as Hurricane Fiona brings threat of flooding, mudslides. The US territory lost power earlier Sunday, according to PowerOutage.us, as Fiona approached the islands, which are already grappling with the threat of flooding and mudslides stemming from the Category 1 storm. "Puerto Rico is 100% without power due to a transmission grid failure from Hurricane Fiona," the website said. Gov. Pedro Pierluisi confirmed the outage in a tweet, noting the entire electric system was out of service and officials have activated the proper protocols to work to restore power. [...] The blackout — which followed hours of progressively worsening power outages — comes five years after Puerto Rico's power grid was devastated by Hurricane Maria in September 2017, leaving many residents without electricity for months.

Ex-Puerto Rico Gov. Wanda Vázquez busted in bribery scheme with banker, former FBI agent. Former Puerto Rico Gov. Wanda Vázquez was arrested Thursday in a bribery scheme in which she allegedly pushed out a high-ranking government official in exchange for more than $300,000 to help her 2020 campaign. Vázquez, 62, is accused of working out the bribes with conspirators who included a former FBI agent, a Venezuelan Italian bank owner and a political consultant, according to the Department of Justice. "Public corruption erodes the people's trust in our institutions and fuels civil unrest," Joseph González, special agent in charge of the FBI San Juan Field Office, said in a statement. "No one is above the law and the victim of this crime, the People, deserve better."

The Editor says...
"No one is above the law" is a toothless and obsolete cliché. It has been demonstrably false for at least 30 years. Almost any adult can name half a dozen political VIP's who should have gone to prison years ago.

Puerto Rico on the verge of discharging its bankruptcy. Last month, the architects of The Puerto Rico Oversight, Management, and Economic Stability Act (PROMESA) got to see the fruits of their work. Federal Judge Taylor Swain gave the judicial nod for the plan of adjustment of Puerto Rico's debts after years of tough negotiations and litigation. This paves the way for the largest restructuring of public sector debt in US history and the eventual exit of the Financial Oversight and Management Board from the island.

SEC fights against releasing FOIA documents. Over the past ten months, the Securities and Exchange Commission (SEC) has failed to comply with a number of Freedom of Information Act (FOIA) requests relating to the agency's role in a seventy-four-billion-dollar municipal bond Ponzi scheme. Government agencies like the Securities and Exchange Commission are required by law to comply with FOIA requests. The SEC has repeatedly failed to comply with numerous FOIA requests relating to their role in the Puerto Rico municipal bond default — the largest such default in American history. The SEC's failure to comply with the law has resulted in a federal lawsuit in the Federal District Court in Central California.

How Puerto Rico became a tax haven for high-flying crypto millionaires. Forget "What do you do?" or "Where do you live?" There's only one question on anyone's lips in Puerto Rico right now. "'How long have you been here?' — it's the first thing anyone asks," said Keiko Yoshino, 34, who previously worked in Washington, DC, city government before moving to the island in March. "For the longest time, I was the newbie, but my brother moved in with me four weeks ago." For Joel Comm, the answer is seven months — when the 57-year-old and his girlfriend ditched Colorado for the gated community of Palmas del Mar on Puerto Rico's southeastern coast. "It's still a new experience for me, but when you get here, you're 'the new guy,'" Comm told The [New York] Post. "Two weeks later, someone else is here and all of a sudden, you're not that guy anymore."

Five Killed During insane Shootout Between Rival Gangs In Puerto Rico. A massacre caught on video shows the moment five men were executed during a chaotic shootout at a birthday party in Puerto Rico. The incident took place Tuesday in front of a business in the Certenejas neighborhood in Cidra. [Video clip - very graphic.]

Puerto Ricans fume as outages threaten health, work, school. Not a single hurricane has hit Puerto Rico this year, but hundreds of thousands of people in the U.S. territory feel like they're living in the aftermath of a major storm: Students do homework by the light of dying cellphones, people who depend on insulin or respiratory therapies struggle to find power sources and the elderly are fleeing sweltering homes amid record high temperatures. Power outages across the island have surged in recent weeks, with some lasting several days.

Ocasio-Cortez Wants to Shut Coal Plant Expert Says Would Turn Puerto Rico Into 'Third-World Country'. Progressive "squad" member Representative Alexandria Ocasio-Cortez (D-NY) cares about the people of Puerto Rico. So much so that she is actively advocating to turn off 20% of the power for the already "electricity-challenged island." Once again, she is putting her liberal agenda and climate talking points ahead of the actual human beings whose livelihood relies upon the decisions made by Ocasio-Cortez and her colleagues in the faraway land of D.C. Daily Wire reports: "During a Thursday hearing for the House Natural Resources Committee, the lawmaker expressed a desire to close down AES Puerto Rico's coal plant in Guayama, which — according to Center for Industrial Progress founder Alex Epstein, who testified before the committee — provides 20% of the power for the 'electricity — challenged island."

The Left's Latest Attempt to Make Puerto Rico the 51st State. For years, there have been whispers within Washington, DC about Puerto Rico becoming the 51st state. Recently, those whispers have grown louder than ever. Much of the increased momentum for Puerto Rico statehood coincides with the left's control of both houses of Congress and the White House. And to demonstrate that they are super serious this time, many prominent Democrats, and one Republican, have endorsed the Puerto Rico Self-Determination Act of 2021.

Can Puerto Rican statehood help heal our fractured country? At a time when it seems like our country couldn't possibly be more divided, there are signs of hope for a long overdue bipartisan effort. Recently, Sen. Martin Heinrich (D-N.M.) and Rep. Darren Soto (D-Fla.) introduced legislation in support for Puerto Rico statehood. Last Congress, several Republican lawmakers cosponsored similar legislation suggesting that Puerto Rico could bring folks together from across the ideological spectrum. And unlike the D.C. statehood issue, the case for the Commonwealth of Puerto Rico to become a state has no constitutional roadblocks and has broad bipartisan support.

The Editor says...
That is not true. I don't know of any Republican who is in favor of statehood for Puerto Rico. Independence, maybe; but not statehood.

Schumer Changes His Tune on Puerto Rico Statehood. Senate Majority Leader Chuck Schumer changed his tune on Puerto Rico statement this week after endorsing the idea just four months ago. "I don't agree with them, I'm not going to support their statehood bill," Schumer referring to Democratic Rep. Ritchie Torres's efforts. [Tweet] In the fall, however, he said he'd "love" to make D.C. and Puerto Rico states. "Believe me, on D.C. and Puerto Rico, particularly if Puerto Rico votes for it — D.C. already has voted for it and wants it — I'd love to make them states," he told MSNBC's Joy Reid.

Trump Is Right: Puerto Rico Shouldn't Get More Hurricane Subsidies. While there is some disagreement over the exact figure that Puerto Rico has received, the Department of Housing and Urban Development has reported $20 billion in hurricane recovery funds, while the Federal Emergency Management Agency has funded an additional $8 billion and the Small Business Administration has approved $2 billion in loans. Yet we are told Puerto Rico needs more of American taxpayers' money. Democrats are insisting that American taxpayers continue to further fund Puerto Rican leaders' additional demands. The fact of the matter is, not one more dime in funding should be sent to Puerto Rico until it gets its political house in order, either of its own accord or by the Trump administration forcing systematic change. Putting more money into a broken system won't fix anything. Most importantly, it will only continue to hurt our fellow citizens — the people of Puerto Rico.

Millions Of Water Bottles Found Rotting In Puerto Rico As San Juan Mayor Continues To Bash Trump. San Juan Mayor Carmen Yulín Cruz has repeatedly attacked President Donald Trump over the U.S. government's response in the aftermath of Hurricane Maria, even as 12 million bottles of water were discovered this week rotting on an airport runway in Puerto Rico. BuzzFeed News reports that "Justo Hernández, deputy federal coordinating officer of the Federal Emergency Management Agency (FEMA), told reporters that the 19,841 pallets of water were left on the runway at José Aponte de la Torre Airport and that as a result, 'some of that water was spoiled.'"

Massive stockpile of bottled water found in Puerto Rico a year after Maria. Hundreds of thousands of water bottles meant for victims of Hurricane Maria are still sitting at a Puerto Rico airport — nearly a year after the deadly storm, according to a report. A photo showing the bottles in boxes and covered in a blue tarp on a runway in Ceiba was shared widely on social media Tuesday evening. "Although you don't believe it... almost a million boxes of water that were never delivered to the villages," posted Abdiel Santana, a photographer working for a Puerto Rican state police agency who took the pictures. "Is there anyone who can explain this?" FEMA acknowledged to CBS News on Wednesday [9/12/2018] that the bottles were brought inland in 2017 in the wake of the hurricane and that they were turned over to "central government."

FEMA Contract Called for 30 Million Meals for Puerto Ricans. 50,000 Were Delivered. Two Democrats are calling for the Federal Emergency Management Agency to be subpoenaed for documents relating to Hurricane Maria, suggesting the agency failed to provide tens of millions of meals after the storm devastated Puerto Rico. US Rep. Elijah Cummings and Stacey Plaskett, the congressional delegate from the US Virgin Islands, signed a letter to House Oversight Committee Chairman Trey Gowdy on Tuesday morning [2/6/2018], calling into question a $156 million contract awarded to a small Atlanta-based company, Tribute Contracting LLC.

While Pleading For Help And Mired In Debt Puerto Rico Pays Out Christmas Bonuses. It has actually been an annual tradition; a US territory sunk deep in a debt crisis doles out bonuses to federal employees at Christmastime, coming due in the coming week. What makes this year's Yuletide largesse more pronounced is that the debt has not only worsened, but currently the country is pleading for Congress to shell out billions in hurricane relief aid dollars. The bonuses themselves really are not the issue. The island will pay out roughly $100 million in Christmas checks this year while facing tens of billions of dollars in the red. At the same time as these payouts the Governor, Ricardo Rossello, is asking for just shy of $100 BILLION in relief aid for the island. While the bonuses are not central to the island's financials they do typify some of the underlying issues leading to the debt crisis.

Puerto Rico gives out $100 million in bonuses after pleading for $94 billion in hurricane relief. Puerto Rico Gov. Ricardo Rossello Nevares last month asked federal taxpayers to shell out $94 billion to pay for the territory's recovery from Hurricane Maria — then turned around and paid out about $100 million in Christmas bonuses to island government employees. The governor's aides say the bonuses are a longstanding tradition and part of the law, and were planned for in the budget approved last summer. But that budget came well before Hurricanes Irma and Maria slammed into Puerto Rico, leaving much of the territory in ruin and leaving the government begging for federal assistance.

Pay to the Order of Puerto Rico: The Cost of Dependence to the American Taxpayer. American families pay $22 billion per year to maintain this dependent colony.

Background information:
The United States seized Puerto Rico in the Spanish-American War. Puerto Ricans are U.S. citizens but cannot vote for U.S. president, have no voting representation in Congress and pay no federal taxes.*

Cash-Strapped Gov't Days From Shutdown in Puerto Rico. Nearly 1,600 schools shuttered. Some 205,000 public workers unpaid. Most government offices closed. The U.S. Caribbean territory is staggering under a nearly $740 million budget shortfall and heading toward a grim scenario Monday [4/24/2006], when it will run out of cash to pay salaries and provide public services if local lawmakers don't approve a bailout plan.

Puerto Rico Imposes Partial Shutdown. Schools closed. Building permits were on hold. Renewing a driver's license was impossible. Many basic functions of Puerto Rico's government were unavailable Monday [5/1/2006] as the U.S. commonwealth ran out of money and imposed a partial public-sector shutdown.

Rigging the route to a 51st state. It sometimes seems like Congress thinks Puerto Rico is a Never-Never Land: No matter how many times the island's people vote to keep their identity as a separate nation affiliated with the United States, it's never enough. Since 1967, Puerto Ricans have voted three times against becoming a US state and in favor of maintaining their status as an independent commonwealth in association with America. The last time was 11 years ago.



Surprise route now the busiest flight path in the world. Travel analyst OAG has revealed the 2021 numbers to find out who's flying when and where, and while last month the Dubai-London Heathrow was the highest-capacity international route, since the UK shut down UAE travel, now the highest overall on the leaderboard is the route between Orlando International Airport in Florida and San Juan in Puerto Rico. Although US citizens don't need a passport to take the trip between the two ports, the three-hour journey from Orlando to the capital of Puerto Rico is still classed by OAG as international.

Sen. Joe Manchin is 'open' to statehood for D.C., Puerto Rico. Sen. Joe Manchin, West Virginia Democrat, is open to adding two new states — the District of Columbia and Puerto Rico. The liberal push to add the District and Puerto Rico comes as Democrats see adding U.S. Senate seats from those jurisdictions as providing them with a firmer grasp on control of Congress. With the Senate set to be divided 50-50 and tie-breaking control belonging to Vice President-elect Kamala D. Harris, Mr. Manchin's support could prove critical to many key issues on liberals' wish lists, including adding states to the union.

Feral pigs flummox Puerto Rico, infiltrate communities. Thousands of Vietnamese pot-bellied pigs are snorting and squealing their way across Puerto Rico in what many fear has become an unstoppable quest to eat and reproduce on an island struggling to stop them. They forage through gardens and farms, knock over trash cans and leave pungent trails of urine and excrement, stopping occasionally to bathe if they find potholes full of rainwater. The former pets — or descendants of former pets — have reproduced at such an alarming rate that the U.S. territory declared a health emergency last year so federal officials could start eradicating them.

Schumer to include Upstate New York and Puerto Rico in statehood legislation. Senate Minority Leader Chuck Schumer, who is enduring criticism inside his caucus for a string of election losses under his leadership, is unlikely to gain a majority in the chamber this year. But that isn't stopping the Brooklynite from advancing statehood legislation that would welcome Puerto Rico and Upstate New York as the 51st and 52nd States of the Union. Schumer is not expected to pursue statehood for the District of Columbia in the bill, which is a far less popular and more politically polarizing proposition — seen as a crass political power grab that offensively privileges the already well represented citizens of the District who amply benefit from the federal government's economic largess.

Over 180 boxes with votes and voting materials found in Puerto Rico after local elections. At least 180 boxes filled with voting materials and uncounted votes from across Puerto Rico have surfaced since the Nov. 3 elections, the election commission said Tuesday, raising questions and concerns about the validity of the preliminary results. Initially, the Puerto Rico State Elections Commission placed the number at 40, but it has continued to rise since the boxes were first reported. Election officials blamed the new scandal on the volume of early ballots cast on the island, marking the second electoral debacle for Puerto Rico in a three-month period. In August, the U.S. territory was forced to suspend its primary elections because dozens of polling stations never received their ballots on Election Day, while thousands of voters waited in line to vote amid the COVID-19 pandemic.

Puerto Rico unearths more than 100 briefcases of uncounted ballots 1 week after election. Puerto Rico's elections commission says it has discovered more than 100 briefcases containing uncounted ballots a week after the U.S. territory held its general election, drawing criticism and scorn from voters who now question the validity of the outcomes of certain races. Francisco Rosado, the commission's new president, said Tuesday that the briefcases were found in a secured vault and blamed the situation on what he said was an underfunded and understaffed administrative board responsible for counting a record number of absentee and early votes.

Beyond Court Packing: Here's How Dems Plan To Create A One-Party State. [Scroll down] What hasn't received nearly enough attention, however, is the other plan Democrats are hatching to take seize control of the Senate, and make winning the presidency easier, by granting statehood to Washington, D.C., and Puerto Rico. As the Washington Examiner reported: "Key Democratic leaders, already mulling adding more justices to the Supreme Court if they take the White House and Senate, are also eager to add two more states, a move that could shift the Electoral College permanently to liberals." Senate Minority Leader Chuck Schumer said recently that: "Believe me. On D.C. and Puerto Rico, particularly if Puerto Rico votes for it — D.C. already has voted for it and wants it — I'd love to make them states." Biden has long supported D.C. statehood, and during remarks at a Hispanic Heritage Month kickoff event in Kissimmee, Florida, he said that Puerto Rican statehood "would be the most effective means of ensuring that residents of Puerto Rico are treated equally."

Puerto Rico gov sues elections commission in primary debacle. Puerto Rico's governor on Tuesday added new demands to conflicting proposals for rescuing the U.S. territory's botched primary election, suing to insist on an election re-do at all polling centers that opened late — not just those where a lack of ballots kept people from voting[.] The lawsuit filed by Gov. Wanda Vázquez also seeks to stop the release of unconfirmed results from centers where voting did take place on Sunday. The island's Supreme Court agreed to hear the case. A failure to supply ballots and other issues kept people from voting at a little under half of the island's 110 polling places.

Puerto Rico to hold statehood referendum amid disillusion. Gov. Wanda Vázquez announced on Saturday [5/16/2020] that she will hold a nonbinding referendum in November to decide whether Puerto Rico should become a U.S. state, a move that comes amid growing disillusion with the island's U.S. territorial status. For the first time in the island's history, the referendum will ask a single, simple question: Should Puerto Rico be immediately admitted as a U.S. state? It's an answer that requires approval from U.S. Congress and a question that outraged the island's small group of independence supporters and members of the main opposition Popular Democratic Party, which supports the status quo.

It's time to audit Puerto Rico for real. It's been several years since Puerto Rico was wrecked by successive hurricanes. Yet, as we recently found out, insufficient progress has been made toward normalcy because the territorial government is in worse shape than the infrastructure. It's a shame it took a natural disaster to expose endemic corruption going back years. Sweetheart deals between the politicians and the unions that put them in office have left America's Caribbean jewel on the brink of bankruptcy. Congress stepped in near the end of the Obama administration with legislation leading to the appointment of an independent financial oversight board authorized to restructure the debt owed to the island's creditors. So far, it's work has been sub-par — in part because corrupt local officials devoted their efforts to finding workarounds to keep the money flowing rather than pitching in on a plan to put things right.

$11.6 Million for Zombies. In an effort to identify and prevent payments after death, the Social Security Administration (SSA) established a program under which states and US territories can voluntarily contract with SSA to provide the agency with death data to compare with its records. States electronically submit death reports to SSA, and SSA automatically posts the state death information and terminates payments to deceased beneficiaries. Unfortunately for taxpayers, Puerto Rico does not have such a system in place, which has led to millions of overpayments to dead people. The Puerto Rico Department of Health provided SSA's watchdog, the Office of Inspector General (OIG), with the vital records data of approximately 568,000 Social Security number holders who died in Puerto Rico from January 1992 through December 2016. [...] OIG found that SSA issued approximately $11.6 million in posthumous payments to 149 beneficiaries who died in Puerto Rico during that time period.

The left's bid to smear Trump over Puerto Rico aid now looks skeezier than ever. The left has got a lot to answer for for its smear campaign against President Trump, who warned of corruption in Puerto Rico aid in the wake of 2017's Hurricane Maria, and then responsibly refused to hand over billions to thieves. Democrats and their media allies attempted to "Katrina" Trump on the delivery of aid, painting him as a racist meanie, all in the interest of creating a "narrative," that would politically profit themselves off Puerto Ricans' suffering, even the aid that did get to Puerto Rico left Puerto Ricans with nothing.

Puerto Rico fires two more officials after Hurricane Maria aid found unused amid current earthquake aftermath. The pallets of bedding, food and medical supplies sat wrapped in plastic and unused in a warehouse for more than two years while Puerto Ricans suffered through the aftermath of a devastating hurricane and, recently, an earthquake. Now their discovery has triggered a political firestorm. On Sunday [1/19/2020], Puerto Rico Gov. Wanda Vázquez fired two more officials in the most recent development since anger broke out over a viral video showing unused emergency supplies — allegedly left-over aid from Hurricane Maria — sitting in a warehouse in the southern coastal city of Ponce.

Fired? Not arrested?
Puerto Rico's emergency services director fired after warehouse discovered with supplies from Hurricane Maria. Puerto Rico Gov. Wanda Vazquez dismissed the island's director of emergency management after a warehouse was discovered with supplies dating back to Hurricane Maria. Video published Saturday showed a warehouse in the southwestern city of Ponce filled with supplies, including thousands of cases of water, believed to have been from when the hurricane struck the island in 2017.

Battered Puerto Rico discovers relief aid sitting in warehouse for years; officials fired. Gov. Wanda Vázquez fired the heads of Puerto Rico's housing and family departments Sunday [1/19/2020] in the latest fallout over the discovery of a warehouse filled with emergency supplies dating from Hurricane Maria. The removal of Housing Secretary Fernando Gil and Department of Family Secretary Glorimar Andújar came a day after the governor fired the director of Puerto Rico's emergency management agency.

Why disaster relief still isn't reaching regular Puerto Ricans. In March, the roughly 1,700 inhabitants of Culebra, a tiny island-municipality 17 miles off the main Puerto Rican island, finally had their power restored — nearly two years after Hurricanes Irma and Maria ravaged the region. Consider it yet another example of how little Puerto Rico's leaders care about its citizens. Culebra's residents were the last to be reconnected to Puerto Rico's main power system, the island's sole source of electricity. During the two years it took to restore its connection, Culebra had been operating off of two large generators supplied by the Federal Emergency Management Agency.

Money down the drain in Puerto Rico. Imagine having the task of distributing the most aid money ever for a natural disaster responsibly to a government mired in corruption and under FBI investigation. That's what's happening right now in the U.S. territory of Puerto Rico two years after two hurricanes, Maria and Irma. You have $91 billion reasons to care. That's how much of your tax money is intended for recovery. Today, we go to Puerto Rico to follow the hurricane money and the fraud.

Police: Man who urinated on floor of BNA re-arrested for throwing rock off bridge. A man who was arrested for exposing himself and urinating on the floor at Nashville International Airport was re-arrested hours later for throwing rocks off the I-40 Jefferson Street bridge. According to Metro Police, 56-year-old Eliezer Nieves Gonzalez was originally at the Southwest Airlines baggage office on Monday around 4 p.m. exposing himself and urinating in front of passengers near the baggage belt. Officers noticed a large amount of urine on the wall and floor. Gonzalez was found with urine on his hands and pants, and he admitted to investigators to urinating on the floor, saying it was okay to do so in Puerto Rico so he thought he could do it here.

Former top FEMA official busted for taking bribes after Hurricane Maria. A former top official in the Federal Emergency Management Agency was arrested on Tuesday for allegedly taking bribes from the head of a company who received $1.8 billion in federal contracts to repair Puerto Rico's power grid after Hurricane Maria devastated the island in 2017. Ahsha Tribble, a deputy regional administrator, another former FEMA official, Jovanda Patterson, and Donald Keith Ellison, the former president of COBRA Acquisitions, were charged in a 15-count indictment. Patterson, Tribble's deputy chief of staff, steered contracts to COBRA and left FEMA in July 2018 for a job at the energy company, the court documents say.

De Blasio's ridiculous robot tax. We've all known for a while that Mayor Bill de Blasio's "presidential campaign" never really got off the ground. [...] But de Blasio's still out there plugging away. He was in Puerto Rico the other day, looking to make the U.S. territory a front-burner issue in the campaign.

FBI arrests top FEMA administrator, two others for Hurricane Maria relief fraud. The FBI arrested one of the top administrators of FEMA and the CEO of a contractor on wire fraud and bribery charges, along with a lower-level FEMA official today [9/10/2019] for fraud and bribery involving Hurricane Maria relief. The contractor got a $1.8 billion contract for rebuilding Puerto Rico's notoriously unreliable electrical infrastructure, which the Department of Justice says came by way of bribery. [...] Trump's accusations usually are directed at officials in Puerto Rico rather than the federal government. Nonetheless, this semi-corroboration of Trump's longstanding accusations might account for the light media coverage of these arrests.

Puerto Ricans aren't remotely done getting rid of corrupt politicians. One day after protesters here forced their governor, Ricky Rosselló, to quit, they were back at La Fortaleza, the governor's mansion, to celebrate. But their joy is already turning back to anger, and a resolve to demand honest government. For many on this island, the political crisis is far from over. The drama began when Puerto Rico's Center for Investigative Journalism published 900 pages of profanity-laced, homophobic and misogynistic messages between Rosselló and his top aides. They hated on other politicians and the media and even mocked those who died or suffered amid Hurricane Maria in 2017. Allegations of corruption also enflamed passions. On Thursday [7/25/2019], the Federal Emergency Management Agency said it would further restrict Puerto Rico's access to federal relief funds amid probes of alleged irregularities related to Maria money.

Puerto Rico's Governor Confirmed His People's Worst Suspicions. Ricardo Rosselló's governorship of Puerto Rico was doomed as soon as a critical mass of citizens took to the streets of San Juan, expressing their indignation at him for disrespecting them and their loved ones. Protests in recent days are widely believed to be the largest in the island's history.

Puerto Rican Gov. Ricardo Rosselló announces he will resign. Puerto Rico's embattled Gov. Ricardo Rosselló announced on Wednesday he will resign from office amid mass protests on the island after offensive text messages between him and members of his administration leaked to the press. In Facebook video released just before midnight, Rosselló announced he would step down effective Aug. 2. He'll be the first governor to resign in the modern history of Puerto Rico. Justice Secretary Wanda Vázquez is expected to take the post.

Police fire tear gas at protesters calling for PR governor to resign. Police in riot gear fired tear gas canisters at protesters who marched through the streets of Puerto Rico's capital city Monday night [7/22/2019], demanding that the island's governor step down. Videos from San Juan show police firing the tear gas at the protesters, who dispersed and ran off in all directions. [...] The scuffle between the police and the demonstrators came after massive crowds flooded the city streets during the day, calling for Gov. Ricardo Rosselló to resign amid a scandal triggered by the leak of offensive chat messages between him and advisers.

Puerto Rico's governor goes AWOL as protesters gather outside his residence, US officials call to step down. Puerto Rico Gov. Ricardo Rosselló official resident remains under siege as hundreds of thousands of protesters gathered this week outside the La Fortaleza that serves as the governor's official residence. Puerto Ricans are calling for Rosselló's resignation after leaked online chats show him insulting women, political opponents and mocking victims of Hurricane Maria, one of the most devastating natural disasters to hit the island territory.

Thousands of Puerto Ricans gather to demand governor's resignation. Thousands of Puerto Ricans gathered Wednesday [7/17/2019] in the commonwealth capital of San Juan to demand the resignation of Gov. Ricardo Rosselló, the second mass demonstration against the embattled leader this week. Waving Puerto Rican flags — some in black and gray to signal their discontent with the government — and chanting demands that Rosselló step down, demonstrators of every age group said they were fed up with the corruption of elected officials as well as crippling austerity measures that have scaled back necessary services in recent years.

Trump [is] Right Again — More Puerto Rican Government Officials Indicted for Corruption, Wire Fraud, Money Laundering and Conspiracy. Puerto Rico has a long history of public corruption and abuse of federal funds. Back in 2015 ten government officials in Puerto Rico were arrested for corruption, bribery, honest services wire fraud, extortion and various schemes related to giving payments to friends and family via federal contracts. This is the typical corruption PR is known for.

FBI makes arrests in Puerto Rico corruption scandal, prompting calls for governor's ouster. The FBI on Wednesday [7/10/2019] arrested two former senior officials who served in administration of Puerto Rico Gov. Ricardo Rosselló, leading the chair of the House committee that oversees Puerto Rico to call for the governor to step down. The arrests also spurred concerns on Capitol Hill about the billions of dollars in aid that Congress has approved for the island. The federal indictment says the former officials illegally directed federal funding to politically-connected contractors. The arrests come about a month after Congress approved a controversial disaster aid bill that earmarked additional funding for Puerto Rico's recovery from Hurricane Maria in 2017, which were tied up in part because President Trump called Puerto Rico's officials "incompetent or corrupt."

FBI Arrests Former Top Puerto Rico Officials In Government Corruption Scandal. U.S. authorities have unsealed a corruption indictment against two former top officials in Puerto Rico for directing some $15.5 million in contracts to favored businesses, allegedly edging out other firms for the lucrative government work despite allegations of being unqualified. The two former Puerto Rico leaders — Julia Keleher, who was the secretary of the island's department of education before stepping down in April, and Ángela Ávila-Marrero, who led Puerto Rico's Health Insurance Administration until last month — were arrested by FBI agents on Wednesday [7/10/2019].

Trump slams Democrats for wanting to give Puerto Rico "more and more". President Trump traveled to the Florida Panhandle to fire up his staunch supporters with fiery rebukes of congressional Democrats, whom he accused of blocking additional disaster aid for the storm-hit region and wanting to give Puerto Rico "more and more" federal aid. Holding up a paper chart which purportedly showed that the hurricane-battered island has received more federal assistance than states in the mainland, Mr. Trump told the boisterous crowd, "What the Democrats want to do, they want to give more and more."

Trump Is Right: Puerto Rico Shouldn't Get More Hurricane Subsidies. The real problems facing the people of Puerto Rico have nothing to do with Trump, or the Republican Party or the Democratic Party. It has nothing to do with statehood or continuing its territorial status. It has nothing to do with caring or not caring. It is about rank corruption in which the people of Puerto Rico are the victims and the corrupt Puerto Rican political class are the villains. For decades, Puerto Rico has been governed by a patronage system centered on the 78 mayors across the island, who are truly the real political power in Puerto Rico. Many of the mayors have been more than happy to cut deals that allow them to stay in power even if it means failing to actually do their jobs, like collecting property taxes, utility bills, and fees for basic services. Current estimates indicate there is a pool of $3 billion in uncollected property taxes. According to a recent U.S. Treasury report, there are hundreds of thousands of properties on the island that are either unregistered or improperly defined because the Puerto Rican titling system hasn't been updated in nearly 70 years.

A Conservative Case against Statehood for Puerto Rico. [Scroll down] It's a bit like the illegal-immigration argument. Democrats favor illegal immigration and Puerto Rican statehood for the same easy-to-understand reason: It's likely to bring millions of new voters into the Democratic party. On the other hand, Republicans who push these ideas always seem to be compelled to go deep into the weeds to explain their position. For example, the central case in Sammin's article, which I've read several times, seems to be that adding Puerto Rico as a state would remind American voters of the importance of federalism. You have to think that there is a better, less radical, and, perhaps most important, less costly way to achieve that aim.

Trump lashes out at Democrats over Puerto Rico aid vote. President Trump lashed out at Senate Democrats for voting against a GOP-backed disaster bill that would have aided US farmers but that Democrats argued didn't go far enough to help hurricane-ravaged Puerto Rico. In a series of five tweets he began posting late Monday and continued sending Tuesday morning, Trump called the Caribbean island a "mess" and said its politicians "are incompetent or corrupt." "The Democrats today killed a Bill that would have provided great relief to Farmers and yet more money to Puerto Rico despite the fact that Puerto Rico has already been scheduled to receive more hurricane relief funding than any 'place' in history," the president posted on his Twitter page Monday evening [4/1/2019].

Puerto Rico education, public safety secretaries resign. Two of Puerto Rico's most high-profile government officials are resigning following heavy criticism by residents of the U.S. territory over how they performed their jobs.

Why Puerto Rico is starving. Puerto Ricans are American citizens, but the island itself is a territory of the United States rather than a state. That comes with lots of differences and limitations in how federal tax law and aid programs are administered on the island. One of the biggest differences has to to do with the Supplemental Nutrition Assistance Program (SNAP), which most people know as food stamps. Here in the states, SNAP has no set budget or spending level. Instead, the program has set benefits and eligibility requirements, and then spends whatever it takes to cover all the Americans who qualify.

'I'll punch the bully in the mouth,' Puerto Rico governor warns White House amid disaster aid quarrel. Puerto Rico Gov. Ricardo Rossello said he will "punch the bully in the mouth" if the White House tries to bully him. "If the bully gets close, I'll punch the bully in the mouth. It would be a mistake to confuse courtesy with courage," Rossello told CNN regarding the disaster relief efforts still needed on the island following Hurricane Maria in fall 2017. Aides for Puerto Rico's governor said the White House warned them Wednesday that representatives of the U.S. territories were pushing too hard to discuss the island's situation.

Puerto Rico governor says 2020 Democrats must support statehood. Puerto Rico Governor Ricardo Rosselló said on Friday that as Democratic candidates begin visiting the island ahead of the 2020 presidential nominating contests there is one question they must answer: whether the U.S. territory should become a state.

Puerto Rico statehood supporters pin hopes on House action. The head of Puerto Rico's Statehood Commission has high hopes for action on statehood legislation in the U.S. House now that Democrats are in the majority. Charles Rodriguez, chairman of the commission and leader of the Puerto Rico Democratic Party, told The Hill that proponents will soon introduce a measure in Congress to advance statehood.

Puerto Rico bankruptcy decision a Death Star for Wall Street. A U.S. Bankruptcy Court decision wiping out half of Puerto Rico's general obligation bonds represents a potential Death Star precedent against Wall Street buying municipal bonds from states without a balanced budget. The reason that high-tax rate and potentially insolvent states like California, Illinois, Connecticut, New Jersey, and Maryland have continued to have access to massive new borrowing is Wall Street's ability to sell general obligation municipal bonds to high-income individuals who can benefit from receiving federally tax exempt interest. Most muni investors also believe that the federal government will bail out any state financial crisis.

FBI agents raid San Juan government offices as part of investigation into fraud, corruption. FBI agents this week raided the municipal offices in San Juan, Puerto Rico — rooting through documents and seizing digital records as part of a widespread investigation into fraud and obstruction of justice charges tied to the city government. San Juan's purchasing division was the target of the raid. And while FBI special agent Douglas Leff did not implicate Mayor Carmen Yulin Cruz in the raid, he did tell local media that "we are going to follow the investigation where it leads us." Cruz tweeted Tuesday that she has instructed city officials to cooperate with federal authorities and said, "If someone has done something wrong, they should undergo due process and face the consequences of their actions."

Trump Was Right: City Council Offices, Headed by San Juan Mayor, Have Been Raided by the FBI. President Trump came under fire earlier this year for pointing out rampant corruption in Puerto Rico, resulting in a local failure to efficiently respond to the aftermath of Hurricane Maria last year. During the recovery process with the federal government, San Juan Mayor Carmen Yulin Cruz regularly took to the airwaves to slam President Trump. Often times, she showed up wearing a customized t-shirt to further get her point across.

Trump: 'Absolute no' on statehood for Puerto Rico. President Trump said Monday [9/24/2018] that statehood for Puerto Rico is an "absolute no" as long as critics, such as the mayor of San Juan, are in office. "With the mayor of San Juan as incompetent as she is and as bad as she is, Puerto Rico shouldn't be talking about statehood until they get some people that really know what they're doing," Mr. Trump said in a radio interview with Geraldo Rivera. He blasted Carmen Yulin Cruz, the mayor of the capital city, as a "horror show" who was "so disrespectful" to military and Federal Emergency Management Agency responders in the aftermath of Hurricane Maria, which decimated the island a year ago. He accused her and other leaders on the island territory of botching FEMA deliveries.

Puerto Rico's Tax Dodgers Are Living the High Life. Thousands perished from last year's hurricanes, and many more struggle to survive amid wrecked, impoverished lives. But for one class of residents, it's canapés and bubbly all around: The not-quite-ultrarich have flocked to the U.S. territory since its 2012 law offering a tax haven to mainlanders. The catch? Establishing bona fide residency by severing all onshore ties.

Only the People Can End This Democratic Horror Show. President Trump is correct that when he left Puerto Rico after Hurricane Maria had come through last year, the reported deaths were six to 18, every one a tragedy but not a high number for such a terrible storm striking such a vulnerable place. The manner in which it grew to about 3,000 deaths in the aftermath and propelled the unfeasibly obnoxious mayor of San Juan, Carmen Yulin Cruz, to accuse the president of genocide, is questionable. The "excess mortality," as post-crisis deaths allegedly caused by crisis events are called, moved the number to 3,000 and higher, and includes mainly people who died indirectly from lack of electricity and other services after the event. There is a great deal of surmise and wild guesswork in these numbers and the number can be taken as an ambitiously high citation of the number of deaths Hurricane Maria actually caused in Puerto Rico. Not all of the post-storm clean-up is the responsibility of the Federal Emergency Management Agency, and the multiplication of the number of people apparently dead when the storm had departed Puerto Rico by a factor of nearly 200, is highly suspect. It is illustrative of the low, churlish, unedifying tone of public discussion that any such controversy should arise.

Trump, Scientism, and Puerto Rico. With Hurricane Florence churning over the Carolinas, the media seems to be licking its lips in anticipation of President Trump's "Katrina moment." [...] The claim that almost 3,000 people died in Puerto Rico as a result of Hurricane Maria is a lie. It is a pernicious lie because it is so casually repeated and accepted without question. "Nearly 3,000 people died," you say? Any normal person immediately thinks 3,000 people clearly died in the hurricane or immediately after. Perhaps one thinks of a list of 3,000 names or 3,000 funerals. Surely no one would make a claim like this without such lists. Not so fast. Politicians and the media only estimate that almost 3,000 people died and this number is based only on "studies" conducted by so-called "experts" using computer models. Whatever the language used to make these studies the end result is still an approximation.

Hurricane Hot Air. "What is your death count?" Donald Trump asked Puerto Rican Governor Ricardo Rosselló last October. "Sixteen, certified," the governor answered. By December, that figure quadrupled to 64. Last month, 64 became more than 1,400. Earlier this month, almost a year after Maria hit, the count rose to 2,975, according to George Washington University researchers commissioned by the governor of Puerto Rico to provide an estimate. In other words, the revised figure rose 186 times over the initial one in less than a year, with most of the deaths occurring long after the hurricane departed and dissipated. [...] It seems hard to believe that a tropical cyclone, initially blamed for dozens of deaths months after it hit on September 20, 2017, actually killed more human beings than any other hurricane that occurred in the 20th or 21st centuries.

Fact Check: Trump is Right About Puerto Rico, Critics Manipulating Hurricane Maria Death 'Estimates'. Democrats and the media have been pounding President Donald Trump over the past few days, as Hurricane Florence nears the Carolinas, over his alleged insensitivity to deaths in Puerto Rico last year from Hurricane Maria. On Thursday morning [9/13/2018], President Trump pushed back on Twitter, alleging that Democrats had inflated the death toll "in order to make me look as bad as possible."

Trump Denies That The Death Toll From Hurricane Maria Was 3,000. Here's Where The Number Came From. On Thursday [9/13/2018], President Trump leapt directly into the path of an oncoming public disaster, tearing into the official Puerto Rican government estimate of the death toll from Hurricane Maria just before Hurricane Florence was scheduled to make landfall. [...] Now, there are serious questions to be asked about whether the Trump administration's response to Maria was sufficient and whether malfeasance largely rested with the local authorities. Those questions were exacerbated yesterday by footage of millions of bottles of water sitting on a tarmac in Puerto Rico. But there's also no question that the original death count of 6 to 18 was extraordinarily low, and clearly not accurate.

Millions Of Water Bottles Found Rotting In Puerto Rico As San Juan Mayor Continues To Bash Trump. San Juan Mayor Carmen Yulín Cruz has repeatedly attacked President Donald Trump over the U.S. government's response in the aftermath of Hurricane Maria, even as 12 million bottles of water were discovered this week rotting on an airport runway in Puerto Rico. BuzzFeed News reports that "Justo Hernández, deputy federal coordinating officer of the Federal Emergency Management Agency (FEMA), told reporters that the 19,841 pallets of water were left on the runway at José Aponte de la Torre Airport and that as a result, 'some of that water was spoiled.'"

Massive stockpile of bottled water found in Puerto Rico a year after Maria. Hundreds of thousands of water bottles meant for victims of Hurricane Maria are still sitting at a Puerto Rico airport — nearly a year after the deadly storm, according to a report. A photo showing the bottles in boxes and covered in a blue tarp on a runway in Ceiba was shared widely on social media Tuesday evening. "Although you don't believe it... almost a million boxes of water that were never delivered to the villages," posted Abdiel Santana, a photographer working for a Puerto Rican state police agency who took the pictures. "Is there anyone who can explain this?" FEMA acknowledged to CBS News on Wednesday [9/12/2018] that the bottles were brought inland in 2017 in the wake of the hurricane and that they were turned over to "central government."

Whitefish Energy: The rest of the story. The story of Andy Techmanski and Whitefish Energy has finally been told, and as so often seems to be the case, the true story is nothing like what was reported by the national media in the months following the destruction of the electric power grid in Puerto Rico by two hurricanes that hit the island late last year. In an exclusive interview with Inter Lake features editor Lynnette Hintze, Techmanski told his own story of coming to Puerto Rico after Hurricane Maria not just to find work for his small independent company based in Whitefish, but also to give assistance to the people of Puerto Rico in the wake of a devastating storm that crippled the island's economy. Techmanski did everything right, both from a business point of view and from an ethical point of view. He offered a favorable contract to the Puerto Rico Electric Power Authority and then he delivered on it.

The management and governance of Puerto Rico is none of New York's business, nor is it Trump's fault.
New York to file lawsuit against Trump for lack of assistance to Puerto Rico. New York Governor Andrew Cuomo announced Sunday [9/2/2018] that the state will file a lawsuit against President Trump and the federal government in light of the damage from Hurricane Maria that struck Puerto Rico in September 2017. The Governor's Office says the lawsuit will be filed against the federal government for failing to provide assistance to Puerto Rico and having an inadequate response to Hurricane Maria.

Government Can Stop Paying to House Puerto Rico Hurricane Victims, Judge Rules. Almost a year after Hurricane Maria devastated Puerto Rico, more than 1,000 families who lost their homes remain in hotel rooms paid for by the government. Thursday [8/30/2018], a judge's ruling gave them two more weeks before that assistance runs out, though he conceded they "may well be rendered homeless." The Federal Emergency Management Agency has spent $92 million on vouchers for families affected by the September 2017 catastrophe to stay in hotels in New York, Florida and other states. The agency has offered three extensions, but families took the federal government to court demanding continued housing aid until everyone had found a place to live.

Hurricane Maria: Puerto Rico mayor derides Trump actions. The mayor of the Puerto Rican capital San Juan says President Donald Trump's response to the hurricane that devastated the US territory last year is a "stain on his presidency". Carmen Yulin Cruz's comments came a day after officials said 2,975 people had died in Puerto Rico following Hurricane Maria last September. The revised death toll is nearly 50 times the previous estimate of 64.

Influx of Puerto Ricans in Florida may not turn the tide for the midterms, experts say. While politicians in Florida court Puerto Ricans who fled to the Sunshine State in the wake of Hurricane Maria last year, experts who spoke with CNN say it's uncertain what impact they will have on the midterm elections. Thousands of Puerto Ricans have resettled in Florida since Hurricane Maria ravaged the island last September, although the exact number is difficult to determine. Hispanic voter registration has increased by more than 100,000 voters since the 2016 election, although it is unclear how many of those are Puerto Ricans. The Florida Division of Elections told CNN it does not have specific statistics on Puerto Rican voters.

Containers of Hurricane Donations Found Rotting in Puerto Rico Parking Lot. At least 10 trailers full of food, water and baby supplies donated for victims of Hurricane Maria were left to rot at a state elections office in Puerto Rico, where they broke open and became infested by rats. Radio Isla, a local radio station, posted a video Friday showing cases of beans, water, Tylenol and other goods covered in rat and lizard droppings. The Puerto Rico elections commission offices had been used as a collection center for goods donated from around the country for victims of the devastating hurricane that struck the island last year.

Ocasio-Cortez Channels FALN on Puerto Rico. When Republican Rep. Ron DeSantis suggested that "this girl Ocasio-Cortez" is a symptom of Democratic disarray, the self-styled "girl from the Bronx" (who actually grew up in Westchester County) retorted with a tweet wherein she claimed: "I am a Puerto Rican woman." Leaving aside the possibility that she suffers from multiple personality disorder, Ocasio-Cortez doesn't seem to know any more about the history of her newfound homeland than she does about the Middle East. She delivered herself of several tweets on Wednesday that suggest she believes Puerto Rico was an independent and sovereign nation before the U.S. arrived in 1898.

Statehood Would Be an Economic Boon for Puerto Rico. This week, Puerto Rico's representative in Congress, Resident Commissioner Jenniffer Gonzalez (R-PR), introduced a bill to make the territory a state no later than January 1, 2021. The Puerto Rico Admission Act of 2018 already has 37 co-sponsors, including Republicans and Democrats from various states. The bill comes after major events like Hurricanes Irma and Maria caused more than $90 billion worth in damages, making it the third costliest storm in U.S. history. The move towards statehood would bring an unprecedented amount of positive change to an island that is in desperate need of transformation. Under its current status as a territory with limited autonomy, high levels of economic risk continue to limit investment and its overall progression. As a state, the island's ability to contribute to its own development would significantly improve.

The Editor says...
The federal government is under no obligation to rebuild individual houses or to bail out and rebuild entire cities after they are damaged by storms.

Judge temporarily blocks FEMA from ending housing aid to Puerto Ricans displaced after hurricane. U.S. District Judge Leo T. Sorokin of Massachusetts ordered that the Federal Emergency Management Agency cannot end its Transitional Sheltering Assistance (TSA) program until at least midnight Tuesday [7/3/2018], meaning those depending on the aid to pay for hotel and motel rooms should be able to stay at least until check-out time Wednesday, according to online court records. The national civil-rights group that filed a lawsuit Saturday seeking the restraining order said the end of the FEMA assistance would lead to Puerto Rican evacuees being evicted. The temporary restraining order affects around 1,744 people, an attorney involved in the suit said. The FEMA transitional assistance was to end Saturday.

The Editor says...
The controversy is in Puerto Rico. The judge is in Massachusetts. Sounds like someone had to do a lot of shopping to find a sympathetic left-wing activist judge.

Trump-bashing Puerto Rican mayor reportedly facing FBI corruption probe. The mayor of San Juan, Puerto Rico, who shot to international fame after criticizing President Trump for not doing enough to help Hurricane Maria victims is being investigated by the FBI on corruption charges, according to multiple news outlets. Mayor Carmen Yulin Cruz and her administration are under fire for allegedly obstructing critical supplies from reaching victims of the category-4 hurricane that leveled much of the tiny U.S. territory nearly nine months ago.

From Hawaii to Puerto Rico, the left's 'Katrina' narrative on Trump collapses. [Scroll down] That calls to mind the appalling "narrative" the left has been pushing for some time now, starting with the mess in Puerto Rico in the wake of 2017's Hurricane Maria, which pummeled the island and left the family of another relative of mine, in rural Puerto Rico, cut off and forced to live Third World-style, without clean water, access to communications, or even batteries (this was what they said the biggest problem was). The mayor of San Juan, Carmen Yul'n Cruz, who tried to make so much political hay for Democrats by claiming that President Trump was neglecting Puerto Rico, is now under investigation for corruption. That same corruption delayed the aid in the first place. She tried to blame President Trump for the delays in aid, doing the same thing Democrats did to President Bush when the 2005 Katrina disaster in New Orleans happened, which was to claim that he was heartless and didn't care about people in peril. Hillary Clinton made lots of hay from this, smarmily lecturing President Trump on Twitter with the news that Puerto Ricans are citizens, as if he didn't know.

Puerto Rico suffers island-wide blackout. A blackout that affected the entire island of Puerto Rico on Wednesday was caused by a transmission line inadvertently taken out by an excavator, officials said. The transmission line was accidentally hit by the excavator while a private contractor was working to take out a collapsed tower during ongoing power restoration efforts in the U.S. territory, Justo Gonzalez, executive sub director of Puerto Rico's Electric Power Authority, said. The region was already suffering from an unstable power grid following Hurricane Maria, which barreled into the island seven months ago. Officials said earlier Wednesday that it could take 24 to 36 hours to fully restore power.

Overheard on Acela: Teachers' Union President Plots to Shut Puerto Rico Schools From First Class Car. Teachers' union president Randi Weingarten is plotting a teachers' strike to shut down schools in Puerto Rico, according to a conversation overheard Friday in the first-class car of an Acela train heading to New York. Puerto Rico is in the midst of implementing school-choice reforms, opposed by Weingarten's American Federation of Teachers. Last month Gov. Ricardo Rossell signed legislation to increase the number of charter schools and voucher programs. Weingarten said she does not want to use the word "strike," but wants to use the strategy of recent teacher walkouts in Oklahoma and West Virginia as a model to fight against school-choice reforms.

Puerto Rico a growing hub for cocaine, heroin shipments to the US. Puerto Rico has become a hotbed for drug traffickers attempting to smuggle cocaine and heroin from South America to the East Coast of the U.S. U.S. Customs and Border Protection officers seized 65,890 pounds of narcotics in and around Puerto Rico from drug cartels and smugglers in fiscal year 2017 than any previous year on record, according to federal data.

5 Of The Most Violent Cities In The World Are Right Here In America. [#32] San Juan, Puerto Rico: Many will think that San Juan earned its place on the list due to the devastation wrought by two back to back hurricanes, but it was already bad for years before. DHS ties this to drug trafficking. The island territory had begun to see signs of improvement in 2015 after a massive spike in 2011 that brought murders to an all-time high. The homicide numbers didn't immediately escalate after Hurricane Maria, but as the unrelenting darkness continued, violent crime began to increase until it reached 48.70 murders per hundred thousand residents.

Storm dealt Puerto Rico knockout blow after decades of fiscal failure, corruption. Six months after Hurricane Maria slammed into Puerto Rico, many leaders there are pointing the finger at Washington, but the scandal, corruption and waste that now plague the U.S. territory were around long before last summer's storm. Decades of dysfunction, mismanagement and embarrassing abuses of power left Puerto Rico reeling well before the storm delivered a knockout blow, say obervers. Enormous debt, absurd infrastructure projects and a tradition of corruption have hampered the commonwealth's ability to get off the canvas.

Puerto Rico turns to DOJ amid escalating post-Maria drug-fueled violence. Just a half hour from the charming cobblestone streets of Old San Juan loom the boxy World War II-era public housing projects, now home to thousands of residents trapped in a post-Hurricane Maria dystopian nightmare of crime and corruption. Police appear powerless to stem a spiraling murder rate, donations rarely seem to reach the public and the government's answer is most often to blame Washington. Families that a year ago enjoyed the trappings of upper middle class huddle indoors with scant food and sporadic power, while armed young men roam the streets enforcing a brutal code borne of social breakdown.

San Juan mayor used hurricane for political gain, storm-ravaged residents say. The mayor of Puerto Rico's largest city became an international star when she donned a T-shirt and baseball cap and begged for help after Hurricane Maria left San Juan in shambles. And she became a darling of the left when she took aim at President Trump for not doing enough to help her people. Six months later, constituents of Carmen Yulin Cruz are still strug gling for food, shelter and power, and many have turned on the leader who they say turned her global close-up into a never-ending parade of self-promotion.

Puerto Rico power grid snaps, nearly 1 million in the dark. Puerto Rico's power grid broke down again on Thursday [3/1/2018], leaving some 800,000 customers without power, as the US Caribbean possession struggles to recover five months after Hurricane Maria slammed the island. Justo Gonzalez, head of the Puerto Rico Electric Power Authority (PREPA), said that one of the island's main transmission lines was out of service. Officials said the line should be fully operational again before Friday [3/2/2018].

FEMA Contract Called for 30 Million Meals for Puerto Ricans. 50,000 Were Delivered. Two Democrats are calling for the Federal Emergency Management Agency to be subpoenaed for documents relating to Hurricane Maria, suggesting the agency failed to provide tens of millions of meals after the storm devastated Puerto Rico. US Rep. Elijah Cummings and Stacey Plaskett, the congressional delegate from the US Virgin Islands, signed a letter to House Oversight Committee Chairman Trey Gowdy on Tuesday morning [2/6/2018], calling into question a $156 million contract awarded to a small Atlanta-based company, Tribute Contracting LLC.

FEMA flip: Maybe Whitefish Energy wasn't so bad after all. Whitefish Energy probably won't say so, but the power contractor won vindication of sorts last week when it got a shout-out from a FEMA official for its work restoring power in Puerto Rico. You'll no doubt remember that Whitefish Energy spent time in the dock as public enemy No. 1 last year after it won a $300 million contract from the island territory to restore power in the wake of Hurricane Maria. Perhaps you also recall that we never heard that Whitefish Energy wasn't doing the job it had promised to do.

Democrats in Puerto Rico [are] Intentionally Keeping Power Off to Hurt Trump. [M]onths after Hurricane Maria ravaged Puerto Rico, nearly half the island's residents remain powerless. But FEMA sent hundreds of workers to the area to help restore the electrical grid, so why the delay? Materials. Items critical to restoring the grid in Puerto Rico are missing. So over the weekend, FEMA and the U.S. Army Corps of Engineers began raiding warehouses. To there amazement, they found that Puerto Rican Electric Power Authority has been "hoarding" these critical items. The intercept reported that FEMA and the U.S. Army Corps of Engineers entered a warehouse in Palo Seco warehouse where they found hundreds of tension steel sleeves and nearly 3,000 items necessary for contractors helping Puerto Rico restore power.

Largest Puerto Rican Newspaper Blames American Jews for Their Disasters. El Nueva Dia, Puerto Rico's largest newspaper, printed a column claiming the reason Puerto Rico is still a disaster is because of the Jews in America. In reality, it's because of their corrupt government, but Jews make a great patsy. Wilda Rodriguez, in her article titled, "What Does 'The Jew' Want From the Colony?", she contends "Wall Street types," rather than politicians in Washington, D.C., run the government. The "Wall Street types" are the Jews.

Puerto Rico police chief resigns as killings, absences spike. Puerto Rico's first female police chief resigned Monday [1/8/2018] amid a spike in killings while thousands of officers continue to call in sick to protest the lack of overtime pay.

While Pleading For Help And Mired In Debt Puerto Rico Pays Out Christmas Bonuses. It has actually been an annual tradition; a US territory sunk deep in a debt crisis doles out bonuses to federal employees at Christmastime, coming due in the coming week. What makes this year's Yuletide largesse more pronounced is that the debt has not only worsened, but currently the country is pleading for Congress to shell out billions in hurricane relief aid dollars. The bonuses themselves really are not the issue. The island will pay out roughly $100 million in Christmas checks this year while facing tens of billions of dollars in the red. At the same time as these payouts the Governor, Ricardo Rossello, is asking for just shy of $100 BILLION in relief aid for the island. While the bonuses are not central to the island's financials they do typify some of the underlying issues leading to the debt crisis.

Puerto Rico gives out $100 million in bonuses after pleading for $94 billion in hurricane relief. Puerto Rico Gov. Ricardo Rossello Nevares last month asked federal taxpayers to shell out $94 billion to pay for the territory's recovery from Hurricane Maria — then turned around and paid out about $100 million in Christmas bonuses to island government employees. The governor's aides say the bonuses are a longstanding tradition and part of the law, and were planned for in the budget approved last summer. But that budget came well before Hurricanes Irma and Maria slammed into Puerto Rico, leaving much of the territory in ruin and leaving the government begging for federal assistance.

Sanders Puts Forward A Super Expensive Green 'Marshall Plan' For Puerto Rico. Sen. Bernie Sanders will unveil an extremely pricey legislation to help Puerto Rico recover after a series of hurricanes flattened the American territory nearly two months ago. Sanders, a self-avowed democratic socialist from Vermont, is proposing a $146 million plan to resuscitate Puerto Rico's beleaguered infrastructure. His goal is to have the 70 percent of the island running on solar and wind power within a decade, but some analysts believe the idea is a too ambitious. "More than two months after Hurricane Maria, in the wealthiest nation in the history of the world, most of the homes in Puerto Rico and the U.S. Virgin Islands are still without electricity. This is beyond belief," Sanders told reporters Tuesday [11/28/2017].

Whitefish is halting Puerto Rico power repairs, claiming it's owed $83 million. Whitefish Energy is stopping its work to restore Puerto Rico's broken electricity grid because the company says it is owed more than $83 million by the island's power authority. Whitefish CEO Andy Techmanski told CNN that repeated requests for agreed payments were not met and there was no choice but to suspend work. He claimed credit for the restoration of transmission lines by his contractors, even after his company's controversial contract with the Puerto Rico Electric Power Authority (PREPA) was set to be voided.

The Lineman Got $63 an Hour. The Utility Was Billed $319 an Hour. The small energy outfit from Montana that won a $300 million contract to help rebuild Puerto Rico's tattered power grid had few employees of its own, so it did what the Puerto Rican authorities could have done: It turned to Florida for workers. For their trouble, the six electrical workers from Kissimmee are earning $42 an hour, plus overtime. The senior power linemen from Lakeland are earning $63 an hour working in Puerto Rico, the Florida utility said. Their 40 co-workers from Jacksonville, also linemen, are making up to $100 earning double time, public records show. But the Montana company that hired the workers, Whitefish Energy Holdings, had a contract that allowed it to bill the Puerto Rican public power company, known as Prepa, $319 an hour for linemen, a rate that industry experts said was far above the norm even for emergency work — and almost 17 times the average salary of their counterparts in Puerto Rico.

FBI investigating Whitefish deal: report. The FBI is reportedly investigating the $300 million contract awarded to Whitefish Energy to repair Puerto Rico's electrical grid in the wake of Hurricane Maria. People familiar with the matter told The Wall Street Journal that FBI agents from the San Juan field office are examining the deal and how Whitefish and the Puerto Rico Electric Power Authority (PREPA) came to the agreement. Neither the FBI nor Whitefish responded to requests for comment.

The Puerto Rican Genocide That Wasn't. The death toll in Puerto Rico currently stands at 48. Hurricane Maria made landfall in Puerto Rico on September 20. As we approach October 20, the death toll from the hurricane is a lot less than the death toll from the deadliest month in Chicago. Despite media arm waving, with only 117 people not accounted for, the actual death toll in Puerto Rico isn't likely to rise very much. And even a death toll of 48 was only achieved by listing people who died of heart attacks and other medical problems that could not be treated because of hurricane damage. It's unknown whether some of them might have lived without the hurricane. It's guesswork. The previous, incomplete death toll showed that the actual hurricane seemed to have only killed 19 people. 2 suicides were also attributed to the hurricane. As were respiratory failures "indirectly linked" to the hurricane. But the media has been working hard to inflate the death toll. "We'll probably never know exactly how many people died," the Washington Post speculates. "Hurricane Maria likely killed more people than Puerto Rico says," the Daily News ghoulishly insists.

Puerto Rican Secretary Of State Blows Whistle On Hurricane Relief Fraud, Finds Unopened US Aid In Dumpster. Most of Puerto Rico still does not have power, and its inhabitants are struggling with shortages in food, water, and essential supplies. However, yesterday Marin made the shocking discovery that a sizable portion of United States aid to Puerto Rico is going to waste before it ever reaches the hurricane victims. The video shows countless unopened boxes full of ready-to-eat meals in a dumpster, presumably thrown away by Puerto Rican officials. The video was shot in Patillas, a city on the island's southeastern coast. You won't hear this stuff from the lying mainstream media.

Disturbing Video — U.S. Aid To Puerto Rico Thrown in Dumpsters. There has been a great deal of political consternation and talking points about U.S. aid, or the lack thereof, delivered to Puerto Rico. Indeed, San Juan Mayor Carmen Yul'n Cruz Soto has been a favorite of Democrats and liberal U.S. media as a spokesperson for claims the U.S. has not done enough for the island's people. However, a disturbing video shows Puerto Rico's Secretary of State showing boxes and boxes of food, water and supplies being discarded by Puerto Rican officials in dumpsters, obviously not reaching the intended residents.

FBI Investigates Claims Puerto Rico Officials Are Withholding FEMA Supplies. The FBI is investigating multiple allegations of Puerto Rican government officials withholding FEMA supplies meant for hurricane victims. The bureau received several complaints that local officials are distributing supplies to their friends and political supporters instead of people in need. So far, the FBI is aware of six areas in Puerto Rico where supplies are being misappropriated. This comes as President Trump hints he will pull first responders from the island.

Congresswoman: Puerto Rico Receiving More Than $1.6 Billion in Direct Federal Aid. Puerto Rico's only congresswoman, Rep. Jenniffer Gonzalez-Colon (R-PR) defended President Donald Trump's comments about the hurricane recovery efforts in Puerto Rico throwing the federal budget "out of whack." During his visit Tuesday [10/3/2017], Trump said, "Now, I hate to tell you, Puerto Rico, but you've thrown our budget a little out of whack, because we've spent a lot of money on Puerto Rico — and that's fine."

Fed's Dudley Sent Puerto Rico A "Plane Loaded With Cash". In the days following Hurricane Maria's devastating blow to Puerto Rico, air traffic on the island came to a complete standstill as airport damage prevented commercial pilots from servicing the island. That said, with the island economy grinding to a halt, San Juan International apparently managed to find a way to accept one very important plane... a "jet loaded with an undisclosed amount of cash" from New York Fed president William Dudley.

The Editor says...
What does that mean? Where did the money come from and what was it for? Was the money evenly distributed to everyone, or was it all delivered to one place?

In Re: Puerto Rico. [Scroll down] I've seen one report that dockworkers in Puerto Rico are either striking or refusing to unload and distribute supplies unless they are paid first. Beyond this, Puerto Rico's effective bankruptcy has been the talk of the public finance community for a while now. Puerto Rico has more than $70 billion in public debt it has no chance of paying back, accumulated through the usual blue-state governance model. The weakness of its electricity grid may be related to skewed spending for public employee pensions and the usual liberal boondoggles instead of physical infrastructure. Even before the hurricane, it was clear that bondholders were going to take a large haircut in any restructuring; now I suspect Puerto Rico may default completely.

San Juan Mayor Back On TV — Wearing Another Shirt That Speaks Volumes! San Juan's mayor is hiding a new, very stupid t-shirt under her zip-up Nike sweater. Carmen Yul'n Cruz has taken to the medium of freshly printed t-shirts and baseball caps to get her opinions across. First, she appeared on Anderson Cooper wearing a shirt that said HELP US WE ARE DYING. And half of America asked: If you're all dying, how did you manage to get a specialty shirt printed up in time? Or do you have an entire box of those shirts on hand just in case? We're dying, but we still have a vibrate shirt printing industry! [...] In recent days she made the news for staging a press conference, where she claimed that they were without supplies, food and potable water... in front of stacks upon stacks of the very supplies she was crying for. Turn around, Carmen. But it wasn't til later that we found out that the reason that Puerto Ricans were suffering from a lack of supplies was because the Teamsters Union who were supposed to schlep the aid around didn't bother to show up to work. A full 80% of teamsters decided they'd rather stay in bed that day.

How The Democrats Set Up Puerto Rico For Disaster. When there's a national disaster, neighborhoods have been reduced to rubble, shelters are filled with crying families, and a Republican is in the White House, the Democrats jump into action. Not to help, but to make political capital from a disaster that they helped cause.

U.S. House committee examining barriers to Puerto Rico recovery: official. The U.S. House Committee on Natural Resources said it will work to identify red tape and other bureaucratic hurdles to speed up Puerto Rico's recovery and rebuilding, as the island struggles to recover from the impact of Hurricane Maria.

The Mess Before Maria. Puerto Rico is a test case of whether nationalism is as dispensable as the heightening conventional wisdom assumes. Puerto Rico possesses many of the attributes assumed to represent the utopian post-national future, such as open borders with the United States, diversity, and a lack of national sovereignty. Yet, as demonstrated once again by the current post-hurricane crisis of electricity outages, in part caused by the power company failing to trim trees, Puerto Rico is instead a pit of corruption and fecklessness. Obviously, U.S. taxpayers will wind up paying to turn the electricity back on. But Puerto Rico is illuminating about the long-run sustainability of any system not based on national sovereignty and accountability. Nobody washes a rented car and nobody treats Puerto Rico like it's his or her own country.

President Trump isn't responsible for Puerto Rico's decades of corruption and collapse. Bernie Sanders and Hillary Clinton are very, very concerned about the people of Puerto Rico. Both have joined the mayor of San Juan in criticizing President Trump for not doing enough for the Commonwealth in the aftermath of Hurricane Maria. Seriously, where have they been? Where were they when Puerto Rico's debts ballooned to $123 billion, thrusting the economy into an 11-year recession? Where were they when 50,000 of the island's best and brightest hightailed to the mainland every year, looking for jobs and opportunities, as median household income sank to $18,626 as compared to $56,516 on the mainland? Where were they as the territory's power system went bust, while its administrators came under FBI investigation for stealing from the people of Puerto Rico?

San Juan Mayor Admits She Hasn't Met With Federal Officials At Joint Field Office Over Hurricane Relief Efforts. San Juan Mayor Carmen Yulin Cruz, a Democrat, went on a tirade on Saturday [9/30/2017], accusing President Trump of allowing Puerto Ricans to die because he just doesn't care. But now it turns out Cruz is not in the loop and hasn't even bothered to participate in meetings with officials from the Federal Emergency Management Agency (FEMA) or other federal agencies. In a Sunday morning interview with George Stephanopoulos for ABC's This Week, the former Clinton press secretary grilled Cruz on what she's been up to since Hurricane Maria hit: [...]

Trump is not the problem in Puerto Rico. Steve and I have written about the efforts of Democrats and the media to convince the public that Hurricane Maria is "Trump's Katrina." Actually, it's doubtful that Hurricane Katrina was "Bush's Katrina." In any event, there is no merit to the left's attempt to treat President Trump's response to Hurricane Maria as wanting, much less scandalous.

No, Trump Didn't Botch the Puerto Rico Crisis. Puerto Rico is an island that suffers from its position in the middle of the Caribbean and its physical separation from the U.S. Its roads were in disrepair and its electrical grid was antiquated prior to the hurricane. The island has also suffered for years from ineffective local government and rising local territorial debt. The Navy used to operate a large Navy base there, Naval Station Roosevelt Roads. I spent six months on the island in 1993, but when the island's population protested the presence of the training range at nearby Vieques Island, the Navy shuttered the base, taking $300 million a year out of the Puerto Rican economy.

Trump on Puerto Rico's debt: 'We're going to have to wipe that out. President Trump told Fox News Tuesday that "you can say goodbye" to Puerto Rico's debt as the island struggles to recover from the devastation left by Hurricane Maria. Trump spoke to Fox News' Geraldo Rivera in an interview that aired exclusively on "Hannity" Tuesday evening [10/3/2017]. The president spend the day touring the damage left by Maria, the strongest hurricane to hit Puerto Rico in nearly a century.

Desperately Seeking A Trump Failure In Puerto Rico. Based on much of the coverage of the Trump administration's response to Maria, you'd think it was Trump's fault that Puerto Rico is an island 1,000 miles off the coast of Miami where supplies can only arrive by air or sea, which was impossible immediately after the storm because the ports and airports were knocked out of commission. Or that Trump is to blame for the massive scale of the destruction that has made the logistics complicated and the recovery slow. Or that he's at fault for the fact that, when massive amounts of supplies did arrive, few Puerto Rican truck drivers showed up to deliver them to their destinations.

Puerto Rican Cop Says San Juan Mayor Is Sabotaging Hurricane Response For Political Reasons. San Juan Mayor Carmen Yulin Cruz is deliberately withholding food and supplies from her hurricane-ravaged city as part of a publicity stunt, according to a bombshell video currently circulating across the internet. The video features a panicked female voice who identifies herself as a police officer from Guaynabo, a suburb of San Juan, calling into a New York City Hispanic language radio station. The caller accuses Cruz, San Juan's anti-Trump mayor with a penchant for supporting and befriending convicted terrorists, of staggering negligence and dereliction of duty in the wake of Hurricane Maria.

Puerto Rico Enters the 'Great American Victim Derby'. Seems like everyone's a victim in the USA these days, from college "snowflakes" who can't abide someone with views unlike theirs within miles of their campuses to allegedly assaulted women wearing sexually explicit hats to multi-millionaire football players who are sure there's something wrong but can't always remember what it is (other than Donald Trump). The latest of the many entries in this "Great American Victim Derby" is Puerto Rico — or at least a significant part of the island's leadership. Who will win this derby? It's anybody's guess, but the thing about playing the victim game is that even — perhaps especially — when you do win, you're even more likely to continue to be a victim and play some more. Victimhood is self-perpetuating [...]

Fellow Puerto Rico Mayor Rips San Juan Mayor — 'She's Not Participating In Any Meetings'. The mayor of Guaynabo, Puerto Rico cast serious doubt Saturday on the claims made by San Juan Mayor Carmen Yulin Cruz, who has repeatedly attacked President Trump and accused him of abandoning Puerto Rico in the aftermath of Hurricane Maria. Guaynabo's mayor, Angel Perez, said in an interview with The Daily Caller that his experience with the federal government has been different from Cruz's, in part because — unlike Cruz — he has been participating in meetings with officials from the Federal Emergency Management Agency (FEMA) and other federal agencies. Cruz has repeatedly accused Trump and the federal government of abandoning Puerto Rico.

Save Puerto Rico! Eliminate The Jones Act. Sometimes disasters are like bright lights, illuminating serious flaws in things you long took for granted. Case in point: The Jones Act, the infamous 97-year-old protectionist shipping law that has made Puerto Rico's recovery far tougher than it needs to be.

'Inept' Puerto Rican government 'riddled with corruption': CEO. For the last 30 years, the Puerto Rican government has been completely inept at handling regular societal needs, so I just don't see it functioning in a crisis like this one. Even before the hurricane hit, water and power systems were already broken. And our $118 billion debt crisis is a result of government corruption and mismanagement. The governor Ricardo Rossello has little experience. He's 36 and never really held a job and never dealt with a budget. His entire administration is totally inexperienced and they have no clue how to handle a crisis of this magnitude. For instance, shortly after the hurricane hit, the government imposed a curfew from 6 pm to 6 am and then changed it. Now, it's 7 pm to 5 am, and makes no sense. The curfew has prevented fuel trucks from transporting their loads. These trucks should have been allowed to run for 24 hours to address our needs, but they have been stalled, and so we have massive lines at gas stations and severe shortages of diesel at our hospitals and supermarkets.

Neighboring mayor praises Trump, says San Juan mayor playing 'politics,' AWOL at meetings. The mayor of a Puerto Rican city that sits next to San Juan praised the administration's help Saturday night, and chided the "politics" of San Juan Mayor Carmen Yulin Cruz, who has been criticizing President Trump. In an interview with Secrets, Guaynabo Mayor Angel Perez Otero said that in several meetings with FEMA and U.S. military officials about the recovery effort, Yulin Cruz has been absent. "I've seen other mayors participating. She's not," said Perez Otero.

Other Puerto Rican Mayor: Trump Has Been Great, San Juan's Mayor Has Been AWOL. The Washington Examiner reported earlier today [9/30/2017] that the mayor of Guaynabo, Puerto Rico criticized neighboring San Juan Mayor Carmen Yulin Cruz for "playing politics" after Hurricane Maria. He also praised President Trump for his hurricane recovery coordination efforts. Guaynabo Mayor Angel Perez Otero says that Mayor Yulin Cruz has been a no show at coordination meetings between FEMA, U.S. military officials, and Puerto Rican leaders.

Trump Takes On San Juan Mayor For 'Nasty' Criticism Of Puerto Rico Response. President Donald Trump struck back at the San Juan Mayor Carmen Yul'n Cruz Saturday morning [9/30/2017] after her criticism of the U.S. federal government's disaster relief response to Puerto Rico. Trump insinuated that Democratic Party operatives told Cruz to criticize the president for not taking the appropriate tone when speaking about the recovery effort.

FEMA Director: San Juan Mayor Refuses To Participate in Puerto Rico Unified Command and Relief Efforts. CNN attempts to spin a narrative, FEMA Director refuses to engage. FEMA Director Brock Long explains how the Mayor of San Juan, Puerto Rico, Carmen Yulin-Cruz has intentionally disconnected herself from the unified chain-of-command for Hurricane Maria relief efforts in favor of playing politics. Additionally and incredibly, Mayor Yulin Cruz has never even visited the San Juan Headquarters where FEMA, Dept. of Homeland Security, Dept of Defense, National Guard, Army Corps of Engineers and PR state governors office are communicating, prioritizing and responding to the urgent needs of municipal leaders and the citizens of Puerto Rico. Ridiculously, Mayor Yulin Cruz chooses to remain a few blocks away talking politics to media cameras instead of engaging with local, state and federal officials on recovery efforts.

Puerto Rico Cop Calls U.S. Radio Station Reporting Corrupt Mayor of San Juan and Request For Help. A very emotional female police officer from Puerto Rico's police department in Guaynabo calls in to a U.S. spanish speaking radio station to tell listeners what is going on in Puerto Rico. The police woman is very upset, crying and sobbing often, and shares how the Mayor of San Juan is politicizing the situation and not offering help. The call and video was recorded September 28th, and highlights the corruption within government within Puerto Rico and the Municipal authority of San Juan.

The crass politics of windy compassion. Those ill winds blowing out of the Caribbean are blowing somebody good, or at least there's somebody who thinks they're good. There's always profit in somebody else's misery. Some Democrats in Washington see opportunities to make hay with Puerto Ricans who would settle for a drink of clean water and something to eat. Hurricane Maria, now safely out to sea, has so ruined the island that many Puerto Ricans are encouraged to resettle in Florida, a swing state with the partisan numbers so narrow that only a few Puerto Ricans might swing it permanently to the left and to the Democrats. [...] Democrats relish the arrival of younger than usual imports. These are not immigrants, but settlers as American as Texans, Californians or Pennsylvanians, American citizens by a 1917 act of Congress. They can't vote for president and they have no representation in Congress, but once ashore all they have to do to vote is to register in their new states.

Shameful San Juan Mayor Prioritizes Making Puerto Rico Crisis Political. The Mayor of San Juan, Puerto Rico, Carmen Yulin-Cruz attempts to make the crisis in Puerto Rico political. The insufferable mindset to make things political is only exceeded by the ridiculous optic of calling for federal aid while surrounded by relief supplies provided entirely by the U.S. federal government.
• 50% of the native Puerto Rican National Guard refused to report to duty when the governor called them up.
• Thousands of tons of supplies and equipment, provided by FEMA, U.S. military and U.S. relief agencies, sit at ports while municipal government has no process for delivering them.
• Frente Amplio (PR Teamsters Union — truck drivers) are on strike and refusing to deliver supplies.
• Over 10,000 U.S. federal personnel are providing recovery and relief on the island.

Report: Puerto Rico Teamsters Union, "Frente Amplio", Refuse to Deliver Supplies — Use Hurricane Maria as Contract Leverage. The ports are so full of relief supplies they can't fit any more on the available space.

Donald Trump Rips 'Fake News' CNN and San Juan Mayor Carmen Yulín Cruz for Puerto Rico Criticism. President Donald Trump accused San Juan Mayor Carmen Yulín Cruz of playing politics in a tweet Saturday after she delivered an emotional speech accusing the administration of "killing" Puerto Rico's people. "If anybody out there is listening to us, we are dying," she said during an interview with CNN on Friday [9/29/2017]. "And you are killing us with the inefficiency."

Are Illinois and Puerto Rico Our Future? Speaking of banana republics, Puerto Rico, which owes $74 billion to creditors who hold its tax-exempt bonds, and $40 billion in unfunded pension liabilities, has already entered bankruptcy proceedings. The island's imaginative 38-year-old governor, Ricardo Rossello, however, has a solution. Call Uncle Sam. On June 11, Rossello held a plebiscite, with a 23 percent turnout, that voted 97 percent to make Puerto Rico our 51st state.

Puerto Rico's sorry state. The Commonwealth of Puerto Rico is drowning. The island, so popular with tourists, is $123 billion in debt. That's more debt than the $18 billion bankruptcy filed by the city of Detroit in 2013. In May, San Juan declared a form of bankruptcy after creditors filed lawsuits demanding their money. [...] A referendum on the status of Puerto Rico was held in Puerto Rico on June 11. Three options were open to voters: remain with the commonwealth, independence or statehood. Statehood won. Would a Republican Congress and a Republican president ever back statehood for a territory that seems overwhelmingly Democratic and possibly add two senators and one voting House member to that party's total in Washington?

Puerto Rico voters back becoming 51st state in referendum marred by boycott. Puerto Rico's governor announced that the U.S. territory has overwhelmingly chosen statehood in a nonbinding referendum Sunday [6/11/2017] held amid a deep economic crisis that has sparked an exodus of islanders to the U.S. mainland.

Puerto Rico Upholds Statehood Demand in Contentious Vote. Puerto Rico's governor is vowing to make the U.S. territory the 51st state after statehood won in a non-binding referendum hit by a boycott and low turnout that raised questions about the vote's legitimacy.

Puerto Ricans Choose Statehood, But They Need to Choose Capitalism, Too. Voters in Puerto Rico overwhelmingly chose statehood in a non-binding referendum on Sunday [6/11/2017]. Yet statehood, or independence for that matter, is not a panacea for Puerto Rico's fiscal troubles — the island has been mired in a debt crisis for years and some supporters of statehood point to the inevitable bailout that would accompany accession, according to Frank Worley, a co-founder of the Puerto Rican Libertarian Party.

Don't Buy the Denials, Puerto Rico Is Being Bailed Out. Despite Congressional leadership's ardent denial that the latest version of the Puerto Rico Oversight, Management, and Economic Stability Act (PROMESA) will not pump taxpayer dollars into debt-ridden Puerto Rico, we are creeping towards precisely such a bailout. Updated last week, PROMESA seeks to redirect the indebted island territory "from a path of destitution towards a path of prosperity." Republican House and Committee leadership, including the bill's sponsor Rep. Sean Duffy, Natural Resources Committee Chairman Rob Bishop, and House Speaker Paul Ryan, have vowed to do so without pouring taxpayer funds into the island. But that is not how the law would necessarily play out.

How Do We Encourage Terrorism? Let Us Count The Ways. For years, terrorists have been hailed as celebrities, fawned over by journalists, and deferentially received in the halls of power. Examples could fill a dozen columns. [...] At the Puerto Rican Day Parade in New York on June 11, the guest of honor will be Oscar Lopez Rivera, an unrepentant member of the FALN terrorist group who spent 35 years in federal prison for plotting to overthrow the government. When convicted terrorists are treated to parades on Fifth Avenue, it encourages more terrorism everywhere.

The '51st U.S. State' Declares Bankruptcy. Puerto Rico has collapsed financially and has "filed for the equivalent of bankruptcy protection". When this was announced on Wednesday [5/10/2017], it quickly made front page news all over the planet. For decades, Puerto Rico has been considered to be the territory most likely to become "the 51st U.S. state", and there have even been rumblings that we could soon see a renewed push for statehood. But that is on the back burner for now, because at the moment Puerto Rico is dealing with a nightmarish financial crisis that is the result of an accelerating economic collapse.

Puerto Rico a dire warning for blue states. If you believe that states — and commonwealths — cannot declare bankruptcy, you are technically correct. But last week a commonwealth, Puerto Rico, filed for bankruptcy in all but name, utilizing the Puerto Rico Oversight, Management, and Economic Stability Act, which President Barack Obama signed into law in 2016. [...] Many local government workers don't pay into social security and many of them have no other pension plans. In states like Illinois, if you work for the state government, funds deducted for your retirement only go to one place — an Illinois retirement plan. So far so good — unless the politicians neglect to properly fund those pension programs.

Puerto Rico Declares a Form of Bankruptcy. The governor of Puerto Rico, Ricardo Rosselló, said he would move the island's debt crisis into federal bankruptcy court, making it the largest government to seek refuge from its creditors in United States history. Puerto Rico has roughly $73 billion of bond debt, and nearly $50 billion of unfunded pension obligations to restructure.

Paradise In Peril: Puerto Rico Shows Governments Do Go Bankrupt. Tired of wrestling with his creditors, Puerto Rico Gov. Ricardo Rosselo is taking the unprecedented step of moving his dispute to federal bankruptcy court, where he hopes to get a favorable solution to his government's desperate debt situation. It's not exactly bankruptcy, but it does set an ugly precedent that poorly run, financially strapped U.S. states are likely to follow. All told, Puerto Rico owes close to $123 billion in total liabilities, according to The New York Times, including $73 billion in bonded indebtedness and $50 billion in unfunded pension liabilities.

Americans Support Statehood for Puerto Rico More than D.C.. Despite Puerto Rico's ongoing fiscal issues, a sizable number of Americans support making the longtime U.S. commonwealth an official state. There remains far less support for granting statehood to Washington, D.C. A new Rasmussen Reports national telephone and online survey finds that 40% of American Adults now believe Puerto Rico should be a state, up from 35% in the fall of 2013. Largely unchanged are the 39% who disagree and the 21% who are undecided.

Puerto Rico's toxic dumps: Obama's legacy, Pruitt's opportunity. Last month marked the end of eight years of an Environmental Protection Agency (EPA) that many critics, especially Republicans, say spent its time, attention, and resources on donor-driven political causes while neglecting enforcement of basic environmental laws across the country. The critics are right. The lead poisoning of the drinking water in Flint, Mich., is probably the most egregious example of this that comes to mind for most Americans. But in Puerto Rico, where I reside, more than 65 percent of landfills operate in violation of federal environmental laws, putting communities at risk and threatening to spark a public health disaster.

Puerto Rico's new gov promises immediate push for statehood. Puerto Rico's new governor was sworn in Monday, promising an immediate push for statehood in a territory facing a deep economic crisis.

Will the next 'governor' of Puerto Rico actually be able to govern? Immediately after electing a new governor on November 8, Puerto Ricans will face an unprecedented challenge. Their government will be bankrupt but unable to declare bankruptcy. A Financial Control Board (FCB) will run their economy. Every public budget, and every law, will require FCB approval. The political impotence will be so profound, that U.S. Federal Judge Juan Torruella is recommending the suspension of elections in Puerto Rico, until the FCB has finished fleecing it. Given these grim conditions, many have lost faith in the "political class" of Borinquen, and are fleeing the island in record numbers. For the remaining 3.5 million souls, here is a brief list of what the next governor should do, and can do for their island.

Puerto Rico: All Banana, No Republic. Puerto Rico is being allowed to fall apart in order to rig American presidential elections by tipping Florida's electoral votes to the Democrats. The looting of Puerto Rico's institutions by the rich and the poor alike is depopulating the island. Puerto Rico is a fascinating test case for what has emerged as the central issue of 2016 politics: borders. The two American presidential candidates in 2016 both seem fairly centrist in terms of traditional left-right positions, but Mrs. Clinton ranks with John McCain as the purest example of current invade-the-world-invite-the-world establishment ideology.

Puerto Rico's Untold Tale of Corruption. By now, many Americans are familiar with the public debt fiasco that plagues Puerto Rico. The issue has steadily risen in prominence as the gravity of Puerto Rico's debt load sets in on the American public. Certainly, the island's economic mismanagement has taken center stage in Washington, as Puerto Rico Governor Alejandro Garcia Padilla has been called to testify numerous times before Congress. What probably remains unfamiliar to many Americans, however, is the other specter that haunts Puerto Rico's government: its seemingly unshakable culture of corruption. Though well-covered on the island, the Garcia Padilla administration's questionable ties to political fundraiser Anaudi Hernandez hasn't truly broken into the mainstream media landscape. Hernandez, along with nine other Puerto Rican businessmen and officials, was arrested in December 2015 as part of an ongoing FBI corruption investigation into Padilla's government. At the time of their arrests, FBI special agent for San Juan, Carlos Cases, issued a scathing indictment of Puerto Rico's government and the role corruption played in driving it to the brink of default, stating, "Unfortunately, this is one more case of graft, greed, and corruption that over the last 20 years have contributed to the government of Puerto Rico's fragile economic condition and [placed it] on the brink of bankruptcy... Let there be no doubt this is only the beginning and the investigation will continue."

US Commonwealth of Puerto Rico Prepares to Default (in Spanish). Puerto Rico is the poster-child for multiculturalism with both Spanish and English as the official languages. US officials pushed for many years to make English the dominant language, but in 1991 the Puerto Rican legislature issued a bill making Spanish the official language in school and government use. The decision was reversed by a federal court in 1993, but the Democrat Party that has dominated politics for 100 years demanded that schools continue to shun English. Today only 1 in 8 families speak English as the primary language in the home. Puerto Rico economy is now shrinking at a 6% annual pace and only 1.2 million, or 32%, of the island's 3.7 million of the inhabitants employed.

U.S. Gives 1/3 of Puerto Rico Food Stamps. As if it weren't bad enough that a record 47.7 million people — and growing — get food stamps from the U.S. government, federal records reveal that a whopping 1/3 of Puerto Rico's population receives them. This cost American taxpayers an astounding $2 billion last year, according to figures released by the government agency — the U.S. Department of Agriculture (USDA) — that distributes the benefit.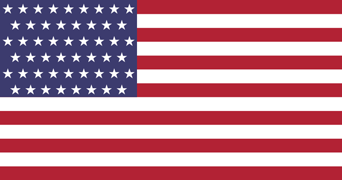 Puerto Rico approves statehood. A slim majority of Puerto Ricans voted Tuesday [11/6/2012] to approve a nonbinding referendum that would make the island the 51st U.S. state. The measure requires final approval from Congress, so it means little for Puerto Rico right now.

Mitt Romney, Newt Gingrich Pressed on Puerto Rico Statehood in South Florida. Statehood is a controversial issue among Puerto Ricans and not all support the idea. Others believe it should become independent or remain a commonwealth. But many Puerto Rican voters in the United States back statehood, including many who live in Florida.

Santorum doubles down on English in Puerto Rico idea. Republican presidential candidate Rick Santorum on Thursday [3/15/2012] doubled down on his statement that Puerto Ricans need to speak English before their island territory can become a state. He said that English needs to be "spoken universally" and should be a condition of statehood.

Puerto Rico and the Recurring Plebiscite. Congress quietly passed HR 2499, the Puerto Rico Democracy Act. But why? And does anyone understand what's in it?

An invitation or a hostile takeover?
Puerto Rico, the 51st State? Puerto Rico, a self-governing commonwealth whose residents are U.S. citizens, has already voted three times (1967, 1993 and 1998) against becoming the 51st U.S. state. But Congressional Democrats, hoping to add to their numbers in Congress, keep pushing for statehood. Late last month, the House voted 223 to 169 to begin yet another attempt to have the island join the union.

Why Tea Partiers Say Throw the Bums Out: Demoting all major economic and corruption problems facing our country to the bottom of the agenda, the House devoted a long afternoon [4/29/2010] and 12 roll-call votes to passing a bill to force U.S. statehood on Puerto Rico. Of course this ploy had to be Nancy Pelosi's doing, but she made it bipartisan by getting 39 Republicans to vote with her. ... [T]he new vote prescribed in the mischievously named "Democracy" bill will set an all-time record for dishonest elections. ... The bill would allow persons who were born in Puerto Rico but now live and vote in the United States to vote in these Puerto Rican referenda. That means giving the vote to a group based on ethnicity rather than on residency, and should be held unconstitutional under the 15th Amendment.

Obama Open to Puerto Rico Statehood. President Obama is open to the idea of Puerto Rico becoming a state, Associate Attorney General Thomas Perrelli said at a meeting of a task force devoted to issues related to the U.S. commonwealth.

Puerto Rico deserves better. The Democratic House leadership has announced plans to ram through a bill to stack the deck in favor of statehood for Puerto Rico. Amazingly enough, several ordinarily sensible conservatives, including House Republican Conference Chairman Mike Pence, are poised to help them. The collaborators ought to reconsider. Arguments in favor of political self-determination may seem reasonable, but the bill in question actually tramples self-determination in favor of an underhanded political power grab.

Backdoor approach to statehood. When the Democratic majority was working to push through a government takeover of health care, Speaker Nancy Pelosi declared, "We have to pass the bill so that you can find out what is in it." Unfortunately, that same kind of backward logic is being used as Congress prepares to vote on the Puerto Rico Democracy Act (H.R. 2499), a bill to provide for a federally sanctioned vote in Puerto Rico on changing its political status. Although the House of Representatives is considering the bill this week, there are serious questions regarding the implications of the bill that have gone unanswered.

Puerto Rico — 51st State? Congress Scrambling to Make it So. Last night [4/27/2010] on his TV show, Glenn Beck dropped another bombshell — on Thursday, Congress will take up a bill to make Puerto Rico a state. Why is our Congress doing this now? Secretly? Quickly? If it hadn't been for one of Beck's "Refounders" (a Congressional insider), would we even know about this?

Playing The Puerto Rico Card. Faced with losing Congress, the Democrats want to make Puerto Rico a state whether the people want it or not. The Democrats would get two new senators, new congressmen and a campaign issue.

Do We Need a 51st State? No, and just in case someone thought there was even a slight stutter, let me repeat, NO. Puerto Rico has voted THREE times in the past, 1967, 1993 and again in 1998, "Do we want to be a state?" — Each time their answer was NO. So why is Washington,D.C. (District of Corruption) wasting time on a "non-binding" resolution to "give" Puerto Rico something it already has?

Puerto Rican Statehood Ahead? Understand: This is not about Hispanics. It's not about freedom. It's about power and control. Puerto Rico is a self-governing commonwealth, but is subject to U.S. jurisdiction and sovereignty. It's been a U.S. territory since after the Spanish-American War of 1898. They're not an independent country. It's similar to Guam, the Virgin Islands and American Samoa. Some people like it, others don't; they get to enjoy many of the benefits of America — like protection — and they don't have to pay any taxes. That's a pretty sweet deal.

Rigging an Election in Puerto Rico. I have to profoundly disagree with Alex Castellanos and agree with Ramesh Ponnuru on the Puerto Rico plebiscite bill. I have been working in elections for two decades, and there is no question in my mind that H.R. 2499, the Puerto Rico Democracy Act scheduled for a vote tomorrow [4/29/2010] in the House, is rigged to foist an unwanted and unsolicited 51st state on Americans.

Puerto Rico a Potential 51st State? [Scroll down] The bill requires Puerto Rico to hold an election on a referendum that reads, "Do you want to maintain the status quo?" Now, if it seems strange that a bill related to potentially adding a 51st state to our union does not once mention the word "statehood," it should. The referendum is purposely written this way to bring about a desired result. Legislators know what the answer would be if Puerto Rican voters are asked to vote on statehood, since in the past 40 years, Puerto Ricans have eagerly voted against becoming a state three times.

FBI Launches Largest Cop Corruption Case Ever in Puerto Rico. The FBI launched what it calls the "largest police corruption case" in the history of the agency early this morning in Puerto Rico, arresting 129 people around the country — most of whom were public servants ranging from police officers to municipal workers to U.S. Army soldiers. The defendants face drug trafficking charges with possible sentences ranging from 10 years to life in prison.

Puerto Rican madness. Puerto Rican Gov. Luis Fortuño has proposed tax cuts that could be a huge boon to the island's stalled economy, but there is a dark side to his proposal involving a huge tax increase on major employers that could cost the island hundreds of thousands of jobs. Gov. Fortuño plans to cut personal income and corporate taxes for Puerto Rico-based companies, but he is paying for it with $5.8 billion in new taxes that target several dozen major U.S. companies operating on the island.

A secret $6 billion bailout for Puerto Rico? The Obama administration is eying a secretive tax deal critics charge is an indirect bailout for Puerto Rico to the tune of billions of taxpayer dollars. The U.S. territory, desperate for revenues in the midst of the recession, surprised industry with a $6 billion tax on foreign firms — including a significant bloc of U.S. pharmaceutical firms — Oct. 22 in a rare weekend legislative session without any public debate in advance. But now U.S. taxpayers, not the firms, could end up footing at least a significant chunk of the bill.

IRS punts on secret $6 billion bailout for Puerto Rico. The Obama administration says it can't decide whether U.S. taxpayers should be on the hook for $6 billion in tax increases levied by Puerto Rico, but businesses are eligible for the disputed tax credits in the meantime. And, if the IRS eventually decides the credits were improper, those firms won't have to pay back the billions of dollars they already received.

Santorum says Puerto Rico must adopt English for statehood. Rick Santorum on Wednesday [3/14/2012] laid out one caveat he would hold for the U.S. territory of Puerto Rico before it obtained statehood, saying the island would need to make English its principal language before it becomes a state. Santorum portrayed the language requirement as a matter of federal law, though no language provision currently exists for territories seeking statehood. In the past, territories seeking admission to the United States have been required to adopt English as the language of state government.

Puerto Rico's Governor Confident About Statehood. The Governor of Puerto Rico is confident Puerto Ricans will vote to make the U.S. territory a state this fall, and despite recent comments from GOP Presidential hopeful Rick Santorum, English will not need to be made the primary language for that to happen. As a territory, Puerto Ricans cannot vote in the general election November 6th. But, they will vote on a statehood referendum on that day. Gov. Luis Fortuno tells Fox News it will be a process but he is confident it will happen.

Puerto Rico Governor Charged in Probe. A law enforcement official says Puerto Rico's governor has been charged in a long-running public corruption probe in the U.S. island territory. A law enforcement official told The Associated Press on Thursday [3/27/2008] that Gov. Anibal Acevedo Vila is among several people named in a sealed indictment.



If you like Puerto Rico so much, why don't you go there, ya little brat? And don't come back!
ACLU Backs Montgomery County Student Who Refuses to Say Pledge of Allegiance. Enidris Siurano, a student at Damascus High School, was born in Puerto Rico. Siurano says she hasn't recited the pledge since seventh grade to protest the political situation there. "The government that's there should be the one that's running it, not one that's miles and miles away," she said.

To Avoid Becoming The Next Detroit, Puerto Rico Needs Growth, Not Taxes. Puerto Rico's debt has been cut to junk by two credit rating agencies, prompting an outcry from officials of the recession-hit island that, after all, they've hiked taxes. Well, that's the problem right there.

Haitian Illegal Immigration Through Puerto Rico Is Skyrocketing Too. While U.S. immigration agencies grapple with a recent surge of tens of thousands of illegal immigrants at the Mexican border, the number of Haitians trying to enter the U.S. illegally through Puerto Rico has skyrocketed as well. In 2011, only 12 Haitians made the trek through the Dominican Republic to Puerto Rico, a U.S. territory in the Caribbean Sea. That number had ballooned to 1,760 as of last year, according to U.S. Coast Guard statistics, CBS News reports.

Puerto Rico Aims to Become 51st U.S. State in 2021. Puerto Rico has presented to the U.S. House of Representatives in Washington a proposal backed by legislators of both parties to pave the way for this country to become a U.S. state in 2021. The Puerto Rican representative in Washington and leader of the island's opposition party, Pedro Pierluisi, proposed on Wednesday [2/4/2015] the law of the admission process of Puerto Rico as state.

All courthouse bathrooms closed without notice in a year-long greening effort. Civil servants at a federal courthouse in Puerto Rico were left with only one bathroom on the seventh floor of a nearby structure for a year after General Services Administration officials closed all of the government building's restrooms without giving anybody notice. The GSA action was part of the house-keeping agency's efforts to green hundreds of federal buildings that often disrupted employees and failed to generate promised benefits, according to a Government Accountability Office report. Funding of $4.5 billion for the greening projects came from President Obama's $787 billion economic stimulus program in 2009.

Feds Consider Puerto Ricans Disabled Because They Speak Spanish. The Social Security Administration (SSA) approved disability benefits for hundreds of Puerto Ricans because they do not speak English, despite the fact that Puerto Rico is a predominantly Spanish-speaking territory. According to a new audit by the Office of Inspector General (OIG), the agency is misapplying rules that are intended to provide financial assistance to individuals who are illiterate or cannot speak English in the United States. Under the rules, Puerto Ricans are allowed to receive disability benefits for their inability to speak English as well.

Puerto Rico Officials Warn Government Shutdown Imminent. Puerto Rico's top finance officials said the government of the U.S. territory will likely shutdown in three months because of a looming liquidity crisis and warned of a devastating impact on the island's economy. In a letter to leading lawmakers, including Governor Alejandro Padilla, the officials said a financing deal that could potentially salvage the government's finances currently looked unlikely to succeed. It warned of laying off government employees and reducing public services[.]

Jeb Bush Endorses Puerto Rican Statehood in Spanish Speech. Jeb Bush confronted one of the Republican Party's touchiest debates head-on Tuesday, telling Puerto Ricans that conservatives should be proud that America is "an immigrant nation" and value the contribution immigrants make to the country.

Jeb Bush Endorses Puerto Rican Statehood in Spanish Speech. Jeb Bush confronted one of the Republican Party's touchiest debates head-on Tuesday, telling Puerto Ricans that conservatives should be proud that America is "an immigrant nation" and value the contribution immigrants make to the country.

Puerto Rico Governor Decrees Medical Marijuana Legal. Puerto Rico Governor Alejandro García Padilla signed an executive order on Sunday, May 3, to put an end to the prosecution of medical use of marijuana on the island. A press release issued by the governor's office explained the decision by citing the use of cannabis for health purposes in other US jurisdictions. Effective immediately, the order authorizes Commonwealth's Health Department Secretary Ana Rius to allow the medical use of "some or all controlled substances or components of the cannabis plant."

Puerto Rico, island of lost dreams. Exhausted by a recession that has lasted for most of the past eight years and by talk of a possible default on government debt, Puerto Ricans are leaving in droves. Many who stay are jobless; doctors who haven't been paid in months are downing their stethoscopes. The pain that is Puerto Rico's — and could soon be Wall Street's if the debt crisis isn't resolved — is poignant. Some blame its step-child relationship with America, neither a fully-fledged US state nor an independent nation.

Puerto Rican legislators narrowly approve raising sales tax to highest level in U.S.. Gov. Alejandro Garc'a Padilla is expected to sign the bill that would increase the tax from 7 percent to 11.5 percent, as well as create a new 4 percent tax on professional services.

Puerto Rico: Greece on the Caribbean. While investors anxiously watch Greece, another debt time bomb is ticking in Puerto Rico as the country scrambles to meet its obligations. The island commonwealth owes $72 billion in total public debt. Between June 30th and July 3rd the government has to pay close to $2 billion to avoid default on various general obligation bonds, guaranteed debt obligations and other debt like $415 million in electric utility debt.

Greece isn't the only place drowning in debt: Puerto Rico's governor says island is in 'death spiral'. Puerto Rico will be unable to pay its $72bn debts, its governor has admitted, as he told investors that they would have to accept "sacrifices". Alejandro Garcia Padilla, the government's head, told the New York Times that the island needed to be pulled out of a "death spiral", echoing the situation in Greece, albeit on a much smaller scale. The island's debt obligations aren't as vast as those of Greece, at just over a fifth of the European country's debt pile. But, adjusted for population, Puerto Rico's debt burdens are around two-thirds the size of Greece's.

Puerto Rico says it cannot pay its debt, setting off potential crisis in the U.S.. The governor of Puerto Rico said in a televised address Monday that the island cannot pay back more than $70 billion in debt, setting up an unprecedented financial crisis that could rock the municipal bond market and lead to higher borrowing costs for governments across the United States. "This is not about politics," said Puerto Rico's governor, Alejandro Garcia Padilla. "It's about math."

Puerto Rico's Governor Says Island's Debts Are 'Not Payable'. Puerto Rico's governor, saying he needs to pull the island out of a "death spiral," has concluded that the commonwealth cannot pay its roughly $72 billion in debts, an admission that will probably have wide-reaching financial repercussions. The governor, Alejandro García Padilla, and senior members of his staff said in an interview last week that they would probably seek significant concessions from as many as all of the island's creditors, which could include deferring some debt payments for as long as five years or extending the timetable for repayment.

Who's ready for a bailout of ... Puerto Rico? Normally a story such as this winds up being about Detroit or Chicago or some other major US city because we're talking about an economy on the brink of collapse. But this time it's Puerto Rico. The Washington Post is reporting that the commonwealth is sitting on more than $70B in debt with a massive bond load and it currently will not be able to meet its obligations.

Untangling the Puerto Rican Debt Crisis Is Going to Be a Mess. Puerto Rico is short $73 billion it owes its creditors. [...] The U.S. government has already denied direct, immediate assistance to San Juan, capital of the American commonwealth. Reaction from the Treasury Department was muted, saying only the island needed a "long-term economic and fiscal plan," "a sustainable path," and "an agenda for economic revitalization." Republicans on Capitol Hill have already said no to a bailout from Congress. They're also refusing to consider changing the law to allow Puerto Rico to file Chapter 9 bankruptcy, as cities can do, a move that would set up a formal process for those holding Puerto Rican bonds to recoup some cash.

As Puerto Rico's economy falters, Democrats benefit. With Puerto Rico in a sustained economic decline and its government in arrears on debt, the exodus of its residents to the mainland is having a powerful benefit for the Democrats. [...] It doesn't require much cynicism to imagine that President Obama will do nothing to help the Commonwealth with its problems, in order to spur the emigration of more people to the mainland, in order to help his political party win a crucial swing state.

The Minimum Wage Is One of the Key Policies That Will Cause Puerto Rico to Go Bankrupt. Puerto Rico just signaled that it will file for Chapter 9 protection. They just hired former Detroit judge Steven Rhodes to assist them with this. This is the same tactic that was used by the City of Detroit. A lot of Puerto Rico's woes can be traced to entitlements and the minimum wage in that country. Sound familiar? Puerto Rico is a precursor of what is to come here in the US. With Marxist cities such as Washington DC, Seattle, Portland, San Francisco, New York and Los Angeles all raising their minimum wages in the midst of a debt death spiral, default is in our not-so-distant future. Right now, there are a number of cities on the verge of bankruptcy due to pensions, student loans and welfare.

The Crushing Implications of Puerto Rico's Debt Crisis. The debt crisis in Puerto Rico could potentially cost financial institutions in the United States tens of billions of dollars in losses. This week, Puerto Rico Governor Alejandro Garcia Padilla publicly announced that Puerto Rico's 73 billion dollar debt is "not payable," and a special adviser that was recently appointed to help straighten out the island's finances said that it is "insolvent" and will totally run out of cash very shortly. At this point, Puerto Rico's debt is approximately 15 times larger than the per capita median debt of the 50 U.S. states. Yes, the Greek debt crisis is larger, as Greece currently owes about $350 billion to the rest of the planet. But only about $14 billion of that total is owed to U.S. financial institutions. But with Puerto Rico, things are very different. Just about the entire 73 billion dollar debt is owed to U.S. financial institutions, and this could potentially cause massive problems for some extremely leveraged Wall Street firms.

More about the minimum wage.

Economic hardships in Puerto Rico spur a mass exodus to the U.S. mainland. In what some experts characterize as the largest out-migration since the 1950s, emigration to the U.S. mainland has accelerated in recent years, with 144,000 fleeing from mid-2010 to 2013, according to a Pew Research Center study using U.S. Census Bureau data. The island's population now stands at 3.6 million, down from it's [sic] population peak of 4 million residents in 2009. Several moving companies in San Juan confirmed they are extremely busy these days, packing homes for new clients heading for destinations across the United States, including Miami, Orlando, New York, Boston, Chicago and cities as far as the west coast. The departures come as Puerto Rico faces an estimated $72 billion debt the governor has said is unpayable. In a recent televised address, Gov. Alejandro Garc'a Padilla said that at the rate the debt situation is developing, every man, woman and child on the island would owe creditors $40,000 by 2025.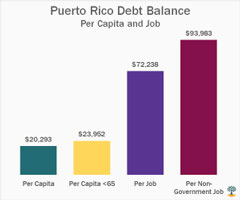 A Visual Guide to Puerto Rico's Debt Crisis. While Greece continues to dominate the financial headlines, another showdown with creditors is developing closer to home. Puerto Rico has recently announced that it is unable to meet its financial obligations, which should come as no surprise. Battered by a prolonged recession, bloated government, and a crippling "brain drain," the U.S. territory is already far too deep in debt to have any reasonable chance of solvency. First, some perspective on the size of Puerto Rico is helpful. The commonwealth would be the 29th most populous state, falling between Oklahoma and Connecticut.

The Problem with Puerto Rico. Democratic Governor Alejandro Garcia Padilla has calmly announced that Puerto Rico's staggering debt of $72 billion (USD) is simply "not payable." While the island's economy is in recession, the unemployment rate is hovering around the 12% mark, water has been rationed, and financial institutions have rightly refused to lend any more cash to its profligate government, Puerto Rico is increasingly looking more and more like Greece.
Where Does Puerto Rico's Money Go? How does a US commonwealth with 3.5 million residents, US$22 billion a year from the federal government, $9-10 billion of its own tax revenues, and over $100 billion GDP get itself into a $73 billion hole?
Puerto Rican congressman tells millions of Hispanics to become citizens. A Democratic congressman wants millions of people who hold U.S. green cards to become American citizens in order to send Donald Trump and other Republicans a message that they're 'mean and frankly, let's be honest, racist.' Louis Gutierrez, who is the senior House Democrat from Illinois and a Puerto Rican immigrant, spoke on the House floor just after 10:00 Wednesday morning [7/15/2015], delivering a message especially to more than 5 million Hispanic U.S. residens who are eligible for citizenship today.
We, the people of Puerto Rico, continue to live in a state of subordination. We, the people of Puerto Rico, are American citizens, and have been proud to be citizens for nearly a century. We celebrate the legitimate civil rights victories the Nation's Constitution enables, even if they sometimes come, as President Obama observed, in small increments. And yet we, the American citizens of Puerto Rico, continue to live in a state of indefinite political subordination. Due to Puerto Rico's subordinate status as a territory, the public corporations of the Government of Puerto Rico cannot legally restructure their debt through a state-enacted bankruptcy code, nor through Chapter 9 of the federal Bankruptcy Code. So far, the island has been left to its own devices to address its tens of billions of dollars of public debt (43 percent of which corresponds to public corporations and municipalities).
Debt-plagued Puerto Rico defaults on a bond payment for the first time. Debt-plagued Puerto Rico defaulted on a bond payment for the first time Monday [8/3/2015], triggering what is likely to be a long battle with creditors as it seeks to restructure about $73 billion in loans. The U.S. territory, whose governor has declared its debts "unpayable" and is seeking the largest restructuring ever in the country's municipal bond market, paid just $628,000 of a $58 million payment owed by its Public Finance Corp. because the legislature didn't provide enough money, according to the island's Government Development Bank.
Puerto Rican Bond Default Raises Likelihood of U.S. Bailout. Observers lately have taken to calling Puerto Rico "America's Greece." That might qualify as an insult — to Greece. And the American public may be enlisted to cover the debts. On Monday, the island government announced that its Public Finance Corporation was unable to make a full scheduled loan payment over the weekend. The $628,000 disbursement was a blip on the $58 million due, itself a blip on the composite indebtedness of over $70 billion, all of it rated at or near "junk" levels. Yet the specter of collapse now has become very real. Moody's Vice President Emily Raimes terms the partial payment a "default." She says: "This event is consistent with our belief that Puerto Rico does not have the resources to make all of its forthcoming debt payments. This is a first in what we believe will be broad default on commonwealth debt."
Puerto Rico statehooders see opportunity as woes deepen. With unemployment at 12 percent, and the public debt reaching $72 billion, advocates for making the Caribbean island the 51st state say the economic woes are strengthening their arguments.
Religious Leaders Call on Fed to Save Puerto Rico. A group of Puerto Rican religious leaders have called on the U.S. Federal Reserve to "arbitrate" the commonwealth's debt dilemma only a day after Puerto Rican officials pushed back a crucial restructuring deadline. The interdenominational collection of 18 Christian leaders, in conjunction with Washington-based nonprofit Jubilee USA Network, issued a statement Monday [8/31/2015] lambasting the implementation of budget-restricting austerity measures as part of any potential solution to the island's sizable debt crisis.
Rubio says Chapter 9 for Puerto Rico will not solve problems. Republican presidential candidate Marco Rubio said giving Puerto Rico access to U.S. bankruptcy laws would not solve the U.S. territory's problems and "should only be a measure of last resort," he said in an opinion piece published Friday [9/4/2015].
Clinton raised up to $500K in Puerto Rico visit. Democratic presidential candidate Hillary Clinton reportedly brought in between $200,000 and $500,000 for her campaign in a Puerto Rico fundraiser Friday [9/4/2015]. Clinton attended the 200-person event at the Condado Plaza Hilton in San Juan for approximately 90 minutes, according to CNN. Attendees paid between $1,000 and $2,700 each for seats at Clinton's fundraiser.
Let Puerto Rico Go Bankrupt. Proponents of Puerto Rican statehood have always said that the island's in-between status — it's not a state, but not independent either — leaves it with the worst of all worlds. The territory's fiscal crisis is illustrating the point. Puerto Rico and its subdivisions amassed a lot of debt over the years, partly because the federal government gives them special treatment: Interest paid on their bonds can't be taxed anywhere in the U.S. And while federal bankruptcy law allows municipalities in states to file for Chapter 9 bankruptcy, municipalities in Puerto Rico can't do the same, because it isn't a state. That makes lending to them more attractive. But once they've borrowed more than they can repay, it makes it harder to clean up the mess.
Obama Proposes US Bailout of Puerto Rico to Congress. This is being put forth at exactly the same time Hillary Clinton is testifying in front of the Benghazi Committee. This is happening a little later than I thought, but this is not surprising. Obama is telling Congress we must bail out Puerto Rico or we are all doomed!
The Bottomless Economic Ignorance of Bernie Sanders. If you've been following the news, you'll know that Puerto Rico is bidding to be the Greece of the western hemisphere, but since it is a U.S. territory it is Washington rather than the E.U. that is being looked to for a bailout. Naturally the Obama administration is working on a bailout plan.
Ben Carson Supports Puerto Rican Statehood — That Solidifies His Progressive Platform. 65% unemployment, a mountain of entitlement debt they cannot afford to pay back; 50%+ of Puerto Ricans on some form of government financial welfare; teetering on the verge of financial collapse; desperate for a bailout — and candidate Ben Carson wants to absorb Puerto Rico into the U.S.A as a state.
Puerto Rico Girds for Default. Puerto Rico is set to default on the first of several payments on December 1, which will end up totaling $1.5 billion through the end of January. Puerto Rico's finances have been deteriorating since as early as 2006, with the bulk of the debt burden currently facing the territory stemming from liabilities in pensions programs. As the Economist notes, the largest government pension program is only 0.7% funded at this point.
Puerto Rico's governor tells US Senate the island cannot repay debts. Puerto Rico's governor, Alejandro Garciía Padilla, told the US Senate on Tuesday [12/1/2015] that the troubled Caribbean island has "no cash left" and can no longer repay its $72bn debts. The territory announced it would honor a $354m debt payment due on 1 December as Padilla was testifying, but Padilla said austerity measures had not only eaten into essential services but caused tax revenues to crater. With more than $900m due in January, the governor said his options were restructuring or disaster.
Puerto Rico's population fell 9 percent since 2004 because of economic crisis. Puerto Rico has lost more than 9 percent of its population since 2004 due to the economic crisis and the lack of liquidity for paying back its $72 billion public debt, a situation that has creditors very nervous. University of Puerto Rico economic professor José Alameda told EFE that the emigration of more than 350,000 people over the last 11 years comes mainly in response to the economic crisis being suffered by the U.S. commonwealth, although other factors could also be at work.
Troubled Puerto Rican cop accused of killing fellow officers was shot by victim's husband. The policeman who allegedly shot three fellow officers to death at work underwent psychological treatment for a decade and had faced three separate investigations for insubordination and unexcused absences, a Puerto Rico police spokesman said Tuesday [12/29/2015].
Troubled Puerto Rican cop accused of killing fellow officers was shot by victim's husband. The policeman who allegedly shot three fellow officers to death at work underwent psychological treatment for a decade and had faced three separate investigations for insubordination and unexcused absences, a Puerto Rico police spokesman said Tuesday [12/29/2015].
Illegal Aliens Use Fake Puerto Rican Birth Certificates to Get U.S. Passports, Licenses. In recent years a record number of Puerto Ricans have left their troubled island for the U.S. and a big chunk has settled on Florida. A few months ago a study found that the island's ongoing economic recession has led to a mass exodus not seen in more than five decades. In 2014 alone 84,000 people left Puerto Rico for the U.S. mainland, the study found. One recent news report referred to the Puerto Rican crisis as an economic exodus that could push two-thirds of its population to live in the U.S. The island has an eye-popping $73 billion debt, a collapsing healthcare system and nearly half of its population living in poverty. It's fair to say that for years Uncle Sam has welcomed Puerto Ricans with open arms and that has created lots of opportunities for fraud. There has been a rise in the number of cases involving the use of false Puerto Rican birth certificates by illegal immigrants, according to a south Florida newspaper report that focuses on the specifics of a recent case.
Puerto Rico's Bankruptcy, Better Than a Bailout. Stop me if you've heard this one before: A government, run by a succession of politicians, spent frivolously for decades and repeatedly ignored all the warning signs of looming fiscal disaster, and now that it has arrived, is begging for a bailout. No, I'm not talking about Greece. This time, it's Puerto Rico. And the Republican-controlled Congress is seriously considering a bailout.
Puerto Rico Announces Plans to Default on Bond Payments. Lawmakers in Puerto Rico, a territory of the United States in the Caribbean Sea, announced in January their plans to partially default on $1 billion in monthly bond payments owed to investors in state-owned corporations, such as the territory's Public Finance Corporation and the Puerto Rico Infrastructure Financing Authority. The territory, which is currently led by Alejandro Garc'a-Padilla (Popular Democratic Party), is self-governed, but it is ultimately subject to legislation passed by the U.S. Congress.
Puerto Rico's Fiscal Crisis Has Been Brewing for 75 Years. The federal government reacted to the Great Depression by creating an alphabet soup of agencies and government-owned corporations to stimulate and organize economic activity. Although some of this political infrastructure remains, much of it was dismantled after the depression. For example, the Works Progress Administration and the Public Works Administration ended in the 1940s, while the Reconstruction Finance Corporation — created by Hoover but greatly expanded by FDR — was disbanded under Eisenhower. As the New Deal wound down in Washington, it was just getting started in Puerto Rico.
VA worker reinstated with back pay after missing time due to being in prison for armed robbery. The VA is a place where people tend to somehow magically fail upward. By that I simply mean that workers at all levels can be caught up in any sort of malfeasance or incompetence and not only retain their jobs, but apparently profit from their actions.
VA Worker Gets Job Back Despite Armed Robbery Charge. A Department of Veterans Affairs employee in Puerto Rico was fired after being arrested for armed robbery, but her union quickly got her reinstated — despite a guilty plea — by pointing out that management's labor relations negotiator is a registered sex offender, and the hospital's director was once arrested and found with painkiller drugs. The woman missed work while sitting in jail but was reinstated in March with back pay. The incident illustrates how union-backed civil service rules that rely on precedent combine with VA's past failures to discipline problem employees of all ranks to keep convicted criminals on its payroll.
Deadbeat Island. If you have a retirement fund or pension, or you're a taxpayer, get ready to have your pockets picked. The Obama administration wants Congress to enact a bankruptcy plan for Puerto Rico, forcing holders of Puerto Rican debt (including New York City pension funds) to settle for less than they're owed. Puerto Rico is over $70 billion in debt and already defaulting.
House Republicans Float Proposal to Fix Puerto Rico's Budget Mess. Released as a "discussion draft" by Natural Resources Chairman Rob Bishop, R-Utah, the bill addresses Puerto Rico's ballooning $70 billion debt. [...] Home for more than 3.5 million American citizens, Puerto Rico has been fiscally underwater since 2006. Today unemployment on the tropical island hovers around 12 percent, access to credit markets has dried up, and the island has a public pension liability of $46 billion. Bishop's rescue plan would appoint an independent oversight board to guide Puerto Rico out of that fiscal crisis. Made up of five members, the board would have broad power.
Puerto Rico Demands Federal Taxpayer Bailout. Over a dozen activists descended on a building where Federal Reserve chair Janet Yellen and her three living predecessors were speaking on Thursday to demand that the Fed bail out Puerto Rico's cash-strapped government. The demonstrators, who are affiliated with the progressive Fed Up coalition, distributed Puerto Rican flags and empanadas as Puerto Rican music played outside Manhattan's International House, a student residence.
The Proposed Puerto Rico Bailout is Good on Rhetoric But Bad in Reality. The big battle to date has been whether the federal government extends some version of Chapter 9 bankruptcy to the island. Chapter 9 allows the states to authorize the reorganization of the debt of their municipalities and government agencies, but it does not allow states themselves to restructure their own debts. The Treasury Department has agitated to not only allow Puerto Rico to avail itself of Chapter 9 protection but to expand the law so that it applies to the Commonwealth itself, essentially treating Puerto Rico like a municipality of the federal government.
Puerto Rico Needs Drastic Financial Reform, and Fast. Puerto Rico's financial calamity is very real, very large, and growing worse with each passing week. The debt has now reached more than $70 billion, or just more than 100% of the island's annual GDP, and Puerto Rico has already started to technically default on some of the scheduled bond repayments, with more defaults expected in the near future. The economy is in shambles, as the labor force participation rate is dipping well below 50% while growth rates have festered in negative numbers over the past decade. What's more, the island has lost 250,000 residents in the last decade, severely impeding the potential to rebound.
Ryan: Don't call Puerto Rico bill a 'bailout'. Speaker Paul Ryan (R-Wis.) blasted Wall Street investors on Wednesday [4/13/2016] as he tried to tamp down conservative discontent with a bill to assist Puerto Rico. The GOP leader charged that "special money interest groups on Wall Street" are trying to sabotage the legislation by billing it as a "bailout. Ryan said that the government will be forced to actually bail out the island if Congress fails to act, predicting massive defaults on its bonds.
House Leaders Silence Opposition on Puerto Rico Bankruptcy Bill. In yet another display of misplaced priorities, House leadership plans to fast-track the new debt restructuring bill for Puerto Rico in light of their $70 billion debt crisis. But what happened last night [4/12/2016] at a meeting held in the Natural Resources Committee, demonstrates a new degree of desperation.
Puerto Rico's other crisis: impoverished pensions. When Puerto Rico attempted to shore up its chronically underfunded public-employee pensions in 2013, Francisco del Castillo "knew grown men and women who wept. Under the reform package, retirement ages rose. So did employee contributions. Current and future participants were transferred to less-generous defined-contribution accounts, similar to 401(k) retirement savings plans. Del Castillo, then the deputy chief of the island's largest government-employee pension system, said members of his own staff who were on the verge of retirement suddenly faced the prospect of working seven or eight more years for reduced benefits.
Puerto Rico Bailout Shows Corruption of Paul Ryan and GOPe Leadership. Speaker Paul Ryan and his establishment Republican "leadership" team have a problem; they want to bailout Puerto Rico's corrupt and inefficient Democrat-led government, but rank and file House Republicans want no part of a federal taxpayer-funded bailout. Ryan's answer to this natural outgrowth of conservative Members of Congress actually representing their constituents and the will of the people is not to withdraw the bill or put it up for a vote and let it fail, as it properly should.
Sanders' Workers' Paradise Moment of Truth In Collapse of Puerto Rico. If you want to see welfare-state socialism in action, go to bankrupt Puerto Rico. [...] Puerto Rico is a financial basket base with the island's $75 billion debt now eclipsing 100% of its output. The government is already in technical default, and San Juan says it may not be able to make its next $422 million payment on May 1 and then another $2 billion payment that comes due this summer. House Republicans are trying to rescue Puerto Rico from calamity. It is a territory of the United States and as such should not be abandoned by the feds — even though Puerto Rico is mostly a victim of its own financial and fiscal negligence and overspending.
Speaker Paul Ryan Pushes Puerto Rico Bondholder Cram Down on Conservatives. House Speaker Rep. Paul Ryan (R-WI) wants Congress to pass a law that would cause Puerto Rico bondholders who own $73 billion in notes from the territory's government to be treated the same way the federal government treated Chrysler bondholders back in 2008 and 2009. Friday morning [4/15/2016], Ryan addressed a special meeting of the GOP caucus to attempt to persuade recalcitrant conservatives the cram down is a good idea.
Help for Puerto Rico unlikely to get consensus in Congress as default deadline nears. Congress seems increasingly unlikely to take action to help Puerto Rico ahead of a May 1 deadline for the commonwealth to default on a nearly half-billion-dollar debt payment.
What Puerto Rico Needs From Congress Ahead of May 1 Debt Deadline. Puerto Rico is facing its biggest debt deadline yet on May 1, but Congress, which experts say is the territory's only hope, likely won't be doing anything about it. "Congress holds keys to solving the situation," economist Aleksandar Tomic told ABC News about the territory's $73 billion debt crisis. On May 1, a $422 million payment is due to Puerto Rico's Government Development Bank, its biggest yet. Its upcoming deadline of $2 billion looms even more ominously. There is one immediate way that Congress could help, Tomic said, which is re-instating Chapter 9 bankruptcy protection afforded to mainland municipalities. That provision was stripped of Puerto Rico by Congress in 1984 and there is no real reason Congress could not re-instate it, according to Tomic.
Money Down a Hole. This week, Puerto Rico defaulted on $370 million worth of bonds. The territory's "generous" government squandered the island's resources. Decades of leftist governors hired their friends. In Puerto Rico and Greece, about one in four workers works for government, compared to 14.6 percent in the mainland U.S. Puerto Rico's current governor points out that Puerto Ricans enjoy 30 days of paid vacation every year, 18 sick days and 14 paid holidays. That's about two months paid leave every year. No wonder businesses wither. The government gives "free" energy to government-owned enterprises. This encouraged "investments" like the government-owned ice rink. Yes, ice skating was what bureaucrats thought the tropical island needed. [...] Puerto Rico's long reliance on handouts and welfare created a culture of helplessness and entitlement. A U.S. inspector general found that some Puerto Ricans got Social Security disability payments because of their "inability to communicate in English." Really. They live on a Spanish-speaking island.
The real cost of bailing out Puerto Rico. [Scroll down] Now, the fate of the 3.5 million U.S. citizens on the island territory of Puerto Rico is tied up in the bailout politics that have antagonized the electorate over the past eight years, as the exchange between [Antonio] Weiss and [Elizabeth] Warren demonstrated. On the one hand is the prospect of real human suffering on the island. On the other are fears that the country hasn't learned any lessons about rewarding bad behavior and that the cycle of bailouts isn't over.
U.S. Supreme Court finds Puerto Rico not sovereign. The U.S. Supreme Court ruled Thursday that Puerto Rico is not sovereign and not free to enforce its own criminal laws despite having its own constitution and elected leaders.
David Brat: The Paul Ryan Puerto Rico Rescue Bill "Turns People Into Subjects". Yesterday [6/9/2016] House Speaker Paul Ryan pushed through a Puerto Rico Rescue bill called PROMESA. The details of the bill are fundamentally challenging to understand in scope, however, the key aspect to remember is the underlying benefactor(s) — Wall Street. While Ryan is severely adverse to PROMESA being called a bailout, that's exactly what it is — only worse. The plan structurally changes the dynamics of how State debt is repaid, and the considerations for bondholders under the 5th amendment (seizure of private property w/out compensation); which will lead to a guaranteed bondholder bailout. However, beyond the 'bailout' aspect there is a framework to override state legislative authority and use unelected "control board" appointed by congress to subvert citizen voices and make independent decisions.
Ryan Pushes Passage of Puerto Rico (Bain Capital Bond Seller) "Rescue" Through House. Rat Fink Paul 'Omnibus' Ryan quickly scampers out of view after strategically timing the Puerto Rico Rescue bill to occur on a heavy news days containing White House endorsement and presidential election politics. Let there be no doubt the "rescue bill" vote was timed via scheduling coordination with Obama (heavily supports) and Pelosi (also heavily supports).
Why does Hillary Clinton keep terror-enabler Melissa Mark-Viverito on her team? Even as the victims were bleeding out in Orlando early Sunday, City Council Speaker Melissa Mark-Viverito was tweeting her support for another terrorist, unrepentant bomber Oscar Lopez Rivera. Kudos to Seth Barron of City Council Watch for flagging her ill-timed obsession. The speaker is a fervent Puerto Rican nationalist, you see. And since that's Rivera's cause, too, she plainly doesn't care about his victims (not even the New Yorkers killed by his bombs), or the fact that he'd have won release from federal prison years ago — had he been willing to renounce violence. And so, hours before Sunday's National Puerto Rican Day Parade, Mark-Viverito tweeted out yet another call for the president to give Rivera an unconditional pardon.
Dodd Frank Is About To Be Thoroughly Hillaried. I can no longer sit quietly and watch this country implode from all of the Washington corruption. Today [6/24/2016] I watched Hillary Clintons speech and I was appalled. I watched her tell the audience how she would bring Wall Street to heel and hold them accountable. I listened to her say how she would use Dodd Frank legislation to manage that process. It is all complete BS. Hillary is fully aware of the large scale bond fraud uncovered in Puerto Rico. A criminal conspiracy so large that it calls into question all $70 billion dollars of Puerto Rican debt. Hillary is calling for a complete bailout and supports current legislation to do just that.
President Obama Signs Paul Ryan Bill and Immediately Suspends 5th Amendment. Today [6/30/2016] President Obama signed the PROMESA (Puerto Rico Bailout) bill created by representative Paul Ryan, and with it the immediate suspension of the Fifth Amendment which was supported by a Senate vote yesterday [6/29/2016]. The Fifth Amendment protects U.S. Citizens from federal seizure of property without compensation. It applies in this instance to Puerto Rico via the general obligation bonds (property) purchased by municipal bond holders (investing citizens), which were supposed to be repaid, and which congress has now determined can be frozen. In addition, PROMESA suspends legal redress, by blocking bond holders (property owners) from suing the debtor (PR) to recover their property. In essence the Fifth Amendment is suspended, and the rights of those whose property has been confiscated to use the courts has been preemptively denied.
Puerto Rico's municipal governments to start sharing services to cut costs. Puerto Rico's governor has signed a bill letting the island's 78 municipal governments share administrative services as a cost-saving measure amid a deep fiscal crisis.
Man Dies From Zika-Related Paralysis in Puerto Rico. Puerto Rico reported its first death on Friday from a paralyzing condition that developed from a Zika infection as the U.S. territory fights an epidemic of the mosquito-borne virus. The victim was a man between 35 and 45 years old from the San Juan metro area who died from Guillain-Barre syndrome, according to state epidemiologist Brenda Rivera. The condition can cause temporary paralysis and in rare instances, death.
Open Dumps Causing Disease in Puerto Rico; EPA Can't Be Bothered. In 1994, the EPA turned over enforcement of hazardous waste disposal to Puerto Rico's Environmental Quality Board. The Environmental Quality Board promptly rescinded the rules it had agreed with the EPA to enforce and turned a blind eye to violations of even its far more lax standards. It reduced its staff from 14 in 2000 to five in 2005 to one in 2010 to zero in 2012. The EPA threatened to revoke the island agency's permitting authority in 2002 but did not follow through. It pretty much has ignored the issue since. Privately owned landfills continued for the most part to meet the standards, but the publicly operated facilities did what unsupervised public agencies tend to do — failed on a massive scale.
Puerto Rico battling nearly 20,000 cases of Zika. The total includes 1,706 pregnant women, a growing concern because Zika can cause severe birth defects.
Puerto Rico Blackout Leaves More Than 1 Million without Power. A fire at a power plant in Puerto Rico on Wednesday has left an estimated 1.5 million people without electricity. The fire began at the Central Aguirre Power Authority in Salinas at 2:30 p.m. EST, according to Angel Figueroa Jaramillo, President of Utier, the Electrical Industry and Irrigation Workers Union on the island. According to Telemundo, authorities have the fire under control and no injuries have been reported.
Clinton's Florida Secret Weapon: New Puerto Rican Arrivals. While in most states registration drives focus on college campuses and African-American neighborhoods — the standard marketplaces where canvassers find non-registrants who skew Democratic — Florida has presented a distinct demographic opportunity. The center of the state, across several counties sprawling outward from Orlando, has been a destination for one of the most significant domestic diasporas in recent American history. The debt crisis that has been roiling Puerto Rico for the last two years has forced residents to flee the island in droves, with many settling in Florida's Orange and Osceola counties.
Obama commutes 55-year sentence of controversial mastermind of '70s Puerto Rican terror group. The last imprisoned member of the Puerto Rican independence group that terrorized New York in the 1970s will be a free man in May — 20 years ahead of schedule. President Obama granted a commutation Tuesday to FALN mastermind Oscar López Rivera, who's served 35 years of his 55-year sentence. During the 1970s and 80s, López Rivera was part of FALN, or Fuerzas Armadas de Liberación Nacional, a group seeking to liberate Puerto Rico from U.S. control.
Obama Tarnishes His Legacy By Letting A Terrorist Walk Free. We all know about President Obama's commutation of the 35-year sentence of traitor Chelsea Manning, nee Bradley, who handed U.S. secrets over to WikiLeaks, leading to the deaths of an untold number of people. That was bad enough. But even worse, but sadly less publicized, was Obama's decision to pardon Oscar Lopez Rivera, the terrorist whose FALN planted more than 130 bombs across America during the 1970s and 1980s, supposedly on behalf of Puerto Rican independence. Lopez Rivera was sentenced to 55 years in prison for seditious conspiracy and a number of weapons charges. He's served 35 years of that original sentence.
---
North Colorado
Colorado's Battered Spouse Syndrome. The secession-minded area includes some of the state's most fertile farmland as well as the heart of Colorado's oil and gas industry. It contains a small city or two, such as Greeley, home to University of Northern Colorado, but is mostly home to small towns and farms and ranches and related businesses without a lot of population. Indeed, the new state would be the least populous in the nation. Of the counties that are currently certain to have secession on the ballot, Weld County (which contains Greeley) has a population of about a quarter million people.
The Editor says...
While the area may have a sparse population today, if it forms a separate state, there may be a large migration of residents from the larger portion of Colorado who are looking for a change.
Secessionist '51st state' movement gains steam in rural Colorado. Colorado's secessionist "51st state" movement gained steam Wednesday as commissioners in an eighth rural county agreed to add the question to their November ballot. The three-member Kit Carson County Commission voted unanimously Wednesday to place a referendum on the Nov. 5 ballot asking voters if they support joining other rural counties in splitting off to form a new state, tentatively called Northern Colorado.
Rural Coloradans to vote on breaking away as 51st state, angered by liberal policies on guns, energy. Voters in several rural Colorado counties will be asked whether they want to form a new state tentatively named Northern Colorado in the November election, a reaction to the Democrat-controlled state legislature's "war on rural Colorado." The Weld County Commissioners voted unanimously at Monday's meeting to place a measure on the Nov. 5 ballot asking voters whether they want the county to join other rural counties in forming another state.
Counties in Nebraska, Colorado and Kansas Consider Forming 51st State. Newton's Third Law of Motion is beginning to be realized in western states politics. For every action of gun control, big union power grab, and anti-fracking, there is an equal and opposite reaction from liberty. State legislators are being successfully recalled by their constituent voters. Citizens and parents are regaining control of their local school boards. And a large gathering of contiguous counties of Colorado, Nebraska and Kansas are exploring the idea of forming a 51st state.
North Colorado and 4 other places that won't be the 51st state. Politicians in ten northeastern Colorado counties are flirting with a proposal to break away and form their own state — North Colorado. [...] Unfortunately for North Colorado's would-be founding fathers, not enough people feel that way to give the scheme much of a chance. The plan would need the approval of voters, the state General Assembly, and the U.S. Congress, none of which would be expected to go along.
Rebellious Colorado counties move forward with plans to secede. Representatives of 10 rural Colorado counties met Monday in the sleepy plains town of Akron, about a half an hour from the Kansas border, to advance a plan that has been both hailed and ridiculed in recent weeks: A bid to split from Colorado and form the country's 51st state. Eye-rolling critics have dubbed the state-to-be "Weldistan," after the county leading the charge and alluding to the heavily conservative values of the northeast region considering secession. Proponents have called it an inevitable result of what they say is a loss of representation in Denver, where Democrats have controlled state government and, in the minds of many rural Coloradans, ignored them in favor of liberal, urban interests.
Northern Colorado trying to secede, form 51st state. One corner of rural Colorado is so fed up with the leftward lurch of our state that county leaders are talking secession by creating the 51st state. Weld County Commissioners say other leaders in northeastern Colorado are ready to go with them, citing concerns that they are being ignored on issues like energy and agriculture.
Eight Colorado counties want to leave the state. As a sign of just how divisive the recently ended Colorado legislative session has been, it may very well result in a literal division of the state. As many as eight counties composing the rural, oil and gas-rich northeast corner of the state are pursuing a plan to cut ties with a capital city they no longer feel represents their interests and come together as the 51st state in the country: North Colorado.
Two More Colorado Counties Will Vote on Whether to Secede From [the] State. A group of northern Colorado counties are taking more steps toward establishing the 51st state: Two more countries will ask residents if they want to secede the Centennial State on a ballot this fall. Phillips and Weld counties are the fourth and fifth counties to put the question for a vote, following Cheyenne, Sedgwick, and Yuma.
---
The District of Columbia
First the District of Columbia got a non-voting representative. Now there's a plan to give the District full representation in the House; that is, a genuine Congressman. Full statehood can't be far behind, and that would mean two permanently Democratic votes in the Senate as well.
DC spends over $270,000 on BLM paint job as violent crime skyrockets. Taxpayers in Washington are footing the bill for a $270,000 paint job to refresh "Black Lives Matter Plaza" as violent crime in the district has spiked 40% since last year. The move to repaint the anti-police street art, which features 50-foot yellow letters along two blocks of 16th Street outside the White House, comes as the district has implemented millions in budget cuts to the Metropolitan Police Department over the past several years and crime has skyrocketed. "It's insulting on multiple fronts," Zack Smith, a crime and justice expert at the Heritage Foundation, told the Washington Examiner. "If the city council and the mayor's office are serious about combating violent crime, protecting the lives hopefully of all citizens, but particularly black lives, then they would pour more money into public safety — particularly putting more police officers on the street."
FBI special agent carjacked in Washington, D.C.. An FBI special agent was carjacked at gunpoint in Washington, D.C., Wednesday afternoon, according to multiple law enforcement sources. The incident occurred near the 1200 block of Constitution Ave., NE. The agent was driving a blue Chevy Malibu, which contained the agent's body armor and radio when it was stolen, sources said. The agent was not harmed, sources told ABC News.
FBI Agent's Car Gets Stolen Amid DC Crime Wave. Two persons carjacked a vehicle belonging to an employee of the FBI's car mid-afternoon Wednesday in Washington, D.C., according to multiple outlets. The carjacking of an FBI special agent occurred at gunpoint, with the vehicle containing his body armor and radio, ABC News reported. Authorities recovered the car around half an hour later about a mile from the scene of the theft, the D.C. Metropolitan police told the New York Post. The agent did not sustain injuries.
Black D.C. Social Workers Have Lower Pass Rates Than Whites. Solution: Abolish The Test! The evil, stupid doctrine of "disparate impact" is once again eating its corrosive way through job requirements. The jobs here are for social workers in Washington, D.C. You have to be licensed to do social work in the capital, and to get a license you have to pass an exam. It's not a severely academic exam, only a series of "multiple choice tests, which ask social workers what they'd do in hypothetical scenarios." As with well-nigh any kind of written test there are, nonetheless, different pass rates by race. [Tweet] Most infuriating to the Equity people, between 2018 and 2021 76 percent of white test takers passed the bachelor's level exam the first time while the corresponding rate for black test-takers was only 33 percent.
Washington DC hits 900 carjackings over one year on Thanksgiving Day. The Washington, D.C. Metropolitan Police Department (MPD) announced the nation's capital has surpassed 900 carjackings over the past year as Americans. The MPD's carjacking dashboard shows 901 total year-to-date carjackings and only 157 year-to-date carjacking arrests. In all, 77% of carjackings committed in the federal district involved a firearm. In addition, 66% of arrests involved a juvenile defendant, highlighting D.C.'s ongoing problem with youth crime at a time when the D.C. Attorney General is being criticized for his comparatively soft approach to youth crimes. At an April community event, Attorney General Brian Schwalb (D.) told attendees that "kids are kids" and should be treated differently than adults when it comes to crime.
WaPo reporter hasn't a clue why it's so hard to get an Uber in DC. There's little doubt that members of elite media live in an entitled bubble of their own choosing, opting to see the world through a tainted lens that in many cases conveniently favors the Democratic Party, but every so often they feel compelled to remind us anyway. Take Washington Post senior national political correspondent Ashley Parker, for example. The "reporter" took to social media to marvel over why it's so hard to get an Uber in crime-ridden Washington, D.C. [...] Of course, if Parker put some of her journalistic skills to work it wouldn't take long to stumble across a big clue to her conundrum.
The 'DC' stands for 'District of Crime'. How can anyone in the U.S. be happy with what's happening in Washington, D.C.? It is after all our nation's capital, the home of so much history, of so many monuments visited by people from all over the world. Washington, D.C. is a disgrace, and crime is at the center of the problems. [...] D.C. is a national embarrassment. Is it too much to ask a federal government to keep its capital safe and clean? Apparently so, because no one seems to care about the awful image of the nation's capital turning into a capital of crime.
D.C. Issues Public Emergency as Juvenile Crime Spikes 10% from Alarming Rate in 2022. Washington, DC, Democrat Mayor Muriel Bowser declared a public emergency in the nation's capital this week after the opioid fatalities spiked and juvenile crime soared ten percent from 2022's alarming rate. The order will enhance the activation, implementation, and coordination of aid agreements between the District, federal, and local authorities to allegedly reduce crime. Crime soared in 2022 after U.S. Attorney for the District of Columbia Matthew Graves refused to prosecute 67 percent of those arrested. In turn, 222 criminal homicides occurred in 2023, a 35 percent increase from the same period in 2022, according to police statistics. The district eclipsed 200 killings on August 12, the earliest point since the late 1990s.
The Editor says...
[#1] An increase of ten percent is most likely a step increase, not a spike. [#2] This "emergency" is entirely the fault of the local government. [#3] This problem can be completely solved in about a month, simply by locking up all violent criminals who can't post bail, and sending convicted felons to prison for extensive sentences. The word will get around quickly, and crime will come to a halt.
Want Proof Democrats Don't Have A Handle On Crime? Look At DC. While crime rates may be going down around the country — if you believe the FBI's latest crime statistics, anyway — in the nation's capital, crime continues to rise. The city is on pace to record the highest number of murders since George W. Bush's first term, and carjackings are skyrocketing. It's the soft-on-crime policies promulgated by the District of Columbia government that's responsible for this crime wave, and everyone knows it. What can be done to restore law and order? A comparison of crime in the District of Columbia in 2023 versus crime in D.C. just a year earlier is instructive. In 2022, there were 182 homicides; as of Nov. 15, 2023, there were 243 homicides, representing a 34% increase. In 2022, there were 1,839 robberies; so far in 2023 there have been 3,075, a 67% increase.
D.C.'s Metro Faces $750 Million Shortfall, Asks States For More Money. Washington D.C.'s Metropolitan Area Transit Authority, or Metro, has received $2.4 billion in federal aid since the beginning of the pandemic but its finances are such a mess, that it still needs $750 million to break even next year, The Washington Post reported. Ridership had fallen, bringing in less revenue than needed to run the train system. Although ridership has come back recently, the budget shortfall is still a problem, which could mean service cuts for the now-busy system. Metro said in a recent report that it found $95 million in new, one-time savings in the current budget year and another $50 million in ongoing savings beginning next year, The Post reported. The savings come partly from using fewer consultants, consolidating call centers and having Metro conduct its own police training. But the transit authority needs a lot more cash. It is considering taking between $60 million and $345 million from its capital program. Filling the gap is needed but that would skim funds off the top of the funds used for things like modernizing the system, upgrading signaling systems, and buying new rail cars and zero-emission buses. No matter what, Metro will ask D.C., Virginia and Maryland to contribute more money.
17-year-old idiot brags on Instagram about killing 14-year-old in shooting — which naturally leads cops right to him: Report. A 17-year-old male last week bragged on Instagram about killing a younger teen in a Washington, D.C., gas station shooting — and that led police right to him, WRC-TV reported. Surveillance camera images caught the shooting outside the Crown gas station at 14th and Euclid Streets NW around 11:30 p.m. Nov. 3, the station said. WRC said video showed an individual wearing a ski mask and holding a gun — believed to be 17-year-old Lorenzo Thompson — who then opened fire near the gas station's doorway. The gunman fired 12 rounds toward three individuals on scooters in the parking lot, the station said. Two victims were shot and hospitalized, WRC said, adding that one of them — 14-year-old Niko Estep — died.
Businesses Flee Blue City In Droves As Crime Crushes Profits. Several restaurants and businesses throughout Washington, D.C., have been forced to flee the city because of rising crime and costs in the area, Fox5 DC reported. Brine Oyster & Seafood House, a popular restaurant that opened its first location in the city 2020, will close both its H Street and DuPont circle locations in D.C. because of the violent crime that has "made it impossible ... to survive," the restaurant owners wrote on X, formerly known as Twitter. The restaurant locations will be the 47th and 48th to close in the city this year, according to Fox5. "We've both been burglarized numerous times, both of my restaurants. Numerous times," Aaron McGovern, the co-owner of Brine Oyster & Seafood House, told Fox5. "So has everyone on the block, numerous times. We started to see violence. Not just 'Oh, there's a gunshot a mile away.' We could hear the bullets. It's... the restaurant I'm looking at right now had four shootings there four weeks ago."
DC Mom Turns in Her 12-Year-Old Son After His Friend Was Fatally Shot By Off-Duty Cop They Were Trying to Carjack. A DC mother has turned in her 12-year-old son after his 13-year-old friend was fatally shot by an off-duty cop that the pair is believed to have been trying to carjack. The mother called the police after seeing a photo of her son, who has not been publicly identified due to his age, being shared by authorities seeking his identity on October 31. The Daily Mail reports, "His alleged accomplice who was shot and killed is 13-year-old Vernard Toney Jr. Toney was described by his school principal as 'a smart and talented student.'" Toney, a 7th grader at Kelly Miller Middle School, was suspected in several other carjackings in the city. He was previously arrested in May in connection to the crimes.
The Editor says...
Every violent black criminal under 18 who is shot and killed in the act of committing yet another felony, is invariably described as a bright and talented fellow with so much potential; and then we're all supposed to regret that his long and productive life was cut short. That's whatcha call a eulogy, which is an assortment of generous and kind words, not an assertion of the facts.
D.C. Has Run Out of Room Behind Bars to House Juvenile Offenders. I wrote yesterday about the shocking rise in juvenile crime in Washington, D.C., including a 13-year-old who was shot and killed while allegedly trying to carjack an off-duty federal security officer over the weekend and several months after he was arrested and charged with nine earlier carjackings in the District. Since that report we've learned that the teen's 12-year-old alleged accomplice has now been arrested in connection with the carjacking, and he's not the only youthful offender who's been busted for violent crimes in our nation's capitol over the past few days. In fact, according to Fox 5 in D.C., juvenile crime is so out of control that the District has run out of space to keep violent juvenile suspects behind bars.
13-Year-Old Shot By Intended Victim in D.C. Carjacking. While most cities around the country are witnessing a decline in violent crime, Washington, D.C. is bucking the trend. Homicides are up 33% this year compared to the same point in 2022, while robberies have increased by 70% over last year's levels. Carjackings in particular are soaring, with more than 650 reported through September 1st compared to 485 in 2022. Many of these carjackings are being committed by juveniles, including an incident on Saturday night that led to shots being fired by the suspects' intended victim.
Meet Joe Biden's D.C. Prosecutor Who Let 56% of Arrestees off the Hook in 2023. Fifty-six percent of those arrested by the Washington, DC, Metropolitan Police Department (MPD) in 2023 can thank U.S. Attorney for the District of Columbia Matthew Graves for being released back on the street, where many taxpayers fear for their lives. Nominated to the position by President Joe Biden and confirmed by the Senate in 2021, Graves is Joe Biden's handpicked Yale Law graduate to serve as both the local and the federal prosecutor for the nation's capital. He is in charge of prosecuting crimes from misdemeanor drug possession to murders. He also has the capacity to prosecute federal crimes, such as financial fraud and terrorism. Graves claims to be "committed to ensuring the fair and impartial administration of justice for all Americans," but many taxpaying residents cannot walk their dog, enjoy a local park, or pick up groceries without fear of being stabbed, robbed, or gunned down in the District, a 68-square-mile area described as a "war zone" and "the most unsafe capital city anywhere in the World."
Black Driver In DC Curses Out Jewish Mom On Her Bike With Her Child, Calls Her The Devil And Trash. The bigots are really letting their freak flags fly and showing their true colors for all to see. Yesterday, in DC, a Jewish woman experienced one of these monsters for herself. She thought she was taking her child out for a fun bike ride, but anti-semitism is apparently around every corner lately. She dared ask a man to take his CAR out of a BIKE lane. This is a very reasonable request for safety reasons. Not only did he refuse, but he asked her if she was Jewish. Bravely, she replied she was. In this day and time, she knew the possible implications of answering that question. [Video clip]
Capital Crime Wave Prompts DC Mayor's Major Reversal on Police Restraints. The House Oversight and Accountability Committee, whose oversight includes the District of Columbia, held two hearings earlier this year on the D.C. crime problem. "Unfortunately, President Biden refused to stand by the Metropolitan Police Department and allowed the D.C. Council's anti-police bill to go into effect," House Oversight and Accountability Chairman James Comer, R-Ky., told The Daily Signal in a written statement Tuesday. "As a result, crime in the District has continued to surge and now the D.C. mayor is even trying to roll the D.C. Council's disastrous law back," Comer said. The D.C. Council previously enacted laws to restrict police and to reduce sentences for felons. Congress voted to block both. Meanwhile, Biden signed a measure — also pushed by the oversight panel to reverse a D.C. law reducing sentencing for felonies, including carjackings and burglaries.
More than 800 carjackings [have been] reported in DC this year. New data shows there have been over 800 carjackings in D.C. this year — more than double the total number of carjackings reported in 2022. That means the District is averaging almost three carjackings per day since the top of the year. [...] Around 4:30 p.m. on Tuesday, Oct. 17, officers were called to the 4200 block of 53rd Street where a man had just been carjacked at gunpoint. Video released by police showed a black Nissan park behind a Jeep Cherokee on 53rd Street. Police say three suspects hopped out of the car and approached the driver of the jeep with a rifle and handguns. One suspect told the driver to "give it up" and he did just that, handing over the keys to his car. The suspects drove away in his car, along with the fourth suspect driving the Nissan.
Ted Cruz Exposes Three "Spies" Hiding in D.C. — Claims New Evidence Proves Stunning Dem Scandal. Both the Obama and Biden administrations have made heavily criticized decisions regarding Iran. The Middle Eastern country is a known U.S. enemy. It regularly threatens the United States and our allies overseas. Evidence suggests Iran helped fund Hamas's attack in Israel. Yet President Biden claimed otherwise. Both Obama and Biden seemed to help Iran. Even just last month, the Biden administration worked to unfreeze $6 billion in assets for the rogue nation. Biden has tried to resurrect the Iran Nuclear deal. The White House has failed to restrict Iran, softening Trump-era sanctions. But why? Sen. Ted Cruz seems to know why — and he's blowing the whistle on what he's calling a massive scandal.
DC Closes Rental Assistance Program in Days. A couple of years ago, the District of Columbia passed a law modifying the Homeless Services Reform Act of 2005 to create the DC Emergency Rental Assistance Program. Given all of the other stupid ways that the government finds to spend your money, the ERAP actually wasn't a bad idea. After all, the nature of the nation's capital is such that it is currently the 18th most expensive place to live in the United States, though it can't keep up with places like Manhattan and most of California. Rental rates in the District are ridiculous and it's believed that an average of one in seven residents are behind on their rent at any given time. But the program's popularity is also the primary driver of its biggest problem. ERAP is perpetually underfunded by a massive amount and every time they announce a new open enrollment period, they are forced to shut it down again in a matter of days. The latest enrollment period was announced on October 1st, but they had to shut it down again in just ten days.
Senate Staffer Robbed at Gunpoint in Gun-Controlled Washington, DC. A staffer for Sen. Katie Britt (R-AL) was robbed at gunpoint in gun-controlled Washington, DC, on Thursday shortly before 8:30 p.m. The staffer "was walking down the sidewalk" when a man approached, put a gun in her face, and said, "'Give me your purse and keys,'" WUSA 9 reported. The staffer handed over her keys and other belongings and the robber got in her car and drove off.
D.C. Carjackings Spike 111% After Lack of Prosecutions. Police appear to not know why carjackings in Washington, DC, dramatically increased 111 percent in the first ten months of 2023 compared to the same time period in 2022, even though authorities refused to prosecute 67 percent of those arrested last year. A total of 760 carjackings occurred in the first ten months of 2023 in the nation's capital, police statistics show. During the same time period in 2022, 360 carjackings occurred. The number of carjacking in 2023 is higher than in 2018, 2019, and 2020 combined.
The Editor says...
There is no reason to believe this is a "spike." A spike is a very brief upward deviation from a normal value, followed by a return to the previous normal. The increase in crime in Washington DC (and elsewhere) may never end, if diligent prosecutions and lengthy incarceration do not make a speedy comeback. In that case, what they're seeing now is the leading edge of a step increase, not a spike.
Washington DC crime is killing the city. By now everybody has heard of the high-profile crimes in Washington DC. Congressmen get beaten and robbed, carjackings are through the root, and even the soft-on-crime Mayor is complaining that her city is down 400 cops since the "Defund the Police" movement and George Floyd riots tore through the country. But as bad as the prominent crimes are, what is going to kill DC unless things are radically changed are the crimes that impact the day-to-day lives of DC residents. Congressmen getting carjacked, while disturbing, won't bring down a city. Losing stores upon which residents depend will turn the city into a third-world hellhole. [Video clip] Gangs of teens are now stripping stores bare because they can. Despite the theory propounded by the criminal justice reformers that somehow police are the cause of anti-social behavior being largely accepted and acted upon by Democrats across the country, somehow crime has skyrocketed.
Actions Have Consequences: Crime [is] Out of Control in US Cities. In 2020, far-left lawmakers and activists called for the defunding of America's police departments. Claims like "Defunding the Police Will Actually Make Us Safer" from the American Civil Liberties Union discouraged policing and encouraged crime. Now, America is reaping the consequences. Meanwhile, in the nation's capital, violent crime has increased 39% so far in 2023, compared with the year before, according to Washington, D.C.'s Metropolitan Police Department. The issue of violence in America's cities is now affecting lawmakers themselves. Rep. Henry Cuellar, D-Texas, was parking his car in the Navy Yard area of the city on Monday night when three gunmen approached him and stole his car. [Tweet with video clip] The congressman was not hurt in the carjacking, and police successfully retrieved his vehicle. But Cuellar isn't the first member of Congress to fall victim to crime in the District of Columbia this year.
And now, everything in the store is under lock and key, except sunscreen and Father's Day cards.
Bare shelves in CVS store in DC after being routinely ransacked by mob of up to FIFTY unruly teenagers. The desolate results of America's shoplifting epidemic have been laid bare at a CVS in DC where entire shelves have been cleared by gangs of children who attack every day. A sole security guard at the store in Columbia Heights is no match for up to 50 teens who routinely strip the store both before and after school, Fox 5 reported. The pharmacist chain is in the process of closing 900 stores across the US in the face of a crime wave that the National Retail Federation says is costing the industry $112 billion a year.
'Isn't D.C. Run By A Bunch Of Democrats?': Doocy Confronts KJP For Blaming Crime Spike On Republicans. Fox News White House correspondent Peter Doocy confronted White House press secretary Karine Jean-Pierre for apparently blaming the crime spike in major U.S. cities on Republicans. Doocy's question referenced three armed assailants reportedly carjacking Democratic Texas Rep. Henry Cuellar in the Navy Yard neighborhood of Washington D.C. on Monday night. Jean-Pierre credited pieces of legislation President Joe Biden passed that reportedly allocated funding to add more law enforcement officers and accused Republicans of not helping by voting against the American Rescue Plan and Inflation Reduction Act. "Well my first follow up would be how are you gonna blame Republicans for this? Isn't D.C. run by a bunch of Democrats?" Doocy asked.
Texas congressman Henry Cuellar carjacked at gunpoint in Washington, DC. In a Tuesday morning statement, the Metropolitan Police Department said that the U.S. Capitol Police had taken over the investigation. "The Metropolitan Police Department responded to a report of an armed carjacking Monday evening at approximately 9:32 p.m. at the intersection of New Jersey and K Street, Southeast. The victim was identified as a member of Congress and the United States Capitol Police took over the investigation. MPD is assisting Capitol Police's Criminal Investigative Division," the statement read. House Democratic Caucus Chair Pete Aguilar, D-Calif., was spotted at the location of the crime with Cuellar as Capitol police were processing the scene and taking a statement from Cuellar.
Activist DC District Judge Tanya Chutkan Refuses to Step Down from Trump Case in Washington DC. This was not unexpected. For Chutkan to recuse herself she would have to admit "bias." Judge Chutkan denies she carries bias, ergo she refuses to recuse herself from the Trump prosecution. Please keep in mind all judges in the DC District expected this. That's why they sat in the back of the courtroom during the Trump indictment proceedings. While she worked for Boies Schiller, her firm represented Glenn Simpson and Fusion GPS against Congress. Additionally, Boies Schiller was representing Hunter Biden in his legal defense. Chutkan is enmeshed in the original Russiagate storyline and the later developing Hunter Biden storyline, in addition to her activist work against the J6 defendants.
National Cathedral replaces windows honoring Confederacy with stained-glass homage to racial justice. The landmark Washington National Cathedral unveiled new stained-glass windows Saturday with a theme of racial justice, filling the space that had once held four windows honoring Confederate Gens. Robert E. Lee and Stonewall Jackson. The new windows depict a march for justice by African Americans, descendants of the very people who would have remained in slavery after the Civil War if the side for which the officers fought had prevailed. The cathedral had removed the old windows after Confederate symbols featured prominently in recent racist violence.
The Editor says...
Tell me more about the "recent racist violence." I must have missed it. Unless they're talking about all this racist violence.
Teen Crime Wave Shakes D.C., Fueled by Soft-on-crime Politicians. Washington, D.C., now finds itself in the middle of a teenage crime wave, with adolescents engaging in serious crimes such as murder, robbery, and carjackings — all while public officials swat away public concerns. As the Washington Free Beacon notes, more than 63 percent of car robbery arrests this year have involved underage perps. In one case, a D.C. resident who was only 14 years old was charged with felony murder in July. In another case, a 15-year-old shot Washington Commanders running back Brian Robinson, Jr. and murdered another teenager. But because D.C. law establishes that minors cannot be held in jail beyond their 21st birthday, the killer was sentenced to only six years in prison.
Washington DC is now so crime-ravaged locals are driving tiny distances instead of walking. Soaring crime in the nation's capital is leaving residents rattled, with locals driving small distances to avoid walking and others now too fearful to step outside even during the day. Homicides and robberies are up 29 and 67 percent from the same time period last year, with murders approaching levels not seen in two decades - while other big cities such as New York, Chicago, Philadelphia and Baltimore are seeing declines. Neighboring Baltimore could end the year with under 300 killings for the first time since the riots over Freddie Gray's death in police custody in 2015.
Democrat Disconnect in D.C.. It should come as no surprise to anyone that a recent poll found that a majority of residents of the District of Columbia would convict Donald Trump over his challenge of the 2020 election results. Sen. Mike Lee (R-Utah) once told me during an interview that the people in D.C., particularly those inside the Beltway, have absolutely no clue about what the rest of America is thinking, feeling, or experiencing. Granted, not everyone or perhaps anyone who responded to the survey is a member of the Marble Mafia, but the response reflects the attitudes of the coastal elites and those who faithfully adhere to the accepted narratives as opposed to, say, anyone else. The poll, conducted by Emerson College Polling, showed that 64% of Washington residents stated that if it were up to them, they would find Trump guilty of trying to undermine the election results. Twenty-eight percent were unsure, while 8% said that they would find Trump innocent.
Washington, D.C., Imposes Teen Curfew. It Could Have Gone Better. Teen curfews have become all the rage in U.S. cities this year. The explanation is simple: politicians need to be seen to be "doing something about the problem" of crime and mayhem involving kids under the age of 16, and even though they don't make a spit's worth of difference, imposing a useless curfew is better than nothing. Washington, D.C., decided to start enforcing its curfew, on the books since 1995, on September 1. The police set up youth curfew enforcement areas and assigned officers to patrol them. Unfortunately, the very first night the curfew was being enforced, four people were killed in shootings in or near the curfew enforcement areas. And no teens were taken into custody to be turned over to the Department of Youth Rehabilitation Services.
Supermarket Chain To Remove Tide, Colgate, Advil Amid Increasing Crime Rates. A supermarket chain has decided to remove popular household brands from a store in Washington, D.C., citing rising crime rates. The Ward 8 location of the grocery retailer Giant Food will no longer be carrying brands such as Tide detergent, Colgate toothpaste or even Advil ibuprofen, over a continued rise in theft and crime rates, the Washington Post reported. The company has previously weighed shutting down operations after it lost 20% of its revenue. "We want to continue to be able to serve the community, but we can't do so at the level of significant loss or risk to our associates that we have today," Ira Kress, the president of Giant Foods explained.
House GOP trio introduces bill repealing DC Home Rule Act. Three Republican congressmen introduced a bill Tuesday to repeal the D.C. Home Rule Act, an effort that would remove the Washington, D.C., mayor and council, granting all governing authority in the District to Congress. The bill, which is not likely to pass, was introduced by Rep. Andy Ogles (R-Tenn.) and cosponsored by Reps. Matt Rosendale (R-Mont.) and Byron Donalds (R-Fla.). Ogles said the bill is an attempt to exert authority over the District as Republicans focus on crime policy. "In the first 5 days of August, DC saw 13 homicides. The Nation's capital has been overrun with violent crime, drugs, theft, homelessness, and riots," Ogles said in a statement to the Washington Examiner.
Urban progressives blast the unsafe cities that they created. The capital of the most powerful and prosperous country to ever grace Earth is an unpleasant — even unlivable — place to call home. Over the past decade, Washington, DC, has transformed from a beautiful, bustling and vibrant metropolis into a city that often feels like a ripoff of Batman's Gotham. Between 2013 and 2019, DC recorded between 104 and 166 homicides per year. In the three full years since, it's recorded 198, 223 and 203 murders. This year, it's on pace to bear witness to 256. All this has been accompanied by skyrocketing crime rates across the board. The capital has already far eclipsed the staggering number of carjackings that took place there last year. Worse yet, only 80 arrests have been made in connection with 2023's 606 carjackings so far.
And whose fault is that?
D.C. Council member fears for the future of Ward 8's only grocery store. Inside, the Giant on Alabama Avenue in Ward 8 was abuzz with shoppers loading up on produce, diapers and snacks for the weekend. But outside, the mood was a bit more anxious, as shoppers wandered over to Trayon White Sr.'s pop-up resource fair to hear the Ward 8 D.C. Council member deliver what sounded like a dire plea to save the store. "This is a message to our community that we stand in solidarity about keeping this grocery option open," White said to a throng of news cameras. He had just had a meeting with Giant's regional leadership, and had come away feeling a need to sound the alarm. The Giant on Alabama Avenue is the only major grocery store in the entire ward, serving more than 85,000 people, and White had the sense its future could be at risk. The management reported an uptick in shoplifting and crime at the Ward 8 location. The managers had, according to White, spent hundreds of thousands on security upgrades and yet, White said, were losing hundreds of thousands of dollars per month because of theft. They didn't say they were planning on closing the store. But still, White was worried, and now so were some of the residents who relied on it.
Councilman fears DC ward's last grocery store may close due to shoplifting. We've done posts on employees who've been fired for trying to stop shoplifters from walking out of the store with as much loot as they can carry. Companies seem to have decided to just let shoplifters have their way. Then there was that Target store where everything was locked behind plexiglass, and you had to have an employee unlock every shelf for you. Washington, D.C. Councilman Trayon White fears that shoplifting might close the last grocery store in his ward. If the name sounds familiar, earlier this week White begged for the National Guard to be sent in to assist with rising crime in D.C. A New York Times opinion page editor lost his job after running an op-ed by Sen. Tom Cotton suggesting the military be brought in to quell rioting in 2020. [Tweet]
A Modest Proposal to Defeat the Political Class. [Scroll down] Why not move large parts of the government out of Washington, D.C.? We should demand from our federal legislators that entire departments be disbanded, such as the Department of Education, which interferes with how states decide to educate your children. We outgrew Washington, D.C., years ago — 250 years of the Potomac two-step has mainly delivered a better-paid political class that considers itself superior to the rest of us. Mockingjay anyone? Technology has eliminated the need for centralized government. Although many nominally work in D.C., many are still at home. That is all the proof you need. [...] The numbers are overwhelming: 364,000 federal employees "work" in the District of Columbia. Hundreds of thousands more lawyers, lobbyists, contractors, and others there aim to figure out how to game the system in a client's favor; frequently successfully!
Can Trump Get an "Impartial Jury" in DC? What the Law Requires. The Sixth Amendment to the United States Constitution guarantees the accused the right to "an impartial jury." But it also states that the trial should take place in "the state and district wherein the crime shall have been committed." What should happen, therefore, when it is virtually impossible for the defendant to get an impartial jury in that state or district? In federal cases, the law provides for a change of venue under appropriate circumstances. The prosecution of Donald Trump for the events around January 6, 2021 would seem to call for a change of venue. The District of Columbia is the most extreme Democratic district in the country. Approximately 95% of the potential jurors register and vote Democrat. Whereas approximately 5% voted for Trump. Furthermore, the anger against Trump is understandable in light of the fact that the events of January 6th directly involved many citizens of the district. Moreover, the judge randomly selected to preside over this case has a long history of bias against Trump and his supporters, and her law firm has a long history of conflicts and corruption.
Well this is embarrassing — Mexico warns citizens about DC crime. The Mexican consulate is warning its citizens visiting Washington DC that crime has gotten so bad that they need to exercise special care. [...] You might think that this is just Mexico getting a bit of its own back as the US has in recent years warned its citizens about crime in various parts of Mexico, but actually that is, at most, one of the motivations. It turns out that Washington DC's murder rate is comparable to Mexico's, which is among the highest in the world.
Violent robberies in Washington, D.C. are soaring — up 60% from last year! Many large U.S. cities have become unlivable hellholes over the past few years — especially (by far) those that are controlled and run by Democrats. And Washington, D.C. — which isn't a freaking gem of a city even on a good day, as it is filled with politicians and vagrants — is very much no exception: [Tweet] One of the consequences of this kind of crime wave is that thieves get more and more confident. Where before they might have confined their crimes to dark alleyways and under bridges, they're now just assaulting people in broad daylight and in crowded public spaces. Next to the crime itself, the most frustrating aspect of all of this is how committed many people seem to denying it.
The Daily Chart: Empty Offices, Vacant Minds. I've noticed on my recent trips to Washington that downtown DC is nearly as dead as downtown San Francisco, but with less reason: there are fewer homeless, and as everyone knows the DC economy is recession-proof. The main reason for DC's dead downtown is that most federal workers who "worked from home" during COVID still haven't come back to work even though the "official" COVID emergency has long since ended.
Liberals' 'Solutions' for Illegal Immigration [and] Shoplifting Only Make Matters Worse. Equally oblivious to human nature is the plan in Washington, D.C., to solve reckless driving by sending text messages to the owners of a "random sample of 100,000 cars that have received a large number of citations" for speeding and running red lights. To be clear: The D.C. government knows who the most recidivist, dangerous drivers are, but instead of taking them off the roads through prosecution, its answer is to "make people think about their driving habits." Allowing thieves to steal with impunity doesn't lower theft, and letting known dangerous drivers off with a warning doesn't reduce accidents. Likewise, inventing more and more parole-based bogus immigration programs won't discourage illegal immigration. Only law enforcement will do that.
DC Council Chairman: 'You Can Get Away With Murder In This City'. The Chairman for the Council of the District of Columbia slammed police investigators Thursday, claiming individuals can "get away with murder" in the nation's capital, as officials move to vote on a new emergency crime bill. Phil Mendelson expressed frustration at emergency legislation proposed by Councilmember Brooke Pinto aimed at addressing rising incidents of crime and violence in Washington D.C. The legislation, comprised of three bill, is seeking to "address pressing gaps in [D.C.'s] legal system and public safety apparatus by promoting accountability for offenders, supporting victims, ensuring police have the tools they need to keep communities sate, and improving accountability and transparency at [the] 911 call center," Pinto shared in a release
DC Should Be Renamed for Benedict Arnold. If the denizens of D.C. had even the slightest inclination toward honesty, they would rename their little swampland after Benedict Arnold, a man whose capacity for betrayal they all secretly emulate. The filthy cesspool of narcissists and thieves rules over most of North America and a good chunk of the globe, but it is despised by pretty much anyone on the planet not making a buck from the crony Capitol-ism that fuels the whole rotten system. Whatever courses through the Leviathan's veins, it stinks to high heaven. Of course, now that cocaine has been legalized in the West Wing, who knows what kinds of other intoxicants the Leviathan is hopped up on these days?
Mike Lawler Introduces Bill To Ban Ranked-Choice Voting In DC. Republican Rep. Mike Lawler of New York has introduced a bill to ban the practice of "ranked-choice voting" in Washington, D.C., which left-wing activists have sought to propose as a ballot initiative in 2024. A left-wing group, Make All Votes Count D.C., filed a ballot proposal to impose a system of ranked-choice voting in the district, whereby voters would rank all candidates on the ballot for an office according to their preferences, instead of voting for only one candidate under the current system. Lawler's bill, known as the "District of Columbia One Vote One Choice Act," would bar the district from this practice and empower the Attorney General to sue D.C. for compliance, according to a copy of the bill that was obtained by the Daily Caller News Foundation.
11-Year-Old Boy Charged in String of Armed Robberies in DC. An 11-year-old boy has been charged in connection with a string of armed robberies in Washington, DC and the media is portraying him as a victim. [...] The boy was "charged with robbery while armed, assault with a dangerous weapon and robbery (fear)," NBC Washington reports.
Biden vetoes house resolution rolling back D.C. "crime reforms". Back at the beginning of March, Joe Biden signaled he was willing to sign the Senate version of the roll-back of the absolutely insane D.C. crime "reform" bill. [Tweet] There were gasps from the usual Progressive and pro-statehood suspects, but, as even Democrats had crossed the aisle to vote with Republicans to put the kibosh on the crime bill, it sounded like Biden was acceding to reason. [...] What hadn't been included in that March bill was the D.C. Council's new, George-Floyd-riots-inspired "police accountability" law, and the U.S. House took aim at that next.
Virginia AG Lashes Out at DC Leaders For Ignoring the City's Crime Problem. Virginia Attorney General Jason Miyares calls out D.C. leaders for ignoring the city's sweeping crime problem that has plagued the nation's capital. In a letter addressed to top D.C. officials and Democrat Mayor Muriel Bowser, Miyares accused them of allowing for a "crime explosion" in the District, adding that D.C.'s crime problem has now "become Virginia's crime problem." "Washington, D.C., is dealing with a crime explosion. Actions speak louder than words — and the only actionable items taken by Washington D.C. leadership have been ways to lessen criminal penalties, further fostering an environment for criminal activity," his letter reads. "There is no deterrent for illegal behavior in Washington, D.C., as these repeat offenders know they will either not be charged or let back on the streets in no time." Miyares backed up his claims, citing data that proves murders are up by over 30 percent, as well as the increase in carjackings. In addition, he explained that armed robberies are also up, and sexual assaults are up 84 percent.
US attorney declined to prosecute 67% of arrests in DC as nation's capital suffers crime spike. The U.S. Attorney for the District of Columbia declined to prosecute the vast majority of arrests made in the nation's capital last year, according to a new report. U.S. Attorney Matthew Graves, who was appointed by President Biden, declined to prosecute 67% of those arrested in the city in 2021. While critics argue Graves is leaving criminals on the street, he states that the majority of the declinations are for nonviolent crimes, like gun possession, drug possession and burglaries. "I can promise you, it's not MPD holding the bag on this. That's B.S.," D.C. Police Chief Robert Contee told The Washington Post. "Of course we are concerned. We believe every person we arrest should be off the streets." The shockingly low prosecution rate comes in stark contrast to those of other major U.S. cities. The U.S. attorney operating in Detroit declined to prosecute just 33% of arrests, while the attorney for Chicago declined 14% and the attorney for Philadelphia declined just 4%, according to the Post.
Senate Overwhelmingly Votes to Block DC's Criminal Code Bill That Reduces Penalties For Murders, Carjackings. The Senate on Wednesday overwhelmingly voted to block the DC council's criminal code bill that would reduce penalties for murders and carjackings. The Senate voted 81-14, with Georgia Democrat Raphael Warnock voting "present." [Tweet] Joe Biden will not veto this resolution.
Trials and Tribulations. Under the Constitution, the District of Columbia is a federal district over which, even though Congress has ceded some powers to local government, it retains a good deal of control. A far-Left majority city council passed a criminal "reform" act which, among other things, reduces sentences for some crimes and requires jury trial for even misdemeanors. The District is small. There are many needs for jurors — Federal and District grand juries, certain civil cases and District and federal felony trials. Many potential jurors are ineligible because of age, prior felony convictions, non-citizen status, and such. And yet that task would be made impossible if juries also had to be empaneled to hear the countless misdemeanor cases that occur here. And this doesn't even consider the already overwhelmed judges and court system. This move was designed to utterly break down the criminal justice system in the District of Columbia. The mayor opposed this and vetoed the proposed new criminal code. The City Council overruled her veto. Congress (House and Senate) voted it down as well when it came before it for ratification into law. A significant number of Democratic congressmen joined Republicans to vote this down, but 81 percent of them thought it a grand idea to turn the Nation's Capital into another Portland, Seattle, or Los Angeles.
DC Leaders Fire Back at Congress, Biden Over Crime Bill. Congress and the president are expected to nullify a Washington, D.C., law for the first time in more than 30 years, and District leaders are expressing frustration over what they say is a major step backwards for statehood. President Joe Biden said Thursday he won't veto a measure that would block D.C. from enacting a controversial criminal code reform bill if it lands on his desk. "I support D.C. Statehood and home-rule — but I don't support some of the changes D.C. Council put forward over the Mayor's objections — such as lowering penalties for carjackings," Biden said on Twitter. "If the Senate votes to overturn what D.C. Council did — I'll sign it." "This is about Republicans being able to nationalize this for politics and Democrats caving into this. I mean, this is an absolute travesty for statehood," D.C. Councilmember Charles Allen said Friday on WAMU's The Politics Hour with Kojo Nnamdi and Tom Sherwood.
Democrat House Members Curse and Rage at Joe Biden After His D.C. Betrayal. As RedState previously reported, Biden told Democrat lawmakers on Thursday that he would not veto a bi-partisan resolution that overrides a new Washington, D.C., crime bill. The updates to the criminal code stirred controversy because they would lower penalties for violent crimes like carjackings and armed robbery. It was so bad that even far-left Washington Mayor Muriel Bowser vetoed it, before the even more radical city council overrode her. Given the out-of-control crime problem that exists in D.C., you'd think this would be an issue where federal Democrats come together to do what's obviously best. Oh, who am I kidding? No one would expect that from the party that wants to defund the police. Instead, 173 House Democrats voted against the common sense resolution to override the criminal code changes, and they are very angry that they were betrayed.
DC passes bill into law allowing illegal immigrants, other noncitizens to vote. The Washington, D.C. city council made it official on Monday, illegal immigrants and other non-citizens can now vote in local elections. The Democrat-run district that serves as the nation's capital went so far as to allow foreign diplomats to cast a vote. That's according to various reports that the city council passed the Local Resident Voting Rights Amendment Act after a 30-day congressional review period ended — the GOP-led House pushed to block the D.C. law from taking effect but the Democrat-run Senate let the clock expire without taking action. The law requires a person to be 18 and to have lived in D.C. for 30 days to be eligible to vote, providing they do not claim voting residence in any U.S. state or U.S. territory.
House Republicans move to forbid illegal aliens voting in DC. The House of Representatives voted to overturn a D.C. law that would allow illegal aliens to vote in local elections. In October 2022, the D.C. Council passed the "Local Resident Voting Rights Amendment Act," which gave legal non-citizens and illegal aliens the right to vote in the nation's capital. The GOP-led House voted 260-173 to overturn the new law. Forty-two Democrats joined the Republicans in opposing it. [Video clip] [...] According to NBC News, approximately 50,000 residents in D.C. are non-citizens.
Bowser to Biden: Order your employees back to the offices, or watch DC die. A Democrat mayor of DC calling out a Democrat president? Awww-kward, as Politico notes, and also apparently an act of desperation. [...] At stake: the economic survival of Washington DC. The city has remained almost a ghost town since the beginning of the COVID-19 pandemic, thanks to the federal shutdowns that have actually never ended. Republicans want to force Biden to order federal workers back to their offices — and so does [Muriel] Bowser.
Does DC want to be the carjacking capital of the USA? Washington, D.C.'s city council has just provided incontrovertible proof of the willful incompetence of the gun control movement. The same people who want to outlaw the possession of firearms by law-abiding people passed legislation to reduce penalties for carjacking, home invasion, and similar violent crimes. Use of a gun to commit a violent felony in the nation's capital can now be punished by no more than four years in prison. This makes it clear that the D.C. city council has no real desire to keep firearms away from violent criminals who really shouldn't have them, and the legislation is so dysfunctional that Mayor Muriel Bowser, who is certainly no conservative, intends to veto it. It also makes Washington, D.C. the ideal place for carjackers, robbers, home invaders, and gun felons to ply their trades because, in contrast to almost every other jurisdiction in the United States, they won't get much prison time. If you want to stick a gun in somebody's face to demand money, then you should do it in D.C., where you can't get more than four years (unless U.S. attorneys step in, as discussed below). If you want to force somebody out of a car at gunpoint, then D.C. is the place to do it. If you do it in Florida, you can get up to life in prison.
House, Senate Republicans Seek to Overturn D.C. Law Allowing Illegal Aliens to Vote. House and Senate Republicans are seeking to overturn a new law, approved by Democrats on the Washington, DC, City Council, that extends municipal voting rights to illegal aliens. In October 2022, the D.C. City Council voted 12-1 to advance a bill that will allow foreign nationals, regardless of if they have visas or are illegally in the United States, to vote in local elections such as school board races and mayoral elections. About 50,000 foreign nationals and illegal aliens could be eligible to vote in local elections across D.C. if the measure is not thrown out by Congress before taking effect.
HalfSmoke Restaurant in DC Erupts into a Warzone, Chairs, Fists and Pride all Fly out the Door. This place in DC is actually a very nice and well kept establishment according to the reviews. But is known for having the worst of the worst come in and destroy the place after a night out on the town. [Video clip]
Guaranteed to lose money:
Washington DC is leading the pack with fare-free bus rides next summer. Washington DC will permanently offer free bus rides on all routes from next summer and other big cities like Boston and Denver may follow suit in what would be America's biggest public transport shakeup in years. Under a plan agreed unanimously by Washington DC's council last week, the city will expand its transport services and waive the $2 fares for riders boarding Metrobuses within city limits [beginning] around July 1. During the Covid-19 pandemic, cities from Los Angeles to Missouri and New York stopped collecting bus fares to cut human contact and ensure residents could reach jobs and services at hospitals, grocery stores and offices.
Police, Retailers Work to Crack Down on Increasingly Brazen Shoplifting Ahead of Holidays. Holiday shoppers might notice some changes this year. Along with heavier foot traffic, there will be a heavier police presence, and some of that is due to a spike in shoplifting cases. "We have extra officers that we assigned to the malls and shopping centers," said 2nd Lt. William Arnest with the Fairfax County Police Department, who supervises a unit of officers who protect area shopping malls. "There was a decrease during the pandemic with people staying home, but shoplifting is now increasing." The News4 I-Team analyzed shoplifting data and found Fairfax County had the most cases in the area last year with more than 4,000 incidents. That's among the 11,000 cases around the D.C. region in 2021.
Washington D.C. to Legalize Public Urination. When your whole city's a toilet, why not embrace it? ["]The D.C. Council is expected to take the first of two votes Tuesday on a massive rewrite of its criminal code. If passed, the bill would eliminate most mandatory minimum sentences, allow for jury trials in almost all misdemeanor cases and reduce the maximum penalties for offenses such as burglaries, carjackings and robberies.["] Assume that there'll be a lot more burglaries, carjackings and robberies. Not to mention public urination.
DC tent cities stain the nation's capital. The marble monuments of the nation's capital have become neighbors to abject squalor — ever-expanding tent cities that are the most disgraceful examples of a trend bedeviling Democrat-led cities around the US. In the past two years, homeless encampments have exploded in Washington D.C., as both the city and federal governments lifted enforcement measures during the COVID-19 pandemic — and made it a no-brainer for itinerants to lay down roots by providing for their every need. A tour by The Post of the district's major tourist areas this week found at least 35 vagrants in residence at a National Park Service site two blocks from the White House; more than 20 in the green spaces surrounding the State Department complex; and five across the street from the infamous Watergate Hotel. And these sites accounted for less than 5 percent of the estimated 120 tent cities in Washington D.C.
Want to save Metro? Dare to re-criminalize fare beating. The Washington, D.C., Metro system has a problem, and its new general manager is on it. To much praise, including from the Washington Post, Randy Clarke rolled out the Washington Metropolitan Area Transit Authority's plan to deal with mass-scale turnstile-jumping. You see, in Maryland and Virginia, fare evasion remains a criminal offense. But Washington, D.C., decriminalized it in 2018. In practice, this means that turnstile jumping is accepted and permitted in most of the transit system. On buses, it might actually be more uncommon for people to pay fares, at least in many Washington neighborhoods. Either way, if you refuse to pay, bus drivers have been instructed to let it slide after a number of them were beaten after asking riders to pay their fare. This is not a victimless crime — er, civil offense. As a consequence of fare evasion, Metro just lost $40 million in the fiscal year that just concluded Sept. 30.
Fare evasion in D.C. is rising. The financial and service challenges Metro is facing amid a shift to telework and a nearly year-long train shortage are pushing the agency to seek assistance from regional leaders. At the same time, a rise in fare evasion could stand between Metro and that help, a problem that has proliferated during the pandemic as the cash-strapped system looks for paying customers to bridge a yawning budget gap. Metro General Manager Randy Clarke has said he will release a plan in the coming days to address the rise in nonpaying riders. Fare evasion, he said, ultimately hurts lower-income people most. When people don't pay, he said, it robs the transit system of revenue, which could spiral into service cuts.
Washington, DC, Democrats Approve Plan Allowing Illegal Aliens to Vote. Democrats on the Washington, DC, City Council have approved a plan that would allow foreign nationals, including illegal aliens, to vote in local elections. On Tuesday, the D.C. City Council voted 12-1 to advance a bill that will allow foreign nationals, regardless of if they have visas or are illegally in the United States, to vote in local elections such as school board races and mayoral elections.
DC Bar Does Democrats' Dirty Work By Tarring Opponents Right Before Midterms. In an unprecedented move, the D.C. Bar opened an investigation into a former top Justice Department lawyer for advice he gave former President Donald Trump, with documents indicating a Democrat senator prompted the probe. The timing of the procedures, and the complicity between elected officials and the bar, suggest a concerted attempt to create an October surprise. Even more troubling than this election interference, however, is how dangerous the threat of punishing executive-branch attorneys for providing a legal opinion is to the country. The Democrats' ploy also risks irreparably cementing America's partisan divide in the governance of our great country.
Proposed D.C. Bill Would Automatically Send Mail-In Ballots To Residents That Are Unregistered To Vote. A newly proposed bill in Washington, D.C. would allow the city to automatically send mail-in ballots to all residents deemed eligible to vote, even if they aren't registered. According to the digital magazine Bolts, "the city would take information it collects when residents interact with the Department of Motor Vehicles [(DMV)] and other agencies to maintain a constantly-updating list of people who are 'preapproved' to vote," with the only task left to the individuals listed being "to vote come election time." Under the proposed law, "as long as someone has provided certain documents, the city would verify and record them as eligible: This would pre-qualify them as voters, even when they're not formally on voter rolls," the Bolts report reads. "D.C. would then send people on this preapproved list a mail-in ballot for every election during the following two years. They would never need to proactively register ... D.C. would also inform them that they can return a ballot or head to the polls to activate their registration."
Violent youth don't just contribute, they ARE the crime wave.
Carjackings, shootings, murder: Violent youth add to America's crime wave. Some of the most violent crimes in America are being carried out by its youngest members of society and those who deal with youth offenders say the trend won't reverse anytime soon. The startling surge of lawlessness began during the pandemic and, in cities large and small that bear the brunt of the crime wave, leaders fret that there are no easy solutions. In Washington last month, Commanders' running back Brain Robinson Jr. was shot in an attempted carjacking perpetrated by an armed teenager.
DC Mayor Says No Virtual Learning, Giving Unvaccinated Black Teens Zero Alternative Options. The District of Columbia does not appear to have a contingency plan for unvaccinated students, who are banned from attending schools in person this fall after the first 20 days, according to comments made by Washington, D.C., Mayor Muriel Bowser Thursday. During a press conference, Bowser, a Democrat, admitted there are no alternative options, including virtual learning, for students who cannot attend school due to the District's vaccine mandate, meaning unvaccinated children will effectively be left without an education. Over 40% of blacks ages 12-17 are not vaccinated, according to city data.
This Woman Is the Worst Mayor in America. What is Weaponized Governmental Failure? Simply put, it's the process by which urban socialist Democrats intentionally muck up the basic tasks of municipal governance and create such soul-crushing environments that middle-class taxpayers and voters decamp for the suburbs, thus leaving an electorate incapable of throwing off the political machine. My theory is that Weaponized Governmental Failure, or WGF for short, was arrived upon serendipitously. At some point in the 1990s, Democrats noticed that some of their worst mayors — like Washington, D.C.'s Marion Barry — were simply unbeatable despite dismal performances. And, at that point, it became recognizable to urban socialist Democrats that if you governed badly enough, if you refused to fill potholes or police the streets or solve traffic problems or provide functional public education, the middle-class voters who would consider voting Republican and therefore could put your political power at threat would just ... leave. And when they left, what remained would be a thin crust of rich people relatively easy to govern because they provide their own public services in the form of private school attendance for their children, private security for their neighborhoods, and so forth.
Pentagon Denies DC Mayor Muriel Bowser's second plea for the National Guard to deal with huge influx of migrants. The Pentagon has denied a second request by Washington DC's mayor to help receive migrants arriving from Republican-led states Texas and Arizona. Mayor Muriel Bowser in July called for the deployment of the District of Columbia National Guard to help with migrants describing it as a 'humanitarian crisis'. Bowser asked for 90-day deployment and for a review at the end of that period, but the request was denied by the U.S. military.
One-Time $1,000 Stimulus Payment Announced for Washington Families. Some low-income families in Washington, D.C., are set to receive a payment of $1,000 as they prepare to return to school, according to Mayor Muriel Bowser on Thursday [8/18/2022]. "We know that back-to-school time can be an expensive time of year for families — new uniforms, haircuts, supplies. There are a lot of expenses all at once," Bowser said. "So we are disbursing these funds now to give families an extra cash bump during a busy time of year so that our students and families can have a strong start to an important school year." Families enrolled in the Temporary Assistance for Needy Families (TANF) are slated to receive the one-time payments, which were provided via the Congress-passed American Rescue Plan in 2021, over the next several weeks. The mayor's office said that 15,000 families are enrolled in the program.
Pentagon Chief Rejects DC Mayor Bowser's Request For National Guard Troops to Help with Influx of Illegal Aliens Being Bused in From Texas. The Pentagon on Friday rejected DC Mayor Muriel Bowser's request for National Guard troops to help with the influx of illegal aliens being bused in from Texas. Defense Secretary Lloyd Austin rejected Bowser's request, saying that it would hurt troop readiness, Reuters reported. [Tweet] Bowser last Thursday requested the activation of the National Guard to help deal with the influx of illegal aliens being bused into Washington, DC. More than 4,000 illegal aliens have been bused into DC since mid-April.
As long as the problem was in Texas, she didn't care. But now...
DC Mayor Muriel Bowser requests National Guard help after busloads of migrants cause 'crisis'. Washington DC Mayor Muriel Bowser has requested the National Guard step in to help handle the arrival of thousands of migrants from the US-Mexico border, saying the nation's capital has reached a "tipping point." In a July 19 request for assistance to Defense Secretary Lloyd Austin, Bowser reported that "over 4,000 individuals arriving on nearly 200 buses" have come to DC since April, when Texas Gov. Greg Abbott and Arizona Gov. Doug Ducey pledged to put migrants on charter buses to protest the Biden administration's immigration policies. "Our collective response and service efforts have now become overwhelmed," Bowser wrote.
Diversity-Loving Washington DC Mayor Calls For Drastic Measure To Deal With Illegal Immigrants. Governors in states along our southern border have been vocal in their concerns regarding illegal immigration for years. Their school and health care systems can't handle the additional workload, they explained. The financial burden placed on their taxpayers was excessive and unfair, they shouted. And the fact that such migrants were entering their states unvetted posed a serious threat to the health and security of their communities, they complained. But government officials elsewhere in the country, particularly in our federal government and in blue cities such as New York and Washington D.C., dismissed the pleas from governors such as Greg Abbott in Texas and Doug Ducey in Arizona. Both Ducey and Abbott are, after all, Republicans; and Republicans just don't like the brown people that come across their border with Mexico. They're just whining bigots, that's all. Then this past April, both Abbott and Ducey had had enough. [...] Just as the winter was turning into spring in the northeast, Arizona and Texas began busing these migrants northward, to cities such as New York and D.C.
Legislative Pardons Should Correct Unfair DC Trials. Only 5% of Washington, D.C. voters cast their ballots for Donald Trump in 2020, reflecting how thoroughly anti-Trump the jury pool is there. It appears impossible for anyone perceived to be a Trump supporter to receive a fair jury trial in D.C. There is a 100% conviction rate by D.C. jurors of anyone associated with Trump, while there has been a 100% acquittal rate for prominent Democrats. The jury selection process in the trial of Steve Bannon included startling revelations of how much animosity people in government-funded D.C. have for Trump and his supporters. In his second term as president Donald Trump would finally dismantle the Deep State, and details are already circulating of his credible plan to replace tens of thousands of federal workers to make this happen. Some jurors may fear a loss of their government job if Trump returns to power, or sooner retaliation by liberals who might post home addresses of jurors who dared to vote in favor of Trump or his supporters.
House Dems Will Grant National Guard Authority to D.C. Mayor Who Gave Jan. 6 'Stand Down' Order. The U.S. Congress continues to hold hearings on the Capitol riots that flared up on January 6, 2021. But it continues to turn a blind eye to the extreme negligence of Democratic officials, whose poor security decisions laid the groundwork for the Capitol building siege. On Thursday, House Democrats adopted an amendment to the National Defense Authorization Act that would give the Washington D.C. mayor the authority to call up the D.C. National Guard. "The House adopted an amendment to the annual defense spending bill on Wednesday that would give the mayor of Washington, D.C. authority over the capital city's national guard," the Hill reported.
House Republicans warn D.C. spiking crime rate may warrant congressional intervention. House Republicans signaled on Thursday [6/30/2022] that the exploding crime rate in the District of Columbia might warrant congressional intervention if Mayor Muriel Bowser does not get serious about combating violence. GOP lawmakers on the House Judiciary and Oversight committees say that Ms. Bowser needs to be held accountable for crime spiking by 11% over the past year. "All Americans should feel safe in their capital city, but radical left-wing policies have enabled rampant crime in the District of Columbia," said Rep. James Comer of Kentucky, the top Republican on the Oversight Committee. "Mayor Bowser must be held accountable for not taking the actions needed to restore order in our nation's capital and ensure the safety of all citizens who live in or visit D.C."
Five major cities are on track to surpass their 2021 homicide totals. Washington, Baltimore, Atlanta, Los Angeles and Milwaukee are on track to surpass their already-soaring homicide rates from last year. Last year, the FBI warned that homicides in the US rose nearly 30 percent from 2020 and overall violent crime rose for the first time in four years. The stunning trend in homicides has continued this year. In Milwaukee, Wisconsin, the homicide rate leaped 24.7 percent from the year-to-date compared to the same period last year.
Mass Shooting At DC Juneteenth Event - Boy Is Killed And Three Others are Shot. Four people were shot according to police. A 15-year-old was killed. Among the three wounded is a police officer. Police were breaking up an illegal pop-up Juneteenth celebration called Moechella. [Video clips] Yes, plenty of women were seen twerking at the time of the shooting! Police said the chaos erupted shortly after a fight broke out between Moechella attendees. After the fight was broken up, a second incident occurred, causing festival attendees to scatter. Police say the exact nature of the second incident remains unclear at this time. Cops shut the festival down after determining it wasn't safe.
Videos Show The Moments Leading Up To Mass Shooting At DC Juneteenth Event Including Shots Fired And Stampede. In yet another shooting incident that has been reported from the United States, multiple people were on Sunday shot in Washington DC, reportedly near the site of the Juneteenth music concert. Police said a minor is feared dead, while three others sustained injuries. A police officer was also among those who were injured during the shooting incident. The hunt for the suspect is on.
Juneteenth Event In DC Turns Into A Mass Shooting. D.C. Police Chief Robert Contee says that four people, including a 15-year-old male, two adult civilians and a police officer, were shot at the intersection of 14th and U Streets in Northwest. The teenager has died. The shooting was first reported to WTOP after 8 p.m. in the area near a "Moechella" event — a downtown Juneteenth celebration not approved by D.C. officials. A fight broke out, causing people to disperse shortly before officers shut the event down.
Washington DC Mayor Bowser adds 51st star to American flags displayed on Pennsylvania Ave ahead of Flag Day. Washington, D.C. Mayor Muriel Bowser on Monday ordered 51-star American flags to be displayed along Pennsylvania Avenue ahead of Flag Day, June 14. The mayor said she directed her team to hang the 51-star flags "as a reminder to Congress and the nation that the 700,000 tax-paying American citizens living in Washington, D.C. demand to be recognized.
Washington DC Wants Heavy Truck Owners to Pay Big $500 Annual Fee. It's no secret that the average new car is awfully heavy. That's because the average new car is usually a crossover, SUV, or pickup truck, and as battery power becomes more prominent, that problem won't be remedied right away. This causes issues on more than a couple of fronts, namely pedestrian safety and infrastructure. Some Washington D.C. council members are looking for a way to mitigate large vehicles' impacts on both by proposing that anyone with a car or truck weighing over 6,000 pounds pay $500 annually. [...] Now, this may not seem like an immediate concern if your daily driver isn't a Ford Super Duty, but just look at some of the large SUVs that are out now. A high-end 2022 Chevy Suburban can weigh as much as 6,016 pounds with nobody in it, while the Jeep Grand Wagoneer is even chunkier at up to 6,420 pounds.
D.C. Public Schools Spent $31,843 Per Pupil; But D.C. 8th Graders Had Lowest Math and Reading Scores in Nation. The public schools in Washington. D.C., spent a total of $31,843 per pupil in fiscal year 2020, according to a newly released report from the National Center for Education Statistics. Meanwhile, the National Assessment of Educational Progress tests administered in 2019 showed that only 23 percent of the eight graders in D.C. public schools were proficient or better in reading and only 23 percent were proficient or better in mathematics. The average reading test score for D.C. eighth graders was lower than the average for eighth graders in any of the 50 states. The average math score for D.C. eighth graders tied with the averages for eighth graders in Alaska and New Mexico for lowest in the nation.
Why can't these loathsome elites just give up the masked charade? On a visit to DC this week I discovered something everybody might know. Which is that dwellers in the swamp still wear masks. Unlike most New Yorkers, the DC crowd still like to cover their faces as they walk down the streets. If you get into a lift unmasked they still glare at you like New Yorkers did a couple of years ago. [...] No city wants to get going as much as this one. But we're not back yet. The city's office districts are still much quieter than they should be. Too many companies are still worried about ordering their staff back to the office. And too many young employees are still getting away with pretending that they are worried about returning to work because of the virus, when in fact it is purely about lifestyle. One of the greatest con tricks ever. And so there are still vast uninhabited swathes of office-space in the city. With all the knock-on effects to local businesses that this has. Not a good sign of things returning to normal.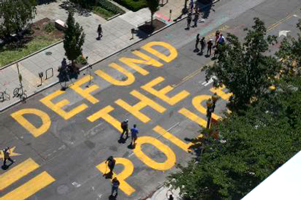 DC Mayor Bowser Now Says She Never Supported the Defund the Police Movement. This is well beyond pretending not to know things, this is just plain lying in an effort to rewrite history. DC Mayor attended an Axios sponsored "What's Next" summit to discuss the future of policymaking, business and politics. According to Axios, Mayor Bowser denied ever supporting the "Defund the Police" movement in her city; however, the truth is the opposite. The mayor even supported the movement as it was painted on the road outside her office: [Photo]
Late-term babies killed in abortion found in D.C.. On Thursday, March 31, police in Washington D.C. found the fetal remains of five children in the home of an anti-abortion activist. According to Live Action, one of the largest organizations against abortion in the U.S., the activist in possession of the fetal remains "voluntarily informed the D.C. homicide unit of the babies and surrendered them to authorities." Photos of these children quickly went viral, and many conservatives were shocked. The oldest child, a little boy, appeared to be entirely intact, and was so developed he is indistinguishable from a newborn.
What became of the DC truckers' convoy? When protesters rioted in Washington, D.C. after the death of George Floyd, leftist politicians welcomed them. They even went so far as to paint "Black Lives Matter" in large letters along 16th Street. During her press conference, Mayor Muriel Bowser said, "There are people who are craving to be heard and be seen and to have their humanity recognized. We had the opportunity to send that message loud and clear on a very important street in our city." She said the message was "Black Lives Matter," but this first part of the quote could have just as easily applied to the truck drivers making up the People's Convoy. Those truckers didn't get a street painted over in their honor. They aren't even allowed into the capital city of their country. They were "banished" to the Beltway, allowed only to circle D.C.
Knucklehead Of The Week. [Scroll down] A Pakistani immigrant named Muhammad Anwar was murdered at the hands of a carjacker in D.C. this week. The city's mayor, Muriel Bowser, played down the news by calling the incident "a crime of opportunity," as if that makes everything excusable. But Bowser wasn't done. Later in the week, when discussing another murder in her city, the mayor explained that Anwar's killer "probably" didn't intend to kill the victim. And there, friends, you have leftist ideology on crime prevention in a nutshell. Carjacking, even if someone ends up dead, is just a crime of opportunity. And if someone kills someone else while committing a felony, and it's possible that the person didn't really mean to kill the other, that's not as bad as other types of killings. [...] There are several leftist positions that Democrats insist on promoting that will result in a slew of lost elections in November, but are none more damaging to their political cause than their stances on law enforcement.
Freedom truckers in DC would be asking for trouble. According to reports, a copycat trucker convoy intends to visit Washington, D.C. I suggest they rethink their plans. The participants will be incurring great risk for minimal, if any, potential benefit. First, the risk. The police, prosecutors, judges, and indeed the jury pool in the District of Columbia are so partisan that Republicans and constitutional conservatives can be arrested, prosecuted, convicted, and jailed without having committed any crime. Indeed, it appears from the example of the January 6 prisoners that they can be jailed indefinitely without the legal system even bothering about prosecution or conviction. On the other hand, Democrats and leftists will not likely be arrested, and if arrested, not likely prosecuted, and if prosecuted, not likely convicted, and if convicted, not likely to get meaningful punishment.
DC Mayor Bowser is accused of a 'huge overreaction' after she approved 800 National Guard members to be deployed ahead of freedom trucker convoy. As many as 1,000 truckers are expected to gather in California on Wednesday to embark on an 11-day trek to Washington DC in an effort to protest what they claim are unconstitutional COVID-19 mandates. [...] People's Convoy organizers claim they do not intend to disrupt roads or bridges, like the Canadian protest did. However, some semi-truck drivers are already calling for widespread blockades, including Bob Bolus who on Monday vowed the Beltway and other roads in and out of DC will be shut down. Bolus, who is leading a DC-bound convoy of about 25 semis from Pennsylvania, began his route Wednesday morning after suffering a more than two hour delay caused by a flat tire. He has not specified how they plan to block the Beltway but told WJLA: 'We're not going to cause a traffic problem any more than they live with every single day.' Biden elected to extend the National Emergency despite calls from 70 House Republicans and Department of Health and Human Service Secretary Xavier Becerra urging him to end the declaration.
Study: DC gun crimes involve 'small number' of people. A study finds that suspects in violent crime in the District share a lot of characteristics. The National Institute for Criminal Justice Reform looked at the numbers for homicides and nonfatal shooting in D.C. in 2019 and 2020, and found that "most gun violence is tightly concentrated on a small number of very high-risk young Black male adults that share a common set of risk factors." Those factors include involvements in street crews, a previous criminal justice history and connection to a recent shooting. Often, they've been the victims of crime themselves. While the motive for the shooting "may not be a traditional gang war," the report says, "often shootings are precipitated by a petty conflict over a young woman, a simple argument, or the now-ubiquitous social media slight."
Leftist Nonsense Is Killing Washington DC, And It's Time To Let It Die. [The District of Columbia] has been [deteriorating] under Democrat leadership for a while. Homicides in D.C. were up 14 percent in 2021 over 2020, which was up 19 percent from the year before that. Motor vehicle theft was up a whopping 50 percent in 2020 and then another 8 percent in 2021. Last spring, I watched an attempted carjacking right in front of my own car in a "safe" neighborhood at dusk. The month before that, a Pakistani immigrant and UberEats driver was murdered by two teenage girls when they tased him and stole his car with the owner still hanging off the side. Long before the vaccine mandate went into effect, the city was suffering under other heavy-handedness that the government blamed on Covid-19. Isolation exacerbated civil tensions and drove many restless Americans to the breaking point. The mentally ill became sicker still, and the parts of the city once populated by excited tourists were overtaken by vagrants and tent burroughs. This skyrocketing crime — thanks to "progressive" policies, unchecked rioting, and severely understaffed police departments — paired with a government-induced Covid craze, chased the first wave of D.C. residents out of the District and into the rest of the country. But it's amazing how rapidly the pointless, month-long vaccine power trip wreaked so much additional havoc on the D.C. residents and businesses that remained, turning our nation's capital into a bleak and pathetic ghost town.
DC daycare workers to receive $10,000 checks. Thousands of daycare workers in Washington, D.C., are set to receive checks of at least $10,000 after the city council passed a measure reallocating tax dollars from the richest residents to those who work in childcare. The Council of the District Columbia on Tuesday voted unanimously to disburse the funds, available to any eligible childcare worker who applies for it. Workers will receive personal checks anywhere between $10,000 to $14,000, depending on their current position. The one-time payment is the first step toward raising childcare workers' salaries, as city officials argue they are underpaid.
The Editor says...
Janitors, grocery sackers, burger flippers, and daycare workers are not rocket scientists or brain surgeons. Some jobs pay more than others. If you feel that you're underpaid, it could be because you're paying too much in taxes. Or it could be because the minimum wage is too high, and everybody else in town is overpaid. Or maybe it's because you didn't pay attention in school, before you dropped out. Or maybe you don't have enough money because you spent it all on tattoos, cigarettes, and scratch-off lottery tickets.
Meet the Capitol Police's New Spy Chief. When most Americans hear the term "Capitol Police," they likely conjure visions of uniformed officers manning metal detectors at the numerous congressional buildings or helping tourists navigate the sprawling Capitol grounds: a D.C. version of a mall cop. That imagery, however, is in stark contrast to reality as Democrats have weaponized yet another federal agency to target their political enemies on the Right. After January 6, 2021, Capitol Police officials announced plans to expand beyond the legislatively authorized purview of the agency and open offices in Florida and California, as well as in other states. Congress overwhelmingly supported a bill last year to fork over $2.1 billion in new funding to the Capitol Police. Now flush with cash and immune from any serious public oversight, the agency is returning the favor by spying on dissidents of the Biden regime. According to Politico, Capitol Police investigators are preparing secret dossiers on lawmakers, congressional staff, donors, and even constituents who visit their representatives in public or in private.
D.C. Moves To Suspend Burger Joint's Liquor License for Resisting the City's Vaccine Mandate. The District of Columbia plans to suspend a burger joint's liquor license because it has been refusing to check its customers' vaccination papers. In a closed executive session yesterday, the city's Alcohol Beverage Control (ABC) Board voted to refer the restaurant, known as The Big Board, to D.C.'s Office of the Attorney General to draft a summary suspension notice. That's the first step in suspending a liquor license.
Is the second American Civil War nearing its conclusion? Leftists, through a combination of brilliant projectionist strategy and callously evil use of their political opponents' naïvité, decency, and tolerance, have transformed America's institutions. They have weaponized them and used them against their less aggressive fellow citizens. [...] They are attempting a final push now, one in which they intend to grant the District of Columbia (meaning themselves) two senators, eliminate the filibuster (meaning the ability of the minority party to have any say in governance), pack the Supreme Court (meaning they are chagrinned that this is the one body that they don't fully control at present), and nationalize elections by banning the requirement of identification in every state (meaning they can steal every election going forward... in perpetuity).
DC Mayor Muriel Bowser Asks Residents to Begin Voluntary Rationing of Food at Grocery Stores. DC Mayor and COVID Compliance Minister, Muriel Bowser, asks residents in/around her region to enter a phase of voluntary rationing. What comes after the voluntary phase is the part many have been studiously preparing to avoid. In the bigger picture, I find it rather revealing that only when leftist policies are followed to their natural conclusion do you see officials in the leftist economic system they created, a system not coincidentally always based on the outcome of scarcity, asking people not to engage in economic activity. Chasing socialism always creates an outcome where the expressed intent from government is NOT to buy stuff, rationing.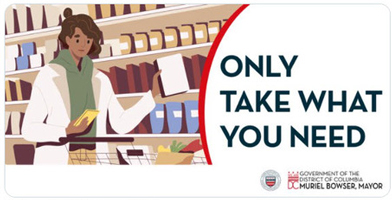 Washington, D.C., slides into Soviet-style conditions. Anyone alive during the Soviet era remembers that one of the hallmarks of Soviet countries was that there were chronic shortages of goods. Without the profit motive, production never kept up with demand. Rationing was the order of the day. Now, in Washington, D.C., rationing is also the order of the day. D.C.'s mayor, Muriel Bowser, has been asking people to ration voluntarily. However, we all know that, if grocery items continue to be in short supply, mandatory rationing will soon replace that voluntary shtick. [...] This has a decidedly Soviet feel about it. When governments interfere with the flow of goods and services, those goods and services cease to exist.
It's OK to Be Racist If You're the Left Pushing COVID-19 Mandates. Following the lead of other leftist-run cities, the District of Columbia just instituted a new COVID-19 mandate that requires anyone who wants to dine at a restaurant, go to a movie, or workout at a gym to show proof of vaccination. But a big part of the story that many in the media seem to ignore is that in this majority-black city, run by a black mayor, the D.C. government is also requiring people to show a photo ID to prove that they are the actual owner of the vaccination card they present. Hold on a minute! Wasn't it just a few short months ago — as the battles over election reform raged in the states — that we were told requiring photo ID to vote was racist and discriminatory because black folks couldn't get IDs? In fact, it was considered so racist that businesses, sports teams, and celebrities boycotted entire states. Now, by the left's own definition, the District of Columbia just instituted a whole new level of systemic racism. And it's certainly affecting the black population — the District's largest racial group — disproportionately.
Another Liberal City Falls To Serial Shoplifters, This Time Moncler In DC. Police are searching for suspects who ransacked the Moncler store at CityCenterDC on Wednesday night. According to the Metropolitan Police Department, at approximately 7:03 pm, officers responded to the 900 block of Palmer Aly NW after receiving a call regarding multiple individuals entering an establishment and unlawfully taking property. FOX 5 DC was able to obtain cell phone footage of the crime. [Video clip]
Pelosi's Top Pick For Chairwoman of the Transportation Committee Repeatedly Crashes Her Car Into Parked Vehicle, Walks Away. Congressman Thomas Massie posted a viral video of Speaker Pelosi's top choice to serve as the Chairwoman of the Transportation Committee repeatedly crashing her car into a parked vehicle. Pelosi's top pick to chair the Transportation Committee is 84-year-old Eleanor Holmes Norton (D-District of Columbia). Norton was seen on video repeatedly crashing her car into a parked vehicle, parking badly, then walking away. She didn't even leave a note on the red vehicle after repeatedly slamming into it before blocking it with her car.
D.C.-area homicide hike mirrors deadly national trend. A man was shot dead in a residential neighborhood in Southeast Washington on Monday, marking the 225th homicide this year in the nation's capital as the city approaches the most killings recorded since 2003. "We have a homicide crisis, a policing crisis and a crisis at our jail," local criminal defense attorney Patrice Sulton told The Washington Times. With just a few days left in 2021, homicides in the nation's capital are up 14% from the same time last year when 197 were recorded, the most since 248 in 2003. Ms. Sulton, founder of the nonprofit D.C. Justice Lab, says the Metropolitan Police Department needs to reevaluate its priorities to stem the slayings.
'The Shopping Cart' Serial Killer Arrested In DC, 4 Bodies Found In The Woods So Far. An alleged serial killer is accused of murdering at least four women — three of whom he met on dating apps — whose bodies he transported using shopping carts in Virginia and Washington, D.C. Law enforcement has dubbed him the "Shopping Cart Killer." "We have a serial killer," Fairfax County Police Chief Kevin Davis said during a Dec. 17 news conference. "The good thing is, he is in custody. The challenge that remains is identifying other victims."
This doesn't help anything.
D.C. Public Schools to remove name of its slaveholding founder from Capitol Hill school. D.C. Public Schools is preparing to cancel its founder and the city's first mayor as it moves to rename an elementary school on Capitol Hill. Brent Elementary School in Southeast — named for Robert Brent, who essentially created the city's government from scratch in the early 1800s — is among a handful of schools in the renaming engagement process, which aims to erase the names of slave owners and segregationists from school buildings in the 2023-24 academic year. Born into a prominent Catholic family in the Maryland Colony, Brent served 10 years as mayor of Washington City. He created the public school system, the fire department and the police force and laid out the streets after city planner Pierre L'Enfant was dismissed.
Unless it's extend for "just a few more weeks."
DC's indoor mask mandate to end Monday. D.C. Mayor Muriel Bowser will lift the District's indoor mask mandate on Monday, she said during a briefing on Tuesday [11/16/2021]. The city will shift to risk-based guidance from D.C. Health based on current health metrics and a person's vaccination status. "Now, I want to be very clear," Bowser said. "This does not mean that ... everyone needs to stop wearing their mask, but it does mean that we're shifting the government's response to providing you this risk-based information and recommending layering strategies as the best way to protect yourself and the community."
Rodent-infested Popeyes in D.C. shuts down after video shows rats running around kitchen, climbing up walls. A Washington, D.C., Popeyes [restaurant] has been shut down after a video captured many rats running around in the kitchen and climbing up its walls. DC Health's Division of Food Thursday posted a "food establishment closure notice" on the front door of the restaurant, in the popular Eastern Market, in the Capitol Hill neighborhood of Washington, D.C. "This establishment is ordered closed until further notice for a violation(s) of the District of Columbia food code regulations ... which presents an imminent health hazard(s) to the public," the notice read in part. Two weeks ago, a disturbing video posted on TikTok showed the rodents running around the kitchen of the popular fast-food restaurant.
Chicken Delivery Man's Viral Video Of A DC Popeyes In The Middle Of The Night Is What Nightmares Are Made Of. A Popeyes restaurant near DC's Eastern Market is shut down for health code violations after a viral video this month showed rats in the kitchen. A notice posted on the front door of the fast-food restaurant at 409 8th St. SE shows officials shut down the restaurant Thursday, a little more than two weeks after the video was posted to TikTok. In the video, a man who says he delivers raw chicken to area Popeyes restaurants takes viewers inside the Eastern Market location, where several rats are scurrying in the kitchen. [Video clip]
Black, female DC police officers say they were given ultimatum: Have an abortion or be fired. D.C.'s assistant police chief this week claimed that as an 18-year-old cadet she was told to get an abortion or she would be fired, according to reports from NBC News. Chanel Dickerson is one of 10 women who are either current or former Black, female D.C. police officers filing a class-action lawsuit against the city's Metropolitan Police Department with claims that they were discriminated against based on their sex and race. "My choice to have a baby was personal and it should've been mine alone and not for an employer ultimatum," Dickerson had said during a community meeting, as reported by NBC.
Supreme Court rejects appeal by D.C. residents for more representation in Congress. The Supreme Court on Monday [10/4/2021] advised a lower court to reconsider earlier decisions on the border wall and rejected an appeal from Washington, D.C. residents for voting rights in Congress, delivering a blow to the districts statehood push.
Murder Pandemic: Fourth Straight Month With More Homicides than COVID Deaths in Washington, D.C.. For the fourth consecutive month, Washington, D.C., saw more of its residents murdered than died of COVID-19. Since July 1, 42 coronavirus deaths have been reported in the nation's capital versus 77 homicide victims. [Tweet] The district also had recorded 100 murders by early July, the earliest it had marked that grim number in nearly two decades. The average date over the past 10 years when the city hit 100 is Oct. 25. The number of homicides doubled COVID deaths during each of the three summer months as, like many major U.S. locales, Washington continues to grapple with a surge in murders.
Mayor Bowser's Summer Goes From Bad to Worse After Meltdown With Reporter and a WaPo Fact Check. We previously reported on how Washington D.C. Mayor Muriel Bowser not only conveniently set a mask mandate in the city to go into effect the day after she attended a swanky birthday party in her honor last month, but on the very day it went into effect she was caught not abiding by her own mandate during a wedding reception. Bowser has not handled the fallout well at all, as evidenced by the meltdown she had with a Fox DC reporter Tuesday night [8/3/2021] when asked about the incident: [Video clip] To say that was a bad look for the Mayor on top of what she's already been caught doing would be quite the understatement. But to make matters worse for her, even the Washington Post took her to task for what she did as well as her defensive posturing in the aftermath, giving her four Pinocchios.
It Took Less Than 24 Hours For DC Mayor Bowser To Be Caught Violating Her New Mask Mandate: Report. Washington, D.C., Mayor Muriel Bowser was photographed not wearing a mask while reportedly officiating an indoor wedding Saturday — not even 24 hours after re-imposing an indoor mask mandate for the district. The event occurred at The Line DC, a four-star hotel in the Adams Morgan neighborhood of the city, and was reportedly attended by hundreds of unmasked guests. The mayor was approached by a reporter for the Washington Examiner but was reportedly escorted away by security detail before she could be questioned about being maskless in spite of her new order. The Examiner also obtained a photo of Bowser maskless at the wedding.
Mayor Bowser Appears Maskless At Birthday Party Hours Before Implementing Mask Mandate. Photos uploaded to social media appear to show Washington D.C. Mayor Muriel Bowser celebrating her birthday maskless hours before her mask mandate went into effect for the District. [...] Bowser announced on Thursday that the district would be re-imposing an indoor mask mandate for all individuals over the age of two regardless of vaccination status. The city has had only two deaths from COVID-19 in the last two weeks. "I know D.C. residents have been very closely following the public health guidelines and they will embrace this," the mayor said when making the announcement. The mayor was also criticized in November when she traveled to Delaware to attend President Joe Biden's speech declaring victory in the 2020 presidential election — in violation of her own rule forcing travelers from outside of the district to quarantine for 14 days.
Another Firefighter's Car Stolen Outside a DC Firehouse — This Time at Gunpoint. For a second time this week, a D.C. firefighter has been the victim of car theft while on duty serving the public, but this time, it was an armed carjacking. "It's extremely frustrating for people that are trying to help other people to have this happen to them," D.C. Fire Chief John Donnelly said. The firefighter walked out of Engine Company 8 in the 1500 block of C Street SE just after 11 p.m. Wednesday [7/21/2021] and started to get into his car parked nearby, according to the police report.
D.C. Police Chief Unloads on Lax Court System after Shooting: 'You Cannot Coddle Violent Criminals'. Washington, D.C., police chief Robert J. Contee III slammed what he described as a malfunctioning justice system on Friday morning following a shooting in the crowded 14th street commercial district Thursday night. [Tweet] Gunmen shot two people on the city's upscale 14th Street, in an incident captured on video. Police have recorded 105 homicides in the city so far this year, while 2020 saw a 16-year high of 198 homicides.
Fed up D.C. Police Chief Goes Nuts on Woke Leadership Killing His City. Yesterday [7/22/2021], the rising violent crime rates hit close to home for rich, affluent liberals in Washington D.C. with a shooting that took place on 14th St. NW, interrupting numerous overpriced dinners. That followed on the heels of a high-profile shooting in Navy Yard, outside the Washington Nationals baseball stadium. Ignore the source of the video, though, I will say that it's ironic that [Jim] Acosta showed none of this care when cities were turned into warzones last summer. Now that the violence might affect him, he's suddenly concerned. [Video clip] The recent spate of shootings in the nation's capital that has gained the attention of the press has led to questions being asked of the police chief in the city. Were his officers not doing their jobs? Is there something more he can do? He was having none of those insinuations. Instead, he placed blame exactly where it belongs, going after the woke notion that it's "justice" to let criminals back out onto the street and to not aggressively prosecute those that commit crimes, including those that possess and use illegal weapons.
2 People Shot Outside Restaurants in Washington DC, Diners Flee for Safety. Two adult males were shot outside popular restaurants on 14th street in Washington, D.C., in the evening of July 22, the Metropolitan Police Department said. The shooting occurred near the intersection of 14th Street and Riggs Street NW, sending diners fleeing from the area to seek safety. According to WUSA 9, one person was shot in the chest while the other was shot in the arm. Both victims were conscious and breathing when police arrived on the scene, and suffered injuries that were not life-threatening. They were taken to hospital and are recovering, police said.
DC leaders struggle with rising crime after cutting police. Crime in Washington, D.C., is on the rise as city leaders grapple with fixes to public safety problems that are, in part, of their own creation. A pair of headline-grabbing shootings dragged the district into the spotlight over the weekend, renewing focus over the city's decision to cut millions of dollars from its police budget in response to pressure from activists. On Friday [7/16/2021], 6-year-old Nyiah Courtney was killed while riding her scooter during a drive-by shooting that left five adults injured. A day later, gunfire outside Nationals Park stadium sent baseball fans scrambling for cover in the ensuing chaos that led league officials to postpone the game.
D.C.'s Problem Isn't "Too Many Guns". After a drive-by shooting outside of the Washington Nationals stadium over the weekend, the D.C commentariat is sounding the alarm about the rise in violent crime, but they're off-base in diagnosing the problem that's leading to the surge in shootings. [...] When it comes to worldwide rates of violent crime, the United States is basically in the middle of the pack, and there are plenty of countries with much more restrictive gun control laws that have far higher violent crime rates. Beyond that, however, the disparity in violent crime is also seen here in the United States. Washington, D.C.'s violent crime and homicide rates, for instance, are much higher than those in neighboring northern Virginia, despite (or perhaps because of) the fact that Washington, D.C. has much more restrictive gun laws. There are no gun stores in D.C. where folks can legally purchase a firearm. There are no ranges where gun owners can train or take classes. The percentage of residents who are legal gun owners is estimated to be just a small fraction of the city's population, but making guns taboo hasn't done [any]thing to make D.C. any safer, and it's insane to pretend otherwise.
The mayor herself isn't permanent.
Washington, DC Black Lives Matter Plaza To Be Permanent, Mayor Says. Construction in Washington, D.C. commenced Monday to make Black Lives Matter Plaza a permanent installation in the nation's capital. D.C. Mayor Muriel Bowser and the District Department of Transportation announced the plans Friday, reminding the public to expect lane closures. Sixteenth Street NW between H and K Streets will be closed to through traffic while sidewalks will remain open to pedestrians and local access to businesses will be maintained, DDOT said. DDOT said the lane closure is necessary to install roadway pavers, bollards and the permanent Black Lives Matter mural.
Six-year-old girl killed, five adults wounded in Washington DC shooting. A 6-year-old girl was killed and five adults hurt after someone opened fire near a Popeye's in Washington D.C., police said. The child was pronounced dead at Sibley Memorial Hospital, said cops, prompting Metropolitan Police Department Executive Assistant Chief Ashan Benedict to plea for the public to help "bring these shooters to justice." "There is too much gun violence still perpetuated in this city, and too many children are being harmed — innocent children — by gunfire. So, please, help the police department, our detectives, bring those people to justice and bring some closure to the families," he said in a video posted to Twitter. The incident unfolded just after 11 p.m. Friday. Officers heard shots ring out at the corner of Martin Luther King Jr. Ave SE and Malcolm Avenue X SE, and arrived at the intersection to find the victims, including the child, three men and two women, Benedict said.
The Editor says...
In any city that has streets named after Martin Luther King Jr. and Malcolm X, those are the most dangerous streets in town. Especially if they intersect.
Radical Environmentalists Take On DC Commuters, Biden. Radical environmentalists took to the streets near the White House on Wednesday [6/30/2021] to protest against President Joe Biden, saying they would rise up if promised climate change policies were not implemented. The protest, organized by the Indigenous Environmental Network, blocked up portions of Washington, D.C., streets as participants called for Biden to dismantle fossil fuel infrastructure and excoriated him for not delivering on campaign promises. One of the protest's leaders said insurrection against the government may be necessary if their demands are not met. "If they don't want to do what we ask, or do what we're demanding, the next step is to rebel," said Kevin Cramer Jr. of the Palm Collective, a radical black and queer liberation group. "I'm giving us a minimum of probably 10 years — 10 years until we start seeing the severity of like, [...], everyone, we can't take baths, [...], here is a bucket of water. The crisis is that high."
DC Elects Incarcerated Murderer To Office In Nation's Capital. An inmate at the DC Jail on Tuesday [6/15/2021] became the first incarcerated person ever elected to office in the nation's capital. Joel Caston was elected on Jun 15 to be the advisory neighborhood commissioner for District 7F07, which includes the correctional facility, a women's shelter, and a recently-opened luxury apartment building, NBC News reported. Caston, 44, has been incarcerated for 26 years.
The Editor says...
It has been shown in the last 12 months that a lot of people can work from home. Give him a chance!
Flashback: DC Mayor Honored At DNC For Riot Response, New Records Reveal She, Not Trump, Teargassed Protesters. The first speaker former actress Eva Longoria introduced at the Democratic National Convention in August 2020 was Muriel Bowser, the Democrat mayor of Washington, D.C. Longoria referenced the clearing of a street in front of the White House earlier that summer, an operation the media had repeatedly falsely characterized as the violent removal of peaceful protesters with tear gas for the sole purpose of a photo opportunity for President Donald Trump. "When peaceful protesters were teargassed across from the White House, our next speaker stood up, stood strong and turned that place into the Black Lives Matter Plaza in their honor. Please welcome Mayor Muriel Bowser," Longoria said. Amazingly, new reports confirm it was Bowser — not Trump — who teargassed the protesters a few blocks away from the White House on the evening in question, that the protests had repeatedly devolved into violence and arson, and that the clearing was done for major security concerns and not a photo opportunity. For more than a year, Bowser allowed Trump to take the blame for what her police forces had done.
The New Secession Crisis: The Democrats have already left the Union. The Democrats have already seceded from America's historic conception of nationhood in many respects: [...] THEY have attempted, most importantly, to change our fundamental structures of governance. In trying to add Puerto Rico and Washington, D.C. (which is specifically excluded from statehood in the Constitution) as states, they have attempted to fundamentally and unilaterally alter the congressional balance of power. They have attempted to end the Senate filibuster (a 183-year-old tradition of our governance) and pack the Supreme Court, by amending the 152-year-old Judiciary Act in a blatant attempt to remove the influence of the last branch of government they don't control.
DC mayor devotes $400 million investment in affordable housing in new budget. The D.C. mayor wants $400 million devoted to creating more affordable housing. Mayor Muriel Bowser will deliver her budget to the D.C. Council on Thursday [5/27/2021]. With the new project in the Petworth neighborhood Spring Flats nearing completion behind her, Bowser said she plans to commit $400 million toward housing when she presents her budget. "My budget will include enough local rental supplement program vouchers to ensure that 50% of the homes produced using the FY 22 Trust Fund dollars are for residents making between zero and 30% of the median family income, and we know that's a big deal," Bowser said.
The Editor says...
Those who have zero income are those who don't work. There are always jobs available for people who really want to work. Those who have very little income are (in almost all cases) in that situation for a variety of good reasons, usually the result of a lifetime of bad decision-making. Those who have an income but can't afford to buy a house are in many cases stuck in apartments (or worse), but seem to have plenty of money available for cigarettes, tattoos, cell phones, nose rings, fake fingernails, hair weaves, multiple dogs, fancy hubcaps, assorted drugs, and of course, numerous illegitimate children. Latching on to government handouts at an early age is an easy way to spend a lifetime in poverty.
Unarmed mental health experts to join cops on District 911 calls. Police departments in the Washington area are turning to mental health experts to help handle certain emergencies as they grapple with the role of law enforcement in the post-George Floyd era. Unarmed teams of behavioral health experts in the District soon will be dispatched to certain 911 calls instead of police under a new pilot program. "The sooner we can identify what a person needs — whether that is an ambulance, a doctor's appointment, or in this case, a visit from a behavioral health expert, the sooner we can help them," D.C. Mayor Muriel Bowser said in a statement this week.
Democratic Sen. Joe Manchin Gets It: DC Statehood Requires Constitutional Amendment. Sen. Joe Manchin, D-W.Va., recently made clear: "If Congress wants to make D.C. a state, it should propose a constitutional amendment ... and let the people of America vote." He said April 30 that he and his staff took a "deep dive" into the issue and reached the conclusion that a constitutional amendment would be required for statehood for the District of Columbia. That's exactly right.
Black Lives Matter Plaza in D.C. to become permanent art installation: Mayor Bowser. Black Lives Matter Plaza near the White House in Washington will soon became a permanent art installation, D.C. Mayor Muriel Bowser stated this week, nearly a year since it first came to fruition. Ms. Bowser, a Democrat, told The Washington Post on Thursday [5/6/2021] that efforts are underway to enhance the two-block stretch of 16th Street NW that she designated as Black Lives Matter Plaza last June. "In fact, right now we're undergoing a process to make the installation more permanent with lighting and landscaping and all the things that you expect in an iconic art installation," said Ms. Bowser.
This tyranny will only get worse when she's a governor, and not just a mayor.
D.C. Mayor Defends Ban On Standing, Dancing At Weddings; Suggests District Residents Should Be Glad For Any Weddings At All. Democratic Washington, D.C., Mayor Muriel Bowser on Wednesday defended her recent decision to ban dancing and standing at weddings in the District of Columbia and suggested District residents should instead be glad they can even host a wedding. Asked during a CNN interview what good a wedding is without dancing, Bowser chuckled and replied, "Well, I think there's a lot of good to a wedding, like people starting off their lives together and doing it in a safe way, and not doing it in a way that puts themselves or their guests in danger."
DC Mayor Bans 'Dancing' at Indoor and Outdoor Weddings in Washington. DC Mayor Muriel Bowser issued new guidelines for residents living in the nation's capital Monday; saying wedding parties can proceed at 25% capacity but guests should remain seated and cannot dance. "It's insane, it's been an absolute roller coaster," says Stephanie Sadowski, a D.C. wedding planner and owner of SRS Events. "They want to have a party. Planning their wedding, they've made concessions along the way, they've reduced, reduced and reduced their guest count in Washington, D.C," she says.
Democrats' D.C. Statehood Push Has Nothing to Do With Representation. ast Thursday, the House approved legislation to make Washington D.C. the country's 51st state. Not surprisingly, the bill, known as HR 51, passed along party lines, with 216 Democrats voting in favor of statehood and 208 Republicans voting against. "By voting for D.C. statehood, the House of Representatives reaffirms this truth that all deserve a voice in our democracy," House Speaker Nancy Pelosi said shortly before the bill was passed. Given that more than 94 percent of the District's voters cast ballots against former President Trump in 2020, it is not difficult to see the Democrats' motive. HR 51 will now make its way to the Senate chamber, where Senate Majority Leader Chuck Schumer has committed to making it a top priority. "We will try to work a path to get it [statehood] done," Schumer said. HR 51 is unlikely to advance beyond the Senate, with the filibuster requiring 60 senators to vote in its favor. But that won't stop the Democrats from pushing for it anyway.
Manchin opposes D.C. statehood, dealing a blow to Democratic priority. Sen. Joe Manchin, the moderate Democrat from West Virginia, said in an interview Friday [4/30/2021] that he opposes legislation to give Washington, D.C., statehood — effectively killing a Democratic-led effort to reshape the American political map. "If Congress wants to make D.C. a state, it should propose a constitutional amendment and let the people of America vote," Manchin told WV MetroNews Talkline, a West Virginia news outlet. Asked directly if he would oppose unilateral action by Congress to make the district a state, Manchin replied, "Yes, I would." Stasha Rhodes, the campaign director for the pro-D.C.-statehood group 51 for 51, said in response that Manchin's state came about by legislation. "It is how West Virginia was admitted in 1863, how Hawaii was admitted in 1959, and how D.C. will be admitted in 2021," she said. "No member of the Senate should deny voting rights to 700,000 mostly Black and brown Washingtonians based on a flimsy understanding of the Constitution and American history."
Heated argument erupts after Rep. Mondaire Jones calls GOP objections to DC statehood 'racist trash'. GOP House members on Thursday [4/22/2021] erupted in heated opposition after Rep. Mondaire Jones (D-N.Y.) condemned their objections to Washington, D.C., statehood as "racist trash" during a speech on the chamber floor. "I have had enough of my colleagues' racist insinuations that somehow the people of Washington D.C. are incapable or even unworthy of our democracy," Jones, a progressive first-term lawmaker, said. [Tweet] His comments triggered an uproar from Republicans on the floor. "The truth is there is no good faith argument for disenfranchising 700,000 people, most of whom are people of color," Jones continued as GOP lawmakers called for a point of order. Rep. Andy Harris (R-Md.) asked for Jones to agree to have his remarks stricken from the congressional record.
The Expanding Vacuous Universe. [Scroll down] Of course the Constitution is not reason enough for today's enlightened Democrats not to vote for D.C. statehood, which would give the D's two more guaranteed Senate seats. No, the postmodern Dems — who plant evidence of racism in every case they deem worthy of debate in the media — insist that "equity" demands statehood of the peoples of the District of Columbia. More legislators and bureaucracies, isn't that just what Washington needs? Oh, and about that name, "District of Columbia," they'll keep the initials but due to it's racist roots change it to the "Douglass Commonwealth" in honor of abolitionist Frederick Douglass, who lived there for 17 years. No, I'm not kidding. Take a bow all you educators who've been "teaching for social justice" instead of ability to think. You've done a cracker jack job of undermining the foundations of the finest democratic republic the world has ever experienced, hence transforming it into one of the most vacuous places on the planet.
House Democrats Pass Bill To Make Washington, D.C., The 51st State. In a 216-208 party-line vote on Thursday, the House of Representatives approved legislation that would make Washington, D.C., the 51st state in the nation. The bill will now be sent to the US Senate. "It's the second time the House has approved such legislation in two years, but the statehood bill, long a goal for the nation's capital, faces an uphill climb in a Senate evenly divided between the two parties," noted The Hill, adding that "Winning a vote in the Senate would likely require ending the filibuster that requires most legislation to clear a 60-vote hurdle. Even then, not all 50 Democrats in the Senate back making D.C. a state." When CNN asked Democratic Sen. Joe Manchin of West Virginia whether he would support statehood for Washington, D.C., he responded, "I got so many things on my plate that I haven't even gotten to that yet." The House passed H.R. 51, titled, "Washington, D.C. Admission Act," which calls "To provide for the admission of the State of Washington, D.C. into the Union."
Here is my nominee for Non-sequitur of the Year:
Pelosi Says, "DC Statehood Runs in My DNA" as She Holds Up a Photo of Her Father Meeting with Eleanor Roosevelt. House Speaker Nancy Pelosi (D-CA) on Thursday said attacking the US Constitution and pushing for DC statehood is in her DNA. The Framers of the Constitution never intended for DC to be a state, but the Democrats are going for the power grab anyway. The Democrat-Communist party knows they don't have the support to amend the Constitution so they are pushing for DC statehood through a vote in Congress. The Democrats stole the White House and the Senate in 2020 with massive voter fraud so now they are fiercely working to pack the Supreme Court and pack the Senate. "I said this District of Columbia statehood is in my DNA," Pelosi said holding up a photo of her late father meeting with First Lady Eleanor Roosevelt.
House Will Vote on Whether to Make Washington D.C. a State Tuesday. The House of Representatives will vote Tuesday [4/20/2021] on whether to make Washington, D.C., a State. The House Oversight Committee, chaired by Rep. Carolyn Maloney (D-NY), voted the bill, H.R. 51, out of committee by a vote of 25-19 to create D.C. statehood Wednesday.
D.C. Rep. Norton: Remove existing fencing around Capitol Building, install 'retractable fence'. Democratic Rep. Eleanor Holmes Norton, a non-voting member of the House of Representatives from the District of Columbia, told Just the News that while she supports a "retractable fence" around the U.S. Capitol, "permanent fencing" is not needed, despite the Good Friday vehicular attack at the Capitol complex that left a police officer dead. While some lawmakers have said Friday's incident has reignited the debate over heightened security at the Capitol Building, Norton argues the latest incident confirmed the adequacy of preexisting security barriers on the grounds. "I regard the Friday situation as a test case that proves the point I've been making, which is you do not need to surround the Capitol of the United States with fencing," Norton said during an interview on Tuesday.
Teenage Girls Who Murdered Pakistani Immigrant/Uber Eats Driver Almost Certainly Won't See Jail Time. A graphic video showing the carjacking and death of Pakistani immigrant Mohammad Anwar, a 66-year-old grandfather working as an Uber Eats delivery driver, was heartbreaking and disturbing to normal people who viewed it. What was even more disturbing was the reaction and utter lack of humanity shown by one of the teenage girls who carried out the crime. As the 13-year-old crawled out of the passenger side of the car, which was partially overturned, she was frantically yelling that she needed to get her phone out of the car before making a run for it. Seeing Anwar's lifeless body on the sidewalk didn't seem to impact her emotionally at all. At the time, there were reports that one of the girls had been involved in a prior carjacking, and according to D.C.'s FOX 5, that carjacking "involved the younger suspect, who may have been involved in more than one previous crime."
Beating Statehood for D.C.. Radical Democrats, not content to control all three electoral elements of the federal government, are urging that two new states, Puerto Rico and Washington D.C., be added to the union. Legislation to make Washington D.C, a state has already been drawn up. Given that Democrats control both D.C., and Puerto Rico overwhelmingly, this would insure at least four more permanently Democrat controlled seats in the U.S. Senate, thus potentially ensuring Democrat control of that body for generations. Democrats correctly view the nineteen months between now and the 2022 Congressional elections as their window of opportunity to consolidate their electoral stranglehold on American politics. [...] As it is, Democrats claim that the citizens of D.C. suffer "taxation without representation." Since approximately 47% of the residential population of the city is black, Democrats also make the claim that the failure to grant representation to the city is yet another example of the racism that is said to pervade American society and politics.
CNN Went to Great Lengths to Avoid Calling Tragic DC Uber Eats Story What It Is. So, is CNN allergic to the truth? Oh right — you already know that they are. This isn't a Trump-related news story, however. It's a local crime story from Washington, D.C., but it became a national story, or at least it should, because of how the network framed the tragic story. An Uber driver was assaulted and killed by two teenagers, and CNN decided to frame the incident as an "accident." I'm not kidding. It was a carjacking attempt gone wrong.
Mayor Muriel Bowser Delivers a Disgustingly Tone-Deaf Message After Carjacking Murder Video Goes Viral. Over the weekend, an extremely disturbing video of a carjacking in Washington D.C. went viral. Two teenage girls, 13 and 15, stole a car from an Uber Eats driver. When the Pakistani immigrant refused to relinquish his property, they took off, flipping the car on its side and killing the man. Murder charges have now been filed. Because the two girls who murdered this man are black, the case has taken on all the partisan connotations you'd expect, including CNN referring to the death of the man as him being "fatally injured" in an "accident." [...] As someone who lived in D.C. and had their car stolen, I can tell you that the police will take your statement and that'll be the end of it. They don't actually investigate. They don't take fingerprints once the car is recovered (mine was found totaled the next day after some vagrants took it for a joyride). When I asked why nothing more was being done, they told me they don't have the resources to bother with auto-theft.
Two teen girls charged with murder in carjacking death of Uber Eats driver. Two teenage girls were charged with murder Wednesday [3/24/2021] in the death of an Uber Eats driver who they allegedly carjacked and assaulted with a stun gun in Washington, DC, a new report said. The suspects, ages 13 and 15, are accused of attacking the 66-year-old driver, Mohammad Anwar, inside his car on Tuesday as he was driving near Nationals Park in the southeast section of the city, NBC Washington reported. Anwar's gray sedan crashed and flipped on its side during the attempted robbery, the report said. The victim was found by police on the sidewalk. He was taken to a nearby hospital, but could not be saved. [...] The suspects are charged with murder and carjacking.
Two Teens, 13 and 15, Carjack And Murder Ubereats Driver In Virginia. A man died and two girls, ages 13 and 15, face felony murder charges after police say the girls carjacked the man near Nationals Park on Tuesday, used a stun gun against him and caused the car to flip. Mohammad Anwar, of Springfield, Virginia, was identified as the victim, police and his family said Wednesday. He was 66. The suspects are a 13-year-old from Southeast D.C. and a 15-year-old from Fort Washington, Maryland, police said. The juveniles' names were not released. [Video clip]
D.C. Drive For Statehood Reminds Us Of What's Gone Wrong With Our Country. The campaign for Washington, D.C., statehood has come up yet again. If nothing else, this shows how far out of control the federal government has become. The drive to make D.C. America's 51st state isn't new. But, with a Democratic president and a Democratic majority in Congress, the ruling class is in a mood to consolidate its power, and with the Democrat-media industrial complex demanding that everything must be seen through the lens of race, it's now an overheated topic. [...] When Washington, D.C., was established as the nation's capital, the founders didn't foresee it being a city of permanent residents and the base for an intrusive leviathan command center. It was to be merely the seat of the federal government. The question of statehood reminds us that D.C. has become an unchecked political force. Our national government is too large, too powerful, and too involved in private lives.
No statehood for DC. Do this change instead. [Scroll down] Note that recent statehood efforts do not preserve Washington, D.C., as the nation's capital but rather shrink the actual federal district to a tiny area that includes only government buildings such as the White House, the Capitol building, and the Supreme Court. The proposal that passed the House last year then creates a completely new state out of what would otherwise be part of Maryland. There are several problems with this. One is constitutional. The 23rd Amendment to the Constitution currently gives three electoral votes to "the District constituting the seat of [the federal] government." If Democrats pass the sort of bill many of them currently advocate, the population of that federal district would be zero. Without a constitutional amendment, there would thus be a person-less jurisdiction entitled to cast three electoral votes for president. Or even worse, the president and his family, as occupants of the White House, could claim Washington residency and decide all on their own how those three votes are cast. They would probably have to serve as electors. Who else could?
DC Statehood Is The Next Unicorn The Democrats Are Chasing. The Washington Post is doing an admirable job of cheerleading for the next unicorn that congressional Democrats are set to pursue, that being DC statehood. The obvious nature of the power grab that the Democrats are trying to pull off doesn't seem to sway their media enablers in the slightest. Nor do the historical reasons as to why the District of Columbia wasn't created as a state to begin with. All that really matters is the opportunity to summon up two more senators from a reliably blue neighborhood, that is smaller in both physical size and population than your average county. The job for the GOP at this moment, as Yahoo News reports, is to educate the public about what the Democrats are trying to do and why this scheme shouldn't be allowed to come to pass.
DC statehood is the next unicorn the Democrats are chasing. The Washington Post is doing an admirable job of cheerleading for the next unicorn that congressional Democrats are set to pursue, that being DC statehood. The obvious nature of the power grab that the Democrats are trying to pull off doesn't seem to sway their media enablers in the slightest. Nor do the historical reasons as to why the District of Columbia wasn't created as a state to begin with. All that really matters is the opportunity to summon up two more senators from a reliably blue neighborhood, that is smaller in both physical size and population than your average county. The job for the GOP at this moment, as Yahoo News reports, is to educate the public about what the Democrats are trying to do and why this scheme shouldn't be allowed to come to pass.
Dems to introduce a bill to make DC a state and the filibuster is in danger. Democrats plan to introduce a bill to make DC a state, giving Democrats two Senate seats and a lot more power. There is a hearing scheduled for next Monday on HR 51, the bill to make Washington D.C. the 51st state of the USA. It's likely unconstitutional. How the district is handled is specifically laid out in the Constitution. It appears to require a constitutional amendment to change it. If it were passed, the Black Lives Matter mayor would become a governor. The Founders did not want D.C. to become a state. They intended the capital of the newly created United States to be a neutral ground for co-equal sovereign states to come together to transact the nation's business. It would only pass, likely unconstitutionally, if Schumer ends the filibuster requiring only 51 votes instead of 60.
Police Arrest 12-Year-Old On Charges Of Armed Carjacking In Washington D.C.. Police in Washington D.C. arrested a 12-year-old boy on charges of armed carjacking, which police said took place Thursday within the city's Fifth District. Police did not believe the child worked alone. "One of the suspects brandished a handgun and demanded the victim to exit his vehicle. The victim did not comply and fled the scene," the Metropolitan Police Department said Friday [3/5/2021]. The suspects were originally unsuccessful in getting vehicle owners to comply with their demands for the victims to hand over their keys and leave their cars — until they targeted a fourth victim.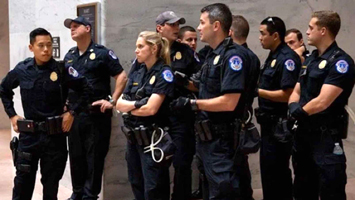 4 Cops for Every Congressman - But Pelosi Wants More. Washington D.C. has the highest ratio of police to people of any major city in the country. There are 650 officers for every 100,000 residents in D.C. That's 40% higher than any other major city in America including Chicago and Baltimore. It has a 58% higher police ratio than New York, more than double that of Boston, and triple that of L.A. But that's nothing compared to the private police force dedicated only to protecting Congress. The Capitol Police, which has been in the spotlight since the Capitol Riot, has over 2,000 sworn officers. Pelosi's private police force is the 19th largest police force in America. It's already larger than the police forces of Atlanta, Baltimore, Denver, and Milwaukee. While Democrats advocated defunding the police, their private police force budget shot up from $375 million in 2016 to $460 million in 2020. And now it's demanding even more money.
DC Congresswoman introduces bill to remove 'Emancipation Memorial' featuring Lincoln. Rep. Eleanor Holmes Norton, D-D.C., has reintroduced legislation to remove a statue commemorating emancipation, arguing that 19th-century memorial doesn't do enough to honor slaves' contribution to their own freedom. Dedicated in 1876, the statue shows former President Lincoln, who signed the Emancipation Proclamation, with his hand outstretched over a shackled slave who is kneeling beside him. It was erected after a freed slave, Charlotte Scott, started a fundraising campaign that collected funds from freed slaves. "Although formerly enslaved Americans paid for this statue, the design and sculpting process was done without their input or participation in any way, and it shows," Holmes Norton said in a press release last week.
Democrats in Congress renew push for D.C. statehood, but it faces uphill climb in Senate. Democrats in Congress are renewing their push for Washington D.C. statehood with their party in the majority in the House and Senate. Rep. Eleanor Holmes Norton, the non-voting House member representing the District, has reintroduced the Washington, D.C. Admission Act, which has picked up 210 Democratic co-sponsors so far. Delaware Democratic Sen. Tom Carper introduced the Senate version of the bill, which has 39 Democratic co-sponsors to date. Under the bill, the Mayor of the District of Columbia "shall issue a proclamation for the first elections to Congress of two Senators and one Representative of the commonwealth," and the "bill applies current District laws to the commonwealth and continues pending judicial proceedings."
D.C. using Capitol Building fence as excuse to demand statehood. We learned last week that imposing security fences would now be a permanent feature at the Capitol Building in the wake of the January 6th riot. In a rare demonstration of how the federal government can actually get something done promptly when sufficiently motivated, the fencing began going up in record time. Access to the grounds was strictly controlled with a limited number of gates offering entry. And this, at least according to some Democrats in the District, is a reason that D.C. should be granted statehood. Huh? If you're feeling confused right now, you're not alone. The explanation being offered by the District's municipal government is based on a rather obscure law requiring any new legislation passed by the District to be hand-delivered in a paper hard copy to the leadership in both the House and the Senate. There is no provision for delivering them electronically or even through the Postal Service. So with new laws being passed over the past week, the officials tasked with delivering them were initially unable to get into the building with the documents.
The Editor says...
If the fence is in your way, take it down!
Democrats Introduce Legislation To Make DC The 51st State (And Give Dems Full Control Of Senate). Democrats have been salivating over the idea of making Washington DC a state for years. Why? Because they know Washington DC is a cesspool of radical Democrats and thus want to increase their majority with two more Senators and who knows how many Congressmen. And today [1/27/2021], Democrats have just introduced legislation in the Senate to make Washington DC the 51st state.
D.C. Mayor Bowser: Dem-Led House, Senate Will Pass D.C. Statehood, Bring It to Biden's Desk. Washington D.C. Mayor Muriel Bowser told "Just the News" on Friday that the Democratic-led Senate and House will vote in favor of statehood for the District of Columbia and send the bill to President Joe Biden's desk, who has expressed support for D.C. statehood in the past. Bowser said, "The nation's capital, the federal enclave, continues to exist as the nation's capital and everything outside of those new boundaries becomes the 51st state. Our congresswoman — we had our first successful vote on statehood in the House of Representatives last year. She reintroduced the bill. She has a record number of sponsors."
Democrats prepare to cement their hold on political power forever. Last week House Democrats reintroduced H.R.1, a voting, and campaign-finance bill. It will grease the Democratic voting machine nationwide. It will restrict political opposition and end voter ID. They also introduced a bill to provide statehood for the District of Columbia that would guarantee Democrats two new Senate seats. Statehood for DC is likely unconstitutional, but we know that doesn't matter to the anti-constitutionalists.
DC Mayor Lashes Out As "Stop the Steal" March Heats Up, Calls Out National Guard In Fear of Trump Supporters. On Sunday, liberal Washington D.C. mayor Muriel Bowser lashed out as the "Stop the Steal" protests in her city of Washington D.C. are gearing up to take place on January 6th. Bowser is allegedly calling in the National Guard for the pro-Trump protests in fear of violence from Trump supporters, not the violent liberal extremists. "I am asking Washingtonians and those who live in the region to stay out of the downtown area on Tuesday and Wednesday and not to engage with demonstrators who come to our city seeking confrontation, and we will do what we must to ensure all who attend remain peaceful," Bowser said in her statement.
National Guard Troops Deployed to D.C. ahead of Electoral College Count. Hundreds of National Guard troops are being deployed to Washington, D.C., in anticipation of potential protests and rioting in response to Congress's forthcoming vote to affirm President-elect Joe Biden's victory. After Mayor Muriel Bowser on New Year's Eve requested assistance from the Guard on the streets from January 5 to 7, 340 National Guard troops will be activated, according to the Associated Press.
National Guard Activated to Help Support Police During Pro-Trump Protests. More than 300 District of Columbia National Guardsmen will be in Washington this week to help support police officers patrolling protests scheduled by supporters of President Donald Trump this week. "We have received confirmation that the D.C. National Guard will be assisting the Metropolitan Police Department, beginning tomorrow through the life cycle of this event," Metropolitan Police Chief Robert Contee III told reporters at a press conference on Jan. 4. National Guard personnel will be assisting police officers from Jan. 5 to 7 with crowd management and traffic control, freeing officers "to focus on anyone who's intent on instigating, agitating, or participating in violence in our city," he added. Mayor Muriel Bowser, a Democrat, revealed she'd requested National Guard help in a Dec. 31 letter to District of Columbia National Guard Commanding General William Walker.
D.C. mayor bans guns ahead of upcoming pro-Trump protest, or within 1,000 feet. Washington, D.C. officials are restricting the constitutional rights of some Americans planning to gather in the nation's capitol this week in support of President Donald Trump. According to a notice by the D.C. Metropolitan Police Department anyone with a valid D.C. concealed carry license who plans to exercise their First Amendment right to peacefully protest at planned events this week will not be allowed to bring their firearms within 1,000 feet of the rally.
Because DC officials are all Democrats...
D.C. Officials Slam Pro-Trump Rally Planned to Oppose Biden's Election. Officials in the District of Columbia are characterizing a pro-Trump rally planned for January 6 as backed by extremists, but organizers say the event will feature well-respected conservative activists and elected lawmakers from across the country. According to the rally's website, it will feature a wide range of conservatives, including Tea Party Patriot's Jenny Beth Martin; president of Phyllis Schlafly Eagles, Ed Martin; founder and president of Moms for America, Kimberly Fletcher; and Andrew Pollack, a school safety activist whose daughter was killed in the Marjory Stoneman Douglas High School mass shooting.
Chaos and Anarchy in DC. In case you missed it, over the weekend tens of thousands of protesters marched in the District of Columbia to voice their support of the president and opposition to voter fraud. The "Million MAGA March," held Saturday afternoon, was a peaceful event. But as the sun went down and the pro-Trump demonstrators left the protest, violent agitators and counterprotesters emerged and descended upon them to harass and, in many cases, to commit violence. [Seven video clips] Police arrested 21 people in connection to the violence, according to NBC Washington. NBC Washington described some of the various charges of the suspects in this maelstrom, which included disorderly conduct and assault. Though many local outlets covered these incidents extensively, the story gathered little attention from national media. One would think that widespread violent attacks on peaceful protesters expressing their First Amendment rights would elicit a strong response from journalists. But coverage was both lukewarm and deceptive, portraying the incident as if it was Trump supporters who were the originators of the violent behavior.
Black Man Storms Into Shop, Pepper Sprays Chinese Cashier While Yelling About COVID. The Metropolitan Police Department is investigating after a man pepper sprayed a store owner in what is described as a race-motivated assault. The incident happened Tuesday morning [11/10/2020] at Valley Brook Tea at 2101 P Street NW. Police said the suspect yelled at the owner from outside the building, then went inside. [Video clip]
#Antifa and #Black Lives Matter Are Evil. Today the Million MAGA March took place in Washington, D.C. to support President Trump as he fights for honest election returns. Predictably, activists/communists/criminals from Antifa and BLM — the groups no longer seem to be distinct — turned out to make trouble. They attacked the Trump supporters; you can see a number of videos at ZeroHedge: "BLM/Antifa Thugs Attack Trump Supporters, Including Children, After D.C. 'Million MAGA March.'" Here, you see Antifa/BLM thugs attacking a Trump-supporting family. They knock a little girl to the pavement: [Video clip] These leftists are simply evil people. It is easy to understand why they want to defund the police: if we had adequate law enforcement in America's cities, they would be in jail where they belong.
Looting At Walgreens! Washington, DC. [Video clip]
Here's What People In DC Think Will Happen If Trump Gets Reelected. The Daily Caller News Foundation spoke with people on the streets of Washington, D.C. about what they think will happen if President Donald Trump is re-elected in next week's presidential election. Some Washington D.C. business owners have boarded up store entrances in preparation of possible unrest around the election, various videos show. Protests and violent demonstrations have been ongoing in the U.S. since George Floyd's death in police custody in May and some residents expressed concern that the unrest could carry over into election-related chaos if Trump wins.
The Editor says...
Any post-election rioting will not be Trump's fault.
Amy Coney Barrett has some 'splainin' to do on white racism. One way or another, sooner or later, Judge Barrett's family will learn the real threat to their safety in their new hometown of Washington, D.C. is not white racism but black violence: How black crime is so wildly out of proportion and how so many reporters and public officials — and federal judges — are in denial, deceit, and delusion about it. What then? How is Judge Barrett going to let her children know about all the Metros they cannot ride, all the schools they cannot attend, all the parts of town — black neighborhoods — they must not visit because white people are just not safe there? So many examples. So few tears shed for the victims of black crime. How about the white kids visiting D.C. on a college inspection tour? From the moment they stepped on the campus of Howard University — America's most notorious black college — they were threatened, assaulted, and robbed. Then run out of the cafeteria and off the college grounds because they were white, and one was wearing a Trump hat. The school paper opined about how proud they were of the Howard students for protecting their school. Soon after the school president tweeted in agreement.
The poor are being USED, on a colossal scale:
The City is Killing America. [Scroll down] Cities concentrate civilizational achievements and challenges, but it's been a long time since cities were generating American achievements. America's cities were once built to house industries and businesses. Their only real business anymore is the business of government. That's why the Democrat plan to stack the Senate depends on making D.C. into a state. American cities aren't hyperdense blocs because of industrial density. Even as the city went into a decline as an industrial center, municipal governments began building huge stacks of public housing meant to cram as many people as cheaply as possible into a single block. Why did so many people need to be housed in such a small space? It wasn't because they had jobs, but because they didn't. And yet cities needed to keep growing, not because they had too many jobs to fill, but because their political influence depended on human capital. [...] That's what the battle over the census is about.
Why It's Time To Leave Cities Like Washington D.C. For Good. On this episode of The Federalist Radio Hour, Founder and Executive Director of Power the Future Daniel Turner joins Federalist Senior Editor Christoper Bedford to discuss his recent article on how foolish local leadership and a negligent government forced him out of his urban community. Turner asks if tolerating smashed car windows, streets full of urine, and teen gangs is worth it anymore to live in cities like Washington D.C. "Nothing in DC is anymore. Not to me, at least," Turner wrote. [Video clip] While Turner said he is a city boy with a long family history of living in urban areas, he also said that COVID-19 shutdowns and the racial political agenda pushed by officials such as Mayor Muriel Bowser over the last couple months broke him.
Accounting for the "racial gap" in D.C. marijuana arrests. The Washington Post reports that a "clear racial gap persists in District's pot arrests." [...] As for why the racial gap exists in the first place, the answer is so obvious that even the Post supplies it (if you read far enough). Reasonably enough, the city deploys its police officers primarily to areas plagued by high rates of violent crime. These areas are populated mostly by Blacks.
Save Washington, D.C.. D.C. mayor Muriel Bowser must think she's clever. Maybe she's just desperate. After weeks of lawlessness in D.C., she's "pleading" with Acting U.S. Attorney Michael Sherwin to lower the boom on not-so-peaceful protesters. In typical Democrat fashion, the violence and destruction plaguing a city — in this case, a very special city — isn't the mayor's fault. Voters aren't buying this pap. By Election Day, they really won't be buying it. Ask conservatives why mobs are running D.C.'s streets, and the typical answer is that Bowser isn't doing her job. They're right about that. Say conservatives, if D.C. can't handle the mobs, Bowser should request help from the president. Trump is ready to intercede. Law and order could be restored in hours.
Trump Was Right, The Woke Mob Is Coming For The Washington Monument. Remember a few years ago, when the left scoffed at President Donald Trump for suggesting that mobs tearing down Confederate statues wouldn't stop there? "This week it's Robert E. Lee. I noticed that Stonewall Jackson is coming down. I wonder, is George Washington next week, and is it Thomas Jefferson the week after? You really do have to ask yourself: 'Where does it stop?'" NPR even did a "fact check" to prove Trump was nuts for saying that. Others blasted the president for comparing the nation's founders to slave-loving traitors, suggesting that it was another example of Trump's racism. Well, a working group appointed by Washington, D.C., Mayor Muriel Bowser released a report this week that called for removing or relocating (or "contextualizing") the Washington Monument and the Jefferson Memorial because Washington and Jefferson have been deemed "persons of concern."
White House rips D.C. plan to remove Washington Monument, Jefferson Memorial. The White House slammed Washington, D.C., Mayor Muriel Bowser on Tuesday night for a "ludicrous" plan to remove, relocate or "contextualize" the Washington Monument, the Jefferson Memorial and other monuments in the nation's capital. "By publishing a plan that recommends potentially removing the Washington Monument, Christopher Columbus Statue, Andrew Jackson Statue, and Jefferson Memorial — among many other ludicrous recommendations — the radically liberal mayor of Washington, D.C., is repeating the same left-wing narrative used to incite dangerous riots: demolishing our history and destroying our great heritage," said White House press secretary Kayleigh McEnany.
Coming Soon to Our Nation's Capital: A Comprehensive Purge. Mayor Muriel Bowser of the District of Columbia created a D.C. Facilities and Commemorative Expressions (DCFACES) Working Group to review the hundreds of public buildings and spaces in the District, and make recommendations as to whether they should be renamed. The Working Group has now submitted its report; [...] These are the criteria that the Working Group says it used in recommending renaming of public monuments, buildings and spaces: [...] ["] [#5] Violation of District human rights laws — did research and evidence find the namesake committed a violation of the DC Human Right Act, in whole or part, including discrimination against protected traits such as age, religion, sexual orientation, gender identity and natural origin?["]
The Editor says...
How can George Washington be held accountable for "human rights laws" that were written in the 20th century, if not later?
Why DC Statehood Is a Suicidal Gamble. When U.S. cities erupted after the death of George Floyd, D.C. Mayor Muriel Bowser was in the vanguard of the protests, renaming a section of downtown Black Lives Matter Plaza, and painting the name in letters on the street so huge they could be seen from space. Thursday [9/3/2020], however, Bowser awoke to those same BLM protesters yelling outside her home, denouncing a "D.C. police murder of a Black Man," and demanding the mayor fire Police Chief Peter Newsham. 18-year-old Deon Kay had been shot and killed Wednesday afternoon in an encounter with cops. While this was the fifth shooting by D.C. cops this year, it was the first fatality. There have been 130 other homicides in D.C. in 2020, mostly of Black folks that involved other Black folks, and not the cops.
DC Police release bodycam footage showing moment cops shoot dead 18-year-old black man after he pulled a gun. Washington D.C. police have released bodycam footage showing the moment officers shot dead an 18-year-old black man after he allegedly brandished a gun during a police chase — sparking further protests across the city. Deon Kay died on Wednesday [9/2/2020] after he was shot in the chest by a Metropolitan Police officer identified on Thursday as Alexander Alvarez.
Protesters converge at police station, DC mayor's home after fatal police shooting of black suspect. Loud, unruly protests erupted again in Washington, D.C., Wednesday evening following the fatal shooting earlier that afternoon of another black suspect. According to Metropolitan Police Department Chief Peter Newsham, as local officers were following up on reports of a man with a gun, they encountered a vehicle containing several men, including the suspect, identified as Deon Kay, 18. "Officers responded to the scene to 'investigate a man with a gun' and found a group of people around a vehicle, according to a police statement," DCist reported.
DC Mayor Muriel Bowser Considering Proposal To Remove Thomas Jefferson, Other American Icons From Public Spaces. A commission created by Washington, D.C., Mayor Muriel Bowser has recommended a slew of changes to public buildings in the district that includes scrubbing Thomas Jefferson's name from schools and potentially removing the Washington Monument. The District of Columbia Facilities and Commemorative Expressions (DCFACES) board submitted its recommendations to Bowser on Monday, suggesting changes to monuments, memorials, and public spaces to better reflect "DC values." Bowser assembled the committee in July to "review the legacy of namesakes of District assets."
Six Arrested for Assaulting Cops as Disorder Reigns in D.C.. Six people were arrested for assaulting police officers in Washington, D.C., over the weekend as the nation's capital was gripped by the worst unrest it has seen since early June. The D.C. Metropolitan Police Department arrested a total of 27 over the course of a chaotic four days, which began Thursday as protesters grew violent after President Donald Trump broadcast his acceptance of renomination for the presidency from the White House lawn. In total, 15 MPD officers sustained injuries, Chief of Police Peter Newsham announced during a press conference Monday, including one officer whose nose was broken.
A Tyranny Perpetual and Universal? [Scroll down] The [Washington] Post has always been a liberal rag. But it was never so brazenly anti-American, so shamelessly dishonest, so unreservedly dedicated to racial grievance-mongering. It used to be able to call a riot a riot and not resort to ridiculous euphemisms like "mostly peaceful" to describe rampant street violence. Above all, the Post used to care about its home town. It doesn't anymore. The District of Columbia, into which I must occasionally (and reluctantly) venture, is a shell of what it was just months ago. For the span of several weeks, there was a riot roughly every night. Businesses everywhere are now closed — and not just from COVID-19. Windows everywhere are boarded up. Graffiti, much of if revolutionary, covers seemingly every square inch of vertical space. The streets are deserted. To the extent that you see anyone, chances are above 50 percent it's a vagrant. At the few restaurants that remain open, thanks to outdoor seating, diners are as likely as not to be accosted by bullhorn-wielding anarchists. The town has a post-apocalyptic feel. The newspaper founded in Washington in 1877 speaks of all this out of three sides of its mouth: none of it is happening; all the protests are peaceful and justified; it's good that America is finally getting the thrashing she deserves.
Police arrest 8 during DC protests, including 5 for allegedly assaulting officers. Police in Washington, D.C., arrested eight people, including five accused of assaulting police officers, during protests late Thursday night into Friday in the wake of President Trump's Republican National Convention speech at the White House, police said. The Metropolitan Police Department (MPD) arrested people ranging in age from 18 to 37 early Friday, according to MPD data, after hundreds gathered around the White House on Thursday night during and after Trump's Republican presidential nomination speech at the RNC.
19 Videos of Left-Wing Protesters Harassing People After the Republican National Convention. Protesters harassed people in the streets of Washington, DC, following the last night of the Republican National Convention at the White House. Many of the individuals harassed were Republican politicians and RNC guests who were leaving the convention's closing ceremonies and were met by protesters shoving, cursing, and shouting Black Lives Matter slogans at them. Breitbart News reporters and various others on the scene captured video of the confrontations.
Rand Paul, BLM and DC's street harassment laws. Over the past week, Washington, DC has turned into a truly dystopian nightmare. Diners at several area restaurants, including the famous Martin's Tavern in Georgetown, were accosted by a Black Lives Matter mob that bullied them into raising their fists in solidarity with the movement. Restaurant patrons who refused to comply faced further verbal abuse and harassment. The trend continued outside the White House on Thursday night. Attendees of President Trump's acceptance speech during the Republican National Convention were thrown to the wolves as they left the event, and were chased and screamed at as they made their way back to their hotels. Kentucky senator Rand Paul and his wife Kelly received some of the most aggressive harassment. Police officers formed a human barricade to protect them from the protesters, who repeatedly shoved the officers and threatened the senator.
The White House and DC last night: A Contrast between Law and Lawlessness. Last night, I was privileged to attend the final night of the Republican National Convention as a guest sitting on the South Lawn of the White House. It was a sultry Washington, D.C. summer evening, and the guests were happy and excited to be there. But getting there had been a shock. I was part of the Maryland delegation who had met for dinner at the Willard hotel across the street from the White House. We were told that the Maryland Republican Party had hired armed security guards to walk us across the street to the White House grounds. [...] I have never in one night been both so proud of my country and so ashamed of it. It is a disgrace that that you cannot walk in the streets of D.C. without police protection — that you cannot walk in the streets without being cursed and threatened.
Rand Paul confronted by Black Lives Matter protesters after RNC. Rand Paul was confronted by a rowdy group of Black Lives Matter protesters in Washington, DC, early Friday after leaving the White House for the Republican National Convention. Paul was walking to the Hotel Washington with his wife when a crowd descended upon him while shouting "Say Her Name" and "Breonna Taylor." The senator from Kentucky — where Taylor was fatally shot and killed by police — was being escorted by D.C.'s Metropolitan Police. In one of the videos, a protester pushes a Metro DC police officer who trips and brushes into Paul. The officer briefly stumbles and regains his footing. [Video clip]
Rand Paul calls for FBI arrests, investigation into 'mob' he believes 'would have killed us,' if not for police. Sen. Rand Paul, R-Ky., told "Fox & Friends" he believes he would have been killed if not for the police when he and his wife were surrounded and attacked by a "mob" yelling threats and pushing police upon exiting the White House after President Trump's acceptance speech at the Republican National Convention (RNC) Thursday night [8/27/2020]. "It was horrific," the Republican senator — who had part of his lung removed due to a complication from the 2017 assault by his neighbor — told host Steve Doocy of the "unhinged" mob that continued to get bigger and bigger.
BLM in D.C. Assault People in Streets, Accost People Leaving Republican Convention Including Vernon Jones, Brian Mast. President Donald Trump gave his final acceptance speech of the RNC acceptance at the White House on Thursday evening with many people in attendance on the lawn. But outside the White House, the BLM mob was gathering. The BLM had hoped to be so loud that that they might drown out the event. They failed at that which made them incredibly frustrated as one can see in this picture. [Numerous photos and video clips]
America's Woke Red Guards Enforcing Goodthink by Harassing D.C. Restaurants Patrons. I'm really excited about the new woke America and how everyone is pitching in to help bring truth, justice, and almost the American way to life. Of course, if you don't pitch in to help, that's something of a problem. But never fear, our very own version of the Chinese Red Guards are on the job and will ensure that those who are hesitant at giving their full support to the movement will be dealt with severely. [...] Goodthink is a state of mind. And it's really not that hard to achieve. Just sit down, shut up, cheer when you're told to cheer, boo when you're told to boo. And most importantly, do what you're told.
D.C. Black Lives Matter Protesters Adopt Strategy of Intimidating Random White People. Two years ago, there was a debate about whether restaurants were morally justified in asking Trump administration officials to leave their establishments. It's a distressing sign of the times that such an act of public confrontation looks positively tame compared with what D.C. BLM activists did yesterday. A movement that deploys large crowds to confront, intimidate, and provoke random small businesses and their customers will quickly and rightly find itself demonized by the public.
There was rioting in Washington, DC Thursday night, 41 arrested. This doesn't seem to be getting as much attention as the nightly activity in Portland and Seattle but protests in Washington, DC got destructive last night [8/13/2020] and 41 people were arrested: [...] DC police said they only arrested people who were "engaged in rioting behaviors." [Video clips]
Weak mayors destroy America's great cities. Anthony Williams single-handedly revived Washington, D.C. through strong leadership, pro-business policies, a dedication to better schools and an understanding that he had to get control of crime. Muriel Bower, the current D.C. mayor, is steadily but surely, reversing every one of those accomplishments. She bows to the teachers' unions and keeps schools closed. She does little to stop the crime spree that is erupting in the city's toughest neighborhoods. She seems intent on destroying restaurants and other small businesses that made D.C. great again.
Man 'ran aggressively' at Secret Service officer before being shot near White House. The man shot near the White House on Monday — briefly halting the president's press briefing — "ran aggressively" towards a Secret Service agent and claimed to have a weapon, authorities said. The shooting of the 51-year-old suspect by a federal officer happened at 5:50 p.m. right outside the White House at the corner of 17th Street and Pennsylvania Avenue NW, the Secret Service said in a statement. "The suspect approached the officer and told the officer he had a weapon. The suspect then turned around, ran aggressively towards the officer, and in a drawing motion, withdrew an object from his clothing," the federal agency said.
Secret Service Officer Also Transported to Local Hospital After Shooting Outside White House. Secret Service on Monday afternoon interrupted President Trump's presser and pulled him away from the podium in the briefing room and moved him into the West Wing. President Trump returned moments later and confirmed that an individual was shot by the Secret Service outside of the White House and was taken to the hospital.
One Dead, Multiple People Injured in Shooting in Democrat-Controlled D.C.. One person is dead and multiple others injured following an early Sunday morning [8/9/2020] shooting in Democrat-controlled Washington, DC. Fox 5 DC reports the shooting occurred around 12:30 a.m. Sunday during a party.
Obama's latest outrageous political games [are] a reminder of how he opened door to Trump. During his eulogy at the funeral of the civil-rights hero John Lewis, Obama called for a degree of norm-shattering in service of the partisan interests of the Democrats that will, quite simply, tear this country asunder. The 44th president took an odd turn into policy, insisting that changes be made so that "every American citizen has equal representation in our government, including the American citizens who live in Washington, DC, and in Puerto Rico." Obama was effectively calling for the grant of statehood to these two US territories. Now, he knows that statehood can only be granted by a vote of both houses of Congress, after which the law must be signed by the president. And under the rules that currently govern the Senate, this would never happen. (Put aside for a moment that the 23rd Amendment likely renders any effort to grant DC statehood unconstitutional.) Why? As a practical political matter, DC is a Democratic stronghold, and it's almost certain Puerto Rico would be, too, if it became a state.
What a lovely city.
BLM Protesters Terrorize White People Trying To Enjoy Some Ice Cream In DC. Black Lives Matter protesters made a great effort to ruin the day for this crowd just trying to enjoy their ice cream at Thomas Sweet ice cream shop in DC. Protesters banged drums and blared an air horn in the face of patrons. The angry children claimed the people just trying to have a cold treat on a hot day didn't respect BLM by not giving them their attention. [Video clip]
Top Dem Senate Challengers Silent on D.C. Statehood. A number of prominent 2020 Democratic Senate challengers have refused to take a position on D.C. statehood after Senate Minority Leader Chuck Schumer (D., N.Y.) called the issue a "top priority" should his party gain control of the upper chamber. Democratic Senate nominees in North Carolina, Maine, and Arizona — three races considered vital to determining the Senate majority in 2020 — have yet to take a stance on whether D.C. should become the nation's 51st state. Challengers in Texas and Kentucky, as well as Sen. Doug Jones (D., Ala.), have also failed to address the issue. None of the candidates responded to a request for comment from the Washington Free Beacon.
Goodbye, Washington DC. [Scroll down] I did my part, too. My role in the fabric of urban society, overlooked but essential, was to spend my money. Eat, drink, shop, spend, tip, pay. And man, did I pay: taxes, rents, then a mortgage and HOA fees. I paid taxes on things the government deemed "bad" for me, like alcohol and cigarettes; taxes on services which organized labor deemed "bad" for them, like rideshare. I paid gas tax, cable tax, cell phone tax, and, of course, income tax. Lots of income tax. All I asked in return was relative safety and to be left alone to enjoy the city. City-living in America, for decades, meant tolerating mild inconveniences so that you could be left alone, alongside millions of others. That was the tacit pact. And DC broke it.
There Is No Alternative to the Police. Last year, Clarence Venable was shot and killed in Washington, D.C. after attending a training session for a group called Violence Interrupters. When activists talk about defunding the police, violence interruption — or de-escalation by community activists — is one of the replacements that they have in mind. The Violence Interrupters were part of the Cure the Streets program implemented by the D.C. attorney general's office. But while millions have been spent on alternatives to the police, gun violence in the nation's capital continues to rise with no end in sight. Over 100 people have already been murdered in D.C. in 2020: a 26 percent annual increase. Not only isn't the violence being "interrupted," but the Violence Interrupters are proving helpless against it.
D.C. Mayor Bowser Partners With FBI-flagged Chinese Communist Front Group. Washington, D.C. Mayor Muriel Bowser and her administration are official partners of the Chinese Communist Party (CCP)-funded Confucius Institutes, a propaganda front through which China instills American students with a pro-China worldview. Bowser, who recently made waves when she renamed a street adjacent to the White House "Black Lives Matter Plaza," has been Confucius Institutes Partner since at least 2019, The National Pulse found. Both Bowser's D.C. office and D.C. public schools are identified as partners of Confucius Institute U.S. Center (CIUSC) on the organization's annual report.
10 policies Biden and Democrats would ram through after axing filibuster. Democrats want to make Washington, D.C., a state. This would guarantee the Democrats an additional member of the House of Representatives and two more senators in perpetuity. Unlike even Massachusetts, the district has never voted for a Republican presidential candidate. The House recently passed a Washington, D.C., statehood measure along party lines. Without the filibuster, the same could happen in the Senate.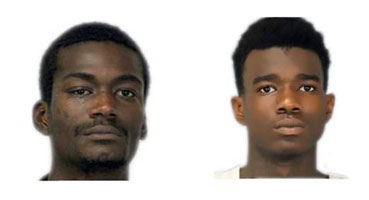 Suspect in deadly shooting of 11-year-old had been released from jail due to COVID-19. After a second arrest was made Friday in the Fourth of July shooting of 11-year-old Davon McNeal, 7 On Your Side is learning about a series of factors that may have contributed to his death. The shooting happened right after a community "peace cookout" in Southeast D.C. Davon's grandfather, John Ayala, is the founder of DC Guardian Angels. His mother works as a violence interrupter in the city. According to court documents, a marked Metropolitan Police Department cruiser that had been stationed in the area on a 24-hour detail as a result of a June 29 shooting at the same location was called away on a priority call moments before the shooting.
The 50-star flag turns 60 years old. On June 27, the House of Representatives made history by approving a bill to grant statehood to Washington, D.C. Though the Democrat-backed measure is dead on arrival in the Republican-controlled Senate, there was unintended irony in the timing of its passage in the House. It came six days shy of the current U.S. flag's 60th birthday. This is the longest stretch in American history that Old Glory has gone unchanged.
Democrats Attempt DC Statehood — House Passes Bill 232-180 Vote. Washington DC was not established as a state for the exact reason why Speaker Pelosi and House Democrats are trying to gain statehood for Washington DC; absolute corruption and power, it's a self-fulfilling proposition. Pelosi is now trying to cloud the latest effort under the false pretense of civil rights; but civil rights has nothing to do with it.
Against Columbia Statehood. Breathes there a citizen of this great republic who believes that the most pressing problem in America today is that Washington, D.C., and its denizens simply do not have enough influence on the national government? To listen to House Democrats, you would think so. But this is actually about simple partisanship. The District of Columbia — our national capital district, named for Christopher Columbus — has only once in its history, barely in 1972, given 20 percent of its presidential vote to a Republican. Its local government has been wholly dominated by the Democratic Party for all of living memory. Agitation for D.C. statehood is about partisan advantage, no more and no less.
MSNBC Wants Dems to Steal Control of Senate With D.C. Statehood. On her 12:00 p.m. ET hour show on Thursday [6/25/2020], MSNBC Andrea Mitchell desperately attempted to make the case for Washington D.C. statehood in order to help her friends in the Democratic Party gain two additional U.S. senators and possibly a permanent advantage in the congressional chamber. Lefty historian Jon Meacham then joined her in advocating the radical agenda and tossing aside the Constitution. "The House is going to vote tomorrow on whether Washington, D.C. should become the 51st state....This, as murals supporting statehood are popping up all over the city," Mitchell gushed as she introduced her propaganda piece.
The Editor says...
Murals don't just "pop up" out of nowhere. If murals are "popping up all over the city," it's because of a coordinated government propaganda campaign, of which this "news" report is a part.
House Democrats will vote to make Washington D.C. a state - and rename the District of Columbia the Douglass Commonwealth. House Democrats are poised to approve Washington, D.C., becoming the nation's 51st state in a historic vote scheduled for Friday [6/26/2020]. Washington the 'District of Columbia' would be no longer, the bill's language says, as the new state would be referred to as 'Washington, Douglass Commonwealth' — swapping out Italian explorer Christopher Columbus for Maryland-born abolitionist Frederick Douglass.
Pelosi says DC statehood bill would right a 'grave injustice'. House Speaker Nancy Pelosi joined with other Democrat leaders Thursday [6/25/2020] in pushing for D.C. statehood ahead of a Friday vote in the House, saying making the city the country's 51st state would right a "grave injustice." [...] The Speaker noted that D.C. residents pay taxes, serve in the military and contribute to the "economic vitality" of the U.S., but do not have representation. "How could it be? Whose idea was that?" Pelosi continued. House Majority Leader Steny Hoyer, D-Md., noted that the D.C. statehood bill, which calls for D.C. to become the 51st state, has 226 co-sponsors. He called it a "civil rights issue of our country."
The Editor says...
Nobody is obliged to live in the District of Columbia. Anyone with qualms about taxation without representation is free to move to an adjacent state, or any other state, or another country.
House Democrats set to vote next week on DC statehood. House Democrats announced Tuesday [6/16/2020] that they will hold a vote on DC statehood next week — in what likely will be the first time a chamber of Congress approves making the nation's capital city the 51st state. The bill is expected to pass easily on June 26 with overwhelming Democratic support. But it will die just as surely with opposition in the Senate from Republican Majority Leader Mitch McConnell of Kentucky. [...] The capital is home to roughly 700,000 people — more people than Vermont and Wyoming, and nearly as many as Alaska. If it were a state, DC would have one House member and two senators.
The Editor says...
The District of Columbia would have one Democrat House member and two Democrat senators. That's why D.C. won't be a state until the Democrats take control of the White House and the Congress. And if that ever happens, statehood for D.C. will be the least of our concerns.
Warzone: Ring Camera Captures Wild Shootout In D.C.. Ring surveillance footage obtained by FOX 5 DC shows a crazy shootout the broke out Friday evening in Northeast D.C. Police say six arrests were made and at least one person was wounded.
D.C. Mayor Bowser sued over Black Lives Matter mural. District of Columbia Mayor Muriel Bowser is being sued over the "Black Lives Matter" mural she commissioned to be painted on a stretch of public street near the White House. The suit alleges that Bowser's action violated the First Amendment and showed a preference to the "Black Lives Matter cult orthodoxy." Last week, Bowser commissioned the mural, in addition to renaming the street Black Lives Matter plaza. The lawsuit claims that Bowser's decisions came at the expense of taxpayers while prizing one faith or belief over others. The suit also argues that Bowser, a Democrat, acted in violation of the Constitution's Establishment Clause, according to The Washington Times.
D.C. mayor sued over 'Black Lives Matter' on street to White House. A group of activists sued Washington, D.C. Mayor Muriel Bowser this week over her decision to paint "Black Lives Matter" down two blocks of 16th Street, which leads to the White House, saying she violated the First Amendment and showed favoritism to "the Black Lives Matter cult orthodoxy." The lawsuit, filed in federal court on Wednesday, complained Ms. Bowser's move, as well as her decision to rename a nearby street "Black Lives Matter Plaza," came at the taxpayers' expense but showed a preference for one faith — or belief — over others. The main argument in the 51-page complaint filed at the U.S. District Court for the District of Columbia is that Ms. Bowser is violating the Establishment Clause of the U.S. Constitution by supporting one orthodoxy over others.
D.C. Mayor and Democrats Take a Page Out of the Palestinian Authority's Playbook. [Scroll down] Washington, D.C.'s radical Mayor Muriel Bowser decided in her infinite wisdom to name the area in front of the White House "Black Lives Matter Plaza." This is not a joke — and it cannot be missed since she brought in "artists" to paint in massive bright yellow letters those exact words (a street sign would have been classier but that was clearly not the message she was trying to achieve — and class is not her forte). The mayor believes that the violence across her streets as well as much of America, and the perpetrators of much of that violence, deserve honor and recognition as she turns the criminals into martyrs in the form of renaming several blocks of our nation's capital. And if that doesn't encourage the violence further, not only did Mayor Bowser throw the Utah National Guard, flown in to protect the citizens of the District, out of their hotel in an irresponsibly partisan and hateful move, the St. Louis prosecutor in charge of overseeing the crimes of protestors in her city decided it made sense to release them all back onto the streets.
Fleeing The Collapsing Imperium. I've been thinking that the US is in a May 1968 moment, but that's probably too optimistic. A reader who is a prominent Washingtonian (he identified himself, and I verified it; I'm not using his name to protect him) wrote this morning to say that he and a number of people he know are leaving the city for good in the wake of this past week's violence. He writes, and I quote with his permission: ["]I'm out. I've lived in this city most of my life, and I've loved it. But I'm not lying to myself any more. I can see where this is going. It's obvious. I don't want to be here for what happens next. The city has been taken over by extremists who worship conformity and violence. They don't care how many people they hurt. This is a religious cult. All that matters to them is race theology.["] [...] Meanwhile, I'm hearing that there are conservative Americans in the DC area who are talking about attempting to emigrate to one of the Visegrad countries (Hungary, Czech Republic, Slovakia, Poland). They see no hope anymore here.
National Guard Members Look for Place to Stay After DC Mayor Kicks Them Out of Hotel. Members of the National Guard on Friday were looking for a new place to stay, after D.C. Mayor Muriel Bowser ordered that they leave the hotel they were staying at, according to an official. The city had taken over the Marriott Marquis in downtown Washington, D.C. to use for the National Guard's coronavirus response mission, but many rooms remained vacant, so National Guard members deploying to D.C. as part of the civil unrest mission began staying there.
Trump says Washington, DC, will never be a state — because of all the Democrats. President Trump says Washington, DC, won't ever be a state because Republicans aren't "stupid" enough to add guaranteed Democratic seats in Congress. "DC will never be a state," Trump told The Post on Monday during an exclusive interview in the Oval Office. "You mean District of Columbia, a state? Why? So we can have two more Democratic — Democrat senators and five more congressmen? No thank you. That'll never happen." The capital city is home to roughly 700,000 people — more people than Vermont and Wyoming, and nearly as many as Alaska.
Should Washington, D.C., become the 51st state? Attorney General William Barr has reportedly assigned a prosecutor to review the criminal case against General Michael Flynn, President Trump's former national security adviser. Barr tapped U.S. attorney for the Eastern District of Missouri, Jeffrey Jensen to look into the circumstances surrounding Flynn's FBI interview, the people familiar with the inquiry said. The inquiry began this past month, the officials said. The attorney general has also reportedly appointed prosecutors to review several other politically sensitive cases, although none of those cases have been specified.
Political Trials Should Be Tried Outside of the Beltway. [Scroll down] Hillary Clinton won 90 percent of the D.C. vote in 2016 compared to Donald Trump's four percent. In the metropolitan area as a whole, which includes adjacent counties in Virginia and Maryland, Clinton won 68 percent. The federal government is the area's largest employer; nearly everyone else is somehow tied to government work as a lawyer, lobbyist, consultant, or journalist. By a 20-to-1 margin, Justice Department employees contributed heavily to Clinton's 2016 presidential campaign. Any trial automatically is rigged either in favor or against a political defendant based on the team for which the accused plays — and if it's Team Trump, the outcome is predetermined even before the opening statements. After all, how could a swamp-dweller objectively judge a case tied to a president promising to drain the swamp? The jury selection for the 2019 trial of Greg Craig illustrated the near-impossibility of seating an impartial panel in Washington.
DC Law. Washington, D.C. has a relatively small population from which jurors must be found for the federal and local grand juries, petit juries, and civil juries. [...] Since almost 80% of the city are Democratic voters, often employed by the government or are connected to law enforcement or have family members who are, the ability to expeditiously find panels in criminal cases is limited. Worse yet, the chance of an unbiased panel in a case involving Republican figures is minimal. If you think this puts Republican figures at far greater risk than Democrats, you are certainly not wrong. Recall if you will the prosecutor who publicly stated the Starr special counsel's office believed Hillary Clinton had lied to the grand jury, but because ethical prosecutors are not to bring cases they have no reasonable likelihood of winning and no D.C. jury would convict her, they were declining to prosecute her.
20-to-1 ratio: DOJ workers' contributions favored Clinton over Trump. Justice Department employees overwhelmingly contribute to Democrats, a trend that has become even more lopsided since Barack Obama's presidential inauguration, according to a campaign finance research organization. In the 2016 election cycle, Justice employees gave $438,077 to Hillary Clinton's Democratic presidential campaign and $23,874 to that of Republican Donald Trump, according to OpenSecrets.org, an arm of the Center for Responsive Politics, which crunched the numbers based on Federal Election Commission reports.
Trouble in Government-Funded Paradise. There are more than 3,000 counties in the United States, and the nation's capital is surrounded by five of the 10 wealthiest. Financial advisers call it "the proximately principal," meaning people located near enormous amounts of money tend to benefit. As proof, the non-stop flow of federal funds in the form of salaries, pensions, bonuses, grants, subsidies, overruns, waste and fraud has created a Washington-area economy second to none. Other parts of the country have economic ups and downs. The DMV (for the District, Maryland, and Virginia) has only ups. One result of so much incoming capital is a region that's disproportionately well off. Tiny Maryland enjoys a median household income of $80,776, the highest in the nation. Another is a way of life that makes the large Democratic majority uniquely oblivious to the normal concerns of those living elsewhere.
DC Statehood Is Up for a Vote Again. It's Still a Bad Idea. Dozens of American flags with 51 stars were just recently hung in downtown Washington, D.C. in advance of the House Oversight and Reform Committee's hearing on September 19 on the bill to make the District of Columbia the 51st state. It is the first House hearing on D.C. statehood since 1993. Let's dispense with any pretense. For the Democratic Party, this issue is about raw politics. Always has been. It is about the pick-up of two possible Senate seats and a House seat that one political party believes would be dependably and forever its own. And why not? Seventy-six percent of registered District voters are Democrats, while Republicans tally in only the mid-single digits. Over 90% of the District's vote went for Hillary Clinton in 2016's election. With the even further leftward shift in the House Democratic majority, the bill's sponsor, D.C. delegate to the House of Representatives Eleanor Holmes-Norton, has this time secured a notable 215 co-sponsors for her statehood bill, which surpasses the previous record for total co-sponsors (181).
Rep. Tlaib says she will fly altered flag to support DC statehood. Michigan Democrat Representative and "squad" member Rashida Tlaib proved just how little the American flag means to her by promising to display an altered version of it in support of D.C. getting recognized for statehood. The altered flag would carry 51 stars instead of the usual 50. Tlaib made her promise during a House Oversight and Reform Committee hearing on a Democrat bill to recognize the District of Columbia at America's 51st state. In preparation for the hearing, the city of D.C. ordered and displayed over 100 altered American flags with an extra star.
Slaying the imperial dragon. The administrative state, sometimes called the Deep State, undermines the country. D.C. is the hub of concentrated power used to control the country down to the most basic level. If citizens allow D.C. to determine the size of their commodes, they will allow most any kind of centralized control. In effect, D.C. is an Imperial City ruling by edict. This is supported by the fact that the richest five counties in the country are located around DC. These areas are where the imperial elite live — highly paid bureaucrats in lifetime jobs, lobbyists, think-tankers and the good friends of lobbyists in Congress along with mainstream media enablers. Congress is broken and has no intention of revoking the Imperial City now or in the foreseeable future.
Man arrested after dog walker fatally stabbed across from DC hospital. After going through video surveillance and canvassing the area, police arrested 24-year-old Eliyas Aregahegne, of Northwest D.C., inside a residence in the 500 block of Columbia Road. Police said that Magill, who was working as a dog walker, was walking dogs across MedStar Washington Hospital Center when the suspect approached her and stabbed her multiple times.
Why Don't Americans Want D.C. To Be A State? While D.C. statehood is very popular within the District (in 2017, 86 percent of D.C. residents voted in support of a statehood referendum), support among Americans at large is much lower. The question hasn't been polled that often, but in the only other polls we found, conducted in 1989 and 1992, a majority of Americans (around 55 percent) said they opposed D.C. statehood. So what is it about D.C. statehood that gives Americans pause? The most obvious explanation might be that adding a state could change the makeup of Congress.
The left has opened up a new front on America: July 4th. [Scroll down] In fact, Trump's bash is set to be on the smaller side of all these events, with just five vehicles and a ceremonial flypast. Hardly the stuff to strike fear into the hearts of D.C. residents, unless of course you're an alarmist AntiFa fan desperate to concoct a scare. Furthermore, the comparison to Tiananmen Square, or China/Russia-esque military parades falls flat when you realize no vehicles or personnel will actually be "parading". The terrible state of the D.C. roads and bridges (thanks Mayor Bowser) won't allow for it. Imagine: the most powerful country in the world can't even roll tanks down the streets of its own capital because the roads are falling apart. So menacing!
Can the swamp be drained?
City of Secrets: Estimated 10,000 people in DC are spies. Waves of civil servants, military and law enforcement officers, business people, students, diplomats and tourists saturate the city. That is the scene on a typical weekday in the world's most powerful city — whose business revolves around secret meetings, information and documents. Woven into that orderly bedlam are sophisticated networks of foreign nationals whose sole purpose is to steal secrets. They are spies. According to the International Spy Museum in D.C., an educational and historical center of U.S. intelligence documentation and artifacts, there are "more than 10,000 spies in Washington." While there may be some quibbling about the actual numbers, the FBI agrees with the premise.
DC Considering Voting Rights for Prisoners. Washington, DC, could become the first jurisdiction to restore voting rights for prisoners after a majority of its council-members on Tuesday backed bills to give incarcerated individuals voting rights and the ability to vote via absentee ballots. Council-member Robert White (D) introduced legislation that would give voting rights to "residents convicted and imprisoned for committing felonies." Another bill would allow D.C. residents in federal prisons to vote with absentee ballots.
Fight for D.C. statehood gets new push from Democrats. The D.C. statehood effort got new life Thursday, when longtime skeptic House Majority Leader Steny H. Hoyer threw his support behind the idea and fellow Democrats pledged hearings to advance the issue. Rep. Elijah E. Cummings of Maryland, chairman of the House Oversight and Government Committee, said he has scheduled a hearing for July 24, marking the first time in more than a quarter century that the topic has gotten that far. "This is a monumental step forward for equality and self-government for D.C.," said D.C. Delegate Eleanor Holmes Norton, the city's nonvoting representative in Congress.
Here Are 4 Egregious Ways the Left Wants to Transform American Politics. [#2] Granting Statehood to Washington, D.C.: [...] The Founders settled on placing our nation's capital in a federal city that would not be unduly influenced by a state government. As James Madison explained in Federalist No. 43, "dependence of the members of the general government, on the state comprehending the seat of government, for protection in the exercise of their duty, might bring on the national councils an imputation of awe or influence, equally dishonorable to the government and dissatisfactory to the other members of the confederacy." It is not as though residents of the District are actually without representation, despite what the license plates say. In a way, people living in D.C. have 535 representatives from both houses of Congress who live and work there for a large part of the year. The District also enjoys benefits from its unique status. For example, federal funds account for 20 percent of the District's budget, and Uncle Sam contributes more toward D.C. public school students than any other state. (As of 2018, the District spent roughly double the national average per student.
Democrats Push to Make Washington, D.C., the Fifty-first State. In the coming days, the House will vote on, and likely pass, H.R. 51, a bill that would make Washington, D.C., the fifty-first state. The bill, which has two hundred co-sponsors, was introduced by Eleanor Holmes Norton, a Democrat who for nearly thirty years has served as the non-voting representative for D.C.'s single at-large district. During her time in Congress, Holmes Norton has introduced more than a dozen statehood bills; this will be the first since 1993 to receive a vote. But because Washington, D.C., is not a state, Holmes Norton cannot vote on her own bill, or on final passage of other legislation on the House floor.
The Editor says...
The article immediately above is apparently an attempt to make us all feel sorry for Eleanor Holmes Norton. I'm not buying it. The District of Columbia is not a state and should never become a state. If Eleanor Holmes Norton wants to spend her day arguing and pontificating on the floor of the House, without any ability to vote on her own bills, she is just a source of unnecessary noise.
Nancy Pelosi Backs DC Statehood Bill. The District of Columbia is making yet another bid for statehood in 2019 — this time with the support of House Speaker Nancy Pelosi, who is tying the long-debated issue to voter suppression. D.C. Delegate Eleanor Holmes Norton has introduced a bill calling for some version of D.C. statehood every term she's served, but none of the bills has ever managed to land before the president. Now, with the backing of Pelosi and House leadership, supporters of the measure are more hopeful.
Washington, DC, could let 16-year-olds vote for president. WTOP-FM reports the bill won 3-0 approval in the Judiciary and Public Safety committee Thursday [11/1/2018] and will get a final vote before the full council this month. The 26th Amendment to the U.S. Constitution guarantees citizens 18 and older the right to vote, but scholars have said it doesn't prevent a state, or in this case, the nation's capital, from setting a lower age.
Gun Confiscation Hasn't Helped D.C. Crime Rate. Gun control advocates routinely argue that gun control laws will reduce crime, that they take guns out of the hands of criminals. Gun rights advocates typically counter with plenty of examples of places with sky-high crime and lots of gun laws. This tends to not go over well with people who get their knowledge of firearms policy from MSNBC. It doesn't go over well because it's true and they're not prepared for that. Kind of like how they won't be prepared to see how gun confiscation hasn't really helped the District of Columbia.
$2 Million Art Above Homeless Tent Encampment Highlights DC's Problems. Tents are a permanent fixture beneath the bridges that support the train tracks feeding into Washington DC's Union Station, particularly along the sidewalks in the rapidly developing NoMa neighborhood. Along the portions of M, L, and K Streets that are covered by railway overpasses in Northeast DC are dozens of tents — some taking over the entire width of the sidewalk, forcing pedestrians to step down into the street and dangerously close to oncoming traffic to get by. Camping on public property is illegal in DC, but the police don't typically crack down on tent-dwellers. Every now and again the city cleans things up by sweeping through heavily tented areas, ordering campers to leave and packing up any belongings left behind in storage, which residents can collect from the city up to 60 days later. Residents are given two weeks notice prior to the scheduled cleanup and the tents often return soon after.
Washington, D.C., may let 16-year-olds vote for president. Is that a good idea? High school students marched to protest for gun control after the Parkland shooting in Florida and soon they might be marching straight to the voting booth in the nation's capital. Washington is on track to become the first place in the country to allow people as young as 16 to vote in federal elections, including for president, as the nation glimpses the emerging political power of the generation that follows millennials. It's part of a burgeoning movement in the U.S. and abroad as a growing number of cities and states consider ways to expand voting rights to younger people.
The Editor says...
Why 16? Why not 15? If you're old enough to sell drugs on the city bus, you should be allowed to vote!
Fraud and Failure in D.C. Public Schools. Education reformers used to celebrate D.C.'s dramatic decline in school suspensions. Then a Washington Post investigation revealed that it was fake; administrators had merely taken suspensions off the books. The same reformers used to celebrate D.C.'s sharp increase in high-school graduations. Then an NPR investigation revealed that it, too, was fake; almost half of students who missed more than half the year graduated. For people who talk ceaselessly about "accountability," experts have been curiously silent in the face of these revelations. Worse yet, the top-down mandates they implemented in D.C., intended to hold principals and teachers "accountable" for improving "outcomes," have long since caught on across the country.
Is prostitution about to become honest business in the District? D.C. Councilmember David Grosso is behind a bill that would decriminalize prostitution, arguing it's in keeping with his advocacy for human rights and marginalized communities. "We basically criminalize too many activities," Grosso argued in a recent news conference. "It is time for the District of Columbia to reconsider the framework in which we handle commercial sex work, and move from one of criminalization to a focus on human rights, health and safety." Grosso says he worked with the Sex Worker Advocates Coalition, and followed recommendations from a variety of human rights organizations from around the world as he drafted the bill.
Judicial Watch representing Clarice Feldman in her lawsuit against DC Government. Federal law requires that DC's annual budget be approved by a majority or two-thirds vote of the DC Council and have affirmative appropriation passed by both Houses of Congress and presented to the president for signing. In 2013, DC passed the Budget Autonomy Act of 2012, which "purportedly grants the District authority to incur obligations and expend local tax and fee revenue without an appropriation passed by both Houses of Congress and presented to the President for signing." In other words, DC has sought to remove appropriation authority from Congress and grant it to itself. "This is quite simply a case of politicians gone wild. The DC government acts as if it can violate federal law and ignore the U.S. Constitution without repercussions," said Judicial Watch President Tom Fitton. "It is a federal crime to spend federal dollars without congressional authorization."
A homeless family needed shelter. D.C. gave them bus tickets to North Carolina. The nation's capital is one of the few places in the country that guarantee homeless families a right to shelter. So when Chanda Davis faced eviction last winter from the apartment in Southeast Washington she shared with her four children, she thought she could count on D.C.'s Department of Human Services for help. Davis got help she wasn't expecting. Instead of putting a roof over her family's head, the city put bus tickets in their hands — and sent them on a one-way trip to North Carolina.
Urban Leftists Can't Stop Violating the Constitution. Yesterday [1/18/2017], the Seventh Circuit Court of Appeals struck down yet another series of Chicago laws that transparently and clumsily attempted to circumvent the Second Amendment and controlling legal precedent protecting the rights of Chicago citizens to own handguns for self-defense. It's a battle that's been raging for almost a decade. [...] When it comes to the Second Amendment, Chicago is hardly unique. The District of Columbia has waged its own long battle against Heller, and even after the Supreme Court's decision, it has remained extraordinarily difficult to legally possess a handgun in the city. The result is a citizenry that largely lacks the capacity to defend itself against a criminal class that is killing men and women by the hundreds.
D.C. Homelessness Doubles National Average as Living Costs Soar. In December, a devastating survey of 32 big cities prepared by the United States Conference of Mayors showed Washington with the highest rate of homelessness. There are 124 homeless people for every 10,000 residents here, more than twice the national average. Nationally, homelessness has shrunk 12.9 percent over the last seven years.
Census Bureau: 4 Richest Counties in U.S. Are Suburbs of D.C.. The four richest counties in the United States, when measured by median household income, are all suburbs of Washington, D.C., according to newly released data from the Census Bureau. They are Loudoun County, Va., where the median household income was $125,900 in 2015; Falls Church City, Va., where it was $122,092; Fairfax County, Va., where it was $112,844; and Howard County, Md., where it was $110,224. The Census Bureau treats independent cities such as Falls Church, Va., as the equivalent of a county when calculating its median household income statistics.
1 in 5 D.C. Killers Were Set Free by "Sentencing Reform". Sentencing reform, a euphemism that the pro-crime lobby uses to mean going soft on criminals, is championed by the left and by some elements on the right. [A recent] Washington Post story shows the terrible effects of sentencing reform on the victims of criminals freed to rape and kill. [...] The mythical "kid just locked up for smoking pot once" touted by sentencing reform advocates is just that. A myth. The system is full of repeat offenders who take advantage of every loophole thanks to their lawyers and then continue committing more crimes, going in and out of the system.
DC Council Says Immigration Laws Violate 'Privacy,' Defends Status As Sanctuary City. Lawmakers defended the status of Washington, D.C., as a sanctuary city at a public hearing Thursday discussing a bill that would ban immigration raids in the city. Council Member Brianne Nadeau, the representative for the District's Ward 1, introduced legislation in April banning immigration raids and other attempts in the city to enforce federal law. The bill would further solidify the District's status as a sanctuary city for illegal immigrants. Nadeau said federal immigration raids "jeopardize residents' privacy, safety, and security," according to WJLA. Mayor Muriel Bowser issued a statement Monday [11/14/2016] reaffirming that the District is a sanctuary city, arguing it "makes our neighborhoods safer."
D.C. Statehood: A Bad Idea Whose Time Has Not Come. One of the stranger developments in politics, in recent months, has been the sudden resurgence of interest in statehood for Washington, D.C. Until Election Day, the mayor, Muriel Bowser, had made it a priority of her young administration — there had even been a mock constitutional convention to map the future — and the 2016 Democratic party platform declared that "restoring our democracy also means finally passing statehood for the District of Columbia." The problem is that the United States Constitution is fairly explicit about the status of what James Madison called the "federal district," separate from any state and subject to strict congressional supervision. Article 1, Section 8, Clause 17 of the Constitution advises that "Congress shall have Power to ... exercise exclusive Legislation in all Cases whatsoever, over such District ... as may, by Cession of particular states, and the Acceptance of Congress, become the Seat of the Government of the United States."
DC City Council Votes to Allow Physician-Assisted Suicide. That'll Change Us All, for the Worse. Too many people view physician-assisted suicide as a purely private matter between an autonomous adult who desires to die, and another autonomous adult who can provide medical assistance in death. But no man is an island. Allowing doctors to prescribe deadly drugs to assist in the suicides of their patients is not simply a one-off interaction between two consenting adults. Changing the laws that govern how doctors operate will change the entire ecosystem of medicine. It'll change how doctors relate to their patients and how much patients can trust their doctors.
Spoiler alert: DC state name to be State of Washington, DC. For decades, statehood advocates have pushed for the state to be called New Columbia. But on Tuesday [10/18/2016], the D.C. Council voted unanimously for the new designation.
Nine Myths Of Gun Control. For over twenty years it has been illegal for teens to buy guns and, despite such gun control, the African American teenage male homicide rate in Washington, DC is 227 per 100,000 — 20 times the US average! The US group for whom legal gun ownership has the highest prevalence, middle-aged white men, has a homicide rate of less than 7 per 100,000 — about half of the US average. If the "guns-cause-violence" theory is correct why does Virginia, the alleged "easy purchase" source of all those illegal Washington, DC guns, have a murder rate of 9.3 per 100,000, one-ninth of DC's overall homicide rate of 80.6? Why are homicide rates lowest in states with loose gun control and highest in states and the district with draconian gun controls and bans?
Architect Of DC Election Fraud Hit With 3 Months In Jail. A judge sentenced the architect of an illegal, all-cash "shadow campaign" Monday [8/15/2016] to three months in prison for violating campaign finance laws in the 2010 mayoral election of Vincent Gray. Jeffrey Thompson, who alleges Gray knew about the illegal cash campaign, pleaded guilty to the campaign corruption in 2014 and cooperated with investigators. U.S. District Judge Colleen Kollar-Kotelly delivered the unexpected sentence, which exceeded the requests of prosecutors who asked only for six months of home confinement, reports WJLA.
Donald Trump's Name Finally Shows Up on The D.C. Presidential Ballot. Republican nominee Donald Trump was not on the presidential ballot in Washington, D.C. as of Thursday afternoon [8/11/2016]. The ballot included only Democrat Hillary Clinton and Libertarian Gary Johnson in the presidential race. The Trump-Pence ticket was finally added after insiders expressed concern about the situation to Breitbart News. The D.C. Republican Party blamed various paperwork-related complications that needed to be sorted out.
Family: Marion Christopher Barry Dies After Drug Overdose. Marion Christopher Barry, son of the late D.C. mayor, has died after a drug overdose, family members told News4's Tom Sherwood. Sherwood first reported the story on Twitter just before 6 a.m. Sunday. He said Barry had struggled with drug use and ran unsuccessfully for the Ward 8 Council seat in 2015 after his father, former Mayor Marion Barry, died.
Son of former D.C. mayor Marion Barry dead at 36. Marion "Christopher" Barry Jr., the son of the late Washington, D.C. mayor with the same name, has died at age 36, CBS affiliate WUSA reports. The only son of the former D.C. mayor was taken to the hospital where he was pronounced dead early Saturday morning [8/13/2016], WUSA reports.
Rash Of Overnight Shootings Across DC Leave Two Dead, Many Injured. Seven people were shot and two died in six different shootings in Washinton, D.C., in one of the most violent nights in recent memory. In the early hours of Saturday morning, the Metropolitan Police Department responded to reports of gunfire in northwest D.C. near Park View. Authorities found a man with multiple gunshot wounds and later pronounced him dead, reports WUSA9. Authorities closed parts of Suitland Parkway near Howard Road at roughly 2:35 a.m. after a shooting left two men wounded. The condition of the victims is currently unknown and police continue to investigate the incident.
DC Official Convicted Of Bribery Gets No Prison Time, $100 Fine. A former District of Columbia official convicted of felony bribery will spend no time behind bars and pay a fine of only $100, according to the D.C. Office of Inspector General (IG). U.S. District Judge for the District of Columbia Amit Mehta recently sentenced former D.C. Department of Consumer and Regulatory Affairs contact representative Lucretia B. Barksdale to just three years' probation — including 180 days home confinement — and 80 hours of community service.
You Need 4 Different Licenses to Shine Shoes in DC. Most agree that jobs that deal directly with public health and safety should require some sort of license to do. However, a 2015 study conducted by the White House Council of Economic Advisers found that the share of the U.S. workforce needing a license to work increased five-fold from 1950 to 2008. In the District of Columbia, for example, someone looking to work as a shoe shiner must attain four different licenses and pay at least $337 to get those licenses.
Washington, D.C. on track to make $148 million from traffic tickets this year. Washington, D.C., is on track to rake in $148 million from traffic tickets in 2016, a Tuesday report from AAA concluded. "Those drivers who were chanting 'Ding-Dong! The Witch Is Dead' a couple of years ago are probably regretting their words now. The speed camera program is back with a vengeance," John B. Townsend II, AAA Mid-Atlantic's manager of public and government affairs said in a statement. The District's speed cameras have issued more citations in the first four and a half months of fiscal 2016 than in all of 2014, AAA learned through a Freedom of Information Act request.
D.C. Has Highest Transgender Identification Rate in Nation. Washington, D.C. has the highest rate of transgender-identifying residents in the country, according to a recently released study by the The Williams Institute, which is associated with the University of California/Los Angeles School of Law. Of the estimated 1.4 million transgender-identifying individuals in the United States, about 14,550 — or 2.77 percent of the total — reside in D.C., according to the think tank, which specializes in "sexual orientation and gender identity law". The District of Columbia "had a notably high percentage of transgender-identified adults (2.8%) and is considered an outlier due to its unique geographic (urban) and demographic profile," according to the study findings' endnotes.
Hillary Clinton: Make D.C. the 51st state. Democratic front-runner Hillary Clinton called for Washington D.C. to be made the 51st state in America, pledging that she will be a "vocal champion for D.C. statehood" if elected. "In the case of our nation's capital, we have an entire populace that is routinely denied a voice in its own democracy," Clinton wrote in an op-ed in the Washington Informer, a weekly African-American newspaper, on Wednesday. "Washington, D.C., is home to nearly 700,000 Americans — more than the entire population of several states. Washingtonians serve in the military, serve on juries and pay taxes just like everyone else."
Draft constitution for 51st American state would let almost anyone be governor of D.C.. D.C. Mayor Muriel E. Bowser went to the spot where President Abraham Lincoln wrote the Emancipation Proclamation and released a draft constitution for a 51st U.S. state on Friday [5/6/2016]. The event was part of Bowser's push for full statehood for the nation's capital, which is more populous than Vermont or Wyoming and contributes more in federal taxes than 22 states but lacks voting representation in Congress.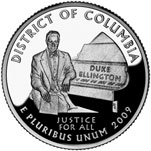 All fifty states were featured on U.S. 25-cent coins beginning in 1999, as the result of a law enacted in 1997. At the conclusion of that program, a section of the 2008 Appropriations Act authorized additional quarters to feature the District of Columbia and the U.S. territories.* At a glance, the D.C. quarter looks just like the California quarter, or any other state's quarter. This could very well be a subliminal attempt to elevate the status of the District of Columbia in preparation for a push for statehood.



Is D.C. Statehood a Matter of Civil Rights? Last week, a Senate committee held a hearing on the unlikely possibility of D.C. statehood. [...] Currently, citizens of the nation's capital are denied voting equality at the congressional level and significant autonomy locally. This set-up makes D.C. an anomaly among American municipalities and arguably relegates its residents to second-class citizens.

Dems Hijack GOP's Frederick Douglass Party to Stump for D.C. Statehood. It should not, perhaps, have been much of a surprise that Democratic leaders seized on the dedication of the statue of one-time D.C. resident Frederick Douglass at the United States Capitol as a chance to speak up for D.C. statehood and home rule. The ceremony was on Juneteenth, a holiday marking the day the Emancipation Proclamation went into effect in Texas that's celebrated in Washington, D.C., and 42 states as the formal end of slavery.

Obama to add 'taxation without representation' plates to limo this weekend. President Obama has agreed to a request from the D.C. Council to add the city's "taxation without representation" slogan to the license plates on his limousine. "President Obama has lived in the District now for four years and has seen firsthand how patently unfair it is for working families in D.C. to work hard, raise children and pay taxes without having a vote in Congress," the White House said in a statement.

The Editor says...
Mr. Obama has lived in D.C. for the last four years, yet he still votes in Illinois.

Obama to add 'taxation without representation' plates to limo this weekend. "President Obama has lived in the District now for four years and has seen firsthand how patently unfair it is for working families in D.C. to work hard, raise children and pay taxes without having a vote in Congress," the White House said in a statement. "Attaching these plates to the presidential vehicles demonstrates the president's commitment to the principle of full representation for the people of the District of Columbia and his willingness to fight for voting rights, home rule and budget autonomy for the District."

The Editor says...
My congresswoman doesn't appear to agree with me about anything; so in effect, I have no representative in Washington. But that doesn't make it more difficult for me "to work hard, raise children and pay taxes".

Obama agrees to 'taxation without representation' plates on presidential limo. President Obama, after a push by the D.C. Council, has agreed to affix license plates to his limo with the phrase "taxation without representation." The new plates will be in place beginning this weekend, during the inaugural parade and for the duration of the president's term.

DC councilman wants to rename Pennsylvania Avenue. A D.C. Council member wants to highlight the city's lack of statehood and is asking residents to pick another name for Pennsylvania Avenue.

D.C. needs a crackdown. A Washington city leader wants to rename one of America's most famous streets to suit his personal political agenda. In an online poll, Councilman Michael A. Brown is asking participants to choose to rename Pennsylvania Ave. "Give DC Full Democracy & Statehood Way," "51st State Way" or "Give DC Full Democracy Way," among other obnoxious options.

DC optimistic about getting the vote. District of Columbia voting rights advocates say they are poised to win a crucial vote Tuesday in the Senate, following a day of last-minute lobbying for a bill that would provide the federal city with its first full seat in the House. "We're closer than we've ever been," Ilir Zherka, executive director of the advocacy group DC Vote, said ahead of a preliminary vote on legislation that would expand the 435-member House by two seats.

D.C. and the Constitution: The House of Representatives seems set to grow by two Members, to 437, after next year's election. Yesterday [2/24/2009] the District of Columbia House Voting Rights Act passed a key procedural vote in the Senate, making passage of the legislation, which President Obama supports, all but certain. The only thing standing in the way may be the Constitution.

Misstating the Constitution. Legend has it that Abraham Lincoln once posed a riddle: How many legs does a dog have if you count his tail as a leg? Came the answer, "Five." Replied Lincoln, "No, four. Counting a tail as a leg doesn't make it a leg." Tell it to the sponsors of a bill to give the District of Columbia a full-fledged member of the House of Representatives. They resolutely dismiss the hurdle presented by the Constitution, which says, "The House of Representatives shall be composed of members chosen every second year by the people of the several states." Not "states and any other entities under federal control," but states, period.

DC on Verge of Getting a Vote in the US House. They live in the shadow of the Capitol dome, but District of Columbia residents have never had what Americans in all 50 states do: A voting member of Congress. Resentment over their long exclusion could soon fade as Congress moves closer to giving D.C. its first full seat in the House.

The Editor interjects...
A question for D.C. residents: If you find the current situation so objectionable, why do you continue to live there?

Senate votes to give DC citizens vote in Congress. The people of District of Columbia would get the vote in Congress the Founding Fathers denied them under legislation the Senate has approved. The Senate legislation would give the district a vote in the House of Representatives.

Senate Panel O.K.'s Bill to Give Washington a Voting Representative. This could be the year that Washington gets a voting member of Congress. "There is finally a light at the end of what has been a really long tunnel," said the city's nonvoting delegate, Eleanor Holmes Norton. On Wednesday [2/11/2009], a Senate committee approved a bill to give the city a voting member of the House of Representatives, clearing the way for the full chamber to take up the matter in the coming weeks.

Los Angeles Times, November 22, 2006:
Plan would give D.C. a House vote. For decades, efforts to give the District of Columbia a voting representative in Congress have run into a brick wall. Constitutional amendments failed to win the states' support. Ad campaigns about "taxation without representation" did not help the cause. Now, unexpected political forces are aligning behind a plan to give the district a House vote — along with a new seat in Congress for Utah — when lawmakers return for their lame-duck session in early December.

Washington Post, February 11, 2007:
Statehood for D.C.? The District [of Columbia] was allotted a delegate in 1970 precisely because the Constitution doesn't permit it to be given a representative. In 1978, Congress passed a constitutional amendment to grant the District a representative and senators because a statute couldn't grant the representation. The amendment failed when only 16 states ratified it within seven years.

Holder Politicizes Legal Decisions. The campaign for District of Columbia voting rights took an unexpected twist yesterday when it was revealed that Attorney General Eric H. Holder Jr. brushed aside the opinion of the Justice Department's Office of Legal Counsel, which had concluded that defending the District's right to vote was unrealistic. The Washington Post reports that Holder instead turned to the office of the solicitor general, which told him the legislation would be defensible.

Plan would give D.C. a House vote. For decades, efforts to give the District of Columbia a voting representative in Congress have run into a brick wall. Constitutional amendments failed to win the states' support. Ad campaigns about "taxation without representation" did not help the cause. Now, unexpected political forces are aligning behind a plan to give the district a House vote — along with a new seat in Congress for Utah — when lawmakers return for their lame-duck session in early December.

Ex-Cons to Get Special Rights in DC? The proposal adopted by the District of Columbia City Council to give rehabilitated ex-cons a special protected status under the law in DC strangely seems to be staying under the radar of most of our nation's talk hosts, bloggers and reporters. Fortunately, some are beginning to take notice.

D.C. residents may get vote in Congress. After more than 200 years of paying taxes, fighting in the nation's wars and abiding by sometimes arbitrary acts of Congress, Washington residents are close to getting a full-fledged representative in the House.

Democrats' Unconstitutional Plot to Invent New Congressmen. Right now, in the guise of a civil rights issue, the new Congress is attempting one of the most brazenly unconstitutional power grabs in our nation's history. The move aims to create a new class of congressman and simply add the first of these to the 435 existing members of the United States House of Representatives.

Update:
No vote on a vote for the District. Legislation to give the District a vote in the U.S. House stalled short of passage today [3/22/2007] when Republicans unexpectedly added the issue of gun control into the debate.

The 51st State? If majorities in both houses of today's Congress want the fewer than 600,000 residents of D.C. to be fully represented, they can accomplish that with legislation shrinking D.C. to the core containing the major federal buildings and monuments, and giving the rest back to Maryland. Democrats are uninterested in that because it would not serve their primary objective of increasing their Senate seats.

Senate Panel O.K.'s Bill to Give Washington a Voting Representative. This could be the year that Washington gets a voting member of Congress. "There is finally a light at the end of what has been a really long tunnel," said the city's nonvoting delegate, Eleanor Holmes Norton. On Wednesday [2/11/2009], a Senate committee approved a bill to give the city a voting member of the House of Representatives, clearing the way for the full chamber to take up the matter in the coming weeks.

His Honor the Mayor. Mayor Adrian M. Fenty publicly took office yesterday and pledged to fight for D.C. statehood, to increase police presence in city neighborhoods and to fix the struggling public school system. "Together we pledge steadfastly that our goal is to become the 51st state," Mr. Fenty said. "None of us can or should rest easy until we all have the opportunity to participate fully in our great democracy."

The Editor says...
If either the District of Columbia or Puerto Rico becomes a state, the other will not be far behind. And you can rest assured that all of the Senators and Representatives from (either or both of) these two places will be liberal socialist Democrats.

Democrats Pull D.C. Voting Rights Act. The patently unconstitutional bill to give the District of Columbia a voting representative in the House of Representatives was pulled off the House calendar because — according to one House Republican leadership source — they feared that the so-called Blue Dog Democrats would not support it.

Firearm Provision Blows Up D.C. Voting Rights Bill. For the second time in as many weeks, the House has had to postpone action on a major bill important to Democratic leaders. The House Democratic leadership Tuesday [3/3/2009] decided to delay a plan to grant a seat in the House to the District of Columbia. Since it is not a state, Washington, D.C., does not get a vote in Congress.

D.C. Voting Rights Bill: A Raw Deal for Republicans. The District of Columbia House Voting Rights Act of 2009 passed the Senate last Thursday [2/26/2009] by a vote of 61-37. The bill will add two seats to the House of Representatives. One will represent the District of Columbia and the other, at least initially, will represent a district in Utah. Utah Senator Orrin Hatch, a Republican, co-sponsored the bill. The bill is a raw deal for the GOP.

No taxation without representation? I'll take no taxation. Last week the Senate passed legislation granting the District of Columbia full voting representation in the House of Representatives. As with several previous iterations of the District of Columbia House Voting Rights Act, the bill also adds a second new House seat and awards it to Utah, which narrowly missed out on a fourth representative after the last census. Thus, we have the ultimate logroll — one guaranteed Democratic seat in exchange for a very safe Republican one.

Voting Rights Gone Wrong: Last week, two days after the 44th anniversary of the Selma march that helped pass the 1965 [Voting Rights] act, the Supreme Court took a timid step toward limiting the perverse use of that act to create political set-asides — elective offices to which certain preferred minorities are entitled. Last week's ruling revisits the strange career of racial gerrymandering — how that practice went from execrable to virtuous to mandatory, and became yet another manifestation of the entitlement mentality.

Why the D.C. Voting Rights Act Is Wrong. The D.C. Voting Rights Act, which passed by a 61-37 vote in the Senate and is now being considered in the House of Representatives, would grant Washington, D.C., voting representation in that body. The District's current delegate to Congress would be transformed into an actual voting member of the House. ... The Constitution, however, limits representation in Congress to the people of the states. This requirement applies both to the Senate and the House.

And So Begins Another Week Of Malfeasance. [Congress] is voting to pretend that the District of Columbia is a state. Hence it supposedly can have a Democratic member of the House and, down the descending road, two Democratic senators. Congress rationalizes this anti-constitutional willfulness by citing the Constitution's language that each house shall be the judge of the "qualifications" of its members and Congress can "exercise exclusive legislation" over the District. What, then, prevents Congress from giving House and Senate seats to Yellowstone National Park, over which Congress exercises exclusive legislation? Only Congress' capacity for embarrassment. So, not much.

D.C. Voting Measure Could Be Added to Defense Spending Bill. House Democratic leaders are considering floor action on a proposal to give the District of Columbia a full voting member in the House of Representatives. The provision would be attached to the conference report on the fiscal 2010 Defense appropriations bill, which is expected on the floor within the next few weeks.

Washington DC is a liberal utopia.
Washington, D.C., Wins V.D. Triple Crown. Washington, D.C., had the dubious distinction of beating all 50 states to post the highest rates in the nation for the sexually transmitted diseases (STDs) Chlamydia, gonorrhea and syphilis, according to a new report released by the Centers for Disease Control and Prevention (CDC) in Atlanta.

Why D.C. Representation in Congress Is Unconstitutional. The Constitution explicitly declares that representation in Congress can be granted only to states. Article 1, Section 2 states that "Representatives ... shall be apportioned among the several states..." Accordingly, the District of Columbia is currently represented in the House of Representatives not by a member of Congress, but instead by an elected delegate who can participate in debate and vote in committee but cannot vote on the House floor. The same goes for other American non-state territories that are comprised of American citizens, including Puerto Rico and Guam.

'Price too high' for D.C. voting rights. Democrats withdrew a bill on Tuesday to give the District the voting rights it has long sought in the House of Representatives, saying the "price was too high" after learning of Republican plans to introduce an amendment that would eviscerate the city's gun laws. Buoyed by the support last week of President Obama, House Democrats seemed prepared to vote this week for a bill similar to one passed in the Senate last year, even though that measure contained an unpalatable amendment weakening local gun restrictions.

Constitution, anyone? The House of Representatives takes up legislation this week to grant voting rights to the residents of the District of Columbia, and among all the contentious voices there's none to speak up for the Constitution. ... The 23d Amendment to the Constitution, ratified in 1961, grants the vote to qualified District residents in presidential elections, but there's nothing in XXIII about congressional elections. The right to representation in Congress is reserved for "States," and the District of Columbia is not a "State." What could be plainer than that?

D.C. Mayor Cites 'Emergency' To Raise Fees, Fines. The cost of living, working and doing business in the District rose a little more Tuesday, after Mayor Adrian M. Fenty again reneged on his no-tax-increase pledge and implemented "emergency" executive orders that increase scores of fees for business permits and traffic fines to pay for his 2010 and 2011 spending plans.

3rd D.C. lawmaker faces debt problems. A D.C. Council member who serves on a powerful finance committee is facing a federal lien seeking more than $50,000 in unpaid income taxes — the third city lawmaker to face scrutiny over personal or tax debts in recent months. The Internal Revenue Service filed the lien against Michael A. Brown, at-large independent, in April citing debts on four years of income taxes dating back to 2004.

What is the D.C. Council hiding? District of Columbia Council members voted unanimously Dec. 21 to replace one of the nation's most toothless open-meeting laws with another similarly weak measure that fails to provide an acceptable level of government transparency to local residents in the nation's capital.

Washington DC is a police state.
Walled-Off Washington. It's hard to remember, but Washington wasn't always a city of walls. Thomas Jefferson held a public reception at the White House after his second inaugural, and citizens were able to freely wander through the building to personally ask presidents like Abraham Lincoln for jobs and other favors. Harry Truman took long walks around Washington each morning protected by just a handful of Secret Service agents. Capitol Hill had no roadblocks or barricades, and cars and trucks passed directly in front of the White House as they drove down Pennsylvania Avenue, one of the city's busiest thoroughfares.

'Fully loaded' SUV puts D.C. Council Chairman Kwame Brown on the spot. Several weeks after Kwame R. Brown was elected D.C. Council chairman in November, city officials were asked to order for him a "fully loaded" Lincoln Navigator L with a DVD entertainment system, power moonroof and polished aluminum wheels. It had to be black — all black, inside and out — and it had to arrive in time for his inauguration Jan. 2, never mind the District's projected $400 million budget shortfall.

"SUVgate" Latest Of Many D.C. Scandals. With a budget shortfall of $400 million, the city once led by a crack head mayor (who still sits on the council) is being run by unscrupulous officials that go on reckless spending sprees with taxpayer money. As local governments go, the District of Columbia has mastered the art of making national headlines for the many transgressions of its elected leaders.

D.C.'s small-timers. This is just one more in a series of unflattering revelation about [Mayor Vince] Gray's early hires and the pricey automobiles leased for Gray and his political ally, Council Chairman Kwame Brown.

Funds for D.C.'s needy go elsewhere. A D.C. Council member who represents some of the city's poorest households has spent less than 5 percent of the money she has raised since 2007 to help constituents with urgent needs, such as funeral expenses, rent and utilities, a review of campaign finance records shows.

Another example of Democrat civility and professionalism:
D.C. Delegate Tells Congress to Go 'Straight to Hell' Over Budget Battle. Lawmakers' tempers are flaring on Capitol Hill over the possibility of a government shutdown, and D.C. Delegate Eleanor Holmes Norton is no exception. The Democratic non-voting representative for the District of Columbia told MyFoxDC.com that Congress should go "straight to hell" for trying to meddle in D.C. affairs.

D.C. City Scandals Evoke Fears of Return to Marion Barry Era. With Washington, D.C.'s local government staggering under the weight of one scandal after the next, fears are growing that the nation's capital has returned to the politically embarrassing Marion Barry era that was marked by the former mayor being sent to prison for six months after getting caught smoking crack in a hotel room. Washington's new mayor, Vincent Gray, has been fighting allegations of corruption since he took office in January, including charges of nepotism and political payoffs.

Mouse droppings, roaches, chemicals hiding in school cafeterias. School cafeterias typically don't list mouse droppings, cockroach infestations or sneezed-on snacks among their lunch specials. But health inspectors are finding these undesirable ingredients — as well as 60-degree yogurt and other critical health code violations — in the kitchens of Washington-area schools. D.C. Public Schools racked up 296 violations in its elementary schools alone, and 124 more in its upper grades, for everything from blown light bulbs to dead rodents, as detailed in the most recent routine inspection reports.

Obama and the Second American Revolution. Our federal district is the practical home of almost everyone who is anyone in the federal government. It is dramatically more liberal than any state. While conservatives outnumber liberals in every state of the union, according to Gallup, only 18% of those in Washington are conservatives while 41% of Washingtonians are liberals. Survey USA reveals that in New York City, perhaps the heart of non-governmental liberalism, liberals outnumber conservatives by the relatively modest 25% to 20%. Our national capital is wildly farther to the left than anywhere else in the nation. Why?

Average Teen Unemployment Rate in D.C. is 50.1%, Analysis Shows. An analysis based on U.S. Census Bureau data by the Employment Policies Institute (EPI) shows that the average unemployment rate for teens ages 16 to 19 in the District of Columbia was 50.1 percent as of June 2011. This corresponds with data from the Bureau of Labor Statistics (BLS) showing that for D.C. the annual average unemployment rate for teens in 2010 was 49.8 percent.

D.C. Adults Top Alcohol Abusers in Country. A new report says that adults in Washington D.C. abuse alcohol more than anyone else in the country. According to a new study by the Substance Abuse and Mental Health Services Administration (SAMHSA), 8.1 percent of adults age 26 or older in D.C. are alcohol dependent. Looking at a long-term sampling, alcohol abuse rate is on the rise for the District, according to the survey.

Top 10 Scary Things About Living in Washington, D.C.. [#2] Crime threat: While the crime rate in Washington had fallen since it was dubbed the Murder Capital of America in the 1990s, there has always been something to worry about. There were the Martin Luther King riots that destroyed swaths of city commerce, then the destruction brought forth during the crack epidemic and its attendant gang wars. The "D.C. Sniper" terrorized the city for weeks, and now flash mobs of unruly youth are ransacking convenience stores.

The District's spy network. Washington's speed and red-light cameras, once ostensibly installed for safety, have a new purpose. They're watching you. ... While mobile photo-radar vans and intersection cameras are known for their blinding flash when issuing citations, the devices don't just take Polaroid-style snapshots. They're rolling digital video 24 hours a day.

At DC DMV: Driver's License, Tag Renewal, HIV Test. At one Department of Motor Vehicles' office in the nation's capital, motorists can get a driver's license, temporary tags and something wholly unrelated to the road: an HIV test for free.

D.C. may budge on gun ban. The spotlight on the District's effort to dissuade law-abiding residents from purchasing handguns is making some on the D.C. Council uncomfortable. Council member Phil Mendelson on Tuesday [12/6/2011] introduced legislation easing some of the most absurd hoops one must jump through in order to exercise the right to keep arms in the nation's capital.

Emily gets her gun, Part 2. Over the past couple months, I've been trying to get a legal gun in the District. I always knew this would be a challenge, but I had no idea how time-consuming it would be to complete all 17 steps the city requires. I'm not even halfway done.

Getting Rid of Rats in Washington! It seems Washington, D.C. has a rat problem. No, not that kind, the four-legged kind. Some of the rats are big as cats, so big that some homeowners are fearful of permitting their cats to confront the rats after dark. Traditionally, rats have always been fearful of cats, but not these super rats! Rats have infested some half-million-dollar homes and have been seen robbing bird feeders in daylight. Other homeowners have had rats come up in the commode from the sewer system. One family had that experience three times!

D.C. accuses 130 of its own workers of fraud. About 90 current District employees face dismissal and criminal prosecution after collecting unemployment benefits while on the government's payroll, the city announced Monday [2/6/2012]. An additional 40 former D.C. workers are also facing the possibility of a criminal probe for their role in the scheme that cost taxpayers up to $800,000.

Delegate for Life. Washington, D.C., city councilmember Marion Barry was elected Saturday to represent the city as a delegate to the 2012 Democratic National Convention in Charlotte, N.C. Barry and fellow Democratic Councilmember Jack Evans (D., Ward 2) were the top vote getters in D.C. District 1, trailing gay rights activist Gregory Cendana, the executive director of the Asian-Pacific American Labor Alliance, in total votes. Barry and Evans reportedly bused dozens of supporters to the polls at the University of District of Columbia to ensure that they would be elected as two of Washington's 15 delegates.

Radical Cronyism? Sit-In Leader Nominated as Judge by Pres. Obama. The leader of the occupation in the video — Robert L. Wilkins of the Harvard Black Law Students Association — was nominated by President Obama on May 20, 2010 to be considered for judge of the U.S. District Court, District of Columbia. He is now a sitting judge in that position. ... Not mentioned in the [White House] press release: that Wilkins once led an illegal occupation of a law school building to demand the school hire based on skin color, a protest primarily focused on supporting the actions of radical bigot Derrick Bell.

D.C.'s made-up gun laws. D.C. officials will do just about anything to keep law-abiding citizens from lawfully possessing a gun in the city. The Washington Times' Emily Miller has found in the "Emily Gets Her Gun" series that the Metropolitan Police Department (MPD) has been spreading false information about firearms ownership. As a result, residents and nonresidents who have done nothing wrong risk false arrest and gun confiscation.

Marion Barry's racist remarks. Over the years, Marion Barry has said and done so many questionable things that the city whose politics he long dominated has become inured to his behavior. But his racist remarks this week about Asian Americans — and his oblivious response — are too ugly to ignore.

Marion Barry and the Left's Hatred of Asian Entrepreneurs. The disgraced former mayor of Washington, D.C., who was caught on tape in a 1987 crack cocaine sting, made an even bigger disgrace of himself and his city on Tuesday [4/3/2012]. Celebrating a Democratic primary victory, the city councilman attacked small businesses owned by "Asians" in his district.

The Democratic Party should shun the racist politics of DC crackpot Marion Barry. Former Washington DC Mayor, Marion Barry, is back in the news. He won a Democratic primary to seek re-election as a DC councilman last week and, in the middle of an incoherent victory speech, the 76-year old suddenly went a bit racist. "We've got to do something about these Asians coming in, opening up businesses — those dirty shops," he said. "They ought to go. I'll just say that right now, you know. But we need African-American businesspeople to be able to take their places, too."

A streetcar named debt. The District [of Columbia] on Friday [4/6/2012] completed the first phase of testing for its $1.5 billion streetcar project. The nation's capital joins big cities like Los Angeles in advancing the revival of a transportation option that has been obsolete for more than half a century. The Obama administration is spearheading the effort to turn back the clock. If $1.5 billion seems like a lot — it's an entire year's income-tax revenue for the city — Washington bureaucrats have a ready answer.

Marion Barry criticizes hospitals for hiring Filipina nurses. Ward 8 Councilman Marion Barry made comments Monday [4/23/2012] about Filipina nurses who work in District hospitals, just weeks after Barry told his supporters that Asian businesses "ought to go." At a hearing, Barry told the president and board members of the University of the District of Columbia that the school should be supplying D.C. residents to serve in the "lucrative" posts of nurses and teachers. But that was not the case, Barry said.

D.C. Council Chairman Kwame Brown is charged with bank fraud and is making plans to resign. D.C. Council Chairman Kwame Brown (D) was charged Wednesday [6/6/2012] with bank fraud, according to documents released this afternoon, and he has told other council members he plans to resign. Brown has been the subject of a long-running corruption investigation.

D.C.'s Delinquents: Half the District's Leaders Have Been Federally Investigated. From drug possession to tax fraud, city officials in Washington, D.C. are notorious for being less than law abiding. In the past four years half of D.C.'s top government officials, including D.C. councilmembers and the mayor, have been under investigation by either federal authorities or the D.C. board of elections. Two have resigned and two have served prison time.

D.C. fire department going overboard on overtime. D.C. fire department officials deny accusations by the union that three fire trucks were placed out of service this weekend to trim overtime costs, but the department is on the verge of surpassing its overtime budget by about $2 million this fiscal year.

Third Gray aide charged in probe of campaign. A third aide to D.C. Mayor Vincent Gray's 2010 campaign is expected to plead guilty Tuesday [7/10/2012] to felony charges amid an expanding probe that appears to be drawing closer to the mayor. Jeanne Clarke Harris, whose communications firm consulted for the Gray campaign, was charged with federal counts of conspiracy and making false statements. Authorities also charged her with a local conspiracy count.

D.C. Mayor Vincent Gray's Days May Be Numbered. The latest scandal threatening to take down a major Washington political figure isn't emanating from Capitol Hill, or from the Obama administration. It's coming from the John A. Wilson Building — or, more accurately, from Mayor Vincent Gray's increasingly endangered inner circle. Now, after another close Gray associate pleaded guilty to campaign finance law violations, strategists in the nation's capital are coming to the conclusion that the mayor himself won't survive the scandal.

DCPS forcing special needs kids into unfit public schools. Parents and attorneys of special education students in the District say DCPS is pushing children out of specialized private schools and back into their neighborhood schools in an effort to meet a directive from Mayor Vincent Gray to cut in half the number of special needs students in private placements by 2014 — moving 1,100 of them. In the process, the city is saving money and boosting the reputation of its public schools. But it's also shortchanging the system's most at-risk students by putting them in schools that can't handle them, parents and lawyers say.

Marion Barry Is D.C.'s Most-Popular Elected Official. Now a member of city council, Barry, 76, has been convicted of cocaine possession and served six months in federal prison. He was also found guilty of a misdemeanor for failure to pay his taxes, although marijuana-possession and stalking charges were dropped. But his approval rating is 52 percent, higher than Mayor Vincent Gray's and all his fellow council members, according to a Washington Post poll released this week.

Gallup: D.C. is the Only Place in the U.S. Where the Majority Believes the Economy is Getting Better. In a massive survey that Gallup conducted of all 50 states plus the District of Columbia, it turned out that D.C., home of the federal government itself, was the only place where a majority of people said they believed the economy was getting better.

Barry: 'I am a jobs czar'. D.C. Councilman Marion Barry proclaimed himself a "jobs czar" in a statement he issued Thursday [8/23/2012] announcing a local hiring commitment he'd received from a major contractor on the city's St. Elizabeths redevelopment project. [...] In his statement Thursday, Barry — who also referred to himself by his popular nickname "Mayor-for-Life" — defended his methods.

90-plus arrests of D.C. cops in under 4 years. In the past three and a half years, more than 90 D.C. police officers — from detectives to captains to the rank-and-file cops on the street — have been arrested, a Washington Examiner analysis of police data has revealed. Metropolitan Police Department officers have been nabbed within the District and as far away as Florida. They've been arrested on charges ranging from to child pornography to murder. The majority are DUI and domestic violence arrests, though some cases stand out.

D.C. police seek robbery suspect '6-7 years of age'. D.C. police put out a lookout Sunday night [9/16/2012] for an unusual robbery suspect: a black male roughly 6 or 7 years old. [...] In a news release issued about two hours later, a spokeswoman said police were investigating a report that a group of boys between the ages of 7 and 14 approached a customer at a McDonald's in the 4300 block of Nannie Helen Burroughs Avenue in Northeast at approximately 6:30 p.m.



D.C. says more than 300 city workers involved in unemployment scandal. The District said Monday [11/19/2012] that hundreds of city workers took nearly $2 million in fraudulent unemployment benefits, a scandal that roiled the D.C. government earlier this year and prompted widespread firings and criminal charges. Lisa Mallory, the director of the D.C. Department of Employment Services, told the D.C. Council that her agency had detected $1.9 million in overpayments to District workers who collected unemployment benefits while on the city's payroll.

D.C.'s minimum wage folly. The nation's post-election leftward lurch is gaining momentum. Six states, including New York and California, are agitating for a boost in the minimum wage. Sen. Tom Harkin, Iowa Democrat, wants the federal government to set a nationwide wage floor that will automatically rise each year. Not to be left out, D.C. Council Chairman Phil Mendelson on Tuesday circulated his proposal for a 55 percent increase in the minimum wage over the federal level, which he would only apply to employees of the "big box" retailers that liberals love to hate.

We, the Grand Jury. It is no secret that in the District of Columbia, as in most cities, crime is highest in neighborhoods also blighted with poverty, unemployment, drug use, poor schools, low levels of education, and a scarcity of children born to and reared by their married father and mother. People who can afford to live elsewhere very often do. Grand jury service cuts against this chosen separation.

The David Gregory police mystery. The District of Columbia seems not to want the public to know what it did — if anything — while investigating NBC News' David Gregory for possession of an illegal 30-round magazine. The police refuse to turn over the public documents in the case, and the city council is allowing them to stonewall.

46,609,072 People on Food Stamps in 2012; Record 47,791,996 in December. Washington, D.C., with an estimated population of 617,996, had an average of 141,147 participants. Meaning, roughly 23 percent of folks living in D.C. are on food stamps, according to the numbers provided by the federal government.

Minority contractors 'game the system,' find havens in D.C. homes. You wouldn't know it from the curb, but a three-bedroom Colonial on Martin Luther King Jr. Avenue in Southeast houses 12 businesses, all set up to receive contracts from Washington, D.C., under minority-contracting rules. The house at 3215 MLK Jr. Ave. is the site of Congress Heights Community Training & Development Corp., but it also serves as a haven for small businesses many of which appear to be based outside the District that have received $3.5 million from the D.C. government in the past three years alone.

D.C.-area disability rolls grow as more opt out of job market. The number of Washington-area residents turning to federal disability benefits is soaring as they seek to escape a weak job market in a region already dependent on government spending. The amount of money spent on disability benefits for the 4 million residents in the District and its neighboring counties has more than doubled in the past decade, from about $25.8 million in 2001 to more than $55.7 million in 2011, according to Social Security Administration data.

Michael Brown charged with bribery. Federal prosecutors on Friday [6/7/2013] charged former D.C. Councilman Michael Brown with one count of bribery, ending months of silence about long-running probes of corruption in District politics and triggering speculation about where the investigations will ultimately lead. U.S. Attorney Ronald Machen Jr.'s prosecutors filed the felony charge in a criminal information, a type of court document that indicates the existence of a plea agreement.

D.C. Council poised to chase off 900 jobs because they don't like Wal-Mart. Businesses are not obligated to open in your city or your neighborhood, particularly when you incentivize them to locate elsewhere. Washington, D.C. is particularly susceptible to losing potential jobs (particularly in entry-level and working class retail positions, as opposed to lobbyist slots) to nearby jurisdictions because it doesn't take much to simply cross the bridge to friendlier climes in, say, Virginia.

Wal-Mart says it will pull out of D.C. plans should city mandate 'living wage'. The world's largest retailer delivered an ultimatum to District lawmakers Tuesday, telling them less than 24 hours before a decisive vote that at least three planned Wal-Marts will not open in the city if a super-minimum-wage proposal becomes law. [...] The D.C. Council bill would require retailers with corporate sales of $1 billion or more and operating in spaces 75,000 square feet or larger to pay their employees no less than $12.50 an hour. The city's minimum wage is $8.25.

DC City Council bullies Walmart to enrich unions. The city council of the nation's capital is engaged in a game of chicken with the nation's biggest private employer, Walmart. Legislation custom-designed to force the Arkansas retailer to employ unionized workers in its planned new stores in the District has been passed, and in response the company has threatened to stop construction on 3 stores underway, and cancel plans for 3 more.

D.C. Council approves 'living wage' bill over Wal-Mart ultimatum. D.C. lawmakers gave final approval Wednesday to a bill requiring some large retailers to pay their employees a 50 percent premium over the city's minimum wage, a day after Wal-Mart warned that the law would jeopardize its plans in the city. The retail giant had linked the future of at least three planned stores in the District to the proposal. But its ultimatum did not change any legislators' minds. The 8 to 5 roll call matched the outcome of an earlier vote on the matter, taken before Wal-Mart's warning.

Marion Barry censured, fined $13,600 for accepting gifts from contractors. D.C. Council member Marion Barry has agreed to be censured and fined $13,600 for accepting gifts from city contractors, the District's ethics board said Thursday [7/11/2013]. The Board of Ethics and Government Accountability voted unanimously to approve a settlement at its monthly meeting following a two-month investigation into gifts he listed in a financial disclosure report.

The Left, Wal-Mart, and the D.C. City Council Fiasco. Yesterday, the liberal majority of the D.C. City Council voted that if Wal-Mart opens three stores in the underserviced poor areas of the nation's capital — inhabited largely by African-Americans — it cannot do so unless the chain raises the minimum wage of its employees to $12.50 per hour. That action reflects how far removed from reality the council members are.

Thies: D.C. Government Doesn't Pay a "Living Wage". Last week, the Council approved a measure that would require Walmart and other large retailers doing business in the District to pay a "living wage" of $12.50 per hour. [...] District government pays less than $12.50 per hour. According to the D.C. Department of Human Resources, some full-time school maintenance workers and custodians make $11.75 per hour. The rate for a clerk at the University of the District of Columbia is $10.40.

DC Politicos Block Walmart, Help Special Interests, Hurt The Poor. Why, when there is no question that nothing has created more wealth and eradicated more poverty than capitalism, do left wing politicians hate it so much? After all, it's supposed to be the left that cares about the poor. The latest chapter in this ongoing saga of economic perversity is action being taken in Washington, DC, to prevent Walmart from opening stores there.

Walmart Shrugs: Pulls Plans to Build Stores in Washington, D.C.. Writing in the Washington Post on Tuesday [7/11/2013], Walmart's regional general manager Alex Barron told Washington, D.C.'s city council that if they voted to pass the Large Retailer Accountability Act (LRAA), his company would "not pursue [building] stores at Skyland, Capitol Gateway or New York Avenue" shopping centers, and they would "thoroughly review" their interest in completing three other stores near completion elsewhere in the district.

DC Transgender Law Allows Birth Certificate Revision. It's called the Marriage Officiant Amendment Act of 2013 and it repeals the old law that requires a surgical sex-change operation for an official gender switch on an individual's birth certificate. Now, people who want to change their assigned sex in the eyes of the state only need to provide a written request and a signed statement from a healthcare provider.

Another D.C. mayor campaign aide pleads guilty. The federal probe into the secret "shadow campaign" that helped clinch Mayor Vincent C. Gray's electoral victory in 2010 has reached the mayor's inner circle. One of his closest friends and longtime advisers, Vernon Hawkins, described as the field marshal who ran the lavishly funded, off-the-books parallel campaign, pleaded guilty Tuesday [8/13/2013] to misleading FBI investigators.

D.C. 'living wage' bill still in limbo. Legislation that would raise the minimum hourly wage at certain large retailers in the District — and could jeopardize Wal-Mart's development plans in the city — is in limbo more than a month after it passed. Mayor Vincent C. Gray, who has yet to decide whether he will veto the bill or sign it into law, said Wednesday [8/21/2013] that he has not yet received the legislation from D.C. Council Chairman Phil Mendelson.

Dem Congresswoman: Only Reason I'd Vote for Syria Attack Is Loyalty to Obama. Democratic Congresswoman Eleanor Holmes Norton said Tuesday that at the current time, the only reason she would vote in favor of an attack on Syria was out of loyalty to Barack Obama. Appearing on radio's Bill Press Show, the non-voting delegate from the District of Columbia also said if the President actually gets the votes he needs, "it'll be because of loyalty of Democrats. They just don't want to see him shamed and humiliated on the national stage".

The Editor says...
Remember, if the District of Columbia becomes a state, this woman (and two senators just like her) will be able to vote in the U.S. Congress.

D.C. Mayor Gray vetoes 'living wage' bill aimed at Wal-Mart, setting up decisive council vote. Mayor Vincent C. Gray vetoed legislation Thursday [9/12/2013] that would force the District's largest retailers to pay their workers significantly more, choosing the potential for jobs and development at home over joining a national fight against low-wage work. Gray's quandary is playing out in many U.S. cities, where local leaders who generally sympathize with worker causes are also eager to lure jobs and commerce for their constituents.

Jeffrey Thompson's Tentacles. National media tend to ignore the corruption that passes as local D.C. politics. As a consequence, it's missed a city scandal that is now cascading onto the national political scene, with potential fallout for the 2016 presidential election, federal and state politicians, and even the government.

Wal-Mart compared to Hitler at DC living wage rally. Comedian and civil rights activist Dick Gregory compared Wal-Mart to the leader of Nazi Germany at a "living wage" rally in front of the D.C. City Council on Tuesday [9/17/2013]. "When you look at Hitler and those thugs, you can put Wal-Mart right next to them," Gregory said in his speech to the 150 or so people at the event. The crowd was gathered to protest D.C. Mayor Vincent Gray's veto of a bill that would have singled out the retail giant and forced it pay its employees $12.50 an hour.

D.C. Council approves bill decriminalizing marijuana. Smoking marijuana in the home or possessing small amounts of the drug will no longer be a crime in the nation's capital under a bill passed Tuesday [3/4/2014] by the D.C. Council and expected to be signed into law by the mayor. The legislation, adopted on a 10-1 vote, makes possession of 1 ounce or less of marijuana punishable by a civil fine of $25 while preserving criminal penalties for smoking pot in public.

Spate of corruption stains otherwise thriving DC. Mayor Vincent Gray often calls the District of Columbia "the envy of the nation" for its robust economy and fast-growing population, but some say the local government he leads — plagued by corruption, pay-to-play politics and disengaged voters — is a stain on the city's progress.

In D.C. mayor's race, Vincent Gray has secret weapon: Support of growing ex-prisoner vote. Above an official portrait of Mayor Vincent C. Gray, crisp silver lettering spells out a welcome to one of the shiniest new places in D.C. government — the Office on Returning Citizen Affairs. [...] The bustling facility is designed solely for convicted criminals, a center for training, job placement, housing services and other programs for a slice of the population growing by thousands each year. Ex-offenders account for at least one in 10 D.C. residents and perhaps many more.

Scandal-Weary Voters Boot DC Mayor From Office. Reeling from allegations by federal prosecutors that he knew about the dirty tricks that helped him get elected four years ago, District of Columbia Mayor Vincent Gray tried to rally his base. But his core supporters weren't nearly enough, as a scandal-weary electorate rallied behind a much-younger challenger who promised honest and ethical leadership.

[The] District of Columbia [is] the Nation's Most Expensive Place to Live. Elevated housing costs helped to make the District of Columbia more expensive to live in than any state in 2012, according to data released Thursday [4/24/2014] by the Commerce Department. Regional prices for goods and services in D.C. were 18% higher than the national average in 2012, Commerce said in a new report that compares income levels and costs of living across 50 states and the district. It also gives a breakdown for big cities. The metropolitan area with the highest cost of living in 2012 was Honolulu, followed by New York-Newark-Jersey City.

Will Dunbar Rise Again? Dunbar High School in Washington is becoming a controversial issue again — and the controversy that is beginning to develop has implications for American education well beyond the District of Columbia. There has not been much controversy about Dunbar High School for a long time. Since sometime in the late 1950s, it has been just one more ghetto school with an abysmal academic record — and that has been too common to be controversial. What is different about the history of Dunbar is that, from its founding in 1870 as the first public high school in the country for black students, until the mid 1950s, it was an outstanding academic success.

DC Statehood Advocates Propose New Address for White House. The Obamas might have to reprint a lot of expensive stationary if several members of the Washington, D.C., City Council get their way. The council, in an attention-getting effort to push the issue of D.C. statehood, is looking to rename 1600 Pennsylvania Avenue, and if the measure passes, the president's new address would be located on "D.C. Statehood Now Boulevard." But don't hold your breath.

'I'm for It': Obama Lends Support to DC Statehood Push. President Barack Obama said on Monday that he's in favor of Washington, D.C., gaining statehood. [...] D.C. is the most liberal city in the U.S., according to a poll released by Gallup in January.

Obama shares support for DC statehood. President Obama said Monday that as a Washington, D.C., resident he supported statehood for the District of Columbia's 650,000 inhabitants. "I'm in D.C., so I'm for it," Obama said Monday [7/21/2014] at a town-hall event to promote his "My Brother's Keeper" program.

The Editor says...
The District (or the State) of Columbia would have two permanent Democrat Senators, so of course Obama's in favor of the idea.

Eleanor Holmes Norton says 'you don't have a right to know' what's going on in government. Eleanor Holmes Norton, the non-voting congressional delegate for the District of Columbia, angrily sputtered during a congressional hearing Friday [7/25/2014] that the White House should not be held up to scrutiny, saying that there was no right to know what it was doing behind closed doors. "You don't have a right to know everything in a separation-of-powers government, my friend. That is the difference between a parliamentary government and a separation-of-powers government," Norton said during a House Oversight and Government Reform Committee hearing. It was, to put mildly, a significant departure from the more traditional liberal stance that openness and transparency are must to prevent abuses of power by government officials.

The Editor says...
Here's the good news: Ms. Norton is a "non-voting congressional delegate." Now for the bad news: Barack H. Obama wants to change that, by giving statehood to the District of Columbia.

Democrat Rep: 'You Don't Have a Right to Know' What's Going on in Your Government. Remember when the Obama Administration was meant to serve as the model for how a transparent government is supposed to operate? That promise of "hope'n'change" has produced the most secretive government administrations in the history of this nation. [...] What Norton seems to have confused is that it is the very principle of scrutiny that defines a government that is equipped with a separation of powers. Each branch of government checks the power of the other branches of government. It's amazing that America possesses even one citizen who would believe such an obvious falsehood; it's even more outrageous that America has a representative in Congress who believes this.

IRS seizes records of D.C. housing complex and backer to Democratic mayoral nominee. The Internal Revenue Service has demanded and carted off boxes of financial documents and inspected computer records related to the president of a subsidized apartment complex in Southeast Washington, according to a criminal summons and the building's property manager. In the summons, the IRS sought records regarding Park Southern Apartments, a sprawling complex along the District's southern border. The complex became a focus of federal scrutiny after a Washington Post report detailed its dilapidated condition and the owner's default on a $3 million city-backed loan.

A 51st-state fantasy. Senate Democrats who are anxious about their re-election prospects in November are puzzled that Sen. Thomas R. Carper of Delaware, a Democrat, is pushing the fantasy of statehood for the District of Columbia so close to the November elections. [...] Mr. Carper's idea is to shrink the federal enclave envisioned by the Constitution to a small area surrounding the White House and the Capitol, and admitting the remainder of the District to the union as the 51st state. If enacted, the legislation would take effect immediately on ratification by a referendum of D.C. residents, and it would set up an expedited repeal of the 23rd Amendment, which gives the District three electoral votes in the presidential election, as if it were a state. This is transparently a power grab, and the Republicans, who maintain a firm grasp on the House, must not fall for it.

D.C. resumes push for statehood. The District's top elected officials will join legal scholars on Capitol Hill Monday [9/15/2014] for the first congressional hearing on D.C. statehood in 20 years. The "New Columbia Admission Act" would reduce the federal District of Columbia to an enclave of land including the National Mall and White House while the remainder of the city would become the country's 51st state.

'Commish' Eric Holder to make D.C. the 51st state? President Obama is being urged to make outgoing Attorney General Eric Holder the head of a commission to make Washington, D.C., the 51st state. "No one would be better suited to promote fresh thinking on how to give his fellow Washingtonians the rights to which they are entitled," cheered the Washington Post in a Tuesday [10/7/2014] editorial.

It's more expensive to live in D.C. than New York, study says. The Washington region ranks as the most expensive place to live in the country, ahead of the pricey markets of New York and San Francisco, according to a government study. The surprising statistic comes from a Bureau of Labor Statistics report that shows that — on average — Washingtonians spend more on housing and related expenses (utilities, furnishings and equipment) than New Yorkers and San Franciscans.

The Breathtaking Inanity of DC's Next Mayor. Since being granted self-governance in the '70s, Washington, D.C. has largely been run by a comically corrupt and incompetent Democratic monopoly. The lone exception is Adrian Fenty, an ultra-smart former city councilmember who took over the mayorship in 2007. Fenty's outspoken disdain for the capital's sclerotic municipal bureaucracy inevitably backfired and he lost his 2010 reelection bid to Vincent Grey, a ghoulish government lifer who's now under investigation for running an illegal slush fund during that campaign. But back when he first became mayor, Fenty made the curious decision of hand-picking a little-known regional neighborhood official to take over his seat on the council: Muriel Bowser.

A D.C. Holiday: Shooting Spree, Slashing Rampage in the Land the 2nd Amendment Forgot. Over the past week, D.C. has seen 15 people shot in at least a dozen different incidents. More than half of them were killed. All of this is actually really odd, considering that guns are outlawed here. The only way to legally obtain a gun is to take courses that are not offered and submit to background checks that are not made. Then you can purchase a gun from a licensed D.C. gun dealer that does not exist. Then you have to go down to the police station to be fingerprinted like some kind of criminal.

D.C. Considers Allowing Non-Citizens to Vote. While many critics skewer President Obama's recent amnesty-granting executive action, D.C.'s municipal lawmakers have their own plans for the next battle on the immigration-citizenship front. Invoking considerations of fairness and justice against "anti-immigrant hysteria," D.C. council member David Grosso (I-At-Large) and several fellow councilmembers on Tuesday [1/20/2015] introduced the Local Resident Voting Rights Amendment Act of 2015, a bill to grant non-American citizens residing in the D.C.-area the ability to vote in municipal elections.

DC Councilman Seeks To Name College After Marion Barry. A city councilman in Washington D.C. is pushing to have the city's only public university renamed after former mayor Marion Barry. Councilman Vincent Orange, a Democrat, argues that Barry is a worthy namesake for the University of the District of Columbia because he was the school's "biggest champion" during his life. "Marion Barry is an individual who should be properly honored, but also should be studied, should be researched, just like you would with Ronald Reagan or [George W.] Bush," Orange said on Tuesday [2/3/2015], according to The Washington Post.

Obama's Top DC Attorney Resigns Amid Flawed Database Revelations. Washington, D.C. U.S. Attorney Ron Machen announced Monday [3/16/2015] he will leave his job as D.C.'s top prosecutor at the end of the month, saying in a statement that he intends to return to private practice. On the same day, Machen sent a letter to top defense attorneys in the district outlining flaws in what he called an "imperfect" data management system used by the Metropolitan Police Department to provide police reports to prosecutors. Problems with the system, called I/LEADS, led to information from police reports being withheld from prosecutors, who in turn could not relay the information to defendants and their attorneys.

Sen. Rubio, Rep. Jordan propose repealing D.C. gun control laws. Two high-profile Republicans in Congress, Sen. Marco Rubio (Fla.) and Rep. Jim Jordan (Ohio), have introduced legislation that would undo the District's gun laws, which are among the strictest in the nation. If embraced by Republican leaders of the House and Senate, the legislation could force a Second Amendment showdown with President Obama just two years after he failed an attempt to win stricter gun control laws nationwide. For the District, the legislation could amount to the most serious challenge to local governance in years.

Apparently, DC Insiders Can Legally Avoid Paying Taxes. You learn something new every day: did you know that government insiders can receive "certificates of divestiture" that allow them to "indefinitely defer" paying taxes on proceeds from stock sales?

DC Delegate Norton: 'Nothing Is More Under Attack Than Reproductive Choice in America Today'. [Delegate Eleanor Holmes] Norton and the other panelists complained of the 2011 ban on local abortion funding in the District of Columbia and legislation in Congress such as the Pain Capable Unborn Child Protection Act, which would ban abortion after 20 weeks. "As I look at what's up in the Congress and the issues that are often discussed either among members or in the Congress or as I think about the states, I do not think I exaggerate when I say nothing is more under attack than reproductive choice in America today," Norton said in her opening remarks.

DC Rep Warns House GOP: Don't Mess With Local Laws. District of Columbia Rep. Eleanor Holmes Norton told Republicans Thursday [5/7/2015] to back off D.C. laws and stop using them to further political agendas. [...] "Today we issue a warning to members of the House who oppose the District's right to democratic local self-government by trying to overturn our local laws," Norton said at a Thursday press conference. "I will force a roll call vote on each and every rider that targets a D.C. local law."

D.C. gun-banners foiled again. [Scroll down] Neither this ruling nor any of the others will significantly increase the number of guns in D.C., as any resident can attest that the capital's criminals have been well-armed for years. Based on per capita crime numbers, their reign of terror was worst during the period of the comprehensive gun ban. The District's murder and violent crime rates have fallen dramatically since the gun ban was officially scrapped in 2008. Even so, the violent crime rate in the nation's capital remains more than twice New York's, and murder rate four times as high.

Judge stops DC from enforcing part of 'good reason' gun law. People in the nation's capital no longer have to show a good reason to get a permit to carry concealed handguns outside their homes and businesses.

FBI: DC Officials Sentenced For Fraud — Stealing Money To Fund President Obama 2009 Inaugural Ball. Neil S. Rodgers, a former District of Columbia government official, was sentenced today [6/17/2015] to a period of incarceration and ordered to pay full restitution on a charge stemming from his role in channeling $110,000 in youth and drug prevention grant funds that were used to pay for an inaugural ball. [...] According to the government's evidence, Rodgers aided [Harry] Thomas in illegally securing funds for the 51st State Inaugural Ball, held on Jan. 20, 2009, at the Wilson Building.

D.C. Officials Stole $110K From Children's Program to Fund Obama Inaugural Ball. Neil S. Rodgers, a former D.C. government official, was sentenced Tuesday [6/16/2015] for his role in the misappropriation of $110,000 earmarked for D.C.'s Children at Risk and Drug Prevention Fund to cover a deficit for the 51st State Inaugural Ball for President Obama's inauguration in 2009. Rodgers, found guilty of fraud in March, was sentenced to 36 days (served on weekends) plus two years of probation. Rodgers must also repay the entire $110,000 as restitution for his crime.

The Editor says...
There's a presidential pardon coming shortly, I presume.

DC Wants To Give Non-Citizens The Right To Vote. District of Columbia council members voiced their support Wednesday [7/8/2015] for a new law that would allow non-citizens to vote in local elections. "These are residents who are well on their paths to citizenship," Councilman David Grosso said. "Unfortunately not all of our residents have a say in the politicians who are elected to represent them." The bill would allow permanent residents in the city who are not American citizens to vote in elections for mayor, city council, the attorney general and State Board of Education members, among other things.

The Horrifying Details Of The Independence Day Train Stabbing In DC. Two men among many got on a train heading for festivities in downtown D.C. on the Fourth of July, but only one of them got off alive. A police affidavit released Tuesday [7/7/2015] shows the gruesome details of a robbery attempt gone wrong.

Uptick in crime affects residents across the District. The gunman ran up Georgia Avenue, shooting along the way. Struck in the back, the 33-year-old victim collapsed in front of a Metrobus. A witness on the bus told police the assailant "stood over him and shot him two more times." This brazen killing last month in Northwest Washington's Park View neighborhood, described in a police report, underscores the renewed violence that is surging across the District. It occurred at 9:30 p.m. and was witnessed by a man looking out a nearby window. "Straight up execution," the man said in an interview. "Right in the middle of a main thoroughfare of Washington, D.C." The slaying remains unsolved.

White Manager Fired After Black Employees Refuse to Work for a Honkey. Christopher Lyons, a former Department of Public Works (DPW) supervisor, is suing the city of Washington, D.C. for racial discrimination after being fired because black employees didn't want to work for a white man. [...] Lyons was referred to as "white boy," "honkey," and "cracker" during meetings. Matters only got worse when he reported fraud and waste within the department. After nine months of employment, he was fired without reason, even after receiving stellar reviews for his work.

All Bow To Her Highness: DC Mayor's Staff Forced To Stand When She Enters The Room. Employees in District of Columbia Mayor Muriel Bowser's Office of Community Affairs are apparently required to stand every time the mayor enters the room. Staff members in the office were ordered to stand up and greet Bowser when she entered the room for a meeting, according to an email obtained by The Daily Caller News Foundation via the D.C. government's Freedom of Information Act online reading room.

DC Senator Thinks City Is As Oppressed As Iranian Kurds. The shadow senator for Washington, D.C., who is less a senator and more a lobbyist to Congress, is in Europe this week trying to get the city added to a list of unrepresented nations. Paul Strauss, one of two D.C. shadow senators who are tasked with pushing the cause of D.C. statehood, left for Brussels on Wednesday, to petition The Unrepresented Nations and Peoples Organization (UNPO) for inclusion in their group, The Washington Post reports.

Marauding Teenagers Attack Woman And Baby In DC's Poshest Neighborhood. Several black teenagers approached a woman in the Georgetown neighborhood of Washington Monday [11/18/2015], shortly after she secured her baby in her car, and smashed out her windows with a large rock.

DC Police Chief who approves almost no concealed carry permits wants armed citizens to take action. Washington D.C. Police Chief Cathy Lanier was on 60 Minutes this week talking about mass shootings, law enforcement response times and the duties or abilities of citizens in such scenarios. One of her comments caught a lot of attention from those familiar with her official office policies.

What Poorer Blacks In DC Think About Gun Control Might Surprise Liberals. One of the reasons poorer black residents likely oppose a gun ban more than affluent white liberals is the latter can afford better security and safer neighborhoods. Lower-income blacks tend to live in areas with predatory, fatherless young men.

Carrying a gun in D.C. is illegal, and yet...
DC Police Chief Cathy Lanier says Civilians Should Shoot Mass Public Shooters "Before Police Can Get There". DC Police Chief Cathy Lanier on 60 Minutes about active shooters — "If you're in a position to try to take the gunman out, it's the best option for saving lives before police can get there." Yet, according to Emily Miller, the chief investigative reporter for Fox News Channel 5 in DC, DC has only granted 45 concealed handgun permits. [Video clip]

Anti-Gun DC Police Chief Urges Public to 'Take Down' Active Gunman If Possible. "Your options are run, hide, or fight," she said. "If you're in a position to try and take the gunman down, to take the gunman out, it's the best option for saving lives before police can get there." To anyone paying the slightest attention to the fight over gun laws in the District, Lanier's statement is curious, given that she's been an outspoken proponent of gun control in D.C., which already has some of the strictest gun laws in the country.

How D.C. spent $200 million over a decade on a streetcar you still can't ride. The District is spending three or four times what other cities have to build a maintenance facility for its fledging streetcar system, a reflection of the flawed planning and execution that have dragged down the transit start-up for more than a decade. The "Car Barn" project was originally designed as a simple garage and rail yard for light repairs and storage, with some offices for staff. But it has ballooned in ambition and nearly tripled in cost — to $48.8 million. It will now include a number of pricey and unusual features, including grass tracks for parking the fleet of six streetcars and a cistern for washing them with rainwater.

District leaders furious Walmart breaking promise to build stores in poor neighborhoods. Walmart abruptly announced Friday [1/15/2016] that it was abandoning a promise to build stores in Washington's poorest neighborhoods, an agreement that had been key to the deal allowing the retailer to begin operating in the nation's capital. The giant retailer cited increasing costs for the new projects and disappointing performance at the three D.C. stores it opened over the past several years. But news that Walmart would pull out of two supercenters planned for east of the Anacostia River, where its wares and jobs are wanted most, shocked D.C. leaders. In one case, the city had already committed $90 million to make a development surrounding one of the stores viable.

Reverse shakedown:
Washington D.C. council passes proposal to give residents up to $9,000 in cash not to commit crime. They say crime doesn't pay, but that might not be entirely true in the U.S. capital as lawmakers look for ways to discourage people from becoming repeat offenders. The D.C. Council voted unanimously Tuesday [2/2/2016] to approve a bill that includes a proposal to pay residents a stipend if they don't commit any crimes. It's based on a program in Richmond, California, that advocates say has contributed to reductions in crime there.

Lunch Money Surrendered. The Council of the District of Columbia approved legislation Tuesday [2/2/2016] that would pay residents in the nation's capital for not committing crimes. [...] The experiment in Richmond, on which the above is based, involved "sifting through police records to determine the 50 [or so] residents most likely to shoot someone." And then "approaching them and [offering] a stipend [of up to $1000 a month] to turn their lives around, and a mentor to help." After four years of being subsidised for not being caught committing any further violent crimes, 65 of the 68 "fellows" enrolled in the programme were "still alive," although "one had survived a shooting and three had died." This was deemed "promising."

Marine Allegedly Assaulted Mid-Burger At McDonald's, As Gang Yelled 'Do You Believe Black Lives Matter?'. A former Marine became the target of an alleged assault in a McDonald's Friday night [2/12/2016], as a crowd of youths cornered him and demanded he answer the question, "do you believe black lives matter?" Before knocking him unconscious and robbing him. Christopher Marquez, a veteran of Iraq and recipient of the Bronze Star for valor, said he was dining at a McDonald's in northwest D.C. when a group of black teenagers came up to him and allegedly began harassing him about the black lives matter movement. Marquez ignored them which prompted calls and shouts that he was a racist.

DC Residents In Revolt Over Mayor's Plan To Put Homeless In $100,000 Units Next Door. An initiative to open eight new homeless shelters in every area of Washington, D.C., is drawing intense backlash from angered citizens questioning the mayor's unilateral action on the planned reform. "Democracy is messy, but we decided on it for a reason and the Mayor is flouting the democratic process," Anita Crabtree, a corporate attorney and Ward 3 resident told The Daily Caller News Foundation. "It is up to the legislative branch — the Council — to hold her accountable and District residents are relying on the Council to do that."

D.C. mayor calls for citywide vote to make nation's capital the 51st state. D.C. Mayor Muriel E. Bowser on Friday [4/15/2016] called for a citywide vote in November on making the nation's capital the 51st state, resurrecting a decades-old plan to thrust the issue before Congress and raise awareness across the country about District residents' lack of full citizenship. [...] Statehood would give the District — which has never elected anyone other than a Democrat to citywide office in an open election — two Senate seats that could tip the balance of power in the chamber for years to come.

Former DC mayor returns to council after federal probes. Two years after he lost his bid for a second term as District of Columbia mayor amid a federal corruption probe, Vincent Gray has assured himself a return to elected office in the nation's capital.

Hijacked Metrobus fatally strikes D.C. pedestrian. Details are emerging about fatal bus hijacking in Northeast Washington on May 3. Keith James Loving, 30, attacked a D.C. Metrobus driver, hijacked the bus and then hit and killed 40-year-old Anthony Payne in a gas station parking lot.

Hijacked Metrobus kills pedestrian in DC, 1 in custody. After boarding the bus, the rider hovered near the driver. Within a few blocks, police said there was some sort of confrontation between the rider and driver, and a weapon was "displayed." Seeing the commotion, passengers escaped the bus through the rear door. The driver also fled, but not before hitting an emergency button, summoning help. The hijacker closed the doors, took the wheel and drove just a few blocks before losing control of the bus.

Metrobus hijacked in northeast DC; pedestrian struck and killed. Police said the suspect, identified as 30-year-old Keith James Loving of Northeast D.C., remained unseated and stood at the front of the bus near the driver. At the next stop, which was on Kenilworth Avenue, the man attacked the driver with an unknown weapon. D.C. Police Chief Cathy Lanier said the passengers and the driver were able to flee the vehicle.

Teen suspect in DC subway shooting charged as adult. A 16-year-old suspect was charged as an adult Wednesday [2/24/2016] after a robbery and shooting on a subway train in Washington, D.C. left one passenger wounded, investigators said. A suspected accomplice, 19, was also charged with armed robbery.

2nd Marine attacked, left for dead in DC. Not one but two Marines were brutally attacked on February 12 in two unrelated incidents. One attack happened at a McDonald's when two teenagers assaulted and robbed a veteran Marine. A second Marine, 35-year-old Michael Schroeder, was left for dead after a being attacked in Northwest D.C. that same day, according to his family. Temperatures had dropped down to the teens in weather reports. Lying in the cold, dragged between two cars, face-down, head bashed-in and cash missing is how Schroeder's family says police found him in the Glover Park neighborhood. Thankfully a dad and son driving by in a taxi saw Schroeder and called the authorities.

Local journalist Charnice Milton killed in DC shooting. A local reporter in D.C. was shot and killed while returning home from an assignment Wednesday night [5/27/2015]. Charnice Milton, 27, was found suffering from a gunshot wound in the 2700 block of Good Hope Road in Southeast, D.C. around 9:40 p.m. She was taken to the hospital where she died. [...] Police say there were witnesses near the shooting who could help provide information but have not come forward.

11-Year-Old Boy Charged in String of Armed Robberies in DC. An 11-year-old boy has been charged in connection with a string of armed robberies in Washington, DC and the media is portraying him as a victim. [...] The boy was "charged with robbery while armed, assault with a dangerous weapon and robbery (fear)," NBC Washington reports.

HalfSmoke Restaurant in DC Erupts into a Warzone, Chairs, Fists and Pride all Fly out the Door. This place in DC is actually a very nice and well kept establishment according to the reviews. But is known for having the worst of the worst come in and destroy the place after a night out on the town. [Video clip]

Mass Shooting In DC, At Least 3 People Shot, Black Male Apprehended By Police. Today [4/22/2022], at least three people were shot and wounded in Washington D.C in an active shooter incident. The shooting occurred on the 4100 block of Connecticut Avenue near Howard University Law School. A 'person of interest' has been identified by police and was allegedly taken in to custody by police less than an hour ago. [Video clip]

'The Shopping Cart' Serial Killer Arrested In DC, 4 Bodies Found In The Woods So Far. An alleged serial killer is accused of murdering at least four women — three of whom he met on dating apps — whose bodies he transported using shopping carts in Virginia and Washington, D.C. Law enforcement has dubbed him the "Shopping Cart Killer." "We have a serial killer," Fairfax County Police Chief Kevin Davis said during a Dec. 17 news conference. "The good thing is, he is in custody. The challenge that remains is identifying other victims."

Girl caught on video carjacking Uber Eats driver in Washington DC gets off with a maximum SIX YEAR sentence after pleading guilty to his murder. A 15-year-old girl in Washington DC pleaded guilty to the murder of an Uber Eats delivery driver, whose car she stole and crashed, killing him as he fought. The teenager, who cannot be named for legal reasons, pleaded guilty to the March 23 murder on May 5, a court spokesman told The Washington Post on Tuesday [5/11/2021]. In return for pleading guilty to murder, other charges — armed carjacking, robbery and aggravated reckless driving — were dropped.

Woman shot man in DC road-rage attack near vice president's residence: cops. A woman shot a man during a road-rage attack early Thursday [4/15/2021] in Washington, DC, just blocks from the vice president's residence, police said. The female suspect sideswiped a man as they were driving at about 4:30 a.m. on the 3600 block of Massachusetts Avenue NW, police told The [New York] Post. The woman got out of her vehicle and opened fire at the man's car, striking him with one round to the back of his head, police said. Cops initially said the 49-year-old victim had a graze wound and was "conscious and breathing" when taken to a hospital, but later said he had life-threatening injuries.

BLM Protesters Terrorize White People Trying To Enjoy Some Ice Cream In DC. Black Lives Matter protesters made a great effort to ruin the day for this crowd just trying to enjoy their ice cream at Thomas Sweet ice cream shop in DC. Protesters banged drums and blared an air horn in the face of patrons. The angry children claimed the people just trying to have a cold treat on a hot day didn't respect BLM by not giving them their attention. [Video clip]

Man accused of murdering 11-year-old at July 4 BBQ in DC was released under coronavirus jailbreak. The same flat-earth "science" being used as a pretext to criminalize Americans for not wearing masks has been used to release violent criminals. Now, another one of those released from jail under coronavirus jailbreak policies has been charged with murder in the nation's capital. July 4 weekend was a horrible bloodbath for black children across many of our nation's prominent cities. As I chronicled each of the cases last week, I predicted that most of the suspects would be repeat violent offenders, gun felons, parole violators, or all of the above. Well, that appears to be the case in the horrific D.C. shooting on Independence Day that left 11-year-old Davon McNeal dead. McNeal was helping his mother at a neighborhood barbecue when a group of drive-by shooters fatally shot him. D.C. police have now arrested two suspects, have issued warrants for two more, and are waiting on a fifth.

Warzone: Ring Camera Captures Wild Shootout In D.C. Ring surveillance footage obtained by FOX 5 DC shows a crazy shootout the broke out Friday evening in Northeast D.C. Police say six arrests were made and at least one person was wounded.

Intern knifed to death while walking dog in Washington, DC. A woman was walking a dog in Washington, DC when she was fatally stabbed in an apparent random attack on Tuesday, police and reports said. Margery Magill, 27, was working as a dog walker for the app Rover in the Northwest section of the city just before 9 p.m. when Eliyas Aregahegne, 24, allegedly knifed her to death, NBC Washington reported. Police and medics responded and rushed her to a nearby hospital, where she died, DC cops said. Cops arrested Aregahegne for the killing on Wednesday and charged him with first degree murder, authorities said.

Intern, 27, is knifed to death by man who 'targeted her at random' while she was walking a dog in Washington, DC. A 27-year-old woman was fatally stabbed while walking a dog in Washington, DC, in what police say was a random attack. Margery Magill, a California native who was interning the capital for the summer, suffered multiple stab wounds and bled out on the sidewalk just before 9pm on Tuesday [8/27/2019][.] Police say 24-year-old Eliyas Aregahegne randomly targeted Magill as she was walking a dog for a family who hired her through the Rover app.

Eliyas Aregahegne: 5 Fast Facts. Eliyas Aregahegne, the suspect accused in the random stabbing of a Washington D.C. dog walker who had a passion for international agriculture and women's empowerment, described himself as a once promising college student and scholarship winner. However, he only attended the University of Wisconsin-Madison for a semester years ago. On August 27, 2019, police say, Aregahegne repeatedly stabbed a stranger with a promising future to death on the street in a vicious random attack.

Man arrested after dog walker fatally stabbed across from DC hospital. After going through video surveillance and canvassing the area, police arrested 24-year-old Eliyas Aregahegne, of Northwest D.C., inside a residence in the 500 block of Columbia Road. Police said that Magill, who was working as a dog walker, was walking dogs across MedStar Washington Hospital Center when the suspect approached her and stabbed her multiple times.

Tech company executive, 35, is stabbed to death 'in random attack' while jogging near her home in Washington DC. Police in Washington DC are on the hunt for a man who stabbed a female jogger to death without any apparent provocation on Tuesday night. Wendy Karina Martinez, 35, was out for an evening run near Logan Circle just before 8 pm when she was attacked by a knife-wielding stranger at the intersection of 11th and O streets, Metropolitan Police Chief Peter Newsham said. Martinez suffered multiple serious stabs wounds but managed to stumble to a nearby Chinese restaurant, with blood gushing from a laceration to her neck.

Police ID suspect arrested in stabbing death of DC runner. A suspect has been arrested in the Tuesday stabbing death of Wendy Martinez near Logan Circle in Northwest. Anthony Crawford, 23, has been charged with first-degree murder while armed.

Wendy Karina Martinez's Murder Suspect Anthony Marquell Crawford Has Lengthy Criminal History And Is Not Cooperating After Arrest. Washington, DC was just shaken by the horrific murder of 35-year-old Wendy Karina Martinez, who was stabbed in the neck while she was out jogging on Tuesday night [9/18/2018]. Martinez, who had just gotten engaged the week before, managed to reach a nearby store with her last strength, where guests immediately panicked upon seeing her state. Some ran away, while others rushed to help her, although it was no use — she was pronounced dead at the hospital shortly after.

Mom Of Slain D.C. Jogger Never Thought Her Daughter's Newly Picked Out Wedding Dress Would Be Used For Her Funeral. Anthony Marquell Crawford, 23, has been charged with first-degree murder in the death of 35-year-old Wendy Karina Martinez. Court records indicate Crawford has a history of paranoia and drug use.

Rash Of Overnight Shootings Across DC Leave Two Dead, Many Injured. Seven people were shot and two died in six different shootings in Washinton, D.C., in one of the most violent nights in recent memory. In the early hours of Saturday morning, the Metropolitan Police Department responded to reports of gunfire in northwest D.C. near Park View. Authorities found a man with multiple gunshot wounds and later pronounced him dead, reports WUSA9. Authorities closed parts of Suitland Parkway near Howard Road at roughly 2:35 a.m. after a shooting left two men wounded. The condition of the victims is currently unknown and police continue to investigate the incident.

Police ID suspect in fatal stabbing outside Metro station. Metro Transit Police say 36-year-old Ali Anthony Jovan of Fairfax, Virginia, was taken into custody and faces first-and second-degree murder in Wednesday night's [7/20/2016] stabbing in Prince George's County.

Man Stabbed To Death At DC Metro Station After Argument Escalates. D.C. Metro Transit Police officers ran down and arrested a suspect after a fatal stabbing outside a station in Prince George's County, Maryland Wednesday night [7/20/2016]. An argument broke out between two men at the Addison Road Metro station's bus bay in Prince George's County at roughly 7:15 p.m., and quickly turned physical. The suspect allegedly pulled out a "switch blade style" knife and stabbed the victim in the chest. Metro Transit Police at the station quickly responded to the incident and chased the suspect down before he could flee the area, according NBC Washington. Authorities pronounced the victim, 35-year-old Vontrel Laarius McDaniel, dead at the scene.

Federal police officer linked to 3 deadly Maryland shootings in custody. Police announced Friday [5/6/2016] they caught a federal officer wanted in connection with three shootings in Maryland that killed a total of three people, including his estranged wife, ending a hunt that left many people in the suburbs of Washington, DC on edge. Officers arrested 62-year-old Eulalio Tordil, who was wanted on a first-degree murder charge, after they spotted him in his car in an Aspen Hill parking lot. Investigators said Tordil, an officer working for the Federal Protective Service, shot and killed his wife, a chemistry teacher, outside their children's school in Beltsville Thursday.

Crime In The DC Metro System Sees Dramatic Year-Over-Year Spike. D.C. Metro officials are responding to a troubling double-digit spike in the crime rate this year within the transit system, directing police to immediately notify the public of any incident of violence. A spokesman for the Washington Metropolitan Area Transit Authority (WMATA) said Tuesday [5/24/2016] crime is up year-over-year by 10.1 percent, and is only increasing. The alleged rape of a woman at knife point on a moving red line train in April, which broke Monday, drew renewed concern among riders about the growing crime trend. A bloody robbery Monday night aboard a green line train heading to the Suitland station is the latest crime in the system, reports WJLA.

DC mansion 'home-invasion killer burned and stabbed boy, 10, to death in front of his parents':. The 35-year-old man accused of brutally slaying a wealthy CEO, his wife, their son and their housekeeper inside their DC mansion has been indicted on 20 felonies. Darron Wint of Lanham, Maryland, is charged with murdering 46-year-old Savvas Savopoulos, his wife Amy, 47, their 10-year-old son Philip and housekeeper Veralicia Figueroa, 57, before setting their house on fire on May 13, 2015.

Marauding Teenagers Attack Woman And Baby In DC's Poshest Neighborhood. Several black teenagers approached a woman in the Georgetown neighborhood of Washington Monday [11/18/2015], shortly after she secured her baby in her car, and smashed out her windows with a large rock.

Suspect in Washington DC quadruple homicide arrested. More than one person likely was involved in the slayings of four people who were held captive inside a Washington, D.C., mansion until $40,000 was delivered last week, authorities revealed Friday [5/22/2015]. Daron Dylon Wint, a welder with a criminal record of assaults who once worked for the mansion's owner, has been charged with murder. But authorities said they believe he did not act alone: A court document made public Friday [5/22/2015] said they believe the crimes "required the presence and assistance of more than one person."

Affidavit: Daron Wint and "others" involved in northwest DC murders. A court affidavit released Friday [5/22/2015] says the suspect in the slayings of a northwest D.C. family and their housekeeper was not alone in carrying out the murders. The document says Daron Dylon Wint and "others" were involved in the murders of three members of the Savopoulos family and their housekeeper, and that the murders were carried out after Wint and "others" received a delivery of $40,000 in cash.

Caught on Camera: 65-Year-Old [White] Man Attacked by [Black] Women Over Gas Pump. A 65-year-old man was confronted by a group of women and beaten up in front of his 7-year-old great grandson at a Victorville, California, gas station Friday afternoon in an incident that was caught on camera, officials said. The altercation occurred around 1 p.m. at the ARCO gas station on the 12000 block of Hesperia Road. The victim, Danny Froschauer, said the fight was over a gas pump.

Fatal shooting of 3-year-old girl in Landover may have resulted from a fight over clothes. The man had just gotten into a fight over clothes with a teen at the house on Forest Terrace in Landover, so he left and returned with a handgun, Prince George's County Police said. Facing the house, the authorities said, he fired about half a dozen shots from the yard into the white siding on the second floor. He was aiming for the teenager with whom he had the altercation 10 minutes earlier, police said. He hit a 3-year-old girl instead, according to county authorities.

Elderly man assaulted in Glen Burnie robbery. An elderly man is recovering after he was assaulted and robbed while walking home from an Anne Arundel County McDonald's Monday [12/30/2013]. The 89-year-old victim told police three teenage boys struck him in the head and knocked him to the ground near Cloverleaf and Four Leaf Clover drives in Glen Burnie.

Does Aaron Alexis Represent A New Breed of Killer? In the search for parallels to explain Aaron Alexis's killing spree at the Washington Navy Yard on Monday, the media have turned reflexively to recent incidents in Aurora, Colorado, and Sandy Hook, Connecticut. Almost no one in the media, however, has made the obvious comparison to Christopher Dorner, the former Los Angeles Police Department officer who killed four people and wounded three others in a ten-day spree last February that ended with a self-inflicted gunshot wound.

Bike trail builds reputation for mob attacks. The titans at the Washington Post cannot get their journalistic minds around the latest case of black mob violence in the nation's capital. They reported the crime but ignored the race and the pattern. But the Titan of Trinidad, a neighborhood blog, had no trouble describing what really happened when a black mob attacked a D.C. commuter on a bicycle, sending him to the hospital with broken bones in his face.

More black mob violence on bike trails — media oblivious. Just finished an article for WND and my book about a rash of black mob violence on a D.C. bike trail: Bike trail builds reputation for mob attacks. Then the cards and letters started rolling in with reports of dozens and dozens more attacks from black mobs on bike trails around the country over the last few years.

Black males allegedly said "This is for Trayvon Martin" before robbing white male of wallet, phone. A weekend robbery in a racially diverse neighborhood of Washington may have been a hate crime, police said. "This is for Trayvon Martin," one of the three black men told a white man as they approached him early Saturday [7/27/2013], according to Washington Metropolitan Police Officer Anthony Clay.

Adams Morgan hate crime was motivated by Zimmerman verdict, police say. A Bethesda man was beaten and robbed early Saturday morning in Adams Morgan by three men who yelled, "This is for Trayvon Martin," before attacking him, police said. The incident is being investigated as a hate crime and robbery, according to D.C. police spokesman Araz Alali.

Let's review some recent events. [Thread reader] In Milwaukee, two black teens, ages 15 and 17, found an Asian woman hanging out alone in a park. They assaulted her, then dragged her to a pond in the woods where they raped and killed her. They recorded the crime on their phone. In Rochester, two black teens aged 14 and 16 broke into a white man's house, lit him on fire, watched him burn for a little bit, then left him to die. It's still not clear why they did it. In DC, a Pakistani man was carjacked and murdered by two black girls, ages 13 and 15. His body was left bleeding on the sidewalk while the girls tried to recover their cell phones from his car, which they had wrecked while stealing it. In a Virginia suburb a couple of hours south of DC, a white middle school girl was gunned down by a black teen while walking through her neighborhood in the middle of the afternoon. No motive has been determined. These are just the cases we've heard something about — though not much — and most of them are from the last few weeks. The racial details make these incidents inconvenient for the media and the Left. The normal, narrative-friendly explanations and talking points don't apply. Yet these things are happening, and happening frequently. Young kids, not old enough to buy a ticket to a rated R movie, are committing unthinkable acts of brutality against totally innocent people who posed no threat to them. They are doing this, it seems, for fun.

Tears We Must Not Cry, Atrocities We Must Not Witness, Solutions We Must Not Grasp. Every time I look at Mohammad Anwar's photo, I cry. I've not read his bio on the web. I can't find his bio on the web. The Wikipedia page devoted to Anwar is all of 258 words long. [...] Though Anwar lived in Virginia, not New Jersey, in him I see a wide-eyed immigrant, like my parents; in him I see a hardworking Muslim immigrant, like my students and my neighbors. And there's another reason I cry. I watched Mohammad Anwar die. I can't link the Twitter video; Twitter removed it. As I write this, the video is viewable [elsew]here. In the closing moments of the video, a cloud of white fog cloaks an object on the far left of the image. That obscured object is Mohammad Anwar's dying body. After killing him, his killer screeches "My phone is in that car." The car is Anwar's car. On March 23, 2021, Two girls, 13 and 15 years old, wielding a stun gun, stole Anwar's car and drove it a short distance before crashing it. The killer screeching, "My phone! My phone is in there! My phone!" is walking two feet from the body of the man she just killed. Should you watch this video? You should. And you should cry. Anwar was sacrificed in broad daylight, in an inhabited area, in the capital of your country and mine — Washington DC. His killing was not isolated. Shortly afterward, a 13-year-old and a 14-year-old, wielding a knife, committed another carjacking. Two 13-year-olds, using a gun, committed two more.
---
Other candidates and schemes for statehood
US Virgin Islands declares state of emergency after lead and copper found in tap water in St. Croix. The governor of the U.S. Virgin Islands announced Wednesday that he declared a state of emergency after officials revealed last week that tap water in St. Croix contains lead and copper and warned people not to consume it. The declaration, signed Monday by Gov. Albert Bryan, frees up urgently needed resources, streamlines emergency response and allows the U.S. territory to seek federal help.
The Editor says...
Water pipes all over the U.S. are made of copper. That is not an emergency.
Carpetbagger!
Dem in Congress said the quiet part out loud on MSNBC, that Trump 'needs to be shot'. Call it a "Freudian slip," where a person accidentally says what she really is thinking. Stacey Plaskett is a nonvoting member of Congress, a delegate representing the US Virgin Islands in the House of Representatives. She was born and grew up in New York City, and graduated from the elite and expensive Choate Rosemary Hall prep school in Connecticut before going on the School of Foreign Service at Georgetown and law school at American University. She says that she and her family frequently visited St. Croix, where her parents are from, in her childhood, and that apparently was good enough for the voters to choose her to represent them in Congress.
Separatists fed up with Trudeau want province to break away from Canada, become 51st state. An advocacy group in Alberta, Canada, is trying to educate residents of the province about what it argues would be the benefits of breaking off from the country to join the U.S. as its 51st state. "I find myself having an affinity toward the U.S. more than Canada because of the freedom, Constitution and just the entire republican system versus the monarchy here, which is really a pseudonym for dictatorship," a source with the Alberta 51 Project told Fox News Digital. Founded in 2022, the project is "dedicated to supporting education to all Albertans on why we should become the 51st state of the United States of America," according to its website. About one-fifth of Canadians in various provinces believe they would be better off under the U.S. government, according to a poll done by Research Co. earlier this year.
The Alberta blues. One-fifth of Canadians want out. Before you start sewing the 51st star on the flag, please consider that a formal separation like this is probably impossible under Canadian law. It would require an act of Parliament or some type of referendum as we saw years ago with Quebec. As you may remember, that vote was super close against separation. The situation with Alberta is a bit different. First, they have lots of oil and PM Justin Trudeau is obsessed with climate change and demonizing fossil fuels. Second, the Western provinces are more conservative and reject the Trudeau policies. So it won't happen, but something is going on in Canada, especially west of Ontario.
Oregon Counties Vote to Secede Into Idaho. Several counties in Oregon on May 18 voted to consider joining the state of Idaho, which is part of a long-shot movement to break away from the state that has long been dominated by politicians in Portland. Voters in Malheur, Sherman, Grant, Baker, and Lake counties approved various measures that require county officials to take steps to look into moving the Idaho border west to incorporate the counties. The grassroots group Move Oregon's Border for a Greater Idaho is aiming to have the eastern counties — which are mostly rural — join Idaho because they believe they would be better off with Idaho's more conservative political leadership.
If the Democrats Want to Make D.C. a State, California Should Be Split in Two. State-packing, like court-packing, is a fairly obvious gimmick for creating a permanent Democrat majority by rigging the rules. If the Democrats really wanted representation for D.C. residents, they would urge retrocession to Maryland. Instead, Democrats, despite dominating both D.C. and Maryland, violently oppose any such proposal. Their goal isn't representation. It's turning a government city that already concentrates far too much power and wealth in one place into its own state. If the Democrats really insist that D.C. statehood is the only answer, then they can trade for splitting California in half. Or allowing those parts of Oregon that are conservative and American to become their own state. There are numerous such options on the table for conservative parts of states trapped in a system dominated by Democrat bloc votes run out of urban areas. All the Democrats have to do is horse trade.
Moving the state line:
Minnesota lawmaker proposes path for counties to join South Dakota. A Republican Minnesota state representative is introducing legislation that would create a pathway for Minnesota counties to secede from the state and join the South Dakota. Rep. Jeremy Munson (R-Crystal Lake) introduced the bill Thursday and tweeted out an image of his vision, which depicted nearly every county west of the Twin Cities metro as part of a newly imagined South Dakota.
With his false filibuster history, Biden is playing with fire. Democrats may think they are clever with their plans to abolish the filibuster. But as the party of government, they have a lot more to lose if the filibuster ever disappears. Imagine what would happen if the barest of congressional majorities could immediately scrap the government programs they cherish. [...] As for admitting new states as part of a congressional or electoral power grab, if either party ever starts to behave in such an abusive manner, things will get very silly very fast. North Idaho, East Tennessee, and West Texas should never become states, but under the Constitution, it can happen if the pertinent state legislature and Congress agree to it. How much Balkanization of the states would people be willing to tolerate?
Rural Californians are fighting to reclaim their state, even if that means starting their own. Mark Baird is a third-generation Californian who hopes to one day be a first-generation Jeffersonian. Baird, like many in California's sprawling, mostly rural north, is disillusioned with his state's Sacramento-based government, which he believes no longer represents northern interests. That's why Baird and many others in the 23 counties above Sacramento have officially declared the reclamation of their state, even if it means breaking away and starting anew in the proposed 51st state of Jefferson, named for the third U.S. president.
Somewhat related:
Meanwhile, Two Conservative Oregon Counties Are SO OVER Blue State Life, They Just Voted to Join Idaho. How tired are conservative, rural Oregonians of dictatorial leftist Gov. Kate Brown, Antifa-apologist Mayor Ted Wheeler and riot-torn Portland, and the whole "People's Republic of Oregon" "progressive" mess? Tired enough to vote to become part of next-door Idaho. As reported by Forbes, two conservative Oregon counties approved a non-binding ballot measure to "Move Oregon's Borders" that will require county officials to hold meetings about the counties leaving the state to become part of their deep-red neighbor.
Secession... in the Land of Lincoln? Yesterday [11/4/2020], I wrote about some of the bright spots emerging from Tuesday's election in both my own state of Missouri and our next-door neighbor, Illinois. As noted therein, Republicans flipped two state House seats (though need at least two more to overcome the Madigan/Democrat super-majority.) One other development coming out of Tuesday: Non-binding resolutions by several Illinois counties to kiss Chicago goodbye and form their own, separate state.
Counties in Illinois approve nonbinding resolution to create new state. Several counties in Illinois on Tuesday passed non-binding resolutions by wide margins to create a new state, separate from Chicago and Cook County. Questions posed to voters in various counties asked if they should join with others outside of Cook County to create a new state. In Clay County, nearly 80 percent of voters approved the question. Nearly 73 percent of Shelby County voters approved, while 63 percent of Christian County voters did so and in Crawford County, nearly 76 percent of the voters said yes. A group tracking the movement, called Red State Secession, counted 24 counties that approved it, with most votes being between 70 percent [and] 80 percent in favor.
The Case for an American Alberta. Above the quiet forests of a snow-capped American border, there rests an anxious, resource-rich Canadian province yearning to breathe free. What many of their neighbors to the south see as an advantage — namely charismatic Prime Minister Justin Trudeau and rigorous climate change policy — is, in actuality, a burden to hapless Albertans. They want out. The premise sounds a little like the convoluted subplot in an encyclopedia-sized David Foster Wallace novel. But, since the day Trudeau was elected Prime Minister in 2015, an Albertan separatist movement has quietly simmered. Despite the fact that the movement is not completely organized, approximately 41% of Albertans already state they'd be better off away from their home country.
Democrats latest awful idea: adding new states to lock in Senate control forever. What happens if, as seems much more likely now than it did a year or six months ago, Democrats overturn the Republican majority in the Senate? No clear answer yet, but NBC News reports Democratic senators have set up a "war room" to enable them to abolish the filibuster and quickly pass a Biden-Harris agenda. Other Democrats have urged that a Democratic Congress admit new states to the Union to have a view to blocking a Republican majority forever. Democratic Senate Minority Leader Charles Schumer has a political incentive to back such extreme moves. Rep. Alexandria Ocasio-Cortez could challenge him in 2022, and the 2018 and 2020 results show an increasingly radical primary electorate in New York. A Democratic sweep this fall might well produce statehood for the District of Columbia and Puerto Rico. And possibly for the US Virgin Islands, American Samoa, Guam and the Northern Mariana Islands.
Oklahoma May Split in Two, Which is What Every State Should Consider Doing. After a favorable vote in the House of Representatives, Democrats are closer than ever to achieving statehood for Washington, DC. Yet Republicans have no national counter-strategy? Making DC a state has been a nationally unifying issue for Democrats, because they are well aware of the political stakes, including two new Democrats in the Senate. Republicans should be as unified across the country to support their own local efforts. There are many to choose from already. There are competing efforts to break away rural Californians from their state, and there are pushes to divide New York up into two or three chunks. This year, some Illinois counties will vote on removing Chicago from their state. Kentucky, Maine, and West Virginia all became states after breaking off from another, so it's not the crazy notion some opponents will make it out to be. Similar campaigns are ongoing in Oregon (to join a new Greater Idaho) and Virginia (to become part of West Virginia). In relatively recent history, the proposed states of Northern Colorado and Superior (Michigan) have also been proposed. Conservatives are well aware of the ungovernableness of many blue states. [...] Whether it's taxation, gun control, or political underrepresentation, many Americans are realizing they need to vote with their feet and move or otherwise try a political solution that doesn't wait on a federal election.
Greater Idaho: Rural conservatives in Oregon look to join Idaho. Some residents in Oregon are fed up with living under Democratic control of their state government and have launched a ballot initiative campaign to join Republican-led Idaho. The movement, known as "Move Oregon's Border for a Greater Idaho," is hoping to expand the borders of the Gem State through the inclusion of more than a dozen bordering rural counties now in Oregon. Mike McCarter, chief petitioner of the secession effort, has noted though that the movement is in its infancy and would take years to accomplish, even if successful.
A Crude Proposition That Should Be Music to Mr. Trump's Ears. Before he was president, Donald Trump liked to muse that if America must intervene in other countries, we ought to "take the oil" too. And right now there is a real chance that the country he presides over could walk away with a good chunk of Canada's bitumen supply without firing a shot. Here is how the American government might pull this off. Step 1: Formally notify the government of Alberta that if it would like to secede from Canada and join this federation of 50 states, its application would be fast tracked and special regulatory consideration would be given to the province's energy sector. Step 2: Make popcorn. [...] Under Trudeau, the national government passed a carbon tax that hits Alberta especially hard.
Assemblyman introduces bill to split New York State into three parts. A local Assemblyman has introduced a bill into the state legislature that would create a constitutional amendment to separate New York into three regions. Assemblyman David DiPietro (East Aurora) says the state should be divided into three parts: New York, Montauk, and New Amsterdam. New York would include, Bronx, Kings, New York, Queens, and Richmond counties.
Should upstate be its own state? The reality is that upstate and downstate New York have been living separate lives for years in terms of priorities. For decades, upstate New York's quality of life has been protected by a balance of power in state government thanks to a Republican majority in the state Senate, which provided checks and balances to the largely downstate-driven Democratic leadership. That changed in November 2018 with the Senate Democrats taking a 40-seat majority, joining an impenetrable 107-seat Democratic majority in the Assembly and the election of a Democratic governor to a third term. With no Republican majority to serve as a safety valve to stop or at least mitigate some of their extreme, regressive policies, the newly emboldened Democratic majority has passed a litany of measures destined to turn the "Empire State" into the "Empty State."
Alberta: Our 51st state? Alberta as our 51st state is not as far-fetched as it sounds at first blush. The idea was written about by Peter Zeihan in Accidental Superpower (2014) and recently broached by Holman Jenkins, Jr. in no less than the Wall Street Journal. Before diving into the politics and practicality of a Alberta leaving Canada, let's first review some background to see why such a traumatic event could even be considered.
10 Places That Should Join the U.S.. [#6] Alberta, Saskatchewan, and Manitoba: This is where things start to get crazy. The "prairie provinces" of Canada have long been at odds with the eastern establishment of Canada, and consider Canada's west coast province of British Colombia to be full of stinking hippies. If this sounds familiar it's because the prairie provinces share much of same culture as the people located in American "flyover country."
'Calexit' supporters revamp campaign with plan to convert half of California into 'autonomous Native American nation'. Organizers of a long-running initiative to secure California's secession from the United States now say they want to give away nearly half of the state, including all of its federal land, to form an "autonomous Native American nation." "Calexit," as the proposal for California's secession is known, was given the green light by the state government earlier this year to begin collecting signatures to place the measure on the November ballot. Advocates had until mid-October to gather 365,880 signatures of registered voters to put it up for a statewide vote.
California's Supreme Court thinks the people of my state are irrelevant — We can't even vote on a breakup. The right of Californians to self-government and democracy suffered a serious blow Wednesday when the state Supreme Court ordered that a proposition asking voters if they want to break the most populous state in the nation into three states must be removed from the November ballot. The state's highest court ruled that while ballot measures can be used to amend the California constitution, more significant revisions to the constitution require action by the state Legislature.
Is California too much of a good thing? Cutting Texas down to size is always a good thing to do, and if we have to carve up California to do it, well, that's life. The current popular notion in California would divide the Golden State into three new states, something that could be no longer be called Golden but perhaps Plastic, Pewter and Brass. This is all very fanciful, as many things are in California, but Californians will vote in November whether to split in three. Some Californians, first among them Tim Draper, a billionaire high-tech venture capitalist, thinks it's a bully idea. If the referendum passes, unlikely as that may be, it likely would come to naught, anyway.
'Three Californias' plan would give Dems more seats. A proposal to split the nation's most populous state into three smaller states would give Democrats a huge boost in the perpetual battle for control of the United States Senate — likely dooming the plan even before voters have a chance to weigh in. California voters will vote this November on the ballot measure, backed by tech billionaire and venture capitalist Tim Draper. If the measure passes, Congress would have a year to allow the state to split up into three separate states — one centered around Los Angeles, another in Northern California that includes the Bay Area and Sacramento, and a third in Southern California that would include the Central Valley and San Diego.
Radical plan to split California into three states earns spot on November ballot. California's 168-year run as a single entity, hugging the continent's edge for hundreds of miles and sprawling east across mountains and desert, could come to an end next year — as a controversial plan to split the Golden State into three new jurisdictions qualified Tuesday for the Nov. 6 ballot. If a majority of voters who cast ballots agree, a long and contentious process would begin for three separate states to take the place of California, with one primarily centered around Los Angeles and the other two divvying up the counties to the north and south. Completion of the radical plan — far from certain, given its many hurdles at judicial, state and federal levels — would make history.
Turning California into three states won't solve its problems. For former Californians like me, our days consist of at least two head shakes whenever news of our former home state crawls across the transom. Almost every day, there's a report out of that beautiful state that generates pity and bemusement at the latest outlandish event. Last week we learned a billionaire venture capitalist finally accomplished a dream by getting enough signatures to put a measure on the ballot asking voters if they want to divide California into three states. Tim Draper, the iconoclast behind the plan, understands the state is a disaster, but only Californians would think that the solution lies in making more Californias.
Three Californias may be coming soon. When California was admitted to the Union in 1850, it had only 92,000 people, most of them scrambling for gold in the foothills of the Sierra Nevada. That's why California's county lines are so screwy. Los Angeles County now has 10,000,000 people. Alpine County has 1,000. Cal 3 divides the state along lines that make geographic, cultural, and political sense. The population is divided roughly into thirds. North and South are still very large states, and what's left of California would be a medium-size state. In order for this to work, it will need to get a majority not just of the total vote. Majorities will be needed in all three prospective states. Looking at this map makes me think that could happen, for one important reason: partisan politics.
CA town wants to be exempt from state's sanctuary city policies. Not everyone in California is a liberal extremist or radical, open borders fanatic. In fact, there has been a movement around for years in Northern California to create a 51st state called "Jefferson." The area is far more conservative with traditional values and its economic interests — mining, timber, and fishing — is heavily regulated by the state. But the idea of a new state carved out of Northern California is probably a pipe dream at this point. So perhaps it's not surprising that there is pushback against the extremist tide of government elsewhere in the state.
Rural California wants a divorce from rich California. We're starting to hear more about secession. Not the perennial post-election calls of losing parties to secede from a nation controlled by the opposition, but a growing movement for secession from states, with the parts of states (sometimes geographically very large parts of states) wanting to separate from the population-dense urban areas that essentially control state decision-making. Feeling ignored, put-upon, and mistreated, state secessionists want to take their fate into their own hands. At present, there's little prospect of adding stars to the American flag, but these movements do indicate a widespread sense of dissatisfaction among (mostly rural) populations who feel that they are governed by people in distant urban centers who know little, and care less, about their way of life. Their complaints, in many ways, sound like the complaints of Americans circa 1775.
New California declares 'independence' from California in bid to become 51st state. The founders of New California took an early step toward statehood Monday with the reading of their own Declaration of Independence from California, a state they describe as "ungovernable." Their solution: Take over most of current-day California — including many rural counties — and leave the coastal urban areas to themselves. "The current state of California has become governed by a tyranny," the group, led in part by vice chairman Robert Paul Preston, declared in a document published online.
'New California' 'Secedes' from Liberal California, Declares 51st State. A group of activists declared "independence" for the state of "New California" on Monday [1/15/2018], in an attempt to leave California's liberal coastal enclaves and create a 51st U.S. state out of the remainder of the Golden State. "The current state of California has become governed by a tyranny," according to a document published by the group.
'New California' movement seeks to divide the Golden State in half. Two men have launched a campaign to divide rural California from the coastal cities, motivated by what they referred to as a "tyrannical form of government" that doesn't follow the U.S. Constitution or the state one, the San Francisco Chronicle reported. Unlike the failed 2016 campaign to split California into six states, the "New California" movement, founded by Robert Paul Preston and Tom Reed, seeks to consolidate rural California into a distinct economy separate from the coast.
"New California" moves to split off from Golden State. Shortly after the New Year opened, I noted that President Donald Trump had begun mounting a #CounterResistance to California's political war against his administration. I recommended 5 strategies for continuing the battle, including assistance in helping the "State of Jefferson" break free to dilute the Golden State's electoral power. It appears that someone may have followed-up with this suggestion, as a group of unhappy state residents has launched a quite public declaration to create "New California".
New California Declares Independence From Rest Of State. With the reading of their own version of a Declaration of Independence, founders of the state of New California took the first steps to what they hope will eventually lead to statehood. To be clear, they don't want to leave the United States, just California. "Well, it's been ungovernable for a long time. High taxes, education, you name it, and we're rated around 48th or 50th from a business climate and standpoint in California," said founder Robert Paul Preston. The state of New California would incorporate most of the state's rural counties, leaving the urban coastal counties to the current state of California.
Plan to divide California into 3 new states clears first hurdle. A plan to split California into three separate states has cleared its first hurdle. Supporters are set to begin collecting signatures to qualify for next year's ballot. The plan is being funded by Bay Area tech billionaire Tim Draper, who previously funded a similar proposal back in 2014 to divide the state up into sections. That plan failed. Draper argues that citizens would be better served by three smaller state governments, rather than one large one.
State of Jefferson (CA) Amasses 21 Total Counties. Successfully amassing support in 21 California counties, proponents of the State of Jefferson movement took their petitions to the Secretary of State and the State Legislature Wednesday [1/6/2016]. [...] California's northern most counties are suffering from a lack of representation in the state Legislature. Twenty Northern California counties have 6 state level representatives, while the southern 38 counties have 114 state representatives.
Two Northern Counties Petition CA Legislature to Form State of 'Jefferson'. On Thursday, Modoc and Siskiyou counties in California, adjacent to Oregon, formally requested state officials to allow them to secede from the state and form a new state to be called Jefferson, according to the Sacramento Bee. The two counties' governments directly petitioned the secretaries of the state Assembly and Senate after they had already submitted a petition to the secretary of state asserting that they weren't represented strongly enough in the state.
Divided they stand? Billionaire in push to carve up California into six states. A billionaire tech investor says he has enough backing to put on the ballot a plan to split California into six states. Timothy Draper, a venture capitalist founder of a Silicon Valley-based venture capital firm that has invested in such tech companies as Twitter, HotMail, Skype and Tesla, told Reuters he has the 808,000 signatures needed on a petition to force the measure onto a public referendum in November 2016.
Advocates of splitting California into six states gathering signatures. Advocates for Six Californias, a plan to split the Golden State into a half dozen separate states, are holding a petition drive this weekend to get their plan on the ballot in 2016. The idea is the brainchild of Timothy Draper, a venture capitalist from Menlo Park — or as he hopes to some day call it, the state of Silicon Valley. Draper has sunk $2 million into signature gathering for the proposal.
'Six Californias' Instead of One? Investor Tim Draper loves California so much that he thinks there should be six of them. Draper is one of Silicon Valley's superstar venture capitalists, an early funder of numerous high-tech enterprises, including, most famously, Skype and Hotmail. He is also the prime mover behind the "Six Californias" initiative, a proposal to partition the nation's most populous state into six smaller ones.
Venture capitalist wants to split California into six states. Venture capitalist Tim Draper is on a mission to collect 807,615 signatures to force a referendum on whether California should be carved up into six states. Secretary of State Debra Bowen said in a statement posted on her official website Tuesday [2/18/2014] announcing Draper had been given the go-ahead for his petition drive.
Western Marylanders push to secede from state. A push by frustrated western Maryland residents to part ways with their state is gaining momentum as the initiative turns to social media to get its message out. Residents in Garrett, Allegany, Washington, Frederick and Carroll County, for months have been pushing an initiative to secede from the state and form a new one, called Western Maryland. Among the biggest problems the group has with Maryland are new gun restrictions, tax increases and what they call unfair district lines the group claims unfairly favor Democrats.
Some Western Md. Residents Want To Form Their Own State. A tale of two Marylands: Western Maryland and the rest of the state. Fed up with high taxes and gun control, some people want to break away and go it alone.
Is Red State America Seceding? While many Red State Americans are moving away from Blue State America, seeking kindred souls among whom to live, those who love where they live but not those who rule them are seeking to secede. The five counties of Western Maryland — Garrett,Allegheny, Washington, Frederick and Carroll, which have more in common with West Virginia and wish to be rid of Baltimore and free of Annapolis, are talking secession. The issues driving secession in Maryland are gun control, high taxes, energy policy, homosexual marriage and immigration.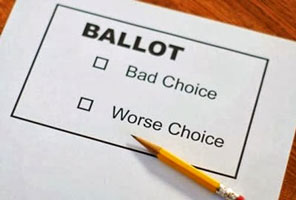 Picking Through the Political Debris. I will begin with a prediction that, before this century is over, Colorado will split into two states as momentum builds for its northern counties to revisit the secession vote that failed. I predict that California will break into several smaller states as well. I always strive to be optimistic, but it is getting harder and the November 5 elections suggest a slow slide toward continued moral and cultural decline, and that is never a good thing.


Modoc County Joins Siskiyou in State of Jefferson Bid For Secession. The Modoc County Board of Supervisors today voted to join neighboring Siskiyou County in its bid to secede from the State of California. Board Chairman Geri Byrne said a measure to join the push to form a State of Jefferson was approved by a vote of 4-0, with one supervisor absent.

Western Maryland secessionists seek to sever ties with the liberal Free State. The push by 50 western Virginia counties to secede in 1863, forming West Virginia at the height of the Civil War, was led by a charismatic store-clerk-turned-lawyer who famously urged his supporters: "Cut the knot now! Cut it now! Apply the knife." West Virginia was the last state to break off from another. Now, 150 years later, a 49-year-old information technology consultant wants to apply the knife to Maryland's five western counties.

Siskiyou County votes to pursue secession from California. Fed up by Sacramento's regulations and Southern California's political sway, residents in one rural Northern California county are taking steps to leave the state. The Siskiyou County Board of Supervisors voted, 4-1, on Tuesday [9/3/2013] to pursue seceding from California, the Redding Record Searchlight reported. Proponents say Siskiyou should form a new state — called Jefferson — with other counties in Northern California and Southern Oregon they believe share similar interests.

The lawyers strike again.
Could Baja Arizona be 51st state in US? A political committee made up of attorneys, including the former chairman of the Pima County Democratic Party, has been formed to try to get Southern Arizona to secede from the rest of the state. Start Our State, which is asking other like-minded counties to join the effort, hopes to put the question before Pima County voters in 2012.

The Editor says...
If a single county can secede and form a new state, a large can of worms will have been opened. Texas, with 254 counties, is in a good position to win that game.

E Pluribus Tucson: Uprising in Arizona. Baja Arizona (the working title) will almost certainly remain a dream, but it suggests the growing chasm between the state's Republican leaders and its frustrated liberal minority. For decades, there has been friction between Pima County and its more conservative northern neighbor, Maricopa County, which includes Phoenix. Residents of Pima County (pop. 1 million) have often joked about forming their own state.

Liberals in southern Arizona seek to form new state. A group of lawyers from the Democratic stronghold of Tucson and surrounding Pima County have launched a petition drive seeking support for a November 2012 ballot question on whether the 48th state should be divided in two.

County Supervisor Proposes 51st State Cut Out of Southern California. A Riverside County, Calif., official is reportedly proposing cutting out 13 counties in Southern California and seceding from the rest of the state. Supervisor Jeff Stone is presenting his proposal to the county's Board of Supervisors on July 12, the Press Enterprise newspaper reports. He is arguing that the recent budget passed by the California Legislature and signed by Gov. Jerry Brown is basically a raid on local budgets to cover profligate spending.

Official Calls For Riverside, 12 Other Counties To Secede From California. Is the state of California about to go "South"? Riverside County Supervisor Jeff Stone apparently thinks so, after proposing that the county lead a campaign for as many as 13 Southern California counties to secede from the state. Stone said in a statement late Thursday that Riverside, Imperial, San Diego, Orange, San Bernardino, Kings, Kern, Fresno, Tulare, Inyo, Madera, Mariposa and Mono counties should form the new state of South California.

Small step forward for long-shot 'South California' plan. A Republican member of the Riverside County Board of Supervisors wants his county and 12 others to secede from California and form the 51st state. His colleagues gave him an unenthusiastic go ahead Tuesday [7/12/2011] to explore the idea.

Victimhood has its privileges. The U.S. Justice Department is ever-vigilant against signs of "voter suppression" these days, most recently blocking — on the grounds that it would hurt blacks — a South Carolina law that would require voter identification. But the voting rights of some minorities, it appears, are more worth protecting than others. The territory of Guam, for instance, has called for a plebiscite on the territory's relationship with the United States that could provide momentum for an independence movement. But the only people allowed to vote will be citizens who were native inhabitants in the year 1950 and their descendants.

Guam?
New Jim Crow in Guam: Where's Holder? The challenge to Guam's law was brought by Dave Davis, a retired Air Force major who has lived in Guam for 35 years. [...] Justice's indifference to his complaint is striking given that Guam's law is even worse than many of the odious Jim Crow statutes that limited voting in the South. "Even under Jim Crow, some blacks successfully registered to vote after they navigated the nasty maze of character exams and shifting office hours," says former DOJ civil-rights attorney Christian Adams, who is representing Major Davis. But under Eric Holder, the Justice Department has engaged in a pattern of selective enforcement of discrimination laws. [...] In Guam, the desire to bar non-Chamorro voters from participating in the referendum has a clear racial motive.


---

Back to the Home page