—
Arkansas Supreme Court, 1878
---
This is an original compilation, Copyright © 2023 by Andrew K. Dart
This is what "swift and sure" means...
Prosecutor says Guilty Saddam would hang quickly
. The Iraqi High Tribunal's chief prosecutor says Saddam Hussein will hang immediately if he is found guilty on charges relating to deaths of 148 Shiites. … "If the court passes a death sentence on any of the defendants in the Dujail case, the law is clear, the sentence must be carried out within 30 days following the appeal," Mr Mussawi said.
Execution uncertain in grenade murders
. Relatives of the two servicemen killed in Sergeant Hasan Akbar's grenade and rifle attack said yesterday [4/29/1005] that he deserved the death sentence given to him by a military jury. But specialists in military law say it is hardly a certainty the execution will ever happen. The military has not executed one of its own since 1961, while states have put scores of civilian killers to their deaths.
Iraq hangs 27 on terrorism charges
. Iraqi authorities hanged 27 convicted "terrorists" today, an interior ministry spokesman announced. "Twenty-seven terrorists were hanged today in Baghdad. Most of them were Iraqis," said interior ministry spokesman Abdul Karim Khalaf. He said they were convicted for attacks on Iraqi civilians and sentenced to death, in an execution order signed by an Iraqi vice president.
The crime, not his race, put Baker on death row
. Another Maryland death row inmate is scheduled to take the lethal injection needle. And, again, anti-death penalty activists have yanked out their ever-handy race card.
The "Let Scott Peterson Live" Campaign at CBS
. As if we needed any more evidence of liberal media bias on the part of CBS, the senior political editor for CBS News, Dotty Lynch, has written a column arguing that convicted killer Scott Peterson should be allowed to live the rest of his life at taxpayer expense in a California prison because he may not really be guilty of murdering his wife and unborn son.
Judge not
. Here they go again. On March 1, the Supreme Court — by its now familiar 5–4 margin — issued a ruling that bans states from executing anyone who was younger than 18 at the time of his crime. You may believe that this ruling gives teens a license to kill, or you may consider it to be a sensible protection for our innocent children. Either opinion is defendable, and immaterial. The important thing — and the frightening thing — about the ruling is that it continues the court's march toward a "living Constitution" and away from original intent.
Those poor, poor perverts
. I can nearly, but not quite, understand why some people object to capital punishment. … What I can't begin to fathom are the people who seem to have the same tender feelings for sexual predators that the rest of us have for our pets. Unfortunately, these aren't the same mushy-headed simpletons holding candlelight vigils outside San Quentin. Instead, they're judges and legislators.
Evolving Standards of Decency
. William Kristol sarcastically thanks the US Supreme Court for its recent decision saving the life of Christopher Simmons, the youthful sadist who murdered Shirley Crook for the fun of it in 1993. In seven paragraphs of well-tempered fury, Kristol contrasts the judicial sensitivity to "evolving standards of decency" that spared Simmons from the death penalty because of his age with the absence of any such sensitivity when it came to Terri Schiavo.
Scalia Slams Juvenile Death Penalty Ruling
. Justice Antonin Scalia criticized the Supreme Court's recent decision to strike down the juvenile death penalty, calling it the latest example of politics on the court that has made judicial nominations an increasingly bitter process.
Judicial supremacists and the despotic branch
. Justice Antonin Scalia, a dependable constitutional constructionist, protested on behalf of the dissenters that capital punishment should, rightly in accordance with constitutional federalism, be determined by individual states. … "To invoke alien law when it agrees with one's own thinking, and ignore it otherwise, is not reasoned decision-making, but sophistry."
Forgetting Facts While Making Law
. In our system of limited government, with its separation of powers, we depend upon our unelected lifetime-tenured judges to restrain themselves from implementing their own moral, social and political values when they are unsupported by a plain understanding of the Constitution and at odds with the choices we make through the democratic process.
On the Supreme Court's definition of cruelty
: In this case, a majority of the court ruled that the execution of someone who was 17 at the time of the crime violates the 8th Amendment, which prohibits "cruel and unusual punishments." It reached this conclusion just 16 years after deciding that the execution of a 17-year-old did not violate the 8th Amendment. What changed was not the 8th Amendment, which reads exactly as it did then. What changed, in the court's opinion, were the "evolving standards of decency that mark the progress of a maturing society."
U.S. Constitution: Made in Jamaica?
In
Roper v. Simmons
, the Supreme Court reached out and gave America a good old-fashioned smack-upside-the-head when it abolished capital punishment for juvenile offenders. … The Court declared that the death penalty was now unconstitutional for minors due to a supposed "emerging national consensus" that the death penalty was wrong. The last time we checked, the Supreme Court was supposed to use the Constitution as its guide. If anyone's to take notice of an "emerging national consensus," it's the legislature.
The new age Supreme Court
. In its 5-4 decision on March 1, the Court decreed that "Juveniles are less mature than adults and, no matter how heinous their crimes, they are not among 'the worst offenders' who deserve to die." While I certainly respect that opinion, I strongly object to the United States Supreme Court presuming to impose it on our entire society as if it is the final arbiter not just of the law, but our moral standards.
The Supreme Court's vexing elitism
. In my last column, I discussed the Supreme Court's abominable decision outlawing the death penalty for murderers under the age of 18. I have a few more complaints. First, much of the Court's analytical emphasis considers the plight of the offenders. Conspicuously lost in the equation are concerns for the victims and society at large, for whom the Court demonstrates a stunning disregard.
The Editor says...
(1) I've never even seen the inside of a law school, but even I can tell you that the Tenth Amendment says this is an issue which should be decided by each of the 50 states for themselves, not by the Supreme Court. (2) In the Jewish culture, a 13-year-old boy has a bar mitzvah ceremony, in which he declares, "Today, I am a Man," and is then considered an adult. (3) If you are a drug dealer and a murderer and a recalcitrant felon, you should get the electric chair if you are at least 13 years of age.

Debating the death penalty: With conservative ideas sinking new roots across American culture, conservatives have new reason to test their own thinking.

California to Execute Inmate in 1981 Slayings. It would be the first execution in California since January 2002 and only the 11th since the state reinstated the death penalty in 1977. More than 600 men are on the state's death row. … The last execution in California came on Jan. 29, 2002, when Stephen Wayne Anderson was put to death for shooting an 81-year-old woman in 1980.

More innocents die when we don't have capital punishment: Murderers who are not executed have murdered innocent people — usually fellow prisoners. And the very real possibility of escape from prison means that murderers threaten far more innocent lives than capital punishment does.

Vermont Has its First Capital Trial in 50 Years. A man convicted of helping to fatally beat a grandmother as she prayed for her life was formally sentenced to death Friday [6/16/2006], Vermont's first death sentence in almost half a century.

Executing "children," and other death-penalty myths: The age issue is a red herring. No state allows the death sentence for anyone younger than 16, and no one younger than 23 has been executed in modern times. The truth is that capital punishment in America is the most accurate and carefully administered criminal sanction in the world, and the public has good reason to support it.

Controversial Study Says Executions Save Lives: Three economists at Emory University are stirring the pot with a new study that concludes an average of 18 lives are saved each time a criminal is executed.

Murdering the bell curve: After hearing the (overwhelming) evidence against him, a jury sentenced Atkins to death. Last week, the Supreme Court overturned that sentence. The court ruled that the Constitution makes Atkins ineligible for the death penalty if he can prove he is "retarded." In other words, Atkins avoids his capital sentence if he is at least smart enough to know how to fail an IQ test.

Accountable, Yet Not Accountable: A "Retarded" Supreme Court Decision: The Supreme court recently released its decision in Atkins v. Virginia, regarding the propriety of executing the mentally retarded.

Retardation and capital punishment: The Supreme Court, in its decision, said that persons deemed retarded -- with an IQ of 70 or less (why not 71?)-- and judged guilty of a capital crime, cannot be executed. In so ruling, the court majority moved from the intention of the Founders, which was to make execution more humane, to focusing on the status of the guilty, which appears not to have entered the Founders' minds while crafting the Eighth Amendment.

Execution of the mentally retarded: What next for HB 236 opponents after Supreme Court's ruling?

Deal keeps Penry imprisoned for life. The long saga of convicted murderer Johnny Paul Penry, whose case helped push mental retardation into the national debate over capital punishment, ended Friday [2/15/2008] with a plea agreement to a life sentence. Penry, one of Texas' best-known death row inmates, agreed to three life sentences and to a stipulation that he was not mentally retarded, in spite of what his lawyers have asserted for almost three decades.

How would the court fare on an IQ test? In Atkins vs. Virginia, handed down last week, the Unites States Supreme Court substituted the judgment of six justices for that of 20 state legislatures.

Texas jurors send killer to his death 'because the Bible told them to'. A Texas man is due to be executed next month despite admissions by jurors that they consulted biblical passages advocating death as a punishment to help to decide his fate. ... During the trial, the jurors were instructed by the judge not to refer to anything that was not presented as evidence in the courtroom.

The Editor says...
When the judge demands that they not "refer to anything", does that include the jurors' common sense, morality and individual experiences? If the judge instructed the jurors to find the defendant not guilty, would they be so obligated? I don't know about you, but I don't think I'd pay much attention to orders of that sort.

Will the death penalty meet its maker? (Numerous links to death penalty articles.)


---
News and timely commentary about crime and (no) punishment in general:

Related topic: Cell phones in jails and prisons
How real is America's discontent? Alvin Bragg, who grew up in a section of Harlem aptly named Striver's Row, is by most accounts one angry man. Since he was elected New York County's district attorney in 2021, he has set himself to punishing the city for what he takes to be generations of wrongful prosecution of black offenders — and incidentally most other lawbreakers. His policy writ large has been to treat all felonies as misdemeanors, which are promptly dismissed. He occasionally compromises in favor of prosecution but only if the crime has aroused a special level of public outrage. Bragg's tenderheartedness towards criminals, however, has limits. When it comes to Donald J. Trump, Bragg appears ready to emulate famed Texas lawman Judge Roy Bean, who handed out verdicts with a rope. Alas, in this case, Bragg hasn't been able to find a justiciable case. The roistering Trump once paid the gamesome Stormy Daniels to play mum about their frolics (which he says never happened). Only by building a bridge of conjecture, hypothesis and ad hominem does Bragg attempt to find something to indict.
More than 60 percent of Scotland's trans prisoners began transitioning after being convicted. More than 60 percent of transgender prisoners behind bars in Scotland only began transitioning after they were locked up, it has emerged. Data obtained under Freedom of Information laws state there were, at the start of last month, 19 transgender prisoners in custody, 12 of whom (63 percent) are recorded as beginning their transition "after their date of admission". There were seven trans women — biological men identifying as female — being allowed to serve their sentences in the women's estate, despite the public and political outcry this year over transgender double rapist Isla Bryson. Bryson was initially sent to Cornton Vale women's prison near Stirling to await sentencing after being convicted but was later moved to the male estate. The 31-year-old only began transitioning from male to female in 2020 after being charged with raping two women.
Judge stops California Soros prosecutor from slashing triple murderer's sentence. After rejecting her in 2018, the voters of Alameda County, California selected Pamela Price as their new District Attorney last year. Price had taken hundreds of thousands of dollars from George Soros for her two campaigns. That probably tells you most of what you need to know, since Soros only funds candidates who are soft on crime and willing to empty the jails as much as possible. Price quickly proved herself no exception, seeking to cut a plea deal with a killer who had been arrested for one triple murder for hire, was accused in the murder of a court witness, and several other violent crimes. Rather than the 75 years to life sentence that Delonzo Logwood was eligible for, Price wanted to cut him loose after fifteen years. Thankfully, a County District Judge stepped in and rejected the deal out of hand.
Victims of black crime matter, too. The Black Lives Matter movement has only focused on how law enforcement treats blacks. The movement has taken no responsibility for the victims of black criminals, and this is despite the fact that the vast majority of victims at the hands of black criminals are black. Yet the BLM movement never uses the billions of dollars donated by corporations to care for the victims of black criminals. Not a word, not an apology, not a regret, not a dollar.
Miami Beach braces for new spring break chaos after 2 murders in 36 hours. Florida's Miami Beach is still reeling from two shocking execution-style murders on crowded streets during spring break last weekend and business owners told The Post they fear the lawlessness and carnage will continue over the next three days. "These people have zero respect for any property, for anybody. Drugs, prostitution, you name it we've seen it," said Sebastian Labno, who co-owns a number of restaurants in the area. "You walk on the street on a daily basis and you've got guys coming up to you, [asking] if I want coke, if I want marijuana." "You walk on the street on a daily basis and you've got guys coming up to you, [asking] if you want coke, if you want marijuana," said Sebastian Labno, who co-owns a number of restaurants in the area. "The people that come to Miami Beach in the last couple of years are no spring breakers," Labno said. "They're adults. They're troublemakers."
Missouri's Attorney General Sues To Remove Soros-Funded Crime-Enabling Saint Louis DA. Missouri Attorney General Andrew Bailey added additional evidence to his lawsuit on Tuesday to remove St. Louis circuit attorney Kim Gardner because she "knowingly and willfully failed to do her duties as a prosecutor in many ways," Bailey's office said in a press release. Gardner is the local DA elected with money from George Soros who prosecuted Saint Louis homeowners instead of the Black Lives Matter mob of some 300 rioters who threatened them, filed a blatantly political prosecution of former Missouri Republican governor Eric Greitens, and allowed criminals to walk free, resulting in a high school volleyball player losing her legs after a released criminal plowed into her with a car.
Maryland wants to treat murderers like children. A Democrat mayor of Washington, D.C., dozens of Democrat senators and representatives, and a Democrat President all thought it was a bad idea for the District to pass a law that reduced sentences on some violent crimes in the capital city. It would have made the Democrats look soft on crime and encourage criminals at a time when voters are demanding action be taken to reduce the soaring crime rates in major cities around the country. Despite this, a Maryland House of Delegates member introduced on legislation in February to raise the minimum age suspects must be before a prosecutor can charge them with felony murder, a murder committed in the course of another violent felony, applied to the person committing the murder and to any accomplices in the other crime. Delegate Charlotte Cruchfield introduced the Youth Accountability and Safety Act, which neither holds youth accountable nor keeps them safe. What it does do is treat adults like children and makes murder easier to get away with in Maryland.
San Francisco supervisor Hillary Ronen begs for more police in her district after voting to defund in 2020. A San Francisco district supervisor is calling for more policing in the crime-ridden city — despite advocating to defund the police in 2020. Hillary Ronen, Democrat, represents District 9 on the San Francisco Board of Supervisors. During a Budget and Appropriations Committee meeting on Wednesday, she made an impassioned plea to add more officers to the Mission District, which she represents. Ronen was attacking San Francisco's police chief for spending a large amount of overtime on an anti-retail theft program instead of prioritizing police presence in her district.
Like it or not, there are some people who must never be released from prison.
Oklahoma man gets early release, commits triple homicide, cuts woman's heart out. An Oklahoma man has been sentenced to life in prison after pleading guilty to killing three people, including a woman whose heart was cut from her body, weeks after being released from prison as part of a mass commutation effort. Lawrence Paul Anderson, 44, pleaded guilty Wednesday in Grady County District Court to three counts of murder and single counts of maiming and assault and battery. Anderson was sentenced to life without parole as part of a plea deal in which prosecutor Jason Hicks dropped plans to seek the death penalty at the request of the victims' families.
Minnesotans celebrate new law restoring voting rights to felons. At the Capri Theater in north Minneapolis Saturday, there was a celebration of a new state law. A law that restores voting rights to Minnesotans who've served time in jail or prison. "It's long overdue that we've corrected this injustice," declared Antonio Williams, of St. Paul.
Bukele Blueprint: How to Dramatically Reduce Your Nations Murder Rate. In El Salvador, the government plans to crush crime by opening a new prison that is quite literally the size of a city. [...] If predictions about CECOT holding forty thousand prisoners come to pass, then it will be literally double the size of what is currently the world's most populous prison, Turkey's Marmara Prison. The new ultra-prison is the climax of perhaps the most dramatic campaign against crime in modern world history. In the span of little more than a year, one in every fifty Salvadorans has been arrested by the police or the military.
You think crime is out of control in New York City now? Just wait. New York City cops are resigning at a "record-breaking pace in 2023, and there is no sign that the bleeding will slow. [Tweet] Bad crime policy leads to more crime. Fewer police to keep the city safe leads to more crime on top of that. It's not hard to see how this ends.
Why not 30? Why not 40? Why not just say, "everyone who is black and under 25 is exempt?"
Maryland Democrat proposes law barring everyone under 25 from felony murder charges. A Democratic delegate proposed a law in Maryland that would bar anyone under 25 years of age from being charged with felony murder. Delegate Charlotte Crutchfield, a Democrat, made the proposition through the Youth Accountability and Safety Act, House Bill 1180, local news outlet WBFF reported. A defendant in Maryland can be charged with felony murder if the person commits a murder during a felony crime, such as robbery. Crutchfield and supporters of the bill say that the brain is not fully developed before age 25, so issuing so harsh a sentence is unfair.
The Editor says...
If your "brain is not fully developed," you should not vote.
Senate Overwhelmingly Votes to Block DC's Criminal Code Bill That Reduces Penalties For Murders, Carjackings. The Senate on Wednesday overwhelmingly voted to block the DC council's criminal code bill that would reduce penalties for murders and carjackings. The Senate voted 81-14, with Georgia Democrat Raphael Warnock voting "present." [Tweet] Joe Biden will not veto this resolution.
70% of Senate Dems vote to override DC bill softening penalties for murder and carjacking, and paralyzing the courts. The Democrats have sent a vivid message to the GOP on their fear of the crime issue, if only the party has the wit to exploit it. They know that the explosion of crime is enough to scare voters into supporting the GOP, and as a result, 36 of the 51 Senate Democrats (70%) voted to overturn the absurd Washington, DC "criminal justice reform" bill that would make many murders and carjackings into misdemeanors, and overwhelm the court system by allowing jury trials for misdemeanors. Dems know that appearing soft on crime would alienate a broad swath of voters currently living in fear.
Life Among the Ruins. In a very brief time, we all but have destroyed the downtowns of our major cities — which will increasingly become vacant in a manner like the 6th-century A.D. Roman forum. All accept that defunding the police, no-cash bail, Soros-funded district attorneys, and radical changes in jurisprudence have destroyed deterrence. The only dividend is the unleashing of a criminal class to smash-and-grab, carjack, steal, burglarize, execute, and assault — with de facto immunity. Instead we are sometimes lectured that looting is not a crime, but lengthy incarceration is criminally immoral. [...] A mere 10 years ago, if an American learned that a man was arrested for clubbing, robbing, or shooting innocents, and yet would be released from custody that day of his crime, he would have thought it an obscenity. Now he fears that often the criminal will not even be arrested.
Proposed bill would prevent anyone under 25 with being charged with felony murder. In recent weeks, the issue of age has been a hot topic when it comes to justice reform. Governor Wes Moore's pick to run the Juvenile Justice Service, Vincent Schiraldi has said no one under the age of 21 should be introduced to the justice system, because the brain is not fully developed. However, opponents of HB 1180, like Republican Delegate Susan McComas say Democrats are only using mental capacity when it comes to soft on crime policies. "Proponents of the bill say that the human brain is not fully formed in the frontal lobes until age 25. But yet, we're doing other things in the general assembly, letting children vote earlier and earlier, letting them get hormone inducing drugs to change their sex," said McComas.
What happens when you don't have the death penalty. El Salvador is home to the MS-13 and Calle 18 gangs who are closely allied with Mexico's cartels and America's prison gangs, and they're all criminals including killers. With no fear of the death penalty, or any rule of law for that matter, they've proliferated. Just one problem, though: The public got tired of this, and the reaction in that country wasn't vigilantism, but rough justice. President Nayib Bukele, a loose cannon of a president, built a gargantuan mega-prison to shut the crime down. It was crude and brutal, with huge sweeps of criminals off the streets, and according to reports, some innocent people were lumped in and swept up with the violent thugs and thrown with them into the can, too.
DC Leaders Fire Back at Congress, Biden Over Crime Bill. Congress and the president are expected to nullify a Washington, D.C., law for the first time in more than 30 years, and District leaders are expressing frustration over what they say is a major step backwards for statehood. President Joe Biden said Thursday he won't veto a measure that would block D.C. from enacting a controversial criminal code reform bill if it lands on his desk. "I support D.C. Statehood and home-rule — but I don't support some of the changes D.C. Council put forward over the Mayor's objections — such as lowering penalties for carjackings," Biden said on Twitter. "If the Senate votes to overturn what D.C. Council did — I'll sign it." "This is about Republicans being able to nationalize this for politics and Democrats caving into this. I mean, this is an absolute travesty for statehood," D.C. Councilmember Charles Allen said Friday on WAMU's The Politics Hour with Kojo Nnamdi and Tom Sherwood.
Cops quit woke Austin in droves, plunging Texas city into crisis. Texas' woke capital, Austin, is in the midst of a policing crisis with over 300 vacancies and cops quitting because they feel disrespected, multiple sources tell The [New York] Post. "We're right there with Portland and Seattle and San Francisco as being one of those places where if you're at all conservative or in law enforcement, it's become a hostile place," Lt. Brian Moon, who retired last month, told The Post of the city he protected for 23 years. Another 77 officers are expected to retire before the end of March — on top of 264 existing vacancies, according to the Austin Police Association. Austin Police Department's staffing is so bad, 911 calls are being redirected to the 311 non-emergency number because there aren't enough cops to solve crimes.
Democrat House Members Curse and Rage at Joe Biden After His D.C. Betrayal. As RedState previously reported, Biden told Democrat lawmakers on Thursday that he would not veto a bi-partisan resolution that overrides a new Washington, D.C., crime bill. The updates to the criminal code stirred controversy because they would lower penalties for violent crimes like carjackings and armed robbery. It was so bad that even far-left Washington Mayor Muriel Bowser vetoed it, before the even more radical city council overrode her. Given the out-of-control crime problem that exists in D.C., you'd think this would be an issue where federal Democrats come together to do what's obviously best. Oh, who am I kidding? No one would expect that from the party that wants to defund the police. Instead, 173 House Democrats voted against the common sense resolution to override the criminal code changes, and they are very angry that they were betrayed.
Walmart Closing its Last Two Stores in Portland, Oregon in March. In late March, Walmart is closing the last two locations it has in Portland, Oregon. The company's official line about the closings is that it has to do with store performances, customer needs, and other corporate speak. Does anyone doubt that this probably has a lot to do with theft? Portland is a hotbed of leftism, and for the last few years, shoplifting has become a norm for the left.
Portland's mayor turns down Nike's request for help with theft, Walmart closing remaining stores in the city. Earlier this week Jazz wrote about an unusual request made by Nike directly to Portland Mayor Ted Wheeler. Nike's store in Northeast Portland has been closed for months because of ongoing retail theft and the company wrote to ask if it could either pay to hire additional cops to patrol the area or pay off duty cops to do so. Today, Mayor Wheeler said no. [...] That's a roundabout way of saying the city still hasn't nearly recovered from it's brush with defunding the police. An exceptionally stupid idea that the city embraced in 2020, sending experienced officers running for the exits. But the mayor's letter also suggested that Nike may be part of the problem by refusing to allow [its] own on site security to detain shoplifters.
Black Murders Matter. In the 1960s, 90% of murders were solved. That fell to 75% in 1980, and 60% in 2000. In the year of Black Lives Matter, the homicide clearance rate fell so low that it became a 'coin flip'. The media reported that only 50% of murders were being solved. What was less reported was that this mainly reflected a drop in solving black murders. Homicide clearance rates for white people have actually improved since the 1980s and reached a high during the Obama administration even as black homicide clearance rates dropped catastrophically. In the 70s, 80% of the murders of black people were solved. Under Obama, only 60% were. As the Freedom Center had previously revealed in its investigative reporting, Black Lives Matter, its allied police defunding, decarceration and decriminalization movement helped lead to a nearly 30% surge in murders with 2,244 more black people being murdered.
California attorney suspended for calling a male convicted child-molester... a male. The attorney who prosecuted a 26-year-old child-molester has been suspended by Los Angeles D.A. George Gascon. "Hannah" Tubbs, the convicted child-molester, started calling himself a woman only after DNA evidence linked him to a previous crime, according to law enforcement sources. Shea Sanna, who had been the lead prosecutor for part of the case, was suspended after being accused of misgendering and "deadnaming" Tubbs, who, speaking of deadnaming, is now also accused of beating Michael Clark to death with a rock in a wooded area in Kern County. Unbelievable. At least I wish it were.
Crime and No Punishment in Massachusetts. The Massachusetts state legislature must have failed to pass a 142-strikes-and-you're-out legislation just days earlier. The liberal legislature deems such legislation too harsh on misunderstood criminals, who deserve just one more chance. The criminal in question, Derek M. Lindsay, was the berserker dad who made national news in May 2007 after he got into a fight with parents and police at a McDonald's playground after telling his kid to push the other kids out of the way to get to Ronald McDonald. But that was among his least serious offenses. More recently, he had been charged in March of this year with attempted murder for stabbing someone at a local tattoo parlor. So naturally, the local judges let this model citizen go free back into society back in March. Thus, his 143rd arraignment this week. Throughout Massachusetts, but particularly in the City of Taunton, such events are commonplace.
A Massive Prison Is Now Home For 40,000 Gang Members In El Salvador. Now, this is how a nation takes care of a violent crime problem. Rather than coddling violent thugs like Soros-supported prosecutors are in major American cities, El Salvador is throwing all of theirs behind bars. On Friday, a 40,000 person prison facility, known as the Center for the Confinement of Terrorism (CECOT) officially opened, and 2,000 gang members became new residents. These include members of the most violent gangs in the world, including MS-13. El Salvador's President Nayib Bukele made the announcement via Twitter, accompanied by a video.
El Salvador unveils new mega-prison for gangs. Chilling photos show the first hardcore gangbangers moved into a new mega-prison in El Salvador that President Nayib Bukele has boasted is "impossible to escape." Snaps from inside the Center for the Confinement of Terrorism — built by El Salvadoran officials hellbent on winning their war against violent street gangs — show heavily tattooed, barefoot and stripped-down inmates chained and kneeling shoulder to shoulder as heavily armed guards tower over them, according to the BBC. The prisoners are forced to crouch down with their hands behind their heads while chained inside the massive facility, which authorities claim is the largest in the Americas.
Leftist prison policies around 'transgenderism' put women at serious risk. It's amazing how many violent male criminals, especially those in prison for rape, discover that they are, in fact, "transgender women." Suitably woke jurisdictions then hasten to transfer these same "women" to women's prisons. That's invariably followed by reports of women finding themselves terrorized in those same prisons. 2023 has offered two stunning headlines about the issue of violent men finding ways to get into women's prisons. The first headline is that Nicola Sturgeon, Scotland's very powerful, very woke National Party leader and first minister, was forced to resign after eight years in large part because of her stance on putting violent male criminals in women's prisons (she's for it).
Maryland bill would block minors from being charged as adults. The Maryland state Senate recently introduced SB 93, named the Youth Equity & Safety Act. This latest attempt at so-called "justice reform" would end the practice of charging juvenile suspects under the age of 18 as adults. Proponents of the bill claim that younger offenders don't receive the resources they need in an adult prison while going through the juvenile court system makes them "less likely to re-offend." (They offered no data to back up that assertion.) This is a stunning proposal to put forward at a time when Baltimore has seen seven straight years with more than 300 murders and a very sizable portion of the offenders (when they manage to identify and arrest a suspect) are minors that are recruited by the gangs, some of whom are barely old enough for middle school.
The Editor says...
Ax yourself this question: If this idea becomes law, will violent crime increase or decrease?
America Is Becoming a Corrupt Country. Shoplifting, flash robberies, and rampant crime have dramatically increased since so many jurisdictions have dramatically raised the dollar threshold of felony theft (in some places, stealing something worth $950 is a misdemeanor). Police won't waste time arresting crooks who prosecutors won't prosecute. The result is that petty theft on a grand scale has become a way of life for tens of thousands (maybe hundreds of thousands) of people. Target alone estimates that it lost $600 million last year to theft in the San Francisco Bay region. Add to this the rises in carjacking, burglary, and mugging. The rise in crime inherently means more criminals and more acceptance of living on someone else's money.
Biden installed: What could possibly go wrong? Crime is up all over the nation because the left is pro-criminal. Criminals are coddled, and turned loose to prey on citizens again. Los Angeles district attorney is a case in point: George Gascón never met a violent criminal he didn't want to set free. Downtown LA is no longer safe to enjoy, nor is it the thriving hub of culture it once was; it has been taken over by the homeless population (as has San Francisco). The homeless, a population almost entirely mentally ill and/or drug addicted, are often a danger to those who cross their paths. They need psychiatric care, but in California they get syringes. They're left to taunt the public, to defecate on the streets, and ruin the cities they inhabit. Like so many other Democrat-run hellscapes, LA and SF are unlikely to recover without a political shift.
How Many Americans Will Woke Soros Prosecutors Get Killed? My colleagues and I spend a lot of time writing about the various ways woke people are trying to destroy the United States of America. At times it seems like we could devote our efforts to just that and still not cover everything. [Indeed], we could just focus on what the woke plague is doing to our schools and have our hands full. And it would be a most noble endeavor. The left, however, tries to overload us on multiple fronts, especially when it comes to the woke wars. The battle against radical woke ideology isn't just about the supremacy of ideas. Woke policies put people in physical peril. Crime is spiking in blue cities and counties that have had woke, progressive prosecutors installed by evil billionaire George Soros. That's not just a complaint by rightwing nutjobs like me. Things got so bad, so quickly in San Francisco under Soros DA Chesa Boudin that the far-left loons there recalled him. Another Soros plant has left a legacy, this time it's a body count.
The Michigan State suspect was previously arrested for illegally carrying a concealed gun but prosecutors dropped the felony charge against him. [I]f this is a man with a history of mental health issues who had police called to his home multiple times for gun-related reasons — then why did the prosecutors drop the charges against him or fail to bring any new charges (or an extension of his probation at the least!) forward? You'll never hear it from the prosecutors, of course. But if if McRae was a white man with a MAGA hat, somehow I think the gavel of justice would have banged a little harder. I know that's a loaded statement, but if you know anything about the far-left policies of Michigan's capital city and MSU (which comprises most of the eastern portion of the city), you'd suspect that woke justice reform policies might very well have led to this outcome.
Forget 'Defund The Police': There's A New Movement To Handcuff The Cops. Leaders in multiple states and cities are embracing efforts to bar police from pulling drivers over for certain less-severe traffic violations, a move that some experts believe endangers public safety. Lawmakers in Washington state are pushing a plan that would forbid police traffic stops conducted to address some lower-level traffic lawbreaking, and Oregon has already established a similar policy, while San Francisco is considering a city-wide plan of this kind after Los Angeles and Minneapolis instituted their own. Such restrictions could effectively impede enforcement against more serious offenses and put innocent civilians at risk, according to experts who spoke to the Daily Caller News Foundation.
Why Biden infringes on the right to bear arms. Advocating that guns are the reason for increasing crime is a distraction from failing crime-control policies. These policies are the reason crime has steadily risen: 1) a decrease in prosecuting violent crimes, 2) an increase in catch and release bail, 3) defunding cities' and towns' police forces, 4) an increase in early prison release, and 5) an increase in little or no jail time for violent offenders. Those are the real reasons for increased violent gun related crimes, not law-abiding citizens' gun ownership. The philosophy that the police and prisons are the reason for high crime is wrong and not the belief of mainstream America. The Left would love for everyone to believe that guns in the hands of law-abiding citizens result in high rates of gun-related crimes.
Thug Loads Up A Giant Bag With Air Jordans In Brooklyn. This thug in Brooklyn knows the laws are on his side as the employee filming him states. Thieves in NYC know they can steal at will and no one is allowed to touch them. Even if they get arrested, they will be let go within a couple of hours. [Video clip]
A Century of Homicides. The revolving door crime wave exploded in the 1960s, putting the criminals back on the street before the police could fill out the paperwork. Over the last year I talked to a thousand people about crime and not one, including criminal justice professionals and elected officials, could tell me how this revolving door started in the 1960s. Some suggested the Great Society, drugs, or the disintegration of the American family, but these came later. Crime shot up like a Saturn V rocket because it was deliberate policy to open up the jails and let criminals walk. Supreme Court justices, other top judges, intellectuals, criminologists, and the U.S. attorney general all proclaimed prison confinement a medieval idea and that behavioral 'scientists' would simply rehabilitate the criminals. The results were disastrous. Homicides more than doubled and all other categories of crime quadrupled or more. Progressives refused to reverse course and fought against sentencing reform for decades.
Dem-Led City Reports Highest Violent Crime Rate In 15 Years After Defunding Police. Seattle's violent crime rate rose to its highest point in 15 years in 2022, with reported homicides surging by about 24% compared to 2021, according to the Seattle Police Department's (SPD) Year-End Crime Report, more than a year after the city cut its police budget. Rapes and aggravated assaults increased by about 4% and 5% respectively, contributing to 5,591 total reported violent offenses, a roughly 4% spike, the report shows. Though arson and burglaries declined, 1,596 more motor vehicle thefts were reported, and Seattle ended up with an around 4% higher overall crime in 2022 despite a fourth-quarter reduction. Seattle's City Council reduced SPD funding by almost 17% in its 2021 budget following the George Floyd protests of summer 2020. The city's 2023 budget funds Democratic Mayor Bruce Harrell's officer recruitment and retention plan but eliminates 30 unfilled SPD positions, The Seattle Times reported.
Which city is the murder capital of the country? There is some debate as to which US metropolis gets the gold medal in this regard. According to one calculation (annual number of murders per 100,000 population) this is the lineup:
[#1] St. Louis, MO (69.4)
[#2] Baltimore, MD (51.1)
[#3] New Orleans, LA (40.6)
[#4] Detroit, MI (39.7)
[#5] Cleveland, OH (33.7)
[#6] Las Vegas, NV (31.4)
[#7] Kansas City, MO (31.2)
[#8] Memphis, TN (27.1)
[#9] Newark, NJ (25.6)
[#10] Chicago, IL (24)
[#11] Cincinnati, OH (23.8)
[#12] Philadelphia, PA (20.2)
[#13] Milwaukee, WI (20.0)
[#14] Tulsa, OK (18.6)
[#15] Pittsburgh, PA (18.4)
[#16] Indianapolis, IN (17.7)
[#17] Louisville, KY (17.5)
[#18] Oakland, CA (17.1)
[#19] Washington D.C. (17.0)
[#20] Atlanta, GA (16.7)
According to another study, New Orleans is now number 1. However you calculate it, there is no debate that the murder rate is high and rising.
The disappearing law-enforcement presence in San Francisco. Last month a group of business owners in Seattle gathered for a town hall to discuss persistent crime in the city. All of the owners had experienced break-ins, often several of them in a year. And the cost to repair broken windows and doors was often more than the value of whatever thieves had stolen. Several of the owners had been dropped by their insurance because they'd made too many claims. They wondered why the police never seemed to have time to walk around their neighborhood at night to keep the thieves at bay. The situation doesn't seem to be much different in San Francisco. When Joe Vernieri, the owner of the Black Magic Voodoo Lounge, reported his bar had been broken into it took police 15 hours to respond and even then they responded in the middle of the night when no one was around. [...] So as far as Vernieri is concerned there are no police in San Francisco. None that will help him.
Massachusetts bill would allow prisoners to 'donate' their organs in exchange for freedom. There is a certain demographic that appears to be on an organized mission to show the rest of us just how immoral and backward its philosophies really are. [...] The scheme sure does scream of ecological dystopian fiction come to life. It reminds me of a fairly modern literary creation, Cloud Atlas, in which a futuristic government "recycles" human clones into food, or even the iconic Soylent Green. What's most amazing to me, though, is that despite the overt echoes of nightmarish Orwellian societies, or even communist China, hordes of Americans will still vote for these whack jobs, even at their own peril.
The Editor says...
Almost all prison inmates are incarcerated because of their own bad decisions. Don't offer them an incentive to make even more regrettable decisions! If the prisoner is on death row, this scheme might work in reverse: We were going to execute you tomorrow night, but if you'll give up a kidney, we'll postpone your death for six weeks. Sign here.
11 US cities — all governed by Democratic mayors — listed among 50 most dangerous in world. Eleven U.S. cities rank among the 50 most dangerous in the world, according to a recent report published by Numbeo, a global quality of life database. All 11 are governed by Democratic mayors. Three U.S. cities — Baltimore, Memphis and Detroit — are ranked among the 20 most dangerous cities on the planet. The three cities have more in common than just violent crime. All three are run by Democrats. Baltimore ranks #15 on the annual dangerous cities list, with Memphis and Detroit close behind at #18 and #19, respectively. Brandon Scott, just 38 years of age, is the mayor of Baltimore. Jim Strickland Jr., an attorney and politician, is the 64th and current mayor of Memphis, where the Memphis police department has just announced plans to permanently deactivate the unit that five of the officers involved in the vicious beating of Tyre Nichols belonged to. Mike Duggan, meanwhile, is currently serving as the mayor of Detroit.
Let Criminal Faces Be Shown. [Scroll down] Long prison sentences and capital punishment act as deterrents. To begin with, an offender in prison or executed cannot repeat the offense, as a large majority of released criminals do. The recidivism rate among criminals is as high as 85%, dependent on how and where it is calculated. (This is another fact that is difficult to obtain and is certainly not widely reported in the media.) It's also important to understand what recidivism actually means: it means that 85% of those released from prison commit another offense and are caught within a certain period of time (often calculated as being within one year). Obviously, the actual rate of recidivism is higher than what is officially recorded. Admittedly, long prison sentences are not a solution; they are a Band-Aid, but they are the only Band-Aid that exists. Long sentences are not just protective of the public; they are also merciful to offenders, who at least are spared the dangers of a criminal life on the streets. Prison may be unpleasant, but it is relatively safe compared to the daily violence of gang life and eventual confrontation with armed citizens or the police.
How the Deep State Destroyers Threaten Your Way of Life. The Destroyers know they have limited time to do their mischief before they're found out. Once light shines on them, like cockroaches, they'll scurry to the darkest recesses they can find. These people know that the clock is ticking, and it is getting harder and harder to hide the damage they are doing to us all. [...] Those working to destroy us don't want — they even fear — a strongly ethical country. We always come back to the obvious: morality and ethics are essential to keep society on the straight and narrow. We live in a world where 1 + 1 no longer equals two, and where doing the right thing can make you an object of ridicule or, even worse, see you sued, beaten up, or prosecuted. Prosecutors aren't even prosecuting theft, hit and run, or assault in some jurisdictions.
Another Day, Another Walgreens Getting Robbed. No one blinked, they are so used to it because of California's crazy laws that benefit criminals and punish honest business owners. [Video clip]
Due to crime and vagrancy, Chase Bank announces some ATMs in NYC will close at night. Mayor Eric Adams didn't hold back Monday when asked about a decision from Chase Bank to close some of their city ATMs during overnight hours, citing crime and vagrancy concerns. Customers didn't hold back, either. Using an ATM is exactly what Sunny Ng wanted to do last Tuesday night, but when he tried to enter a Chase ATM vestibule in Williamsburg, Brooklyn, the only paper he got was a warning that, for now, the once 24-hour ATMs will close at 10 p.m. "The advantage of using Chase is that they have so many ATMs, and so for it to close at night is kind of unbelievable," Ng said.
Man Rapes Two Women, 'Transitions,' Then Is Sent To Women's Prison. Adam Graham, a male, raped two women between 2016 and 2019. Now, after identifying as Isla Bryson, a transgender female, the suspect is being sent to an all-female prison in Scotland, the Daily Mail reported. Previously, Graham was a shaved-headed, "muscular" man with face tattoos. It was during that stage in his life that he raped at least two women, one in 2016 and one in 2019. Graham claimed the women made the "first move," but the women who were raped obviously disagreed. One claimed to have repeatedly stated, "No," and the other said Graham raped her when they were planning to watch the movie Mean Girls. But in 2020, Graham began to identify as a female when he "first appeared to face the rape charges," claiming he'd had "gender issues" since age four.
NYC bodegas padlock laundry detergent as shoplifting scourge hits new low. Desperate Bronx grocers are cracking down on serial thieves by slipping steel chains through the handles of laundry detergent bottles and securing them with padlocks — a new low in the shoplifting scourge across the Big Apple. "I put the detergent in jail," lamented Jose Dario Collado, owner of Yankee Food Deli in University Heights, which began locking up $27.99 bottles of Tide and $12.99 containers of Dreft because thieves were cleaning up — to the tune of at least $1,000 a month in detergent alone.
America doesn't have a crime problem: a few zip codes do. For all the talk about a new crime wave sweeping the country, almost the entire country is safe from homicidal maniacs. In most neighborhoods in the country — or even in the counties where the murders are concentrated — people are perfectly safe. Crime is concentrated in remarkably few areas. Those are the findings of the Crime Prevention Research Center. And of common sense, if you think about it. Unless you live in a bad part of town you don't worry about taking a stroll through a neighborhood and are totally shocked if something does happen in otherwise safe areas.
Woke Law Requires Prosecutors to Drop 69% of Criminal Cases In NYC. New York City is amongst some of the top crime-ridden places in the U.S., thanks to soft-on-crime policies and Democrat-run leaders. A new law is forcing prosecutors to release suspects, putting them back on the street sans consequences, only making the city's crime problem heighten. According to a new study obtained by the New York Post, 69 percent of criminal cases were dropped due to justice "reforms." In 2019, the year new "discovery" rules were adopted by state lawmakers, 44 percent of cases were dismissed, rising to 69 percent by mid-October 2021, according to the Manhattan Institute. For misdemeanor cases, the rate increased from 49 percent to 82 percent during the same period.
Shocking! Who could have predicted this?
After Seattle Defunded Its Police, Local Business Owners Say Crime Is Worse Than Ever. Two years after Seattle slashed its police budget, local business owners say crime has skyrocketed, with police unable to deal with thefts, homelessness and open-air drug use that plague the city. Seattle and broader King County had more than 13,000 homeless people within its boundaries in 2022, more than every other similar area except Los Angeles County and New York City, according to the Department of Housing and Urban Development, while the Seattle Police Department (SPD) lost more than 130 officers, KOMO News reported, as homicides, shootings and motor vehicle thefts increased. Local business owners say law enforcement is failing to effectively deter the rampant drug use and theft disturbing their livelihoods[.] Rohan Joseph, owner of Elliot Bay Community Fitness in Seattle's Belltown neighborhood, has been posting videos on Twitter for months of people doing drugs, trying to sleep or otherwise causing disturbances outside his business.
Does DC want to be the carjacking capital of the USA? Washington, D.C.'s city council has just provided incontrovertible proof of the willful incompetence of the gun control movement. The same people who want to outlaw the possession of firearms by law-abiding people passed legislation to reduce penalties for carjacking, home invasion, and similar violent crimes. Use of a gun to commit a violent felony in the nation's capital can now be punished by no more than four years in prison. This makes it clear that the D.C. city council has no real desire to keep firearms away from violent criminals who really shouldn't have them, and the legislation is so dysfunctional that Mayor Muriel Bowser, who is certainly no conservative, intends to veto it. It also makes Washington, D.C. the ideal place for carjackers, robbers, home invaders, and gun felons to ply their trades because, in contrast to almost every other jurisdiction in the United States, they won't get much prison time. If you want to stick a gun in somebody's face to demand money, then you should do it in D.C., where you can't get more than four years (unless U.S. attorneys step in, as discussed below). If you want to force somebody out of a car at gunpoint, then D.C. is the place to do it. If you do it in Florida, you can get up to life in prison.
First 2023 Murder in Seattle Carried Out by Thug Freed by Bail Fund. Most people have stopped paying attention to bail funds aside from the time that Kamala Harris tweeted support for the Minnesota Freedom Fund during the BLM race riots. While MFF's policy of bailing out arrested criminals has proven fatal, it's not the only bail fund with lethal consequences. The Seattle and Portland bail funds have had their own death toll. Including the first murder of 2023 in Seattle. [...] There have been a number of cases of bail funds freeing domestic abusers only for it to end in violence and even murder. And, each time, the bail fund claims that it could never have seen this coming.
Biden's 'Parole' Scheme Makes 'Patsies' of Those Who Abide by Law. President Joe Biden just announced the addition of Cuba, Haiti, and Nicaragua to his "successful" Venezuela "parole" program. As they watch Biden invent a completely new — and likely unconstitutional — "pathway" to facilitate illegal immigration, I wonder how the millions of Americans, their family members, and others patiently waiting in line for visas must feel. Patsies? Suckers? Mugs, marks, or saps, maybe? As someone who not only immigrated legally, but also worked thousands of visa cases as a consular officer, this administration's arrogant disregard for the law and precedent makes my blood boil.
What if there was a real coup and nobody noticed? The Democrats were wrong that there was an insurrection on January 6. However, they are correct that there has been a government takeover in America. Typically, though, they're pointing in the wrong direction. The coup came from the left, not the right. [...] Leftists have also corrupted law enforcement and the judiciary, resulting in a two-tier justice system that excessively prosecutes and punishes any who oppose the deep state. Through leftist activism, law enforcement and the judiciary have consciously and concertedly worked to change the rules so as to deny justice for political reasons while providing leniency to friends of the developing police state. On a broader perspective, federal law enforcement and the judiciary have adopted a "Diversity Equity and Inclusion" system that coddles violent felons and thieves. (Democrat-run states have done the same.) This has caused great harm and demoralized a populace that is now unable to rely on adequate and effective justice or basic levels of safety and security in the streets and homes.
Washington lawmaker with past convictions introduces bill to pay state prisoners minimum wage. A Washington state lawmaker who is a former convict is aiming to start paying inmates for working prison jobs. Democratic Rep. Tarra Simmons said in a statement, "This is an evolution of slavery," and is proposing that the convicted felons be paid minimum wage for working in the kitchen or while producing other goods. Simmons is an attorney and co-founder/director of the Civil Survival Project, an organization that advocates for former convicts.
Our government is failing us. Retail theft is a huge problem across the country, costing businesses more than $94 billion in 2021. How does California's legislature address it? By passing laws that resulted in the "de facto" legalization of shoplifting. Lawlessness is rampant in the Golden State generally, which now also has the largest homeless population in the country, complete with drug use and dirty needles, urination and piles of human feces in the streets of its major cities, and the infectious diseases that accompany lack of cleanliness.
It's Time to Take Back Our Streets From Criminals. The streets of America are in chaos. Amidst the chaos, young people are taking advantage of the situation to loot and destroy stores, with no regard for the safety of others. Videos of these ruthless thieves have gone viral, showing them ransacking stores and taking whatever they can get their hands on. The cost of this "smash-and-grab" behavior is staggering, with stores losing billions of dollars. And who ultimately pays the price? The consumers, of course, as the cost is passed on to them. It's a frightening and dangerous situation that shows no signs of stopping. As the chaos on the streets continues to escalate, the criminals have become bolder than ever. In broad daylight, they are now stealing with impunity. Recently, a video went viral of a group of young men stealing tens of thousands of dollars worth of merchandise from an Apple store on Black Friday. Astonishingly, the patrons and store employees told the thieves to take what they wanted and didn't interfere. This is the state of our society today: We are allowing people to steal without any consequences.
The Editor says...
Law and order can be restored overnight, but it won't be pretty. Shoplifting can be stopped immediately, by shooting thieves on their way out the door. Arsonists should be shot on sight. Rioters, too. And anyone who goes to prison should stay there for the entirety of their sentence. This will result in much bloodshed, and instantly lower crime rates. The word on the street will spread quickly. But all this will never happen. Today's politicians don't have the backbone to implement such a system, especially on the west coast, after letting conditions deteriorate for so long.
Why Crime Will Explode In 2023. If you reward criminals with fewer consequences, crime grows exponentially. So mark January 1st 2024 on the calendar. Today January 1st 2023, a new law goes into effect. The law will leave a major impact on the state of Illinois and the city of Chicago. In some circles it is being touted as "the most dangerous law in America." All for good reason. The new law closely mirrors criminal "reforms" that have now been in effect for two years here in New York. In short it seeks to "right the wrongs" of "unfair" law enforcement and to press its thumb on the side of those previously disenfranchised. This is mostly just a way to say that the woke left is attempting to bring down effective law enforcement in another big state, create chaos, and further allow that environment of anarchy to bring about their culturally marxist ideals. We've seen the pattern across the nation.
Illinois Supreme Court Halts Elimination of Cash-Bail. Just hours before the controversial legal overhaul known as the SAFE-T Act was set to take effect in Illinois, the state's supreme court postponed the bill's abolition of the cash-bail system. The SAFE-T Act, set to take effect on January 1, would eliminate the cash-bail system through a provision known as the Pretrial Fairness Act. The provision drew bipartisan criticism, including from many law-enforcement officials who deemed the move unconstitutional and a danger to public safety. The Illinois supreme court has not set a date to hear appeals in the case, so it's unclear when or whether the provision eliminating cash-bail will take effect.
Illinois Supreme Court puts end of cash bail on hold until further notice. The Illinois Supreme Court has ordered courts statewide to continue operating on the cash bail system until further notice, according to an order issued by the court Saturday afternoon [12/31/2022]. A provision of the SAFE-T Act criminal justice reform bill scheduled to go into effect on January 1 would have eliminated cash bail across the state. But a Kankakee County judge found that portion of the law unconstitutional last week. The Supreme Court's action stems from a filing by DuPage County State's Attorney Robert Berlin and Kane County State's Attorney Jamie Mosser on Friday afternoon that sought guidance from the Supreme Court to clear up confusion about whether the Kankakee County judge's decision affected all 102 counties or only the 60-plus counties that were involved in the lawsuit that challenged the SAFE-T Act.
America's 'most dangerous law' goes into effect. Illinois law enforcement is preparing new ways to best serve and protect law-abiding citizens as the state's new sweeping criminal justice reform bill takes effect Sunday, a local sheriff said. [...] Illinois' Safety, Accountability, Fairness and Equity-Today (SAFE-T) Act, which went into effect Jan. 1, overhauled Illinois' justice system with provisions like limiting when defendants can be deemed flight risks and allowing defendants under electronic monitoring to leave home for 48 hours before they can be charged with escape. It was also supposed to eliminate cash bail, but the state's Supreme Court stayed that portion hours before the law was set to take effect.
Our government 'protectors' are releasing savages onto our streets! Every time I see a news story about another grisly crime, committed by someone with a long rap sheet, it makes me realize how vulnerable we are to the criminals in our orbit. Once upon a time, there was something called a "three-time loser," meaning that someone arrested three times for serious crimes would be considered too dangerous to be walking freely among innocent people. That didn't mean an execution, or a life sentence, unless one of the crimes included murder. However, it did mean that the recidivist criminal would be put away long enough either to learn that crime doesn't pay or at least to stay off the street. Not anymore! The justice system, which we pay billions of dollars for every year, does a pathetic job of serving up justice.
Judge rules Illinois cashless bail law is unconstitutional, handing prosecutors a win. A state judge ruled late Wednesday that Illinois' SAFE-T act was unconstitutional, handing prosecutors a major win just days before the cashless bail law was set to take effect. Kankakee County Circuit Court Judge Thomas W. Cunnington concluded the state legislature "improperly attempted to amend the [Illinois] Constitution" by ending cash bail with the Safety, Accountability, Fairness and Equity-Today Act. The SAFE-T Act, a sweeping law addressing police regulations, criminal justice issues and how courts handle criminal defendants originally passed in January 2021. Gov. J.B. Pritzker signed the measure last year.
NYC Mayor Declares "Big Brother is Protecting You". New York City Mayor Eric Adams responded to criticism over increasing the use of facial recognition technology by declaring, "Big Brother is protecting you!" Adams made the comments in response to elected officials who expressed concerns that using such technology could lead to an all-pervasive surveillance state. Blaming his predecessor Bill de Blasio, Adams asserted that New Yorkers felt they were living in a "state of lawlessness" and that his priority was to "stabilise" the situation. Facial recognition technology uses surveillance cameras to flag up individuals who appear on databases of criminal suspects when they enter certain public locations, although the technology is far from perfect.
A Man Who Murdered His Parents Will Serve His Time as a Woman. Another man who identifies as a woman has apparently been transferred to the women's wing of a prison in Maine. That such a thing should happen is nothing new in and of itself. PJ Media and other outlets have reported on similar situations in other states. But the nature and scope of this crime are startling. Maine resident Andrew Balcer is a convicted murderer. Reduxx reports that on Halloween night in 2016, Balcer, then 17, stabbed his mother and father and then killed the family dog. [...] The case was in court for years. Balcer, who now calls himself Andrea, claimed to have suffered physical and sexual abuse at the hands of his parents, something that his brother vehemently denies. But he also said that an impetus for his crimes was the fact that his parents were not supportive of his gender transition.
Chinese Waiter's Lawsuit Shuts Down Bail Fund That Freed His Shooter. The proliferation of pro-crime bail funds that seek to free criminals in states and municipalities that haven't followed New York's footsteps in eliminating bail has led to a lot of misery and suffering. But then one man did something about it. He stood up and fought back against the millionaire pro-crime lobby responsible. And he won a partial victory. This is a David vs. Goliath story. The media would love if it weren't Goliath. That's one reason this is hardly getting any coverage.
Why a Bail Reform Group Decided to Shut Down. I'm sure you can guess why a bail reform group had to close its operations in California: the people they were setting free decided to continue their life of crime. The last straw was this latest person they had sprung from jail who proceeded to shoot a server eleven times. Shocker — a career criminal, gets his bail posted by these clowns and proceeds to shoot up a restaurant. Now, who couldn't have seen that coming?
Don't Buy What Democrats Are Selling as Reality. Under their new pseudo-reality, the Democrats would have us believe there is equal justice under the law, while the truth is that conservative Americans are regularly charged, convicted, and sentenced to maximum penalties. Conversely, Democrats like the great majority of BLM and Antifa rioters go scot-free after committing felonious crimes. Democrats like Hunter Biden are not prosecuted at all in the face of overwhelming evidence of significant criminal wrongdoing. There is no longer equal justice under the law in our country. It is now an unequal, two-tiered justice system.
DOJ looking to release inmates who have been victims of abuse behind bars on compassionate release program. Reports indicate that the Department of Justice (DOJ) is looking to expand the use of a current program to give early release to women who have been abused while incarcerated. [Tweet] Towards the end of November, Assistant Attorney General Lisa O. Monaco began to urge top officials at the Bureau of Prisons (BOP), a divisions of the DOJ, to create a list of inmates who have been assaulted by prison staff and who may qualify for the department's underutilized Compassionate Release Program. Data shows that abuse against women who are incarcerated has been happening for several decades, but this new push comes amid revelations about the extent of that abuse and the unwillingness of many prison officials at all levels of the system to address that crisis.
Shoplifting has reportedly become a $94.5B problem for US retailers. A nationwide shoplifting epidemic is crippling the finances of brick-and-mortar retailers, which warn that they may be forced to raise prices or even shutter stores in order to offset tens of billions of dollars in lost inventory. The National Retail Foundation is estimating that it lost $94.5 billion last year due to "shrink" — an industry term that means lost inventory — which is being blamed primarily on shoplifting, according to the Wall Street Journal. Shrink measures losses including theft by employees and product damage, but the greatest portion of shrink — 37% — came from external theft, including products taken during organized shoplifting heists, the trade group said.
Krasner's Philly: Win your freedom after 25 years on Death Row, get executed on the street. It continually baffles me why these Democratic bastions go for the most mediocre — sometimes outright malevolent — hands down worst choices every single time. City residents watch their world dissolve around them, solely through the actions of the very individuals they return to office time and time again, yet nothing but nothing will shake them free of their mindless devotion to their own destruction. New York City's a terrific example of that mindset. So is Philadelphia. [...] In January, the city is due to reassess whether their new community-based programs to reduce gun violence have produced results. That will depend on what their definition of "results" is and how lucrative the community found the grants from the programs.
America's Growing Political Impotence. [Scroll down] Just as exasperating is the huge increase in shoplifting, much of it going unpunished. Here we watch security camera footage of shoplifters strolling the isles stuffing their booty into plastic bags while "guards" calmly observe the thievery. Apathy is apparently the official corporate policy as if smash and grabbers were just regular customers, albeit non-paying ones. And, in those rare instances where the culprit is apprehended, he almost immediately returns to "work," all to be repeated dozens of times. Even for those not personally witnessing this unpunished thievery, its existence is conspicuous by the sudden appearance of glass doors in drug stores putting toothpaste and soap under lock and key. This is an epidemic not of stealing per se, but of thievery that nobody bothers to stop, let alone punishes.
Pedophile rapist transferred to women's prison. If you were sentenced to prison, ask yourself this: would you rather serve in a women's prison, or a men's prison? Add in this factor: you were convicted of sexually abusing a 13 year-old girl multiple times. How about then? Brett David Sonia, who also goes by the name Brooke Lyn Sonia, was recently given the choice and unsurprisingly he chose to be jailed with the women.
Chicago's Protections for Felons, Gang Members Ensures Zero Criminal Illegal Aliens are Turned Over to Feds. The sanctuary city of Chicago is turning zero criminal illegal aliens over to the Immigration and Customs Enforcement (ICE) agency for arrest and deportation in part thanks to Mayor Lori Lightfoot's (D) protections for gang members and felons. In the third quarter of 2022, city records show that none of the three ICE detainers filed with Chicago police — requesting custody of criminal illegal aliens — were honored. Likely hundreds, potentially thousands, more illegal aliens were arrested in Chicago during the period, but ICE agents have been restricted in issuing detainers by the Biden administration.
The terrible consequences of stolen elections and government corruption. Homeless Americans, nearly all of them mentally ill and/or drug-addicted, are abandoned onto the streets of Democrat-run cities like detritus but Biden ignores them. Cities like San Francisco, Baltimore, Detroit, and parts of Chicago have been turned over to these forgotten and abused people, destroying the quality of life for its law-abiding citizens. The destruction of once-great cities at the direction of Soros-installed DAs and Secretaries of State who have all favored violent criminals over law-abiding citizens continues to escalate. No consequences? More crime, of course. The left craves chaos and knows exactly how to incite it: encourage it, permit it and fail to punish crime. What we have now is orchestrated chaos, crime encouraged and permitted.
Democrats Want to Abolish Prisons. Following the midterm elections, Democrats gained two new members who have already been outspoken in their progressive beliefs. Rep.-elect Summer Lee (D-PA) has openly advocated for socialist policies. "Instead of 'thanking' Black women, Black voters, and especially, Black organizers... give us the investments we need and deserve, redistribute wealth, ends police violence, abolish the carceral state, commit to building Black directed political power... and reparations," Lee said. Last year, Lee introduced a bill that would end cash bail in Pennsylvania. She has insisted that the majority of those who are arrested don't pose a threat to society, therefore shouldn't have to go to jail just because they can't afford their bail. In 2016, Lee classified Pennsylvania's system of bail as "a flaw in our system of justice" and "a threat to equal justice under the law."
Where in the world is 'La Barbie'? It's no secret that Joe Biden's open borders has fattened Mexico's notorious cartels with profits from the human trafficking and "crossing fees" from illegal migrants. According to an ICE official, cited here, they "earn" between $2 billion and $6 billion a year from border crossing "fees" alone. More illegal migrants, more fees for the cartels. And that rolling cash does and will have knock-on effects, starting from the increased violence in Mexico to its spillover effect from Mexico to the states. But now we're seeing a funny turn in events that raises natural questions about a connection as well as just how well U.S. prisons are run: ["]A cartel leader and hitman fond of videotaping torture sessions and decapitating likely dozens of enemies has gone missing from a federal prison in Florida, where he was serving a 49-year sentence. As of November, Edgar Valdez-Villareal, a Mexican American cartel leader, had been mysteriously removed from the federal Bureau of Prisons website. He is now listed as "not in BOP custody" even though his release date is not until July 27, 2056.["]
California Releases Thousands of Convicted Pedophiles Within a Year of Conviction. California has released thousands of convicted pedophiles after spending only a few months in prison. Such pedophiles have been convicted of "a range of horrific acts, including raping kids under 14," according to the study investigation conducted by the U.K. Daily Mail. More than 7,000 persons convicted of "lewd or lascivious acts with a child under 14 years of age" have been released in the same year they were convicted. Convicts who committed even more heinous crimes, such as sodomy and rape of children, also served short sentences.
Now the Truth Can Be Told. In focusing on America's rising rates of violent crime leading up to the midterm elections, Republicans were routinely accused of playing a dirty trick on voters. "We don't really have a common definition of what crime means," crime-statistics analyst Jeff Asher asserted in an October interview with NPR. Apparently, the range of activities that constituted a violation of statute made it difficult to discern what voters meant when they said "crime." And when "crime" wasn't a nebulous concept that eluded the unsophisticated, it was cast as a problem presided over by Republicans.
The Mentally Ill and Their So-Called Advocates. The New York Times headline blares: "New York City to Remove Mentally Ill People From Streets Against Their Will." The reality of Mayor Eric Adams's proposal is vastly more complicated. Citing existing state law and court precedent, Adams revealed on Tuesday that the city's social workers, first responders, and city-run hospitals will be allowed to commit the violently disturbed predicated on a clinical assessment of the danger they pose to themselves and others. This initiative is coupled with the development of a "tele-consult line" to provide police with instant access to clinicians who can, for example, help distinguish mental illness from the symptoms of drug abuse.
NYC mayor orders NYPD, FDNY to involuntarily commit people with "mental health crisis'. New York City Mayor Eric Adams says the NYPD, FDNY, and other city agencies will start forcing homeless people who are determined to be suffering a "mental health crisis" off the streets and out of the subway system. They will be taken to a hospital for evaluation even if they refuse to go on their own. Adams says, "It is appropriate to use this process when a person refuses voluntary assistance and it appears that they are suffering from mental illness and are a danger to themselves due to an inability to meet their basic needs. We believe this is the first time that a mayoral administration has given this direction on the 'basic needs' standard in official guidance." The administration admits that the city is facing a crisis with people experiencing severe mental illnesses on the streets and in the subways.
These prosecutors promised us 'reform' but delivered chaos instead. Technically these district attorneys are prosecutors, I suppose, but, in reality, they are really "PINOs" — Prosecutors In Name Only. These PINOs were propelled to victory on a wave of cash from George Soros-related PACs and other left-leaning organizations with seemingly wonderful and altruistic names such as the "Fair and Just Prosecution" and "Partnership for Safety & Justice." Most if not all of these elected prosecutors ran on a platform of "reform" as if calling something "reform" makes it magically good. And, after they got into office, the PINOs began to experiment on the American people by unleashing their social justice agendas. The list of PINOs, although not exhaustive, is well known: Kim Foxx in Chicago, Alvin Bragg in Manhattan, Larry Krasner in Philadelphia, Chesa Boudin in San Francisco, Marilyn Mosby in Baltimore, George Gascón in LA, Kim Gardner in St. Louis, and many others. I spent nearly 15 years as a prosecutor in the Cook County State's Attorney's Office in Chicago, working my way up to second in command, and I know first-hand that sensible reform does not have to sacrifice public safety.
NYC bill preventing landlords from performing criminal background checks gains traction. A new law being seriously considered by lawmakers in New York City could strip landlords of the ability to perform criminal background checks on prospective tenants. The legislation, known as the "Fair Chance for Housing Act", is set to go before the New York City Council's Committee on Civil Rights on December 8th and is being backed by at least 30 of the council's 51 members, New York Post reported. In addition to being supported by a significant number of lawmakers, New York City Mayor Eric Adams has suggested he is open to working with lawmakers on the proposal. "No one should be denied housing because they were once engaged with the criminal justice system, plain and simple," a spokesperson for the mayor's office told Fox Business in a statement.
The Editor says...
Common sense would tell you that prior criminal activity is a likely indicator of future criminal activity. Naturally, a landlord is entitled to know about a prospective tenant's criminal background. Unfortunately, the world of common sense is long gone, and the world of constant victimhood has taken its place.
DA says charges dropped against nearly 300 people with no public defenders. In a sign of mounting frustration, Multnomah County's top prosecutor Monday released a list of the cases of nearly 300 people who have had charges dismissed against them this year because no public defenders were available to represent them. People accused of car theft, fleeing police and illegally carrying guns were most likely to walk free, according to the list. But dropped cases also include accusations of lower level assaults, domestic violence, burglary, identity theft, intoxicated driving and hit-and-run driving. District Attorney Mike Schmidt said in a statement that he wants the public to understand the severity of the public defense crisis and that without a long-term solution the emergency will continue to pose an "urgent threat" to the community's safety. Schmidt's move to publicize all cases that judges have dismissed — believed to be a first in Oregon — raises public awareness but also clearly is a gambit to put public pressure on the state to find a remedy.
Four California cities [are] among the ten worst in the U.S. for package theft, report finds. Package theft in the U.S. is rapidly increasing and three in four Americans have had a package stolen from the front of their home, according to a report by SafeWise, a home security website that has been releasing a package theft report yearly. According to the Package Theft Report published in early November, the theft of packages grew by 23 percent over the previous 12 months. SafeWise attributes the rise, in part, to a similar rise in online shopping, which became more popular during the pandemic as millions of Americans did more shopping from home. [...] The 10 metro areas with the most package theft [are] San Francisco-Oakland-San Jose, California; Seattle-Tacoma, Washington; Austin, Texas; Hartford-New Haven, Connecticut; Sacramento-Stockton-Modesto, California; Los Angeles, California; Portland, Oregon; Fresno-Visalia, California; Milwaukee, Wisconsin; [and] New Orleans, Louisiana.
The Editor says...
What do all those cities have in common? They are all run by left-wing "defund the police" Democrats.
Violent crime comes to previously peaceful and safe Martha's Vineyard. And guess why. Last Thursday, November 17, minutes after it opened for the day, a small bank in the island town of Vineyard Haven was invaded by three armed masked men. They threatened, subdued and duct taped the employees and proceeded to make off in a stolen car with an undetermined amount of cash — after brandishing semiautomatic handguns to intimidate the bank personnel. Nothing like this crime has ever been seen on Martha's Vineyard. Previously, the crime rate on the small island off the southern coast of Massachusetts was almost non-existent, confined to things like DUIs and the occasional passing of a bad check. But now, like many other blue communities that have declared themselves to be sanctuaries for illegal immigrants, things are changing. [...] This island-wide welcome mat has resulted in the presence of hundreds if not thousands of migrants who now seem to be close to outnumbering the American citizens — most of them working- or middle-class — who reside year-round on the island. This radical and sudden demographic shift has been largely ignored by the island's news media.
22 arrested in massive train cargo burglary ring in Los Angeles; $18M in stolen goods recovered. Officials with the Los Angeles Police Department on Thursday announced that a yearlong investigation of train cargo burglaries netted 22 arrests and $18 million in recovered merchandise. In January, the Union Pacific Railroad Company reported a 160% nationwide increase in rail thefts, with more than 90 containers compromised every day. "The Commercial Crimes Division detectives' investigative efforts resulted in not just countless hours of surveillance, 49 search warrants, but also the recovery of more than $18 million worth of merchandise stolen from these cargo containers. Those containers were on trains headed to all points across the country," LAPD Chief Michel Moore said.
Maybe denial is the driving factor in the 2022 election outcome. The starkest image emerging from the 2022 midterm elections, in my view, is the electoral map of the gubernatorial race in New York. The criminal-friendly Democrat incumbent, Kathy Hochul, who succeeded Andrew Cuomo upon his resignation, won election to a full term by 53%. But if you look at a map of the returns, you'll see that the whole state was swathed in red except for a few blue patches here and there representing populous counties where crime is rampant. How do you figure that?
Hmmm: Suspect in vehicular assault on law-enforcement recruits released 24 hours later. Twenty-five recruits for the Los Angeles County Sheriff's Department got mowed down by a driver on Wednesday. Police arrested Nicholas Gutierrez for attempted murder almost immediately. Police investigators insist that they have probable cause and evidence to support those charges. Late last night, however, Gutierrez walked out of jail — which is more than many of his victims can do, now and in at least one case for a lot longer than that. [...] If the evidence is there, and the LASO has probable cause to charge him, why is Gutierrez walking free? None of the media outlets covering this mention Gascón by name, but this leaves the impression that the LASO — and likely other LA-area law enforcement agencies — have little trust in Gascón and the DA's office these days. They seem to want a case so solid that Gascón cannot possibly deal it down without taking enormous political risks. It's unclear how long it will take to build such a case. What are the odds that Gutierrez, who is free and not on bail, will be around to arrest when they do?
Suspect Who Plowed Into Police Recruits Released From Jail. The Gateway Pundit reported on the more than two dozen LA County sheriff recruits that were injured after being struck by a wrong-way vehicle in Los Angeles in what authorities believe was an intentional act. According to the sheriff's office, at least 25 recruits were injured, five critically, and some of the injured lost limbs. A 22-year old man was arrested following the horrific incident, but has subsequently been released pending further evidence.
PA House of Representatives Votes to Impeach Soros-Backed Philadelphia District Attorney. The Pennsylvania House of Representatives has voted to impeach Philadelphia District Attorney Larry Krasner over "misbehavior in office in the nature of dereliction of duty and refusal to enforce the law." House Resolution 240 lays out dozens of complaints about the Soros-supported DA, including, "exhibiting unethical conduct by lacking candor to the courts" and "committing professional misconduct in violation of rule of professional conduct and engaging in impropriety and appearances of impropriety." The resolution also accuses Krasner of ignoring the plight of the crime victims he is sworn to represent, and contributing to the sharp rise in crime through negligence and even deliberate actions.
PA House Judiciary Committee Moved to Impeach Philadelphia District Attorney Larry Krasner. In the final days of a Republican controlled Pennsylvania House, the Judiciary Committee voted along party lines Tuesday to move two impeachment articles against Philadelphia District Attorney Larry Krasner to the full House, which is expected to vote on it Wednesday. The articles blame Krasner's leadership in the district attorney's office (DAO) as being a direct cause of increasing Philadelphia crime and accuse him of obstructing the impeachment investigation by not sufficiently complying with a subpoena from the Select Committee on Restoring Law and Order. That select committee released a report of its investigation on Oct. 24 and, although it did not recommend impeachment, it offered a grim look at Philadelphia's crime.
Another Reason Republicans Didn't Do So Well on Tuesday. In some states, the system set up by Dems makes it almost impossible for a Republican to win statewide office, regardless of the quality of the Republican candidate. That's what happened in New Mexico. [...] Most places run by Democrats don't do a good job controlling crime, and that's especially true in New Mexico. Criminals and criminal defense attorneys are still cheering a state constitutional amendment in 2016 that largely eliminated pre-trial bail. FBI crime stats show that New Mexico is #2 in the country for violent crime per capita and #2 for property crime per capita. Between Q3 2021 and Q3 2022, among the nation's 50 largest cities, Albuquerque had the sixth highest increase in homicides.
Never-Trump columnist gets pummeled for saying 'other than murder, violent crime is not up'. Never-Trump columnist Mona Charen faced intense social media backlash after insisting that violent crime, aside from murder, was not rising despite crime being a major midterm election issue. On Saturday, Charen tweeted a link to a Pew Research Center survey on crime leading up to the midterm election. The link, she stated, proved that, despite voters' concerns for crime, violent crime "other than murder" was not higher than usual. "Other than murder, violent crime is not up. Did you know that? Violent crime is a key midterm voting issue, but what does the data say?" Charen, who is a policy editor for The Bulwark, tweeted.
As the Murder Rates Rise, The Left Lies And The FBI Denies. The closer we got to the midterm elections, the more desperate Democrats have been to either downplay the crime wave or blame it all on Republicans. [...] Of the 30 cities with the highest murder rates in the first half of this year, 27 are run by Democrats. And 13 of those are in red states, the Heritage report shows. The reason for the smoke and mirrors from the left about crime is obvious. It is precisely their policies that have led to the resurgence of violent crimes, including homicides. The left's "defund the police" rhetoric demoralized law enforcement in liberal enclaves. Budget cutbacks hurt their ability to patrol streets. Worst of all, as we wrote in these pages in June 2020, cities were suffering the bitter fruit of leftist billionaire George Soros' campaign to get hard-left prosecutors who keep refusing to prosecute crimes elected across the country. As Heritage points out, most of the areas with the worst crime rates have been infected by Soros' minions. For Democrats and the press to have the gall to blame Republicans for the resulting crime spree is stunning, but not surprising. Meanwhile, as Democrats and the media are busy lying about the scale and causes of the crime wave, the hopelessly politicized FBI is making it harder and harder to get accurate data.
Why suburban women are flocking to the GOP: As simple as A,B,C. To hear Democratic candidates, and the party's media cheerleaders, talk now, nobody ever supported defunding the police. But, of course, Democrats across the board did just that, and GOP candidates, and honest media, have been replaying the video. In a spasm of post-George Floyd mass hysteria, the political system, and in particular the governments of Democratic-run cities, made drastic cutbacks in police protection, installed revolving-door, no-bail arraignment systems and encouraged the proliferation of homeless encampments and open-air drug markets in many areas. Unsurprisingly, the result was surging crime. Around America, downtown businesses have closed, and people — especially women — have felt unsafe in their own neighborhoods. Crime is now a major issue with the electorate, and even among black voters, the alleged beneficiaries of police defunding, only 17% support defunding the police, per a recent Grio/Kaiser Family Foundation poll.
The Floyd Effect. Democratic politicians have been flailing about looking for a way to get off the hook for the historic increase in murder and car crash mayhem ever since our respectable class' leaders declared "the racial reckoning" was at hand following the unfortunate expiration of George Floyd on May 25, 2020. For example, New York's Democratic governor, Kathy Hochul, suddenly finding herself in a tight race with Lee Zeldin largely over the crime surge, kvetched to Zeldin in a debate about crime, "I don't know why that's so important to you." [...] Before getting to the red state vs. blue state issue that everybody wants to talk about, let's look at the national murder trend, which has been jaw-dropping. [...] The argument I find most persuasive for why black-on-black shootings erupted during the anti-cop mania of 2020 is that when our society's leadership told police to not pull over blacks so often, they obeyed. With reduced fear of being stopped and searched, blacks then started carrying illegal handguns more and driving worse. Thus, the black car crash death rate also exploded in June 2020: [Chart]
The Blue City Murder Problem. Those on the Left know that their soft-on-crime policies have wreaked havoc in the cities where they have implemented those policies. It is not hard to understand why "reforms" such as ending cash bail, defunding the police, refusing to prosecute entire categories of crimes, letting thousands of convicted felons out of prison early, significantly cutting the prison population, and other "progressive" ideas have led to massive spikes in crime — particularly violent crime, including murder — in the communities where those on the Left have implemented them. Left-wing politicians and their backers recognize that rising crime rates and the lack of a general sense of safety that follows are a problem for them and their chances for reelection. In fact, recent polls show that voters care a lot about rising crime — an issue that is second only to rising, rampant inflation and the lackluster economy. So the Left is engaging in political traditions as old as time: obfuscation, finger pointing, and blame shifting.
Warning! Crime Deniers on the Ballot in All 50 States! Next Tuesday, voters, please remember that Democrats will never run out of excuses for criminals. They drone on about "racism," "root causes," "poverty," "drug addiction," "his gun dropped," "mental illness," "learning disabilities," "he made a mistake" and "prison doesn't work"! It's not the government's job to probe criminals' psyches. These are predators, monsters, feral beasts attacking civilization, with no regard for your property, bodily integrity or life. The government's only job is to keep them away from us, not to ensure that they have fulfilling lives.
Democrat John Fetterman: 'I'm Actually Very Proud' to Have Helped Free Convicted Killers from Prison. Pennsylvania Lt. Gov. John Fetterman (D), running against Republican Mehmet Oz for the state's open United States Senate seat, says he is "actually very proud" of his record of helping free convicted killers from prison. During a panel discussion in Erie County, Pennsylvania on Wednesday, Fetterman touted his record on the Pennsylvania Board of Pardons where he oversaw the release of 13 convicted killers from prison and placed members on the board who sought to end mandatory life sentences for convicted first- and second-degree murderers.
The Cart Before the Horse. We knew from the get go that freedom was the ticket, that government was the enemy, that God was the foundation on which this nation must be built. A large portion of our citizenry, unfortunately, has forgotten these things, and the latest generations never learned them in the first place. We've lost track of the paradoxical fact that you can't have freedom without law. Not only that, but you can't have law without punishment. We're seeing that right now as defunded police departments and lax district attorneys are allowing criminals to roam our streets with no fear of retribution. Inner city dwellers are no longer free to leave their homes and run their businesses.
Police unable to track GPS location of juvenile who ended up robbing more than two dozen people while on GPS ankle monitor. According to Channel 9, an 18-year-old has been accused of robbing more than two dozen people across the city while actively wearing a GPS ankle monitor. [Tweet] The Charlotte-Mecklenburg Police Department (CMPD) said that they were unable to use the GPS ankle monitor to track and find the suspect, identified as Kaivon Belton. Belton was reportedly being monitored by the Department of Juvenile Justice. On Tuesday, October 25th, CMPD refused to do an interview with Channel 9. Reporter Dan Matics learned that detectives were trying to work with the Department of Juvenile Justice to track Belton's ankle monitor. However, they were unsuccessful. CMPD said they could not access Belton's ankle monitor due to "red tape" and while out on GPS, Belton was allegedly terrorizing Charlotte's Hispanic community by robbing several people at gunpoint.
New Democratic strategy before the midterm elections: Deny crime exists. As crime abounds in major cities and voters continue to cite violence as a top concern, liberals may have a new strategy: deny it exists. Democratic St. Louis Mayor Tishaura Jones tried this recently after the personal finance website WalletHub declared her city the most dangerous in the United States. "We know the region as a whole is very safe," Jones said. She also told the media, "I don't get my news from a place that does credit bureau reporting." "WalletHub doesn't live here, and isn't here, but if they take random statistics from random newspapers, then of course," Jones said. "You're only looking at a population of 300,000 people, so those rates are going to seem like it's violent." But WalletHub did not "take random statistics from random newspapers." Instead, it relied on data from the FBI, the Census Bureau, and Pew Charitable Trust, among other sources.
Dems to Voters: Why Do You Care About Crime? In February, Frank Abrokwa, 37, was arrested for the 45th time. (Thanks, U.S. immigration officials! Another job well done.) Among Abrokwa's most recent arrests:
-- On Jan. 7, he was arrested for hitting a 30-year-old man, a complete stranger, on a subway platform. Released without bail.
-- On Feb. 5, he was arrested for punching a 53-year-old man, also a stranger, at the Port Authority Bus Terminal. Released without bail.
-- On Feb. 21, he was arrested for smashing his own feces into a woman's face as she sat in a subway station. Released without bail.
-- On Feb. 22 — the very next day! — he was arrested for shoplifting at a hardware store and threatening employees with a screwdriver. Released without bail.
All in all, New York's no-bail law is working great! The law is called "no bail" but really means "no jail, not ever, no matter how many times you're arrested." How did such a dangerous policy become law? It seems that in 2020, Democrats finally gained total control of state government, the first time that's happened since World War II, except for a single year in 1964. And what was the first item on the Democrats' agenda, literally the moment after they were sworn in? Crack down on Wall Street? Fill potholes and creaking bridges? NO! They passed a law to ensure that no criminal ever spends a night in jail! True, a lot more people are getting raped, stabbed, slashed, mugged and shoved onto subway tracks on account of the no-bail law. But for Democrats, protecting New Yorkers from violent attack is not the goal of law enforcement. The main objective of the criminal justice system is to ensure that it does not "worsen racial disparities," as explained by The New York Times' Mara Gay.
Violent Crime Is Driving a Red Wave. Since crime is essentially a local issue, why does it hurt Democrats running for national or statewide office? Because the Democratic Party has associated itself with the notion that "social justice" and "racial equality" require fundamentally changing policing and incarceration. The problem, they say, is police, not criminals. In practice, that means Democrats, especially progressives, favor weaker law enforcement, easier conditions for bail (even for those charged with violent offenses), and less funding for police officers. That message was encapsulated in the slogans "defund the police" and "reimagine policing," which took hold in 2020 after George Floyd was killed by a Minneapolis cop. Not all Democrats embraced this self-defeating fad. Joe Biden, notably, spoke out against it. But progressives marched in lock-step, and their policies became the party's dominant message on crime. Not just dominant, uncontested.
Oregon Voters Say They've Lost Patience With Democrats. After nearly four decades of Democratic control, voters in Oregon are ready for a change of leadership. "I don't like the Democratic approach to anything that's happening," said Terri, who lives with her husband outside of Salem and dropped her party affiliation two years ago. "I used to be a Democrat for 40 years." Like many voters who spoke with the Washington Free Beacon, Terri is fed up with President Joe Biden and Oregon governor Kate Brown (D.). She said both have attempted to woo progressives with policies that undermine public safety and contribute to record inflation. "I want law and order. I want people who have committed crimes to be prosecuted," she said before gesturing to her liberal friend seated next to her. "We want help for those who need it — not help for everybody, like this administration is doing, just handing out money willy-nilly." Her friend agreed. That dissatisfaction is threatening Democratic gubernatorial candidate Tina Kotek's chances in Oregon, where voters rank crime and the economy as top concerns.
The Media has done everything it can to minimize the economy and crime. [Scroll down] Crime in Philadelphia is completely out of control. For example, last year, Philadelphia recorded 562 murders. That is the highest homicide total since 1960. That happens to be the year the city started tracking homicide data. This year in Philadelphia, crimes like robbery with a gun are up 47%. Now, why is this happening? It's not an accident. None of this is an accident. Crime is rising as a direct result of policies designed to make crime rise and at the same time, any effort by normal people, middle class people, to defend themselves is immediately met with the full ferocity of the state. This is an attempt, of course, to destroy the American middle class. Let's just be honest about it. This is crime with a purpose. They don't want to have this conversation, the people who did this, and that's why they attack you personally and morally if you bring it up. In Philadelphia, a lot of these crimes can be traced to one man, Soros-backed D.A. Larry Krasner. He's decided not to charge many robbers with crimes. Arrests and charges for retail theft in Philadelphia have dropped by about 70% over the past four years. In that same period, reports of robberies jumped more than 20%. You see how this works? If you stop charging people with certain crimes, they commit more of them. That seems like an obvious observation and again, it's more evidence this is not an accident. Larry Krasner is not an idiot. None of these people are stupid. They're doing this on purpose.
The Myth of the Nonviolent Drug Offender. Of the approximately 145,000 people in federal prisons and 1,040,000 people in state prisons, less than 3.5 percent are incarcerated for a conviction related to drug possession. Even when one expands the scope beyond mere possession to all other types of drug offenses (many of which are associated with violent cartels and gangs), the proportion rises only to 18 percent. The hard truth for criminal-justice reformers is that violent offenses are far more prevalent among America's prisoners. At the state level — where nine in ten prisoners are incarcerated — almost 60 percent of inmates committed violent crimes. Roughly 143,000 people are imprisoned for convictions related to sexual assault and 155,000 for homicide, compared with 146,000 for all drug crimes combined. The idea that America's "mass" incarceration is a result of drug crimes is absurd. America's incarceration "problem" relates directly to its violent-crime problem.
America's crime epidemic keeps growing thanks to radical leftist prosecutors and their social experiments. The United States has a crime epidemic, and it is being further fueled by certain prosecutors who are more interested in radical leftist ideologies than in enforcing the law. These prosecutors are becoming disturbingly more common in many states and communities, and they have no reservations about sacrificing the safety and security of their residents to perform their deeply misguided and ridiculously dangerous social experiments. In many jurisdictions around the United States, an increasing number of violent criminals are being released from custody as they await their trials — or given mere slaps on the wrists in plea deals that do nothing to rehabilitate them or to protect the community. This is a recipe for disaster and anarchy, and cities across the country are paying a catastrophic price as a result.
Now Mired In Crime, The City That Kicked Off The 'Defund The Police' Movement Is Struggling To Recruit New Officers. Minneapolis is having a tough time restaffing its police force amid a crime wave after officers left en masse following the May 2020 killing of George Floyd, according to The Associated Press. Then-Minneapolis Police Chief Medaria Arradondo said the department lost almost 300 officers by October 2021 to causes including retirement, resignation and disability leave for claimed post-traumatic stress disorder following Floyd's death and large-scale protests, according to Newsweek. The department has reportedly seen applicant numbers drop from 292 in 2019 to 57 this year, with its September graduating recruiting class only featuring six people, according to the AP. "In Minneapolis, with what we've been through for the last couple years, for you to be here and have an interest in law enforcement ... I'm impressed with every one of you that's here," training officer Matthew Hobbs told attendees at a March recruitment information session, the outlet reported.
This anti-police ice cream shop in Seattle was burglarized ... guess who they immediately called? A Seattle ice cream store that has been vocally anti-police and insanely woke was burglarized recently and you'll never guess who they called. It wasn't Ghostbusters. No, these folks who think all cops are evil and that the police should be defunded and abolished phoned their local police officers when their store was burglarized.
Lying Liars Gonna Lie. A favorite saying of mine, statistics never lie but liars use statistics. [...] In 2021 blacks committed around 335,000 violent crimes that we know of, and that is almost 7,000 more violent crimes than Whites even though there are 204 million Whites in America as of 2020 and only 41 million blacks. As I have demonstrated before, it is reasonable to assume that a majority of unknown offenders are also black. [...] While Whites committed 36,716 rapes and blacks "only" 16,008 reported rapes in 2018, looking at the victim side tells us something interesting. Whites are 60% of known rapists (11% are unknown) but White women are 74% of rape victims, while blacks are 26% of known rapists, double their representation of the population as a whole, but black women are only 18% of rape victims. To put it another way, 8000 more White women were raped 2018 than White men commited rape and black men commit 5000 more rapes than there are black women raped. Add in the gap of 3000 unknown rapists and it is quite possible that of the 16,000 rapes committed by black men in 2018, nearly half of them were rapes of White women. Maybe that is another of those old stereotypes based in facts? Like most violent crime, interracial rape is almost exclusively black on White, in fact White men raping black women is so rare that it doesn't even really register statistically.
When Was the Last Time That the Democrats Told the Truth About Anything? [Scroll down] According to Andrew Richwine, "black men are 6 percent of the population but have perpetrated 42 percent of cop killings over the past decade. ... When violent incidents occurred between blacks and whites in 2018, 90 percent of the time the attacker was black and the victim was white." In sum, the Democrat BLM claim that police and whites generally are anti-black racists is an outright lie totally refuted by all relevant evidence. False though it was, the Democrat BLM lie has led to the undermining of police financially and morally and of public respect and spawned a horrendous crime wave across the country, but particularly in Democrat-led cities. Residents of New York and Los Angeles are fleeing to sane, Republican-governed states. Democrats own this crime wave.
CEO blasts San Francisco as 'city of chaos,' closes store over rampant crime. The CEO of a popular clothing brand Cotopaxi is closing the company's only San Francisco store due to "organized theft rings" and a lack of safety in the city, he announced this week. CEO Davis Smith announced the closure in a lengthy post on social media, saying the location faces regular attacks by thieves with virtually no response from law enforcement. "We are closing the store due to rampant organized theft and lack of safety for our team. Our store is hit by organized theft rings several times per week. They brazenly enter the store and grab thousands of dollars of product and walk out," Smith wrote. "We started keeping the door locked and opening it only for customers, but even then, they'll have a woman go to the door, and then hiding individuals rush into the store as soon as the door opens. Our team is terrified. They feel unsafe. Security guards don't help because these theft rings know that security guards won't/can't stop them," he added.
Eight things that killed the Democrat Party. [#8] Crime: Because of the Democrat rule in blue cities, crime is not being prosecuted in the name of some weird kind of reparations. What the Democrats don't get is that they hurt their own innocent population by allowing criminals a get-out-jail-free card, and by not prosecuting at all. Their racist policies hurt the very people they claim to want to help. Why are they doing this? To deliberately create chaos in the execution of anti-white racism. The one solution to the rising crime rate, the prosecution and incarceration of criminals, is the one thing blue cities under Democrat rule will not do. Mayor Lightfoot makes weird and demonic home videos of herself dancing around in what appears to be a drugged stupor. Rather than be a responsible mayor, she has totally ignored the death-by-violence rate in Chicago. This is another very clear example of Democrats doing what they do best; destroying things.
Pritzker Democrats and the Safe-T Act, Releasing Violent Criminals Upon the People and Pretending There is No Cost. Most Americans are workers. They're not afraid of hard work. And they believe in being fair. It was unfair to deny fellow Americans a seat at a lunch counter based on the color of their skin. The unfairness of such racism compelled Americans to support civil rights. And now, even those who haven't studied the Constitution or criminal law, there is basic fairness in the idea that all Americans when charged with crime, have the right to bail. I don't know who doesn't support this. I support it. I don't want to live in a country where people are charged and hauled off without a chance for bail. But what Pritzker and the Democrats have done with their SAFE-T ACT is a perversion of fairness. They use guilt and the fear of being called a racist to push it down the people's throats.
Liberal columnist freaks out over ad showing actual crime in America. If you happen to be a baseball fan who has been watching the playoff games recently you may have noticed some intentionally jarring political advertisements popping up between innings. They depict some of the grisly crimes that have been captured on security cameras around the country recently as the ongoing crime crisis continues to spiral out of control. The advertisements ask voters to consider why this is happening and to take this critical issue into account when they vote next month. One person who definitely noticed the advertisements was Will Bunch, the liberal author and columnist for the Philadelphia Inquirer. Having his baseball game interrupted by such "vile right-wing political ads" was clearly more than Mr. Bunch could tolerate, so he took to the pages of his newspaper this weekend to vent his fury at the "shadowy figures" behind the advertising campaign.
The Left's Funny New Lie: It's The 'Red States' With More Crime! It's a lie told recently by Democrat California Gov. Gavin Newsom, and then repeated twice this week in The Washington Post. The latest came in a column by Dana Milbank. "Violent crime is generally worse in Republican-run states," he wrote on Tuesday under the headline, "It's just murder living in a red state." The source for that claim, the same one made by Newsom, is a report published earlier this year by the leftist outfit Third Way. The report observed that "murder rates are far higher in Trump-voting red states than Biden-voting blue states. And sometimes, murder rates are highest in cities with Republican mayors." To start, the point in correlating crime and Democrat policies has never been that "blue states" are violent hellholes. It was always that Democrat mayors and district attorneys are demonstrably anti-law enforcement, and more interested in racial "equity" than in prosecuting offenders.
For More Crime, Vote Democrat! New York Mayor Eric Adams would have been the Democrats' runaway choice for president if only he'd kept his campaign promise and cut crime in the Big Apple. No mayoral candidate talked about "safety, safety, safety" more than he. As Adams told MSNBC during the campaign: "Public safety and justice is the prerequisite to prosperity. And I think that we have become too symbolic, instead of realistic, on how you keep cities safe. And it's time for the Democratic Party to understand this. America wants to be safe. And we can do it with justice at the same time." If a black mayor had saved New York City, no one could have beaten him. Not only that, but Adams has a black deputy mayor for public safety (Phil Banks), a black police commissioner (Keechant L. Sewell) and a black district attorney (Alvin Bragg). As conservatives never tire of pointing out, murder victims are overwhelmingly black (as are murder perpetrators, but let's not mention that). In a world that has only recently discovered that "Black Lives Matter," wouldn't an all-black law enforcement team come down like a sledgehammer on crime?
Ex-NYPD Chief Says Left-Wing DAs are Causing the Spike in Crime. Left-wing district attorneys implementing policies such as bail reform bear significant responsibility for the nationwide spike in crime, former New York City police commissioner Bill Bratton argued Monday. Many cities' district attorneys sympathetic to "criminal justice reform" are releasing criminals who should be in jail, Bratton told NewsNation's Chris Cuomo in an interview aired Monday. Such cities have borne the brunt of the crime wave thanks to bail reforms and other criminal justice reforms, he said. [Video clip]
Seven days of mayhem: Random killings expose lethality of Democrat crime policies. A college dad shot by two homeless men high on drugs and long sought by police. An illegal migrant who stabbed eight on the Las Vegas strip. An abused wife slaughtered after her husband was released without cash bail. In a single week, the Democrats' permissive approach to law enforcement — insecure borders, cashless bail and exploding homelessness — left a lethal wake of innocent victims that shook communities coast to coast and invigorated a political debate less than 30 days from mid-term elections. "Policymakers have decided that law-abiding citizens are secondary and that those who commit crimes are afforded protections that embolden more crime," Dutchess County Executive Marcus Molinaro in New York told Fox News earlier this week. Molinaro was reacting to the tragic shooting death of Paul Kutz, a 53-year-old college dad who was gunned down in a suburban New York hotel while visiting his son during family weekend at Marist College. The suspects were two homeless men wanted in connection with other crimes who were smoking a PCP-like substance and had bomb-making materials in their room, police have said[.]
Yes, New York's Bail Reform Has Increased Crime. Pre-trial detention in New York State is not supposed to be conditioned on whether a person is likely to reoffend. Both before and after bail reform, judges must release offenders on "the least restrictive alternative and condition or conditions that will reasonably assure the principal's return to court" — that is, minimize his risk of failure to appear. Manhattan Institute scholars have emphasized time and again that New York State is unique in prohibiting judges from giving any consideration to public safety risk in remand decisions. But even given that reality, a shift toward less-restrictive pretrial detention conditions on average seems to have driven up the risk of rearrest following release. Perhaps the increase in crime identified above will be offset by a reduction in future offending, given the long-run criminogenic effects of jail. On the other hand, the most relevant study to New York finds that the incapacitating effect of jail pretrial slightly outweighs its criminogenic effect post-release, at least within the study period. In any case, those effects are heterogenous. Some detainees are career criminals, for whom the benefits of keeping them behind bars almost certainly outweigh criminogenic costs; others are not.
The Constitution is Color-Blind. This week, President Biden suggested that the federal government has engaged in racial discrimination with respect to sentencing people for marijuana possession. "Sending people to jail for possessing marijuana has upended too many lives.... That's before you address the clear disparities around prosecution and conviction." Ann Althouse thinks he was spouting blarney for political purposes. But if he thought this was the case, he shouldn't have selected Kamala Harris as his running mate. She made her mark as a California attorney general in securing almost 2,000 convictions for marijuana use and possession: [...] Earlier, she claimed that hurricane relief would be prioritized to communities of color, something White House housekeepers quickly tried to sweep away.
14-year-old already arrested 18 times suspected in NYC scooter shootings. A 14-year-old gang member with 18 busts already under his belt is suspected in three shootings that occurred just days apart in The Bronx, police said Friday. The kid made off on a scooter each time with an accomplice, police said — till he was finally busted for two of the crimes Wednesday. The young suspect — whose arrests date back to age 10 or 11 — allegedly opened fire into a Dunkin' Donuts from the back of a scooter Sept. 19 just after 2:30 p.m., said NYPD Chief of Detectives James Essig said.
NYC homeless man charged with subway murder was on supervised release for previous attempted murder on the subway. [Scroll down] Police have surveillance video showing the entire incident and they used that to identify a suspect. Wednesday, police arrested and charged a homeless man named Alvin Charles for the murder: [...] But today we learned that at the time of the murder last Friday, Alvin Charles was on supervised release from another subway attack last year where he allegedly stabbed someone else multiple times: [...] Charles was initially charged with "assault, attempted assault, menacing and criminal possession of a weapon" in that case but it was later upgraded to attempted murder. So he attempted one murder on the subway, was give supervised release and them a few months later murdered someone else in nearly the same way. Luckily, this time he's being held on bail despite the best efforts of his public defender.
Four Leftist, Soros-Backed DAs the Media Are Hiding From You. As an epidemic of crime ravages cities like Philadelphia, Chicago, San Francisco and Los Angeles, the networks are hiding the people making the situation much worse: Big city district attorneys who refuse to prosecute crime, partisans who are all backed by extreme leftist billionaire George Soros. The ABC, CBS and NBC morning and evening shows are barely mentioning the men and women who put in place these disastrous policies. And they're certainly not mentioning any connection to Soros. NewsBusters analysts looked at the crime coverage in these cities on the networks from January 1, 2022 through September 30th and found few mentions of people like Larry Krasner (Phildephia District Attorney), Chesa Boudin (recalled San Francisco District Attorney), George Gascon (Los Angeles District Attorney) and Kim Foxx (State attorney for Cook County, Illinois).
Alaska, New Mexico and Tennessee top the list of states with the highest rates of murder, rape and other violent crime. Alaska topped the list with 837.8 violent crimes committed per 100,000 people, according to a breakdown of FBI data from 2020 on rates for murder, manslaughter, rape, robbery and assault across the U.S. It was followed by New Mexico, with 778.2 violent crimes per 100,000 people, then Tennessee, with 672.7 violent crimes per 100,000 people — all well above the national average of 398.5 crimes for every 100,000 people.
Philly DA Krasner insists his crime policies are 'working' despite 1,000 killings, refuses to resign. Philadelphia District Attorney Larry Krasner insisted his far-left crime policies are "working" despite the city seeing more than 1,000 homicides in less than two years. Krasner made the comments during an extensive interview with Fox 29 Philadelphia on Wednesday. Krasner has come under fire from critics for the city's surging crime, and the Pennsylvania state House voted to hold him in contempt earlier this month. "Maybe it's not working," Fox 29 reporter Mike Jerrick said of Krasner's policies. "It is working," Krasner said.
The Thinnest Veneer of Civilization. [Scroll down] The streets of our cities are anarchical — and by intent. Defunding the police, emptying the jails, and destroying the criminal justice system unleashed a wave of criminals. It is now open season on the weak and innocent. America is racing backwards into the 19th century wild West. Predators maim, kill, and rob with impunity. Felons correctly conclude that bankrupt postmodern "critical legal theory" will ensure them exemption from punishment.
Real Estate CEO In Major Democrat City Says He Can't Convince Clients to Buy Due to Unmitigated Crime. San Francisco was once a crown jewel of California but is now a drug-infested, crime-ridden, tax-plagued example of how not to run a city. It's a city with its own "poop map," so needed because the homeless in the city defecate in the wide-open wherever they feel like it. According to Fox Business, the CEO of a real estate company says that he's at a point where convincing potential clients to move to or buy property in San Francisco is becoming very difficult. So much so that he wrote a letter to the city after he, himself, was robbed in front of his own home in broad daylight at gunpoint.
A mayoral recall is murder-capital New Orleans' last chance. People who want cities to succeed post-COVID should be heartened by the news out of New Orleans: a spunky, no-holds-barred movement to boot the second-term mayor, LaToya Cantrell, out of office. The "No LaToya" recall campaign may be New Orleans' last chance to avoid reaching a tipping point. It's still missing 15% of its tourist jobs, and crime is rampant: A random attacker stabbed two people Saturday in the French Quarter. The United States has had a bad time since 2020, but New Orleans has really had a bad time. This year, 203 people have been murdered, a third above last year and more than double the pre-COVID level. The killings bring the murder rate to an unheard-of high. In a city with a population shy of 400,000, the current pace is an annual murder rate of 70 per 100,000, multiple times the national average. Most of the victims are black men and boys.
Memphis' district attorney will push bail reform despite critics blaming it for crime increases. Memphis' new district attorney is pushing forward with bail reform to "level out the playing field" despite critics blaming progressive policies for increasing crime. "This will level the playing field so it's no longer two justice systems," Shelby County District Attorney Steve Mulroy told Fox News. "People that have money get bailed out; people that don't have money languish behind bars[.]" Mulroy was sworn in on Aug. 31, making him the first Democrat to hold the position in decades. He campaigned on a progressive agenda, vowing to prioritize violent crime, fix the "broken bail system," implement restorative justice and expand Juvenile Court jurisdiction to age 25, among other policies.
The Editor says...
So-called "bail reform" is all about preferential treatment for black criminals. It's nothing more or less than that.
The Current Crime Wave Is Unlike Any Ever Experienced In America. What America's experiencing today is exponentially worse than the typical crime that America is used to — and the truth is, young Black men and, increasingly, young Black women are perpetuating most, although far from all, of it. Violence is not only going to a new level in terms of frequency but also its locales. [...] We see large groups of young people blitzing stores, grabbing merchandise off shelves, and running out with smiles on their faces. We see "shoplifters" methodically clear store shelves of merchandise and simply stroll out the door, unconcerned about getting stopped or arrested and often assaulting employees along the way. Moreover, an element of violence seems unprecedented in its scale. Almost daily, we see random innocent people on subways or stairs or in restaurants getting shoved, kicked, or punched. We see fast food workers attacked as customers come over or around counters and spark mayhem. We see bus drivers attacked, shop owners beaten, and cops spat upon. Indeed we see countless instances where robbers beat or shoot victims even after taking whatever they were after. We also read daily of innocents of all ages killed in the crossfire while sleeping in their beds, standing in a bar, or sitting in their cars.
The Editor says...
There is little evidence of random interracial violent crime committed by anyone other than blacks. Where is the video footage of white guys jumping black pedestrians or subway passengers? Where is the surveillance video of young white boys slugging old black men for no reason? If any such footage existed, it would be front page news.
Soft-on-crime Philly DA fights back against removal efforts. It's no secret that the violent crime rate in Philadelphia is completely out of control. The ironically nicknamed City of Brotherly Love is hardly alone in experiencing this plague, but the numbers are grim. By last month, more than 1,400 people had been shot with more than three hundred of them dying. This surge has brought even more scrutiny to the city's soft-on-crime District Attorney, Larry Krasner. His refusal to lock up criminals, including those charged with gun crimes, has led a committee in the state legislature to open an investigation into his job performance with an eye toward potentially impeaching him. The Pennsylvania House recently voted in an overwhelmingly bipartisan manner to hold Krasner in contempt for failing to answer a subpoena to testify before the committee. But now, in a "correcting the record" memo, Krasner has fired back, claiming that this is all a political ploy, despite members of his own party joining in the call to remove him.
Equal Justice, They Said. What tradition of Western jurisprudence allows violent criminals in America's largest cities to be released upon booking? What law states they are instantly free to commit more crimes without worry of incarceration or punishment, while those accused of illegally parading sit in jail for years awaiting charges? Is it a greater crime in this republic to walk peacefully through an open door into the Capitol, as at least some who were charged as a result of January 6 did, or to beat to near death an innocent bystander as many do who are released after arrest? As far as that reprehensible, buffoonish January 6 riot, compare the treatment accorded to those hundreds — many guilty of "illegally parading or "demonstrating in the Capitol" — with some 14,000 who were arrested in 120 days of rioting, looting, arson, assault, and murder during the spring and summer 2020 riots. Did the FBI spend over a year tracking down the names of those known from videos who torched federal buildings, murdered those in the street, sought to storm the White House grounds, and set up no-go zones in downtowns?
Policing in Democrat cities: Don't say we didn't warn you. Democrats have defunded their police departments, elected or appointed weak prosecutors, abolished pre-trial confinement for violent criminals, legalized drugs, weakened sentencing laws, and released violent criminals early from prison. Police unions have become typical left-wing unions that constantly demand more pay and benefits for police instead of advocating for better laws and policies to reduce crime and enhance the effectiveness of law enforcement while preserving constitutional rights. Many local and national police unions actually support left-wing Democrats, who enact policies that put police officers at risk, enable criminals, and endanger public safety. Police departments in big cities are adopting an unofficial "react after the crime" policy instead of being proactive and trying to prevent crimes from occurring. All too frequently now, police officers in many jurisdictions hesitate to enter a situation involving a high risk of injury, death, or use of deadly force to accomplish their mission to uphold and defend the Constitution and protect citizens' lives.
New Orleans overtakes St. Louis to become the Murder Capital of America: Homicide rate up 141% from 2019. New Orleans overtook St. Louis as the US murder capital in the first half of this year, as the city struggles with its lowest police staffing level in modern history amid a crisis of officer morale. In the first six months of 2022, New Orleans recorded 41 murders per 100,000 population, a higher homicide rate than any other US city, according to a Wall Street Journal analysis of data from the Major Cities Chiefs Association. By comparison, the first-half murder rate per 100,000 was 11.5 in Chicago, 4.8 in Los Angeles and 2.4 in New York City.
Democrats espouse diversity but practice racism. Democrats talk about diversity but their obsession with Critical Race Theory, which is premised on anti-White racism, gives the game away. What's really happening thanks to their policies is that America's Blacks are falling ever further behind. Just look at America's inner cities, which are almost entirely Black and Democrat-controlled. It seems as if depraved indifference is the only thing explaining why 52 Democrat-run cities are more deadly than Ukraine at the height of its war. Ukraine's civilian death rate was 13.12 per 100,000 people according to the UN. Meanwhile, here are the statistics for the three most deadly cities in America: St. Louis, Missouri, has a rate of 87 murders per 100,000 residents; Baltimore, Maryland, has a rate of 58.27 murders per 100,000; and New Orleans, has a murder rate of 74.12 per 100,000. St. Louis's murder rate means that, for every person killed in Ukraine, 6.7 are murdered in St. Louis. Given that Missouri's average death rate is 12.094 deaths per one hundred thousand for slightly more than 6 million people, living in St. Louis is 719% more deadly than living in the rest of the state. Another way to understand this is that, for every death in the state at large, seven are murdered inside St. Louis's ghetto.
Some victims are more equal than others. How many times have you been in this situation: someone is following you, or walks into your store, or gets into the elevator with you. You are a woman, and you are alone. You have a bad feeling about it. Maybe you're a real racist and have read the government's official FBI crime statistics. You know what you should do, but you can't, because it will look racist. You let the elevator doors close, and you pray. You continue walking to your car in the deserted underground parking lot, and you don't dare reach for your pepper spray, because if someone sees you do that, they will think you are ...oops, too late, we all know what you are. Racist — and dead. Unfortunately, the inability to act on raw gut instinct is killing innocent people; especially young white women. Maybe if 32 year-old mother-of-two Eliza Fletcher had been a little bit more "racist," she would not have been kidnapped, beaten, raped, and murdered in Memphis last week. A slightly more racist woman might have decided that jogging in darkness through a city with a sky-high murder rate and a woke DA who refuses to keep dangerous predators incarcerated wasn't a good idea.
Los Angeles district attorney's lax crime policies see teenage felons free to roam streets. The policies of Los Angeles District Attorney George Gascon are helping fuel a violent crime surge — as teenage felons roam the streets freely despite having committed crimes that once would've landed them behind bars, according to insiders. For the few violent offenders who enter the crumbling Los Angeles County juvenile jail system, thousands more are still on the streets without having been charged for crimes that once would have resulted in automatic detention. Insiders told the Washington Examiner Gascon's anti-jail stance for juvenile offenders plays a significant role in the subsequent crime spike. "Our prosecutorial approach should be biased towards keeping youth out of the juvenile justice system and when they must become involved, our system must employ the lightest touch necessary in order to provide public safety," Gascon wrote in a special directive to prosecutors on Dec. 7, 2020. This has created an open season for mayhem by youthful criminals, law enforcement officials said. "There is no accountability for any of these [serious] crimes. If you look at juvy crime across the board, it's through the roof," a Probation Department manager said. "Nothing happens to these kids if we catch them. You will be lucky if you even get [home] detention. They are in custody as long as it takes to book them."
Senate Conservatives Call on Biden to Fight Violent Crime Wave by Deploying Federal Resources to Cities. A group of Senate conservatives is calling on President Joe Biden to fight the nation's violent crime wave by deploying all available resources to American cities across the United States. In a letter sent on Wednesday, Sens. Marsha Blackburn (R-TN) and Bill Hagerty (R-TN) are asking Biden to deploy as many federal resources as possible to fight a violent crime wave that is gripping cities with skyrocketing homicides and assaults. "Rampant crime is not inevitable — tough law enforcement can stop it," Blackburn and Hagerty write. "But that requires a commitment to law enforcement."
Tucker Carlson: Voters Must Make Democrats Pay For Out Of Control Crime. FNC's Tucker Carlson reviews the record crime levels in Chicago and other inner cities, saying Democrats need to be held responsible for the collapse of law and order on city streets. "You think [Chicago district attorney] Kim Foxx cares?" Tucker Carlson asked. "But she is not the only person who did this, the federal government also played a role." "Over the eight years of Barack Obama administration, the department of justice forced more than a dozen police departments across the country to enter into what is called a consent decree. The Obama administration began an investigation into the Chicago police department and they got a consent decree. They pronounced police departments guilty of racism if they disproportionately interact with African-Americans, regardless of whether those interactions were legally justified. In other words, the law is entirely irrelevant to the consent decree."
IL SAFE-T Act goes into effect 1 Jan: No cash bail and lots of other good stuff. Chicago's Mayor Lori Lightfoot, while torquing off the suburbs by dumping bused-in illegal migrants on them, might be doing those migrants the biggest favor they've had yet. She's getting them out of the city before Illinois Governor J.B. Pritzker's latest and greatest experiment in equitable justice becomes enforceable, and the city proper [gets bad]. [...] To their credit, Republicans in the statehouse are fighting this tooth and nail, asking law enforcement for input in an effort to force revisions, and outright calling for repeal in one instance. Mayors around the state are absolutely apoplectic and with good reason. "No cash bail" after a judge okays your release sounds... well, not great, but reasonable enough. Until you hear the list of offenses that qualify for "no cash bail" consideration — [indeed], your jaw will hit the floor. Listen up, as Mayor Keith Pekau of Orland Village elucidates: [Video clip]
CNN and 'experts' say keeping violent criminals in jail won't make people safer. CNN has turned to its trusted "experts" to argue that keeping violent criminals in jail would not keep people safe from violent criminals. This "news" report comes in the aftermath of violent attacks in Memphis, Tennessee. According to CNN's Emma Tucker, "the suspects in two violent attacks there this month had been released from prison before serving their full sentences for prior convictions." Naturally, it follows that if they had remained in prison where they belonged, they would not have been on the street to commit the gruesome crimes that they committed. Ah, but the "experts" see it differently!
Inside LA's out-of-control juvenile jails where violence rules in the Newsom era. Imagine a jail where inmates rule over guards who fight for survival daily among killers, carjackers, and vicious gang members. That's life every day inside Los Angeles County Juvenile Hall. "Our juvenile halls are on the verge of collapse. I really believe someone is going to get killed at some point," one official told the Washington Examiner. A series of state and local laws designed to clear California lockups have reached down to juvenile facilities where inmates learn now that they can get away with anything short of murder, officials said.
Illinois [is] eager to join Democrats' pro-crime experiment. In New York, so-called "bail reform" is having tragic consequences. More accurately called the "get out of jail no matter what" law, it has helped some of the worst predators throughout the state commit violent crimes over and over again as they repeatedly pass through the jail's revolving door. The problem is so bad that polls show Gov. Kathy Hochul (D-NY) is in serious jeopardy of losing her election two months from now. Hochul is in denial, refusing to act to fix the problem and instead blaming her state's problem on guns. In San Francisco, former District Attorney Chesa Boudin announced shortly after he took office that he would no longer seek to detain criminal suspects. He went even further in choosing not to prosecute "quality of life" offenses and turning a blind eye to shoplifting and related property crimes. The violent and property crime situation in his city quickly got so bad that he was overwhelmingly thrown out of office by the voters this summer.
Convicted murderer blames white judge for being in jail. Milan Loncar was walking his dog in the Brewerytown section of Philadelphia one cold winter night in January 2021. Little did he know it would be his last night alive. Josephus Davis and another man attacked Loncar and, after a brief tussle, shot him in the chest. In an instant, Loncar's life was over. Davis and the other man fled the scene while Loncar was left to die on the street with only his dog nearby. Davis was later arrested and sentenced last week for his crime. But rather than admit remorse, Davis blamed his skin color as the reason he was in jail. Davis appeared in court through Zoom last week for his sentence hearing. Philadelphia Common Pleas Court Judge Barbara A. McDermott sentenced him to life in prison without the possibility of parole. Yet Davis maintained his innocence and blamed systemic racism as the reason he was in jail, not his murder of Loncar.
Violent youth don't just contribute, they ARE the crime wave.
Carjackings, shootings, murder: Violent youth add to America's crime wave. Some of the most violent crimes in America are being carried out by its youngest members of society and those who deal with youth offenders say the trend won't reverse anytime soon. The startling surge of lawlessness began during the pandemic and, in cities large and small that bear the brunt of the crime wave, leaders fret that there are no easy solutions. In Washington last month, Commanders' running back Brain Robinson Jr. was shot in an attempted carjacking perpetrated by an armed teenager.
16-year-old Chicago male charged with four carjackings in one day. On August 16th of last year in the city of Chicago, a 29-year-old man was carjacked at gunpoint on West 109th Street. Not long after, a 21-year-old woman was similarly removed from her vehicle further down the same street. Later that evening a 28-year-old man was carjacked at gunpoint one block over on 110th Street. Topping the night off, a 75-year-old man received the same treatment on South Vernon Avenue. This may not sound like all that unusual of a day in the Windy City because carjacking is sort of the municipal pastime for the gangs in that area. But all four of these robberies were committed by the same person. And the suspect, who was eventually apprehended, was sixteen years old. [...] The suspect's attorney managed to have the case handled in Juvenile Court. Because of Chicago's lax criminal code, that means he will not be doing any serious time behind bars, instead being put into a "rehabilitation" program. Would it surprise you to learn that this was not his first run-in with the law?
Suspect in Memphis Shooting Rampage Was Released From Prison Early. According to court records, [Ezekiel] Kelly was charged with first-degree murder, aggravated assault, employment of a firearm with intent to commit a dangerous felony, and reckless endangerment with a deadly weapon for an incident on Feb. 3, 2020. He pled guilty to an aggravated assault charge and was sentenced to three years in prison. He was released early, in March of this year, after serving only 11 months. An arrest warrant had been issued for him earlier on Wednesday on a first-degree murder charge.
'If he'd served his full sentence they would still be alive'. A crazed gunman flashed a wide grin as he was arrested by cops in Memphis, Tennesee, after reportedly going on a shooting spree which he live streamed on Facebook, after being released early for aggravated assault. Ezekiel Kelly, 19, launched his alleged rampage just before 1am and terrorized the city for more than 19 hours, killing four people and injuring three others. The teenager has a violent criminal record, with police linking him to eight different incidents and warned terrified members of the public to stay away from him in a social media post at around 7 pm on Wednesday.
Black Crime: Facing Down the Elephant in the Room. Blacks are a third of the population in Chicago but commit 80 percent of all shootings, author Heather Mac Donald told Tucker Carlson on a recent show. In Los Angeles, blacks commit 44 percent of all violent crime but make up 9 percent of the population. In St. Louis, blacks are less than a third of the population but commit 90 percent of all homicides. In New York City, blacks commit about three quarters of all shootings although they're 23 percent of the population. On Monday alone, 16 people were shot and two killed in Chicago, a city led by blacks. Two teenage black girls killed an Uber Eats driver in D.C. during a foiled carjacking. A knife-wielding black man, 25, was shot dead after he rammed his car into a barricade at the Capitol, killing one policeman. A deranged black man who had been released from prison after killing his mother was caught on camera kicking, stomping, and beating a random 65-year-old Asian woman, while others, including a security guard, watched. With all the talk of structural racism, equity, and white supremacy, violence has not only gotten more brash, but it's becoming institutionalized.
IRS Sent Over $1 Billion in Stimulus Checks to Incarcerated Criminals. In the aftermath of the COVID-19 pandemic, at least 1.1 million incarcerated criminals were given checks for COVID stimulus money as a result of Joe Biden's stimulus bill, with the final total amounting to about $1.3 billion. According to the Washington Free Beacon, this failure was revealed in new internal data provided by the IRS. Of the 1.1 million criminals who were given money under the provisions of the "American Rescue Plan," about 163,000 who received stimulus checks are currently serving life sentences without the possibility of parole, meaning they will never even get to retrieve and use such funds in the first place. Life sentences without parole are most often given to those who are convicted of either murder or rape. Responding to criticism regarding this particular fact, IRS Commissioner Charles Rettig said that the agency does not yet know how many of these lifelong prisoners are also on Death Row.
Sanctuary cities — for criminals. New York recently elected a retired cop as mayor. The lawlessness grew. Random racist attacks and attacks by mentally ill street people have risen. Gangs now loot posh stores. Carjackings are up. Tom Homan, a former acting director of Immigration and Customs Enforcement, "Sanctuary policies only provide sanctuary to criminals, not to immigrant communities. Immigrant communities don't want criminals in their neighborhoods either. Victims and witnesses of crime don't want the offender back in their communities to seek revenge. All communities deserve protection from criminals but sanctuary policies put immigrant communities at greater risk of crime." The institute ranked the worst cities as 1. New York City, 2. Los Angeles, 3. Chicago, 4. Philadelphia, 5. San Francisco, 6. Minneapolis, 7. Seattle, 8. Wake County (North Carolina), 9. Middlesex County (New Jersey) and 10. Portland, Oregon.
At $249 per day, prison stays leave ex-inmates deep in debt. Two decades after her release from prison, Teresa Beatty feels she is still being punished. When her mother died two years ago, the state of Connecticut put a lien on the Stamford home she and her siblings inherited. It said she owed $83,762 to cover the cost of her 2½ year imprisonment for drug crimes. Now, she's afraid she'll have to sell her home of 51 years, where she lives with two adult children, a grandchild and her disabled brother. "I'm about to be homeless," said Beatty, 58, who in March became the lead plaintiff in a lawsuit challenging the state law that charges prisoners $249 a day for the cost of their incarceration.
The Editor says...
Obviously this is an 8th Amendment issue. County and state taxes pay for the jails. If the inmates can be charged $250 a day, why not make it $500 a day? Everybody knows the inmates have no money.
Having eliminated all the major crimes, they're down to this level:
It's now illegal for anyone under 21 to buy canned whipped cream in New York. It is illegal for New Yorkers under age 21 to purchase a can of whipped cream, according to recently-passed state law. The law, which went into effect in November 2021, is meant to prevent teenagers from using canned whipped cream to inhale nitrous oxide, otherwise known as "whippets." "Inhalants are invisible, volatile substances found in common household products that produce chemical vapors that are inhaled to induce psychoactive or mind-altering effects," according to a US Drug Enforcement Administration factsheet.
California DA: 'over 70 percent of the people released under mandated $0 bail policies go on to commit additional crime'. Allowing criminal suspects to be released pending trial with the payment of cash bail has become a fad, allegedly as a reaction to "over-incarceration." But the public is put at risk by them, as one California district attorney is willing to say out loud.
'Defund the police' advocate Ilhan Omar's city experiences sharp increase in majority of crimes, data shows. "Defund the police" supporter Rep. Ilhan Omar's city is experiencing a sharp increase in most crimes, data shows. The spike comes just one year after she backed a failed campaign to dismantle and replace the Minneapolis Police Department. Omar represents Minnesota's 5th Congressional District, which encompasses the city of Minneapolis. So far this year, citywide crimes have spiked in nine of 14 categories over the same time period last year, according to a Fox News Digital review of crime statistics.
New York scrubs the word 'inmate' from state laws. New York has amended several state laws to remove the word "inmate" and replace it with "incarcerated person" to refer to people serving prison time. The changes, signed into law Monday by Gov. Kathy Hochul, are intended to reduce the stigma of being in jail. Prison reform advocates have said the term "inmate" has a dehumanizing effect. Prisoners say it can feel degrading when jail guards refer to them as inmates, especially in front of their families during in-person visits.
Stabbings on rise in NYC during surge in major crime. Stabbings are on a rise in the Big Apple amid a citywide surge in major crime, according to the latest figures obtained by The [New York] Post. The statistics, which cover the period through Aug. 7, show that stabbings have risen by 11% compared to the same span last year — from 2,465 to 2,756. Fatal stabbings have jumped a whopping 43% — from 48 to 69 — during the same period, the data shows. "People aren't afraid to carry guns, so obviously they are not worried [about carrying] knives," a Manhattan cop told The Post. "Plus it is a lot easier to get a hold of a knife." A Staten Island cop blamed the lack of serious consequences for offenders. "If you get caught carrying a knife — even a machete — you just get a DAT [desk appearance ticket]," the officer told The Post. "It is a misdemeanor. No value for human life."
Nearly 2,000 NYPD cops quitting before getting full pensions — a 71% jump from 2021. The NYPD is still hemorrhaging cops. Ever-growing exodus figures show 2,465 police officers have filed to leave the department this year — 42% more than the 1,731 who exited at the same time last year, according to the latest pension fund stats obtained by The [New York] Post. More disturbing is the fact that the number of cops hanging up their holsters early — before reaching 20 years for a full pension — has skyrocketed 71% this year from the year before (1,098 from 641). NYPD Police Benevolent Association President Patrick Lynch said the so-called "voluntary quits" are driving the "stampede" — and not a big academy class that graduated in 2022, as claimed last month by Chief of Department Kenneth Corey. "We have had retirement waves caused by large academy classes before — they were nothing like this," said Lynch.
Brazil gave Citizens Free Reign to Defend themselves, this compilation shows the result. Brazil has found a way to allow citizens to fight back against the rash of criminals destroying the beautiful South American nation. Brazil leads the world in kidnapping, especially the kidnapping and robbery of tourists. Now, the people of Brazil are fighting back, here is just a small portion of what people have done to stop these thugs. [Video clip]
Man charged with killing NY cop [was] released from prison in May. The suspect in the killing of an upstate New York police officer in July was released from prison two months earlier, and could face a life sentence without parole based on new charges a prosecutor announced Wednesday [8/3/2022]. Kelvin Vickers, 21, is charged in an eight-count indictment with aggravated murder, attempted murder, assault and weapons counts for the July 21 attack that killed Rochester Police Officer Anthony Mazurkiewicz, 54, and wounded Officer Sino Seng as the two sat in an unmarked vehicle. A funeral for the fallen officer was held Monday. Investigators said the shooter, unprovoked, approached from behind and fired at least 17 rounds, including one that penetrated a nearby house and injured a 15-year-old girl inside.
10 career criminals racked up nearly 500 arrests since NY bail reform began. A small group of just 10 career criminals was allowed to run amok across the Big Apple and rack up nearly 500 arrests after New York enacted its controversial bail reform law — and most of them are still out on the streets, The [New York] Post has learned. Stunning statistics compiled by the NYPD show that the city's alleged "worst of the worst" repeat offenders have been busted a total of 485 times since bail reform went into effect in 2020. Two of the unidentified defendants are actually accused of embarking on lives of crime in the wake of bail reform, with one busted 33 times since 2020 and the other busted 22 times, all this year, the data shows.
George Soros Is Singlehandedly Destroying American Criminal Justice. Crime is rapidly rising in major American cities, primarily where liberal District Attorney's (DA) received large sums of money from liberal billionaire George Soros in their election campaigns. Many of these DAs take it upon themselves to dismiss charges for various reasons — whether it is income, racial, or status based, ignoring the law. Liberal George Soros DAs, like any other politician, do what their largest donor wants them to do. In the case of American criminal justice, we see what George Soros wants: criminals who get away with crime and victims who never see justice.
The Creepy Weirdness Of Democrats Is Best Understood When They Talk About Law Enforcement. Nothing captures just how bizarre and unearthly Democrats have become than when they get to talking about police and law enforcement. (Their fixation with gender bending is a close second.) It would honestly do them a lot of good to just stop discussing the issue altogether. You can see it on their faces how hard it is to articulate simple concepts like, "criminals should be in jail," or, "police deserve respect." They would rather complicate the issue by talking about the history of slavery, "disadvantaged communities," and — my favorite — systemic oppression. All the data show that across the board, regardless of race, the overwhelming majority of police and civilian interactions are fine; that minorities call on cops for help at a far higher rate than whites; and that the chance of an unarmed black man being killed by police is next to nonexistent (and when such an incident does occur, it's because he was resisting arrest or attempting to flee in a life-threatening, high-speed chase). But liberals refuse to leave it alone, instead writhing in pain as they try to find some existential problem with our law enforcement.
Why Incarceration Matters. Law enforcement and academics agree that three factors are involved in deterring crime: certainty of apprehension, swiftness of apprehension, and severity of sanctions — in other words, how likely you are to get caught, how quickly you get caught, and how long you spend in prison if you get caught. The two groups disagree, however, about which of these is most important for deterrence. Modern academics insist that length of prison sentences is not crucial, while law enforcement officials believe that the length of incarceration time actually stops people from committing crimes in the future. In a recent report, the United States Sentencing Commission put this question through a rigorous statistical testing procedure involving thousands of inmates over multiple decades and came up with a clear result: length of incarceration matters for recidivism — a lot.
What do police defunders have to say to Brooklyn's 75th Precinct? Brooklyn's 75th Precinct is rife with fury at the work of police defunders and criminal-justice "reformers." With 48 shootings and 58 gun victims in 2022 so far, the 75th is the epicenter of the city's surge in gun violence. Since the start of summer, shootings have doubled over 2021's rate, harkening back to 1993 when The Post dubbed the precinct New York's Killing Ground as it saw a murder every 63 hours. This year's victims have been young and old; many, innocent bystanders sitting on a park bench or standing on the street. The shooters are mostly teens and young men, often engaged in running street battles or wild shootouts inside busy bodegas. Gov. Hochul and state lawmakers who dismissed Mayor Eric Adams' recent call for a special session to address the crime surge ought to visit East New York and Cypress Hills to see what they're refusing to fix. And to hear the anger on the street.
Recidivism rates for NYC criminals are off the charts. More than two years ago, the new bail reform law in New York went into effect and the results have been obvious to pretty much everyone who lives in the Big Apple. The law was ostensibly designed to "combat racism" and focus on "rehabilitation over incarceration." The law's proponents claimed that most criminals are simply misunderstood and lacking in opportunities. Given the proper motivation and a chance at a fresh start, most of them would happily take up nine-to-five jobs and turn their backs on gang activity and lives of crime. But the latest NYPD crime statistics report shows us how that actually worked out. The law basically alerted criminals that the door to the candy store was unlocked and they were free to ramp up their criminal business model with abandon. Recidivism rates in Gotham are as much as three times greater for some categories of crime than they were before the law took effect.
He tried to kill a congressman, and New York released him within hours. A man who attempted to kill a sitting congressman and New York gubernatorial candidate was released shortly after the murder attempt. On July 21, U.S. representative Lee Zeldin was making a campaign speech at the New York VFW in his bid to win the election for governor of New York in November. He was speaking to a crowd from a stage "when a man stumbled through the crowd. He then proceeded to climb on the stage and pull what was initially believed to be a knife," according to RochesterFirst.com. The weapon was eventually determined to be a black hardened plastic keychain with two sharp points designed for self-defense.
As Crime Skyrockets And Democrats Deny Blame, Remember What They Said About Police. There is perhaps no better example of gaslighting by today's Democratic Party than when it comes to the issue of "Defund the Police." In the aftermath of the death of George Floyd in the spring of 2020, the mantra was all the rage in leftwing, Democratic circles. Their media, their spokespeople, their elected officials — all of them — were singing the same song: Police are evil, the system is racist, and we need to put our tax dollars to use doing something else. The movement never made any sense. Anyone who is old enough to remember the days of high-crime cities or who has watched movies like Taxi Driver and French Connection understand that a lack of law enforcement yields lawlessness. And lawlessness yields more lawlessness. Such a strategy will inevitably result in spiraling crime, and much of that crime will likely be of the "violent" variety. Now, two years later, that highly predictable outcome has indeed come to fruition. Since 2020 and their verbal attacks against police, Biden Administration officials have repeatedly tried to walk back their undeniable support for decimating our police departments.
New Los Angeles bridge opens, then quickly closes amid chaos. The newest bridge in Los Angeles, a $588-million architectural marvel with views of the downtown skyline, opened to great fanfare on July 10. It has already been closed, to great dismay, several times since then amid chaos and collisions. The 6th Street Viaduct — which soars over the concrete-lined Los Angeles River to connect downtown to the historic Eastside — quickly became a hotspot for street racing, graffiti and illegal takeovers that draw hundreds of spectators to watch drivers perform dangerous stunts in their vehicles.
The Editor says...
This is exactly the behavior one should expect in a state that's all crime and no punishment.
Legislative Pardons Should Correct Unfair DC Trials. Only 5% of Washington, D.C. voters cast their ballots for Donald Trump in 2020, reflecting how thoroughly anti-Trump the jury pool is there. It appears impossible for anyone perceived to be a Trump supporter to receive a fair jury trial in D.C. There is a 100% conviction rate by D.C. jurors of anyone associated with Trump, while there has been a 100% acquittal rate for prominent Democrats. The jury selection process in the trial of Steve Bannon included startling revelations of how much animosity people in government-funded D.C. have for Trump and his supporters. In his second term as president Donald Trump would finally dismantle the Deep State, and details are already circulating of his credible plan to replace tens of thousands of federal workers to make this happen. Some jurors may fear a loss of their government job if Trump returns to power, or sooner retaliation by liberals who might post home addresses of jurors who dared to vote in favor of Trump or his supporters.
Halting the Madness. While the liberals and the leftists launch a collective and desperate attack against our country and all it stands for, they launch another fierce movement nationwide to defund the police and defend the violent and repeated criminals. [...] Take Chicago as an example. In 2019, there were 2147 gun shootings and 500 gun deaths; in 2020, 3261 shootings and 772 deaths; in 2021, 3561 shootings and 797 deaths; in 2022, by the end of June, 1255 shootings and 310 deaths. Yet shootings are not the only crimes criminals commit; they also engage in thousands of carjackings, robberies, shopliftings, lootings, assaults, with few consequences. According to NBC Chicago, in 2021, one year after hundreds of businesses in Chicago, including those upscale shops on the Magnificent Mile, were looted in 2020, the Cook County State's Attorney's Office only approved 392 looting cases; only 33 cases made it through the courts; only 26 individuals received probation; only seven ended up in jail.
Former Mexican mafia killer, drug dealer and rapist given parole. Parole officials in California have announced the pending release of former Mexican Mafia gang leader Rene "Boxer" Enriquez. The release comes after his alleged cooperation with law enforcement officials in other criminal investigations. Enriquez's criminal career started in his late teens when he was first arrested for several armed robberies. Enriquez would go on to commit rapes, and drug sales, and be convicted of two murders which left him a sentence of life in prison. Despite his criminal history, local, state, and federal law enforcement agencies have rushed to his aide requesting that he be paroled for his part in multiple criminal investigations.
Teen charged with killing pastor was on probation at time of arrest. A 15-year-old charged with first-degree murder in the death of the Rev. Autura Eason-Williams in Whitehaven was on probation at the time of the incident and his arrest. The teen, who prosecutors said they want to charge as an adult, has previously faced three counts of carjacking and three weapons charges in juvenile court, a Shelby County Juvenile Court spokesman said Friday [7/22/2022]. In November 2021, he was charged with unlawful possession of a weapon as a misdemeanor. In December 2021, he was charged with three counts of carjacking, and three counts of possession/employment of a firearm during the commission of a felony.
George Gascon Releases Another Violent Felon, This Time a Murderer Serving 50-Year Prison Sentence. Disgraced Los Angeles County District Attorney George Gascon has made another destructive decision by releasing a reputed gang member and convicted murderer from prison. According to court documents, in March of 2015, Andrew Cahcu was 17 years old when he helped murder 41-year-old Louis Amela in Palmdale, California, during a robbery. Cachu was sentenced to a 50-year prison sentence, beginning in juvenile detention, according to Fox News Digital. The murderer was released in November 2021 — after serving just six years — following Deputy District Attorney Alissa Blair, a close Gascon ally, declining to present evidence at a hearing to decide whether Cachu should remain in custody after turning 25, since he would be out of the juvenile detention facility where he was being held[.]
The Left Should Be Happy with Biden. The Left should be ecstatic that Joe Biden has given them everything they wanted. [...] The Left for years has railed about the criminal justice system. It believes punishment does not really deter crime, which is instead a result of racism and a toxic capitalist system. Biden agrees. Federal attorneys mimic the so-called George Soros city and county prosecutors who enforce the law largely according to ideological directives.
Surprise! Drug dealers released without bail don't show up for arraignment. Last month the California Highway Patrol pulled over two men in Tulare County, which is part of California's Central Valley about midway between Los Angeles and San Francisco. Both men were from Washington state and when police performed a search of their vehicle they found 150,000 fentanyl pills: [...] In addition to the fentanyl, they also had two kilograms of cocaine in the vehicle. Based on the amount of drugs involved, they were booked into jail with a bail amount of $1 million each. Unfortunately, that wasn't the end of the story.
California murderer released 6 years into 50-year sentence arrested again on gun, DUI charges after car chase. A reputed gang member and convicted murderer who got out of prison decades early with help from Los Angeles District Attorney George Gascon is facing new felony charges, according to authorities. Andrew Cachu was released in November after Deputy District Attorney Alisa Blair, a close Gascon ally, declined to present evidence at a hearing to determine whether he should remain in custody after aging out of the juvenile detention facility when he turned 25, Fox News Digital reported at the time. The Los Angeles Sheriff's Department said Cachu had been involved in a chase Wednesday evening. Lt. L. Arnold told Fox News Digital that deputies responded to a report of a person passed out in a car blocking driving lanes when they encountered Cachu apparently asleep with a gun in the car.
California alleged drug traffickers in massive fentanyl bust no shows in court after release on cashless bail. Two accused drug traffickers busted with 150,000 fentanyl pills during a California traffic stop last month failed to show in court Thursday after being released on cashless bail. Defendants Jose Zendejas, 25, and Benito Madrigal, 19 — released on their own recognizance less than 24 hours after their arrests with the large stash of illicit drugs — were scheduled to appear for their arraignments at the Tulare County Courthouse in central California on Thursday morning, but both men failed to show. The judge called for Zendejas and Madrigal — both from Washington state — who were not in court, and the warrant for their arrest continues. The judge withdrew the prior $2 million bond and directed each be held without bond if they pop up.
The Editor says...
Those guys aren't going to "pop up anywhere." They're probably already back in Mexico.
LAPD warns residents, tourists not to flash jewelry as robberies rise. An uptick in violent robberies in the Melrose District and other surrounding areas prompted the Los Angeles Police Department to issue the somber warning over the weekend. On July 14, two masked men attempted to steal an expensive watch from a store on Melrose Avenue, according to NBC News. The next day, three armed men stole a watch from a couple walking in the usually quiet area of Harper and Rosewood Avenues. Police are still searching for suspects involved in those two separate incidents. LAPD issued an alert informing people who frequent Melrose, the Downtown Los Angeles Jewelry District and surrounding areas where assailants are following and violently attacking innocent shoppers.
San Francisco DA Brooke Jenkins fires 15 of Chesa Boudin's staffers. San Francisco's no-nonsense new district attorney is cleaning house — as she reportedly laid off 15 staffers inherited from her booted, woke predecessor. The firings Friday by Brooke Jenkins come nearly two weeks after she was appointed district attorney by Mayor London Breed following the recall of her much-maligned predecessor Chesa Boudin, according to SFGATE.com. "Today, I made difficult, but important changes to my management team and staff that will help advance my vision to restore a sense of safety in San Francisco by holding serious and repeat offenders accountable and implementing smart criminal justice reforms," Jenkins said in a statement. Jenkins dropped the firing ax on most the 25 staffers who worked for Boudin, days after holding a 20-minute introductory meeting with them that some attendees described as "uncomfortable" and "icy," SFGATE.com also reported.
The Party of Violence. Democrats are openly the party of violence and death. Their policies fail so they must advocate violence to get them implemented. [...] They are big on defunding the police which increases the crime rate because criminals roam free to commit more crimes. This isn't rocket science. And so the crime rate skyrockets. Chicago, the deadliest city in the country, kills more people per weekend than were killed in the Parkland shooting. Democrats running these high-crime cities do not seem the least bit perturbed by violent crimes. They make no effort to put repeat criminals in jail and in fact, liberal DAs refuse to bring charges against the people who are serially killing other people. Democrat-run San Francisco and Los Angeles are suffering from huge spikes in the crime rate but the locals seem content to continue electing Democrats who clearly have a soft spot for criminals and crime.
Gascon Kills 'Lifer Unit,' Will No Longer Let Victims Know When Their Assaulters Are up for Parole. Los Angeles County District Attorney George Gascon is continuing his one-man assault on the city, and according to our sources, he has now decided that victims and families of victims of violent crimes should no longer be notified when the convict comes up for parole. They should just read it in the newspaper like everyone else.
7-Eleven stores across L.A. encouraged to close following deadly robberies. Following multiple robberies, including some that ended in bloodshed, 7-Eleven franchises across Los Angeles were encouraged to close Monday night. The motivation to close up shop for the evening came from 7-Eleven's corporate leaders and communicated through a statement provided to KTLA. The statement reads: "Our hearts are with the victims and their loved ones. We are gathering information on this terrible tragedy and working with local law enforcement. Right now, our focus is on Franchisee, associate and customer safety. With that in mind, we have encouraged stores in the Los Angeles area to close tonight."
Seattle jail closes booking area due to staffing shortage. The King County Department of Adult and Juvenile Detention (DAJD) in Washington state closed the booking area at their Seattle jail on Sunday night due to a lack of staff. Two months ago, DAJD decided to close the Regional Justice Center (RJC) booking area due to staffing shortages. As a result, the booking area at the RJC will remain closed for the remainder of the year. Due to the closure of the RJC booking, the King County Jail in Seattle is the only operational booking facility for all of the King County Jail system.
Biden Admin Spends $1.5 Million on 'Transgender Programming' for Inmates. The left is becoming more aggressive at pushing their transgender agenda on society, and it doesn't seem like they're going to stop forcing their woke narrative any time soon. In fact, prisoners will now have luxurious options when it comes to "transitioning," and all paid for by the American people, of course. The Department of Justice (DOJ) entered a $1.5 million contract with a private company to develop a "transgender programming curriculum" to be used in prisons across the U.S.
A Ghost Agency Speaks. The U.S. Sentencing Commission, an independent judicial agency created by the Comprehensive Crime Control Act of 1984, promulgates sentencing guidelines in federal criminal cases and aggregates data about federal sentences. Recently appointed Supreme Court Justice Ketanji Brown Jackson's service on the commission garnered much attention during her recent confirmation hearings. Though the commission is a virtual shell now, with only one out of seven voting positions filled (it requires a quorum of at least four members to take any formal action), its staff continues to provide valuable data about drugs, firearms, and immigration that help explain current crime trends. The commission's recently issued 2021 annual report, for instance, identifies drug cases as the largest group of federal cases for 2021. Methamphetamine prosecutions account for almost half of those cases. Though the threat of opioids and heroin remains high, methamphetamine presents a different kind of menace. Heroin is a central nervous system depressant; addicts use it and nod off. Methamphetamine, particularly crystal meth, is an explosive and addictive stimulant. Users smoke, inject, or snort meth, then act out in violent and unpredictable ways.
Who Are the Real Insurrectionists? Fueled by leftist billionaires, the Left waged a multiyear effort to elect big-city district attorneys whose agendas were pure nihilism: to not enforce laws, to release arrested criminals without indictments, to end cash bail, and prematurely to release convicted and hardened lawbreakers. The guiding principle was the revolutionary theory that the law was a simple construct used against marginalized peoples and the poor, and therefore simply could be ignored or discarded.
Remain At Your Own Risk! Another Major Business Operator Pulls Out Of Chicago. The old adage, "Crime doesn't pay" needs an update. In Democrat-run cities like San Francisco, New York, and Chicago, where soft-on-crime prosecutors and policies have taken hold, tone-deaf political elites drink their wine and eat their brie under the protection of security details at the taxpayer's expense. Meanwhile, hard-working citizens and business owners are taking it on the chin. Their families aren't safe to walk the streets, brazen shoplifters help themselves to whatever products they fancy at local supermarkets, and an overwhelming sense of lawlessness pervades everyday life. If you're a regular citizen or business owner in a blue city, your mindset needs to be adjusted to, "Tolerating crime doesn't pay." [...] But citizens and businesses have had enough, and nowhere is the problem more evident than in Chicago.
West Hollywood votes to defund sheriff's department despite soaring crime. West Hollywood has voted to slash law enforcement funding, leaving the California city famous for its bustling Sunset Strip nightlife destination with up to five fewer deputies on patrol — despite skyrocketing crime rates in the area. The council passed the budget with a 3-2 vote Monday, with Mayor Lauren Meister and Councilman John Erickson voting against it, reported WeHoville.com. Meanwhile, the West Hollywood City Council approved keeping bars open until 4 a.m. and increased funding for a Russian arts festival. The vote came just three months after the Los Angeles County Sheriff's Department reported that crime in West Hollywood jumped a startling 137 percent in February 2022, compared to the same time last year.
Frustrated NYC detectives leaving 'insane' NYPD, have 'had enough'. More than 100 NYPD detectives have retired in June — and another 75 plan to put their papers in next month — as many become frustrated by revolving door justice and rules that hamstring them in the Big Apple, officials and detectives told The [New York] Post. "That's going to have a major impact on investigating crimes," Detectives Endowment Association President Paul DiGiacomo said. "The detective squads are down now as we speak and are investigating more cases. It's going to have an impact on public safety." So far this year 250 detectives have retired, leaving the total number at about 5,600, which is nearly 2000 less than two decades ago. There were 794 detective retirements during the height of the Covid-19 pandemic in 2020 — and that number dropped down to 395 in 2021. Sources said that 100 retirements in just one month is a large number for the NYPD.
California duo released from jail days after huge fentanyl pill bust. Two alleged drug traffickers have been released from a California jail just days after they were busted with 150,000 fentanyl pills, the disgruntled local sheriff said. Jose Zendejas, 25, and Benito Madrigal, 19, were arrested during a traffic stop in Tulare County last Friday when authorities allegedly discovered the 150,000 pills — worth an estimated $750,000 — stashed inside their vehicle. The pair was immediately booked into the Tulare County Pre-Trial Facility on charges of possession, transportation and sales of illegal drugs. But Zendejas and Madrigal were released from custody on their own recognizance just days later after a judge granted them a court order.
'Professional booster' notches 100th shoplifting bust — and is released again. A "professional booster" with an alleged penchant for shoplifting at Manhattan retailers notched what could be her 100th bust over the weekend — and was released without bail yet again on Sunday [6/26/2022]. Michelle McKelley, 42, was arrested late Saturday for allegedly pocketing $125 worth of goods from a CVS in Lower Manhattan, and then was freed under the state's soft-on-crime criminal justice reforms. Prosecutors said in Manhattan Criminal Court Sunday that McKelley has failed to appear in court 27 times on her multitude of past arrests — and has five other pending cases. But the charges do not qualify for bail under the 2019 state reform, which means prosecutors could only ask that she be let go on supervised release while the case is pending.
U.S. Bureau of Prisons provides free cosmetic sex change surgery to a pro-Nazi male bank robber. This comes in the midst of a poor global economy in which many can barely feed their families, and no relief is in sight. This case represents yet another absurdity, in a constant stream of similar absurdities. The woke movement advances daily, testing the waters to gauge if there will be any significant blowback or consequences to its actions. The far-leftist agenda, no matter how ridiculous, will continue to gain ground in every and any sphere in which it is tolerated.
Hundreds of NYC prosecutors [are] quitting [because of] woke bosses and onerous reforms. The number of prosecutors fleeing the city's district attorneys offices has spiraled in the wake of criminal justice reforms that have created what one ex-top prosecutor called "insanity." Sixty five assistant district attorneys, or about 12 percent of the staff, have resigned so far this year from Manhattan DA Alvin Bragg's office, up from about 44 through the end of March. During all of 2021, 97 ADAs quit. The situation is nearly the same in the office of Brooklyn DA Eric Gonzalez, where 67 of some 500 prosecutors, or about 13 percent, have also called it quits as of June 17. Another three resigned on Thursday, according to a source. That is compared to 84 who left in all of 2020 and 94 last year. In the Bronx, 59 prosecutors have walked from January through May. Reps from the Queens and Staten Island DA offices did not respond to requests for data.
Jury lets 'Kill them all' Times Square rampage driver off the hook in fatal attack. The Navy veteran who plowed his car through a pedestrian-packed, midday Times Square in 2017 — telling a traffic cop afterwards, "I wanted to kill them" — will avoid jail time despite taking the life of an 18-year-old tourist in the rampage that also left 22 others injured. That was the decision of a Manhattan jury Wednesday [6/22/2022] that deliberated just six hours before buying the insanity defense of Richard Rojas, 31, finding him "not responsible" due to mental illness. Defense lawyers had maintained Rojas wasn't in control of his actions when he unleashed the May 18, 2017 carnage that took the life of young Alyssa Elsman. The decision amounts to a rare buy-in on an insanity defense in New York, with jurors determining that his mental defect superseded clear evidence of guilt.
Ken Griffin moving Citadel to Miami from Chicago following crime complaints. Billionaire Ken Griffin is relocating his big hedge-fund firm Citadel from Chicago to Miami, the third major employer to announce the move of a corporate headquarters from Illinois in the past two months. In a letter to employees Thursday that was viewed by The Wall Street Journal, Mr. Griffin said he had personally moved to Florida and that his market-making business, Citadel Securities, would also transfer. He wrote he views Florida as a better corporate environment and though he didn't specifically cite crime as a factor, company officials said it was a consideration. Mr. Griffin is the wealthiest resident of Illinois, so his departure will hurt state tax collections on both the individual and corporate side.
Mayor Adams, NYPD already retreating from solo patrol plan in transit system after cop's assault in Brooklyn. The NYPD is already retreating from its plan to conduct solo patrols in the city's mass transit system — after a solitary cop was assaulted in a Brooklyn subway system by a man who repeatedly tried to grab his service weapon, police officials said Tuesday night. Mayor Adams announced his solo patrol plan earlier Tuesday, over the objections from the city's largest police union. But by Tuesday night, after a conversation with Police Benevolent Association President Patrick Lynch, he agreed to put two officers on every train patrol, a PBA spokesman said. Adams spokesman Fabien Levy said solo patrols weren't being abandoned, just modified.
Serial looter freed again after 122nd bust. People who frequently hang around in the vicinity of the jail in Manhattan were treated to what is probably by now a familiar sight yesterday. The ritual in question was 34-year-old Lorenzo McLucas walking out of the jail as free as a bird. The locals certainly should be able to recognize McLucas at this point. This was the 50th time he had been arrested and immediately released just this year. In all, he has 122 busts for looting and shoplifting under his belt. (He probably stole the belt as well.) In his latest heist, he was caught after clearing off the cosmetics counter at the pricey Duane Reade shop on Lexington Avenue. Cosmetics sell quickly on the streets at a discount, you see.
Six major cities on pace to pass historic 2021 violent crime totals halfway through 2022. Violent crimes are on the rise in six of America's major cities and set to outpace the already historic levels of 2021 violent crime. Baltimore, Los Angeles, Philadelphia, Washington D.C., Atlanta, and New York City are all on pace to break their 2021 levels of violent crime halfway through this year, with the nation's largest city leading the group, according to crime data reviewed by Fox News. New York City has seen a 25.8% jump in violent crime at this point in 2022 compared to the same time in 2021, despite seeing a small decrease in the amount of homicides recorded in the city. Violent crime, which is typically defined as homicide, rape, assault, and robbery, had already been on the rise since 2020. Homicides have been one of the factors driving up rates of violent crime, rising 30% from 2019 to 2020 and another 5% between 2020 and 2021.
LA District Attorney George Gascon says suspected cop killer William Flores had 'no history of violence'. Los Angeles County District Attorney George Gascon said the gunman who shot and killed two El Monte police officers had "no history of violence" as he defended how his office handled a recent weapons case against the cop-killer. Shooter William Flores was out on probation — though he could have been behind bars — following a 2021 plea deal connected to a drugs and weapons arrest when he shot and killed El Monte Cpl. Michael Paredes, 42, and Officer Joseph Santana, 31, on June 14. Gascon, during Tuesday afternoon's press conference, argued that Flores' criminal history "did not contain any evidence of violence," but instead he was someone who was addicted to drugs.
'Hypocritical' defund NYPD advocate moved out of Harlem for 'safety issues'. A left-wing state lawmaker who has pushed for cutting police funding first moved to the district she is seeking to represent in Congress because "safety issues" near "the projects" in Harlem prompted her to shack up with her tech bro then-fiancé in the Financial District, The [New York] Post has learned. Assemblywoman Yuh-Line Niou (D-Lower Manhattan) told a local publication in 2016 — when she was campaigning to initially get elected to her current seat — that she headed to the wealthier Manhattan neighborhood because she witnessed a pair of disturbing crimes and fell victim to one. "I actually was robbed when I was living in Harlem. My boyfriend at the time, my fiancé, didn't think I was safe up there, so he told me to move in, and so that's how I moved to the Financial District with him," she explained in an interview with the Lo-Down NY. [...] Four years later, the since-updated issues section for her most recent Assembly campaign read, "She believes that we are long overdue for police reform in this country and that we need to defund millions from the police in order to put critical funding back into our social services, education, and housing."
Four Federal Inmates Escape Virginia Prison. Four federal inmates on Saturday escaped a minimum security prison in Hopewell, Virginia around 1:48 am. "Corey Branch, Tavares Lajuane Graham, Lamonte Rashawn Willis and Kareem Allen Shaw were discovered missing from the Federal Correctional Complex Petersburg's satellite camp at approximately 1:45 a.m., according to the bureau." CBS reported. It is unclear how the four inmates escaped. It is also not known if the four men escaped together.
The Editor says...
Whenever you read a news article and come across a phrase like, "It is unclear how the four inmates escaped," that is a canard. The people running the prison know exactly how the inmates escaped. They probably figured it out within five minutes. But they can't go on TV and describe the prison's weaknesses. The news writer say, "it is unclear," when they really mean, "we haven't been told."
Five major cities are on track to surpass their 2021 homicide totals. Washington, Baltimore, Atlanta, Los Angeles and Milwaukee are on track to surpass their already-soaring homicide rates from last year. Last year, the FBI warned that homicides in the US rose nearly 30 percent from 2020 and overall violent crime rose for the first time in four years. The stunning trend in homicides has continued this year. In Milwaukee, Wisconsin, the homicide rate leaped 24.7 percent from the year-to-date compared to the same period last year.
DNA testing proves exonerated convict was guilty all along. In 1990 a horse groomer named Pamela Albertson was raped and murdered at Pompano Beach racetrack in Florida. Robert Earl Hayes, who also worked at the track, was arrested and charged with the crime and was convicted and sentence to death in 1991. One of the key elements in the trial was the then relatively new use of DNA evidence to prove Hayes' guilt. However that wasn't the end of the story. In 1997 the results of the 1990 trial were thrown out on the grounds that the DNA evidence was not reliable. Hayes was tried again without the DNA evidence and this time he was exonerated and became a kind of mini-celebrity.
DOJ refusing to prosecute man for arson of NYPD car during BLM riots, congressman says. Rep. Jim Banks (R-Ind.) is demanding to know why the Justice Department dropped a charge of arson against a man who attempted to ignite a New York Police Department vehicle on fire during the George Floyd riots in 2020. In June 2020, Victor Sanchez-Santa, then a 19-year-old resident of Queens, was arrested and charged by the DOJ for one count of arson after allegedly lighting a cloth glove on fire and placing it under an NYPD vehicle before leaving the scene. According to an NYPD detective's affidavit, the crime was caught on surveillance video.
Gang Member Who Killed El Monte Police Officers Was Released on Probation Prior to Shooting. Another day, another tragic example of Los Angeles County District Attorney George Gascón's failures. On Tuesday night, two El Monte Police officers were gunned down while responding to a possible stabbing at a motel. On Wednesday, city and county coroner's officials identified the officers as Corporal Michael Domingo Paredes and Officer Joseph Anthony Santana. Fox News correspondent Bill Melugin gave an update with information on the now-dead suspect. Justin William Flores was a gang member who was on probation for felony with a firearm. Thanks to Gascón's soft-on-crime directives, Flores only received a "bare minimum sentence" in a plea deal: [Tweet]
Left-Wing Prosecutor Soft on Alien Drug Dealers So They Weren't Deported. As Immigration and Customs Enforcement agents are arresting only a quarter of the numbers they did a decade ago (under the Biden administration's guidance), there are over 10,000 deportable aliens with criminal records loose in this country. Many of these criminals are drug dealers wreaking havoc across our nation. There were over 100,000 deaths in America from drug overdoses last year, over half attributed to fentanyl and related drugs. "Mexico and China are the primary source countries for fentanyl and fentanyl-related substances trafficked directly into the United States," according to the Drug Enforcement Agency. These deadly drugs are then shipped to the U.S. through our porous southern border. For example, on June 5, Customs and Border Protection officers at the Del Rio, Texas, port of entry stopped a shipment of methamphetamine bound for America's streets valued at $1.6 million.
How Many Men in California Prisons Identify as Women[?]. California's prison population includes 1,115 biological males who say they identify as women, according to the state's Department of Corrections and Rehabilitation. About 1 in 3 in that population has requested transfers to women's prisons, but only about 1 in 10 of those requests have been approved, the corrections department says. California's prison agency provided the statistics in response to a Freedom of Information Act request from the Oversight Project, the government watchdog division of The Heritage Foundation.
Oakland Has so much Crime, The City Council Is Asking The National Guard To Step In. Neighbors in Oakland's Fruitvale District said they're seeing an uptick in gun violence near the intersection of Foothill Boulevard and 35th Avenue in recent months. They shared surveillance videos of shootings, including a murder, with KPIX. Neighbors said there was a non-injury shooting there on April 29, a robbery that turned deadly on May 12 and drive-by shooting on June 5. [...] Councilman Noel Gallo represents the Fruitvale District. He said police have not arrested anyone in those recent shootings. Councilman Gallo said the police force is down by roughly 100 officers and allied agencies have staffing issues as well and can't help as much. [Video clip]
The Editor says...
These are some of the same people who wanted to "defund the police" a couple of years ago. Let them clean up their own mess.
Just like 1950 — except now it's officially condoned, and pointed in the opposite direction.
Race must be considered in determining legality of police stops and seizures, WA state Supreme Court rules. The Washington state Supreme Court on Thursday ruled that a person's race, and law enforcement's long history of discrimination against people of color, should be taken into account when determining the legality of police seizures. The court also clarified state law to say police have seized a person if an objective observer would conclude that the person was not free to leave or refuse a request. But, the court wrote, that "objective observer" must be aware that discrimination and biases "have resulted in disproportionate police contacts, investigative seizures, and uses of force against Black, Indigenous, and other people of color." "Today, we formally recognize what has always been true: In interactions with law enforcement, race and ethnicity matter," Justice Mary Yu wrote for the unanimous court. "Therefore, courts must consider the race and ethnicity of the allegedly seized person as part of the totality of the circumstances when deciding whether there was a seizure."
Local VA Judge Pulls a Move That Most Legal Observers Say Never Happens. I've been told by legal experts and lawyers, this never happens. This move made by a local Virginia judge never happens. The prosecutor's office has [been] removed and disqualified from a burglary case. Is this the nuclear option in the legal world? Maybe. It appears as if a Loudoun County judge had it up to here with the local prosecutor's antics in trying to get a plea deal hashed out for Kevin Enrique Valle, who is facing a slew of charges including two felony burglaries. The prosecutor's office, which is led by Buta Biberaj, seems to have misled the court, omitting key details about the suspect including past criminal history. Valle appears to have gone on a burglary spree lasting ten days and spanned over four different Virginia counties. Yeah, you can't hide that from the court.
Gavin Newsom: America Has a 'Red State Murder Problem'. California Governor Gavin Newsom tried to reframe the political narrative on crime Saturday, claiming that America has a "red state murder problem," rather than a problem of homicide in Democrat-controlled cities across the nation. Newsom was speaking with Elex Michaelson, host of The Issue Is podcast, on the occasion of the Summit of the Americas in Los Angeles. He claimed the media had inflated the broader significance of the recall of San Francisco District Attorney Chesa Boudin. Newsom, a former mayor of the city, said that the recall had been "so predictable," and that he had "enjoyed it," though he argued that nothing about the recall "warranted the attention nationally as some arbiter of something farther-reaching." Whe he acknowledged that Democrats "absolutely" bear some responsibility for the crime wave in San Francisco, Newsom said that Republicans are more to blame for the nationwide crime wave, and blamed media bias for the focus on California.
The Subordinate Citizen. We have developed entire classes of American elite citizens who are not subject to the enforcement of the law — at least as it is applied to others either less influential or ideologically incorrect. Federal prosecutors sought to jail Lt. Gen. Michael Flynn for six months for not telling the truth to federal agents. They put another Trump subordinate, George Papadopoulos, in jail for two weeks for lying to federal prosecutors. Recently the FBI stormed into an airport to arrest former Trump adviser Peter Navarro for contempt of a congressional subpoena. OK, defying federal law has consequences. Or does it? Former Obama administration Attorney General Eric Holder brazenly defied congressional subpoenas and was found in contempt — a historic first. Did the FBI ever arrest Holder, much less as he boarded an airplane? James Clapper, former director of national intelligence, confessed he flat-out lied under oath to a congressional committee. So did former Central Intelligence Agency chief John Brennan — twice! Andrew McCabe repeatedly lied to federal investigators as acting director of the FBI. Were any of them arrested or tried in the manner of Flynn, Papadopoulos, or Navarro? If not, what then is left of the foundation of U.S. citizenship — universal equal treatment under the law?
Seattle struggles to keep one deranged, violent man behind bars. In this particular case, the man's name is Alexander Jay. In 2020 he was arrested for breaking into the home of an 89-year-old woman while she was home. Terrified, the woman begged Jay not to hurt her and then called neighbors who ran over to help. Jay attempted to flee but one of the neighbors held him at gunpoint until police arrived. He was convicted of residential burglary, criminal trespass and attempted assault. He had prior convictions for theft and domestic violence and wound up being sentenced to just 22 months. Jay was released from jail earlier this year and within two weeks he had been arrested again for two violent assaults on two different women.
The Editor says...
The perpetrator is black, and apparently all of his victims are white women. Oh, but they aren't hate crimes, and if you say they are, you're the racist.
Report: Soros Prosecutors Run Half of America's Largest Jurisdictions. George Soros spent more than $40 million in the past decade to elect scores of liberal prosecutors in half of America's largest jurisdictions, many of which are now roiled by crime. The Democratic megadonor has backed 75 so-called justice reform prosecutors through direct contributions, PACs, and other third-party entities, the Law Enforcement Legal Defense Fund revealed in a June report. Though many had little prosecutorial experience when elected, they represent 72 million Americans in some of the nation's most populous municipalities. Ten Soros prosecutors, including Philadelphia district attorney Larry Krasner (D.) and Los Angeles district attorney George Gascon (D.), received $13 million in just the last four years, going on to win races where they had vastly outraised their competition — sometimes by as much as 90 percent. In each race, Soros was the single greatest donor to the campaign.
How George Soros' billions are remaking America's justice system. How much exactly does "social justice" cost? Liberal billionaire George Soros spent at least $40 million over the last decade to answer that question, according to our latest research. Those millions helped elect scores of progressive prosecutors bent on remaking the criminal justice system to Soros' liking. It's not to Americans' liking, as San Francisco District Attorney Chesa Boudin's recall Tuesday shows. Soros didn't fund Boudin directly, but he donated to an anti-recall PAC. And Boudin is the first face on the "Meet the Movement" page of the Soros-funded Fair and Just Prosecution, whose conferences he's attended. From 2014 to 2021, Soros' $40 million in campaign spending helped elect so-called social justice prosecutors across the country while dozens more benefited from the billionaire's largesse while in office. About 75 Soros-linked district attorneys control the jurisdictions of 72 million Americans — one in five — from Manhattan to Portland, Los Angeles to Philadelphia. And Soros isn't done yet.
A cab driver was beaten to death with a pipe and DA Boudin's office treated it as an accidental death. Fingers crossed today will be the last day DA Chesa Boudin is in office. Meanwhile, a writer named Susan Dyer Reynolds has uncovered a remarkable story which Boudin's office is trying to conceal. It started in September 2019 when a 35-year-old homeless man named James McGee was seen chasing a 62-year-old cab driver named Arif Mohammed Qasim with a metal pipe. [...] The Deputy DA who initially charged the case was one of the people fired by DA Boudin as soon as he took office. He said of the reduced charges, "Had I still been the managing attorney of the homicide unit, I would have never agreed to the plea." Another attorney quoted in the story noted that McGee was allowed to plead "no contest" to the charges. He didn't even have to plead guilty to involuntary manslaughter. When sentencing took place in December 2020, just 15 months after McGee bludgeoned Qasim to death in the street, he was released on time served.
Democrat Prosecutors And Policies Create Our Culture Of Crime. Since a spate of recent shootings, Democrats led by President Joe Biden have been busy exploiting the tragedies to call for more gun control, go after the "gun lobby" bogeyman, and yell that we must "do something!" about firearm-related crime. They've been clear that they aren't interested in talking about effective solutions that don't involve gun-grabbing, so they probably also don't want to talk about who's responsible for America's unsettling crime wave: the left. Meanwhile, as of late Tuesday night, the Associated Press projected that San Francisco voters had handily recalled left-wing District Attorney Chesa Boudin, whose soft-on-crime policies wreaked havoc on the California city.
And the other three are the perpetrators.
7 in 10 New Yorkers concerned about being violent crime victim: poll. More than 7 in 10 New Yorkers fear they will become a victim of violent crime, a distressing new poll has found — as famously progressive cities nationwide face a public safety reckoning under soft-on-crime Democrat lawmakers and prosecutors. About 76% of residents are "very concerned," or somewhat concerned, they'll be targeted amid the Big Apple's ongoing crime wave, according to the Spectrum News NY1/Siena College poll released Tuesday [6/7/2022]. When asked "How concerned are you that a shooting in which a gunman targets people based on their race, religion or ethnicity will happen in your neighborhood," almost half (43%) confessed that they are concerned.
Philadelphia DA blames NRA for mass shooting while refusing to prosecute illegal gun crime. Philadelphia District Attorney Larry Krasner called for more gun control in the City of Brotherly Love after a deadly shooting on Saturday night resulted in three deaths, and 12 injuries. Krasner's calls for gun control come despite his unwillingness to prosecute laws that are already on the books. Krasner said on Twitter that the "terrible crimes" on South Street, which came after hours of chaos in the popular nightlife area, "tell our Pennsylvania legislators it's time for real action." [Tweets] He told lawmakers to refuse to take donations from the NRA, and to "bring real common-sense gun regulation to Pennsylvania. Now." But Krasner hasn't been implementing punishments for gun crimes as DA, including against one of the suspects in the fatal shooting.
The Sovietization of American Life. Experts become sycophantic. They mortgage their experience and talent to ideology — to the point where society itself regresses. The law is no longer blind and disinterested, but adjudicates indictment, prosecution, verdict, and punishment on the ideology of the accused. Eric Holder is held in contempt of Congress and smiles; Peter Navarro is held in contempt of Congress and is hauled off in cuffs and leg-irons. James Clapper and John Brennan lied under oath to Congress — and were rewarded with television contracts; Roger Stone did the same and a SWAT team showed up at his home. Andrew McCabe made false statements to federal investigators and was exempt. A set-up George Papadopoulos went to prison for a similar charge. So goes the new American commissariat.
Transgender Pedophile Avoids Prison After Judge Says It Would be Too Difficult to 'Cope' With. A biological male British pedophile who identifies as a transgender woman has avoided punishment after the judge overseeing his case ruled that sending him to prison would make it too difficult to "cope" with the "anxiety" surrounding his transgenderism. 68-year-old convicted pedophile Peter Selby, of the UK, was found with over 125,000 images and videos of child sex abuse stored on various electronic devices, some depicting children as young as 3-years-old. Among the child pornography found in the home of transgender pedophile Peter Selby was 2,400 images and videos of children classified by UK authorities as "Category A," meaning they depicted "penetrative sexual activity, bestiality, and/or sexual sadism." According to local media reports, Selby confessed his guilt to police immediately upon their search of his home for the materials, claiming that his addiction to adult pornography had "morphed" into pedophilia.
Gascon's LA: Teen Who Mowed Down Mother and Baby Gets Only 5 months in 'Probation Camp'. A Los Angeles teen convicted of plowing a car into a mother and her 8-month-old son in a drug-fueled hit-and-run will spend just five months in a "diversionary program" thanks to soft on crime LA County District Attorney George Gascon. The teen's record will reportedly be wiped clean when he turns 18. That's not justice, that's a joke. The 16-year-old driver was driving down a one-way street in the wrong direction in Venice, California when he appeared to rev his engine and purposely aim the car at the victims in the shocking August, 2021 crime. He then tried to drive away from the scene but was stopped when a pickup truck purposefully crashed into his car, forcing him into a pole.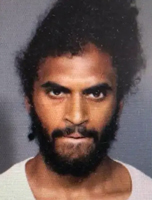 'Man of Steal' speaks: thief with 46 arrests exploited city's fears — and jail might save his life. The serial thief who led the city in shoplifting busts last year with a staggering 46 arrests says he exploited his Queens neighborhood's fears, lax store security and soft-on crime prosecutors, during an exclusive jailhouse interview with The [New York] Post. Isaac Rodriguez, who made the paper's Oct. 3, 2021 front page as the "Man of Steal," pilfered a Jackson Heights Walgreens at will — at least 37 times last year — loading up on anything he could easily flip for cash, which he then quickly converted to heroin-cocaine speedballs. Eyewitnesses? Never a concern. "Where I come from, people mind their business, and if they don't, bad things happen to them," Sir Isaac Lootin' said in the candid 50-minute video sitdown from Rikers Island. "I'm from the hood. "Some employees would try to talk to me, but they would never touch me."
Drivers in Washington State Don't Have To Stop for Cops Anymore. After Washington State passed a law to constrain police officers, state drivers are refusing to pull over when asked by cops. Northwest News Network recorded nearly 1,000 failure-to-yield incidents in 2022. Patrol officers have described a sharp rise in motorists fleeing traffic stops, speeding away sometimes in stolen cars, according to one county police chief. Washington House Bill 1054, which Governor Jay Inslee (D.) signed into law last year, has banned police from pursuing traffic violators in their cruisers, unless the officer is granted permission by a supervisor or the perpetrator is suspected of being under the influence or having committed a violent offense, is causing imminent danger, or must be identified.
Light up a joint anywhere you want — but menthol cigarettes are another matter.
NYC Mayor Adams vows to not be 'heavy-handed' on illicit weed sales: 'Enjoy yourself, light up'. It's a green new day for weed dealers in the Big Apple. Mayor Adams promised Friday to not take a "heavy-handed" approach toward those who sell marijuana illicitly in the city and gave New Yorkers his blessing to smoke more pot. While New York legalized recreational weed use last year, the licensing system that's supposed to regulate cannabis sales isn't expected to kick off until late 2022 — and Adams said Friday afternoon [6/3/2022] that he doesn't see a need for cracking down on anyone caught dealing ganja out of stores or on the street in the interim.
Democrats' safety agenda demonizes gun owners, coddles criminals, and defunds police. In the past couple of years, liberal prosecutors across the country have started habitually reducing charges and asking for light sentences for even the most hardened, recidivistic, violent career criminals — including those who use guns to commit their crimes. An obvious local case with tragic consequences was Fairfax County, Virginia, District Attorney Steve Descano's decision to let Gerald Brevard off with reduced charges after he burglarized a home, hid his gun in a police cruiser, and allegedly attempted to rape and abduct a woman. Because he was free in a matter of months instead of serving years in prison, Brevard allegedly went on to shoot at least five homeless people, killing at least two. This sort of catch-and-release policy is going on all over the place, fanning the flames of a major crime wave that is especially plaguing cities. The culprits are not just Descano and other George Soros-funded district attorneys who have been abetting crime waves in Philadelphia, Los Angeles, New York City, and dozens of other major and medium-sized cities — nor is the problem limited to radicals such as Chesa Boudin, who for his irresponsible negligence as a prosecutor is about to be recalled from the district attorney's office in San Francisco this Saturday.
Liberal Prosecutors Say They Won't Enforce Abortion Bans. Liberal prosecutors in red states have pledged to not enforce abortion bans that could be enacted in the likely event that the Supreme Court overturns Roe v. Wade and allows states to restrict abortions. Several state and local attorneys general have made public commitments to decline prosecuting individuals who break abortion laws by providing or receiving abortions. If justices strike down Roe, after a leaked draft opinion revealed May 2 that they likely would, states will have more leeway to restrict abortions throughout pregnancy. Fairfax County Commonwealth Attorney Steve Descano of Virginia pledged to never prosecute women for abortions in a May 22 op-ed for The New York Times.
Poverty and Violent Crime Don't Go Hand in Hand. Many analysts, along with the general public, believe that poverty is a major, if not the major, cause of crime. But a new study from a Columbia University research group should remind us of something that history has consistently shown: that the relationship between poverty and crime is far from predictable or consistent. The Columbia study revealed the startling news that nearly one-quarter (23 percent) of New York City's Asian population was impoverished, a proportion exceeding that of the city's black population (19 percent). This was surprising, given the widespread perception that Asians are among the nation's more affluent social groups. But the study contains an even more startling aspect: in New York City, Asians' relatively high poverty rate is accompanied by exceptionally low crime rates. This undercuts the common belief that poverty and crime go hand in hand. Asians had consistently low arrest rates for violent crime — usually lower than their proportion of the population, lower than those of blacks and Hispanics, and in one category (assault), even lower than that of whites, who, as a group, are far less often impoverished.
Cops can't pursue criminals in Washington State, and the criminals know it. It shouldn't be a surprise that failure to enforce the law, or more precisely, preventing officers from enforcing it, results in higher crime rates. This is exactly what has happened in King County and surrounding counties due to the flurry of police reforms, passed by the legislature, in 2021. Since those laws went into effect, there has been a massive surge in crime and gun violence across our state. Vehicle thefts are up 99% in March 2022 compared with March of the previous year and are up 88% year-to-date, according to data compiled by the Washington Association of Sheriffs and Police Chiefs (WASPC). Between January and March of 2021, 6,692 cars were stolen in Washington.
Using Tragedy for Racial Propaganda. [Scroll down] Biden's recurring suggestions that white hate crimes are America's dominant reality are false. Whites are not the biggest source of hate crime and interracial violence in the U.S.; blacks are. From 2016 to 2020, blacks nationally were twice as likely to commit a hate crime as whites, according to FBI data, among hate-crime suspects whose race and ethnicity were known. Local data tell the same story. In New York City, from 2010 to 2020, blacks were 2.42 times as likely as whites to commit a hate crime, among hate-crime suspects whose race and ethnicity were known. Blacks in Los Angeles committed anti-Asian hate crimes at 4.8 times the rate of whites in 2021, according to internal LAPD data. Blacks in L.A. committed anti-gay hate crimes at seven times the rate of whites, and anti-Semitic hate crimes at 2.4 times the rate of whites, among hate-crime suspects whose race and ethnicity were known. Blacks committed anti-trans hate crimes at 2.5 times the rate of Hispanics; there were no white suspects in anti-trans hate crimes in L.A. in 2021.
In key Wisconsin battleground, law and order becomes Achilles heel for Democrat incumbents. While most of the country braces for a pocketbook election driven by runaway inflation, record gas prices and baby formula shortages, the key battleground state of Wisconsin is seething over a crime wave driven by policies that are shaping up to be an Achilles heel for Democrats running the state, like incumbent Gov. Tony Evers and Milwaukee County District Attorney John Chisholm. Former Wisconsin Lt. Gov. Rebecca Kleefisch, a leading GOP candidate to challenge Evers in the fall election, gave a preview of the attack lines Wisconsin voters are certain to get plenty of on the TV come November. In a recent interview with the "Just the News, Not Noise" TV show she gave a statistical tour of the state's more famous blue cities. "The murder rate in Green Bay is up 60%," Kleefisch said. "There are more cars stolen in Milwaukee today than there are in Chicago. If you are a child in Wisconsin right now, you are likelier to die a murder victim in Milwaukee than from COVID-19. La Crosse, the other side of the state, just had their biggest meth and their biggest fentanyl busts in La Crosse history. Crime is terrible here."
San Francisco's Liberal DA Fails To Name A Single Case Where He Secured A Fentanyl Dealing Conviction. The San Francisco district attorney's office disputed reports it did not secure a single conviction for fentanyl dealing in 2021, but could not provide a single example of this when pressed by The Daily Caller News Foundation. District Attorney Chesa Boudin's office only dealt three convictions for "possession with intent to sell" in 2021, none of which involved fentanyl, according to The San Francisco Standard. Boudin's office, however, told The Daily Caller News Foundation that the report is "inaccurate." The city had a total of 477 accidental overdose deaths linked to fentanyl in 2021, and, in April, there were 49, according to preliminary data from the San Francisco Medical Examiner's Office.
Charges dropped against C Blu, teen rapper accused of shooting NYPD officer. Charges have been dropped against the teenage rapper accused of shooting an NYPD officer during a scuffle in the Bronx earlier this year, officials confirmed. The gun and assault case against Camrin Williams, a 16-year-old reputed gangbanger and rapper who goes by the stage name C Blu, "cannot be prosecuted," the city Law Department said in a Friday statement, without elaborating. Williams had been facing the charges after allegedly shooting 27-year-old cop Kaseem Pennant in the leg in January while he was on probation for a prior gun case.
Charges Dropped On Black Man Who Recorded Himself Beating Old White Man In Nursing Home For Fun. "He shouldn't be in jail," Marty Hayden said of his 22-year-old son Jaden, who has been charged with several counts, including the May 2020 beating of Norman Bledsoe in a nursing home in the West side of Detroit. The charges against Jaden Hayden were dismissed after declaring him incompetent. Marty Hayden said that if his son was convicted and sent to prison, it would only worsen his mental health problems.
Porch Pirate Learns The Hard Way Not to Steal When a Marine Riggs His Amazon Package to Serve Him Instant Justice. Who better to deal out such righteous justice than a United States Marine, who has had more than enough of people stealing his packages from his porch.
NYC auto thieves shift into overdrive as GLAs spike 61%. New York City car thieves have shifted into high gear, with auto thefts soaring 61% so far this year, according to the latest disturbing statistics. There have been 4,467 car thefts so far in 2022, as compared to 2,769 in the same time period in 2021. The crime category has jumped a whopping 97 percent compared to 2020, NYPD data show. The Ford Econoline is the preferred vehicle of the sticky-fingered set, followed by the Honda Accord, Honda CRV, Honda Civic and Toyota Camry, according to the NYPD.
San Diego County Passes Ordinance to Change Definition of 'Woman'. The San Diego County Board of Supervisors has adopted a new definition of "woman" that would reportedly allow male-to-female transgender residents to demand inclusion as women in jails, homeless shelters, and domestic violence shelters. The ordinance, passed by a 3-2 vote on April 26, and ratified on May 10 by the same margin, adopts the United Nations Convention on the Elimination of Discrimination Against Women (CEDAW), an international treaty adopted in 1979. The treaty was signed by then-President Jimmy Carter in 1980, but it was never brought to the Senate for ratification. But the ordinance goes further, expanding the definition of "woman" to include those who simply identify as women: [...]
New San Diego Ordinance Changes the Definition of 'Woman'. The San Diego County Board of Supervisors on Tuesday [5/10/2022] adopted a new definition of "woman" that would reportedly allow biological males identifying as females to be included as women in jails, homeless shelters, and even domestic violence shelters. Biological men in domestic violence shelters. That sounds like a recipe for disaster. The ordinance was passed on April 26 and officially ratified Tuesday, both by party-line, three to two votes.
Prosecutors agree to slash sentences for pair of NYC lawyers who firebombed NYPD van during 2020 BLM riots. A top police union boss has blasted the decision to dramatically-shorten the sentences for two lawyers who admitted firebombing an empty NYPD van during the 2020 BLM riots. Patrick J. Lynch, President of the New York City Police Benevolent Association, hit out as it was revealed Colinford Mattis, 35, and Urooj Rahman, 33, now face just two years in jail. The pair had originally faced up to life behind bars after torching the van in Brooklyn in May 2020, days after George Floyd's murder at the hands of Minneapolis cop Derek Chauvin.
Imagine the Unimaginable. Americans are now entering uncharted, revolutionary territory. They may witness things over the next five months that once would have seemed unimaginable. [...] There is no southern border. Expect over 1 million foreign nationals to swarm this summer into the United States without audit, COVID testing, or vaccination. None will have any worry of consequences for breaking U.S. immigration law. Police are underfunded and increasingly defunded. District attorneys deliberately release violent criminals without charges. (Literally 10,000 people witnessed a deranged man with a knife attack comedian Dave Chappelle on stage at the Hollywood Bowl last week, and the Los Angeles County D.A. refused to press felony charges.) Murder and assault are spiraling. Carjacking and smash-and-grab thefts are now normal big-city events. Crime is now mostly a political matter. Ideology, race, and politics determine whether the law is even applied.
NYC could face 'long-term decline' of workers returning to offices over crime: advocate. An advocate for large New York City employers warned Sunday that the Big Apple could see a "long-term decline" of workers commuting to Manhattan's office buildings if crime isn't reduced. Under 40% of Manhattan office workers currently go to their desks on an average week day, according to Partnership for New York City, a nonprofit group representing local business leaders. The head of the group, Kathryn Wylde, in an appearance on WABC aired Sunday, assigned blame for the low office attendance to "the public safety problem" and concerns surrounding homelessness, rather than the city's increasing COVID-19 positivity rates.
Being polite isn't gonna cut it — Eric Adams needs to raise hell to fix crime in NYC. Crime in New York is still soaring, too many gunslingers are still walking free because of flawed bail laws and Albany pols are still sitting on their hands while Gotham bleeds. It's time for Mayor Adams to get mad as hell and refuse to take it anymore. Being polite and reasonable isn't working. NYPD stats tell the sordid tale. As of last Sunday, combined reports of the seven major felonies show an increase of 43% over last year, and that includes a welcome 13% reduction in homicides. Over two years, murder is still up 9% and all major crimes are up 31%. These are unsustainable trends and they don't capture the severe and continuing erosion in the quality of life. Organized shoplifting is out of control and the random mayhem on streets and subways creates far more fear than any statistic can capture.
Sledgehammer-wielding robber busts NYC store window, steals $20K worth of jewels in wild video. A sledgehammer-wielding robber smashed through a Bronx jewelry store's front window, snatching $20,000 in chains and pendants, surveillance video obtained by The [New York] Post Wednesday shows. Screams can be heard on the video from inside M & NP Jewelers on White Plains Road during the smash and grab around 4 p.m. Sunday — before a roll-down gate nearly ensnares the culprit. A witness told the NYPD "three unknown individuals broke the store window with a sledgehammer" and "removed assorted jewelry," police said in a statement.
The Editor says...
In my opinion, the window barricades should close automatically at the first indication of broken glass. Also, some of the jewelry on display should be booby-trapped. Here's a hint: 600 volts. Pepper spray. Dye. Flash bang.
Things Are Going Well in the Capital of Police Defunding. Portland was one of the few places to defund the police by $15 million. The efforts to lynch police officers over battles against violent rioters and left-wing mobs led to massive resignations and retirements leaving the city with the smallest police force on record in a generation. Violent crime continues to rise and Portland cops are shorthanded.
The terrible unintended consequences of the Biden presidency (unless they were intended). [Scroll down] Add to this dire, fascist docket the reign of criminal-friendly Soros-funded district attorneys around the nation like Chesa Boudin, George Gascon in California, Kim Foxx in Chicago, Kim Gardner in Missouri, et. al., and crime is out of control. As murder, robbery, drug abuse, sexual abuse, shoplifting, random attacks on innocent civilians and police officers are all on the rise, these pro-criminal DAs turn the perpetrators back onto the streets within hours of their committed crimes where they quite naturally re-offend.
Sen. Klobuchar hosts roundtable to discuss spike in carjacking. According to reports, Minneapolis experienced a 537% increase in carjacking between 2019 and 2020. Monday afternoon, Sen. Amy Klobuchar (D-Minn.) held a roundtable with six police chiefs from across Minnesota to emphasize the need to address the spike in carjackings and other crimes. The police chiefs shared their experiences. Many of them discussed the topic of mental health and the need for more resources to address mental health crisis in the community.
The Editor says...
What if it has nothing to do with mental health problems? What if the shooters are all completely sane, but also completely reckless, ruthless and recalcitrant? What if they're all a bunch of godless, fatherless hoodlums who have no regard for other people's lives? Addressing this as a mental health problem will fail.
Baltimore has been expunging the criminal records of felons and people are dying. For some time now we have covered the disappointing and dangerous trends in the courts of Baltimore, Maryland that make it harder to convict criminals of anything. This has resulted in the same "revolving doors" in the jails and courthouses that we see today in so many large cities. But in Charm City, they've taken this trend another large step further. In addition to making it harder to lock anyone up, for the smaller number of people who do manage to be apprehended and prosecuted, they've been erasing the criminal records of many of them. This makes it impossible for the public to research potential problems and removes information that prosecutors may need when the individual is arrested again and they have to determine the charges to be filed. In an editorial at the Baltimore Sun this week, former Deputy State's Prosecutor Page Croyder describes the damage that these changes have wreaked on the legal system and the impacts they have had on the citizens.
St. Louis prosecutors would rather believe criminals than police. Prosecutors and police are supposed to be a team working together to stop crime and bring criminals to justice. Only that's not what is happening in St. Louis. There, prosecutors would rather go after the police officers than the criminals. "It's almost expected that (St. Louis Circuit Attorney Kim Gardner is) going to blame police every time something happens, and say we didn't provide the right evidence, we didn't do the right thing," said Jay Schroeder, president of the St. Louis Police Officers Association. In the most recent example of this, the St. Louis Circuit Attorney's Office refused to file charges against an armed robbery suspect who tried to steal a marked police car. In addition, the suspect, 27-year-old Allen Robinson, allegedly pointed a gun at an officer.
Massive increase in Black Americans murdered was result of defund police movement: experts. Support of Black Lives Matter and calls to defund the police reverberated across America in 2020 following the death of George Floyd, igniting social justice protests and riots at a time when the coronavirus and lockdowns upended society in unprecedented ways. What was left in 2020's wake was a massive increase in the number of murders, dealing a disproportionate blow to Black Americans. "Certainly, the protests and riots mid-2020 after the death of George Floyd followed a pattern of spiking violence that we've seen following past viral police incidents, such as the deaths of Michael Brown and Freddie Gray. This pattern has been termed the 'Ferguson Effect': police pull back while violent crime spikes precipitously," Hannah Meyers, director of the policing and public safety initiative at the Manhattan Institute, told Fox News Digital.
The greatest opportunity for organized crime in the US since Prohibition. The defund the police movement presents organized crime with perhaps their greatest opportunity for expansion since alcohol prohibition in the 1920s and early 1930s. The increased crime in general and large-scale, and often organized, retail thefts in particular in large U.S. cities provide this opportunity. Many have claimed that the profits from prohibition allowed organized crime to gain a foothold and become established in many American cities, and it may be happening again. The large-scale shoplifting and the do-nothing-about-it prosecutors are creating yet another opening for organized crime. Despite what some apparently think, people, including store owners, do not sit idly by forever and let their property be stolen, just because legislatures or city councils or police or prosecutors don't act. People will eventually act privately to protect themselves and their property. Not everyone can or is in a position to protect his property by arming up himself.
Cori Bush surpasses $300K spent on private security as she continues calls to defund the police. Rep. Cori Bush poured tens of thousands of dollars more into private security during the first quarter of 2022, pushing her security bills to more than $300,000 as she continues calls to defund the police. The Missouri Democrat's campaign reported spending $70,489 on security services between Jan. 1 and March 31, Federal Election Commission filings show. The payments include $50,489 to Peace Security, $15,000 to Cortney Merrits and $5,000 to Nathaniel Davis. Bush's newest security checks follow the $233,663 her committee spent on the services in 2021, FEC records show. She has now paid out $304,152 for security this election cycle.
Democrat NYC Mayor Admits Progressive Politics Play a Role in Increased Crime. Democrat New York City Mayor Eric Adams has admitted that progressive politics are playing a role in rising crime in US cities. Adams made the admission during an appearance on ABC's "This Week" on Sunday [4/17/2022]. Speaking to Bloomberg Businessweek's podcast on Thursday, former NYPD commissioner William Bratton said that growing crime is a result of the left going too far to protect criminals from facing justice. "The scales right now are tipped very heavily in favor of the reforms of the progressive left. Well intended, some needed, but a bit too far, and what we have as a result is this growing fear of crime, this growing actual amount of crime in almost every American city," Bratton said.
Adams, Sewell insist NYC subways are safe after rampage as mayor downplays crime surge. Mayor Eric Adams on Sunday [4/17/2022] tried to assure the public that the subways are safe after last week's rampage — while arguing other big cities have crime and Gotham isn't nearly as dangerous as it used to be. Adams and his police commish, Keechant Sewell, appeared on TV touting transit safety just five days after a madman opened fire on a Brooklyn train, wounding 29 people. Their claims also came as NYPD statistics show major felonies have soared in the city's transit system so far this year, while recent overall crime in the Big Apple continues to increase. During a morning appearance on MSNBC, Adams called subway safety "crucial" while peddling his previously announced initiatives aimed at reducing crime underground.
The Editor says...
The crime above ground level isn't under control, either.
AOC, other progressives urged MTA not to hire new cops in 2019 letter. Rep. Alexandria Ocasio-Cortez and several fellow progressives vehemently opposed an MTA plan to hire 500 new cops to patrol the subways. The 2019 letter from the lefty group has come under new scrutiny after a shooting rampage in a Brooklyn subway left at least 30 injured and caused mass panic. "In our view desperately needed resources would be better invested in subway, bus, maintenance and service improvements," the letter read. "We are urging the MTA to divest from this current model of criminalization." The letter warned of the "historic racial disparities in enforcement" and claimed that "communities of color" would be unfairly targeted by the new officers.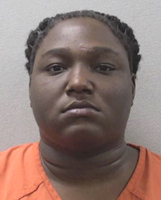 South Carolina mall shooting suspect's bond set at $25,000, can go to work with ankle monitor. A South Carolina judge set a $25,000 bond for a suspect in a mall shooting on Saturday that left 14 people injured, according to the Columbia Police Department. Jewayne Price, 22, will be on house arrest but allowed to travel to and from work while wearing an ankle monitor if he posts bond. He was charged with unlawful carrying of a pistol and could face additional charges after the prosecutor reviews evidence.
Are You Kidding Me? Bail Conditions for South Carolina Mall Shooting Suspect Are Absolutely Nuts. New York City isn't the only area that saw a mass shooting. There was one at a shopping mall in Columbia, South Carolina over the weekend. Fourteen people were injured in the incident. Luckily, no one died. Yet, this story is also about to be buried by the liberal media after a few days. The suspect that was arrested was black. We all know the liberal media rules for mass shootings. Flood the zone with endless coverage if the suspect is a white male, but slowly bury it if the suspect is nonwhite. The latter is subject to change in certain situations. When Noah Green attacked the US Capitol in April of 2021, killed a police officer, and was revealed to be a Nation of Islam follower, the media quickly smothered the story. By the end of the week, watch this story fade into the ether. What could keep it alive is the ridiculous bail condition that was agreed upon for the South Carolina mall shooting. The suspect is out on a $25,000 bond and he can still — get this — return to his day job if he wears a monitoring bracelet.
Michigan's AG Refuses to Enforce Laws She Doesn't Like. In anticipation of a possible U.S. Supreme Court reversal of Roe v. Wade, Michigan governor Gretchen Whitmer and the state's radical attorney general, Democrat Dana Nessel, have launched a pre-emptive two-pronged attack on the existing state law that criminalizes most abortions. Last Thursday, Whitmer filed a lawsuit demanding judicial recognition of abortion as a protected right under the Michigan constitution. The same day, Planned Parenthood filed a lawsuit to block enforcement of the 1931 law, naming Nessel, in her capacity as attorney general, as defendant. In transparent coordination with Whitmer and Planned Parenthood, Nessel, the same day, announced in an "impromptu" press conference her refusal to defend against Planned Parenthood's lawsuit. In a move described as "highly unusual," she also said "she will not even set up a conflict wall in her office to defend the case, not unless or until she is ordered by a court."
Woman In Texas Allegedly Steals Another Woman's Food — Places The Stolen Stuff In A New Car With Dealer Tags Still On It. There are thousands of paper plates on the road that shouldn't be. A loophole with the Texas Department of Motor Vehicles has allowed fake car dealerships to print and sell temporary plates. "Texas is the laughingstock of paper plates in the United States," Vidor Police Capt. Edward Martin said. Capt. Martin, who is also an executive board member of the Combined Law Enforcement Associations of Texas, said he's been following this issue for years. "These people have direct access to the Texas DMV e-licensing system. It's the same tag. It's just issued illegally," Capt. Martin.
The Editor says...
Even a casual observer of the cars on Texas streets and highways can easily observe a number of cars every day, displaying dirty or bent license plates, illegally masked plates, expired paper licenses, or no license plates at all. It is reasonable to infer that improperly displayed license plates are a cover for other illegal activity, especially the evasion of toll collection.
A dozen gangs are targeting California's rich and famous for their designer handbags and watches. A group of at least 17 gangs targeting Los Angeles' wealthiest are responsible for the city's recent string of 'follow-home' robberies, cops said Tuesday. 'In my 34 years in the LAPD, I have never seen this type of criminal behavior in such large groups coordinating to conduct attacks on unsuspecting citizens to take their property and/or vehicles,' said Capt. Jonathan Tippet of the attacks, which started in September. In November, Tippet was tabbed to head a division designed to combat the robberies — Follow Home Robbery Task Force — which has seen armed suspects stalk victims leaving ritzy boutiques, hotels, and restaurants before striking.
The Editor says...
NOW the politicians will do something about runaway crime, because the rich and famous are threatened.
Arizona Police Force Reversal of Non-Prosecution Policy by Continuing to Make Arrests. The top prosecutor of Pima County in Arizona reversed a non-prosecution policy on certain drug possession cases last month after the stance failed to meet the intended goal of reducing the jail population. The failure was brought about by local law enforcement agencies, many of whom continued to make arrests in the belief that it is their job to enforce the law regardless of prosecution policies. Last December, Pima County Attorney Laura Conover issued a policy to immediately stop prosecuting simple drug possession, paraphernalia, or other personal use cases. The policy memo said deputies and police officers should bring people who commit these crimes to drug treatment centers, not the jail.
LA Residents got What They Wanted: Criminals Who Aren't Afraid. This is what the people of Los Angeles wanted. They put their police force on a short leash, blaming the overworked officers for the least amount of violence against criminals while at the same time absolving the criminals of responsibility. It has led to increasing numbers of officers leaving the force or retiring early. With fewer officers on the street and those that are being hesitant to act, the criminals are taking advantage of the situation. The Los Angeles Police Department recently started warning people not to wear expensive jewelry in public, or they might become the target of thieves. Thieves have become so brazen that they smashed in the front window of Luxury Jewels, a Beverly Hills jewelry store, in broad daylight and fled with merchandise estimated to be worth $3 to $5 million dollars.
Two inmates at all-women's New Jersey prison are pregnant after both had sex with the same transgender inmate after. Two women at New Jersey's only all-women's prison have both fallen pregnant after having sex with transgender inmates. The pregnant women, who were not identified, are housed at the embattled Edna Mahan Correctional Facility, in Clinton, which New Jersey Governor announced plans to close last year. Prison bosses said that in both instances, the sex was consensual.
Who Suffers the Most From America's Crime Wave? Violent crime, like the price of gas, is rising. Not everyone is experiencing this crime wave in the same way. For some, it's a distant issue experienced by other people somewhere else. For others, it's a daily life-threatening concern. We parsed the FBI's crime data from 2011 to 2020 (the most recent data available) and found that African Americans bear an increasingly large share of the harm from crime. African American offenders, meanwhile, are committing an increasingly large share of violent crimes. For other racial groups, the numbers are either decreasing (in the case of both white victims and offenders), increasing by much smaller amounts, or holding constant.
Crime, not COVID, killed my retail business. When I first opened my shoe store last year, I thought that small businesses had made it through the worst. Both in Minnesota and across the nation, COVID-19 cases were starting to drop, and a sense of normalcy was slowly returning. But a new epidemic destroyed my business in just a few months: retail theft. Despite investing thousands of dollars into my store in Little Canada — which included state-of-the-art security measures — I became victim to a spree of brazen burglaries that saddled my family with mounting debt. In just six months, five robberies alone have cost me $30,000 worth of merchandise and caused me to close my store. Repeatedly, burglars smashed the glass doors of my storefront and ripped sneakers right off my shelves. Not only did the last incident cost my store $13,000 in stolen goods, but I am now left with devastating costs to fix all the damage to my store.
Speaker Carl Heastie's 'mercy' leaves a teen girl dead at hands of another teen. Angellyh Yambo had just turned 16 when she got caught in gangsta crossfire outside a Bronx high school, torn from this world far too soon. Yet her accused killer, Jeremiah Ryan, might have escaped jail pending trial under New York's insane laws, merely because he himself is a teen. This is justice according to Assembly Speaker Carl Heastie and his all-too-many allies in the Legislature. Ryan even had a perfect score to qualify for release, according the city Criminal Justice Agency, because he has no priors.
'Magnets for crime': How one Seattle politician's views shifted on homeless encampments. Recently the freshman Seattle City Councilmember Andrew Lewis was listening to a discussion on the extreme rise in gun violence in the city, and some simple questions were raised that he realized he didn't know concrete answers to. Who's doing the shooting, and where? So he asked police for some data on shots fired in the city, cross-referenced with other factors the cops knew about each incident. The answers that came back have him saying some unusual-sounding things in progressive Seattle, that have some fellow council members "looking at me a little funny," he says. Things like: "It is blatantly evident that a significant amount of the city's crime and disorder is attributable to conditions in homeless encampments." [...] What Lewis found is that more than 18% of all shots-fired incidents in Seattle last year were associated with homelessness, according to police records. This means that "the victim, or suspect, are experiencing homelessness, or the [shooting] occurred at/near a homeless encampment or RV," the police said. These shootings were up 122% in 2021 versus 2020.
The Editor says...
People who live in the street have nothing to lose by moving to the nearest jail. When incarceration is not a deterrent, crime will skyrocket.
Update: Sacramento Mass Shooting Suspect [is] Already Out On Bail. Tell me if you've heard this one before: Violent sociopath sentenced to prison for felony crimes is released early and recommits violent crime, killing again. Sound familiar? Newsweek picked up a story from The Sacramento Bee that one of the alleged participants in last weekend's horrific shooting, a third person of interest originally arrested on charge of illegal firearm possession, was already released on bail.
Seattle's crime surge spreads statewide thanks to Democrats' progressive policies. Thanks to a Democratic legislature that codified the radical defund police proposals into laws, plus light-on-crime judges, the crime surge hitting Seattle is spreading across the state. And there is no sign that the crime explosion will slow; in fact, it's getting worse. Seattle has averaged more than one homicide a week so far this year. Gun violence has nearly doubled, with 95% more shots fired and a 171% increase in gunshot victims compared to last year. Drug dealing is rampant, homeless shoplifters are destroying local businesses, and random, brutal assaults are all too common.
Understanding the Progressive Mind. Unfortunately, Republicans, and conservatives generally, are too polite, and therefore ill-equipped to confront the criminal nature of the Democrat Party and its government in Washington. It's as though Republicans don't want to embarrass thieves caught in the act and hurt their feelings. The harshest words Republicans will use to describe the Democrats' campaign to free hundreds of thousands of violent criminals and stimulate a national crime wave is that they are "soft on crime." Democrats — progressives — are not soft on crime, they are pro-crime. They regard it as "social justice." Mobs of mainly black predators looting department stores in broad daylight is to them "reparations" — a socialist redistribution of income that provides "equity" to a group allegedly — but never specifically — oppressed.
Sacramento Mass Shooter Was Sentenced to 10 Years in Prison in 2018, Paroled in 2021 Over DA's Objection. Shortly after a mass shooting occurred in Sacramento, California early Sunday, Joe Biden was busy using the tragedy to beat the drum for more gun control across the country — despite the fact that California arguably has what are the nation's strictest gun control laws, and despite not having any facts about the shooting or the shooters. Other gun control activists quickly jumped aboard the train. [Tweets] The actual story, which most of the mainstream media will likely attempt to erase, has nothing to do with lax gun control laws and everything to do with the "reimagining" of the justice system being perpetrated by people like George Gascon and Gavin Newsom, and enabled by the California Department of Corrections and Rehabilitation and the Board of Parole Hearings.
Sacramento shooting suspect, 27, was out on parole after being released from prison six years early. One of the men who opened fire on a crowd of people in Sacramento early Sunday morning, killing six, was a career criminal who was released from prison in February just four years into a 10-year sentence for felony gun and robbery convictions, reports said. The decision, made by California's Department of Corrections, was even made over the strenuous objections of the Sacramento County District Attorney's Office, which submitted a letter saying that the man 'displayed a pattern of criminal behavior' and posed a 'significant' danger to the community. Smiley Martin, 27, was arrested on Tuesday morning, and remains in a local hospital where he was recovering after being wounded in the shooting. He faces charges of possession of a machine gun and possession of a firearm by a prohibited person in relation to the incident.
Sacramento Mass Shooter Was Sentenced to 10 Years in Prison in 2018, Paroled in 2021 Over DA's Objection. Shortly after a mass shooting occurred in Sacramento, California early Sunday, Joe Biden was busy using the tragedy to beat the drum for more gun control across the country — despite the fact that California arguably has what are the nation's strictest gun control laws, and despite not having any facts about the shooting or the shooters. Other gun control activists quickly jumped aboard the train. [Tweets] The actual story, which most of the mainstream media will likely attempt to erase, has nothing to do with lax gun control laws and everything to do with the "reimagining" of the justice system being perpetrated by people like George Gascon and Gavin Newsom, and enabled by the California Department of Corrections and Rehabilitation and the Board of Parole Hearings.
At least 20 killed in Ecuador prison riot. Ecuadorian authorities said Monday they are in "total control" of a prison in the south of the country after a riot broke out the day before, killing at least 20 inmates. Violence at the Turi prison, near the city of Cuenca, started early Sunday due to a leadership dispute among incarcerated members of a gang known as The Wolves, Gen. Carlos Cabrera, the commander of Ecuador's national police force, told reporters at a press conference.
He Murdered A Two-Year-Old, Then He Faced "Prison Justice" Inside The Walls. A common trope in popular culture is that if you commit crimes against the weak, particularly children, prison won't be kind to you. There are many in there who committed all manner of horrific crimes but who, whether because of life experience or their own sense of justice, don't take kindly to those who abuse children. In fact, "don't take kindly" is quite an understatement. When it comes to those who, like the ones who many say were given a slap on the wrist by Kentanji Jackson, commit crimes involving child pornography or abusing kids, "prison justice" (or injustice, depending on your take) can be swift and severe.
Democrats in New York Debate How to Hide Their Radical Proposals on Bail and Incarceration. The debate happening in New York state over Gov. Kathy Hochul's proposals to show how tough Democrats are on crime mirrors the debate happening across the country and in Washington, D.C. On the radical left, the debate is over: no bail, light sentences for everything except violent offenses, and don't send too many black people to prison because ... slavery, or something. But Hochul is running for election in November after taking over when the serial sexual harasser and rapist, Andrew Cuomo, was forced to resign. She has to run in the real world where there are an awful lot of people scared witless about crime. Not everyone in New York is a crazy, left-wing nut. The same holds true elsewhere in the United States. The facts are that releasing people without bail isn;t leading to more crime and more violent crime. Democrats like Hochul might recognize that but are still running scared.
Eyes Wide Shut. [Scroll down] Start with crime. Initially dismissed as simply an artifact of the Covid shutdown and as vastly exaggerated by conservative media, the rise in violent crime is clear, and voters are highly concerned about it. They include black and Hispanic voters, as indicated by polling data and confirmed by Eric Adams's base of support in the New York mayoral contest. No wonder more Democratic politicians are running as fast as they can away from any hint of "defund the police," the slogan that, beloved of the activist Left, was put on the ballot in Minneapolis ... and soundly defeated, especially by black voters. According to a recent poll from Pew Research, black and Hispanic Democrats are significantly more likely than white Democrats to favor more police funding in their area.
Leftist Infiltration of the Police Will Lead To Tyranny. When Joe Biden read from his State of the Union script about the unprecedented crime wave we are now facing (thanks to leftist policies), he stated: "The answer is to fund the police." At that, the Democrats in Congress leaped to their feet to applaud, however insincerely. But after eight years of supporting the lies of Black Lives Matter Marxists and leftist elites — that American policing is systemically racist, cops are routinely hunting unarmed black men, and that the real answer to alleviating crime is to empty the jails and defund the police — their phoniness was palpable. On crime and policing, most Americans correctly see the Democrats as fakes. The Democrats are terrified because the poll numbers are coming in, and they are desperate to escape a righteous political reckoning in November. Still, it would be a big mistake to believe that the radical Left hates the idea of policing altogether. They have no problem with the police if they can control the mission. In a way, the police are just another tool of the regime.
Chicago judges keep sending felony suspects home and they keep trying to kill people. Judge Charles Beach handed down a little wisdom to 20-year-old Keyon Hayes at the end of his November bail hearing on felony gun charges. Consider it unheeded. [...] Hayes is the 12th person charged with killing or shooting someone, or attempting to, in Chicago this year while awaiting trial on at least one felony charge. The alleged crimes have involved at least 21 victims, five of whom have died, authorities said. The saga began in early November, when Chicago police allegedly saw Hayes carrying a black satchel with an extended magazine sticking out of it and arrested him. So far, so good. But then bond court Judge Beach ruled Hayes could go home on a 7 p.m.-to-7 a.m. curfew by posting a deposit of $300 on a $3,000 bail, which Hayes could not raise. Two months later, Judge Peggy Chiampas released Hayes on his own recognizance with a 24-hour curfew, according to court records.
California man who kidnapped bus full of children in 1976 approved for parole. A 70-year old California man who has spent four decades in prison for kidnapping a bus full of children and burying them alive could be freed if Gov. Gavin Newsom approves his parole. A panel of two commissioners with the California Department of Corrections and Rehabilitation on Friday recommended parole for Frederick Newhall Woods, one of three men who hijacked a school bus with 26 children aboard in Chowchilla, Calif. on July 15, 1976. Friday's hearing was Wood's 18th attempt for parole. Woods and two other gunmen, Richard and James Schoenfeld, stopped bus driver Ed Ray as he was transporting the children back home from Dairyland Elementary School, which is about 150 miles southeast of San Francisco.
NC man convicted of murdering a toddler [is himself] killed in prison assault. An offender housed at Bertie Correctional Institution in Windsor was assaulted by a group of other offenders and killed Tuesday afternoon. Semajs Short, 24, was attacked in a housing area at the prison by a number of other offenders at 2:14 p.m. yesterday [3/29/2022]. Prisons first responders performed life-saving measures until local paramedics arrived and also worked to resuscitate him. Short was pronounced dead by paramedics at approximately 2:37 p.m. Three other offenders were injured during the group assault and were taken to an outside medical facility for treatment of non-life-threatening injuries.
With violent crime rising, size of Portland police department is still shrinking. You almost have to feel sorry for the city of Portland. The city is experiencing record levels of violent crime even as it struggles to maintain the lowest number of police officers it has had since the late 80s/early 90s when the population of of the city was much smaller than it is now. Beleaguered Mayor Ted Wheeler, who jumped on board the defund the police bandwagon back in 2020, has been trying to address both problem for the past year and so far he has very little to show for it. When it comes to violent crime, the city set a record for the number of shootings in 2021 and is currently on pace to surpass that record by double digits in 2022.
Nearly 40% of workers in Manhattan want to leave due to violent incidents on the subways and rampant homelessness. New Yorkers working in Manhattan are so fed up with rampant crime that 40 percent said they want to leave the Empire State — with eight out of 10 people saying the Big Apple has gone to hell, according to a recent poll. The Morning Consult poll, conducted for Partnership for New York, surveyed 9,386 adults working in New York City from February 17 to March 11, with many voicing their frustration over the soaring crime and homelessness that has gripped the streets and subways. According to the poll, 74 percent of respondents said that safety has gotten worse in the city since the start of the pandemic lockdowns in March 2020, with 82 percent saying homelessness has also worsened.
The child tax credit is a ruse. The firebrand congressional Squad leader known on the streets as AOC recently said, "Gee, the child-tax credit just ran out on December 31, and now people are stealing baby formula." She said this in response to the NYPD announcing the arrest of twelve known shoplifters with a combined 23 outstanding warrants for stealing formula, diapers, and other items they easily resold on the streets. It's a false flag — the expired child tax credit has nothing to do with shoplifting in New York City. There was no cash advance child tax credit in 2020, and shoplifting offenses declined 9% from the prior year. However, in 2021, when parents were paid by the Biden administration for their progeny, shoplifting in New York increased by 6%. If AOC were intellectually honest and used her student loan-funded elite eastern college degree in economics, she would see there is no correlation or causation between the CTC and shoplifting.
LAPD: You probably shouldn't wear expensive jewelry anymore. The Los Angeles Police Department has a message for the denizens of Tinseltown and the rest of the City of Angels. When you go out and about, you should probably avoid wearing any sort of flashy, expensive jewelry or other expensive possessions. Why would they say that? Because thieves have continued to become more and more brazen about pulling a weapon on pedestrians or motorists and robbing them of their belongings. And displays of wealth will just make you more of a target for these types of crimes. At the same time, gangs are also stepping up attacks on jewelry stores and other outlets selling expensive and easily fenced merchandise, so you might want to avoid those stores as well. LA is looking more and more like a scene from Escape from New York these days.
Pennsylvania Bill Would Restrict Employers' Examination of Applicants' Criminal Records. Pennsylvania State Representative Darisha Parker (D-Philadelphia) this week introduced a measure to restrict employers' consideration of job applicants' criminal records. In a statement on her bill, Parker cited data from the U.S. Department of Justice indicating that nearly a third of Americans have a criminal record, almost as many as having earned college degrees. She said incurring such a record has proved a major burden for many Pennsylvanians seeking jobs as well as housing and public benefits. Her legislation would bar employers from asking job seekers about or weighing those applicants' juvenile or summary offenses as well as any cases that resulted in no convictions. Expunged and pardoned cases would also be off-limits for consideration.
How to Make Crime Vanish. No sooner do we note here the out-of-control crime in San Francisco (and elsewhere in California) than we find a magical solution appear: stop collecting and reporting crime data! Yesterday the FBI released its quarterly uniform crime report. There appears this curious note on the home page: ["]The Quarterly Uniform Crime Report was made available on March 21, 2022. For this quarterly release, due to agency participation being under the 60 percent threshold, data trends by region and aggregate population group will not be available. Data from individual city agencies with populations of 100,000 or greater can be accessed in the Resources section below.["] In other words, if I read this right not enough law enforcement agencies sent in the data required for the FBI to provide national statistics. Maybe this is a consequence of cutting police budgets. That's one way of reducing the crime rate!
Kim Foxx begins early release program for prisoners with a home invader, an aggravated robber, and a burglar, all with lengthy records. Kim Foxx, the Soros-supported top prosecutor in Cook County, Illinois, is taking advantage of a new law in that state that allows prosecutors to identify prisoners whose further incarceration "no longer advances the interests of justice." Like other Soros prosecutors, she is a critic of "mass incarceration," and has big plans, as Patrick Smith of WBEZ writes: ["]Three Cook County prosecutors are assigned to work on resentencing motions, but they will only be working on the initiative part time. Foxx said her goal is to expand the program so there are dedicated staffers assigned and she said she eventually wants to loosen the criteria for eligibility. She said she did not know how many prisoners might fit the current criteria, but estimated a potential pool of 'thousands' of people.["] She just announced the first convicts to be freed, and, curiously, they have relatively little time left behind bars, anyway. But they are also career criminals, as CWB Chicago reports: [...]
Oregon governor's scheme to release convicted murderers halted by judge. Law Enforcement Today has reported several times on Oregon Gov. Kate Brown's mass release of prisoners ostensibly due to "COVID." Now, a judge has ordered a pause on Brown's early release of prisoners, as reported in the Epoch Times. The new order refers to prisoners who committed crimes as juveniles, which grants part of the relief sought in a lawsuit filed against Brown by two district attorneys and four members of homicide victims. Since March 1, 2020, Brown has granted early release to nearly 1,200 convicted felons, including 10 convicted murderers. Marion County Circuit Court Judge David Leith ruled earlier this month that Brown unlawfully conferred her clemency powers to the Oregon Parole Board.
Biden's Banana Republic. In America, we no longer have a single justice system for all people, regardless of race, or of power, or privilege, or the protected victimhood status they may have among the Leftist intelligentsia. We no longer have a justice system that is indifferent to and independent of political pressure. The politically and culturally dominant Left is not content with the massive power and influence it wields now; it is determined to silence all opposition, and destroy it utterly. We have seen the totalitarian impulse of the far-Left play out in revolutionary France, as well as in the Soviet Union, Communist China, Democratic Kampuchea, Fidel Castro's Cuba, and a host of other places. In every one, the judiciary serves as a tool of the political elites, who wield it in order to prosecute, persecute, and obliterate their opposition. American schools used to teach that our system had a series of built-in checks and balances that would prevent that kind of tyranny from developing.
Amazon will move 1,800 workers from downtown Seattle offices because of rampant crime. Amazon will relocate all 1,800 workers from its downtown Seattle office as the area continues to be plagued by crime in the woke Pacific Northwest bastion, where the police budget has been cut by $36 million since 2019 — and now other businesses are starting to do the same. Citing an increase in violent crime in the downtown Seattle area, Amazon made the announcement Friday that it would temporarily relocate its workers from their office at Third Avenue and Pine Street. 'Given recent incidents near Third and Pine, we're providing employees currently at that location with alternative office space elsewhere,' an Amazon spokesman told DailyMail.com in a statement. 'We are hopeful that conditions will improve and that we will be able to bring employees back to this location when it is safe to do so.'
Democrat Denver D.A. to Drop Murder Charge Against Unlicensed Security Guard Who Killed Trump Supporter. Matthew Dolloff, the unlicensed security guard for 9News Denver who shot and killed veteran Lee Keltner at a Patriot Rally in 2020, is reportedly going to have his murder charge dropped thanks to Democrat Denver District Attorney Beth McCann.
Safe Streets Require the Political Will to Punish Crime. "Let's not abandon our streets," Joe Biden lectured in his State of the Union last week. But his weak overtures to law and order in the speech rang hollow, as his administration — and just about every other career politician in Washington — sinks deeper into the quagmire of so-called "criminal justice reform." This soft-on-crime movement is led by activists who don't care about public safety at all. After years of crime reduction, American cities have become even more dangerous than they were in the 1980s. Murders are up, along with carjackings, robberies, shoplifting, public violence, and vandalism. Some progressives have tried to manipulate statistics and "contextualize" the recent crime surge, but Americans aren't buying it. We know a policy failure when it's staring us in the face. Sadly, this failure has been bipartisan.
The 'Hobbes Index' Is Making A Comeback Under Biden. The murder rate increased by 30% in 2020, dwarfing any previously recorded increase. The bloodbath continues unabated as city after city reports record homicides. The deadly riots of 2020 sparked a new era of urban lawlessness as mass theft has forced retailers to close stores in inner-city locations. But nowhere has lawlessness been more pronounced than on the southern border. Over two million people from scores of countries entered the country illegally last year. This humanitarian crisis is the consequence of Biden's unforgivable empowerment of drug and human trafficking cartels through his reversal of the prior administration's immigration and border security policies.
Florida Dunkin' employee who fatally punched customer over racial slur sentenced to house arrest. A Dunkin' employee in Tampa, Florida, accused of fatally punching a customer who used a racial slur against him last year, was sentenced to two years of house arrest after pleading guilty to felony battery. Corey Pujols, 27, was ordered by a Tampa judge on Monday [3/7/3033] to complete 200 hours of community service and attend an anger management course.
The Editor says...
A young black man killed an old white man during an argument, and he is sentenced to house arrest. If the colors were reversed, there would now be rioting in the streets.
Bronx judge rules case of teen rapper and Crips member, 16,'who shot an NYPD cop' should be tried in Family Court because police were 'illegally searching him when his gun accidentally went off'. A Bronx judge has ruled to move the case of 16-year-old drill rapper Camrin 'C Blu' Williams from an adult criminal court to Family Court, after accusing a police officer of providing 'unreliable' testimony that 'had no value' about the night the teen allegedly shot a cop during a scuffle. Williams, who is a suspected gang member, has been out on bond since late January. He faces charges of criminal possession of a weapon, second-degree assault and other weapons charges stemming from a January 18 incident, during which police said he shot Officer Kaseem Pennant as he was being searched.
High Gas Prices Cause New Problem for Car Owners: Gasoline Theft. Gustavo Galvéz, owner of Galvéz Auto Clinic, can testify to the new problem Southern California drivers are facing: gas thieves. A few days ago, a landscaper asked him for help with his vehicle, and they discovered a new modus operandi for criminals. "He went to start the car to go to work, and it didn't start," Galvéz said. "Well, he brought it here to see what the problem was and the gas tank had a hole in it." Apparently, Galvéz said, someone used the hole to take the gasoline from the car.
Transsexual, 83, on lifetime parole for killing two people decades ago is arrested in connection with the murder of a third NYC woman. An 83-year-transsexual on lifetime parole for killing two women — one in 1963 and another reportedly shortly after she got out prison in 1984 — has been charged in connection with the killing of a 68-year-old woman whose body was found dismembered in a Brooklyn neighborhood, law enforcement sources tell DailyMail.com. Harvey Marcelin, a transgender woman, was arrested late last week on a charge of concealing a body and could soon face upgraded charges after she was allegedly caught on surveillance cameras dumping a body near her Cypress Hills apartment. Sources identified the victim as Susan Leyden, formerly of Teaneck, New Jersey, and said Marcelin knew her.
There's a small group of known criminals who are driving crime — and it's not law-abiding gun owners. A new study from the National Institute for Criminal Justice Reform revealed who is driving the vast majority of criminal firearm misuse in the Nation's Capital. Go figure it's a small number of lawbreakers and not law-abiding gun owners. Stating that gun crimes in Washington, D.C., are shown to be committed by a "very tightly concentrated" group of individuals, the study's author said, "This very small number of high risk individuals are identifiable. Their violence is predictable and therefore it is preventable." The data demonstrate the irony of Democratic-run big cities with strict Second Amendment restrictions and national gun control groups' continued drive to force more gun control despite Americans believing in it less and lawfully buying their own firearms at record numbers.
Shoplifter struts behind [the] counter of [a] San Francisco Walgreens as staff watch helplessly, fills huge bag with stolen goods. A San Francisco shoplifter was filmed filling a bag with stolen goods behind the counter of a Walgreens store as staff stood helplessly and watched. The heist took place on Tuesday at a Walgreens in the Richmond area of the city, and saw the brazen shoplifter hurl bananas and cookies at one man who confronted him. It is the latest in a long line of shocking shoplifting outrages to hit the famously-liberal Bay Area.
The hidden agenda behind Joe Biden's 'black female' Supreme Court pledge. Ketanji Brown Jackson was raised in the orbit of government: her father was chief attorney for a school district; her mother was a school principal. [...] Throughout her career, there is one common thread: a personal crusade to reduce the ability of the criminal justice system to impose real sentences on people convicted of crimes. Our system requires both defense attorneys and prosecuting attorneys; it is fundamental to our system that the defendant is assumed innocent until proven guilty. But once that guilt is proven, the American people need to be able to count on our system to remove the criminal from society, to keep him off the streets until he is no longer a threat. In a nation in which the vast majority of crimes are committed by recidivists, there is no other issue more central to criminal justice than the ability to impose long sentences on those who are finally proven to be a threat to their communities. Ketanji Brown Jackson is intended to be the pro-criminal, anti-LEO lobby's camel under the tent, to infect the Supreme Court itself with this malevolent attitude.
Downtown Seattle business continues remote work because of crime, not COVID. A downtown Seattle tech company won't bring workers back to the office until they feel it's safe, not because of COVID-19, but crime. Businesses continue to speak out about the ongoing violence in the downtown core, specifically in the area of Third Avenue and Pike Street. Martin Fagan with Qumulo is a former police officer, now a facilities director for the cloud computing company based at Fourth Avenue and Pike. He told his employees they don't have to return to the office until the situation in downtown "stabilizes."
The NYC poop attacker exemplifies Democrat criminal justice failures. Lately, Americans have been made aware of the problems with the revolving door criminal justice system that operates wherever Democrats have had a hand in drafting the laws. For example, the man who drove through a Christmas parade in Waukesha, killing six and injuring scores of others, had a lengthy rap sheet and almost no comparable prison time. The man who smeared a woman with his feces in the New York City subway is the same type of criminal. What makes him interesting is how he behaved in court for his arraignment and the result of that conduct.
Poop attack perp released without bail. The sicko who allegedly smashed his own feces in a Bronx straphanger's face joked with cops [...] before sneering to a Bronx judge, "[...]" Frank Abrokwa, 37, was busted Monday at his homeless shelter in connection to the revolting Feb. 21 attack, according to cops and police sources. Upon arrest, he made light of the attack, quipping to cops, "[...]," Bronx Assistant District Attorney Grace Phillips said during Abrokwa's arraignment late Tuesday. Abrokwa — apparently impatient because Brooklyn detectives showed up to arrest him for an unrelated hate crime from September — also made a scene in Bronx Criminal Court.
Carjackings in cities like NYC, Philadelphia jump over 200% — often with kids behind the wheel, officials say. Carjackings have skyrocketed 200% — or more — in multiple big cities across the county in past years, as law enforcement officials and crime experts pleaded with lawmakers on Tuesday for help addressing the rampant issue, with one official warning: "Anyone in a car is a potential victim." Law enforcement executives and officials from crime monitoring agencies from across the country convened on Capitol Hill on Tuesday morning to testify before the Senate Judiciary Committee for a hearing to address the startling trends related to carjackings. During his time at the microphone, National Insurance Crime Bureau (NICB) president and CEO David Glawe revealed some cities saw carjacking upticks as high as more than 280% between 2019 and 2021.
7 Major Failures of the Biden Presidency. [#5] Crime Surge: American cities have experienced an explosion of violent crime since the summer of 2020. It's a trend that shows no sign of abating. In December, ABC News reported that a dozen U.S. cities had set homicide records in 2021. This trend coincided with — and almost certainly was exacerbated by — the "defund the police" movement. In fact, many Democrat-run cities made good on this slogan by defunding their police departments and stemming the use of proactive policing. No surprise that cities that defunded police agencies often make the list of places with the largest increases in violent crime. Now, some of these city leaders are changing their tune and restoring police funding after much of the damage has been done. This hasn't stopped reckless left-wing district attorneys, such as Chesa Boudin in San Francisco and Alvin Bragg in New York City, from selectively deciding not to prosecute crimes.
Looters Smash And Grab Another Walgreens In San Francisco. And again, it seems like Walgreens is the victim as a bunch of trash robs the place blind in broad daylight without any resistance or fear of arrest since the first 900 dollars worth of stolen booty is on the house, thanks to California law. Just this week, the pharmacy chain Walgreens announced that it will close five of its stores in San Francisco, citing theft and retail crime as the main motivator behind its decision. [Video clip]
A Decade of Deceit and Division: What Trayvon Wrought. [Scroll down] Outraged by the [George Zimmerman] verdict, three Marxists "of color" promptly formed a group called Black Lives Matter. Working their combined magic in Ferguson a year after George's acquittal, BLM and the media helped reverse an eight-year downward trend in homicides. As a result of the so-called "Ferguson effect," 3,000 more Americans were murdered in 2016 than in 2014. BLM was just warming up. The multi-city mania BLM helped generate in 2020 — Minneapolis, Louisville, Kenosha — triggered a nationwide 30-percent-plus increase in homicides over 2019, the greatest annual spike ever recorded. Had the media paid any attention to Los Angeles filmmaker Joel Gilbert's brilliantly researched book and film, The Trayvon Hoax: Unmasking the Witness Fraud that Divided America, released in the fall of 2019, much of the death and destruction could have been avoided.
Seattle parents angry and upset as graffiti makes their city seem like 'a war zone'. Like gray skies and rainfall, graffiti in the city of Seattle, Washington, is ubiquitous today. Defaced public and private property can be seen everywhere — storefronts, apartment buildings, commercial vehicles, highways, bridges, street signs and recycling bins all bear the urban scrawl. Nothing is spared. Everything appears to be fair game, including magazine display racks, utility poles — even historic sites. Taggers, apparently, do not discriminate. Now, concerned parents and other residents are speaking out about the graffiti overgrowth. "Graffiti is not some dude writing 'Jim was here,'" Ari Hoffman, a Seattle resident and parent of three children, told Fox News Digital. "Graffiti is about marking territory, by gangs or dealers, or even by people living on the streets, who are being used for criminal activity," Hoffman added.
Gascon's Progressive Policies Implode in Real Time, While Victims Continue to be Denied Justice. Fox News' Bill Melugin continues to do fabulous investigative work. After exposing all the lies, malfeasance, and coverup of Joe Biden's Border crisis, he has refocused his sights back to Los Angeles, and boy is it ever needed. RedState has reported on Los Angeles County District Attorney George Gascón and his radical policies on criminal justice reform, as well as the victims and voters attempts to recall him. The chicken of one of those policies, refusing to try juveniles who commit violent crimes as adults, has come home to roost.
Transgender child molester tried as juvenile laughs about light punishment. A biological man turned transgender woman who was convicted for sexually assaulting a child in California was heard laughing about the light sentencing in a recording. "They're gonna stick me on probation, and it's gonna be dropped, it's gonna be done, I won't have to register, won't have to do nothing," 26-year-old Hannah Tubbs said in a phone conversation after announcing the plan to plead guilty. The molester then laughed while telling Tubbs's father the justice system would do "nothing." "You won't have to register?" Tubbs is asked. "I won't have to do none of that," Tubbs responded. According to a report, Tubbs was also recorded making comments about the victim that are "unfit to print."
Los Angeles prosecutor admits 2-year sentence for child molester may be too lenient. Los Angeles' embattled progressive DA has admitted that the two-year prison sentence he ensured for a transgender woman who sexually assaulted a 10-year-old girl may not have been enough. Los Angeles County District Attorney George Gascón — who faces an ongoing recall effort over his controversial lenient policies — said Sunday [2/20/2022] that he would have handled convicted molester Hannah Tubbs' case differently had he known about her "disregard for the harm" that she caused her young victim. "While for most people several years of jail time is adequate, it may not be for Ms. Tubbs," the prosecutor said in a statement. "After her sentencing in our case, I became aware of extremely troubling statements she made about her case, the resolution of it and the young girl that she harmed," he added.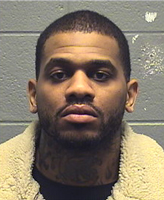 3 weeks after settling an attempted murder case, he was allegedly found with 2 more guns. On Friday afternoon [2/11/2022], Orland Park police arrested Nickolas Burch after they allegedly found him carrying a gun in a Louis Vuitton bag strapped over his chest at the Orland Square mall. It happened just 18 days after Burch pleaded guilty to a reduced charge in a case that had him facing multiple counts of attempted murder, robbery, and other felonies stemming from a 2016 shooting in Lakeview. That was the second time he faced and beat attempted murder charges as an adult. Prosecutors on Saturday charged Burch, 32, with two counts of Class X armed habitual criminal, one of the most serious criminal charges in the state short of murder, and misdemeanor resisting. But they didn't ask his bond court judge to hold Burch without bail. Nor did they tell her that he had just settled an attempted murder case to lesser charges 18 days earlier. Nor did they tell her that he was on federal electronic monitoring for a gun conviction. Illinois Department of Corrections (IDOC) records show that Burch is on parole for the Lakeview case. Prosecutors didn't tell the judge about that, either.
"Bail reform": Man bonds out after being accused of shooting in four separate incidents of road rage. An Orange County, Florida man is free after posting bond after having been arrested for allegedly shooting into four separate vehicles in the Orlando area. The defendant, identified as Emanuel Dandre Bullard, is accused of firing several rounds in four separate incidents at motor vehicles allegedly during fits of road rage. Thankfully, none of the shots allegedly fired by him struck anyone but did hit several vehicles through his streak of violence. The Orange County Sheriff's Office alleges that Bullard has been the trigger man in a violent series of incidents dating back to December of 2021.
A scam run from a California prison highlights government inefficiency. One of the benefits to society from imprisoning criminals is that, while they're imprisoned, they cease committing crimes. However, when it comes to the government's failure to take good care of taxpayer money, two men's stints in California's prisons gave them the time to engage in a massive fraud netting them $5 million in both state and federal unemployment funds. Think about that: our governments are so inefficient that they hand out COVID unemployment funds to nonexistent people created by prisoners.
Serial thief with 167 busts nabbed for shoplifting at UES Rite Aid. A Queens man with 167 arrests on his record was busted yet again this week for shoplifting from a Rite Aid on the Upper East Side, The [New York] Post has learned. Jamel Pringle, 39, was nabbed around 8:15 a.m. Monday for stealing 48 items worth close to $430 from the drug store on Second Avenue near East 96th Street, police and Manhattan prosecutors said Tuesday [2/15/2022]. As with most of his prior arrests, he was charged with petit larceny — a misdemeanor that is not bail-eligible under the state's new criminal justice reform law. Police sources joked that the serial thief "gets frequent flier miles" cycling through the system each time he's freed on supervised release, thanks to the controversial bail reform laws.
Joe Biden, Alchemist? Unlike Joe Biden, even a child knows that too much demand and liquidity and too few available goods and services cause prices to rise. The rate of inflation is increasing at an annualized rate not seen in 40 years. And the jump already follows a prior 2021 annual rate of 6.8 percent. The prices of gas, food, and houses — the stuff of life — are collectively rising far higher than just 7.5 percent. [...] Biden is hunting for the same magic excuses to fabricate a golden spin on crime. After demagoguing the police, contextualizing the 2020 riots, and supporting openly or quietly the Soros district attorney revolution, crime has exploded. Carjackings, smash-and-grab robberies, and violent assaults come to American screens each morning on social media and the news despite the denials of the Biden filters. Rather than address the crime wave, the FBI prefers to harrass after parents at school board meetings, to fixate on mythical "white supremacist" conspiracies, or to retrieve lost property of the wayward Biden offspring. Murder is at all-time highs in 12 major cities.
Florida Walmart is securing $20 ribeyes with mesh wiring and electronic security tag to prevent theft. Walmart has started securing high-priced steaks inside locked metal cages amid rising crime rates across the U.S., a new viral video has revealed. Michael Fromhold, from Florida, was stunned when he noticed that the meat at his local Walmart had been locked up in what appears to be a rather dramatic attempt to prevent people from stealing it. Michael took a video of it and shared it to TikTok where it quickly went viral — gaining more than four million views in a matter of days — and the clip lead some viewers to lament the fact that such measures have become necessary.
The Editor says...
Security tags and alarm bells won't stop someone who can reasonably expect to avoid jail time if he or she is caught. In Florida, the thief might actually go to jail; but on the west coast, no cop is going to waste his time on a stolen steak.
Crime [is] up in nearly every NYC precinct: latest stats. Nearly every single city police precinct has seen spikes in crime so far this year — including five in which the rate has doubled, according to the latest troubling NYPD statistics. "No neighborhood is safe," one Brooklyn cop warned Tuesday [2/8/2022]. "At this rate, we will lose the city by St. Patrick's Day." The only precinct in Manhattan to not see its crime rate jump was the 22nd Precinct, the one covering Central Park. "Only the squirrels are safe," another cop added wryly. "Tourists will never come back."
The Editor says...
Exactly right: The tourism industry in New York City is finished, until crime is brought under control. And that won't happen as long as the police are afraid to arrest perpetrators with dark skin, and as long as the district attorney takes it easy on those same people — also because of their skin color. In other words, crime can be brought under control again someday, but that process will be ugly.
Convicted rapist spent decades hiding, 22 years for ID theft. A convicted rapist who hid in Florida for more than 40 years after skipping out on his Connecticut prison sentence has been sentenced to 22 years in federal prison for assuming a stolen identity. Douglas Bennett, 77, was sentenced Friday in Tampa federal court. He pleaded guilty in September to passport fraud and aggravated identity theft and possessing firearms as a convicted felon, according to court records. Bennett also was ordered to pay a $200,000 fine. After serving his federal sentence, Bennett is to be transported to Connecticut to serve a state sentence.
Serial NYC purse snatcher has 59 busts — and still avoids jail. The system is working — in this alleged crook's favor. A robbery suspect with 59 busts under her belt has been through a revolving door of arrests — and avoided jail again this week for yet another mugging, cops say. Serial purse snatcher, Nicole Green, 46, who was picked up on a robbery charge Monday was freed by a Manhattan judge that day, after DA Alvin Bragg's office asked for supervised release, the [New York] Post has learned. The latest charges come just days after she managed to dodge a stay in jail last Thursday for violating terms of her release in another robbery case by missing a court-mandated hearing.
How Dallas Police Department's smart tactics bucked national crime wave. Two-thirds of America's largest cities have seen even more homicides in 2021 than in 2020, with killings rising in New York from 468 to 485, in Chicago from 771 to 797, and in Houston from 400 to 467. More than 13 big cities — including Philadelphia, Austin, and Portland — set all-time records for homicides in 2021. But one big city — Dallas — has bucked the national trend. From 2020 to 2021, homicides in the Lone Star metropolis have dropped from 254 to 220, and violent crime has nosedived by 12 percent since May last year. How did Dallas do it? In early 2021, Dallas Mayor Eric Johnson recruited Eddie Garcia as his new police chief. Garcia, who had spent four years as the police chief of San Jose, Calif., quickly created a plan with University of Texas criminologists, implemented it, and saw crime rates drop almost immediately. Officer morale, as a result, has improved, Johnson told The [New York] Post.
Child Molester Called RTK, "Rape, Torture, Kill", Released From CA Mental Hospital, Calls Victim's Mother!. How is possible that a monster, a man who claimed that he has killed three boys and molested more than 200 others, was released with no parole monitoring system and is not required to register as a sex offender which means he is free to move around. The man, Cary Jay Smith, 61, was convicted of a misdemeanor sexual offense involving a child and had to register as a sex offender in 1985, however that requirement expired and he was removed from the sex offender registry by the state of California in 2005. Smith has repeatedly testified to having fantasies about raping and killing young boys and said he likes to be referred to as "RTK" which stands for "rape, torture, kill."
Faced with a crime wave, a weak Joe Biden tries to change the subject. How do you know President Joe Biden is worried about his rock-bottom approval ratings? He has finally been forced to address the massive rise in crime rates that is occurring on his watch. The long-belated renunciation of his party's "defund the police" message came just after a police funeral at which Manhattan's soft-on-crime Democratic prosecutor was excoriated by the widow. Better late than never, perhaps — but Biden's attempts at political deflection will not actually stop crime. The message he chose — the same cynical, disingenuous message on crime that Democrats adopted the last time it was a major concern in the early 1990s — demonstrates that the current crime wave will continue until a whole lot of Democrats are thrown out of office.
LA Train Robbers Are Latter-Day Jesse and Frank James. [Scroll down] What's the danger for today's robbers and victims? No guns or horses are involved. Today's train robbers just wait for the train to stop, usually a short distance from the UPS distribution center in East Los Angeles. They stroll up to containers on the rail cars, and cut the locks with bolt cutters. Then, they help themselves to packages from Amazon, UPS, and the post office. They stand there, tearing the packages open, looking for Apple watches, Xboxes, and Nike gear they can sell for pennies on the dollar. They litter the tracks with packages they think are worthless, load the good stuff into their pickups and vans, and drive off into the sunset, only to come back the next day. The Union Pacific railroad reports that an average of 90 containers are broken into every day. The average thefts are huge. Union Pacific didn't release specific data on the value of what was lost, but said the increase in crime cost it at least $5 million last year, not counting \ losses to all its victimized customers.
America's crime spike goes much deeper than policing or the lack of it. There's a spike in crime right now in the United States and the only thing that surprises me about that is that nobody expected it. The right says there's not enough support for law enforcement. The left claims it's because of systematic racism. Tucker Carlson says it's due to left-wing policies in Democrat-run cities. I agree with almost everything Tucker says, but not this one. Every news anchor or newspaper journalist has a different reason for the rise in crime, but I haven't heard one that makes sense yet. This won't be solved by throwing more money at or defunding the police. Systematic racism isn't why crime is getting worse. [...] Crime is spiking because the American people are becoming as morally bankrupt as the politicians in our government. Harsher sentences won't help stop crime because the jails and prisons are already packed full. More police won't solve anything for the same reason. If you want to fix the problem with crime, you need to start by clearing out the swamp in Washington.
Critical race theory is about to segregate America like an open-air prison yard. When new inmates arrive in California state prisons, they pass through the gauntlet of other men and must make a quick decision: With whom do they stand? They have four options: the whites, the blacks, the Latinos and the others. For most of the "fish," or fresh convicts, it's not much of a choice — they are chosen. The prisons are divided into strictly separated racial gangs, which have their own leadership structure, lunch tables, yard space and black markets. New inmates typically fall in with their racial brothers: whites with whites, blacks with blacks, Latinos with Latinos. The only exceptions are those who join the others: a collection of smaller ethnic groups, sexual minorities and whites who refuse to join with the Aryan Brotherhood. [...] Inmates are subsumed into their racial group; enmity between the races is the assumed condition; racial violence, retaliation and revenge always loom. There are no individuals, only identity-based expressions of power.
How far will the left go? The overwhelming majority of interracial crime, daily murders, rapes, armed robberies, carjackings, and generalized mayhem are committed in our bluest cities by people of which political persuasion, governed by people from which political party? Democrat voters, government bureaucrats, and Democrat politicians dance together in perfectly choreographed harmony to perpetuate the squalor, crime, amorality, nihilism, and indolence that ravages large American cities and shreds America's social cohesion.
Crime Soars as Harris County Sheriff Focuses on Preferred Pronouns for Transgender Staff. Cities throughout the nation broke their record homicide rates last year, and Houston saw a 71 percent increase in homicides from 2019 to 2021. As crime soars, law enforcement in the Houston area had a deadly stretch last week with three officers killed, another three shot, and a K9 stabbed. Amid these tragedies, Sheriff Ed Gonzalez released a memo to all Harris County sheriff's office staff on Monday, asking that they "always be respectful of employee's [sic] pronouns and gender identity."
Biden Lies About Guns — Again — During Visit to NYC to Address Crime Surge. Joe Biden made a series of bogus claims about guns during a visit to New York City on Thursday [2/3/2022] to address skyrocketing crime rates in the city. His visit came one one day after the massive funeral for the second of two NYPD cops who were gunned down last month. A group of protesters carrying the anti-Biden message "Let's Go Brandon" and chanting "no vaccine mandate!" greeted Biden as he arrived at One Police Plaza just after 1 p.m., the New York Post reported. [Tweet] Biden delivered a speech touting his plan to crack down on firearms trafficking alongside fellow Democrats Mayor Eric Adams, Gov. Kathy Hochul, and Attorney General Merrick Garland. He said it was important to make sure that "people who aren't allowed to have a gun don't get one in the first place" — unlike his son Hunter Biden, who obtained a gun license after lying on the registration form, and was never prosecuted.
Manhattan DA Bragg's office delayed 'no-knock' warrant for dangerous ex-con: sources. The NYPD was forced to pump the brakes on the arrest of a dangerous ex-con wanted in a Harlem stick-up — the same week that two police officers were killed — after the Manhattan District Attorney's Office initially balked at cops' request for a "no-knock" warrant, multiple law enforcement sources told The [New York] Post. Detectives were looking to nab Jaime Brown, who allegedly held up a bodega on Lenox Avenue with two handguns on Dec. 5 — whipping out one of the pistols when he decided the store clerk was taking too long to fork over the cash, according to the sources. A senior law enforcement source familiar with Brown's arrest said this was a "textbook case for a no-knock warrant" because of the suspect's violent past — notably that he was convicted in a 2018 shooting when he threatened to kill a cop.
Biden and his pro-criminal Democrats. For two years, we have endured what the media has described as efforts to defund, reform or otherwise neuter the police, executed initially by rioters and riff-raff in the streets and later by local prosecutors funded by people (George Soros) who are actively hostile to the United States. But that anti-policing frame of reference is not quite right. Most of those engaged on these issues from the left are not primarily anti-police. They are pro-criminal. "Prosecutors" who are the tip of the spear of this pro-criminal movement include district attorneys in San Francisco (Chesa Boudin, the son of not one but two cop killers), New York, Los Angeles, Philadelphia and Boston. They have different names and backgrounds, but their pro-criminal approach is uniformly the same. They stopped asking for cash bail or, in some cases, any bail at all. Pre-trial detention is out entirely. Felonies are treated as misdemeanors, and many are not prosecuted at all.
Downtown Seattle Association hires private security guards amid police staffing issues. In response to rising crime and other safety issues, a downtown Seattle group has hired private security guards to do the work police officers aren't able to do amid SPD's staffing crisis. Those guards will help protect Third Avenue between Stewart and Union streets, according to the Downtown Seattle Association. Businesses and locals are claiming this extra security is needed along that stretch of downtown that's overrun by the homeless and drugs. [...] "These people are going into the businesses and stealing from them and police hardly ever come around," Teri Marble from Seattle told KOMO News as she walked near 3rd Ave and Pine St.
Homeless parolee busted for torching NYPD patrol car with Molotov cocktail. A homeless parolee has been busted for torching an NYPD patrol car with a Molotov cocktail to get back at cops who kicked him out of a Bronx subway station, police said Tuesday [2/1/2022]. Anthony Phillips was nabbed in Midtown Friday by cops who saw him panhandling and recognized him from a wanted poster, police said. On Jan. 6, Phillips, 51, allegedly set fire to the patrol car outside the Pelham Bay Park subway station shortly after cops booted him out of the station for acting up. When the cops returned to their car they found it engulfed in flames. No one was hurt and the cops put the fire out in a few minutes but the front end of the car was destroyed.
Federal Prison System Placed on Lockdown Nationwide After Deadly Incident. The U.S. federal prison system was placed on lockdown nationwide following a deadly incident at a Texas prison, officials said Monday [1/31/2022]. "Multiple inmates were observed fighting at the United States Penitentiary Beaumont" in Texas, said the Federal Bureau of Prisons in a news release. Prison staff then "immediately secured the area" but found inmate Guillermo Riojas and inmate Andrew Pineda with life-threatening injuries, prison officials said. They were transported to a nearby hospital, where they were both pronounced dead, the bureau said. Meanwhile, it added, "Two additional inmates were transported to a local hospital for further medical assessment and treatment." Due to the incident, which was not described in detail by the Bureau of Prisons, the entire federal prison system was placed on temporary lockdown.
The Truth Behind Racist Attacks On Asian-Americans. Recently the incidences of racist attacks on Asians in the U.S. have noticeably increased. Why has this happened? Who is responsible? [...] According to a Pew Research Center poll, only 14 percent of respondents connect the coronavirus to racial incidents in the U.S. [...] What then, may we ask, are the real or not-often-cited causes of racial assaults against Asian Americans? One reason is jealousy. Asian-Americans have higher levels of education and better incomes than other Americans, both by significant margins. They also register higher numbers on the lists of "people of attainments" in the sciences, business, and elsewhere. A significant number have become founders, presidents, and chief executive officers of major companies. Many are millionaires. Republicans, who believe in hard work and meritocracy, support them. Democrats fancy egalitarianism.
Laughing Psaki mocks Americans' concern over 'soft-on-crime' policies. The nation's largest police union called out White House press secretary Jen Psaki for 'belittling Americans' concerns' after she said media outlets who run segments on 'soft-on-crime policies' are living in an 'alternate universe.['] 'I think it's wrong — very wrong — for Ms. Psaki to suggest that violent crime in our country is of no concern or to just laugh it off,' National Fraternal Order of Police (FOP) President Patrick Yoes said in a statement. Psaki was speaking about a Fox News segment during an appearance on the Pod Save America podcast last week when she questioned what 'soft-on-crime consequence' even means and insisted Americans care 'more about what's happening in their lives than what's necessarily happening in every cable news chyron'.
Is this why Psaki laughed off concerns about being soft on crime policies? Jen Psaki quipped that those who are worried about 'soft-on-crime policies' are living 'in an alternate universe,' but it's little wonder why the White House press secretary is seemingly unfazed by the nation's crime wave: she lives in one of the safest, most expensive counties in America. In the tree-lined suburb of Arlington, where many lobbyists, government officials and choose to raise their children, the average price of a single-family, detached home was $1,258,648 as of December. And in 2020, Arlington County, Virginia was deemed the safest city in the U.S., according to national data compiled by Money Geek.
Justice Department Continues to Go Easy on 2020 Rioters. No matter how much the Biden regime and news media want Americans to forget what happened during the "social justice" protests of 2020, the public remembers. A poll taken last summer shows overwhelming support for investigations into the nationwide looting and rioting following the death of George Floyd, which caused an estimated $2 billion in damages and cost dozens of lives. According to an analysis by a coalition of police chiefs, at least "8,700 protests occurred across 68 major cities ... and 574 involved acts of violence," in just a two-month span of 2020. There is absolutely no comparison between the violence that terrorized the country throughout 2020 and the four-hour disturbance at the U.S. Capitol on January 6, 2021; any Democrat or Republican who equates the two events should be tossed out of office.
Psaki Mocks Violent Crime Concerns as 'An Alternative Universe'. During a podcast interview over the weekend, While House Press Secretary Jen Psaki mocked people concerned about increasing violent crime as being in "an alternative universe." "'Soft on crime policies.' What does that even mean? There's an alternate universe on some coverage. What's scary about it is lots of people watch that," Psaki said. [...] "What does that even mean?" It means an expontial [sic] increase in the murder rate thanks to prosecutors who want violent criminals out on the streets.
After Sitting In Jail For 20 Years, Man Is Released After His Twin Finally Confesses To Crime. A Chicago man was released from prison on bond Tuesday after serving nearly 20 years due to his twin brother confessing to the crime. Kevin Dugar walked out of Cook County Jail a free man at around 9:30 p.m., his lawyer told ABC News. Dugar's brother, Karl Smith, confessed he was the one to pull the trigger in a 2003 shooting on Chicago's North Side, according to Chicago ABC station WLS. Dugar was convicted of the crime in 2005 and was serving a 54-year sentence. [Video clip]
Cops say they saw a 10-time felon trying to steal a catalytic converter. Prosecutors refuse to charge him with a felony. Chicago police officers who responded to a 911 call say they saw a 10-time felon trying to steal a catalytic converter from a car after he successfully stole one from another vehicle nearby. But prosecutors refused to charge the man with a felony, according to CPD records. Officers went to the 2100 block of West Roscoe in Roscoe Village around 2:05 a.m. on January 12 after a witness reported seeing someone using a green saw to cut a catalytic converter from a black 2014 Prius, according to a CPD report. When the cops got there, they saw Dexter Williams, 35, trying to steal a catalytic converter from a different Prius, the report said. Williams ran into an alley, and officers said they found him hiding next to a garage. The cops seized a green power saw and a car jack that was hoisting the second Prius into the air, according to CPD records.
NYC Cop Is Shot With an Illegal Weapon and the Shooter Walks. [Scroll down] To summarize the story, we have a kid who has been arrested twice with illegal handguns and shot a cop, and he's free on bond. Unfortunately, the "C Blu" story is not a unique event. Springing felons who go on to re-offend seems to be a hobby, if not an obsession, of the judge, in this case, a guy named Denis Boyle. [...] I'm sure Boyle is not alone. I would bet good money that if one went looking, one would find dozens, at least, of judges who are much more interested in playing "white savior" to the underclasses than they are in protecting law-abiding New Yorkers from armed sociopaths who have developed a taste for blood. Mayor Adams doesn't have a gun problem. He has a sanity problem. Nothing he does to "get guns off the street" will work if he doesn't take steps to ensure the people caught carrying those guns do hard time. Guns don't just "get on the street," they require a partner, known in most big-city police forces as "a criminal," to carry them about and use them in "crimes." Adams may not have the political authority to remove judges like Boyle and prosecutors like Alvin Bragg. Still, he has the media profile and the political capital to name-and-shame them so they can't happily go about their hobby without anyone noticing.
Soros-Funded DA George Gascón Rationalizes Crime-Wave Epidemic. Like other cities run by Democrats, Los Angeles is going through an epidemic of violent crime. Its Soros-funded DA George Gascón has a lot of blood on his hands for increasing the mayhem. When he was sworn in, he said his office would not prosecute a host of misdemeanor crimes, or seek the death penalty for even the most heinous murders. No surprise that, as Broken Windows policing confirmed nearly two decades ago, tolerating "non-violent" crimes has increased violent ones. "The data," as City Journal's Soledad Ursúa, reports on LA, "show staggering surges of homicides, gun violence, and sexual assaults, and one can see with one's own eyes the open-air drug scenes, rampant homelessness, streets lined with human excrement and needles, prostitution, filth, and squalor. Last year saw 52 percent more homicides than in 2019; shooting incidents were up 59 percent over the same period, according to the LAPD." Much of this violence has come at the hands of street-bums and addicts.
Chesa Boudin accused by San Francisco police chief of concealing evidence to frame a cop. It's one thing for a leftist district attorney of Chesa Boudin's stripe to fail to do his job prosecuting violent crime and focus only on prosecuting cops for malfeasance. We know about that part. It's quite another to frame those cops because you can't find any truly bad ones, in a bid to achieve the grand Sorosian narrative of bad cop, good criminal. That's what the San Francisco police chief is accusing Boudin of pulling.
Biden's DOJ Say Arsonist Who Killed A Man Should Get Reduced Sentence Because He Was Rioting For BLM. A BLM rioter who set fire to a pawn shop and killed a man is facing a shorter sentence than normal because, according to US Attorney W. Anders Folk, he was "caught up in the fury" of the Black Lives Matter riots. On June 5, 2020, in Minnesota, BLM riots were breaking out and becoming violent. Hundreds of people took to the streets and began looting local businesses, vandalizing private property, and recklessly setting fire to buildings. Montez Terriel Lee Jr. was one of these violent actors. [...] Over two months after Lee burned down the shop, a 30-year-old man, Oscar Lee Stewart, was found dead among the debris.
NYC teen rapper charged with shooting NYPD cop walking free on bond. A 16-year-old, up-and-coming rapper charged with shooting an NYPD cop in the Bronx walked free on bond Thursday — and cops are fuming over it. Camrin Williams, who is also known by the rap name C Blu, posted his $250,000 bond after being locked up at a Brooklyn juvenile facility on gun and assault charges in the shooting of a 27-year-old cop in Belmont. "If anybody wants to know why we have a crisis of violence in this city, or why we're about to bury two hero police officers, look no further than this disgraceful bail release," NYPD Police Benevolent Association president Patrick Lynch said in a statement. "This individual chose to carry illegal guns twice," Lynch said. "He chose to fight with and shoot a New York City police officer. There's no reason to believe he won't do the exact same thing when he's out on the street tonight.
California Trans Child Molester, 26, Gets 2 Years In Juvenile Facility Thanks To Progressive DA Gascon. A Los Angeles County judge on Thursday ordered Hannah Tubbs, a transgender California woman, to serve two years in a juvenile facility after she pleaded guilty to sexually assaulting a 10-year-old girl in 2014. Before doing so, the judge criticized far-left District Attorney George Gascon, whose office declined to prosecute the repeat offender as an adult. Tubbs, 26, recently pleaded guilty to molesting the girl in a women's bathroom eight years ago when Tubbs was two weeks away from turning 18. At the time of the crime, she identified as male and went by James Tubbs. She did not identify as female until after she was taken into custody, according to prosecutors.
Crimes Are Crimes, No Matter How Petty. There's nothing petty about petty crime. Tolerate it, and society descends into disorder. You're standing in line at Starbucks and watch a freeloader go to the front, pick out a sandwich and walk out without paying. No one says a word. Or you pay your bills, then find out thieves have robbed the blue USPS box to abscond with your checking information and empty your account. That happened to me last week. The thieves fish mail out of the box or use stolen USPS keys sold on the internet. This crime is surging, but the police and banks shrug their shoulders and advise going directly to the post office or using electronic banking. Walk into a drug store to buy deodorant and toothpaste. They're locked up behind glass. A distraught Duane Reade employee explained why. Shoplifters waltz in, fill bags with merchandise and walk out. Management prohibits employees from stopping them. Banks and retailers are forced to accept these crimes as a cost of doing business. Law enforcement officials are downgrading the penalties for many petty crimes. But the public is rattled and rightly so.
Democrats Rushed to 'Reimagine' Policing in Washington State. Now It's Unsafe. Democrats in Washington state rode the wave of anti-police sentiment after the death of George Floyd in Minneapolis. Their goal was to "reimagine policing," and it's exactly what they did. Consequently, Washington experienced a surge of violent crime. Now Republicans, and even some Democrats, are rushing to fix as much as possible. With total control of the state Legislature, Democrats used the 2021 legislative session to rush through sweeping "reforms" that dramatically changed policing in the state. These passed bills clamped down on police use of force and detainment, banned departments from deploying large-caliber weapons, and even prohibited most high-speed chases.
Michael Rapaport films brazen thief sauntering out of Upper East Side Rite Aid with bags full of stolen goods while security guard does nothing. Michael Rapaport filmed the moment a bold thief sauntered out of a Rite Aid on the Upper East side of New York City with two shopping bags full of stolen goods, calling it 'pathetic' that brazen crime continues to spiral in the Big Apple because of soft-on-crime policies. The actor and comedian, who posted footage of the incident on Instagram, told DailyMail.com that he was 'disgusted' and 'surprised' when he saw the thief stocking up on items from three different sections of the pharmacy before deciding he was satisfied. 'These criminals know there are no ramifications. We have to put more of these [malefactors] in jail,' he said.
New Manhattan DA walks back decriminalization memo. As soon as new Manhattan District Attorney Alvin Bragg was sworn into office, he sent out a memo to all of his prosecutors instructing them to stop seeking jail time for all but the most serious of crimes. He also provided a list of offenses that his office would not be prosecuting, including resisting arrest, even in cases where police officers might be physically attacked in the process. This announcement was met with a firestorm of criticism coming from almost everyone except the new mayor, who has thus far stuck by him. But the level of pushback against these far-left, progressive policies must have finally gotten to Bragg. On Thursday, he showed up on Fox News and appeared to walk back some of his initial decrees, but he did so in a way that seemed to shift the blame completely away from himself and place it on those who "misunderstood" his instructions and may have been "confused" by them.
LASD stats show 94% jump in homicides in LA County over 2-year span, Sheriff Villanueva says. Homicides and auto thefts jumped significantly during a two-year period in areas patrolled by the Los Angeles County Sheriff's Department, according to Sheriff Alex Villanueva. Villanueva said Wednesday during a news conference that from 2019 to 2021, homicides increased about 94% and grand theft auto increased 59%. "I say those are the two glaring numbers because obviously they're definitely going in the wrong direction," Villanueva said. The sheriff says part of the dramatic increase in crime stems from the pandemic.
Carjackings soar by up to 510% in major US cities: Chicago, New York, Philadelphia and New Orleans. Major cities across the US have observed carjackings spike by up to 510 percent in a 'disturbing' trend some are attributing to lax punishment and a shift in driving habits. In line with an overall rise in violent crime across the nation, cities such as Chicago, New York, Philadelphia and New Orleans are experiencing a jump in violent vehicle takeovers as critics slam criminal reform systems. Others say changes that have come about during the pandemic — including curbside pickup and an increased demand for delivery service — are contributing to the jump.
Biden Administration Drops Charges for Dozens of ANTIFA Rioters Who Laid Waste to Portland. The federal Department of Justice (DOJ) has dismissed cases for 31 ANTIFA thugs who were charged with crimes related to rioting in Portland, Ore. Four defendants who were charged with felony assault of a federal officer had those charges dropped. More than half of the charges were "dropped with prejudice," meaning that those cases cannot under any circumstances be brought up again in court.
The Repeat Offenders of Criminal Stupidity. A number of stories this week caught my eye as exemplifying the spirit of our age. First, in Los Angeles, we have all seen the footage of the rail yards covered with debris and boxes from mass looting of rail cars. This is an extreme example of the "broken windows" problem. Such lawlessness fuels disrespect and disregard for society as a whole. It invites crime with the following message: if we can't stop this, we probably can't stop you. Such scenes are repeated nationwide in smaller ways. Second, the killer of a young Columbia University co-ed received the statutory minimum of 14 years. Unlike Officer Derek Chauvin, who was sentenced to 22 years, this incident was not the product of negligence in the line of duty, but a stabbing that took place in connection with a robbery. Such paltry sentencing is a nationwide scandal, but increasingly common under the combined weight of left-leaning judges, leftist prosecutors, and legislative changes in the name of decarceration. Then we heard of a young retail clerk in Los Angeles murdered by a homeless man with a long criminal record and the physical appearance of a lunatic. People appealed on Twitter not to publicize the man's race lest they encourage stereotyping and racist comments.
Woke LA DA George Gascon blames Union Pacific for thefts from trains. Progressive Los Angeles District Attorney George Gascón is firing back at a railroad company that has taken shots at him for not doing more to stop train burglaries in the area, despite the company's pleas for his office's assistance. This comes after Governor Gavin Newsom was disgusted by a ravaged rail depot — full of visible cardboard and other debris due to the thefts — in the Lincoln Heights area of the city that he visited and helped cleaned up. In December, rail company Union Pacific — which holds jurisdiction over crime on the rails — sent a letter to DA Gascón asking for more aggressive prosecutions for cargo thieves and an end to the no-bail policy for some defendants that Gascon wants to reduce overcrowding at jails during the pandemic.
The Soros Dozen: Big City Prosecutors Backed by George Soros. Left-wing billionaire and Democrat donor George Soros has turned his attention in recent years to local races for prosecutor, using his money to elect "progressives" who push "criminal justice reform" and support the Black Lives Matter movement. The rise of these Soros-backed prosecutors has coincided with a massive surge in murder and crime in many Democrat-run cities, including many where these prosecutors have implemented radical policies toward policing and incarceration. Most recently, for example, Los Angeles District Attorney George Gascón has faced criticism for his radical reforms in the year since he took office, while murders soared. "The city last year experienced 397 murders, up 11.8 percent from the 355 the previous year, and a 53.9 percent increase from the 258 in the pre-pandemic year of 2019," Los Angeles magazine noted.
New Manhattan DA Walks Back Memo Claiming Decriminalization 'Will Make Us Safer'. Manhattan's new liberal district attorney on Thursday walked back a memo he sent to staff earlier this month calling for the "decriminalization/non prosecution" of crimes including marijuana possession, turnstile jumping, trespassing, resisting arrest, interfering with an arrest and prostitution. "I understand why those who read my memo of January 3rd have been left with the wrong impression about how I will enforce New York's laws," DA Alvin Bragg said, according to Fox News's Jacqui Heinrich. "I take full accountability for that confusion caused."
On Crime, You Must Ask The Right Questions To Get Good Answers. The major murder centers are all Democrat-run cities that have been Democrat-run for decades. They are so woke that criminals are somehow victims. DAs will happily prosecute the men in blue for using any form of physical force to make an arrest but ignore violent career criminals. This is all done in the name of "social justice," a term that makes a mockery of real justice. Rudy Giuliani proved that "broken windows policing" works. When you vigorously prosecute small crimes, those criminals don't do bigger crimes. Under his leadership, New York became a safe city. But when Comrade de Blasio did the opposite, he got a predictable 39.2% increase in murders in 2020.
17-year-old accused of shooting girlfriend 22 times released from jail on bond. The 17-year-old accused of shooting his girlfriend 22 times as she walked her dog was released from jail on bond on Wednesday [1/19/2022], court records show. A judge set bail at $250,000 in the case of Frank DeLeon. He's due back in court later Wednesday. According to police, Diamond Alvarez and DeLeon were in a romantic relationship, but Alvarez had recently learned that DeLeon was romantically involved with someone else. The two met at a park near Alvarez's home on Jan. 11. That's when DeLeon shot Alvarez 22 times, mostly in the back, according to prosecutors. DeLeon was taken into custody Monday.
Can Los Angeles Be Saved? On Monday, off-duty LAPD officer Fernando Arroyos and his girlfriend were out in South L.A. looking at houses, in anticipation of getting married and settling down there. Sure, it was after dark, and most Angelenos do not venture out at night these days, but Fernando was LAPD, highly trained in police work and educated at U.C. Berkeley, and thought he had it all down. Then four gangbangers from the local crime organization (too highly advanced to be called a gang), Florencia 13, saw the silver chains around his neck and decided to rob him. Arroyos told his girlfriend to run. Shots rang out, at least one hit Arroyos, and he died on the way to the hospital. [...] Usually, when a cop is murdered, the city's mayor and D.A. come out and angrily vow to catch and prosecute the killers to the fullest extent, and they file charges. After all, they are the apex of the law enforcement pyramid. If they don't care, the people are in deep trouble. This is the response from D.A. Gascon's office, though: a condolence tweet for the "death of an off-duty police officer" without even saying his name, without even admitting it was a murder.
Soft-on-crime Los Angeles DA ripped after child molester faces little or no time. Los Angeles' top prosecutor is under fire for allowing a transgender woman who sexually assaulted a 10-year-old girl as a minor to face a no-jail wrist-slap sentence. Hannah Tubbs, now 26, pleaded guilty to attacking the girl in a women's bathroom at a Denny's restaurant in 2014, two weeks before she turned 18, the Los Angeles Times reported. LA District Attorney George Gascón filed charges against Tubbs in early 2020, not long after taking office. But the progressive DA has refused to try juveniles as adults, citing studies that show adolescent brains aren't fully developed until age 25 and claiming that young offenders can be rehabilitated in juvenile facilities.
New Virginia AG Fires 30 Members of the Civil Rights Division, [and will] Start Prosecution [of] Cases Dropped by Soft on Crime DAs. Citizens of the Old Dominion are learning that elections have consequences. Specifically, in this case, they're learning that electing Republicans means returning to pro-American and pro-law and order policies. First, they saw Youngkin launch an anti-Covid jab mandate blitz that was paired with a series of executive orders that struck back at the mask mandates and CRT lessons pushed onto Virginia's schools by the agents of the former, leftist governor. Now, they're getting a reminder of what it's like to have a real attorney general rather than a social justice warrior that crazy leftists like George Soros want in the AG's office so criminals can be freed and law-abiding conservatives punished.
Virginia's New AG Fires Civil Rights Division, Will Start Prosecuting Cases Dropped By 'Social Justice' DAs. Within hours of taking office, Virginia's newly sworn-in Attorney General Jason Miyares (R) cleaned house — firing dozens of lawyers, including those in the Civil Rights division — and announcing investigations into the Virginia Parole Board and Loudon County Public Schools. "I've been told incoming AG @JasonMiyaresVA just FIRED the entire civil rights division in the Attorney General's office," tweeted VA State Senator Louise Lucas. [Tweet] According to the Richmond Times-Dispatch, Miyares notified around 30 staff members they're being let go — including 17 attorneys and 13 staff members. The attorneys include the solicitor general, Herring's deputies, and reportedly Helen Hardiman — an assistant AG who worked on housing discrimination. Miyares, who will take over Democratic AG Mark Herring, campaigned on a promise to pursue legislation that would enable state AGs to circumvent "social justice" attorneys who refuse to vigorously prosecute crimes.
That scene at the Union Pacific rail depot is all about wokesterism, not the weird things the press is cooking up. Sometimes, a picture is worth a thousand words. Sometimes, it's worth a million or more views. This brings us to the pictures rolling out from Los Angeles of the wholesale theft of Union Pacific's railroad containers, leaving thousands of broken packages strewn around tracks in photos redolent of places like Calcutta, India. [Tweet with video clip] That's wokesterism in action. What it's not is all the idiotic things the press has been trying to blame for it, and I'm looking at you, Los Angeles Times. Union Pacific is ready to throw in the towel on Los Angeles because these thefts are out of control — something like one out of six containers now gets broken into — and very few thieves are ever prosecuted.
Soft-on-crime Los Angeles DA ripped after child molester faces little or no time. Los Angeles' top prosecutor is under fire for allowing a transgender woman who sexually assaulted a 10-year-old girl as a minor to face a no-jail wrist-slap sentence. Hannah Tubbs, now 26, pleaded guilty to attacking the girl in a women's bathroom at a Denny's restaurant in 2014, two weeks before she turned 18, the Los Angeles Times reported. LA District Attorney George Gascón filed charges against Tubbs in early 2020, not long after taking office. But the progressive DA has refused to try juveniles as adults, citing studies that show adolescent brains aren't fully developed until age 25 and claiming that young offenders can be rehabilitated in juvenile facilities. At a hearing on December 14, the victim provided a written statement to the judge and was read out loud in court. She asked the judge to impose a sentence that Tubbs "deserved."
A dystopian and real 48 hours to commit crimes in Chicago. [Scroll down] In Chicago and suburban Cook County we have a different kind of 48 Hours. "When someone goes missing with home-monitoring — when they leave the house unauthorized," state Sen. John Curran (R-Downers Grove) said on this weekend's Flannery Fired Up on Fox Chicago, "they have to be gone for 48 hours before they can be charged now." "We've had stories, several stories," Curran told the host Mike Flannery, "about people on home-monitoring committing additional acts of violent crime when they go missing." "And any violation [of electronic-monitoring] should bring an immediate charge — not a 48-hour window," Curran added. What type of people are on home-monitoring in Cook County? "Seventy-five to 80 percent of my people on home monitoring are charged with a violent offense," Cook County sheriff Tom Dart revealed in an online discussion last week. "I have about 100 people on home-monitoring who are charged with murder."
Gang Members Accused Of Murdering LAPD Officer Charged Federally Due To DA's Refusal To Charge Enhancements. The four suspects charged in connection with the murder of Los Angeles Police Officer Fernando Arroyos are all affiliated with the Florencia 13 (F13) Latino street gang, police revealed Thursday. Officer Arroyos, 27, was fatally shot during an armed robbery as he was house-hunting with his girlfriend on Jan. 10. Police said the suspects targeted him because of the two silver necklaces he was wearing, KABC reported. Two women and three men were detained by Los Angeles County Sheriff's Department (LASD) detectives for questioning in connection with Officer Arroyos' death, LASD Homicide Bureau Captain Joe Mendoza revealed Tuesday, according to the Los Angeles Times. [...] Investigators said the three male suspects are all F13 gang members.
Incredibly, Democrats Want to Go Softer On Crime. Across America, citizens are up in arms about rising violent crime. In my own state of Minnesota, polls show that crime is voters' number one concern. And when they say they want the governor to focus on violent crime, they don't mean that they want him to encourage more of it. But liberals are untroubled by factors like public opinion, not to mention constitutional duty. Minnesota has a Sentencing Guidelines Commission that sets presumptive sentences for all crimes. Left-wing governor Tim Walz has stacked the commission with 8 of its 11 members, mostly liberal activists. One member of the commission, for example, is herself an ex-con and has argued that criminals should not be imprisoned lest they be "re-traumatized." While no one was watching, leftists on the Sentencing Guidelines Commission came up with a proposal to make Minnesota's already-lenient sentencing guidelines even worse.
2021 was a record year for homicides in Portland. In 2021 Portland, Oregon, recorded 90 homicides amid a surge in gun violence, shattering the city's previous high of 66 set more than three decades ago. The number of homicides in Portland surpassed more populous cities including San Francisco and Boston — and were more than double the number of slayings last year in its larger Pacific Northwest neighbor Seattle.
As if there weren't enough Joe Biden calamities, now it's pirate attacks? [Scroll down] What we have here is an unprecedented attack that's literally the work of pirates our supply chain, land pirates, who by this definition are the same thing. [...] More recently, the U.S. also acted swiftly with NATO forces to get the Somali pirates under control, ensuring that by 2013, there were no pirate attacks at all on Western cargo ships near the Red Sea. The attacks on our supply chain are the same kind of pirate attack, done on land and likely by local organized criminals and Mexican cartels, neither of which has any fear of the law.
Democrats 'New America': Here's the Aftermath of a Train Robbery in Los Angeles, Millions in Goods Lay on the Ground. According to Los Angeles Police trains are being frequently robbed and their goods are thrown all over the ground exactly like can be seen in this video. This is happening more and more frequently as Democrat cities across America are refusing to arrest people who are caught stealing. Now, thieves have realized where they can easily get massive amounts of merchandise without any fear of being recorded, just rob the source — trains and trucks! [Video clip]
Crimefighter exodus: Manhattan prosecutors flee DA office after Bragg takes helm. Prosecutors in soft-on-crime Manhattan District Attorney Alvin Bragg's office are flooding the exits amid his "radical shift in policy," The Post has learned. Bragg's controversial "Day One" memo issued on Jan. 3 told assistant district attorneys to not seek prison sentences for many criminals and to downgrade some felonies to misdemeanors. His leadership has already created a firestorm that has led to an online petition calling for him to be removed. "I know one [ADA] who was with the office over 20 years who left without a job," said a law enforcement source. "They didn't want to work in this kind of office. They wanted to continue prosecuting the law." Over the past two weeks, at least a dozen lawyers have quit.
Who kills the police? Put "race of people shooting police" into Google and your will get page after page of the opposite results, the race or ethnicity of people shot by police. This is obviously no accident. The media narrative is that police shoot people, mostly minorities, without justification. The question of who shoots the police is one that the larger society is generally afraid to ask. To ask that question might shed a different light on who the police shoot because it would put the question into a larger context about criminality. For the defund the police crowd and the progressive minions of distributive and restorative justice, it would undermine an empowering narrative that has enabled them to shackle the police while letting criminals run free without bail and being rewarded with pleas to lower offenses. For as long as the police and the "system" can be viewed as victimizing minorities, these minorities can be viewed as victims and not criminals.
Sen. Tom Cotton Introduces Bill To Keep Men Out Of Women's Prisons. Sen. Tom Cotton, R-Ark., is trying to shut down President Joe Biden's male-to-female prison pipeline before it starts. As The Federalist recently reported, the president plans to house federal prisoners according to their "gender identity" rather than by their biological sex. Now, the Arkansas Republican has introduced a bill that would require prisoners to be housed according to biological sex, rather than subjective claims of "gender identity."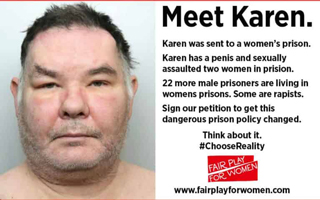 Not even criminals deserve this level of abuse. We all know that the Biden Administration hasn't yet met a law, rule, regulation, policy, procedure, or court ruling it is unwilling to blow up in the name of its ever-expanding wokeism. [...] Part of the planned renovations to the justice system include changes that would allow the Bureau of Prisons (BOP) to house incarcerated individuals in accordance with their gender identity. There are 157,472 federal prisoners, of which 10,965 (7%) are women. Of the remaining 93%, according to National Review, about 1,200 identify as transgender (male to female). Were they to be added to the female population they would constitute fully 10% of all those housed in federal women's prisons.
Seattle-area prosecutor defends light-on-crime approach for teens wielding guns at school: 'Get used to this'. A Seattle-area prosecutor was slammed over a recent presentation to law enforcement officials in which he insisted police should "get used to" the district attorney's office allowing juvenile suspects — even those accused of bringing a gun to school — to avoid jail time. Ben Carr, senior deputy prosecuting attorney for King County, made a recent Zoom presentation on "considerations for juvenile suspects." "Even for serious offenses the primary focus will be on rehabilitation," Carr wrote, adding in parentheses, "get used to this concept."
Rob a bank with a gun in NYC and get just one year in jail! George Soros-backed Manhattan District Attorney Alvin Bragg was greeted with growing backlash over his shockingly soft stance on crime that the progressive prosecutor revealed on Monday, less than 48 hours after new Mayor Eric Adams took office. Bragg, the newly minted prosecutor of the Big Apple's main borough, sent a memo to his staff announcing he 'will not seek carceral' sentences for criminals, unless they were guilty of murder or a handful of other crimes he deemed serious enough to warrant prison. His sweeping changes call on prosecutors to ditch felony armed robbery charges and instead charge suspects with petty larceny — a misdemeanor which carries a maximum of one year in prison — even when a weapon is involved if the firearm did not 'create a genuine risk of physical harm.'
Leaked Biden Plan Would House Violent Men In Women's Prison Cells. President Joe Biden is preparing to give every rapist and molester in federal prison a get-out-of-jail-free card. Specifically, Biden is offering to transfer any and all male criminals to women's prisons. All the men will have to do is say that they feel like a woman, and the Biden administration will take them at their word. This policy may be the worst part of a proposed executive order on law enforcement, a draft of which was obtained by The Federalist. Most of the proposal is devoted to, if not defunding the police, at least disarming and disabling them. But buried toward the end of the extensive planned action to get soft on crime is a small paragraph of anodyne bureaucratic language that orders the U.S. attorney general to "within 30 days of the date of this order, begin the process of identifying any necessary changes to the [Bureau of Prisons] Transgender Offender Manual ... to enable BOP to designate individuals to facilities in accordance with their gender identity."
Far-Left District Attorneys Have Unleashed Murder In Cities Like Philadelphia. We still debate the reasons that crime fell in the 1990s. Better policing? Longer jail sentences? An aging population? Removal of lead from the atmosphere? They all may have played a role, along with other factors we are probably missing. That debate is now academic. Crime has been rising for several years now. The new concern is why, and how we can get it to stop. Again, there are many factors, but the rise of leftist prosecutors who are soft on crime must be at the head of the list. In my hometown of Philadelphia, crime as a general matter has been getting worse for years, and there are statistics to prove it. Philadelphia, like many big American cities, is experiencing more violent crime than at any point in its history.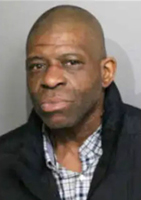 In Chicago, one man gives a whole meaning to revolving door justice. I believe that an ordered, prosperous society protects people's private property. Without that promise of protection, people either stop working to acquire property, which drags down the economy, or vigilante "justice" becomes the norm. Vigilantes will freely kill those they believe committed property crimes. The rule of law, after all, protects not only honest citizens but criminals as well. However, I strongly agree with the American tradition that does not impose the death penalty for property crimes. Prison time should be a sufficient deterrent. But what happens when even imprisonment isn't brought to bear against someone guilty of property crimes? In that case, you end up with 56-year-old Andre Burnett: [...] It's true that Burnett apparently has never committed a violent crime against a person or property. He steals things. However, in the aggregate, he is damaging society. He makes products more expensive, he reduces trust between citizens, and he burns up criminal justice resources. For a functional society, there should be a penalty for that.
Manhattan's 'progressive' new DA Alvin Bragg just gave a green light for anarchy. Old: If you can't do the time, don't do the crime. New: If you can't do the time, Alvin Bragg will be there for you. That much just became clear, as the newly minted Manhattan DA issued marching orders to his hundreds of assistants and support staff. [...] Specifically, Bragg says his office "will not seek a carceral sentence" for anything short of murder or deadly assault ("carceral" being progressive double-speak for prison). Also, he says minor crime won't be prosecuted at all. In other words, jail is to be reserved for ax murderers and their ilk; armed robbers and heavyweight drug dealers are to be minimally inconvenienced — and just forget about the quality-of-life law enforcement that was the beating heart of the Giuliani-era rescue of New York City decades ago.
Manhattan DA to stop seeking prison sentences in [a] slew of criminal cases. Who needs soft-on-crime judges when the district attorney doesn't even want to lock up the bad guys? Manhattan's new DA has ordered his prosecutors to stop seeking prison sentences for hordes of criminals and to downgrade felony charges in cases including armed robberies and drug dealing, according to a set of progressive policies made public Tuesday [1/4/2022]. In his first memo to staff on Monday, Alvin Bragg said his office "will not seek a carceral sentence" except with homicides and a handful of other cases, including domestic violence felonies, some sex crimes and public corruption.
Defunding the Police Has Been a Massive Failure. It is absolutely stunning that some people thought this would be a good idea and actively pushed it. Look at where we are now.
How Defund the Police backfired. Over the last two decades, progressives have established a new consensus on crime. Nonviolent felonies like shoplifting and drug possession should be reclassified as misdemeanours. Cities should defund the police and spend the money on nurses, psychologists and social workers instead. Offenders should have minimal involvement with the justice system — and be kept out of jail wherever possible. But now, rising crime is rapidly undermining the progressive consensus. Homicides rose 30% in 2020, and over two-thirds of America's largest cities will have had even more homicides in 2021 than in 2020. At least 13 big cities will set all-time records for homicides, including Philadelphia, Austin, and Portland. Meanwhile property crimes in California's four largest cities rose 7% between 2020 and 2021. Car break-ins in San Francisco declined temporarily in 2020, because Covid emptied the city of tourists, but they have since skyrocketed, reaching 3,000 in November. Many residents have stopped bothering to report crime.
Transgender Antifa rioter has federal case for assaulting Portland cops dropped after [completing] just 30 hours community service. The federal case against an Antifa rioter from Portland accused of assaulting police officers was dropped after she completed just 30 hours of community service. Eva Warner, who is transgender and was formerly named Joshua, was charged with felony civil disorder in September 2020 after she was arrested three times during Antifa riots in August. Warner, 26, would have faced a maximum sentence of five years in federal prison if convicted.
Washington State Democrats Want Decreased Penalties for Drive-By Shooters. In July, 17-year-old Tay'Zauhn Burns-Miller's life was snuffed out by a drive-by murderer. Just days before, Seattle was riven by a swarm of shootings in which six people were mowed down by shooters in one night. Four died. In October, a man escaped being killed by another drive-by shooter. And days ago, a man was critically wounded when a drive-by shooter picked him off as he sat in his car. Seattle, Washington's most populous city, had a record number of drive-by shootings in 2021. By July, the city's drive-by shootings had doubled over the year before. It's a problem. So why are Washington Democrats offering up a bill in the state legislature to lower the penalties for drive-by shootings? Well, there's woke and then there's just plain stupid. Washington state Democrats are vying to become the best stupid they can be, bless 'em.
Washington state lawmakers introduce bill that would reduce penalties for drive-by shootings. Washington state lawmakers introduced a bill this month that would reduce penalties for drive-by shootings with the aim of "promoting racial equity." The bill, introduced by Democratic Representatives Tarra Simmons and David Hackney ahead of the state's 2022 legislative session, would eliminate drive-by shootings as the basis for elevating a first-degree murder charge to aggravated murder in the first degree, which carries a mandatory sentence of life imprisonment. Drive-by shootings were added to the list of aggravating factors for murder charges in 1995. Other aggravating factors include the murder of law enforcement officers, murders committed by inmates while they are behind bars, and murder-for-hire schemes.
Six Political Predictions For 2022. [Scroll down] As of early-December there were twelve major U.S. cities — all run by Democrats — which had already set annual records for homicides, at which time there were still over three weeks left in the year. It's also worth noting that five of those twelve cities "topped records that were set or tied just last year." The situation is bad, but it's going to get worse. And Democrats only have themselves to blame. The left has demonized police by falsely accusing them of wrongdoing; please consider the shootings of Michael Brown and Jacob Blake as examples. They've promoted the idiotic notion of "defund the police," and in cities like St. Paul they've accomplished that goal only to end up on the aforementioned list of the dozen cities. They've implemented bail "reform," which simply puts violent criminals back on the street. They've decriminalized crimes (federal crimes) such as sex work and dealing drugs. And, of course, they embraced last year's BLM riots that killed 25 Americans. Put these actions all together, and we have a total disregard for the rule of law... and we have a recipe for disaster.
These Stores Are Closing Due To Looting And Lost Profits. As looting continues and lockdowns return, many retail companies have announced recently that they are shuttering some locations that have become simply too expensive to maintain. [...] Some of the country's major pharmacy chains have said that they plan to close a number of stores. In November, CVS announced that it will close around 900 retail locations over the next three years, which amounts to about 9% of its 10,000 stores. CVS locations across the country have been affected by looting over the past year and a half, but the company cited more customers shopping online in its decision to close stores. Rite Aid said just this week that it is closing 63 stores in order to reduce costs and boost profitability. In October, Walgreens announced that they would close five locations in San Francisco, citing rampant shoplifting across the city.
The Left denies there's a shoplifting boom. The Daily Mail reported, "A woman, armed with a pickaxe, was shoplifting at a Los Angeles Rite Aid. "Shoppers videotaped the bizarre scene on Thursday as the woman walked up and down the aisles with the weapon in hand. "She reportedly threatened employees and customers and warned that she would come back as she walked out with a basket full of merchandise. "It comes as LA and cities throughout California continue to be plagued by robberies amid the state's zero bail policies." There's your democracy. Californians voted to decriminalize shoplifting. Californians elected pro-criminal DAs. Shoplifting and the outright looting of stores are rampant in California. But just as the media called massive riots by Democrats in city after city mostly peaceful protests in 2020, the media is denying the theft. In the epicenter of the new lawlessness, the San Francisco Chronicle is the bulwark for thieves.
Democrats' U-turn on policing — too little, too late. In an astonishing reversal, San Francisco's mayor, London Breed, launched emergency police intervention in the city's crime-wrecked Tenderloin district. This is the woman who cut police and sheriff budgets by $120 million to pander to 2020's Black Lives Matter rioters. The decision brought a rain of ruin down on her metropolis, and now even its left-liberal residents have had enough. Breed's rhetoric has, if anything, changed even more dramatically than her policies. [...] Can other Democrats do the same and salvage the next election? Not likely. Even if a Democratic mayor here or there can perform such a volte-face, that option is not available to the party on a national level.
California's Zero-Bail Policies Have Been A Deadly Failure. California's state lawmakers recently failed to pass bail reform legislation, creating a case study in how fundamentally poor public policy will self-destruct if it's exposed for what it is. On the face of it, there is a logic to the continuing argument that cash-based bail is unfair to people who have little or no money. But that simplistic premise is deeply flawed and has led to a huge increase in violent crime in California, as well as in other places that implemented the policy. Unfortunately, the grim repercussions are not just statistical. There is a human face to criminal justice reform gone bad — and ultimately it tripped up the legislators behind the latest attempt at force-feeding bail reform to the Golden State's citizens.
Special Prosecutor: Cook County State's Attorney Kim Foxx Lied To The Public in Smollett Case. Cook County special prosecutor Dan Webb has issued his report on the Jussie Smollett scandal with scathing findings of misconduct by the Cook County State's Attorney's Office. The findings include a determination that Cook County State's Attorney Kim Foxx lied to the public about her communications and role in the scandal. Despite the highly improper handling of the case (including the dropping of the original charges against Smollett), Chicago voters still reelected Foxx who has an appalling record in office. For a native Chicagoan, it is an all-too-familiar pattern of corrupt or incompetent elected officials continuing in office. The question, however, is whether Foxx will face any bar action for allegedly lying to the public about the handling of the case.
Obama/Soros Puppet, Illinois State Attorney Kim Foxx, gets Exposed by Local Media. It looks like the house of cards Democrats have built over the last few years continue to fall apart. Now even the Jussie Smollett case is expanding to target those who tried to stop him from facing any criminal charges for flat out lying to the police. This case could also include CNN[']s Don Lemon who was helping Jussie get away with his crime, as well as Michelle Obama who was said to be very active in helping Jussie get away with the crime. [Video clip]
I suspect this happens far more than the news media knows, or wants to know:
Jury Foreperson Says 3 Jurors Wouldn't Convict Murderer Soley Because He Is Black. The foreperson of the jury in the murder trial of Dayonte Resiles said three jurors were unwilling to convict Resiles based on his race. The foreperson discussed on Friday the most recent twist in the trial that ended Wednesday with the hung jury. "[The three jurors] said, 'I don't want to send a young Black male to jail for the rest of their life or have him get the death sentence,'" said the foreperson. Resiles faces life in prison and possibly the death penalty for the murder of Jill Su, a 59-year-old Davie woman who was killed in her home back in September of 2014. [Video clip]
California's Zero-Bail Policies Have Been A Deadly Failure. In 2020, as an emergency measure during the COVID-19 pandemic, the California Judicial Council, hoping to prevent COVID's spread, had implemented zero-bail schedules to reduce jail populations. Senate Bill 262 was later introduced in another of a series of attempts to eliminate most monetary bail. For reasons having nothing to do with protecting health and safety, Senate Bill 262 would have made the schedules permanent. In effect, if defendants could not afford bail, they would simply be released. The grim reality of zero-bail policies became increasingly apparent as late summer turned to fall. Dramatic expansions in crime. Rampant retail theft. Law enforcement and prosecutors unified in their complaint that the zero-bail schedule was a problem. A big problem. In fact, the Judicial Council had terminated the zero-bail schedule order even before its emergency authority expired, presumably because these policies failed.
'Bail reform' costs 25 Chicagoans their lives, so far this year. Another day, another dead person, another beneficiary of the George Soros chaos masterplan of "bail reform." [...] The woman killed was one of 25 murder victims who can't speak up about this "bail reform." She's also one of 93 victims who've been victims of such attacks, the non-dead ones likely recovering in hospitals for gunshot wounds or still taking the flashbacks of terror at what might have happened. Sixty-one of these thugs have been "beneficiaries" of bail reform, which means no or low cash bail, meaning that they were permitted to await their trial dates in complete freedom, giving them the time to even the score with their hate targets ahead of their date with the judge and jury. This fiend was one of them. Bail reform has been a plague for years now, enabling violent criminals to walk free ahead of their trials. The Soros left and its allies have been calling it a matter of economic justice, given that many thugs don't have the same kind of money as people with productive jobs[.]
Why LA Must Show the Gascon the Door. If Los Angeles district attorney George Gascon has his way, the City of Angels will have sex offenders and violent criminals in their teens roaming free, under the pretext that they are juveniles. Never mind that they may be repeat offenders. Never mind that such leniency will encourage gangs to get their work done by those who should be in school or on the playground. Thankfully, there is growing outrage against Gascon's abominable ideas and a campaign to have him recalled is gathering steam. It must succeed so that Los Angeles is spared the fate of San Francisco, which Gascon (as DA in 2011-19) left in shambles and, in the words of former San Francisco deputy DA Nancy Tung, with the reputation of a city "where you can commit a crime and get away with it."
U.S. Justice Dept says inmates sent home due to COVID-19 will not be returned to prison. The U.S. Justice Department on Tuesday announced it would not force federal inmates who were sent home due to the coronavirus pandemic to return to prison once the emergency is lifted. The decision represents a major reversal for the department's Office of Legal Counsel, which previously had issued an opinion that said the Bureau of Prisons had no legal authority to keep inmates at home once the pandemic emergency had subsided. It also marks a victory for criminal justice advocacy groups who have fiercely lobbied the department and the White House to take steps to ensure that law-abiding, low-level inmates would not be forced back into prison.
He Thought He Was Going To Walk Out With Free Stuff, She And Her Firearm Had Another Idea. Google "Shoplifting in San Francisco" and you will find more than 100,000 hits. And you will find lots of YouTube videos, where you can watch a single thief, or an entire gang, walk into an SF Walgreens or CVS and empty the shelves. Most walk in, go about their pilfering, and then walk out, though at least one thief rode their bike into the store and departed the same way, carefully navigating their two-wheeler down a narrow aisle. We probably shouldn't call it shoplifting anymore, since that term connotes the idea of a person trying to conceal their crime. In San Francisco, there is no attempt to conceal theft, and there is almost never any effort by store employees, including security personnel, to confront the thieves. The most they do is record the thefts with their cell phones. Why is shoplifting so rampant? Because state law holds that stealing merchandise worth $950 or less is just a misdemeanor, which means that law enforcement probably won't bother to investigate, and if they do, prosecutors will let it go.
The Takers Are Taking Over. In metropolitan areas, we are seeing well organized mobs storming high-end stores, grabbing merchandise, fleeing, and openly selling their stolen goods. In Washington and state capitols, the progressive takers are demanding more and more free services and subsidies. All of this while the earners try to survive in the face recurring lockdowns, oppressive mandates, and their inability to find willing workers. Far too many struggle just to keep their businesses afloat. Speaker of the House, Nancy Pelosi, in response to the rash of smash and grab crimes asked, "Pray tell, where is this attitude of lawlessness coming from?" The minority leader Kevin McCarthy shared the obvious answer: "Speaker Pelosi should look in the mirror to see what caused the 'attitude of lawlessness' spreading across the country. Democrat politicians defunded police, raised money for rioters, and pushed policies that are soft on crime. They own this crime wave."
Coddling Crime Is Nuts. What Kudzu is to plant life, crime is to civil society. When crime is allowed to flourish, civility dies. You can't have both. Crime is flourishing in America today because the people we hired to contain it, feeds it, then punishes the people trying to stop it. The same people are forced to acknowledge that crime is a serious problem because it's now so obviously out of control. But they're pretending not to know how that happened. Jen Psaki attributes it to COVID and "a range of reasons." Oprah says we need more "love." Chicago's mayor, Lori Lightfoot, blames storeowners. Even Nancy Pelosi, the Queen of Hearts of the anthropomorphic political creatures inside the Woke Washington Wonderland, said she's baffled over why crime is anchoring its nodes in cities across America. "It's absolutely outrageous," said the woman who splurged the country's energy on a fathom Russian collusion, sham impeachments, and the Jan. 6 commission.
Recall, Remove & Replace Every Last Soros Prosecutor. Last year, our nation experienced the largest increase in murder in American history and the largest number of drug overdose deaths ever recorded. This carnage continues today and is not distributed equally. Instead, it is concentrated in cities and localities where radical, left-wing, George Soros progressives have captured state and district attorney offices. These legal arsonists condemn our rule of law as "systemically racist" and have not simply abused prosecutorial discretion, they have embraced prosecutorial nullification. As a result, a contagion of crime has infected virtually every neighborhood under their charge. Soros prosecutors refuse to enforce laws against shoplifting, drug trafficking, and entire categories of felonies and misdemeanors. In Chicago, Cook County State's Attorney Kim Foxx allows theft under $1,000 to go unpunished. In Manhattan, District Attorney Cyrus Vance Jr. refuses to enforce laws against prostitution. In Baltimore, State's Attorney Marilyn Mosby has unilaterally declared the war on drugs "over" and is refusing to criminally charge drug dealers in the middle of the worst drug crisis in American history. For a time, Los Angeles District Attorney George Gascon even stopped enforcing laws against disturbing the peace, resisting arrest, and making criminal threats.
Roses are Red, Crime is Blue. Rising crime in American cities is often ignored by the media, instead focusing on the Omicron variant and fully vaccinated universities and sport teams shutting down over new COVID cases, flying in the face of common sense and everything we have been told about vaccinations. ABC News dipped it's [sic] toe into crime reporting recently with this headline, "It's just crazy: 12 major cities hit all-time homicide records." While COVID cases might be spiking, so is crime, some cities breaking decades old homicide records. [...] It's interesting that the media and law enforcement have trouble finding motives or explanations when those might be politically incorrect. [...] What is the common denominator regarding the homicide spike in 12 major American cities? While ABC News is befuddled as to what these 12 cities have in common, Fox News, practicing journalism by asking basic questions of who, what, where, and why, easily found the common denominator. All 12 cities are led by Democrat mayors.
Our political divide is no longer between Democrats and Republicans. I noticed the uptick in the crime in New York in January 2020 when the "Bail Reform" law went into effect. Slowly on the local news, you heard about someone coming up the steps from the subway and getting cold-cocked in the face, elderly people getting thrown down and beaten, and other violent street crimes. It grew from there and, after George Floyd's death in Minneapolis, the kerosene was thrown on the previously slow-burning fuse. The Marxists tried telling us the crime wave was due to the pandemic but I knew — and believe others did too — that it started weeks before the first case of COVID was reported in the United States. Like a cancer, the effects of these policies took a while to spread and then accelerated quickly. The same pattern was repeated across America as other cities implemented "Bail Reform" and defunded their police departments. All the while, George Soros and other Marxist billionaires hell-bent on destroying this country helped install District Attorneys who refuse to prosecute criminals and judges who put repeat violent offenders back on the streets. Add in governors emptying prisons in the name of Covid and — voila! — instant anarchy.
San Francisco Mayor Declares 'State of Emergency' in Tenderloin District. San Francisco Mayor London Breed declared a "state of emergency" Friday in the Tenderloin district, a notoriously crime-ridden area near Market Street, the broad thoroughfare that cuts through the heart of the downtown area. Mayor Breed was among the first mayors in the U.S. to commit to "defund the police" in 2020 in response to Black Lives Matter protests, pledging to redistribute $120 million from the law enforcement budget to organizations in the black community. But the city was hit by a crime wave, particularly in the retail sector. Shoplifting, rarely prosecuted since the passage of Proposition 47 in 2014, making theft of less than $950 a misdemeanor, prompted several large retail chains to leave the city. And in the week before November, mass looting of high-end stores in Union Square prompted nationwide shock and outrage.
At least 16 cities see record homicides in 2021. At least 16 U.S. cities have set new homicide records in 2021, according to local police departments. It's a trend police departments have noted from East Coast to West, even as other violent crimes such as aggravated assault and non-violent crimes such as burglary decline in the same areas. "It's definitely worse this year, for us at least," Rochester Police Department Public Information Officer Carlos Alvarado told Fox News Digital of the upstate New York city's homicide numbers for 2021.
Here Are the Facts About Spikes in Crime That Sen. Dick Durbin Didn't Want Me to Share. It's no secret that Chicago, like many major U.S. cities, has suffered from an unprecedented spike in homicides and non-fatal shootings over the last two years. Despite seeing record low homicide rates between 2004 and 2015, Chicago residents are now experiencing violent crime at levels unseen in decades — including truly horrific surges in gun violence during 2020 and 2021. One important factor driving this violence is the failed leadership of Chicago's mayor and city council, particularly their general lack of support for the Chicago Police Department. Chicago's progressive prosecutors have exacerbated this problem by routinely allowing violent offenders to run amok without any meaningful consequences. And yet, when I attempted to diagnose this problem at a Senate Judiciary Committee hearing on gun violence in Chicago held earlier this week, Sen. Dick Durbin, D-Ill., twice interrupted my testimony.
As homicides surge in Minneapolis, Ilhan Omar denies her district has a crime problem. The only strategy that supporters of defunding the police have amid the surge in crimes and homicides is to ignore reality. Democratic Rep. Ilhan Omar is committed to this. Her constituents are living through one of the most violent years they have seen, and she has to pretend none of it is real. Omar responded to a Twitter user who said her district is "being overrun with violent crime" by definitively asserting that it is not. But that would be news to residents of Minneapolis, who sit in Omar's district and have witnessed a staggering number of homicides over the last two years.
How George Soros funded progressive 'legal arsonist' DAs behind US crime surge. For the last several years, billionaire philanthropist George Soros has been quietly financing a revolution in criminal justice reform, doling out tens of millions of dollars to progressive candidates in district attorney races throughout the country amid movements to abolish bail and defund the police. Working with an activist attorney, Soros, 91, mainly funnels cash through a complicated web of federal and state political action committees as well as non-profits from coast to coast, public records show. Last year, the Foundation to Promote Open Society, a nonprofit in Soros' orbit, gave $3 million to the Community Resource Hub for Safety and Accountability, according to a recent report. The group provides resources to "local advocates and organizations working to address the harm of policing in the US."
Here's the Perfect Example of What a Failure 'Defund the Police' Is. Democrats pushed to defund the police over much of the past year and a half. You even had people like Kamala Harris applauding the defunding — cutting millions — from the Los Angeles police. But when some cities caved and started cutting back on the police, it didn't end well. One of those cities was Burlington, Vermont — not a city that people necessarily think of as a high crime area. But residents and business owners ended up not feeling safe at night because the police department took such a hit from the defunding movement.
America's Unamerican Smash-And-Grab. [Scroll down] Within the first section of Proposition 47 lies the primary driver of "smash and grabs." Shoplifting is defined as "entering a commercial establishment with the intent to commit larceny while that establishment is open during regular business hours" where the value of the property does not exceed $950." That is, according to the California penal code, if someone enters the store when employees are present (putting them at risk) and loots $950 worth of items (if not more, as seen in many of the smash-and-grab cases), they should be allowed to walk free without punishment. This reclassification only allows criminals to get away with crimes instead of reducing crime itself. For instance, on November 19th, 20 to 40 people organized a burglary at a San Francisco Louis Vuitton store. It was not an act of opportunity but a raid organized to some extent through social media and messaging apps. With only five officially arrested in the above case, criminals are growing bolder, leading to more smash and grab events, such as when 90 people raided a Nordstrom Rack at the Walnut Creek shopping facility on November 20th. An estimated $100,000 worth of goods were stolen there.
What do migrant surges and smash-and-grab lootings have in common? The sudden appearance of smash-and-grab mass lootings has left a lot of people perplexed. After all, who [...] would do that sort of thing? [...] The people who engage in organized smash-and-grab lootings have an entirely unrecognizable mentality. Sure, they're likely fatherless. And sure, they're likely religion-less, with zero exposure to morality. It's natural to wonder if these people were raised by wolves and kept in some sort of den to come out like vampires now that Chesa Boudin is running the district attorney's shop in San Francisco. The phenomenon doesn't add up. Actually, between basic absence of morality brought on by social chaos, and the knowledge that one will never be punished for one's crime, there's an intermediary cause, an activator of this phenomenon. According to The Hill, citing the Wall Street Journal: ["]Police say that some of the smash-and-grab robberies that recently took place in California and Minnesota were organized on social media and were carried out by people who did not know each other.["] [...] And yes indeed, these people are out there and they are activated by social media — Facebook, Twitter, Snapchat, TikTok, and others — openly slavering to be included in these loot fests, all made possible by social media.
The Editor says...
[#1] The social media platforms are enabling, abetting, and facilitating these crimes, and should be held accountable for their part in them. [#2] Most Americans have an insatiable appetite for cell phone usage. I take the opposite view: In my opinion, this country would be far better off if an EMP attack wiped out all the cell phone systems. Kids might have to read books, use encyclopedias, and talk to adults. Adults might watch where they're driving, make plans well in advance of their daily activities, and act like civilized people in restaurants. Criminals would have one less way to plan their deeds, and would no longer be able to run their criminal enterprises from the county jail. But is that what you're rooting for? No, you're pushing for 5G service, cheaper phones, and a separate phone number for every child and each of the grandkids. If you're younger than 18, on the day that I'm sworn in as President, your phone will stop working.
Famous LA shopping center adds barbed-wire-like fence to deter smash and grabs. As a recent wave of mob-led store robberies has put retailers, mall operators and communities on edge, one popular shopping center is keeping an unusual security measure in place through the holiday season. The Grove, a famous open-air shopping complex in Los Angeles, has added a high coil fence barrier that resembles barbed wire at the property's entrances and exits.
Crime does cause poverty. Think about the current spate of smash-and-grab large-scale retail thefts. Two of those happened at the mall in my town. In the most recent orchestrated assault, some eighty young people, mostly males, pulled up in about a dozen vehicles and ran into Nordstrom swinging crowbars, breaking display cases, and stealing 200 thousand dollars' worth of goods. They injured five employees. The scene was repeated not only throughout California, but in several major cities. Some of my neighbors used to go to the mall during Christmastime to shop, to dine, and to look at the Christmas displays. But not this year. Fear permeates the community, especially among the elderly. A friend in Chicago used to go to the Magnificent Mile, also the recent scene of violent theft, with his family every Christmas season, but not this year and maybe never again. Violent thefts create fear, and where there is fear, there is avoidance. Fewer shoppers means less spending on goods and services.
The grabbing granny behind San Francisco's looting spree. Smiling happily at a baby shower: this is the mom-and-daughter crime duo busted for looting a San Francisco Louis Vuitton store in the run-up to Thanksgiving — one of a series of smash and grab raids that has turned the city's posh Union Square into a boarded-up fortress. Grabbing grandmother Francill White, 53, and daughter Kimberly Cherry, 28, were two of five looters nabbed by police over the November 19 incident that saw thieves make off with more than $1million-worth of designer goods. Along with co-accused Tameko Miller, 23, and Ivan Speed, 34, the pair have been charged with four felony counts of looting during a state of emergency, second degree commercial burglary, grand theft and receiving stolen property.
Black Lives Clearly Don't Matter to BLM or to Soros-Backed Rogue Prosecutors. Grim news confronts Americans in the closing days of 2021: as they prepare to gather with loved ones around the Christmas tree, their fellow citizens are being gunned down in the inner city in ever increasing numbers. And the news is likely to get worse. That is because America's leaders and talking heads refuse to deal directly with the ongoing effort to gut law enforcement and the entire criminal justice system. Nor are they willing to address the political violence that has led to the precipitous rise in homicides since the fateful year of 2020. And the silence continues even though — just as news outlets were reporting record rises in murders in 12 cities — Black Lives Matter, the organization that led the political violence, released right on cue a new statement doubling down on its call for "the abolition" not just of police, but also prisons and the court system.
Democratic mayors under fire as crime, violence plagues Chicago, New York, Philadelphia. Democratic mayors are raising eyebrows with their responses to the rising crime plaguing major cities like New York City, Chicago and Philadelphia. The U.S. murder rate rose 30% between 2019 and 2020, according to FBI data — the largest annual increase on record, with Chicago topping the list. At least 12 major cities, including New York, have already set historical murder records in 2021. Robberies and assaults are also on the rise, and retailers in major cities across the country are reporting an uptick in organized smash-and-grab crimes during the busy holiday shopping season. Chicago Mayor Lori Lightfoot faced criticism last week after she responded to the recent flood of robberies in her city by blaming retailers for not better protecting their merchandise.
New data reveals that 129 criminals have joined the ranks of 'double-lifers' in just 10 years. Dozens of killers, rapists and paedophiles released from prison have been given second life sentences for further offences. Over the past decade 129 criminals who were jailed for life have been handed the same sentence again. The figures will reignite the row over the role of the Parole Board following controversies over Black Cab rapist John Worboys and child-killer Colin Pitchfork.
What Black Lives Matter has accomplished. [Scroll down] In line with its radical "Defund the police" slogan, police budgets have been slashed in major cities across the country, including Seattle, Portland, Oakland, San Francisco, Los Angeles, Minneapolis, Milwaukee, Chicago, Washington, Philadelphia, and New York City. Without the necessary resources to police communities, the number of arrests plunged by 24% between 2019 and 2020, the years for which data are most recently available. The number of people in prison has also dropped dramatically, with the Democratic-controlled states of California and New York seeing the biggest reduction in the number of criminals behind bars. This is also a consequence of liberal prosecutors in big cities such as Los Angeles, San Francisco, and Philadelphia deliberately seeking fewer convictions for those actually arrested by police, often withdrawing charges in winnable cases even against violent repeat offenders. This has had predictable results. Asked why homicides were rising nationwide, former New York Police Department Chief of Detectives Robert Boyce told ABC News, "Nobody's getting arrested anymore. People are getting picked up for gun possession, and they're just let out over and over again."
Brazen crime, open drug use and trashed streets have some residents of tolerant San Francisco say they've had enough. San Francisco's brazen crime, open drug use and trashed streets have made even the most progressive of the city's famed liberal residents demand a return to law and order as they seek to recall the woke district attorney. News of attacks on Asian American seniors, burglarized restaurants, and boarded-up storefronts in the city's once-vibrant downtown greet the citizens of the City by the Bay on a near-daily basis. And that was before a series of headline-grabbing crime stories in which mobs of looters smashed windows and grabbed luxury purses in the downtown Union Square shopping district.
The California Crime Wave. Many people in the multi-troubled state of California are living in fear. It is bad enough that for almost two years the Democrats in charge of the state government have used the war on COVID as an excuse to expand their powers and abuse us with strict lockdowns, school closings and mandates. But seven years ago the state's so-called progressives brought us Proposition 47, a sentencing "reform" measure that among other things essentially decriminalized retail theft by making stealing anything with a value of less than $950 a mere misdemeanor. If you combine that dumb idea — which the Los Angeles Times points out "was co-authored by then-San Francisco — now Los Angeles — Dist. Atty. George Gascón and strongly supported by then-Lt. Gov. Gavin Newsom" — with the even dumber idea of defunding the police, you will understand why California is in the midst of a crime wave.
After more than 30 busts, alleged pickpocket nabbed again at Rockefeller Center — and released. A serial pickpocket with more than 30 busts under his belt was pinched again last week while targeting unsuspecting tourists at the Rockefeller Center Christmas tree, only to be dumped back on the street the next day, law enforcement sources and authorities told The [New York] Post. Gary Teasley, 65 — who has been known to wear snazzy outfits, including a long dark fur coat and fashionable hat, during his alleged crimes — is so familiar to cops that they're on a first-name basis, a source said. Teasley is such an illicit pro that he also used to keep a storage locker with stolen wallets and other goods — and a detailed record of the heists, broken down by location and category, sources said. But the ex-con didn't even get slapped with a supervised-release restriction, much less a bail, after his latest arrest.
Where Dems Rule and Police Are Defunded, Blood Coats the Streets. Philadelphia, the nation's sixth largest city, recorded 523 murders as of Dec. 7, surpassing its formal grim milestone of 500 murders, which was set in 1990, police data showed. [...] Besides the total control of the cities by Democrats for decades, what could possibly be the other factor in these cities that accounts for such high murder rates?
San Francisco Sees 3,000 Car Break-Ins in 1 Month; 'It's Out of Control'. A recent video of an auto-burglary on a busy San Francisco street shows just how commonplace it is and how residents have become inured to the situation. Tourist hot spots are popular places for car burglars. A recent smash-and-grab on Grant Avenue near Jackson Street in Chinatown took place within feet of bystanders. A driver gets into his car across the street, as the thief peers into the victim's car. Security video shows a pedestrian walking down the sidewalk and a woman trying to get inside a building, as the burglar looks around. The thief smashes the back window, steals two bags and then goes back for more — all while people nearby carry on.
Beverly Hills residents arming themselves with guns in wake of violence. "I've always been anti-gun," said Debbie Mizrahie of Beverly Hills. "But I am right now in the process of getting myself shooting lessons because I now understand that there may be a need for me to know how to defend myself and my family. We're living in fear." During Black Lives Matter protests last year, Mizrahie told The Post, her neighbor's home was firebombed with Molotov cocktails. "My kids were outside and they saw a huge explosion," she said. "[The neighbor's] backyard went up in smoke. Trees burned down ... But it's only gotten worse. Beverly Hills has been targeted." Mizrahie, a 40-something mother of two teenagers, isn't alone. Ever since the protests last year descended into riots and lootings, a growing number of Beverly Hills residents have been buying weapons.
LAPD Head Tells Tourists Not To Come To Los Angeles, Cops Can't Guarantee Their Safety, It's Like The Purge Movie. With many people feeling Southern California is experiencing a violent crime wave, even prompting the head of the Los Angeles Police Department's union to warn tourists away, LAPD Chief Michel Moore tried to assure people that crime is not out of control in the city. "My message to anyone thinking about coming to Los Angeles, especially during the holiday season, is don't," Jamie McBride, the head of the LA Police Protective League, the union representing LAPD officers, said in a television interview. The message from McBride comes as what many residents and business owners view as a wave of crime slamming the city and surrounding areas. "We can't guarantee your safety. It is really, really out of control. I said it to people before, it's like that movie 'Purge,' you know, instead of 24 hours to commit your crime, these people have 365 days days to commit whatever they want," McBride said. [Video clip]
San Francisco is so Lawless Stores Have Turned into Prisons to Keep People From Stealing. California is quickly becoming a third world nation as Democrat Governor, Gavin Newsom, does his best to bring about the nations richest state's demise. After a law was passed that would allow people in the state to steal up to $950 worth of merchandise in what appears to be an attempt by the elites to destroy small businesses so everyone is reliant on the government, millions of dollars were stolen from businesses large and small. Wealthy corporations like Safeway have the funds available to turn their stores into prison-like buildings in order to stop the theft, while smaller mom and pop stores are robbed into bankruptcy. [Video clip]
Chaos and the Threat to Democracy. [Scroll down] No revolution takes place without elites. The men and women running through the streets with guns are only instruments. Somewhere an out elite provided the ideological justification and weapons for revolt, and before that they sowed chaos in various ways. And this, oddly enough, brings us to a shootout in broad daylight in Chicago between two gangs. When the shooting stopped, one person was dead and two were wounded. Five gang members allegedly involved in the shootout were arrested. Yet Chicago's controversial states attorney, Kim Foxx, refused to prosecute them. "Mutual combatants was cited as the reason for the rejection," according to a Chicago Police Department report. As long as both sides willingly participated in combat on Chicago's streets, no crime was committed, was the CPD's interpretation of Foxx's decision.
L.A. Police Union Head On Tourists: Stay Away, [the cops] Can[']t Guarantee [your] Safety. The head of the Los Angeles Police Department's union issued a dire warning to visitors. In an interview Wednesday, Jamie McBride of the Police Protective League warned tourists against visiting the city amid a surge in violent crime. He emphasized they simply cannot "guarantee your safety" as things have gotten out of control. [...] Furthermore, the police chief emphasized almost all 14 criminals who were arrested after a recent smash-and-grab robbery have since been released due to California's zero bail policy, which he stressed needs to be modified. "Eleven were released on zero bail and we need the criminal justice system to look at those offenses and recognize how to keep the most dangerous individuals off the street," said Moore.
Heather Mac Donald: 'Savage' Crimes No Longer Have Consequences — Civilization 'Breaking Down' in 'Slow-Motion'. Heather Mac Donald, a fellow at the Manhattan Institute and among the nation's foremost statisticians of crime, blasted current criminal justice reform policies which signal to criminals that even "appalling, savage" crimes have no consequences, calling the narrative of minorities under threat from police in America a "completely false" one perpetuated by the Biden administration and the media, while warning that "civilization is breaking down" as the country undergoes a "slow-motion riot."
Rise of Violent Crime: Democrats Have a Woke Rogue Prosecutor Problem. The story gripping America is violent crime. It is the most important story out there now, and nurtured by woke rogue prosecutors in big cities across the country, many of them supported by leftist billionaire George Soros and other wealthy political donors like him. From murders to mob action, to those videos of looters and smash-and-grabs in high-end retail outlets right before Christmas, from innocents, including bus drivers beaten to a pulp by street mobs, to politicians blaming the victims and the citizens avoiding the downtowns out of fear. It's all of a piece. The increase of violent crime is the number one issue in America. People might not talk about it publicly at work, lest they be accused of some social sin. But they do talk about it when they're alone, in their cars, in their homes, at dinner with their families.
Anti-Soros D.A. in San Diego throws the book at antifa. In California's second-biggest city, San Diego, they've got a district attorney who thinks it's her job to prosecute criminals. [...] She's leveling jailtime charges against 10 antifa thugs after an unprovoked assault on Trump supporters who, videos show, were just standing there and not even fighting back last January. The thugs, who must have thought they were in Portland, were filmed openly engaging in brutal attacks on clearly peaceful people, waving their red and black flags, which included a hideous beatdown of a cowering defenseless woman laying in the street as the police stood by and did nothing.
A dozen US cities set annual murder records with three weeks left in 2021. At least 12 major US cities have already set historical murder records in 2021, even as three weeks remain in the year. Philadelphia, the nation's sixth largest city, recorded 523 murders as of Dec. 7, surpassing its formal grim milestone of 500 murders, which was set in 1990, police data showed. The City of Brotherly Love had recorded significantly more murders in 2021 than New York City's 443, despite having approximately six times fewer residents. "It's terrible to every morning get up and have to go look at the numbers and then look at the news and see the stories. It's just crazy. It's just crazy and this needs to stop," Philadelphia Mayor Jim Kenney, a Democrat, reportedly said after his city broke its own infamous benchmark.
A Dozen US Cities Blow Away Their Annual Murder Records — With One Glaring Thing in Common. While Los Angeles, New York City, and Chicago — which leads the country with at least 739 murders this year — remain below their respective record annual homicide rates of the 1990s, at least 12 large cities across America have already broken their annual records. These cities have one thing in common: They're all run by Democrats. [Tweet] Many of the same Democrat cities, incidentally, whose city councils have supported the Defund movement in one fashion or another since the early days of the "peaceful protests" in the aftermath of George Floyd's death, cashless bail, and treating violent criminals' cell doors like revolving doors. Go figure. All Democrat-controlled city governments. Every one of them.
A dozen major US cities smash annual homicide records (and they are all Democrat). Philadelphia has shattered its 30-year-old record for annual murders, surpassing the much larger cities of New York and Los Angeles as a dozen major cities post all-time records for homicides — all of them with Democratic mayors. As of December 6, Philadelphia had recorded 521 homicides for the year, surpassing New York's 443 and Los Angeles at 352. This is despite the fact that with a population of 1.5 million, the City of Brotherly Love is less than half the size of Los Angeles and one-fifth of New York.
Chicago Mayor blatantly lies about crime in her city. Chicago Mayor Lori Lightfoot held a press conference yesterday in the Windy City. Setting the stage for the current topic of discussion, she announced that Chicago Police Officers should expect to have some of their days off canceled in the coming days and weeks. One reporter asked her to comment on the fact that the number of murders in Chicago is about to pass 800, a level not seen in a generation. And there are still more than three weeks left to go in 2021. The Mayor's response left a lot of people rolling their eyes. After initially admitting that the city was facing "challenging times," she went on to claim that the rates of all other crimes (presumably besides murder) are "at 25-year lows." As CWB Chicago was quick to point out, that statement is indisputably not true.
Black Crime: 'Slavery and Jim Crow Ain't Got Nothin' to Do Wit' 'Dis'. [Scroll down] Tips helped police track down my cousin's killer. He was arrested, then released on lesser charges with a court date. Not enough evidence to hold him, they say. Possible, but I couldn't help but think about all the garbage theories driving the push to "address racism in the criminal justice system" these days. Bail reform. Reducing incarceration. Jury nullification. Defunding police. None of it's working. And given the fixed inclinations of basic human nature, it will never work. Human nature was never factored into the left's Utopian theories. These policies clearly and predictably erode the systems we've designed to punish, control, and discourage crime.
California Needs To Stop Its Crime Spree Before It Goes National. Californians have only themselves to blame. They passed Proposition 47 in 2014 by a 60%-40% margin. Among the measure's provisions is a sort of decriminalization of some thefts. Members of the criminal class are well aware that Prop 47 allows them to steal as much as $950 worth of goods without being charged for a felony. That's why some have been seen adding up their "takes" on calculators to be sure they don't exceed the threshold, and will be busted for only a misdemeanor if arrested at all. The bandits have also been emboldened by prosecutors who are reluctant to prosecute — Chesa Boudin in San Francisco, George Gascon in Los Angeles — and a statewide no-cash-bail policy for suspects who can't afford the going rate. While in many cases the policy supports our system's presumed-innocent principle, it also acts as a get-out-of-jail-free card, allowing repeat offenders to steal again. Inspired by criminals' success in California, thieves have hit stores in Chicago and Minneapolis. How long before every big city in the country is overwhelmed by similar crimes?
Why Violent Crime Is Rising. [S]hootings and homicides are rising sharply in Los Angeles. At least 1,800 people have been shot in Los Angeles in 2021, up from 1,530 in 2020. Homicides in L.A. rose nearly 50 percent, from 161 to 236, between January and October of 2020 and 2021. In L.A. county as a whole, 773 people have been killed so far in in 2021. The suspect in Avant's murder, Aariel Maynor, fled the scene but then accidentally shot himself in the foot after, apparently, robbing another house a few blocks away. Maynor was released on parole on September 1 of this year, after having served two four-year terms for robbery and inflicting severe bodily injury. Over the last two years, L.A.'s progressive District Attorney George Gascón reduced the jail population by at over one-third. "It's [bad] over here," said a L.A. police detective. "Bad guys are released quicker than we can finish the paper work, and that's just the tip of the iceberg." Incarceration rates in the United States are at a thirty-year low. In 2019, the state and federal imprisonment rate of 419 prisoners per 100,000 US residents was the lowest it had been since 1995, and was a 17 percent decrease from 2009.
Guaranteed Murder. Some progressives want to abolish cash bail at the same time as abolishing jails and the police. Others want bail applied only in the case of felonies or some other cohort of violent crimes. Still others want bail always to be set at amounts that a defendant can make. A new proposal from a few law professors even suggests that the government should set bail and then subsidize the bail payments. In New York, Democrats rammed through a bail-reform bill that stripped judges' ability to require cash bail for certain offenses. Violent crime has risen, particularly in New York City, and many observers point to the reform as a factor. Police and citizens are starting to rethink the wisdom of this movement. New York governor Kathy Hochul is considering scaling back the progressive bail reforms, concerned about the impact of violent crime on the very communities that the measure was supposed to help.
Report: 60 Police Officers [have been] Shot [and] Killed This Year as Ambush Attacks Skyrocket. A total of 60 United States police officers have been shot and killed in the line of duty since the beginning of the year, new data reveals, following anti-law enforcement riots and the start of the "Defund the Police" movement in 2020. According to records from the National Fraternal Order of Police (FOP) and the Officer Down Memorial Page (ODMP), 60 police officers across 45 U.S. states and territories have been killed in gunfire from January 1 to December 3 — a nearly 28 percent increase in fatal shootings of officers compared to all of 2020 when 47 officers were shot and killed.
Nothing is Anybody's Fault. [Scroll down] San Francisco has been the worst-hit of many Democrat-run cities by organized retail theft rings stealing for profit millions of dollars in merchandise. [...] It's of a piece with Soros-funded D.A. Chesa Boudin's policy of releasing people from jail unless they threaten public safety. His nonaccountability policies for crime this week forced the release of a woman who stole $40,000 worth of merchandise. You could also hold accountable California voters who in 2014 approved Prop 47, a ballot measure that put the threshold for felony theft at $951 — a figure that's not cumulative. You can rob $950 worth of stuff every day and walk out free as a bird. Maybe smart merchants will just label everything in the shop $951. Maybe Californians who can't find any available shops will rethink Prop 47 — along with the folks they elect to carry out the law. Maybe shops in California cities will shutter and close; commercial property tax revenues will sink; and Californians will drive to Nevada to buy their necessities and use drone deliveries from fortified warehouses in state.
Chicago is what happens when a culture loses its moral grounding. Chicago's Loop encompasses the city's central business district, which is also the second-largest commercial business district in America (or so Wikipedia tells me), filled with restaurants, offices, retail stores, hotels, and historic attractions. It lies at the heart of Cook County, the same county that elected Kim Foxx, the Soros-designated district attorney who doesn't believe in prosecuting crime. When you couple Foxx's aversion to enforcing the law with generations of people who have grown up without any moral grounding, you get a weekend in the loop complete with beatings, a shooting, and general misbehavior.
Looters steal $5 million of products from 15 cannabis shops in the San Francisco Bay Area in a single month: One business. Cannabis shops across the San Francisco Bay Area have been thrown into dire straits as gangs of thieves broke into more than 15 shops throughout November during the series of 'smash-and-grab' robberies that are plaguing California. Oakland Police Chief LeRonne Armstrong told reporters that 'hundreds' of vehicles targeted marijuana stores in Oakland last month, firing 175 shots and stealing about $5 million worth of products. Alphonso 'Tucky' Blunt, owner of Blunts and Moore, told MJBizDaily that his store lost about $25,000 during a November 22 raid, where more than a dozen burglars ransacked the store.
L.A. Arrests 14 for 'Mass Looting,' but Lets All of Them Go. Officials in Los Angeles announced Thursday with great fanfare that they had made 14 arrests in connection with recent "mass looting" events in the city — but all fourteen have since been released from jail, either with or without posting bail. [...] "Progressive" policies to reduce or eliminate bail have come under the spotlight recently, after a number of high-profile crimes allegedly committed by those released, including a mass murder in a Christmas parade in Waukesha, Wisconsin. California has a particular problem: not only is cash bail being removed, but the state is governed by Proposition 47 of 2014, which makes retail thefts of up to $950 misdemeanors instead of felonies, meaning that fewer are ever fully prosecuted. Both Los Angeles and San Francisco have seen mass looting events in the past several weeks.
Wall Street execs beg JPMorgan to cancel 20,000-strong conference in San Francisco because of out-of-control 'smash-and-grab' crime. Multi-millionaire Wall Street executives have begged the world's biggest bank to cancel its in-person conference in lawless San Francisco next year because they fear for their safety with the city's out-of-control smash-and-grab crime. A number of unidentified high-ranking financiers have complained about having to make the trip to attend JPMorgan's 40th Annual Healthcare Conference in the crime-ridden Bay Area in January. 'I'm scared, the amount of lawlessness now is astounding,' one senior Wall Street executive told the New York Post. 'Violence is a huge topic of discussion at our bank.'
Third Worldizing America. In a recent online exchange, the YouTuber Casey Neistat posted his fury after his car was broken into and the contents stolen. Los Angeles, he railed, was turning into a "3rd-world s—hole of a city." The multimillionaire actor Seth Rogen chastised Neistat for his anger. Rogen claimed that a car's contents were minor things to lose. He added that while living in West Hollywood he had his own car broken into 15 times — but thought little of it. Online bloggers ridiculed Rogen. No wonder — the actor lives in multimillion-dollar homes in the Los Angeles area, guarded by sophisticated security systems and fencing. Yet both Neistat and Rogen accurately defined Third Worldization: the utter breakdown of the law and the ability of the rich within such a feudal society to find ways to avoid the violent chaos.
Willie Horton and the Democratic Party's Greatest Fear. Republicans call for high bail levels for proven violent repeat offenders and bail-jumpers; Democrats call for an end to bail, and for the virtual elimination of holding even dangerous prisoners until trial. Republicans call for stiff and certain sentences for convicted violent criminals; today's Democrats call for never-ending second chances, and even for the elimination of prisons themselves, as in the meantime, impatient Democrat governors and judges routinely throw open the prison gates on the slightest whim. [...] Republicans warn against the cultural decline that has children more likely to be raised in a single-parent household than in a nuclear family unit; Democrats go so far as to champion single motherhood as an objective good, campaigning for ever more welfare programs to encourage such generational dependence. Is it any wonder that our nation is suffering a massive crime wave? Is it any wonder that overwhelmed and unsupported police are resigning and retiring in disgust and despair?
Death by Politics. The defunding of our cities' police forces and the tragic mayhem it caused have resulted in disorder nationwide and uncountable deaths. Since the demise of George Floyd, Democrat mayors of our largest cities such as Chicago, Detroit, Los Angeles, and New York have left these communities open to the most violent elements of our society. Leftist prosecutors are also to blame. They purposely refused to properly process dangerous criminals, allowing even murderers to go free. Thousands of Americans have died in our streets, while Democrats yell that guns are the problem. These deaths are the direct result of the Democratic actions. Travel to any of our largest cities, and you are taking your life into your hands. Mayors and local officials who participated in movements to defund the police should be charged with malfeasance in office, as these cockeyed actions surely led to Death by Politics in the thousands.
Bank of America execs warn junior staffers to 'dress down' as NYC crime surges. Amid a surge in some New York City violent crime, Wall Street bigwigs continue to encourage younger staffers to come into the office — but to do so with caution. At Bank of America, senior executives have quietly encouraged younger employees to "dress down" to attract less attention as they make their way to B of A's tower at 1 Bryant Park. These execs have told their staffers that dressing up, or wearing anything with a Bank of America logo, could make them a target. One bank employee told On The Money he is on high alert after he spotted someone with a knife near the office during a recent trek to the Manhattan office. Of course, it's not just Bank of America where worries over crime pervade. The city reported a 15 percent increase in felony assaults over the past 28 days, as of Nov. 28, when compared to the same period a year ago, according to NYPD statistics. (Murder rates have surged 42 percent over the past two years, but remained largely flat over the past year.)
America's smash-and-grab crime wave baffles congressional Democrats. Democrats on Capitol Hill are flummoxed by the waves of smash-and-grab retail thefts in their states, with some denying it's happening and others saying they are not ready to make major shoplifting a felony. Rep. Alexandria Ocasio-Cortez, New York Democrat, said retailers could be fabricating the rash of smash-and-grab burglaries and "flash mob" shoplifting sprees. "We have to talk about specifics because, for example, we're actually seeing a lot of these allegations of organized retail theft are not actually panning out," she told The Washington Times. [...] Organized crime theft slammed big-box retail stores including Apple, Nordstrom and Home Depot in San Francisco, Los Angeles, Chicago, Minneapolis and other cities, according to police reports.
The Looting Will Stop When Store Owners Can Shoot On Sight. In the upside-down morality of the left, it is perfectly acceptable for criminal gangs to target high-end stores free of consequences. At once ascribing poverty, immoral historical legacies, and contemporary systemic racism, we are supposed to believe that what is happening is actually a form of justice. Nothing could be further from the truth. There is no moral or humanitarian justification for the now-daily shoplifting and burglary sprees witnessed time and again in various California cities and across the country. Are the black youths hungry? Are they robbing a grocery store? Are they impoverished, thereby stealing the jewelry to sell? Or, are they simply products of a failed culture that are protected and encouraged by malicious political actors? It should be as simple as saying that stealing is wrong. If it is not yours, don't take it. If you want something, earn it. It is a crime in and of itself that the criminal justice system allows this perverse form of social engagement to continue.
Thieves Raid Shipping Containers on Union Pacific. Thieves continue to target shipping containers loaded onto Union Pacific trains in the Los Angeles region, leaving open boxes strewn across the ground around the tracks. "We are aware of the problem and we're working to resolve the issue and we're working with local law enforcement in that county," Union Pacific spokeswoman Robynn Tysver told The Epoch Times. Cargo theft reports along the West Coast of the United States have increased 42 percent year-over-year, according to CargoNet, an industry organization dedicated to the prevention of cargo theft. "This comes as no surprise, as California continues to struggle with frequent thefts of high-end computer electronics shipments," CargoNet reported. A law enforcement task force made up of representatives from the Los Angeles Police Department, the California Highway Patrol, and the Union Pacific Railroad Police, was working on the problem, according to the LA County Sheriff's Department.
Litany of Examples that Democrats are Siding with Criminals — Encouraging Criminality. Are Democrats encouraging criminality in order to say the current system doesn't work and therefor it should be replaced by a new one that allows them to crack down with much harsher penalities? It appears as if Democrats are following the same techniques used by dictators throughout history in order to destroy a current system of government, encourage the criminals to scare people into new laws to give away their own freedom. [Video clip]
28 Photos Show Just How Horrible Christmas Is in San Francisco This Year. Thanksgiving has come and gone, and we have now moved into the time of year when Christmas shopping is in full swing for many Americans. However, holiday-lovers in San Francisco will face a disturbing picture when they set out to buy their Christmas gifts this year. On Monday [11/29/2021], San Francisco resident and Life School founder Michelle Tandler posted a thread of images on Twitter showing downtown businesses boarding up their glass windows to protect from the rampant crime in the city.
NYC man predicts he'll dodge bail after 3 busts in 36 hours — and he's right. A Brooklyn homeless man was busted three times in just 36 hours last week, boasting to NYPD cops that he would dodge bail at each turn because he "didn't have a record." He proved to be right. Agustin Garcia, 63, was charged with robbing two Manhattan straphangers — wielding a knife against one of them — and stealing a beer from a Bronx bodega in rapid succession, prosecutors and law-enforcement sources told The [New York] Post. Manhattan prosecutors twice asked that Garcia be held on bail amid his alleged crime spree, only to be denied by judges. It wasn't until the suspect was busted a third time that he was sent to Bellevue Hospital for a psychiatric evaluation, although still without any bail to keep him locked up.
Why Crime Is Out Of Control in San Francisco. When Chesa Boudin ran for San Francisco district attorney in 2019, he said crime was caused by poverty, wealth inequality and inadequate government spending on social programs. He called prostitution, open drug use and drug dealing "victimless crimes" and promised not to prosecute them. The result has been an increase in crime so sharp that San Francisco's liberal residents are now paying for private security guards, taking self-defense classes, and supporting a recall of Mr. Boudin, with a vote set for June 2022. Retailers like Walgreens and Target are closing stores in the city, citing rampant shoplifting. Last week, a shockingly organized mob of looters ransacked a downtown Louis Vuitton store. Mr. Boudin and his defenders say crime in San Francisco has actually declined under his watch. The store closings had little to do with shoplifting, they insist; Walgreens announced in 2019 it would close stores as a cost-saving measure.
Losing Confidence in the Pillars of Our Civilization. The American criminal justice system also used to earn the respect of conservatives. Prosecuting attorneys, police chiefs, and big-city mayors were seen as custodians of the public order. They were entrusted to keep the peace, to prevent and investigate crime, and to arrest and prosecute criminals. Again, not so much now. After 120 days of mostly unchecked riot, arson, looting, and violent protests in summer 2020, the public lost confidence in their public safety agencies. District attorneys in several major cities — Chicago, Los Angeles, San Francisco, and St. Louis — have often predicated prosecuting crimes on the basis of ideology, race, and careerism. In the current crime wave, brazen lawbreakers enjoy de facto immunity. Mass looting goes unpunished. Indictments are often aimed as much against those who defend themselves as against criminals who attack the innocent.
In police-defunded Minnesota, thousands of people are now just flat out refusing to pull over for cops. According to reports, thousands of drivers are refusing to stop when police attempt to pull them over, with data showing that it happened more than 3,100 times in 2020. New research looks into what is behind the uptick in people not following the law. [Tweet] "Super speeding" is way up in Minnesota, with the Minnesota State Patrol regularly clocking speeds of more than 100 miles per hour. Fatalities are up too and there is something else that is making the roads even more risky. Col. Matt Langer said in a statement: "People are fleeing from police at a rate we've never seen before. This is a huge, huge problem nationwide; it's just not a Minnesota-specific problem."
San Francisco's Mayor Has a 'Genius' Idea to Stop Looting Over the Holiday. Some people still don't believe this, but Prop 47 is a law — deceptively titled 'Safe Schools and Neighborhoods Act' — that reduces many felonies to misdemeanors and provides for the early release of certain violent offenders and sex offenders. One of the most unbelievable provisions of Prop 47 is one that makes it just a ticketable offense to steal up to $949 worth of goods from any given retailer on any given visit. That's right — visit. You can clean out the deodorant section at Walgreens, go back to your drug den, then come back an hour later and hit the diapers and feminine products if that's your jam. You've seen the videos. People do this. They take what they want and casually walk away. They know the law. They know law enforcement has no ability to stop any of it. It's not just San Francisco that is seeing this nonsense growing; it has pretty much permeated every part of the state by this point. What's worse — the broken windows theory has most definitely applied to the chaos in California. Criminals have become emboldened by the tacit permission to loot stores at will. Now they are becoming organized and hitting larger targets.
Organized shoplifting exploits 'woke' undermining of law enforcement. Retail stores already under siege from pandemic restrictions and supply chain hiccups are increasingly facing another threat to their bottom lines: organized theft. The problem was on vivid display over the weekend when dozens of looters stormed into a Nordstrom department store outside San Francisco wearing masks and wielding crowbars. As many as 80 suspects snatched armloads of products and sped away in more than 20 waiting cars on Saturday. Police have so far arrested just three suspects in connection with the raid. Thieves smashed the windows and looted the high-end goods of a San Francisco Louis Vuitton store over the weekend as well, creating chaos in a popular area of the city.
Best Buy Crashes As Margins Slide Due To "Organized Retail Theft". Liberal socialist utopias such as California are a blessing for deadbeat klepto hobos from around the world thanks to the state's lack of prosecution of shoplifting, but the same policies are becoming a major headache for nationwide retailers such as Best Buy which this morning reported that despite beating on the top and bottom line (revenues of $11.9 billion vs expectations of $11.7BN, EPS of $2.08, beating est of $1.96), its margins missed, echoing the same margin crunch theme that emerged recently with big box retailers such as Walmart. Gross margin fell 0.1% to 23.5%, Best Buy said, missing the 23.6% average of analyst estimates compiled by Bloomberg, while the decline in the core U.S. operation was steeper. The company also reported a 10% drop in domestic online revenue as more shoppers returned to stores.
Dozens Of Looters Storm Nordstroms In Commiefornia — Where Else. Dozens of looters swarmed into the Nordstrom store in downtown Walnut Creek Saturday night [11/20/2021], terrorizing shoppers, ripping off bag loads of merchandise and ransacking shelves before fleeing in a several vehicles waiting for them on the street. Walnut Creek Lt. Ryan Hibbs told KPIX 5 that police began receiving calls about the looting at around 9 p.m. He said there were approximately 80 individuals who ran into the store and began looting and smashing shelves. Video shot at the scene shows the masked looters streaming out of the store, carrying bags and boxes, jumping into the cars. Dozens of police vehicles also responded to the scene. [Video clip]
"Trans" inmate rapes mentally disabled female prisoner at Washington prison. Caroline Downey at National Review brings us yet another horror story delivered by the progressive policymakers in Washington state. While still not codified in official policy, Washington previously began allowing male prisoners to request transfers to the state's only exclusively women's prison (the Washington Corrections Center for Women) if they claimed that they were transgender. This resulted in at least six recent cases of transfers, including defendants who had been convicted of sex crimes against female victims. With that information as a backdrop it's difficult to see how this horrible headline was anything but inevitable. Present and former guards from the prison have told the media that these transferred prisoners have raped female inmates, including one inmate who had been convicted of sexually assaulting a minor female. That prisoner was found to have repeatedly sexually abused a developmentally disabled female prisoner for at least a week before being discovered.
The worst kind of domestic terrorism. Darrell Brooks' rap sheet includes — in addition to past convictions — multiple open cases. His 22-year-long published criminal record includes numerous weapons charges, battery and assault charges, all kinds of drug charges from meth to cocaine, vehicle theft, receiving stolen property, obstructing officers, domestic abuse, recklessly endangering safety, strangulation and suffocation... the list goes on and on. Again and again, Darrell Brooks — the alleged driver in the Waukesha parade killings — was caught, processed, and intentionally released. Despite a history that demonstrates his ongoing threat to the community, charges were repeatedly dropped or pled down, sentences were reduced to time served (such as, in one case, just nineteen days), and he was always given work-release, probation, and bail, despite a record of continuing to perpetrate violations whenever he was set free. If bail protocols were rational, he would be in jail awaiting the trials for the cases he already had pending, including felony assault just two days before the parade, after which he was, once again, arrested and released on bail. He was free today to kill people in Waukesha only because he was set free, knowingly, by Milwaukee and Manitowoc and Wood and who knows how many other counties over the past twenty years.
Looting Comes to the Suburbs. Cities like Portland, Minneapolis and San Francisco have been devastated by rioting and looting. But smug suburban liberals haven't seemed to mind much, as long as crime was confined to urban centers like Minneapolis and San Francisco, where, on Friday night, Union Square was looted. But what will they think when disorder strikes closer to home? Last night [11/20/2021], an organized gang of looters struck the Nordstrom store in Walnut Creek, California. Walnut Creek is a prosperous community of around 64,000, 85% white and Asian. The raid was well-coordinated, as 25 cars blocked the street in front of the store while dozens of looters ran inside, stole merchandise, and left in the waiting vehicles. Apparently only three of the looters were arrested.
Survey says more than half NYPD wishes they never joined the force. More than half of NYPD cops wish they never joined the force in the first place, according to [an] internal department survey of 6,000 uniformed officers obtained by The [New York] Post. The survey is a sobering snapshot of how the Finest feel in an era of George Floyd and Black Lives Matter riots, the Defund the Police movement, bail-reform laws that keep violent offenders out of jail, and legislative measures that put the burden of liability on officers while emboldening criminals. "My retirement date is next month," said one 20-year veteran who took the survey. "I can't wait to run out of here." The officer, who would only provide his first name, Dan, said the job has hit "rock bottom" — and he's even steered his own son away from a calling that was once proudly passed down from generation to generation.
Shoplifting Saule Omarova and the War on Retail. The National Association for Shoplifting Prevention reports that about $50 billion per year is stolen from America's retailers. Retailers spend a mint on loss prevention efforts, from high-tech anti-theft devices to cameras and burglar alarms, from employing security guards to paying the legal fees for prosecuting those few they are able to catch. Only about one in 48 shoplifting occurrences results in a capture, and even fewer result in prosecution, making ever more vigilance — and ever more retailer spending on loss prevention strategies — necessary. Add those costs together — all the shoplifting itself plus all the costly additional spending in trying to combat it — and you see that this one issue is the greatest single impediment to retail success.
Woman, 41, stole $40k from same Target store in 120 incidents in 12 months. San Francisco's 'woke' District Attorney Chesa Boudin has finally charged a 'prolific' female shoplifter, 41, who stole $40,000 in merchandise from the same Target in 120 incidents over a one-year period. Aziza Graves was arrested Tuesday for her alleged shoplifting spree about two weeks after voters forced Boudin into a recall election, with a petition yielding 83,000 signatures — far above the 51,000 required by the city. The push to hold Graves responsible only came after Target demanded that Boudin launch an investigation, which revealed that the store, at the Stonestown Galleria shopping mall, was hit by the same person more than 100 times between October 2020 and November 2021.
In Some Parts Of America, Looting Has Become A Way Of Life. The level of lawlessness that we are now witnessing in the United States of America is absolutely breathtaking. On average, thieves are stealing more than 100 million dollars worth of merchandise from our retailers every single day. Just think about that. I have written extensively about the shoplifting epidemic that is plaguing this country, but even I didn't know that things had gotten that bad. Sadly, much of the thievery is being committed by highly organized gangs of looters. Last week, I posted absolutely stunning video of one of those gangs stealing vast quantities of laundry detergent from a retail store in Connecticut. [Video clip]
The number one cause of death for pregnant women may surprise you. All through the pandemic, we've heard repeated reports of potential complications for pregnant women who receive COVID vaccinations. At the same time, we've long known that complications that arise during pregnancy can tragically result in the death of not only the baby but the mother as well, particularly in areas with insufficient medical facilities. Additionally, heightened suicide rates have been recorded among women who experience clinical depression during pregnancy. But according to a recent report in the journal Nature, none of those are the leading cause of death among expectant mothers or during the post-partum period (42 days after giving birth). Shockingly, the number one cause of death for pregnant women is homicide. And the killer is most frequently found to be the mother's husband or partner.
Ex-con who once tried to kill NYPD cop is freed without bail after another alleged attack on officer. An ex-con who once tried to kill a Queens cop was arrested this week for randomly attacking another NYPD officer — only to be freed without bail, authorities and police sources said Monday [11/15/2021]. Accused repeat cop-attacker Isus Thompson, 38, could have been forced to cough up bail before being released from custody after his latest alleged assault on an officer. But a judge instead cut him loose after Bronx prosecutors failed to seek bail in the case — prompting an angry response from NYPD Commissioner Dermot Shea in a tweet Monday. "Do we have to wait for [Thompson] to kill someone before this is taken seriously?" the disgusted top cop seethed. The Bronx District Attorney's Office did not respond to The [New York] Post when asked why its prosecutors sought only supervised release, a condition that means the suspect is just required to periodically check in with the court.
This Democrat Criminal Prosecution System is Deeply Immoral. Rachel Rollins is Biden's nominee to be the next U.S. Attorney for Massachusetts. while serving as District Attorney for Suffolk County, where she declined to prosecute certain dangerous crimes and pushed for 'reallocating' police funding. [...] We have all seen endless videos of looters barging into stores and walking out with bags full of free stuff. This will no longer constitute a criminal activity. It is amazing to see that you can enter a store in America and the cost of every item is zero. This isn't good for store owners but what does this tell you about a society in which others take off shelves for free and that person is protected by your law officials while you feel like a sucker for paying for them? What does that tell you about a society gone wrong? Under Rachel Rollins, larceny is not a crime. Neither is disorderly conduct, and disturbing the police. Receiving stolen goods will not be a crime in Massachusetts under Rollins. So the person who walks into a store, or a home, and walks out with all sorts of stuff and gives them to his fence to sell, all this is not illegal and not punishable because those we consider criminal will not be arrested, charged, or brought to court. What world are they creating in America? It is one that favors the criminal and leave the citizen defenseless.
Twin Cities area sees surge in carjackings, putting drivers on edge. Last Monday, a 17-year-old had guns pointed at his chest and head in a carjacking at 6:30 p.m. in front of his house in south Minneapolis. The assailant ditched his car several blocks away. Then on Friday, an armed hit-and-run suspect tried to carjack a woman in north Minneapolis as she was heading to the kickoff of the Twin Cities Salvation Army's annual Red Kettle Campaign, capping a week of more than 50 attempted or successful carjackings in the city. Residents in Minneapolis, St. Paul and increasingly some suburban communities are experiencing a record surge in armed carjackings, crimes that are terrorizing victims, baffling police and putting motorists on edge.
In So Many Ways, America Under Joe Biden Just Seems Awfully Upside Down. Like many parts of the country, some Los Angeles areas are experiencing serious increases in crime, especially assaults and robberies. In these "follow-home crimes," the perps stake out fancy restaurants, nightclubs, expensive stores, and jewelry shops. They then select certain patrons, especially females, say, wearing jewelry and expensive-looking clothing. They follow them to parking lots or their homes, wait until victims appear alone and unguarded, and proceed to threaten and rob them. Naturally, the L.A. Police Department took action. Not staking out areas to spot waiting stalkers. Not pouring highly-visible extra units into targeted areas. Not dispatching well-prepared decoy officers. No, the robbery problem has grown so serious that the LAPD put out a public memo, yes, a "cooperate and comply" message to law-abiding citizens. It advised, among other crime-fighting tips: ["]If you are being robbed, do not resist the robbery suspects; cooperate and comply with their demands.["]
San Francisco tourists are being warned not to rent cars. People who have opted to go to San Francisco for vacation are being told not to rent vehicles. Why? Because of the extreme increase in vehicle burglaries in the city. The reason behind the advice that is being given to tourists is easy — there are too many vehicle burglaries that are occurring in the city. Criminals are going through town and breaking into different vehicles looking for quick items they can take off with and later sell or trade.
No supply chain blockage here:
The Same Couple Caught On Video Stealing Tons Of Detergent Are Now Caught Stealing Several Large Screen TVs. The same couple that was caught on video stealing shopping carts full of laundry detergent and several hundreds of dollars of items from a Connecticut supermarket has now been recorded rolling several large screen TVs out of another store. Police said they have identified at least two of the suspects and linked them to similar crimes across Connecticut and outside the state. Cops are withholding publicly identifying the two suspects because investigations are still ongoing, FOX 61 News reported. [Video clip]
A Deeper Divide. Don't let anyone tell you the Bagel is worse off than Kabul, where three people were recently shot dead by Islamic gunmen for playing music at a wedding. No sirree, people over here are shot every day and night, but not for playing music at a wedding. Give New York credit where it's due. The city is a bloody horror if you're living way uptown, way downtown, or in the Bronx, while the rest of Gotham is experiencing a new story of street savagery not seen in decades. The rich continue to leave, taking their tax revenue with them down south; the huddled masses arrive with outstretched palms expecting social justice. Street crime is rampant, Times Square is no longer a tourist trap because one can get killed there, yet the media continue to write and report on the evils of... Donald Trump. The perpetually offended, however, blame all this on racism by whites, ignoring that black-on-black crime is responsible for 95 percent and more of murders.
Crime-ravaged Seattle is now so dangerous it can no longer protect its own workers. Seattle has become so dangerous that the city can no longer protect its own employees, with security guards now escorting them after they finish work. King County's new 'walking bus' will debut on November 15, and see council workers based in Downtown Seattle and nearby Pioneer Square escorted to a nearby train station and ferry terminal each evening before being left to continue their commute home. An announcement on King County's official website says: 'King County is launching a 'Walking Bus' pilot program where county employees can join their colleagues and a Facilities Management Division (FMD) Security Escort each evening walking to the King Street Station and the Coleman Dock from the downtown campus.'
LAPD Advises City Residents to 'Cooperate and Comply' with Robbers. The Los Angeles Police Department (LAPD) tweeted a release Tuesday [11/9/2021] advising city residents to "cooperate and comply" when being robbed. [...] LAPD then uses the release to outline seven points conveying the department's advice for what city residents ought to do in response to the robberies. Point five on the release says, "If you are being robbed, do not resist the robbery suspects; cooperate and comply with their demands. Be a good witness."
The Nationwide Pandemic Of Shoplifting Strikes Conn, Thugs Fill Cars With Carriages Of Stolen Goods. State police say four people are suspected of stealing $1,600 in goods, and the public is reminded to call 911 when they see a crime in progress. The Oxford Residents Trooper's officer responded to Market 32 in the Quarry Walk Plaza on Oxford Road around 6:45 a.m. Tuesday for reports that a group of individuals had just committed a larceny at the store and fled the area. A short time earlier, store personnel saw several people filling multiple shopping carts. Their behavior raised alarm to the employees, police said. [Video clip]
Lowlife Loads His Shopping Cart With Beer And Walks Out Of High End Grocery Store Without Paying In Seattle. A man loads up a cart of beer in a grocery store in Seattle and walks right out the front door as the staff is powerless to stop him. (BTW this is a high-end grocery store, QFC Grocery.) According to the video is a regular occurrence. This is happening in every neighborhood. [Video clip]
Los Angeles railroad lined with homeless encampments sees rash of cargo container burglaries. The backlog of cargo containers making their way from the Ports of Los Angeles and Long Beach saw widespread burglaries as they were carried on trains through an area of tracks lined by homeless encampments. Thousands of boxes were seen laying near the train tracks "as far as the eye could see" in Los Angeles' Lincoln Park, NBC4 reported. A FedEx container and several others had their doors wide open and boxes tipping over. The area is lined by homeless encampments on either side of the tracks. The outlet also spotted two men jumping off of a moving train and carrying what appeared to be bolt cutters.
Brazen Shoplifter Steals Racks Of Cigarettes In A Chicago Walgreens, 5th Store Hit. A team of Chicago police officers have arrested a Belmont Cragin man for questioning in connection with recent thefts of cigarettes from Walgreens stores across the North Side and downtown, according to a source. For nearly two months, Walgreens stores across the city have lost tens of thousands of dollars worth of cigarettes to two men who've conducted similar thefts. The man, identified as 33-year-old Kendrick Archibald, has not yet been charged with any wrongdoing. He is, however, on bail while awaiting trial for burglary charges for allegedly stealing cigarettes from behind the counter of a Walgreens in Grundy County. Grundy County records show Archibald and another man, Lance Harris, face felony burglary charges for allegedly loading cigarettes into black trash bags during a daytime raid at a Morris, Illinois, Walgreens in July 2020. [Video clip]
Meet the new Chicago bail court judge that frees perps on recognizance and restrains victims. In the race among blue cities toward dystopia, Chicago is a contender for the lead. Its streets are dangerous, and when accused street crime perps are arrested, they often get out of jail on recognizance, with no cash bail. CWB Chicago, the invaluable chronicler of Chicago's descent, profiles a new bail court judge who goes beyond freeing very sketchy accused perps on recognizance.
San Francisco grocery store closing earlier due to shoplifting. A 24-hour San Francisco grocery store will now be closing early due to excessive thefts at night, joining other retailers that have been forced to alter their hours due to rampant stealing. The Safeway grocery in the Castro neighborhood of San Francisco has moved from operating 24 hours a day to closing from 9 p.m. to 6 a.m., KPIX reported. The news station reported that customers were surprised by this decision. [...] This decision by the Castro Safeway comes less than a month after pharmacy retail giant Walgreens announced it would be closing some locations in San Francisco due to organized retail theft. One San Francisco Walgreens that was closed last year was reportedly losing $1,000 to theft a day.
Jury awards more than $25 million to man wrongfully convicted in 1994 South Side double murder. A federal jury on Friday [10/29/2021] awarded more than $25 million to a man who sued the city of Chicago and two police detectives after being wrongfully convicted of murder and spending nearly 23 years in jail. Eddie Bolden was freed from prison in 2016, two years after an appellate court found his trial attorney was ineffective. The Cook County State's Attorney's office dropped the case rather than put Bolden on trial again and he was granted a certificate of innocence, allowing him to receive state payment for his time in prison. But attorneys for the city and detectives argued during the federal trial that Bolden's criminal trial was fair and that he's guilty of the 1994 murders.
Los Angeles County sheriff blasts vaccine mandate causing 'mass exodus'. The Los Angeles County Sheriff's Department is warning of an "imminent threat to public safety" and a "pandemic of chaos" because of staffing shortages caused by the city's vaccine mandate. Sheriff Alex Villanueva, who has said he won't enforce the county's order that took effect Oct. 1, said Thursday that up to 30 percent of the department's 18,000 employees are "no longer available" to provide service following the Board of Supervisors mandate for all 110,000 employees. "We are experiencing an increase in unscheduled retirements, worker compensation claims, employees quitting, and a reduction in qualified applicants," Villanueva said in a statement obtained by The [New York] Post. "As a result, homicide rates will continue to rise, response times will increase, solve rates will diminish, arrests will decline, patrol services will significantly decline, and patrol stations will close."
Parents sue medical examiner over suicide ruling for woman who died of 20 stab wounds. The parents of a Pennsylvania woman who died of 20 stab wounds are taking the medical examiner's office to court for declaring her death a suicide. Ellen Greenberg's parents have been granted a non-jury trial in their lawsuit against the coroner's office over her January 2011 death in her Philadelphia apartment, CBS Philly reported. "We look forward to the trial in hopes of obtaining justice for Ellen," Sandra Greenberg, Ellen's mother, told the outlet. On the day of her death, Ellen, 27, had returned home to her apartment early from her first-grade teaching job on account of a snowstorm. She was later discovered dead on the kitchen floor by her fiance, Sam Goldberg, when he returned home from the gym.
Anarchy Reigns in Portland. Anarchy reigns in the City of Roses. Over the weekend, police were called to 19 shootings. One of which is likely to be ruled a double homicide, bringing the total number of murders in Portland this year to 71, surpassing the 1987 record of 70. Homicides are only part of a larger problem in Portland. Earlier in October, a mob of around 100 anarchists tore up the downtown part of the city while police looked on. They went on a rampage, spraying slogans like "kill cops" on the buildings they vandalized, and did at least $500,000 worth of damage, according to Fox Business. The Portland Police Bureau said that no arrests were made because of the destruction. But that wasn't the fault of the police. Instead, the problem is the politicians who govern the state and local officials, who have intentionally tied the hands of law enforcement. They are the reason why it is impossible to stop criminals and mobs from doing what they wish to the city.
Brazen Thugs Just Walk Out Of Nike Store With Boxes Of Expensive Sneakers In California. This is what happens when an entire state decides $950 or less is now a misdemeanor instead of a felony. Watch as these thugs just casually walk out of a Nike store in California with expensive sneakers, knowing the worst that will happen to them is a slap on the wrist. [Video clip]
Ilhan Omar blames 'dysfunctional' police for Minneapolis violent crime spike. Rep. Ilhan Omar, D-Minn., blamed police for the recent rise in crime in Minneapolis, accusing the city's officers of not fulfilling their oath of office. "What we must also recognize is that the reduction in policing currently in our city and the lawlessness that is happening is due to two things," Omar said during a town hall event Saturday in Minneapolis. One of them, she said, is that "the police have chosen to not fulfill their oath of office and to provide the public safety they are owed to the citizens they serve." The lawmaker's comments come as violent crime has surged in Minnesota over the last year, rising 17% in total while setting records for murders. Omar's approach to crime includes backing a Nov. 2 ballot measure to replace the entire Minneapolis police department with a "Department of Public Safety." The measure would remove the requirement that the city have a minimum number of officers based on the city's population.
Illinois Sheriffs Say They Will Not Help Cover Chicago Police Shortage Due to Vaccine Mandate. Sheriff's offices surrounding the metropolitan area of Chicago are stating they will not send their officers to cover the shortfall in city police officers as an outcome of the vaccine mandate. Keep in mind the elected county sheriff is the highest constitutional officer inside each region. Chicago Mayor Lightfoot has released all the city officers who refused the vaccine mandate. Factually it makes no sense according to DuPage County Sheriff James Mendrick, who points out that his office does not have mandatory vaccines and as a result could only be providing assistance with officers who may or may not be vaccinated. "It doesn't make sense to say, 'I only want my residents touching vaccinated people, but I'm going to send all these potentially unvaccinated people from other municipalities to replace them,'" Mendrick said.
Chicago's Magnificent Mile is dying from an increasingly familiar cause. The "Magnificent Mile" in downtown Chicago has long been a popular tourist destination and a prime source of revenue for the city, featuring nearly all of the major chain outlets as well as exclusive boutiques. Or at least it used to be, anyway. By the time the BLM protests/riots were finished, the places that weren't burned down and/or looted were boarded up. The problem is that the famed shopping district still hasn't made a comeback more than a year later. As CBS Chicago reports this week, many of the biggest, high-profile stores like Disney and Macy's have left permanently and no new employers have attempted to move in and replace them. The reason is the same that we've seen in other cities since the riots began. Decriminalization of "smaller" crimes like theft, lax enforcement, and bail reform laws have led to an endless series of organized shoplifting and robbery sprees.
Biden Touts Police Reform While Mobs Run Wild in Portland. Joe Biden commemorated police officers who had lost their lives in the line of duty in 2019 and 2020 in a speech at the Capitol building on Saturday. "There's too much pain. There's too much loss. There's too much at stake for your safety and the safety of those you serve," Biden said at the National Peace Officers' annual memorial service. There's also too much interference by politicians for the police to do an effective job. And there's too little support by Democratic politicians of the police forces that keep their cities from blowing up. There's a clear disconnect between what Biden was saying about the heroism of police and the fact that he and other politicians have abandoned them.
Portland police don't stop chaos. A crowd of 100 people wreaked havoc in downtown Portland, Oregon, this week — smashing storefront windows, lighting dumpsters on fire and causing at least $500,000 in damage — but police officers didn't stop them. Portland Police Bureau officials say that's because of legislation passed by Oregon lawmakers this year, which restricts the tools they can use to confront people vandalizing buildings and causing mayhem. "The reason that we did not intervene goes back to what we talked about last month with House Bill 2928 and the restrictions placed on us in a crowd control environment," KOIN reports that Portland Police Lt. Jake Jensen said in a neighborhood meeting Thursday. Residents frustrated by the latest round of destructive demonstrations Tuesday questioned whether that meant anything goes now in Portland.
George Soros Drops $1M To Stop City of Austin Hiring Police to Combat Rising Crime. America-hating billionaire George Soros is stepping up his efforts to personally increase the violent crime rate in America's cities. Not content to just sponsor pro-crime DA's who release and/or fail to prosecute criminals, Soros is now pouring money into defund the police efforts. As cities, some of them on the down low, have been refunding police they previously defunded or are increasing hiring due to police forces being decimated by low morale fueled by lack of local support, ridiculous pro-crime policies, and various WuFlu-related mandates, Soros is busily shelling out money to keep crime up, criminals on the streets, and fewer police to keep communities safe.
Philly becomes first major US city to end pulling drivers over for minor traffic offenses — a tactic which opponents say disproportionately affects black people. Philadelphia became the first major city to ban police traffic stops of low-level motor vehicle offenses, a tactic which critics claim disproportionately affects black people. The Philadelphia City Council passed two Driving Equity bills on Thursday that Mayor James Kenney is is expected to sign into law this week. The law creates an open searchable database recording traffic stops and prohibits police officers from stopping drivers for minor offenses by reclassifying several offenses as secondary violations.
NYPD orders cops to stand down, allow junkies to shoot up in streets after decriminalization measure passes. NYPD officials have ordered patrol and beat officers to stop rolling up suspects who are seen shooting drugs on the streets after legislation in the state legislature passed decriminalizing the purchase and sale of hypodermic needles commonly used to inject heroin and other hard drugs. "Effective immediately, members of the service should not take any enforcement action against any individual who possesses a hypodermic needle, even when it contains residue of a controlled substance," says a directive to New York Police Department commanders issued last Friday and obtained by the New York Post. The order to NYPD officers referenced Senate Bill 2523 which outlines the decriminalization.
Gov. Hochul's drug-war surrender will be the death of NY neighborhoods. Oct. 7, 2021, will go down in history as the day that New York surrendered in the war on drugs. Not a shot was fired, except for the heroin or meth shot into the vein of a drug addict on the streets of Midtown, the South Bronx or Harlem. Gov. Hochul last week signed into law a bill pushed by state Sen. Gustavo Rivera (D-Bronx) and backed overwhelmingly by the city's Democratic delegation to the Legislature. It decriminalizes the possession or sale of hypodermic needles and syringes by addicts to inject drugs. Touted as a move to reduce overdose deaths, it will instead be the death of downtowns and residential neighborhoods across the Empire State.
Chicago cops' union resisting vax mandate in a city on the brink of domination by armed criminals. Civil order already is crumbling in Chicago, with its horrendous toll of murders, carjackings, and looting of stores spreading into downtown and affluent neighborhoods from, the ghetto strongholds where lawlessness has been rampant for years. The one thing Chicago cannot afford to do is lose a substantial number of cops, yet the actions of Mayor Lori Lightfoot threaten to do that, pushing ahead with a vaccine mandate, whose deadline for reporting vax status has just expired at midnight Friday night [10/15/2021].
Theft-plagued Walgreens shuts down five more stores in San Francisco: At least 17 have already closed due to 'legalized shoplifting'. Walgreens is shuttering another five of its stores in crime-ridden San Francisco because of rampant shoplifting by thieves who waltz past security guards and sell the items outside the drugstore chain's doors. The national chain has closed 17 of its 70 San Francisco locations in the past two years because of the shelf raiders, who have swiped everything not behind lock and key. Thefts in the chain's 53 remaining stores are five times the average for their stores elsewhere in the country, according to company officials.
Walgreens closing 5 more San Francisco stores due to theft. Walgreens said Tuesday that it will be closing another five San Francisco locations, citing the ongoing rampant theft plaguing the city. "Due to ongoing organized retail crime, we have made the difficult decision to close five stores across San Francisco," a Walgreens spokesperson told FOX Business in a statement. "Each store will transfer prescriptions to a nearby Walgreens location within a mile radius and we expect to place the stores' team members in other nearby locations."
Outrage after [black] man who stabbed [a white] high school sophomore to death, watched him die then hid murder weapon gets acquitted. In what can only be described as a shocking conclusion, a Hartford (CT) Superior Court jury on Friday found Shyhiem "Trey" Adams not guilty on both counts in connection with the 2018 murder of a 16-year-old Enfield High School sophomore, Justin Brady. Adams had been charged with first-degree manslaughter and evidence tampering in connection with Brady's death, according to the Manchester Journal Inquirer. The verdict left Brady's father, Thomas shocked.
'It Looks Like The Third World': New York City Drug Stores Ravaged By Shop Lifters. An unprecedented spike in shoplifting has emptied out the shelves of drug stores across New York City, the New York Post reported Saturday [10/9/2021]. "It looks like the Third World," a Manhattan resident complained after inspecting the ravaged aisles of a local CVS, according to the New York Post. "They've all been stolen," an employee of the CVS said of missing toothpaste, hand sanitizer and face wash, The Post reported. As of early September, 26,385 complaints of retail theft were filed, which is the highest number ever recorded. Compared to last year, 2021 witnessed a 32% surge in the number of complaints, according to The Post.
At least 9 Rikers inmates recently freed by Gov. Hochul have been rearrested. At least nine Rikers Island inmates recently given a Get Out of Jail Free card by Gov. Hochul have been arrested again, The [New York] Post has learned. Among those who fumbled the Sept. 17 free pass is a reputed gangbanger from Queens who not only was charged with possessing a loaded gun, but trying to bribe his way out of a return trip to the infamous jail, NYPD and law enforcement sources said. Stepfane "Stephon" Gilliam, 26, is a member of the Queensbridge Houses crew called Team No Lackin', and has multiple aliases and 43 prior arrests, including 23 felonies, sources said. After just two weeks of freedom, Gilliam was pulled over by cops Sept. 29 at 9:45 p.m. at the corner of 31st Avenue and 21st Street in Queens, for alleged speeding and having too much tint on his 2004 BMW's windows, authorities said. Responding cops found a warrant out for his arrest on a traffic violation, sources said. Cops then searched the BMW and recovered a .32 Colt revolver from the back seat.
Life in Seattle is about to get very interesting (and that's not good). Seattle, more than many American cities, vigorously embraced the "Defund the Police" movement. Last year, the Seattle City Council began the process of defunding the police and it's been continuing ever since, relentlessly slicing away at the city's police budget. Crime has risen accordingly and people are making noises about getting the police back. However, the radicals have a new arrow in their quiver to reduce the number of police in their city. An October 18 deadline is looming to fire those police who have refused the vaccination and, with only a week to go, roughly 40% of the police force is still unvaccinated. Since George Floyd's diseased heart gave out thanks to overdosing on meds and fighting the police, Seattle has been one of those cities that has most enthusiastically sought to rid itself of its police force. Even the fact that the little autonomous zone known as CHAZ instantly turned into warlord hell didn't deter the council from its mission.
'Third World' NYC drug store shelves empty amid shoplifting surge. Thanks to a citywide shoplifting tsunami, bare necessities are now rare luxuries on drug-store shelves across New York City. "It looks like the Third World," bemoaned one Manhattan resident, after eyeing the aisles of a CVS on Sixth Avenue in Soho desperately low of toothpaste, face wash and hand sanitizer, among a long list of other items. "They've all been stolen," a CVS employee told The [New York] Post. State bail reform laws make shoplifting a promising career option for some New York City crooks. One man, Isaac Rodriguez, 22, of Queens, was arrested for shoplifting 46 times this year alone, The Post exclusively reported last week. The blame goes straight to the halls of power in Albany, said New York City top cop Dermot Shea.
Seattle police department prepares to fire up to 40% of its cops if they fail to get vaccinated. Seattle's police department is preparing to fire up to 400 officers who have not yet had their Covid shot in line with the city's strict vaccine mandate — despite already suffering staff shortages, rising crime rates and high 911 response times. The Seattle Police Department has an October 18 deadline for all sworn personnel to turn in proof of COVID-19 vaccinations or risk losing their jobs. As of Friday, 292 officers have yet to turn in proof of vaccination — or 27 percent of the department's 1,080 deployable police officers.
Bail for a school shooter? While Jan. 6 defendants languish in prison as danger to the republic? Times have changed. A school shooter with a raging grudge is now bailable. It's likely part of the Sorosian criminal justice trend of letting absolutely everybody out. Sure, it starts with pot smokers and shoplifters. But it doesn't take long for it to include child molestors and school shooters. This one got bail. Meanwhile, little old ladies, assorted members of the public, and a goofus in a shaman suit complete with a horned hat remain imprisoned, some in solitary, eight months after the Jan. 6 Capitol riot, as a mortal danger to the republic. Yes, some should be punished, but this is disproportionate and the time for that has come and gone. A school shooter gets let out on bail, while the Capitol rioters, charged with "parading" continue to languish in prison? What's wrong with this picture?
US records highest increase in nation's homicide rate in modern history, CDC says. The United States has just recorded its highest increase in rates of homicide in modern history, according to the US Centers for Disease Control and Prevention. Provisional data from the CDC's National Center for Health Statistics, released early Wednesday, suggest the homicide rate for the United States rose 30% between 2019 and 2020. It is the highest increase recorded in modern history — and confirms through public health data a rise in homicides that so far had been identified only through crime statistics.
The Editor says...
Homicide is not a disease. Why is the CDC involved in this?
George Soros contributes $500,000 to defeat police funding initiative in Austin. For the second time in recent months, billionaire socialist George Soros contributed money to influence Austin politics. He is contributing big bucks to defeat Proposition A which, among other things, will fund the hiring of more police officers in the city. Proposition A would establish a minimum staffing level for the Austin Police Department of 2 officers per 1,000. Austin is experiencing an increase in attrition in police ranks which is now 15 to 20 departures per month this year. Austin is the state capitol and a university town, too, so a fully staffed police department is a necessity for the safety and protection of those living and visiting the city.
Man Facing 45 Charges of Child Sex Crimes Beaten by Fellow Inmates. A Texas man on trial for alleged sex crimes against three children was reportedly assaulted upon his return to jail after the trial's recess last week, according to KFDX. "Michael Corey is on trial by jury for 45 charges, including sexual assault, continuous sex abuse and inducing sexual performance by a child," the outlet said Friday [10/1/2021].
Blue cities forge ahead with their own police reforms. As police reform stalls at the federal level, some blue states are forging ahead with their own law enforcement overhauls. State-level police reforms went into effect on Friday in Maryland. One day earlier, California Gov. Gavin Newsom signed into law a raft of reforms that will change the rules for police conduct across the state. Both sets of reforms were aimed primarily at increasing scrutiny of incidents involving officers in the field, adding layers of bureaucracy to misconduct allegations.
Democrats see political peril in replacing Minneapolis PD. As activists mobilized this summer to ask Minneapolis voters to replace their police department, one of the first prominent Democrats to slam the plan was a moderate congresswoman who doesn't even live in the city. Angie Craig declared it "shortsighted, misguided and likely to harm the very communities that it seeks to protect." She warned that it could push out the city's popular Black police chief.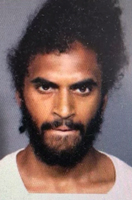 This 'Man of Steal' leads NYC's record-shattering shoplifting surge with 46 arrests. During just one illicit shopping spree, on July 7 at the Jackson Heights Walgreens, Rodriguez took "10 units of Ensure, 12 Walgreens wipes, 15 units of Sensodyne toothpaste and 8 units of Cetaphil lotion," court papers state. "This guy comes here every day stealing, every single day. He comes and he steals," fumed the store manager. "We call 911 and make a report, and that's it. Our company policy is if anyone comes, because of a safety issue, we cannot stop him. We cannot do anything." "They steal and they sell," the manager groused. The manager said the Queens Klepto has been targeting his Jackson Heights store for "at least a year, at least every single day. ... Whenever he goes to jail he stops. Sometimes he comes three, four times [a day] to get all of a [certain] merchandise."
Defunding Disaster: Austin Police no longer to responding to 'non-life threatening' 911 calls. Starting Friday [10/1/2021], Austin's sworn police officers will no longer be responding in person to non-emergency calls because of severe staffing shortages, APD announced. The announcement comes after the Harris County Sheriff's Deputies Organization in Houston warned residents that if they were "robbed, raped or shot" to "hold their breath and pray" because they might not have the personnel to respond. The Austin no-response announcement includes vehicle collisions with no injuries and burglaries no longer in progress or where the suspect has fled the scene. Instead of calling 911, residents are being told to call 311 to file a non-emergency police report.
Man Films A Vanload Of People Looting Thousands Of Dollars Worth Of Items From A Target In Portland. This was the moment a concerned citizen filmed a group of shoplifters, giving zero F's while they unloaded shopping cart after shopping cart of stolen items from a Target in Jantzen Beach on Hayden Island in Portland. The man actually talks his way through while he films several people load racks of clothing into a van while they seem to pay him no mind at all. The man even films their license plate just before they drove off. Portland law basically lets people off scot-free if they steal under 500 dollars worth of items so technically, this group can claim under 500 dollars each and get away with a tiny slap on the wrist at best. [Video clip]
Austin City Council member sounds alarm on 'disastrous consequences' of defunding police. The Austin Police Department announced it will no longer respond to calls for "non-emergencies" after a cut to the police budget in 2020 led to staffing shortages. Mackenzie Kelly, an Austin City Council member, said the decision to defund the police has led to "disastrous consequences" in the city. The Austin City Council voted in August 2020 to cut up to $150 million — roughly 34% — from the police budget. By the end of July, Austin reported that the number of homicides in 2021 had already matched the total homicides in all of 2020. "A lot of what we're seeing happening starting today is coming home to roost from that decision," Kelly said. "And it's disastrous."
More Evidence That Defunding Police Wasn't a Good Idea. The surge in violent crime over the past year — murders in particular — has been astounding and historic. The numbers back this up and paint a grim picture. Property crime is generally down, but violent crime is way, way up. The murder rate rose by nearly 30% in 2020, more than any other time in the last half-century. This is according to recently released statistics compiled by the Federal Bureau of Investigation in its annual report on crime. The report shows that there were 4,901 more murders committed in 2020 than in 2019. It's the largest single-year increase — by a wide margin — in murder rate since the FBI began compiling these statistics in 1960.
Shoplifters casually rob California Marshalls as people watch, employees do not report crime. Multiple shoplifters in California were seen brazenly stealing from a Marshalls location as the crime continues in the state. "People shopping there were just kind of standing there watching. The only thing I figured I could do was get their identities and their license plates and give them to somebody who will do something with them," witness Lindsey Rodriguez, a resident of Hemet who recorded the suspects, told NBC4. Rodriguez said she saw one man stroll out of the store with his arms full of clothing on Saturday evening [9/25/2021] in Hemet, and said one woman used wire cutters to sever security tags on expensive purses.
Brazen Shoplifters Rob Chicago Department Store In Broad Daylight. This is the new trend in all progressive cities now. Cities that have decriminalized most 'soft' crimes such as shoplifting. Watch as these two shoplifters fill bags with expensive perfumes in broad daylight and leave while people film. This was at the Ulta in Norridge at 4115 N Harlem near the 16th district in Chicago. [Video clip]
Muslim inmate challenges strip-search by transgender guard. A Muslim inmate who was strip-searched by a transgender guard at a Wisconsin men's prison has filed a federal lawsuit saying the search violated his faith and freedom of religion. The case was heard Sept. 22 by a three-judge panel of the U.S. Court of Appeals for the 7th Circuit based in Chicago. A ruling is pending. Several experts on prisoners' rights and LGBTQ rights told The Washington Times the case could be influential in constitutional and prison law.
Report: California Put Coronavirus-Infected Inmates, Including Illegal Aliens, into Communities. A San Francisco newspaper published a sympathetic feature about an illegal alien from Cambodia who had coronavirus when he was released from California's San Quentin State Prison last July. [...] San Quentin had 2,258 cases during the pandemic, and 43 of those people were released after testing positive, according to the [San Francisco] Chronicle.
Civilization requires deterrence. The current crime wave of murder and violent assault in our major cities is the wage of loud efforts to defund the police and contextualize crimes as somehow society's rather than the criminal's fault. As a result, lawbreakers now believe there is a good chance that robbing people or hurting or killing them might result in monetary gain or at least bloody satisfaction. They no longer fear a likely sentence of 30 years in prison. So, they see little risk in hurting people. And innocents suffer.
Police [are] fighting back as Chicago crime spills into Indiana. Chicago criminals are targeting Indiana and police there say they are fighting back. "We've seen a lot of vehicles being stolen in Illinois or Chicago, crossing into the Indiana state line, committing other crimes, drive-by shootings, homicides, burglaries," said Lake County Indiana Sheriff Oscar Martinez, Jr. From fast cars to new technology, his department is using every means possible to catch up to criminals. "They think if they get to the Illinois state line or Chicago that the Lake County Sheriff's Department will not chase them. Well, that's incorrect," Sheriff Martinez said. To keep up with criminals, the department purchased nine high-performance vehicles.
Jump in U.S. murder rate [is the] biggest in 60 years. FBI data is expected to show murders in the U.S. increased by nearly 30% in 2020 — the highest annual spike in at least 60 years, according to news reports. The agency's Uniform Crime Report is set to be released Monday, but preliminary data temporarily uploaded to the FBI website showed murders last year went up nearly 29% compared to 2019, The New York Times reported on Wednesday [9/22/2021]. If the data remains unchanged, it will reportedly be the largest single-year increase since the 12.7% change in 1968.
I Fear Leftist Solutions Much More Than Actual Problems. America's founding fathers named three essential rights to which all men were entitled: Life, liberty, and the pursuit of happiness. It's as profound as it is simple. At this very moment, though, all three of these fundamental, God-given rights are under a full assault by the left. [...] Another obvious example came out of the Black Lives Matter movement as they called to defund the police. Despite an overwhelming majority of black residents — in some of the hardest-hit urban communities, no less — demanding a strong police presence, the cure for a few rogue officers was to eliminate them all. How is this working out? Crime rates in these locations, especially murder rates, have returned to all-time highs. A few bad cops might have killed one or two thugs by accident, but the alternative is now scores of bullet-ridden black bodies. The cure (less police) is far worse and deadlier than the disease (moral decay in urban communities).
The Left's Attempt to Hide Its Part in the 2020 Violent Crime Surge Collapses With One Study. Earlier this month, NBC News pushed the idea that crime had fallen overall last year, citing a "center-left" group called "Third Way" for their info. It was supposed to be a study meant to disprove Republicans who were pointing out that the crime waves hitting blue states was thanks to various Democrat Party-backed causes. [...] According to Fox News, crime statistic experts pointed out that Third Way's statistic tracking was "misleading at best" since their report combined seven types of violent crime and merged them together, then applied this to 22 states. NBC News took this info and reported this statistic. [...] The truth is that murders and assaults spiked after the media got ahold of the death of George Floyd and began pushing it on America relentlessly during the 2020 elections.
AOC calls for release of all Rikers inmates amid 'inhumane' jail conditions. Rep. Alexandria Ocasio-Cortez and three other House Democrats from New York called on Mayor de Blasio and Gov. Hochul Tuesday to release all inmates held on Rikers Island, citing a long-running pattern of "human right violations" at the jail. Ocasio-Cortez made the extraordinary demand in a letter to de Blasio and Hochul issued jointly with Reps. Jamaal Bowman, Nydia Velazquez and Jerrold Nadler, who chairs the powerful House Judiciary Committee. In addition to freeing the roughly 6,000 inmates on the island, the four lawmakers wrote that the jail itself should be "immediately" shuttered and federal funding for its operations seized.
Nearly 200 People To Be Released From Rikers Friday After Gov. Hochul Signs 'Less Is More Act,' Calls. Gov. Kathy Hochul acted to immediately free several hundred parolees from Rikers Island and made arrangements to move several hundred more from the notorious jail complex to state lockups to ease the unsafe conditions at the troubled facility. But the correction officers union is questioning the effectiveness of the actions in ending the crisis.
After battle over the ballot, early voting begins in Minneapolis. After a battle over the ballot, early voting begins Friday in Minneapolis. Residents will get to vote on the ballot question on whether to replace the Minneapolis Police Department with a new department of public safety. The Minnesota Supreme Court reversed a decision blocking the city from counting votes on the question. The question on the ballot, to which voters respond "yes" or "no," is as follows: ["]Shall the Minneapolis City Charter be amended to remove the Police Department and replace it with a Department of Public Safety that employs a comprehensive public health approach [...] ["]
Crime soars in Minneapolis as cops fear being unfairly targeted in woke viral videos. Proactive policing in Minneapolis plunged dramatically following the murder of George Floyd last year, even as violent crime soared, a new analysis reveals as the city prepares to vote on a ballot initiative to abolish the police department. In the year following Floyd's death, traffic stops in Minneapolis plunged 74 percent, patrols of known problem areas were down 76 percent, and stops of suspicious people plunged 75 percent, according to a Reuters investigation. Confidential police sources said that part of the slowdown was due to a staffing shortage amid an exodus from the department, but that much of the reduction in policing was due to a fear of being caught up in an incident that could go viral in a climate of anti-cop sentiment.
New Texas Law Requires Cash Bail for Suspects Accused of Violent Crimes. Texas Gov. Greg Abbott signed a bill into law on Sept. 13 that requires cash bail for suspects who have allegedly committed violent crimes. The measure, Senate Bill 6, was approved in the Texas House and Senate in August, following a delay that was triggered by dozens of House Democrats fleeing the state to deny Republicans a quorum over a Republican-backed election overhaul bill. Known as the Damon Allen Act, the legislation was named after a Texas state trooper who was killed in 2017 during a traffic stop by a suspect who was free on $15,500 bond. The law now mandates that people accused of committing violent offenses can't be released on personal bonds, which don't require a defendant to pay money, but require other measures such as monitoring. Suspects believed to be involved in violent crimes will now have to post cash bail set by a court, the text of the legislation reads. They can also pay a percentage to a bail bonds company to be released.
No kidding.
Violent Criminals With Harsher Sentences Less Likely to Be Rearrested, Study Shows. Violent criminals in the United States were less likely to be rearrested if they spent more time in prison before release, a large, long-term study has shown. Nearly 77 percent of people imprisoned for a violent crime were arrested again within 10 years of release. The rate was lower, though, for those who served harsher sentences than for those who served lighter ones, according to the study conducted by the Bureau of Justice Statistics (BLS [sic]). Of those who spent less than the median time in prison prior to release, 78.3 percent got rearrested. For those who served more than the median time, 66.4 percent were rearrested. Among those with the harshest sentences of more than 80 months, 57.5 percent were rearrested, according to the recently released report on the study. The study followed a sample of 76,000 state prisoners selected from more than 400,000 released in 24 states in 2008.
Crime Data Feared Lost From Dallas Police Computer Network. A massive amount of information on criminal cases dating to July 2020 has been lost from the Dallas Police Department computer database, authorities revealed on Wednesday [9/8/2021]. In a statement, the Dallas County District Attorney's Office said the loss occurred in early April as the Dallas Police Department performed a data migration from a computer network drive. About 14 terabytes of the 22 terabytes lost were recovered, but the remaining eight terabytes are believed lost forever, according to the statement, and would have to be restored by new investigative work. Most up-to-date personal computers have hard-drive memory capacities ranging from a half-terabyte to two terabytes.
An ENTIRE police department in Missouri just resigned. The Hill reports the entire police department of Kimberling, Missouri, has resigned "without immediate authority" to replace them. Police Chief Craig Alexander resigned on Aug. 23. After that, the floodgates opened. The rest of the officers started resigning until there were none left.
Shoplifters Walk Out Of Lowe's With 2k Dollars Of Merchandise In Broad Daylight. Video of shoplifters stealing thousands of dollars worth of electrical wires from a Lowe's store in Oregon has angered local residents. "It was so blatant, that's what riled me up," Keizer, Ore., resident Andrew Sullivan, who filmed the incident, told the Keizer Times. "They were just strolling through the parking lot, just riding the carts. [Video clip]
Joe Biden Is a Total Failure. Biden's answer to the surge in violent crime rates across urban America is pious lectures about guns, which incites both the anti-gun Left and the huge number of Americans (who consider their guns security against what otherwise would be a riptide of crime) to believe that guns are about to be confiscated unconstitutionally. The answer to crime rates is not in the suppression of access to guns for responsible citizens, as criminals always have guns; the answer is in greater numbers of better-trained police personnel and longer sentences for violent criminals.
3 Chicago 'Anti-Violence Activists' Facing Felony Gun Charges While Out On Bail for Other Felony Gun Charges. The criminal justice system in the city of Chicago might as well be called the "criminal's" justice system. With prosecutors who don't prosecute and judges who don't hold violent criminal predators accountable, it's no wonder the city's moniker is Murder City, USA. How bad is it in the Windy City? It's bad. It's so bad that three of Mayor Lori Lightfoot's "anti-violence workers" were arrested in a single week on fresh felony gun charges, while out on bail for other felony gun arrests. Including one so-called anti-violence worker who allegedly shot at two people and then recently, allegedly on video, threatened to shoot another.
Minneapolis man, 29, who opened fire on cops after they shot him with a rubber bullet is acquitted of attempted murder. A Minneapolis man charged with attempted murder after firing at police officers during the George Floyd protest was acquitted of all charges after claiming he shot back in self defense. Jaleel Stallings, 29, was acquitted on Wednesday of multiple charges stemming from a shooting last summer where he shot at the Minneapolis Police Department after they opened fire on him with rubber bullets. The US Army veteran argued the shooting was in self-defense. He testified that he fired three shots at an unmarked white van after he was struck in the chest with what turned out to be a nonlethal rubber bullet fired by the MPD, the Associated Press reported.
Minnesota Man Who Shot At Cops During George Floyd Protests 'Acquitted' After Claiming It Was 'Self Defense'. There is no justice system in the United States and certainly not in Minneapolis. A Minnesota man who shot at police is acquitted because it was self-defense. [...] When I was young, we were taught to respect police. In the mad world Obama/Biden built, you can shoot at police and get off claiming self-defense. Police in Minnesota will soon be a thing of the past. No one will want to be one.
Kamala Harris has blood on her hands. Not in connection with Afghanistan — I doubt that she has had any influence on events there — but as a result of her support for violent crime in Minnesota. In the wake of the George Floyd riots, Harris contributed to the Minnesota Freedom Fund and encouraged others to do so as well. She did so on the pretext that the Freedom Fund was bailing out "demonstrators" arrested in Minnesota, but of course no one was arrested for demonstrating. Those bailed out were arsonists, aggravated assaulters and other serious criminals. Moreover, the Minnesota Freedom Fund didn't restrict itself to bailing out those arrested in the summer of 2020. Rather, its efforts to inflict violent crime on Minnesotans have continued to the present day. Last Sunday, an innocent man was murdered by a criminal who had been charged with domestic assault but was sprung by Kamala Harris's Minnesota Freedom Fund just days earlier.
It's a reverse shakedown. It's also unsustainable.
San Fran to start paying known criminals monthly stipend to stop killing, eligible for bonuses. One of America's "wokest" cities, San Francisco, intends to start paying high-risk criminals to not shoot each other. Starting in October, 10 known criminals will receive a $300 stipend every month that they abstain from busting some caps. The chosen criminals will also be eligible for a $200/month bonus if they meet certain milestones like obtaining a job. "The idea is to provide the small number of San Franciscans who authorities believe are most at risk of shooting someone — or being shot — with an incentive to get help and stay out of trouble," according to the San Francisco Examiner. "The initiative will pair participants with newly hired life coaches from the Street Violence Intervention Program, known as SVIP, who will help them make the right choices and access services. The theory is that the up to $500 stipend will serve as an incentive to participate — and stay engaged," the paper notes.
Woke NYC Democrat wants to make crime victims help their attackers. Amid an increase in violent crimes and shootings in New York City, a candidate for public office wants victimized New Yorkers to bear the burden of the crimes against them. The radical "public safety" plan put forward by socialist candidate Tiffany Cabán — a shoo-in to earn a spot on the City Council representing western Queens after November's election — would allow for victims of violent crimes to help their attackers in the name of "restorative justice." The Democrat's woke, 48-page manifesto would strip cops and courts of some of their most basic law enforcement roles — like sending violent perps to prison. "Communities will be empowered to develop individualized strategies to help heal wounds of violence rather than being forced to rely on policing and prisons as the only recourse," reads the policy from the Democratic Socialists of America-backed candidate in the non-competitive race.
Panicked Democrats switch from 'defund' to 'refund' the police. The Democratic Party's quest to defund police forces, an act in which it kowtowed to its hard-left-wing base, has come to a very bitter end. The resulting surge in violent crime has produced a massive public backlash that threatens the careers of elected Democrats throughout the nation. Naturally, the endangered species is trying to distance itself swiftly from the wreckage that "defund the police" has left behind. The mayors of Portland and Seattle, who respectively slashed police funding by $15 million and $7.5 million last year, are now moving to restore those budgets amid spikes in violent crime made worse because police officers are choosing to retire rather than stay where their work is scorned by their employers. Something similar is happening in Chicago, where last year, Mayor Lori Lightfoot demanded that the police force leave vacant positions unfilled as part of a broader drive to cut police budgets. Lightfoot now faces a 60% increase in murders since 2019, and suddenly, she sees the light — the police are not expendable, and the thin blue line between chaos and order cannot be allowed to get any thinner.
Wisconsin Sheriff Will No Longer Call Prisoners Inmates But Rather 'Residents' To Humanize Rapists And Murderers. The Dane County Sheriff's Office is eliminating the term "inmate" from its official vocabulary. Sheriff Kalvin Barrett announced the move Monday [8/16/2021], explaining the change is designed to "maintain the dignity and respect for all who are involved in our criminal justice system," WMTV-TV reported. [Video clip]
Homicides outpace COVID-19 deaths in Washington, other major cities. Homicides are outpacing COVID deaths in the District and in other major cities, prompting former law enforcement officials to sound the alarm on the nationwide effort on the part of some activists and politicians to defund police departments. In the nation's capital, there were eight deaths from COVID-19 in July. But the District recorded 20 homicides last month, bringing the year's total to 114, already surpassing last year's homicides total of 109 with five more months to go. "We are all concerned about the pandemic. We have a pandemic of violence that is sweeping this nation and we have an opportunity to stop it but it is going to take leadership not just from law enforcement but from all levels," said Sgt. Betsy Brantner Smith, a spokesperson for the National Police Association.
The Drossy Touch of Joe Biden. Almost everything Joe Biden has touched since entering office has turned to dross. [...] After Biden entered office, violent crimes ignited from the embers of the 120 days of mostly unpunished looting, arson, and organized violence in the streets of America's major cities during summer 2020. Under Biden, jails were emptied. Federal attorneys and emulative local DAs exempted offenders. Police were defamed and defunded. Punishing crime was considered a racist construct. The result is that Americans now avoid the Dodge City downtowns of most of America's crime-ridden blue cities. They accept that any urban pedestrian, any driver after hours, any commuter on a bus or subway can be assaulted, robbed, beaten, raped, or shot — without any assurance that the media will fairly report the crime, or that the criminal justice system will punish the perpetrators. In Biden's America looters prance into drug stores and walk out with shopping bags of stuff, under the terrified gaze of security guards who guesstimate at least they did not steal more than $950 of loot.
Over a dozen New York gang members arrested after allegedly plotting crimes on social media. Over a dozen members of the East Harlem, New York, "Chico Gang" were indicted in a joint investigation between police and prosecutors Wednesday, according to a press release from the Manhattan District Attorney's office. Officials indicted 13 members of the gang on charges of conspiracy, attempted murder, including 21 alleged shootings that resulted in 12 victims, attempted assault and weapons possession, according to the press release. The street gang has been present among two public housing projects since 2018.
Are We in a Revolution and Don't Even Know It? Two years ago, it would have been considered absurd that youth would ride bikes into drug stores and steal with impunity as security guards watched, or thieves could enter into Neiman-Marcus department stores and skip out with thousands of dollars of rich people's favorites. Over $2 billion in "stuff" was destroyed in 2020. And almost none of the violence was ever properly investigated, the perpetrators arrested, charged, tried, convicted, sentenced, or incarcerated. In such revolutionary times, no one knows any more what is and is not a crime. Illegally storming the border when positive for COVID-19? Destroying a public statue of George Washington or Thomas Jefferson? Looting a corporate chain store? Knocking out an Asian-American septuagenarian? Or turning over the tables of Jewish-Americans as they eat? Taking over municipal blocks and declaring the confiscation an autonomous zone? Not crimes. "Illegal parading" inside the U.S. Capitol building? Crime.
Cuomo uses final days as gov to commute [or] pardon 10 felons, including 3 tied to killings. Days after giving two weeks' notice that he would resign his office amid a serial sexual harassment scandal, Gov. Andrew Cuomo is using the unprecedented lame-duck period to grant clemency and pardons to 10 felons — including three convicts tied to killings. [...] Cuomo commuted the sentence of Nehru Gumbs, 36, who was convicted of first-degree manslaughter and criminal possession of a weapon and assault in 2005 — crimes committed when he was 18. Gumbs was fingered for the brutal shooting death of an innocent bystander heading to his Canarsie home from a midnight church service on New Year's Eve 2004. Gumbs has served 17½ years of a 25-year sentence. He has served as the youth counselor at Sing Sing prison and earned an associate's degree from Mercy College and is pursuing a job as a plumber.
Hayden Island residents frustrated over increasing crime. People who live on Hayden Island say the homeless crisis and crime seem to be getting out of hand. They feel crime is rampant and, according to statistics, they're right. Portland Police Bureau data show crime on Hayden Island is the worst it's been in the last five years. Property crimes like theft, burglary and larceny make up the vast majority. [...] Interstate 5 running through the island makes it a prime target; people coming from the south in Oregon or the north in Washington are able to quickly hop on and off the island to commit crimes there or escape being caught. Residents see cars without license plates all over the neighborhood and believe they're stolen and brought to the area to be stripped.
The Editor says...
Interstate 5 is not the culprit. Private automobiles are not the issue. Soft-on-crime Democrat politicians and activist judges are the problem. The solution is to build more prisons and eliminate early releases of violent criminals. The word will get around, and crime will drop quickly.
My scooter was stolen last week. Unknown to the thief, I hid two Airtags inside it. [Thread reader] I was able to use the Apple Find My network and UWB direction finding to recover the scooter today. [...] Here are a few lessons learned if you're using Airtags for theft recovery:
[#1] Use an Airtag adhesive that blends in and muffles noise. It's clear my thief was looking for them.
[#2] Do not turn on Lost Mode. It immediately alerts the thief they're being tracked.
[#3] Act quickly, before the anti-stalking feature kicks in. Damage done to my handlebars was likely in response to the regular noises from the Airtag.
[#4] Limit your in-person interactions and always involve the police. Don't try to retrieve your stolen goods until you have backup.
The Bad Path of Relativizing the Rule of Law. Progressive leaders have tacitly permitted criminals to run life off the tracks and ruin it by relativizing the rule of law and behaving as if it applies to everyone else but them. Conceptually, enforcing the law is the solution, but progressives don't see it that way. America's cities are testaments to the abject failures of these policies because violent crime has escalated, especially murder. Yet progressive district attorneys adamantly refuse to prosecute them. Moreover, the movement to eliminate cash bail steadily gained traction as it has in New York, which attenuates accountability. It is incumbent upon district attorneys to prosecute all those who commit violent crimes. But district attorneys Larry Krasner in Philadelphia and Cyrus Vance, Jr. in New York don't see it that way. According to Niall McCarthy, a data journalist for Statista, the world's leading statistical database, murder rates have risen 52% and 32%, respectively, in those jurisdictions during the first half of 2020 when compared to the same period in 2019.
When Confidence in Our Institutions Collapses. Sometimes, stories that appear unrelated share common foundations and have cumulative effects, far more serious than any one does individually. Highlighting these common features tells us something profound about our society and its troubles. That's the case with four stories over the past few days. The first two involve police. One concerns a New York City gang member who attacked multiple officers and shot one of them. The suspect had more than 25 prior arrests for guns, drug offenses, and other crimes. He was known to be part of a gang affiliated with the "Bloods." Yet Jerome Roman was roaming the streets, gun in hand, out on bail. It is a story repeated dozens of times each week across the country. The second story involves the inability of Portland, Ore., to recruit police to fight the city's stunning murder epidemic. For some reason, Portland just can't find people willing to join the special unit designed to stop the killings.
New reforms cause 'confusion and uncertainty,' WA police say. Several new police reform laws took effect in Washington last week, requiring de-escalation by police and restricting their use of force. The new laws are proving to be controversial among law enforcement agencies, with police chiefs pointing to confusion over how they should be implemented. But supporters say the new laws reflect the public will, and should be given time to work. The state's new "use of force" law raises the bar for when police can detain someone who is running away. Within days of the law taking effect, the Pierce County Sheriff's office said those new restrictions prevented deputies from pursuing a murder suspect in Puyallup.
Electronic monitoring for violent criminals in Chicago and Cook County is a failure. The far-left has taken over many elected prosecutor's offices, including Chesa Boudin in San Francisco, George Gascon in Los Angeles County, Marilyn Mosby in Baltimore, and Kim Foxx in Cook County, where Chicago is the county seat. As I sadly live in Crook County I'm going focus on Foxx, Cook County's state's attorney and Jussie Smollett's protector, who among other things, refuses to prosecute shoplifters with a felony unless they are accused of stealing merchandise worth more than $1,000. Foxx is also a huge supporter of electronic monitoring of criminal suspects. Small-time crooks often move on to bigger crimes. The "broken-windows" practice of policing that Rudy Giuliani put into place during his eight years as mayor of New York — his cops aggressively cracked down on petty criminals — led to a major decrease in violent crime. [...] The soft-on-crime approach of Foxx has been a disaster for Cook County residents, particular minorities who Foxx claims to champion.
You've made your bed, now lie in it.
Portland wants to walk back defunding the police but officers don't want the jobs. Last June Portland's Mayor Ted Wheeler, who is also the police commissioner, decided to put an end to the Gun Violence Reduction Team (GVRT) as part of an effort to reimagine policing. The $6 million that would have gone to the team was redirected " toward communities of color." Even at the time the assistant chief of police warned their could be serious consequences. [...][ Daryl Turner, the head of Portland's Police Union issued a similar warning. "That is going to cripple us in our ability to be able to stop violence in the streets of the city of Portland," he said. After the GVRT was cut, the number of shootings and murders in Portland skyrocketed. Last September there were 110 shootings in Portland, a 243% jump compared to a year earlier. At the end of the year, Portland had more than 900 shootings, double the previous year. The spike in violence continued into 2021.
Chesa Boudin stands up for shoplifters and drug dealers. San Francisco's broad-daylight retail heists have shocked the nation in their brazenness. They've triggered the closings of stores, such as Walgreens, and the shortening of hours from retail giants such as Target. Forty-four percent of city is planning to move out, with 80% citing out-of-control crime. But the shoplifters have got a defender, too — in San Francisco District Attorney Chesa Boudin. So do the drug dealers. The only problems out that Chesa sees are the victims. Which tells us a lot about the state of moral bankruptcy of the wokester movement, and what the New Yorker dismisses as the "backlash."
Do We Have to Watch Their Wretched Movie All Over Again? Calendar year 2020 saw a 25% increase in homicides, the highest since 1960 and higher than in any single year in the 1965-75 decade when the number of violent crimes almost tripled. They seem to be rising by similar rates this year. Many people don't like to admit it, but this is obviously a result of the de-policing movement urged by Black Lives Matter and cheered on by liberal editorial writers, corporate moguls and Silicon Valley monopolists. They applauded and declared exempt from COVID-19 restrictions the "mostly peaceful" demonstrations against supposed systemic police misconduct. Few, if any, deplored the nearly 600 violent riots that caused some $2 billion in damage. If the experience of the 1960s is a guide, this will severely damage modest-income neighborhoods for decades after.
Denver Police Chief Attributes Rise In Violent Crime To Felons Released On Low Or No Bonds. Denver Police Chief Paul Pazen has had it. He says his officers are arresting a record number of armed felons, but the Denver County Court and Denver District Attorney's Office are releasing them with low or no bonds. In a desperate attempt to address the issue, he's forming a partnership with federal agents so the cases will be heard in federal court instead, where prosecutors and judges show less leniency toward violent offenders. Pazen says a DPD officer and federal agent will respond together to active shooting scenes and review cases involving felons who are accused of illegally having a weapon.
Irony, Absurdity, and Dishonesty — The Democrat Party's Playbook. Amid the turmoil and trauma in the aftermath of George Floyd dying in police custody (for which Officer Derrick Chauvin was convicted and sentenced for murder), the outpouring of emotion and outrage became a call to "Defund the Police." [...] Nature abhors a vacuum, and human nature is just the same. It is a sad fact that we live in a fallen world and when lawful authority exits or is diminished, criminals will enter and increase. It was entirely predictable and has happened as predicted. There is a crime wave sweeping the nation in those cities and municipalities run by liberal, "woke" Democrat politicians. Minorities and the poor have suffered the most. This has not helped but has added immeasurable suffering, misery, and devastation. Do these elected Democrats display any sense of accountability or responsibility for such a poorly conceived policy? NO! They trot out talking points and try to blame Republicans for the mess they made.
Chicago's top cop blames current wave of deadly gun violence on courts letting out violent offenders from jail too quickly. Chicago's top officer once again took aim at the city's court system by saying judges released violent offenders into the street amid a wave of gun violence in the city during a press conference on Monday [7/26/2021]. Police Superintendent David Brown said the city could not risk having violent criminals in the streets after last week's mayhem, which left at least 12 people dead and 70 injured across the Windy City. 'What we can do different is challenge the courts to render Chicago safe,' Brown said in the televised conference. 'Holding offenders in jail longer, not releasing murderers back into our community. That's what we can do different.'
Birth control for California female prisons as 'trans women' move in. A reader emails: Wow. CA is just packed with genius. Here's another brilliant idea. Let male prisoners who "identify as female" to be housed with women in prison. [...] Thomas Lifson adds: How many rapes will there be? Given the level of violence in men's prisons, which these biological males understandably want to escape, my guess is that there will be a lot. Crickets from NOW and the media feminists.
Democratic mayors in 20 cities that have slashed police budgets also use millions of taxpayers' dollars to fund their own personal security. At least 20 mayors from cities that have called to defund the police enjoy the perks of private security at a cost to taxpayers of millions of dollars a year. In February, San Francisco Mayor London Breed announced plans to redirect $120 million from the police department to a combination of new and existing programs. Meanwhile, the city spent $2.6 million to protect her in 2020, a number that will likely increase this year.
Why Democrats Don't Care About Crime. American cities are reeling from increased crime ranging from burglary and arson to murder. Americans, rightly, are concerned — except for Democrat officials. San Francisco, a bastion of progressive stupidity, is among the hardest hit cities — yet the San Francisco lunatics who run the city claim anyone concerned with rising crime is a white supremacist. This is common from among the Democrat intelligentsia and leadership. To understand why Democrats don't care about crime, we must turn to two prophets of the new anti-American ideology. Antonio Gramsci and Michel Foucault are essential to understand to enter the deluded mind of the modern progressive and why they are happy to let American cities burn rather than confront crime and stop the desecration of America's once iconic cities.
Keywords: Flip-flop, lesson learned the hard way, oops, about face.
After deadly weekend, Seattle's mayor says it's time to rebuild police force that has lost 250 officers. There were four people killed in Seattle early Sunday, plus at least six more injured in unconnected shootings. That was in addition to another deadly shooting that happened Friday night bringing the weekend total to five deaths. [...] Today Mayor Jenny Durkan gave a press conference about the weekend violence in which she pointed out that lack of police staffing was part of the problem. "Over the past 17 months the Seattle Police Department has lost 250 police officers," Durkan said. She continued, "We're on path to losing 300 officers. We are creating meaningful alternatives but as I said last year the city has an obligation to still continue constitutional policing and respond to 911 calls.
Breaking the Crime Wave. A contagion of crime and a growing epidemic of drug abuse afflicted the nation as well and infected almost every community and neighborhood in America. The Big Apple has gone from one of the safest metropolitan areas in America to a city terrorized by a nearly 100 percent increase in shootings and a stunning 44 percent rise in murder last year. In April, police in Brooklyn stopped a man named Takim Newson for suspicion of driving under the influence. When Newson admitted that he was high, the officer asked him to step out of the car. Instead, Newson sped away, dragging the officer several yards. Newson then tried to rob a 66-year-old woman in her home and stole a car. After a manhunt, he was apprehended and put in jail. But what's remarkable is that he should have been behind bars to begin with: he had been charged with attempted murder two months before but had been released without bail, against the advice of even his own defense attorney. This story of weak-on-crime policies resulting in pain and suffering for innocent Americans and selfless police is not unique. It has played out in countless communities across the country.
California Is Experiencing a Crime 'Tsunami': Sacramento DA. According to a Public Policy Institute of California (PPIC) released in 2021, four major cities in the state have encountered an increase in homicide and car thefts. Los Angeles, Oakland, San Diego, and San Francisco are experiencing such heightened crime, following a drop in violent crime in March 2020 when the COVID-19 pandemic began. Data provided by PPIC shows that in 2020, Los Angeles reported a 40 percent homicide increase from 2019; Oakland reported a 36 percent increase. San Francisco and San Diego both reported increases from 41 to 48 percent and 50 percent to 55 percent, respectively. In January and February 2021, violent crime fell 12 percent compared to the first few months of 2020. PPIC attributed the decrease to fewer robberies and aggravated assaults. Out of the four cities, Oakland was the only one that recorded an increase in aggravated assaults, of about 10 percent.
The Editor says...
Crime statistics are meaningless if whole categories of crime are ignored; for example, thefts under $950. Ignoring felonies doesn't reduce crime, it only reduces crime statistics.
D.C. Police Chief Unloads on Lax Court System after Shooting: 'You Cannot Coddle Violent Criminals'. Washington, D.C., police chief Robert J. Contee III slammed what he described as a malfunctioning justice system on Friday morning following a shooting in the crowded 14th street commercial district Thursday night. [Tweet] Gunmen shot two people on the city's upscale 14th Street, in an incident captured on video. Police have recorded 105 homicides in the city so far this year, while 2020 saw a 16-year high of 198 homicides.
'Their Hands Are Tied': San Francisco Locals Demand Change To Stop Brazen Crime. San Francisco local businesses and employees are calling for change as they describe increasingly brazen shoplifting and car break-ins. Many residents told Fox News they believe changing California law Proposition 47 is the solution. "The police are actually wonderful, their hands are tied, that's what's going on out here." Gianni, a local who works in Fisherman's Wharf, told Fox News. San Francisco Police Department's Public Information Officer, Robert Rueca explained "There's a threshold of 950 dollars that needs to be met in order for a misdemeanor to turn into a felony when it comes to theft."
DC leaders struggle with rising crime after cutting police. Crime in Washington, D.C., is on the rise as city leaders grapple with fixes to public safety problems that are, in part, of their own creation. A pair of headline-grabbing shootings dragged the district into the spotlight over the weekend, renewing focus over the city's decision to cut millions of dollars from its police budget in response to pressure from activists. On Friday [7/16/2021], 6-year-old Nyiah Courtney was killed while riding her scooter during a drive-by shooting that left five adults injured. A day later, gunfire outside Nationals Park stadium sent baseball fans scrambling for cover in the ensuing chaos that led league officials to postpone the game.
License to shoplift: Two thieves brazenly stroll out of TJ Maxx with armfuls of clothes. Two men casually walked out of a Los Angeles area TJ Maxx with their arms full of what appears to be stolen goods as brazen shoplifters continue to rampage through California retail stores. Viral video posted earlier this week shows two men carrying armfuls of jeans, jackets and other apparel as they casually saunter out of a TJ Maxx in the Granada Hills section of the San Fernando Valley north of Los Angeles. 'That looks great,' one man is heard saying in the video as the two men head toward the door with the stolen loot, making no haste as they leave.
George Soros Funnels $1M To Defund the Police as Violent Crime Surges. George Soros is funneling money to support defunding the police, a cause that cost Democrats politically in the 2020 election as violent crime spiked across the country. Soros gave $1 million to Color Of Change PAC on May 14, according to records filed with the Federal Election Commission. It is the progressive billionaire's largest political contribution of the 2021 election cycle and his first to the political action committee since 2016. The contribution from one of the Democratic establishment's biggest donors could further undercut the party's efforts to downplay allegations that it backs defunding police departments. Republicans have hammered Democrats over their position on policing as violent crime has skyrocketed nationwide. As part of the effort to beat back the allegations, the White House has accused Republicans of supporting the defund movement — a claim the liberal Washington Post gave "three Pinocchios" earlier this month.
This Is What's Become Of California Since They Decriminalized Shoplifting. This is what is happening daily in California these days now that legislators voted in Prop 47, where thefts under $950 will not be prosecuted, so cops will not bother showing up. The account shared a shocking video Tuesday of what they call an "organized shoplifting crew" hitting a TJ Maxx store in La Canada Flintridge, an L.A. environ. The video shows two black men casually strolling out of the store with their arms full of merchandise still on their hangers. One of the men carries a large, oversized duffle bag on his back, clearly filled with more items.
Pausing a minute to consider the damage leftism does to America. In California, robberies of items worth less than $950 are misdemeanors, not felonies. Moreover, in both San Francisco and Los Angeles, the prosecutors whom George Soros placed in office will not prosecute crimes. They exist to protect criminals, not law-abiding citizens. And that is how you end up with this video: [Video clip]
This Shocking Video Shows Just How Brazen Crime In California Has Become. California's slide into chaos has not been an accident. A huge reason for the striking rise in homelessness and both petty and violent crime is Prop 47, a bill deceptively titled the Safe Neighborhoods and Schools Act. The actual bill couldn't be further from the title. It reduces the penalties for felony crimes, allows for early release of violent criminals, changes some violent felonies to misdemeanors, and allows criminals to steal up to $950 dollars per day in property without prosecution. As a result, police officers are less and less likely to respond to calls reporting petty theft, as there isn't much they can do with a suspect.
Illegal vendors overrun the Bronx after police responsibilities canceled. New York City put a new law into effect this year that "relieved" the police of the responsibility of managing illegal street vending operations and sidewalk gambling activities. This was part of the movement to defund or abolish the police. Instead of having cops maintain the situation, that responsibility was handed over to a group of civilian "intervention" specialists. The theory behind this law was that confrontations with the police over so-called "quality of life" crimes could lead to more instances where the police would need to use force to clear the streets and gain compliance. The problem is that the new agency tasked with these responsibilities was given no authority to confiscate goods or take anyone into custody. They aren't even allowed to demand to see the identification of the people they "intervene" with. Would anyone care to take a guess as to what happened next?
The American Descent into Madness. [Scroll down] Crime is another current absurdity. There exists a mini-industry of internet videos depicting young people, disproportionately African American males, stealing luxury goods from Nieman-Marcus in San Francisco, clearing a shelf from a Walgreens with impunity, or assaulting Asian Americans. These iconic moments may be unrepresentative of reality, but given the mass transfers and retirements of police, and the frightening statistics of large increases in violent crime in certain cities, the popular conception is now entrenched that it is dangerous to walk in our major metropolises, either by day or at night. Chicago has turned into Tombstone or Dodge City in the popular imagination. Scarier still is the realization that if one is robbed, assaulted, or finds one's car vandalized, it is near certain the miscreant will never be held to account. Either the police have pulled back and find arrests of criminals a lose-lose situation, or radical big-city district attorneys see the law as a critical legal theory construct, and thus will not enforce it. Or the criminal will be arrested and released within hours. So a subculture has developed among Americans, of passing information about where in the country it is safe, where it is not, and where one can go, where one cannot. This is clearly not America, but something bizarre out of Sao Paulo, Durban, or Caracas.
California is releasing 76K inmates early, including violent felons. With little notice, California on Saturday is increasing early release credits for 76,000 inmates, including violent and repeat felons, as it further trims the population of what once was the nation's largest state correctional system. More than 63,000 inmates convicted of violent crimes will be eligible for good behavior credits that shorten their sentences by one-third instead of the one-fifth that had been in place since 2017. That includes nearly 20,000 inmates who are serving life sentences with the possibility of parole.
Kimberly Gardner's St Louis Prosecutors Don't Show Up To Court, Known Felon Accused of First Degree Murder Released. This is just incredible. Jaw dropping. Circuit Attorney Kimberly M Gardner is the same prosecutor filing charges against the McCloskeys for defending their home in Saint Louis. Incredibly her office was charging a previously convicted felon with first-degree murder, and the prosecutor assigned to the case took maternity leave leaving no one to show up in court. After three missed court hearings by prosecutors, the judge was forced to drop a murder case because no one other than the defense, a public defender, was showing up in court. This is a jaw-dropping example of a prosecutors office is a state of horrible mismanagement. Compounding the issue Ms. Gardner doesn't even attempt to justify the collapse of the justice system; she just says whoopsie.
Radical Travis County DA Garza Drops Indictment Against Cop, Claims 'New Evidence'. There may be a movie's worth of drama going on inside the Travis County (Texas) District Attorney's Office. Jose Garza won that office on a platform of, basically, letting criminals go free and indicting cops. Voters should pay more attention to what local office-seekers are saying. Sometimes they actually mean it, and Garza did. If Austin had a dashboard, all the lights would be blinking red. Austin, the capital of Texas and the heart and seat of Travis County, has suffered at least 47 homicides in 2021. Violent crime is spiking. Police officers are leaving in droves, leaving the streets much less defended from crime than before. That wasn't Garza's doing, Austin Mayor Steve Adler led the defunding of APD in August 2020 (and has proceeded to gaslight the city that he didn't), but that together with Garza's pro-release priorities are putting convicted felons back on the streets, where they are emboldened, while police officers face hostility from the Austin government, forced critical race theory indoctrination (more on that in due time), and the demoralizing prospect of facing an indictment from Garza, even if their cases have already been adjudicated.
Chesa Boudin's free pass for shoplifters drives San Francisco store owners to lock all goods behind glass cases. San Francisco is famous for its tech trend-setting, but here's a different kind of trend-setting now that it's got a leftist prosecutor who won't do his job: Shopping from behind locked glass-case barriers. Not just some goods, but now, all the goods. Here's what appears to be a citizen video, from someone trying to get the attention of the local press, of the Safeway supermarket at Church and Market in an area between the Mission district and the Castro district. [Tweet] Obviously, this is an attempt to thwart shoplifters, given the retail theft free-for-all going on in that city. The problem didn't just crop up out of nowhere, it's the result of city policy. Radical left-wing District Attorney Chesa Boudin, raised by Bill Ayers, and formerly Hugo Chavez's advisor, has declared shoplifting effectively legal if the value of the stolen goods is under $950.
Progressive Policies Won't Stop the Crime Wave. With last year's devastating homicide spike continuing, some proponents of "progressive" criminal-justice reforms are more convinced than ever that they have the right approach. Eric Levitz, writing at New York's Intelligencer blog, views 2020's 30 percent year-over-year increase in murder not as a political liability but as yet another reason to support a progressive reform agenda — one that reduces the footprints of incarceration and policing. [...] Levitz offers the usual battery of non-policing approaches: investing in preschool, summer jobs, and violence-interruption programs; increasing the minimum wage; expanding health insurance; and erecting barriers to firearm acquisition. The available evidence lends some support to the idea that these tactics can reduce crime. But they don't — on their own or together — offer the same reliability and extensibility that the traditional methods of policing and incarceration do.
Leftists can't connect the dots. It is understandable that some people believe that Democrat mayors, like Bill de Blasio of N.Y. and Lori Lightfoot of Chicago, are bringing their cities down on purpose. How else can one explain such cluelessness and inability to envision the dreadful outcomes of their reckless policies? Blue cities release criminals from jail, refuse to prosecute serious crimes, and cut police budgets. Much of the population, including the most vulnerable, are able to make a connection to soaring crime, but they are made to survive the consequences of corruption, lack of vision, and failed leadership. The left cannot or will not connect the dots because leftists play by their own rules and don't seem to care about the results.
NYC sex workers rampant in open-air prostitution market amid lax enforcement. [Scroll down] When the police ride through — in both marked and unmarked cars — business mostly carries on without interruption. While cruising down the block one night, a cop flashed the lights of their unmarked car in an apparent attempt at deterrence but took no other action. Current and former vice cops told The [New York] Post that there's little incentive to make arrests, with the office of Brooklyn District Attorney Eric Gonzalez moving away from prosecuting prostitution cases, a shift that began in mid-2019. In January, Gonzalez's office moved to vacate some 262 warrants stemming from prostitution cases dating back to 2012.
LAPD to stop charging criminals for many offenses. Law enforcement and the incarceration of known criminals is such a 20th-century concept, right? That seems to be the message once again coming out of Los Angeles now that ultra-liberal George Gascon is in charge of the county District Attorney's office. The latest announcement coming from the LAPD is that more suspects who are arrested for a variety of non-violent crimes, including some felonies, will not be taken to court, prosecuted, or put in jail. Instead, they will be "diverted" to community support programs and social services. Rather than incarceration, the suspects will be provided with "care and treatment" without facing the stigma of being treated like a criminal. And just as a reminder, this new policy is being put in place at the same time that the city is facing a historic surge in crimes of all types.
After San Francisco shoplifting video goes viral, officials argue thefts aren't rampant. A flurry of shoplifters in masks and hooded jackets sprinted from a downtown Neiman Marcus last week and into getaway cars with armfuls of designer handbags — a scene captured on video and raising fears that rings of thieves were hitting retail businesses. The incident, which remains under investigation, was only the latest to give an impression of lawlessness running rampant in San Francisco's stores, where people have been caught on recordings openly swiping products seemingly without repercussion. But city leaders are pushing back at that image after the release Monday [7/12/2021] of a midyear public safety report. Police data shows overall thefts are down 9 percent in the first six months of the year compared to the same period in 2020, when the city was on lockdown and many businesses closed during the onset of the pandemic.
Mental health clinicians will start answering some 911 calls in Chicago — instead of cops. For the first time in Chicago, some 911 calls for mental health emergencies won't be answered by police officers but by mental health professionals paired with paramedics. In one pilot program starting this fall, a paramedic will be dispatched with a mental health clinician for "behavioral health calls." In another, a paramedic will work with a "recovery specialist" on calls involving substance abuse. Mental health clinicians will be on hand at the 911 center to monitor situations, but questions remain how well these new responders will be able to de-escalate violence that can erupt during such calls. The "alternative response" programs are being launched amid continuing debate over the role of police after the killing of George Floyd by a Minneapolis police officer last spring.
New York inmates offered food, conjugal visits, more to get COVID vaccine. State prison officials are so desperate to get inmates vaccinated against COVID-19 that they're dangling care packages, barbecue parties and even conjugal visits, according to a memo issued this week to the nearly 34,000 jailbirds. A mere 45 percent of New York's incarcerated felons have been inoculated, compared to more than 70 percent of the law-abiding population, Acting Corrections and Community Supervision Commissioner Anthony Annucci wrote. Meanwhile, "many other state prison populations have much higher vaccination rates," Annucci lamented. "To encourage you to do your part in this fight, the Department will implement an incentive program," he wrote Wednesday.
Sharp increase in police resignations after Black Lives Matter protests in 2020: study. A new study by several academic researchers indicates a rising trend in U.S. police resignations over the past year, one that appears to have been exacerbated by the Black Lives Matter-led riots and protests that swept the country last year and generated a massive wave of anti-police criticism. The study, written by University of Nebraska Distinguished Associate Professor of Criminology Justin Nix and University of Utah PhD candidates Scott Mourtgos and Ian Adams, found that within "a large police department in the western US" voluntary police resignations "increased by 279%" following last year's protests against the killing of Minneapolis resident George Floyd[.] Noting their model "predicts that resignations will continue at an elevated level," the researchers urge officials to "be prepared to confront workforce decline and increased voluntary turnover." The team undertook the study "because we'd seen all the headlines about cops quitting at higher rates, but hadn't seen any rigorous analyses," Nix told Just the News via email.
The Editor says...
It is not necessary to conduct a study to verify the obvious. Anyone with the ability to make a logical deduction and a reasonable inference can see that the 2020 race riots were more than most cops bargained for when they signed up for their law enforcement jobs — especially since the rioters almost completely escaped punishment. A rigorous analysis of the problem isn't necessary. Solutions are more valuable.
'Career criminal' who shot random couple at Houston aquarium before killing himself was released from jail on bond in April. The gunman in a murder-suicide at the Houston aquarium was a career criminal who suffered from mental illness and was out on bond at the time of the shooting. Danny Cazares, 39, fatally shot Gabriel Moriones Vargas, 28, and injured his wife before tuning the gun on himself in a seemingly random act of violence on Thursday night. Houston police said in a statement that Cazares had a history of mental illness and was arrested three times in the last year. All three times, he was released from jail on bond.
In Many Cities In America, The Criminals Are Starting To Gain Firm Control Of The Streets. Every week the horrendous crime wave that is sweeping across America seems to get even worse. In some of our largest cities, looting, murder and violence are becoming a way of life, and authorities seem powerless to do anything about it. Is this what we can expect life in the United States to look like moving forward? All over the globe, people are watching us, and they are stunned by what they have been witnessing. Criminals are wildly out of control, and many of our largest cities are being transformed into extremely violent war zones.
Murderer released on $15,000 bond as Jan. 6 protesters held indefinitely without bail. Behold the breadth of brazenness in our two-tiered justice system. In one America, we have career violent criminals released on low bail after murder and attempted murder, when the victim is terrified the criminal will attack again if not jailed. In the other America, we have Trump supporters arrested for nonviolent acts of "trespassing" upon public property when Capitol Police held the doors to the building open — yet they are kept in jail for months without bail, despite no criminal record. [...] Earlier this week, WMC-TV news in Memphis reported on Lachrisa Oliver, a Memphis woman who survived a shooting in March who must now deal with the release of the alleged perpetrators into her neighborhood headed into the trial. Tajuana and Teuana Ayers, along with an unnamed juvenile suspect, were arrested for a March 3 shooting that left Lachrisa in critical condition and her nephew dead on her doorstep. Shockingly, Tajuana and Teuana, despite the murder and attempted murder charges, were released on just $15,000 and $25,000 bonds respectively.
🎶 You seize 16 tons, and what do you get? 🎶
$1.19 billion worth of marijuana seized in massive drug bust in California. Authorities in Southern California have seized more than 16 tons of marijuana worth an estimated $1.19 billion, Los Angeles County Sheriff's Department officials said Wednesday. The 10-day sting is the largest eradication of illegal marijuana cultivations in the history of the department. The operation, which began on June 8, resulted in 22 felony arrests, 109 misdemeanor arrests, and 19 arrests from water theft enforcement teams, officials said. More than 200 locations were served with search warrants. Nearly 375,000 marijuana plants and 33,480 pounds of harvested marijuana were seized, along with 65 vehicles, 180 animals and $28,000.
The 'Minneapolis Effect' Caused Last Year's Spike in Violent Crime. The spike in violent crime last year was a serious departure from recent crime patterns over the last several decades. In fact, 2020 was likely the deadliest year for gun-related homicides since 1999. According to the Gun Violence Archive, more than 19,000 people died of gun violence in 2020. This spike was particularly acute in major cities across the country. For example, Minneapolis saw a 95% year-over-year increase in homicides between May and Aug. 1. In Chicago, homicides more than doubled in July 2020, compared to 2019. And New York experienced a 50% increase in homicides and a 112% increase in shootings. Sadly, that is only the tip of the iceberg of cities that experienced this surge. What caused that sudden spike? Paul Cassell, a law professor at the University of Utah and a former federal judge, persuasively answers that question in a recent law review article.
The Unlivable City. People are fleeing California in general, and San Francisco in particular, in droves. As to San Francisco, the fundamental problem is lawlessness. Which means not just violent crime, which the city has in abundance, but a breakdown in the fundamental norms of civilization that make urban living possible. The main problem is that San Francisco's far-left city administration has decided not to prosecute theft. The result, naturally, is an epidemic of theft. Thus Target, for example, is now closing its San Francisco stores at 6 p.m. [...] How low has San Francisco sunk? Check out this video of thieves openly stealing handbags and similar products from a Neiman Marcus store: [Video clip]
What's happening in San Francisco goes far beyond 'shoplifting'. We're hearing a lot about the overwhelming number of murders and attempted murders in Chicago and New York. San Francisco, however, has gone in a different direction. It seems to have become the "shoplifting" capital of America. This honor goes along with its long having been the capital of America for car break-ins. It's so bad that I know suburbanites who refuse to drive in the City. The latest "shoplifting" video is an impressive one, showing a whole gang of thieves racing out of San Francisco's Neiman Marcus store on Union Square, clutching what appears to be thousands of dollars in handbags.
Furious shopper posts video of horde of shoplifters fleeing Neiman Marcus. A video posted to Instagram captures yet another brazen act of shoplifting in San Francisco, this time at the luxury department store Neiman Marcus where at least ten people stole armfuls of designer goods and then fled without anyone trying to stop them. The footage reveals the shoplifters leaving the Union Square store, each carrying bags of stolen items with the security tags still dangling off of them. The perpetrators then ran in different directions, with a few speeding away from the scene in a white sedan. One person watching says, 'They can't do anything,' perhaps referring to security at Neiman Marcus.
The Genesis of Our American Collective Meltdown. [Scroll down] The Left says it has not defunded the police because there are still police to be seen. But progressives have done something far more insidious: America has destroyed police deterrence by a year of anti-police venom, by prosecutors selectively and asymmetrically exempting the arrested, and by prompting police retirements, resignations or simple slowdowns. There is now in the minds of all big-city cops a constant cost-to-benefit calculation: going into the inner city has become a lose/lose/lose/lose/lose proposition in which a 911 call from the danger zone can get an officer killed, injured, fired, suspended, imprisoned, or rendered a fool, as the successfully arrested are summarily let go.
Target, Walgreens make drastic changes due to increase in San Francisco thefts. According to the California Retailer's Association three cities in our state are among the top 10 in the country when it comes to organized retail crime — Los Angeles, San Francisco and Sacramento. Already we are seeing the negative impact it is having in San Francisco with stores permanently shutting down or closing early. It has become one of the most pressing issues in our city today. Target has now acknowledged that San Francisco is the only city in America where they have decided to close some stores early because of the escalating retail crime.
Biden polls horribly on his handling of rising crime. Americans are giving President Biden dismal ratings on his handling of rising crime, a new poll found. The ABC News/Washington Post poll released Friday morning revealed that just 38 percent of Americans approve of the 46th commander-in-chief's response to recent crime spikes nationwide. On the other side, 48 percent said they disapproved. As crime rates have continued to surge, lawmakers have been quick to point fingers to avoid their party taking blame. Republicans have largely argued that Democrats' efforts to defund the police, remove qualified immunity for police officers and introduce cashless bail have all contributed to the budding crisis.
Judge Orders Minneapolis to Hire More Police Officers Amid Crime Surge. A judge on July 1 ruled in favor of a group that filed a lawsuit demanding more police officers be brought into the city, after city council members and activist groups advocated to replace the police department following the death of George Floyd. Hennepin County District Judge Jamie Anderson issued a writ of mandamus ordering the city to hire more police officers, specifically that Minneapolis should have at least 730 officers or .0017 of the 2020 census population, whichever is higher, by the end of June 2022. An unprecedented number of officers quit or went on extended medical leave after Floyd's death and the unrest that followed, which included the burning of a police precinct. With new recruit classes, the city anticipates it will have 674 officers available at the end of the year, with another 28 in the hiring process, the Star Tribune reported.
What Was California Thinking? Back in 2014, the political leadership of California became alarmed at the rapidly rising prison population in the state. The state was also under court order to reduce the overcrowding in state prisons. [...] The first thing they did was pass Proposition 47 — the Safe Neighborhoods and Schools Act. That sounds like something everyone would want. 58% of Californians voted in favor of the measure. [...] Nothing in Prop 47 was designed to actually reduce crime. It redefined drug use and theft of property valued at under $950 as misdemeanors rather than felonies. Punishment would no longer be imprisonment, but a fine of $1,000. The objective of prison population reduction was achieved by not incarcerating criminals, rather than by eliminating criminal behavior. [...] Prop 47 also allows those imprisoned under previous guidelines to petition for early release. If a convict is in prison for stealing less than $950, he is now eligible for early release. As many as 10,000 state prisoners have been released.
Amid Surging Crime Rates And Murders, Oakland City Council Votes To Defund Police. Despite recently receiving $190 million from the Biden Administration, the City Council of Oakland, California voted Thursday to defund their police department by almost $18 million. The city's crime rates have skyrocketed, seeing a 90 percent increase in murders, 88 percent increase in carjackings, and 70 percent increase in shootings all in the last year. Sixty-five lives have been lost, and 1,300 robberies have been recorded, yet, the city redirected police funds toward the Department of Violence Prevention, "with the intention of improving public safety" via alternate means. On Monday [6/28/2021], the Department of Violence Prevention's chief was interrupted during an on-camera interview by an attempted armed robbery. The department's chief was being interviewed on the steps of Oakland City Hall, when they were attacked. The suspects remain outstanding.
Cotton: Biden's Crime Policy Is 'I Hope You Don't Get Shot'. Sen. Tom Cotton (R-AK) slammed President Joe Biden's recent remarks on rising violent crime, claiming that the president's crime policy could be summed up as "I hope you don't get shot" on "Life, Liberty, and Levin" Sunday evening. "He said that crime goes up in the summertime, so we should expect crime to continue to rise over the next three months, as if he's trying to apologize in advance for what he knows is going to be a dangerous summer," Cotton told host Mark Levin. "I guess Joe Biden's crime policy is 'well, I hope you don't get shot when you go out to a restaurant with your husband or wife this summer.'"
Homicides Have Skyrocketed in These 6 Democratic Cities. Black People Are Disproportionately the Victims, Data Shows. The Daily Caller News Foundation collected homicide data from Chicago, Baltimore, Milwaukee, Pittsburgh, Los Angeles, and Indianapolis, some of the only cities in which such data is readily available. Most major cities have limited statistics tracking 2021 murders and homicide victims. The percentage of murder victims in Chicago that were black increased from 70% in 2020 to 81% in 2021 while that figure increased from 60% to 90% year-over-year in Milwaukee, the data showed. In one of the cities analyzed, the percentage of black victims decreased, but the raw number of black victims still increased. Democratic leaders of most of the cities examined voted to greatly reduce police funding amid widespread Black Lives Matter protests last year. In the wake of the death of George Floyd, who died after former Minneapolis police officer Derek Chauvin kneeled on his neck in May 2020, thousands of protests and riots took place across the country.
Critics demand answers as to why accused Bronx gang shooter was on the streets. The gangbanger accused of opening fire on a Bronx street inches away from two terrified children was inexplicably set free after a knifepoint robbery — and critics on Saturday demanded answers about why he was sprung in the first place. Michael Lopez was charged in the Manhattan robbery in January 2020, a crime he allegedly committed while on parole for other offenses. "Somebody has to answer for this guy," said Joseph Giacalone, an adjunct professor at John Jay College of Criminal Justice and a former NYPD sergeant. Lopez, 27, was arrested Friday on attempted murder and other charges in the shocking June 17 sidewalk shooting, which was captured on video seen around the world.
Cops Quit in Droves as Crime Skyrockets and 'Defund' Movement Grows. Police retirements and resignations rose significantly over the course of the last year amid widespread riots and coinciding calls to defund the police, according to a survey of about 200 police departments nationwide. The survey of roughly 200 police departments revealed that retirements were "up 45 percent and resignations rose by 18 percent in the year from April 2020 to April 2021 when compared with the previous 12 months, according to the Police Executive Research Forum, a Washington policy institute," as reported by the New York Times.
Democrats Trying to Rewrite History on 'Defund the Police'. The Democrats must have internal polling on 'defund the police' that's truly awful, because some of them are already trying to rewrite the history of the issue. With violent crime on the rise in many American cities and a midterm election around the corner, Democrats suddenly don't want to be associated with this at all. They also think you're dumb enough to believe they never advocated this position.
Oklahoma Drug Dealer Accidentally Released From Prison, Turns Himself Back In. A man convicted of several charges was released from the Oklahoma County jail in April instead of being transferred to a state prison. A jail spokesperson said the inmate was accidentally released two months ago after pleading guilty to several charges including drug trafficking. [Video clip]
Convicted Drug Dealer Accidentally Released From Oklahoma County Jail. Officials at the Oklahoma County jail are trying to figure out why a convicted drug dealer was accidentally freed in April. On April 12, Reimundo Cuevas was sentenced to 25 years in prison after pleading guilty to six counts of trafficking meth and other charges. Days later, Cuevas was allowed to walk freely out of the Oklahoma County jail, where he was waiting to be transported to prison.
Portland Police Limit Traffic Stops, Searches in [Pursuit] of "Racial Equity". Police in Portland, Oregon's largest city, are being advised to no longer pursue low-level traffic infractions — including expired plates and broken headlights — unless related to an immediate safety threat, Portland Mayor Ted Wheeler and Police Chief Chuck Lovell announced Tuesday [6/22/2021]. According to the changes to the Portland Police Bureau (PPB) protocols, officers will no longer prioritize making traffic stops for the enforcement of low-level traffic infractions, such as expired tags or minor equipment issues, that aren't immediate public safety threats. Also, officers will follow new consent search protocols that will "help ensure residents are aware of their Fourth Amendment rights." If police do stop a driver, they must receive recorded consent before searching the vehicle and clearly inform the person they have the right to refuse. Police Chief Lovell has instructed his officers to not pull citizens over for "less serious, non-moving violations" and instead focus on those who are making the road unsafe for others, including anyone driving under the influence and reckless drivers.
Austin's Homicide Number Passes 40 As Defunding the Police Takes Its Toll. Austin Mayor Steve Adler and Council Member Greg Casar defunded the city's police in the name of racial justice and equity. Did they anticipate that their decision would result in a skyrocketing murder rate that disproportionately impacts the city's minorities? That's what's happening. Austin suffered 47 homicides in all of 2020, which was the worst year for homicides in a decade. 2021, the year in which defunding the police kicked in, will surely surpass 2020's total. Two fatal shootings in Givens Park on the city's east side this week push the 2021 homicide total to 41 so far.
Texas forced to empty out prison to accommodate illegal immigrants they're being forced to arrest. As the Biden administration continues to abdicate its obligation to defend the southern border, states such as Texas have decided to take matters into their own hands. Unfortunately, the law of unintended consequences will force the Lonestar State to empty out a prison located in south Texas in order to make room for an expected influx of inmates arrested for illegally crossing the border, the Epoch Times reports. A spokesman for the Texas Department of Criminal Justice (TDCJ), Jeremy Desel said that officials will be transferring inmates from the Dolph Briscoe Unit prison in Dilley, Texas, to other prisons in order to accommodate the expected surge.
Why won't the national media cover the story Americans care about most? It's a very basic concept of journalism: Cover the stories that impact your viewers and