Chicago, Illinois, is President Obama's hometown. It is a city where Democrats have been in charge for decades. It is a city with some of the most restrictive gun-control laws in the country. How's that working out?
---
'A Stain': Chicago Alderman Wants Trump Tower Sign Removed From City's Skyline. A Chicago alderman said he wants the Trump Tower sign removed from the city's skyline and has announced plans to bring the issue to City Council following the violent riot at the U.S. Capitol. Ald. Gilbert Villegas, who serves as Chicago Mayor Lori Lightfoot's floor leader in City Council, said Tuesday that he plans to introduce an ordinance aimed at forcing the removal of the tower's Trump lettering. Under the proposed ordinance, if someone is found guilty of treason, sedition, or subversive activities, their permit will be either denied or revoked in Chicago. A second proposal would also bar anyone convicted of such crimes from doing business in the city.
The Editor says...
How many people have been found guilty of treason or sedition — President Trump certainly has not — and how many of those people are doing business in any city? The proposed ordinance is a solution to a problem that nobody has.
Illinois Lawmakers Pass 'Transformational' Criminal Justice Legislation In 11th Hour Of Lame Duck Session. Illinois lawmakers on Wednesday [1/13/2021] used the final hours of the general assembly's lame duck session to pass a sweeping and controversial criminal justice reform bill that would eliminate cash bail, make it easier to ban officers from working at police departments across the state and allow for anonymous complaints against cops. The legislation, passed Wednesday morning after hours of late night bargaining, was a legislative priority of the Black legislative caucus. It was drafted as the legislature's answer to the months of policing-related protests this summer.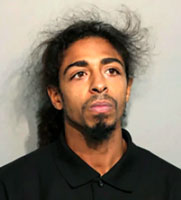 Chicago man who shot eight strangers once said he'd 'blow up whole community'. A Chicago man who killed three people as he randomly shot eight strangers had posted a series of disturbing videos — in which he vowed to "blow up the whole community." Jason Nightengale, 32, appeared to randomly pick out targets Saturday as he shot dead a Chinese exchange student, a female security guard and a 20-year-old customer in a store he robbed, police said at a news briefing. He also left at least five others critically injured, including elderly women aged 81 and 77 as well as a 15-year-old girl who was shot in the head while with her mother, Chicago Police Superintendent David Brown said.
Jason Nightengale Posted Disturbing Social Media Videos And Had Extensive Record. CBS 2 News has learned that Jason Nightengale, the man who police say killed three people and injured four on a shooting spree that spanned the city this weekend before he was shot dead by Evanston officers, has a criminal history spanning more than a decade. Meanwhile, as CBS 2's Steven Graves reported Sunday night, social media posts show disturbing and troubled moments before the shooting spree on Saturday [1/9/2021]. Nightengale, 32, is accused of killing three people on Chicago's South Side on Saturday.
For Chicago Homeowners, It's All Pain, Little Gain. Early in 2019, a real-estate website predicted that Chicago's housing market would be one of the nation's worst over the next year. Chicago-area home prices, among the slowest to recover from the 2009 housing recession, were being suppressed by various factors, including escalating property taxes. Now it's clear from a new study just how much of a burden those taxes have become. Over the past 20 years, they've risen about four times faster than the rate of local inflation and more than twice as fast as Chicago-area wages, eating up more and more of the average homeowner's disposable income. And there's more to come, thanks to Mayor Lori Lightfoot's latest budget, which raises Chicago property taxes again. Much of that money, moreover, isn't targeted to better services but simply to pay off the city's and Chicago school system's enormous debt.
Teachers Union Leader Encouraged Strikes to 'Stay Safe' From COVID, Then She Got Caught in a Compromising Position. Is there any profession that has taken a bigger hit in the credibility department over the course of the COVID pandemic than teaching? That's unfortunate given the fact that many teachers simply wanted to get back in the classroom as soon as possible, recognizing the dangers prolonged lockdowns represented to students. Yet, there have been so many high profile cases of teachers and their union leaders ignoring science for their own personal gain and laziness that it has unfairly tarnished everyone. One of the most recent cases involves a woman named Sarah Chambers from Chicago (because of course she's from Chicago). Chambers, a member of the Chicago Teachers Union Board, was encouraging teachers to stay home because it was supposedly unsafe to return to work. But it was what she had posted a few hours later that got her caught in a compromising position.
Hey, Northwestern students, choose your own grade point average!. As faculty members at Northwestern, and as officers in the campus chapter of the American Association of University Professors, we worry that a surprise grade change policy announced earlier this fall shamelessly eviscerates Northwestern's educational mission. In doing so, we believe, it bolsters the claim by the retired lecturer, Joseph Epstein, that the university lacks standards. This fall, Northwestern University Provost Kathleen Hagerty announced that students now can choose "Credit" instead of a letter grade — after those letter grades have been awarded and seen by the students — for up to one third of their courses in the current school year. This is true even for courses currently not eligible for "Pass/No Pass" options.
Speed camera tickets starting at 6 mph above the limit part of Mayor Lori Lightfoot's 2021 revenue packages. With 2021 upon us, Mayor Lori Lightfoot will soon end Chicago motorists' carefree days of driving up to 9 miles per hour over the posted speed limit. The city will start issuing tickets in the new year to people automated speed cameras catch driving between 6 and 9 mph too fast. Lightfoot is counting on millions of dollars in new revenue in 2021 from the $35 tickets to help close a $1.2 billion deficit. But city officials are so far offering few specifics on when and how the stricter enforcement will be rolled out, beyond saying speeders will receive a written warning in the mail after the first time a camera catches them exceeding the new threshold, before tickets for subsequent violations.
Is it any wonder liberal states are shrinking? For an entire human lifetime, the state of Illinois has been a laggard in population growth. It has lost eight congressional districts since the 1950s. But new census estimates released last week show that this decade, something very special has happened. The state, affectionately referred to by many as either the "Deadbeat State" (for its practice of handing out IOUs in place of payments to vendors) or "Madiganstan" (after the powerful speaker-for-life of its state House), has actually been losing population every year since 2013. In fact, the land of Lincoln has lost a net 308,000 residents over the last seven years and a quarter million since the last decennial census. Both numbers are larger than the population of any city in Illinois except for the megalopolis of Chicago. And
Hundreds of Cook County Health Care, Sheriff's Office Employees Strike. Hundreds of essential workers on the front lines of the coronavirus pandemic in Cook County hit the picket line for a one-day strike on Tuesday [12/22/2020]. SEIU Local 73 — the union representing Cook County health technicians, service and maintenance workers, as well as employees of the clerk's office and sheriff's office — said in a statement Friday that its members would be holding a one-day strike, alleging that county officials have "refused to set bargaining dates... and walked out on negotiations" for nearly three months. "Our members have put their lives on the line to keep Cook County functioning," SEIU Local 73 President Dian Palmer said. "The complete lack of respect by Toni Preckwinkle and the managers under her supervision is shocking."
Chicago mayor Lightfoot's status as a fraud solidified in her response to police raid on wrong home. [Lori] Lightfoot's victory in last year's election was a fluke. She and Toni "Taxwinkle" Preckwinkle, the president of the Cook County Board emerged as the top two candidates after a 14-candidate first round of balloting — she collected only 17-percent of the vote. Lightfoot, used her endorsement by the Chicago Sun-Times and her time as chair of the Chicago Police Department Office of Professional Standards to fashion herself as the reform candidate. Her predecessor, Rahm Emanuel, decided not to run for a third term; it's widely believed his blocking the release of a video until after his 2015 reelection of the shameful deadly police shooting of Laquan McDonald led to his bowing out. Now there is a another video. Late in Emanuel's second term Chicago police officers raided the apartment of social worker Anjanette Young. But they busted into the wrong home. Guns were drawn and Young was handuffed naked while she screamed. "You've got the wrong place." She said that 43 times. Lightfoot's campaign slogan was "Let There Be Light" and this was her opportunity to be transparent in a time of crisis. She wasn't.
Public Schools Are Losing Their Captive Audience of Children. Insisting that "the push to reopen schools is rooted in sexism, racism and misogyny," the Chicago Teachers Union is fighting plans to return children to the city's public school classrooms. Not only is the union seeking an injunction to keep kids at home, but it says "all options are going to be on the table" — an implied threat of a strike in an already chaotic year — if it's not happy with the school board's decision. Amidst a multitude of such battles across the country, it's no wonder that families weary of being held hostage to other people's decisions are abandoning government schools to enroll their kids in private institutions or to teach them at home. That shift is likely to permanently transform education in the United States in a way that lets children experience diverse approaches and viewpoints. School and union officials in Chicago differ over their reading of public opinion tea leaves.
Chicago mayor changes story about botched raid. Chicago Mayor Lori Lightfoot said Thursday [12/17/2020] that her staff informed her in November 2019 about a botched police raid that happened nine months earlier — thus revising her office's Tuesday claim that she hadn't learned about the February 2019 raid until this week. The mayor stood by her claim that she hadn't viewed video of the raid until this week but said she had no recollection of the November 2019 briefing from her staff when she spoke at a news conference Wednesday, Chicago's WBBM-TV reported.
An Innocent Naked Woman Whose Home Was Wrongly Raided By Police Had To FOIA For The Evidence. Recently released police body camera footage shows officers with guns drawn handcuffing an innocent naked woman during a raid of the wrong home in early 2019, a local CBS affiliate reported Monday [12/14/2020]. Anjanette Young had to file a Freedom of Information Act Request with the Chicago Police Department (CPD) to obtain the body camera footage of officers wrongly entering her home and handcuffing her on Feb. 21, 2019, CBSN Chicago reported. A court order required the CPD to provide Young with the footage as part of an ongoing lawsuit against the department. "I feel like they didn't want us to have this video because they knew how bad it was," Young said, CBSN reported. "They knew they had done something wrong. They knew that the way they treated me was not right," Young added, CBSN reported.
Restaurant 'speakeasies' flourish in sea of lockdown hypocrisy in Democrat-run Chicago. Add former president Barack Hussein Obama's Democrat-controlled city of Chicago to the ever-growing list of government entities controlled by Democrats whose Democratic Party politicians live by freedom for me but not for thee; do as I say, ignore what I do, such as violating my own diktats. For example, Chicago's black, female, lesbian mayor, Lori Lightfoot (whom I admire), closed down beauty salons and barber shops, but, like Rep Nancy Pelosi (D-wealthy Californians), thought it perfectly fine for a hairdresser to come to her home to do her hair because, after all, she appears in public. Alderperson Tom Tunney (D), who also owns a highly regarded Scandinavian-themed restaurant, Ann Sather, apparently decided that if the mayor can ignore her own decrees, so can he.
Weekend Violence Leaves 40 People Shot, 6 Killed in Lori Lightfoot's Chicago. Residents in the country's third largest city continued to witness a brutal spike in crime over the weekend, when 40 people were shot and 6 murdered in less than 48 hours in Chicago. "At least 40 people were wounded and six killed in shootings across Chicago over the weekend. A person was shot and killed Sunday [12/6/2020] in Austin on the West Side, police said. A male was in the 4900-block of West Hubbard Street when three people approached him and one of them opened fire, Chicago police said," reports ABC Chicago.
Ald. Tom Tunney Admits Allowing Regular Customers To Dine Inside Ann Sather Restaurant; 'This Was An Error In Judgment'. Despite indoor dining at restaurants being prohibited for more than a month, Ald. Tom Tunney (44th) on Monday [12/7/2020] acknowledged an "error in judgment" when his Ann Sather Restaurants allowed regular customers to eat inside in recent days. "On a sporadic basis, we have allowed a very limited number of our regular diners to eat inside the restaurant while observing social distancing and mask-wearing rules. This was error in judgement and won't happen again," Tunney said in a statement. The alderman did not specify how many customers he has allowed to dine indoors or how often. A spokesman for the city's Department of Business Affairs and Consumer Protection said the city is investigating.
Chicago Teachers' Union: Expecting Us to Teach Kids is Sexist and Racist. Ever since the pandemic, teachers' unions have been coming up with excuses not to teach, and the Democrats they have in their back pocket helped them. But the rebellion has very clearly arrived with even the leftiest parents utterly sick and tired of this state of affairs. That led Mayor Bill de Blasio, a guy who spends all his time pricking his ears up to hear lefty whistles, to backtrack on closing schools. But in Chicago, the teachers' union decided to go to the mattresses.
Retired firefighter killed while exchanging gunfire with would-be carjackers on Far South Side. A retired Chicago firefighter was fatally shot during an exchange of gunfire with would-be carjackers Thursday afternoon [12/3/2020] in Morgan Park on the Far South Side, police said. Dwain Williams, 65, had left a popcorn shop, Lets Get Poppin', at 11758 S. Western Ave., and walked to his vehicle when a dark-colored sedan pulled up and four men got out, authorities said. There was an exchange of gunfire, and Williams, who lived in the Longwood Manor neighborhood, was shot in the abdomen, authorities said. He was taken to Christ Medical Center in Oak Lawn, where he was pronounced dead. An autopsy ruled his death a homicide.
Homicides spike in Cook County, top 900 mark in 2020. The county that includes Chicago has seen more than 900 homicides thus far this year compared to 675 in all of last year. The Cook County Medical Examiner's office says that 2020 is the first year since 2016 and just the second time since 1996 that there have been at least 900 homicides. The vast majority of those killings occurred in Chicago, where the police department reports that as of the end of November there have been 716 homicides in the city.
Rules for thee not for me: Chicago mayor's security team gets traffic fines dismissed. We already knew Chicago Mayor Lori Lightfoot doesn't like her own rules. She was one of the first elected officials to fall victim to lockdown hypocrisy after getting her hair done shortly after she recorded a PSA urging Chicagoans to follow Illinois' restrictions on nonessential businesses, including not getting their hair done. [...] It turns out it's not just lockdown rules she thinks are worth breaking, either. According to a Monday report in the Chicago Tribune, Lightfoot's security detail got a pass on multiple traffic violations, with city officials dismissing them. Lightfoot became mayor of Chicago in May 2019. Since then, her security detail has been issued 13 citations. Ten of those tickets, all involving speed and red-light camera infractions, were dismissed by city officials.
THANKSKILLING: 42 Shot in Chicago, 15 in Philly, 19 in Milwaukee. If you like your police defunding, you can move into a private compound with your own security, flee to a red state, or pray that the thugs set loose don't come for you. Here's what Thanksgiving was like in Chicago. ["]At least 42 people were shot this Thanksgiving holiday weekend between Wednesday night and Monday morning; 11 of them were killed.["] And on to Philly, where the Soros DA keeps making sure that crime is legal. ["]It's been a violent weekend so far in Philadelphia. Police are investigating at least 10 shootings that have left at least 15 people hurt, including teenagers.["]
Democrats, scared straight by election results, poised to oust political boss of the nation's most corrupt state. One of the most significant emerging Democrat defeats appears to be underway in Illinois, where donkey state legislators — pols that escaped with their seats — are scared of voters' wrath over their party's boss of bosses. The man who has run that state for decades — a far more powerful than any governor — may be losing his perch.
Skyrocketing Expressway Shootings [is] a Uniquely Chicago Problem, Investigators Say. Just a few years ago, a shooting on a Chicago-area expressway would be a major event, the type of tragedy that would lead every newscast in the city. Now they happen with such shocking frequency that road crews have standard procedures for blocking the highways so police can search for evidence. And drivers see them mostly as frustrating incidents that wreak havoc with their morning commutes. And that's wrong. Because it's an escalation of Chicago's violence, endangering the lives of thousands of innocent people.
Chicago COVID-19 : Coronavirus surging, worse than 1st peak in spring, health officials say. Chicago COVID-19 cases are surging in a way the city has not ever seen before, in an outbreak that is worse than the first coronavirus peak in April and May. Chicago Department of Public Health Commissioner Dr. Allison Arwady emphasized Thursday that all Chicagoans needed to immediately take steps to contain the spread of COVID-19, including wearing masks, avoiding gatherings, washing hands and staying home.
Counties in Illinois approve nonbinding resolution to create new state. Several counties in Illinois on Tuesday passed nonbinding resolutions by wide margins to create a new state, separate from Chicago and Cook County. Questions posed to voters in various counties asked if they should join with others outside of Cook County to create a new state. In Clay County, nearly 80 percent of voters approved the question. Nearly 73 percent of Shelby County voters approved, while 63 percent of Christian County voters did so and in Crawford County, nearly 76 percent of the voters said yes. A group tracking the movement, called Red State Secession, counted 24 counties that approved it, with most votes being between 70 percent [and] 80 percent in favor.
This Is What Happens When Burger King Hires Chicago Thug-Life. This woman was in for a rude awakening at this Chicago Burger King drive-thru when she tries to redeem her coupons. The drive-thru thug refuses to accept her coupons and even threatens to knock the phone out of her hand. The punk even proclaims he doesn't [care] about the job. [Video clip]
Victory by Fraud. During this presidential campaign, Republicans have vigorously charged that the Democrats are trying to win the election by the using fraudulent mail-in ballots. As these charges and counter charges are hotly disputed, some pundits refer to the 1960 presidential election that pitted Richard Nixon against John Kennedy where Republicans claimed that the Democrat had won the contest by fraud. These allegations on behalf of Kennedy primarily focused on the voting in Illinois and Texas. In the former, Chicago mayor Richard Daley ran Kennedy's statewide campaign. Even before ballots were cast, Republicans asserted that there was going to be fraud, and immediately after the election, they attacked Daley for stuffing ballot boxes to assure his candidate's victory.
Chicago unveils Election Day security plan spanning 10 days. Chicago city leaders unveiled a 10-day Election Day preparedness plan Friday, after a summer of unrest, surges in violent crime and lockdowns amid the coronavirus pandemic. Mayor Lori Lightfoot said the city had been planning since the late summer, which she said was at times "humbling" but also "instructive." "We've been focused on two issues when it comes to Election Day," Lightfoot told reporters. "First is election integrity. The second, of course, is public safety."
Hours after Lightfoot announces new COVID-19 restrictions, Birx warns during Chicago visit that closing public spaces won't be enough. Just hours after Chicago Mayor Lori Lightfoot announced new restrictions on businesses in response to rising COVID-19 cases, White House coronavirus response coordinator Dr. Deborah Birx cautioned that closing public spaces won't be enough to stop the illness's spread. Birx said it's possible some of the recent spread is happening in people's homes, during family gatherings, as the weather gets colder.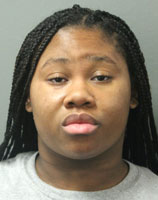 Sisters allegedly hold down, stab guard 27 times after being told to wear masks at West Side store. He just asked them to wear masks and use hand sanitizer. And for that, a security guard was stabbed 27 times by a woman while her younger sister held him by his hair in Lawndale over the weekend, Cook County prosecutors said. "It's the complete randomness of this. It's terrifying," Judge Mary Marubio said Tuesday before ordering the siblings held without bail on attempted murder charges. Before the stabbing at Snipes shoe store Sunday [10/25/2020], 18-year-old Jayla Hill took out her cellphone and began filming the security guard who asked her and her sister to leave for refusing to wear masks, prosecutors said.
Chicago Public Schools Says Teachers Union 'Refuses to Even Discuss' Returning to In-Person Classes. Chicago Public Schools on Friday pushed back against the Chicago Teachers Union, which filed an unfair labor practice charge last week accusing the city's school district of illegally refusing to negotiate with the union on how to safely resume in-person classes amid health concerns. The union has "refused to even discuss" returning to in-person classes, school district spokeswoman Emily Bolton said in a statement. "We are disheartened that CTU continues to obstruct and mislead the public about the necessary planning measures needed to prepare for a potential return to safe in-person learning," Bolton said. "While the district is doing everything in its power to plan for all possible scenarios, the CTU refuses to even discuss a return to in-person learning, even as hundreds of private schools in Chicago are open."
Democrats Run America's Rathole Cities. [Scroll down] In Chicago, rated as the rattiest city in the country six times in a row, 83% of residents, dead or alive, legal or illegal, human or rat, voted for Hillary. The last time Chicago had a Republican mayor was 1931 and the ratty city has no official Republican members on its city council. It does however have multiple socialist city council members. Despite promises by Democrat officials, the city's rat problem only keeps getting worse. In May, rat complaints nearly doubled even as officials insisted that there were no more rats. "It doesn't mean that there's a lot more rats. People are seeing them, and they are calling," Josie Cruz, the Deputy Commissioner of the Bureau of Rodent Control, argued. Mayor Rahm Emanuel had created the bureau with 120 employees and a $10 million budget. Cruz has been on this job for at least two decades and tens of thousands of rat complaints keep coming in.
24 shot, 6 fatally, in Chicago weekend gun violence. Six people were killed and 17 others injured in shootings across Chicago over the weekend. In the weekend's last fatal shooting Sunday evening [10/25/2020], a man was found with a gunshot wound to the head on the West Side. The 25-year-old was found under train tracks about 7:30 p.m. in the 1900 block of South St. Louis Avenue, Chicago police said. He was pronounced dead at the scene.
Chicago Will Start Ticketing Motorists For Going 6 MPH Over Speed Limit. Here in Middle America, there are small towns where going a couple of miles per hour over the speed limit will get you stopped by the town's lone police officer. These "speed traps" are dotted throughout the region as, many times, a significant portion of a town's revenue comes from issuing these tickets. Now, the entire city of Chicago will become one, gigantic speed trap. Mayor Lori Lightfoot is going to rig traffic cameras to automatically issue tickets for residents going just 6 MPH over the posted speed limit.
Mayor Unveils 2-Week 'Business Curfew,' Shops to Close at 10PM, Liquor at 9PM. Chicago Mayor Lori Lightfoot unveiled a mysterious two-week "business curfew" for non-essential businesses starting Friday to slow the spread of CoVID-19 in the nation's third largest metropolis. "Starting Friday October 23 at 6:00 a.m., all non-essential businesses will be closed to the public from 10:00 p.m. to 6:00 a.m. And all liquor sales will stop after 9:00 p.m. Essential businesses like grocery stores, pharmacies and restaurants with take-out delivery services are exempt. Lightfoot said she would not hesitate to roll the city back into Phase 3 or a stay-on-place if things get worse," reports CBS News Chicago.
Lightfoot sets curfew for non-essential businesses, eliminates indoor bar service. Mayor Lori Lightfoot announced Thursday a new curfew will be put in place for non-essential businesses beginning Friday and the elimination of indoor bar service as COVID-19 cases surge in the second wave. The curfew will take place from 10 p.m. to 6 a.m. and will not affect essential businesses such as grocery stores, pharmacies and food delivery.
Some Small Landlords Say Renters Haven't Been Paying Since Before Pandemic Started And Are Now Getting A Pass. Some mom-and-pop landlords want Gov. JB Pritzker to let them evict tenants who were set to be tossed out before the start of the coronavirus pandemic. On Sunday [10/18/2020], the governor extended the eviction moratorium for another 30 days without offering any relief to the landlords. CBS 2's Jeremy Ross spoke to property owners who said it is allowing deadbeat tenants to live rent-free. Linda Villareal's Jefferson Park property provides rental income. But Jefferson said the tenants haven't paid rent since the fall of last year.
Chicago ranks 'rattiest' city for sixth year in a row. For the sixth time in a row, Chicago has been deemed the 'rattiest' city in the United States. Pest control company Orkin issued a press release last week that said Chicago had the greatest number of new rodent treatments performed from Sept. 1, 2019, to Aug. 31, 2020, including both residential and commercial treatments. "Rats have taken to the streets of Chicago, yet again," Orkin wrote. "In an unprecedented year, the visibility of rodents has increased, creating concern for homeowners and business owners alike," the pest control company continued. "As reported in the Spring, the pandemic-driven closure of restaurants forced rodents to find new food sources. Without food waste to consume, these pests were seen scavenging new areas and exhibiting unusual or aggressive behavior."
14-year-old among 7 fatally shot in Chicago this weekend. Seven people were killed and 26 others were injured in shootings across Chicago over the weekend. One teenager is among the dead, while three other teens were wounded between 5 p.m. Friday and 5 a.m. Monday [10/19/2020]. Last weekend saw five people killed and 48 others wounded in citywide gun violence.
Chicago Teachers Union disagrees with some students' possible return to classroom next quarter. Chicago Public Schools started the year fully remote, but a new plan might change that, and teachers want to make sure the district knows they do not approve of the idea. CPS confirmed Friday morning that the district plans to begin the second quarter remotely, with a goal of bringing back students in pre-K and those with special needs later in the quarter. However, the Chicago Teachers Union is pushing back against that, calling it a "dangerous strategy."
Chicago on track to have highest murder total in more than two decades. Chicago's murder rate is currently about 50% above what it was at this time last year according to data released by the Chicago Police Department. [...] [A]s of Oct. 10 Chicago has seen 605 murders, more than this point in any recent year. Prior to 2020, Chicago's last biggest surge in murders happened in 2016. At the time, 2016 was the highest number of murders the city had seen in 19 years.
Chicago Violence: 5 Dead, at Least 47 Wounded in Weekend Shootings. Chicago police say five people have been killed and at least 47 others wounded in shootings across the city over the weekend so far. The city's most recent deadly shooting occurred at approximately 9:55 p.m. Sunday [10/11/2020] when a 25-year-old man was a passenger in a vehicle in the 8600 block of South State. A blue sedan approached and began shooting into the vehicle, then drove northbound on State. The man was taken to the University of Chicago Hospital in critical condition, where he was later pronounced dead.
Insane Scene As Suspect Rams 3 Cops Cars, Tries To Kill 3 Cops In Chicago. A woman allegedly hit three Chicago police officers with her SUV Wednesday while intervening in a South Side traffic stop. Shortly after officers stopped a driver at 11 a.m., Dawn Moore pulled up in an SUV and told officers she knew the man demanded they release him, Chicago police spokeswoman Kellie Bartoli said in an email. [Video clip]
With Some Restrictions, Trick-Or-Treating Will Be Allowed For Halloween In Chicago. Kids in Chicago will be able to go trick-or-treating this Halloween, but there are restrictions for those getting candy and those giving candy. And forget about house parties. "You can only meet in groups of six or less. And you have to stay moving. We must simply avoid congregating in front of houses on streets. Keep it moving folks," Lightfoot said. "People passing out candy are also asked to try to maintain social distancing. That means no parties and traditional haunted houses, simply cannot be allowed for Halloween in Chicago. We really want to give our kids, something to look forward to." Dr. Allison Arwady of the Chicago Department of Public Health said everyone who's participating must wear a mask, and not the costume kind.
The Editor says...
Why doesn't "the costume kind" of mask suffice? What if a costume includes a bandana over one's face? That's completely permissible for coronavirus purposes, even though it's also completely ineffective. These ad hoc rules and revisions will continue to pop up at random until all the mask nonsense is ended — right after the presidential election.
Government-sponsored food boxes include a letter from Trump, and some Chicago food pantries are removing it. Food pantries for months have relied on a government-sponsored food box program to serve a spike in needy families during the pandemic. But the latest batch of boxes includes an item some find unpalatable as the election nears: a letter signed by President Donald Trump. The letter, printed in both English and Spanish on White House letterhead, highlights the Farmers to Families Food Box program and includes general safety information for preventing COVID-19 transmission. It does not mention the Nov. 3 election, but some local food pantries say it's inappropriate and plan to remove the letter before distributing the boxes to families.
Crisis response team — without cops — would be sent to mental health emergencies under proposal. Community health advocates and some aldermen called Tuesday [9/29/2020] for creation of a crisis response team that excludes police officers to help people experiencing mental health emergencies. "Currently, the city's response to crises has been done and managed exclusively by the city's police department," said Arturo Carrillo, lead organizer for the Collaborative for Community Wellness, a citywide coalition of community groups. "As a result, the largest mental health provider in this city and this country is Cook County Jail."
The Editor says...
Mentally ill people should be locked up; and they were, until a court decision in 1972 (Lessard v. Schmidt) set many of them free, based on a concern for civil liberties, which the liberal do-gooders considered to be more important than public safety.
Over 3,100 Shooting Victims in Mayor Lightfoot's Chicago this Year. Over 3,100 people have been shot in Mayor Lori Lightfoot's (D) Chicago thus far in 2020. The Chicago Tribune reports the exact number of shooting victims at 3,132, and that includes the fatally wounded as well as those who survived. The Tribune reports the number of homicides January 1, 2020, through September 28, 2020, at 576[.] CNN reported fewer than 500 for all of 2019.
At Least 49 Shot over Weekend in Mayor Lorri Lightfoot's Chicago. At least 49 people were shot, seven fatally, over the weekend in Mayor Lori Lightfoot's (D) Chicago. Breitbart News reported at least 24 people were shot Friday through Saturday alone in Chicago, and five of those shooting victims succumbed to their wounds.
Illinois Tollway shows how political promises are easily broken. "Toll free in '73." That was the campaign slogan over five decades ago that promised tolls on Illinois interstates would be a temporary revenue sources. Today, the tolls are higher and the tollway authority is more permanent than ever. Lawmakers promised tolls would help fund 186 miles of interstate construction and would be removed when the roads were paid off. After that, highway maintenance would be funded by the gas tax. In 1968, the General Assembly made the Illinois Toll Highway Authority permanent. What started at just 10 cents at the exits and 25 cents at the plazas has grown to cost drivers $1.50 for each I-Pass scan. Since 2009, the Illinois Tollway has hiked toll fares four times. It's also become an easy way to employ the politically connected and hand out patronage jobs.
Chicago postal workers threaten to stop delivering mail after multiple employees [were] shot on the job. United States Postal workers who deliver mail in some of Chicago's more violent neighborhoods are threatening to halt their services after a mail carrier was shot in the city's South Side earlier this month. The carrier, a 24-year-old woman, was left critically and injured after being shot multiple times at 91st Street and Ellis Avenue while delivering mail on September 10. Police said the worker did not appear to be the target and had been caught in the crossfire during a drive-by.
Bad Crank Hits The Streets Of Chicago, Video Shows Many Overdoses On 79th. Junkies started dropping like flies on Bad 79th & Halsted as some bad dope made its round in Chicago. Police were on the scene to attempt to resuscitate. [Video clip - Narration unintelligible throughout.]
An Apology is Owed in Chicago. On June 11, Chicago Mayor Lori Lightfoot held a news conference with new Chief of Police David Brown. She was livid. She announced that she had been contacted by the office of Congressman Bobby Rush and presented with videos recorded on a night of rioting following anti-police protests at the end of May over the death of George Floyd in Minneapolis. The videos revealed thirteen policemen in Rush's office, two dozing, others making coffee and preparing popcorn. Bobby Rush, indignant and upset, spoke as well. He castigated the officers for their having had "unmitigated gall" to make themselves coffee and popcorn, "my popcorn in my microwave." The mayor accused these police officers of lounging in Rush's office as their colleagues were being pelted with rocks while trying to prevent vandalism and looting. She demanded that the unidentified officers come forward for reprimand. She lamented that such police behavior confirms the impression that officers didn't care about looting on the lower-income South Side, but only about the more affluent or high-profile locations. [...] And even if the Police Department had been called to the scene, was it a good use of thirteen personnel members to deploy them for hours to one office?
Goodbye, Illinois. I won't let the crushing debt hit me on the way out. I'm leaving Chicago and Illinois for what I hope are greener pastures. I have mixed emotions but also feel the change is long overdue. I'm tired of Illinois' multiple levels of corrupt government and out-of-control spending. People here scream for change but vote the same people into office time and time again. The people of Chicago and Illinois used to be salt of the earth, moderate Midwestern people. Now they inhabit a tax-happy safe space that has no tolerance for people who don't think as they do. Since my vote won't count to change anything, the only thing I have left is to vote with my feet.
Cook County Democrats Dump Judge Who Ordered Smollett Case Probe. The Cook County Democratic Party on Monday voted not to endorse the judge who ordered a special prosecutor to investigate how State's Attorney Kim Foxx's office prosecuted charges that actor Jussie Smollett staged a hate crime against himself. The Tribune reported Cook County Democrats led by Foxx's former boss, Cook County President Toni Preckwinkle, voted to not endorse Toomin, citing an investigation of his record on overseeing the juvenile justice division, and not the Smollett case. Toomin cited "unprecedented irregularities" in Foxx's handling of the Smollett case. He appointed former U.S. Attorney Dan Webb as a special prosecutor to investigate. Webb found Foxx and her office abused its prosecutorial discretion and lied to the public, but didn't commit crimes.
Off-Duty Cook County Corrections Officer Shoots Armed Robber Who Was Trying To Carjack Him, Officials Say. An off-duty Cook County Sheriff's corrections officer shot and wounded a man who was trying to carjack him along with two others in South Chicago early Thursday morning [9/3/2020], officials said. Around 2:30 a.m., the off-duty corrections officer was getting out of his car in the 7900 block of South Essex Avenue when three men walked up and tried to steal his car, according to the Sheriff's office.
Park Manor robbery: Man shot, killed while trying to rob South Side gas station, Chicago police say. A man trying to rob a gas station in Park Manor on the South Side Thursday night was shot and killed in the process, Chicago police said. The man tried to rob the gas station in the 6700-block of South Cottage Grove Avenue about 9:50 p.m. with a shotgun, police said. But another individual shot the would-be robber in the back and face before the shooter left the store, according to police. [...] The shooter has not yet been found, police said.
U of Chicago English Dept Won't Accept Anyone Unless They're in Black Studies. The cultural revolution decimating academia and turning it into a hollow shell for radical indoctrination only grows more crudely shameless with each cycle. It's not enough to just jettison Shakespeare or rename buildings. No, you will only be allowed to work with Black Studies. A memo from what used to be the University of Chicago English Department. ["]For the 2020-2021 graduate admissions cycle, the University of Chicago English Department is accepting only applicants interested in working in and with Black Studies.["]
Chicago shootings: 54 shot, 10 fatally in weekend violence. Chicago weekend shootings have left more than 50 people shot, 10 fatally, police said. From 6 p.m. on Friday until midnight Sunday [9/13/2020], a total of 54 people were shot, police said, including two Chicago police officers and a 15-year-old boy, police said. Despite the number of victims, Chicago Police Superintendent David Brown said Monday that murders are down 50% from the previous six weeks following his reorganization of the department to create citywide teams. Overall crime is also down 19% this year, according to Brown. "Our clearance rate for homicides is 40%. We have some room to improve, but that's still a significant improvement," Brown said.
The alarming downward spiral of downtown Chicago. Is a comeback possible? When Navy Pier opened as a re-imagined tourist attraction in 1995, it was a white elephant project 50 years stalled. Several mayors and many City Hall department heads had tried but failed to make retail use of the half-mile jut into Lake Michigan. When Navy Pier finally opened, its face-lift was behind schedule and over budget. Of course it was. Love or despise its current personality — the gaudy signage, pricey thingamajigs, perpetual wafts of roasted nuts — Navy Pier is one of the most popular tourist destinations in the Midwest and Chicago's top attraction. Families flock to the pier for shopping and dining, and breathtaking views of the city's striking skyline. That would be in a normal summer, in a normal tourist season, in a normal year. But nothing about 2020 has been normal. Navy Pier, like much of downtown, has been closed on and off, its lights dimmed and Ferris wheel still. The coronavirus pandemic and the civic unrest that tore through the city in multiple waves this summer took a phenomenal toll on the once-sturdy retail infrastructure of downtown. In just a few months, equally as breathtaking in its swiftness, Chicago feels defeated. It looks it.
Chicago Gun Store Looter Released, Murders Walgreens Clerk. Perhaps some bad news can at least result in a lesson being learned, though in this case, it comes too late for one Chicago sales clerk. Last week, prosecutors report that 18-year-old Sincere Williams had robbed three stores in the Wicker Park neighborhood of Chicago, including the local Walgreens. Apparently not satisfied with his take from those robberies, Williams returned to the Walgreens last Sunday with more on his mind than simple theft. Armed with either one or two knives, Williams proceeded to stab store clerk Olga Marie Calderon nearly a dozen times before calmly walking out of the store covered in blood, leaving Calderon to die on the floor of the shop.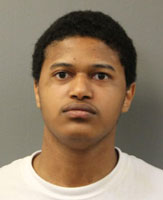 Sincere Williams, 18, Charged With Stabbing Employee At Wicker Park Walgreens To Death. A suspect was charged Tuesday afternoon with stabbing an employee to death at a Walgreens drugstore in Wicker Park over the weekend. Police said Sincere Williams, 18, was charged with the Sunday morning [9/6/2020] murder of Olga Marie Calderon, 32, who was stabbed to death at 9:30 a.m. that day after she reported for work at the Walgreens at 1372 N. Milwaukee Ave.
City Rolls Out Plan to Slowly Replace Lead Service Lines Shown to Contaminate Tap Water in Homes. Mayor Lori Lightfoot on Thursday unveiled a plan to replace the lead service lines responsible for contaminating the tap water in thousands of Chicago homes "over multiple decades" that relies on federal and state funds. Lightfoot's voluntary plan lays out a timeline that would take more than 500 years to replace the lead service lines that connect approximately 400,000 Chicago homes with water mains buried under Chicago streets. The metal can leach a brain-damaging chemical into drinking water. The plan is designed to "chip away" at Chicago's problem of lead service lines — "a steep and costly mountain to climb," Lightfoot said.
40 Shot, 6 Killed, Friday into Monday Morning Across Mayor Lightfoot's Chicago. Forty people were shot, six fatally, Friday into Monday morning across Mayor Lori Lightfoot's (D) Chicago. Breitbart News reported at least 16 were shot, two fatally, Friday [9/4/2020] through Saturday afternoon alone.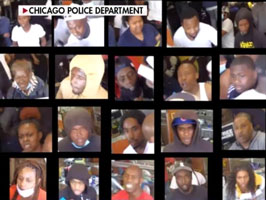 Chicago police release surveillance video of suspects seen looting store in May. Chicago police on Tuesday [9/1/2020] released surveillance video asking for the public's help in identifying a group of people who broke in and ransacked a store on the city's West Side back in May. Many were captured taking whatever merchandise they could find over a roughly 25-minute period. At least one person violently kicked and shattered a protective covering under a counter that housed additional items. [Video clip] The aftermath of the looting spree saw the store looking like a shell of itself. The floor was littered with items and packaging as well as shattered cases that previously had protected the store's merchandise. Walls that held up goods and electronics were stripped bare, with only a few items remaining.
Chicago police release video of suspects in fatal pancake house shooting. Chicago police released new video footage of the suspects wanted in connection with a shooting at a pancake house that killed one person and wounded four others. The Chicago Police Department shared a video compilation of clips late Wednesday showing five people who are believed to have been involved in the shooting on Sunday afternoon at Lumes Pancake House in the city's Morgan Park neighborhood.
Bar betting on violence in Chicago [and] New York is investigated. Authorities are investigating a Long Island bar that posted on Instagram that it was taking bets on whether Chicago or New York City would see more shootings over Labor Day weekend. The Cliffton, a bar in Patchogue, New York, shared photos of a paper grid hung in the bar with patrons placing bets on the number of shootings in the two cities, Newsday reported Tuesday. The winner would take home an unspecified cash prize. The betting is "not only sickening, but also appears illegal under the Alcoholic Beverage Control law," the State Liquor Authority said in a statement to the newspaper.
Open Season on Police as St. Louis Cop Killed and 2 Chicago Officers Wounded. A 19-year-old man, Jeffon Williams, was arrested and is facing several charges for shooting and wounding two Chicago police officers during a traffic stop. Criminal Court Judge John F. Lyke Jr. said Williams showed "utter disregard for any person, any human being." He set bail at $10 million, but Williams will not be released because he violated the terms of previous bonds.
Teachers Unions Support Guillotines, Strikes & Closures Over Children's Welfare. Americans are sometimes accused of ignorance over history and geography beyond their own shores. It was no different last week after the Chicago Teachers Union tweeted support for a protest outside Jeff Bezos' home, where an effigy was placed in a guillotine. However, any history teachers among them might have pointed out that the French Revolution ended up turning on its leaders. The protestors, who were virtue signaling for a $30 minimum wage outside the house of a man who reputedly earns $4,000 a second, clearly had violence on their minds.
Beetlejuice's Chicago: Heartless Thug Brutally Mugs 85 Year Old Woman. An 85-year-old woman in Chicago was hospitalized Wednesday after a brutal robbery was caught on surveillance showing the suspect approaching her from behind and slamming her to the ground, a report said. The woman can be seen walking to her apartment building in the city's posh Magnificent Mile and, while she enters, the suspect appears to grab hold of her purse and pulled her to the floor, according to a video first obtained by CWB Chicago. [Video clip]
Chicago Projects $2 Billion Deficit Through 2021 on Pandemic. Chicago faces a 2021 budget deficit of $1.2 billion as the coronavirus pandemic decimates the city's revenue with businesses shut down due to social distancing while recent unrest hurt reopening efforts. Next year's projected gap comes on top of a 2020 deficit of nearly $800 million for its corporate fund, which accounts for many of the services the city provides, Chicago Mayor Lori Lightfoot said on Monday. That's up from a June forecast of $700 million because rising virus cases have hampered the city's recovery. Lightfoot called for additional federal stimulus for states and cities and stressed in prepared remarks that Chicago is struggling with "a catastrophic collapse of our local and national economy." Revenue losses spurred by the pandemic are the biggest factor hobbling city finances in 2020 and 2021, she said. To make up for the gaps this year and next, Lightfoot's administration will likely need to cut headcount, control spending, refinance debt, borrow and ask for more federal aid. The city has not ruled out raising property taxes and is also looking at a personal property levy on computer leases, which may help raise money as telework expands.
Chicago passes 500 homicides, on track for one of the most violent years in decades. Barely a month into his job as Chicago's top cop, David Brown described his "moonshot": a year when there would be fewer than 300 homicides in the city. When Brown took the podium Monday [8/31/2020] for his usual news conference on weekend violence, the city had recorded more than 500 homicides this year, putting it on pace with 2016 when Chicago was hit with a spike of violence not seen in decades.
After laying off no city workers during lockdown, Lightfoot complains of Chicago's revenue shortfall. Mayor Lori Lightfoot will go down as the worst mayor in Chicago's history. Crime is out of control. Chicago's cash cow, the downtown area, accounts for 70 percent of the city's economic activity. This section of what is for now America's third-largest city was hit by two rounds of widespread looting this year. Now Lightfoot says Chicago faces massive budget shortfalls. Mayor Beetlejuice was one of the most enthusiastic mayors in America enforcing — over enforcing that is — the COVID-19 lockdown. Let's say she was right about the threat of the coronavirus — which she wasn't — but let's just say she was for now. All Chicago restaurants were closed for over two months this spring. Why not lay off all of Chicago's health inspectors? Air travel way down. How many municipal employees were furloughed this spring? What about the teachers in Chicago's schools who weren't teaching? None, I repeat, none were laid off.
FBI says dozens of Chicago street gangs formed 'pact' to kill any cop seen drawing weapon on suspect — report. The FBI has issued an alert to Chicago police warning that nearly three dozen street gangs may have struck an agreement to shoot any officer seen with their gun drawn in public "on-site," according to a local news report. FBI officials in Chicago recently issued a "situational information report" to Chicago law enforcement, pointing to a possible multi-gang pact to gun down officers in the streets, a local ABC affiliate reported on Monday [8/31/2020]. "Members of these gang factions have been actively searching for, and filming, police officers in performance of their official duties," the FBI alert said.
Biden Supporters Shoot 55 People in Chicago, Killing 10. Biden supporters shot 55 people in Chicago over the weekend, killing 10. Two Chicago police officers and a 15-year-old boy were among the wounded. At least six of the more than one dozen incidents reported by the Chicago police were drive-by shootings. Among those drive-by shootings was one that may have been gang-related. As five people ate lunch under a tent at a Morgan Park restaurant on Saturday, an SUV pulled up near the group and started shooting. A 31-year-old-man, who police believe was the intended target, was shot multiple times and killed. Another man and three women in the group were shot and wounded.
Affluent Chicagoans Fleeing Due to Leadership Inability to Calm BLM Violence. Many people, including President Trump himself, noted during their Republican National Convention speeches that Democratic-run cities are experiencing violence and looting, as the leaders whose policies are to blame are safely hidden in privileged areas. However, areas like Chicago have become so bad, affluent neighborhoods are no longer safe and citizens are getting out of dodge.
Activists urge Pritzker to send National Guard to Chicago, claim Lightfoot 'can't control the city'. A group of community activists implored Gov. J.B. Pritzker to declare a state of emergency and have the Illinois National Guard deployed to Chicago on Sunday, just two days after Mayor Lori Lightfoot and her allies stymied a similar push during a special City Council meeting. In calling for the assistance, the activists pointed to the city's surging summer gun violence as they urged both members of the City Council and Congress to rally behind police officers they claim have been outnumbered and attacked at recent protests. "This mayor, Lori Lightfoot, she can't control the city. It's out of hand," Raul Montes Jr., a former candidate for City Council and the state Senate, said during a news conference in Little Village. "We need the National Guard to help out the police."
Helpful tip: Using the grammar of a six-year-old hillbilly doesn't advance your cause.
Chicago BLM Militant Issues Threat: "We Have Demands and They Need to Be Met... You Can Listen to Us Or Get Ran Over". A Black Lives Matter militant in Chicago this week issued what many have interpreted as a terroristic threat. Taylor Norwood this week unleashed on Chicago Mayor Lori Lightfoot during a press conference for allowing the police to arrest her 'innocent friends' who were just exercising their Fist Amendment right. Norwood accused Lightfoot of protecting the whites in North Chicago from blacks in Southside Chicago by blocking off exits to the north following back-to-back weekends of BLM terrorists looting Magnificent Mile.
66 shot, 5 fatally, this weekend in Chicago. Five people were killed and 61 others, including three teenage boys, were injured in shootings across Chicago this weekend. Surging summer gun violence has prompted activists to call for Gov. J.B. Pritzker to declare a state of emergency and have the National Guard deployed to the city. Last weekend saw 64 people shot across Chicago, seven of them fatally. A 12-year-old boy and six teenagers were among those wounded.
The Editor says...
There is no such thing as "gun violence." The guns are not what's violent.
Chicago Mayor Now Blaming Mississippi For Rise In Shootings. Lori Lightfoot seems to be pathologically incapable of accepting any responsibility for the staggering increase in shootings and homicides in the city of Chicago. For months she's been blaming the surge in shootings and homicides on "lax gun laws" in the state of Indiana, and now she's including the state of Mississippi in her blame game. [...] Lightfoot's excuses about what's driving the violent crime in Chicago conveniently lets her off the hook for what's happening in neighborhoods throughout the city. It's not her fault, it's that we simply don't have enough gun laws on the books. That, of course, is nonsense, but it's the go-to rationale for gun control advocates when they're asked to explain why their laws aren't making people any safer. The mayor has been demanding more federal gun control laws be put in place as well, but there's very little evidence that sweeping federal legislation would make a difference. After the passage of the Gun Control Act of 1968, for example, violent crime continued to rise throughout the U.S. for more than two decades before it began declining in 1991.
Chicago Mayor Lori Lightfoot has a superiority complex. Chicago Mayor Lori Lightfoot must have very low self-esteem. She must be fully aware of how badly her reign over Chicago has been the last two years and is greatly ashamed by it. She should be, but that's not the point. She has a superiority complex which prohibits her from showing remorse for her actions. In fact, it drives her to do what she announced yesterday [8/20/2020] by banning protesters from coming on her block. She claims it's about "safety" but, as part of her superiority complex, she must put her own safety above the safety of others. That's how these things work. As rioters were destroying parts of her city — twice — she held police back from engaging. Why? Because it wasn't her property or person that was in danger. In other words, she just didn't care.
Chicago City Council Members Call For State Of Emergency Declaration, Request National Guard. A group of Chicago City Council members requested that Democratic Illinois Gov. J.B. Pritzker immediately declare a state of emergency in Chicago and deploy the national guard in light of ongoing rioting and looting in the city. The City Council held a special meeting Friday [8/21/2020] to consider the resolution. The governor was asked to deploy the national guard for a period of 4 months to assist local law enforcement in quelling the unrest. The council members also asked for monthly public safety hearings and "reports regarding the collective and unified efforts to address the rioting, looting, destruction, and most importantly, the safety of all Chicagoans."
Chicago Police Ban Protests on Mayor Lightfoot's Block. The modern left-wing tactic of protesting at the private homes of their targets in an effort to intimidate them into doing what they want won't work with Chicago Mayor Lori Lightfoot. The police say they've banned protests from the mayor's block and will arrest anyone who doesn't leave. Lightfoot just isn't radical enough for Black Lives Matter. She won't defund the police (she didn't just escape from a mental institution, after all) and refuses to condemn the officers for trying to keep order. I wonder if the fact that Lightfoot enjoys police protection 24-7 has anything to do with her reluctance to criticize the cops too harshly.
Suspected Chicago looter busted trying to sell $2,700 sweater to undercover cops. Undercover cops busted a suspected looter in Chicago, after he tried to sell them a $2,700 designer sweater, according to a report. Melvin Banks, 29, advertised the Brunello Cucinelli swag for sale online, which was seen by a staffer at the Italian luxury brand's looted Windy City store, prosecutors said, according to the Chicago Sun-Times. Banks was arrested after undercover cops arranged to pay $800 for the stolen item — one that clearly impressed the judge at his first court hearing Wednesday [8/19/2020], the paper noted. "I don't know how a $2,000 sweater feels, but it must be immaculate," Cook County Judge John Lyke Jr. told the hearing, according to the report.
BLM Leader Gets Treatment He Deserves From Fox News Host After Refusing To Condemn Chicago Looting. [Scroll down] Why Fox News continues to invite BLM leaders on for interviews is a mystery to me. Other networks, like NBC News, invite them on in an effort to help them spread the propaganda without much if any pushback. But when they get pushback during Fox News interviews — as [Hawk] Newsome did here with [Martha] MacCallum, they continuously talk over the people interviewing them as if they don't care about the questions and are just using the opportunity to spread "the message" to a larger audience. The only solution here is for them to either stop inviting them on or continue to cut mics until they decide they want to answer questions.
Family talks about woman who was killed by SUV driver who hit her, then circled and hit her again. Last week, [Zoraleigh] Ryan celebrated her youngest daughter Shannon turning 20 with a dinner at a steakhouse in downtown Chicago. The two left the restaurant and were walking down Hubbard Street about 11 p.m. Aug. 10 when an SUV drove straight at them, struck them, circled the block and hit Ryan a second time, killing her. "It is gut-wrenching," Logue said. "You can't possibly imagine what would possess this person to just say, 'Hey, let me just try to kill these two people on this corner.' All they were doing was standing outside waiting on an Uber, that's the only reason they were standing right there."
Boys, 13 and 14, in critical condition after separate overnight shootings, police say. A 14-year-old boy was shot in the head and a 13-year-old boy was shot in the chest Monday night [8/17/2020] in separate shootings within two hours of each other, according to Chicago police. Both of the boys are in hospitals in critical condition, police said.
Chicago's Terror Cells. Last week in Chicago saw the most major of American cities in the Midwest descend into chaos and mayhem as looters and rioters took to the city's downtown streets and unleashed a reign of destruction and nihilistic terror. [...] More than 100 people were arrested between Sunday night and Monday morning after an overnight spate of violence that seems to have begun with a 20-year-old man who, unprovoked, opened fire at police officers. Thirteen officers were injured in displays of violence around the city. Police Superintendent David Brown on Monday [8/17/2020] described the incident not as peaceful protests, but as incidents of pure criminality. On Monday evening, the looters, rioters and anarchists again struck the wealthy section of downtown Chicago's Gold Coast region, looting and destroying designer stores including Ralph Lauren, Jimmy Choo, and Geneva Seal. U-Haul trucks were seen waiting on the sides of roads to deposit the burglarized property from the city's prime real estate area. A Black Lives Matter Chicago organizer said Monday that the mobs who vandalized and looted downtown businesses the night before did nothing wrong, calling it "reparations" for Black suffering.
So many crawly things behind Chicago's looting. A couple years ago, I was struck by a long article that ran in Chicago Magazine in 2011, describing how Chicago's Democratic politicians are working hand in glove with Chicago's gangs. The fact that the police could never touch them based on their connections to Democratic political power was why Chicago's violence was so high. [...] Gangs performed the muscle tasks to bring in votes once done by political machines and supplied Democratic pols with drugs on the side, while politicians gave gangs complete immunity from police enforcement. It was why Chicago was so violent, why Democrats needed to be held to account. Scroll to June and August this year. We now have mass lootings of certain areas of Chicago in the name of Black Lives Matter, in what its mayor, Lori Lightfoot, has quite persuasively called "organized criminal activity." It's getting worse than it used to be. It's happening repeatedly and more brazenly. And all signs out there that it will happen again.
Chicago Cracks Down: Cops Swoop In, End Unrest, Arrest Dozens During Downtown Demonstration. Chicago police were ready for a massive protest in the city's downtown that quickly went out of control Saturday night, arresting at least two dozen demonstrators who, Chicago Mayor Lori Lightfoot said, came prepared for a fight. Chicago police officers were following a large protest, hosted by several "anti-racism" and "anti-police brutality groups" — though not Chicago's chapter of Black Lives Matter — that began on the city's lakefront and then threatened to move north toward the city's "Magnificent Mile" shopping district, which is still reeling from looting and rioting early last week.
Chicago Rioter May Win Award for Dumbest Looter Action. Now, no one every said that leftist rioters were smart. If they were, they wouldn't be leftist rioters. But let's just say a rioter takes it to another level of unwise when he actually livestreams himself while in the process of committing the crime, and smiles full face into the camera while doing it. And not just any crime, like graffiti or some disorderly person's thing, a nice hefty little felony, trying to break into an ATM during the massive rioting and looting in Chicago last week. 20 year old Aaron Neal is accused of being the braintrust behind the livestream video, according to the police. [Video clip, language warning (of course).]
24 people arrested, 17 officers injured during demonstrations in Chicago. What began as a day of peaceful protests slowly devolved into violence Saturday and culminated in the arrest of 24 demonstrators, four on felony charges, and injuries to 17 officers in Chicago. Police did not release numbers on how many protesters had been injured, WLS reported. Chicago Police Superintendent David Brown said a march that started at noon was peaceful but another demonstration separated from it and became violent, resulting in the arrests and injuries.
Young Black Man Assaults Random Elderly White Man Pickup Up Trash In Chicago. [Video clip]
Poor Governance Fuels the Illinois Exodus. Illinois has a population problem: Our population has been shrinking faster than any other state (except one). The Chicago Tribune Editorial Board and others call this the Illinois Exodus. Population changes are a measure of governance quality. We are free to choose where to live, and the United States offers 50 different states and thousands of different localities, each governed in different ways. People consider many factors when choosing where to live, and how a state is governed can be a significant factor in that decision. Over time, people migrate toward places that are governed well and away from areas that are governed poorly.
When Authority Vanishes. The sacking of Chicago's North Side was more than a tactical failure. For months, key officials — the state's attorney responsible for prosecution, the mayor, and the governor — have failed to condemn criminals sufficiently or act with necessary force against such violence. They have contributed to a culture of impunity that tolerates mobs and hoodlums. Kim Foxx, the state's attorney for Cook County, [...] has dismissed felony cases brought by the police at a rate 35 percent higher than her predecessor. She raised the threshold for felony shoplifting from $300 to $1,000 — and as a result, thieves steal brazenly in broad daylight as well as under cover of darkness. Chicago police chief David Brown suggested that Foxx's failure to prosecute looters from the previous sacking of the city in June was partly responsible for emboldening the current round of looting.
'A Thousand Cops': Chicago Announces Plans To Curb Looting, Protect Neighborhoods. Chicago police will deploy 1,000 officers to the city's central shopping district, the "Magnificent Mile," and into neighborhoods being targeted by rioters and looters in an effort to curb the violence plaguing local businesses. In a press conference held late Thursday [8/13/2020], Chicago's police superintendent David Brown said that the city would add 1,000 more officer shifts over three days, Friday through Sunday. This is similar to a deployment the department undertook several weeks ago, sending 1,200 additional officers into south and west side neighborhoods where gang violence has been on the upswing.
Chicago business owner who spent $300,000 to repair his store after it was looted in May riots will sue the city after it was ransacked AGAIN last week. A Chicago businessman says he's going to sue the city after police failed to respond when his convenience store was looted for the second time since May. Walid Mouhammad's store was destroyed Monday, when the city experienced widespread looting. He said he watched the looters in real time on surveillance cameras as they ripped out the new steel security door that he'd recently installed, after spending $300,000 to repair the damage done when his store was first looted in May.
Chicago Spent $66 Million on Hospital That Treated 38 Coronavirus Patients. Chicago mayor Lori Lightfoot's (D.) decision to renovate a local convention center into a makeshift coronavirus hospital cost taxpayers nearly $66 million — though only 38 patients received treatment at the facility, the Chicago Sun-Times reported on Friday [8/14/2020]. The Metropolitan Pier and Exposition Authority, the agency Lightfoot tasked with overseeing the project, overlooked a bid from a construction company that offered to waive fees or donate them to coronavirus pandemic relief organizations. Instead, officials gave the bid to Walsh Construction, a politically connected contractor, which billed the city $65.9 million to renovate the McCormick Place convention center. The decision cost taxpayers more than $1.7 million per patient. In contrast, the city spent $50 million total to equip three other centers in the Chicago area.
Downtown Residents Worry As Crime Soars. "This is never something I've seen before in the four years that I've lived here," he said. "Those incidents are coming here downtown, and they are happening right here in the neighborhood." Recently, Hebding watched in horror as a group of men attempted to carjack an Uber driver in front of a Wacker Drive hotel. "This happened at 12 o'clock p.m. in broad daylight on a Monday," he said. "Something you would have never expected to happen here before." The increased crime downtown has the area's estimated 100,000 residents alarmed. Many say they see the tranquil oasis they moved into, rapidly slipping away.
Chicago looters smash Ronald McDonald House with terrified sick kids inside. Sick kids and their families cowered in fear inside a Chicago Ronald McDonald House as looters smashed the front door while trying to get inside this week, according to staff. The charity says more than 30 families, as well as some sick children with them, were left "frightened" by those who smashed windows as they ransacked the Windy City during Monday's chaotic crime spree. "[They were] very concerned there was a lot of activity right in front of the house, people making choices that could put them at risk and put our families at risk, so the staff was frightened," Ronald McDonald House Charities' Lisa Mitchell told ABC7. The attacked site houses families so they and their children can be close to Lurie Children's Hospital, which should be an easy and safe trip just five blocks away.
What Happened in Chicago and What May Be Next, Explained. [Scroll down] They formed caravans, they brought U-Haul rental trucks, and they began to repeat the looting and the rioting that went on after the death of George Floyd that we saw back at the end of June and into July, and that continued into the wee hours of the morning. The police were overwhelmed. The city did what it's now done many times, which has raised the bridges, cut off the on-ramps and off-ramps to try to prevent the traffic from coming into the central business district. But nevertheless, the damage was done, and we had another incident of massive rioting up and down Michigan Avenue, which is obviously very unfortunate for people who are struggling to try to restart their business, not just from the previous riots, but obviously from the coronavirus problems. It's just an ongoing example of people who have hijacked what is a reasonable discussion about civil rights and the racial situation in the country and turning it into and exploiting it as an opportunity to create mayhem.
Chicago: You Know, Someone Should Hold These Looters Accountable. We finally know what it takes for Chicago Mayor Lori Lightfoot to give up the ghost and declare the rioting and looting to be, well... rioting and looting. It was the ransacking of the Magnificent Mile which is, as Allahpundit noted, Chicago's answer to 5th Avenue in New York or Rodeo Drive in Beverly Hills. There was no pretense of anyone calling for justice for George Floyd or racial tolerance or whatever the latest watchword of the day might be. People were literally showing up with U-Haul trucks and emptying out all of the high-end, luxury goods stores. So how did the Mayor respond? She described it as "straight-up, felony criminal conduct" and "an assault on our city." Okay then. Now that we've established that you have a crime wave going on and not some sort of First Amendment issue, what do you plan to do about it? It looks like the Mayor huddled with the Chicago PD and they've decided to launch an investigation. What a brilliant plan. I wonder why nobody thought of that before?
The True Victims of the Chicago Riots. The riots rocking American cities have received less coverage lately, but they never really stopped. On Sunday, Chicago, Illinois suffered another rampage that left 13 police officers injured and entire city blocks in ruins. Coordinated via social media, a large group of looters converged in downtown Chicago around 1:00 a.m. on Sunday morning and began smashing windows and ransacking storefronts. The looters initially focused on high-end stores such as Tesla, Louis Vuitton, Gucci, and Coach, as the criminals made their way through Chicago's "Magnificent Mile" shopping district. But soon enough, the marauding spread to shops like Walgreens and Old Navy. U-Hauls were spotted being loaded with spoils and multiple shootings broke out.
'It Was a Planned Attack.' Chicago Mayor Lori Lightfoot Says Looting Was Organized. A day after looters smashed-in retailer's windows, carried away loads of high-end merchandise and overwhelmed police officers in downtown Chicago, Mayor Lori Lightfoot says the violence was an organized raid and not a demonstration of angry protest. "When people showed up on Michigan Avenue in the downtown area with U-Haul trucks and cargo vans, and sophisticated equipment used to cut metal, and the methods that were used, and how quickly it got spun up... that wasn't any spontaneous reaction," Lightfoot told TIME in her fifth-floor offices at Chicago's City Hall on Tuesday [8/11/2020]. The chaos that unfolded Sunday night, and into the predawn hours Monday, was initially blamed on a police shooting in the city's southside Englewood neighborhood. News of the incident — along with misinformation that a minor had been shot — pinballed on social media, resulting in "caravans" of cars headed north downtown, Lightfoot says.
Wow: Chicago neighborhood ejects BLM protesters at police station. Englewood may set the tone for dealing with rioters for the rest of the summer. After the organized pillaging this weekend on the Magnificent Mile, the city of Chicago toughened up their security stance. Black Lives Matter protesters and others set their sights on the Englewood neighborhood's police precinct, but residents there pushed them out — literally. [...] [T]he Englewood neighborhood simply gave these protesters exactly what they want — mob rule. BLM Chicago practically celebrated mob rule in their statement Monday, claiming that the pillaging of the Magnificent Mile was a legitimate response to corporate exploitation. Well, this is what happens with mob rule: competing mobs. This time, the competition was peaceful, but in Fort Collins, Colorado, it wasn't, and the "abolish the police" crowd lost that time, too.
One story from the night of looting in Chicago that doesn't fit the approved narrative. [Scroll down] [Demisck] Lomax, 25, was charged with aggravated battery of a police officer. Prosecutors say he has previous narcotics convictions. You might expect him to sit in jail until trial. And you'd be right, in that Chicago of old. [...] Cook County Judge Mary Marubio set his bail at $5,000. Lomax only had to come up with $500. I first read about this fascinating story on the Twitter feed of CWB Chicago, which covers a lot of crime news. Chicago Ald. Brendan Reilly, who represents much of the looted area, was furious with the bond for Lomax. So I confirmed the CWB account with law enforcement, then called Reilly. "It has to change and change fast," said Reilly. "What we're seeing here with all the violence in Chicago is the result of a series of bad policy decisions, including the push for low bond and the criminal justice revolving door.["] "I don't want people in jail for nonviolent crimes, but now, there aren't any consequences for committing any crime. Police catch a lot of the bad guys, but bond court is a joke, with prosecutors and judges releasing violent offenders.["]
Looters are looters no matter what the circumstances. Sunday night's [8/9/2020] assault on downtown businesses was a brazen display of criminal behavior, pure and simple. An estimated 100 people were arrested, two people were shot and 13 police officers were injured in what appears to be a coordinated effort to pillage Chicago's premier shopping district. The people who smashed their way into luxe boutiques didn't do it because they were fed up with police shootings, or because they are out of work and desperate. They did it because they saw an opportunity to steal stuff they couldn't afford to buy and because they have no respect for the rule of law. That same attitude was recently on public display when a video surfaced of a group of young black men on bikes carjacking an elderly white man's vehicle at gunpoint. In Chicago, the brazen looting and property damage didn't start in the aftermath of George Floyd's death.
Chicago in Chaos. It started with a false story on social media about police shooting a black "child." Within minutes, hundreds of young black men and women filled the streets, targeting businesses along the Magnificent Mile, in River North, and in the Central Business District. This was the scene playing out in Chicago on Sunday, August 9th and continued through the early part of Monday morning [8/10/2020]. People sat in idling cars as looters calmly brought them merchandise. The thieves cleaned out high-end stores like Gucci, Dior, and Hermes, taking everything, including the mannequins. A woman livestreamed a video of herself running through a department store muttering that she couldn't find a tool to detach expensive garments from their racks. "I can't breathe!" she exclaimed, either in protest or fatigue. Others set their sights on the police tasked to protect businesses and the city. By daybreak, the city had tallied more than 100 arrests, 13 officers injured, two shot, and countless businesses looted. "Th
Ronald McDonald House Near Lurie Children's Hospital Was Among Looters' Targets. The Ronald McDonald House in Streeterville was among the establishments targeted during looting in Chicago early Monday morning [8/10/2020]. The facility provides a home and resources to families while a child receives treatment at local hospitals. Vandals struck the facility at 211 E. Grand Ave. near Lurie Children's Hospital as families were sleeping inside. Several windows were smashed, and the front door had to be boarded up. For a while, residents were placed on lockdown while the commotion was happening right outside.
MSNBC skips coverage of Chicago riots during prime time, CNN airs less than 3 minutes. Mass destruction took place in the heart of Chicago in the early hours on Monday morning as looters raided the shopping district and other stores across the city, but MSNBC and CNN offered little to no coverage of the unrest during their network's most-watched shows. Chicago Police Superintendent David Brown said as of Monday morning responding units had arrested more than 100 people on charges ranging from disorderly conduct to battery against police. He added that 13 officers were hurt in the unrest, including a sergeant struck in the face with a bottle and an officer who had his nose broken while scuffling with a group of looters. "This was not an organized protest. Rather, this was an incident of pure criminality," Brown told reporters. "This was an act of violence against our police officers and against our city."
The Editor says...
Of course it was an organized protest. Organized in an hour via social media, perhaps, but organized one way or another.
16 Minutes of INSANE Footage From Last Night in Chicago as Hundreds of People Looted Dozens of Stores. Videos circulating online show widespread looting and clashes with police across Chicago's Magnificent Mile shopping district early Monday, sparked by a police-involved shooting hours earlier that left a young man wounded. Social media users posted videos of hundreds of people looting stores such as Nordstrom, Walgreens, Macy's, Coach, Gucci and Louis Vuitton. Some exchanged gunfire with police at one point, although no officers were injured. [Video clip]
Downtown Chicago Looks Like A Bomb Hit After Night Of Looting And Rioting. Police clashed with crowds overnight in downtown Chicago as looting and vandalism erupted in the retail district. Chicago police say crowds began to gather around midnight. [Video clip]
Looting in Chicago was a long time coming, some experts say. Shattered glass and other debris from looted stores was still being cleaned up Tuesday after a wave of violence tore through the city's upscale shopping districts. To some experts, the unrest — in which more than 100 people were arrested and 13 police officers were injured — represents long-simmering frustrations finally boiling over. Others say the violence was opportunistic in nature, criminality spilling into the streets.
LOW IQ Thug Actually Robs Chicago ATM While On Facebook Live. During mass looting and rioting late Sunday night in Chicago's Magnificent Mile and Gold Coast areas, this moron thought it would be really 'gangsta' to live-stream himself breaking into an ATM machine. The brazen thug didn't even bother to cover his face. [Video clip]
Report: 'Pure Criminality': Sunday Was Chicago's Worst Night Of Unrest Since May. Chicago had the worst night of unrest Sunday since May, the Chicago Tribune reported. "We just wanted to give y'all a heads-up that we got a call from an anonymous individual that there's gonna be looting going on at 87th and the Dan Ryan," a police dispatcher told officers at 11:07 PM Sunday night, according to the Tribune. That signaled the beginning of the most chaotic night of looting and vandalism since the demonstrations began. More than 100 people were arrested and 13 officers where injured throughout the night, Police Superintendent David Brown said according to the report. Rather than some sort of organized protest, Brown called the violence "pure criminality."
Chicago BLM Organizer Defends Looting: 'That Is Reparations'. Black Lives Matter activists in Chicago held a rally Monday evening to stand in solidarity with the dozens of individuals who were arrested after a night of mass looting and criminal activity, with one organizer brazenly defending looting as a form of reparations. Activists gathered at the South Loop police station on Monday to stand in solidarity with over 100 people who were arrested after a night of violence, destruction, and mass looting erupted within the city. As Breitbart News reported, the looting began after midnight and lasted hours. Ariel Atkins, a Black Lives Matter organizer who spoke at the rally, said looting is not an issue and defended the criminal practice.
The Editor says...
If you have now received your reparations by stealing a TV, can we now assume you'll never steal anything again? Oh, and what's your name, so we can keep a list of those who have been compensated for all their years of 19th-century slavery?
Black Lives Matter holds rally in Chicago to support those arrested after looting, unrest. Black Lives Matter members in Chicago held a rally on Monday to support the more than 100 arrested last night following widespread looting and rioting that caused at least $60 million in property damage and saw 13 police officers injured, according to a report. The rally was organized by Black Lives Matter Chicago and was held at a police station in the South Loop where organizers say individuals are currently being held in custody. At least one organizer called the looting tantamount to "reparations." "I don't care if someone decides to loot a Gucci or a Macy's or a Nike store, because that makes sure that person eats," said Ariel Atkins, a BLM organizer, according to NBC Chicago. "That makes sure that person has clothes."
Paper: Chicago Prosecutor Kim Foxx Has Dropped 25,183 Felony Cases. Cook County State's Attorney Kim Foxx has dropped over 25,000 felony cases, including charges of murder and the alleged hate crime hoax from former Empire star Jussie Smollett, according to an analysis released by the Chicago Tribune on Monday [8/10/2020].
Revealed: Top Chicago prosecutor Kim Foxx's office has dismissed more than 25,000 felony cases including murders, shootings, sexual assaults. Cook County State's Attorney Kim Foxx has dismissed more than 25,000 felony cases — including many involving charges of murder and other serious crimes — in her first three years on the job, a new report shows. Foxx gained notoriety last year when she dropped felony charges against Jussie Smollett, the Empire actor accused of staging a racist, homophobic attack on himself in January 2019. The Chicago Tribune on Monday published an analysis of Foxx's overall record on dropping charges, revealing that she has done so at a rate that's 35 percent higher than her predecessor.
Left-Wing Prosecutors, Many Backed By Soros Cash, Implement Soft-On-Crime Policies Across America. Left-wing prosecutors have implemented soft-on-crime approaches to criminal justice across America, in some instances making it a matter of policy in major cities not to prosecute specific crimes, a Daily Caller News Foundation review found. A common, though not universal, feature of prominent left-wing district attorneys is the backing of political organizations funded by left-wing billionaire George Soros. The New York Times has credited Soros with pioneering the "push to overhaul prosecutors' offices" across the country. Cook County, Illinois, State's Attorney Kimberly Foxx, whose jurisdiction includes Chicago, took office in 2017 after winning her election with the help of a Soros-funded super PAC. Soros poured more than $400,000 into Illinois Justice & Public Safety PAC in 2016, Illinois State Board of Elections records show. Foxx was the only candidate that the PAC supported in 2016, those records show.
Mayor Lori Lightfoot Says [the] National Guard [is] Not Needed After Looters Ransack Downtown Chicago. A security guard was shot in Chicago as widespread violent rioting and looting overwhelmed the city. The rioting began on Sunday evening in response to a black man who was shot by police after reportedly shooting at them first. The guard, who has not yet been identified, is said to be in stable condition.
'Don't bait us': Chicago mayor snaps at reporter who asked about city officials going 'too easy on the looters'. Chicago Mayor Lori Lightfoot snapped at a reporter who questioned whether city officials went too easy on looters from protests in recent months. The exchange took place Monday after widespread violence and looting took place downtown in the early morning hours following a police-involved shooting that left a man injured. More than 100 arrests were made, and 13 officers were hurt during the unrest, Chicago Police Superintendent David Brown said during a press conference Monday morning [8/10/2020].
Chicago police return fire as looters hit Mag Mile, smashing windows and confronting officers. Hundreds of people swept through the Magnificent Mile and other parts of downtown Chicago early Monday, smashing windows, looting stores, confronting police and at one point exchanging gunfire with officers, authorities said. More than 100 people were arrested as of 9 a.m., according to Chicago Police Superintendent David Brown. Thirteen officers were injured during the unrest, including a sergeant who was hit by a bottle. A civilian and private security guard were shot and wounded.
Corrupt Democrat Chicago mayor, police hold press conference after crime strikes downtown and looting rules. Chicago Mayor Lori Lightfoot holds a news conference following a night of looting and rioting in Downtown Chicago. The unrest was reportedly due to a police-involved shooting in Englewood, a neighborhood in Chicago. [Video clip]
William Barr's truth bombs about media's 'peaceful protester' narrative MUST be heard. Antifa and Black Lives Matter "peaceful protesters" are generally neither peaceful nor protesting. They are rioting, looting, vandalizing, burning, destroying, and generally being menaces to the lawful society we crave, the lawful society we had achieved before this whole 2020 series of unfortunate events occurred. Now, they are seizing on the opportunity to promote their agenda and mainstream media is falling in line with the supporting narratives. What happened in Chicago last night is not the result of a righteous protest or serious grievance. A Black teen shot at police officers. If that's supposed to be acceptable and worth burning down a city over, then it's clear the narrative has been lost. Now is the time to take that narrative back, and it begins by listening or watching this important show.
Massive Rioting And Looting Rocks Chicago After Police-Involved Shooting. There are now videos circulating online that show widespread rioting, looting, and other forms of violence erupting all throughout the city of Chicago in light of a police-involved shooting that left a young man wounded. Social media users on various platforms posted up videos of people in the city looting Walgreens, Macy's, Gucci, Louis Vuitton, among many other stores. There was even an exchange of gunfire between looters and police at some point during the evening. No officers were harmed.
Did Chicago Really Think this would Stay in the Black Neighborhoods? When I visited Chicago a few years ago I asked the resident of the suburbs that I stayed with about the danger in the city and how they managed it. I was told that the worst of it was confined to certain areas and as long as you avoided those areas you were generally safe. Not anymore. [...] Closing thought: The last republican Mayor in Chicago left office in 1931.
Magnificent Mile Riots, Looting Hit Democrat-Run Chicago. "Hundreds of people swept through the Magnificent Mile and other parts of downtown Chicago early Monday, smashing windows, looting stores," reports the Chicago Tribune. There was also gunfire and violence against police officers. As of this writing, downtown Chicago is all but closed to those trying to get to work on a Monday morning.
BLM rioters loot a Walgreens in Chicago tonight. [Video clip]
Widespread violence and looting in Chicago. Media reports showing widespread looting in Chicago on Sunday night [8/10/2020]. The Chicago Tribune reported that it observed people carrying shopping bags full of merchandise in the areas where the looting was happening and at least one U-Haul van was seen pulling up. The Chicago Transit Authority also tweeted that all bus and train service going into the city's downtown areas was "temporarily suspended at the request of public safety officials."
Widespread damage reported throughout Chicago after night of looting. Chicago's top cop said about 100 people were arrested and 13 police officers were injured after a night of looting in downtown Chicago. Widespread damage was reported throughout Chicago after looting and rioting began around midnight Monday [8/10/2020]. Witnesses reported hundreds of people smashing their way into stores throughout Michigan Avenue, areas in the South Loop and the near North Side. Chicago Police Supt. David Brown said the looting started as a result of misinformation following a police-involved shooting in Englewood.
Chicago rocked by widespread looting caught on video after police-involved shooting. Videos circulating online show widespread looting and clashes with police across Chicago's Magnificent Mile shopping district early Monday [8/10/2020], sparked by an officer-involved shooting hours earlier that left a 20-year-old man wounded. Chicago Police Superintendent David Brown said as of Monday morning, responding units have arrested more than 100 people so far on charges ranging from disorderly conduct to battery against police. He added that 13 officers were hurt in the unrest, including a sergeant struck in the face with a bottle and an officer who had his nose broken while scuffling with a group of looters. "This was not an organized protest. Rather, this was an incident of pure criminality," Brown told reporters. "This was an act of violence against our police officers and against our city."
Chicago teachers follow up a historic 2019 strike with a 2020 ultimatum: schools won't open in person. Last Monday, teachers across the country rallied in a national day of action to protest plans to reopen schools for in-person learning amid rising coronavirus cases. [...] Days later, Chicago Mayor Lori Lightfoot reversed the city's plan to move forward with a hybrid reopening — meaning half-in person, half-remote. She said Chicago Public Schools (CPS) will now start remotely on September 8, and daily distanced learning will continue until the start of the second quarter, November 9, at the earliest. Lightfoot made the decision against the backdrop of a potential strike by the Chicago Teachers Union (CTU) to prevent in-person reopening. The CTU has sparred with the city for much of the last decade, and has won numerous concessions. In fact, it did so shortly after Lightfoot took office just last year, in one of the biggest strikes in recent Chicago history.
To leftists like Lori Lightfoot they are not people they are automatons. President Donald J. Trump isn't the only public official prone to Twitter rants. Yesterday after a trip to Chicago's lakefront on a hot and humid day, the city's mayor, Lori Lightfoot, let loose on her constituents. "It's called a pandemic, people," she Tweeted. "This reckless behavior on Montrose Beach is what will cause us to shut down the parks and lakefront. Don't make us take steps backwards." That "reckless behavior" consisted of people gathering at the beach. Chicago's 18-miles of lakefront parks were closed — they were guarded by Chicago police officers for most of the spring and much of this summer. The cops remained posted at these parks during the riots and looting in May — by people presumably spreading the COVID-19 virus. Riots of course are now, by the liberals, viewed as free speech. After the Lake Michigan parks opened, Lightfoot dispatched an army of "social distance ambassadors" to enforce safe-distancing.
Mayor Lightfoot Blasts Crowd Near Montrose Beach. While Chicago's beaches remain closed due to the coronavirus pandemic, dozens of people gathered in an area near the city's Montrose Beach Saturday, prompting criticism from Mayor Lori Lightfoot. Lightfoot posted a social media showing several individuals, many of them who appeared to not be abiding by social distancing guidelines, in a grassy area near boat docks. "It's called a pandemic, people," the mayor tweeted. "This reckless behavior on Montrose Beach is what will cause us to shut down the parks and lakefront. Don't make us take steps backwards."
The Editor says...
All the foolishness about masks and six-foot spacing is no longer about the virus. Maybe it never was. Now it's all about conformity and control. You must submit, or the government will really crack down.
Protests Preceded Biggest Chicago Murder Wave in Decades. Over 100 homicides made July Chicago's most violent month in decades, extending the rising tide of crime that, police data show, began at the same time as anti-police protests spawned by the death of George Floyd. With 105 deaths, July was the city's deadliest month since 1992, but still only slightly more deadly than June's 92. The weeks since Floyd's death, in fact, are some of the most violent in 20 years of official data. Challenging popular media presentation of the post-Floyd protests as largely peaceful, the first week of protests coincided with the highest counts of arson, burglary, homicide, gun violence, and public disorder incidents on record.
Liberals, Secession, and "The Other". Chicago Mayor Lori Lightfoot (affectionately known here as Beetle juice) has blamed the state of Indiana for all the murders in Chicago. That's right, Chicagoan's are killing each other because of truckloads of guns brought in by Hoosiers. Previously, she said, "we had a law enforcement first [policy] and it wasn't working." Dubious, either that that was her policy, or that it wasn't working — because it wasn't being allowed to work. But now? "The fact that you can cross the border," she said, "go into Indiana and purchase military-grade weapons at any number with no background check is a terrible thing, not only for a city but look at the devastation that gun violence is wreaking every single day in our community." She's not alone in blaming outsiders for her own city's problems.
The Editor says...
Guns are not violent. One could bring "truckloads of guns" to some cities, and the crime rate would go down. On the other hand, one could import a truckload of baseball bats to certain cities, like Chicago for example, and the crime rate would likely go up.
Teen Activist Who Rallied to Defund Police and Remove Police from Schools Is Shot Dead in Chicago. A teen activist in Chicago who rallied to defund police and remove police from schools was shot dead on Friday [8/31/2020]. Caleb Reed was found shot in the head. No suspect has been named in the shooting.
Traffic Court Notices In Chicago Have Been A Mess, The Court Clerk Says It's Racist To Ask Why. Cook County, IL includes the city of Chicago and has a population of more than 5 million people. It's a big job to manage all of the court dates for the county and that's especially true in the midst of a pandemic. Traffic cases in the county have been moved entirely online in the form of Zoom meetings, but many people aren't getting the message. In fact, some people are getting the wrong message in the form of court date notifications telling them to show up at the courthouse. But when they get there they find themselves waiting for hours in a line that stretches for several blocks. When they finally get to the front of the line they are informed that traffic cases are handled online and while they were waiting in the line, they missed their online court dates.
9 dead, 25 wounded in Chicago weekend shootings. A series of shootings over the weekend in Chicago has left nine people dead and 25 wounded, closing out a violent July in which murders there more than doubled compared to the same month last year, reports say. Tragedy first struck Friday evening when Janari Ricks, a 9-year-old who was playing with a group of friends, died after being hit in the chest by a gunman who walked up and started opening fire, investigators say. Chicago Police Department Chief of Operations Brian McDermott told the Sun-Times newspaper that Ricks "was an unintended target," and now a $4,000 reward is being offered for information about the person who pulled the trigger.
Parking meter deal Chicagoans love to hate gets worse — again. The stay-at-home shutdown triggered by the coronavirus turned the streets of downtown Chicago into a virtual ghost town. But private investors who leased Chicago's parking meters had plenty of cushion to absorb the blow. Chicago's parking meter system raked in another $138.7 million in 2019, allowing private investors to recoup their entire $1.16 billion investment and then some with more than 60 years to go on the 75-year lease. Four underground city-owned parking garages took in $34.8 million in 2019, while the privatized Chicago Skyway generated just under $92 million in cash, separate audits of those assets show. Not a penny of those revenues went to ease the burden on Chicago taxpayers that will almost certainly get worse to fill a $700 million hole in Mayor Lori Lightfoot's $11.6 billion 2020 budget and plug a $1 billion gap next year.
Chicago's deadliest summer in 19 years. Overall citywide crime has decreased by 9 percent compared to the same time period in 2019," the Chicago Police Department said in a statement today [8/1/2020]. "This category includes murder, criminal sexual assault, robbery, aggravated battery, burglary, theft and motor vehicle theft. These reductions in overall crime were driven by a 26 percent decline in theft, and a 19 percent decline in criminal sexual assault through July 31, compared to the same year-to-date period in 2019." The University of Chicago Crime Lab data from June and July suggests homicides are at their highest level since 2001, and that seven months into the year, the city is not far from passing 2019's homicide total.
Chicago homicides increase 50 percent in 2020, 139 percent in July alone, data shows. Chicago saw a dramatic increase in homicides and shootings in the first seven months of 2020 and a particularly remarkable increase in July, reflecting a growing trend in the U.S. that raised questions about potential police reform in major cities. Data released on Saturday [8/1/2020] showed that Chicago saw 440 homicides between January 2020 through the end of June, a 52 percent increase from the same time period last year (which saw 290 homicides). Shooting victims similarly increased by 51 percent (1,480 to 2,240) and shooting incidents themselves rose 47 percent (from 1,210 to 1,783).
Chicago Shooting Suspect At Large After Killing 9-Year-Old. Chicago police are searching for a suspect in the fatal shooting of a 9-year-old boy. The shooter allegedly opened fire on the young victim and several others in Chicago's North Side on Friday night [7/31/2020]. The 9-year-old was reportedly playing in a parking lot at the time of the incident and was not the intended target. No one else was injured in the incident. The boy was pronounced dead shortly after being admitted to a nearby children's hospital.
Chicago sees 139% jump in murders, uptick in shootings in July 2020: police. Murders and shootings reported last month in Chicago increased drastically from July 2019, but overall crime in the city decreased, according to data released by Chicago police. The 105 murders reported in July mark a nearly 139% increase from the 44 reported in July 2019, while the 406 shooting incidents are a 75% increase from the 232 last July, according to figures in a statement from police Saturday [8/1/2020]. The Sun-Times has counted 106 homicides throughout Chicago in July 2020 and a total of 430 for the year through the end of July. So far this year, murders are up 51% compared to the period from January through July 2019, along with a 47% increase in shootings, police said.
Courthouse confusion continues: Court clerk claims it's 'racist' to ask 'why?'. For weeks now, people have been showing up to the Daley Center in downtown Chicago for appearances in traffic court that are being handled entirely online or over the phone. Angelica Velez was among them. She received several citations after being involved in a traffic accident. "I was told to get in the line and then they gave us a paper that says to do it over the phone," she said. "I could've stayed in bed to do this." Some have waited for several hours only to learn their online hearing took place while they were waiting in an actual line outside the courthouse.
Chicago mayor pulls out of roundtable to avoid being on same stage with Minneapolis mayor, sources say. Chicago Mayor Lori Lightfoot pulled out of a virtual roundtable hosted by Crain's Chicago Business to avoid appearing on the same digital stage as Minneapolis Mayor Jacob Frey, who has been a lightning rod for criticism after the police killing of George Floyd, sources told The Chicago Tribune. Lightfoot had been scheduled to join political consultant David Axelrod "and the mayors of two Midwest cities on Wednesday [7/29/2020] to discuss how COVID-19 and recent civil unrest will define the future of our nation's cities," according to a since-deleted Crain's Facebook post.
Three Chicago Cops Shot by Handcuffed Carjacking Suspect. A violent handcuffed carjacking suspect opened fire on Chicago police officers when they opened the doors of a police wagon outside a local police station Thursday morning, wounding three officers, one of them critically, the New York Post reported. "They were bringing him to the station when the offender was able to fire shots at the officers and they returned fire," Chicago Police spokesman Tom Ahern said. The Bureau of Alcohol, Tobacco, Firearms, and Explosives said it is tracing the gun to see if it there are records of its use in other crimes.
An only-in-Illinois story: ComEd bribery scheme hearing is run by daughter-in-law of alleged key player in the case. Nearly two weeks after admitting to a bombshell bribery charge, ComEd executives outlined their ethics reform plan to a panel of state regulators led by the relative of an alleged player in the criminal plot. Illinois Commerce Commission Chairwoman Carrie Zalewski, whose agency oversees utility rates and safety practices, opened Wednesday's meeting with demands for "transparency" and "accountability" in light of federal court records that allege ComEd engaged in a "yearslong bribery scheme" involving jobs, contracts and payments to allies of House Speaker Michael Madigan. One of the Madigan associates that prosecutors say got such a job? Carrie Zalewski's father-in-law, former 23rd Ward Ald. Michael Zalewski.
Several [Black] Men Riding Divvy Bikes Carjack 82-Year-Old [White] Man in Streeterville. In a brazen crime caught on camera early Sunday morning [7/26/2020], a group of men riding Divvy bikes surrounded an elderly man's car in Chicago's Streeterville neighborhood, pulled the driver out and stole his vehicle. Video of the incident shows approximately 12 men on bikes circling the victim's car at around 10 a.m. Sunday on Grand Avenue just west of Columbus Drive. As the group blocks the driver, an 82-year-old man, from leaving, one man opens the door and begins to pull the victim out by his arm. [Video clip]
62 shot, 3 fatally in Chicago weekend violence. There were 62 people shot, three of them fatally, from Friday afternoon to Monday morning, according to Chicago police. The weekend wasn't as deadly as last weekend, when 71 were shot, 12 fatally, according to data kept by the Tribune, or see as many shootings as any of the weekends in the last month. Still, another shooting occurred in the downtown area during overnight hours following a fatal shooting in the Near North neighborhood last week.
3 face weapons charges in first Chicago federal prosecutions under 'Operation Legend'. Three men charged with illegally possessing guns and ammunition are the first in Chicago prosecuted under Operation Legend, officials announced Friday [7/24/2020]. Darryl Collins, 30, of Dolton, is charged with one count of illegal possession of ammunition by a convicted felon. Romeo Holloway, 21, is charged with illegal possession of a firearm by felon. And Darryl Phillips 22, is charged with illegal possession of a machine gun, according to the U.S. Attorney's Office for the Northern District of Illinois.
Chicago and the Thing No One Wants to Talk About. Chicago's crime stats are downright horrific. For the calendar year 2020, shootings in the Democrat-run city are up 46%, and homicides have risen 48%. As of July 19, 402 murders have been recorded. To make matters worse, children are dying at a heartbreaking rate. Just since Memorial Day, 111 kids ages 12-17 have been murdered, and another 20 under the age of 11 have been killed. These data expose an apparent connection between the George Floyd killing — which occurred on May 25 — and the escalation of civil unrest in Black Lives Matter's efforts to defund the police. Calculating the death dates in the Windy City in conjunction with the race of these homicides reveals an alarming number. The statistics show that since May 25, 147 blacks in Chicago have been killed; the number of murdered black males is nothing short of staggering — an entire generation of black men is being wiped out.
Christopher Columbus statue taken down hours after Lightfoot ordered its removal. The controversial Christopher Columbus statue in Grant Park was taken down under cover of darkness early Friday [7/24/2020], hours after Mayor Lori Lightfoot ordered its removal. Two cranes pulled up to the statue just before 2 a.m. Friday, after protesters and supporters of the statue argued and yelled at each other. Supporters included John Catanzara, president of the Fraternal Order of Police Lodge 7. The decision to remove the statue came after violent clashes between police and protesters broke out last week when activists tried but failed to take it down.
Chicago Mayor Surrenders to Mob Over Columbus Statues. Two statues of Christopher Columbus fell victim to the cancel culture mob sweeping America early Friday morning after Chicago Mayor Lori Lightfoot ordered their removal, wrongly believing it would ease tensions in the city. "This action was taken after consultation with various stakeholders," her office said in a statement.
Protesters gather in front of Mayor Lightfoot's home. A group of roughly 1,000 protesters marched to Mayor Lori Lightfoot's home Thursday evening [7/23/2020]. The group started their protest and rally in Logan Square with calls to defund the Chicago Police Department.
Most Chicago homicide victims over the past decade are Black, police data show. As gun violence in Chicago increased exponentially over the past decade, African Americans were overwhelmingly impacted. Local leaders continue to grapple with how to combat the spike while opposing plans by the Trump administration to deploy federal agents to the city. From Jan. 1, 2010 through July 8 of this year, Black homicide victims accounted for 4,374 of the city's murders, according to figures provided by the Chicago Police Department to Fox News. The second-largest group impacted by gun violence — Hispanics and Black Hispanics — totaled 785 murder victims over the same period. The murder rate of Black victims held steady, never surpassing 400 annually until 2016. That year, 607 Black people were killed, according to police. From Jan. 1 through July 8, the city reported 291 Black people killed. White people had significantly lower homicide numbers followed by people of Asian descent and Native Americans.
Trump, Chicago Mayor Lori Lightfoot agree to deployment of federal agents. President Trump called Chicago Mayor Lori Lightfoot on Wednesday evening to confirm his plans to send 200 federal agents to the city to combat "a rampage of violence." In a statement obtained by the Chicago Sun-Times, the mayor's office said Trump "reached out to Mayor Lightfoot this evening to confirm that he plans to send federal resources to Chicago to supplement ongoing federal investigations pertaining to violent crime." "The conversation was brief and straightforward," the statement said.
Chicago Driver Barely Survives Attack by [black] Teens w/Pitchfork. Are the police defunded enough yet? [...] If only there was some sort of mechanism for the police to detain and lock up huge violent gangs roaming the streets? They used to call them prisons. They worked surprisingly well in the 80s and 90s, but now a whole bunch of Ava DuVernay documentaries on Netflix tell us that's a terrible idea and it's much better to bury a dozen people every weekend in Chicago instead.
About All That Violence in Chicago. Yes: Black people care just as much about "Black-on-Black violence" (or, more accurately, are likely more focused on and concerned with "Black-on-Black crime") as we are with police misconduct. And no: the vast majority of African-Americans do not confound police misconduct with professional and ethical police work (especially since roughly 13% of police forces overall are Black, meaning that many of us have family members that are police officers). Necessary-yet-tough police work is not the same as unnecessary-and-covered-up police misconduct. Yes: Black people (and other dedicated Americans) actually organize, protest, and volunteer every day to eradicate the scourge of criminality and the aftermath of fear and devastation that rocks urban communities. (How do I know? I have participated in many such activities — including in the roughest parts of Chicago and other cities — and even the marches do not always have television cameras involved). And no: eroding trust and efforts any further with demeaning comments such as tweets about scaling up the unconstitutional tactic of stop-and-frisk due to a "ghetto civil war" simply do not help the situation.
Chicago Police: Group of Kids as Young as 10 Are on Carjacking Rampage. Chicago police have linked a group of armed children to at least 16 carjackings since the end of June in the city's South Side neighborhood. The children, said to be ages 10 to 17, committed their first carjacking June 23, the Chicago Sun-Times reported. "In all of these incidents, 4-6 armed offenders approached citizens while they parked their vehicles or pulled into gas stations. They then demanded their vehicles and property," a Sunday community alert from the Chicago Police Department read.
New Chicago police video displays chaotic scene as 2 gunmen on Wabash Avenue Bridge appear to fatally shoot man, injure woman. The video, a little more than three minutes long, begins with several people strolling back and forth across the bridge about 2:25 a.m. Sunday in the 300 block of North Wabash Avenue. Bright blue lights of a few police cars twinkle on a street nearby. A cluster of about 10 young men walk to one end of the bridge and off camera and then appear back on screen. A few in the group then seem to begin pacing, peering off the bridge and into the street, as one man dressed in black pants and a black T-shirt is seen pulling a gun and holding it in his right hand, its barrel to the ground. Shortly after that, another man several yards behind him is highlighted by police in the video as a gunman.
Fraternal Order of Police president says 'childish' Chicago mayor is 'running the Titanic into an iceberg intentionally'. Chicago Fraternal Order of Police President John Catanzara said Tuesday [7/21/2020] that Chicago Mayor Lori Lightfoot (D) is "unprofessional," "childish," and "pathetic." In an interview with Fox News' Laura Ingraham, Catanzara addressed the news of a mass shooting that took place outside a Chicago funeral home. A gunman opened fire Tuesday night on a funeral home, injuring as many as 15 people who were attending a funeral at the facility.
Brown Responds to Questions Over Police Response After Activists Say They Warned of Funeral Shooting. Amid reports that Chicago activists may have warned police that a shooting was possible at a funeral where 15 people were wounded in the city's Gresham neighborhood Tuesday [7/21/2020], Supt. David Brown said the department did have a presence in the area prior to the shootout. According to Brown, two squad cars were stationed at the funeral home and an additional tact team was deployed to the area - standard protocol, he said, for funerals involving victims with potential gang ties.
Chicago alderman says city 'too afraid' to ask Trump for help to stop violence. A Chicago alderman suggested Democrats are "too afraid" to ask President Trump for help to address rampant violent crime. Alderman Anthony Napolitano, a former police officer, joined Fox & Friends Monday morning [7/20/2020] and said the city is desperate for assistance after Chicago officials reported at least 63 shootings and 12 deaths over the weekend. "People are too afraid right now to ask the president for help because if it does work, they're going to make the president look like a success. And it's a political move," Napolitano said.
60 shot, 7 fatally, in Chicago so far this weekend. Ten people were killed and 60 others, including 10 minors, were wounded in shootings across Chicago over the weekend. The numbers surpassed those of the same weekend last year, when 43 people were shot, three of them fatally. Last weekend, 64 people were shot across the city, 13 of them fatally. Six of those victims were teenagers and one teen was killed.
Armed kids as young as 10 carjack more than a dozen people, police say, including CPS teacher left 'traumatized' in Calumet Heights. Alyssa Blanchard was so traumatized after being carjacked at gunpoint last week outside her Calumet Heights home that she's now scared to go outside. Chicago police say a group of children, ages 10 to 17, carjacked Blanchard and at least 15 other people since late June — wreaking havoc on Blanchard's generally peaceful South Side neighborhood. [...] Blanchard was carjacked July 14 while returning home in the early evening. As she pulled into her alley garage on South Kingston Avenue, she noticed a vehicle and three or four children come toward her. Two children armed with handguns pointed them to her head and ordered her out of her BMW, she said. One child looked as young as 11, she said.
The Editor says...
A ten-year-old with a gun is just as deadly as a 20-year-old with a gun, and any ten-year-old who commits a violent crime with a firearm should be tried as an adult.
Expressway shootings surge in Chicago area. Illinois State Police say they need license plate scanners, despite privacy concerns. Expressway shootings have surged in the Chicago area this year, already surpassing what is normally seen in an entire year and increasing pressure for the installation of better cameras as well as scanners that read license plates. The Illinois State Police have recorded 61 expressway shootings in Cook County this year. That compares with 52 for all of 2019, 43 in 2018, 51 in 2017 and 54 in 2016, a year when gun violence in Chicago hit levels not seen since the 1990s. More than half the shootings this year — 40 — have been on the Dan Ryan Expressway and Interstate 57, according to numbers provided by the state police.
The Editor says...
Use caution before endorsing an idea like this. The idea of automatic license plate readers (ALPR) will be sold as a means of tracking down violent criminals, which is an idea that (they presume) will go unopposed. And they may even claim it will be "temporary." Temporary fixes are never temporary, if they work. Liberals work their wiles through incrementalism, also known as gradualism. If the license plate readers work on I-57, pretty soon they'll be on every highway that starts with an "I." If they are successful in the search for violent gang members, they would also work pretty well in the hunt for "deadbeat dads" and non-custodial parents. If you drive down the same highway at the same time every week, and you're behind on your taxes, you're in trouble. On the other hand, ALPR may be on every highway already, and they're just not telling us. If so, that would eliminate the need for Amber Alerts and Silver Alerts. If the ALPR system is up and running within hours of its approval, that means the system was already in place.
Chicago Police Statistics Destroy Black Lives Matter Narrative. Last week in Chicago, a protest of sorts obediently marched to the tune of hackneyed charges of systemic injustice. The tired narrative droned on about bad policing, police targeting of the black community, and too much jail or prison time. This kept the crowd from considering alternatives to their afternoon work, such as offering a token of gratitude to thankless peacekeepers in their own backyard, the murder capital of America. One wonders if they know that out of the 560 homicides, 475 victims were black, killed not by the police or whites, but by other blacks. By all means, protest. But when people complain about the system being rigged, they need to remember they voted for their system, and they've been voting for the same system for quite a while. The mayoral offices have been run by Democrats since before the Great Depression, which means only about 2 million out of 350 million total Americans were alive the last time the city voted for a Republican. Most recently, Obama acolyte Rahm Emanuel helmed the city between 2011 and 2019, and currently a woman by the name of Lori Lightfoot, whose sole victory in the role comes from being the first openly gay, black mayor of the town, presides over the carnage.
Chaos in Chicago: 18 officers injured, 1000 protesters riot, attempt to tear down Columbus statue. At least 18 Chicago Police Department officers were injured and some taken to nearby hospitals for treatment Friday night after a mob of 1,000 left-wing extremists showed up at Grant Park in hopes of tearing down a statue of Christopher Columbus. Watch scenes of the extremists surrounding the statue, attacking police officers and also grabbing a journalist's camera from her hands. [Video clip]
Amid weekend shootings, violent protests take cops away from South, West sides: CPD. Chicago Police Department leadership on Monday sought to highlight the attacks on officers during a violent confrontation at the Christopher Columbus statue in Grant Park. After showing six minutes of video footage captured during the clash Friday, Supt. David Brown repeatedly stressed violent protests force the department to divert resources from the South and West sides, where shootings are most prevalent. Seventy people were shot over the weekend, 10 fatally, according to a log maintained by the Chicago Sun-Times. Ten minors were hit by gunfire, keeping with an alarming recent trend in which young children have been shot throughout the city.
The murder rate is out of control in Chicago, but the mayor is worried about masks and six-foot spacing.
Lightfoot tightens regulations on bars, restaurants, gyms after COVID-19 spike among young people. Mayor Lori Lightfoot wasn't messing around when she warned of a rollback if young people didn't stop their risky behavior. Now, bars, restaurants, gyms and salons are paying the price. With the 7-day "rolling average" of coronavirus cases now at 233 — up from 192 a week ago — Lightfoot on Monday authorized a series of "surgical steps" aimed at preventing an even broader retreat.
Homeland Security Planning To Deploy 150 Agents To Chicago This Week. The U.S. Department of Homeland Security is making plans to deploy around 150 federal agents to Chicago this week, according to the Chicago Tribune, amid controversy over the actions of federal agents at protests in Portland, Oregon, and President Trump's calls for federal force in other cities. [...] On Saturday [7/18/2020], the president of Chicago's police union wrote a letter asking Trump for federal assistance in controlling the violence in the city. The letter criticized Mayor Lightfoot, who later responded, calling it a "political stunt." Chicago has experienced one of its most violent years in recent history so far in 2020, with tensions rising exponentially since the May 25 death of George Floyd. Homicides in Chicago were up 48% through July 12 and shootings were up by 46% from the same period last year.
Homeland Security plans to deploy 150 agents in Chicago this week, with scope of duty unknown. The U.S. Department of Homeland Security is crafting plans to deploy about 150 federal agents to Chicago this week, the Chicago Tribune has learned, a move that would come amid growing controversy nationally about federal force being used in American cities. The Homeland Security Investigations, or HSI, agents are set to assist other federal law enforcement and Chicago police in crime-fighting efforts, according to sources familiar with the matter, though a specific plan on what the agents will be doing had not been made public. One city official said the city was aware of the plan but not any specifics. The Chicago Police Department had no immediate comment.
Warfare In Grant Park. Last night Communist and Anarchist rioters attacked the statue of Christopher Columbus in Grant Park, Chicago. Police tried to guard the statue, and a pitched battle ensued, with 18 police officers injured and a dozen rioters — nowhere near enough — arrested. The rioters gained temporary ascendancy over the police, got control over the statue and attempted to pull it down, but without success — unlike the vandals who tore down the statue of Columbus on the grounds of the Minnesota State Capitol. [Video clip]
Chicago police, protesters clash near Columbus statue in Grant Park. A protest near the Christopher Columbus statue in Chicago's Grant Park turned violent Friday night, as the crowd started hurling objects at police officers who were guarding the statue, according to reports. As conditions worsened, dozens of police officers arrived from across the city, FOX 32 of Chicago reported. A total of 18 police officers were injured at the scene, the report said. Some required treatment at hospitals. At least a dozen rioters were taken into custody, FOX 32 reported.
Chicago threatens to bulldoze churches, lawyer says. The lawyer representing two churches in Chicago fighting the city's coronavirus guidelines said he never thought he'd see the day when city leaders would threaten to bulldoze a church for allowing its congregation to worship. That day has arrived. Matt Staver, the founder and chairman of Liberty Counsel, said Wednesday that churches that he represents have received letters from the city's Board of Health that declared them "public nuisances."
Chicago shootings: 64 shot, 11 fatally in weekend violence. Weekends in Chicago have been plagued by violence this summer. Chicago police said 64 people were shot, 11 fatally, between 6:00 p.m. Friday and 11:59 p.m. Sunday [7/12/2020]. That follows a deadly weekend over the 4th of July when 87 people were shot. The weekend before that, there were 63 shooting victims.
Enough excuses, governor. The unemployment mess deserved your early attention. The emails continue to pour in. Thousands of workers furloughed or laid off due to COVID-19 shutdowns still have not received unemployment help from the state of Illinois, to which they are entitled. "I applied for benefits two months ago. I have $0 and am completely out of options," Alexis wrote to us over the weekend. [...] The Tribune Editorial Board is not identifying by full names those who've emailed us because a data breach at the state employment agency — the same one now incapable of processing timely claims — in May allowed public access to the personal data, Social Security numbers and private information of unemployed Illinoisans who had used the recommended online portal to apply.
23-Month-Old Boy Dies After Being Repeatedly Punched in the Face by Attacker in Chicago. A Chicago toddler is dead after being severely beaten by a person who battered the 23-month-old kid's face, and a suspect has been brought into custody for the heinous crime. Michael Robinson, 23, has been charged with first-degree murder following the death of 23-month-old Antwun Gayden. Following his injuries, Gayden was transferred to the Comer Children's Hospital where he was pronounced dead shortly after arriving. "It's bad enough that there's kids getting shot, now we got kids being beat," neighbor Lance Lee said to WGN 9. "I don't know what's going on."
Lori Lightfoot Blames City's Historic Murder Rate on Lack of 'Federal Strategy'. Embattled Chicago Mayor Lori Lightfoot continued to deflect criticism of her administration's response to the city's spiraling gun violence this week; blaming a lack of "federal strategy" to curb the shootings.
Man found dead in Grant Park with multiple stab wounds after woman sees him on ground for 2 days. A 58-year-old man was found dead Thursday morning in Grant Park with stab wounds to the neck and back, after a woman called police when she saw him on the ground in the same spot for a third day in a row, according to police. Around 9 a.m. Thursday [7/9/2020], Chicago police responded to a call of a man found unresponsive in the 1100 Block of South Michigan Avenue, near the south end of Grant Park. The man was pronounced dead on the scene around 9:30 am according to officials. Chicago police have since updated the incident to a homicide.
Chicago air is dirtier in July than smog-choked Los Angeles. More bad air is forecast. After missing out on cleaner air during the coronavirus lockdown, the Chicago area just suffered its longest streak of high-pollution days in more than a decade. Eight consecutive days of bad air swept through the region amid an emerging scientific link between exposure to pollution and COVID-19 death rates. Low-income, predominantly Black and Latino communities are being hit the hardest. Air quality has been so poor, the entire Chicago area ended up dirtier than notoriously smog-choked Los Angeles during the beginning of the month, according to a Chicago Tribune review of federal data.
Press Now Plumbs Its Own Depths Of Depravity. On the July 4 weekend, Chicago had 87 shootings resulting in 17 deaths, New York City 64 shootings and 10 deaths, Atlanta 31 shootings and five deaths, and the crime rate in New York City since the city council voted to reduce the annual police budget by a billion dollars has increased 130% over the corresponding figure in 2019. The anti-Trump media have said almost nothing about this.
Alderman says home vandalized, arson attempted in overnight attack. A vandal threw a brick through the window of Ald. Ray Lopez's (15th) home early Thursday before coming back an hour later and setting a nearby garage on fire. Lopez believes that what happened overnight at his home was a direct result of an experience that he had with FOX 32 News about six blocks away from his home earlier in the day. Lopez was giving an interview to FOX 32's Dane Placko when he says that a number of gang members told him that he does not control what happens in the neighborhood, they control what happens in the neighborhood.
Three cheers for the Chicago Blackhawks. The Chicago Blackhawks this week responded to critics who say they must change their name and logo with a resounding, "Nah." A spokesman for the hockey team said Tuesday that the organization, named for the U.S. 86th Infantry Division, which was itself nicknamed in honor of the Sauk Nation war chief Black Hawk, will not rebrand over complaints that its name and logo perpetuate racist stereotypes.
The Black Lives Matter Effect is Killing Black Children. Eight children under the age of 10 have been shot in Chicago in the past few weeks. The cause of these shootings is an upsurge in crime from the Black Lives Matter riots that have devastated the country. The Black Lives Matter riots are killing black people, and particularly black children, in two ways. Chicago murders are up 83% in June, while arrests fell 55%, street stops 74%, and traffic stops 86%. If you want to see what defunding the police looks like, just stop by Chicago and bring a bulletproof vest. John Catanzara, the president of the Fraternal Order of Police, blames a new Ferguson Effect in the George Floyd era where officers, "pause and say: 'I want to go home today safe. I want to make sure I keep my job. And I want to make sure I don't go to jail.'" Mayor Lightfoot argues that it's due to the police being tied up by the Black Lives Matter protests. And they're both right. The BLM Effect has a dual function. The protests are tying up large numbers of cops, leaving gang members free to fight their battles, and the dismantling of proactive policing and the scapegoating of cops makes the police less proactive.
'Blackhawks' name honors Native American leader, say Chicago. The NHL's Chicago Blackhawks said on Tuesday they will not change their name or logo despite growing pressure on U.S. sports teams with Native American names and symbols to do so amid a push to eliminate racially insensitive material.
What is behind the violent shootings in Chicago? Independence Day weekend marked another bloody weekend in Chicago, with at least 67 people shot — 18 fatally, including four children — as high homicide rates continue to blight the Windy City. The week prior, five children were caught in the crossfire, in which three died. And over Memorial Day weekend, Chicago endured its bloodiest day in over six decades — 18 people were killed and 45 wounded in a 24-hour period. According to statistics issued by the Chicago Police Department last week, shootings and murders jumped 75 percent in June compared to the same time in 2019, with 425 shootings this year compared to 242 last June.
Six Weeks, Six Cities, 600 Murders. The single most important issue, affecting some of the largest swaths of populations in America, is the scandal the media ignores even as it explodes in our faces. In only six weeks, city after city operated by entrenched Democrats have seen a massive expansion in lawlessness, violence, and murder. Stunningly, many news outlets seem gobsmacked and mystified at how or why such an explosion of lawlessness has occurred. For the sake of brevity, let's sample six of the nation's largest cities, including all of the top three. [...] [Example #3] Chicago: Year-to-date shootings have eclipsed 1,508 for 2020, putting them 350 ahead of 2019. To date homicides sit at 254, placing them ahead of 2019. Important to note that the Cook County board voted in favor of defunding police. Eleven city alderman raced to the fore to demand that not a single penny of $333 million in federal dollars not go to police, and various proposals are being considered to cut current funding by more than $30 million in current spending.
Chicago Mayor Lightfoot: 'We're Making Progress' After 13 Bodies Lie Dead in the Street. [Scroll down] If 67 people were hit by bullets, how many shots were actually fired? The gunfire on Chicago's streets must sound to those who served like they were back in Baghdad or Mogadishu. [...] I can remember when 8 people getting shot in the same incident made national headlines. But two separate incidents of mass casualties in one weekend? [I]t's just another night in Chicago.
79 shot, 15 fatally, over Fourth of July weekend in Chicago. Fifteen people were killed and 64 others wounded in shootings across Chicago over the Fourth of July weekend. [...] Eleven of the weekend's victims were minors, and two of the children died from their injuries. A 14-year-old boy was among four people killed in a shooting that wounded four others Saturday night in Englewood on the South Side.
With murders up nearly 80% in Chicago last month, Lori Lightfoot blames guns. Shootings and homicides in Chicago increased sharply in June compared to the same time last year. Police data show that shootings in Chicago increased by 75% in June of 2020 compared to June 2019, and murders in the city rose by 78%, according to NBC 5 Chicago. In June of this year, 424 people were shot, and 89 were murdered — compared to 242 shootings and 50 murders during the same month last year.
With murders up nearly 80% in Chicago last month, Lori Lightfoot blames guns. Shootings and homicides in Chicago increased sharply in June compared to the same time last year. Police data show that shootings in Chicago increased by 75% in June of 2020 compared to June 2019, and murders in the city rose by 78%, according to NBC 5 Chicago. In June of this year, 424 people were shot, and 89 were murdered — compared to 242 shootings and 50 murders during the same month last year. Last weekend alone, gun violence killed more than a dozen people, including three children. Twelve people were killed on Father's Day weekend, including a 3-year-old.
Mayor Lightfoot's Chicago: 75 Percent Increase in Shootings in June. Mayor Lori Lightfoot's (D) Chicago saw a 75 percent increase in shootings in June 2020 versus the number of shootings in June 2019. NBC 5 reported that murder subsequently rose too, with 78 percent more murders in June 2020 versus June 2019. Looking at the first six months of 2020, Mayor Lightfoot's Chicago witnessed a 42 percent increase in shootings and a 34 percent increased in homicides. WGN 9 reported that Chicago Police Superintendent David Brown plans to put 1,200 extra officers on patrol over the coming Fourth of July weekend in hopes of staving off a spike in violence. Breitbart News reported that over 60 were shot, at least 16 fatally, in Chicago last weekend.
Breakdown. [Scroll down] In Chicago, 18 people were killed and 47 wounded in drive- and walk-by shootings last weekend. The fatalities included a one-year-old boy riding in a car with his mother (the gunman drove up alongside and emptied his gun into the vehicle) and a 10-year-old girl struck in the head inside her home; a group of youth on the street outside her house had started shooting at another group of youth nearby. The previous weekend in Chicago, 104 people were shot, 15 fatally. The deceased included a three-year-old boy riding in a car with his father on Father's Day — his gangbanger father was the intended victim — and a 13-year-old girl shot in her head in her home. [...] The victims in these shootings are overwhelmingly black. So far this year, 78 percent of all homicide victims in Chicago are black, though blacks are less than a third of the population. But the defund-the-police advocates and the Democratic establishment have said nothing about the growing loss of black lives. [...] While 307 people have been murdered this year in Chicago, the Chicago police have killed three suspects, all armed and dangerous.
Brit Hume Rips Black Lives Matter And 'Stomach-Turning' Corporate Support. Fox News correspondent Brit Hume criticized Black Lives Matter during a Tuesday night [6/30/2020] "Tucker Carlson Tonight" analysis segment. "Let's be clear about what the Black Lives Matter movement stands for," Hume told Fox News host Tucker Carlson. "It isn't about protecting or saving black lives. It's about protecting and saving some black lives. Which is to say, it's a number that is dwarfed by those who are lost in the kind of urban violence that you describe in Chicago, New York and other cities." Chicago in particular has experienced a surge in gun violence the past several weeks, with 320 homicides in 2020 alone, including six children shot and killed in just one week.
In New Message, Lightfoot Accuses Trump of Targeting Cities With Female Mayors. Chicago Mayor Lori Lightfoot accused President Donald Trump of targeting Democratic, female mayors in larger U.S. cities with "misogynistic and racist rants" after the president wrote a letter to her on the city's increasing violence. "What's abundantly clear over this last month in particular, there's some obvious dots to connect as part of his regular rotation of criticisms," Lightfoot said during an unrelated press conference Monday. "He has started attacking and trying to undermine every big city Democratic mayor, especially the women."
At Least 20 People Shot, 7 Fatally, During 24 Hours in Mayor Lightfoot's Chicago. At least 20 people were shot, seven fatally, during a 24-hour timeframe this weekend in Mayor Lori Lightfoot's (D) Chicago. [...] At least 100 people were shot in Mayor Lightfoot's Chicago last weekend, which was Father's Day Weekend, 14 of whom succumbed to their injuries.
18 dead, 47 wounded in Chicago weekend shootings. Four children were among 65 people shot across Chicago this weekend, 18 of them fatally. Three of the children were killed. The weekend gun violence brought Chicago past 300 homicides so far this year, the benchmark that Supt. David Brown challenged the police department to stay under in April. Last year, the city didn't break 300 homicides until early August, according to Sun-Times data. A 10-year-old girl was fatally shot Saturday night when a stray bullet hit her inside a Logan Square home on the Northwest Side. She was inside the apartment about 9:40 p.m. in the 3500 block of West Dickens Avenue when the bullet came through a window and struck her in the head, Chicago police said. She was taken to Stroger Hospital, where she was pronounced dead.
Unsanctioned Pride parade draws thousands in Chicago. Thousands of LGBT activists are gathering at an unsanctioned Pride parade in Chicago. The city's parade was canceled because of fears of the spread of the coronavirus, but activists gathered on Sunday anyway at the "Reclaim Pride March," which partnered the causes of Pride and the Black Lives Matter movement. Alexis Abarca, an activist who attended the march, told ABC 7 that the two movements are both advocating for an end to police brutality and racial injustice.
Chicago man killed 2 teens after they asked how tall he was, police say. A Chicago man is accused of killing two teenagers at a convenience store this month after they asked how tall he was, authorities said on Thursday [6/25/2020]. Laroy Battle, 19, reportedly opened fire on Jasean Francis, 17, and Charles Riley, 16, in a back ally around 5 p.m. on June 20 after they and a friend walked home from buying candy at the store — following a brief encounter with the suspect. "The victims commented, because, since Battle is quite tall, and they asked him how tall he was and you know, hoped to be that tall someday," Deputy Chief of Detectives Brendan Deenihan told Chicago's WLS-TV. "And unfortunately, obviously we'll never see the full growth of these poor children."
Zoos reopen in Chicago, but they now require reservations. Zoos in Chicago got the green light this week to reopen under new capacity limits, even as coronavirus infections in the U.S hit an all-time high. To get in, though, guests will need to reserve a spot. That's among a slate of changes in store at the Lincoln Park Zoo, Brookfield Zoo and Shedd Aquarium. The sites will only admit 25 percent of their usual capacity, indoor habitats will remain closed, and most guests will be required to wear face masks.
Trump says Democrat cities like Baltimore and Oakland are so lawless it's like 'living in hell' and claims Chicago is 'worse than Afghanistan'. President Donald Trump compared some U.S. cities to Afghanistan as he blasted protesters attempting to pull down statues as 'troublemakers' and 'anarchists'. Speaking in a Fox News interview with Sean Hannity on Thursday night, the president claimed that living in cites like Chicago, Detroit, Oakland and Baltimore was 'like living in hell' as he called for stop and frisk tactics to be used to cut down crime. 'It's not a racist statement,' Trump said. 'Black people come up to me and say "thank you". They want help.'
At Least 100 Shot over Father's Day Weekend in Mayor Lightfoot's Chicago. At least 100 people were shot, 14 fatally, in Mayor Lori Lightfoot's (D) Chicago over Father's Day Weekend 2020. The Chicago Sun-Times reports the first non-fatal shooting of the weekend occurred around 6:30 p.m. Friday, when a vehicle pulled up near a 35-year-old woman and the occupants opened fire. The woman was transported to hospital with gunshot wounds to her arm.
Amid protests, Chicago's streets turned violent. 'Defund the police' critics say it's a warning. Over Memorial Day weekend, Chicago experienced its most violent day in 60 years, with 18 people killed and more than 45 others shot in 24 hours. The tragic weekend, which occurred in the midst of massive citywide protests against the death of George Floyd in Minneapolis police custody, was quickly seized on by several critics of the "defund the police" movement, who used the shootings as an example of what would happen if police budgets and manpower are cut. "It is beyond comprehension that Democrats' response to this trend would be to reduce police protection," Sen. Ted Cruz, R-Texas, tweeted.
Chicago shootings: At least 70 shot, 10 fatally,including 4 children, in violence weekend. Ten people were killed, including four children, and at least 60 others wounded in shootings across Chicago over the weekend, police said. The youngest of those killed this weekend was 3-year-old Mekhi James. The little boy had just gotten haircut with his stepdad in the 600-block of North Central Avenue at about 6:25 p.m. Saturday [6/20/2020] when police said a vehicle pulled up next to them in traffic on the West Side and someone started shooting from inside. James died an hour later. Faith leaders are now offering close to $10,000 to find his killer.
Chicago fraudulent unemployment claims spike. As with most states, Illinois has seen a massive increase in unemployment claims since the lockdowns began and business were forced to close and send their workers home. This was particularly true in the densely populated city of Chicago. The system was quickly overwhelmed, with newly unemployed workers complaining that they couldn't get through either the online system or by phone to submit a claim. Because of the massive backlog, the government essentially abandoned its normal verification process and began approving claims as soon as they were submitted in an effort to clear the backlog. Can any of you guess what happened next? Incidents of unemployment fraud quickly shot through the roof. And that's only the ones they've managed to identify so far.
America's Choice: Chicago or MAGA Country. As societal unrest and economic anxiety grip our land, the ascendant and increasingly aggressive leftists seek a wholesale transformation of America into the harsh realities of Chicago, a place afflicted by violence, bereft of opportunity, and committed to stifling statism. [...] In fact, during the height of the recent protests and looting, Chicago suffered the deadliest single day in its modern history, with 18 people murdered on May 31, prompting the Chicago Sun-Times cover headline "Bloody Sunday." But well before recent unrest, Chicago's street carnage had grown so intense in recent years, that the U.S. military sends medics to city hospitals to train in gunshot wound treatment before overseas deployments to battle zones.
COVID Madness — Chicago Ministry of COVID Compliance Introduces "Social Distancing Ambassadors". Comrade Lightfoot explains why the Chicago Ministry of COVID Compliance needed to cancel the days-off for all police officers, and extend all shifts to 12 hrs per day. According to the Chicago Mayor, the city will be deploying "Social Distancing Ambassadors" to help citizens accept their social responsibility. The monitors will assist the public remaining disengaged from human contact as the Ministry begins permitting citizens to exit the confines of their homes. Drone enforcement could likely assist. [...] The ministry has determined Blue state residents are safe at distances exceeding 6 feet. However, inside that zone, at 4 or 5 feet or less, the virus creates a rapid death spiral and attacks with increased ferocity. It is currently unknown why the proximity strain of the virus responds differently in Red states.
Chicago Officials Support 'Defund Police' Movement But Cancel Police Day's Off and Require 12-hour Extended Shifts. Chicago Mayor Lori Lightfoot has previously down-played the violence, looting and riots in the city; while simultaneously telling city aldermen they were over-hyping the problems and issues within the city. Oddly enough Mayor Lightfoot said this while begging the looted merchants not to abandon the city, so that was always an odd juxtaposition. Today [6/14/2020], the contradiction gets even more weird as the entire Chicago police department; you know, those horrid people Lightfoot previously disparaged and said were unneeded; are now required to work their day's-off and extend to 12 hour shifts.
Chicago Mayor Blasts City Council For Illegally Recording Profane Phone Call About Riots. Chicago mayor Lori Lightfoot blasted an unnamed city council member for "illegally" recording a phone call between the mayor and a number of the city's aldermen over ongoing riots and unrest that destroyed hundreds of Chicago businesses and left some of the city's wards helpless. The mayor and Alderman Raymond Lopez, who represents areas on the city's south and near west sides, got into a profane exchange of words on the call, with Lopez accusing Lightfoot of using police resources to protect downtown stores from looting while leaving poorer and residential neighborhoods to fend for themselves, according to local media.
Where Black Lives Don't Matter. Milwaukee and every other big blue city in America have been marked by a decades-long murder merry-go-round that has nothing to do with the police. The overwhelming majority of the murdered — and the murderers — in America's cities are young black men who were cheated out of a decent education by the inexcusably substandard Democrat-run public schools they had no choice but to attend. Because many were functionally illiterate and afflicted with arrested psychological development, they lacked the skills to hold down even the most basic entry-level job. So what did these frustrated and angry young men do? Most turned to a life of drugs and crime, with many ending up dead or in prison before reaching their 20th birthdays. For generations on end, black-on-black homicides in Democrat-run cities have been an ongoing calamity for the black community. On May 31, Chicago experienced a record 18 homicides in a single day. Year to date, the city has chalked up 264 murders, with young black men a solid majority of the victims, which raises the question: are those black lives any less important than George Floyd's, any less deserving of our outrage? Chicago is the poster child for urban carnage, but every big blue city in America has overseen a breeding ground for black-on-black havoc, and they've done it for the last half-century.
Why Don't These #BlackLivesMatter? Black Lives Matter is a political advocacy group, "[f]ounded in 2013 in response to the acquittal of Trayvon Martin's murderer," according to the group's website. Never mind that the George Zimmerman trial was a complete fraud, as Joel Gilbert brilliantly explained in his recent book and movie, "The Trayvon Hoax: Unmasking the Witness Fraud that Divided America." BLM is a self-described global network, which explains why protests and riots sprang up seemingly spontaneously all over the world after George Floyd's death. [...] Do the lives of Gregory Lewis, Teyonna Lofton, or Angelo Bronson matter? These are not and never will be household names like George Floyd. [...] These poor souls were victims of another weekend in the killing fields of Chicago. As the Chicago Sun Times reported: "18 murders in 24 hours: Inside the most violent day in 60 years in Chicago." This was last weekend while millions were proclaiming around the world that black lives matter.
Mayor Says Chicago Projecting $700 MILLION Deficit, Tax Hikes 'On the Table'. Chicago Mayor Lori Lightfoot told residents the city is projecting a $700 million budget deficit this year as businesses struggle to survive during the Coronavirus shutdown. "With tax revenue plummeting due to most Chicago businesses being closed for nearly three months, due to the coronavirus pandemic, Mayor Lori Lightfoot said the city is facing an estimated $700 million budget deficit this year alone," reports CBS Chicago.
Chicago Announces Fund to Pay Undocumented Immigrants, Others Left Out of Federal Coronavirus Relief. Mayor Lori Lightfoot announced Wednesday [6/10/2020] a new fund that will give $1,000 per household to Chicago residents — including undocumented immigrants, college students and more — who were excluded from federal coronavirus relief payments that were distributed earlier this year. Under the Coronavirus Aid, Relief, and Economic Security (CARES) Act, the federal government in mid-April began making payments of $1,200 to millions of Americans who have a social security number and earned less than $75,000 per year based on their 2019 tax filing. Millions of undocumented immigrants, many who pay taxes using what's known as a taxpayer identification number, were among those excluded from this relief program.
Lessons from Chicago. On May 31, 19 Chicago residents were killed. This was the single deadliest day in Chicago in six decades, according to the University of Chicago Crime Lab. The lab's data doesn't go back further than 1961. From 7 p.m. Friday, May 29, through 11 p.m. Sunday, May 31, 25 people were killed in the city[.] An additional 85 were wounded by gunfire, according to data maintained by the Chicago Sun-Times. According to Chicago's mayor Lori Lightfoot, on May 31 Chicago's 911 emergency center received 65,000 calls for all types of service — 50,000 more than on a usual day. The Rev. Michael Pfleger, a radical activist and pal of the infamous Rev. Jeremiah Wright, Barack Obama's one-time pastor, complained that it was "open season" last weekend in his neighborhood and others on the South and West sides.
Isn't that what badges represent?
Lightfoot embraces idea of licensing police officers. Mayor Lori Lightfoot on Tuesday [6/9/2020] embraced the idea of licensing police officers as she strives to appease those clamoring for reform after George Floyd's death, but without defunding the Chicago Police Department. Five years ago, then-state Sen. Kwame Raoul, D-Chicago, tried to push a police reform package through the Illinois General Assembly that included licensing for police officers after the police shooting of Michael Brown in Ferguson, Missouri. Last week, Raoul, now Illinois attorney general, took himself to task on WBEZ-FM (91.5) for backing off that effort amid opposition from law enforcement. On Tuesday, Lightfoot was asked about the idea of licensing cops. The former Chicago Police Board president was all for the idea.
Remarkable Hubris — Chicago Mayor Asks Looted Businesses Not to Abandon The City. This is one of those transparently predictable outcomes from allowing "space to destroy" via chaos, riots, looting and arson happening without law enforcement empowered to stop it. Few of the looted and destroyed businesses in Baltimore ever reopened, creating a worse situation for those who now have to travel to find a grocery store or pharmacy. The same Chicago mayor who blocked police and law enforcement from curtailing the chaos, is now pleading with the looted businesses not to leave the city.
Looters now trying to sell stolen goods on social media; FBI investigating. As if looting wasn't bad enough, now the thieves are allegedly bragging about looting and trying to sell the goods on social media. CBS 2 received several videos from users on Facebook who were admitting to taking the items during a protest and now wanted to sell them. That's when CBS 2 sent the photos and videos over to the Chicago Police Department (CPD). Now it turns out that the Chicago police have detectives reviewing all information and the FBI is also investigating. The CPD made a call for evidence, either videos or photos, of people looting so they could investigate and perhaps prosecute anyone they could identify committing the crime. The people responded with plenty of evidence, but of course, processing it and properly identifying criminals will take quite a while.
People Found Admitting Out Loud To Looting, Selling Stolen Goods On Facebook. Selling looted goods on Facebook — CBS 2 found it's happening right now, with several videos and photos sent our way. We sent the evidence to Chicago Police, and on Monday night [6/8/2020], CBS 2's Tara Molina looked into what will happen next — with the CPD and the FBI investigating. There was a call for photos and videos of looting last week. The FBI asking anyone with information on unlawful activity to submit it — information the CPD is taking in too.
Chicago Politicians Shout Profanity At Each Other After Most Violent Weekend In 60 Years. Chicago saw seven murders between May 29-30, bringing the weekend total 25 making it the deadliest weekend in the city's modern history, which had already struggled to shed an international reputation for its rampant crime, according to the Sun-Times. As lawmakers confronted its latest epidemic of violence to grip the community, leaked audio from a May 31 conference call between the mayor and 50 alderman shows the meeting escalated into a profanity-laced shouting match. One alderman demanded answers on how the city was caught so unprepared and responded so poorly to riots, allowing businesses to go up in flames.
Distraught Chicago officials heard on tape fuming over looting, riots. Distraught Chicago officials complained to Mayor Lori Lightfoot — as looting and rioting in response to George Floyd's death swept through the Windy City — pleading for help and warning that the vulnerable had lost access to food and medicine. According to a tape obtained by WTTW News of an online conference call among the city's 50 aldermen and the mayor, one alderman could be heard weeping while others angrily decried what was going on in the city.
Black Woman Has a Meltdown... Over Not Being Able to Loot Neighborhood Stores. A black woman in Chicago filmed a Facebook live video of armed citizens defending local businesses. According to the woman, people should be allowed to loot stores because they're already insured. [Profanity-saturated quote omitted.] The woman said she planned to call her cousin who is a homicide detective because she wanted to know if it was legal for the men to stand outside the stores with firearms. [Another quote omitted for the same reasons.] The woman went on a tirade, saying the men outside are from Morocco and aren't legal citizens.
The Editor says...
Far too many people these days are unable to express themselves forcefully without resorting to vulgar swearing and verbal obscenities.
Epic video rant by black woman unable to loot cell phone store because it's guarded by 'Ayrabs'. A Chicago woman, evidently frustrated by armed guards at a local cell phone preventing her acquisition of new equipment during the recent rioting, tells us a lot about the state of thinking in the riot-American community. She's not showing a lot of intersectional solidarity with Muslim immigrants, whom she denounces as not real Africans because they are from Morocco (she says), and at one point repeatedly yells, "Burn them, Allah!" as she drives by, circling around to extend the harrangue. It's unfair, you see, because the black lives she thinks they will take are not insured, though she presumes the store is.
Chicago Mayor Now Pleading With Walmart And Other Companies Not To Leave The City. After the recent riots which saw multiple large stores looted, some retailers are having second thoughts about remaining in certain cities. In Chicago, Mayor Lori Lightfoot has been talking to these retailers and asking them not to leave the city. Not only do these companies make it possible for residents to get the things they need, they pay tons of taxes which the city relies on.
Alderman, activists call for Chicago to cut CPD funding. Calls for police reform are growing after the death of George Floyd sparked protests in Chicago and across the country. The push to cut police funding and shift resources to community-based services is gaining momentum. On Sunday [6/7/2020], a majority of the Minneapolis City Council vowed to disband the city's police department. Northwest Side Ald. Rossana Rodriguez Sanchez said she's in favor of defunding the Chicago Police Department.
18 murders in 24 hours: Inside Chicago's deadliest day in 60 years. Eighteen people were killed in Chicago in a 24-hour span last month — the deadliest day in the Windy City in roughly six decades, according to a report. The slayings — including a high school student and a college freshman who aspired to become a correctional officer — occurred on May 31 as the city grappled with ongoing civil unrest in the aftermath of George Floyd's death in Minneapolis police custody, the Chicago Sun-Times reports. The grim tally made May 31 the single most violent day Chicago has endured in roughly 60 years, according to data provided to the newspaper by the University of Chicago Crime Lab.
Measure to create Chicago Reparations Commission advances to City Council. Amid winds of change as America confronts its race issue, a reparations resolution dismissed by many as the stuff of dreams was unanimously passed by a Chicago City Council committee Friday [6/5/2020] and is scheduled to go before the full council June 17. The resolution would establish a "Chicago Citizens of African Descent Reparations Commission" to investigate how one of the most segregated cities in the nation could best make amends for the impact of slavery.
The Editor says...
If Chicago is "one of the most segregated cities in the nation," it's not because anyone is prohibited from living in any part of the city.
Why not just forego the façade and denounce white men in general?
Mayor Lori Lightfoot denounces vigilantism in Chicago after white men patrol neighborhood streets with bats. Chicago Mayor Lori Lightfoot said the city will not tolerate vigilantism after groups of mostly white men patrolled the streets of the Bridgeport neighborhood on Wednesday night in response to a nearby city protest. Multiple streets were blocked in the Bridgeport neighborhood Wednesday night as nearby protests dispersed. Near West Pershing Road, water gushed from an open fire hydrant as small groups gathered on corners. Some of the men held bats. One wore a shirt that said "All Lives Matter," one sipped a beer and another waved at an officer as he drove by.
Chicago Opening Grant Park and Union Park For Protesters To Gather This Weekend. Grant Park and Union Park will be designated spots for demonstrators to gather this weekend, as part of a plan announced by Mayor Lori Lightfoot Friday [6/5/2020]. But Chicago just entered Phase 3 of the governor's reopen plan, and groups of 10 or more are still prohibited. Or are they? The city expects hundreds if not thousands to gather peacefully this weekend. In addition to opening up Grant and Union parks, portions of Lake Shore Drive will also be shut down to deal with the crowds.
The Editor says...
This proves that the coronavirus lockdowns and "social distancing" restrictions are entirely political, and not based on immunology or public safety. It is evident that the lockdowns can be lifted at any moment, upon the whim of the mayor, for the benefit of certain politically-favored classes: In this case, anarchists, troublemakers, and potential rioters. It's all nakedly political now. If you're still wearing a mask and still worried about catching a virus-related disease at this late date, you aren't paying attention.
Chicago riots wipe out most grocery sources for minority residents. As in many cities this week, the riots and destruction in Chicago overnight were considerably subdued compared to what we saw over the weekend. Perhaps that was because Kanye West showed up to march with the protesters and demand that the city's public schools cancel final exams. Let's hope the trend continues in that direction. But even as some business owners and residents begin trying to clean up the mess, the reality of what's left of their neighborhoods was just starting to sink in. Just as we saw with so many other cities, the looting and rioting were severe in Chicago, particularly in the already economically challenged South Side neighborhoods with primarily minority populations. Fires burned many structures and stores had their windows broken out and their contents looted. Residents have now realized that there are no longer any grocery stores in some neighborhoods. This area was already considered a "food desert" in terms of the availability of fresh food for home cooking, but now it's a food wasteland.
Chicago-area patients struggle to get medications as pharmacies close amid George Floyd unrest. Many Chicagoans are scrambling to get essential medications because of pharmacy closures amid unrest over the death of George Floyd, and the problem is particularly acute on the city's South Side. At least 60 Chicago-area pharmacies have been damaged or closed in recent days, according to one estimate from the Illinois Pharmacists Association. CVS Health said at least 42 of its Chicago-area stores were closed in recent days, though that number was down to 30 by Wednesday. Many of them are in the Loop and South Side. Walgreens spokesman Phil Caruso did not disclose how many stores have been damaged or closed. But community members and leaders report widespread closures of Walgreens on the South Side.
Chicago hospitals cancel appointments after weekend unrest. Several Chicago-area health systems canceled patient appointments Monday [6/1/2020] following a violent weekend and disruptions to public transit schedules. University of Chicago Medicine closed all of its outpatient centers Monday, including those in Orland Park, the South Loop, River East, River North, South Shore and the Duchossois Center for Advanced Medicine in Hyde Park. The system also canceled all elective surgeries and closed curbside testing for COVID-19 at its Orland Park and Hyde Park locations for the day.
Lootings spread into neighborhoods as Chicago sees one of its most violent weekends with more than 80 shot. After two straight nights of looting in Chicago, the scene almost seemed normal. A man waited across the street as officers sped down Division Street and scattered looters from a Target store that had its glass doors shattered. After the last unmarked police SUV drove away around midnight Sunday, the man walked into the Wicker Park Target and spent several minutes inside. He came out with just one box of beer and passed it around to a handful of others standing outside.
Chicago Pastor Says Mayor 'Militarized' Police to Block Church Parking Lot. The pastor of Elim Romanian Pentecostal Church in Chicago told "The Todd Starnes Show" on Monday that Chicago Mayor Lori Lightfoot "militarized" the city police department to prevent worship at his church amid the coronavirus outbreak. Cristian Ionescu, the pastor, laid out the ways he said the city tried to intimidate his congregation prior to last Sunday's service. He said about three days before the Sunday, city police put up fliers on the blocks around his the church to inform churchgoers and nearby residents that they would not be able to park there on Sunday.
George Floyd fallout in Chicago: Downtown locked down, unrest spreads to South, West sides and some suburbs. As Chicago Mayor Lori Lightfoot called in the Illinois National Guard to prevent a second night of downtown violence and looting, the chaos spilled into some city neighborhoods and continued to overshadow the urgent message conveyed during peaceful protests over the death of George Floyd at the hands of Minneapolis police. [...] In Little Village, hammer-wielding looters smashed their way into Fresh Kicks shoe store an hour after it opened and stole merchandise as terrified employees hid. The police arrived about 10 minutes later, but it was unclear if they took anyone into custody, store manager Lack Chong said.
How Chicago racked up a $662 million police misconduct bill. In this city's troubled history of police misconduct, Eric Caine's case may be unrivaled: It took more than 25 years and $10 million to resolve. For decades, he maintained he didn't brutally kill an elderly couple. The police, he said, beat him into a false confession. Locked up at age 20, he was freed at 46, bewildered by a world he no longer recognized. Caine ultimately was declared innocent, sued the city and settled for $10 million.
No lockdown on murder. Many human activities were curtailed in America during Memorial Day weekend due to the Wuhan coronavirus. However, murder in Baltimore, Chicago, and Washington D.C. weren't among them. In Baltimore, there were eight killings over the weekend, even though residents were under orders to stay home due to the pandemic. Four additional people were injured in the shootings. According to police, several of the victims had previously been convicted of attempted murder. In a properly functioning justice system, these victims would have been incarcerated. Chicago topped Baltimore. It suffered nine killings, with 27 more wounded, over the weekend. This was Chicago's deadliest Memorial Day weekend since 2015. Washington, D.C. got off easy. Only three people were shot to death over the weekend.
Police Break Up Rally Protesting Stay-At-Home Order At Buckingham Fountain. A Memorial Day rally calling for an end to the Illinois stay-at-home order was broken up early by Chicago Police. Organizers on Monday [5/25/2020] gathered at Buckingham Fountain, calling the order to fight the coronavirus pandemic unconstitutional and demanding a reopening. Mayor Lori Lightfoot and Chicago Police both said they respect First Amendment rights, but the rally posed a public health risk.
Chicago records deadliest Memorial Day weekend in five years despite stay-at-home order. Chicago saw its deadliest Memorial Day weekend in years, even as people hunker down under Illinois's stay-at-home order to stop the spread of the coronavirus. Police said 10 people were shot and killed in the city, the highest total since 2015. At least 42 others were injured in shootings.
Chicago Mayor Launches Police Raid to Shut Down Black Church's Sunday Services. On Sunday [5/24/2020], Chicago's first openly gay mayor, Lori Lightfoot, mounted a raid on a black South Side church for holding services in defiance of her coronavirus lockdown orders. Lightfoot reportedly sent three marked squad cars and two unmarked cars full of officers to the Chicago Cornerstone Baptist Church in the South Side's Woodlawn neighborhood. Woodlawn is just south of Hyde Park, the area in which the Obamas lived for a short time before Barack became president.
Insane News Tidbits. There are other news tidbits about politicians drunk with power that we Americans have given them. Chicago Mayor Lori Lightfoot told city residents who disobeyed her stay-at-home order: "We will arrest you and we will take you to jail. Period. We're not playing games." Meanwhile, in violation of her own stay-at-home order, Lightfoot slipped out and got her hair done. She explained her decision, "I take my personal hygiene very seriously." Ventura County, California, health director Dr. Robert Levin said that his department would forcibly remove COVID-19 infected people from their own homes and put them "into other kinds of housing that we have available." Facing stiff criticism, Levin later explained: "I either misspoke or it was misinterpreted. I'll take the blame of having misspoke." The biggest casualty from the COVID-19 pandemic has nothing to do with the disease. It's the power we've given to politicians and bureaucrats. The question is how we recover our freedoms.
End of 'sanctuary' in Chicago: Armed cops storm black church service. On Sunday [5/24/2020], Chicago's mayor, Lori Lightfoot, launched a police raid to shut down a black church's Sunday services. [...] Hard to believe, but these Democrats are certainly loving this post-pandemic power, aren't they? It reminds me of another Chicago story a few years ago. You may recall that Elvira Arellano, an illegal alien, took refuge in a church in Chicago back in 2007. As you may recall, even the president of Mexico got involved in the story. Mexico backed the young mother hiding in a church! Chicago's local leadership warned ICE and federal officials from charging into a church.
Chicago Sees Deadliest Memorial Day Weekend In Years Amid Coronavirus Lockdown. Chicago saw its deadliest Memorial Day weekend in years this weekend, even though a coronavirus-related lockdown is still in effect and will continue to be in effect until the end of May. Gun violence typically ticks up in the city as the weather warms up, and Memorial Day weekend is often the start of a brutal and violent summer, tinged with gang violence on Chicago's south and west sides. This year has been no exception; according to public television station WTTW, homicides and gun violence are on the upswing in the city, even though most of the city's recreational activities are shut down to prevent the spread of the novel coronavirus and the city's residents are under a strict stay-at-home order.
Chicago restaurants react as Mayor Lightfoot says city won't be ready for outdoor dining by May 29. Some Chicago restaurants owners have expressed disappointment after Mayor Lori Lightfoot announced the city will not be ready for outdoor dining on May 29 as Illinois eases restrictions in Phase 3 of Governor JB Pritzker's reopening plan. Mayor Lightfoot will hold a press conference Friday afternoon [5/22/2020] to provide an update to her reopening plan for the city. Lightfoot said the city is not ready for the next reopening phase and she did not give a specific date on when things will move forward, but it won't be next Friday.
Chicago Mayor, Lori "Beetlejuice' Lightfoot, Only Hires People Who Pledge Allegiance To The New World Order. This video clip speaks for itself. This comment may have been taken out of context, but what mitigating context could there be?
Report: Chicago Mayor sent Police to Tow Cars, Block Church Parking Lot. Chicago Mayor Lori Lightfoot dispatched police officers to shut down parking lots and tow the cars of Christians attending Sunday services at a Romanian church, a religious liberty law firm alleges. Liberty Counsel tells The Todd Starnes Radio Show that the mayor posted "no parking" notices around the neighborhood and around the church and "sent the police out to tow cars of residents." "The church has leased the parking lot of a bank across the street for 18 years," Liberty Counsel said. "Mayor Lightfoot had the police block the lot so churchgoers couldn't park there."
Chicago Thuggery Directed at Romanian Churches. Chicago Mayor Lori Lightfoot has engaged in mob-like thuggery against the Romanian churches that have begun to meet in-person. Even though these churches have their own private parking, and their members don't park on the street, the mayor ordered "No Parking" signs along the streets for nine blocks around the churches. On Sunday [5/17/2020], Mayor Lightfoot blocked off nine blocks around the churches posting "No Parking" signs, hoping she would get the neighbors mad at the church. However, the churches are not using street parking with their limited services. The aldermen sent letters to the neighbors of the churches instructing them not to park on the street from 7 a.m. to 9 p.m. The letters stated the reason for the "No Parking" signs was due to the Romanian churches holding limited services.
Why Illinois Is In Trouble — 109,881 Public Employees With $100,000+ Paychecks Cost Taxpayers $14B. Illinois could soon be the first state in history to have its bonds rated as "junk." Last month, both Moody's MCO and Standard & Poor's downgraded Illinois debt to just one notch above junk status. Last week, the Illinois State Senate President Don Harmon (D-Chicago) wrote a letter to Congress requesting a $41.6 billion bailout. Critics balked. In many ways, Illinois may have already crossed the Rubicon. Our analysis at OpenTheBooks.com shows that an Illinois family of four now owes more in unfunded pension liabilities ($76,000) than they earn in household income ($63,585).
Because of the city's HUGE budget surplus...
Chicago Considers Hiring Workers to Enforce Social Distancing. Chicago Mayor Lightfoot has floated the idea of hiring workers to enforce social distancing as she continues to decide how to safely open the city's lakefront, riverwalk and walking trails amid the coronavirus pandemic. Lightfoot was asked about her plans for reopening the lakefront at a news conference Friday [5/8/2020] where she announced the city's five phase reopening plan. The mayor stated that the reopening plan must be "guided by science," and she's considering multiple possibilities, such as a phased reopening and employing the use of "social distancing ambassadors."
Chicago Mayor Who Violated Her Own Lockdown Order Threatens Non-Compliers With Jail. hicago Mayor Lori Lightfoot, who infamously unapologetically took a haircut while shutting down the entire city, decided to go full-on dictator while warning residents about hosting house parties, flouting her stay-at-home fiat. "We are never getting out of this," Lightfoot said, if people don't cooperate with social distancing rules.
Pritzker and Lightfoot — Illinois's Hypocritical Tyrants. As the bailout-seeking billionaire Illinois Governor J.B. Pritzker resists lawsuits saying his lockdown order extension exceeds his authority and is unconstitutional, his wife jets to their estate in opened-up Florida to enjoy life without being arrested for leaving the house. Meanwhile Chicago Mayor Lori Lightfoot keeps barbershops and hair salons closed under penalty of imprisonment as she visits her own hair stylist on the grounds she is "the public face of Illinois" and must look her best. Both deem themselves more important than the people they represent. Laws are for the little people. It's good to be king and queen[.]
Chicago Mayor Declares War on Party-goers. Chicago Mayor Lori Lightfoot became enraged Saturday [5/2/2020] declared war on citizens who are hosting large parties and gatherings. "You absolutely must stay at your home," the mayor declared during a rage-filled press conference. "We will shut you down. We will cite you. And if we need to we will arrest you and we will take you to jail. Period."
Chicago Mayor: Quarantine Scofflaws "Will be Arrested and Taken to Jail, Period". Chicago Mayor Lori Lightfoot announced on Saturday that she is instructing the police superintendent to cite, arrest and jail all non-compliant residents who permit gatherings and parties in their residence. Failing to comply with the stay-at-home orders and maintain social distancing will no longer be met with a warning. Police are authorized to deliver citations, conduct immediate arrests and potentially jail any non-compliant resident in the city of Chicago.
Why Illinois Is In Trouble — 109,881 Public Employees With $100,000+ Paychecks Cost Taxpayers $14B. Illinois could soon be the first state in history to have its bonds rated as "junk." [...] In many ways, Illinois may have already crossed the Rubicon. Our analysis at OpenTheBooks.com shows that an Illinois family of four now owes more in unfunded pension liabilities ($76,000) than they earn in household income ($63,585). In a state of 13 million residents, every man, woman, and child owes $19,000 — on an estimated $251 billion pension liability. Our auditors discovered 110,000 public employees and retirees who earned more than $100,000 last year.
Chicago Tribune blasts Illinois Senate's 'rotten' request for $41.6B federal bailout as 'shameless'. The editorial board of the Chicago Tribune has repeatedly slammed the Illinois Senate's request for a whopping $41.6 billion federal bailout as the state's financial troubles continue to grow amid the coronavirus outbreak.
At least $200 million budget gap could hit Cook County government as sales, hotel tax revenue dry up, official says. Cook County government could suffer at least a $200 million budget shortfall this year due to lost tax revenue amid the coronavirus pandemic, according to a Friday projection. Starting in May, Cook County's forecasted net revenue is expected to begin dropping and spark a substantial budget gap for the 2020 fiscal year, according to a projection from chief financial officer Ammar Rizki. Plummeting sales tax revenue from restaurants and other sources could spell long-term damage to the budget as shopping and tourism numbers deflate amid the COVID-19 outbreak.
Mayor Lightfoot Says Stay-At-Home Order Could Go Into June; Gov. Pritzker Has Not Given Specifics About Reopening. Tuesday [4/21/2020] marked one month since the stay-at-home order to fight the novel coronavirus went into effect in Illinois. Now, there are indications from both Gov. JB Pritzker and Mayor Lori Lightfoot that the order might be extended.
Gang Violence Continues Even Under Coronavirus. While the authorities are cracking down on miscreants attending drive-in church services or surfing in the ocean, urban gangs are practicing social distancing by shooting their victims from passing cars. With 4 dead and 19 wounded over the weekend, Chicago's gangs made it clear that they weren't staying home. Either that or they thought that shooting rival drug dealers was an essential activity. And for them it probably is. While local media broadcast pictures of a deserted Windy City, the shootings paralleled those of previous years. Orders to stay at home, like most laws, don't apply to criminals.
Coronavirus Racial Disparities Miss the Bigger Picture. [Scroll down] [M]any of the same politicians and race activists who are now so incensed by coronavirus deaths have been virtually silent for years about far greater disparities in black-white fatality rates: those that result from urban crime. Black New Yorkers may be 27.5 percent of known coronavirus deaths, but they were 62.6 percent of murder and non-negligent manslaughter victims in the city in 2018. The percentage of black coronavirus fatalities in Chicago may be "shocking," in [Mayor Lori] Lightfoot's words, but she should be more shocked by blacks' 83 percent share of Chicago's homicide victim totals from April 7, 2019 through April 7, 2020, the day of the mayor's remarks. As April 7 progressed, seven more people were killed in Chicago during a 24-hour shooting spree that claimed 28 victims, including a five-year-old girl.
Man Shoots A Customer. At approximately 11:40 p.m. in the 7900 block of South State Street, an 18-year-old man was inside of a gas station when he was shot by another man during a verbal altercation. Police say the man was shot in the hand, hip and leg, and is listed in fair condition at the University of Chicago Medical Center.
Father of Marine pushed in front of Red Line train and killed speaks out. The father of a Marine who was purposely pushed onto the Red Line train tracks in Chicago and died is sharing his son's story. The father of Mamadou Balde says a group of people shoved his son onto the tracks after an altercation. [...] Balde was waiting to catch a train heading southbound at the Jackson Red Line stop at around 5:13 p.m. Tuesday when a group of three men approached him and one of them pushed Balde in front of a moving train.
21 shot, 7 killed Tuesday in most violent day of 2020 in Chicago. Seven people were killed and 14 more were wounded Tuesday in shootings across Chicago, making it the most violent day of 2020 so far as temperatures reached summer-like levels for the first time this year.
Man killed Chicago liquor store clerk after he refused to sell him beer: prosecutors. A Garfield Ridge man allegedly stabbed a liquor store clerk to death Saturday after he was turned away from buying a case of beer in Brighton Park, prosecutors say. Moises Morales didn't have an ID and was turned away twice before allegedly pulling out a 4-to-6-inch knife and repeatedly stabbing 56-year-old cashier Christ Douvlis, Cook County prosecutors said Monday.
Chicago Mayor Signs Executive Order Giving Coronavirus Benefits To Illegal Aliens. Chicago Mayor Lori Lightfoot on Tuesday signed an executive order ensuring that all immigrants and refugees — including illegal aliens — are eligible to receive the city's coronavirus benefits. The city of Chicago has launched several programs in order to help residents cope with the financial challenges brought on by the COVID-19 pandemic. Such initiatives include a coronavirus Housing Assistance Grant program, an online resources program for students through the city's public schools, and a $100 million Chicago Small Business Resiliency Fund to help small businesses that are struggling. Lightfoot's order Tuesday [4/7/2020]will allow illegal aliens to tap into all of these programs.
Because all violent crime is completely under control...
Chicago Police to Conduct 'Roadside Safety Checks' to Educate Public About 'Stay-at-Home' Order. Chicago police officers will conduct roadside safety and informational check points in each police district to provide information to motorists about the state of Illinois' ongoing "stay-at-home" order. According to police, the checkpoints will take place beginning Tuesday night at 10 p.m. The checkpoints will last approximately 45 minutes each night, and could take place between 10 p.m. and 2 a.m. The checkpoints will also be deployed on Wednesday and Thursday nights, according to the department.
The Editor says...
The police are always on the lookout for an excuse to stop passing motorists, look for drugs and weapons, check the expiration date on your inspection sticker and your license, and sniff around for alcohol and marijuana. The current virus hysteria is merely a convenient justification to suspend the Fourth Amendment. After all, what are you going to do about it?
Lightfoot threatens to shut down parks, lakefront, Riverwalk. Mayor Lori Lightfoot on Wednesday made an extraordinary threat — to shut down Chicago parks, Millennium Park, the downtown Riverwalk and the entire lakefront — if residents and visitors continue to thumb their noses at the statewide stay-at-home order aimed at slowing the spread of the coronavirus. Lightfoot instructed Chicago Police officers to shut down large gatherings and threatened to use what she called "every lever at my disposal" to compel compliance.
Should A Coyote Be Indicted? One of Chicago's most notorious criminals was recently captured: the limping coyote. A six-year-old boy was attacked and bitten by a coyote while walking with his caretaker. A concerned citizen chased away the coyote with a tree branch. [...] It was decided that this animal would not be euthanized because it was not aggressive after capture. (Of course, it was not tested near children.) The coyote, now named "Mercy," was placed in a "permanent educational setting." [...] Fortunately, no one was killed by the Chicago coyote. But what message should be sent once an animal attacks and is very publicly apprehended? What would best deter the public from feeding the animals and therefore endangering people and animals? Is the sacrificing of some animals the best way to save human life and to prevent more widespread purgation of animals later? Why do laws call for the euthanizing of a bear that attacks a man, but not for a coyote that attacks a child?
Crooked Kim Foxx Wins Democrat Primary Election for Cook County State's Attorney in Chicago. Hollywood "washed up" actor Jussie Smollett was let off by the corrupt Cook County State's Attorney's office last year after his vicious stunt to smear Trump supporters as homophobic, racists backfired. Smollett, also referred to as French actor Juicy Smolliet, was later re-charged with six counts related to the alleged hate hoax in February 2020. In April 2019 Chicago authorities released text messages from corrupt State's Attorney Kim Foxx. The messages revealed that Kim Foxx continued to intervene in the case in support of Smollett after she recused herself. Chicago reporter Charlie De Mar posted the messages on his Twitter feed.
Cook County State's Attorney Kim Foxx's race for reelection has faced Smollett criticism, opponent with deeper pockets. She has made the rounds at some of Chicago's historic churches, asking congregants for their votes. She's hosted nearly a dozen campaign rallies in Cook County, attended conversations with families directly affected by gun violence and tapped her allies to both endorse and publicly advocate for her — moves that would be considered typical for someone seeking reelection. Nevertheless, Cook County State's Attorney Kim Foxx's bid for a second term as the county's top prosecutor has been atypical.
Man shot, off-duty Chicago cop returns fire in Gage Park, police say. A man was shot, and an off-duty Chicago police officer who was with him returned fire Friday night in the Gage Park neighborhood on the Southwest Side. About 8 p.m., the 41-year-old man and off-duty Chicago police officer were sitting inside a vehicle in the 5100 block of South Washtenaw Avenue when an unknown black vehicle pulled up, according to Chicago police. Someone from the black vehicle opened fire at them and grazed the 41-year-old with a bullet in the calf, police said.
Soros Spends Big to Help Prosecutor Who Dropped Jussie Smollett Charges. George Soros and other liberal billionaires are pushing large sums of cash into Chicago to back the far-left prosecutor whose office dropped charges against Jussie Smollett, the actor who staged a "hate crime" he attributed to Trump supporters. The reelection efforts of Kim Foxx, state's attorney for Cook County, Ill., received a boost from the Illinois Justice & Public Safety PAC. The committee, founded to support Foxx, has spent six figures on media productions and direct mail backing Foxx's candidacy, state records show, making it Foxx's largest backer so far. The PAC received its entire $2 million budget from a group created and funded by Soros.
Judge Rules Chicago Can't Ban Christian Students From Evangelizing. When people ask Jeremy Chong about his Friday night plans, they don't get the typical college sophomore response. He and his friends usually head to downtown Chicago. But the point isn't to party — it's to evangelize. And thanks to a federal judge, the group of Wheaton students can finally resume that without harassment. For months, students like Chong and Matthew Swart would pass out gospel tracts at Millennium Park. They were just simple threefold pamphlets telling people about faith in Jesus Christ. "[We were] passing those out to anyone who would take [them] and having conversations when we were approached." Simple enough, right? Wrong. The park's security team saw what was happening and stopped them — not once, but again and again. By the fifth time, the students had enough.
Chicago Mayor Tries to Justify Refusing to Cooperate with ICE after Illegal Rapes Child. Chicago's leftist, gay mayor is attempting to justify her refusal to work with immigration officials after an illegal alien was caught raping a three-year-old child. The Chicago Police accused Christopher Puente, 34, of sexually molesting a three-year-old child in the bathroom of a downtown McDonald's restaurant. The suspect had previously been deported, officials said, but he was in the city again because Chicago did not turn him over to ICE last year after an arrest for theft. Because of that he was wandering free in the Windy City.
Indigenous Peoples' Day to replace Christopher Columbus Day at Chicago Public Schools. Chicago Public Schools will no longer observe Columbus Day. The Board of Education voted to change the name to Indigenous Peoples Day as other cities and school districts have done. The board's vote on the issue was 5-2. The school holiday will be on Oct. 12 this year. CPS is working to develop new curriculum to more accurately tell the history of Native American cultures.
The Editor says...
Will the new curriculum be more accurate or more politically correct?
Sheriffs association, Republican lawmakers blast state policy limiting Department of Corrections coordination with ICE when undocumented felons are released. The Illinois Sheriffs' Association and Republican lawmakers on Tuesday [2/25/2020] blasted what they said is a state policy change to stop coordinating with U.S. Immigration and Customs Enforcement when undocumented immigrants are released from state custody after completing felony sentences. Before the change, the Kankakee County sheriff's office transported undocumented felons who were leaving an Illinois Department of Corrections facility but still had a federal immigration detainer to the Jerome Combs Detention Center in Kankakee, under a contract with ICE, Kankakee County Sheriff Mike Downey said. Downey said he was notified Jan. 30 that the state was canceling the process "indefinitely, upon the advice of legal counsel."
U-46 may spend $1.4 million on iPads and Chromebooks for preK-4 students and a digital learning management system. A proposal to purchase 1,700 iPad tablets and 1,100 Chromebook laptops would mean nearly every U-46 student in preschool through fourth grade would have access to a computer, district officials told the school board Monday [2/24/2020]. The nearly $1.4vmillion expenditure would also include the purchase of a new Instructure digital learning management system, which would allow content and resources used by teachers and students throughout the district to be consolidated, officials said.
The Editor says...
[#1] "Access to a computer" is highly overrated, especially for any student under ten, and especially since the kids have plenty of "access to a computer" at home. [#2] Tablets and laptops become obsolete rapidly. Or, in the hands of little kids, they break. They are terrible investments. [#3] Having "access to a computer" 24/7 is the reason teenagers can't make change for a $20 bill without a calculator or do simple arithmetic in their heads.
62-year-old man cut by woman he bumped into on Blue Line train in Loop, police say. A woman cut a man with a knife late Wednesday evening [2/26/2020] on the Blue Line train in the Loop. About 11:50 p.m., the 62-year-old man accidentally bumped into the woman, 50, on a Blue Line train in the 300 block of South Dearborn Street, according to Chicago police. The woman then flashed a knife and punctured his thumb, police said. She was arrested by responding officers.
Cook County Official Patrick Doherty Indicted On Bribery Charges In Red Light Camera Probe. Patrick Doherty, a high-ranking Cook County official, has been indicted on federal bribery charges accusing him of conspiring to pay bribes to a relative of an Oak Lawn village trustee in order to install new red light cameras in the southwest suburb. Doherty, 64, who serves as chief of staff to Cook County Commissioner Jeff Tobolski, is charged with two counts of bribery and one count of conspiracy to defraud. Tobolski is not named in the indictment and has not been charged with a crime.
Six children, ages 7 to 15, are wounded in 3 separate shootings on cold night in Chicago. At least six children were wounded at the beginning of a long, celebratory weekend in Chicago, in three separate shootings on the West and South sides, according to Chicago police.
Chicago subway video captures man being attacked by 11 teens. The brutal beating of a 68-year-old man by 11 teens on a passenger train here Monday [2/3/2020] was captured in a disturbing, graphic video obtained by Fox News. The Chicago Police Department told Fox News the beating is under investigation, but no one is in custody because the victim "was unable to identify his attacker(s) due to his injuries." A police source told Fox that the Cook County State's Attorney's Office "wouldn't touch" the case if the victim can't identify those accused or is unable to cooperate.
America's Opinion Journalists Ranked: The Good, The Bad, and The Worst. John Kass (Chicago Tribune). Writing from the most corrupt big city in the United States, John Kass employs biting sarcasm and artful wit to great effect in all his columns, especially those about Chicago. His coverage of the Jussie Smollett travesty provides a good example.
Illinois corruption investigation breaks wide open with guilty plea of state senator for bribery over red-light cameras and more. Last Sunday in this space I wrote about the need to ban red-light cameras in Illinois — and nationwide. One of the reasons I gave was that the easy cash collected from these "safety devices" fosters corruption. Oh, as far as safety, I mentioned in that post that the record on safety involving red-light cameras is at best mixed. They may even cause automobile accidents. On Tuesday former Illinois state senator Martin Sandoval (D-Chicago), who has close ties to longtime state House speaker Michael Madigan — who also is the chairman of the state Democratic Party — pleaded guilty to bribery, tax evasion, and extortion charges in federal court. Sandoval is now cooperating with the feds. Sandoval is the former chairman of the senate Transportation Committee.
Ethics reform in Illinois? Go after party leaders or go home. Almost a decade has passed since questions over lobbying influence erupted into fisticuffs on the floor of the Illinois Senate. In 2011, a senator who questioned a conflict of interest between a lobbyist and a lawmaker — a father-son duo — got punched in the chest and admonished. How dare the senator question the grease that eased the bill's passage, out loud. [...] Fast-forward to now: Even as federal investigations swirl through city and state governments, the playbook is the same: A scandal stokes embarrassment among politicians, leading to a task force, leading to a weak piece of legislation, leading to an inconsequential tweak of state law, leading to elected officials finding a way around their mess. We're on Step 3 currently as lawmakers and ethics boards around the state examine laws regulating lobbyist and lawmaker relationships. Why? Because the latest corruption scandals involving cozy relationships are making politicians jumpy.
Illinois red-light camera probe provides convincing evidence why they should be banned. There is a lot of red-light camera news in Illinois. As part of an overall corruption investigation in the state, federal authorities are into looking into the activities of Chicago firm, SafeSpeed, LLC, which installs red-light cameras in some Chicago suburbs. Last week the mayor of west suburban Oakbrook Terrace, Tony Ragucci, resigned. He is part of that SafeSpeed probe. Federal agents have also have raided the municipal offices of the villages of McCook, Summit, and Lyons in conjunction with this investigation. A state senator who is part of the red-light camera probe, Martin Sandoval (D-Chicago) has since resigned. Last year federal authorities seized $60,000 from Ragucci's home, according to the Chicago Sun-Times, and $51,000 from a safe from Cook County Commissioner Jeffrey Tobolski's residence. Tobolski is also the mayor of McCook.
Robberies up sharply in Chicago's swanky Near North Side, raising residents' concerns. A few hundred concerned citizens huddled in a gymnasium in Chicago's Gold Coast neighborhood hoping for answers from police about a recent spate of robberies in the downtown area and other parts of the Near North Side. Police sought to bring a sense of calm while appealing for help from the standing room-only crowd that overflowed into the lobby of the Lake Shore Park field house. "We are having people sitting in their cars targeting people and drive around. You see the same car drive around four or five times. That is something that we need to know," Chicago police Cmdr. Daniel O'Shea, who heads the Near North patrol district, said in a raised voice. "Please do not hesitate to call 911."
No bail for 2nd man charged in mass shooting at Englewood memorial house party. A second man charged in connection with a mass shooting that left 13 people injured last month at a house party in Englewood on the South Side was ordered held without bail. Keilon Jones, 25, is charged with one felony count each of attempted first-degree murder and aggravated battery with a firearm for the Dec. 22 shooting in the 5700 block of South May Street, according to Chicago police.
3 juveniles, 2 adults shot at West Side barbershop. The shooting took place around 6 p.m. [1/16/2020] at a barbershop called Gotcha Faded located in the 200 block of North Pulaski Road in the West Garfield Park neighborhood. Chicago police said two men entered the barbershop, looked around, exited the shop and then began firing into the doorway.
Illinois Sanctuary County Frees 1K Criminal Illegal Aliens into U.S. in 2019. The sanctuary county of Cook County, Illinois, released more than 1,000 criminal illegal aliens back into American communities in fiscal year 2019, federal data finds. Immigration and Customs Enforcement (ICE) officials revealed this week that Cook County — which has shielded criminal illegal aliens from deportation since at least September 2011 — freed about 1,070 criminal illegal aliens back into neighboring communities in fiscal year 2019.
The New Bigotry. Chicago was a destination point on the Illinois Central for blacks fleeing the Jim Crow South. After WWII, thousands came each day. Their increasing numbers threatened the political dominance of the Irish Catholic political machine. Through redlining and massive public housing construction, the Democratic Machine hoped to confine Blacks to "super blocks" in certain wards. This was designed to keep the city white and dilute black political power. Meeting opposition on the South and Southwest side, Blacks found Jewish neighborhoods like Lawndale were the path of least resistance. But in contrast to the textbook analysis of neighborhood change, initially there was almost no white flight. Neither the Interstate highway nor the FHA had much to do with eventual white flight from working-class communities like Jewish Lawndale.
Man Bitten by Coyote Marks Second Attack in Chicago in 1 Day. A second person was attacked by a coyote in Chicago just hours after a young boy was hospitalized after being bitten on the city's North Side, officials say. The second incident took place in the evening hours on Wednesday in the 700 block of North Fairbanks Court in the city's Streeterville neighborhood, according to Chicago police. Authorities said a 32-year-old man walked into Northwestern Memorial Hospital and said he had been walking on the sidewalk in the area when a coyote came from behind and bit him in the buttocks.
Under-incarceration allowing scary frequently arrested predator to roam the streets of Chicago looking for more victims. Scary people are roaming the streets of many big cities, thanks to Democrats, who believe that innocent black people are arrested convicted by our purportedly racist justice system. Under the rubric of "bail reform," even chronic offenders can be back on the streets the same day they are arrested. New York Mayor Bill de Blasio was recently so embarrassed by the catch and release of Tiffany Harris after back-to-back arrests for violent attacks on orthodox Jews accompanied by hateful rhetoric that he personally intervened with the court to get her locked up on psychiatric grounds. But the policies that led to her release remain in place in New York. Equally problematic is Chicago, where "bail reform" has been in place since 2017. In addition, probation is liberally granted, leading to this scary fellow now walking the streets after four recent arrests, and one conviction (so far) in just a few months.
How The Media Frames Inconvenient Shootings. As Cam reported yesterday [12/23/2019], a shooting that left 13 people injured took place over the weekend in Chicago, one of the most dangerous cities in the nation. [...] As writer Emily Zanotti notes, Chicago has some of the most strict gun control laws in the nation governing it. For 13 people to be shot would illustrate a complete failure of gun control laws and that's something the mainstream media simply can't abide. Instead, they frame the deceased as a victim of gun violence when he was shot in self-defense, then ignore the fact that a shooting took place that conforms to their preferred definition of mass shooting so they don't have to discuss how all those gun control laws failed completely.
Over a dozen shot at Chicago memorial for victim of gun violence. A memorial for a Chicago man shot dead earlier this year turned into a bloodbath early Sunday with at least 13 people getting shot, according to authorities. The house party just days before Christmas was to honor the birthday of Lonell Irvin, a 22-year-old man fatally shot during an attempted carjacking in April, sources told the Chicago Tribune.
Effective Jan. 1, marijuana found by airport security won't be confiscated: Chicago police. Chicago police do not plan on confiscating small amounts of marijuana found on adults traveling out of the city's airports once Illinois legalizes recreational pot next month. Federal and local officials discussed enforcement during a press conference held Friday [12/20/2019] ahead of the state's new recreational marijuana law taking effect January 1, 2020.
Gun Control Did Nothing To Save Boy, 9, from Gang Execution - Thugs Given 155 Years in Prison. As someone who's written about gun and gang violence in Chicago for some time, it's pretty easy to become inured to it. Even for the most hard-hearted of writers, however, the death of 9-year-old Tyshawn Lee had to be an exception. Two gang members will almost certainly be spending the rest of their natural lives behind bars for the execution-style murder of the young boy back in 2015 — a murder which was retaliation for a gang attack allegedly carried out by his father weeks earlier.
Cook County Christmas shopping, Kim Foxx style. When state's attorney Kim Foxx announced no prosecution for shoplifting under a thousand dollars, the results were fully predictable. Chicago and Cook County, Illinois are leading the headlong American rush toward lawlessness and the loss of civil order. The election of Kim Foxx as Cook County state's attorney, with hundreds of thousands of dollars in backing by George Soros, has been a further disaster — with not just the scandalously lenient treatment of Jussie Smollett after convulsing Chicago and the entire country with a fake hate crime caper, but the virtual abolition of laws against felony shoplifting under one thousand dollars.
Illinois town posts job opening, for Democrats only. If you happen to live in or around Joliet Township in Illinois, located a bit to the southwest of Chicago, and you happen to be looking for work, there's some good news coming your way. The Township is looking to hire a new clerk. If you're interested, the job will entail many of the tasks you'd likely expect, including answering phones, filing and making copies. There is one special requirement, however. You have to be a Democrat to apply.
Corruption probe roils Illinois political machine. A sprawling federal investigation into lobbying, patronage and alleged corruption threatens to upend Illinois's powerful Democratic machine as agents raid offices and interrogate witnesses from Chicago to Springfield. Federal agents have conducted searches of at least nine homes and offices in connection to a probe of Commonwealth Edison, the state's largest utility, and the political operation run by state House Speaker Mike Madigan, the most powerful Democrat in Illinois. Those agents have been asking questions about Madigan, his associates and his political operation, according to two people who have sat for interviews with law enforcement.
A drop in people, a $1 billion rise in property taxes. Property tax collections by local governments in Illinois increased nearly $1 billion between 2017 and 2018 even as the state lost thousands of residents over that year. Combined, 6,042 local governments received $31.8 billion in property taxes last year, according to Illinois Department of Revenue reports. That was $944 million more than what was collected in 2017 by those agencies.
Lawsuit alleges McDonald's in Chicago puts employees at daily risk of physical attack from dangerous customers. McDonald's Corp employees on Thursday [11/21/2019] sued the fast food giant and several of its franchisees in Chicago over a store redesign that staffers say has made it easier for angry customers to leap over the counter and attack them. A group of employees from 13 McDonald's restaurants in the Windy City filed a lawsuit alleging that the company's drive for profits puts workers at 'daily risk' of physical attack by dangerous customers. In the lawsuit filed in Cook County court, the 17 workers say McDonald's has failed to protect them from what they say is a 'citywide and nationwide' pattern of violence and that police respond to more than 20 [twenty] 911 calls every day regarding Chicago McDonald's restaurants.
Chicago: 75% of Murdered Are Black, 71% of Murderers Are Black. Simply put, Chicago has a massive Black-on-Black murder problem. [...] The data on offenders also tells a troubling story: Young, Black males are overwhelmingly committing most of the murders. Based on the data on the victims, that means young, Black males are primarily killing other young, Black males. What a terrible situation. Now, we can and should debate about the causes, but let us just say that it's hard to believe that racism is the root of it. Yes, some will argue that systemic racism traps Blacks in poverty, but does that explain why Blacks would seem to target other Blacks with such overwhelming violence and frequency compared to any other race?
Gun from Chicago buy-back program found near dead gang member in police shooting. According to an AGG report, William Stewart Boyd traded his father's old .38 caliber Smith & Wesson snub nose for less than $100 in a gun buyback in 2004. It was supposed to be destroyed, but somehow the same handgun with serial number J515268 was found next to a dead body involved in a police shooting eight years later.
Violence in Chicago proves black lives don't matter to liberal politicians. [President] Trump has been criticizing Chicago leadership since 2016 for allowing the violence to become one of the worst in the world, earning the title in 2015 as America's mass-shooting capital, and he continued to highlight Chicago's problems during the conference. In response, Chicago's mayor suggested Trump focus on his issues in DC, and the liberal press touted the decrease in violence in Chicago in some apparent attempt to prove how out of touch Trump is. The decrease? Through the end of October, there have been 2,242 shooting victims and 424 murders in Chicago. Last year, we had 2,462 shooting victims and 478 murders over the same period. In my reporting for Fox News, the people I have spoken with feel so under siege by the gun violence that this tiny drop doesn't even register to them, and any talk from a politician who mentions the reduction in murders is a smack in their face because going on their front porch could be a death sentence.
Man Threw Bananas At People, Slashed Someone At River North 7-11, Police Say. A man first began throwing bananas at people, and then slashed someone in the face, at a 7-11 store in River North early Saturday [11/2/2019], police said. The attack happened around 3 a.m. at the 7-11 at 45 E. Chicago Ave., police said. A complainant told police that the man became combative and began throwing bananas at the clerk and customers. When a witness intervened, the man took out a knife and caused a laceration, police said.
Teen ordered held on charges of shooting 7-year-old trick-or-treater. A judge has ordered a teenager jailed on charges of shooting and critically wounding a 7-year-old girl who was trick-or-treating along a busy Little Village neighborhood street on Halloween night. The 15-year-old boy appeared in Cook County juvenile court Saturday, facing two counts of attempted first-degree murder and two counts of aggravated battery with a firearm for the Thursday night attack, according to the Cook County State's Attorney's Office. The shooting also wounded a 32-year-old man who police say was the intended target.
Teen gangbanger busted in shooting of 7-year-old Chicago trick-or-treater. A 15-year-old boy was hit with an attempted murder charge for shooting a 7-year-old girl in the neck and chest while she was trick-or-treating on Halloween in Chicago, a report said Friday [11/1/2019]. The teen gunman, who was not identified, was also charged with two counts of aggravated battery for the shooting on city's west side, the Chicago Tribune reported. He allegedly opened fire at about 5:30 p.m. on Thursday while aiming at a 32-year-old man, according to the report.
7-Year-Old Trick-or-Treater in Critical Condition After Chicago Shooting. A seven-year-old girl is reported in critical condition after being shot while trick-or-treating on Chicago's West Side.
The Chicago Teacher Union vs. Charter Schools. This is the second week of the Chicago Teachers Union (CTU) strike. It's the second CTU strike in less than 10 years, and it's having wide and far-ranging repercussions. Even worse, if the strike persists for a few more days, thousands of CPS students will not be able to participate in the upcoming Illinois high school playoffs. This is especially unfortunate because these postseason athletic tournaments are prime opportunities for CPS students to showcase their athletic abilities and receive scholarship offers from college scouts and recruiters, who routinely attend such athletic extravaganzas. Another huge consequence of the current strike is a death blow to charter schools in the Windy City.
When Sanctuary Policies Win, America's Children Lose. Sanctuary policies have become a pox on America and weakened the nation in a growing number of areas. The most obvious area is preventable crime — and the number of innocent Americans killed and injured by illegal aliens is a national disgrace. Less known is the degree to which unchecked and illegal mass migration into the country has strained our school system and reduced the quality of our children's education. The city of Chicago is Exhibit A.
This CTU strike has betrayed Chicago's children. There are about 300,000 children in Chicago who have missed nearly two weeks of classroom instruction and after-school activities. There are high schoolers who have fallen behind on college application preparations. Athletes who lost the chance to participate in postseason playoffs and tournaments. And there are children from every community who counted on school as a sanctuary. For thousands of those children, school essentially was their only place of learning, emotional support and consistency.
Democrats ignore mass shootings of blacks in Chicago. Despite Chicago's horrible track record of failing to protect the lives of blacks, the police chief of Chicago, Eddie Johnson, boycotted a national police convention in Chicago supposedly because of Trump's bad values. [...] To put that in perspective, from 2016 to 2018, a total of 48 Americans died in Afghanistan. The number of Americans wounded in that same period isn't readily available; however, the ratio of killed to wounded in Afghanistan was about 1 to 10 from 2001 to 2014, so a reasonable estimate would be roughly 500 Americans wounded in the same three years in Afghanistan. That means that in the last three years in Chicago, there have been 11.8 murders for every American soldier killed in Afghanistan.
Chicago Mayor Learning that Eventually, You Run Out of Other People's Money. Chicago Mayor Lori Lightfoot is dealing with a 12-day-old teachers strike that features a contest between the most radical union in the U.S. and one of the nation's most radical mayors. It's not going to end well for her. When the strike began she told the teachers "there is no more money." All that did was whet the appetite for battle by the teachers who are now almost certainly going to get almost all of what they want. Lightfoot is being hit over the head by reality.
Chicago Teachers Union rejects latest offer as students miss eighth day of classes. Chicago Public Schools students missed an eighth day of classes as the teachers union rejected the city's latest offer to end the longest teachers strike in more than 30 years in the city. Chicago Public Schools said it had made a $500 million offer, but the union said the two sides are still $38 million apart. "In addition to double-digit raises for all staff, our offer included another 110M to provide a nurse and social worker for every school and prioritized support for high-need schools," the school system tweeted Sunday [10/27/2019].
Why Chicago teachers won't take 'yes' for an answer. Here's what should infuriate Chicagoans: This strike is about power and relevancy for leaders of the Chicago Teachers Union. It always has been. How else do you explain this walkout even as Lightfoot continues to offer a generous pay and benefits package while committing to the union's demands for additional support staff, smaller class sizes and a social worker and nurse in every school? The parameters of those arrangements are in writing. Lightfoot bent to most of CTU's key demands. Yet teachers still were marching on sidewalks and street corners Thursday [10/24/2019] instead of teaching in classrooms.
Police Block Marching Teachers from Entering Lake Shore Drive. Marching teachers in downtown Chicago were blocked by police as they tried to enter Lake Shore Drive during rush hour Friday afternoon on the seventh day of canceled classes in the city. The teachers began with a rally near Buckingham Fountain before marching down city streets, prompting closures as they went.
From Woke to Broke. "The fact is there is no more money. Period," says Chicago mayor Lori Lightfoot. She's talking about the teachers' strike that has paralyzed her city's public schools — enrollment 360,000 — for the past week. The public employee union is demanding more: more money for salaries (only eight states pay teachers more than Illinois), more support staff (Illinois ranks first in spending on administrators), more teachers per student. Their cause has attracted national attention. Elizabeth Warren joined the picket line. Which is ironic. Lightfoot is not some stingy Republican. Nor is she a centrist Democrat like her predecessor Rahm Emanuel. She's as progressive as you can get. But she now finds herself in the same position as many of her political brethren: facing criticism for failing to reconcile the contradictions in the left's agenda.
It's Day 5 of the Chicago teachers' strike, and 25,000 educators are swarming City Hall with their demands. The city insists "there is no more money" to offer the union, but teachers say they won't back down until they get more support staff, higher raises and class-size limits in the country's third biggest school district. "We're willing to strike until we get the job done," CTU President Jesse Sharkey said. "We are not giving up this fight until we get what is just and what is right."
Chicago Teachers: Stop Holding the City Hostage. The streets of downtown Chicago were packed last week with more than 30,000 teachers protesting for pay increases and other benefits like affordable housing, smaller class sizes and more nurses and social workers on campus. Talks continued over the weekend, and the strike has entered another week, leaving more than 360,000 students stranded with no place to go. To the teachers and union, I say shame on you for holding the city of Chicago hostage. It's time to stop whining and get back to work.
Mayor Lori Lightfoot proposes doubling city's tax on food and drinks at restaurants. Mayor Lori Lightfoot will propose a tax hike on all food and drinks sold in Chicago restaurants to help shrink a massive estimated $838 million shortfall in the 2020 budget. The proposal would double the current .25% tax on food and drinks sold at retail establishments and restaurants, the mayor's office said. Aldermen will need to approve the increase, which would kick in Jan. 1. Lightfoot anticipates the increase brings in an extra $20 million in 2020, according to her administration.
The Editor says...
Mizzz Lightfoot has just made her city an even less attractive tourist destination. Chicago in January is miserable enough already, isn't it?
Chicago Teachers Union puts the squeeze on Mayor Lori Lightfoot, and taxed-out taxpayers. As Chicago teachers marched into Week Two of their strike Monday, Chicago Teachers Union leaders pursued their strategy of moving the goal posts. One indicator: Contract demands that started with pay now include rent control, a policy the state legislature has been debating. Rent control policy has no place in a teacher contract negotiation. Nor does affordability of housing. Nor does presidential politics. But in the spaghetti-throwing exercise CTU has employed for months, issues that fall outside the parameters of a labor agreement keep getting tossed at the wall. What will stick? How about free yoga classes at 31st Street Beach? Can CTU get that in the contract? The longer the negotiations crawl, the more expensive the contract risks getting for taxpayers, and the more classroom time shrinks for students.
Chicago teachers demand smaller class size by striking, but enrollment is already declining. Chicago Teachers Union members are on strike again, 300,000 students and their parents have to reshuffle their weekday routines. In Chicago and many other big cities, school is more than being an educational institution. Three quarters of Chicago Public Schools students qualify for government paid-for or subsidized lunches, many also qualify for breakfasts under similar circumstances. Or maybe schools in Chicago are less than being an educational institution as barely one-in-four students read at grade level, despite most schools having "College Predatory" [sic] and "Excellence" in their names. But CPS schools serve, even when there isn't a strike, sadly as day center centers.
Right to Work Legal: Chicago Teachers Have 'Right to Rebuff' Union Demands. The National Right to Work Legal Defense Foundation (NRTW) has issued a special legal notice to the more than 20,000 teachers affected by the Chicago Teachers Union (CTU) strike order. The notice informs Chicago teachers they have a right to refuse to leave their students and to continue to provide for their families during the planned strike. Additionally, the notice offers teachers links to resources to help them exercise their rights without fear of retaliation from union leaders.
Chicago teachers: for themselves, not the children. Teachers in Chicago, where the median pay for educators, according to U.S. Census Bureau figures, comes in around $75,000, have called for a strike for more money, lower health care costs, smaller class sizes and to bring about the hiring of thousands of support staffers and the construction of 55 new schools — and are calling it a strike for "justice," to boot. All while leaving 300,000 district school children in limbo. This is not about "justice." This is not about the students. This is about teachers, guided by the promptings of union heads, getting more for themselves.
Chicago Orders its Cops: Do Not Cooperate with the Department of Homeland Security on Illegal Immigration. In late September, Chicago cops were told how it is on immigration enforcement. The directive had a distinctive separatist vibe: Don't cooperate with the Department of Homeland Security where illegal immigration is concerned. Fox News obtained a memo sent out in late September ordering the men and women in blue to press Pause and wait for a supervisor before any assistance to DHS.
Chicago police instructs officers to not cooperate with DHS, memo shows. The Chicago Police Department advised officers not to cooperate with the Department of Homeland Security, particularly in situations involving immigration arrests, according to an internal department memo obtained by Fox News. Instead of assisting DHS upon request, officers are instructed to wait for their supervisor to arrive, the memo said. Once the supervisor arrives, "if the request is to assist with an immigration arrest or detention, CPD personnel will leave the scene as directed by the CPD supervisor," according to the memo.
For the Second Time in Four Years, Chicago Teachers Vote to Strike. It's contract time again for teachers in Chicago and that means one thing: Strike! The teachers want more pay for less work — a lot more pay. They are demanding a 15 percent increase in salary over three years. They are also demanding more union members be hired by schools. [...] Chicago teachers are already earning more than teachers in any other big city.
Chicagoland mall 'terrorist' did obsessive research before attack: prosecutors. The driver of an SUV that plowed through a Chicagoland mall obsessively researched the center online prior to the mayhem that sparked more than 100 terrified calls to 911, prosecutors said. Javier Garcia, 22, has been charged with terrorism and held without bond for the Sept. 20 carnage that was caught on a now-viral video viewed more than 10 million times. In the day before his attack, Garcia conducted 124 internet searches on Woodfield Mall in suburban Schaumburg, including the stores inside and street and aerial views, prosecutors said in Leighton Criminal Court on Sunday [9/29/2019].
Illinois man indicted on state terrorism charge after driving van into suburban Chicago mall. A man accused of driving an SUV through a suburban Chicago shopping mall is facing a state terrorism charge, authorities announced Sunday [9/29/2019]. [...] Under Illinois law, the Class X felony of terrorism can apply if the suspect is believed to have caused more than $100,000 in damage to any building containing five or more businesses, according to a statement issued by Schaumburg Police Sergeant Karen McCarthy.
Concealed-carry holder, robber both killed in shootout in Roseland. A concealed-carry permit holder and a man attempting to rob a business were each killed in a shootout Saturday night [9/21/2019] in Roseland on the Far South Side. Derrick Gholston, 43, was standing about 7:15 p.m. outside of a business in the first block of East 112th Place when he was approached by two men who flashed a handgun and demanded his property, according to Chicago police and the Cook County medical examiner's office. After Gholston complied, the two suspects entered the business and announced another robbery, police said. Gholston, who was a concealed-carry permit holder, then pulled out his own gun and confronted the robbers, leading to an exchange of gunfire.
Chicago Teachers Union Members Vote to Authorize Strike. Chicago Teachers Union members have voted to authorize a strike, union leaders announced Thursday night, setting the stage for more than 25,000 teachers and staff to walk off the job in the nation's third-largest school district. CTU President Jesse Sharkey said the union eclipsed the 75 percent threshold needed to authorize a strike at approximately 9:15 p.m. Thursday. Sharkey said that 94 percent of the votes tallied by Thursday evening [9/26/2019] were in favor of authorizing a strike.
Media Silent After Violent Weekend in 'Gun Free' Chicago. Chicago, a city with strict gun control laws, suffered a violent weekend, yet the mainstream media outlets like CNN, MSNBC, The New York Times and others offered no blanket coverage similar to when a lone shooter in other cities sparks Democratic calls for gun control.
Only in Illinois: Wife of indicted political boss will hold highest judicial post in the state. Illinois Supreme Court Justices chose Anne Burke as their chief on Sept. 10. One could almost hear the gears turning on the Chicago machine, a hobbled but still functioning apparatus now in the sights of federal investigators. Burke's appointment to the highest judicial post in the state is a shameless act in a state sorely lacking trust in its government. Anne Burke is an accomplished lawyer. She helped start the Special Olympics. These facts should not prevent criticism arising from her 50-plus year marriage to a 50-year Chicago political boss: Ed Burke.
Will Chicago Be the Largest U.S. City to Declare Bankruptcy? The city of Chicago is in dire fiscal and financial straits with an almost billion dollar budget deficit, bonds rated at junk status or below, numerous extremely costly legal judgments, a shrinking tax base, and unfunded public pension liabilities to the tune of an astonishing $42 billion. [...] From my 40-year observations of the Chicago political scene, I have my doubts whether Mayor Lightfoot could do what needs to be done. The powers that be are just too entrenched. It's not only politicians, it's bloodsucking businessmen, organized crime, and now street gangs who also get a cut of the action. This is the way the "City that works" has worked for more than 90 years.
Chicagoans aren't born cynics. We've just had it beaten into us from birth with stories like this one. Is there anything more Chicago Way than the story about power couple Anne and Ed Burke? No. He's the old-timey Chicago alderman under federal indictment for, guess what, corruption. And just the other day, she was named chief justice of the Illinois Supreme Court. If Burke goes to trial, he'll stand before a federal judge dressed in a saintly black robe. If he's convicted, he'll be expected to beg mercy and a few blocks away, his wife will be wearing her own saintly black robe as the chief justice of the state Supreme Court.
Watchdog accuses County Clerk Karen Yarbrough of running 'illegal patronage' operation, wants court oversight. Less than a year into office, Cook County Clerk Karen Yarbrough faces potential federal court oversight of hiring amid a watchdog's accusations that she's "running an illegal patronage employment system." Veteran anti-patronage attorney Michael Shakman said in a new legal filing that Yarbrough has put the politically connected into jobs that are supposed to be free from such influence, asked her employees for campaign contributions on their private cellphones and transferred certain supervisors to far-flung offices in hopes they'll quit.
Judge finds Toni Preckwinkle's son not guilty of assault. Congratulations are in order for Kyle Preckwinkle, the 38-year-old son of Cook County Board President Toni Preckwinkle. Yesterday [9/4/2019], he was acquitted of misdemeanor assault in a bench trial. It's the second time a judge has found the younger Preckwinkle not guilty of a criminal charge since 2013. On May 3, a 65-year-old man who lives in the same building as Kyle Preckwinkle called police and reported that Preckwinkle had assaulted him.
Chicago: A hellhole for parole, free bail, and jailbreak for violent gun felons. Why aren't Republicans pounding the lectern with righteous indignation about violent gun felons being let off easy by the judicial system the same way Democrats engage in cerebral gyrations over guns? Democrats have sob stories for their gun control agenda. Republicans need to look no farther than Chicago as the poster child for criminal control. [...] Well, thanks to the goal among both parties to reduce the prison population at all costs, things have only gotten worse over the past two years. You see, while politicians tell the public they want to keep people safe, Gov. Rauner also made it his goal to cut the prison population by 25 percent.
Is Chicago A Gun Crime Sanctuary City? In her confrontation with Texas Sen. Ted Cruz over guns used in Chicago crimes, which, as Cruz pointed out in response to the Dayton and El Paso shootings, occur in a city which has its own mass murder equivalent virtually every weekend, Chicago Mayor Lori Lightfoot blamed guns brought in from Republican-controlled states: [...] Hypocrisy has a new poster child for what Lightfoot fails to note is that what is important is not where the weapons came from, but what happened to the gun criminals and gangbangers afterword, if apprehended at all, which in Lightfoot's Chicago has been virtually nothing.
Lori Lightfoot blames Chicago's violence on guns from Texas. Chicago Mayor Lori Lightfoot lashed out at Texas Sen. Ted Cruz this week — along with the Lone Star state as a whole — for contributing to the city's gun crimes. The Democrat was none too thrilled with Mr. Cruz on Monday [9/2/2019] for pointing out the impotency of Chicago's gun control efforts, and she let him know it with a direct order: "Keep our name out of your mouth." [...] "Gun control doesn't work. Look at Chicago. Disarming law-abiding citizens isn't the answer," the Republican tweeted while sharing a story about 25 individuals shot in Chicago during the first half of Labor Day weekend.
Hurricane of Lead Hits Chicago Over Labor Day, 43 Shot, Eight Dead. The criminal element worked over Labor Day weekend in the City of the Big Shoulders. Police in the gun-controlled city counted 43 people shot, eight fatally. Depending on which newspaper one believes, between 1,400 and 1,800 people have been shot this year in Chicago, more than 300 fatally. On a brighter note, fewer people died in the hail of bullets that flew this August compared to last year. Police have seized thousands of illegal guns to no avail.
After 41 Shot In Chicago Over Weekend, Democratic Mayor Blames... Republicans?!. Over the three-day Labor Day weekend, 41 people were shot in Chicago, seven fatally. Davantae Jackson, 15, was supposed to start high school on Tuesday. Instead, he's dead. Chicago has among the most restrictive gun-control laws, but Sen. Ted Cruz (R-TX) took to Twitter to point out that "disarming law-abiding citizens isn't the answer."
Chicago's bloody Labor Day weekend sees at least 35 shot, 7 of them killed. Chicago is experiencing a violent Labor Day weekend with at least 35 people shot and seven of them killed, the Chicago Sun-Times reported Monday [9/2/2019]. Two deadly shootings unfolded Sunday within just over 20 minutes.
25 Shot, 7 Killed, During First Half of Labor Day Weekend in Chicago. At least 25 people were shot, seven fatally, during the first half of Labor Day Weekend in Democrat-controlled Chicago.
Off-duty cop involved in shootout in Burnside. [Three males] approached the officer's vehicle and at least one of them pointed a handgun. The officer then displayed his weapon, and one of the males fired shots, police said. The officer returned fire, but no one was struck.
The Editor says...
The article didn't mention that the three suspects are black. But they must be, because if three white men had ganged up on someone in the middle of the night, the Sun Times would have certainly mentioned it.
American And Chinese Cities Lead The World In Spying On People. It is no longer speculation, American law enforcement has been lying to the public about the expansion of CCTV camera surveillance. A recent report released by CompariTech confirmed what I have been warning people about for years: American law enforcement has become a world leader in spying on its citizens. [...] CompariTech measured the amount of CCTV cameras per 1,000 people in a city and two U.S. cities made the Top 20. "Atlanta has 7,800 cameras for 501,178 people or 15.56 cameras per 1,000 people and Chicago has 35,000 cameras for 2,679,044 people or 13.06 cameras per 1,000 people." But that only scratches the surface of American police surveillance.
The Editor says...
Very obviously, the ubiquitous surveillance cameras do not make Chicago safe. But removing all the cameras wouldn't help, either.
Chicago Weekend: 29 People Shot, 6 Dead — 1,800 Shot This Year. Over the weekend, six people were killed and 29 people were wounded by gunfire in Chicago, according to local media there. In addition, the Chicago Tribune reports that 1,800 people have been shot in Chicago since Jan. 1, 2019.
Man tried to rob woman in Chicago; he didn't know she was a boxer. The ring inside Unanimous Boxing Gym is where Claire Quinn regularly throws punches. And they're powerful. "I would spar her and she would stop me in my tracks with her right hand," Quinn's trainer Lalo Beas said. Sunday morning [8/18/2019], a would-be thief found out exactly what it feels like to be on the other side of Quinn's right hook.
Chicago mayor takes vacation after blasting a top cop for doing the same. Chicago Mayor Lori Lightfoot is enjoying a late summer vacation with her family in Maine. Normally that wouldn't be newsworthy, except for the fact the mayor previously ordered police brass to cancel summer travel plans, and blasted the department's No. 2 in command for failing to do so. In June, Mayor Lightfoot called it "incredibly disappointing" when she learned Chicago Police First Deputy Supt. Anthony Riccio had failed to follow her directive to command staff to cancel travel plans and remain in Chicago to combat a surge in summer violence.
28 Shot, 5 Fatally, over Weekend in Democrat-Controlled Chicago. NBC Chicago reports the first of the weekend's fatalities was a double murder that occurred in a shooting around 4 pm Friday. The fatality occurred Sunday evening, when a 41-year-old man was shot twice and killed on South Crilly. [...] Breitbart News reported that 47 people were shot, four fatality, in Chicago over the weekend of August 9-11, 2019. Fifty-three individuals were shot, seven killed, in Democrat-controlled Chicago during the first weekend of August and 48 were shot, nine fatally, during the last weekend of July.
6 teens tried to rob a house, police say. After the homeowner shot and killed 1, the others were charged with murder. Police near Chicago say six teenagers were trying to break into a house when the elderly homeowner told them to leave and fired a gun after they refused. The youngest of the group, 14, was shot and killed. Now the other five, including four under 18, have been charged with first-degree murder as adults, the Lake County Sheriff's Office said in a statement on Facebook. One is legally an adult, 18-year-old Diamond C. Davis, the sheriff's statement says. Three are 17. One is 16. Authorities did not name the minors.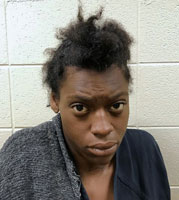 Officials: 5 teens charged with murder after accomplice is shot during attempted burglary. A 75-year-old man shot a 14-year-old who authorities say was in the man's Lake County driveway trying to break into his car, and the five teens accused of being the boy's accomplices are charged with his murder. Charged with first-degree murder are one 16-year-old boy, three 17-year-old boys and 18-year-old Diamond C. Davis, all of Chicago. The names of the dead teen, the juvenile suspects and the 75-year-old have not been released. Though none of the five are accused of pulling the trigger, they are charged under a state law known as the felony murder rule, which allows a person to be charged with the murder of an accomplice killed in the commission of certain crimes.
Everything They're Telling You About Mass Shootings Is Wrong. What are the facts? Fact: There were 387 deaths from mass shootings in the United States in 2018 (defined as four or more shot — not necessarily killed — at one time). Of those, most were regular criminals as we expect to see in gang-related drive-bys, bar fights, and a strangely large number of shootings at parties. About 100 deaths were the result of the random, psycho-killer shootings that dominated news coverage for days and weeks at a time. Mercifully, those are quite rare. But that's not the impression we are given by the news coverage. Fact: There are more privately owned guns in the United States than ever before and the number of murders has been declining for decades and has been at or near a multigenerational low for several years. More guns, less crime. Fact: There were 660 murders in Chicago in 2017. That's nearly twice the number from mass shootings in the whole country and six or seven times the number murdered by random psychos mass-shooters. Chicago has some of the strictest gun control in the country. Maybe it's not the guns.
Media Not Interested in 47 People Shot in Chicago Over the Weekend. Sorry, these are not the shootings we're interested in. They don't create the right sort of national dialogue. So we're not discussing them. Not even when 47 people get shot over the weekend. After all there's no manifesto.
Now in charge, Pritzker, Lightfoot on the hot seat for Chicago violence. A year ago this week, then-candidate for governor J.B. Pritzker heaped blame on then-Gov. Bruce Rauner for an uptick in Chicago violence. Stalemate over the state budget had reduced funding for social service programs, resulting in increased violence across the city, Pritzker alleged. If Pritzker were in charge, he would speed resources to violence interruption programs, he said at the time. It was August and more than 70 people had been shot with 12 killed over a single weekend. Rauner was ultimately in charge. What about now? Is Rauner, or President Donald Trump for that matter, to blame for the city's chronic violence epidemic? At least 55 people in Chicago were shot and seven died from their wounds over the weekend. According to the Chicago Police Department, nearly 1,000 people have been shot since the beginning of the year, with the homicide total 236 through June 30.
Weaponizing the dead of El Paso and Dayton. Those angry loner white boys with guns, this time in El Paso, Texas, and Dayton, Ohio, have again erupted on the body politic. And those with eyes to see are reminded that the American culture is ill. But what of the mass shootings in Chicago, the 55 people shot over the weekend, with seven hit near a park and then eight more not far away? You might think these are "mass shootings" too, but, in political/media terms, they're not treated as such. The victims, and in all likelihood the shooters, are black. And Democratic politicians find no political advantage in weaponizing the victims of everyday street violence in a Democratic town.
49 shot, 6 fatally in Chicago weekend shootings. Shootings across the city of Chicago this past weekend have left seven people dead and another 44 people wounded. City leaders and community activists have planned to address the deadly and violent past couple of days.
Two Chicago anti-gun campaigning moms are shot dead in a drive-by at street corner they were trying to reclaim from gangs. Chantell Grant, 26, and Andrea Stoudemire, 36, who volunteered with Mothers/Men Against Senseless Killings (MASK), were shot in the city's Auburn Gresham neighborhood on July 26, the organization said in a Facebook post. The women were standing at the corner of West 75th Street and South Stewart Avenue, an area that is often occupied by members of MASK to check on children. Chicago Police Department told DailyMail.com that a blue SUV pulled up to the area, where MASK volunteers often gather, and someone inside opened fire into a group of people just before 10 pm on Friday [7/26/2019].
Commentary about Baltimore and Chicago. [Chicago is] a town that has a homicide clearance rate (that is, percentage of fatal shootings for which someone got caught) this year of nine percent. You literally have a 90% chance of getting away with shooting someone in Chicago. In addition among those shootings where we know the race of the assailant just 5% — a literal one — was white. 15 were black and 4 Hispanic. Yet the city has an approximate 32% white population with the same, roughly, being black and about 28% Hispanic. In other words both black and Hispanic people are ridiculously over-represented when it comes to both shooting victims and perpetrators. That's not racist, it's factual.
Do you see what the top ten cities have in common?
The Ninth Most Rat Infested City Is Baltimore. Orkin released its Top 50 Rattiest Cities list [on 10/15/2018], and for the fourth consecutive time, Chicago takes the top spot. Orkin ranked metro regions by the number of new rodent treatments performed from September 15, 2017 [to] September 15, 2018. This ranking includes both residential and commercial treatments.
[#1] &nbsp Chicago
[#2] &nbsp Los Angeles
[#3] &nbsp New York
[#4] &nbsp Washington, DC
[#5] &nbsp San Francisco
[#6] &nbsp Detroit
[#7] &nbsp Philadelphia
[#8] &nbsp Cleveland, OH
[#9] &nbsp Baltimore
[#10] &nbsp Denver
Well done Elijah, though you can't take all the credit. The Democrats who have run Baltimore in the ground for decades are just as responsible for this as you are.
In suburbs, spiral of decline becomes homeowners' burden. Tucked on the outer edges of southern Cook County, suburban Park Forest was built to help answer a housing shortage in the 1940s as GIs flooded home from World War II. Before long, it became a model of suburban living, featuring enviable public schools and an attractive downtown shopping center anchored by a Marshall Field's. Today, the legacy department store is long gone. The high school, Rich East, is facing such low enrollment that it is being considered for closure. And, as of 2017, financially strapped homeowners were stuck with the second-highest property tax rate in Cook County, at an average of nearly 34 percent.
Gang of teens beat up mentally disabled girl in disturbing video. A mentally disabled girl was ruthlessly beaten by a group of teens in Chicago as bystanders cruelly laughed and recorded the assault, disturbing video shows. A 42-second clip posted to social media on Monday [7/22/2019] shows the girl, 15, walking with a group of several other girls and at least one boy when one of the girls suddenly punches her from behind. A witness who was already recording the teens walking then immediately starts laughing as the other girls — as many as five at one point — join the unprovoked attack. "They beating her," one teen says while chuckling. [Video clip]
A teen girl was beaten as onlookers laughed, caught in viral video. Chicago police are investigating an attack on a teenage girl after cellphone video shared online showed her being repeatedly struck by a group of people as onlookers laugh. Police spokesman Anthony Guglielmi tweeted Tuesday [7/23/2019] that the video "is beyond disturbing to watch and this young girl deserves far better." He says the video has been forwarded to the department's Special Victims Unit and a criminal investigation is under way.
Democratic Party has become a Continuing Criminal Enterprise. Today, the longest serving — 50 years — Chicago City Council member, Alderman Ed Burke, is under indictment for corruption. The longest serving Speaker of the Illinois House, Michael Madigan, is also reportedly under investigation. Both are life-long Democrats. Their story is largely ignored by the liberal media outside of Chicago — where the local Chicago media has long been aware of the depth of city government corruption. Cheatsheet.com lists the 15 most corrupt cities in America. Thirteen of the 15 mayors are Democrats. The Democratic Party excels in corrupt municipal governance.
Chicago Mayor Delusional About City's Violence. Chicago has become something of a joke among the gun rights crowd. After all, if gun control worked, Chicago would likely be a Utopia. People would gather in the streets and spontaneously break into song and dance like they were in a Broadway musical or something. It would be absolute Heaven on Earth. That's not what happens in Chicago, though. Chicago is a rough, violent city that is held up as a hallmark of anti-gun policy failures.
Everything You Don't Know About Mass Incarceration. Countless citizens on Chicago's mostly minority South and West Sides have been victimized by offenders [...] who'd gotten one too many "second" chances. A January 2017 University of Chicago Crime Lab study found that, of those arrested for homicides or shootings in Chicago in 2015 and 2016, about "90 percent had at least one prior arrest, approximately 50 percent had a prior arrest for a violent crime specifically, and almost 40 percent had a prior gun arrest." On average, someone arrested for a homicide or shooting had nearly 12 prior arrests, the study noted — and almost 20 percent had more than 20 priors.
Just discovered: 'Chicago's most powerful alderman' used 'burner' cell phones. It is a sign of the depth of governmental corruption of our age in America that the distinctions between government and gangsterism are blurring. Now, news comes from Chicago that federal investigators who have already indicted Aldreman Edward M. Burke on 14 counts of corruption have discovered that "Chicago's most powerful alderman" used a series of "burner" cell phones that he assigned a staff member to buy for him. If you are not a viewer of police dramas, a burner phone is a cheap cell phone with an anonymous contract for pay-as-you-go cell phone usage. Burners enable drug dealers and other criminals to evade wiretap warrants because their ownership of the cell phone number is not available to authorities. It is a gangster tactic.
Chicago Mayor Lori Lightfoot Bans ICE from Police Database Before Raids. Chicago Mayor Lori Lightfoot (D) said Wednesday [7/10/2019 that the Windy City has made moves to bar Immigration and Customs Enforcement (ICE) from accessing its police databases amid reports of potential raids in more than 10 major U.S. cities slated for Sunday. "They will not team up with ICE to detain any resident. We have also cut off ICE access from any CPD databases and that will remain permanent," Lightfoot said. "Chicago is and will always be a welcoming city that will never tolerate ICE tearing our families apart."
The Editor says...
I'm no lawyer, but I can read:
Black's Law Dictionary, Sixth Edition, 1990, page 14: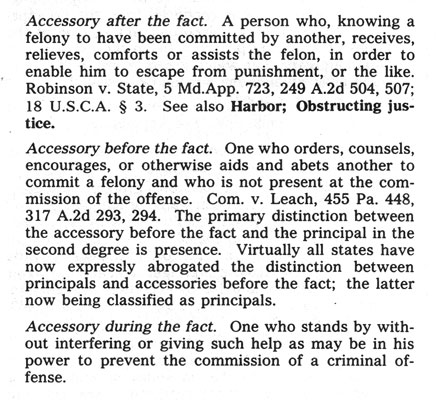 Chicago's debt to its pension funds keeps growing. Even after the third-biggest U.S. city raised taxes to pump more money into its cash-strapped retirement system, its unfunded obligation to the pensions rose by about $2.1 billion to $30.1 billion in 2018, according to its financial report released Friday [7/5/2019]. That's because the $1.2 billion that Chicago paid into its four retirement plans was only about half what actuaries said was needed to catch up with a debt that was built up over decades, according to data compiled by Bloomberg.
Criminal Justice Reform Comes Home to Roost. The same public officials who used to brag about how many criminals they arrested are now proud of how many they let go. In Chicago, the local papers run banner headlines touting the success of this new social-justice strategy — as measured by the record low number of people in Chicago jails. The thinking is that we have to rethink how we treat black criminals. The talking heads and politicos agree that black people are victims of relentless white racism, all the time, everywhere, and that explains everything — especially why so many black people are stopped, arrested, charged, convicted, sent to prison, released, then returned to prison in numbers that are so wildly out of proportion.
3 Stabbed, 16 Others Hospitalized After Altercation, Stampede At Navy Pier Fourth Of July Celebrations. Three people were stabbed at Navy Pier around the time of the annual fireworks display Thursday night [7/4/2019], and 16 others were hospitalized for injuries after being trampled in the following stampede, Chicago police confirm.
Chicago Mayor Makes It Perfectly Clear — The Windy City Will Not Cooperate With ICE Raids. Her name is Lori Lightfoot. She's the far-left Democrat mayor of Chicago that replaced far-left Mayor Rahm Emanuel. Lightfoot wants illegal aliens to know that they are welcome in the Windy City, because who needs laws?
FBI Raids Chicago Dem's Office! Another Dem has been found suspect of corruption and been raided by the FBI. This time it was Chicago City Ald. Carrie Austin who had her office raided by the FBI. Especially in Chicago, federal investigations of city leaders are becoming a popular scene.
If you live in these areas [of Chicago], your property taxes are about to soar. If you're a single-family homeowner on the North Side or in the central area of Chicago, hang onto your wallet, because you're about to get clobbered. Cook County Clerk Karen Yarbrough today released her final calculations on new property tax bills that are about to go in the mail.
As Summer Shooting Season Commences in Chicago, Mayor Lori Lightfoot Picks a Fight with Police. Regular readers will recall I have a special fondness for Chicago, where I first visited more than 30 years ago and made friendships that have lasted to this day. So it saddens me to watch from afar as the city's reputation for culture, architecture, and professional sports is overshadowed by its reputation for corruption and crime. To cite just one of the latest examples of corruption, Alderman Ed Burke, who has served on the city council for 50 years, is facing federal racketeering and bribery charges after being secretly recorded by Alderman Daniel Solis, who, facing corruption allegations of his own, cooperated with the FBI and wore a wire for at least two years during meetings with Burke and other city officials. Political corruption is an enduring feature of life in Chicago, and despite Mayor Lightfoot's previous experience as an assistant U.S. attorney, it's more likely that by the time she leaves office she will have been consumed by or adapted to the Chicago Way than have done anything significant to alter it.
The Left's Lousy Grasp of Science. [Scroll down] Illinois, long recognized as the poster state for liberal largesse, is hemorrhaging residents at record speed; its population has declined for five consecutive years, with 45,000 residents saying goodbye in 2018 alone. Predictably, the liberal governor of Illinois, currently under federal investigation for his own property tax scheme, has proposed a tax on the wealthy to fund the state's out-of-control deficit. Only the best scientists recognize that driving taxpayers away increases tax revenue. The state's prize metropolis, Chicago, faces numerous crises, both cultural and economic. Not surprisingly, it hasn't had a Republican mayor in nearly eight decades, a trend that haunts America's most violent and corrupt urban centers.
Chicago's Hemorrhaging Housing Market. Government-employee unions have pushed legislation that gradually forces local municipalities to ramp up pension contributions, even as efforts to control retirement-system costs have sputtered. The result: higher taxes. Chicago's annual pension payments have doubled over the last few years, to nearly $1.2 billion, and are set to rise to $2 billion within three years. In 2015, the city passed $543 million in property-tax increases, phased in over three years, to pay for the burden. Every penny that the city collects in property taxes goes into the pension system. The financially troubled Chicago school system has also been raising its share of local homeowner taxes, including a $224 million hike in the 2017 school year. The combined bite now gives Chicago among the highest residential property-tax rates of any American city.
42 people shot across Chicago, 6 fatally, since Friday evening. At least 52 people were wounded — 8 fatally — in shootings over the weekend in the city's most violent weekend of the year so far, prompting a Monday [6/3/2019] press conference from Chicago Police Supt. Eddie Johnson.
Chicago has most violent weekend this year: 52 shot, 10 dead. Days after officials touted a slight decrease in crime, Chicago saw its most violent weekend of the year, with 52 people reportedly shot — including 10 fatally. The violent spree occurred just days after authorities highlighted a nine percent drop in crime compared to the first five months of 2018.
Chicago's Hemorrhaging Housing Market. A few months ago, Realtor.com predicted that Chicago would have the weakest housing activity this year among the nation's top 100 markets. Average housing prices in the Windy City still haven't completely recovered from the real-estate downturn that began in 2009, though property taxes continue to climb. No wonder, then, that Illinois ranks among states losing the most people to other areas of the country, or that some Chicago-area homeowners are taking big losses when they sell their houses. The future doesn't look brighter.
2 men charged in murder of mother who died protecting baby. Two men were charged Thursday [5/30/2019] with the murder of Brittany Hill, the 24-year-old mother who was killed Tuesday in Austin while holding and protecting her 1-year-old daughter. Urbana residents Michael Washington, 39, and Eric Adams, 23, were both charged with one felony count of first-degree murder, Chicago police said.
The case against Ed Burke: Here's what the feds say he did. He allegedly demanded that the developer of the Old Main Post Office hire his law firm if it was to receive city subsidies and other help — and offered to pass on some of the loot to an aldermanic associate. He allegedly vowed to block the request of a museum — reportedly the Field Museum — to raise its admission fee unless it hired a friend's daughter as an intern ... shook down a restaurant chain in need of a routine building permit ... tried to twist arms at Amtrak for someone who paid him a bribe ... and sought to extort a Northwest Side developer who wanted a city tax increment financing grant. Ald. Edward Burke, 14th, did that and a lot more, the U.S. attorney's office charged late Thursday [5/30/2019] in an [sic] 19-count corruption indictment against him and political aide Peter Andrews that, if true, provides an inside and terribly sad look at how Chicago government really worked during Burke's long reign as chairman of the City Council Committee on Finance.
Chicago Memorial Day weekend: At least 7 killed and 32 others wounded. Chicago has a new mayor, Lori Lightfoot, who promised "flooding the zone" with additional police officers. Still, at least seven people were killed and another 32 others were wounded.
21 shot, 3 fatally so far in Chicago during Memorial Day weekend. As Memorial Day weekend wore on, by Sunday morning [5/26/2019] Chicago police had responded to the shootings of 21 people, three of whom died from their injuries, officials said.
The Great Divorce? The Illinoisans Who Want Chicago Gone. Some may note about our country's left-right divide that if our nation were a marriage, there'd have been a divorce long ago. And this is precisely the idea in certain states where large urban areas dominate politically, such as New York and Washington — and Illinois, where a movement has been brewing to kick Chicago out of the state. At issue is the outsized political power of Cook County, home of the Windy City, and its five collar counties, heavily populated leftist bastions that dominate the literally dozens of conservative counties constituting most of the state. The result is that the majority of Illinois has unwelcome policies imposed upon it.
America's largest cities drowning in debt, with Chicago leading the way, study finds. America's 10 largest cities, largely Democrat strongholds, are drowning in municipal debt, according to a new report from government watchdog Truth in Accounting. The report sought out "to determine what ... overlapping financial entities mean for taxpayers' bottom line." Truth in Accounting said its purpose was to "calculate the various bills (and surpluses, when available) at the city government level and divide them out to determine a per-Taxpayer Burden." The two cities with the highest burden: Chicago and New York City; Chicago's combined taxpayer burden: $119,110; New York City's combined taxpayer burden: $85,600.
The Breakdown Of Law In American Cities. The carnage that is being allowed to continue in Chicago alone should be enough to get people to stand up and take notice. Chicago has been experiencing an unprecedented rate of homicide for a long time and while the situation is believed to be improving, it is impossible to ignore the high rate of shootings in Chicago and how law enforcement officers do not seem to be as plentiful as they should be. The statistics pointing to a lower homicide rate are questionable considering how many reports of violence you see just glancing over the local Chicago television news sites. Shootings are so prolific that it is impossible for law enforcement to keep up with investigations. One has to wonder what laws are not being enforced that are leading to such horrific waves of killing and violence.
Testimony from legally blind eyewitness results in murder conviction; case now under review. The murder conviction of a Chicago man is under review in Illinois, after it was revealed following trial that the key witness — who purportedly saw the crime and identified the perpetrator — is legally blind. Dexter Saffold swore under oath five years ago that he saw Darien Harris kill a man at a South Side gas station in 2011. While there was no physical evidence linking Harris to the crime, and surveillance footage did not show the shooting or the suspect's face, Cook County Circuit Judge Nicholas Ford found Saffold to be an "honest witness" who gave an "unblemished" testimony, according to a report in the Chicago Sun-Times.
Looks Like Kim Foxx May Not Be In The Clear After All. Pretty much all the news we've heard surrounding the charges against Jussie Smollett and how they were dropped has been bad. Nobody was going to be held accountable for anything and it would all fade into the history of The Chicago Way, right? That was the impression I was left with, at least. But perhaps not. One judge has apparently grown fed up with the sleazy process unfolding in the media and would like a word with the woman whose office was responsible for cutting the deal.
Attorney Kim Foxx Has Been Subpoenaed For How Her Office Handled Jussie Smollett Case. Kim Foxx, Cook County State's Attorney and her deputy, have been subpoenaed in association with their actions with the Jussie Smollett case. [...] I remember what the police commissioner of the city of Chicago said after the Smollett investigation was completed. He candidly spoke about the overwhelming evidence against Smollett including the sworn statements of the Nigerian brothers who staged the alleged "attack," video footage, receipts, etc., which led to 16 charges against him. Not 1,2 or 3 charges, but 16. Then all of a sudden they were dropped without further explanation. How is justice served this way? Or is this the old "celebrity" justice?
Alderman believes Foxx's "soft on crime" policies to blame for "wilding" by teens in Chicago. A Chicago alderman believes "soft on crime" policies by Cook County State's Attorney Kim Foxx helped embolden hundreds of teens who took part in a massive "wilding" in downtown Chicago Wednesday night [4/17/2019]. Chicago police say more than 30 teens were arrested, and it has merchants on the Mag Mile jittery. Police estimate about 500 teens, spurred on by social media, flooded into the downtown area, many intending to create havoc.
Why Do Most People in This Country Work, while Others Never Will? [Scroll down] In President Obama's home town, the south and west side neighborhoods of Chicago had long been decimated by the long-term effects of a stream of uninterrupted rule by Democratic mayors. The people left behind in these neighborhoods long ago gave up hope of a better life and have been inevitably forced to rely on public assistance and making money in the underground economy, including an unlawful drug trade dominated by violent gangs. [...] Chicago's scourge of violent crime is the number-one issue facing that city. Let's see if Mayor Lori Lightfoot understands that policies focused on job creation and generating economic opportunities for the people living in these neighborhoods as well as all of Chicago's citizens must be her number-one priority.
Outbreak of Colorblindness Strikes Chicago Reporters. Chicago picked a strange time to go all colorblind on us. The occasion was the occasional riot in one of America's premier high-end shopping districts: the Magnificent Mile. Wednesday night [4/17/2019], 500 people rampaged through downtown looting, destroying property, attacking white people, defying police, stopping traffic, threatening tourists, and created lots of mayhem and chaos. All on video. Some of which you can find [online]. If local media is to be believed, race had nothing to do with the fact that every single one of the rioters was black. Strange behavior from a local media that is obsessed with race, especially white racism and black victimization.
Sources: Top Foxx aide resigning; City sues Smollett. A top aide to Cook County State's Attorney Kim Foxx who played an important role in the Jussie Smollett case is preparing to leave the office for private practice, according to multiple sources in the county justice system. April Perry, Foxx's Chief Deputy and Chief Ethics Officer, will be joining a former top Foxx aide at a private law firm, the sources said. Perry did not respond to emails seeking comment about her plans. A spokesman for the State's Attorney's Office said Thursday [4/11/2019], "We have not received a resignation letter from Ms. Perry. She is still employed at the Cook County State's Attorney as Chief Deputy and Chief Ethics Officer."
Shootings spike nearly 60 percent at start of April compared to last year. At least 88 people have been shot within city limits in the first 10 days of April, according to data kept by the Chicago Sun-Times. Last year, 56 people were shot in the same time period. The shootings have also been more deadly — 20 people have been shot to death so far this month, compared to seven during the same period last year.
Mayor-elect Refers to Spate of Chicago Shootings as "Summer Violence Season". It was a warm but deadly weekend in the Windy City. From early Saturday morning until late Sunday morning [4/7/2019] 24 people were shot in Chicago. Casualties included at least three children under the age of 13. Five adults were murdered over the weekend. [...] After such a terrible and bloody weekend, you might think that the incoming mayor of the city would be seething over the deaths of her citizens and vowing vengeance on those who perpetrated these heinous crimes. But Mayor-elect Lori Lightfoot seems to believe that such violence is a seasonal thing.
If Chicago is a black political mecca, why are African-Americans leaving the city in droves? Since Lori Lightfoot's historic victory last week, the list has been passed around proudly as a symbol of the achievements of African-American women in the Chicago area. While hardly anyone was paying attention, black women rose up and took charge of the most high-profile positions in our city and county government. If you throw in the African-American men also in top spots, the changing political tide is even more astounding. I have a question, though. If our city really has become the black political mecca it appears to be, why are African-Americans leaving Chicago in droves?
Illinois Congressman Bobby Rush slams the Chicago police union as the 'sworn enemy of black people'. Illinois Congressman Bobby Rush has called the Chicago police union the 'sworn enemy of black people' as he defended prosecutor Kim Foxx in the wake of the Jussie Smollett saga. Rush slammed the Fraternal Order of Police on Saturday following their repeated calls for Foxx, the Cook County State's Attorney, to resign after her office dismissed charges against Smollett. 'The FOP is the sworn enemy of black people, the sworn enemy of black people,' the Democratic Congressman said.
No One Had A Problem Watching A Man Get Beaten Up Until He Pulled Out His Gun. According to CWB Chicago, the incident occurred at Magnificient Mile where just two days prior, a violent mob forced police to intervene, resulting in 21 arrests. Video shot from within the McDonalds showed two young black men attempted to assault an older white man. One of the young men attempted to wield mace against the older man, but quickly retreated as the other got into a grappling match with the older man. The fight resumes behind ads on McDonald's windows, but suddenly the young man grappling with the older man retreated. As the older man came into view, he could be seen holding a gun at the youth attacking him.
Attack on River North McDonald's security guard caught on video. Two people attacked a security guard at a downtown McDonald's restaurant and the incident was caught on cell phone video. It is unknown how the incident began but video shows the security officer working the McDonald's at 10 E Chicago Avenue fighting with two men. As customers look on, the security guard drew his weapon and the men backed off.
New Chicago Mayor's First Order Of Business: Getting To The Bottom Of The Jussie Smollett Case. Chicago's new mayor, Lori Lightfoot, hasn't even been sworn in yet, and she already has a top priority: figuring out exactly what is going on in Cook County Prosecutor Kim Foxx's office. Lightfoot, who won Chicago's mayoral election by a near-50 point margin on Tuesday [4/2/2019], is the city's first black female (and first openly gay) mayor. She campaigned largely as an outsider to the Chicago machine. Lightfoot is, herself, a former Assistant U.S. Attorney, who served at the head of Chicago's Police Board and Police Accountability Board after leaving legal practice for public service.
How Chicago Democrats Created Trump's Border Wall Problem. Political power in the U.S. is not inherited, it is based on majority elections within states. This means that whoever successfully influences voters in a geographical area will win the elections. The earliest blatant attempt at such control was developed and perpetrated by Elbridge Gerry, the governor of Massachusetts in the early 1800s. His scheme of voter manipulation was to map out the location of known voters by their past political preferences. He ended up ultimately redrawing districts to capture the largest number of known voters who supported his party. This method is now widely known as gerrymandering and the most outrageously blatant gerrymandered congressional district is Congressional District 4 in IL. This is the district that recently ousted Luis Gutierrez and replaced him with Jesus Garcia in Chicago.
Gunfire at family gathering in Chicago wounds at least 6, including 2 children. An 8-year-old boy and 10-year-old girl were among at least six victims in a drive-by shooting Saturday evening [4/6/2019] that targeted a family party in a neighborhood on Chicago's South Side, authorities said. [...] The scene provided little physical evidence for investigators, who were reviewing surveillance footage from nearby cameras, the Sun-Times reported. Witnesses were not cooperating with officers, Chicago police spokesman Anthony Guglielmi said.
Suburban police chiefs blast Foxx on Smollett, felony procedures, and more. New details are out this morning about the specific issues that suburban police chiefs are going to raise today as they express "no confidence" in the performance of Kim Foxx as Cook County State's Attorney. CWBChicago reported last night that the North Suburban Association of Chiefs of Police had sent Foxx a "no-confidence" letter and the group would be participating in a press conference with the Chicago Fraternal Order of Police to announce their concerns this afternoon [4/4/2019].
Voter turnout for Chicago likely to rival historic low, election official says. It was an election that made history in Chicago, sending the first black woman to City Hall, but you wouldn't necessarily know it from the dismal turnout at the polls across the city, according to unofficial results from the Chicago Board of Election Commissioners. With voters deciding whom they preferred for mayor and a handful of aldermanic races, turnout in Tuesday's runoff election rivaled historic lows. Only 32 percent of voters, or 509,624 people, cast ballots, according to unofficial data released by the board as of 8 p.m.
Lori Lightfoot wins Chicago mayoral race, to become city's first black woman mayor. Former federal prosecutor Lori Lightfoot easily won the Chicago mayor's race Tuesday /4z2z2019=, earning support from every part of the city to defeat a longtime political insider and become the first black woman and openly gay person to lead the nation's third-largest city. Lightfoot, who had never been elected to public office, delivered a commanding victory over Toni Preckwinkle, who served in the City Council for 19 years before becoming Cook County Board president. Preckwinkle also is chairwoman of the county Democratic Party. Lightfoot promised to rid City Hall of corruption and help low-income and working-class people she said had been "left behind and ignored" by Chicago's political ruling class.
Retired justice seeks special prosecutor probe of Foxx in Smollett case. Former Illinois Appellate Court Justice Sheila O'Brien today said she will personally petition the courts to appoint a special prosecutor to investigate Cook County State's Attorney Kim Foxx's handling of the Jussie Smollett false hate crime case. "This is exhausting, but it has to be done," O'Brien said this morning in an op-ed published by the Chicago Tribune. "We deserve answers. We deserve open court files. We deserve transparency in every case."
Chicago's embattled police are fighting back. What have we learned about the Jussie Smollett case so far? Among other things, that it's starting to get very stupid to mess with the Chicago police. The embattled department is obviously fighting back against the leftist prosecutor's effort to throw out all its thousands of hours of solid police work, proving beyond the shadow of a doubt for news readers at least, that Jussie Smollett faked his own hate-crime attack in a bid to make more money on his television show, and tried to smear President Trump's supporters as a side benefit. The backlash is obvious, not just from angry statements to the press from Chicago police officials, but in its lightning-swift release of police files regarding the Jussie Smollett case, one step ahead of the prosecutor's office's bid to seal them from human eyes forever.
Chicagoans slam Rahm Emanuel in wake of Jussie Smollett scandal, call him hypocrite over handling race relations. Mayor Rahm Emanuel blasted his city's handling of "Empire" actor Jussie Smollett's case this week, calling the surprise deal made by prosecutors a "whitewash of justice" that sends a "clear message" that those in power are treated differently — but now some are pushing back and say his comments on accountability are nothing short of hypocrisy. "To hear Mayor Rahm Emanuel call the prosecutors' decision to accept an alternative resolution to the Smollett case a "whitewash of justice" in a city with a police and prosecutorial history as checkered as ours rang not just wrong, but fundamentally ridiculous," opinion writer Mikki Kendall wrote. "Whether one's personal belief about whether Smollett told the whole truth, a portion of the truth or an outright lie when he reported being assaulted, there is no reality in which the Mayor of Chicago, or the head of the Chicago police force, have the moral authority to stand in judgment of anyone's morality."
Jussie Smollett 'Whitewash' Is About Chicago Mayor Election. Smolett was facing 16 felony counts before the office of Cook County State's Attorney Kim Foxx (who had recused herself) dropped all charges. Emanuel called it a "whitewash of justice," and other officials made similar comments. Why? One reason is simple: the facts in the case, as presented when Smollett was charged last month, are impossible to dismiss. Prosecutors, who bizarrely dropped the charges in recognition of Smollett's past community service, said they had not exonerated him. And while Smollett claimed to have been "truthful" throughout, his own attorney blamed the attack on the Osundairo brothers — contrary to Smollett's claim that his assailants had been white.
The Chicago Way and Jussie Smollett. Over a century ago, Carl Sandburg captured the essence of the Second City in the verses of "Chicago." [...] This crooked culture vaulted to national attention again Tuesday [3/26/2019] with the inexplicable dismissal of 16 felony charges against actor Jussie Smollett. Given the gravity of the allegations, combined with the ironclad prosecution evidence believed to be assembled against Smollett by the Chicago Police Department, the only reasonable conclusion regarding this dismissal involves the crooked "Chicago way" of influence-peddling.
Chicago Police Union Wants A Federal Investigation Into 'Interference' In Jussie Smollett Case. Chicago's Fraternal Order of Police is officially requesting a federal investigation into whether the Cook County State's Attorney, Kim Foxx, tried to interfere into the department's investigation of "Empire" star Jussie Smollett on behalf of a former Obama administration official.
What if there was a Mueller probe of the Chicago City Council? My hobby of urban exploration brings me to all nooks and crannies of Chicago. And there's one street corner that jumps out as a center of crime. Just last week news broke that one of the no-goodniks who has been an active member of the group that congregates there will accept a guilty plea deal. And another person, an ex-con, who used to hang out on that block but doesn't anymore, pleaded guilty too. Since 1973 thirty-five members of this makeshift gang have served time in prison. What about other people who operate there? Are they engaged in illegalities? I'll wager many of them are.
Chicago Swerves Hard Left. One of the signs of the many seismic shifts in American political life is the collapse, at least tentatively, after 88 years, of the Democratic Party machine in Chicago. [...] Conservatives have not been prominent in Chicago since the days of the last Republican mayor, William Hale "Big Bill" Thompson, a reactionary blowhard who pitched to the city's Irish and German communities by promising to "punch King George V on the nose." Although a Republican, he was such a scoundrel that when he died in 1944, the Chicago Tribune, published by the archconservative but formidably successful Colonel Robert R. McCormick, commented: "For Chicago Thompson has meant filth, corruption, idiocy, and bankruptcy ... He has given the city an international reputation for moronic buffoonery, barbaric crime, triumphant hoodlumism, unchecked graft, and a dejected citizenry ... He made Chicago a byword for the collapse of American civilization ... and excelled himself as a liar and defamer."
Low voter turnout so far in historic Chicago mayoral race. Chicago barely escaped setting a record for low voter turnout in the historic 14-way mayoral race, sparking speculation that voters wanted the field to clear some before choosing their favorite in the April 2 runoff. Nearly 539,000 residents — about 34 percent of registered voters — had cast ballots as of 7 p.m. Tuesday [2/26/2019], according to unofficial Chicago Board of Election Commissioners data. That anemic total ranks among the lowest turnout levels recorded in a city election since it was 33 percent in 2007, when Richard M. Daley won his sixth and final term.
The Editor says...
If there is a Democrat political machine running, why vote at all? The Party will install the candidate it selects.
Rahm's retirement sets off wild Chicago scramble. The Daleys collectively ruled Chicago for a total of four decades, dating back to the 1950s. Now, after a brief interregnum, the family reign might be extended. Bill Daley, the former chief of staff to President Barack Obama, is emerging as a late contender in the crowded Feb. 26 mayoral race, a contest featuring 14 people vying to succeed two-term Mayor Rahm Emanuel.
Chicago Is The Most Corrupt American City: Report. The Chicago metropolitan area was ranked as the most corrupt U.S. city in a new report from the University of Illinois at Chicago. Along with Chicago, Los Angeles topped the list of the most public corruption convictions in America, based on the number of federal corruption convictions between 1976 and 2017. [...] Drawing information from the Department of Justice, the report shows 25 public figures were convicted of charges tied to corruption in 2017 in the City of Chicago and the northern third of Illinois. 2017 was the most recent year for which the DOJ data was available, the report says.
Chicago chases fake case, ignores 400 murders. Chicago suffered 530 murders last year. The victims ranged in age from 1 to 93. Police will solve 17% of those murders because most of the victims are young black males killed by young black males. Sadly, our society does not care about black on black crime. But actor Jussie Smollett, 35, told police that at 2 a.m. two white men in MAGA hats called him names, put a noose around his neck, and spilled bleach on him. Oh and he got a black eye. Chicago police are treating the case as if it were a murder while dismissing more than 400 murders as if they were hoaxes. [...] The Smollett case isn't a crime, even if his bizarre tale is true. He got a black eye. 530 people were murdered. But the Chicago Police are promoting the Smollett case because it serves an agenda designed to gain power and control Americans.
FBI investigation into Chicago corruption secretly recorded the boss of bosses in Illinois politics. I hate to raise expectations prematurely, but this could be really big. Not only Chicago, but the entire state of Illinois has been a cesspool of political corruption as long as anyone alive can remember, all of it a subsidiary of the Democratic Party, even when, as occasionally happens, a Republican occupies the governor's office. For the first time, there is a hint that a long-running federal investigation may actually target the real power at the center of it all. Late last year came news that the FBI raided the office of Alderman Ed Burke, taking boxes and boxes of records. Burke, who is in his fiftieth year in office as an alderman, is widely regarded as the most powerful member of the City Council, a power who has outlasted every mayor, quietly running things while the more visible mayor takes the brickbats.
3 Chicago police officers found not guilty of covering up shooting of Laquan McDonald. Three Chicago police officers have been found not guilty of falsifying details to cover up the shooting death of Laquan Mcdonald in 2014. McDonald was shot 16 times by Chicago police officer Jason Van Dyke, who was found guilty of murder in October. Det. David March, 60, and patrol officers Joseph Walsh 50, and Thomas Gaffney, 45, were each charged with conspiracy, official misconduct and obstruction of justice. A Cook County judge acquitted the officers of all charges.
The Democrat Who Banned Guns in Chicago Had 23 Guns. "Bullets and booze don't mix," Alderman Edward Burke growled. Then the Chairman of the Finance Committee vowed to fight the NRA. He had spent much of his 50 years in power fighting for gun control. And the man dubbed "Alderman-for-Life", whose wife who sat on the Illinois Supreme Court, had the heft. [...] Burke, an Obama and Blagojevich ally, and the godfather of Chicago politics (dubbed its real mayor), hated and loved guns at the same time. He had nearly as many guns as he had gun control bills. When the FBI raided the offices of the powerful Chicago Democrat, they found 23 guns. That's a lot of guns for one man. Especially for a man who had worked hard to ban handguns in Chicago.
Chicago woman with concealed carry license shoots, kills robber: police. Police say a woman with a concealed carry license shot and killed a man who tried to rob her. It happened just before 6 a.m. Tuesday [1/8/2019] in the 500 block of West 103rd Street in Chicago's Fernwood neighborhood. The 25-year-old woman was standing at a corner, possibly waiting for a bus, when a man, armed with a weapon, tried to rob her. Police say she showed her weapon and then shot the man in the neck. He fled the scene and was located in the 400 block of West 103rd.
Chicago Seized And Sold Nearly 50,000 Cars Over Tickets Since 2011, Sticking Owners With Debt. According to a WBEZ analysis of thousands of towing records and invoices, the city regularly pulls residents into a nexus of ticket-related debt and car seizures that is stunning in its scope. In 2017 alone, Chicago booted more than 67,000 vehicles for unpaid tickets. In about a third of those cases, the driver couldn't afford to remove the boot, and the vehicle was later towed to a city impound lot. Of those 20,000 impounded cars, more than 8,000 ended up like Botello's: They were sold off, with the owners receiving none of the sale proceeds. Instead, the city and its towing contractor pocketed millions of dollars, while residents were left with ticket debt.
The arrest of a powerful Chicago alderman who has been in office for 50 years and the corruption tax. Chicago isn't so much a city as it is a racket. The federal criminal complaint issued Thursday against Alderman Edward Burke, who has been a member of the Chicago City Council for 50 years — he replaced his father who died in office — has overshadowed the Chicago mayoral race. That election, along with that of the fifty City Council seats, takes place late next month. As their are 15 candidates for mayor, it is unlikely one person will achieve a majority, so the top two vote-getters will face off in April. Incumbent Rahm Emanuel, after two terms as mayor, chose not to run for a third. For much of his decades in office, Burke, 75, has been chairman of the City Council Finance Committee, he resigned that post Friday morning. Burke remains a candidate for reelection for his aldermanic seat and he is still the Democratic committeeman of his ward, a post he's held since 1968. The Finance Committee chairman is second most powerful politician in Chicago government. Burke is the lead partner at the law firm Klafter and Burke, which specializes in property tax appeals. The committee's powers are vast and they of course include tax levies.
Why Ald. Ed Burke May Have Been Allowed To Have 23 Guns In Government Building. He's been a staunch supporter of gun control measures for decades, but in a surprising twist, federal prosecutors revealed Thursday that nearly two dozen firearms were discovered in Ald. Ed Burke's offices during their raids in November. It's still not known if the guns that were found in November were discovered at Burke's ward office or at City Hall, but it's hard to miss the irony of a staunch gun control advocate having to turn over 23 guns as a condition of his bond.
Chicago Ald. Ed Burke charged with corruption. Ald. Edward Burke, the longest serving alderman in Chicago history, has been charged with attempted extortion for "corruptly soliciting business" for his private law firm, according to a federal complaint unsealed Thursday [1/3/2019]. Burke was charged with one count of attempted extortion for conveying to company executives at a group of Burger Kings in 2017 that they'd get the permits if they signed on as clients at Burke's private property-tax law firm in Chicago, the 37-page complaint said. If convicted, he faces a maximum penalty of 20 years in prison and a $250,000 fine.
Video Shows Beating at CTA Red Line Chicago Station. Chicago police are looking for a group of male teenagers wanted in connection with several attacks that happened Dec. 29 at the Chicago Avenue Red Line station. A Facebook video shows a man being beaten during one of the attacks. [Video clip]
Rahm Emanuel, racism, and Chicago Public Schools' massive, underreported sex abuse scandal. Why is Mayor Rahm Emanuel getting a pass on the Chicago Public Schools rape and sexual abuse scandal? In this era of #MeToo and grand jury investigations of the Catholic Church, Emanuel should have been driven out of Chicago with pitchforks. Instead, the Democrat Party and the media have been giving him high-fives as he takes a victory lap on his mayoralty. Back in June, a Chicago Tribune investigation uncovered 523 credible cases of rape and sexual abuse of minors at CPS over the last 10 years. Again, note that this enormous number is in just one city over 10 years.
Chicago: Less blood spilled in 2018, but still a violent year. The Los Angeles Times is reporting that Chicago lowered its body count in 2018, but the city still managed to record more homicides than Los Angeles and New York combined. The revelation came as Chicago police made the first arrest of the new year for a "gun related crime" only two minutes after midnight. Predictably, the guy they arrested had prior convictions and he was described as an "armed habitual criminal."
Chicago's cluster of police suicides raises alarms. When Roland Perpignan thinks of his younger sister's last drive to work in September, he imagines her in tears over what she was about to do. Regine Perpignan, a 26-year police veteran in Chicago, parked outside the police force's 5th District headquarters and killed herself with her service weapon. Her death was one of five suicides of a Chicago officer in the past six months, the most recent occurring on Tuesday [1/1/2019], police and union officials said.
Chicago police make first gun-related arrest of 2019 — two minutes into new year. For a minute, all was well in Chicago. But that short reprieve for the crime-ridden city was soon shattered, as police made their first arrest for gun-related crime just two minutes into 2019. Darrell Rashawn Rhyme, 23, was taken into custody at 12:02 a.m. on New Year's Day after trying to run away from officers during a traffic stop, according to police and media reports.
Roaming mob of 'urban youth' terrorized Chicago's 'Magnificent Mile' in below-freezing weather, sent Asian bystander to the hospital. Cold weather no longer is acting as a deterrent to the marauding mobs of teenagers (of no particular demographic characteristic, according to Chicago mainstream media) roaming through Chicago's showcase shopping district along Upper Michigan Avenue around the Water Tower. News of the attack could not be ignored, because the famous Water Tower Place Mall had to be closed and because the mob sent an innocent bystander waiting on a subway platform to the hospital.
Chicago's quietest restaurants. Looking to dine in peace? There's an app for that.
Gas-tax hike of up to 30 cents a gallon needed, Emanuel and suburban mayors say. Mayor Rahm Emanuel joined forces with suburban mayors on Tuesday to call for a 20- to 30-cents-a-gallon increase in the state's gasoline tax to bankroll sorely needed mass transit and road improvements. After that, the mayors argued that the gas tax should be increased every year to match the inflation rate. At a City Hall news conference Tuesday, Emanuel argued that 24 states have raised their gas tax since 2012 alone. Meanwhile, Illinois is "stuck in neutral" with a state gas tax of 19 cents a gallon that's been frozen since 1990 — even though federal taxes and local and state sales taxes and other fees push the overall tax rate far higher.
Police: Drug deal likely led to rush hour shooting in Loop CTA stop. Chicago police say a drug deal may have led to a 27-year-old man getting shot in a CTA pedestrian tunnel downtown Thursday during the height of rush hour. Police say high definition cameras from inside the tunnel which connects the Red and Blue lines at Jackson captured images of a man in a surgical mask shooting another man in the hip at close range before slipping away.
Chicago's New PlayStation Tax Shows How Greedy Politicians Can Be. A few weeks ago, PlayStation 4 users in Chicago were shocked when they turned on their consoles and saw a message from Sony. The message informed users that as of November 14, 2018, they would be required to pay a 9 percent "amusement tax" for PlayStation subscriptions such as PlayStation Now, PlayStation Plus, PlayStation Music, and others.
Another Turbulent Week with Some Big Mysteries. While the President was out of the country the FBI raided the office of Chicago Alderman Ed Burke, a guy who controlled the city and state finances. The Feds ordered everyone to leave, placed brown paper over the doors and went through the files in Burke's office. Is this Trump striking back? Is Obama's cover coming undone? The Chicago field office offered no comment. It's not clear they were even in the loop respecting this raid.
Federal agents show up at Ald. Ed Burke's City Hall office, paper over windows. Federal agents showed up unannounced at the City Hall office of Finance Committee Chairman Ed Burke, kicked everyone out and papered over the windows Thursday morning. The exact nature of their visit was not known, but Ald. Burke (14th) has dodged dozens of federal investigations over five decades in Chicago politics. A source told the Sun-Times the raids were in response to new allegations, and not prompted by any past controversies that have swirled around Burke.
Four dead in shooting incident in Chicago. Four people were shot and killed on Monday, including the suspected shooter and a Chicago police officer, at the Mercy Hospital on the South Side of Chicago. An emergency room doctor was also killed, according to ABC7 news. Police said shots were fired both inside and outside the hospital between 3:00 p.m. and 3:30 p.m. local time.
Chicago: 2,530 Shot, 469 Killed So Far This Year. Over the weekend, 43 people were shot in Chicago and 5 of the victims died, making it one of the most violent weekends in the Windy City this year. Since the beginning of the year, 2,530 people have been shot in Chicago, according to the shooting and homicide data maintained by the Chicago Tribune. Further data, collected by the Chicago Sun-Times, shows there have been 469 homicides in Chicago so far this year — 408 of those deaths resulted from shootings. Another 30 homicides were caused by stabbing and another 31 deaths were caused by "another type" of violence. Despite these crimes, a new YouGov poll shows that nearly half (45%) of Chicagoans say gun violence is "not a problem." Fifty-one percent say it is "a problem."
Property manager who collected millions in fees accused in lawsuit of 'grossly mismanaging' South Side buildings. After collecting millions of dollars in fees from affordable housing deals, a Chicago property manager and two of his firms have been accused in a federal lawsuit of widespread mismanagement centered on extensive problems in what had been billed as a "model" way to house low-income residents. The suit filed Monday [10/22/2018] in U.S. District Court follows a [Chicago] Tribune investigation that detailed how the real estate manager teamed with a newly formed nonprofit to get state help to buy 81 South Side buildings and then secure property tax breaks.
Chicago funeral shooting leaves 6 wounded, report says. At least six people were shot on Monday [10/22/2018] outside of a funeral service in Chicago, Illinois, where a service was taking place for a local rapper. The incident occurred around 12:30 p.m. local time outside Bethlehem Star Missionary Baptist Church, according to the Chicago Sun-Times.
Former Obama Justice Department official on consent decree: Chicago 'wants this'. A key deputy to former U.S. Attorney General Loretta Lynch says police reform was already "long overdue" in Chicago when she and Lynch came to town in January 2017, accusing the Chicago Police Department of violating constitutional rights. Nearly two years later, Vanita Gupta says, that reform is now "desperately needed." Gupta, the former head of the Justice Department's civil rights division, made her comments in a three-page letter to the federal judge who is considering whether to approve a proposed consent decree negotiated by Mayor Rahm Emanuel and Illinois Attorney General Lisa Madigan. It would govern police reform in Chicago.
Man sentenced to 3 years for pushing stranger off CTA platform. A Northwestern University neuroscience graduate was sentenced to three years in prison for pushing another man off a Chicago subway platform and onto train tracks. Chad Estep pleaded guilty last week [9/26/2018] to aggravated battery after a more serious charge of attempted murder was dropped.
Masked gunman targeting victims in Chicago neighborhood, 2 men killed over 2 days, police say. Two seemingly random "execution-style" shootings in a Chicago neighborhood appear to have been committed by a mysterious masked gunman using the same firearm, officials said Tuesday [10/2/2018]. Chicago Police said at a news conference ballistics tests showed the same gun was used in the killings of 73-year-old Douglass Watts and 24-year-old Eliyahu Moscowitz in the city's Rogers Park neighborhood on the North Side.
Chicago pension fiasco: $54M lost on deal with Daley nephew, ex-Obama boss. A dozen years ago, five financially strapped city of Chicago pension funds invested $68 million in a shaky real estate deal put together by a former boss of President Barack Obama and a nephew of Mayor Richard M. Daley. It was a high-risk investment. Allison S. Davis — a longtime Daley ally who once headed a small Chicago law firm that gave Obama his first job out of Harvard Law School — and Daley nephew Robert G. Vanecko even warned in the prospectus that the pension funds could lose their entire investments.
Watchdog sees 'scheme to defraud' in Pritzker toilet tax break. Cook County's chief watchdog has concluded that more than $330,000 in property tax breaks and refunds that Democratic gubernatorial candidate J.B. Pritzker received on one of his Gold Coast mansions — in part by removing toilets — constituted a "scheme to defraud." Cook County Inspector General Patrick Blanchard also recommends in the confidential report that Cook County should try to recover the money from the billionaire. Asked whether he would repay his tax savings, Pritzker on Monday afternoon said only, "We're going to follow whatever the recommendations, whatever it is." The bombshell report comes just weeks ahead of a contentious November election, with polls showing Pritzker ahead by double digits.
Chicago receives federal grant to relieve South Side rail congestion. Chicago's South Side gets a big financial boost to help relieve rail congestion. A big grant from the federal government is making project decades in the making become reality. It is known as the worst rail bottleneck in the country. Dozens of freight and Metra trains cross each other's paths daily between 71st and 79th Streets. Known as the 75th Street corridor, there are so many trains, they crawl their way through the area leaving frustrated residents. "Traffic gets real bad, it's usually backed up from the light all the way down to the railroad tracks," said resident George Curley.
25 face drug charges for selling fentanyl, heroin in Chicago. More than 25 people are facing federal and state drug charges for selling fentanyl or fentanyl-laced heroin in Chicago. Many of the defendants were arrested Thursday [9/27/2018], and several have already begun making initial appearances in federal court in Chicago, according to the U.S. attorney's office.
City plan to sell $15M painting slammed as questionable way to upgrade library. Civic Federation President Laurence Msall on Monday [10/1/2018] raised serious concerns about Mayor Rahm Emanuel's plan to sell off a valuable piece of public art and use the proceeds to give the West Side a regional library. Emanuel wants to restore the Legler branch library, 115 S. Pulaski Rd., to the regional status it held until the 1970s. That would require the city to spend about $11.2 million to expand the 36,000-square-foot library and another $1.7 million-a-year to expand its programming and operating hours to match the city's two other regional libraries.
4 killed, 9 wounded Sunday in city gun violence. A series of shootings across Chicago Sunday [9/30/2018] left four people dead and nine others wounded, including a 13-year-old boy shot to death on the West Side. At 4:40 p.m., Ujuan Drape was walking on a sidewalk at 4:40 p.m. in the 5500 block of West Monroe Street when a green SUV drove by and someone inside fired shots, according to Chicago police and the Cook County medical examiner's office.
Jon Burge, Chicago's Most Famous Corrupt Cop, Is Dead at 70. Jon Burge, the former Chicago Police commander synonymous with the city's history of police brutality and excessive force, died Wednesday at age 70. If you need to know exactly why Chicago's law enforcement environment is such a disaster, just google Burge's name. The disgraced cop even has his own Wikipedia entry documenting allegations of his abuse and torture across two decades of more than 200 people, mostly black men, in order to secure confessions. He and his detectives have been accused of beating, suffocating, burning, and even using cattle prods and full on electro-torture to force suspects to confess.
Chicago sets up universal income task force as city seeks ways to tackle poverty. Chicago Mayor Rahm Emanuel will form a task force that will consider implementing the so-called "universal basic income" program in the city, as the embattled mayor seeks to cement his progressive legacy after promising not to run for another term. The idea for the program, which would make monthly payments to a number of Chicago families without any conditions, has been floated around in the city for months now. Back in June, Chicago's North Side Ald. Ameya Pawar introduced a resolution calling upon the mayor to launch the pilot of the program and pay 1,000 families $500 every month.
Senator Durbin Blames GOP For Chicago Gun Violence. Actor James Woods slammed Sen. Dick Durbin after the Democratic Illinois Senator blamed the Republican Party in a tweet for Chicago's gun violence problem. Durbin shared an ABC News report on his Twitter account about a 19-year-old "anti-violence activist" who was shot while standing outside a store in Chicago's South Side. "This is heartbreaking," Durbin wrote. "Chicago has lost far too many aspiring young people to senseless gun violence. When will Republicans in Congress finally decide to act?"
Dick Durbin Says The GOP Is To BLAME For Chicago Violence. On Saturday [9/8/2018], the Democratic senator from Illinois shared an ABC News story about 19-year old 'anti-violence activist', Delmonte Johnson, who was shot in the chest and later died in hospital. Johnson was standing outside of a store in Chicago's South Side when he was shot. It is indeed a senseless tragedy. Durbin decided to politicize the death of Johnson to score political points before the midterms.
Workers from 25 hotels strike in downtown Chicago. Workers are picketing outside several downtown Chicago hotels as housekeepers, servers, cooks and others participate in a strike as part of an effort to get better benefits. [...] Six-thousand workers are striking, the largest hotel walkout in Chicago history.
Cancer survivor killed by stray bullet hours after move to Chicago. A cancer survivor was killed by a stray bullet in Chicago over the weekend — just hours after arriving in the city to pursue his Ph.D., according to a new report. Shane Colombo got caught in the crossfire during a fight between two people in the Rogers Park neighborhood around 8:25 p.m. Sunday, ABC News reported. The 25-year-old's heartbroken mother, Tonya, told the network that he was running an errand to buy clothes hangers when he was killed.
Chicago Mayor Rahm Emanuel drops out, and it's Lord of the Flies, again. Mayor Rahm Emanuel drops a political bombshell on Chicago, announcing he won't run for re-election, and just like that the race for mayor has been transformed: It's Lord of the Flies on LaSalle Street. Bill Daley, son of the late Mayor Richard J. Daley and brother of former Mayor Richard M. Daley, is rumored to be getting in. And Illinois Comptroller Susana Mendoza, protege of Boss Madigan, might also jump. Now, the one announced candidate who benefits from Emanuel's decision to pull the plug is former Chicago Public Schools CEO Paul Vallas. He's no friend of the Rahmulans. And they are no friends of his.
Chicago Mayor Rahm Emanuel won't seek re-election. Rahm Emanuel's intense, turbulent eight years as Chicago mayor produced unexpected benefits and losses for the suburbs. The 58-year-old Chicago Democrat announced Tuesday [9/4/2018] he will not seek re-election in 2019, a stunning move that upends the political order in the region. "With our three children in college, Amy and I have decided to write another chapter," the mayor said Tuesday [9/4/2018] with his wife, Amy Rule, at his side.
Fireworks, cigarettes may have caused deadly Chicago blaze. Investigators seeking the cause of Chicago's deadliest fire in well over a decade were searching the porch area where the blaze started for evidence of fireworks, cigarettes or other smoking materials, a fire official said Monday [8/27/2018].
Chicago Plans to Take on $10 Billion More Debt to Make Up for $28 Billon Pension Hole. The Democrat-led city of Chicago has a new plan to try and make up the difference of a $28 billion pension deficit: take on another $10 billion in debt. As the pension for Chicago's municipal workers, including its police and firefighters, continues to spiral out of control, Democrat Mayor and former Barack Obama Chief of Staff Rahm Emanuel is launching a scheme to float an additional $10 billion taxable bond offering, according to Fox Business Network.
A Perfect Storm Threatens America's Survival. [V]iolent crime increased in many of the nation's largest cities in 2016 as metro areas saw jumps in homicide, robberies, and aggravated assaults. Chicago shooting deaths are approaching war-like proportions, with 664 people killed in 2017. So far in 2018, 360 homicides have been reported, most of them from gunfire. The Democrats who run these cities, many of them sanctuary cities, have no clue how to deal with the situation other than to spend more money of taxpayers dumb enough to stay behind. Democrat policies are leading to financial and social disaster.
Chicago has an idea to cover its staggering pension obligations: Sell bonds. Chicago is a beautiful city. No doubt overtaxed, but beautiful. But there are problems that come with the same political crowd running the place for almost nine decades. Ask Detroit. It has to do with debt, spending today and leaving worries about tomorrow to the next team of Democrats, which does the same. [...] In their efforts to stay in power, the meisters of Chicago have promised city workers of all kinds of very attractive pension plans. And the workers, in turn, return the favor with votes for their benefactors.
'A Literal State of Emergency': Caldwell Says Trump Must Step in to Help Chicago. In order to solve the onslaught of gun violence in Chicago, President Trump must be involved, Gianno Caldwell said Monday on "The Ingraham Angle." Caldwell, a Fox News political analyst and native of the Windy City, said that his city is "under siege." As of Monday morning [8/20/2018], 58 people had been shot, including six fatally, from Friday night to Sunday.
The Editor says...
After decades of Democratic Party rule, several generations of fatherless thugs living in government housing projects, and a welfare state introduced by Lyndon B. Johnson and perpetuated by Democrats ever since, now Donald Trump is expected (by the Democrats) to step in and fix this mess overnight.
Report: Public Schools Failed On Every Level To Stop Abuse In Chicago Schools. According to a new report, Chicago public schools aren't doing enough to protect students from sexual abuse. An independent review of sexual misconduct shows there were failures at every level. A prominent law firm conducted the study over the summer and found deficiencies in training, reporting, data collection and tracking trends in misconduct cases. The report details a failure to report potential sexual harassment, a lack of communication with the Department of Children and Family Services as well as employee misconduct allegations between students and staff.
57 shot across Chicago in weekend gun violence. Five people were killed and 52 others wounded in weekend shootings throughout Chicago. Since 5 p.m. Friday, 18 people were shot that evening, 23 were shot Saturday, and 21 were shot Sunday [8/19/2018].
Dozens gather at scene of 16-year-old's suicide following police chase: 'He had a promising future'. Dozens of people gathered Saturday night to mourn the death of a 16-year-old boy who police said shot himself after a chase, briefly clashing with officers who arrived on the scene. Steven Rosenthal died Friday night at his home in the 1500 block of South Keeler Avenue in the Lawndale neighborhood. The Cook County medical examiner's office ruled his death a suicide from a gunshot wound to the head. Chicago police said Rosenthal ran when officers tried to question him after spotting him with a weapon just before 7 p.m. Friday.
The Editor says...
Obviously he did not have a promising future. In addition to a misleading headline, the article immediately above includes a video clip purporting to show "Officers attempt[ing] to remove people from the street during a vigil for Steven Rosenthal on [Saturday night.] That's not a vigil, that's a mob. A vigil doesn't take place in the middle of a street, and usually doesn't involve a lot of shouting at the police and refusal to cooperate with them.
Chicago 'peace picnic' turns violent: 3 people shot, another is beaten. Three people were shot at a back-to-school peace picnic held at a playground in Chicago on Saturday night [8/18/2018]. A fourth person was beaten up at the event that was held to promote peace and community. The picnic, which took place at Seward Park on the city's North Side, was off to a safe start, but onlookers say the mood quickly turned when a group of young men showed up and started fighting.
Rahm Emanuel under increasing fire for linking Chicago violence and morals in minority neighborhoods. As Chicago braces for another bloody weekend, Mayor Rahm Emanuel is once again coming under fire for blaming a lack of morals in predominantly black and Hispanic neighborhoods for the recent spate of violent crime. Emanuel, who has been mayor since 2011 and is facing growing calls to resign from members of his own party, urged locals to "be a neighbor" and "speak up" to help law enforcement pursue killers, gang members and drug dealers. After one particularly violent weekend earlier this month when more than 70 people were shot, Emanuel deflected questions about police staffing and strategy. Instead, he ignited a firestorm when he said there needs to be a politically incorrect conversation about character and values.
Rahm Emanuel tells the truth about Chicago violence and gets fierce blowback. Chicago's mayor evidently forgot one of the iron laws of the Democratic Party: no members of any victim class can be held responsible for any problems that result from their behavior. [...] Perhaps it was the shock of seeing 75 people shot and 12 killed the weekend before last that impelled Rahm Emanuel to speak honestly about why such extreme violence is concentrated in a couple of neighborhoods.
Fourth instance of mob violence this year shuts down Chicago's fanciest shopping district. Business interests and police are doing their best to minimize attention to the slide into mob rule of the streets in Chicago's nicest, most famous neighborhood. But shoppers, tourists, and ordinary working Joes and Janes can no longer take for granted the freedom to walk around Chicago's upscale shopping district along North Michigan Avenue near the famous Water Tower. Four times this year, mobs of "urban youths" have taken to "wilding" and attacking random pedestrians while looting stores.
Shell Game: Chicago Considers Plan to Borrow $10 Billion to Pay Off Pension Debt. The city of Chicago is considering a plan to borrow $10 billion from the bond market to make increased pension payments and reduce unfunded pension liabilities. The plan does nothing to reduce the size of pension liabilities — it merely swaps one type of debt for another. City officials hope that by injecting more cash into the pension system now, they can leverage a higher rate of return in the pension funds than the interest they will have to pay on the $10 billion bond issuance.
Barack Obama, Chicago mayor? Early next year the first round of the Chicago mayoral election will be held, If no candidate achieves a majority, then the top two face each other in a runoff. The two-term incumbent, Rahm Emanuel, President Obama's first chief of staff, is running, as are several other candidates, each with baggage, including former Chicago Police superintendent Garry McCarthy, who Emanuel fired after the details of the shooting of Laquan McDonald became public, political gadfly and ex-Chicago Public Schools head Paul Vallas, and Cook County Circuit Court Clerk Dorothy Brown, whose office is under federal investigation. There is a one person who could wipe the floor with Rahm and these other candidates and easily avoid a runoff.
Chicago Is Next To Look At Universal Basic Income. It's the year of the Democratic Socialist and that means that some relatively crazy ideas are all the rage. One of the biggest is the dream-like vision of a society where you get paid whether you work or not. It's known as universal basic income (UBI) and it fits in nicely with the idea of each according to his needs. Can it work in the United States, particularly in some of our cash-strapped major cities? We may find out soon enough because Chicago is looking at giving it a go.
Shooting Up Chicago. An explosion of drive-by shootings erupted on Chicago's South and West sides this weekend. At least 74 people were shot, and 12 killed, between 3 p.m. on Friday [8/3/2018] and 6 a.m. on Monday. In one seven-hour stretch, starting around midnight on Saturday, at least 40 people were shot, four fatally, as gunmen targeted a block party, the aftermath of a funeral, and a front porch, reports the Chicago Tribune. Over two and a half hours that morning, 25 people were shot in five multiple-injury shootings, including a 17-year-old who died after being shot in the face. An 11-year-old boy, a 13-year-old boy, and a 14-year-old girl were also hit over the course of the weekend's bloodbath. Mt. Sinai's emergency room shut down for several hours due to the overload of bodies; in May, the entire hospital went into lockdown following a virtual riot in its lobby among gangbangers, reported Tribune columnist John Kass.
A Tale of Three Cities. Chicago has become more dangerous than many cities in the war-torn Middle East. This past weekend was another example of the killing fields of Chicago: "[a]t least 72 shot, 13 killed in Chicago over violent summer weekend, police department says." What's the mayor of Chicago doing in response? Maintaining and bolstering Chicago's status as a "sanctuary city" and virtue-signaling to fellow progressives, prioritizing illegal aliens over Chicago residents.
The Real Reasons for Chicago's Deadly Crime Wave. If you were somehow to identify and arrest every single one of the shooters involved in the weekend violence, you would no doubt discover that nearly all of them came from homes with absent fathers, and that nearly all of them had been previously arrested for violent crime. As Rahm Emanuel knows, to take a stand against hit-and-run fatherhood is to cast blame on a significant portion of the Chicago electorate. What's more, to do so would also cast blame on the leftist policies that gave rise to the welfare state and to which he owes his political career. The vast government apparatus that over the years has come to make fathers unnecessary, at least in a financial sense, lies at the very heart of Democratic politics. Single mothers may do their best, but the research is consistent and irrefutable: boys raised without fathers are far more likely to become involved in crime.
Chicago Walmart is forced to close temporarily after investigators found 400 RAT DROPPINGS inside the store. A Chicago Walmart temporarily closed on Wednesday after a health inspector discovered over 400 rodent droppings in the store. The store[,] located at 4650 West North Avenue[,] was closed after it failed a health inspection on Tuesday [8/7/2018]. There were 405 mouse droppings found in the store, according to the health inspection report obtained by the Chicago Sun Times.
Bloodbath in Chicago, 74 Shot, 12, Fatally in Weekend Shootings. This Bloody Chicago video is very intense. It includes coverage of a wounded woman who vehemently tells the police what she wasn't shot. She finally acquiesces to treatment.
Weekend Shooting Spree Leaves Six Dead, Over 50 Injured in Chicago. A weekend shooting spree left 10 dead and over 60 people injured in Chicago, which has left the city in a state of havoc. Sixteen of those shot were said to be teenagers, according to the Chicago Tribune. Sixty-three people have been shot since Friday at 5 p.m., according to ABC 7 in Chicago.
The Bloodbath In Chicago Continues. Just last week there were some massive protests in Chicago where outraged citizens shut down major traffic lanes, demanding that Mayor Rahm Emanuel do something about the wave of gang violence which has sent the city's murder rate to new heights. While we shouldn't condone the use of tactics which close down infrastructure in the name of free speech, it's clear that the residents of the city have plenty to be upset about. You can expect those protests to grow in volume because this weekend saw yet another staggering toll in shootings and loss of life. There were more than sixty people shot over the weekend, with ten dead.
It's time to hold Democrats responsible for Chicago's violence. Most Americans are appalled to read that 63 people were shot in Chicago over the weekend, with 10 fatalities. The numbers are huge, downright massacre-level. News coverage says Chicago's hospital and emergency rooms are now crowd scenes. Here in California, we are appalled at the death toll among firemen and other public workers in California's massive wildfires, brought about by eco-wackos and their environmental mismanagement, which have killed 7. In Chicago, seven dead would be a good day. What's going on? All of these attacks are gang-related, according to this report, and are happening in the 6th, 10th, and 11th Districts, all led by Democrats. What a massive sludge of corruption and thuggery rests behind that.
Democrat Rep Says Gangland's Not a Trump-Free Zone After 63 Are Shot. At least 63 people were shot from Friday [8/3/2018] through Sunday in Chicago, Rahm's gun-free zone. Ten were killed, some are children. Many of the wounded are children. It's safer in Kabul than it is in the Democratic hellhole run by Rahm Emanuel and his cronies. It's not the gun laws that are the problem since it's a gun-free zone. The gangs and possibly the Ferguson Effect are core problems. The Communist ideology is a problem. At least 40 people were shot, four fatally Sunday within seven hours in tightly gun-controlled Chicago.
A Weekend in Chicago. I assume that you have been wondering how things are in Chicago. You are certainly concerned about whether Mayor Rahm Emanuel is keeping his city safe. You know that Emanuel's Chicago has become a killing field, perhaps not leading the nation in homicide, but being one of our most violent cities. Strangely enough, no one seems to believe that the mayor has any responsibility for the gun violence. The "woke" media prefers to blame it on the NRA. Anyway, Chicago just had a very bad weekend. In less than two days, 60 instances of gun violence, nine deaths and fifty-one injured.
Chicago's Blacks Turn against Rahmbo. When President Trump announced that the unconstitutional DACA program, put in place by President Obama after Congress refused to pass it into law, would be allowed to expire unless Congress took action on border security, former White House chief of staff and current Chicago mayor Rahm Emanuel (aka "Rahmbo") announced that Chicago would become a "Trump-free zone," a sanctuary city welcoming and protecting any and all illegal aliens. [...] The problem is that he forgot the beleaguered African-Americans in his city burdened by debt and high taxes as its citizens fight poverty, joblessness, and high crime rates. They have dreams too, such as getting to school alive or being able to do their homework with a bullet piercing their bedroom window.
Chicago Mayor Rahm Emanuel Facing Backlash For Prioritizing Illegal Immigrants Over Citizens. Democratic Chicago Mayor Rahm Emanuel received backlash, on "Fox & Friends" Friday [8/3/2018], for favoring illegal immigrants over American citizens. Fox News political analyst Gianno Caldwell attended a Thursday protest in Chicago, where citizens marched against gun violence and demanded Emanuel's resignation. "Honestly, the residents of Chicago are fed up with Rahm Emanuel's inaction," Caldwell said. "In addition they are fed up with the violence. They don't see any change."
High levels of lead in Chicago's drinking water. Chicago is currently replacing 900 miles of water mains, and such work can increase lead levels in drinking water, the EPA says. And that might be the cause of the high lead content in Chicago's water. Excessive lead levels are particularly damaging to children as it can lead to developmental problems. In fact, dangerous lead exposures among Chicago's children could be a factor in the city's high rate of violent crime. The Chicago Park District may soon shut off nearly half of its water fountains on its crowded Lakefront Path because of the high lead content in its water. For twenty years I swigged that water when I was training for marathons. Chicago's two-term mayor, Rahm Emanuel, who is up for reelection next year, has been mostly quiet about the lead issue.
Chicago-Area Water District Official Resigns Without Explanation, Collects $95K Severance Package. The Metropolitan Water Reclamation District of Greater Chicago, or MWRD, the special-purpose state agency tasked with treating wastewater and preventing flooding in Cook County, agreed July 12 to award a $95,000 severance package to former executive director David St. Pierre, according to the Chicago Sun-Times. The agreement also includes six months of health insurance. St. Pierre had resigned from the agency effective June 27, following an investigation by the MWRD board, the contents of which have remained undisclosed. The agency officially announced St. Pierre's resignation July 5, but declined to offer an explanation for his termination. MWRD Commissioner Debra Shore said the investigation did not involve sexual or criminal conduct but refused to comment further, due to a non-disparagement clause in the severance agreement.
15 Former Chicago Aldermen Collect 6-Figure Pensions. Of the 38 former elected Chicago officials currently receiving pensions, 15 former aldermen see yearly payouts exceeding $100,000, according to documents from the Municipal Employees' Annuity and Benefit Fund of Chicago, or MEABF. Two additional aldermen receive annual pension payouts just a few thousand dollars shy of $100,000. On average, the 15 former aldermen collecting six-figure annual pensions have accumulated $768,500 in total gross pension benefits. Four of those ex-aldermen have accumulated more than $1 million in gross benefits.
The Blue-State Housing Bubble. The best illustration of the current housing bubble can be seen with a specific example. I know a person on the northwest side of Chicago, a middle-class neighborhood, who recently received, in his July 2018 property tax bill, a raise of $10,000 on his annual tax payment. This was not a raise in the assessed value of his house, this was a raise in the tax that is due. The house is 2,200 square feet and since the owner now wants to sell the house, it was recently assessed as having a fair market value of $348,000. Before this $10K property tax increase, the property tax bill of the house was already at $13,800. So if anyone wants to buy a house worth $348,000 they have to pay $1,983 per month in property taxes. The mortgage will be about $1,350 per month, so the total payment will be $3,333 a month for a house worth $348K. And each year the property tax will only go up.
Board of Elections says Wilson's cash giveaway didn't violate rules. Chicago mayoral candidate Willie Wilson says he wasn't trying to buy anyone's vote when he handed out close to $200,000 to churchgoers. The millionaire businessman said Sunday's appearance at the New Covenant Missionary Baptist Church was nothing more than "one of the biggest property tax relief assistance" events of the year and the kind of thing he's done before.
Chicago Named the 'Rat Capital' of the U.S., Study Says. A new study names Chicago the rat capital of the U.S. According to a study by the apartment search service "Rent Hop," the city received 50,963 rat complaints last year — more than any other city in the country. New York came in a distant second place, followed by Washington, D.C., and Boston. The study also found the number of rat complaints jumped 55% since 2014. Logan Square, Englewood, and West Ridge topped the list for most rat complaints called in to 3-1-1.
Police killing in Chicago draws protests despite video showing armed suspect. On July 14, 37-year-old Harith Augustus was confronted by Chicago police because he appeared to be armed. As police moved in, Augustus broke free and began to run, reaching for a weapon in his waistband. At that point, officers opened fire. That's what body cam footage of the shooting released by the Chicago police department shows. It comes after a July 15th riot during which several officers and civilians were injured. The police released the video on the 16th, but protests are continuing despite the clear evidence that the shooting was justified.
Chicago's Next Really Bad Idea: A Guaranteed Basic Income. Apparently not satisfied with the already disastrous condition of its finances, Chicago this week said it would like to experiment with a universal basic income, a socialist pipe-dream that pops up every few years as a "new" idea. It's not. And it will never work.
Illinois Pioneers Election Manipulation at the State Legislative Level. Chicago has long been nationally famous for manipulating election results. Its reputation for registering voters with a cemetery address, registering the homeless, and allowing people to vote more than once is legendary. What is not so well known is how Illinois has, along with other blue states, established new methods of stealing votes at the level of the state legislature. The plain fact is, when voters in Illinois elect state representatives and state senators, they vote for persons who are supposed to represent their interests. [...] But since January of 2017, the Illinois House of Representatives, led by Speaker Michael Madigan, has developed new techniques to steal the voice of voters and control what becomes a law and what doesn't. In other words, Illinois House speaker Madigan now bypasses election results completely through new methods of manipulating the writing and passing of bills in the Illinois House. In short, the House speaker of Illinois's state government has made the Illinois House a one-man operation.
A Tale of Two Killings. Last Sunday, a 59-year-old woman on the West Side of Chicago was killed by a would-be carjacker. The felon walked up to the driver's side of the car, which was being driven by a 71-year-old man, and pulled his gun. The senior citizen refused to surrender the vehicle and kept driving. The would-be carjacker opened fire at the car, striking the woman in the head and killing her. [...] There were no protests against the taking of the carjacking victim's life. Carjackings have nearly tripled in Chicago since 2015, averaging two per day in 2017 and close to that in 2018.
Chicago Anti-Police Protesters Are Falling for Fake News. Although police body camera footage may tell another story, it appears as if protests will continue in the city of Chicago over the death of 37-year-old Harith Augustus. Harith Augustus was shot and killed over the weekend by members of the Chicago Police Department, following a confrontation with authorities in which he was armed. With protests' gaining momentum, the Chicago police decided to release the body camera footage from the incident, yet protesters haven't quit. On Fox News' "The Ingraham Angle" Monday night, former Los Angeles Police Department detective Mark Fuhrman, a Fox News contributor, said that with the evidence that has emerged, the current protests are based on something that's not even true.
Chicago police union fights state's 'bizarre' proposed consent decree after Obama-era DOJ investigation. The Chicago Fraternal Order of Police is fighting to get a pending consent decree it considers heavily anti-police tossed out before the document is enacted and potentially brings a dramatic overhaul to the city's police policy. "The consent decree will make the simplest police duties and actions rife with ambiguity, and set up officers for discipline no matter how professional or appropriate their conduct," Chicago FOP Vice President Martin Preib wrote in a statement to Fox News.
Chicago could soon test universal basic income program. Chicago may soon become the largest municipality in the U.S. to test a universal basic income program. Chicago alderman Ameya Pawar recently proposed legislation that would provide 1,000 families with a $500 monthly stipend — no questions asked. The bill already has the backing of the majority of city lawmakers, and Pawar hopes to soon work with Mayor Rahm Emanuel to implement the pilot program, The Intercept reported. "Nearly 70 percent of Americans don't have $1,000 in the bank for an emergency," Pawar told the outlet. "UBI could be an incredible benefit for people who are working and are having a tough time making ends meet or putting food on the table at the end of the month."
Father of 43 children found beaten in West Side home. A 63-year-old father of 43 children was found beaten to death Sunday afternoon [7/15/2018] in his home on Chicago's West Side. The body of John Hearring — known as Nicholas — was discovered with head trauma in his upstairs apartment in the 1000-block of North Leamington Avenue in the South Austin neighborhood. Multiple family members confirmed that he had 43 children.
Police body cam shows man shot dead by a Chicago police officer was armed with a gun. Saturday's [7/14/2018] fatal police involved shooting that sparked violent protests in Chicago was captured on police body camera which shows the man who was killed was armed with a handgun. Harith Augustus, 37, was identified as the man who was shot by police by the Medical Examiner's office, according to the Chicago Tribune. The video, released Sunday by the Chicago Police Department — much earlier than expected — shows Augustus clearly had a gun holstered, as well as an additional magazine.
Tough Gun Laws Do Nothing To Prevent Chicago PD Finding 35 Illegal Guns. Chicago doesn't have a gun problem. They have a criminal problem. Whatever the mechanism is that creates criminals in urban centers, Chicago has it in spades. They're chock full of whatever it is, and instead of looking at what that might be, they keep focusing on the tool being used, not the tools using them. The truth is, the city has so many illegal guns not because of gun laws in other states, but because they have a culture that serves as a breeding ground for people who will acquire illegal guns. Plain and simple. Remove that, and suddenly the crime rate will plummet.
Chicago Mayor Rahm Emanuel sets up clash with Illinois State Police over expressway-blocking demonstration. Chicago's Mayor Rahm Emanuel is up for re-election next year and apparently is worried about his chances in a city where poverty and ethnicity matter a lot. The obscene level of murders on Chicago's streets and the spread of crime to the fanciest areas of the city are issues for the middle and upper classes, while anti-police sentiment is high among minorities, aggravated by the suppression of police dashcam video of the shooting of Laquan McDonald and subsequent protests upon its eventual release. Into this volatile mix, add Father Michael Pfleger, the radical Catholic priest, who intends to lead an "anti-violence" protest today [7/7/2018], shutting down the Dan Ryan Expressway, the major freeway leading from the Chicago Loop to the city's southside. Mayor Rahm yesterday came out in support of the expressway-blocking demonstrations. The only problem is that by Illinois state law, it is the State Police who exercise jurisdiction over the expressways. And the Illinois State Police, like the Chicago P.D. leadership, for that matter, oppose the demonstrations closing down the vital artery.
1 in 4 Chicago schools fail in new inspections spurred by dirty schools reports. Chicago Public Schools officials say their efforts to improve school cleanliness are working, but data they released late Tuesday showed that one in four schools still failed "blitz" inspections despite heightened awareness prompted by Chicago Sun-Times reports. Just ahead of the July 4 holiday, CPS released school-by-school summary results of inspections by central office staffers and employees of Aramark and SodexoMAGIC, which have major contracts to clean and oversee facilities services in the school system. CPS officials still would not release copies of the new inspection reports, though.
The Chicago Model: Population Replacement and the Transformation of the USA. The roots of Obama's politics are to be found in the uni-party politics of Chicago. It has been the aim of the national Democratic Party to use Chicago as a model and then impose that political model on the United States. The Chicago model requires, first of all, population replacement. Population replacement leads to voter replacement and then cultural replacement. Once population replacement is accomplished, voting will eventually reach a point where it becomes irrelevant. After population replacement, any opposition party to the Democrats can never get enough votes to stop the fundamental transformation of the United States from a constitutional republic to a socialist democracy. Democrats will always have a guaranteed majority once population is replaced. Today, uncontrolled immigration and redefining citizenship are the keystone to unlocking that guaranteed majority.
Media Lining Up to Defend Black Teen Shot in Carjacking, Attempted Murder. What's it like to feel powerless? A lieutenant in the Chicago Fire Department may find out. The fireman committed the grave sin of defending himself and his property from an aggressor. Now he is the target of a social media campaign to ex post facto punish him for having the audacity to protect what is rightfully his.
SPLC Exposes Epidemic of Nonexistent White-on-Black Violence. In Chicago, this year's sport is riding the subway to that city's nicest neighborhoods and attacking white people. Local news calls the hundreds of black perps "teens" and pretend there are no dots to connect. Cops at the Second City Blog site don't have problem saying what they see on the streets — but never in Chicago's legacy media: Black crime is out of control and spreading. It's not hard to find similar violence and denial in Philadelphia, Baltimore, Brooklyn, New Orleans, and hundreds of other Chocolate Cities.
Judge Blocks Chicago Suburb's Gun Ban Hours Before Going Into Effect. Zero hour was approaching for the law-abiding gun owners of Deerfield, Illinois. The village had banned the ownership of so-called assault weapons, which in reality meant AR-15 rifles and any other firearm that carried a detachable magazine capable of holding ten or more rounds. That's how Deerfield defined a so-called assault weapon. On June 13, the anti-gun ordinance passed by the Chicago suburb would have gone into effect. It was essentially a gun ban, and there were no exceptions. It's either you turn them over, move, or risk facing a $250-$1,000/ day noncompliance fee. Yeah, the AR-15 and other rifles the anti-gun Left finds scary were banned, but it also included scores of handguns. Magazines holding 15 rounds are not uncommon. Luckily, a circuit court judge blocked this law 24 hours from going into effect.
Wow, those guns are really mean!
4 shot to death, 6 wounded Friday in city gun violence. Four people died and six were wounded Friday [6/8/2018] in shootings across Chicago in a 24 hour period. The last reported fatal shooting happened about 10 p.m. in the South Chicago neighborhood. A 25-year-old man was shot in the head and leg in the 7900 block of South Muskegon Avenue, police said. He was pronounced dead on the scene. The Cook County Medical Examiner's Office hasn't released details about the death. Area South detectives were conducting a homicide investigation.
More than 1,000 [people have been] shot in Chicago this year. Five months into the year, more than 1,000 people have been shot in Chicago and there have been more than 200 homicides, according to data kept by the Tribune. As of early Monday [6/4/2018] at least 1,070 people have been shot this year, below the last two years when violence hit record levels in the city but well above other recent years. There have been at least 202 homicides, the data shows.
Epic ICE Raid on 'Sanctuary' Chicago Nets 156 Illegal Aliens. Amid all of the failing "sanctuary cities," we have discovered that ICE has managed to overcome the rebellion. This rebellion that has resulted in the deaths of thousands of Americans over the years. The motive of these sanctuary cities has become abundantly clear. They would rather defend and conceal illegals that come to this country then protect their own citizens. The recent ICE raid in "sanctuary Chicago," nabbed 156 illegal aliens.
Uncontrollable Chicago Violence Demonstrates Fraud of Gun-Grabber 'Solutions'. It's warm where I am, too — not that my neighbors and I have been tempted to trade shots.
The first hot weekend brings violent mobs to Chicago streets as media turn a blind eye. "Wilding" is the term for mobs of violent young people taking over upscale neighborhoods and wreaking havoc, looting, mugging, and attacking innocent people just for the fun of it. A "good" neighborhood is no guarantee of safety anymore in Chicago. The breakdown of civil order, in other words, is well underway in the Windy City. Bit by bit, civilization is slipping away in Chicago.
Chicago Was the Only Major U.S. City to Lose Population from 2016 to 2017. Nearly 80 percent of Illinois' most populous cities saw population decline from July 2016 to July 2017, according to new data from the U.S. Census Bureau released May 24. Of the state's top 50 cities, 39 saw a shrinking population over the year, while 25 have seen their populations shrink compared with 2010. These trends align with Illinois' statewide problem of population loss, which has been occurring for the last four years consecutively — driven by a loss of people to other states.
Chicago continues to be the most corrupt city in the country. During 2016, the latest year for which U.S. Department of Justice figures are available, public corruption convictions in the State of Illinois rose to 35 from 19 in 2015. However this is a significant decline from 69 such convictions in 2013 and an average of 44.8 convictions per year during the past decade. Nonetheless, public corruption remains unacceptably high in our state. Over the last several years, incremental reforms to address corruption have been initiated but they have been insufficient. For example, the Chicago Inspector General is now allowed to investigate aldermen and their staff, measures to introduce greater accountability with the Chicago Police Department have been begun with the creation of the Chicago Office of Police Accountability, and civics classes are now required to be part of the Illinois public school curriculum.
Chicago's Massive Gang Database Is Inaccurate and Out of Date, Say Critics. It has grown steadily over many decades with little public attention. Through countless arrests and street stops, Chicago police officers have compiled a database of street gang members that now totals a staggering 128,000 names — and that doesn't even include juveniles. But now critics in Chicago are joining a nationwide chorus questioning the value and fairness of these massive lists of gang members, saying they are often inaccurate, outdated and racially skewed.
Leftist Propaganda Thwarts Unity. The Americans who listen to the Washington Post, the New York Times, and all the networks are being systematically lied to. [...] Around 3,500 blacks were shot in Chicago, called Chiraq by black Chicagoans, last year, but that's rarely mentioned in the news. On the other hand, the MSM had wall-to-wall coverage when a white police officer shot a black thug in self-defense. Note that both Obama and his black attorney general agreed that the shooting was justified and that that wasn't given wall-to-wall media coverage. Because of this sort of "reporting," many Americans think the real problem in America isn't out-of-control crime in black neighborhoods in Democrat-run cities, but that the police are out hunting innocent blacks on a regular basis.
Moments before he was shot dead, man told girlfriend over phone that he was being followed. A man told his girlfriend on the phone that he was being followed by a black Dodge Charger shortly before he was shot to death Thursday evening [4/19/2018] on a dark, dead-end street on the Far South Side, according to police and a family member. The man, identified by family members and the medical examiner as Jerome Fouch, was pronounced dead at 9:45 p.m. on scene in the 9200 block of South Dauphin Avenue, the block where he lived, in the Burnside neighborhood. Fouch was shot multiple times as he exited his car around 9:35 p.m., police said.
Chicago man slashed woman's cheek and jaw at bus station. A Chicago man accused of slashing a middle-aged woman's face with a knife last week was ordered held without bail Saturday [4/7/2018]. The suspect, identified as Deandre Cavaness, 36, approached the 54-year-old woman at a bus stop around 9 p.m. in an area about 10 miles west of Chicago.
Chicago Public Schools cheated to pass cleanliness audits, janitors say. When parents, teachers or students have complained in recent years about dirty classrooms and lunchrooms, Chicago Public Schools officials have pointed to high "pass" rates found in audits by an independent firm that monitors the work of private companies overseeing the cleaning. But following Chicago Sun-Times reports revealing that CPS staffers found filthy conditions at 91 of 125 schools they examined, janitors now tell the newspaper that supervisors cheated to pass those cleanliness audits. Janitors at two Chicago schools say their bosses alerted them whenever the auditing company would be coming — sometimes several days ahead — and also tipped them about where to clean.
Woman stabbed while riding bus on Chicago's Magnificent Mile. North Michigan Avenue north of the Chicago River is dominated by upscale department stores such as Nordstrom and Bloomingdale's. It's not where Chicagoans typically are assaulted, particularly on busses.
Woman Stabbed While Riding CTA Bus on Chicago's Magnificent Mile. A 30-year-old woman was sitting on a northbound bus when a woman seated behind her stabbed her in the back of the head with an unknown object inside of a glove, according to Chicago police. The stabbing resulted in a minor cut, officials said, and the victim was in good condition, refusing medical treatment on the scene. The offender may be homeless, according to police, and exited the bus walking southbound on Michigan Avenue.
Attempted armed robber shot by church security guard in West Garfield Park. An investigation is underway after an attempted armed robbery suspect is shot overnight by a church security guard. It happened just after 8 p.m. Wednesday [3/28/2018] near a church on the 4400 block of West Maypole in West Garfield Park. Police said a 27-year-old gunman burst into the Maypole Avenue Church of Christ and announced a robbery. He was immediately confronted by a 57-year-old security guard, who is a concealed carry cardholder.
'Superior Donuts' Questions Gun Ownership In Chicago. In Chicago, there is a 1 in 33 chance that you could become a victim of a crime. Sounds to me like owning a gun would almost be a no-brainer to defend yourself. However, in the Chicago of CBS's Superior Donuts, gun ownership is still treated as a controversial event despite the hundreds of murders that occur yearly in that city.
Two defensive gun uses by concealed handgun permit holders in Chicago this past week. An armed suburban man with a concealed-carry license intervened in a 3-on-1 beating and robbery in River North yesterday evening, according to a witness and police. The victim was in the 700 block of North Clark around 8:30 p.m. when three offenders wearing white surgical masks attacked him and began taking his property, police said. A passing motorist who saw the robbery unfold pulled over, unholstered his concealed firearm and intervened in the attack.
Chicago Murder Rate Shows 'False Narrative' on Strict Gun Control Laws. As the debate over gun control rages, Chicago continues to be plagued by gun violence, despite having some of the strictest firearms laws in the country. In 2017 alone, the city saw more than 2,700 shooting incidents. Fox News political analyst and Chicago native Gianno Caldwell said this issue can't be solved by expanding gun laws, because criminals don't obey the law.
Decline and fall: Chicago area loses population for third straight year. Good people in the Chicago area are disgusted with rife corruption, rampant cronyism, and sheer incompetence among the politicians that are running America's third-largest metropolitan area into the ground. Oh, then there is the crisis of runaway rampant crime.
Chicago cop charged with sexually assaulting suspect in custody. An on-duty Chicago police officer, who once negotiated with a knife-wielding man for three hours, has been charged with sexually assaulting a male suspect in his custody last month at a local hospital. Carlyle Calhoun, a 10-year veteran of the department, was charged Tuesday [3/20/2018] with aggravated criminal sexual assault and official misconduct. He was ordered held on $200,000 bail.
Chicago students allegedly trash Walmart during National School Walkout protest. About 60 students from a Chicago high school used their time during the National School Walkout protest to wreak havoc at a Walmart, witnesses say — and police are investigating. Walmart shoppers and store employees were stunned by the destruction allegedly inflicted by Simeon Career Academy students Wednesday morning [3/14/2018], FOX 32 reported.
As bullets fly, Chicago police boss blasts civilian oversight plans. Proposals by the city's leading community organizations call for greater oversight by a seven-member civilian board called the Commission for Public Safety and Accountability, the Chicago Tribune reported. But Chicago police Superintendent Eddie Johnson said no one consulted him or anyone in the CPD for the year and a half it was conceptualized.
We Don't Need No Stinking Ratings! Since Michael Brown and Ferguson, the Washington Post has been tracking police shootings all over the United States. In 2016, police shot and killed a total of 963 persons. In a country of 330 million, in 50 states, with almost a million cops, 963 persons were shot and killed by police — in self-initiated investigations, traffic stops, warrants, calls for service, etc. And the numbers, by race:

    White:            466
    Black:            233
    Hispanic:         160
    Other/unknown:    104

To give this some context, in 2016, Chicago had 762 murders in a city of 2.7 million. Of those 762, 626 (82%) were black. Before someone asks, police in Chicago shot 25 people in that year, of which 11 were killed. To look somewhere else, L.A. County had 662 murders in 2016, with a population of 10 million. Houston had 302 murders in 2016, with a population of 2.1 million.

Suspect in Chicago cop's death got off easy for major parole violations, records suggest. The suspect who allegedly gunned down Chicago police Commander Paul Bauer near City Hall earlier this month received an unusually light sentence for major parole violations in 2007, court records show. The documents, reviewed by the Chicago Sun-Times, reveal that Bauer's accused killer, Shomari Legghette, dodged up to 30 years in prison when he was booked for the violations that year. At the time of his 2007 sentencing, Legghette was on parole following an armed robbery conviction that landed him a 16-year sentence, and prison time from 1998 to 2005.

Chicago, Then and Now. The big news out of Chicago, city of my birth and upbringing, is murder. According to a reliable website [...], during 2017, someone in Chicago was shot every 2 hours and 27 minutes and murdered every 12 hours and 59 minutes. There were 679 murders and 2,936 people shot in the city. This, for those who like their deviancy defined down, is an improvement over 2016, when 722 people were murdered and 3,658 shot. The overwhelming preponderance of these people, victims and murderers both, are black, and the crimes committed chiefly in black neighborhoods on the city's south and west sides.

Chicago ID card would be valid voter identification. Municipal ID cards that Mayor Rahm Emanuel is launching for undocumented immigrants and others will be a valid form of identification for people both registering to vote and voting in Chicago, according to a letter aldermen received Friday [2/16/2018]. Clerk Anna Valencia, who's heading up the CityKey program, cited state election rules to explain why the Chicago Board of Election Commissioners will accept the card.

Dana Loesch: CNN Doesn't Do Town Halls on Gun Violence With 'Grieving Black Mothers in Chicago'. During her speech at the Conservative Political Action Conference (CPAC) on Thursday [2/22/2018], conservative author, radio host, and NRA spokeswoman Dana Loesch questioned why CNN does not host town halls for the "thousands of grieving black mothers in Chicago every weekend" whose sons and daughters are the victims of rampant gun violence. She also wondered why they don't hold televised town halls for the victims of illegal aliens in sanctuary cities.

Violent crime in Chicago Loop up 97%, but Mayor Rahm cuts the number of cops there. Chicago is the canary in the coal mine for America's big cities as civil order slips away. The presumption that life can be lived without constant fear of violent predators is already gone in gang stronghold neighborhoods, where murder rates shock the nation and the world. The combined force of the police and judiciary, hobbled by federal scrutiny of police tactics and a bail system so weak that it is informally known as "catch and release," is simply laughed at. Cook County jail is "out of control," and a gang leader enforced a reign of terror there. Only last week, Chicago's top cop admitted that criminals think the police and judiciary are "a joke."

Off-duty police officer shot and killed in downtown Chicago. An off-duty police officer was shot and killed at the James R. Thompson Center in downtown Chicago on Tuesday afternoon, authorities said. The officer was later identified as 53-year-old Cmdr. Paul Bauer of the city's 18th District. [...] Bauer, a 31-year veteran, was in the area, overheard police radio transmission and confronted the individual, Johnson said. An armed physical confrontation ensued and Bauer was shot multiple times, he added. Johnson said the suspect is in custody and police have recovered the weapon.

Chicago train passenger sets fire during arrest in dramatic video. A dramatic video of the moment a passenger on a Chicago subway train set the car on fire while being arrested last month was released by authorities on Friday [2/9/2018]. The incident happen on a Red Line train on Jan 18 in the city's Rogers Park neighborhood, according to the Chicago Tribune. In the video the rider, identified by police as David M. Ferguson, is seated on the train holding his hands before arguing with an officer who walks through the train's open doors. Authorities had been called to the train station after the 28-year-old allegedly splashed paint thinner on another passenger, himself and several seats.

Chicago police teaming up with feds once more to fight shocking rise in violent carjackings. Chicago cops are calling in the feds — again — to help combat violent carjackings that have reached record levels in the city. Police announced at a news conference Sunday that they are teaming up with federal authorities, including agents from the U.S. Bureau of Alcohol, Tobacco, Firearms and Explosives, to deal with the problem. "We'll look at the patterns and trends and we're bringing federal resources to bear because quite frankly they have some things that they can realize that we can't on the state and local level," Chicago Police Superintendent Eddie Johnson said.

New York City, Chicago Top List of Cities with Worst Fiscal Health. Spoiler alert: almost none of the 75 most populous cities in America have enough money to pay their bills. Overall, those cities have racked up an astounding $335.4 billion in unfunded liabilities. Of that, over $210 billion consists of unfunded pension commitments. That's the conclusion reached by Truth in Accounting, a non-partisan think tank that advocates for transparent and honest accounting in public finances. They examined the finances of the top 75 most populous cities in the U.S. and found that 64 of them balanced their budgets only because "elected officials have not included the true costs of the government in their budget calculations and have pushed costs onto future taxpayers."

Black activists shout 'Shame on you!', at Chicago aldermen supporting Obama Presidential Center. Now that the huge monument to Barack Obama won't be a presidential library and is purely a private endeavor, the gift of precious park land belonging to the people of Chicago to a private group is questionable. And federal permits are necessary for certain aspects of the planned center. This isn't going to be simple or easy. Plenty of people, black and of other races, are not thrilled with the impact the monument will have on their neighborhood, their parks, and their lives.

Passenger on Chicago train gets doused with chemicals. Chicago police reportedly arrested a man riding a Chicago Transit Authority train during rush hour Thursday [1/18/2018] after they said he doused another passenger with chemicals and sparked a small fire. The Chicago Tribune reported that a 26-year-old woman was on a southbound Red Line train when she was splashed with liquid from a water bottle. She reportedly said the liquid smelled like paint thinner. Another passenger reportedly told her that he had seen the man setting the car's seats on fire. At the next stop in the Uptown neighborhood, the train operator ordered the passengers off.

Dramatic video of gang armed robbery in an expensive Chicago neighborhood. The locally oriented website CWBChicago provides a valuable instructional video for its readers in fashionable, upscale Chicago neighborhoods who (quite realistically) fear the ongoing predation by gangs running rampant elsewhere in the city, making it the murder capital of America. A compelling security camera video released by the Chicago Police Department depicts a gang driving into Wicker Park — an expensive area with great shopping attracting many pedestrians (and a Hollywood film named after it) — and carrying out an armed robbery on a pedestrian. [Video clip]

75 women have been strangled or smothered in Chicago since 2001. Most of their killers got away. Over the last 17 years, at least 75 women have been strangled or smothered in Chicago and their bodies dumped in vacant buildings, alleys, garbage cans, snow banks. Arrests have been made in only a third of the cases, according to a first-ever analysis by the Tribune. While there are clusters of unsolved strangulations on the South and West sides, police say they've uncovered no evidence of a serial killer at work. If they are right, 51 murderers have gotten away with their crime.

2017: Chicago Homicides Outnumber U.S. Military Casualties 18 to 1. There were 664 homicides in Chicago in 2017 and, for comparison, 37 casualties in the U.S. military in its myriad operations around the globe. That's according to data from the Chicago Tribune and from the Department of Defense's press office. The Chicago deaths are for the period Jan. 1, 2017 through Dec. 31, 2017; the military deaths are from Jan. 1, 2017 through Dec. 22, 2017, which is the latest update on casualties by the DoD posted so far. (There may have been a few more military casualties in December.) From the data available, it shows that Chicago suffered 17.9 times more homicides than the U.S. military worldwide — combat and non-combat related deaths — last year.

The Watchdogs: More Chicago shooting victims being shot multiple times. When 22-year-old Kendrick Thornton of Bellwood was shot to death last year in Garfield Park, his body was found riddled with bullets — he'd been shot 38 times. The same month, August 2016, another man, 29-year-old Donta Jerome Lee of Maywood, who was gunned down on the West Side died after being shot 23 times in Austin. They were among seven men who died that month in Chicago after being shot at least 10 times, according to a Chicago Sun-Times review that's found that someone shot to death in Cook County these days is likely to have been hit with nearly twice as many bullets than shooting victims were a quarter century ago.

What Has Made America's Inner Cities Into A Violent Warzone. The stories coming out from Chicago and Baltimore paint an increasingly pessimistic picture: that America's inner cities are transitioning into a warzone, where violence has returned to levels not seen since the drug wars of the early 1990s. Take for example Chicago, five men were killed and at least 20 people shot over the four-day Christmas holiday weekend. Last year, 59 people were shot over the same period, leaving 11 dead. Across the United States, homicides rose about 9% last year with more than one-third of the increase concentrated in Chicago neighborhoods, according to the Federal Bureau of Investigation (FBI).

The Ferguson Effect is real, and deadly:
One-Third of [the] U.S. Homicide Spike [is] Coming From 5 Chicago Neighborhoods. Murders in the U.S. rose nearly 9% last year, and one-third of that increase came from just a few neighborhoods in Chicago, according to a Wall Street Journal analysis of the FBI's annual 2016 publication, Crime in the United States. While violent crime (homicide, rape, assault, and robbery) also rose nationwide from 2015 to 2016 — over 4% — the data show the increase was not uniform, but rather concentrated in cities like Chicago and Baltimore. Los Angeles and Washington, D.C., meanwhile, saw "meaningful declines in violence [that] have been sustained since the 1990s." Interestingly, the paper's neighborhood-by-neighborhood analysis claimed that areas where homicides spiked had a "lighter street presence by police following officers' high-profile killings of young black men."

Chicago's Emanuel reaps benefits of opposing Trump — as city problems fester. Chicago Mayor Rahm Emanuel had a good year at the expense of city residents — and for that he might want to thank President Donald Trump. Despite presiding over a city with rampant money and crime problems, Democrat Emanuel has bolstered his approval ratings and become the rising star of the left by placing himself front and center in the anti-Trump "resistance movement." Emanuel declared the Windy City a "Trump-free zone," prevailed in a legal battle against the White House over threats to cut funding from sanctuary cities, and came out in strong support of combatting climate change — an apparent dig at Trump for pulling out of the Paris Agreement.
UHVsbGluZyBvdXQgaXMgd2hhdCBSYWhtJ3MgZmF0aGVyIHNob3VsZCBoYXZlIGRvbmUu


Chicago WCKG radio station manager says UN troops [are] already in Chicago. Chicago, a gun-control city ravaged by gun homicides, is in Cook County, Illinois. On December 14, 2017, in complete defiance of protocol and in violation of U.S. sovereignty, County Cook Commissioner Richard Boykin told CBS Chicago that "we're headed to the United Nations to meet with the Assistant Secretary General" to ask that the UN "help out" by dispatching troops ("peacekeepers") to Chicago to quell its gun violence.

Chicago Needs To Think Twice Before Begging For UN "Peacekeeping" Troops. So the One World Government crowd in Chicago thinks they are doing the right thing by requesting United Nations "peacekeeping" troops to patrol their streets to root out crime and dispense with firearms? If you only had a clue as to what you are asking for — well, maybe some of you do and the idea doesn't bother you. You feel you are taking an important step into the corridors of potential One World government and if only you show the way, others may follow your shining example. Though others may try to follow your example, they will curse you for it in the end, once they wake up and find out what you have unleashed in this country.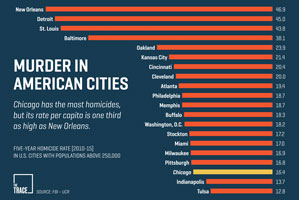 Chicago Isn't Even Close to Being the Gun Violence Capital of the United States. Chicago's rate of non-fatal shootings was 12th highest of 68 cities in 2015, with a rate of 88.9 per 100,000, according to the Major Cities Chiefs Association. The association collects data from the country's largest law-enforcement agencies. St. Louis led the list with a rate of 660 per 100,000 — nearly seven times as high as Chicago — followed by Memphis and Oakland.
6 dead, 18 wounded in Chicago weekend shootings. Shootings across Chicago have left six people dead — including a 15-year-old boy who was shot while delivering newspapers with his stepfather — and 18 more wounded since Friday afternoon [12/15/2017]. The teenage boy, identified as Brian Jasso from the Chicago Lawn neighborhood, and his stepfather were delivering newspapers about 6:50 a.m. in the 5100 block of West 47th when someone in a white van rammed their 2000 Honda CRV from behind, according to Chicago Police and the Cook County medical examiner's office. The boy's stepfather tried to speed away, but the van drove alongside them and someone inside opened fire into their SUV. The boy was struck in the head and pronounced dead at the scene. The stepfather was not injured.
Emanuel rolls out Chicago ID for 'undocumented' and those 'on the sidelines'. Chicago Mayor Rahm Emanuel has officially unveiled a new ID program he says is designed to welcome the "undocumented" community and people "on the sidelines" into the city. "If you want somebody who's undocumented to feel comfortable to be able to drive their child to school and all the benefits, they have to be part of the city," Emanuel said. The name "municipal ID" was initially floated for the program, but Emanuel revealed that Chicago's city IDs would actually be called "City Keys."
Cook County Commissioner Requests UN Peacekeeping Forces to Chicago — 652 Homicides So Far This Year. Cook County Commissioner Richard Boykin has requested UN Peacekeeping Forces to the City of Chicago to cut down on violence in the Windy City. Boykin says peacekeeping forces are needed to fight the "quiet genocide" in the streets of Chicago.
CPL holder pulls gun to scare off man attacking her. The woman says she saw the man holding something shiny, possibly a knife. "She put the gun into the suspect's stomach and said, 'I don't want to kill you,'" Dwojakowski said. Police say the man appeared shocked and quickly ran off. The woman describes him as a black male in his 30s, medium build, clean shaven, with a scar on his upper lip.
Surveillance video shows how customer gunned down armed robber. Police say the shooting is an example of a legal gun owner using his weapon to protect himself. On September 13, surveillance video shows a gunman entered the Advance Auto Parts store in Dolton, went behind the service counter and came face to face with a customer while two employees locked themselves in a washroom and called 911. But this armed robbery had a different ending than most. The gunman tried but failed to escape through a back door. He then heads out the front door where he's shot and killed. Not by police, but by the customer he had confronted earlier.
Suspect Shot After Using Pellet Gun In Attempted Robbery On South Side. A suspect tried to rob a man using a pellet gun early Sunday [11/5/2017] but instead was shot multiple times with a handgun in the Oakland neighborhood on the South Side. A 23-year-old man was walking into his home about 1:20 a.m. when a 20-year-old walked up behind him in the 500 block of East 38th and pulled out what appeared to be a gun while he announced a robbery, according to Chicago Police. The older man took out his own legally-owned handgun and fired at the robber, police said. The younger man was shot in the abdomen and both legs.
Judge slaps Chicago with a giant wake-up call over its 'sanctuary cities' policy. Chicago filed a motion to suspend the policy, but Chicago District Court Judge Harry Leinenweber was having none of it, at least for now, writing in a decision handed down on Thursday that granting an injunction would be premature since the Department of Justice hasn't technically denied the city a grant.
Chicago Cracks Down on Crosswalk-Texters as Gun Murders Hit Record Highs. The city has Chicago has become almost synonymous with "gun violence," which is accompanied with some of the strongest gun laws in the nation. There aren't many gun control measures to call for in Chicago, because they probably already have them. It's pretty hard to call for gun control when you've already come just short of banning the things. And how has that turned out for them? One word: bloody.
City officials rip Burke idea to fine pedestrians using cellphones in intersections. A pair of key Chicago aldermen want to fine pedestrians up to $500 if they're caught texting or using a cellphone while walking through an intersection, an idea that quickly drew skepticism from city transportation officials and a noncommittal response from Mayor Rahm Emanuel. The proposed ordinance, which would still have to pass the full City Council, calls for fines of $90 to $500 for each incident of using a mobile device while crossing a street or highway.
Forget homicides, Chicago focuses on the menace of crosswalk texters. The Windy City's population is falling again this year as nearly two residents per day are blown away by gunfire or carved to death by knives. But as Rahm Emanuel is famous for saying in his Obama White House days, never let a good crisis go to waste. So Mayor Emanuel's machine City Council is focused on another critical urban issue: Pedestrians texting while crossing the street. Also talking on cells.
Is this really the key law enforcement innovation needed in Bloody Chicago, the murder capital? The lethal combination of one-party domination and failed progressive ideology have turned Chicago into a killing zone in certain neighborhoods, with the chaos now spreading to the rest of the city. [... But] instead of tackling the murder rate, this law enforcement initiative would create a new offense that will bring in new revenue — and shear the sheep with a serious fine, a sum of cash that would be beyond the means of the lower third or so of the income distribution to come up with. Ahem: Social justice warriors already are targeting fines imposed on poor people that they cannot pay.
Libs think you're Stupid. Are You? If stronger gun control laws are the answer then explain the following: Chicago has strict gun control laws yet has one of the highest murder rates in the nation. So far this year there have been 569 murders and over 40 have occurred in October alone with most of the victims being young blacks. How did the assailants get their guns? Is this being ignored because the blacks were killed by other blacks? Why aren't there any Black Lives Matter protests in Chicago? How on earth was Mayor Rahm Emanuel re-elected?
California: Proof That Everything The Liberals Run Turns [Bad]. The Las Vegas shooting's a tragedy. The Left says it's the Right and the NRA. And the only way to fix it is with more violence. Nancy Sinatra (and others) thinking we should execute NRA card-carrying Conservatives. Yet, not a word by the Left of the 57 killed and almost 300 shot in Chicago this year. Not a word about a mental health issue. Only that sane, card-carrying NRA members are to blame.
Long quiet Chicago area taxpayers push back and win in soda tax battle. Overtaxed residents of Cook County, where Chicago is, are finally waking up. After decades of being slapped by tax after tax[,] folks are fighting back. Last week the Cook County Board of Commissioners voted to repeal a hated penny-per-ounce sweetened beverage tax, one that until the repeal takes effect on December 1, places a 39 percent tax on a $4.88 12-pack of soda pop. "The pop tax is dead, but the issue is bigger than the pop tax," Cook County Commissioner John Fritchey (D-Chicago) told the Chicago Tribune's John Kass last week. "The issue here is that the people of Chicago and Cook County are not used to having their voices heard and making a difference, with public outrage forcing an elected body to reverse course. This is something." Cook County Board President Toni "Taxwinkle" Preckwinkle (D-Chicago) last year had to issue a rare tie-breaking vote last year to enact the soda tax, which took effect two months ago. Last week commissioners voted 15-2 to kill it.
Community mourns 'beloved' teacher killed in Rogers Park crossfire. Cynthia Trevillion, 64, was caught in the crossfire while walking about 6:30 p.m. in the 6900 block of North Glenwood, when someone in a dark-colored SUV opened fire on two juveniles standing on the street near the Morse Red Line CTA station, authorities said. Trevillion was struck in the neck and head, and she died after being taken to Saint Francis Hospital in Evanston, according to the Cook County medical examiner's office.
Unintentional parody?
Chicago named among safest cities in the world. Despite Chicago's alarming, if select, murder statistics and routine singling out by President Donald Trump for gun violence, this lakeside metropolis was just ranked one of the safest cities in the world. The Economist Intelligence Unit, a London-based research firm affiliated with the Economist magazine, named Chicago to its 2017 Safe Cities Index, issued Thursday [10/12/2017] — one of only three US cities to crack the top 20 — largely based on advances in digital security. The annual ranking assesses 60 global cities using four factors: personal safety, health security, digital security and the safety of infrastructure.
The Progressive Machine Takes a Big Hit in Cook Country, Illinois. Yesterday [10/11/2017], something extraordinary happened: a progressive racket just got busted in a place notorious for one-party, corrupt, and highly taxed Democrat governance. As you may have heard, the Board of Cook County, Illinois repealed its penny-per-ounce tax on sweetened beverages, by a vote of 15 to 2, after passing it last July. This isn't just about people who guzzle Coke and Pepsi; it is about the progressive racket that follows a battle plan aimed at the state controlling more and more aspects of citizens' lives, while it consumes more and more of their income.
How Chicago gets its guns. Amid Chicago's ongoing epidemic of gun violence — with 494 fatal shootings and 2,866 people shot this year through the end of September — the availability of guns has been blamed as a root cause and become a defining political and public safety issue. Chicago police say they've seized nearly 7,000 illegal firearms this year, and federal authorities have stepped up efforts to take down dealers.
In The Sanctuary City Of Chicago: There's a Las Vegas Massacre Every Month. The murder toll in Las Vegas on Sunday makes it the deadliest mass shooting in U.S. history. Know what they call that in Chicago? June. Actually, there were 84 murders in Chicago, just in June, according to DNAinfo.com, which keeps a running tally. There were 76 murders in July, 50 in August. And there were 59 murders in Chicago last month, so the death toll in Las Vegas — again, the deadliest mass shooting in U.S. history — was just a normal September there.
In Chicago, a Las Vegas Every Month. There were 59 murders in Chicago in September, the city where black lives don't seem to matter to liberals and gun control zealots. The horrible death toll in the Las Vegas massacre is just a normal month in the gun control and murder capital of America.
On average, there is mass killing bigger than Vegas in Chicago each month. There were 762 murders in Chicago in 2016, the most in 19 years. On average, there was mass killing — by different perps — that adds up bigger than the Las Vegas massacre each month. Where is the wall-to-wall coverage? Chicago has very strict gun laws, with no gun shops in Chicago. The Chicago police and politicians know where the criminals, gangs, and guns are, so why don't they get them off the street? We see more effort to restrain the cops instead of restraining the criminals. In Chicago and elsewhere, we repeatedly see killings and other serious crimes committed by illegals and legal citizens with long criminal records. What we have is a catch-and-release program instead of a system that protects the public. We have more concern for the criminals than either the cops or the victims.
Family attacked, beaten by teenagers at Six Flags. A family outing at Six Flags Great America's "Fright Fest" took a horrific turn Saturday night [9/23/2017] when a group of teenagers brutally beat a 12-year-old boy and his parents as they waited in line at the amusement park in north suburban Gurnee, authorities said. The annual Halloween-themed attraction typically draws "an increased number of knuckleheads who come to stir things up" at the park, but nothing like Saturday's attack that left a family of three hospitalized, said Gurnee Deputy Police Chief of Operations Brian Smith.
Fired Chicago Police Superintendent Blasts Obama, Lynch. Former Chicago Police Department Superintendent Garry McCarthy on Thursday [9/21/2017] lashed out at the Obama administration's "political reaction" to the 2014 shooting death of Laquan McDonald, which he claimed has emboldened criminals in Chicago.
Obama's promises for presidential center may not be enough this time for African-Americans. Now that [Barack H.] Obama is about to build his presidential center in Woodlawn's Jackson Park, some residents are wary of his ability to transform neighborhoods without doing harm to longtime residents who could end up displaced by gentrification. A nasty fight over a community benefits agreement with the Obama Foundation has exposed an unexpected rift between the former president and some of the South Side residents who helped lift him to prominence. Not everyone on the South Side, it seems, thinks Obama did enough for black folks during his eight years as president. And as he prepares to build a presidential center that will pay tribute to his legacy, some South Siders are calling him out for what they consider broken promises.
Ex-Chicago cop, a fugitive for almost 15 years, arrested in Detroit. Former Chicago police Sgt. Eddie C. Hicks was arrested in Detroit Tuesday morning, nearly 15 years after he fled on the eve of trial on federal drug conspiracy charges. Hicks, 68, has been the subject of an international manhunt since 2003, according to the FBI. He appeared in federal court in Detroit on Tuesday [9/19/2017] and was ordered held until he can be brought to Chicago to face the charges.
Who Truly Imperils Our Free Society? On Sunday [9/17/2017], Black Lives Matter showed up at the St. Louis' police headquarters chanting, "Stop killing us!" But if the killing of black folks is a legitimate grievance, we need to ask: Who is killing them? Last year, there were 4,300 victims of shootings in Chicago and 762 deaths. How many of those shootings were by cops? How many of those shootings, mostly of blacks, were acts of "terrorism by White supremacists, White nationalists, neo-Nazis, the Ku Klux Klan," all of whom our ever-heroic Congress demanded that President Trump, in a joint resolution after Charlottesville, denounce.
5 killed, 13 wounded in Chicago shootings, including 4 dead in rifle attack. A woman police believe was pregnant was among five people killed and 13 wounded in Chicago shootings Friday [9/15/2017] into Saturday morning. The woman was one of four victims slain in a rifle attack in the Brighton Park neighborhood Friday night, police said.
"Sambogate". Move over, Muhammad; you're no longer the only sacred icon that can't be drawn as a cartoon. Black people are now on the small and exclusive list of things that will spark an instantaneous jihad if sketched by an artist. And the ground zero for black cartoon proscription? Chicago, a city in which blacks are so sacred, they compete with one another on a daily basis for martyrdom.
The Editor says...
The article above is about the PC over-reaction to this cartoon.
Sub-Chicago and America's Real Crime Rate. The NYU School of Law's Brennan Center for Justice, in its annual report on crime, finds that the murder rate in America's 30 largest cities rose 13.1 percent in 2016 — an alarming figure, especially considering last year's identical increase. Striking a calming note, the Brennan Center's press release accompanying the report begins by reminding us that "Americans are safer today than they have been at almost any time in the past 25 years." But downplaying the recent uptick in the homicide rate distracts from the fact that there is more than one America when it comes to violent crime: indeed, 51 percent of all U.S. murders are committed in just 2 percent of the nation's counties, according to the Crime Prevention Research Center. No city more starkly illustrates this disparity than Chicago.
How Chicago is morphing into Detroit in one easy lesson. My heart is breaking for Chicago, and for all Americans, as one of our greatest cities crumbles before our (and the world's) eyes. I don't see any way out of the vicious circle of political corruption, irrevocable pensions obligations overwhelming tax revenue, vanishing public services, and a decline in civil order leading toward a third world level of crime. As a result, the city consumes itself, strangling business and entrepreneurship, and killing off precious assets. Now, comes a story that captures it all in one heart-rending example.
Chicago Reportedly Finds At Least 14,000 More Votes Than Voters In 2016 Election. News of voter fraud in one of the most crooked cities in America, run by Rahm Emanuel, one of the most crooked mayors in America, who supported Crooked Hillary in Crooked Barack Obama's hometown of Chicago should come as a surprise to no one. The head of the Chicago Republican Party is claiming the city reported thousands of more votes cast than voters in the 2016 election — sparking a battle with Chicago officials who call the allegations overblown.
Rahm Emanuel creates 'Trump-free zone' for students at Chicago schools. Chicago Mayor Rahm Emanuel on Tuesday assured incoming high schoolers that they need not to worry about President Trump ending the "Dreamers" program, saying Chicago Public Schools are a "Trump-free" sanctuary for young illegal immigrants. "To all the Dreamers that are here in this room and in the city of Chicago: You are welcome in the city of Chicago. This is your home. And you have nothing to worry about," Mr. Emanuel told a group of freshman on the first day of classes at Solorio Academy High School, the Chicago Sun-Times reported. "Chicago, our schools, our neighborhoods, our city, as it relates to what President Trump said, will be a Trump-free zone. You have nothing to worry about," Mr. Emanuel said.
Good News: Only 30 Shootings, 4 Fatalities in Gun-Free Chicago. The city of Chicago saw 30 people shot between Friday [9/1/2017] and Monday morning, with four fatalities and 26 casualties in hospitals around the city. Chicago's notorious gun violence has brought the city at least 435 deaths in 2017, ABC 7 Chicago reported Monday. Disturbing violence has marred several other holiday weekends this year, including Independence Day, Memorial Day, and Father's Day, which each saw more than 50 shootings. Despite the grim numbers, Labor Day weekend has seen fewer total fatalities than the previous weekend, which saw seven people shot and killed.
In Chicago, people get away with murder. In some years in the 1960s, the police solved murder cases at a rate of higher than 90 percent. But high murder clearance rates are just a memory. Since Jan. 1 of this year, more than four out of every five murders in Chicago have gone unsolved. That's a shockingly low number, perhaps even a historic low. On what grading curve is 20 percent anything but utter failure? Since 2006, the city's murder clearance rate has dropped steadily, with just a couple of notable bumps up. Fewer arrests mean more killers on the streets. More killers on the streets mean nobody is quite as safe. And when killers are not caught, others are less afraid to kill.
Chicago Police arrests drop 24 percent in one year. Chicago Police officers made 85,493 arrests in 2016, a 24 percent drop from the year before and roughly half the number of arrests they made the year before Mayor Rahm Emanuel took office. The steady and precipitous decline in arrests coincided with the mayor's decision to rely on overtime — to the tune of $143 million last year, and even more during in the first quarter of this year — to mask a severe manpower shortage before abruptly reversing course and embarking on a two-year hiring blitz.
Don't buy the spin on CPS. It's still a dumpster fire. As all the world knows by now, Springfield is getting close to another fiscal crisis, this time over school funding. At the center of the crisis is how much more to give to CPS. The district and Mayor Rahm Emanuel make a good case for added money, particularly to help fund teacher pensions, which everywhere else in Illinois outside of Chicago are fully financed by the state. But CPS admits that, even if it gets every penny of the roughly $300 million in net new aid it wants from the state, City Hall will have to come up with another $269 million — and that's just for this school year. The truth is, CPS has been fiscally mismanaged for decades.
Chicago: 33 people shot, 6 fatally, in 13 hours. At least 33 people were wounded, 6 fatally, within 13 hours from Saturday to Sunday across the city in separate shootings, which includes an attack in the West Pullman neighborhood that left one man dead and wounded six other people. In the West Pullman neighborhood on the city's Far South Side, a man was killed and six other people were wounded in a single attack about 2:30 a.m. Sunday in the parking lot of a banquet hall used as a nightclub, police said.
Wanted Chicago Felon, 21, Shoots Himself in Groin on Bus in Madison, WI. Most fatal gun accidents are caused by young males who are reckless in their life style. Many have a long history of criminality, violence, and other reckless behavior. Jelani Faulk fits the profile.
Police: Off-duty Chicago fire lieutenant fatally shoots man who stole car. An off-duty Chicago fire lieutenant shot and killed someone who was trying to steal his car in the North Austin neighborhood Monday morning [8/21/2017], according to police. The West Side shooting happened about 10 a.m. in the 1400 block of North Lockwood Avenue, according to police. The lieutenant was not working at the time and has a concealed-carry permit, according to police sources.
AG Jeff Sessions Continues Blasting Chicago Over Sanctuary City Status. [Scroll down] It is lawlessness. It is prioritizing people who are unlawfully present in the country, in contradiction of federal law, over U.S. citizens and those who are lawfully present. Chicago isn't just protecting those "with no criminal records", but those with criminal records. Serious criminal records. Rape, assault, robbery, burglary, theft, arson, attempted murder, and murder, among others. One of the reasons given for Miami being a sanctuary jurisdiction was that they wanted to be reimbursed by Washington for the costs to hold an illegal on a detainer for that 48 hour hold. Actually, that is not unreasonable, and should be considered.
Broke Chicago Public School System Lays Off 356 Teachers. Officials with the perpetually insolvent Chicago Public School system laid off 356 teachers and nearly 600 school support staffers this week. The teachers and other employees received their pink slips from the taxpayer-funded school district on Monday [8/7/2017], reports the Chicago Sun-Times. Chicago's elementary schools will have 240 fewer teachers this fall. Second City high schools will have 116 fewer teachers. In addition to the 356 teachers, Chicago Public School officials also sacked 362 classroom aides and 221 employees who were security guards and special education aides.
All lives are created equal, whether in Charlottesville or Chicago. A thirty-four year old usher at the Friendship Baptist Church in Chicago along with another man were murdered on Sunday morning while going up the steps of the church just as services were starting. These were just two of the nine killings, three of which were self-defense during a home invasion, that occurred in the Windy City this past weekend. Thirty-three others were injured in the violence that has racked the nation's third largest city. And this past weekend is the norm. Just use Bing and search for yourself the term "Weekend violence Chicago" and the results are stunning. On the same weekend, in Charlottesville, Virginia there was a similar tragedy, a thirty-three year old woman was killed when a car driven by a hate-filled individual crashed into her and others. Unfortunately, there are those who seek to politicize the Charlottesville homicide, and ignore the destruction of life that terrorizes many urban neighborhoods.
Rahm Emanuel is the renegade mayor of a renegade city. Chicago Mayor Rahm Emanuel's decision to sue the Department of Justice because it's asking the Chicago Police Department to obey the law perfectly illustrates the dangerous disdain the modern Left has for normal Americans. On July 25, Attorney General Jeff Sessions asked all cities, states, and territories applying for a very specific federal law enforcement grant to adhere to three new, very reasonable measures: To openly communicate with the Department of Homeland Security; to allow DHS officers to meet with locally-held prisoners who live in the country illegally and have been arrested for non-immigration related crimes; and to give the Department 48 hours' notice before releasing such prisoners.
Can Mayor Rahm Emanuel Manage Chicago? Since 2011, more than 20,000 shootings and homicides have left the city scarred. City pensions are nearly insolvent. While property taxes spike higher, the city still borrows for basic operations. The city now taxes plastic bags and even Cubs, Sox and concert tickets. One million residents have left Chicago since 1950 and 20,000 fled in the last year alone. Chicago is in trouble. But the city's woes aren't stopping 10,600 government employees from bringing home six-figure incomes and higher. This includes 1,000 city employees who pocketed at least $40,000 each in overtime.
Rahmbo Gives Sanctuary to Illegal Alien Killers. Title 8 U.S.C. 1324 makes it quite explicit that harboring and concealing from detection illegal aliens is a felony, whether committed by individuals or sanctuary city officials: [...] Sanctuary city mayors are in clear violation of federal statute, so for anyone to argue that withholding federal funds from those violating federal law is unconstitutional is, again, nonsense. Sanctuary city officials could very well be prosecuted for breaking the law and recklessly endangering their citizens by harboring and shielding from scrutiny illegal aliens among whose number may include assorted Islamic State agents, sympathizers and potential lone wolf recruits, along with assorted criminals, like the one charged with the murder of Kate Steinle in the sanctuary city of San Francisco. They are accomplices in crime.
AG Sessions: Chicago 'Proudly' Violates 'Rule of Law' and Protects 'Criminal Aliens'. In response to Chicago's lawsuit against the Justice Department regarding federal funds for sanctuary cities, Attorney General Jeff Sessions said Chicago follows a policy that protects "criminal aliens who prey" on residents and that the Trump administration will not "give away grant dollars to city governments that proudly violate the rule of law and protect criminal aliens." Sessions added that Chicago's policies were "astounding" given the city's "unprecedented violent crime surge." In 2016, there were 788 homicides in Chicago and 4,368 shooting victims.
CBS Inadvertently Admits Gun Restrictions on the Law-Abiding Haven't Worked in Chicago. On Friday's [8/4/2017] This Morning show, CBS News reporter Adriana Diaz reported on her seven days on the streets of Chicago's South Side, one of the most dangerous and crime-ridden areas in the U.S. While her report gamely tried to focus on how guns were to blame for the violence, astute observers who know how difficult it is for law-abiding citizens to get guns in the Windy City will notice that, despite those state- and city-imposed barriers, it's still very "easy" for criminals to get guns.
Illinois' bubbling soda tax rebellion. Could it be that the deep-blue residents of America's second-most populous county, Cook County — Chicago is the county seat — have had enough? Probably not, at least yet. But serious dissent may be bubbling as the effects of Cook County's unpopular soda tax sink to the bottom of the glass. Cook County Board President Toni "Taxwinkle" Preckwinkle, a former Chicago alderman who represented the University of Chicago area — the Obamas were among her constituents — touted that tax as a public health measure. The new tax covers not just soda but also many other sweetened beverages including those with corn syrup, such as diet sodas, some iced teas, and bottled sweetened Starbucks coffee — but not, for instance, cavity-causing Frappuccinos prepared at a Starbucks location by a barista. Even "free refills" are taxed now.
Chicago Mayor: Sanctuary Cities Reflect Our Values. Chicago mayor Rahm Emanuel said Monday [8/7/2017] that the dismantling of sanctuary cities will harm public safety and diminish American values. Chicago is in the process of suing the Trump administration for threatening to withhold funding from cities who do not comply with orders to comply with federal immigration policies. According to Emanuel, stopping Chicago's sanctuary policies would actually be a threat to public safety. Sanctuary city policies allow police to release illegal immigrants who have been accused of a crime even if ICE has issued a detainer against the immigrant.
Crime-ridden Chicago sues DOJ over sanctuary cities. Chicago Mayor Rahm Emanuel sued the Trump administration Monday [8/7/2017] over its threat to withhold funds from sanctuary cities, prompting one official to charge Emanuel is more concerned about protecting illegal immigrants than legal residents of his beleaguered city. The showdown over so-called sanctuary cities has been heating up in recent months as some local governments have refused to work with federal immigration authorities. Monday's 46-page suit, filed inU.SD. District Court for the Northern District of Ilinois, named Attorney General Jeff Sessions as the defendant.
Chicago Public Schools To Pay $850 Million in Interest on $500 Million Loan. In July, Chicago Public Schools borrowed $500 million in long-term, high-interest loans. These loans, taken out at interest rates between 7.25-7.65 percent, will cost the district more than $850 million in interest costs alone for a total cost of $1.35 billion, according to a Chicago Tribune analysis. CPS will pay off the loans over 25 years, paying roughly $35 million a year in interest. Adjusted for inflation, the total value of the interest on the loan is roughly $405 million. As the Tribune notes, by the time the loan is paid off, CPS students entering kindergarten this fall will be in their mid-30s. The district plans to use $229 million from the $500 million loan to recoup losses on bonds from previous years.
Cook County Continues to Tax Itself Into Oblivion. The leftists who dominate Chicago have been spending the entire state of Illinois into insolvency. But for true believers in liberalism, all is not lost so long as the moonbats responsible can still find new things to tax: [...] Liberals sell soda taxes with sugar hysteria. The gullible dutifully believe that sugar is a drug and even a poison. Note that the tax applies even to drinks that contain no sugar. The taxes will remain, long after sugar hysteria has gone the way of fretting about global cooling and the hole in the ozone.
4 Dead, More Injured in Chicago — Media Silent. At least 2,190 people have been shot in Chicago this year, compared to 2,399 this time last year, statistics show. So, the shootings are down just a little bit, but the murders are up. I guess the killers are getting to be better shots. Chicago is living proof that gun control does not work. If people were able to arm themselves there for protection, a lot of this would stop. I guarantee it. But the progressives in power won't let that happen.
Taxes Will Account For Nearly One-Third of Chicago Soda Prices. A new tax on sugary drinks designed to generate revenue for cash-strapped Cook County will be the third burdensome tax applied to soda prices in Chicago, making a $4 12-pack of soda in the city cost $5.97. Beginning July 1, residents of Cook County may notice their grocery bills growing as a penny-per-ounce tax on artificially sweetened beverages takes effect. The new tax will be added on top of Chicago's highest in the nation sales tax of 10.25 percent and the city's 3 percent tax on non-alcoholic beverages.
Crime on the L, CTA buses is up; 90% of serious incidents go unsolved. [Scroll down] Last January, for instance, a man was Tasered and arrested by the police in Evanston for "waving a knife around" at a Purple Line L |station. That was one of 50 "incident reports" on file with the police in the north suburb for 2015, 2016 and 2017. They cover a range of crimes, from battery to theft on CTA property. In Forest Park, more than 100 crimes on CTA property have been reported since the beginning of 2015. In one case, at a taxi stand outside a Forest Park Blue Line L station, someone stuck a "big, black revolver" up to the side of a cabbie's head, demanding money, which he got, according to a report from the police in the west suburb.
Chicago Hope. In Chicago, the kids aren't all right. Graduation rates within its public schools were recently downgraded after a "statistical error" overinflated the numbers. News of shootings is a near-daily occurrence. President Trump recently dispatched federal law enforcement to help clamp down on the uptick in crime. While the Windy City wallows in violence, the graduation rate among high schoolers is improving, yet students still have a lousy chance of succeeding in college or finding a job.
6 killed, 32 wounded in Chicago weekend shootings. Six men were killed and at least 35 other people were wounded in shootings across Chicago between Friday night and Monday morning [7/24/2017]. The most recent deaths were the latest of 364 people fatally shot in the city this year, according to data maintained by the Chicago Sun-Times. In all, more than 2,075 people have been shot since the start of the year.
The bill for treating a gunshot wound: $21,000 for the first 35 minutes. Hospital charges in 2009 for patients admitted in Chicago totaled $41.6 million. In 2015, the last complete year of data, hospital charges added up to a combined $62 million. Many categories of charges contributed to that increase, including charges for operating rooms and anesthesiology, both of which more than doubled.
The Irony: Anti-Gun Activist Shot Dead In Chicago Violence. Chicago's non-stop violent crime keeps mortuary services and hospitals busy. Among the customers this weekend: 58-year-old anti-gun, anti-violence "activist" Willie Cooper. At one point in a wild weekend in Rahm's Wild West, thirty people fell to (mostly gang-related) gunfire, nine fatally, in the span of 18 hours. Contrast that with 54 percent of American counties that didn't see so much as a single homicide in 2014.
9-year-old boy among 10 dead, 37 wounded in weekend shootings. Ten people have been killed, including a 9-year-old boy, and 37 others wounded in shootings across Chicago since Friday evening [7/14/2017]. Since the start of the year, 1,984 people have been shot in the city, 349 of them fatally, according to data maintained by the Chicago Sun-Times. Last weekend, two people were killed and 38 others were wounded in city gun violence.
Sun-Times sold to unions, wealthy investors. The money-losing operations of the Chicago Sun-Times and Chicago Reader have been sold for a $1 to a group that includes wealthy Chicagoans and unions. People on both sides of the transaction confirmed that the transaction is closing today. The purchasers' group is led by former Chicago alderman Edwin Eisendrath, and it includes the Chicago Federation of Labor.
Chicago's new requirement for high school students: No plan, no diploma. A product of Chicago's South Side, DeAvion Gillarm will be the first in his family to attend college. "I always had a plan," said Gillarm, a Morgan Park High School graduate headed to Lincoln College next month. "You're not going to be successful without a plan." Under a controversial new requirement, starting in 2020, students hoping to graduate from a public high school in Chicago must provide evidence they, too, have a plan for the future: either acceptance to college or a gap-year program, a trade apprenticeship, military enlistment or a job offer.
Holiday weekend leaves more than 100 gunfire victims in Chicago. The United States celebrated Independence Day with a long weekend of barbecues and fireworks, but in violence-plagued Chicago more than 101 were hit by gunfire, with 14 dying of their wounds, the Chicago Tribune said on Wednesday [7/5/2017]. The youngest of the victims was just 13 years old and the eldest 60, the newspaper said, noting that the shootings were concentrated in the south and west of the country's third largest city.
Chicago Violence Stuns Australia's '60 Minutes'. Through a segment entitled "Chicago Without Hope," Australian television viewers this week got a glimpse of Chicago's violence, with a perplexed host describing the situation as "urban warfare out of control." "Imagine living in a place where every three hours someone is shot, and every 14 hours someone is murdered. And I'm not talking about Iraq or Afghanistan but Chicago, one of the biggest and most sophisticated cities in the world," says Liz Hayes, a reporter for the Australian "60 Minutes."
Police Respond To 'Mass Shooting' In Chicago's Austin Neighborhood. Several people were transported to hospitals after a gunman opened fire on a group of people in Chicago's Austin neighborhood Tuesday night. [...] Police say at least five people were wounded in the 'mass shooting.'
8 dead, 49 wounded in Chicago weekend shootings. Two men shot to death in separate West Side incidents early Monday were part of a deadly weekend in Chicago that saw eight people killed and 49 others wounded in gun violence between Friday evening and Monday morning [6/19/2017]. More than 240 people have been shot so far this month. And more than 1,600 have been shot this year, according to Chicago Sun-Times data. Of those victims, 279 have died. Last year, more than 700 people were shot to death in the city.
Enterprise Ends CarShare In Chicago Due To 'Vandalism, Theft And Fraud'. Enterprise CarShare is shutting down new reservations for Chicago, blaming crime in the city for the move. A shortage of available cars in Chicago and the surrounding area has "been a direct effect of significant vandalism, theft and fraud," according to a Tuesday night email the car-sharing service sent to members. A screenshot of Enterprise CarShare shows most of the nearest available cars as being in a "hidden lot" about 6,096 miles away.
Baltimore and Chicago are in a race to the bottom, murder-wise. The temperature is going up across most of the nation this month, and I mean that literally as well as in the figurative arena of political combat. And when the thermometer gets into the 90s in some of America's larger urban centers it seems to bring out the worst in people. That was certainly the case in Chicago, where residents witnessed yet another weekend with near record numbers of shootings and murders.
Chicago leads the nation in underwater homes. More local homeowners are underwater on their mortgages than in any metro area in the nation, according to a new report. In the first quarter, 162,613 Chicago-area homeowners owed more on their home than the property was worth, according to data CoreLogic provided exclusively to Crain's by CoreLogic. The next highest number of underwater loans is about half that: 85,790 in the New York area, according to CoreLogic, a property information company.
52 shot in Chicago over Memorial Day weekend marks progress for crime-ridden city. Shootings over Memorial Day weekend in Chicago left seven people dead and another 45 injured, a count that surprisingly marks progress for the city — and a drop in the number of shooting victims compared to the same period last year. Monday [5/29/2017] — Memorial Day — was the most deadly day of the long weekend, with 24 people shot, five of them fatally, the Chicago Tribune reported. But these totals are lower than 2016's tally. Last year, there were 71 shootings over Memorial Day, according to data gathered by the Chicago Tribune. Six were fatal. This year, there were fewer shootings than over the past three years.
30 arrested in raids aimed at curbing Memorial Day Weekend violence. More than two dozen people were arrested in a series of raids aimed at stemming shootings across the city during the traditionally violent Memorial Day Weekend, Chicago Police announced Saturday [5/27/2017]. Thirty people were taken into custody and hundreds of pounds of narcotics — often a catalyst of violence — were confiscated by officers during the raids, which primarily occurred on the South and West sides.
Chicago math: CPS has 378K students and $9 billion in debt. Picking through details from an article on the WBEZ web site — oh, that's the Chicago NPR affiliate, so this information does not come from a conservative outlet such as the Wall Street Journal — I came across a couple of interesting nuggets. Chicago Public Schools wants to borrow $900 million to survive the school year and make a massive pension payment — instead of the $400 million it was asking for just last week. Digging deeper into that article you learn that CPS is burdened by $9 billion in debt. Which comes out to $24,000 per student. If CPS manages to borrow the new cash that will bring the troubled and ineffective school system's debt to nearly $10 billion. But it may not be able to — Chicago Public School's bonds have been rated as junk for two years.
Chicago [was the] only major U.S. city to lose population from 2015 to 2016. Chicago was the only city among the nation's 20 largest to lose population in 2016 — and it lost nearly double the number of residents as the year before, according to newly released data from the U.S. Census Bureau. It's the city's third consecutive year of population loss. Chicago's population fell by 8,638 residents between 2015 and 2016, to 2,704,958. The year before, it declined by 4,934.
Chicago Teachers Pension fund paid out $1.5 billion in '16, earned $7.8 million. The Chicago Teachers' Pension Fund (CTPF) paid out $1.5 billion last fiscal year, mostly on benefits to retirees. But it only earned $7.8 million on its investments, according to a filing it made with the Illinois Department of Insurance. [...] Such a scheme would be illegal in the private sector. But among public employee pensions, especially in Chicago, its commonplace and tolerated. For now.
4 dead, 34 wounded in Chicago weekend shootings. Four people were killed and at least 34 others, including a 9-year-old boy, were wounded in shootings across Chicago between Friday night [5/19/2017] and Monday morning.
Rep. Rodney Davis' bill would end Jesse Jackson Jr. workers' comp pay. Rep. Rodney Davis, R-Ill., is filing a bill on Wednesday [5/17/2017] to ban former Rep. Jesse Jackson Jr., D-Ill., from collecting about $100,000 a year in workers' compensation — for an unspecified job-related injury — because he was convicted of looting his campaign fund. "We want to make sure that anybody convicted of a crime, be that Congressman Jackson or any member of Congress, is not able to submit a claim for workers' compensation at the same time," Davis told the Chicago Sun-Times.
'I Got Something For You' Driver Says Before Running Over Rival: Charges. The woman who killed a romantic rival with her Jeep this weekend reportedly yelled, "I got something for you," before ramming the victim into a Morgan Park tree, prosecutors said Monday [5/15/2017]. The pair had been arguing on Facebook over a man who was dating the victim and had fathered one of the driver's children, prosecutors said.
200 Cook County Jail officers call in sick on Mother's Day. More than 200 Cook County Jail officers called off work Sunday — which also happens to be Mother's Day. About 32 percent of the officers assigned to work from 7 a.m. to 3 p.m. did not go to work, according to the Cook County Sheriff's office.
Thousands Flee Chicago For Safer Areas Of The Country As America's Third Largest City Becomes A Gang-Infested Wasteland. A staggering 9.5 million people live in the Chicago metropolitan area, and it was once known primarily for great pizza, bitter cold and some of the best sports fans on the entire planet. But now the number one thing that comes to mind for many when they think about the city of Chicago is gang violence. As it becomes clear that things are not going to turn around any time soon, thousands of residents are leaving the city for safer areas of the nation. In fact, Cook County lost more people than any other county in America last year by a very wide margin.
2 dead, 16 wounded in Chicago shootings since Friday evening. Six people were killed and at least 26 others were wounded in shootings across Chicago between Friday night and Monday morning [5/8/2017]. The city surpassed 1,000 gunshot victims for the year in late April, and it is nearing the 200-homicide mark, according to Chicago Sun-Times data.
Thousands Flee Chicago For Safer Areas Of The Country As America's Third Largest City Becomes A Gang-Infested Wasteland. Of course we aren't supposed to talk about the fact that this is quietly happening in communities all over America. This is one of the reasons why there is such a disparity in real estate prices these days. The wealthy are willing to pay a substantial premium to live with other wealthy people in areas that are far away from all the violence. [...] Would you want to raise your children in an area where this was going on? Thanks to decades of open borders and unrestrained illegal immigration, gang membership has been absolutely soaring in major cities such as Chicago. Five years ago the Chicago Crime Commission estimated that there were 150,000 gang members living in the metropolitan area, and by this point that number is certainly far higher.
Chicago Police Warns Officers About Gangs Armed with High-powered Rifles. The Chicago Police Department warned its officers Monday about gangs armed with high-powered weapons, after three people were shot to death over the weekend and two cops were targeted in an ambush last week. Anthony Guglielmi, a police spokesman, said three people who were killed in shootings Sunday were all members of the same street gang. Two of them died while attending a memorial for the earlier victim.
Chicago police shooting: 3 held for questioning after 2 officers wounded in ambush. Two Chicago police officers were shot while inside their covert vehicle on Tuesday night [5/2/2017] when they came upon a gang street battle and the rival groups of thugs turned their weapons on the cops. One officer was shot in the arm and the other was hit in the back with a shotgun blast, Chicago police sources told Fox News. Both cops are expected to recover.
Ex-Chicago schools chief sentenced to 4½ years in prison. You've heard about "Deep State," the nameless yet intractable part of the federal government that seeks to undermine political hires, such as members of the president's cabinet, who work to undermine their bosses and the president, particularly when a Republican resides in the White House. In Chicago there is Deep Corruption. For instance, Gary Solomon, the former co-owner of SUPES Academy and Synesis Associates LLC, engineered the hiring of Barbara Byrd-Bennett, commonly known as B3, as the CEO of Chicago Public Schools.
Hiring scandal reveals stench of Illinois government. In Illinois, where I live, we have Deep Corruption. Last week in my own blog I reported on Deep Corruption when former Chicago Public Schools CEO Barbara Byrd Bennett received a 4½ year prison sentence for wire fraud for her role in a bribery scheme with a former employer, a contractor. Her old boss there likely engineered her hiring as the boss of CPS. In 2014 as Illinois' financial situation was clearly dire — it has gotten worse since then — a political hiring scandal broke at the Illinois Department of Transportation. Over 200 unqualified people were hired as "staff assistants."
Chicago approves IDs for illegal immigrants. The Windy City has a whole host of issues to deal with these days, many of them centered around the fact that you're more likely to be murdered there than in Fallujah on any given day. But rather than worrying about pesky little problems like that, the city council has decided to go after the really big ticket items on the agenda. One of these is to begin creating and distributing special municipal ID cards for various "underserved" groups including illegal immigrants. What could possibly go wrong?
What Chicago really needs. Easter weekend was Chicago's bloodiest since New Year's, with 45 shootings, at least two of them fatal — a bad sign heading into the warmer months. The Windy City's only consolation is that it's doing better than last year: 915 shootings so far, vs. 955 in the same period in 2016. Homicides are also down, from 171 to 166. But the numbers are still higher than New York's, though Chicago has about one-third the Big Apple's population.
Happy Easter: Only 34 Shot in Gun-Free Chicago! Twenty-three were shot during just a seven hour period between Saturday night and early Sunday morning [4/16/2017], reports the Chicago Sun-Times. The lone death over the weekend happened early Sunday morning. One man shot at two other men, one of whom succumbed to wounds on the head and neck later at Mount Sinai Hospital, according to authorities.
Did you ever wonder why Chicago's crime is out of control? One important aspect of civil society is the rule of law, enforced by police, courts, and a penal system. But what does "law and order" really mean here?
2 more dead in Chicago neighborhood where shootings killed 5. Two people have died in a drive-by shooting in the same Chicago neighborhood where separate shootings several hours earlier left five people dead, including a pregnant woman, police said Friday [3/31/2017].
4 dead in restaurant shooting. When the shooting stopped, two young men lay dead inside the South Shore restaurant Thursday afternoon, another was dead outside and a fourth was found dead around the corner, slumped against a tree. Paramedics draped a sheet over the man outside the Nadia Fish and Chicken restaurant at 75th Street and Coles Avenue as his mother grieved. [...] The shooting may have been part of an internal gang conflict involving the Black P Stones gang, in retaliation for the killing of a 37-year-old man in the 7900 block of South Phillips Avenue about 11:15 p.m. Wednesday [3/29/2017], police sources said.
Crooked Chicago Public Schools vendor gets 7 years in prison for bribery. Prosecutors asked for a nine year prison sentence. Even that would [...] not be enough for me. Thankfully this creep wasn't a dean or a teacher at Little Marathon Pundit's high school when she was a student there.
Residents of Chicago are running for the exits. New census data released Thursday [3/23/2017] shows [...] the Chicago area losing more residents than any other US metropolitan area. The continuing decline coincided with other Midwestern areas, including St. Louis and Cleveland, as the South and Southwest regions of the country saw gains.
Oh-oh! Rahm's private emails are spilling the beans. Chicago is the ultimate expression of Democrat dominance of politics. This may be a story that keeps on giving.
Chicago is still paying for its failed Olympics bid. The site of the now-closed Michael Reese Hospital on the South Side was supposed to be where the athletes village for the 2016 Summer Olympics in Chicago. But despite Barack Obama flying out to Copenhagen to personally plea for the games to be held in his hometown, the International Olympic Committee members chose Rio de Janiero. Meanwhile Chicago taxpayers are in a familiar situation--paying for the expensive mistakes of the people they put in power.
Gang of teens kidnapped and raped a girl, 15, on Facebook Live. A 15-year-old girl who was gang-raped during a Facebook Live video after she went missing from her home has been reunited with her mother. Chicago Police said the teenager was found on Tuesday and they are now searching for the five or six men or boys suspected of sexually assaulting her. About 40 people viewed the attack on Facebook while it was happening on Sunday but none of them reported it to police, according to department spokesman Anthony Guglielmi.
Chicago police warn CTA Red Line riders of violent robbers. Police warn CTA commuters who take the Red Line to look out for thieves. There have been three robberies this week. During the robbery, three-to-four offenders approach the victims outside of a CTA Red Line Station or on the train. One asks a question to distract the rider — then the others punch the victim in the face multiple times and goes through their pockets or purse.
Chicago too lax on gun crimes, city's judicial system a 'joke,' critics say. Chicago's historic crime wave has been blamed on gangs, guns and drugs. But now, harsh critics are taking it a step further — pointing the finger at the city's judicial system and accusing it of being soft on criminals who keep pulling the trigger. "The Cook County court system, largest in the country, is traditionally very, very soft on most gun charges," said Jim Warren, a policy and politics columnist for U.S. News & World Report. Warren called Chicago's judicial system a "joke." In 2016, 762 people were murdered in Chicago. More than 4,000 people were shot. Police recovered more than 5,000 guns from the streets. Yet, federal prosecutors tried just 123 gun cases last year.
Obama's outgoing US Attorney blames Chicago violence on... Forget about open borders and the gangs that flood in and engage in open warfare. Forget about the hateful rhetoric of Black Lives Matter and the White House visit that honored those cries of hatred. And pay no attention to the ACLU and Justice Department's halting of most stop-and-frisk action by the Chicago Police Department. Nope, the reason Chicago is so violent is... social media!
He beat a murder rap on a technicality — but was killed moments after leaving a Chicago jail. For two years, Kamari Belmont was in a Cook County jail unit reserved for Chicago's most dangerous criminals. A looming murder charge meant the 23-year-old might never breathe free air again. Instead, a slip-up at the state's attorney's office bounced in his favor. The murder charge was dismissed, and Belmont walked out of the jail onto California Avenue. Minutes later, he was dead, killed in a hail of gunfire in a shooting the Chicago Tribune said had "all the appearances of a well-planned hit."
Unfunded pensions are why Chicago will be the next Detroit. I've been saying that Chicago will be the next Detroit for years, and on Thursday [3/2/2017], syndicated talk radio show host — and former Tea Party congressman — Joe Walsh, was making the same prediction on his program. Walsh was discussing a just-released pension study which the Chicago Sun-Times reported on.
Chicago woman charged with murder after allegedly forcing boyfriend to drink bleach. A Chicago woman has been charged with first-degree murder in the death of her boyfriend who police say she forced to drink bleach during a fight.
Chicago Reveals How Evil the Democrat Party Has Become. Two separate incidents concerning memorial street signs in Chicago encapsulates perfectly how warped, truly immoral, and evil the Democrat Party in the U.S.A. has become. The City of Chicago is one of the most dangerous cities in America, there is simply no doubt. Last year there were a shocking 4,379 citizens shot and 716 shot and killed — and another 84 murdered by other means — in the city run by former Obama Chief of Staff Rahm Emanuel. 2016 was the city's bloodiest year in 60 years. If that wasn't bad enough, 2017 is already shaping up to be worse than last year. In the first two months of the year the city has already seen 512 total shootings with 98 killed plus an additional 5 murdered by other means. But according to the Chicago Sun-Times, February of 2016 ended with 187 shootings and only 43 murders.
Gangs reap guns from trains in violent Chicago neighborhoods. When street-gang thieves slipped with ease into a Norfolk Southern rail yard on the South Side and ripped locks off one train, they likely expected to see merchandise like toys or tennis shoes. What they beheld instead was a gangster's jackpot: box after box of brand new guns. The guns had been en route from New Hampshire weapons maker Sturm, Ruger & Co. to Spokane, Washington. The .45-caliber Ruger revolvers and other firearms instead spread quickly into surrounding high-crime Chicago neighborhoods. Along with two other major gun thefts within three years, the robbery helped fuel a wave of violence on Chicago's streets.
Trump tweets Chicago 'out of control' after 7 homicides Wednesday. President Trump called Chicago's violence "totally out of control" after a pregnant woman and six other people were shot and killed Wednesday — the city's deadliest day of the year so far. "Seven people shot and killed yesterday in Chicago. What is going on there — totally out of control. Chicago needs help!" Trump tweeted Thursday night [2/23/2017].
Trump tweets 'Chicago needs help' after 7 homicides in one day. Seven people were fatally shot in Chicago on Wednesday [2/22/2017], making it the deadliest day of 2017 so far. And it was only the 21st time in the past 16 years that Chicago has seen that many homicides in a single day, records analyzed by the Chicago Sun-Times show.
Outcry after Chicago public school plans seminar around civil rights, race. A public school in one of Chicago's wealthiest neighborhoods stepped into unforeseen controversy last week after deciding that its annual seminar will focus on race and civil rights. Dozens of workshops planned for Tuesday at New Trier, located in Winnetka, Ill., will cover such topics as voter suppression, affordable housing and police brutality. Colson Whitehead, whose historical fiction "The Underground Railroad" has won literary accolades, will speak. Administrators and many parents said the seminar is particularly important because of the school's population. About 85 percent of the school's 4,000 students are white with similar demographics among the teachers.
Former Obama aide fined $90,000 for illegally lobbying Emanuel on Uber's behalf. A former Uber senior executive who once served as Barack Obama's campaign manager has been fined $90,000 by the Chicago Board of Ethics for illegally lobbying Mayor Rahm Emanuel on behalf of the ride-sharing company. The board voted 5-0 to find that David Plouffe violated city ethics rules by failing to register as a lobbyist after contacting Emanuel to help the company on regulations for picking up travelers at Chicago's two airports. Plouffe's lobbying violation only became public after Emanuel in December released hundreds of personal emails related to public business under the pressure of two open records lawsuits alleging the mayor violated the state's open records law.
Ex-Obama campaign manager, Plouffe, fined $90G for violating lobbying rules. Former-President Obama's ex-campaign manager was fined $90,000 on Thursday for illegally lobbying Chicago's mayor on behalf of Uber. The Chicago Board of Ethics determined that David Plouffe violated ethics rules when he failed to register as a lobbyist after contacting Mayor Rahm Emanuel. Plouffe was trying to help the ride-hailing service with regulations for picking up travelers at Chicago airports. The board also fined Uber $2,000 for hiring a lobbyist who violates the city's lobbying laws. An Uber spokesman said the company regretted the mistake and would comply with the board's assessment.
Liberals Now Getting a Taste of How the Obama Years Felt for Conservatives. Voter fraud? Now you're talking Mom and apple pie to the Alinsky left. Obama himself never bothered to win a real election in Illinois, always managing to blackmail his opponents into resigning before the vote was ever taken. Obama learned his politics under the tutelage of Emil Jones, the godfather of the Illinois machine. There are hundreds of jokes about the dear departed voting for Democrats in Boston, Chicago, Philly, and New York. Today we have millions of illegal voters — foreign nationals with unknown loyalties — voting wherever paid Democrat thugs can intimidate the wrong American voters.
Food stamp purchases exempt from Chicago's new 7-cent bag tax. Chicago's seven-cents-a-bag tax goes into effect today. Plastic bags were legalized just so they could be taxed. It's what Rahm Emanuel calls Chicago Values. So if I make the mistake of driving five miles south of my home to Chicago — which already has a higher sales tax rate than Morton Grove — to shop for groceries I'll have to pay a bag tax if accept bags — whether plastic or paper — to lug my purchases into my car.
Defense attorneys in Chicago torture video case complain that it's 'sad and unfortunate' that four suspects are receiving death threats. Defense attorneys for the four suspects accused of tying up and torturing a mentally disabled man while they live streamed it on Facebook are complaining that the foursome have received death threats. 'It is sad and unfortunate that many have commented on these young men and women without knowing all the facts,' said Cook County Public Defender Amy Campanelli after a hearing on Friday [1/27/2017]. 'They have been denounced in the media before anything has been proven.'
The Editor says...
Denunciation in the news media is a long way from being falsely accused and hastily convicted (i.e., lynched). Notice also that the defense attorney doesn't deny the accusations. It's hard to imagine how that would be possible anyway, given the abundant video evidence of the crimes which was provided by the perpetrators themselves.
Is Trump right that Chicago is more dangerous than Afghanistan? In an interview with ABC News, President Donald Trump talked about the "carnage" taking place in Chicago, declaring, "Afghanistan is not like what's happening in Chicago. People are being shot left and right. Thousands of people over a short period of time." Is Trump right that Chicago is more dangerous that Afghanistan? For Americans, yes. If you compare US casualties in Afghanistan to those in Chicago, the "Windy City" has been a far more perilous place for Americans. Consider the statistics. The total number of Americans killed in Afghanistan since 2001 under Operation Enduring Freedom and Operation Freedom's Sentinel is 2,377. By contrast, there have been 8,229 murders in Chicago during that same time period.
6 wounded in shooting at vigil for homicide victim. The mourners had gathered near a street corner in Chatham on the South Side Wednesday evening, around teddy bears, balloons, candles and a poster memorializing a woman killed near a grade school earlier in the week. Some of them had wandered off around 8:15 p.m. when a car approached and someone inside started firing near Saint Lawrence Avenue and 75th Street. The shooter then apparently parked, got out of the car, walked back and opened fire again, according to preliminary information from a law enforcement source.
Trump vows federal intervention to quell Chicago gun violence. U.S. President Donald Trump vowed on Tuesday to bring federal intervention to bear in Chicago to quell the "carnage" of gun violence plaguing America's third-largest city unless local officials can curb the murder rate on their own. Trump appeared to be seizing on a story published by the Chicago Tribune on Monday reporting at least 228 people shot in the city so far this year, up 5.5 percent from the same period last January, with at least 42 homicides to date, an increase of 23.5 percent.
If Trump sends feds to Chicago, what would they do? [Scroll down] Two points. First, there is ample precedent of the Justice Department getting involved in local policing. That was, in fact, a major part of the department's mission under Barack Obama; more than 20 police departments around the country are under consent decrees reached after Obama Justice Department action against them. So Trump can easily dismiss the concerns of Obama supporters who protest that the federal government should not be meddling with local police. Second, there are things the Justice Department could do that would likely help reduce the killing in Chicago. For some readers, Trump's tweet probably conjured images of troops in the streets. But some Republicans close to law enforcement have been thinking about what the feds might do to improve things in Chicago.
Why is Chicago so corrupt? Earlier this month the Department of Justice released a report that excoriated the Chicago Police Department for use of excessive force, slipshod training, and soft discipline within its ranks. The report was produced because of the shooting in 2014 — with sixteen bullets — of an unarmed teen black Laquan McDonald by a white Chicago cop. But the Chicago Tribune's John Kass noted a significant omission in that report: Chicago's corruption culture.
Urban Leftists Can't Stop Violating the Constitution. Yesterday [1/18/2017], the Seventh Circuit Court of Appeals struck down yet another series of Chicago laws that transparently and clumsily attempted to circumvent the Second Amendment and controlling legal precedent protecting the rights of Chicago citizens to own handguns for self-defense. It's a battle that's been raging for almost a decade. [...] In 2010, [Otis] McDonald won his case. The Supreme Court held that the Second Amendment was "fully applicable" to the states and protected the right to keep and bear arms from intrusive state and local laws. Chicago's handgun ban was thus plainly unconstitutional. But rather than comply with the Constitution, Chicago went back to the drawing board, this time constructing a new, indirect ban. As summarized by the Seventh Circuit, the city allowed residents to possess a handgun if they had a lawful permit, required range training as a prerequisite to getting a permit, and then banned firing ranges from operating in the city.
"Statistical Evidence Not Required". The most important statement in the Justice Department's [...] report on the Chicago Police Department has nothing to do with police behavior. Released on Friday [1/13/2017], the report found the Chicago police guilty of a "pattern or practice" of unconstitutional force. But it turns out that the Justice Department has no standard for what constitutes a "pattern or practice" (the phrase comes from a 1994 federal statute) of unconstitutional police conduct. "Statistical evidence is not required" for a "pattern or practice" finding, the DOJ lawyers announce, citing unrelated court precedent. Nor is there "a specific number of incidents" required to constitute a "pattern or practice," they proclaim.
CTA lands $1.1 billion goodbye grant from Obama. City Hall has received the parting gift it wanted from the Obama administration: just under $1.1 billion in federal grants to rebuild a key stretch of the Chicago Transit Authority's Red Line north. The city and U.S. Department of Transportation officials are scheduled to sign a contract tomorrow known as a full-funding grant agreement, committing the DOT's Federal Transit Agency to provide $957 million in "core capacity" funds and another $125 million in anti-congestion money for the CTA's Phase One Red/Purple Modernization project.
Residents in Chicago blame Obama for failing to stop the surge of gun violence. President Barack Obama returned to his adopted hometown of Chicago on Tuesday night to cap off his presidency with a farewell address. But the Windy City, where Obama cultivated his optimistic brand of American politics, has seen 762 homicides in the last year — a 63 percent increase compared to the 485 homicides recorded in 2015. Some Chicagoans have been left pointing fingers at the president, claiming he did not do enough to address the problems plaguing the city.
Suspect killed in police shootout on Chicago-area train. Authorities say a suspect in a Chicago-area slaying was killed [1/6/2017] in a police shootout on a Metra commuter train while dozens of other people were aboard.
CPS Employee Shot In Head Steps From School Where He Worked. A Chicago Public Schools employee was shot to death steps from the University Village school where he worked, his mother confirmed Tuesday [1/10/2017]. At 9:50 a.m. Saturday, police found 31-year-old Jason Goodfriend in a vehicle in the 1300 block of West Hastings Street after responding to a call of a man slumped over in a running vehicle. The man had been shot in his head, police said. The shooting occurred about a block away from 12th District Police Station on the Near West Side.
Not just murder: All violent crime way up in Chiraq. Here's a report that will embarrass Barack Obama, who returns to Chicago later today to give his farewell address. Obama of course won't be living in Chicago after he moves out of the White House next week.
Violence, racial divisions in Chicago cast dark cloud over Obama farewell address. As Mr. Obama returns home Tuesday [1/10/2017] to deliver his final speech as president, Chicago is in the grips of a soaring homicide rate and reeling from a horrific black-on-white torture hate crime that was captured on video. Over Christmas weekend, 12 Chicagoans were killed in a total of 27 shootings.
Chicago hate crime a microcosm of 'collapsing of civil society' under President Community Organizer. Thursday evening [1/5/2017] on "The Mark Levin Show," Conservative Review's editor in chief addressed the "absolute, horrific inhumanity" of the racist torture attack on a developmentally disabled man in Chicago, stating it is but the latest example of the "collapsing of the civil society" in Chicago and other communities under Democratic policies.
Addressing Chicago Violence. President Obama will give his farewell and good riddance speech on January 10 in Chicago, the town where the community organizer-in-chief began his political rise. [...] Chicago, one of the toughest gun control cities in the United States, ended 2016 with 762 homicides, the most in two decades and more than Los Angeles and New York City combined. While President Obama has addressed every mass shooting as another reason for stricter gun control, he has little to say about the carnage in his hometown, and it is not likely he will address it in his self-serving and narcissistic farewell speech.
A more dangerous nation is the president's legacy. In 2016 a full 762 homicides took place in Chicago, up from 485 in 2015 and the biggest increase in 60 years. The 762 homicides, an increase of 57 percent, are more than New York and Los Angeles combined. In Chicago, shootings also jumped 46 percent to 3,550, and most of the victims lived in poor and minority neighborhoods. True to form, on this president's watch, the entire nation has become a more dangerous place. The president supports the Black Lives Matter narrative that racist cops are out to gun down African Americans. The president has hosted leaders of this hatemongering group, which celebrates the killing of police officers. In 2016, at least 64 law enforcement officers have been shot and killed, the most in five years.
Chicago Police Hesitant To Call Videotaped Torture Of White Man A Hate Crime. Chicago law enforcement officials were reluctant to call the videotaped torture of a white man by black assailants a hate crime Wednesday night — even though the suspects repeatedly said "f*** white people" as they attacked their victim. Video emerged Wednesday [1/4/2017] of an unidentified white man — bound and gagged — being beaten, cut and berated by four African-Americans. One assailant yelled "F*** Donald Trump! F*** white people!" as he kicked the man. Another video showed the suspects forcing the white male to drink toilet water as they laugh hysterically.
Vicious Hate Crime In Chicago Whitewashed By Press. Note that the AP makes no reference to the races of the people involved, and says it is too soon to tell whether the assault was racially motivated.
Four Chicago Thugs Arrested for Kidnapping Torturing White Trump Supporter During. Chicago police have arrested four people in a gruesome attack after they video themselves torturing a white male victim. The bound and gagged kidnap victim is repeatedly kicked and hit while forced to denounce white people and President-elect Donald Trump.
Trust the Public to Not Judge Groups by the Worst Among Them. [Scroll down] We can't look at the filmed Chicago beatings and the hundreds of Chicago killings as distinct, with the beatings "political violence" and the killings just crime as usual. They're both the product of a depraved culture, and they're both facilitated by the breakdown in law and order. It's time to stop celebrating depravity. It's time to stop crippling the police. And it's time to speak the truth. Our nation's social fabric is fraying — nowhere more than in Chicago. This is the Left's city, a foundation of its national power. How many more people have to die before it changes course?
The bloody lesson of Chicago's 762 murders. The city of Chicago is conducting a long, bloody experiment in what happens to a gang-ridden municipality in the absence of effective policing. It is keeping the morgue depressingly busy: 762 people were murdered in the city in 2016, a nearly unheard-of 50 percent increase over the year before. This is more than New York and Los Angeles — both larger cities — combined, and the worst figure in 20 years. While everyone on the left pays obeisance to the slogan "Black Lives Matter," Chicago Mayor Rahm Emanuel runs a jurisdiction where black lives have been getting cheaper almost by the day, especially in its poorest areas.
Murder City, USA: Chicago Ends 2016 With Nearly 800 Homicides for Year. The deadly violence in Chicago escalates year after year. In 2015, there were 468 murders in Chicago, a 12.5% increase over the 416 murders in 2014. In September, it was reported that Chicago had more murders that Los Angeles and New York City combined. This is the city where Barack Obama was a "community organizer," a city that in 2011 elected as its mayor former Obama chief of staff Rahm Emanuel. Chicago is a city where Hillary Clinton got 84% of the vote on Nov. 8 and, not coincidentally, it is also a city where hundreds of black people are murdered every year. Democrats are the Party of Death.
Chicago's Bloody Year: 762 Homicides, Over 4,300 Shot. The Windy City ended 2016 with 762 homicides. Compared to 2015, it's the largest increase in homicides in 60 years, according to the Associated Press. In terms of those who were shot in 2016, that number soared to over 4,000. In all, 4,365 people were shot in Chicago.
Former Chicago police chief blasts Black Lives Matter. Former Chicago Police Superintendent Garry McCarthy on Sunday blamed the Black Lives Matter movement for causing a rise in violent crime around the country. During a radio interview with John Catsimatidis on AM 970 in New York, McCarthy blamed protests against police brutality in cities like Baltimore, Ferguson, Mo., and Charlotte, N.C., for creating a "political atmosphere of anti-police sentiment." "So what's happening, and this is ironic, is that a movement with the goal of saving black lives at this point is getting black lives taken, because 80 percent of our murder victims here in Chicago are male blacks," McCarthy said. "Less than half of 1 percent of all the shootings in this city involve police officers shooting civilians."
As Chicago Murder Rate Spikes, Many Fear Violence Has Become Normalized. The nation's third-largest city will end 2016 with a surging murder rate, a demoralized and distrusted police force and a weary populace that has become inured to daily reports of shootings. More than 750 people have been murdered in Chicago in 2016, the police said, a 58 percent increase over last year and the highest total since 1997. There have been more than 3,500 shootings in the city this year.
Illinois Ends 2016 With Nearly $11 Billion In Unpaid Bills. K-12 education has seen a steady increase in funding since 2006, rising at an annual average rate of 6.2 percent. However, most of this is being swallowed up by ballooning pension costs, leaving funding for classrooms and other educational operations virtually flat. At the higher education level, over half of the state's funding for state colleges and universities is being spent on employee pension and retirement costs. The state's total pension debt has swelled to $130 billion, up 17 percent since 2015. If the debt is divided by household, it amounts to $27,000 per family. Pension spending now accounts for 25 percent of the state budget, consuming funds that could be spent in other critical areas. Most other states do not have this problem. The median rate for state pension spending nationwide is only 4.1 percent.
2 Headlines Perfectly Sum Up What Democrats Have Done To Chicago. C.E. Dyer reports that the violence in Chicago raged on over the Christmas weekend as 30 people were shot resulting in 11 fatalities which added to the massive amount of homicides this year — up significantly from just last year. Powerline reported the statistics as of Sunday and since then, WGN-TV has updated the figures to at least 30 wounded and 11 fatalities over the weekend.
Chicago's Bloody Christmas Weekend . [Another web site] counts 785 homicides in Chicago last year, 705 fatally shot, 4,330 people shot. All of them are up considerably from last year: 509 homicides, 447 fatally shot, 2,996 shot. For all of our complaining, every now and then the national media notices. The New York Times did a lengthy, in-depth piece in June — albeit one that mentioned Mayor Rahm Emanuel exactly once. Maybe there's a hesitation to spotlight the ugly side of Chicago, or Emanuel's tenure, or the city's legendarily heavily Democratic leadership over the past century, or Obama's hometown. Maybe it's the glaring evidence that having really strict gun-control laws has had little effect on gang violence. In August, the state passed a law toughening penalties on anyone without a gun-owner identification card who brings a gun into the state of Illinois to sell. So far, there's not much sign that that new law is having much effect, either.
More than 40 people are shot in Chicago over holiday weekend as 12 are murdered in 'gang-related' violence. Twelve people were murdered as more than 40 were shot in 'gang-related' incidents in Chicago over the holiday weekend. Police spokesman Anthony Guglielmi said in a statement that the majority of shootings and homicides from Friday afternoon [12/22/2016] through Monday morning were 'targeted attacks by gangs against potential rivals who were at holiday gatherings'. The Chicago Police Department (CPD) said they seized more than three dozen guns. Guglielmi says 45 guns have been seized since Friday afternoon, which is slightly more than a typical weekend.
This Video Reveals What a Night in Chicago Sounds Like. As you may have already known, Chicago has one of the countries most stringent gun laws in the country, and yet, the murder rate by gun in that city is staggering. On any given weekend, expect to google and read about gang-related shootings that went down, and the victims that went down with them. Needless to say, Chicago ain't the safest city to be relocating at this time... at least parts of it. That's why it's strange to find that the policies set into place have virtually no effect on the actual gun violence.
Bodycam Captures Chicago Prisoner Punching Female Officer. An inmate at the Cook County Jail is facing charges after punching a female correctional lieutenant in the face as officers attempted to retrieve a laptop found in his possession, according to the Cook County Sheriff's office. Jimmie Smith, 41, was charged with aggravated battery stemming from an incident on Dec. 5, the sheriff's office said in a release Saturday. Officers were attempting to take a contraband laptop from Smith when he punched the officer, authorities said, releasing surveillance video of the attack.
The Coming Sanctuary Cities Crackdown. Chicago is one of the best places to live in America if you're one of the millions of illegal aliens present in the country — and free-spending, lawbreaking Mayor Rahm Emanuel is trying his best to keep it that way. [...] Emanuel is so determined to fork over tax dollars to illegals that he's moving forward with creating a municipal identification card to open government coffers to those who have no legal right to be in this country. "Chicago is and has been a city that welcomes everyone, and an individual's background should never be a barrier to participating in the economic, social or cultural life of Chicago," Emanuel said in October. "With this program, we ensure that all Chicago residents have the identification they need to access vital services."
Have Chicago politicians gone 'fetal'? How bad is the bloody violence in Chicago, where more than 700 people have been murdered so far this year and thousands have been shot in the street gang wars? The gangs keep shooting, the survivors mourn, police morale is down, anti-police sentiment is up and the mayor says some cops have gone fetal. And the politicians do nothing in the bloody city. Street gang violence in Chicago is as bad, if not worse, than the record-setting death years of the 1990s.
Broke and violent Chicago removes remaining Trump street signs. Chicago's bonds are rated as junk. So far over 700 people have been murdered this year — far more than in Los Angeles and New York, which are much more populous. Last year Chicago taxpayers were punished with the city's largest tax hike in history — to pay for underfunded municipal worker pensions. But city officials are have other priorities.
Chicago pledges $1 million fund to protect 'anxious' immigrants from Trump deportations. Chicago will use $1 million left[ ]over from a tax rebate program to defend immigrants there from any deportation efforts undertaken by President-elect Donald Trump, Mayor Rahm Emanuel's office said Friday [12/2/2016]. "Chicago has a proud history of diversity and inclusion, and my administration will do everything in our power to ensure that immigrants remain safe, secure and supported," Mr. Emanuel, a Democrat, said in a statement Friday.
Man sought in fatal shooting of Chicago-area security guard. Harvey police officials said during a news conference Thursday they are looking for Rashad Williams of East Hazel Crest in the death of 38-year-old Tyrone Hardin of Merrillville, Indiana, on Saturday [11/26/2016].
Shootings spike over Thanksgiving holiday weekend: 8 killed, 62 wounded. Chicago saw one its most violent Thanksgiving holidays in years, with eight people killed and 62 others wounded between late Wednesday afternoon and early Monday. The toll towers over the number of shootings in the previous two Thanksgiving holiday weekends, according to data kept by the Tribune. In 2014, five people were killed, including a woman inside the Nordstrom's store on Michigan Avenue, and 14 others were wounded. Last year, eight people were killed, including a 16-year-old boy, and 20 were wounded, the data show. This year's tally does not include the three people shot dead by Chicago police over the holiday period.
Nanny State of the Week: Chicago tries again with plastic bag tax. Some of the biggest cities in the United States have taken it upon themselves to wage a war on plastic bags under the guise of environmentalism. But, as many have continued to discover, plastic bags are not the scourge they imagine, and their nanny policies continue to fail. Chicago is the latest to go back to this well. Earlier this month, Mayor Rahm Emanuel's budget was approved by the city council with a 7-cent tax on plastic bags — 5 cents of which will go to the city. While bag taxes like these are sold as an environmental necessity, studies in multiple locales have shown that bag taxes rarely do much environmental good, and cities simply use the money raised to plug budget holes. Plastic bag fees are merely a stealth tax hike that disproportionately hits families that go grocery shopping more frequently.
4,000 vacant lots on sale for $1 to Chicago homeowners. Chicago's Large Lots Program, which sells vacant city-owned parcels to nearby homeowners for $1 each, is getting a lot larger. More than 4,000 vacant lots will be put up for sale in 33 communities on the South and West sides, beginning Tuesday [11/29/2016]. Eligible buyers must own property on the same block as the vacant lot, be current on their property taxes and have no outstanding debt to the city.
Chicago falling woefully short on restaurant inspections. Less than 44 percent of Chicago restaurants and 24.8 percent of bars are being inspected as often as state law requires — undermining public trust and jeopardizing state funding — because the city's Department of Public Health is "seriously understaffed," Inspector General Joe Ferguson has concluded. State law requires the city to inspect high-risk food establishments twice a year. The category includes restaurants, hospital kitchens, day care centers and schools that prepare food on site.
The 10 Worst Anti-Semitic Campuses. [#4] Loyola University Chicago: Loyola University has an active SJP led by students who are part of the SJP national leadership. The university is fairly apathetic, allowing an extremist fringe to dominate too much of the discourse, and the administration has only lightly punished SJP for blatantly violating university rules.
Black Friday hijacked by protesters. As shoppers were busy making purchases on one of the most crucial shopping days of the year, hundreds of people took to the streets in cities across the country on Friday to protest various issues, including police mistreatment of minorities and retail workers to the fur trade industry. In Illinois, activists have called for a shopping boycott in Chicago's downtown on Black Friday as around 400 people gathered in the city's Magnificent Mile shopping district to demand an elected civilian police review board.
New eerie photographs peek into an abandoned Chicago shopping center. Stores across America will be swarming with excited shoppers on Black Friday, but one abandoned Chicago mall will remain as quiet as ever. Photographer Seph Lawless has made eerie photographs of the deserted Lincoln Mall available to the public for the first time ever since it was shut down in 2015.
The Editor says...
Why would a modern and perfectly adequate shopping mall close? Could it have anything to do with mobs of shoplifters, parking lot muggers, and rowdy teenagers who go to the mall to socialize rather than shop?
Chicago Homicide Rate Reaches Levels Not Seen In Almost 20 Years. The murder count in Chicago reached 700 this week. It's the first time since 1998 that the city has seen such high numbers. Joseph Anderson, a black man who died with a gunshot wound to the face, is at least Chicago's 700th homicide victim for 2016. Jovan Wilson, 15-year-old grandson of U.S. Rep. Danny Davis, was also one of the victims. He was shot during a home invasion and an argument over gym shoes Friday [11/18/2016]. Homicide rates in Chicago have skyrocketed in 2016. The last time the city experienced such high murder rates was in 1998, which saw 703 homicides.
Arrest Rahm Emanuel. It is time to start locking up local officials like Chicago mayor Rahm Emanuel for interfering with the enforcement of federal immigration law. Those who, like Emanuel, enable lawless so-called sanctuary cities deserve to be behind bars. [...] Emanuel, a Democrat who previously served in Congress and as President Obama's White House chief of staff, is far from alone. Since the election, many mayors across the country have thrown their lot in with street gangs and criminals by saying they will fight Trump's desperately overdue crackdown on sanctuary cities.
Grandson of Rep. Danny Davis shot to death in Chicago. The grandson of a sitting congressman was shot to death in Chicago Friday evening [11/18/2016]. Jovan Wilson, 15, was shot in the head over a dispute about gym shoes in the boy's Englewood home, police said. Rep. Danny Davis, a Democrat who has represented Chicago in Congress for two decades, confirmed his grandson's death Saturday.
Grandson of Congressman Danny Davis slain, 8 others hurt in city shootings. After attending funerals for slain teenagers, Congressman Danny Davis always knew there was a possibility that someone close to him could get hurt from gun violence. "It is so unfortunate when these tragedies continue to occur and reoccur and somehow or another our society has not been able to find and exact the answers and solutions," Davis said early Saturday at a news conference at the Area South police headquarters.
Two Chicago teens are being held in custody as police suspect they shot dead Congressman's 15-year-old grandson over gym shoes. Two teens are in police custody and could be charged in the fatal shooting of a U.S. congressman's 15-year-old grandson following a dispute over a pair of basketball shoes. Chicago Officer Michelle Tannehill said the juveniles are considered suspects in the murder of 15-year-old Javon Wilson, who was shot in the head at his home in the Englewood neighborhood of Chicago on Friday [11/18/2016]. Wilson is the grandson of longtime U.S. Rep. Danny Davis.
Police: 2 held, murder charges expected in shooting of grandson of U.S. Rep. Davis. Two juvenile murder suspects have been taken into custody in the slaying of U.S. Rep. Danny Davis' grandson, police said Saturday night. "First-degree murder charges are expected,'' said Anthony Guglielmi, a spokesman for the Chicago Police Department. The two are in custody for questioning and have been classified as suspects in the murder, said Officer Michelle Tannehill, a police spokeswoman.
Chicago O'Hare airport workers plan Thanksgiving strike. Hundreds of workers at Chicago O'Hare International Airport are planning to strike during the Thanksgiving holiday, one of the busiest times at one of the country's busiest airports. Janitors, baggage handlers, cabin cleaners and wheelchair attendants, who are not unionized but are working with the Service Employees International Union, are seeking a wage of $15 an hour. Some are paid minimum wage, which is $8.25 in Illinois.
Rahm's Chicago: Families pay $1700 more in taxes, mostly for city pensions. Years ago Chicago Mayor Richard M. Daley made a deal with the devil, well not really, it was with public-sector union bosses, to hike the pensions of municipal workers. Daley, who chose not to run for reelection in 2011, is a Democrat and the government unions essentially lead the labor wing of the Democratic Party. But the unions, who believed the promises of the politicians and Daley and the exclusively Democratic City Council, didn't fund those generous pension plans.
Chicago Gun Store Owner Giving Away Pepper Spray amid Crime Surge. A gun store owner in the Chicago neighborhood of Bucktown is giving away pepper spray as a way to fight surging crime in his community. Store owner Tom Bellino says he is giving the spray as a means to help protect "young moms and nannies" who walk neighborhood streets without any form of protection.
"Fast Eddie," ex-Chicago alderman, indicted again. It's the second time for this guy, and he's a big deal, the former boss of the Cook County Regular Democratic Organization, otherwise known as "the Machine," Fast Eddie Vrdolyak. [...] The onetime 10th Ward alderman later switched to the Republican Party and he contributed to the destruction of the GOP in suburban Cook County, where it was once a potent political force. Do you wonder why Illinois isn't trending red like Wisconsin and Michigan? Fast Eddie is one of the reasons.
Why have murders soared in Chicago and plummeted in New York City? Last month, New York City Mayor Bill de Blasio celebrated the city having it's 'safest October' since the NYPD started digitally tracking crime statistics in the early 1990s. It couldn't be more of a different story in Chicago, where 18 people were killed in a single weekend last month. Chi-Town is currently going through one of its most dangerous periods, and has already recorded 625 murders this year as of Monday [11/14/2016]. That's already more murders than every year since 2002. Meanwhile, New York, a city that has more than three times the population of Chicago, has only experienced 286 murders this year.
Defying Trump, Chicago will continue as immigrant sanctuary. Joining other cities around the country, Chicago is pledging to remain a sanctuary city for undocumented immigrants, an act of defiance in the face of Donald Trump's past promise to cut off those cities from federal funding. In sanctuary cities, local law enforcement officials aren't required to alert U.S. Immigration and Customs authorities about the immigration status of individuals with whom they come in contact. On Monday, Chicago's elected officials, including Mayor Rahm Emanuel, are expected to hold a news conference to formally discuss how the city will retain its sanctuary status.
West Side Chicago thugs beat man, "You voted Trump". The assault described below occurred in the North Lawndale neighborhood, one of the worst in Chicago. Trump is the first Republican presidential candidate in decades to make a strong appeal to black voters. [Video clip]
Racial tension flares in mostly white Chicago neighborhood. A largely white Chicago neighborhood that many police officers and firefighters call home took center stage this week in the city's tensions over gun violence, race and policing as protests erupted following the fatal police shooting of a black man.
Aaron Schock, ex-Illinois congressman, indicted on 24 criminal counts. Former U.S. Rep. Aaron Schock loved the good life — from trips on private planes to skybox seats for Chicago Bears games to posh office furnishings. He once had a $5,000 chandelier installed in his government office where, as a rising Republican star, he supposedly conducted the people's business. What he liked less, according to federal prosecutors, was opening his own wallet. In a sweeping 24-count grand jury indictment handed up Thursday [11/10/2016] in Springfield, prosecutors lay out in gripping detail charges accusing Schock of using House and campaign funds to support his lavish, jet-setting lifestyle.
Man kicked in head, has car stolen as bystanders shout 'You voted Trump'. A shocking video of a white man being beaten by a group of black youths while witnesses shout, "You voted Trump," and, "Don't vote Trump," has been posted online. The disturbing footage shows the man lying on the ground, struggling to get up as he is repeatedly punched and kicked in the head. The incident happened in broad daylight at the corner of South Kedzie Avenue and Roosevelt Road in Chicago.
Homicides up 55 percent in Chicago after another violent weekend. For the second weekend in a row, more than 50 people were shot in Chicago as the number of homicides this year rose to more than 50 percent above the same period last year. More than 660 people have been killed in the city so far this year, according to data compiled by the Tribune. The number of people shot in Chicago this year is more than a thousand above what it was this time last year, from 2,620 to 3,795, according to Tribune data.
Obama's former chief-of-staff Rahm Emanuel 'used his private email domain to communicate when he became Chicago's mayor'. Chicago Mayor Rahm Emanuel used personal email accounts and a personal email domain to communicate with government officials and political figures, according to a published report based on hacked emails posted by WikiLeaks. Emanuel's personal account information turned up among the thousands of emails from John Podesta, Democratic presidential candidate Hillary Clinton's campaign chairman, the Chicago Tribune reported. Clinton has come under fire for her use of a private email server because doing so potentially jeopardized classified information.
Former Chicago Mayor and Obama Pal Using Fraud-Infested Visa Program to Raise Millions for His Co. An Obama ally embroiled in a corruption scandal as a big-city mayor is using a controversial foreign visa program determined by Homeland Security officials to be plagued with "crippling fraud and national security vulnerabilities" to raise millions of dollars for his company. Hundreds of foreigners, mainly from China, are expected to bankroll a skyscraper project via the EB-5 program that provides visas and a path to American citizenship for foreign nationals that invest $1 million in the U.S. In this case, former longtime Chicago Mayor Richard M. Daley and his son are asking the Department of Homeland Security (DHS) to let them solicit $150 million from foreign investors by using the EB-5 visa program.
Alinskyite Tactics, Robert Creamer, and Us. Rather than try to adjudicate the factual underpinnings or the journalistic rights and wrongs of this story, I'm going to focus on Robert Creamer's background. Creamer has already made news by "stepping back" from the Clinton campaign in response to the videos. So at this point, it's fair to comment on his background. Creamer is a longtime Alinskyite activist and a leader in Obama's old community organizing network. Creamer was a key figure in the work of Chicago's community organizer training center, the Midwest Academy, to which Obama had close ties.
1,000 more people shot in Chicago compared with same time last year. A thousand more people have been shot in Chicago this year compared with the same time last year after a weekend that saw eight people killed and at least 40 wounded, according to police and data compiled by the [Chicago] Tribune. At least 3,475 people had been shot in the city as of shortly after midnight Monday compared with 2,441 people shot this time last year, an increase of 1,034, according to Tribune data. There have been at least 595 homicides this year compared with 409 this time last year, an increase of 186. The gun violence over the weekend was at levels usually seen in the summer when shootings typically spike.
Daley aiming for $15 million green-card bonanza. Former Mayor Richard M. Daley and his son are aiming to cash in on a federal program that offers green cards to wealthy foreigners with a deal that could bring their company $15 million, records obtained by the Chicago Sun-Times show. Tur Partners — which Daley formed with his son Patrick Daley after leaving office — is seeking permission from the U.S. Department of Homeland Security to solicit $150 million from foreign investors to help finance construction of a downtown skyscraper through a controversial visa program known as EB-5.
40 Shot, Five Killed in Chicago Over the Wekend. Five people were killed and at least 35 others were wounded in weekend shootings in Chicago, bringing the total number of people shot so far this year to at least 3,366 — 981 more than this time last year. The weekend's youngest victim was a 13-year-old boy who was shot Friday night [10/7/2016] as he walked with a group through a vacant lot in West Englewood, police said.
Teachers union, Chicago school district reach contract deal. Chicago teachers and officials in the nation's third-largest school district reached a tentative agreement late Monday [10/10/2016] to avert a strike that would have affected about 400,000 students.
What you're not being told about the new crime numbers. A close look at the data reveals that the largest increases aren't pervasive nationwide, but are geographically uneven and concentrated among a small handful of cities. For example, an oft-referenced report from the National Institute of Justice examining 56 large U.S. cities last year found that the 10 with the largest absolute rise in homicides accounted for a full two-thirds of the total increase among those sampled between 2014 and 2015. In fact, among cities with a population of greater than 250,000, almost one-quarter of the entire homicide increase is accounted for by the massive increases in just Baltimore and Chicago!
After being turned away from school, Chicago student shot and killed walking home. An 18-year-old was turned away from school for not wearing part of the uniform. He was then shot and killed while walking home with a friend and his friend's mom.
Chicago gets new agency to investigate police shootings. The city council here [in Chicago] voted on Wednesday [10/5/2016] to create a new agency to investigate police shootings and major misconduct allegations, a move that Mayor Rahm Emanuel and his allies say is critical to bolstering trust of the embattled Chicago Police Department. The newly created investigative agency, the Civilian Office of Police Accountability (COPA), will replace the Independent Police Review Authority.
Why the Obamas did not send their daughters to Chicago's public schools. The latest from Chicago's public schools is rather scary, specially if you are a parent concerned with a good education or paying taxes to finance it.
Chicago State Has Only 86 Freshmen Enrolled This Fall. Chicago State University has been dealing with massive budget problems for at least a year now. This is what the higher ed bubble looks like.
The Reality of Chicago's Murder Rate. Political correctness is lethal, and the killing fields of Chicago provide ample evidence to those willing to look at it with clear eyes. [...] The real question then becomes how to destroy this subculture. The Constitution rules out simple but drastic measures, and left-wing legal groups are anxious to push theories like disparate impact to prevent reasonable approaches surviving litigation. Cops can convict some of the murderers, but incarceration is hardly a scary deterrent when murder is so common a fate.
A retreat from proactive policing has unleashed mayhem in Chicago. Violence in Chicago is reaching epidemic proportions. In the first five months of 2016, someone was shot every two and a half hours and someone murdered every 14 hours, for a total of nearly 1,400 nonfatal shooting victims and 240 fatalities. Over Memorial Day weekend, 69 people were shot, nearly one per hour, dwarfing the previous year's tally of 53 shootings over the same period. The violence is spilling over from the city's gang-infested South and West Sides into the downtown business district; Lake Shore Drive has seen drive-by shootings and robberies. The growing mayhem is the result of Chicago police officers' withdrawal from proactive enforcement, making the city a dramatic example of what I have called the "Ferguson effect."
Charlotte riots, Tulsa doesn't. Charlotte is the latest Ferguson. The facts of the event, still unknown, do not matter. It does not matter that since Obama took office, over three thousand African-Americans have been killed in Chicago by other African-Americans. No one outside their immediate family and friends knows their names. Obama does not speak out about their murders or the fact that Illinois's strict gun laws have done nothing to reduce the number of shootings in Chicago. So, curiously, Charlotte is the scene of riots, looting, and more violence like Ferguson, Baltimore, and Dallas. Many of the protesters are being bussed in and paid, quite possibly with dollars donated by George Soros. He was behind the paid protesters in Ferguson and is most likely behind the chaos in Charlotte. Last night [9/23/2016], seventy percent of the people arrested were not from North Carolina.
The Most Dangerous Neighborhood, the Most Inexperienced Cops. The officers who patrol the Chicago's 11th Police District face a daunting challenge. The district, which is centered around Garfield Park on the city's West Side, has the highest murder rate in the city, and it's rising fast. By late August the district already had more murders than in all of 2015, when it led the city with 48 homicides. The officers of the 11th District stand out in another way. They are the youngest and least experienced police officers of any district in Chicago. The average officer in the 11th joined the force 10 years ago; over a third of the district's officers have less than five years on the force.
[Chicago] City Council approves water-sewer tax to save pension fund. Chicago homeowners have already seen their water rates double and a $9.50-a-month garbage collection fee attached to that water bill in the five years since Mayor Rahm Emanuel took office. They got soaked again Wednesday [9/14/2016], this time to help solve the $30 billion pension crisis that has sunk Chicago's bond rating to a junk status shared only by Detroit among major cities.
Illinois Lawmakers Go After Guns and Bullets to Quiet the Bloody Streets of Chicago. "I walk through the valley of the Chi where death is," Kanye West rapped in "Jesus Walks," and it hasn't gotten any better since he laid down that track in 2004. That year, 455 people were shot to death in Chicago. More than 400 people have already been shot to death in Chicago in 2016, and another 2,300 have been wounded by gunfire.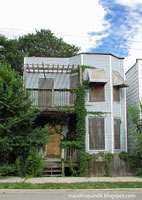 Abandoned homes of Chicago's violent South Chicago neighborhood. [Scroll down] Around the corner on Mackinaw Street you'll find this vacated two flat. South Chicago was a separate village that was annexed to Chicago in 1889. US Steel's now-razed South Works, which opened in 1882, was the economic catalyst for the area, along with the other steel mills on the city's Southeast Side, for decades. At its peak in the 1940s South Works employed 20,000 people. The sprawling mill was shuttered in 1992.
Hobos 'super gang' tied to 9 murders; lengthy trial set to begin. As they planted the seeds of Chicago's "new breed of street gang" more than a decade ago, its South Side leaders allegedly uttered these simple words: "Man, we Hobo." Hobos "just sleep and rob," they said. Now, the nickname is inked on the skin of the gang's elites along with the words, "The Earth Is Our Turf." But the ruthless and exclusive Hobos crew, an alliance of deadly street gangs forged in the now-demolished Robert Taylor Homes, didn't stop with robbery, the feds say. Not even close. Instead, the so-called "super gang" brought a reign of terror down on Chicago's South and West sides between 2004 and 2013, federal prosecutors say.
Onlookers Fire Shots Near Chicago Officers and Say It Was a Joke. West Englewood is a 3.15 square-mile sized neighborhood in Chicago. In just one month (June 11, 2016 - July 11, 2016) West Englewood has experienced:
• 5 murders
• 24 robberies
• 23 assaults
• 84 thefts
• 29 burglaries
• 42 car thefts
• 83 vandalisms
• 34 narcotics cases
13 people killed in Chicago over Labor Day as homicides climb over 500. After another violent holiday weekend, Chicago police Superintendent Eddie Johnson said Tuesday [9/6/2016] his department is doing all it can to combat violence rooted in "impoverished neighborhoods" where "people without hope do these kinds of things." "It's not a police issue, it's a society issue," Johnson told reporters outside police headquarters after a long weekend that saw 65 people shot, 13 of them fatally. "Impoverished neighborhoods, people without hope do these kinds of things," he said. "You show me a man that doesn't have hope, I'll show you one that's willing to pick up a gun and do anything with it.
The Editor says...
That last sentence makes no sense. Does murder or armed robbery give a man hope for a brighter future?
71-year-old Chicago man watering his lawn shot during robbery. About 12:10 p.m., [9/6/2016] 71-year-old Fred Laguardia was watering his lawn in the 7100 block of South California when he was approached by two males on bikes, Chicago Police said. They demanded his wallet, and when the man refused, one of the males shot him, police said. He was struck in the abdomen.
71-year-old Chiraq man shot during robbery attempt while watering lawn. That's the way it is in Chiraq now. Creeps can prowl the streets and shoot septuagenarians who are only capable of threatening crab grass.
Number of Chicago City Workers Making $100K+ has Doubled Since 2013. Chicago Mayor Rahm Emanuel is heralding a massive water-sewer-tax hike as a grand bargain between taxpayers and city employees, but new payroll data show it's not exactly a shared sacrifice. The number of Chicago city workers earning a base salary of $100,000 or more has gone up by 92 percent since 2013, according to research from the Better Government Association. Three years ago, 2,502 city employees earned six-figure salaries. But more than 4,800 employees, or 15 percent of the city government's workforce, currently enjoy those large paychecks[.] The median city-worker salary is more than $84,000. The median worker in Chicago earns just under $32,000, according to the U.S. Census Bureau.
Chicago's Descent into Lawlessness. Thirteen people were shot to death in Chicago over Labor Day weekend, bringing the city's gun-homicide total to 512 since the beginning of the year. Already, the city has exceeded last year's gun-homicide total (491), and it is on pace to see its deadliest year since 1998 (704 dead). Meanwhile, August was the city's deadliest month since June 1996; 90 people were gunned down — and another 382 shot non-fatally, a rate of one shooting every 95 minutes. With the violence that generally has been confined to the gang-ridden South and West Sides of the city reaching the central business district, it is not an exaggeration to say that Chicago is experiencing a crisis of law and order. And it is a crisis that is almost entirely self-inflicted.
Murder numbers don't tell the story in Chicago. Shootings do. If you want a number that really speaks to the violence in Chicago, then don't look to murders, look at shootings. And by shootings I don't mean thugs shooting off guns in the air. I mean shootings where bullets pierce human skin, destroying flesh, bones, organs and lives. On average, 12 people are shot in Chicago every day. "Shootings are really attempted murders. These are shootings not to scare but to kill, these are bullets hitting bodies," Dr. Arthur Lurigio, a professor of psychology and criminology at Loyola University Chicago, told me. "And that's what we should be calling them: attempted murders."
Chicago police solving fewer killings than other cities. Chicago police are solving homicides at a far lower rate than their counterparts in some other major cities, which may reflect how hard it is for detectives to crack the culture of silence surrounding the violence committed by the city's street gangs.
With 90 Homicides, August Was Chicago's Bloodiest Month In 20 Years. A 24-year-old man was killed and a 23-year-old man was grazed by a bullet in a shooting in the West Lawn neighborhood late Wednesday night, capping off the most violent month in Chicago in 20 years. Chicago police said there were 90 homicides in August, and a total of 472 people shot in 384 separate attacks. The city has not had that many murders in one month since August 1996. As he has several times before, Police Supt. Eddie Johnson said a relatively small group of repeat gun criminals are responsible for the the [sic] vast majority of gun violence in Chicago. The department maintains a watchlist of sorts, called the "strategic subject list," which relies on an algorithm to try to predict who is most likely to be involved in a shooting — either as the shooter or victim — by analyzing data such as gang affiliations, criminal records, past shootings, and previous contact with police.
Chicago murders hit 20-year high. Chicago police said Thursday [9/2/2016] that 90 people were killed last month, a 66 percent increase over August 2015.
Obama's hometown carnage. Reports this week are horrific and yet, not surprising. Chicago has had its most violent month since 1997, with the Chicago Tribune reporting 11 people murdered the last weekend of August. According to USA Today, the murder rate in Chicago has soared 72 percent in 2016. But here's the number which should give every American true perspective: In Afghanistan, from the start of the war in 2001 to August 2016, there have been 2,384 American casualties. In Chicago, since 2009 to August 2016, there have been 3,686 homicides. In other words, under President Obama's watch, there have been 1,302 more people murdered in an American city in half the time compared to the longest war in U.S. history.
Cook County issues 10,000th same-sex marriage license. As reporters swarmed, the couple said they had no idea they were the 10,000th same-sex couple in Cook County to pick up a marriage license since the clerk's office began issuing them to gay people in early 2014. Illinois became the 16th state to make gay marriage legal, after then-Gov. Pat Quinn signed the marriage law in November 2013. Clerk David Orr was on hand to present the couple with a box full of goodies — including an all-expenses-paid trip to Las Vegas, where Aranda is from — and to sing the praises of the law that gives gay couples the same rights as straight ones.
Chicago's Murder Rate Spirals Out of Control. We turn our attention once again to the city of Chicago, where, as of this writing, 2,858 people have been shot and 487 have been killed so far this year (both numbers will surely be higher by the time you read this). The website HeyJackass.com tabulates these and other figures related to crime in Chicago, and it reports that on average someone is shot every two hours and murdered every twelve. But these averages are for the year overall; we are now in the prime shooting season of summer, and the averages for August approximate to someone being shot every ninety minutes and murdered every eight hours. August, says the Chicago Tribune, has been the most violent month in Chicago in 20 years.
Fifteen Shot in Chicago Tuesday Night; Where Is the National Guard? While Obama shock troops run around with their lunatic Black Lives Matter nonsense, we're seeing daily carnage on the streets of Chicago.
Chicago laundromat customers to get soaked by Emanuel water tax. People who wash their clothes at Chicago laundromats will get soaked by Mayor's Rahm Emanuel's plan to slap a 29.5 percent tax on water and sewer bills to save the largest of four city employee pension funds, an industry trade group charged Tuesday [8/30/2016].
Murder cases in Chicago set to hit highest level in 20 years with as many as 90 shootings a week. In a city with as many as 90 shootings a week, homicides this year are on track to hit their highest level since 1997. Chicago's murder clearance rate — a measurement of solved and closed cases — is one of the country's lowest, another sign of problems besetting police in the third biggest city in the United States. Over the past 10 years, Chicago has consistently had one of the lowest clearance rates of any of the country's 10 biggest cities, according to data from the Federal Bureau of Investigation and the Chicago Police Department.
Two brothers charged in shooting death of Dwyane Wade's cousin. The two brothers charged in the shooting death of Nykea Aldridge were convicted felons out on parole — prime examples of the judicial system's inability to stop habitual offenders, Chicago police Superintendent Eddie Johnson said at a Sunday [8/28/2016] news conference. "When will enough be enough?" Johnson said. "How often do we have to stand at a podium like this, demanding from our judicial and policy partners some type of resolution?"
2 Chicago men charged in shooting of NBA star Dwyane Wade's cousin. Two brothers have been charged with first-degree murder in the shooting death of the cousin of NBA star Dwyane Wade as she was walking to register her children for school, Chicago police announced Sunday ]8/28/2016].
10 shot in Thursday attacks across Chicago. The day's first shooting happened about midnight in Washington Heights on the Far South Side. Two men, 18 and 20, were riding in a car in the 1000 block of West 97th Street when another vehicle pulled alongside them and someone inside opened fire, police said.
Another bloody weekend in Chicago sees one person shot on average every 33 minutes as four are killed and 30 injured. This weekend has turned out to be a forgettable one for the city of Chicago. Four people have died and at least 35 more were wounded in shootings throughout the city since Friday evening [8/19/2016], the Chicago Police Department said. In one 14-hour span beginning Saturday afternoon, 25 people were shot — which police said is the equivalent of one person being shot every 33 minutes, according to the Chicago Tribune.
Why food stamp fraud is 'fairly rampant' at corner stores in some Chicago neighborhoods. Since October 2014, more than 140 stores in Chicago and another 34 in suburban Cook County have been permanently disqualified from the $75 billion federal food stamps program, officially known as the Supplemental Nutrition Assistance Program, or SNAP. All but one of them were kicked out for trafficking, according to data from the U.S. Department of Agriculture.
Son of Chicago police officer latest victim of gun violence. Police say 19-year-old Arshell Dennis was shot in the chest early Sunday [8/14/2016] on Chicago's South Side and pronounced dead at a hospital.
Nearly 100 people shot in Chicago in less than a week. Nearly 100 people have been shot in Chicago in less than a week, pushing the number of shooting victims so far this year to more than 2,500 — about 800 more than this time last year, according to data kept by the Tribune. Between last Friday afternoon and early Thursday [8/11/2016], at least 99 people were shot in the city, 24 of them fatally. At least nine people were killed on Monday alone, the deadliest day in Chicago in 13 years, according to [Chicago] Tribune data. [...] The number of shooting victims in Chicago stood at 2,514 Thursday morning. At this time last year, 1,725 people had been shot. The city has not seen this level of gun violence since the 1990s, a trend the Police Department has blamed on lax gun laws and feuding gang factions.
The Editor says...
Go try to buy a gun in Chicago and see if they have "lax gun laws."
Four People, Dog Stabbed During Buffalo Grove Home Invasion. Four people and their family dog were stabbed early Wednesday [8/10/2016], when two masked men broke into their home in north suburban Buffalo Grove. Police said the homeowner grabbed a handgun during the home invasion, and opened fire, chasing off the suspects.
Army vet slain after returning to Chicago, where he hoped to battle gun violence. Abner Garcia, a U.S. Army veteran, was just 19 years old when he approached his mother, Elizabeth Juarez, with his decision to enlist. "I supported him. I wanted him to go. I didn't tell him I was scared. I didn't tell him I was afraid," Juarez said. "I just wanted him out of Chicago ... the violence here, that was the reason why I wanted him to go." Juarez is still struggling with the news that Garcia, 23, died early Saturday from the gun violence he sought to escape.
Chicago writes another violent chapter in a year full of anguish. Chicago Police are investigating whether an officer's 19-year-old son was shot and killed over the weekend as part of a gang initiation. Some gangs were doing initiations in which members are instructed to go around and kill whoever they could, a police official said Monday [8/15/2016].
Gangs In Chicago Reportedly Agree To Use Snipers And Automatic Weapons Against The Police. Is the city of Chicago about to see a wave of unprecedented chaos and violence? The facts that I am about to share with you may seem fantastical at first glance, but they come from the Chicago police and they are being reported by the mainstream media. According to authorities, at a recent gathering of major gangs in the city it was agreed that they would use automatic weapons against the police, and at least one of the gangs already has "a sniper in place" but officials do not know where that sniper is located.
Chicago gangs reportedly plotting to shoot cops in response to teen's death. Leaders from three Chicago gangs reportedly met last week to discuss plans to kill police officers in response to the officer-involved shooting death of 18-year-old Paul O'Neal. The Chicago Sun-Times, citing an alert issued to Chicago officers, reported Monday [8/8/2016] that the meeting took place on Thursday between the gangs Vice Lords, Black Disciples and Four Corner Hustlers. According to the paper, the Four Corner Hustlers have "provided guns" and pinpointed a "sniper in place." However, authorities are still unsure where the alleged sniper spot is placed. The gang is also funneling weapons to the other two gangs.
Chicago gangs conspiring to murder policemen. A disturbing report out of Chicago, where three prominent street gangs held a meeting last week, where a plot was hatched to ambush and assassinate police officers.
Police: 9 dead, 13 wounded in Chicago shootings Monday. Nine people were killed and 13 others, including a 10-year-old boy, were wounded in shootings across Chicago on Monday [8/8/2016], with seven of the fatal shootings occurring in a span of less than 14 hours. The latest fatal shooting happened late Monday night when one man was killed and two others were critically wounded in the Roseland neighborhood on the Far South Side.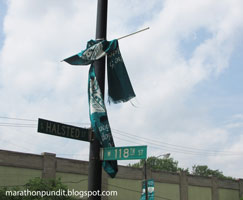 The abandoned homes of Chicago's violent West Pullman neighborhood. Along this stretch of Halsted are banners that read "The South Halsted Street Corridor Redevelopment, Carrie M. Austin, Alderman, and Richard M. Daley, Mayor." Daley hasn't been mayor for five years, which is a good enough reason to remove the banners, but they are just rags now. On the other hand, they are accurate representations of West Pullman and the rest of Chicago.
Chicago: 'Deadliest July in 10 Years' for Gun Control Haven. July 2016 was the "deadliest July in 10 years" for heavily gun-controlled Chicago: Sixty-five individuals were shot and killed. Moreover, according to the Chicago Tribune, such death figures do not set a new record — they simply tie a record set in 2006, when 65 individuals were killed in the month of July. This brings Chicago's homicide total to "nearly 400" for the first seven months of 2016 alone. The number of homicides for the whole year of 2015 was 490. Police Superintendent Eddie Johnson tried to abate the feeding frenzy on the July death numbers by pointing out that they are at least better than the numbers for June, "when 72 homicides were reported."
After tax bills hit Chicago mailboxes, some taxpayers hit roof. Jines Martinez is going to have to dig deep to pay the tax bill that arrived at his Avondale home this week. Martinez's bill shot up to $3,900 from $2,673, and his increase reflects a double-whammy that hit residents in many Chicago neighborhoods after all property in the city was reassessed last year for the first time since 2013, and the city passed a $588 million tax hike.
Chicago property tax bill double whammy: Increases plus an assessment hike. Anne McDermott had braced herself for a big increase in the property taxes on her Near South Side town home, but when she opened the bill last month, she was still taken aback. She'd figured a boost of maybe $550 on the $4,214 she paid last year. That's a jump of about 13 percent, the average increase on Chicago property tax bills for 2016. But McDermott's bill went up by nearly $1,360 — more than 32 percent. It was the result of being hit with a double whammy: Not only were huge tax hikes by City Hall and Chicago Public Schools taking effect, but the taxman came as he does every three years and reassessed the value of McDermott's home. And he concluded it was worth a whopping 31 percent more.
Still a lot of haze around Chicago's cloud tax. After a slow start, Chicago is lurching ahead in taxing the cloud. Though thousands of companies could be affected, only about 200 took advantage of an amnesty program in which City Hall gave businesses the chance to pay the tax for last year and escape liability for previous years. "Vendors and consumers continue to struggle to understand when, if and how to apply this tax," says David Blum, a partner in Akerman law firm's tax practice group. "As a result of this confusion and uncertainty, some people are sitting on the sidelines to see how this plays out." At least one company closed a small office in Chicago to avoid the tax.
Police: 65 homicides in July in Chicago. Chicago is poised to see the number of homicides in July dip from June, but the city is still on pace to see more people killed in 2016 than last year. "We shake our heads and ask, 'Why are some of our communities on the South and West Sides being held hostage by gun violence,'" Chicago Police Supt. Eddie Johnson said Monday [8/1/2016].
Dozens of gang members indicted in Chicago area; charges include attempted killing of officer. Nearly three dozen Chicago-area gang members have been indicted in an alleged racketeering conspiracy that included arson, extortion and the attempted killing of a police officer.
The 'Ferguson effect' is destroying Chicago. Violence in Chicago is reaching epidemic proportions. In the first five months of 2016, someone was shot every 2½ hours and someone murdered every 14 hours, for a total of nearly 1,400 nonfatal shooting victims and 240 fatalities. Over Memorial Day weekend, 69 people were shot, nearly one per hour, dwarfing the previous year's tally of 53 shootings over the same period. The violence is spilling over from the city's gang-infested South and West sides into the downtown business district; even Lake Shore Drive has seen drive-by shootings and robberies.
Chicago police officer shot, suspect killed in South Loop. A Chicago Police officer on bicycle patrol was shot Thursday evening [7/21/2016] in the South Loop, and the suspect in the shooting was killed, police said. It happened about 8:15 p.m. near Calumet Avenue and East 18th Street. The officer was taken by fellow officers to Northwestern Memorial Hospital, according to police and fire officials.
33 Shot In One Day In Chicago Is New Record. With 55 shootings and five deaths, the weekend in Chicago was particularly bloody, so much so that Sunday [7/17/2016] marked itself as having the most shootings in a single day in over a year. Sunday that brought out the worst gunfire, with a whopping 33 shootings and five more deaths. The bloody weekend raises the odious totals to 2,218 citizens shot this year thus far, with 330 shot and killed.
More than 2,200 people shot in Chicago this year, 21 of them kids 13 and under. At least 14 people were shot in Chicago over 10 hours Tuesday afternoon through early Wednesday, pushing the number of gun victims in the city this year to more than 2,200, including at least 21 children 13 and younger.
We Have a 'War on Cops' because of the War on the Family. [Scroll down] Millions of black youths — because of the frequent absence of fathers — are growing up poorly disciplined, poorly educated, and poorly churched. Thus, gangs and crime have become far too common in the black communities of America. Sadly, these broken and vulnerable black families typically live in the most dangerous parts of our nation. From the beginning of the Iraq war in 2003, until the U.S. troop withdrawal in 2011, there were 4,485 U.S. casualties. The city of Chicago alone had 4,265 murders during the same time period.
Chicago's Collapse Has Begun. The city of Detroit, now famous as an economic disaster, began its decline when it lost jobs. This was accompanied by a loss of population, a rapid rise in poverty, increasing dependence upon federal entitlement programs and an unstoppable downward economic spiral. Puerto Rico is now undergoing an economic collapse sparked not by population loss but by excessive government spending. Chicago is in the same situation. Government overspending and overtaxation comes first, population loss follows. Chicago is technically bankrupt. Its expenditures have exceeded its receipts for about ten years.
If all Black Lives Matter why no protests in the southside of Chicago? Even though the protest took place just three days ago, the blocking of the Dan Ryan Expressway near Chicago's Englewood neighborhood by Black Lives Matter radicals is already largely forgotten. The rally was organized after the deaths of two black men last week by two police officers in Minnesota and Louisiana. The Chicago protest was of course overshadowed by the shooting deaths of five Dallas cops during a Black Lives Matter protest in the Texas city that night — seven other police officers were wounded. The assassin, Micah Xavier Johnson, sympathized with black nationalist groups and can fairly be called a racist. The Chicago expressway blocking occurred three days after another bloody holiday weekend in America's third-largest city. Four people were murdered in Chicago and an astounding 62 others were wounded during the 4th of July weekend. The thugs didn't lock up their guns on July 5. In fact, on the day before the expressway protest a four-year-old Englewood boy was shot several times a mile away from that rally.
Obama Gun Control doesn't work: 3 children among at least 60 shot over holiday weekend in Obama's hometown of Chicago. Gun control is a favorite topic of Democrats to divert attention from real issues such as Islamic terrorism. But, in the real world of the city of Chicago with the toughest gun control laws in the country, people are shot in droves day in day out. Gun homicides are up an astounding 50%. And the national media doesn't report any of this strictly for political reasons.
Man, those guns are mean!
Chicago struck by spike in deadly gun violence. The city of Chicago is dealing with a major spike in gun violence. Ten people were shot overnight Friday [7/1/2016]. Last month, 72 people were shot to death. There have already been 350 homicides in Chicago this year, outpacing the total for the same period in 2015. The city may even surpass 600 murders for the first time in more than a decade.
Speaking In Mogadishu, Hillary Calls Gun Control A Civil Rights Issue. And by Mogadishu, I mean Chicago. It used to be that Detroit was referred to as Mogadishu, due to all its shootings and murders and crime. I think it's safe to move the title to Chicago.
Chicago: 51 Wounded, Seven Killed During Hot, Humid Weekend. High temperatures helped raise the number of weekend casualties in Chicago up to 51 wounded and seven killed, topping the number from the same weekend in both 2015 and 2014. Between about Friday noon and early Monday morning, Chicago's temperatures exceeded 85 degrees with high humidity. That caused residents of the usually 'Windy City' to endure sweltering conditions.
The Editor says...
Right. The problem can't possibly be godless, fatherless black thugs. It must be global warming. No, the truth is that if the dew point had been 40 below, there would still have been multiple shootings.
Chicago Records 306 Homicides This Year, With 13 Deaths Over the Father's Day Weekend. On Tuesday, the Chicago Tribune reported on a grim statistic following the weekend celebration of Father's Day — 306 homicides this year in the city, including 55 people shot — 13 fatally — from Friday afternoon through early Monday morning [6/20/2016]. "So far this year, close to 1,800 people have been shot across the city and more than 200 of those wounded have died from their wounds, according to records kept by the Chicago Tribune," the paper reported on its website on Tuesday. "A total of 306 people have been killed this year, by shooting, stabbing or other means."
56 Shot, 13 Killed During Father's Day Weekend in Chicago. Another holiday brought another slaughter of innocents in heavily gun-controlled Chicago. Fifty-six people were shot during Father's Day weekend, and 13 of those shooting victims died. According to the Chicago Tribune, "The city recorded its 300th homicide this weekend and went on to record six others over a 60-hour period that saw 56 people shot, 13 fatally, from Friday afternoon through early Monday morning." From Friday into Saturday alone, five people were killed and another nine were wounded.
8 Killed, 36 Injured in Weekend of Gun Violence in Chicago Overshadowed by Orlando Shooting. At least 8 people were killed and 36 others were wounded in a string of shootings across Chicago over the weekend, police told ABC News today [6/13/2016]. The violence erupted between 8 p.m. Friday and 6 a.m. Monday. Among those shot was a 5-year-old girl, a Chicago Police Department spokesperson said.
A Weekend in Chicago: Where Gunfire Is a Terrifying Norm. From Friday evening to the end of Monday, 64 people will have been shot in this city of 2.7 million, six of them fatally. In a population made up of nearly equal numbers of whites, blacks and Hispanics, 52 of the shooting victims are black, 11 Hispanic and one white. Eight are women, the rest men. Some 12 people are shot in cars, 11 along city sidewalks, and at least four on home porches. It is a level of violence that has become the terrifying norm, particularly in predominantly black and Latino neighborhoods on the South and West Sides. With far fewer residents, Chicago has more homicides than Los Angeles or New York.
Chicago to release audio, videos from about 100 police-related incidents. The Chicago agency that investigates police misconduct cases plans to release videos, audio recordings and other material Friday [6/3/2016] from about 100 incidents, the latest move in the city's effort to regain public trust in its beleaguered police force.
Chicago releases 'unprecedented' trove of videos, evidence from 101 investigations into police shootings and alleged misconduct. Officials here released a huge array of videos and police reports Friday [6/3/2016] from about 100 open investigations into police shootings and use of force, a sharp reversal in a city still reeling from the impact of long-withheld footage showing an officer fatally shooting a teenager. As the city's police department faces intense scrutiny and a looming Justice Department investigation, authorities promising reform and increased transparency said they were releasing the trove to try and restore trust between officers and the community. The agency that investigates allegations of police misconduct in the city posted this material all at once, which experts said was an "unprecedented" move.
Chicago Sets Grisly Record with Memorial Day Weekend Violence. There were so many shootings in Chicago over Memorial Day Weekend that the media tracking the violence had a hard time keeping up. When the final tally was published by the Chicago Tribune, the grisly totals were 69 people shot, with six of them dying from their wounds. This reflects a 50-percent increase in shootings this year compared to last year and is being blamed, predictably, on "proliferation of guns" and "gang conflicts" by the Chicago Police Department. [...] So far this year, Chicagoans have suffered at least 250 homicides (compared to 167 a year ago at this time) and 1,500 shootings. At that rate, those numbers will easily eclipse the numbers from last year, estimated to reach 3,000 shootings and 500 deaths.
Who helped Barack Obama avoid the taint of Chicago corruption? There's no need here to rehash Rezko's and Blago's criminal transgressions in detail, or document the many Illinois politicians, from both major parties, who, over the years, traded their business suits for jump suits. It is common knowledge that Chicago is the center of political corruption in a widely corrupt state. Yet, somehow, the 44th President of the United States emerged from that toxic cauldron called "Crook County" untainted by the maelstrom of high-profile corruption cases that engulfed several of his closest, political associates. The question is... How did that happen?
Chicago's Invisible Shooters Wreak Havoc. Abe Simmons sat down on a bus bench at the corner of Chicago and Leclaire late Saturday, watching as police worked one of dozens of shooting scenes that played out across the city over the holiday weekend. Chicago's ghost shooters — charged in only 26 percent of the city's homicides last year — wreaked havoc on summer's unofficial kickoff weekend, a three day period that saw at least 36 shot and four killed by Sunday morning [5/29/2016], according to the Chicago Tribune. There have been more than 1,400 shootings and nearly 300 homicides in 2016 so far.
Chicago's Murder Problem. Already embroiled in a crisis over race and police conduct, Chicago now faces a 62 percent increase in homicides. Through mid-May, 216 people have been killed. Shootings also are up 60 percent.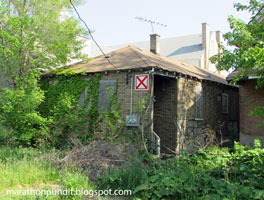 Chiraq hate crime: "Man says "I hate 'expletive' white people" while stabbing and robbing victim. Coincidentally I was just a few blocks from the racist creep's home earlier that day. It's part of the area of Chicago known as the Wild 100s. It's an apt moniker. Near the site of where the picture on top was taken an obese thug in an Indianapolis Colts shirt chased after me while screaming "Hey buddy! Hey buddy!" He was not my buddy. Urban exploration is dangerous — which is why I always have a planned escape route in mind while I snap photographs.
Chicago: 8 dead, 41 wounded in Mother's Day weekend shootings. Eight people — including a 16-year-old boy — were killed and at least 39 other people were wounded in shootings across Chicago over Mother's Day weekend.
More Than 1,000 People [have been] Shot in Chicago So Far This Year. The number of people shot in Chicago so far this year has exceeded 1,000, according to data from the Chicago Tribune. The total stood at 1,008 as of Wednesday, which included a 4-year-old boy with a gunshot wound to the foot. The child had been walking down a block with his mom on the city's West Side when an argument erupted in the street. Gunfire followed.
Exec pleads guilty to kickback scheme with Chicago's parking meters. A former executive for the company that runs Chicago's parking meters pleaded guilty Thursday to taking kickbacks to steer a $22 million contract to install the privately owned meters. Philip "Felipe" Oropesa, 57, of Marietta, Ga., pleaded guilty to one count of wire fraud in federal court in Atlanta, where his case was transferred after he was indicted in Chicago last year, court records show. Oropesa also agreed to forfeit $90,000 in bribe money he was paid over the course of the scheme.
Report: Chicago police have 'no regard' for minority lives. Police in Chicago have "no regard for the sanctity of life when it comes to people of color" and have alienated blacks and Hispanics for decades by using excessive force and honoring a code of silence, a task force declared Wednesday [4/13/2016] in a report that seeks sweeping changes to the nation's third-largest police force.
Task force accuses Chicago police of institutional racism. Chicago is once again seething with rage after a deadly shooting by a police officer, the latest in a spate of violence that has strained relations between the community and law enforcement. Hundreds of residents took to the streets Tuesday night [4/12/2016], one day after authorities identified the person shot and killed by police as 16-year-old Pierre Loury.
The Editor says...
Before you get angry at the cops, ask yourself this question: Which political party has ruled Chicago for the last several decades? If there is a system that condones excessive force and permits a "code of silence," who is to blame? The correct answer is: the Democrats!
The Cost of Radical Police 'Reform' Is Blood on Chicago's Streets. In Chicago, two momentous things are happening at once. First, in the aftermath of the Laquan McDonald shooting — where a white officer shot a black teenager, who was armed with a small knife, 16 times, even as McDonald appeared to be walking away — Chicago police and prosecutors are facing a Department of Justice investigation and intense public scrutiny. Second, as the investigation and accompanying political controversy unfold, Chicago's murder rate has surged by 84 percent, and shootings have almost doubled.
A crumbling, dangerous South Side creates exodus of black Chicagoans. Outsiders and former residents read headlines describing violence on the South Side and wonder what has gone wrong in the largely black neighborhoods. But few discuss the toll that black flight is having on Chicago, long a beacon for progress and employment for African-Americans stretching back to the days of slaughterhouses, steel mills and Pullman porters. Chicago, the city that had once been home to the most prominent African-Americans, from Joe Louis and Mahalia Jackson to Michael Jordan and Oprah, lost 181,000 black residents just between 2000 and 2010, according to the U.S. Census Bureau.
Fraud, Theatrics, and Murder in Obama's Adopted Hometown. President Obama's hometown of Chicago has been controlled by his political party since at least 1931. The city is a reflection of a certain style of politics and philosophy, one in which single-party rule, corruption, and the casual disregard of human rights all go hand-in-hand. Perhaps the city's residents have become accustomed to this state of affairs, but for the rest of us, the Windy City is a cautionary tale of what America could look like if Barack Obama and his cronies were allowed to reign unopposed and unchecked.
Chicago's Homicide Rate Has Exploded This Year. Chicago's homicide numbers this year are the worst they has been since the 1990's. Data recorded by the Chicago Police Department and The Chicago Tribune show that there have been at least 102 homicides this year, 95 of them murders. The incredible murder rate is the highest for this time of year in Chicago since 1997. This time in 2015, there had only been 52 homicides, almost half the current total.
Homicides in Chicago this year double same period last year. Four homicides over the weekend and two more Monday morning [2/22/2016] pushed Chicago's homicide count so far this year to double the same period last year. The city has recorded at least 95 homicides since the first of the year, compared to 47 last year, according to data kept by the [Chicago] Tribune. The city has also more than doubled the amount of people shot — about 420 this year compared to 193 last year.
Center of Chicago Red-Light-Camera Scandal Found Guilty On All Charges. The final chapter in one of the biggest corruption scandals in Chicago history came to an end Jan. 26, as a federal jury convicted former Chicago transportation official John Bills on all charges. Formerly second-in-command at the Chicago Department of Transportation, Bills was convicted on 20 counts of mail and wire fraud, bribery, extortion, conspiracy and tax evasion charges. The jury found that Bills took hundreds of thousands of dollars in cash and perks from Redflex Traffic Systems Inc. in exchange for helping the company win and maintain Chicago city contracts for its red-light camera system. The guilty verdict comes with a maximum potential prison sentence of more than 300 years, according to the Chicago Tribune, and serves as a case study in Chicago waste and corruption.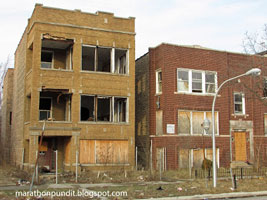 Abandoned homes in Chicago's most violent neighborhood — West Garfield Park. For all of the talk of Englewood on the South Side being Chicago's being so viscious, by most accounts it is not Chicago's most violent neighborhood. That dishonor goes to West Garfield Park on the West Side. And yesterday afternoon [1/24/2016] I dropped by for a visit.




Lawyers Went to Rahm Emanuel, Then Quashed the Laquan McDonald Video. City of Chicago lawyers, after meeting with Mayor Rahm Emanuel, demanded the Laquan McDonald family bury the video showing the killing of their son by a police officer. Emanuel said last month that Stephen Patton, Chicago's corporation counsel, briefed him "towards the end of March" about what the dashboard-camera video showed and about the proposed $5 million settlement with McDonald's estate. After that briefing, Patton's second-in-command, Thomas Platt, drafted settlement language to keep the dash-cam video hidden for at least several years, according to emails reviewed by The Daily Beast.

Judge: City Attorney Concealed Evidence Of Police Shooting. A top attorney for the City of Chicago has resigned after a federal judge said he hid evidence in a deadly police shooting case. A jury ruled in March 2015 that the 2011 shooting death of Darius Pinex by Chicago police officers during a traffic stop was justified, according to the Tribune. But U.S. District Judge Edmond Chang ruled on Monday [1/4/2016] that the trial was "unfair" because attorney Jordan Marsh covered up evidence that contradicted the cops' accounts of the shooting. Chang overturned the verdict, imposed sanctions against the city and granted a new trial.

Decades of big government have made Chicago ungovernable. Crime, corruption and misgovernment are rampant. Last year, homicides in Chicago approached 470. Gang violence in some neighborhoods is a constant occurrence. The city has strict gun laws, but shootings in poor neighborhoods are a regular event. Public schools are in deplorable condition, with the teachers union promising a protracted strike later in the year, the second such strike during Rahm's five years in office. City finances are a dreadful mess, and the city's public school budget is out of balance by nearly $500 million.

Chiraq man murdered despite being on school Safe Passage route. With great fanfare last fall Chicago Public Schools rolled out Safe Passage route so students could walk to school with adult monitors without being worried about gang violence. Someone on the on the West Side didn't heed the bright yellow signs this morning [1/4/2015].

Chicago sings blue-model blues. For starters, look at Rahm Emanuel's Chicago. Rahm Emanuel, a major inner-circle supporter of both Barack Obama and Hillary Clinton, is not a stupid man. Nonetheless, he's finding it harder and harder to hold things together. Right now, Emanuel is facing problems over the police shooting of Laquan McDonald. Video makes it pretty clear that the shooting wasn't justified, but the city withheld the video until, conveniently enough, after Emanuel had won a sharply-contested election. McDonald's family received a $5 million settlement (which some have characterized as hush money) and emails obtained by the Chicago Sun-Times last week show that city officials were more interested in managing the news than in getting to the bottom of what happened. Meanwhile, Chicago faces other problems, including a secret jail where prisoners were kept from their lawyers, numerous other instances of police misconduct and racial discrimination and a sinking school system.

Rahm Emanuel's Cuban Vacation. No doubt you, too, spent the holidays relishing the humiliation of Chicago Mayor Rahm Emanuel, the overrated and obnoxious Democratic Party hack who, finally, is teetering on the brink of political oblivion. [...] How bad is Rahm Emanuel? He makes Bill De Blasio look good. He was forced into an unprecedented runoff before winning a second term last spring. In early December his approval rating was 18 percent. Protestors, including Democratic powerbroker Al Sharpton, want him to resign for the city's withholding of video in the case of Laquan McDonald, a black teenager killed by a police officer in 2014. Gang violence is pervasive. Municipal finances are a wreck. Normally one might be inclined to sympathize, however faintly, with a city manager out of his depth and at the mercy of events. Not in this case.

Chicago schools' credit rating sinks below 'junk' status. The rating drop, which increases borrowing costs for the district, comes as CPS remains at odds over a new labor contract with the Chicago Teachers Union that could further increase operating expenses. The CTU is now threatening to strike if CPS does not meet its demands. The union contract negotiations also hinge on the district's budget predicament, which CPS officials believe can only be solved with a massive cash infusion from state lawmakers.

While you weren't watching: The 2015 Chicago politics year in review. For most of the world, the calendar starts in January. But in Chicago, the New Year apparently began on November 24, when Mayor Emanuel finally released the video showing police officer Jason Van Dyke gunning down Laquan McDonald. With that, Chicagoans awoke to the realization that [...] we're living in a corrupt autocracy ruled by a jerk. How come no one told us?! For the benefit of the sleepyheads, let me run through just a few of the things that, politically speaking, happened in the first ten months of 2015-before you were paying attention.

Federal prison for 'ringmaster' in giant Chicago fraud case involving politically connected black figures in Obama's circle. How bad is political corruption in Chicago? A sentence handed down yesterday [12/14/2015] in a case involving theft of grant money gives some indication. The people involved had serious political "clout" (a great Chicago political word) in the city chosen by Barack Obama as his political home.

Chicago Pays Millions but Punishes Few in Killings by Police. The gunshots blasted on and on, 45 in all, until Calvin Cross lay dead in a vacant lot. Mr. Cross, 19, had run away after three Chicago police officers pulled alongside him on a South Side street near his house. Bullets hit his chest, arm, back, face and the little finger on his right hand. The officers, who fired four weapons including an assault rifle that night in May 2011, said that Mr. Cross had fired at them. Investigators found an old revolver several hundred feet from Mr. Cross's path. But tests later showed definitively that the gun was inoperable and did not have Mr. Cross's fingerprints.

Chicago's police scandal fueled by decades of one-party rule. Monopolistic political machines breed contempt for voters, animosity toward policy innovation and even minimal notions of transparency. Ending one-party rule in Chicago and other big cities won't solve all of their problems, but it can force a more honest conversation about what those problems are.

Wagging the dog in Chicago. The [Laquan McDonald] incident was captured on police dash cam when it happened, so authorities knew right away what the truth was (the public, meanwhile, had to wait over a year for the truth). Not to mention multiple officers witnessed their colleague shoot a 17 year old in the back while he was walking away, and continued to pump him full of lead after he had collapsed to the pavement, convulsing as the bullets tore into his body. Nevertheless, the union wasted no time cranking up its PR machine in protection of the shooter.

DOJ launches investigation into Chicago police. Attorney General Loretta Lynch announced Monday [12/7/2015] the launching of an investigation into the Chicago Police Department for possible civil rights and other violations. The investigation comes as the police force is under intense scrutiny since the recent release of a video showing white police officer Jason Van Dyke shooting black teenager Laquan McDonald 16 times. The announcement also comes just ahead of the expected release of similar footage in another young black man's death at the hands of an officer.

The Fish Rots From the Head in Chicago. I've got nothing against [Rahm] Emanuel. I've known him since 1992 and benefited from his strategic leaks in the Clinton White House. And I know this: Emanuel epitomizes a brand of politics that puts loyalty and electoral success above all else. He was educated in the school of Clinton, where the ends justify the means, and ruled the Obama White House when it capitulated to the culture of Washington that his boss had vowed to fight. And then off he went to Chicago, a historically corrupt city with a police department known for hiding misconduct and brutality.

Republicans Must Save the Cities. A Chicago police officer has been charged with first-degree murder in the shooting death of Laquan McDonald, a black teenager who was wielding a knife and who had PCP in his system. Chicago authorities apparently went to some trouble to sweep the case under the rug: A $5 million settlement to his family already had been approved; the officer wasn't charged until nearly a year after the fact; a police-camera video of the shooting was suppressed for more than a year, until an FOIA lawsuit forced its release.

2703 Shootings, 440 Deaths Year-To-Date In Heavily Gun-Controlled Chicago. As of November 23, there had been 2703 shootings which resulted in 440 deaths year-to date in heavily gun-controlled Chicago. [...] It is interesting to note that regardless of the failure of the "violence tax," the Seattle City Council adopted a similar tax on August 10. As with Chicago, gun crime in Democrat-run Seattle is raging.

Chicago Deserves Riots Over The Laquan McDonald Shooting And Coverup. Chicago is bracing for riots after the release of a video of a black teenager, 17-year-old Laquan McDonald, being shot 16 times by a Chicago police officer. [...] From what we know, McDonald was hopped up on hallucinogenic drugs and in his addled state had attacked a police car and slashed its tires with a knife, so he was definitely a danger to himself and others and needed to be apprehended. But when he was shot, he was trying to walk away from police and did not pose an immediate danger to them, so the hail of bullets that took him down — and kept pumping into him after he was on the ground — was grotesquely excessive. But that's not the real grievance. The real grievance is the total contempt the city government of Chicago has always shown for its citizens.

President Cop-Basher Strangely Mute on Laquan McDonald Case. You would think this one is right in his wheelhouse. A cop acted stupidly, it happened in his hometown and the mayor is his former Chief of Staff, so it's not as if he can't get the facts, right? By now Obama would have normally unleashed his Justice Department to get to the bottom of this obvious political cover-up. Strange. We just can't put out finger on why a guy with verbal diarrhea isn't expressing his outrage. Unless maybe, just maybe the fact Chicago is a Democrat cesspool of corruption. Could that be it?

Chicago paid $5 million to shooting victim's family, keeping them quiet and video secret while Rahm re-elected. As Chicago is convulsed over video of Office James McDonald emptying his gun into 17 year old Laquan McDonald with 16 shots, Mayor Rahm Emanuel is so far escaping scrutiny over the city's successful effort to suppress the shooting as an issue in his re-election campaign. The shooting took place on October 20, 2014, and Mayor Emanuel was facing a nonpartisan election 4 months later, on February 24, 2015. Since no one received a majority of the vote (Emanuel received 46% to runner-up Democratic Cook County Commissioner Jesús "Chuy" García's 34%, a run-off election was held on April 7, with Emanuel winning 55.7% of the vote and a second term.

Gun Control Works: Chicago Has the Deadliest Murder Month in 13 Years. This is why you can't fix gun violence as long as the Democratic Party is in power. The Democratic Party isn't just a pro-crime party, it's a party of criminals. It's their own political foot soldiers who are doing the killing.

Obama Wants to Take Our Guns, So We Can All Experience the "Peace" of Chicago. After the shooting on the Umpqua Community College campus last week, Obama took to the airwaves to issue this statement: "We know that other countries, in response to one mass shooting, have been able to craft laws that almost eliminate mass shootings. Friends of ours, allies of ours — Great Britain, Australia, countries like ours. So we know there are ways to prevent it." These "common-sense" and "modest" laws Obama refers to in Britain and Australia Obama refers to aren't just lines in a law book, but would require extreme confiscation and bans. They also did little to reduce overall homicide rates. Instead, United Kingdom was found to be the most violent country in Europe in 2009.

The awful truth about Obama's hometown that he and the media ignore in gun discussion. Why has no one asked President Obama what "commonsense" gun control measures in addition to those already at work in Chicago he would like to see? Why has no one asked him about the disparity in his concern over a handful of white victims in Oregon versus his completely ignoring hundreds of black murder victims in his hometown? Chicago, the town Obama adopted as his own and where his mansion still sits, puts the lie to the vague gun control nostrums he is selling.

Where will the Obamas live when they leave the White House? Probably not Chicago. [Scroll down] All around these old Obama haunts, Hyde Park — with its tree-lined streets and hip restaurants — hums along without its most famous former residents. Lingering in the air is the acknowledgment, eked out in drips and dribbles over the past year, that the Obamas probably will not call this place their permanent home again. The couple, who are away on Martha's Vineyard for their sixth vacation there in recent years, have made places other than Chicago their retreats from the hot light of Washington. They will have spent 16 days on the Vineyard, off Massachusetts, before returning to Washington this weekend. They have not spent extended time in Chicago, and in the past seven years, their longtime home has played more of a peripheral role.

Obama's Mental Rigidity Is Dangerous. Obama comes from a power culture in Chicago. Just listen to Obama's guru, Rev. Jerry Wright. In Jerry Wright's sermons, no opponent has a respectable opinion. Dissidents are scapegoated and abused, by words if not deeds.

The Obama Administration's Chicago Politics. Chicago has long been stereotyped as a city where any-means-necessary politics have ruled, and where excess is preferable to moderation. Convicted felon Tony Rezko, leftist extremists Reverend Jeremiah Wright and Father Michael Pfleger, radical Bill Ayers, Saul Alinsky's take-no-prisoners Rules for Radicals, felon and former Illinois governor Rod Blagojevich — all these were part of Barack Obama's Chicago tutelage. Chicagoan Rahm Emanuel's infamous adage — "You never let a serious crisis go to waste. And what I mean by that, it's an opportunity to do things you think you could not do before" — was the unofficial motto of the Obama administration's efforts to grow government, up-regulate, and borrow immense sums — measures impossible without a climate of induced panic and fear.

Judge rules Chicago law to shore up imperilled pensions unconstitutional. On Friday, Cook County Judge Rita Novak shot down a 2014 law aimed at reducing multi-billion-dollar deficits in two of Chicago's pension funds, ruling that the law is unconstitutional. The move is widely considered a blow to Chicago Mayor Rahm Emanuel as he struggles to rescue his city's credit rating and balance its finances.

Cash-strapped Chicago schools propose $1.16 bln more debt. Chicago Public Schools on Monday [7/20/2015] proposed selling up to $1.16 billion of bonds despite the district's falling credit ratings, big budget deficit and lack of an approved plan to ease escalating pension costs.

Report: Obama library to be built in America's most corrupt major city. As a sort of farewell present to the city he adopted as his political base but will leave for more glamorous New York City after his presidency, the Barack Obama Presidential Library is to be built on parkland taken from the citizens of Chicago. Unless, that is, Republican Governor Bruce Rauner vetoes a bill authorizing the transfer of city-owned park acreage to the library.

The Chicago Treason Network. Notwithstanding the intricacies and nuances of Middle Eastern politics and tribal blood feuds, Chicago, by comparison, is a microcosm of parallel intrigue. For it is through this Midwestern city that Obama's personal connections come together in a variety of tangled ways. [...] Chicago, the urban hub of the Midwest, was, through much of the 20th century, also Communist central. The city was home to the tireless Communist Frank Marshall Davis, a primary mentor of Barack Obama. In Chicago, an intricate latticework of labor movements, civil rights organizations, and newspapers all carried the Soviet line, recruiting fellow travelers and useful idiots who helped advance the cause of their Soviet utopia.

Obama's Chicago Presidency. Malice is a valuable political tool for Barack Obama. Benjamin Netanyahu apparently bothered President Obama. What could that possibly entail, given the historic alliance between Israel and the United States? From the petty malice of Obama-administration aides leaking slurs that Netanyahu was a coward and chickens--t to the fundamental malevolence of community-organizing Netanyahu's opponents in an effort to defeat him at the polls to leaking previously classified information about Israel's nuclear deterrent, the message is again Chicagoan.

Who's running the Illinois Lottery? No one seems to know. Who's in charge of the huge Illinois Lottery — and under what contract terms are they working? Anyone who knows the answer to those questions isn't answering them today in the wake of Illinois Attorney General Lisa Madigan's surprise move Jan. 23 to scuttle a "termination agreement" between the Lottery and Northstar Lottery Group, the private firm that manages its operations. Madigan said in her opinion that the termination pact, announced in the final days of Pat Quinn's administration, was illegal and would have cost taxpayers millions in extra fees and charges. But the opinion omitted lots of details about who, what and how much.

Chicago, the Shame of a Nation. It should come as a surprise to just about nobody that Chicago is the most corrupt big city in America, and long has been. [...] Chicago has flaunted its outlaw status in the country's face for nearly a century. And continues to do so, now that one of its own occupies the White House.

The Abuser in Chief. Obama's political career was made in the Democratic stronghold of Cook County. He never had to cut deals across the aisle. Any success he had when he served in Springfield was due to bill-jacking; the hard work across the aisle was done by others, but Obama's political mentor, State Senate President Emil Jones, schemed to have Obama's name attached to the bills so he could make a United States senator out of his protégé.

Deep Cover at Organizing for America. [Scroll down slowly] Notice, too, the use of the phrase "take ownership of the community." Evanston borders Chicago on the north, and they speak the same political language. In Democrat-ese, "owning the community" means that if you got a problem with trash pickup, talk to the Democratic precinct captain. If you have a kid who needs a job, talk to the Democratic precinct captain. If you have trouble with delivery trucks getting ticketed for double-parking in front of your shop, talk to the Democratic precinct captain. If you need a block party permit, a one-day liquor license, or a building code violation overlooked, talk to the Democratic precinct captain. Democrats own the community.

Welcome To Camp Obama. [Mike] Kruglik happens to be the Alinsky disciple who first taught Obama hardball organizing tactics on the South Side. He was Obama's boss in the '80s. Kruglik now works for the Chicago-based Gamaliel Foundation, which trains and deploys radicals across the country. Kruglik once declared Obama "the undisputed master of agitation," according to David Freddoso, author of the best-seller "The Case Against Barack Obama."

Obama's International Socialist Connections: Obama's socialist backing goes back at least to 1996, when he received the endorsement of the Chicago branch of the Democratic Socialists of America (DSA) for an Illinois state senate seat. Later, the Chicago DSA newsletter reported that Obama, as a state senator, showed up to eulogize Saul Mendelson, one of the "champions" of "Chicago's democratic left" and a long-time socialist activist. Obama's stint as a "community organizer" in Chicago has gotten some attention, but his relationship with the DSA socialists, who groomed and backed him, has been generally ignored.

Obama's Days with Daley. It was one more story of dirty Chicago politics that went unnoticed in the national media. This story of Patrick Daley feeding from the trough — or more properly, from the sewer — exemplifies the sweetheart deals that are typical of the political environment in which Senator Barack Obama rose. It rounds out the story of how each member of the family of Obama's Illinois Senate mentor, Emil Jones, somehow manages to make big money from government salaries and contracts.

Obama's International Socialist Connections: Obama's socialist backing goes back at least to 1996, when he received the endorsement of the Chicago branch of the Democratic Socialists of America (DSA) for an Illinois state senate seat. Later, the Chicago DSA newsletter reported that Obama, as a state senator, showed up to eulogize Saul Mendelson, one of the "champions" of "Chicago's democratic left" and a long-time socialist activist. Obama's stint as a "community organizer" in Chicago has gotten some attention, but his relationship with the DSA socialists, who groomed and backed him, has been generally ignored.

Carl Davidson: In the mid-1990s Davidson was a major player in the Chicago branch of the New Party, a Marxist political coalition whose objective was to endorse and elect leftist public officials. ... Davidson first met Barack Obama through the New Party, which endorsed the latter in his run for the Illinois state senate in 1996. Obama had actively sought this endorsement, and he used a number of New Party volunteers as campaign workers. Davidson quickly became one of Obama's most ardent supporters. He helped organize a large 2002 rally where Obama first established himself as an eloquent anti-war spokesman.

When is Obama Not Lying? Obama is just another shifty-eyed, moondancin' pol from the Chicago Machine, playing the race card like Jesse Jackson, even according to The New Yorker. He makes outright deals with corruptocrat Tony Rezko to get his home cheap, and with the Teamsters to buy their election troops in exchange for Federal oversight leniency. He's been lolling in bed with the wild-eyed zealots of ACORN for ten years or more.

Obama's Aim: In 2007, Senator Barack Obama stood up for a gun owner. He endorsed Chicago Alderman Dorothy Tillman in her Democratic primary. Not only was she a gun owner, but she had even pulled a gun on her colleagues during a contentious 1991 ward redistricting hearing, according to eyewitnesses. Tillman, best known for demanding to be served by black (not white) waiters, and for advocating reparations for slavery, narrowly lost her race despite Obama's support.

Obama and South Chicago Slum Developers: Barack Obama's political career rose from the south side of Chicago with a lot of help from his friends involved in the housing industry. They have profited and thrived, unlike the Senator's south side constituents. The Tony Rezko scandal focused the nation's attention on just one piece of a much larger story: Obama's close association with several South Chicago slum landlords, plus one property manager who is now his senior advisor.

NBC's Chuck Todd Ascribes to Chicago Mayor Daley Tremendous Power Over White House Olympic Push. This is a BIZARRE assessment. But Todd's explanation — in defense of his bizarreness — had him venturing further into the realm of the absurd. He insisted that Mayor Daley basically ordered the White House — and the President specifically — to get involved on behalf of his Olympic effort. If this is true, Todd is breaking some serious news here — that the titular head of the vaunted, notorious Chicago Political Machine can bend the White House to his will whenever he wishes. Which would be more than a little disturbing.

Chicagoland. Instead of lobbying Olympics officials to bring the games to his hometown of Chicago, President Obama should be huddling with local officials to figure out how to control violence there. Some say Chicago is too broke to host the Olympics. Others say it's too corrupt. Above all, it's too dangerous. Crime is out of control, and the president shares some blame for the trend.

America, You've Been Punk'd. It's okay to admit it: you thought you were voting for a more benevolent and wiser version of Tiger Woods when all you got was a smoother version of Chicago-style, brass knuckle politics. It isn't so much that you voted for the wrong guy; you were lied to by the media. But you should have known better. Chicago has a long and storied run of thoroughly corrupt political bosses giving envy to any third-world dictator.

Obama hits opponents with Chicago brass knuckles. [Scroll down] Daley's father of course was Richard M. Daley, mayor of Chicago from 1955 until his death in 1976. Ayers' father was head of Commonwealth Edison, the Chicago-based utility, from 1964 to 1980. You bet they were great friends. That's governance, Chicago style. The head of government is friends with the heads of every big business, lobby and union, and together they make decisions on how everyone else will live. Those on the inside get what they want. Those on the outside — well, they get what the big guys want them to have. That's life in the big city.

Barack Obama's Rules for Revolution: The Alinsky Model. The guru of Sixties radicals, [Saul] Alinsky urged his followers to be flexible and opportunistic and say anything to get power, which they can then use to destroy the existing society and its economic system. Alinsky died in 1972, but left behind an organization in Chicago dedicated to his malicious ideas. This team hired Barack Obama in 1986 when he was 23 and taught him how to organize for radical transformation.

Armed pols: An unfortunate Chicago tradition. You want to be able to pack a weapon in public for your safety? Fine. All you have to do is 1) run for the [Chicago] City Council and 2) win. Why the state assumes that aldermen are fit for this prerogative is a mystery. "Law-abiding" is not the very first word that comes to mind when you think of the City Council. Since 1972, 27 of its members have been convicted on charges involving malfeasance, misfeasance, nonfeasance, disfeasance and anti-feasance with mopery aforethought. It would be hard to come up with a group of people that has proven itself less deserving of blanket trust.

It's the Totalitarianism, Stupid. It is no comfort to know that Barack Obama rose to power in the hustler world of Chicago politics and that Mayor Daley, Michelle Obama, and Valerie Jarrett, all faithful creatures of the machine, decided on all the appointments in this administration.

You're known by the friends you keep. Since the advent of his socialist circle of czar advisers, we now have a better measure of Obama. He seems to be a progressive in a European socialist way, but his czars appear to be authoritarian — not democratic — socialists. As manufacturing czar Ron Bloom put it, "We believe in the persuasion of power." Let's look further back to the "friends he keeps." Obama's consigliore is his senior adviser, progressive liberal Valerie Jarrett, a virtual cerebral body part to both him and the first lady. Know her and you know the Obamas.

Obama and the White House Chicago Boys. Barack Obama has a problem. His polls numbers are dropping and his policies are fueling an angry backlash across America. The Democratic party is held in disrepute, and congressional Democrats are dropping like flies. This imperils Obama's radical agenda and his own 2012 prospects. What to do? Game the system and rig the future elections. That is how things are done in the streets of Chicago.

Obama and the Government Employees: Barack Obama may not have learned much at Harvard regarding the Constitution, but he did learn in Chicago how politics works: the Chicago way. Reward supporters, and keep the bribery as opaque as possible. Chicago mores have been brought to Washington.

MSM Ignores 'The Chicago Way,' Corrupt Machine That Spawned Obama, Three Suicides. While [John] Kass calls Obama "a Chicago political guy," he knows the Machine is multi-layered. While the hub is Chicago, spokes extend throughout Cook County, and reach deep inside the state capital at Springfield. Because the MSM ignored the Machine from which Obama emerged, the electorate didn't realize that voting for Obama meant endorsing politics the Chicago way.

Study examines decades of Cook County corruption. Nearly 150 elected leaders, high-ranking officials and people doing business with the county have been convicted in corruption cases ranging from bribery to ghost-payrolling dating back to 1957, a study released Thursday [2/19/2010] by the University of Illinois at Chicago and Better Government Association found.

Obama, the Chicago Boys, and their 30 Billion Dollar Slush Fund: [Scroll down slowly] Recall, Barack Obama's statement, "If they bring a knife to the fight, we bring a gun." That is the modus operandi of a criminal. Evidently that is also the governing philosophy of our President.

The "Chicago Way" Of Barack Hussein Obama. The Better Government Association, a busy Chicago-based watchdog group that has its work cut out for it, recently released its "Hall of Shame" report that details the nearly 150 county officials who have gone to jail for corruption in Barack Obama's Cook County. And that doesn't even include the more than one hundred Chicago officials who have also gone to jail over the last few decades.

The bullies in the White House. Recall, Obama is at his most truthful when he speaks extemporaneously, when the Teleprompter and his handlers cannot control him. He said back during the campaign that when adversaries "bring a knife to the fight, we bring a gun." Those are mob rules. It is also the modus operandi of Presidential "governance" in the Age of Obama. These are the Chicago Boys, after all. Chicago: home of Al Capone, one party-and one-family rule for decades. Alderman politics, city of corruption, and whose political mores have now been writ large.

Arne Duncan's list and the Chicago Way. When U.S. Secretary of Education Arne Duncan ran the Chicago Public Schools for the boss of Chicago, he kept a secret list of those who hoped to clout children into the city's top-tier public schools. "We didn't want to advertise what we were doing because we didn't want a bunch of people calling," CPS official David Pickens admitted to Tribune reporters Azam Ahmed and Stephanie Banchero, who broke the story. So the schools kept a clout list. But they didn't want nobody nobody sent hassling them with calls.

First, He Was a Community Organizer. When Barack Obama entered the 2008 Presidential Election scene, ...we were told that his most endearing credential was that he had navigated the "mean streets of Chicago" as a community organizer disseminating "hope"; that he had been successful in making the poverty-stricken neighborhoods of Chicago a better place to live, a safer place to live. As of April 25, 2010, the residents of Chicago have stood witness to 113 homicides. ... Gang crime is so bad in some parts of the city that parents, when there are two existing in the household, routinely remind their children not to play in front of the windows in their houses for fear of being struck by a stray bullet fired from the gun of a gangbanger.

Shoring Up Chicago's Community Bank. Republicans on the House Financial Services Committee want to find out if anyone in the Obama White House attempted to influence the financial bailout of a well-known Chicago-based "community bank," which faced FDIC closure last week, and which, going back to the Clinton Administration, has had close ties to ACORN and the leftist community-organizing world of Chicago.

Tony Rezko, Barack Obama, the FBI Mole, and the Somnolent Chicago MSM. The Chicago media covers Illinois political corruption like crime reporters. They show up at the scene, gather for the perp walk, snap a photo, and cover the trial. In short, they wait for the story to happen and then accept official explanations with minimum scrutiny. Consequently, when the Machine gets caught, it's generally not the media that breaks the story. And it's been that way in Chicago for a very long time.

The Candidates That Nobody Sent. The ethos of the clubhouse era was captured in the story of Illinois Democrat Abner Mikva, who — decades before becoming a House member and then a federal judge — walked into his Chicago Democratic ward office in 1948 as an earnest law student hoping to volunteer. As Mikva later recounted, a glaring ward committee member brusquely asked him, "'Who sent you?' I said, 'Nobody sent me.' He put [his] cigar back in his mouth and he said, 'We don't want nobody that nobody sent.'" This week's elections were the triumph of the candidates that nobody sent.

Obama's Chicago homecoming is not so sweet. It's been 15 months since President Obama went home sweet home to Chicago. ... [But] it should be obvious why Obama hasn't been home much. Obama moved to Chicago to establish his political base, but now the city is a political liability.

Tony Demasi and the Chicago Way. [Scroll down] Owning a club introduces the proprietor to the seedy world of Chicago politics unlike any other business. In order to own a club one would need as many as six different licenses: a liquor license, a tobacco license (smoking was still legal in bars at the time), a valet license, sidewalk license, and the Public Place of Amusement license, which allows a venue the ability to charge a cover for live music or a DJ. In order to get these licenses successfully, building inspectors, plumbing inspectors and electrical inspectors from various city zoning and buildings departments, along with the local Alderman and Police commander would all have to approve parts of any and all of these licenses. With his connection to [Marty] Gutilla's circle of friends, [Anthony A.] Demasi had just the right influence to navigate this process.

How Illinois is that? What could be tastier than two Democrats — President Barack Obama and former Gov. Rod Blagojevich — hanging out with the treasurer of the Republican National Committee at a Wilmette fundraiser hosted by a political fixer who would soon be in federal prison? According to testimony by businessman Joseph Aramanda (who later wrote a $10,000 campaign check to Obama), it happened in 2003 as Obama was mounting a campaign for the U.S. Senate.

Controversy Surrounding Bank with Obama Ties Grows. Controversy continues to swirl around the Obama administration's bailout of the politically connected community lender ShoreBank, with new calls for an investigation into how the bank was able to secure tens of millions of dollars in Wall Street cash to stay alive, FOX Business has learned.

Obama's Other Chicago Problem. [Scroll down] Mr. Obama continued to swing for Mr. Giannoulias right through the news that the Giannoulias's Broadway Bank had loaned millions to Michael "Jaws" Giorango, a convicted bookmaker, as well as other crime figures. He stuck with him through the news that some of this money had been disbursed when Mr. Giannoulias was the bank's senior loan officer. And Mr. Obama stuck with him when even the Democratic speaker of the Illinois House, Mike Madigan, refused to endorse Mr. Giannoulias. "My history in politics, if you were alleged to be connected to the mob, you were done," said Mr. Madigan in the run-up to the 2006 treasurer's election.

Obama "All In" for Sen. Candidate/Mob Banker Who Loaned $20M to a Guy Named "Jaws". President Obama has thrown his political weight behind Chicago mob banker and basketball buddy, Alexi Giannoulias, in a brazen attempt to help elect one of the sleaziest Democrat politicians around to his old Illinois Senate seat.

Obama Cozies Up to Giannoulias. President Obama was believed to be avoiding Alexi Giannoulias. Why? Well, Giannoulias, who is vying for Obama's old Illinois Senate seat and is a former basketball buddy of the president, has become something of a political toxin. It became public that the former banker serviced loans to mobsters and crooks, and Giannoulias's own family bank collapsed, creating yet another political embarrassment for the candidate who is currently Illinois's state treasurer. But Obama seems to have had a change of heart, and later this week he will host a political fundraiser for Giannoulias in Chicago.

Obama raises nearly $1 million for Giannoulias. The nearly $1 million fundraising event at the Palmer House Hilton highlighted a quick visit by Obama back home to Chicago that also included a tour of a Southeast Side Ford plant and a 49th birthday dinner Wednesday night [8/4/2010] with friends including Oprah Winfrey.

No Shady Banking Buddy Left Behind. First Lady Michelle Obama's latest overseas jaunt is getting all the headlines. But President Obama's money-grubbing junket to Chicago may cost taxpayers far more in the long run. With his Gaultier-clad wife sashaying around the Spanish seaside, the lonely fundraiser-in-chief returned to Illinois to take care of some birthday-week business. Job One: Filling the Senate campaign coffers of his corruption-tainted political protege Alexi Giannoulias.

Only in Chicago Would Street Gangs Be So Bold. Chicago street thugs held a press conference where they complained they were not getting their fair share of the goodies that make Chi-Town the "City that Works."

City: Daley's friend got $31K in free water by mistake. Two decades ago, the city's Streets and Sanitation Department began leasing a block-long garage in Chinatown, in Chicago's notorious 1st Ward. The landlord: Fred Bruno Barbara, a nephew of the late 1st Ward Ald. Fred Roti. Streets and San moved out by early 2005, when Barbara — a friend of Mayor Daley — got caught up in the Hired Truck scandal. But Barbara's garage and two adjoining buildings that he owns kept getting free water from City Hall — until three months ago, when a Chicago Sun-Times reporter asked the Daley administration why it was treating Barbara's garage as a "charitable account."

Obama and Company trying to pull a fast one? The MOVE Act was passed in 2009 in reaction to ongoing problems with having overseas military votes counted. States have had time to prepare and abide by the law. Is it a bolt out of the blue that Illinois — a very blue state, home to Barack Obama and his cast of West Wing characters — somehow just let this slip off their to-do list? All levels of state government are in the hands of Democrats, and Cook County — where the Democratic machine has been in operation for decades and where corruption is king — exercises a tremendous grip on what happens throughout the state.

Voter Fraud in America. The Chicago machine that nurtured Barack Obama's political career is legendary for its ability to manipulate an election. Indeed, cheating and fraud are such staples of Illinois politics that residents hardly notice any more. It is, of course, always interesting to hear a Chicago news-anchor provide the latest tally of calls to the "Election Fraud Hotline" and no doubt some wagers are won and lost among citizens once the final count is announced. But, for the most part, pay-offs, unregistered voters, dead voters, and all the rest are an accepted part of life in the Prairie State.

Exposing Un-American Activities. [Scroll down] The big news today is that some of the people who have been supporting Obama from the start in Chicago are now under investigation by the FBI, suspected of providing support to foreign terrorist organizations in Latin America and the Middle East. This is a trail that could lead all the way to the White House. Joe Iosbaker and Stephanie Weiner, who are husband and wife, had their homes and offices raided because of suspicions that they were providing support to foreign terrorist organizations. Both of them have been associated with the Marxist-Leninist Freedom Road Socialist Organization (FRSO) and the Chicago New Party that included Barack Obama.

Chief of staff pick just another cog in the Daley machine. As President Barack Obama knighted Chicago's William Daley as his new chief of staff — and kept the Daley machine in control of the executive branch of our federal government — I couldn't help thinking of the good old days.

Obama mouthpiece Robert Gibbs was forced out by new henchman William Daley. I wondered yesterday [1/6/2011] whether Robert Gibbs jumped or was pushed and noted that President Barack Obama's words indicated that it was "not an entirely voluntary departure". It's being reported by John King on CNN right now that Gibbs wanted to be a presidential counsellor — something he's been putting about for quite a while — but William Daley, the new chief of staff, nixed this because he believed that too many cooks would spoil the presidential broth. So that's why Gibbs is out.

The Chicago Machine Pumps Out A New Chief of Staff. President Obama chose William Daley as his new chief of staff yesterday [1/6/2011], replacing Rahm Emanuel, who is leaving to run for mayor of Chicago... a job currently held by Daley's brother Richard. It's comforting to know there will be no net loss of Chicago politics in the White House.

Obama's Chicago. Think Barack Obama left Chicago when he headed to the White House? Think again. The commander in chief still commands a considerable presence here in the Midwest. Take, for instance, the rumors swirling around police headquarters today that officer Mike Shields could be the top pick to permanently replace outgoing police superintendent Jody Weis. Sources tell NBCChicago that he'll earn the top cop job sometime after May. Shields is a cousin of First Lady Michelle Obama.

Chicago City Hall hired 139 ex-cons in two years. One of them smuggled cocaine from Jamaica about a decade ago. Another was a carjacker. A third was convicted in the shooting of two Chicago cops in the 1970s, hitting one of them in the face. They are among 139 people who got hired by the City of Chicago over the past two years despite having been convicted of crimes. That's according to a list of all of the city's hires of ex-cons in 2009 and 2010 obtained by the Chicago Sun-Times under the Illinois Freedom of Information Act.

Who gets nearly free internet and computers? [Scroll down] Many of the key people in Obama's White House also hail from the Windy City including the man who replaced Emanuel as the Chief of Staff, Bill Daley (brother of Chicago's former mayor) and Valerie Jarrett, one of Obama's oldest friends and advisers. This sort of bullying is not uncommon in Cook County, one of the last Democrat-run city machines in the nation (wags call it Crook County for a reason). One hand washes the other there and rules are bent to favor political allies — the seeming modus operandi of Barack Obama on a national scale over the last few years.

Valerie Jarrett - Obama's Rasputin. She receives more protection than our Libyan ambassador, calls the president by his first name, dines and vacations with the First Family and had the power to call off three strikes against Osama bin Laden. Ambassador Chris Stevens did not have a Marine detail in Benghazi, Libya. But White House senior adviser and Obama confidante Valerie Jarrett reportedly had a full Secret Service detail on vacation in Martha's Vineyard.

Chicago's Violent Flash Mobs. The Chicago Democrats have controlled the city for more than fifty years. The mayors Daley instituted policies that not only segregated the city and the schools, but also insured the survival of the Democratic Party at the expense of many neighborhoods. The Chicago Defender newspaper documented how Democrat politicians in Chicago set up physical barriers to integration. The Chicago Defender claims, "The Dan Ryan Expressway was conceived in clout and racism and born into a pattern of racial segregation that's earned it the reputation as world-famous symbol of how Chicago's politicians used to create ghettos."

Which state has the worst balance of assets and liabilities? The management of the public purse in Illinois is criminally sloppy, negligent, and without parallel in the United States. Hard to imagine that it can get any worse, but it will. The burden they are placing on future generations means that the state will continue to empty itself of people and businesses as taxes soar. Eventually, the bills will come due.

Feds: Two Chicago cops took orders from Latin Kings. A bistate crackdown on the Latin Kings street gang on Friday [11/18/2011] snared two Chicago Police officers accused of using their badges to rob people in Northwest Indiana and Illinois. Their arrests were part of a broader crackdown against gang members and associates accused of taking part in 19 murders, attempted murder, drug trafficking, kidnapping and weapons violations, mostly in Chicago and Indiana but stretching down to Texas, said U.S. Attorney David Capp of the Northern District of Indiana.

Suburban school official, board member indicted in kickback scheme. A former North Chicago school board member and her district's transportation director were accused Thursday of taking kickbacks totaling at least $800,000 over 10 years from contractors who had been awarded lucrative school bus contracts. Gloria Harper, 59, of North Chicago, was a member of the board of North Chicago Community Unit School District 187, and Alice Sherrod, 59, of Gurnee, was in charge of transportation for the 4,000 students, prosecutors said in announcing a 26-count indictment against them and three contractors.

Moseley Braun says 'no more drilling down' on her finances despite questions. Chicago mayoral candidate Carol Moseley Braun today [1/7/2011] said there will be "no more drilling down" about her tax returns despite unanswered questions about where she gets her money and the troubled state of her finances.

Obama's Gerrymander: We've been following the ways that politicians and special interests try to influence the redistricting process for their own gain, often at the expense of voters. An article this week in The New Yorker suggests that President Barack Obama's own political rise in Chicago was partially the result of gerrymandering. As The New Yorker's Ryan Lizza reported, Obama worked with a Democratic redistricting consultant to draw a state senate district tailored for him.

It's official: Chicago is nation's corruption capital. A University of Illinois study has found what many probably already suspected: Chicago is the corruption capital of the nation. The study — published Wednesday [2/15/2012] as the details of former Gov. Rod Blagojevich's Colorado prison assignment emerged — showed that the federal court district that includes Chicago has had 1,531 public corruption convictions since 1976, more than any other district in the nation.

Chicago Called Most Corrupt City in the Nation. A former Chicago alderman turned political science professor/corruption fighter has found that Chicago is the most corrupt city in the country. He cites data from the U.S. Department of Justice to prove his case. And, he says, Illinois is third-most corrupt state in the country.

Beavers says feds indicted him on tax charges when he wouldn't wear wire. Cook County Commissioner William Beavers was indicted Thursday [2/23/2012] on charges he failed to pay taxes on tens of thousands of dollars in campaign funds that he used to pay off personal expenses. But the storied, tough-talking 77-year-old Democrat denied the charges and said he was indicted after he refused to wear a wire on fellow Cook County Commissioner John Daley. "I'm too old to be a stool pigeon," Beavers said.

Some 'Splainin' to do in Chicago. Why did it take an obscure website to break this story when the Sun-Times has those three-musketeer journalists they call the WATCHDOGS? And when the Trib has equally dogged sleuths like John Kass and John Chase? Did either paper have knowledge concerning what Illinois Pay To Play reported and decide to sit on the information? Thanks to the legendary Bob Cooley, yet again, some current and former Chicagoans got some 'splainin' to do. But, what we'll most likely hear instead is the sound of crickets.

Weekend of violence claims 10 shooting victims across Chicago. At least 10 people were killed, including a 6-year-old girl, in shootings over the weekend in Chicago. The slain were among at least 49 people wounded in shootings from 5 p.m. Friday to 6 a.m. Monday, according to information compiled by the Chicago Tribune.

Obama's early Chicago rise brought African-Americans foreclosures, bankruptcies. President Barack Obama wants his 2012 re-election campaign to focus on Gov. Mitt Romney's private-sector record, but his own private-sector history shows that he promoted and profited from the nation's disastrous real-estate bubble. One striking example comes from the president's 1995 housing-discrimination class action lawsuit: It provided him with legal fees, greased his political donations and boosted his role in Chicago politics.

Obama the Reactionary. [Scroll down] You have to remember that Obama was given nearly 100 million dollars of play money by the Chicago Annenberg Challenge, courtesy of Bill Ayers, supposedly to fix the inner city school system. When the money was all spent Obama's campaign was launched, but nothing had changed in Chicago's schools.

The Word "Chicago" is Now Racist When in Conjunction with "Obama". So says Chris Matthews and the MSNBC crew. Well.... Barack Obama worked in Chicago after college. Obama went back to Chicago after law school. Obama was an adjunct instructor at the University of Chicago. Barack Obama represented an area of Chicago in the Illinois state Senate. Obama owns a house in Chicago. Obama's wife worked in Chicago. Obama went to church in Chicago.

Obama brings Chicago politics to Washington. Chicago has been called the home of "gangster government." How bad is it? Consider the following facts about the city from which President Obama rose through the ranks of American public life, from community organizer and local lawyer to the Illinois state legislature to the U.S. Senate and finally the Oval Office:
• Chicago's 2.7 million residents make up only about 21 percent of the state of Illinois' population of nearly 13 million. Yet the city and its suburbs have accounted for 84 percent of the state's public corruption convictions in federal courts since 1976, according to a study released earlier this year by the University of Illinois at Chicago.
• Four of the state's previous seven governors went to jail on public corruption charges, as did a third of Chicago aldermen who served during the period.
• New York and California have higher totals for public corruption convictions, but Illinois leads the nation on a per capita basis.

Getting The Truth Out About Obama Is A Winning Strategy. Republicans are properly squeamish about calling their opponents liars. (Democrats are not so shy.) But sometimes a lie can be demonstrated. Republicans need to factually report Obama's falsehoods so the electorate will conclude on its own that he intentionally deceives. [...] Americans can no longer believe anything Barack Obama says — just like any Chicago politician.

A sordid tale of Chicago politics that reveals how Obama got his start. There's no other American city quite like it. Fortunately. It's a beautiful city from the outside. And a political cesspool inside, a seeping source of conniving and corruption that spawned Barack Obama and his top aide Valerie Jarrett and is now ruled by the president's ex-chief of staff, Rahm Emanuel.

How Chicago and Obama Globalized Voter Fraud . Chicago has a long tradition of padding its vote totals by placing homeless and deceased persons on its voter registration list. Jim Laski, who once served as the City Clerk of Chicago, second in power only to the mayor, noted in his book My Fall From Grace that fraudulent voters were registered to addresses that included cemeteries, municipal buildings, and taverns.

Chicago Area Bank Robberies Nearly Double Over 2011. Bank robbers had a busy year in 2012. The FBI said robbers have hit 218 banks in the Chicago area as of Dec. 31, compared to 115 in 2011. "Close to double what we had in the prior year," said FBI Special Agent Joan Hyde.

New State Legislature Includes Three Facing Criminal Charges. It's a dubious distinction for the new class of Illinois lawmakers being sworn in Wednesday in Springfield. It's the first time in years that three sitting lawmakers simultaneously face criminal charges. Representatives Derrick Smith and LaShawn Ford and state Sen. Donne Trotter, all Chicago Democrats, face varying charges.

Rahm Emanuel Out of Excuses for Chicago's Murder Rate. In 2012, Chicago recorded 505 murders. That may not sound all that bad, since in some years in the past two decades the city had over 900 murders (1991, 1992, and 1994). But it looks like a terribly high number when compared to New York (which recorded 414 murders in 2012) or any of the other ten largest cities in America, because Chicago is not only the murder capital of America in terms of experiencing the most murders. It also has, by far, the highest murder rate among America's ten largest cities.

Can Rahm Emanuel's Illegal Thug Tactics Be Stopped? Last week, Chicago Mayor Rahm Emanuel sent a letter from his office to two banks, Bank of America and TD Bank, asking each to suspend doing business with gun manufacturers in the hope that this will pressure these companies into helping gun legislation pass.

On CNN, Cause of Chicago Violence Is — You Guessed It — The GOP. Chicago hasn't had a Republican mayor in over 80 years. Democrats have controlled the Illinois governor's mansion and both houses of the legislature for more than a decade, with Democrats ruling the Illinois House for 28 of the last 30 years. No matter, Chicago violence is the fault of Republicans. We learned that this morning [2/22/2013] on CNN Newsroom [...]

Crossed Paths: Chicago's Jacksons and Obamas. When Barack and Michelle Obama were married in Chicago two decades ago, Santita Jackson, a daughter of the Rev. Jesse L. Jackson, sang at their wedding. When Mr. Obama ran for his first national office, he made sure he was not stepping on the ambitions of her brother, Jesse L. Jackson Jr., who later became a co-chairman of his 2008 presidential campaign.

The Chicago Roots of President Obama's Leadership Style. Congress's authority to write a budget is determined not by a Home Rule Commission, but by the Constitution. But President Obama was able to cleverly subvert Congress's power of the purse this way: the Democrat-controlled U.S. Senate has not passed a budget in four years. One can reasonably ask if President Obama enlisted, in the early months of his first term, the cooperation of Senate Leader Reid in suspending the constitutionally mandated responsibility of the Senate to pass a budget. Since Harry Senate Majority Leader Reid has the power to refuse to consider a budget bill, this is not a far-fetched idea.

Obama's 'Chicago Way'. The scandals swirling around the Obama administration have many journalists scratching their heads as to how "hope and change" seem to have been supplanted by "arrogance and fear." Perhaps it's time they revisit one of their original premises about Barack Obama: that he wasn't influenced by the Chicago Daley machine. You know: the machine that boosted his career and whose protégés — including Valerie Jarrett, David Axelrod, Rahm Emanuel, and his wife, Michelle — he brought to Washington with him.

Four Chicago Neighborhoods Named on List of 25 Most Dangerous. NeighborhoodScout, a real estate blog, has compiled FBI data from 17,000 local law enforcement agencies to rank America's 25 most dangerous neighborhoods. Chicago has four neighborhoods on the list, tied with Detroit for the city with the most neighborhoods listed.

New Boss, Same as the Old 'Boss'. For those looking for insight on the scandals engulfing the Obama administration, read Boss, Mike Royko's classic 1971 biography of former Chicago Mayor Richard J. Daley. The IRS targeting of conservative groups and the Department of Justice (DOJ) criminalizing reporting will make more sense after understanding how the infamous Chicago Machine, the one that birthed President Barack Obama, worked.

Chicago Cop Arrested Four Times in Seven Years Still Working, Makes $80K. Chicago Police Officer Richard A. Rizzo has been arrested four times in the past seven years, but that's not enough to get him fired from the department. Rizzo has been arrested for domestic battery, child endangerment and aggravated assault with a gun.

'Hot dog seasoning emergencies' and other stupid Illinois political tricks. Now that Illinois has given us Barack Obama as president, crony capitalism is alive well beyond the dreams of Gilded Age robber barons. The inherent dynamism of the American economy, which ought to be booming based on shale oil, information technology, and other products of innovation, is instead being strangled by corruption and bureaucratic obstructionism.

Gun Control? Obama's Chicago New U.S. Murder Capital. President Obama doesn't often mention his hometown when he talks about gun control. Then he'd have to explain, in arguably the most gun-restricted big city in America in the last state to allow concealed carry of firearms, why Chicago is now officially the murder capital of the United States.

Jack Welch Vindicated: Obama Regime 'Faked' Pre-Election Unemployment Number. Chicago is known as a political cesspool. From Al Capone, to Rahm 'Dead Fish' Emanuel, to Mayor Daley, it is a town that reeks of corruption and anyone who emerges, and especially the case of Barack Obama rises quickly, as a leading force in that political arena should be met with high speculation. After all, a rise to prominence in Chicago means one thing — you are tainted, a dirty player who will do anything and everything to obtain and remain in power.

Obama's Fate. [Scroll down] When he eventually turned his eyes toward politics, Obama gravitated to the single place in the United States that most resembles a third-world tyranny — Chicago. Controlled for years by a single party, and for much of that period by a single family (the Daleys), Chicago embodies Indonesian corruption and authoritarianism (if not climate) to a point beyond the understanding of luckier Americans. (Among other techniques of control, when a Chicago precinct captain ascertains that a voter has cast his vote the wrong way, the miscreant's garbage cans — owned by the city — are confiscated, and he's left on his own to solve the problem of family waste disposal. Suharto never came up with anything more effective than this.)

Obama's clever campaign to constrict the flow of criticism. Among the many costs of the Barack Obama presidency is an intentional corrosion for its own political gain of public faith in so many American institutions, among them Congress, the Supreme Court and the media. If numerous sectors of society are feuding or distrustful of each other, then a well-controlled central authority like a chief executive can more easily rule the pieces. It's classic Chicago politics, the way the mayor there controls the city's feuding neighborhood fiefdoms of Democrat pols and workers.

Chicago lawyer gets 15 years in big tax fraud case. A Chicago-area lawyer and accountant labeled by the government as history's most prolific and unrepentant tax cheat was sentenced Wednesday [6/25/2014] to 15 years in prison, and the judge bemoaned the "incredible greed" of some of America's wealthiest people for taking advantage of the tax shelters he peddled.

Effort to get Obama library draws Chicago-style suspicions. Chicago's rush to secure space in a public park for Barack Obama's presidential library has unleashed a tussle typical of the president's hometown — loud, contentious and full of suspicions about backroom deals and personal politics as tangled as the ivy at Wrigley Field.

The Chicago Way: Obama Visits Rahm Bearing Gifts ... Five Days Before Election. Chicago Mayor Rahm Emanuel is getting a big political boost from his former boss just five days before he faces re-election for mayor in the city elections.

Crime Plummets in Chicago as Conceal Carry Permits Rise. The Washington Times is reporting that as the number of Chicago residents with concealed carry handgun permits is rising, crime is steadily declining. Since the state of Illinois began granting concealed carry permits this year, the number of individuals arrested for robbery has fallen 20 percent.

Chicago Schools Chief Resigns Amid Federal Investigation. The chief executive of the public school system here, Barbara Byrd-Bennett, who has been the subject of a federal investigation into possible misconduct, has resigned, the district announced Monday [6/1/2015]. Ms. Byrd-Bennett has been on leave from Chicago Public Schools since April, following local news media reports that a grand jury was hearing evidence about a no-bid school district contract that was awarded to a former employer of hers.

Former Chicago Public Schools chief to plead guilty to bribery scheme. Former Chicago Public Schools CEO Barbara Byrd-Bennett plans to plead guilty to charges she steered no-bid contracts worth more than $23 million to an education consulting firm where she once worked in return for promises of hundreds of thousands of dollars in kickbacks, other perks and a job, federal prosecutors revealed Thursday [10/8/2015].

Blacks are 13% of US population 37.6% of prisoners and 71% of shooters in Chicago. Over the last couple of years, one of the dinner discussions our family has had relates to the observation that many, if not most, of the alleged perpetrators of violent crimes whose photographs appear in the mugshot section of our local newspaper's crime report are black.

Murders Jump in Obama's Back Yard as Chicago Cuts Police Hires. The recession is stinging in President-elect Barack Obama's hometown, where the Chicago Police Department is slowing hiring even as murders increase. Murders in Chicago rose 16 percent in the first 10 months of the year. The city's homicide rate is triple New York's and double that of Los Angeles.

Teen Punches Homeless Man on Red Line While Friends Videotape the Attack. More than 250,000 people have viewed an online video that appears to show a thug punching a homeless guy at a Chicago L stop.

National Guardsman thwarts Red Line robbery; 3 teens arrested. Three teens who attempted to rob a judo instructor with a replica gun at a CTA station got more than they bargained for, police say. It wasn't the judo teacher who taught them a lesson, authorities say, but an Army National Guardsman armed with a real gun.

Also posted under guns save lives.

Do the Media Want a Race War? [Scroll down] And where is our President in all of this? He says that "If I had a son, he would look like Trayvon Martin." You do have two daughters, Mr. President. Does either one of them look like Aliyah Shell? In case you've never heard of Aliyah, she was a 6-year-old black girl in Chicago who was shot to death last month while sitting with her mother on the front porch of her home. She was one of 10 blacks murdered in Chicago over St. Patrick's Day weekend. Police say all 10 were murdered by other blacks.

Suspect: I Beat Up White Man Because I Am Mad About Trayvon Martin Case. Alton L. Hayes III, a west suburban man charged with a hate crime, told police he was so upset about the Trayvon Martin case in Florida that he beat up a white man early Tuesday [4/17/2012]. Hayes and a 15-year-old Chicago boy walked up behind the 19-year-old man victim and pinned his arms to his side, police said. Hayes, 18, then picked up a large tree branch, pointed it at the man and said, "Empty your pockets, white boy."

Motivated By Media Lies About George Zimmerman, a Hate Crime Occurs In Chicago. We're learning today that in Obama's Chicago, 18-year-old Alton L. Hayes has just been charged by police with "attempted robbery and aggravated battery along with a hate crime" for attacking and robbing a 19-year-old man. Hayes is black, the victim is white, and Hayes told investigators "he was angry about the [Trayvon] Martin shooting and decided to attack the victim because of his race."

Another one!
Authorities: Racially charged beating sparked by death of Trayvon Martin. An 18-year-old man charged with a hate crime in Oak Park told investigators he beat his victim in anger over the shooting death of Trayvon Martin, according to the Cook County state's attorney office. Alton L. Hayes, of the 1200 block of Woodbine Avenue in Oak Park, was charged with attempted robbery and aggravated battery along with a hate crime, state's attorney spokesman Andy Conklin said Wednesday afternoon [4/25/2012]. A 15-year-old Chicago boy also was charged with attempted robbery in the incident.

Wrigleyville Man's Throat Slashed in Random Attack. Michael Schmidt says he has no idea why a man he passed while walking his dog Sunday night turned around and attacked him. "He came up behind, put his left arm over my chest, took his right arm, and slashed my throat from left to right," Schmidt explained. [...] He described his attacker as a black man about 30 years old who stood about 6 feet, 1 inch or 6 feet, 2 inches tall.

Relatives: Racial taunts sparked Lakeview brawl. Witnesses saw the four men running in the streets and striking other people, including an off-duty police officer, [Assistant State's Attorney Lorraine] Scaduto said. One man was struck from behind in the back of his head by Donald Robinson, Scaduto said. Another man was leaving a pizza restaurant and was punched in the neck by Simmons, she said. When the man fell to the ground, he was kicked in the chest and ribs by Edward Robinson, Scaduto said. The four then walked south on Clark and "caused much disruption in the business district," Scaduto said. They were followed by witnesses and some of the victims, she said.

World War II vet attacked: 'They hit me and they kicked me'. An 87-year-old World War II veteran was walking from a corner store in West Englewood after buying lottery tickets when he was attacked by three people who smashed his glasses, knocked out his hearing aid and broke his dentures, then went through his pockets and fled with his wallet, according to his family and police.

Chicago Thugs Celebrate Obama's New Gun Laws By Shooting Woman on Bus. The report says police are looking for three men. No descriptions of the suspects, of course. We doubt they are law-abiding gun owners or members of the NRA.

Dante's 'Chicago'. Sunday morning's Chicago Tribune went to bed a full day before reporters could complete their lengthy computer spreadsheet of Independence Day weekend gun casualties: more than 70 people shot, 11 of them fatally, from Wednesday afternoon through Sunday evening [7/7/2013]. Two other murders — a stabbing and a beating — pushed the city's homicide toll to 13.

The Decline of the Civil-Rights Establishment. Today's black leadership pretty much lives off the fumes of moral authority that linger from its glory days in the 1950s and '60s. The Zimmerman verdict lets us see this and feel a little embarrassed for them. Consider the pathos of a leadership that once transformed the nation now lusting for the conviction of the contrite and mortified George Zimmerman, as if a stint in prison for him would somehow assure more peace and security for black teenagers everywhere. This, despite the fact that nearly one black teenager a day is shot dead on the South Side of Chicago — to name only one city — by another black teenager.

2 Men Charged in Mass Shooting at Chicago Park. Bryon Champ, 21, and Kewane Gatewood, 20, are charged with attempted murder and aggravated battery with a firearm in the shooting Thursday night at Cornell Square Park on Chicago's southwest side, police said late Monday [9/23/2013].

Cyclist Punched By Man Wielding Machete As Accomplice Tapes Attack. [Scroll down] "He got right in my face, but he just punched me in the face," [the victim] said. That's when he noticed the second man was filming the attack with a camera phone. The victim managed to escape on a flat tire. The bizarre run-in was especially puzzling because the bad guys never tried to take a thing.

Man held on $1 million bail in Friday shooting. A man was charged with attempted murder and aggravated battery in a Friday [4/18/2014] shooting that left a 40-year-old man in the Brainerd neighborhood with six gunshot wounds. Deontae C. Jones, 18, was held on $1 million bail after appearing in Cook County bond court Sunday afternoon. Prosecutors said Jones approached a man who was outside his residence on the 9300 block of S. May St., checking to see if his recycling bin was full when Jones approached the man and fired at him.

Police in south suburbs issue alert after 7 women attacked. The most recent attack occurred early Thursday morning [4/24/2014] when a 34-year-old woman was sexually assaulted near the Metra train station in Matteson, police said. The woman was walking on the Old Plank Trail from her home in Park Forest around 5:30 a.m. when she was grabbed by a man between Main Street and Homan Avenue, Matteson police said. The attacker was described as a black man in his late 20s or early 30s, [...]

Another mass shooting in 'Terror Town'. Police call it Terror Town, a 2-block by 4-block patch of South Shore where apparent gang conflicts have erupted into three mass shootings in a little over two years. The latest occurred Monday evening [6/2/2014] when a gunman walked up to a strip mall on East 79th Street and fired into a crowd, wounding six people, including two boys ages 14 and 16. All are expected to survive. Police have made no arrests but they are looking into whether the boys, the youngest victims of the shooting, may have been the targets. They are believed to be members of a Gangster Disciples faction that has been feuding with a faction of the Black P Stones. Police consider their rivalry among the most violent in the city.

At Least 20 Shot in Chicago Since Fourth of July Evening. At least 20 people have been wounded in shootings across the city since the evening of Fourth of July. The shootings include an incident in which police shot and killed a suspected gang member in Portage Park and an incident in West Englewood in which suburban teenagers riding in a car may have been mistaken as gang members. Additionally, there was a Mayfair shooting in which a bullet fell on a man's head during what may have been a July 4th celebration.

Fourth of July weekend toll: 82 shot, 14 of them fatally, in Chicago. Responding officers kept cutting each other off on their radios as they reported other gunfire in the area late Sunday night and early Monday morning. Then the heavy equipment rolled in: A helicopter and SUVs packed with lockers of rifles. SWAT teams in green coveralls patrolled the streets with uniformed officers. It was just one of dozens of shooting scenes across Chicago over the long Fourth of July weekend. In all, at least 82 people were shot, 14 of them fatally, since Thursday afternoon when two woman were shot as they sat outside a two-flat within a block of Garfield Park.

11 Killed, At Least 60 Wounded In Citywide Shootings This Weekend. At least 11 people were killed and 60 others were wounded in shootings across Chicago over the long holiday weekend, from Thursday evening [7/3/2014] through early Monday morning. There were also six police-involved shootings, two of them involving teens who were killed. In the most recent fatal shooting, a 24-year-old man was shot in the back, right arm, chest, and eye while he was standing on the 8400 block of South Buffalo Avenue around 2:30 a.m. Monday.

The Editor says...
Here's a helpful tip: Don't stand on the street corner at 2:30 a.m.

The most dangerous block in Chicago. The sprawling Parkway Gardens low-income apartment complex sits on one side of the street. A string of businesses including an Auto Zone, a food mart and the Chicago Crusader newspaper lines the other. Young men in hoodies and low-riding jeans gather in the courtyards here, staring down strangers. Mothers hurry past, holding tight to little hands as they shuttle between the neighborhood school and the safety of their apartments. Security cameras posted nearly everywhere here see it all.

Chicago to take over at the White House. The inner circle in the White House will be overwhelmingly Chicagoan. [Obama's] two chief advisers, David Axelrod and Valerie Jarrett, are both long-time associates from the city, and his White House chief of staff, Rahm Emanuel, is another. But more than that, Obama brings with him the baggage of Chicago's political culture — the roughest in the US. The small-scale bribes that older Chicagoans remember from visits to City Hall are a thing of the past but the sharp suits, naked ambition and political trading are much the same. So too is the large-scale corruption that has seen 50 elected officials from Illinois jailed over the past 30 years.

The Real Obama: The story of Obama's political career is not a pretty story. He won his first political victory by being the only candidate on the ballot — after hiring someone skilled at disqualifying the signers of opposing candidates' petitions, on whatever technicality he could come up with. Despite his words today about "change" and "cleaning up the mess in Washington," Obama was not on the side of reformers who were trying to change the status quo of corrupt, machine politics in Chicago and clean up the mess there.

Obama and the Daley Machine. It is quite telling that both Rahm Emanuel and Barack Obama know their places in the sphere of Chicago politics. Obama's first appointment was Emanuel as his "minder" from the Boss. ... Barack Obama has a shorter leash than you might assume a president-elect could wear, and Mayor Daley holds the other end.

Before he was famous: The biggest disappointment for Hyde Park's liberal Democrats was Mr Obama's failure to oppose the political machine of Richard Daley, the powerful Mayor of Chicago, or to condemn its excesses and abuses. Indeed, he endorsed the mayor for re-election in 2007 even though Mr Daley's administration had suffered a string of indictments and corruption scandals. Weeks later Mr Daley reciprocated by backing Mr Obama for the Democratic presidential nomination.

The Candidate Who Cried Wolf. The few who have managed to breach the mainstream media's protective mote, and get the details on Obama's pre-messianic days, are not surprised by this Chicago-style, kick-em-in-the-shins approach. After all, Obama sued all of his primary challengers in a 1996 state senate race, questioning the authenticity of their petition signatures. Even if you haven't succeeded in prying sacred reports of Barack the Shielded from university and newspaper archives, there's evidence of Obama's bogus foul-call strategy.

Obama Played by Chicago Rules. Democrats don't like it when you say that Barack Obama won his first election in 1996 by throwing all of his opponents off the ballot on technicalities. By clearing out the incumbent and the others in his first Democratic primary for state Senate, Mr. Obama did something that was neither illegal nor even uncommon. But Mr. Obama claims to represent something different from old-style politics — especially old-style Chicago politics.

Obama's Bag of Tricks: Throughout his campaign, Barack Obama has presented himself to be a new type of politician: transparent, clean, aboveboard, and above all, positive. His campaign would be an idealistic one: no tricks, just plain old-fashioned honesty. Of course, coming from Chicago with its big-city machine politics this would be quite impressive if it were true. Alas, it is not.

Obama and the Woods Fund of Chicago. Barack Obama served on the board of directors of Woods Fund of Chicago from 1993 to 2001. During that time, the tax exempt foundation made some interesting grants, including one to Obama's church, Trinity United Church of Christ, headed by Rev. Jeremiah Wright at the time. Grants were also made to ACORN, a left wing voter registration group and to a partnership for constructing low income housing. The fund also used Northern Trust for financial services, which is the same company that provided Obama his 2005 mortgage.

A Cog in the Chicago Machine? While the convention will be held in Denver it will give off the greatest Chicago cast since 1996, when Mayor Daley hosted the convention that nominated President Clinton for his second term. The June decision to place operations of the Democratic National Committee in Chicago together with Mr. Obama's headquarters reinforces the Windy City's dominance of Democratic politics. The big question is whether American voters will notice.

A Radical Leftist's Journey from Community Organizing to Politics. The remarkable ascent of Democratic presidential candidate Barack Obama begins with his career as a "community organizer" for far-left causes in Chicago, an experience that served as a launching pad for his political career. Along with way, Obama acquired some unsavory friends including sleazy political fundraiser Tony Rezko and unrepentant Pentagon bomber William Ayers. Obama promises to carry his activist spirit into national politics, but does he also carry the smell of Chicago politics into the national arena?

Another Obama fiasco. The idea was to create a botanic garden in one of Chicago's most blighted neighborhoods. This was to be the first step in a $1.1 million dollar affordable housing project that Obama promised to help create. … The housing development never got past its initial phase. As for the botanic garden that was to be its focal point, the $100K went to an Obama volunteer and campaign contributor who now says he doesn't have the paperwork to prove how the money was spent.

State investigates grant given by Obama for park. The Illinois Attorney General is investigating a state grant awarded by then-state Sen. Barack Obama for a park that was never built. The $100,000 grant for a botanical garden in the impoverished Englewood neighborhood in Chicago was awarded by the Democratic presidential nominee in 2000. Officials are not investigating his actions in awarding the money. The grant went to a one-time Obama campaign volunteer who heads the Chicago Better Housing Association.

The Blago Saga Begins. I have a theory that Obama became a Senator for one primary reason — Mayor Daley considered him the only viable threat to unseat him as Mayor, and so Daley worked to get him out of the city. Richard Daly considers the Chicago Mayor's job as one of greater importance that that of any US Senator, and probably the Presidency as well. So he sent his loyal aide David Axelrod to work with Obama in his 2004 Senate race.