Related topic: The Strange Case of Alvin Greene
Court papers say ex-Virginia election official on trial 'altered election results' in 2020 election. The former general registrar of Prince William County, Va., allegedly "altered election results" during the 2020 election, according to court documents recently obtained by Just the News. However, the current general registrar says that his predecessor's alleged conduct didn't impact any election outcomes. In a county where President Joe Biden received 54% of the vote in the 2020 presidential election to former President Donald Trump's 44%, an election official at the time allegedly "altered election results" in the state's reporting system, leading to three grand jury indictments last year. In September 2022, former Prince William County general registrar Michele White was indicted by a grand jury on two felony counts alleging corrupt conduct as an election official and making a false statement, and one misdemeanor indictment of willful neglect of duty by an election officer. White's jury trial is set to begin on Jan. 16, 2024, and go until Jan. 26. White had abruptly resigned in 2021 without explanation.
Senior Pentagon Official Overseeing Elementary Schools Division Arrested in Human Trafficking Sting. In a recent crackdown on human trafficking in Coweta County, Georgia, an unsettling revelation has come to light: among those apprehended in a law enforcement sting operation is Stephen Francis Hovanic, a senior official with the Department of Defense Education Activity (DODEA) Americas division, which oversees elementary education for military families. Hovanic, 64, was arrested on November 15 in Coweta County, Georgia, on suspicion of pandering, according to the Daily Caller.
6 Bizarre Examples of How Voter Registration Fraud Happens. [#3] In Maryland, Wendy Rosen won the Democratic 1st Congressional District primary by defeating John LaFerla by 57 votes to win the right to challenge Republican Congressman Andy Harris in 2012. However, she was forced to drop out two months before the November election when some Democrats pointed out that she had voted in both Florida and Maryland in 2006 and 2010. She had duplicate registrations and double voted. She was fined $5,000 and sentenced to 500 hours of community service.
Buttigieg Buddy Sentenced to 30 Years for Child Porn. In March, Patrick Lewis Wojahn, the first openly homosexual mayor of his city of College Park, Md., who fancied himself a role model for LGBTQ youth, was arrested on dozens of counts of possessing and distributing child pornography. On Monday, he was sentenced to 30 years after having pled guilty in August to 140 counts related to the possession and distribution of child sexual abuse material. "His indictment charged him with possession, possession with intent to distribute and distribution of material that exploits children — a mixture of misdemeanors and felonies with maximum penalties ranging from five to 10 years' incarceration," reports the Baltimore Sun. "Prince George's County Circuit Judge Karen H. Mason on Monday sentenced him to 150 years in prison but suspended all but 30 years of it, according to the Prince George's County State's Attorney's Office and online court records. That means that if Wojahn violates the conditions of his eventual release, a judge could send him back to prison for up to 120 years."
Democrat Mayor Mentored by Pete Buttigieg Sentenced to Decades in Prison for Child Pornography Charges. The former mayor of College Park, Maryland, has been sentenced for possession and distribution of child pornography. Patrick Wojahn, who had been mentored by Transportation Secretary Pete Buttigieg early in his political career, was arrested earlier this year after law enforcement found evidence that he was involved in sharing child porn. The sentencing came after Wojahn pleaded guilty to a slew of charges related to the illicit activity. [...] Investigators uncovered over 1,500 pictures and videos on his devices. About 200 of these were shared on social media. The investigation began when law enforcement received a tip about suspected sharing of child porn in the community.
Former editor of liberal news outlet charged with multiple counts of child pornography. A former editor for the left-leaning website The Recount has reportedly been charged with multiple counts of child pornography. According to Massachusetts authorities, 44-year-old Slade Sohmer has pleaded not guilty to two counts of possession of child pornography and two counts of dissemination of child pornography. Sohmer was arrested at his residence in Otis, Mass., on Friday, several weeks after law enforcement obtained a search warrant and confiscated his personal electronic devices.
Georgia lawmaker found allegedly passed out drunk in street is suing county for firing her. A former Georgia lawmaker is planning to sue Clayton County for ousting her from her position after she was filmed screaming at medics who allegedly found her passed out drunk outside of a sports bar. Felicia Franklin announced that she is filing the suit for wrongful termination after county officials voted unanimously to dismiss her from her position as Board of Commissioners vice chair over the September altercation, which was recorded on police-worn body cameras, according to the Daily Mail. Franklin — who is also running for the county chairman position — claims in the lawsuit that the "traumatic and unfortunate incident" outside the 404 Sports Bar and Grill in Morrow came after she was "drugged with a 'date rape' drug." [...] But Sgt. Scott Stewart of the Morrow Police Department said, "We have found no evidence to support that she was in fact drugged with GHB."
FBI raids home of top fundraiser for New York City Mayor Eric Adams. FBI agents searched the Crown Heights home Thursday of Brianna Suggs, a campaign consultant and top fundraiser linked to New York City Mayor Eric Adams. The agents descended on the home on Lincoln Place in Brooklyn Thursday morning. The FBI declined to immediately comment on the reason, but acknowledged agents were at the address. Adams unexpectedly returned from Washington, D.C., to New York despite a day of planned meetings with White House officials and other big city mayors on immigration. His office said at the time the mayor was returning to "address a matter" but declined to elaborate.
Adams' chief fundraiser raided by FBI over alleged kickback scheme involving Turkish government. The home of a top fundraiser for New York City Mayor Eric Adams was raided by the feds early Thursday morning as part of an investigation over an alleged kickback scheme involving the Turkish government and a Brooklyn construction company. Federal agents burst into the Brooklyn home of Brianna Suggs, a campaign consultant and lobbyist — just as Adams abruptly bailed on a slate of White House immigration meetings to fly back to the Big Apple almost as soon as he had landed in Washington DC, The Post confirmed. The raid was connected to a broader public corruption probe by the feds looking into whether money was illegally funneled to Adams' 2021 mayoral campaign via a Williamsburg-based construction company — and was purposely conducted while the mayor was out of town, law enforcement sources said.
FBI Raids Home Of Top Eric Adams Fundraiser. The Federal Bureau of Investigation (FBI) conducted a raid Thursday morning at the home of the chief fundraiser for Democratic New York City Mayor Eric Adams, The New York Times reported. An FBI agent from the public corruption squad questioned Brianna Suggs, who was Adams's campaign consultant and who currently works with the mayor to advance his agenda, during the raid on her home but did not take her into custody, according to the NYT. Suggs has raised nearly $2.5 million for Adams's 2025 reelection campaign, and has received $100,000 from the mayor's campaign in the past two years to help with fundraising and campaign consulting services in addition to $50,000 in 2021 for assisting with the mayor's initial election campaign.
New Jersey Democrats Face New Charges Over Election Fraud Involving Mail-In Ballots and Voter Registrations. New Jersey's Attorney General Matthew J. Platkin has added new charges to an ongoing election-fraud case involving Democrat Alex Mendez, the Paterson City Council President, and several alleged co-conspirators. According to the Attorney General, the defendants are accused of attempting to rig the election, tampering with ballots, and obstructing the course of justice through witness tampering. Mendez was initially indicted on election fraud charges in 2021. Now, fresh charges have been brought against him, his wife Yohanny Mendez, and two other Paterson residents, Omar Ledesma and Iris Rigo. The revelations came after an extensive investigation by the Office of Public Integrity and Accountability (OPIA), which itself was prompted when the U.S. Postal Inspection Service found hundreds of mail-in ballots for the May 2020 Paterson municipal election suspiciously stashed in a mailbox in a neighboring municipality.
It sure looks like a far-left Virginia state prosecutor is colluding with the state's Democratic "porn candidate" in the 2024 election. You may have heard about Virginia's "porn candidate," Susanna Gibson, a Democratic contender for a spot in the state House of Delegates who was caught performing sex acts with her husband online for money. We haven't written about it much here because it's a really gross, tawdry little scandal and we like to avoid turning your stomachs if at all possible. But my goodness, it sure looks like this is going beyond "tawdry little scandal" right into full-blown political corruption territory: [Tweet] ["]A Virginia prosecutor may have violated ethics rules by colluding with the state's notorious porn-star candidate to help her navigate the scandal rather than prosecuting her for prostitution.["] It seems rather black-and-white here. The Daily Wire emailed Henrico County Commonwealth Attorney Shannon Taylor "asking if she planned to seek an indictment of Gibson for prostitution" given her sex-for-money scheme online. This is pretty standard stuff. A political candidate has committed what looks to be a crime; you reach out to the nearest relevant law enforcement officer to find out if they're going to do anything about it.
Mayor of Detroit suburb charged with accepting bribes. The mayor of a Detroit suburb has been indicted on federal bribery charges over accepting tens of thousands of dollars in exchange for facilitating the sale of city property. The Justice Department announced the bribery charge Tuesday against Inkster Mayor Patrick Wimberly, who, if convicted, faces up to 10 years' imprisonment and a $250,000 fine.
Police find female designer's stolen clothes in ex-Biden official Sam Brinton's home. Police returned articles of clothing to a Tanzanian fashion designer they obtained while executing a search warrant of disgraced ex-Department of Energy (DOE) official Sam Brinton's home. The Metropolitan Washington Airports Authority (MWAA) Police Department confirmed the clothes were returned to Asya Khamsin, who has alleged Brinton publicly wore clothing she designed, but which was in her bag she reported missing at Ronald Reagan National Airport years ago. In May, MWAA police officers executed a search warrant in connection with the case at Brinton's Maryland residence. "The MWAA Police Department can confirm we returned the victim's property and police retained photos of the evidence for prosecution," MWAA spokesperson Crystal Nosal told Fox News Digital in a statement Tuesday. "The case is still under adjudication and we cannot release more detailed information."
Far-Left Philly Lawyer Shocked, Shocked to Discover His Son Is Accused Terrorist. After an extensive terrorism investigation in Philadelphia, on Friday, Aug. 11, a jihadi was arrested who was, according to the FBI and Philly officials, planning major jihad massacres, not just in Philadelphia, but around the nation. He had access to guns and was building bombs. Adding to the shock of this was the fact that the young man who was arrested was only seventeen years old, and yet he now stands accused of plotting what the Philadelphia District Attorney's Office said was "the most serious alleged terrorist activity prosecuted in Philadelphia County court in recent history." Even more shocking, it later came to light that he is the son of one of the most prominent criminal defense attorneys in Philadelphia.
Soros-Backed DA Rewards Boyfriend With Six-Figure Gig In Her Office: Report. Soros-backed Alameda County District Attorney Pamela Price hired her boyfriend and gave him a six-figure salary, according to The Mercury News. Antwon Cloird, Price's boyfriend, joined Price's office at the beginning of her administration with no disclosure of their relationship and occupies an office at her headquarters, according to The Mercury News. Cloird has a history of allegations of extortions, which drew the interest of the FBI for allegedly pressuring business owners for $5,000 to $20,000 to expedite permits during his time in Richmond, according to emails and documents reviewed by The Mercury News.
Is that a strike against him or a resumé enhancement?
Socialist scholar Cornel West owes $500,000 in taxes. Socialist professor and presidential candidate Cornel West wants "massive investments" including "free college tuition" and "Medicare for All" as part of his presidential campaign. Just don't expect him to chip in on the bill. According to the Daily Beast, and confirmed by West, the Union Theological Seminary professor owes over half a million dollars in taxes. The Green Party candidate has "more than $500,000 in outstanding federal tax liens lodged against him in two states" dating back to 2005, according to the liberal news outlet.
Kenneth Sharpton Glasgow is jailed for 30 months for drug trafficking, income tax evasion and lying to obtain Social Security benefits. Reverend Al Sharpton's pastor brother has been jailed for 30 months for a slew of crimes including drug trafficking, income tax evasion and lying to obtain Social Security disability benefits. Pastor Kenneth Sharpton Glasgow, 58, the half-brother of the civil rights leader, was sentenced to more than two years behind bars on Thursday for his illegal acts. His prison stint begins on August 17. Glasgow pleaded guilty to embezzling $407,000 from two non-profit organizations he founded including, The Ordinary People Society (TOPS) located in Dothana, Alabama a felon voting rights advocacy organization, and the Prodigal Child Project.
Democrat Georgia Mayor Makes Lame Excuse After Being Arrested on Burglary and Trespassing Charges. Fox 5 News Atlanta reported that Khalid Kamau, the socialist mayor of South Fulton, Georgia, was arrested Saturday morning after entering unlawfully entering a house and refused to accept responsibility. He was charged with criminal trespass and burglary in the first degree. One could say he was leading by example considering his dangerous leftist policies encourage this sort of behavior. Kamau was booked into the Fulton County Jail and was released at 8 P.M. Saturday night after posting an $11,000 bond.
Biden Iran policy under scrutiny amid top aide's security clearance suspension. Republican senators and the powerful head of the House Foreign Affairs Committee, Rep. Michael McCaul, R-Texas., are leading the charge to secure answers about the Biden administration's special envoy for Iran allegedly mishandling classified documents. President Biden's special envoy for Iran, Robert Malley, has been stripped of his security clearance and placed on unpaid leave until an investigation is completed. McCaul sent a detailed information request letter to Secretary of State Antony Blinken last week. The Texas Republican wrote that Malley's suspension earlier this year raises "serious concerns both regarding Malley's conduct and whether the State Department misled Congress and the American public."
Boston's black, female, and socialist council member, drove illegally, and crashed her car. There's a sense of entitlement among the left's victim classes — and the more victim boxes they check, the more entitled they are. The same is true when they prove their leftist virtue. This leads too many of them to believe that the law doesn't apply to them. Such was the case with Kendra Lara, the first black socialist elected to Boston's City Council. Despite having an unregistered and uninsured car, and a revoked license, she plopped her seven-year-old son in the car and went for a ride that ended with her crashing into a house.
Nation's First Trans Lawmaker Arrested on Child Porn Charges. The first man who insists he is a woman to become a state lawmaker, Stacie Marie Laughton, has been arrested on charges of distributing child pornography. As PJM's Paula Bolyard put it, "Who could have predicted that someone who immerses himself in sexual perversion could do something like this?" The answer is that no one on the Left could have predicted it, because Leftists remain determined to pretend, and demand that we pretend, that the transgender madness isn't madness at all, and that those who are in the grip of these delusions and fantasies are perfectly normal and well-adjusted.
White House blows off Hatch Act violation, continues using 'MAGA' despite internal watchdog's warning. The White House appears to be blowing off its own internal watchdog by continuing to use the term "MAGA" in official communications despite warnings that staffers who do so are violating the Hatch Act, according to an Axios report. "MAGA Republicans" has become a staple boogeyman of the Biden administration as it continues to navigate a porous southern border, an uncertain economic outlook and topless transgender activists on the White House lawn. However, the White House's use of the term appears to go against federal election rules. The Office of Special Counsel (OSC) warned the Biden administration that using the term "MAGA" in an official capacity violates the Hatch Act.
Welcome to the World of Minority Contracting. For the past few years, Atlanta has been roiled by corruption scandals centering on the city's decades-old program to favor minority-owned businesses in government contracting. The troubles started when Elvin "E. R." Mitchell, Jr., a black contractor, began paying what became more than $1 million in bribes to city official and friend of the mayor Reverend Mitzi Bickers. Mitchell and his associates wanted to ensure that they could keep winning city-favored contracts and subcontracts for minorities, despite submitting bids higher than their competitors'. Mitchell also helped Bickers bribe officials in Jackson, Mississippi, so that she could secure minority-favored contracts on some of that city's projects. Meantime, Larry Scott, head of Atlanta's Office of Contract Compliance, which ensures that minority firms win contracts, started a side gig to help such businesses get favorable deals with the city — receiving over $220,000 in unreported income and partnering with the mayor's brother and sister-in-law in the scheme. Mitchell, Bickers, Scott, and several other city officials have been sentenced on federal charges ranging from bribery to wire fraud.
DEA chief faces probe into 'swampy' hires, no-bid contracts. A federal watchdog is investigating whether the U.S. Drug Enforcement Administration under chief Anne Milgram improperly awarded millions of dollars in no-bid contracts to hire her past associates, people familiar with the probe told The Associated Press. Among the spending under scrutiny by the Justice Department's Office of Inspector General is $4.7 million for "strategic planning and communication" and other contracts that were used to hire people Milgram knew from her days as New Jersey's attorney general and as a New York University law professor — at costs far exceeding pay for government officials.
Former L.A. Board of Supervisor and City Councilman Mark Ridley-Thomas Found Guilty on 7 Counts. Former Los Angeles County Board of Supervisors and L.A. City Councilman Mark Ridley-Thomas has been found guilty on seven of the 19 counts of the indictment lodged against him in October of 2021. [...] The indictment against Ridley-Thomas included 19 counts. He was found NOT GUILTY on the other 12 counts of mail fraud and honest services.
Alex Murdaugh's Political Contributions Include Maximum Donations to Joe Biden, Hillary Clinton. Disgraced former South Carolina lawyer Alex Murdaugh and his family members have given hundreds of thousands of dollars in political contributions over the years, including to top Democrats such as Hillary Clinton and President Joe Biden. The Murdaugh family has long been influential in South Carolina's political and legal realms. However, Murdaugh on Thursday was convicted by a South Carolina jury for the double murder of his wife and son.
Democrat Maryland Mayor Arrested on 56 Child Porn-Related Charges. The mayor of College Park, Maryland, Patrick Wojahn, was arrested Thursday on 56 child pornography possession and distribution charges. The 47-year gay Democrat faces 40 counts of possession of exploitative child material and 16 counts of distribution of exploitative child material, a press release from the Prince George's County Police Department (PGPD) said. The National Center for Missing and Exploited Children first alerted the department that a social media account operating within the county was distributing "suspected child pornography" on February 17, according to the PGPD.
California Democrat Arrested, Charged With Mail-In Ballot Fraud. A California city council member was arrested for allegedly committing election fraud. Lodi City Council member Shakir Khan, a Democrat, was arrested on Thursday for multiple election fraud charges, including allegedly stashing 41 mail-in ballots at his home, falsifying voter registration documents, and pressuring residents to vote for him. Investigators claim, based partially on body cam footage of police interviews, that Khan registered 23 people to vote at his home address and used his phone number to register 47 people to vote.
Boston Mayor's finance director charged with money laundering in prison drug smuggling scheme. Freda Brasfield, the Administration and Finance Director in Boston Mayor Michelle Wu's office, was arraigned Friday on money laundering charges in an alleged prison drug smuggling scheme. Brasfield, who is also a longtime Boston Democratic political activist and community organizer, appeared in Woburn Superior Court, along with two co-defendants, Jaime Liberty and Jayleen Rivera, both of whom are facing charges of conspiring to smuggle drugs into MCI Shirley.
Former Democratic Party Official Strikes Plea Deal in Corruption Probe. Former California Democratic Party official Melahat Rafiei has accepted a plea deal with federal prosecutors in connection to an FBI corruption probe in Orange County. Rafiei, 45, the former executive director of the Democratic Party of Orange County and a political consultant, agreed to plead guilty to one felony count of attempting to commit wire fraud for trying to defraud one of her cannabis clients, the Department of Justice (DOJ) announced Jan. 19. "She further admitted in court documents that she agreed to bribe two members of the Irvine City Council — both on cannabis-related matters," the DOJ said in a release. Rafiei could not be reached for comment Jan. 19. In an emailed statement to Orange County political leaders, she confirmed that she had accepted the deal, according to the Voice of OC.
Wife of Woodbury County elected official faces 52 counts of voter fraud. The wife of Woodbury County Supervisor Jeremy Taylor faces 52 counts of voter fraud for an alleged scheme in which she fraudulently filled out absentee ballot requests and voter registration forms and cast absentee ballots on behalf of others during Taylor's unsuccessful run for Congress in the 2020 primary election and his re-election to the county board in that fall's general election. Kim Phuong Taylor, 49, was arrested Thursday and pleaded not guilty to 26 counts of providing false information in registering and voting, three counts of fraudulent registration and 23 counts of fraudulent voting. She was released on a personal recognizance bond and ordered to surrender her passport and may not apply for a new one.
Are You Happy to Bail Out the Big Unions? Many Americans, conservative or not, should be angry that unions now hold so much influence over elected officials and Joe Biden that the Teamsters Union, long fraught with ties to the U.S. Mafia and organized crime, is receiving a $36-billion bailout, under the $1.9-trillion American Rescue Plan, after years of mismanaging and stealing from their members' pension fund and the new revelation that the fund was essentially insolvent. [...] Please recall that in 2020, labor unions donated $27.5 million to Joe Biden's presidential campaign. Look at the timing of this, taking place on December 8, 2022, just a week after forcing a deal on the railroad unions that soured many union workers against Biden. Sean O'Brien, Teamsters president; Liz Schuler, AFL/CIO president; and Marty Walsh, U.S. secretary of labor, stood by his side during the announcement. It's clear as day that this was Joe Biden rewarding his political allies, at the expense of ninety percent of Americans who are not members of any union. It also forces conservatives and independents to pay for the sort of collectivism that goes against their conscience and beliefs, as well as the very principles this country was founded upon. A smattering of other fairly large unions are going to share in the redistribution of some $58 billion, but many small unions will be left out in the cold. And one can safely bet that the beneficiaries of this political payoff and the union bosses are smiling from ear to ear, especially since the Teamsters and these other unions were looking at a sixty-percent cut in the final payouts for members.
DSCC paid illegal alien for campaign services, a likely FEC violation. During the 2022 midterm elections, the Democrats paid half a million dollars to an Arizona company called La Machine Consulting for canvassing work and other campaign services. There's nothing wrong with that since many such companies do business all over the country and both parties make use of their services. Or at least there wouldn't be anything wrong with that except for one potentially glaring problem. As Chuck Ross reports at the Free Beacon this week, La Machine Consulting is owned by Antonio Valdovinos. And Mr. Valdovinos proudly portrays himself as a "dreamer," meaning that he's not a citizen and is not in the country legally, even though he received a deferment under DACA. And the FEC frowns on that sort of thing.
COVID relief fraud probe includes over 50 employees in Cook County Clerk of Court Iris Martinez's office. More than 50 employees of Cook County Clerk of Court Iris Martinez are suspected of defrauding a federal program intended to help small businesses struggling during the COVID-19 pandemic, a spokesman said Friday. The clerk's inspector general is working with Cook County's inspector general's office, which is conducting a separate investigation of employees who work for Cook County Board President Toni Preckwinkle, according to Martinez spokesman James Murphy-Aguilú. Interim Cook County Inspector General Steven Cyranoski has provided Martinez's investigators with a list of clerk's employees who've obtained loans from the federal Paycheck Protection Program. Cyranoski's office also subpoenaed bank records of those workers on behalf of Martinez's investigators, who don't have that authority.
Hero of the Left, Rebekah Jones, pleads guilty to computer crimes. You probably don't remember her name, but you remember why she is famous: Rebekah Jones was the Florida Department of Health employee who rose to Left-wing stardom for attacking Governor Ron DeSantis for his COVID policies. She was fired from the Florida Department of Health for insubordination and spent almost two years claiming it was because she was a whistleblower fighting DeSantis' fraudulent COVID-19 reporting practices and his ineffective policies. Well, on Friday she admitted to being a criminal. She hijacked the Florida Department of Health's computer system, lied about it, and stole data from the system. She was a fraud and a liar. Jones became a hero to the Left and inspired other Left-wingers to attack DeSantis as well. Jones ran for Congress because... well, of course she did. Strike while the iron is hot and all that. The Left was in love, so cash in! Jones was arrested last year — her entire campaign for Congress took place while she was under investigation and awaiting trial — and she resolved the case Friday by admitting her crime.
Tucker Carlson's onetime 'Liberal Sherpa,' Cathy Areu, is arrested and in jail in Miami. In the early days of Tucker Carlson's prime time Fox News show (from shortly after its premiere in 2017 until around 2020), before it found its current footing, a frequent guest, dubbed the "liberal sherpa," was Cathy Areu. She served as an outrageous foil for Carlson, who debated her on her outrageous claims of support for a variety of bizarre radical left positions. On Friday, December 9, Areu was arrested and jailed in Miami, Florida, according to the Daily Mail which broke the story, for "kidnapping her own mom TWICE and scamming her out of $224,000." The Daily Mail article, published on December 9, goes into detail about the alleged crimes of Areu — felonies — which landed her in jail in Florida.
Newest congressional communist takes after Marx in more ways than one. There's a reason that disciples of Marxism earned a reputation of being basement dwellers: they're losers. From Marx himself to his modern protégés, they always have excuses for why they can't work, why the real world isn't fair, and why everything is always someone else's fault. [...] Enter: Maxwell Alejandro Frost. He's the first Generation Z person to make it to Congress, and what will be his first order of business? Well, he's aiming to rack up more debt in our names, and stiff-arm private property owners into compliance with communism — achieving Utopia justifies "despotic inroads". [...] Frost spent money he didn't have, and racked up debt, or just stopped paying his creditors, because he only worked as an Uber driver. He knew it wasn't "right", but did it anyway. But the left would have us believe we can count on him to make good choices in our best interests? Give me a break. How does this compare to Marx? Well, according to FEE: ["]From the time he [Marx] moved to England in early 1849 until the time of his death, Marx and his family lived in abject poverty. Within a year of arriving in London, he was kicked [out] of his two-room apartment for failing to pay rent. For decades after he was forced to use a fake name to hide from creditors. [...]["]
The Editor says...
Who is more susceptible to corruption: A guy who was already a millionaire when he was elected, or a guy who can barely pay his rent?
Bar fight and DUI car crash: Conduct of Democrat-picked congressional ethics chief gains scrutiny. Omar Ashmawy, the chief of the Congressional Ethics Office, has returned to duty just weeks after crashing his car into a Pennsylvania home in September and being charged with driving under the influence, but Republicans about to take control of the House in January are raising fresh concerns about his past conduct and his performance in the sensitive job. The senior Republicans on the House Administration, Ethics, and Rules Committees have been briefed on the September 2022 DUI incident as well as a 2015 bar fight during which Ashmawy was injured but was later found to have improperly used his congressional position to pressure police to file criminal charges against his antagonists, according to internal correspondence and memos obtained by Just the News. In the 2015 episode, an independent counsel named by the House to investigate concluded that Ashmawy "attempted to improperly exert pressure" on local police by using his official congressional emails and commenting that "people in Washington DC were following the decision of local authorities," according to information the cochairmen of the congressional board that supervises Ashmawy sent lawmakers recently.
First Gen Z Congressman-Elect Denied D.C. Apartment over 'Really Bad' Credit. The first member of Generation Z to become a congressman-elect has reportedly been denied a Washington, DC, apartment due to "really bad" credit. Democrat Maxwell Alejandro Frost will soon replace Rep. Val Demings (D) for her seat in Florida's 10th U.S. Congressional District next month, but he will have some difficulty finding a place to hang his hat near Capitol Hill after a potential landlord denied him an apartment because of his credit score.
Transgender New Hampshire Dem in Jail on Stalking Charges. A transgender criminal who serves in the New Hampshire House of Representatives is in jail for stalking a woman, a third arrest for the Democrat lawmaker. State representative Stacie Laughton, a Democrat formerly known as "Barry," was arrested in November on more than a dozen charges related to the stalking and is expected to remain behind bars "for the next couple of months," according to a public defender's letter obtained by the Washington Free Beacon. Laughton, who had just won reelection, was arrested on Nov. 12 for making false 911 calls about the female victim as well as harassing her on social media and on a radio program Laughton hosts, in violation of a July court order. It's the third arrest for the state representative, who has also been charged with credit card fraud and falsely reporting a bomb threat.
Biden Energy Dept. Won't Say If It Will Fire Cross-Dresser Charged With Felony For Allegedly Stealing Lady's Luggage. The Department of Energy won't say whether it plans to fire Biden administration official Sam Brinton, who was charged with felony theft last month after he allegedly stole a woman's roller bag from the Minneapolis-St. Paul International Airport. "Sam Brinton is on leave from DOE, and Dr. Kim Petry is performing the duties of Deputy Assistant Secretary of Spent Fuel and Waste Disposition," the department told The Federalist in a statement on Tuesday. [Tweet]
6 Points on Felony Theft Case Against Biden Administration's Gender-Fluid Energy Official. U.S. Energy Department official Samuel Otis Brinton has been heralded by the Biden administration and some media outlets for being one of the first openly "gender-fluid" individuals to serve in a top federal position. Brinton, the deputy assistant Energy Department secretary for the Office of Spent Fuel and Waste Disposition, faces criminal charges of stealing luggage from a Minnesota airport in September. He is on temporary leave from the Energy Department. Until now, Brinton, 35, probably was best known to Americans for social media posts and other photographs in which he poses in women's clothes and makeup. [...] Brinton, who prefers the personal pronouns they, them, and theirs, is the chief federal official overseeing nuclear waste as the Energy Department's assistant deputy secretary in charge of the Office of Spent Fuel and Waste Disposition. A resident of Rockville, Maryland, he began working at the Energy Department job in June with an annual salary of $178,063. He has so-called Q Sensitive clearance, the agency's equivalent of top secret clearance, according to The National Pulse.
Non-Binary Nuclear Waste Official Arrested for Stealing Womans Luggage and Clothes. Hire weird and sketchy clowns and don't be surprised when the office turns into a circus. Dept of Energy Nuclear Waste official Sam Brinton made headlines months ago for being an odd duck hired into a senior DoE position. His resumé included teaching a "Kink 101" workshop at the University of Nebraska at Omaha, and his qualifications included several degrees from MIT and a non-binary gender fluid identity. However, stories are now surfacing of Mr/Ms Brinton stealing luggage containing women's clothing from the Minneapolis-St. Paul (MSP) International Airport.
Controversial energy official charged with stealing woman's luggage at MSP. Sam Brinton, one of the first "openly genderfluid individuals in federal government leadership," was charged with felony theft last month after allegedly stealing a woman's luggage at MSP Airport. The MIT grad went viral earlier this year when he announced his new role as the deputy assistant secretary of the Office of Spent Fuel and Waste Disposition in the U.S. Department of Energy.
Who funded Dems' super-PACs?. Shockingly the news breaks right after the midterm elections: the 2nd largest Democrat mega donor after George Soros turns out to be a total fraud. Call me cynical, but does it surprise anyone that the news hits just after all that money was spent on campaign ads, and not a day or two before? Do you think voters might like to know that $40 million of the money spent to influence their choices was stolen? Sam Bankman-Fried — a billionaire of whom I never heard before today — donated more than $40 million to Democrat candidates and super-PACs, including providing the initial funding for the Protect Our Future PAC. He was the second largest donor to the 2020 Biden campaign, pouring over $10 million into Biden-related campaign organizations.
USPS District Mgr Confirms: MI SOS Jocelyn Benson LIED When She Claimed It's "Normal" and "Legal Activity" For Postal Workers to Drop Stacks of Absentee Ballots Into Drop Boxes. On June 13, The Gateway Pundit and 100 Percent Fed Up released Detroit drop box surveillance footage showing a US Postal worker wearing credentials around his neck and wearing what appears to be blue jeans, exiting an official US Post Office vehicle with a large stack of ballots. The ballots were deposited on October 26, 2020, SIX days before the general election. As he leaves the US Postal vehicle, the passenger heads to the absentee ballot drop box, where he drops multiple ballots into the drop box while discreetly using his cell phone to take photos or a video of his activity. He's holding the cell phone in his hand in the screenshot below. [Not shown here.] The incident occurred at a drop box in front of the Liberty Temple Baptist Church at 1300 E. Seven Mile in Detroit. There is a US Post Office located only two miles away from the drop box used by the passenger of the US Postal vehicle.
Florida woman arrested by election crimes unit, faces felony charges for voting in two states. The new Florida election crimes unit is on the job sniffing out fraud with the all-important midterm elections only days away and has announced the arrest of a woman who faces felony charges for casting ballots in two states in the same election cycle. On Friday, the Florida Department of Law Enforcement announced that 55-year-old Cheryl Ann Leslie of Loxahatchee, a registered Democrat, was charged with voting in both Florida and Alaska in the 2020 state and federal primary elections.
The Editor says...
How many people visit (or reside in) both Florida and Alaska in the same year?
House Dem Staffer Who Tried to Arrange Meetings Between Congressional Staffers and Chinese Embassy Fired. A scheduler for Rep. Don Beyer (D-VA) was unceremoniously fired this week after an investigation found that she was also working on behalf of the Chinese embassy to attempt to set up meetings between the embassy and Capitol Hill staffers who were working on bills the embassy wanted to weigh in on. [...] Barbara Hamlett, the scheduler, was persistent in her efforts to get staffers to meet with Chinese embassy staff. [...] So, she facilitated meetings for representatives from a foreign government to harass and probably intimidate Congressional staffers over bills China doesn't like. Seems like a big problem. Beyer, who is one of the more hawkish Dems in Congress regarding China, was not aware that any of this was happening until Tuesday.
'Civil servants' in Arizona use their official capacity to openly campaign for Democrats. In Arizona, the election process and its officials are once again in the hot seat, but this time, it's Pima County Recorder Gabriella Cázares-Kelly who's under fire; and shocker, she's a "progressive" with pronouns. If you recall, Arizona's 2020 elections were plagued with concerns and apparent issues, none of which the Republican-held legislature chose to rectify in the two law-making sessions since. Now, Cázares-Kelly, the very woman responsible for verifying the 'vote-by-mail' signatures, has been caught red-handed stacking the cards against Republicans. [Tweet] But hold on! Cázares-Kelly said not to worry, as this Twitter page was her personal account and had nothing to do with her official capacity, so nothing unethical happened. She just happens to have 23k followers and interviews with Rolling Stone because she's impressive, not because she's an elected official as well as a political leftist's fantasy incarnate: 'stunning and brave,' is actively "dismantling white supremacy", uses pronouns, and hates Donald Trump.
Atlanta Fed President Reveals Five Years Of Trading Violations; Claims He "Didn't Understand" Disclosure Obligations. One year after the Fed was rocked by a trading scandal which cost the jobs of three Fed henchmen, including Dallas and Boston Fed presidents, Kaplan and Rosengren, and Fed vice-chair Richard Clarida (who couldn't wait to be sacked for cause or otherwise just to get back to Pimco) after financial disclosures showed they had been trading extensively in individual stocks in 2020 during a period in which the Fed engaged in extraordinary market interventions as a result of the coronavirus pandemic, moments ago Atlanta Fed president Raphael Bostic joined the club of inglorious Fed traders when he revealed he had improperly disclosed financial transactions for the past five years because he incorrectly interpreted policies governing personal investments. [...] In other words, the first black and openly gay president of the Atlanta Fed was violating pretty much every rule in the book. His excuse? It was "inadvertent."
San Luis, AZ Democrat Ballot Trafficker Gets 30 Days In Jail. Guillermina Fuentes has been sentenced to 30 days in the Yuma County Detention Center after she was caught on video trafficking ballots in San Luis. The Gateway Pundit previously reported that Guillermina Fuentes finally pleaded guilty more than 15 months after she was indicted on four felony charges. The heavier charges of Forgery and Conspiracy were dropped in Fuentes' plea agreement, and she only pleaded guilty to one minor count of ballot abuse. We later reported that prosecutors were seeking a one-year prison sentence for Fuentes' voter fraud.
Head of Congressional Ethics Office charged with DUI after crashing into Pennsylvania home. The head of the Office of Congressional Ethics was arrested and charged with DUI and three other violations after veering off the road, plowing over a stop sign, hitting one parked car and then another before finally crashing straight into the front porch of a house in Pennsylvania last month, according to police records and the criminal complaint obtained by Yahoo News. Omar Ashmawy was arrested on Sept. 10, according to police reports included with the formal criminal complaint filed on Sept. 28 in Pike County, Pa., court. Ashmawy has been charged with driving under the influence, careless driving, driving on roadways laned for traffic and restrictions on alcohol in a vehicle, according to a copy of the criminal complaint obtained by Yahoo News through open records requests with the Eastern Pike Regional Police Department.
NYC Schools Chancellor David Banks, Eric Adams put each other's girlfriends in top posts. Schools Chancellor David Banks quietly promoted Mayor Adams' girlfriend to a top job at the Department of Education, just months after Adams hired Banks' girlfriend as a deputy mayor, The [New York] Post has learned. Banks named Tracey Collins — Adams' longtime partner and NYC's unofficial First Lady — the DOE's "senior advisor to the deputy chancellor of school leadership," Desmond Blackburn. She started the new job in July, and got a giant, 23% raise to $221,597 a year, records show. Hizzoner named Banks' girlfriend, Sheena Wright, and four other women deputy mayors last Dec. 21. Deputy mayors made $251,982 in FY 21. Both women's advancement underscores the tight inner circle of the Adams administration.
Wife Supremacy. Monica P. Medina is the new "Special Envoy for Biodiversity and Water Resources," the State Department recently announced, without noting that Medina is also the wife of Ron Klain, chief of staff to Joe Biden. The Washington Post story, headlined, "In a first, U.S. appoints a diplomat for plants and animals," also failed to note the Klain connection. This sort of nepotism, coupled with media malpractice, has surrounded Joe Biden for a long time. "Ambassador Cathy Russell has been a trusted and indispensable advisor to Jill and me for nearly 30 years," Biden announced last December, as the UN chose Russell to be executive director of UNICEF. As Biden proclaimed, Russell had served as "Assistant to the President and Director of the White House Office of Presidential Personnel. She sat on the Advisory Board of the Biden-Harris Transition Team and served as Vice Chair of the Biden-Harris Campaign."
Fake charities are spending millions to help Democrats win elections. It's no secret that government agencies give the Left more of a leash than the Right. Headline-grabbing stories over the past few years have exposed the overt political biases of agencies such as the FBI and the Justice Department. But underreported is a much larger story of the same ideological malfeasance in the nonprofit sector, a topic less sexy than corruption in the intelligence agencies, but arguably more important due to the growth of political activism via charities. In fact, what the IRS isn't doing in the nonprofit (or "public charity") sector will affect the midterm elections far more than any FBI raid ever could.
47 charged in alleged $250 million Feeding Our Future fraud scheme. The U.S. Attorney's Office announced charges against 47 Minnesotans Tuesday for allegedly defrauding the federal government's child nutrition programs of $250 million in a little over 20 months. "These 47 defendants engaged in a brazen scheme of staggering proportions," U.S. Attorney Andrew Luger said during a press conference, describing the $250 million total as just the "floor" because the federal investigation continues. At the center of the charges is Aimee Bock, the founder and executive director of Feeding Our Future, a nonprofit whose offices were raided in January. Tuesday's press conference marked a dramatic escalation in the case as the federal government spent the eight months since the raids preparing six indictments against 47 individuals for charges ranging from conspiracy and wire fraud to money laundering and bribery.
$240 million food aid stolen, 44 indicted in Minnesota. We Minnesotans pride ourselves for having good intentions and good government. It is an unearned conceit. The reality is that we are chumps, and despite this being proven again and again, we keep never learn. The New York Times tells the story of the latest example of how Minnesotans get taken for a ride: [...] The fraudsters involved in this one case have deep ties to Democrat politicians here in Minnesota, most notably Ilhan Omar, the radical "squad" member Congresswoman representing Minneapolis (and unfortunately my representative). And because the accused were politically connected they could be as brazen as they wanted without fear that anyone in power in Minnesota would go after them.
Newly Discovered Police Body Cam Footage Implicates Top Tarrant County Texas Democrat Officials in Ballot Harvesting. Newly discovered police body cam footage in Forth Worth, TX obtained by The Gateway Pundit shows that the claims made in True the Vote and Dinesh D'Souza's 2000Mules were not exclusive to the "swing states". Or the 2020 election. This footage implicates two top Democrat leaders in the county's party: former Tarrant Co. Democratic Party (TCDP) chairwoman and now candidate for Tarrant Co Judge Deborah Peoples and the director at The Peoples Group, Stuart Clegg. Clegg was also the executive director for the TCDP and Peoples was a member of the Tarrant County election board and commission responsible for overseeing the integrity of county elections. You may remember Tarrant County from the 2020 election: it was a red county for 56 years until the COVID lockdowns and a massive push for the fraud-ridden universal mail-in ballot system.
Ex-Louisiana Democratic party chief Karen Carter Peterson pleads guilty to fraud involving gambling with campaign funds. A former Louisiana Democratic Party leader who resigned from the state Senate earlier this year, citing depression and a gambling addiction, pleaded guilty Monday to a federal wire fraud charge. Former Sen. Karen Carter Peterson entered the plea before U.S. District Judge Sarah Vance, court records show. Documents filed Monday outlined a scheme in which she diverted more than $94,000 in campaign funds for personal use, including for casino gambling. Prosecutors said she also arranged for another $53,000 in state Democratic Party funds to be kicked back to her by associates she arranged to be hired by the party, who remained unidentified as of Monday [8/1/2022].
LGBT nonprofit leader to be locked out of company bank accounts, flees U.S. amid investigation. D.C. Attorney General Karl A. Racine is attempting to freeze the bank accounts of Casa Ruby, a Washington, D.C.-based LGBT nonprofit, and the organization's founder has fled the country, according to The Washington Post. Casa Ruby reportedly wasn't paying rent on properties it had leased for shelters and housing programs and was failing to pay employees while its founder, Ruby Corado, was earning a $260,000 salary and withdrawing tens of thousands of dollars from the non-profit's accounts, according to The Washington Post. Corado, who claims to be in El Salvador and denies any wrongdoing, stepped down in the fall of 2021 but maintains sole control over the organization's bank accounts. The organization brought in $3.8 million in contributions in 2020, according to its own tax filings.
Judge DQs prosecutor from one target in Georgia fake-electors probe. Lindsey Graham accused Fulton County DA Fani Willis of "playing politics" with her subpoena in an investigation of the 2020 election. Yesterday, a judge agreed with Graham in general about the Democrat DA's bias, if not specifically in regard to the subpoena for Graham. A Fulton County judge blocked Willis from investigating a leading GOP candidate in an alleged "fake elector" scheme, because Willis not only endorsed his Democratic rival at the same time she launched the probe but also held a fundraiser for him a few months later.
Report: At Least 181 K-12 Educators [were] Arrested on Child-Related Sex Crimes in [the] First Half of 2022. A Fox News Digital analysis of child sex crime data in school districts around the nation has found a minimum of 181 K-12 educators have been arrested on child-related sex crimes in the first half of 2022. Among those educators arrested were four principals, 153 teachers, 12 substitute teachers, and 12 teachers' aides. The crimes ranged from child pornography to rape of students. "Arrests that weren't publicized were not counted in the analysis, meaning the true number may well be higher," Fox News Digital reported. According to the analysis, at least 77 percent, or 140 of the arrests, constituted alleged crimes against students.
Judge orders arrest of Colorado county clerk Tina Peters. A judge issued a warrant for the arrest of Mesa County Clerk and Recorder Tina Peters, who has been indicted on charges of tampering with voting machine equipment and is barred from administering the 2022 elections. The arrest warrant comes in response to Peters's alleged violation of the terms of her bond by traveling to Las Vegas without giving proper notification to the court and attaining permission. Her bond was also revoked by the judge.
Ex-Stonecrest mayor gets 57 months in prison in fraud case. Jason Lary, founding mayor of Stonecrest, will serve nearly five years in prison for pocketing COVID-19 relief money meant for the businesses, churches and people of the city he helped create. Lary was also ordered to pay nearly $120,000 in restitution. The former mayor will not report to prison until at least Dec. 15, an allowance made so he can continue treatment for his ongoing battle with prostate cancer and a more recent diagnosis of lymphedema.
Anti-Trump Stanford law prof Pamela Karlan quietly leaves DOJ amid attacks on 'unethical' $1M salary. Stanford University law professor Pamela Karlan, best known for her 2019 testimony in favor of impeaching then-President Donald Trump, quietly left the Justice Department this month as a conservative group ratcheted up attacks on an "unethical" arrangement in which she continued to earn nearly $1 million a year from Stanford while working for the government. Karlan joined the department on Feb. 8, 2021, shortly after President Biden's inauguration, and served about 17 months as principal deputy assistant attorney general for civil rights before she departed on July 1 with little fanfare. Karlan's role was slated to last until at least Aug. 22 and possibly run into September, meaning she stepped down about two months earlier than planned.
Biden's million-dollar salary gal, Pamela Karlan, exits DoJ one step ahead of a FOIA release. [Scroll down] Someone was glad to keep paying her a million-plus for a no-show job at Stanford, while she was doing Joe Biden's dirty work at the Department of Justice, first as the head of the civil rights division where nobody was told she was running the outfit, and then as a deputy when a more visible leftist was confirmed for the post. Everything always on the down and down as she burrowed away doing Joe's dirty work and called it 'public service.' And yes, the NGO that requested and found this information did call that "unethical." After all, if you are taking a million bucks from someone, you kind of like to do things to keep them happy, not the people you are supposedly there to 'serve.' If it comes down to one or the other, which do you think Karlan would pick? It wasn't just a no-show job at Stanford that made the whole thing disgusting. It very dirty work indeed that she was performing for doddering old Joe. What she did at Justice was so dirty, the only word that comes to mind to describe her is Joe Biden's henchman.
Guillermina Fuentes Enters Guilty Plea in Yuma County Ballot Harvesting Case. Attorney General Mark Brnovich announced that Guillermina Fuentes of San Luis pleaded guilty on Thursday to one count of Ballot Abuse, a Class 6 Felony, for her role in an August 2020 Primary Election "ballot harvesting" scheme where early ballots from other voters were collected and deposited into a ballot box on primary Election Day. In December 2020, Fuentes and Alma Juarez, also of San Luis, were both indicted for 1 count each of Ballot Abuse, also known as "ballot harvesting." In March 2022, Juarez entered a guilty plea to Ballot Abuse. Arizona law only provides for a family member, household member, or caregiver of the voter to collect voted or unvoted early ballots from another person. Under Arizona law ballot harvesting is a class 6 felony.
Election worker who Rudy Giuliani accused of passing a USB drive to her mother as part of ballot scam tells Jan. 6th committee it was actually a ginger mint. Ex-Fulton County election worker Wandrea ArShaye 'Shaye' Moss told the Jan. 6 committee that she has received a barrage of harassment and threats after Rudy Giuliani accused her of passing along a USB connected to fake votes that turned out to be a ginger mint. 'It's turned my life upside down,' Moss said, adding that she hardly leaves the house, gained 60 lbs and oftentimes wouldn't even introduce herself using her real name. Schiff asked the election worker: 'Mr. Giuliani accused you and your mother of passing some sort of USB drive to each other. What was your mom actually handing you in that video?' 'A ginger mint,' Moss said.
Queens DA Melinda Katz uses security detail 'as her personal car service': sources. Queens District Attorney Melinda Katz used members of her taxpayer-funded security detail to help her move to her new million-dollar digs — potentially running afoul of ethics rules, The [New York] Post has learned. The borough's top prosecutor was spotted wearing her gold DA's badge on her hip last week as she carried four boxes of belongings to a black Ford Expedition parked outside the Forest Hills house where she's been temporarily living since selling her former childhood home for $1.05 million in February. She then climbed into the official vehicle and was driven about 1.2 miles by a pair of plainclothes NYPD cops to her new three-bedroom, 2-1/2 bathroom Colonial-style house, which city records show she bought late last month for $1.1 million. The trip was one of four that The Post saw Katz, 56, and her detail make between her old and new homes Tuesday morning.
Yuma County Woman Guillermina Fuentes Finally Pleads Guilty In Ballot Trafficking Case. Gadsden Elementary School Board Member and former Mayor of San Luis Guillermina Fuentes has pleaded guilty to her role in a sophisticated ballot trafficking ring during the 2020 Arizona primary. Fuentes was originally indicted for two Class 4 felonies of Forgery and Conspiracy, a Class 5 felony of Ballot Abuse, and a Class 6 felony of Ballot Abuse. She pleaded guilty to only one class 6 felony for ballot abuse, despite trafficking many ballots and forging signatures on ballots. The charges for ballot signature forgery were dropped.
Anaheim corruption case expands as feds charge leader of 'cabal' that runs city. The former head of the Anaheim Chamber of Commerce has been charged with lying to a mortgage lender in a growing Orange County political corruption scandal, federal authorities announced Tuesday [5/17/2022]. In a criminal complaint, the FBI accused the chamber's former president and chief executive Todd Ament of plotting with an unnamed political consultant to funnel chamber money into Ament's personal bank accounts by laundering it through the consultant's public relations firm. The money was used to influence a bank's decision to lend Ament more than $1.1 million to buy a sprawling $1.5-million home in Big Bear, the complaint says.
Florida press hides black Democrat's gay sex scandal. Florida Politics broke a big story on Monday: a rising star in the Democrat Party faced accusations of groping and harassing an official at Florida A&M University. The rising star — Ramon Alexander — and the accuser — Michael Johnson Jr. — are both male. Alexander is married to Taniyah Alexander, a woman. They have two kids. Alexander said the sex was consensual. The man is next in line to be the Democrats' next leader in the House. While it broke the story, Florida Politics asked others to go easy on Alexander. A confederacy of dunces followed and the rest of the media in Florida largely ignored the story. The Tallahassee Democrat, the only newspaper to report on it, hid its story behind its subscribers only paywall.
Texas Bar Foundation under investigation for allegedly encouraging, financing illegal immigration. Texas Attorney General Ken Paxton announced an investigation Friday [5/6/2022] into the Texas Bar Foundation, saying he's heard complaints the lawyers' group is funneling taxpayers' money to organizations that encourage and fund illegal immigration. Mr. Paxton asked the bar to turn over its charitable giving lists for the past 10 years, as well as any documents detailing how those decisions were made. He said he's received complaints from Rep. Troy Nehls, Texas Republican, and members of the public about the bar foundation's behavior.
Lincoln Project shells out another $100,000 for some new mystery scandal. How gross do you have to be to be involved with the pervy, pervy Lincoln Project? The scandal-plagued NGO of ex-Republicans devoted to destroying President Trump has seen its share of sex scandals involving one of its founders, John Weaver, harassing and soliciting unwilling young men and at least one 14-year-old boy. But that's not their only scandal; there's a new one involving mysterious payouts for some sort of bad behavior, and these scandals aren't over.
Political Corruption in Minnesota. Around the country, Minnesota has the reputation of having a corrupt state government. This story from Alpha News illustrates why that reputation is deserved. [...] This is a textbook case of powerful politicians using political influence to dodge accountability for what in any other circumstance would be charged as a crime. The Democrats lied and got away with it.
Republican Running Against Stefanik Caught on Video Filling Petitions for Himself, Drops Out of Race. Lonny Koons, a Republican who was a primary challenger to Rep. Elise Stefanik (R-N.Y.) for the 21st Congressional District of New York dropped out after allegations of illegally filling petition sheets. Parked at a Walmart on March 24, Koons, a trucker and veteran who was allegedly anti-Trump, was video recorded in his car signing petitions for himself, unaware that he was being recorded. GOP candidates needed at least 1,250 signatures to be seen on the ballot by April 4. According to election laws, all the petition signatures appearing on the ballot should have original marks from the signers themselves.
Election cheating? Stefanik challenger admits being caught on video altering ballot petitions. Before he dropped from the race, a GOP challenger to Rep. Elise Stefanik, R-N.Y., was captured in video footage altering information on voter petitions to secure his access to the ballot. Just the News obtained two videos shot by a Stefanik supporter that show Lonny Koons making changes to the forms while sitting in his car March 24 in a Walmart parking lot in Ticonderoga, N.Y. The videographer who shot them confirmed their authenticity to Just the News. In an interview Friday, Koons confirmed the videos to Just the News, and said he was was "correcting errors and blanks on the petitions" and had only recently learned what he did might be considered fraudulent or cheating.
Boston Globe's 'Bostonian of the Year' BLM race activist and husband indicted for fraud. New England's most prominent exponent of the Black Lives Matter movement is facing charges of bilking donors and using charity funds for personal gain. The highest-profile race activist in Boston, Monica Cannon-Grant, has been indicted by the US Attorney in Boston on 18 counts: ["]...with two counts of wire fraud conspiracy; one count of conspiracy; 13 counts of wire fraud; and one count of making false statements to a mortgage lending business. The indictment also charges Cannon-Grant with one count of mail fraud.["] Cannon-Grant founded a group called Violence in Boston (VIB) before the George Floyd death in police custody, but that event and the riots that followed propelled her and her group into the stratosphere of prominence and Beantown, with accompanying honors from the progressive media and plenty of cash from [...] donors.
Minnesota councilman charged after telling police who were arresting his son: 'you gonna be out of work'. Police say that Richard Aluma Paul, a city councilman in Blaine, Minnesota, crossed the line from being a concerned dad to becoming a problem when he threatened an officer's job for arresting his son on a warrant, court documents say. Paul, 52, council member for Ward 3 in Blaine, was charged with misconduct of a public officer or employee and code of ethics — standard of conduct, stemming from an incident Nov. 3, 2021, according to the criminal complaint filed in Anoka County. The charges are misdemeanors.
Ex Oregon Mayor Busted With Child Porn. Dennis "Denny" Doyle, the former mayor of Beaverton, Oregon, is facing federal charges for illegally possessing child pornography. Doyle, 73, a Beaverton resident, has been charged by criminal information with one count of possession of child pornography. According to the information, between November 2014 and December 2015, Doyle is alleged to have knowingly and unlawfully possessed digital material containing child pornography, including images depicting minors under twelve. [Video clip]
Fight Beltway corruption: Vote 'no' on Sarah Bloom Raskin. Being a politician or a regulator in D.C. is far too often the path to riches. The revolving door and congressional insider trading have corrupted Congress and every presidential administration. The Federal Reserve has never been totally above the swamp, but it's imperative to keep the central bank cleaner than the other parts of our government. By nominating revolving-door lobbyist Sarah Bloom Raskin to a Federal Reserve position, President Joe Biden has endangered the Fed's integrity. Every senator who cares about good government must vote "no" on Raskin's nomination to be the Fed's top bank regulator. Make the president send a nominee who doesn't use positions of public trust as platforms for private enrichment. After cashing out from the Federal Reserve and landing plush board seats at a few financial firms, Raskin lobbied that same Fed for a special favor for one of her companies, a financial technology company called Reserve Trust. The Fed granted that special favor, which created massive value for Reserve Trust. Raskin was paid for her efforts in stock, which she sold for $1.5 million. So that was what she managed to sell her Fed access for, at least in that one instance.
Delaware lawmaker arrested on shoplifting charges. A Delaware lawmaker who came under fire last year for using a racist and sexist slur to refer to sex workers was arrested on shoplifting charges Tuesday [1/25/2022], just days after announcing that he was resigning for health reasons. Newark police said a warrant was issued Tuesday for Rep. Gerald Brady's arrest on two counts of shoplifting, and that Brady, 65, turned himself in a few hours later. He was released on his own recognizance.
Obama DoD OIG Official Sentenced to 7.5 Years in Prison For Accepting Bribes and Defrauding US Government. A former Obama official of the Department of Defense's Office of Inspector General on Friday was sentenced to 7.5 years in prison for accepting bribes and defrauding the US government. According to charging documents, Matthew LumHo, 47, began soliciting and accepting bribes from co-conspirator William S. Wilson in 2012. LumHo oversaw a federal contract designed to allow federal agencies to order telecommunications services and equipment from two approved national telecommunications companies, the DOJ said in a press release.
Former Obama White House advisor, 42, pleads guilty to stealing $218,000 from charter school network he founded. The founder of a national charter school network who once served as a White House adviser under President Barack Obama has pleaded guilty to a charge alleging he stole $218,000 from the network to get a lower interest rate on a multimillion-dollar luxury Manhattan apartment. Seth Andrew, 42, a founder of Democracy Prep, on Friday entered the plea in Manhattan federal court to wire fraud, admitting that he moved money in 2019 from the charter school network to other bank accounts without authorization. 'I am truly sorry for what I have done,' Andrew told Judge John P. Cronan.
Philip Banks, unindicted co-conspirator in bribery scandal, named deputy mayor. Mayor Eric Adams has named former NYPD chief Philip Banks — an unindicted co-conspirator in a sweeping federal police corruption case — the deputy mayor of public safety, City Hall officials confirmed Friday [1/7/2022]. Banks, who's long been rumored to be appointed to the reinstituted post by Adams, will return to public office nearly eight years after abruptly resigning from the top uniformed spot in the department amid the federal probe into the NYPD. The post, last held by Milton Mollen in 1992, is tasked with overseeing the NYPD and other public safety matters. At the time, Banks had said his rift with then-Police Commissioner Bill Bratton over his promotion to first deputy commissioner, the second in command, spurred his resignation.
A Jake Tapper Producer Is the Next Pedophile Shoe to Drop at CNN. As RedState reported earlier in the week, a second CNN employee was caught grooming young girls. [...] As of this writing, CNN has not commented on the situation, nor does it appear any mainstream news outlet has even reported on the story yet. I also checked Jake Tapper's Twitter feed. His latest tweets include talk of January 6th and complaints about Donald Trump. There is no mention of the allegations against his producer. Will CNN take action? We'll have to wait and see. What I do know is that the liberal news network should probably spend a lot less time preening about the evils of Fox News and a lot more time focusing on cleaning up its own house. Clearly, there is something really wrong with the work environment over at CNN, and it requires serious action, not obfuscation and distraction.
Portland awards $11.5M energy contract to woke firm run by ex-convict. The city of Portland, Oregon, awarded an $11.5 million energy contract to a woke company run by a woman who has served prison time for defrauding companies and tax fraud, according to a report. City staffers had wanted the taxpayer-funded contract to supply heaters and coolers to low-income families to go to an established company, one that had an 85 percent white workforce, The Oregonian said. But the city council instead unanimously voted to award it to Diversifying Energy, a newly formed nonprofit with black leadership promising "equitable access to clean, sustainable energy" for "low-income communities and people of color." Diversifying Energy is run by Linda Woodley, 71, who has a troubling 25-year history including two stretches behind bars, multiple bankruptcies and millions of dollars in fines for tax offenses, the local paper noted.
FBI Arrests CNN Staffer for Enticing Minors for Sex. One of Chris Cuomo's pals got hooked up by the feds for some seriously horrific charges on Friday [12/10/201]. John Griffin, who works at CNN, is in a heap of trouble. [...] According to the indictment from the grand jury, Griffin used social apps Kik and Google Hangouts to connect with the so-called parents of minor girls. During these chats, according to the feds, Griffin wrote that a "woman is a woman regardless of her age," and expressed his belief that women should be "sexually subservient and inferior to men." Griffin is reported to have persuaded the "parents" to allow him to train their daughters to be "sexually submissive."
The Editor says...
I worked in broadcasting for decades, and I only met a few pedophiles along the way.
Virginia Democrat Chris Hurst Busted by Cops Vandalizing the Republican's Campaign Signs. A Democrat Delegate, Chris Hurst, running in Virginia was caught red-handed by police vandalizing his Republican opponents campaign signs as cops were watching. When pulled over Delegate Hurst refused to answer any questions that would have admitted guilt despite being caught in the act. Hurst was also busted committing another crime, driving on a suspended license. Listen as the Radford Sheriff's office deputy attempts to understand the reason behind his actions only to be told to do his job. [Video clip]
Philadelphia Charges Again Rebut 'No Election Fraud' Claims. Philadelphia has a long, unfortunate history of election fraud, so the latest federal criminal charges of election fraud against Marie Beren, a former staffer for City Council member Mark Squilla, are no surprise. They are probably also a disappointment to opponents of election reform who constantly claim there is no such thing as election fraud. Jennifer Arbittier Williams, the acting U.S. attorney for the Eastern District of Pennsylvania, has filed four counts against Beren, including voting more than once in a federal election, conspiring to illegally vote in a federal election and to deprive persons of their civil rights, and aiding and abetting the submission of fraudulent ballots. According to the criminal "information" filed in federal court, Beren was recruited and appointed to be an official "election judge" responsible for overseeing and managing three different divisions (polling places) inside the 39th Ward in Philadelphia by a political consultant and former elected official identified only as "Consultant #1." Beren served in this position from 1988 to 2015. She officially stepped down in 2015 to become a "certified poll watcher" and installed someone else to take her position. But according to the criminal information, Beren still ran things behind the scenes through 2019, continuing "to effectively run all three Divisions."
Feds Arrest Husband Of Prominent BLM Activist, Say He Illegally Pocketed $67,000 In COVID Unemployment Benefits. Clark Grant, a founder of the Boston BLM-linked nonprofit "Violence For Boston" and the husband of a high profile BLM-tied activist, was arrested on Tuesday on pandemic unemployment and mortgage fraud charges. Grant is accused of collecting more than $67,000 in pandemic unemployment benefits while at the same time working and taking home a full-time salary of close to $70,000 a year, according to federal court documents. Grant is the husband of Monica Cannon-Grant, an influential leftist activist who rose to prominence during the BLM riots of 2020.
Revealed: Virginia's Democratic Governor candidate Terry McAuliffe received $200,000 in donations from private equity billionaire Ron Burkle. A billionaire associate of Jeffrey Epstein and Bill Clinton, whose private jet was nicknamed [...] has donated $200,000 to Terry McAuliffe's campaign to become Democratic governor of Virginia during the past year, according to new financial filings. They reveal that private equity Ron Burkle, who bought Michael Jackson's former Neverland ranch last year, made a $100,000 donation in September. That comes on top of a $100,000 contribution at the end of last year, according to data published by the Virginia Department of Elections[.]
Loudoun County School Board Member Resigns Following Daily Wire Investigation. Beth Barts, a far-left member of the Loudoun County School Board, has resigned from her position. First elected in 2019, Barts has been criticized by parent groups over Critical Race Theory and transgender policies in the school system. Her resignation, which will take effect on November 2, 2021, staves off an ongoing recall attempt.
Sheryl Williams Stapleton indicted on 28 criminal charges. Court documents show former lawmaker and Albuquerque Public School employee, Sheryl Williams Stapleton, has been indicted by a grand jury. Documents show Stapleton has been indicted on 28 criminal charges, including money laundering and racketeering. The former New Mexico House majority leader is accused of using her position as a powerful lawmaker and APS employee to funnel money to her personal and business bank accounts. She is at the center of a criminal investigation by both state and federal authorities.
Minnesota Dems Expel State Rep. Thompson Amid Domestic Violence, Residency Controversies. The Minnesota House Democratic-Farmer-Labor (DFL) caucus voted Tuesday night to expel state Representative John Thompson, who has been embroiled in controversies over the summer. The expulsion means the Democrat won't have access to DFL legislative staff or resources and will be stripped of his committee assignments. However, he will remain a state representative, as it would take a vote of the entire House to remove him, and retain salary and benefits unless he resigns or is expelled from the Legislature. Lawmakers from both parties and Democratic Governor Tim Walz have called for Thompson to step down, but he has repeatedly refused.
Speed cameras caught Councilman Justin Brannan 16 times. Councilman Justin Brannan — a speaker wannabe who has demanded New York drivers "slow [...] down" — is a lead-footed motorist whose car has been captured by speed cameras speeding in school zones 16 times, including on six occasions in the last five months, The [New York] Post has learned. Despite wagging his finger at speed demons, Brannan (D- Bay Ridge), has amassed 60 driving and parking violations since 2013 with his dark grey Ford SUV, public records show. Brannan has been a vocal supporter of school zone speed camera legislation — and has ripped scofflaws who drive at excessive speeds in his southern Brooklyn district.
Gov. Tim Walz repeats his insistence that Rep. John Thompson resign. Gov. Tim Walz on Monday again insisted that state Rep. John Thompson resign over reports of multiple domestic violence accusations as House DFL leaders considered what to do about the lawmaker's refusal to step down. Police reports from three departments detail five domestic assault cases, some that took place in front of children, from 2003-11. Walz said the allegations have rendered the freshman DFL lawmaker from St. Paul no longer fit to serve. "We all make transgressions in our lives, but I just want to be clear, the information over the weekend involving multiple accusations, cases of domestic violence in front of children just makes it to where I cannot believe that the representative can continue to serve us well," Walz told reporters after visiting a Lake Elmo middle school as part of a tour touting Minnesota's two-year education budget.
Rep. John Thompson questions "authenticity" of police reports detailing domestic violence allegations. State Rep. John Thompson is disputing the authenticity of police reports that detail several abuse allegations against him, according to a statement issued by his lawyer on Sunday [7/18/2021]. Top Democratic leaders — including Gov. Tim Walz — have called for the first-time lawmaker to step down but Thompson has said he will not resign. Thompson "challenges the authenticity" of the five police reports and said that he and his wife, the only person he would have been with at the time, deny the allegations, said Thompson's attorney, Jordan Kushner. The reports, Kushner said, were likely circulated to the press by a law enforcement group engaged in a "smear campaign" against the first-term lawmaker. Fox 9 first reported the allegations on Friday night.
Minnesota's Rep. John Thompson and third-world style political corruption. When the anti-Semitic Ilhan Omar was elected to the House of Representatives, we learned all sorts of interesting things about immigration and election fraud in Minnesota. However, with the election of John Thompson to the Minnesota House of Representatives, we're getting a whole new level of political dirt in that Midwestern state. Scott Johnson, who lives in Minnesota, has been tracking the sordid tale of Thompson's mysterious dual residency in... Wisconsin! Although he was elected to represent St. Paul's East Side, it seems Thompson doesn't like them enough to live among them or even to live in the same state with them.
What Rep. John Thompson represents. After Ilhan Omar and Keith Ellison, the DFL's John Thompson must be the most outrageous officeholder ever to disgrace public life in Minnesota. He rode his outrageous 2020 misconduct all the way to the Minnesota House of Representatives this past November. [...] Late this week the St. Paul Pioneer Press's Mara Gottfried reported that Thompson was pulled over late in the wee hours on Sunday for not having a front license plate on his car. He handed the officer his Wisconsin driver's license. Wait, what? He not only doesn't have a Minnesota driver's license, he has never had one, and his driving privileges in Minnesota had been revoked in April 2019 for a failed child support obligation. The good news is that on Wednesday Thompson made good on the child support. Thompson told the Pioneer Press he never took out a Minnesota driver's license, although he also had previously told the paper he's lived in St. Paul for 18 years. And yet the same month Thompson appeared on the ballot for election to the legislature last year he renewed his Wisconsin driver's license.
Hillary Clinton Campaign Official Is Arrested on Child Rape Charges. Joel Davis was a Hillary Clinton Campaign officials and founder of the organization "Youth to end Sexual Violence." Joel was arrested in 2018 after engaging in sex with a child. Davis also had over 3,700 images and more than 330 videos of child pornography, including numerous images of prepubescent minors who had not attained 12 years of age. Joel was nominated for a Nobel Prize for his work. He was sentenced to 13 years this week.
Arrest Warrant Issued for Rep. Eric Swalwell Associate Who Allegedly Entered GOP Lawmaker's Home. An arrest warrant was issued Tuesday for a process server hired by Rep. Eric Swalwell (D-Calif.) after allegedly entering Rep. Mo Brooks' (R-Ala.) home to serve a lawsuit. The warrant was issued for Christian Seklecki, a private investigator based in Georgia, for a misdemeanor of first-degree criminal trespass charge, according to a statement from Brooks. Surveillance footage allegedly showed Seklecki entering Brooks' home without their knowledge or permission. Madison County District Attorney Rob Broussard told local media that the warrant was sworn out by Mo Brooks' wife, Martha Brooks, on June 15. "Mo and I take our security very seriously, as do all families," said Martha Brooks a news release from the congressman's office. "My hope is that my actions today will cause the process server to think twice before illegally invading the sanctity of someone else's home, and put those who would threaten our security on notice that we will pursue illegal actions to the fullest extent of the law."
Democrats silent on sexual assault allegations involving 62 children. On Monday [5/31/2021], national media reported an explosive story in Colorado. A prominent Black Lives Matter activist, socialist, and Denver Public Schools board member, Tay Anderson, stepped back "from everyday board functions" while an independent investigation looks into startling allegations that he sexually abused 62 current and former students. The alleged assaults range from unwanted touching to "violent rape" of students as young as 14 years old. Sixty-one of these students are purportedly illegal immigrants or recipients of the Deferred Action for Childhood Arrivals program. The new allegations come two months after the group BLM5280, and past associates of Anderson's at the (now-defunct) youth-led gun-control group Never Again Colorado accused him of past sexual assault and harassment. Media reports about the accusations against Anderson, 22, have barely scratched the surface. Moreover, this saga reveals a broader story.
Stunning development in big N.J. corruption case as judge tosses charges against former candidate. In a major setback for state prosecutors, the bribery and corruption case against Jason O'Donnell, a former Democratic legislator who was running for mayor in Bayonne, was thrown out of court Thursday [6/3/2021] after a judge found the candidate had committed no crime. The judge dismissed the indictment because she said O'Donnell had no power to make any promises in return for a $10,000 cash payment he allegedly accepted from an informant during an undercover sting operation. "Jason O'Donnell had nothing to offer him," said Superior Court Judge Mitzy Galis-Menendez, noting that he was not a public official at the time. "I think you need more than mere words." The Attorney General's office said it plans to appeal.
The Editor says...
Seems like the agency conducting the sting operation would have known "that he was not a public official at the time."
Denver School Board Director, a BLM Activist, Accused of Molesting 62 Children. Denver school board director Tay Anderson, a BLM activist and possibly the youngest black elected official in Colorado, has been accused of sex crimes ranging from inappropriate touching to "violent acts of rape" by 62 youngsters, 61 of whom are here illegally and likely seemed like easy targets, and one of whom is as young as 14 years old. Ian Miles Cheong was quick to jump on Anderson's Twitter throat, with a copy of Anderson's tweet where he calls for BLM riots and declares that antifa isn't real. [Tweet] The Washington Post referred to Anderson as the "face of Denver's protests." The Colorado Herald posted texts from Anderson to children, many with heart emojis saying, "Let's be friends." There is a petition on Change.org calling for Anderson's arrest.
The Democrat Flint Witch Hunt is a Creepy Totalitarian Star Chamber. The extreme ways that leftists have weaponized the justice system leading to show trials, star chambers, abuses of the law, and a blatant disregard of the evidence is an evolving totalitarian nightmare. The federal system is already notorious for these things, but the Flint water case, already highly dubious, is starting to make the Feds look good. The target is former Governor Rick Snyder and associates so it's already political as hell. But the prosecution isn't acting like it has a case. Instead, it's acting like it's operating in a police state and is doing everything it can to avoid any kind of open process. [...] The media has blown up the case, but some of the most basic facts about it are still being kept in a locked cabinet. We've seen this pattern before with Democrats aggressively targeting Republicans, destroying their reputations, only for it to turn out that there was no actual criminal case here.
Biden inauguration priest resigns California university post. The Jesuit priest who presided over an inaugural Mass for President Joe Biden has resigned his position as president of Santa Clara University in Northern California, college officials said, after an investigation found he engaged in inappropriate, alcohol-fueled conversations with graduate students. The Rev. Kevin O'Brien, at the direction of Jesuit officials, has begun a therapeutic outpatient program to address personal issues, including alcohol and stress counseling.
No ethics needed for President Biden's best buddies. Packing his administration with Big Labor operatives matters more to President Joe Biden than his own much-ballyhooed ethics rules, and he's not even embarrassed about it. With great fanfare his first day in office, Biden signed an executive order mandating that all his appointees "in every executive agency" sign an "ethics pledge" that "contractually committed" them to refraining from participating "in any particular matter on which" they lobbied, along with "the specific issue area in which that particular matter falls," for two years. They also couldn't "seek or accept employment with any executive agency with respect to which" they lobbied for two years. The media touted this "revolving-door ban" as far tougher than the Obama and Trump rules. Oops: It turns out Team Biden is handing out truckloads of ethics waivers to labor-union veterans.
Biden's Chief of Staff and His Daughter Have Ties to Progressive Dark Money Groups. Biden's Chief of Staff and his daughter are both connected to progressive dark money groups. Last week we reported that the daughter of Biden's Chief of Staff, Ron Klain, signed the letter from three Democrat 'Non-Profits', requesting that the DOJ step in and halt the 2020 Election audit going on in Maricopa County, Arizona. Hannah Klain signed on behalf of Equal Justice Works Selbin Family Fellow, Brennan Center for Justice at NYU School of Law. Now we find out it runs in the family. According to the Daily Mail, Hannah's father and Biden's Chief of Staff, Ron Klain, is connected to Democrat non-profits as well and he's not the only one in the Administration.
Investigation finds massive wrongdoing by prosecutor in case against ex-Missouri governor. Missouri's chief legal disciplinary officer accused St. Louis' top prosecutor of sweeping misconduct in the failed prosecution of former Gov. Eric Greitens, saying she lied to judges in court filings and testimony, withheld exculpatory evidence from the defense, misled her own prosecution team and violated the constitutional right to a fair trial. St. Louis Circuit Attorney Kimberly Gardner, one of the early local prosecutors bankrolled by liberal megadonor George Soros since 2016, engaged in 62 acts of misconduct that resulted in 79 false representations during Greitens' now-dismissed criminal prosecution, according to Chief Disciplinary Counsel Alan Pratzel's memo obtained Wednesday [5/5/2021] by Just the News.
Body-cam footage of Michigan lawmaker [is] as amusing as expected. Meet Jewell Jones, one of the youngest and newest members of the Michigan legislature. The Democrat is also the latest public figure to find out how well the "do you know who I am" strategy plays with police, especially when at twice the legal limit for a DUI. Jewell got arrested and charged with several felonies after a a few fellow motorists called 911, warning Jones would likely kill someone, before he drove his car into a ditch.
Dem state rep threatens troopers during drunk driving arrest, wants 'IDs, badge numbers' for 'when I call Gretchen'. Michigan State Representative Jewell Jones went from being notable as the youngest-ever member of the Michigan State House of Representatives to notorious as a drunk driver that tried to throw his weight around as a pol when he was caught after terrifying motorists for almost 50 miles and eventually rolling into a ditch. And it's all caught on video.
Michigan Democrat seen resisting DUI arrest, threatens to call Gov. Whitmer in bodycam footage. Michigan State Police released bodycam footage on Sunday of an incident involving Democratic state Rep. Jewell Jones, who was reportedly charged with driving under the influence, resisting arrest, and weapons possession following a collision last week on Interstate 96 in Fowlerville. The video shows police tackle a combative Jones to the ground after he physically resisted arrest and threatened to call Gov. Gretchen Whitmer. Jones can be heard reminding the officers that he had oversight of their budget as they attempt to put handcuffs on him. [Video clip]
Gov. Murphy's Democratic primary opponents should be tossed off ballot, judges say. It looks like Gov. Phil Murphy will go unchallenged in this year's Democratic gubernatorial primary after administrative law judges Tuesday said his two would-be challengers should be tossed off the ballot for failing to get enough voter signatures on their petitions. Judge Jeffrey Rabin ruled one of the challengers, Lisa McCormick, didn't have a single valid signature from all of the 1,951 she submitted. The state requires a minimum of 1,000 signatures to get on the gubernatorial ballot. The Democratic State Committee charged that McCormick's campaign used voter data to automatically fill petitions without the voters' knowledge. There were at least two petitioners who were dead when they allegedly signed their support for McCormick's campaign, some names were misspelled and others had moved out of the state, Rajiv Parikh, attorney for the Democratic State Committee argued.
Harvey Weinstein [was] Secretly Indicted On Rape Charges By Grand Jury In Los Angeles. Harvey Weinstein was secretly indicted on rape charges by a grand jury in Los Angeles a couple weeks ago, Fox News has learned. The move by LA District Attorney George Gascón should facilitate the extradition of the Hollywood producer from New York so that he can be tried. The indictment is virtually identical to the criminal complaint, which had been filed in January 2020 by former DA Jackie Lacey. The disgraced movie mogul, who is already serving a 23-year sentence in New York for rape and sexual assault, faces 11 counts in California, including rape and sexual battery involving five incidents that allegedly took place between 2004 and 2013. If convicted, he faces up to 140 years behind bars.
The Editor says...
If he is already in prison, why is it necessary to indict him secretly?
Recall Effort Against Socialist Seattle Councilmember Can Proceed, Court Rules. The Washington state Supreme Court on Thursday ruled that efforts to recall Seattle City Councilmember Kshama Sawant can move forward. Sawant, a socialist representing Capitol Hill and the Central District, faced a recall after being accused of abusing her office by letting a large group of protesters into city hall last year with her passkey, using city resources in promoting a ballot initiative to impose taxes on Amazon, and outsourcing decisions regarding the hiring and firing of city employees to her party's executive committee. She is also accused of violating code when she led a protest march to Mayor Jenny Durkan's private residence even with the knowledge that the mayor's address was protected under confidentiality laws because of threats from to her previous work as a U.S. attorney. A county judge ruled in September 2020 that those four charges were "factually and legally sufficient for recall" efforts to proceed.
WA supreme court unanimously OK's recall campaign against Seattle's Socialist council member. Remember Kshama Sawant? The Socialist politician first made waves eight years ago, just days after her election to Seattle's city council, by urging Boeing workers to seize the company's factories for themselves. Sawant later quarterbacked the head-tax proposal that prompted Amazon to leave the city, which the city council later reversed. Sawant spearheaded an effort to cut the police chief's pay after Chief Carmen Best criticized Sawant's effort to defund the police department, causing Best to resign in protest. Sawant also led a protest at Mayor Jenny Durkan's home in favor of defunding the police and protecting the socialists' seizure of several city blocks in the CHAZ/CHOP, despite Durkan's home address being protected by a privacy statute. For those and other reasons, opponents launched a recall effort against Sawant, which she sued to enjoin. Last night, a unanimous 9-0 ruling from the state supreme court approved the recall petition, holding that three of the four allegations listed are factually accurate and good cause for the recall.
San Francisco's corrupt politicians exposed in a Twitter thread. When we think of corrupt American cities, Chicago always tops the list. However, San Francisco has long had one of the more corrupt American civic governments. [...] I worked in San Francisco for several decades and spent a great deal of that time dealing with City Hall through the judicial system. It was an enormously frustrating place, with byzantine rules, clerks that spoke minimal English, and few corrupt judges. However, that was small potatoes compared to the Building Department. I knew a man who made a very rich living contracting his services out to people who were trying to build or remodel in San Francisco. If you didn't have an expensive guide to handle the rules and grease people's palms, you'd never get anything done. Perhaps the greatest corruption, though, was at the political level, among the Supervisors, elected representatives from each San Francisco neighborhood. I never heard stories about these people demanding money for initiatives, although I'm sure some did. The real corruption was ideological.
Biden inauguration priest under investigation in California. The Jesuit priest who presided over an inaugural Mass for President Joe Biden is under investigation for unspecified allegations and is on leave from his position as president of Santa Clara University in Northern California, according to a statement from the college's board of trustees.
Biden inauguration priest Rev. Kevin O'Brien under investigation in California. The Jesuit priest who officiated then-President-elect Joe Biden's inaugural Mass — and has been a family friend for almost 15 years — is under investigation for unspecified allegations and is now on leave from his position as president of Santa Clara University in California, according to the college. The Rev. Kevin O'Brien allegedly "exhibited behaviors in adult settings, consisting primarily of conversations, which may be inconsistent with established Jesuit protocols and boundaries," according to a statement by John Sobrato, chairman of the college's board of trustees. Sobrato's statement did not specify the allegations against O'Brien but said the trustees "support those who came forward to share their accounts."
Former President of Drag Queen Story Hour Foundation and Children's Court Judge Arrested on Seven Counts of Child Porn. A Milwaukee County Children's Court judge and former president and CEO of the Cream City Foundation, which runs the city's drag queen story hour program, has been arrested on seven counts of child pornography. Brett Blomme, 38, was arrested on Tuesday for allegedly uploading 27 images and videos of children being sexually abused on the messaging app Kik.
Everybody on the left was okay with a homosexual transvestite judge in a children's court, until he got arrested.
Children's Court Judge Who Led Drag Queen Story Hour Foundation Arrested on Child Porn Charges. A Milwaukee County children's court judge who served as CEO of a foundation promoting Drag Queen Story Hours has been arrested on tentative charges of possession of child pornography. The Wisconsin Department of Justice (DOJ) announced Wednesday that Brett Blomme, 38, was charged with seven counts of possession of child pornography.
Democratic Wisconsin Judge Arrested With Seven Child Pornography Counts. A 38-year-old Democratic judge was arrested on Tuesday [3/16/2021] in Wisconsin for seven felony counts of possessing child pornography, according to the state's Justice Department. Brett Blomme, Milwaukee County Circuit Court judge, is facing class D felonies after a thorough investigation was performed by authorities in both Minnesota and Wisconsin. Blomme used the Kik messenger app to store the content, which authorities tracked between the months of October and November. The judge was apprehended in Dane County. On Friday [3/12/2021], a Division of Criminal Investigation unit filed a 44-page search warrant. Investigators learned that Blomme uploaded 27 total child pornographic videos and images to Kik, using the pseudonym "dommasterbb" to conceal his identity. Two of these files were being stored in a government building in Milwaukee County.
Former President Of The Drag Queen Story Hour, LGBT Advocate And Chidren's Court Judge Busted For Child Porn. Milwaukee County Circuit Court Judge Brett Blomme was arrested Tuesday on tentative charges of possession of child pornography, the state Department of Justice announced. Blomme, 38, was taken into custody by special agents with the state Division of Criminal Investigation "following an investigation into multiple uploads of child pornography through a Kik messaging application account in October and November 2020," according to a statement. Criminal charges are expected to be filed against Blomme on Wednesday. He was arrested in Dane County.
Something Is Rotten In The Georgia Secretary Of State's Office. Two recordings of conversations between President Trump and officials in the Georgia Secretary of State's office are at issue in a growing controversy. Both played a major role in stoking a narrative about Trump trying to steal the election by throwing out ballots. The first was made on December 23, but it was not released until last week in the Wall Street Journal. That recording prompted a mammoth correction from the Washington Post, which in its original story erroneously reported that Trump told investigator Frances Watson to "find the fraud" and that she would be a "national hero" if she did. The person who gave the erroneous quotes for the December 23 story has been identified by the Washington Post as Jordan Fuchs, Deputy Secretary of State of Georgia.
Official in Georgia SOS Office Was Sole Source on Trump Phone Call. An official in the Georgia secretary of state's office was the only source for at least one story that falsely claimed former President Donald Trump told an investigator with the office to "find the fraud." Jordan Fuchs, deputy secretary of state, relayed details of the conversation to The Washington Post, an official with Georgia Secretary of State Brad Raffensperger's office confirmed to The Epoch Times. Fuchs was not on the call herself. She was told about the conversation by Frances Watson, the investigator. A recording of the call recently emerged from a records request, showing that the Post and a slew of other outlets had falsely reported Trump uttering several phrases. The office of Raffensperger, a Republican, says Fuchs did not present details of the conversation as verbatim.
Georgia official clarifies earlier report on Trump call to a Georgia investigator. Georgia elections officials said their description of a much-scrutinized phone call between Donald Trump and a top investigator wasn't meant to be presented as a "word-for-word transcript" after a recording of the call revealed the former president was misquoted. Deputy Secretary of State Jordan Fuchs told The Atlanta Journal-Constitution on Tuesday [3/16/2021] that the office's initial report about the conversation between Trump and Frances Watson, the chief investigator, relied on Watson's recollection. A recording of the conversation, located on a trash folder in Watson's email account during an open records request, was released last week. It revealed that Trump told Watson she would find "dishonesty" if she scrutinized absentee ballots in Fulton County and that she had the "most important job in the country right now."
Donations meant for community fridge end up in Queens lawmaker's campaign coffers. A Queens politician who raised more than $35,000 to replace a vandalized community refrigerator accepted the contributions through her campaign account, raising questions about the transparency of her charity effort. When a fridge providing free food to the hungry outside state Sen. Jessica Ramos's East Elmhurst office was damaged last month, the outcry was loud and contributions to replace it poured in quickly. [...] In a follow-up tweet, the Democrat included a link to accept contributions, explaining, "We're going to need your help to keep our community fridge project going. Any little bit helps! 100% of your donations will keep our fridge stocked for our neighbors." But the link took visitors to an ActBlue page for her campaign account. The page, since taken down, stated, "All proceeds from this link will go directly to keeping the refrigerator stocked for our neighbors in need." Above boxes used for specifying the amount of one's contribution, the page said, "Your contribution will benefit Jessica Ramos."
An L.A. councilman lied to the FBI. Probation officials say he deserves no jail time. It was the first blockbuster case to surface in the federal corruption probe of Los Angeles City Hall — a multi-count indictment accusing former Councilman Mitchell Englander of taking envelopes of cash, lying to the FBI about that money and obstructing its investigation. Englander, while serving in office, made false statements to FBI agents during three separate interviews, prosecutors said, providing untrue information about his dealings with a businessman who gave him $15,000 in two casino bathrooms. The case was resolved quickly, with Englander pleading guilty to a single count of scheming to falsify material facts. But now, prosecutors are voicing objections to the sentence recommended by federal probation officials: three years' probation, a $9,500 fine and no jail time or community service.
Texas AG Ken Paxton declares 'victory for election integrity' after voter-fraud arrest. Texas Attorney General Ken Paxton announced Wednesday that a woman caught on undercover video last year touting her ballot-chasing operation has been arrested on multiple felony counts related to election fraud. Rachel Rodriguez, who appeared in Project Veritas footage released in October, was arrested for election fraud, illegal voting, unlawfully assisting people voting by mail, and unlawfully possessing an official ballot, all of which are felonies under the Texas election code.
In Seattle, a riot-stoking socialist councilwoman may just find herself held accountable. This past summer, widespread protests led to outbreaks of violent crime in major cities around the country. Public officials around the U.S. mostly condemned the violence, with some calling for calm. In Seattle, Kshama Sawant, the socialist politician who's been known to ruffle feathers at City Hall, had a different take on the violence. Her office was directly implicated in the months of civil destruction that overwhelmed Seattle. Now, the people of Seattle are responding in kind, and Sawant may be held to account for the possible crimes she committed during the dangerous riots.
California's Highest-Paid Govt Employee Worked for Org Tied to Chinese Espionage. California taxpayers shelled out more than $1 million to a man linked to a Chinese espionage program, making him the state government's highest-paid worker. Meng Yu, former chief investment officer of the California Public Employees' Retirement System (CalPERS), received more than $1.7 million in total pay and benefits in 2019, according to the latest financial disclosures obtained by Transparent California, a taxpayer watchdog group. Under Meng's leadership the pension fund, which covers two million members in the retirement system and 1.5 million members under its health program, has been subject to federal inquiries into its investments in Chinese government entities.
President Trump Tweets a Troubling Video Allegedly Showing Gifts for Voting, It May Be Just the Tip of the Iceberg. One of the biggest issues of alleged voter fraud in the 2020 election has actually gotten little attention until now: that is the question of buying or giving people gifts for voting, a clearly illegal practice. [...] Buying votes is obviously illegal. The Federalist notes that there was all kinds of evidence from posts to videos suggesting it was a big problem. Democrats and liberal media have been going full steam to try to discredit claims being alleged by witnesses, the Trump campaign or the GOP. But it's pretty hard to dispute videos and pictures that people post themselves and the president of the United States points out.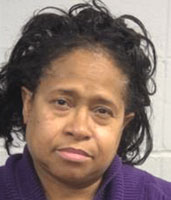 Shively mayor charged with DUI after crash at White Castle parking lot. The mayor of Shively was arrested and accused of driving under the influence after crashing her car into a pole late Tuesday night [12/1/2020]. According to her arrest citation, Beverly Chester-Burton crashed her car into a pole in a White Castle parking lot at around 11 p.m. When police arrived, Chester-Burton said she lost control of her car while trying to leave the parking lot, hitting a telephone pole. Witnesses, however, told officers she had been asleep in the drive-thru line and multiple people tried to knock on her window to wake her up. They said Chester-Burton hit the car in front of her, which in turn hit another car, before leaving the line and hitting a pole. After officers smelled alcohol on her breath, Chester-Burton said she had two martinis with dinner at around 5 p.m.
Hypocritical dining-out LA County supervisor Sheila Kuehl is also part of federal corruption investigation. By now, you probably are familiar with the hypocrisy of Los Angeles County Supervisor Sheila Kuehl, who went out for a meal at her favorite restaurant hours after voting to ban outdoor dining at restaurants, after stating that outdoor dining is: "...a most dangerous situation" over what she described as a risk of tables of unmasked patrons potentially exposing their servers to the coronavirus. "This is a serious health emergency and we must take it seriously," Kuehl said. [...] Obviously, she doesn't really believe she was exposing herself or anyone else to danger. Supervisor Kuehl is 78 years old and obese, placing herself at high risk for Covid 19, so if "appropriate precautions" are good enough to allow her to dine outside at a restaurant, why shouldn't the vast majority of the population at less risk than she be allowed to do so? But to get a sense of the character of Supervisor Kuehl, take a brief look at another scandal, currently under federal investigation, in which she played an apparently central role.
Arkansas Supreme Court invalidates Democratic candidate, GOP declares victory. The Arkansas Supreme Court on Tuesday ruled that Democrat Jimmie Wilson is ineligible to serve in the state Legislature due to decades-old misdemeanor convictions in federal court, wiping out Wilson's victory at the polls earlier this month in House District 12. Wilson, a former state lawmaker who was convicted of selling mortgaged crops and illegal use of farm loans, had argued that a pardon he received from President Bill Clinton in 2001 removed any barriers to his potential return to the Legislature. Running against Republican David Tollett, Wilson received more than 52% of the vote in the Nov. 3 election.
Apple Head Of Security Charged With Attempted Bribery Over Concealed Carry Gun Licenses. Apple's Chief Security Officer, Thomas Moyer, has been charged by a California District Attorney for attempting to bribe state officials in return for concealed firearms licenses, according to Bloomberg, citing court documents and a statement from the Santa Clara DA's office. Apple's Thomas Moyer, 50, was named along with Santa Clara County Undersheriff Rick Sung and Captain James Jensen in a scheme to trade CCW licenses for 200 iPads worth close to $70,000. The deal was called off after Sung and Moyer learned that the District Attorney's office had executed a search warrant at the Sheriff's Office, seizing all CCW license records.
In Nevada, a corrupt cash-for-votes scheme is hiding in plain sight. The mass mailing of unsolicited ballots is of course a recipe for fraud, even more so in a state where the voter rolls contain tens of thousands of people who haven't voted or updated their records in more than a decade. This is how you get dead people voting, as we reported here at The Federalist and as Tucker Carlson noted last week. But there's another, less sensational but perhaps more consequential election scandal in Nevada that hasn't yet made headlines, even though it's been hiding in plain sight for weeks now. Under the guise of supposedly nonprofit, nonpartisan get-out-the-vote campaigns, Native American voter advocacy groups in Nevada handed out gift cards, electronics, clothing, and other items to voters in tribal areas, in many cases documenting the exchange of ballots for "prizes" on their own Facebook pages, sometimes even while wearing official Joe Biden campaign gear. Simply put, this is illegal. Offering voters anything of value in exchange for their vote is a violation of federal election law, and in some cases punishable by up to two years in prison and as much as $10,000 in fines. That includes raffles, free food, free T-shirts, and so on.
'American Hustle': Party Insiders Tell The True Story Of How Philadelphia Elections Work. Most Americans might not know the name Ozzie Myers, although a part of his tale was told in the hit 2013 movie "American Hustle" about the FBI sting that sent four congressmen to prison in the 1970s. If you're from Philadelphia, though, you know his name, and knew it well before 2013. He's important to the country now because he's currently under indictment for bribing a state elections judge to stuff ballots for Democratic candidates. Among the candidates he was paid to get elected are three as-yet-unnamed judges sitting on the Philadelphia Common Pleas Court. That's where President Donald Trump's reelection campaign has to go when local election officials refuse to let campaign monitors oversee ballot integrity, as has been the case these past few days throughout Pennsylvania.
Hackers Steal Millions Of Dollars Out From Wisconsin Republican Party In Final Days Of Election: Party Chairman. Hackers have stolen $2.3 million from the Wisconsin Republican Party in the final days of the election as President Donald Trump looks to secure re-election by winning the swing state, according to the party's chairman. "The alleged hack was discovered less than two weeks before Election Day, as Trump and Democratic rival Joe Biden made their final push to win Wisconsin and its 10 electoral votes," the Associated Press reported. "Trump won the state by fewer than 23,000 votes in 2016 and was planning his third visit in seven days on Friday. Biden also planned to campaign in Wisconsin on Friday. Polls have consistently shown a tight race in the state, usually with Biden ahead by single digits and within the margin of error."
Unhinged South Carolina Elections Chairman Resigns After He Is Caught Defacing and Removing Trump Signs. The chairman of the board of elections in South Carolina resigned after he and his wife were caught on video defacing and removing Trump signs in the state. Dean Smith resigned after he was caught on deer cameras vandalizing Trump signs on Pawleys Island.
Democrat Party Exec Committee Member Caught on Video Admitting What He'll Do To Win Election: "I will lie... I will cheat... I will steal". Kristopher Jacks, chair of Our Revolution in Weld County, CO, was caught on video telling an undercover reporter for the incredible Project Veritas that "2020 is a political revolution" and how he is "going to do everything morally acceptable to win." The only problem is, Jacks' definition of "morally acceptable" is not exactly the universally accepted definition of the term. Jacks' explains, "I will lie. I will cheat. I will steal," because, according to the chair of Our Revolution, "that's morally acceptable in this political environment." James O'Keefe, the founder of Project Veritas, explains how Jacks' is a member of a radical 501C-4 organization bent on creating a "political revolution, here in the United States." O'Keefe shares a screenshot from the Weld County Dems website that reveals Jacks is also a member of the Democratic Party Executive and Central Committees.
North Texas mayoral candidate accused of mail ballot fraud in upcoming election. A Carrollton mayoral candidate was in custody Thursday after being arrested on charges of mail ballot fraud, according to the Texas Attorney General's Office. Zul Mirza Mohamed, 39, was taken into custody on Wednesday [10/7/2020] and he remained in the Denton County Jail on Thursday. A bond has not been set for the Carrollton resident. Carrollton is about 40 miles northeast of Fort Worth. Mohamed faces 84 counts of mail ballot application fraud and 25 counts of unlawful possession of an official mail ballot, Texas Attorney General Ken Paxton said in a Thursday news release. All 109 counts are felony charges, according to county officials.
Carrollton Mayoral Candidate Arrested, Charged With 84 Counts of Mail Ballot Application Fraud. Zul Mirza Mohamed, a candidate in the City of Carrollton mayoral race, has been arrested and charged with 84 counts of mail ballot application fraud. Mohamed also faces 25 counts of unlawful possession of an official mail ballot. Officials with the Texas Attorney General[']s Office and the Denton County Sheriffs office worked together to make the arrest.
Florida Man Arrested For Requesting Absentee Ballot For His Dead Wife. A Florida man has been arrested and charged after requesting an absentee ballot for his wife, who has been dead for two years. When interviewed by authorities, the man confessed, saying he was trying to "test the system" by making the request. Larry Wiggins, 62, a registered Democrats [sic], was interviewed by police after getting a notification from Manatee County Supervisor of Elections Mike Bennett that someone had made a suspicious request, the Sarasota Herald-Tribune reported.
Was it voter fraud or a case of "testing the system?". One Florida Democrat came up with a clever way to pay homage to his deceased wife during the upcoming election. When ordering a mail-in ballot for himself, he decided to request one for her as well. The request was honored and he filled them both out and mailed them in. Unfortunately for 62-year-old Larry Wiggins, the discrepancy was noticed when the ballots arrived at the office of the Supervisor of Elections. Wiggins was investigated and arrested. The excuse he offered was a novel one, however. He wasn't trying to commit election fraud. He was just "testing the system."
Trump sign thief. 50 lb test fishing line did the trick. [Video clip]
Kentucky lawmaker arrested on rioting charge, accused of setting fire to public library. Kentucky State Representative Attica Scott was arrested Thursday night during a Black Lives Matter protest that turned into a riot. Scott is the author of Breonna's Law. She was booked on three counts after failing to disperse when police ordered her to do so. The three counts are one count of unlawful assembly, one count of failure to disperse, and one count of riot in the first degree. The arrest report alleges she "caused damage at multiple locations, including setting fire to the Louisville Public Library." She was one of a large group of protesters who refused to disperse. The protesters were seeking sanctuary at First Unitarian Church. Scott's daughter was also arrested.
Kentucky state Rep. Attica Scott charged with felony rioting. Kentucky state Rep. Attica Scott was arrested and charged with felony rioting Thursday night [9/24/2020] during a second night of violent protests sparked by the grand jury decision in the Breonna Taylor case. Louisville Metro Police Department investigators said Ms. Scott, a freshman Democrat, was part of a group who caused property damage to multiple locations and tried to start a fire in the Louisville Free Public Library's downtown branch. Ms. Scott, the state's only Black female legislator, told The Courier Journal following her release from jail Friday that she is "disgusted and offended" by the allegations.
Texas Democrat Official, 3 Others Indicted on 134 Felony Counts Involving Mail-In Ballot Fraud. A Texas Democrat county commissioner was arrested Thursday on charges that he and three associates committed mail-in ballot fraud in a 2018 primary election. Gregg County commissioner Shannon Brown — along with Marlena Jackson, Charlie Burns, and DeWayne Ward — was indicted by a grand jury, Texas Attorney General Ken Paxton announced. Brown won his March Democratic primary by a tally of 1,047 to 1,042. He received a much greater share of his support from absentee ballots, according to the Texas Tribune. Ballots for 38 voters, the report reads, accuse Brown and the others of "intentionally [causing] false information to be provided on an application for ballot by mail."
Gregg County [TX] commissioner, 3 others arrested in alleged vote harvesting scheme. A Gregg County commissioner along with three others have been arrested on charges in connection with an organized vote harvesting scheme during the 2018 Democratic primary election. According to Attoney General Ken Paxton's office, Gregg County commissioner Shannon Brown, Marlena Jackson, Charlie Burns, and DeWayne Ward were arrested. A press release said to increase the pool of ballots needed to swing the race in Brown's favor, the group targeted young, able-bodied voters to cast ballots by mail by fraudulently claiming the voters were "disabled," in most cases without the voters' knowledge or consent. Under Texas election law, mail ballots based on disability are specifically reserved for those who are physically ill and cannot vote in-person as a result.
Biden Campaign Surrogate Jerry Harris Charged With Producing Child Pornography. Netflix's Cheer star and former Joe Biden presidential campaign surrogate Jerry Harris has been arrested and charged with producing child pornography. The Netflix star has been arrested on production of child pornography charges, per the U.S. Attorney's office in Chicago, according to a report by the Chicago Sun-Times. A criminal complaint filed on Thursday alleges that Harris had asked for pornographic images and videos from two 14-year-old boys, adding that the boys' parents found the photos and videos on one of the child's phones.
1,000 People Double-Voted In Georgia Primary, Face 10 Years In Prison, $100,000 Fine. As many as 1,000 Georgians voted twice in the state's June 9 primary, Secretary of State Brad Raffensperger announced on Tuesday, which is a felony that he vowed to prosecute. "A double voter knows exactly what they're doing, diluting the votes of each and every voter that follows the law," Raffensperger said during a press conference at the state Capitol, The Atlanta Journal-Constitution reported. "Those that make the choice to game the system are breaking the law. And as secretary of state, I will not tolerate it." Double voting is punishable by one to 10 years in prison and a fine up to $100,000.
Georgia Secretary of State: 1000 People Double-Voted In Primary. Voter fraud is not real, we are told. Yet here is another example, on a large scale tied directly to the surge in absentee voting[.]
1,000 people double-voted in Georgia primary, says secretary of state. Secretary of State Brad Raffensperger announced Tuesday that about 1,000 Georgians face investigation for voting twice in the state's June 9 primary, a large-scale allegation of fraud eight weeks before Election Day. These voters returned absentee ballots and then also showed up at polling places on election day, Raffensperger said. Double-voting is a felony in Georgia.
Alabama State Senator Arrested 2 Days After Resigning. Attorney General Steve Marshall announced the arrest of David Burkette, a former Democrat state senator, Montgomery city councilman, and Montgomery Public Schools educator, for violating Alabama's Fair Campaign Practices Act. On September 1, 2020, Burkette, 63, a resident of Montgomery County, resigned from his position as state senator for District 26. Today, he was arrested after being charged by complaint with violating the Fair Campaign Practices Act. He is charged with failing to deposit campaign contributions into his campaign checking account. Specifically, the complaint alleged that, in 2015 and 2016 while running for the Montgomery City Council, Burkette intentionally failed to deposit $3,625.00 in campaign contributions into his campaign checking account, and instead, deposited or cashed those contributions into or against his personal bank account.
Criminal justice activist Donna Hylton, featured in DNC video, was convicted for role in grisly 1985 murder. Donna Hylton was known as inmate #86G0206 for 27 years. She was behind bars for her role in the grisly murder and torture of Thomas Vigliarolo, a balding New York businessman found stuffed inside a steamer trunk and left to rot in Harlem. Hylton and six others let him die "in the most heinous circumstances," the prosecutor said at their trial in 1985. On Thursday, the Democratic National Committee (DNC) hailed Hylton as one of "America's most impactful community leaders" and asked her to participate in a video reading of the Preamble to the Constitution during a televised portion of the convention.
Convicted murderer and rapist speaks at DNC. The digital Democratic National Convention kicked off this week with a pre-recorded video of "America's most impactful community leaders" reading the preamble to America's Constitution. The various participants, mostly Democratic politicians and party activists, might be alarmed to learn that their segment featured Donna Hylton, a 55-year-old Jamaican woman convicted for the kidnapping, rape, torture, and murder of a 62-year-old Long Island real estate broker in 1986. Just yesterday [8/19/2020], reporters bristled after President Trump refused to disavow Qanon, an online conspiracy group suggesting that the Democratic party shields rapists and pedophiles for political purposes. This makes the choice to include Hylton alongside Joe Biden ill-timed and highlights the recent pattern of Democratic groups brushing off rape allegations and even convictions.
Former Philadelphia City Controller's Office Employee Pleads Guilty to Public Corruption Charges. United States Attorney William M. McSwain announced that Jeffrey Blackwell, 47, of Philadelphia, PA, pleaded guilty today to charges of honest services wire fraud, filing a false tax return, and two counts of failure to file a tax return. The defendant was charged by Superseding Indictment in September 2019. Blackwell, a former City of Philadelphia employee in the Office of the City Controller, committed a series of frauds, accepting more than $20,000 in bribes and kickbacks.
Judge's ruling reopens Kennedy cousin's murder case to the public. A federal judge has ruled that Connecticut officials cannot keep court proceedings and documents secret for teenagers charged with the most serious crimes — a decision that will reopen Kennedy cousin Michael Skakel's murder case to the public. U.S. District Judge Michael Shea in Hartford ruled Friday [7/24/2020] that a state law approved last year — with the intent of protecting juveniles' identities when their cases are transferred to adult court and only unsealing documents if they are convicted — violates the First Amendment right of access to the courts, The Hartford Courant reported.
Voting fraud charges filed against Paterson councilman and councilman-elect. In the wake of rampant allegations of voter fraud in the Paterson City Council race, the New Jersey Attorney General filed voting fraud charges Thursday [6/25/2020] against a city councilman and a council-elect. Attorney General Gurbir S. Grewal announced voting fraud charges against 1st Ward Councilman Michael Jackson, 3rd Ward Council-Elect Alex Mendez and two other men, weeks after the May 12 local election in which the Passaic County Board of Elections decided not to count 800 city ballots found scattered across different municipalities.
Key witness in Mueller probe sentenced to 10 years in prison on child sex charges. A key witness in former special counsel Robert Mueller's Russia investigation was sentenced to 10 years in prison Friday for bringing a teenage boy to the United States for sex and possessing child pornography. George Nader, a lobbyist whose name appears more than 100 times in Mr. Mueller's report on Russian election interference, pleaded guilty in January to both charges. He was sentenced to 10 years on each charge, but a federal judge said the sentences could be served concurrently. Search warrants unsealed last year revealed the FBI discovered at least a dozen child pornography videos on the phone of Nader, 61. Some of the images involved animals and boys as young as 2 years old.
Woman whose TikTok video led to fake sign-ups for Trump Tulsa rally: This wasn't just a prank. The person who inspired an effort to distort the number of planned attendees to President Trump's Tulsa, Oklahoma, rally said it was not just a "prank" but also a form of protest. CNN's Brian Stelter spoke to Mary Jo Laupp, a TikToker who posted a video Thursday encouraging people to sign up for the Tulsa rally with no intention of going. [...] The Tulsa Fire Department claims that only about 6,200 people attended the rally. The venue where it was held has a total capacity of just over 19,000. Earlier in the week, Trump and his campaign bragged about how more than 1 million people registered to attend the event.
Never Trumper George Conway Trying to Sabotage Trump's Next Event. Never Trumper George Conway appears to be attempting to sabotage President Trump's next event just one day after the president's critics took credit for a TikTok prank, which they claim flooded the campaign with fake RSVPs, thereby heightening expectations for Saturday's [6/20/2020] rally in Tulsa, Oklahoma, attended by 6,200. The president is scheduled to speak at a Students for Trump event in Phoenix on Tuesday. However, Trump critics are seemingly hoping to bombard his upcoming campaign events by artificially inflating the numbers with fake RSVPs, much like what Trump critics say occurred on Saturday.
TikTok Tix Tricks Are Fraud — For Which Watergate Perps Went To Jail. [Scroll down] There's one word for what these perps claim to have pulled off — fraud. Under case law in Oklahoma, "the elements of a common-law action for fraud are: 1) a material misrepresentation, 2) knowingly or recklessly made, 3) with intent that it be relied upon, and 4) the party relying on the false statement suffers damages." Hmmm. Let's put on our legal hats for a second. "Material misrepresentation:" "I want to attend your rally." Check. "Knowingly or recklessly made:" "There's no way I'd be caught dead there. I just want to troll Orange Man." Check. "With intent that it be relied upon." "I want the campaign to think millions of people want to come so we can embarrass them." Check. "The party relying on the false statement suffers damages." Discouraging people who actually wanted to come but didn't, thereby dulling the impact of the event. Economic harm from reserving a large arena that is partly full. Humiliation in being trolled by teenagers. According to some commentators, a "boost" for his opponent. Check, check, check, and check.
Brad Parscale: Campaign Was Not Duped, Media Scared Supporters from Tulsa Rally. Trump 2020 Campaign Manager Brad Parscale on Sunday [6/21/2020] berated the media for savaging the campaign's small crowd size in Tulsa on Saturday, despite boasting a million campaign ticket requests beforehand. "For the media to now celebrate the fear that they helped create is disgusting but typical," Parscale wrote in a lengthy statement to reporters. "And it makes us wonder why we bother credentialing media for events when they don't do their full jobs as professionals."
Democratic 'Dirty Tricks' Sabotage Trump Tulsa Rally. Tik-Tok and K-Pop users are claiming they reserved hundreds of tickets for Donald Trump's Tulsa rally, never having any intention of showing up. The result was a half-empty arena in Tulsa for the president's post-coronavirus restart of his campaign. In fact, Twitter is alight this morning with reports that dozens of teens reserved thousands of rally tickets to sabotage the optics of Trump's speech.
The Editor says...
I'm no attorney, but this sounds like wire fraud to me. In the future, surely there will be ways to prevent this.


Black's Law Dictionary, Sixth Edition, page 661.





California City Officials Admit to Accepting Bribes. A former Calexico City, California councilman along with a former commissioner on the city's Economic Development and Financial Advisory Commission, pleaded guilty in federal court Thursday to corruption charges, admitting that they accepted cash bribes in exchange for promises of official action by the city. David Romero and Bruno Suarez Soto entered their pleas before U.S. Magistrate Judge Bernard G. Skomal, who set sentencing for Sept. 4, 2020, before U.S. District Judge Cathy Ann Bencivengo. Romero and Soto, who were charged in federal court in May, were allowed to remain free on $10,000 personal appearance bonds secured by their own signatures.

A congressman caught in the 1970s Abscam sting is now at the heart of a Philly election fraud probe, sources say. A central question lingered after federal authorities last week disclosed that a South Philadelphia poll worker had admitted taking bribes to stuff ballot boxes in local elections: Who was the unnamed campaign "Consultant #1" described in court filings as the man who paid Domenick DeMuro, 73, to inflate vote totals on behalf of favored candidates between 2014 and 2016? Prosecutors have declined to say. But two sources briefed on the matter and an Inquirer analysis of campaign finance data and court filings in DeMuro's case point to one man: former U.S. Rep. Michael "Ozzie" Myers.

Far-left Obama-appointed judge launches political attack on conservative Federalist Society. U.S. District Judge John McConnell is an unabashed liberal, big donor to the Democratic Party, and a longtime friend of Sen. Sheldon Whitehouse, a far-left Democrat from the judge's home state of Rhode Island. McConnell owes his job to Whitehouse, who asked President Barack Obama to nominate him to become a federal judge. A recent CQ Roll Call investigation showed that McConnell gave about $500,000 to Democratic political committees before becoming a judge — more than any other judge nominated by Presidents Obama or Trump. Why should you care? Because McConnell sits on the Committee on Codes of Conduct of the U.S. Judicial Conference. The committee sets ethical guidelines for federal judges and recently proposed barring these judges from membership in the Federalist Society, a network of conservative and libertarian law students and lawyers.

South Philly judge of elections pleads guilty to stuffing ballot boxes, accepting bribes. A former judge of elections in South Philadelphia pleaded guilty this week to fraudulently stuffing ballot boxes for Democratic candidates in recent primary elections, accepting bribes from a political consultant hired to help influence local election results. Domenick J. DeMuro, 73, formerly served the 39th Ward, 36th Division in South Philadelphia. He pleaded guilty to charges of conspiracy and violation of the Travel Act in accept the bribes through the use of his cellphone. As judge of elections, an elected and paid position, DeMuro's job was to oversee the election process and voter activities of his division.

Democratic Party official admits to stuffing ballot boxes in Philadelphia elections. A Philadelphia elections judge and Democratic Party official pleaded guilty Thursday [5/21/2020] to stuffing ballot boxes in favor of Democratic candidates in elections in 2014, 2015 and 2016, while collecting thousands of dollars in cash to make the changes. Prosecutors hinted at an even broader conspiracy by an unnamed "political consultant" who charged his clients "consulting fees" then used some of the money to pay off multiple Election Board officials. The U.S. Attorney's Office in Philadelphia won Thursday's guilty plea from Domenick J. DeMuro, who served as a judge of elections, responsible for overseeing a polling place during voting. DeMuro was also a Democratic Party ward chairman.

Bad education: Why shocking public school corruption remains hidden. Even by Hollywood standards, school district fraud can be dramatic. As the new HBO film Bad Education chronicles, Roslyn, New York, School Superintendent Frank Tassone led an embezzlement scheme that siphoned off some $11 million meant for students. For more than six years, he and his assistant superintendent, Pamela Gluckin, lived the high life. Meanwhile, the school board remained blissfully ignorant of the criminal activity committed by its highest-paid employees.

Former SF Building Commission President Sued for $420k in Check Fraud. Wille Brown appointee Rodrigo Santos, now in private practice, allegedly took checks made out to the Department of Building Inspection (DBI) and hand-scrawled them to be made out to 'RoDBIgo Santos." A lawsuit claims he got away with it 200 times.

Ex-Los Angeles City Councilman Mitch Englander arrested in federal corruption probe. Former Los Angeles City Councilman Mitchell Englander was arrested Monday [3/9/2020] on charges of lying to the FBI during a probe of his alleged acceptance of cash, female escort services, hotel rooms and meals from a businessman during trips to Las Vegas and Palm Springs. According to the U.S. Attorney's Office, Englander was named in a seven-county indictment in January and will be arraigned Monday afternoon in downtown Los Angeles. Englander, 49, of Santa Monica, surrendered to FBI agents Monday morning. Englander is charged with one count of scheming to falsify material facts, three counts of making false statements and three counts of witness tampering.

Ohio Democrat tried to trade votes for cash, could get 50 years in prison, authorities say. A Cincinnati city councilwoman could face up to 50 years in prison after being arrested Tuesday [2/25/2020] on federal corruption charges, authorities say, according to reports. Shortly after being taken into custody, Tamaya Dennard appeared in court in handcuffs and leg irons to face charges of honest services fraud, bribery and attempted extortion, FOX 19 of Cincinnati reported.

Cincinnati councilwoman arrested by FBI on federal charges. The FBI arrested a Cincinnati councilwoman Tuesday morning [2/25/2020] on federal charges, her attorney confirmed to The Hill. Democratic Councilwoman Tamaya Dennard was accused of wire fraud, bribery concerning programs receiving federal funds and attempted extortion, her attorney, Erik Laursen, said. An affidavit obtained by The Cincinnati Enquirer alleges that she attempted to bribe and extort, including exchanging her votes for money, between August and December 2019.

DC Law. Washington, D.C. has a relatively small population from which jurors must be found for the federal and local grand juries, petit juries, and civil juries. [...] Since almost 80% of the city are Democratic voters, often employed by the government or are connected to law enforcement or have family members who are, the ability to expeditiously find panels in criminal cases is limited. Worse yet, the chance of an unbiased panel in a case involving Republican figures is minimal. If you think this puts Republican figures at far greater risk than Democrats, you are certainly not wrong. Recall if you will the prosecutor who publicly stated the Starr special counsel's office believed Hillary Clinton had lied to the grand jury, but because ethical prosecutors are not to bring cases they have no reasonable likelihood of winning and no D.C. jury would convict her, they were declining to prosecute her.

Democrats [are] Becoming More Desperate, and More Dangerous. It appears that the long-running farce of an impeachment process may finally be coming to a well deserved end. On Wednesday, February 5, the impeachment without a crime will see the Senate voting yea or nay on the two articles. That vote will bring to a conclusion a three-year ordeal of continual lies, shredding of the Constitution, and malicious and unsubstantiated attacks. It will expose a long list of people who should be charged and prosecuted for various felony crimes including perjury, lying to federal investigators, fraud, and presenting false evidence to a federal court.

New Jersey mayor admits passing out drunk and pantsless in employee's bed. A New Jersey mayor has apologized after getting so sloshed at a work party that he stripped off his trousers and passed out in a female employee's bed. Mahwah Mayor John Roth was exposed after an anonymous letter signed by "concerned employees of the township of Mahwah" began circulating last week, according to reports.

Long Island's largest LGBT nonprofit scrutinized by state. Long Island's largest LGBT nonprofit is being scrutinized by the state over the way it handles the millions of taxpayer dollars it receives each year, The [New York] Post has learned. A series of questionable bookkeeping moves by the LGBT Network of Long Island — which oversees LI's Pride Parade and is headed by prominent gay activist David Kilmnick and hubby Robert Vitelli — prompted reviews by the state Department of Health and Office of the State Comptroller, according to the agencies and documents obtained by The Post. The Network — which doles out everything from condoms to substance-abuse services — is now reining in its hiring and spending, according to employees.

Ex-FBI analyst sentenced to 7 days in jail for accessing emails of conservative conspiracy theorist. Mark Tolson, a former FBI analyst, was sentenced Friday [11/20/2019] in connection with criminally accessing the email account of conservative lobbyist and conspiracy theorist Jack Burkman. Tolson, 60, was sentenced to spend seven days behind bars and pay a $500 fine during a hearing held in federal court in Alexandria, Virginia. He pleaded guilty in September to a single misdemeanor charge of computer fraud and abuse and had faced a maximum sentence of one-year imprisonment. Addressing U.S. District Judge Leonie M. Brinkema, Tolson said he accessed Mr. Burkman's email account without permission in an attempt to stop the lobbyist from smearing Robert Mueller, the former FBI director who led the special counsel's investigation into the 2016 U.S. presidential election, multiple outlets at the sentencing hearing reported.

5 N.J. officials and candidates charged in sweeping public corruption investigation. Five current and former public officials and political candidates were charged Thursday [12/19/2019] with taking thousands of dollars in bribes disguised as campaign contributions, in return for hiring an unnamed tax attorney for lucrative legal work. Envelopes and paper bags filled with cash and even a coffee cup stuffed with cash — were delivered to the defendants by the unidentified cooperating witness at restaurants, parking lots, a political fundraiser, and a campaign headquarters, according to Attorney General Gurbir S. Grewal — as part of an undercover sting that began in early 2018. Those targeted were both Democrats and Republicans, and included the Jersey City school board president and a former state assemblyman.

Mayor of St. Louis suburb charged in election fraud case. The 81-year-old mayor of a St. Louis suburb was charged Thursday with submitting fraudulent absentee voter applications in what prosecutors say was an effort to illegally influence the city's municipal elections. Berkeley Mayor Theodore Hoskins is charged with four counts of committing an election offense and one forgery count. The charges were filed by Jackson County prosecutor Jean Peters Baker, who was assigned to the case as special prosecutor at the request of St. Louis County Prosecuting Attorney Wesley Bell to avoid the appearance of conflict of interest. The alleged crimes occurred in the run-up to the April 2018 municipal election in Berkeley, a city of about 9,000 residents.

John Ford, convicted of bribery, ineligible to run for elected office, state says. He's filed anyway. The Tennessee Coordinator of Elections says John Ford is ineligible to seek or hold elected public office in Tennessee, but that hasn't stopped him from filing to run for general sessions court clerk. Ford, 77, is the former state senator who left public office after being convicted of bribery in 2007 in the Tennessee Waltz scandal. Ford was convicted of accepting $55,000 in cash payoffs from an undercover agent posing as a corrupt businessman. He was sentenced to five years in prison after his 30-plus years in the state legislature. In a brief phone call, in which Ford declined to answer questions, Ford indicated that he would challenge his ineligibility to hold office.

Former Baltimore Mayor finally indicted on fraud charges. We haven't heard much about the Healthy Holly bookgate scandal in Baltimore since May, when former Mayor Catherine Pugh was finally driven to resign from her office in disgrace. At the time, it looked as if she might actually get away with the self-dealing scam she'd been running on the University of Maryland Medical System (UMMS) for years. It turned out that the city had never gotten around to passing a law against that sort of dubious financial activity. (Both the city and the state rushed to pass new laws after all of this was discovered, but those laws wouldn't apply to her retroactively.) Well, it looks like the prosecutors investigating the matter found more dirt that we hadn't heard about. Pugh was finally indicted last week on a variety of corruption and tax evasion charges. The indictments were handed down in secret and the news didn't break until this morning [11/20/2019].

Ex-Baltimore Mayor Catherine Pugh faces fraud, tax charges. An 11-count federal indictment accuses Catherine Pugh of arranging fraudulent sales of her "Healthy Holly" books to schools, libraries and a medical system to enrich herself, promote her political career and fund her run for mayor.

Muncie mayor Dennis Tyler arrested by FBI in corruption probe. The mayor of the Indiana city of Muncie, Dennis Tyler, was arrested by the FBI at his home Monday amid a years-long corruption probe. An FBI spokeswoman confirmed to the Muncie Star Press that the arrest warrant was executed at the 76-year-old Democratic mayor's northside home. "I can confirm an arrest warrant was executed at the home of Mayor Dennis Tyler this morning and he is currently in custody," spokeswoman Christine Bavener said in a statement. It was not immediately clear what charges Tyler, who has held the office of mayor since 2012, was facing.

Hawaii Wind Developer tied to Largest-ever asset seizure by anti-Mafia police. Paul Gaynor, CEO of First Wind stood comfortably with Hawaii Governor Neil Abercrombie, Rep Mazie Hirono, and HECO CEO Dick Rosenblum at the grand opening of the Kahuku Wind energy project on Oahu's North Shore Thursday. As he should. First Wind — formerly known as UPC Wind — got its start in wind energy by launching Italy's IVPC — a company now subject to a record breaking asset seizure by Italian police.

Another Dem Busted: Terry Bean, LGBT Activist, Arrested Over Sex With 15yo & Cover-up. Ed Buck, Harvey Weinstein and now this guy. Why do so many rich 'woke' leftists keep landing in hot water? You can add Democrat money guy Terry Bean to the list of disgraced Democrats. Why is it that a group spending so much of its time pretending to hold the moral high ground is so frequently busted for violating their own moral standards? Remember the SPLC? They regularly called anyone to the right of Bernie Sanders the Devil incarnate, but eventually, the truth came out that Morris Dees was NOT the good guy he pretended to be.

State Sen. Scott Dibble says he's the victim of a revenge porn scheme. Minnesota state Sen. Scott Dibble said Friday that he is the victim of revenge porn after a former intimate partner sent explicit images to Dibble's colleagues, a crime that comes just days after a junior congresswoman from California stepped down in a similar situation. In his surprise statement, Dibble revealed that for the past five months he has been harassed by "a former friend." "I was involved in a brief intimate and consensual relationship with this person," wrote Dibble, DFL-Minneapolis.

'King Kenny' and Corruption in South Philly. The FBI has been examining Philadelphia musician Kenny Gamble aka Luqman Abdul Haqq and his Universal Properties' involvement in corruption and bribery scandals involving Philadelphia councilman Kenyatta Johnson allegedly selling city owned land at extremely low prices, according to a recent article in the Philadelphia Inquirer. FBI's finding seemed to indicate that two Universal executives between 2014 and 2016 bribed Michael Bonds, a former president of the Milwaukee School Board, who plead guilty to federal charges of accepted nearly $6,000 in bribes. Additionally, the FBI found that Universal's former CEO Rahim Islam and ex-CFO Dawan Chavous, (Johnson's wife), were seeking Johnson's support in a deal that would defer $1 million in rent payments that Universal owed the school district for two charter campuses it operates. Gamble also sits on the board of Universal Family of Schools which oversees the seven charter schools.

Former top FEMA official busted for taking bribes after Hurricane Maria. A former top official in the Federal Emergency Management Agency was arrested on Tuesday for allegedly taking bribes from the head of a company who received $1.8 billion in federal contracts to repair Puerto Rico's power grid after Hurricane Maria devastated the island in 2017. Ahsha Tribble, a deputy regional administrator, another former FEMA official, Jovanda Patterson, and Donald Keith Ellison, the former president of COBRA Acquisitions, were charged in a 15-count indictment. Patterson, Tribble's deputy chief of staff, steered contracts to COBRA and left FEMA in July 2018 for a job at the energy company, the court documents say.

FBI arrests top FEMA administrator, two others for Hurricane Maria relief fraud. The FBI arrested one of the top administrators of FEMA and the CEO of a contractor on wire fraud and bribery charges, along with a lower-level FEMA official today [9/10/2019] for fraud and bribery involving Hurricane Maria relief. The contractor got a $1.8 billion contract for rebuilding Puerto Rico's notoriously unreliable electrical infrastructure, which the Department of Justice says came by way of bribery. [...] Trump's accusations usually are directed at officials in Puerto Rico rather than the federal government. Nonetheless, this semi-corroboration of Trump's longstanding accusations might account for the light media coverage of these arrests.

Democrat Massachusetts Mayor Arrested for Allegedly Extorting Marijuana Vendors. A Massachusetts mayor was arrested on Friday [9/6/2019] for allegedly extorting hundreds of thousands of dollars in bribes from marijuana vendors. Mayor Jasiel Correia, the Democrat mayor of Fall River, allegedly operated a scheme to help marijuana stores conduct business in exchange for hundreds of thousands of dollars in bribes, according to a tweet from the FBI's Boston field office.

Epstein, Bean & Buck: The Democratic Donors' Sex-Creep Club. Terry Bean is the prominent gay rights activist who co-founded the influential Human Rights Campaign organization. He is also a veteran member of the board of the HRC Foundation, which disseminates Common Core-aligned "anti-bullying" material to children's schools nationwide. Like Epstein, Bean had a penchant for rubbing elbows and riding on planes with the powerful. Upon doling out more than $500,000 for President Barack Obama and the Democrats in 2012, he was rewarded with a much-publicized exclusive Air Force One ride with Obama. His Flickr account boasted glitzy pics with Michelle Obama and Bill Clinton. Like Epstein, Bean also had a thing for young minors.

FBI Raids Chicago Dem's Office! Another Dem has been found suspect of corruption and been raided by the FBI. This time it was Chicago City Ald. Carrie Austin who had her office raided by the FBI. Especially in Chicago, federal investigations of city leaders are becoming a popular scene.

Something is terribly wrong in Maggie Hassan's office. A second former staffer to Sen. Maggie Hassan, D-N.H., is now facing federal charges for allegedly aiding a scheme to "dox" Republican senators, their families, and Senate employees during the confirmation of Supreme Court Justice Brett Kavanaugh. Samantha Deforest-Davis acted as an inside woman for 27-year-old Jackson A. Cosko, providing him with access to the junior senator's office in 2018 so that he could illegally download confidential Senate information, according to court documents. Some of the stolen data, which included social security and credit card numbers, home addresses, and personal telephone numbers, was posted to Wikipedia during the Kavanaugh confirmation battle.

Second Democrat staffer is charged over plan to 'dox' five Republicans senators during Kavanaugh confirmation fight. A former congressional staffer was sentenced to four years in prison Wednesday after pleading guilty to illegally posting online the home addresses and telephone numbers of five Republican senators who backed Brett Kavanaugh's Supreme Court nomination. Jackson A. Cosko, a former computer systems administrator in the office of Sen. Maggie Hassan, D-N.H., pleaded guilty to five federal offenses, including making public restricted personal information, computer fraud, witness tampering and obstruction of justice.

Dem Staffer Who Doxxed GOP Senators During Kavanaugh Hearings Headed to Prison. Jackson Cosko, a former aide to Senator Maggie Hassan and Rep. Sheila Jackson Lee, is headed to prison on Wednesday. Cosko is responsible for doxxing GOP senators during the Kavanaugh hearings last fall.

19 Arrests Later, a Texas Town Is Torn Apart Over Voter Fraud. The story that thrust a Rio Grande Valley city into the national spotlight is hardly a new anomaly, say residents such as Richard Monte. "Down here, voter fraud is not all that unusual," says Monte, a city planning consultant in a brown suit jacket, sitting with other activists at a table in Coffee Zone on McColl Road. "It's unusual when they get prosecuted." Now, for this south Texas town, that unusual moment has arrived. A November 2017 mayoral election has been under scrutiny from local and state officials, and 19 arrests have been made over alleged voter fraud. The mayor — and winner of the 2017 election — was indicted earlier this month, along with his wife.

Texas Mayor And Wife Arrested For Orchestrating Voting Fraud. Attorney General Ken Paxton announced last night that City of Edinburg Mayor Richard Molina and his wife, Dalia, are charged with illegal voting, a second-degree felony punishable by two to 20 years in jail and an up to $10,000 fine, related to his 2017 mayoral election. Molina unseated the incumbent Mayor Richard Garcia after winning by more than 1,200 votes in that election, but those votes were fraudulent.

Mohammed, the Dirty Democrat in Charge of 'Cleaning Up' San Francisco. San Francisco has the highest rents in the country. At an average of $3,690 for a one bedroom, it's more expensive than New York City, Hong Kong, Paris and London. [...] Despite that, the City by the Bay is drowning in its own filth. San Fran is covered in human waste. There have been 118,352 cases of human waste on the streets of San Francisco since 2011. That's also when Mohammed Nuru took over as the head of the city's Department of Public Works. The Nigerian immigrant who calls himself Mr. Clean has been promising to clean up San Francisco back to the Willie Brown days. Brown, the notoriously corrupt city boss, had picked Nuru as his point man, after some assistance on political campaigns, appointing him DPW deputy director in 2000. [...] But Mr. Clean was a protégé of Mayor Brown and complaints quickly rose from DPW employees about corruption, discrimination and intimidation.

Anthony Weiner complained about sex offenders in district before scandal. Here's another thing that gets a rise out of Anthony Weiner: other perverts. Long before the former Queens congressman earned himself a rap sheet for trading X-rated messages with a 15-year-old girl, he was getting hot and bothered about sex offenders living in the congressional district he represented. Weiner's office repeatedly called the NYPD's Sex Offender Monitoring Unit to gripe about pervs too close to his digs and other places, a source told The [New York] Post.

Mayor de Blasio's NYPD vehicle was driving wrong way when it crashed with truck, sparking cover-up. Mayor de Blasio's NYPD SUV was cruising the wrong way with lights and sirens blaring when it got into a car crash, sparking a frantic cover-up by his security detail, a new accident report obtained by the Daily News shows. NYPD Det. Edgar Robles was driving west against traffic on E. 135th St. in the unmarked black Chevy Tahoe when he collided with a boiler truck at Fifth Ave. at 8:15 a.m. on a Saturday in August 2015, according to the report provided by the department. The mayor and two other detectives were in the vehicle at the time.

Jail survey: 7 in 10 felons register as Democrats. A new study of how criminals vote found that most convicts register Democratic, a key reason in why liberal lawmakers and governors are eager for them to get back into the voting booth after their release. "Democrats would benefit from additional ex-felon participation," said the authoritative study in The Annals of the American Academy of Political and Social Science. The authors, professors from the University of Pennsylvania and Stanford University, found that in some states, felons register Democratic by more than six-to-one. In New York, for example, 61.5 percent of convicts are Democrats, just 9 percent Republican. They also cited a study that found 73 percent of convicts who turn out for presidential elections would vote Democrat.

Corrupt UAW Official Was DNC Superdelegate. A disgraced union official may have to submit his ballot to the 2020 Democratic National Convention from prison. Former United Auto Workers vice president Norwood Jewell became the highest ranking labor official to plead guilty to violating federal labor law. Jewell admitted to receiving luxury goods and lavish golf trips from the Chrysler executives he was supposed to be negotiating against. He is now staring at a possible five-year prison sentence, though the Detroit News has reported that prosecutors are seeking only 15 months of jail time. Even with the reduced sentence, Jewell may still be in federal prison when the Democrats' presidential nominating convention begins in Milwaukee.

He was Chief Justice of a State Supreme Court. He Just Reported to Jail. Former West Virginia Supreme Court Chief Justice Allen Loughry surrendered at a federal prison facility in South Carolina Friday, where he will serve a two-year sentence for crimes relating to a sweeping public corruption scandal. A federal judge sentenced the disgraced ex-justice in February, following his conviction for wire fraud, mail fraud and lying to federal investigators. In addition to criminal penalties, Loughry was disbarred from legal practice, agreed never to seek public office again and paid fines totaling $12,000.

Lawsuit against California Democratic Party details alleged harassment by former chair Eric Bauman. Three current and former employees filed a lawsuit this week against the California Democratic Party and its former chairman, Eric Bauman, alleging discrimination and a culture of harassment and sexual misconduct that was "well-known and apparently tolerated" by top officials. The complaint, filed in Los Angeles County Superior Court, alleges a workplace where drinking during the workday and inappropriate comments went largely unchallenged, and claims that some party leaders retaliated against those who reported allegations of harassment. The plaintiffs are seeking payment for lost wages in addition to punitive damages.

Prominent Democratic donor Terry Bean indicted on sex abuse charges. Prominent Democrat donor Terry Bean was indicted earlier this month on two counts of sodomy and one count of sex abuse for allegedly having sex with a teenage boy. Bean was arraigned Thursday [1/17/2019] on the charges, TV station KGW8 reported. He pleaded not guilty and was taken into custody at Lane County jail in Oregon. He was released Thursday and told KGW8 he was "innocent."

The party of perverts? Yet another bigfoot Democrat donor arrested. Yet another prominent Democratic Party donor got arrested for sex with a 16-year-old.

Texas Democrat Resigns as Mayor After Being Caught Using City Funds on Michelle Obama Tickets. A Texas mayor and her mayor pro tem have resigned from a small Texas town after being caught using city funds to pay for their expensive tickets to go see Michelle Obama at a book signing event. Forest Hill, Texas, Mayor Lyndia Thomas and Mayor Pro Tem Beckie Hayes both submitted their resignations after they were told the city council intended to begin an investigation into the untoward use of city funds. The two reportedly used city money to pay for their tickets to see Obama during her book tour event in Dallas last year, according to ABC News.

Obama-appointed judge rules against Rick Scott's suspension of Florida's 'serial election rigger' Brenda Snipes. Thanks to a ruling Wednesday by a federal judge appointed to his post nine years ago by President Barack Hussein Obama, disgraced former Broward County supervisor of elections Brenda Snipes may soon be back at her job muddling up more elections. U.S. District Judge Mark Walker specifically ruled that newly inaugurated Gov. Ron DeSantis must offer Snipes a "meaningful opportunity to be heard" regarding her suspension. Late last year then-Gov. Rick Scott suspended her for "multiple violations of Florida law, incompetence and neglect of duty." He announced the suspension roughly two weeks after she submitted her resignation. Had she been allowed to voluntarily step down in January as she'd initially planned, Snipes would have benefited from a $71,000/year pension as per her stint as the Broward County elections supervisor.

Bronx assemblyman implicated in racially charged school segregation scandal has never hired a black staffer during 25-year career. A Bronx lawmaker implicated in a racially charged school segregation scandal said he never hired a black staffer in his 25-year career as a lawmaker, court documents show. Assemblyman Jeffrey Dinowitz made the shocking admission in a deposition for a defamation suit he faces from a whistleblower educator who won a $230,000 settlement from the city in October over retaliation he faced for speaking out on the scandal. Former Bronx Public School 24 Assistant Principal Manny Verdi claimed Dinowitz staffers blocked low-income kids of color from enrolling in the school in a mushrooming scandal that claimed Verdi's job as well of that of the school's principal and the district superintendent.

Ex-aide claims top Queens Democrat was corrupt, spouted slurs. Queens Assemblywoman Vivian Cook is a corrupt racist who tossed around the N-word, degraded a biracial employee and hired her own grandson for a low-show job, an explosive lawsuit charges. Ex-legislative aide Gail Palmer alleges that the ethically challenged and often-angry lawmaker would smash things on the floor while "frequently cursing at and excoriating" terrified staffers, who kept silent because they needed their jobs.

FBI raids home of Atlantic City mayor. FBI agents raided the home of Atlantic City Mayor Frank Gilliam just before 8 a.m. Monday morning [12/3/2018], the agency confirmed to NJ Advance Media. "We can confirm that our agents were executing search warrant at the home of Mayor Frank Gilliam," said Doreen Holder, a public affairs specialist with the FBI's Newark office, declining to comment on the reasons for the possible seizure of documents. At least a dozen agents were seen going in and out of the Ohio Avenue home Monday morning, removing more than 10 boxes. An FBI spokeswoman at the scene said both FBI and IRS agents were involved in the search of home.

FBI raids home and offices of L.A. City Councilman Jose Huizar. The scene could have been out of a movie: more than a dozen FBI agents striding out of elevators on the fourth floor of Los Angeles City Hall and descending on the office of Councilman Jose Huizar. By lunchtime Wednesday [11/7/2018], federal investigators had served search warrants on Huizar's City Hall suite, one of his field offices and his Spanish Colonial Revival residence in Boyle Heights, carrying boxes of materials from at least two of those locations.

Texas: Ex-Democrat Leader Allegedly Funded Voter Fraud. Voter fraud doesn't exist, insists the political movement that profits from it. Any attempt to fight voter fraud is voter suppression, shout the radicals who use fraud to suppress other people's votes by literally stealing them. It's an imaginary problem, they say.

Democratic Party Official, Immigrants Nailed for Organized Voter Fraud in Texas. Texas Attorney General Ken Paxton on Friday [10/26/2018] officially reported that four suspects were indicted on numerous felony counts of voter fraud. The suspects were arrested during the ongoing investigation by the Election Fraud Unit of Paxton's office. However, Democrats are not celebrating such arrests calling the case an example of overzealous police work. Paxton has been charging a record number of people with committing voter fraud, an effort his critics condemn as a law enforcement campaign to discourage minority voters from casting ballots. "The truth is that the attorney general's office is only trying to discourage non-citizens from voting," said former prosecuting attorney Charles Simpson.

Former Dem Leader in Texas Implicated in Organized Voter Fraud Ring, AG Says. A former Democratic Party leader in Texas funded an "organized voter fraud ring" in Fort Worth with money he received from campaigns, state officials claim. Earlier this month, four women were arrested and indicted on nearly thirty felony counts of voter fraud: Leticia Sanchez; her daughter, Leticia Sanchez Tepichin; Rosa Solis; and Laura Parra. The state's notice of intent in Leticia Sanchez's criminal case states that "Sanchez engaged in organized criminal activity in collaboration with her three co-defendants" and Stuart Clegg, the former executive director for the Tarrant County Democratic Party.

Democrat Party Leader Funded Voter Fraud Ring in Texas. Four Democrats were arrested and charges with running a voter fraud ring targeting senior citizens in Tarrant County near Dallas. The Democrats were stealing votes from elderly citizens on Fort Worth's north side.

Kennedys profit off 'nonprofit'. Do you know how much money Joe Kennedy, the former congressman, is now making at his "nonprofit"? According to the most recent documents, his "public charity" has filed with the state attorney general, in 2016 Kennedy pocketed a total of $824,929 — $109,336 from Citizens Energy and $715,703 from "related organizations."

Former Democratic Party leader paid women in alleged Tarrant voter fraud ring, AG says. A Fort Worth woman recently indicted on voter fraud charges paid others involved in the scheme with funds provided by a former Tarrant County Democratic Party leader, court documents filed this week say. After learning about a state investigation, Leticia Sanchez — one of four women arrested and indicted on voter fraud charges — allegedly directed her daughter to send a text message to others in the scheme, urging them not to cooperate with investigators, state officials say.

Ed Pawlowski, Allentown ex-mayor, sentenced to prison on corruption charges. Ed Pawlowski, the former mayor of Allentown, Pennsylvania, was sentenced Tuesday to 15 years in federal prison for rigging city contracts in order to raise cash for his campaigns for higher office. A jury had convicted Pawlowski, a Democrat, on 47 of 54 charges in March — including conspiracy to commit bribery, fraud, and extortion. Federal prosecutors said Pawlowski came up with a scheme in which he solicited city vendors to fund his unsuccessful campaigns for governor and the U.S. Senate.

Ex-county commissioner, ex-city councilman face up to five years in prison. Former Webb County Commissioner Jaime Canales and former Laredo City Councilman Johnny Amaya pleaded guilty Thursday [10/18/2018] to conspiracy to commit bribery in a federal court in Houston. Hours before the U.S. Attorney's Office announced the guilty pleas, Webb County said Canales had submitted his letter of resignation as Precinct 4 commissioner. Canales and Amaya are both out on bond, with sentencing hearings set for Feb. 14. They face up to five years in federal prison.

Massachusetts mayor charged with fraud to fund lavish lifestyle refuses to step down. An embattled Democratic mayor from Massachusetts, who was arrested last week on suspicion of fraud and tax charges, is refusing to step down, calling his arrest "politically motivated" hours before city councilors pushed back a debate on how to handle the matter. "I am presumed innocent until proven otherwise," Mayor Jasiel Correia told reporters at a press conference at Fall River's City Hall. "I will not allow political enemies to remove me from office." He said the attack began shortly after assuming office because he was "challenging the norms" in the town.

Head of state environmental police suspended without pay. The head of the state environmental police, a former state trooper who once served as Gov. Charlie Baker's campaign driver, has been abruptly suspended without pay, officials have confirmed. Col. James McGinn, who was handed the $132,000 a year post by Baker despite having no environmental experience, was suspended effective Oct. 4 but officials declined to cite the reasons for the suspension.

Ticket-fixing part of probe into Massachusetts Environmental Police. The ongoing probe into the Massachusetts Environmental Police involves questions of ticket-fixing. Col. James McGinn, the head of the Environmental Police and Gov. Charlie Baker's campaign driver in 2014, was suspended without pay this week after the preliminary results of the internal probe.

When Did the Democratic Party Become Antifa? Jackson A. Cosko, 27, a "fellow" paid by an outside group to work for Rep. Sheila Jackson Lee and a recent employee of Senator Maggie Hassan, appeared in federal court on Thursday on charges related to the doxxing — the unauthorized publication of personal details for the purpose of harassment — of several senators, including Orrin Hatch, Mike Lee, and Lindsey Graham. Cosko allegedly posted personal telephone numbers and home addresses using a Senate computer. "If you tell anyone[,] I will leak it all," the perpetrator allegedly told a Democratic staffer who witnessed Cosko accessing a computer in Hassan's office.

Rhode Island gubernatorial, attorney general candidates arrested with 48 pounds of marijuana: police. A pair of Rhode Island political hopefuls, who aspired to be The Ocean State's governor and attorney general, was arrested Thursday after police allegedly uncovered 48 pounds of illegal marijuana in the duo's West Greenwich home. State police said they arrested Anne Armstrong, 58, and Alan Gordon, 48 — the Compassion Party's candidates for governor and attorney general, respectively — after a search at the pair's home uncovered nearly 50 pounds of marijuana.

No Kavanaugh Treatment For Charlie Baker's Son. Here's a tweet from yesterday that I bet Gov. Charlie Baker would like to have back: "The accusations brought against Judge Kavanaugh are sickening and deserve an independent investigation. There should be no vote in the Senate." I know, he's a RINO, absolutely shameless. If they ever name a street after Tall Deval, it'll have to be one-way. But unlike the other gutless RINO governors throwing Kavanaugh under the bus over uncorroborated groping charges (think the son of a mailman), Tall Deval has a son, A.J. "Gropey" Baker, who is credibly accused of exactly what the judge is not credibly accused of. According to the State Police, there are multiple witnesses who heard young Baker's victim begging him to stop groping him. There are no such witnesses against Kavanaugh, beyond the accusers, such as they are.

Liberal Teacher Steals Republican Campaign Signs, Regrets It When She Sees Who's Watching. Now that the left is openly advocating for socialism, they have no problem justifying the theft of private property, as such a right doesn't exist in their ideology. Of course, socialists never think that they should be the ones giving up their property to the government for redistribution.

Former Top Cuomo Aide Sentenced to 6 Years in Prison for Bribery Scheme. Joe Percoco, a former top aide to New York Gov. Andrew Cuomo (D.), was sentenced to six years in prison on Thursday [9/20/2018] following a conviction on a six-figure bribery scheme. "I hope this sentence will be heard in Albany," Manhattan Federal District Court Judge Valerie Caproni said. Percoco, 49, was found guilty in March of two counts of conspiracy to commit honest services wire fraud and one count of solicitation of bribes. He took payments totaling more than $320,000 from companies based in Maryland and New York in exchange for favors that beefed up their bottom lines, LoHud.com reports.

Former Cuomo aide gets 6 years in jail for corruption. A former aide so close to New York Gov. Andrew Cuomo that he considered him like a brother was sentenced to six years in prison Thursday [9/20/2018] for fraud and accepting bribes. The judge said she hopes the punishment "will be heard in Albany."

Federal prosecutors weigh charges against former Obama White House counsel: Report. Federal prosecutors in Manhattan are considering criminal charges against former White House counsel Greg Craig, who served during the first year of the Obama administration, as part of an investigation into former Trump campaign chairman Paul Manafort, according to a new report. Sources familiar with the matter told CNN that prosecutors in the U.S. Attorney's Office for the Southern District of New York are investigating whether Craig failed to register as a foreign agent. They're also weighing action against law firm Skadden, Arps, Slate, Meagher & Flom LLP, where Craig was employed during the activity under investigation, the report said.

Manafort Indictment Also Implicates Tony Podesta, The Clinton-Connected Superlobbyist. [Scroll down] Two lobbying firms, including one owned by Democratic superlobbyist Tony Podesta, knowingly worked with Paul Manafort at the direction of the Ukrainian government, according to an indictment released Friday by the special counsel's office. [...] Working at Manafort's direction, Mercury and Podesta Group lobbied dozens of members of Congress, their staffers, and White House and Department of State officials regarding a host of issues related to Ukraine, including the validity of its elections.

Dem Senate Candidate Kyrsten Sinema Fought For Loophole Protecting Men Caught With Child Prostitutes Because Some 12-Year-Olds 'Look Older'. Democratic Arizona Rep. Kyrsten Sinema, a Senate nominee, fought to protect loopholes for men caught with child prostitutes, on the grounds that some 12-year-old children can look like adults. While serving in the state legislature, Sinema argued against eliminating a loophole that allowed men caught with child prostitutes to use the child's appearance as a defense. She claimed it was "not fair" to get rid of the loophole. "As a former social worker at an elementary school, there were children at my school, 12, 13-year-old, and some of these children look older than me. They were much more, I mean, definitely sophisticated, developed," Sinema said in a 2007 hearing.

Dem Candidate Received State Tax Credits While Living in South Africa. Democratic congressional candidate Scott Wallace's taxes suggest he was out of the country for more than two years while receiving tax credits in Maryland that require residency in the state for at least six months out of the year. Wallace, a wealthy progressive philanthropist, is challenging first-term Republican Rep. Brian Fitzpatrick in Pennsylvania's 1st Congressional District. Before moving back to the district to run for office, Wallace spent time in Maryland and South Africa running the Wallace Global Fund, his family's foundation, which has given millions to radical left-wing groups.

Democratic Senate candidate defended men who get underage hookers. In 2007, Democrat Kyrsten Sinema was in the Arizona House of Representatives fighting for the rights of men who have sex with child prostitutes. She fought against extra penalties for having sex with 12-year-old prostitutes. "I don't think that's fair," Sinema said at a hearing on the penalty. The Daily Caller reported that at the hearing, Sinema said, "As a former social worker at an elementary school, there were children at my school, 12, 13-year-old, and some of these children look older than me. They were much more, I mean, definitely sophisticated, developed. "If I had seen a number of my former students at a place outside a classroom, I would not have known that those children were 12 instead of 19 or 20." Um, am I the only one who sees a red flag there?

'Possession of Drug Paraphernalia' and Dozens of Other Charges: Ad Exposes Minnesota Democrat's Brushes with Law. A brutal new ad will hit Democrat Joe Radinovich in Minnesota over his history with criminal convictions, license suspensions, and having been charged with possession of drug paraphernalia, Breitbart News has learned. The ad, from the House GOP leadership-backed Congressional Leadership Fund (CLF), is perhaps one of the most brutal this cycle. It literally shows an illegal aluminum foil drug-smoking device to illustrate how Radinovich was charged by police back on Feb. 4, 2005, with possession of drug paraphernalia.

Top 'Chief Wahoo' critic off to prison for stealing $77K from Native Americans. Irony is alive and well in Cleveland after the top "Chief Wahoo" critic was sentenced to four months in prison for stealing funds meant for Native Americans. Robert Roche, 71, was sentenced this week in federal court for the thievery of $77,000 in grants for Native American causes. He must pay back the money as restitution, in addition to time served and four months of home confinement, The Associated Press reported Wednesday [8/29/2018].

DUI, Arrest Don't Keep O'Rourke From Winning Primary. Beto O'Rourke has a criminal record for his arrest in 1998 for DUI. That's no little error. While O'Rourke explained that he was driving a friend home from a party when he was pulled over, and that he complete a diversion program to get the charged dismissed, it certainly doesn't sit well to show his character and judgment. Furthermore, O'Rourke was arrested for an unspecified misdemeanor in 1995. Again, he explains this away as a college prank gone bad, but it adds question marks to his character.

Beto O'Rourke: Clean-Cut Man with a Dirty Family File Pt. 1. Texas Representative Beto O'Rourke, who is seeking to unseat Incumbent Senator Ted Cruz, has been linked to a family that has had skirmishes with law enforcement, as well as the federal government over the past few decades, as well as covering potential ties to aiding drug cartels in El Paso since the 1980s, evidence shows. O'Rourke, who is playing up a "family man" and "good boy" picture, is quickly trying to scrub or censor any mention of his family's wrongdoings, as well as his ethical violations from public view on social media.

The Editor says...
Mr. O'Rourke would hardly be worth mentioning except for the fact that he's the Democratic nominee for a U.S. Senate seat.

Former 'Gun Regulation' Democratic Candidate Is Now Facing A Murder Charge. A former Democratic candidate for Congress, who campaigned on gun control and gun regulation just last year, is now being charged with larceny and murder. Kellie Collins, who ran in Georgia's 10th Congressional district, was accused of murdering her former campaign treasurer, Curtis Cain last week.

Democratic Congressional Candidate from Minnesota Divorces Her Brother. The liberal media cheered Ilhan Omar's DFL primary victory in 2016 in Minneapolis. Ilhan Omar won a historic victory over 44-year incumbent DFL Rep. Phyllis Kahn. Ilhan Omar built a vast coalition of East African voters to defeat the incumbent in Minneapolis. The liberal media forgot to mention Ilhan was married to her brother.

Dallas Mayor Pro Tem Dwaine Caraway will plead guilty to federal corruption charges, resigns from City Council. Dallas Mayor Pro Tem Dwaine Caraway has pleaded guilty to federal corruption charges, according to documents filed in Dallas federal court Thursday morning [8/7/2018]. He has also resigned from the Dallas City Council. The 66-year-old Caraway, who has also served as the city's interim mayor, admitted to accepting $450,000 in bribes and kickbacks from two key figures in the scandal that last year brought down the school bus agency Dallas County Schools; Bob Leonard, who owned the stop-arm camera company that took millions from DCS; and Slater Swartwood Sr., an associate of Leonard's.

Joe Biden's Niece Gets Sweet Deal And Avoids Jail Over $100,000 Credit Card Scam. The niece of former Vice President Joe Biden has avoided jail time despite being convicted of a felony involving a $100,000 credit card scam. It helps to have family and friends in high places.

Joe Biden's niece sentenced in $110,000 credit card case. A niece of former Vice President Joe Biden was sentenced Thursday to two years of probation for committing more than $100,000 worth of credit card fraud at a New York City store. For nearly a year, Caroline Biden, 31, used an unidentified victim's Chase credit card at Bigelow's pharmacy, the New York Post reported.

Joe Biden's glamorous niece wins sweetheart plea deal and avoids jail after she faced felony charges for a $100,000 credit card scam. Former Vice President Joe Biden's niece, Caroline, avoided jail time Thursday in Manhattan Criminal Court in a sweetheart deal on a felony conviction for a $100,000 credit card scam. Caroline, 31, offered an apology while promising her wild ways are behind her, as she accepted her sentence of two-years probation. 'I not only acknowledge my conduct and take responsibility but deeply regret the harm caused,' she told Justice Curtis Farber. 'I can assure you that I have made amends, full restitution, completed community service and that nothing like this will ever happen again,' Biden said, according to the New York Post.

Wisconsin Democrat Trying to Replace Paul Ryan Has Catalog of Arrests. Randy Bryce, the Democratic challenger attempting to claim Speaker of the House Paul Ryan's Wisconsin House seat, has been discovered to carry a litany of prior arrests. Democratic House candidate Randy Bryce is campaigning to capture Ryan's seat in Wisconsin's 1st Congressional District. The perennial candidate has earned numerous endorsements from national Democrats who believe he can flip the district. However, Bryce has been discovered to have been arrested a number of times, according to a breaking CNN report. Arrests include driving under the influence, possession of marijuana, and driving with a suspended license.

Harvey Weinstein now facing life in prison after Manhattan DA files new charges. The Manhattan District Attorney's Office announced on Monday [7/2/2018] that Harvey Weinstein had been charged with three additional felonies ahead of his upcoming criminal trial. Weinstein, 66, is facing new charges of Criminal Sexual Act in the First Degree for a forcible sexual act against a woman in 2006 as well as two counts of Predatory Sexual Assault. Predatory Sexual Assault carries a minimum sentence of 10 years in prison and a maximum of life behind bars.

FBI: Clinton Campaign Official Arrested; Feds Cashing in on Weiner Laptop Intel? The head of a charity that campaigns against sexual violence has been arrested in New York for child pornography and allegedly trying to meet with children as young as two for sex. Joel Davis, 22, is accused of trying to set up sexual encounters between himself and young children, as well as soliciting an undercover FBI agent to send sexually explicit videos of minors. The New Yorker was arrested on Tuesday [6/26/2018] on child sex abuse and child pornography charges.

Former state Senator Carlos Uresti sentenced to 12 years in prison. The San Antonio Democrat's sentence comes after he was convicted of 11 felonies in connection with FourWinds Logistics, a now-defunct oilfield services company found to have perpetrated a Ponzi scheme against investors.

Democrat Who Ran For Office to Oppose Trump Accused of Forging Nomination Papers. Charisse Daniels, a Democrat running for a state Assembly seat in Wisconsin, is accused of forging at least 15 signatures on her nomination papers. The state Republican Party filed a complaint with the state Elections Commission which included affidavits from 15 people who said Daniels faked their names on the documents. An additional seven people signed at a later date.

Politically Correct Pedophilia. It's practically a cliché when an old guy or a conservative complains about declining moral standards. But with the news of a professed pedophile now openly seeking a seat in Congress and placing his pedophilia front and center as part of his platform, I feel fairly secure in passing judgment on our society. Something is very wrong here. Nathan Larson, 37, who has gone on record to proclaim that he is a pedophile and rapist is running for a congressional seat in Virginia. Larson's political platform includes the legalization of child pornography, marital rape, incest, abolition of child protective services, and a repeal of the 19th Amendment. When asked by Huffington Post reporters whether he merely writes about pedophilia or engages in it, he proudly proclaimed, "It's a mix of both."

Pedophile Who Threatened To Kill POTUS Now Running For Congress. An admitted pedophile who served 16 months in federal prison for threatening to assassinate the president of the United States is now running for Congress thanks to former Democratic Virginia Gov. Terry McAuliffe. Nathan Larson is an independent candidate in Virginia who admitted to HuffPost that he's a pedophile who bragged in blog posts about raping his ex-wife and fantasized online about having sex with young children. Larson is also a convicted felon who wouldn't be eligible to run for office in Virginia had McAuliffe not restored Larson's rights to vote and run for office in 2016. Larson was sentenced to 16 months in prison in October 2009 for threatening to kill the president.

Report: Lupe Valdez, the Democratic nominee for Texas governor, owes $12,000 in property taxes. Lupe Valdez, who just this week secured the Democratic nomination for Texas governor, owes more than $12,000 in overdue property taxes from 2017, the Houston Chronicle reported Thursday [5/24/2018]. Valdez, the former Dallas County sheriff, owes money on seven properties in two counties, according to the Chronicle. The paper also reported that she has several omissions on an official financial-disclosure report, which fails to list a Dallas property that she owns and gives incorrect names for two companies.

Tom Steyer Allegedly Using Convicted Felons For His Renewable Energy Initiative. An organization backed by environmentalist Tom Steyer is allegedly paying convicted felons to gather signatures for a ballot initiative in Arizona — a crime in the state. Steyer, an environmentalist billionaire who has spearheaded numerous climate change initiatives across the country, is behind a push to increase Arizona's renewable energy portfolio. The California activist, through his national NextGen America organization, has completely funded Clean Energy for a Healthy Arizona — a group that is campaigning to force utilities to obtain 50 percent of their electricity from renewable sources, such as solar and wind, by 2030. Such a sweeping mandate requires an amendment to the Arizona Constitution, meaning supporters have to collect 225,963 valid voters' signatures by July to make the 2018 ballot.

Rosie O'Donnell should be prosecuted — like I was — if she violated campaign finance law. The New York Post recently reported that "Rosie O'Donnell made illegally over-sized campaign donations to at least five Democratic federal candidates, according to a Post analysis of campaign filings." The Post story goes on to state: "The liberal comedian has regularly broken Federal Election Commission rules limiting the total any one person can give to an individual candidate at $2,700 per election. The limit applies separately to primaries, runoffs and general elections." If the Post story is accurate, federal prosecutors have an obligation to charge O'Donnell with violating campaign finance law and to put her on trial.

FBI raids home of California mayor, city hall and marijuana dispensary in connection with corruption probe. Federal agents raided the home of a California mayor and his city's town hall as a part of large-scale investigation into possible corruption, according to multiple reports. The FBI executed search warrants on Adelanto City Hall and the home of Mayor Rich Kerr on Tuesday as a part of a federal probe into the city's role in the growing marijuana industry, the San Bernardino Sun reported. As a part of the targeted raids, agents also served a search warrant to a local marijuana dispensary, the Jet Room.

Dem to resign after ethics report linked to charges against husband. State Sen. Stanley Rosenberg, for decades one of the most powerful Democrats in Massachusetts, announced Thursday [5/3/2018] that he will resign Friday after 31 years as a lawmaker because of a scandal involving his estranged husband. His decision follows Wednesday's release of an ethics report that states Rosenberg "failed to protect the Senate" from his estranged husband, who faces charges of racially and sexually harassing Senate employees.

He wanted to be Tampa's mayor. Now he faces a voter fraud investigation. Michael Hazard wanted to be Tampa's mayor. Now, he faces possible charges of illegal voting. Hazard's long-shot run for mayor of the state's third-largest city recently came to an end when county election officials ruled he is unqualified to vote let alone seek office. "No one told me I was ineligible," Hazard said Monday. He said he decided to register when he learned of efforts by then-Gov. Charlie Crist to streamline the restoration of voting rights for felons. Crist's successor Rick Scott reversed those efforts.

The Public School Cookie Jar. Yet another public school official got his hand caught in it. "Former Poway Superintendent John Collins agreed to pay $185,000 to the school district, and struck a plea bargain that reduced four felony charges of misusing public funds to a misdemeanor charge of failing to disclose outside income," Deborah Sullivan Brennan reported in The San Diego Union Tribune.

Hate group preacher, treasurer accused of embezzling $5.3M. A Mercedes-Benz van, trips to Disneyland and private school tuition were just some of the gifts Jermaine Grant lavished on his family — all ostensibly paid for with income from his entertainment company. [...] Grant, who has led the organization under the name "Chief High Priest Tazadaqyah," has preached that a black Jesus will return to earth to enslave and kill white people. The Southern Poverty Law Center has previously cited his comments in classifying the church as a black nationalist hate group. Both men were arrested Wednesday [4/25/2018] on a grand jury indictment charging them with conspiring to defraud the United States, and Grant with an additional five counts of personal income tax evasion.

Convicted Money Launderer in Rep. Alcee Hastings's District Office Received Pay Increase for 'Part-Time' Work Last Year. A convicted money launderer employed by Democratic Rep. Alcee Hastings (Fla.) in one of his Florida district offices received a pay increase for "part-time" work last year, new salary data filings show. Additionally, Hastings's longtime girlfriend Patricia Williams appears to have received a promotion, though she did not get a raise since she is already receiving the maximum salary that is allowed to be paid to congressional staffers. Dona Nichols Jones, who has been listed as working in Hastings's Palm Beach County Office for the past four years, was paid nearly $40,000 last year for "part-time" work. Nichols Jones was previously listed as an aide out of the office, but is now listed as a community liaison.

Nashville Mayor Megan Barry pleads guilty to felony theft. Nashville Mayor Megan Barry pleaded guilty Tuesday [3/6/2018] to felony theft of property over $10,000 related to her affair with former police bodyguard Sgt. Rob Forrest. She agreed to reimburse the city $11,000 in restitution, and serve three years probation. "Thank you judge," Barry, appearing in a black dress, said after entering the plea. "I appreciate you."

Nashville Mayor Megan Barry resigns from office as part of guilty plea to felony theft charge. Nashville Mayor Megan Barry resigned on Tuesday [3/6/2018] amid a sex scandal involving her former head of security, a stunning fall from power for a leader who was once among Tennessee's brightest political stars. Barry, a Democrat and the first female mayor of Nashville, announced her resignation at a packed, hastily arranged morning news conference at the mayor's office. She had just left court, across the street, where she pleaded guilty a half-hour earlier to a felony theft related to her affair with her former police bodyguard. He also pleaded guilty Tuesday to felony theft.

Ex-mayor admits to using $90K in state money for personal salary hikes. The former mayor and councilman of Lawrence Township has admitted to stealing thousands of dollars for unapproved salary increases while serving as the executive director of Asbury Park Housing Authority. Mark Holmes, 56, pleaded guilty to second-degree theft by unlawful taking and faces five years in state prison when he appears for sentencing before Monmouth County Superior Court Judge John Tassini on April 6, Monmouth County Prosecutor Christopher Gramiccioni announced in a press release Wednesday.

New York Dem charged with stealing Sandy money from FEMA. A New York Democratic assemblywoman was indicted Tuesday [1/9/2018] for allegedly defrauding government agencies out of tens of thousands of dollars, including the agency in charge of Hurricane Sandy relief. The Department of Justice announced that Pamela Harris, a New York state assemblywoman, was charged with wire fraud, making false statements, bankruptcy fraud, witness tampering and obstructing justice.

Is New York's political system just designed to attract thieves? Looks like the Albany-to-prison pipeline is still going strong: On Tuesday, the feds charged Assemblywoman Pamela Harris (D-B'klyn) with fraud, conspiracy, witness tampering and obstruction. Prosecutors say the shenanigans began before Harris took office in 2015. From 2012 to 2014, they charge, she bilked FEMA out of $25,000 by falsely claiming Hurricane Sandy forced her from her home. In 2014, she allegedly swiped $23,000 in City Council funds meant for a kids' nonprofit. (The Post reported Harris' shady ties to the group in 2016.) She's also accused of lying in a 2013 bankruptcy filing.

Former Philly Traffic Court judge — convicted of lying to feds — seeks 'fresh start' in Congress. He resigned from local office amid a sexual harassment scandal and went to prison for lying to the FBI. His office was seen as so corrupt that voters abolished it. Now he wants a fresh start — in Congress. "Even though I made some mistakes, I'm not a mistake," Willie Singletary, a former Philadelphia Traffic Court judge, says in a video announcing his candidacy for the Democratic nomination in the First Congressional District in 2018. "And just like many in our community, we all could use a fresh start." Singletary, now 36, was one of several judges charged in 2013 in a ticket-fixing scheme that prosecutors said benefited the "politically and socially connected," and cost the state and city hundreds of thousands of dollars in unrealized fines.

Bernie Sanders' wife's land deal still under FBI probe; witness recently questioned. A federal investigation launched in 2016 into possible bank fraud by Jane Sanders, wife of U.S. Sen. Bernie Sanders, is still underway — with "a potential" grand jury review possible. The probe could thwart Sanders' 2020 presidential ambitions — as well as the Vermont political plans of Jane Sanders' daughter, Carina Driscoll. Individuals questioned by the FBI confirmed to Fox News that the investigation was still open, with FBI agents interviewing at least one witness within the last six weeks.

This mayor used a dead person's identity to get a better parking space. Now she may lose her job. What lengths would you go to for a front row parking spot, every day? For Darlene Bradley, mayor of Davenport, Florida, the answer to that question is criminal identity theft. Bradley parked in the handicapped parking spot at city hall all the time. The city manager, Kelly Callihan, noticed it, but since Bradley had a placard, it didn't register as an issue. Clearly, someone had a problem with it, and whoever that was dropped a tip with the Polk County Sheriff's Office to look into her parking situation.

At last! Major California newspaper calls for crooked Janet Napolitano to be fired. By deciding to tolerate a corrupt president, Janet Napolitano, the Regents of the University of California have failed in their duty to the citizens of California, who own the university and subsidize that institution with $3 billion a year of their hard-earned taxes. There is no doubt that Napolitano is corrupt: the behavior that she engaged in, once it was uncovered, has been made a crime. But because ex post facto laws cannot be applied to behavior that predated them, she is escaping prosecution.

Women allege sexual harassment while working on Clinton, Sanders campaigns: report. A former organizer for Hillary Clinton's presidential campaign and a former volunteer for Sen. Bernie Sanders's (I-Vt.) 2016 White House bid say they were the victims of sexual harassment while they were working for the candidates, according to a Huffington Post report on Friday [11/17/2017]. The allegations come in the midst of a wave of sexual harassment charges in the political realm. Clinton did not comment to the Huffington Post on the story. Sanders' office acknowledged that while interns and employees on his campaign would have been given a handbook on sexual harassment, volunteers were not, and that that policy would be changed going forward.

Networks Ignore Dem Candidate Arrested For Stalking. A Democrat running for Congress was arrested on a stalking charge last week, but the media has refused to give the story any coverage. David Alcon, who is running for an open congressional seat in New Mexico, was arrested this past Friday on a felony stalking charge after a woman accused him of sending her frightening and lewd text messages and showing up at her home. Alcon was previously convicted of stalking his ex-girlfriend in 2007 and was described as "infatuated" and "clearly obsessed" by the judge in the case. The story has been met with silence from a number of media outlets despite their breathless coverage of the sexual assault scandal surrounding Alabama U.S. Senate candidate Roy Moore.

UC President Janet Napolitano's aides interfered in audit of her office, investigation finds. Top aides to University of California President Janet Napolitano interfered with a state audit of her office's finances, suppressing campus criticism of its services and operations, according to findings of an investigation ordered by the UC Board of Regents. Napolitano approved a plan instructing UC campuses to submit responses to confidential questionnaires for review by each college's chancellor and her aides before returning them to the state auditor, according to the fact-finding report obtained by The Times. Those steps and others "constituted interference," the investigation said.

Florida Democratic Party chairman resigns over report he made women 'uncomfortable'. The Florida Democratic Party chairman is resigning after a report that he makes women feel uncomfortable. Stephen Bittel released a brief statement on the party's Twitter account Friday [11/17/2017] shortly after four of his party's candidates for governor called for him to step down.

N.Y. County Dem Legislator Has Meltdown During Traffic Stop, Uses Multiple Excuses In Effort to Avoid Speeding Ticket. Long-suppressed video emerged last week of a New York county legislator pleading with a police officer not to give her a speeding ticket, leading the Democratic official to apologize for her behavior. Ulster County legislator Jennifer Schwartz Berky was driving her Prius on May 24 when officer Gary Short pulled her over in an Aldi supermarket parking lot in Kingston, N.Y., Hudson Valley One reported. The 26-minute video, captured on a police patrol car dash cam that recorded the exchange, was publicized at an Ulster Town Board meeting last Tuesday. Berky's attorneys had pushed to stop the release of the tape, arguing it would not allow their client to receive a fair trial.

Pennsylvania Democrat arrested for child porn, including infants & bestiality. On October 11, 2017, police of Radnor Township, about 18 miles from Philadelphia, Pennsylvania, arrested and charged Philip Ahr, 66, with sexual abuse of children, 50 counts of child porn possession, 10 counts of child porn distribution, and 60 counts of criminal use of a communication facility — all felonies of the third degree. [...] Philip Ahr is a Democrat, who was elected to the Radnor Township Board of Commissioners and served as the boards' president until he resigned on October 23, 12 days after his arrest, for "personal reasons".

Illegal immigrant who paved way for Massachusetts' 'sanctuary' policy arrested in stunning robbery. The illegal immigrant whose case turned Massachusetts into a "sanctuary" state is behind bars yet again. Police say he committed a stunning daylight robbery by taking a wheelchair-bound woman, slapping her and stealing the $2,000 she had just carried out of the bank. Sreynuon Lunn had been free on the streets of Boston because his home country won't take him back, leaving immigration officers no choice but to release him under a 2001 U.S. Supreme Court ruling.

Five Painful Lessons from the Weinstein Scandal. [#1] "Everybody knew." If not everyone, then an exceptionally wide range of people in the movie business knew about Weinstein's predatory behavior and chose to avert their eyes. On his Facebook page, screenwriter Scott Rosenberg wrote a brutally honest portrait of life during the early days at Miramax Films, a heady combination of glamour, fame, wild parties, beautiful people ... and a not-really-hidden knowledge that the wealthy man at the center of the Bacchanalia demanded sex from actresses in exchange for starring roles. [...] While every profession has its share of creeps and weirdos, it is difficult to imagine a man in another business culture thriving for decades while demanding sex in exchange for favors from every attractive woman he meets.

Corruption, Corruption and More Corruption. A week ago, Jimmie Moore pleaded guilty to filing a false campaign finance report in order to conceal a $90,000 payment he received to drop out of a Pennsylvania congressional race. In other parlance it is called a payoff, as the former Philadelphia judge surely knew. The nearly one-hundred-grand came from the incumbent being challenged: Congressman Bob Brady (D-Pa.). Brady has been serving (himself) in Congress for the last 19 years, representing a slam-dunk Democratic Party district. For even longer, the last 31 years, Brady has chaired the Democratic Party of Philadelphia. Moore, who implicated Rep. Brady in the scheme, now faces as many as five years in prison. Brady, for his part, has yet to be charged.

Brockbuster: Is The Media Matters Chief Slurping From A Slush Fund? Media Matters chief David Brock has personally watched over and benefited from a scheme to hide donor identities that allowed progressives to funnel untraceable millions to initiatives against conservative and GOP causes around the nation, a complaint filed Tuesday [10/10/2017] with the Federal Election Commission charges. Andrew Kerr details in the complaint obtained by The Daily Caller News Foundation how Brock has allegedly overseen a sleight of hand operation to obscure who is donating money to a super PAC in which he has a vested personal interest. Kerr is a former employee of a major American technology firm. He has spent the last year parsing through and collating data on American Bridge's nonprofit and political arms.

Immigrant-rights activist indicted on suspicion of preparing false tax returns. Arizona immigrant-rights activist Elias Bermudez was charged Oct. 3 with 27 counts of aiding in the preparation of false tax returns, according to a grand-jury indictment filed in the U.S. District Court of Arizona. Bermudez, founder of Immigrants Without Borders and owner of El Centro de Ayuda, is accused of advising taxpayers to claim unqualified dependents to gain tax-credit deductions, according to a court filing. Bermudez encouraged taxpayers to claim dependents who lived in Mexico and did not receive the minimum amount of financial support to qualify for the $1,000 Additional Child Tax Credit, according to the filing.

Lawmaker accused of showing up to work high on morphine. Texas prosecutors targeting a state representative for corruption charges announced this week the lawmaker shelled out over $51,000 of her own dough on an online psychic, and showed up to work hopped up on morphine, reports said. Texas state. Rep. Dawnna Dukes is preparing for a misdemeanor corruption trial for allegedly giving a taxpayer-funded raise to a legislative aide to cover gas money for driving her daughter to and from school, the Austin American-Statesman reported.

Florida Democrat Election Official Admits Noncitizens, Felons Voting. A veteran Democrat chief election official in Florida has conceded in court that noncitizens and felons possibly voted, in a case that could have national implications for how localities clean up voter rolls. Broward County Elections Supervisor Brenda Snipes is defending her office against a lawsuit brought by the American Civil Rights Union, a conservative legal group that contends there are more voters registered on Broward's rolls than there are eligible voters in the county. Those rolls are said to be inflated with not only noncitizens and felons, but also other ineligible people who have voted illegally.

Former Oberlin College professor faces federal charges. A former Oberlin College instructor and an activist for indigenous people was indicted this week for allegedly stealing funds from the American Indian Education Center of Cleveland, where he is executive director. Robert Roche, 70, of Cleveland, is charged in the U.S. District of Northern Ohio with multiple counts of conspiracy and theft of government funds. "Mr. Roche took tens of thousands of dollars earmarked for Native American children and families and put the money in his own pockets," said U.S. Attorney Justin Herdman in a news release.

'Untouchable' Kennedys boast about bad behavior all over Hyannis Port. They're America's white-trash blue bloods. The Kennedy clan has been famous over the years for limitless political ambition, immense wealth, excruciating tragedy — and seemingly constant scandal. Their storied family tale began with an immigrant Irish family-done-very good and rose all the way to a US presidency, only to go from Camelot to trailer park. So when father-daughter duo Max and Caroline "Summer" Kennedy were busted by cops during a raucous house party this month, the duo's alleged low-life shenanigans were hardly a surprise. It was all part of c'est la Kennedy, where bad behavior gets boasted about and consequences ... what consequences?

Southern Poverty Law Center Transfers Millions in Cash to Offshore Entities. The Southern Poverty Law Center (SPLC), a liberal, Alabama-based 501(c)(3) tax-exempt charitable organization that has gained prominence on the left for its "hate group" designations, pushes millions of dollars to offshore entities as part of its business dealings, records show. Additionally, the nonprofit pays lucrative six-figure salaries to its top directors and key employees while spending little on legal services despite its stated intent of "fighting hate and bigotry" using litigation, education, and other forms of advocacy.

Sexual assault allegation investigated after Democratic meeting. A longtime progressive activist was removed from party positions earlier this year when reports surfaced alleging he sexually assaulted a young volunteer after a state Democratic Party meeting in Walla Walla. Police in Walla Walla investigated reports that the volunteer, a college student who isn't old enough to legally drink, had consumed so much alcohol she was incapable of providing consent, and therefore was sexually assaulted when she had intercourse with the man, who is nearly 30 years older.

Obamacare's sneering architect caught with his hand in the till. Remember Jonathan Gruber? The loathsome, contemptuous architect of Obamacare has been caught out by Vermont's attorney general for corruption in a fraudulent billing scheme. According to the Daily Caller, Gruber sent out double-invoices and invoices for work that was never done in a disgusting scheme to foist single-payer insurance onto Vermont a couple years earlier. The program was so bad that its left-wing governor scrapped it as something that would never work.

Chief Obamacare Architect Sacked After Fraudulent Billing Investigation. Vermont's Attorney General has settled the state's claims of fraud against Jonathan Gruber, the Massachusetts Institute of Technology professor who served as a technical consultant for President Barack Obama and as one of the chief architects of Obamacare. Under the terms of the settlement, Gruber will no longer work as a taxpayer-funded economic consultant for the state's health care system and he won't seek to be paid any money he might be owed, reports the Rutland Herald, a Vermont newspaper.

College student gets 100 days in slammer for registering dead voters for Dems. A Virginia college student was sentenced this week to 100 days incarceration for submitting fraudulent voter registration forms listing the names of dead people and other faulty information for a political organization connected to the Democratic Party. Andrew J. Spieles, 21, was sentenced in federal court Tuesday [8/8/2017] for knowingly transferring false Virginia voter registration forms during the 2016 election, according to the Justice Department.

Official Who Met With Michelle Obama at WH Indicted for Stealing School Lunch Funds. A Los Angeles food services director who was invited to the White House by former First Lady Michelle Obama to share his tips for getting kids to eat healthy has been indicted for stealing $65,000 in public funds. David Binkle, a chef who served as the director of food services for Los Angeles Unified School District until he was fired in 2015, was charged last week with multiple counts of embezzlement, misappropriation of public funds, conflict of interest, forgery, and perjury, the L.A. Times reported.

Michelle Obama's 'nasty, rotty' school lunch guru busted for corruption. The man who brought us the phrase "nasty, rotty" food has unsurprisingly been busted for corruption. That's one David Binkle, a former chef who bit and clawed his way to the top of the Los Angeles Unified School District's $354 million food operation, running the Michelle Obama-ordained school lunch reform that was so bad in Los Angeles that the students set up a black market in Flamin' Hot Cheetos as a substitute. His horrible operation gave us that evocative descriptor, "nasty rotty stuff," which got around. Turns out he was overpaying contractors, taking kickbacks, and billing it all to the taxpayer.

Man Who Advised Michelle Obama on Inedible School Lunches Arrested For Defrauding Lunch Program. David Binkle is a chef and one of the architects behind Michelle Obama's inedible lunches. He was recently arrested for defrauding the school lunch program and is facing up to 13 years in prison if convicted.

Ex-LAUSD Food Director Faces Embezzlement, Perjury Charges. The once-lauded leader of efforts to bring healthier meals to more than 600,000 Los Angeles school children was charged Tuesday [8/8/2017] with embezzlement, perjury and misuse of public funds.

Democrat Justice Of The Peace Removed For Sexting, Pill Popping. A justice of the peace in Texas has been removed from her position when it was revealed she was sexting and popping pills while sitting on the bench!

Philadelphia DA Sent to Jail After Admitting to Accepting Bribes. Philadelphia's top prosecutor pleaded guilty to corruption charges in federal court Thursday [6/29/2017], admitting he accepted a bribe from a businessman, the Associated Press reports. The presiding judge sent Seth Williams, the Democratic district attorney for the city of Philadelphia who is now resigning from office, to jail immediately from the courthouse. U.S. District Judge Paul Diamond, who expressed astonishment from the evidence, said he couldn't trust Williams, particularly to appear for his sentencing hearing.

Student Gets Prison Term for Registering Dead People as Democratic Voters. A student at James Madison University who was working for a political organization affiliated with the Democratic party was sentenced to go to prison for at least 100 days after he pleaded guilty to registering dead people to vote. Andrew J. Spieles of Harrisonburg, Virginia entered his plea on Monday [6/26/2017] in federal court. He had been working for the group Harrisonburg Votes last summer. A U.S. Attorney's Office spokesperson said, "In July 2016 Spieles' job was to register as many voters as possible and reported to Democratic Campaign headquarters in Harrisonburg."

College Student Gets Jail Time For Registering Dead People To Vote For Democrats. Democrats constantly say there's no need for voter ID because voter fraud never happens. How will they explain this story? A college student working for a Democrat organization registered dead people to vote Democrat. Now he's going to jail.

Rhode Island Lawmaker Hands Out Document with Screenshot That Shows Open Porn Site Tabs. A Rhode Island lawmaker is defending himself after giving his colleagues a handout that showed open web browser tabs with pornographic references loaded in the background. State Rep. Ramon Perez was testifying before the House Finance Committee on Wednesday in favor of a bill to create a fund that would pay drivers involved in accidents with unlicensed motorists, reports the AP. [...] A clerk quickly collected the documents from the committee members, and Perez submitted a porn-free version the next day, reports WPRI. Perez, a freshman legislator, claimed the image was not from his computer. "I was asking a friend if they know something about it. So a friend sent me that picture with the information I was looking for. I used that picture to make copies. I didn't see the stuff at the top," Perez said.

Fox News Exposes Corrupt Voter Fraud Group Ties to Hillary Clinton and Harry Reid. Liberals want you to believe that voter fraud isn't real. These are the same Democrats who have spent years claiming that Republicans can rig elections through voter machines. But Democrats are the ones that steal elections. Far too many illegal aliens were registered to vote and actually showed up on election day. Now, Fox News' Jesse Watters has dropped a bombshell report that should shock all Americans. A dozen workers for a group with links to the Clinton Family and former Sen. Harry Reid (D-NV) have been charged with using fake names on voter registration forms.

12 Staffers At Dem-Linked Group Charged With Voter Fraud. Local prosecutors in Marion County, Indiana, charged 12 employees of a Democratic-linked voter recruitment organization of submitting fraudulent voter registration applications prior to the 2016 election. According to the Associated Press, prosecutors say that 11 temporary canvassers working for the Indiana Voter Registration Project made and sent in an unknown number of fake voter applications. The canvassers' supervisor, Holiday Burke, was charged as well. The organization, the AP reported, is managed by Patriot Majority USA a group with strong ties to Democratic Party, including former President Bill Clinton and former Senate Minority Leader Harry Reid, as well as labor unions.

Canvassers for Dem-tied group charged in voter registration fraud scheme. Twelve employees of an Indiana group tied to former Senate Minority Leader Harry Reid and former President Bill Clinton were charged Friday for allegedly submitting fake or fraudulent voter registration applications before the 2016 presidential election. The Indiana Voter Registration Project, an Indiana-based group focused on mobilizing and registering black voters, allegedly submitted an unknown number of falsified applications, according to a probable cause affidavit. Eleven canvassers temporarily employed by the group were charged by Marion County prosecutors, along with their supervisor Holiday Burke — with one count each of procuring or submitting voter registration applications known to be "false, fictitious, or fraudulent." If convicted, each faces up to two-and-a-half years in prison. The group as a whole is also charged, and could face a $10,000 fine.

FEC Complaint Filed Against Rob Quist for Illegal Coordination With Outside Group. A complaint filed with the Federal Election Commission against Montana House Democratic candidate Rob Quist says he illegally coordinated with an unregistered political committee that distributed newspaper inserts aimed at reaching undecided voters. The complaint was triggered by a Bozeman Daily Chronicle report on the newspaper insert, which was crafted by a group of Montana writers supporting Quist. The report states that the creators of the insert consulted with the Quist campaign on where it would most effectively reach undecided voters.

Texas state Sen. Carlos Uresti indicted on fraud charges. A federal grand jury issued two indictments against San Antonio Sen. Carlos Uresti on Tuesday [5/16/2017], including fraud charges related to his involvement with a now-bankrupt oil company accused of defrauding investors — Four Winds LLC. A report from the U.S. Attorney's Office for the Western District of Texas said Uresti and top officials at the company developed an investment Ponzi scheme to market fracking sand used for oil production and made false statements to entice investors in the firm.

Mayor of Seattle drops his bid for reelection and announces the end of his political career amid allegations. The Mayor of Seattle announced he will drop his bid for reelection and end his political career amid allegations that he sexually abused four teenage boys. [...] The longtime state lawmaker, who led efforts to legalize gay marriage and pushed to increase Seattle's minimum wage to $15 as mayor, insisted for weeks he would not drop out.

Jane Sanders Being Investigated by the FBI for Fraud. Jane Sanders, wife of Vermont Senator Bernie Sanders, is being investigated for bank fraud by the FBI. The investigation relates to loans that Sanders took out when she was president of the now defunct Burlington College.

Doctor Connected to Democratic Senator's Bribery Case Convicted for $100 Million in Medicare Fraud. Dr. Salomon Melgen was convicted on Friday for wrongfully billing the government more than $100 million in improper Medicare payments, the Palm Beach Post reported. A West Palm Beach, Florida jury found Melgen guilty of 67 counts of Medicare fraud after a trial that lasted about two months, followed by three days of deliberations. Prosecutors said that Melgen, an eye doctor, intentionally misdiagnosed patients in order to charge high prices to Medicare. Defense attorney Kirk Ogrosky said about the outcome, "We're terribly disappointed. He cares very deeply about his patients and he tried very hard to help them." Melgen's other attorney, Matthew Menchel, told the jury during closing arguments that while Melgen did make mistakes over the course of his practice, he was not guilty of any crimes. A sentencing hearing is set for July 14, and Dr. Melgen faces between 15 and 20 years in prison.

Lawsuit: Sanctuary City Mayor Accused of 'Raping and Molesting' Teenage Boys. A lawsuit alleges Seattle mayor Ed Murray, who has defended the city's policy of refusing to turn over illegal alien criminals to federal authorities, raped drug-addicted, teenaged boys.

Democrat Senator Charged for Accepting Payments in Exchange for Official Actions. Democratic Maryland State Senator Nathaniel Thomas Oaks, age 70, of Baltimore, Maryland, was charged with honest services wire fraud for allegedly accepting illegal payments in exchange for using his official position or influence to benefit an individual on business-related matters.

Crooked Chicago Public Schools vendor gets 7 years in prison for bribery. Prosecutors asked for a nine year prison sentence. Even that would [...] not be enough for me. Thankfully this creep wasn't a dean or a teacher at Little Marathon Pundit's high school when she was a student there.

Former DNC Official Partnered With Convicted Bomb Maker To Investigate Trump. A former official with the Democratic National Committee has worked in recent months with a convicted domestic terrorist-turned-activist known as the "Speedway Bomber" to gather information on Donald Trump, The Daily Caller has learned. That work culminated in a Washington, D.C. meeting in December between the ex-DNC operative, Alexandra Chalupa, the convicted bomber, Brett Kimberlin, and a South Africa-born Israeli man named Yoni Ariel. Ariel, whose real name is Jonathan Schwartz, traveled to Washington, D.C. to brief Chalupa and Kimberlin on his knowledge of Russia's activities during the campaign.

Embattled ex-California mayor arrested at airport on numerous charges. A former California mayor was arrested Sunday at the San Francisco International Airport, where he arrived from a vacation in South America, his attorney said. Anthony Silva, the former mayor of Stockton, was arrested while he was returning from a trip to Colombia, his attorney, Allen Sawyer, told KCRA-TV. An arrest warrant was issued for Silva on Thursday [3/2/2017] on charges of profiteering, embezzlement, misappropriation of public funds and grand theft, among other charges.

Townhall: Michael Moore's bribe to get electors to switch votes a felony. In a desperate effort to get GOP electors to switch their votes, wealthy filmmaker Michael Moore offered to pay whatever fines might be leveled against the electors by their states. But, Christine Rousselle noted at Townhall, that bribe is actually a felony. "As pointed out by political comedian Tim Young, Moore's offer to pay the fine for voting for someone other than Trump is a violation of 52 USC 10307 (c), and is punishable with up to five years in prison and/or a $10,000 fine," Rousselle said.

Anthony Weiner fined $65K for using campaign cash for personal use including paying for dry cleaning. The New York City Campaign Finance Board hit disgraced former congressman Anthony Weiner with a $65,000 fine for a number of violations including using campaign funds from his failed 2013 mayoral run for his own personal use. The board found that Weiner accepted contributions over the donation limit, failed to show that money he spent was in furtherance of his 2013 mayoral campaign and spent money after the election that was not related to the campaign. The board is also ordering him to return $195,377 in matching campaign funds, DNA Info reported.

Anthony Weiner busted for using campaign cash from 2013 mayoral run for personal expenses. Disgraced ex-mayoral candidate Anthony Weiner was hit with $64,956 in fines Thursday for misusing campaign cash — including using it to pay for his personal phone — one of a slew of violations that got him hit with $64,956 in fines by the city Campaign Finance Board Thursday. The city Campaign Finance Board voted unanimously to penalize the serial sexter's failed 2013 campaign for a total of 10 different violations of campaign finance law. The campaign will also have to repay $195,377.79 in taxpayer matching funds that it did not use.

Obama's homosexual bundler arrested for child rape. A "bundler" is someone who not just donates money to a politician or political campaign, but solicits and "bundles" donations from other donors into a substantial sum. As such, bundlers perform an important service for politicians. If a "bundler" for Trump is arrested for pedophilia, it would be all over the MSM, aka the Fake Media. Well, there is a bundler for Obama who has been arrested for just that.

Hillary Supporter Was Supposed to Be Door-Knocking — But Hidden Cam Nabs Footage of Another Activity. One such door-knocker hit the streets over the weekend in Monrovia, CA, in support of Hillary Clinton. She was supposed to be talking to residents and placing door hangers, but then she walked up to one door covered in anti-Hillary signs — and she just couldn't help herself: [Video clip]

Nassau County Executive Ed Mangano faces bribery charges. Nassau County Executive Ed Mangano and his wife, Linda, were arrested Thursday morning in a bribery and kickback scheme involving a restaurateur — who paid Linda Mangano $450,000 for a no-show job as a "food taster," authorities said. Mangano and his family also were treated to free trips, including vacations in Niagara Falls, St. Thomas, and Turks and Caicos, officials said. On top of that, they allegedly received a $3,371.90 ergonomic office chair, a $3,623.73 massage chair from Brookstone, a $7,304 Panerai Luminor watch and hardwood flooring in the Manganos' bedroom worth $3,701.81. Oyster Bay's town supervisor, John Venditto, also was implicated in the scheme, helping out restaurateur Harendra Singh with his business in exchange for being allowed to hold fundraisers at the businessman's restaurants and given free limousine service, according to the feds and sources.

James O'Keefe Gets Another Scalp: Subject of Undercover Video Ousted. Scott Foval, one of the subjects of a recent James O'Keefe exposé broken exclusively by Breitbart on Monday [10/17/2016], has been removed from his job with the liberal advocacy group Americans United for Change. Fox News has released a quote from Americans United For Change [head] Brad Woodhouse stating[:] "Americans United For Change has always operated according to the highest ethical and legal standards. Scott Foval is no longer associated with Americans United for Change."

Finally — Jacksonville State Attorney Angela Corey Defeated. The brutally corrupt Jacksonville State Attorney Angela Corey, has been beaten in the 2016 primary race. State Attorney Angela Corey pushed the false story that surrounded Trayvon Martin. Corey lied to the Florida judiciary, lied to the public, and forced the investigators in her office to lie on her behalf.

Democratic PAC Founder Charged With Fraud, Turns To Lobbying. A pro-Sen. Bernie Sanders super PAC founder isn't letting fraud charges or outstanding warrants get in the way of his new lobbying and fundraising ventures. Cary Lee Petersen registered two PACs — the Alliance for Disabled Inmate Abuse and Democrats Socially United — with the Federal Election Commission (FEC) in June. Days before, he was released on $200,000 bond over alleged securities fraud activities predating his February, 2015, entrance into presidential politics, according to Legistorm.

Major Democratic Donor Could Face Jail Time in Second Domestic Abuse Case. A former high-dollar Obama donor who avoided jail time three years ago after surveillance video caught him on tape beating his then-girlfriend may land behind bars for a separate domestic abuse case. Tech mogul Gurbaksh Chahal faced 45 felony charges of domestic abuse in 2013 when CCTV footage recorded him kicking his girlfriend 117 times and trying to smother her with a pillow. The girlfriend reportedly told police that Chahal said he was going to kill her four times during the incident. Chahal pled guilty to two misdemeanor charges and was given three months of probation while evading jail for the alleged 30-minute assault after a judge deemed the video inadmissible because it was obtained without a warrant.

Term about over, Pennsylvania's top prosecutor goes on trial. Kathleen Kane remains on the job even though she lost her law license over her felony arrest.

Clinton pal hauled to trial for felony perjury. One of Hillary Clinton's closest political allies, Pennsylvania Attorney General Kathleen Kane, is in deep trouble. Kane is being hauled to court Monday in a perjury and obstruction case that comes at the end of a tumultuous four years in office marked by petty feuds, a pornographic email scandal and political intrigue. Sounds par for the course for Clinton pals, critics say. Kane remains on the job even though she lost her law license over her felony arrest. An ethics board accused her of "egregious conduct" amid criminal charges she leaked grand jury material to a newspaper to embarrass enemies and then lied about it under oath.

Ex-Los Angeles sheriff indicted on federal obstruction of justice charges. Former Los Angeles Sheriff Lee Baca was indicted Friday [8/5/2016] on charges of obstructing justice and conspiring with underlings to derail a federal investigation into beatings in the nation's largest jail system.

Democrat Mayor Arrested for Allegedly Attempting to Trade Meth for Group Sex. The Democratic mayor of Fairfax, VA was arrested on Thursday [8/4/2016] and charged with crimes related to an attempt to trade methamphetamine for sexual encounters. According to police, an undercover detective tracked an individual who was allegedly distributing methamphetamine through a website used by men interested in casual sexual encounters with other men. Police say the individual contacted the undercover detective to arrange a meeting at a hotel for the purpose of engaging in a group sexual encounter in exchange for methamphetamine.

Stockton mayor arrested, accused of playing strip poker with a minor and giving them alcohol. Stockton Mayor Anthony Silva was arrested Thursday at his youth camp on charges that he played strip poker with a minor and provided youngsters with alcohol, according to authorities. Silva was taken into custody the day after Amador County prosecutors filed criminal charges against him based on evidence uncovered by the FBI.

DC Official Convicted Of Bribery Gets No Prison Time, $100 Fine. A former District of Columbia official convicted of felony bribery will spend no time behind bars and pay a fine of only $100, according to the D.C. Office of Inspector General (IG). U.S. District Judge for the District of Columbia Amit Mehta recently sentenced former D.C. Department of Consumer and Regulatory Affairs contact representative Lucretia B. Barksdale to just three years' probation — including 180 days home confinement — and 80 hours of community service.

Al Sharpton sued for allegedly swiping $16K from Arizona man. Shakedown Sharpton has struck again, according to an Arizona trucker, who says in a new federal lawsuit that the good reverend promised to help him, then took him for $16,000. "He's a crook, he's a fraud, and that's all he is," complains Reggie Anders Sr., who sought out the Rev. Al Sharpton for help resolving a 2009 discrimination dispute with Verizon. "He didn't do anything he promised," Anders said Saturday [7/16/2016] by phone from Mesa, Ariz. "Absolutely nothing."

Civil rights leader, former DC delegate Walter Fauntroy arrested at airport. Civil rights leader and former congressional delegate Walter Fauntroy was arrested Monday [6/27/2016] at Dulles International Airport on a 5-year-old charge of writing a bad check in Maryland, authorities said.

'I don't feel that bad about breaking a bad law': Defiant Tennessee congressional candidate. A 77-year-old Tennessee congressional candidate may be facing criminal indictment after more than 180 marijuana plants were discovered in a barn on her property. Florence 'Flo' Matheson, who is running for the 6th Congressional District seat in the state, is adamant that the plants aren't hers — but has no problem admitting that she regularly smokes weed. 'I don't feel that bad about breaking a bad law,' she said. 'I smoke marijuana. I'm guilty.'

Lawsuit Alleges Flint Mayor Diverted Water Crisis Funds to Her Personal Account. A lawsuit filed yesterday [5/9/2016] in Detroit U.S. District Court claims a former city employee was fired after reporting that Mayor Karen Weaver (D) was telling staff to direct donations for the water crisis into her personal account.

Vendor in Detroit schools corruption case lived like a king. In 2002, Norman Shy was settling into his new, custom-built mansion in Farmington Hills, Mich. — complete with an indoor lap pool, massive marble foyer, paneled library, movie theater and nine bathrooms. Life was good for the school supply vendor. But behind the glamour was a scammer, prosecutors allege in a federal criminal case, and he would go undetected for years.

Exec pleads guilty to kickback scheme with Chicago's parking meters. A former executive for the company that runs Chicago's parking meters pleaded guilty Thursday to taking kickbacks to steer a $22 million contract to install the privately owned meters. Philip "Felipe" Oropesa, 57, of Marietta, Ga., pleaded guilty to one count of wire fraud in federal court in Atlanta, where his case was transferred after he was indicted in Chicago last year, court records show. Oropesa also agreed to forfeit $90,000 in bribe money he was paid over the course of the scheme.

NYPD chief quit amid FBI's probe into 'inordinate amount of cash'. He was once a rising star in the NYPD — and a finalist to be Mayor Bill de Blasio's police commissioner. But Chief of Department Philip Banks stunned city leaders when he resigned in late 2014, rather than take a promotion to the No. 2 spot in the department. Now, The [New York] Post can reveal that Banks was the target of an ongoing federal corruption probe when he walked away from his job as one of the most powerful men on the force. Investigators found "hundreds of thousands" of dollars in his bank accounts that raised red flags, sources said on Wednesday [4/6/2016].

Corruption Charges in Detroit Schools Spur Calls for Education Reform. Officials are calling for education reform after bribery indictments against Detroit public school officials and a supplier alleged $2.7 million in fraudulent spending, even as Michigan's governor signed off on nearly $50 million in emergency spending. "Principals are in positions of public trust and have an obligation to act in the best interest of their schools and the children ... they represent," Jarod Koopman, IRS special agent in charge, said in a formal statement. "Those principals who line their own pockets through fraudulent means violate this trust by making the conscious decision to deprive teachers of the very resources necessary to provide quality education." The investigation centered on Norman Shy, 74, a supplies vendor.

Contractor alleges fraud, politics in $50M public project. At the first day of trial on Monday [4/4/2016], opening statements were heard in a case brought by Spectraserv Inc. — a South Kearny-based construction management company — which was awarded a contract for a large-scale public improvement project to dates back roughly 15 years. The company is suing for fraud, breach of contract, and other claims. The company alleges that Fredrick Kurtz, a former head of the MCUA and a politically tied figure to the Middlesex County Democratic Organization, helped steer millions of dollars in funds to a company set up just a month before the project began.

'Doping the vote' in South Texas triggers federal indictments. Shady ballot brokers are "doping the vote" in the Rio Grande Valley, an election-watch group says. Now the FBI is on the case. "(The politiqueras) took voters to their weed man after voting," Logan Churchwell, a spokesman for True the Vote, told Watchdog.org. Trafficking in petty cash and dime bags, politiqueras round up voters for South Texas candidates, nearly all Democrats. The pay-for-ballot activity has resulted in 11 federal indictments so far. Republicans are turning up the heat on state Democratic Party Chairman Gilberto Hinojosa, a Brownsville resident and longtime political kingmaker in the Rio Grande Valley.

Texas fugitive turned West Virginia mayor runs under a cloud. A Texas man who became a West Virginia mayor has a closet full of baggage, including a longstanding arrest warrant, alleged misuse of a city gas card and two unverified college degrees from the Lone Star State. Texas authorities haven't pressed for his return, but Richard Wayne Edwards' political career could be over May 10 — or he could be elected mayor for another four years. Edwards was cited by the Alamo Area Narcotics Task Force for possession of marijuana and grow-house paraphernalia in San Antonio in 2001.

Feds: 12 Detroit principals stole $1M in kickback scheme. In its latest crackdown on school corruption in Detroit, the federal government today [3/30/2016] dropped a legal bomb on 12 current and former principals, one administrator and a vendor — all of them charged with running a nearly $1-million bribery and kickback scheme involving school supplies that were rarely ever delivered. At the heart of the alleged scheme is businessman Norman Shy, 74, of Franklin, who is accused of paying $908,500 in kickbacks and bribes to at least 12 Detroit Public Schools principals who used him as a school supply vendor in exchange for money — some for as little as $4,000, another for $324,000. He secretly did this for 13 years, scamming school after school to the tune of $2.7 million with the help of principals who benefited along the way, prosecutors allege.

12 Detroit school principals charged in $2.7 million kickback scheme. As I've said before, if Al Capone was around today he'd be a public school big shot. That's where the big money is.

Almost every top official in Texas city arrested in federal corruption case. Almost every top official in a remote South Texas city was arrested Thursday [2/4/2016] under a detailed federal indictment that accuses them of taking bribes from contractors and sending city workers to help an illegal gambling operator nicknamed "Mr. T."

We were blacklisted for not paying politician $250K bribe. A couple who run a small urban farm said powerful Queens lawmaker James Sanders offered them $1.7 million in taxpayer money to fund their operation — then demanded a $250,000 kickback. Marion Moses and Malisa Rivera said they refused Sanders, then a city councilman, during a 2012 sit-down. Sanders, now a state senator running for Congress, became irate, and the couple believe their charity has been blacklisted by government officials ever since, they told The [New York] Post. Three weeks ago, Moses filed a civilian crime report with the office of Manhattan US Attorney Preet Bharara. Sources said the feds were already investigating Sanders for steering City Council discretionary funds to other nonprofits.

$1 million in cash found in disgraced former state representative's safe deposit boxes. More than $1 million of cash, in small bundles, was found in safe deposit boxes belonging to a disgraced former Massachusetts state representative. U.S. Marshals said they found the cash in safe deposit boxes controlled by John George, 68, who is also a former Dartmouth Selectman. George was convicted and sentenced to 70 months in prison on federal charges for embezzling from a taxpayer-subsidized bus company he controlled.

Ex-Assembly Speaker Sheldon Silver convicted at NY corruption trial. Former New York Assembly Speaker Sheldon Silver, formerly one of New York's most powerful politicians, was convicted Monday [11/30/2015] of charges that he traded favors to earn $5 million illegally and then lied about it.

Powerful NY Democrat Gets Gold Watch Plus 130 Years in Prison, But Mostly 130 Years in Prison. Following a month-long criminal trial, and 10 months after his arrest on multiple corruption charges, former Assembly Speaker and one of the famed 'three men in a room' controlling New York politics, Sheldon Silver, has been found guilty on all seven counts involving corruption schemes that netted him $4 million in legal fees. Prior to his arrest, Silver was widely considered the most powerful Democrat in the State Legislature.

Powerful New York legislator Silver convicted in bribery case. Sheldon Silver, one of New York's most powerful politicians for two decades, was convicted on Monday [11/30/2015] of abusing his office to collect as much as $4 million in illegal bribes and kickbacks. A federal jury in Manhattan found Silver, 71, guilty of all seven counts he faced following a three-week trial, including fraud, extortion and money laundering.

Sheldon Silver, Ex-New York Assembly Speaker, Is Found Guilty on All Counts. Sheldon Silver, who held a seemingly intractable grip on power for decades as one of the most feared politicians in New York State, was found guilty on Monday [11/30/2015] of federal corruption charges, ending a trial that was the capstone of the government's efforts to expose the seamy culture of influence-peddling in Albany. The verdict was a quick and unceremonious end for Mr. Silver, who, during his more than two decades as the State Assembly speaker, displayed a Teflon-like quality in deflecting questions about his outside income as well as calls for his ouster.

All 20 'Worst Small Cities in America' in California. It should not be surprising that Bell, California won the booby prize for the worst small town in America, since its infamous former city manager Robert Rizzo was convicted on 69 counts in a corruption scheme that nearly bankrupted the small, blue-collar city. He is currently serving a 12-year prison term and has been ordered to make restitution of $8.8 million in a corruption scheme. Rizzo paid himself $800,000 a year in salary, twice the salary of the President of the United States. With benefits, his total compensation was $1.5 million a year in a city where a quarter of the population lives below the federal poverty line.

Major Democratic Donor Claimed Dog, Dead People as Clients in BP Oil Spill Fraud Case, Court Documents Say. Mikal Watts is regarded as a Democratic kingmaker and wealthy Texas trial lawyer who even hosted a private $35,000-a-plate fundraiser for President Obama at his home. He is now under federal indictment for allegedly fraudulently representing thousands of clients — including a handful of dead people and a dog — in litigation against BP after the 2010 Deep Water Horizon oil spill. Watts appeared in federal court Thursday in Mississippi along with his brother, David[,] who is also charged. Both men, along with five others, allegedly used stolen and false identities of people to sign up as plaintiffs in their case against BP, eventually claiming to represent more than 40,000 individuals making claims against BP valued in excess of $2 billion.

The DNC may have broken the law by hiring an illegal immigrant. Judicial watch raised an interesting question this week regarding one of the more intriguing hires made by Debbie Wasserman-Schultz's team at the DNC. Did they violate the law by hiring an illegal alien? [...] This is a question with a few twists and turns. It seems that [Cindy] Nava has been referred to as "a dreamer" in terms of her status, but in legal terms that's really not "a thing" as the kids like to say today. In reality, she's allegedly qualified for temporarily relief under DACA, so she's in that gray area of immigration law which has emerged under the Obama administration.

FEC Must Investigate Democratic National Committee for Employing Illegal Alien to Craft 2016 Political Message. Judicial Watch announced today [9/2/2015] that it filed a complaint with the Federal Election Commission requesting that it investigate the Democratic National Committee (DNC) for having "knowingly hired" an illegal alien, Cindy Nava, to help craft the committee's 2016 political message and communications. Judicial Watch filed its complaint on August 25, 2015. A June 8, 2015, story in The Washington Post reported that the DNC hired Nava with full knowledge of what DNC chair Rep. Debbie Wasserman Schultz (D-FL) termed Nava's "undocumented status." The news report details that "Despite not yet attaining legal status, Nava is working for the Democratic National Committee as one of a crop of fellows from around the country helping the party organize ahead of a presidential election that President Obama predicted would feature immigration as a major issue."

'Doping the vote' in South Texas triggers federal indictments. "(The politiqueras) took voters to their weed man after voting," Logan Churchwell, a spokesman for True the Vote, told Watchdog.org. Trafficking in petty cash and dime bags, politiqueras round up voters for South Texas candidates, nearly all Democrats. The pay-for-ballot activity has resulted in 11 federal indictments so far. Republicans are turning up the heat on state Democratic Party Chairman Gilberto Hinojosa, a Brownsville resident and longtime political kingmaker in the Rio Grande Valley. "He needs to come clean with the people of Texas (about whether he) personally participated in the corrupt practice of using politiqueras to commit voter fraud," said state GOP Chairman Tom Mechler.

Doctor Accused of Medicare Fraud Donated $450K to Democrats. A cardiologist in Florida who has donated more than $450,000 to Democrats has been suspended from receiving Medicare reimbursement payments over "credible allegations of fraud" after reimbursements as far back as 2012 came under scrutiny. Dr. Asad Qamar, a cardiologist based out of Ocala, Fla., was officially suspended from participating in the program in March, though the suspension was only recently made public. In January, the government intervened in a lawsuit against Qamar filed by whistleblowers who alleged the doctor had defrauded the government.

John Wiley Price associates enter guilty pleas, agree to testify. Two associates of John Wiley Price pleaded guilty on Wednesday [7/1/2015] to playing a role in his alleged bribery conspiracy and are expected to testify against the county commissioner during his trial currently scheduled for January. Karen Manning, an African art gallery owner, has the clearest insight into one of Price's alleged schemes to hide his illicit profits and could provide the most damaging testimony, according to court documents associated with her plea deal.

Court documents: Ohio Democratic Party is caught up in major bribery scandal. In a plea agreement that was unsealed today [6/19/2015], a former chief executive officer of red-light camera company Redflex has pleaded guilty to bribing Columbus and Cincinnati elected officials. Karen Finley, the former CEO, was pressed by Democratic officials in both cities to make campaign contributions in exchange for giving Redflex the contract to install and maintain red-light cameras in the cities. According to the plea agreement, the company, at Finley's urging, would pay the contributions to a "consultant" for services never rendered and the consultant would then pass the money on to the campaigns either by direct donation or by using additional straw donors. $30,000 was passed through this way in 2007.

Some critical that officials caught in sting keep state pensions. By pleading guilty to violating the state's conflict-of-interest law, the four defendants are now disgraced. The two state legislators in office at the time of their plea had to resign immediately, as required by the state constitution. But former Traffic Court President Judge Thomasine Tynes and the former lawmakers — Michelle Brownlee, Harold James, and Ronald Waters — did not get hit with prison time or have to forfeit their annual government pensions, estimated at $54,000 to $85,000.

Democrats Defend Political Persecutions in Texas. Texas, as I argued in the March 23 edition of National Review, has a corruption problem — from its police to its universities. One of Texas's acute corruption problems is the fact that the Travis County district attorney's office, which prosecutes corruption cases, is absurdly, comically corrupt — by which I do not mean the "Hey can you get my dopey kid into UT law?" level of corruption that is commonplace in Texas, but Boss Hogg levels of corruption. You wouldn't know it from the typically witless and servile reporting of the Austin American-Statesman, but the drunk-driving conviction of Travis County district attorney Rosemary Lehmberg is the least of that office's problems — much more significant is the fact that is she recorded on camera threatening legal retaliation against the police who booked her. She is as explicit as can be about this: "You're going to be in jail," she said.

N.J. assemblywoman's husband sought help from Habitat for Humanity in rebuilding $465K shore home. State Assemblywoman Linda Stender (D-Union) tonight acknowledged that her husband got help from a non-profit group that assists low-income homeowners in demolishing a shore home severely damaged by Hurricane Sandy that records show had been purchased for nearly a half-million dollars. The owner of the Manasquan home — identified in public records as Richard Stender, the assemblywoman's husband — applied to Monmouth County-based Coastal Habitat for Humanity for help, said Maureen Mulligan, the group's executive director. Stender, who declined to be interviewed, confirmed that in a statement to NJ Advance Media.

Former state Sen. Malcolm Smith found guilty in bid to bribe his way on to the mayoral ballot. Former state Sen. Malcolm Smith was convicted Thursday [2/5/2015] of operating a big buck bribery scheme aimed at getting him elected mayor of New York City. A jury convicted Smith and former Queens GOP leader Vincent Tabone in the scheme, which involved getting the once-powerful Democratic majority leader on the GOP line for the 2013 mayoral race. Assistant U.S. Attorney Perry Carbone had described the case to jurors as a story "about a man who wanted to be mayor and the men who were willing to be bought."

4 Frio Co. officials indicted. The Frio County District Clerk's Office released indictment paperwork Thursday [1/29/2015] for a trio of county and city officials accused of misusing official information. Frio County Judge Carlos Garcia, Deputy Richard Gandara and Pearsall City Manager Richard Alvarez all face a third degree felony.

A clarifying period of media bias. Mary Katharine Ham's review of the multiple counts of sexual assault to which Donny Ray Williams Jr., a former Democratic staffer, plead guilty on Tuesday [12/2/2014] is required reading. She observed that the 10 counts to which Williams confessed to range from spiking a woman's drink with Ambien in order to have sex with her to getting another woman intoxicated at his home to a point where she could not give consent to their sexual activity. "Prepare for think pieces on the toxic environment that led to this type of behavior," she warned. "Prepare for many questions of his former bosses about what blinded them to the abuse happening under their noses."

Former Democratic congressional aide pleads guilty to sexual assault. A former Democratic congressional aide pleaded guilty Tuesday [12/2/2014] to sexually assaulting two women in 2010. Donny Ray Williams Jr., 37, who served as a staff director for the Senate Homeland Security and Governmental Affairs subcommittee, pleaded guilty to third-degree sexual abuse, two misdemeanor counts of sexual abuse and one count of misdemeanor threats.

Former Charlotte Mayor Patrick Cannon enters West Virginia prison. Former Charlotte Mayor Patrick Cannon traded jeans and a light brown sweater for a khaki green prison uniform — and a once promising political career for a serial number on Tuesday.

Al Sharpton's Finances Under Scrutiny. Al Sharpton's finances are gaining scrutiny as his influences rises, the New York Times writes in a profile of Sharpton published Tuesday [11/18/2014]. Sharpton's visibility has slowly increased since he first gained prominence as a civil rights leader. His relationships with politicians such as New York Mayor Bill deBlasio, New York Gov. Andrew Cuomo, and President Barack Obama have helped Sharpton gain traction on the national scene.

Al Sharpton's money problems. Rev. Al Sharpton, the MSNBC host and occasional White House liaison, has "regularly sidestepped" taxes, rent and other bills, according to a new New York Times investigation. Sharpton has more than $4.5 million in tax liens against him and his businesses, the investigation found. His non-profit organization National Action Network owes some $1.1 million in overdue payroll taxes. He has repeatedly not paid hotels, travel agencies and landlords. He has even relied on friends and his non-profit to pay for his daughter's education, and been sued twice by his landlord for a cumulative $98,000.

Democratic Strategist Guilty of Wire Fraud, Worked For Obama. A prominent Democratic campaign strategist who worked on President Obama's 2004 Senate campaign and wooed Democrats like Bill Clinton has pleaded guilty to one count of conspiring to commit honest service wire fraud. Thomas Lindenfeld of Washington D.C. participated in a wire fraud scheme started during the campaign he consulted in the 2007 election of Philadelphia's mayor. The official campaign that he was hired by is not disclosed in an FBI release because the person has not been officially charged yet.

Convicted felon Patrick Cannon in trouble for voting. Two weeks after he lost his right to vote, former Charlotte mayor and convicted felon Patrick Cannon apparently cast a ballot. That vote violated Cannon's bond and could put him back before a judge, said Greg Forrest, chief of the U.S. Probation Office in Charlotte. It may even mean the 47-year-old Democrat could go to prison sooner.

California state senator sentenced to 90 days in prison serves about an hour. A California state senator who resigned his seat after being convicted of eight counts of perjury and voter fraud and sentenced to 90 days in prison has been freed before he even entered the jail system. Roderick Wright was convicted in January, four years after a Los Angeles County grand jury charged him with lying about his address on his voter registration and campaign documents, and with voting fraudulently in five different elections.

Pa. Supreme Court suspends Justice McCaffery. A state Supreme Court justice entangled in a controversy over pornographic emails and accusations that he tried to blackmail a fellow justice has been relieved of his responsibilities, at least temporarily, according to a court order issued late Monday [10/20/2014]. The order cited the "intense media attention" of several issues that "impact greatly upon the integrity of the judicial system" in calling for the suspension of Democratic Justice Seamus McCaffery, who has been on the high court since 2008.

Peter Lumaj calls for Bridgeport Registrar Santa Ayala to resign over voting fraud probe. Peter Lumaj, Republican candidate for Connecticut Secretary of the State, called Wednesday [10/1/2014] for Bridgeport Registrar of Voters Santa Ayala to resign over the ongoing voting fraud investigation that last week led to the arrest of her daughter, state Rep. Christina Ayala. Lumaj also called on his opponent, incumbent Secretary of the State Denise Merrill, to join him in demanding Santa Ayala's immediate resignation.

State launches fraud investigation into voter registration group. [WSB-TV] has learned Georgia's secretary of state is investigating allegations of forged voter registration applications and demanding records from a voter registration group with ties to one of the state's highest ranking Democrats. A subpoena was sent to the New Georgia Project and its parent organization Third Sector Development on Tuesday [9/9/2014]. The organization is a project of the nonprofit organization Third Sector Development, which was founded and is led by House Minority Leader Stacey Abrams.

D.C. Democratic Political Consultant Connected to Illegal Campaign Loan. A D.C. Democratic political consultant has been connected to a federal corruption case involving an illegal $1 million loan to Rep. Chaka Fattah's (D., Pa.) unsuccessful campaign for Philadelphia mayor in 2007. The consultant, Tom Lindenfeld, recently worked to gain a mayoral nomination for D.C. Council member Muriel Bowser. Lindenfeld reportedly signed a promissory note for the loan. Former Fattah aide Greg Naylor has already plead guilty to hiding the loan from investigators.

This Is Who Texas Democrats Are Defending. Scott [Johnson] lays out below the farce of the indictment of Texas Governor Rick Perry, but let's not move on before taking in the proximate cause of political dispute, the conduct of Travis County District Attorney Rosemary Lehmberg, who ironically runs the "public integrity section" of the DA's office while obviously having no public integrity whatsoever. If you have 15 minutes of leisure and a strong threshold against disgust, take in these two videos of Ms. Lehmberg in action, first in her DUI stop (where her blood-alcohol level was .23), and then, even better, her appalling jailhouse behavior: [...]

The Star Chamber Comes to Texas. The old saying goes that a grand jury could indict a ham sandwich. In reality, it's worse. [...] In Texas, at least in Austin's Travis County, you can indict the state's governor, Rick Perry, for doing the job any intelligent citizen would want him to do — trying to get rid of an absolutely atrocious public official. That official was District Attorney Rosemary Lehmberg, a dimwitted and abusive drunk driver who ran that county's [...] "Public Integrity Unit."

Travis County DA Rosemary Lehmberg's Drinking Problem and Abuse of Power, By the Staggering Numbers. The indictment of Gov. Rick Perry by a grand jury in Travis County, Texas, is part of a power struggle that originates with a serious crime, albeit not one committed by Gov. Perry. That crime, as everyone knows by now, is drunk driving, and it was committed by Travis County District Attorney Rosemary Lehmberg. When Travis County District Attorney Rosemary Lehmberg, Democrat, was arrested and charged with drunk driving on April 12, 2013, her blood alcohol level measured .23. That is just shy of three times the legal limit in Texas, which is .08.

Politics as Combat. The Republican governor of Texas was indicted last week on two felony counts of [...] acting as a chief executive and opposing Democrats. Under Texas law, Perry has incontestable constitutional authority to veto legislation — he doesn't need a reason. But in this instance, he had abundant reason. Quite apart from the pernicious, politicized law enforcement for which the Travis County district attorney's office is notorious, Rosemary Lehmberg, the district attorney, was arrested last year for drunken driving. Though she is hardly fit to run a public corruption unit, Democrats in the Texas state legislature nevertheless pushed through a $7.5 million appropriation. Perry responded with an ultimatum: Either Lehmberg would tender her resignation, or he would veto the funds.

Who Are 'Texans for Public Justice,' and Why Does Their Role in the Perry Case Matter? [Texas Gov. Rick] Perry is the first Texas governor to be indicted in office since 1917. He was indicted for threatening to veto funds for the Public Integrity Unit of Travis County's district attorney's office, because the head of that office, District Attorney Rosemary Lehmberg, had been caught drunk driving, and was later caught on tape abusing her power to try to get out of the DWI charge. [...] Democrats in Texas were muted, to say the least, at the time of Lehmberg's arrest in 2013, but reacted gleefully to Perry's indictment. [...] Notably, the Democrats from Hinojosa on down have been more than tolerant of Lehmberg's drunk driving and abuse of power. They have also stood silent in the face of the indictment of Dallas County Commissioner John Wiley Price on serious corruption charges.

The Partisan Farce to Get Rick Perry. This would be ordinary partisan tit for tat, except that a law enforcement office is involved. Political disputes should be resolved in political venues — legislative bodies and public debates — not in criminal courts. If Perry's veto is an abuse of power, then the state legislature could impeach him, as it did Texas Governor James "Pa" Ferguson nearly 100 years ago. Impeachment, however, is entirely unnecessary: The legislature could simply vote to override Perry's line-item veto. For failing to do so, should the entire legislature be indicted?

Keep Austin Corrupt? The story is a sordid one: Travis County district attorney Rosemary Lehmberg, who is in charge of the state's Public Integrity Unit, a governmental ethics enforcer, was arrested for, and subsequently convicted of, drunken driving. Video documentation of her booking showed her abusing the jail staff, making threats, and engaging in the worst sort of "Do you know who I am?" political muscle-flexing. The drunken driving was bad enough — and the ethics enforcer got an unusually stiff 45-day jail sentence, richly deserved — but the threats and attempted abuse of political clout were if anything worse. Governor Perry came to the reasonable conclusion that such a person should not be in charge of the Public Integrity Unit and demanded her resignation. She refused, and Democrats rallied around her, keenly aware that if she were to depart, then Governor Perry would appoint her successor.

State Rep. Ford pleads guilty to misdemeanor in bank fraud case. A year and a half ago, state Rep. LaShawn Ford left the federal courthouse in Chicago facing the loss of his legislative seat and potentially years behind bars if convicted of felony bank fraud charges. Today [8/4/2014], Ford pleaded guilty to a single misdemeanor tax count after federal prosecutors, in an unusual move, agreed to drop all 17 felony counts he faced. The development means Ford, 42, won't be forced to resign his post in Springfield and will likely be spared any prison time.

Ex-Ridgewood inspector apologizes for stealing $460,000 in quarters. As a prosecutor detailed the events that led him to this moment, parking meter coin thief Thomas Rica sat before Superior Court Judge Patrick Roma at his sentencing Wednesday [7/9/2014] completely expressionless. The intensely-tanned Hawthorne man stared down at the grain of the wood table before him — hands folded in his lap — as Assistant Bergen County Prosecutor Daniel Keitel detailed his methodic removal of $460,000 in parking meter quarters from a storage room inside Ridgewood's Village Hall.

Md. Senate candidate wanted for theft in Texas. A week before Maryland's primary elections, prosecutors in Texas are seeking to extradite a Baltimore candidate for state Senate on a felony charge of theft. Will J. Hanna, 43, who is challenging Sen. Lisa Gladden in the Democratic primary for the 41st Senate District, is accused of stealing a car six years ago from an attorney in Guadalupe County, Texas.

Why did 287,000-plus Californians vote for Leland Yee? One of the odder stats of Election Night: As of Wednesday morning, 287,590 Californians had cast ballots for indicted state Sen. Leland Yee for secretary of state. That's good for nearly 10 percent of the vote. That's also more votes than five other secretary of state candidates who haven't been indicted received.

Feds to charge North Miami mayor with mortgage fraud. Before she was elected mayor of North Miami last year, Lucie Tondreau co-hosted several radio programs that federal authorities say were the key to an $8 million mortgage fraud scheme. According to an indictment unsealed on Monday, Tondreau and co-host Karl Oreste, a mortgage company owner, used the Creole-language airwaves to reel in "straw borrowers" who filed bogus loan applications to buy 20 homes across South Florida — and then cut the future mayor and her partners in on the profits. Tondreau, 54, technically wasn't under arrest yet as of Monday afternoon — but only because she wasn't home when FBI agents showed up at her door. She was attending a convention in Las Vegas.

NYC Councilman Ruben Wills arrested. Queens Councilman Ruben Wills defiantly proclaimed his innocence — and then played the race card — following his arrest Wednesday morning [5/7/2014] in the looting of a not-for-profit group he once ran. "Not too many people have stood before the cameras and said they're innocent," Wills said after being released without bail from Queens Supreme Court. When a reporter countered that a number of busted pols actually had said exactly that, Wills, a Democrat, said: "That's disrespectful."

Rahm Emanuel shocked, shocked to discover he's been speeding and running red lights. Chicago Mayor Rahm Emanuel has his story and he's sticking to it. Caught on camera with his car and driver running red lights and speeding after piously declaring that red light cameras were all about the safety of children, not the $130 million dollars in revenue he's budgeted for 2014, the mayor now says [...]

Emanuel orders police bodyguards to slow down. Mayor Rahm Emanuel said Wednesday he's ordered his police bodyguards to slow down and stop running red lights after two vehicles in the mayor's motorcade were caught on camera speeding and blowing through stoplights. "As soon as I saw that or heard about the story, I said, 'Look. Follow the law. Nobody's above the law. Slow down. Period. Non-stop,'" the mayor said.

Despite felony, husband of clerk of courts oversaw state grants. The husband of Cook County Circuit Court Clerk Dorothy Brown was given oversight over millions of dollars in programs in Gov. Pat Quinn's scandal-plagued anti-violence initiative despite having a felony conviction for a financial crime, according to court records obtained by the Chicago Sun-Times. Benton Cook III pleaded guilty to a Class E felony in Tennessee in 1999 after writing more than $3,700 in worthless checks to a man who imported and sold artifacts from Africa, the records show.

Dem lawmaker's husband pleads guilty to Social Security fraud, other crimes. The husband of a Democratic lawmaker has pled guilty to Social Security fraud and other crimes. Henry A. Fellela Jr., the husband of Rhode Island Democratic state Rep. Deborah A. Fellela, pled guilty last week to illegally collecting more than $58,000 in Social Security benefits, according to local reports. Fellela pled guilty to five counts on charges of aggravated identity theft, credit card fraud, Social Security fraud and theft of government funds.

SF Supervisor Breed: fix public housing for homeless. Supervisor London Breed announced legislation Tuesday [4/15/2014] that would earmark $2.6 million to rehabilitate 172 public housing units that are too run down for people to live in — housing she wants used for homeless families. Breed is asking the city to spend the money immediately and outside the normal budget process, possibly to circumvent federal housing law, which requires hopeful public housing residents to be called off a wait list that has been full, and closed, for four years. [... "] We have to ask for forgiveness instead of permission," she said. "Let the federal government challenge us for being humane citizens. I'm OK with that kind of lawbreaking — to prioritize people who live on the streets. That's a chance the city needs to take."
[Emphasis added.]

Democrats Stole $75K Worth of TVs During 2012 Convention. Once again we get proof that Democrats are criminals, that they think others' property is theirs for the taking, and that they cannot be trusted with the story that they stole $75,000 worth of TVs after their national convention last year. LG Electronics, one of the world's biggest sellers of televisions, joined with Democrats to help supply the flat screen monitors that the Party needed throughout the convention center in Charlotte, NC in 2012. But once the party was over and all the delegates went home, along with those delegates somehow 72 of LG's large screen TVs also walked out the door never to be seen again.

California Dems Worried Their Corruption Scandals Will Benefit GOP. The unethical and illegal behavior of Democratic state senators in California, where Democrats have total control of the state legislature, is giving the state's Democratic Party concerns that the GOP may use the misbehavior to regain power. Since the beginning of 2014, every month has featured a Democratic state senator either being arrested or convicted. The latest arrest came Wednesday, as Sen. Leland Yee of San Francisco was arrested on federal corruption charges.

Former Elizabeth school board president convicted in free lunch scam. Former Elizabeth school board president Marie Munn was convicted today of stealing from the district's federal lunch program after falsifying applications to obtain free meals for her children. She faces three to five years in prison and a fine of up to $15,000 when she is sentenced in May. The charges against Munn came after an investigation by The Star-Ledger into abuses in Elizabeth's school lunch program found she had been receiving free or subsidized lunch for her children for several years despite an income that exceeded federal eligibility limits.

Former NH legislator arrested in Connecticut. James E. Ryan, a former state representative from Franklin who served as a state chairman for then-Sen. Joe Biden's presidential primary campaign in 2008, was arrested without incident in Connecticut Tuesday [3/18/2014] as a fugitive from justice. The state of New Hampshire listed him as a fugitive and issued a warrant for his capture on Feb. 21 when his whereabouts were unknown, said Jeff Lyons, spokesman for the state Department of Corrections.

The Democratic Party for years has accused the Republican Party of fostering a "culture of corruption." It has been a recurring campaign theme since the summer of 2005*. But upon closer examination, it appears that the political left is where there is a problem with corruption.

The subject of high-level big-money corruption on the political Left is discussed primarily on another page. The page you see below is about the small potatoes: nickel and dime local Democrats who have been accused of relatively minor — but not harmless — infractions. The people mentioned on this page are not Senators or Governors or Cabinet-level officials, just lower-level Democrats.

Please remember that the American system of justice includes a presumption of innocence: Anyone who is accused or suspected of a crime is presumed to be innocent until proven guilty in a court of law. Generally I try to refrain from mentioning cases like this until after a conviction or guilty plea has taken place.


---



This article includes no mention of the Senator's party affiliation.
Former Hospital Owner Will Say He Bribed Senator. The former owner of a tiny orthopedic hospital with an unusually heavy roster of spinal surgery patients was charged Friday [2/21/2014] with health care fraud in a $500 million scheme to defraud workers' compensation insurance providers with the help of a California state senator.

Convicted Trenton Mayor Tony Mack refuses to resign, vows to fight ouster. Mayor Tony Mack will not resign from office despite his conviction on federal corruption charges and is gearing up to fight a state Attorney General's Office attempt to have him removed by a judge, according to a statement from Mack's office yesterday [2/18/2014]. Mack returned to work at City Hall yesterday for the first time since his Feb. 7 conviction and even dropped in on a council meeting for a few minutes yesterday evening.

Ex-congressman arrested in Zimbabwe. Former Rep. Mel Reynolds (D-Ill.) has been arrested in Zimbabwe by immigration officers, according to multiple reports. [...] Reynolds resigned from Congress in 1995 after being charged with 12 counts of statutory rape, solicitation of child porn and obstruction of justice. The former congressman arrived to Zimbabwe in November, and was given a two-week visa, which was renewed and expired on Dec. 10. He has since remained in the country illegally, the report says. A source told AllAfrica that Reynolds shot more than 100 pornographic videos and 2,000 nude photos in his hotel room.

America's Most Perverted Ex-Congressman. [Scroll down] Assuming that even a fraction of what is being reported is true, such international antics seem like enough to convince even the ballsiest of pols to abandon any hope of a return to public office. Then again, we are talking here about Mel Reynolds, a former rising political star who, not three years after being elected to Congress, was forced from office in 1995 when he was convicted on 12 counts of solicitation of child pornography, obstruction of justice, and statutory rape for having sex with a 16-year-old campaign worker. The congressman was given a five-year prison term, during which time he was also convicted on 15 counts of bank fraud and lying to the Security and Exchange Commission, earning himself another 78 months behind bars. Alas, on his way out of the White House in 2001, Bill Clinton commuted the remainder of Reynolds's sentence.

No charges for North Haledon mayor, police chief who used borough generators for personal use. A northern New Jersey mayor and police chief won't face charges for taking borough generators for personal use following Superstorm Sandy last year.

Jersey City official with six-figure salary claims residence in affordable housing. A Jersey City department director who earns a six-figure salary claims to live in College Towers, an apartment complex on the West Side that caters to low- and middle-income families. Michael Razzoli, who runs the city Department of Public Works, says he resides in one of the co-op's College Drive buildings. But an application to College Towers says a resident's household income must not exceed $64,000. Razzoli, whose name is misspelled on the apartment's doorbell, makes $117,048 as the DPW director, in addition to a $65,085 annual pension as a retired firefighter.

Politician with cancer smoked for 40 years, sues over asbestos. Assembly Speaker Sheldon Silver's law firm has filed a class-action suit on behalf of Rep. Carolyn McCarthy, accusing more than 70 companies of potentially causing the Long Island congresswoman to develop lung cancer from asbestos. But the bizarre Weitz & Luxenberg suit fails to mention that the 69-year-old Democrat smoked heavily for 40 years — and that she never actually worked with the cancer-causing substance.

Fla. congressman's ex-chief of staff jailed for voter fraud scheme. The former chief of staff of a Democratic Florida congressman will serve 90 days in jail after admitting to a voter fraud scheme during the 2012 election. WSVN reports Jeffrey Garcia pled guilty Monday to one felony charge and three misdemeanor charges after admitting he illegally requested hundreds of absentee ballots while he was running the campaign for Rep. Joe Garcia, who he is not related to.

Sources: Search warrants issued for Phila. state senator's offices. Agents for the state Attorney General's Office on Friday [10/18/2013] searched Democratic State Sen. LeAnna Washington's two legislative offices in the Philadelphia area, seeking evidence related to campaign activity, according to three sources familiar with the search.

Ex-San Diego Mayor Filner charged with false imprisonment, battery. Former San Diego Mayor Bob Filner, who left office in a scandal over allegations of sexual harassment, has been charged with one felony count of false imprisonment and two misdemeanor counts of battery, San Diego Superior Court officials said Tuesday [10/15/2013]. [...] Filner, 71, the city's first Democratic mayor in 20 years, resigned Aug. 30 after cutting a deal with the City Council for the city to defend him against a sexual-harassment lawsuit filed by an ex-staffer.

Update:
Bob Filner sentenced in battery, false imprisonment cases; no jail. A Superior Court judge Monday [12/9/2013] accepted the major terms of the plea bargain of ex-Mayor Bob Filner, sentencing him to 90 days of home confinement with no jail time. Filner pleaded guilty in October to a felony charge of false imprisonment and two of misdemeanor battery, all involving women.

DiVincenzo could face big fines for allegedly using campaign funds for vacations, sporting events. Essex County Executive Joseph DiVincenzo faces big potential fines for allegedly using campaign funds to pay for trips to Puerto Rico, sporting events, a tuxedo, parking tickets and other personal expenses, the state's campaign finance watchdog agency said today [10/2/2013]. The Election Law Enforcement Commission issued a 13-count complaint against the Essex Democrat, charging he violated state law by misusing campaign funds at least 51 times, with $16,548, over a two year period from 2010 to 2012.

Arrests of 3 Mayors Reinforce Florida's Notoriety as a Hothouse for Corruption. Even by Florida standards, the arrests of three suburban Miami mayors on corruption charges within a month were a source of dismay, if not exactly a surprise. [...] Not that such situations are unusual in Florida, which led the country in convictions of public officials — 781 — between 2000 and 2010, according to Department of Justice figures.

Is Eric Schneiderman a Crook? Shirley Huntley is now in jail. Who is Shirley Huntley? Ms. Huntley is formerly Senator Shirley Huntley. Like Eric Schneiderman, Huntley is a former member of the New York State Senate and a liberal Democrat. Ms. Huntley, a 74-year-old grandmother, is in the slammer for a year and a day beginning in May of this year as the result of a federal corruption investigation. The story gets better.

Another D.C. mayor campaign aide pleads guilty. The federal probe into the secret "shadow campaign" that helped clinch Mayor Vincent C. Gray's electoral victory in 2010 has reached the mayor's inner circle. One of his closest friends and longtime advisers, Vernon Hawkins, described as the field marshal who ran the lavishly funded, off-the-books parallel campaign, pleaded guilty Tuesday [8/13/2013] to misleading FBI investigators.

Michael Brown charged with bribery. Federal prosecutors on Friday [6/7/2013] charged former D.C. Councilman Michael Brown with one count of bribery, ending months of silence about long-running probes of corruption in District politics and triggering speculation about where the investigations will ultimately lead. U.S. Attorney Ronald Machen Jr.'s prosecutors filed the felony charge in a criminal information, a type of court document that indicates the existence of a plea agreement.

Top staffer for Florida Democratic Rep. Garcia resigns amid voting fraud probe. The top staffer for Florida Democratic Rep. Joe Garcia resigned this weekend after being implicated in a voting-fraud scheme. Chief of Staff Jeffrey Garcia resigned Friday [5/31/2013] after taking responsibility for the plot and being asked by the congressman for his resignation.

The Editor says...
The congressman himself is to be commended for cleaning up his office.

FBI opens criminal investigation of Dallas DA Craig Watkins. The FBI and the U.S. attorney for the Eastern District of Texas have officially opened a criminal investigation into Dallas County District Attorney Craig Watkins. Lawyers with knowledge of the federal inquiry told The Texas Lawbook that the investigation focuses on Watkins' decision to seek criminal mortgage fraud charges against oil heir Al Hill III in 2010. Those lawyers, who describe the federal investigation as "extremely serious" and "very active," said it concerns whether Watkins brought the charges against Hill III because one of his political contributors asked him to do so or because he thought it would please his supporters.

Dem Operative Who Illegally Recorded McConnell: 'I'd Do It Again'. Typically, when you illegally record someone, that makes you a perpetrator. Not in the world of the left, where illegally recording Senate Minority Leader Mitch McConnell (R-KY) from a hallway outside his office wins you plaudits and status as a victim.

This may explain why dead people vote for Democrats — to keep those monthly checks coming!
Audit finds 1,164 dead among Massachusetts welfare recipients. A stunning $2.39 million in benefits were paid out to more than 1,160 people who were listed as dead, according to a scathing new audit of the Department of Transitional Assistance. The report, released this afternoon by state Auditor Suzanne Bump's office, also showed where DTA failed to use technology that could have identified $15 million in questionable benefits and shelled out a $1 million more to those using fake Social Security numbers.

Jury convicts former South Texas DA of corruption. A former Texas prosecutor and one-time candidate for Congress was convicted Friday of accepting bribes in exchange for court favors, including an $80,000 payment in a scheme that allowed a convicted murder to escape.

Court Rules Election Fraud Got Obama On The Ballot In 2008. Democrats keep telling us that there's no reason to worry about securing the ballot or checking voter ID because fraud happens so seldom that it's practically inconsequential. Tell that to a jury in Indiana that just ruled both Barack Obama and Hillary Clinton only got on the Indiana primary ballot in 2008 because of election fraud.

Dem Officials Convicted of Fraud in Getting Obama, Clinton on 2008 Ballot. In 2008, both Barack Obama and Hillary Clinton got on the ballot illegally in the presidential primary in Indiana. On Thursday, two Democratic political operatives were convicted on all counts relating to the scheme.

Trial begins for officials accused in Obama, Clinton ballot petition fraud. The trial is underway for a former Democratic official and a Board of Elections worker who are accused of being part of a plot that has raised questions over whether President Obama's campaign — when he was a candidate in 2008 — submitted enough legitimate signatures to have legally qualified for the presidential primary ballot. The two face charges of orchestrating an illegal scheme to fake the petitions that enabled then-candidates Obama, and Hillary Clinton, to qualify for the race in Indiana.

Officials found guilty in Obama, Clinton ballot petition fraud. A jury in South Bend, Indiana has found that fraud put President Obama and Hillary Clinton on the presidential primary ballot in Indiana in the 2008 election. Two Democratic political operatives were convicted Thursday night in the illegal scheme after only three hours of deliberations. They were found guilty on all counts.

Ballot-fraud convictions shed light on Obama's '08 campaign. Two former Indiana Democratic Party officials have been convicted on multiple counts of election fraud. Two St. Joseph County Democratic operatives have been found guilty of conspiring to forge signatures in order to get both Obama and then-presidential hopeful Hillary Clinton on the ballot in Indiana.

Aftermath of forgery trial. Local party leaders and others reacted Friday [4/26/2013] to the verdict in the forgery trial involving former longtime chair of the county and congressional district Democratic Party Butch Morgan and party member Dustin Blythe. Accused of conspiring to forge signatures on petitions to place Democratic candidates on the state primary ballot in 2008, the two were convicted Thursday on multiple felony counts after three days of testimony. Morgan faces up to 22 years in prison, and Blythe faces up to 75 years.

Indiana Dems Convicted for Obama, Clinton Ballot Petition Forgery Scheme. Two Democratic political operatives have been convicted for a scheme that involved forging petitions to get Barack Obama and Hillary Clinton on the 2008 primary ballot in Indiana. Convicted Thursday on felony conspiracy charges related to the scheme, Butch Morgan Jr. directed Democratic officials to forge the petitions, which are required for candidates on the ballot. The second man, Dustin Blythe, was also convicted on felony forgery charges, Fox News reports.

Trial begins for officials accused in Obama, Clinton ballot petition fraud. The trial is underway for a former Democratic official and a Board of Elections worker who are accused of being part of a plot that has raised questions over whether President Obama's campaign — when he was a candidate in 2008 — submitted enough legitimate signatures to have legally qualified for the presidential primary ballot. The two face charges of orchestrating an illegal scheme to fake the petitions that enabled then-candidates Obama, and Hillary Clinton, to qualify for the race in Indiana.

Bronx Democratic Assemblyman arrested for taking $20,000 in bribes. The ever-expanding cesspool of political corruption in New York claimed a Bronx assemblyman Thursday [4/4/2013], barely two days after a state senator and five other political figures were busted in a separate bribery scheme.

Four NY Democrats Sentenced to Community Service, Jail Time For Role in Voter Fraud Case. Four Democrats involved in an upstate New York voter fraud scandal were sentenced yesterday [3/12/2013] for their respective roles, receiving punishments ranging from hundreds of hours of community service, to jail time. The group consisted of a former city clerk, an ex-City Councilman, a Democrat operative, and a Committeeman who a year ago had declared ballot forgery in upstate New York to be "a normal political tactic". Those sentenced yesterday were cooperating witnesses in a scheme which saw dozens of voters testify that absentee ballots had been submitted in their names during the 2009 Working Families Party (WFP) primary.

Nun & poll worker charged with voter fraud. A nun, a poll worker and a senior citizen are charged with voter fraud in Hamilton County stemming from the contentious 2012 presidential election. Russell Glossop, 75, Melowese Richardson, 58 and Sister Marguerite Kloos each face charges of voter fraud.

Cincinnati poll worker charged with voting half dozen times in November. She admitted voting twice in the presidential election last November, and now, Obama supporter Melowese Richardson has been indicted for allegedly voting at least six times. She also is charged with illegal voting in 2008 and 2011. The 58-year-old veteran Cincinnati poll worker, indicted Monday [3/11/2013], faces eight counts of voter fraud. Two others, one of whom is a nun, have been charged separately.

S.A. Democratic stalwart eyed. Seven months after hosting a private $35,800-a-plate fundraiser for President Barack Obama at his home in The Dominion, nationally recognized plaintiff's lawyer and Democratic Party stalwart Mikal C. Watts finds himself under federal investigation over the legitimacy of his client list in a case stemming from the 2010 BP oil spill.

Defense: Mayor didn't know salary was illegal. The unschooled and illiterate former mayor of the scandal-ridden suburban city of Bell [California] had no training that would have alerted him that his huge salary was illegal, his lawyer told a jury in closing arguments.

Mayor of small city was 'too stupid and uneducated' to know his $100k salary was illegal, his lawyer argues. The former mayor of Bell, California, was too stupid and uneducated to know his $100,000 salary for the part-time city job was illegal, his lawyer argued today. Oscar Hernandez is illiterate, has no high school degree and didn't even finish elementary school, defense attorney Stanley Friedmand told jurors.

The Editor says...
If this is true, it seems like his political opponents would have discovered this already, and would have used it against him.

Florida Dem Engulfed in Scandals. Florida Democratic State Rep. Daphne Campbell and her family are being investigated for several counts of fraud and corruption. The Miami Herald reports the Campbell family scandals include attempting to change Florida law in order to get out of five traffic tickets, Medicaid fraud, tax fraud, identity fraud, grand theft, voting fraud, wrongful deaths, and mistreatment of seniors. Campbell denies any wrongdoing.

Latest arrest in Maverick County. Another Maverick County commissioner was indicted on allegations of corruption Thursday [1/17/2013], making him the third of five commission members facing federal charges. With the arrest of Precinct 4 Commissioner César Flores, 46, only Precinct 3 Commissioner Jose Luis Rosales and County Judge David Saucedo are not under indictment.

Newly elected Nashua representative Laughton a convicted felon. Newly elected state representative Stacie Laughton, a Gate City Democrat, has been getting national attention since her win earlier this month, which made her the first openly transgender elected official in the state. But this weekend, that attention turned negative after a story in the Laconia Daily Sun revealed that Laughton served four months in jail in 2008 on felony charges of conspiracy to commit credit card fraud.

Hamilton Mayor John Bencivengo is guilty of taking $12,400 in bribes from insurance broker. Hamilton Mayor John Bencivengo was convicted today of accepting $12,400 in bribes from a health insurance broker in exchange for his influence over a lucrative school board contract. The verdict of guilty on all counts came after four and a half hours of deliberations by jurors at the federal courthouse in Trenton. Bencivengo, 58 faces up to 20 years in prison when he is sentenced on the bribery and extortion counts.

Chicago Mayor Rahm Emanuel On City's Illegal Recordings Of Conversations With Journalists: 'Much Ado About Nothing'. Chicago city hall officials are in a bit of trouble for recording phone conversations with Chicago Tribune reporters without their consent. [...] Why is this a big deal? Because recording a conversation without the consent of all parties is a felony in Illinois. But what happens when city hall officials, who should be familiar with these laws, violate them? Not much.

N.C. Democrat admits he's voted 4 times already and will vote again on election day. It's amazing what people will say online. A North Carolina Democrat named Jim Turner posted on his Facebook page that he has voted FOUR times already and will vote again on election day.

8-Time Felon Aims for State (Not Big) House. People say politicians can't be trusted, but what about when it comes to an eight-time felon running for public office? Brian Banks, 35, convicted of writing bad checks and credit card fraud, is vying for Michigan's 1st House District this November. The Democrat, whose last conviction for fraud-related charges was eight years ago, won a close primary election. Banks, who did not have to face an incumbent, beat four other Democratic opponents by a margin of only 100 votes.

Essex County clerk admitted fraud and agreed to resign, but never did. Rocio Rivera pleaded guilty to voter fraud last year when she admitted to fraudulently submitting absentee ballots in an effort to elect Teresa Ruiz to the state Senate for Essex County in 2007. As part of a plea deal, Rivera agreed to resign from her job as a clerk in the Essex County Sheriff's Office. She never did.

FBI Arrests Trenton Mayor, Others in Corruption Probe. Federal authorities arrested Trenton Mayor Tony Mack and more than half a dozen other people early Monday [9/10/2012] in connection with an ongoing corruption probe, NBC 4 New York first reported Monday. Mack faces federal charges including conspiracy to obstruct commerce by extortion. Joseph "JoJo" Giorgianni, a top campaign contributor, and six others were also taken into custody.

Arkansas lawmaker pleads guilty to election charge. A Democratic state legislator from east Arkansas, his father and two campaign workers pleaded guilty Wednesday to conspiracy to commit election fraud after federal prosecutors said they bribed absentee voters and destroyed ballots in a special election last year.

Corrupt Chicago Pol Endorses Obama, Resigns. State Rep. Connie Howard, a Chicago Democrat who endorsed Barack Obama in February, resigned early this month as prosecutors investigate alleged corruption in the AIDS awareness group Howard cofounded.

State Sen. Huntley set to turn self in to authorities following investigation into nonprofits. State Sen. Shirley Huntley announced today that she would surrender to police, months after damning reports surfaced that her ties to nonprofits cost taxpayers more than $400,000. Huntley, a Democrat who represents Jamaica, Laurelton and South Ozone Park in Queens, told reporters in front of her home today that she would be indicted and arrested Monday [8/27/2012].

Public School Official Accused of Rape, Murder Considers City Council Run. Mike Rios has the best reason of all for running: he says he wants to fight corruption.

Conservatives blast Chick-fil-A 'Tastes like hate' vandalism. As police and store employees grappled with graffiti that appeared overnight on the back wall of a Torrance Chick-fil-A, online supporters and protesters alike criticized the vandalism. "Tastes like hate" was scrawled in large black lettering on the wall of the restaurant, mimicking the chain's advertising.

Torrance Chick-Fil-A Vandalized. The store manager of a Chick-fil-A in Torrance says the restaurant was targeted by vandals overnight.

More about the left-wing attack on Chick-Fil-A.

Mississippi NAACP leader sent to prison for 10 counts of voter fraud. While NAACP President Benjamin Jealous lashed out at new state laws requiring photo ID for voting, an NAACP executive sits in prison, sentenced for carrying out a massive voter fraud scheme. In a story ignored by the national media, in April a Tunica County, Miss., jury convicted NAACP official Lessadolla Sowers on 10 counts of fraudulently casting absentee ballots. Sowers is identified on an NAACP website as a member of the Tunica County NAACP Executive Committee.

NY Democrat: Voter fraud part of 'culture for both major political parties' in the Empire State. The retrial of former Troy, N.Y., City Councilman Michael LoPorto on ballot fraud charges has revealed detailed testimony about the casting and soliciting of absentee ballots. LoPorto was charged with 22 counts of second-degree criminal possession of a forged instrument for his role in an alleged Democratic Party attempt to steal a city council primary victory in 2009, according to the Times Union. Robert Martiniano, a former Democratic candidate for the City Council's second district, testified that forging absentee ballots is a tradition in local politics.

State rep charged with domestic kidnapping, assault. Rep. Carlos "Tony" Henriquez of Dorchester was arrested early this morning on charges of domestic kidnapping and assault stemming from an incident involving a woman who fled from his car, Boston police said.

S.F. gay rights advocate arrested over child porn. San Francisco police have arrested veteran gay rights advocate Larry Brinkin in connection with felony possession of child pornography. Brinkin, 66, who worked for the San Francisco Human Rights Commission before his retirement in 2010, was taken into custody Friday night [6/22/2012].

Gay Rights Icon Arrested on Child Porn Charges. Larry Brinkin, the gay activist who led the fight to get San Francisco to recognize domestic partnerships, was arrested for child pornography today [6/26/2012]. Items seized from his home included computers, videos, tapes, and discs. He had been a long-time employee of the Human Rights Commission, and a central figure in the gay rights movement.

Gilchrist indicted for voter fraud. Robert Gilchrist, former director of the Lorain County Community Action Agency and Lorain city official, was secretly indicted on four counts of illegal voting. The charges stem from a complaint the Lorain County Board of Elections received about Gilchrist voting in the wrong Lorain city ward in the November 2009, May 2010, November 2010 and May 2011 elections.

John Arriola resigns as Davidson County clerk, avoiding indictment. Embattled Davidson County Clerk John Arriola, pursued by prosecutors and scrutinized by fellow elected officials and voters for nearly a year, plans to resign at the end of this week rather than face the possibility of a felony indictment.

Dem Cronyism in Colorado. Local tax officials in Colorado approved more than $200,000 in tax breaks for a prominent family who made political donations to the officials' campaigns, the Denver Post reports.

D.C.'s Delinquents: Half the District's Leaders Have Been Federally Investigated. From drug possession to tax fraud, city officials in Washington, D.C. are notorious for being less than law abiding. In the past four years half of D.C.'s top government officials, including D.C. councilmembers and the mayor, have been under investigation by either federal authorities or the D.C. board of elections. Two have resigned and two have served prison time.

D.C. Council Chairman Kwame Brown is charged with bank fraud and is making plans to resign. D.C. Council Chairman Kwame Brown (D) was charged Wednesday [6/6/2012] with bank fraud, according to documents released this afternoon, and he has told other council members he plans to resign. Brown has been the subject of a long-running corruption investigation.

Pedro Espada Jr. found guilty of theft and fraud. Ex-state Sen. Pedro Espada Jr. got blasted with a grand slam of guilty verdicts today by a Brooklyn federal court jury — which then declared itself deadlocked on the remaining charges against Espada and his son. Espada was convicted of four separate counts of theft related to his rampant looting of the Bronx-based health care charity he controlled for decades.

DOJ Asked to Investigate How Obama Campaign Co-Chair Obtained Stolen IRS Tax Return. The National Organization for Marriage is asking the U.S. Department of Justice to investigate and prosecute the individuals responsible for leaking the organization's confidential U.S. tax return and then illegally publishing it. The stolen tax return was first published by the Human Rights Campaign and subsequently the Huffington Post. HRC is led by Joe Solmonese, who also serves as a co-chairman of President Obama's reelection committee.

Fraudulent Voting Plagues America. Just this week, in fact, new vote-fraud charges were filed against the mayor of an Indiana town who stands accused of serious improprieties with absentee ballots. Also this week, a Democratic precinct chairwoman candidate was indicted for arranging for her son, who isn't registered, to vote for his father — without the father's permission. And in April alone in Virginia, 38 people were officially charged with vote fraud and another 10 earlier indictees were convicted, leading the Richmond Times-Dispatch to publish a rare editorial retracting an earlier piece that had claimed vote fraud is virtually non-existent. In all, 46 states in the past decade have prosecuted people for vote fraud.

Democratic precinct chairwoman candidate indicted in voter fraud case in Fort Worth. A Democratic precinct chairwoman candidate has been indicted on suspicion of conspiring to arrange an illegal vote last year. Hazel Woodard James, 40, is accused of arranging for her son — who was not a registered voter — to vote on behalf of his father. The incident reportedly came to light when the father showed up later in the day to vote in the same precinct, 1211, for which James is now running to be chairwoman.

Top ICE figure pleads guilty in brazen, $500G scam. In a brazen criminal scheme to defraud taxpayers, one of the highest-ranking officials in the U.S. Immigration and Customs Enforcement agency pleaded guilty Tuesday [5/1/2012] in federal court to helping embezzle more than $500,000 from the federal government. Over three years, James Woosley and at least five other ICE employees scammed the agency by fabricating expenses for trips that were never taken and for hotel, rental car and restaurant expenses that did not exist, according to court records.

Texas Dem DA Charged with Extortion. Democratic Texas congressional candidate Armando Villalobos was charged Monday [5/7/2012] with extortion and fraud.

Former Sen. Kruger sentenced to 7 years for taking $500k in bribes. Calling himself "broken, destroyed and disgraced" a Brooklyn politician who admitted taking $500,000 in bribes with the aid of his live-in boyfriend slumped in a courtroom chair as he was sentenced to seven years in federal prison.

Staffer claims sexual harassment by NC Dem official; Party fears credibility 'doomed'. A former North Carolina Democratic Party staffer was sexually harassed by a party official, made a financial settlement with the party and signed a non-disclosure agreement to keep the incident quiet, according to emails obtained by The Daily Caller. "If this hits the media, the Democratic Party, our candidates, and our credibility are doomed in this election," reads one email exchange between state Democratic leaders.

North Carolina Democratic Party executive director resigns. North Carolina Democratic Party executive director Jay Parmley resigned Sunday [4/15/2012] in the wake of allegations that he sexually harassed one of his former communications staffers. Last week The Daily Caller uncovered emails that seemed to show that an unidentified state Democratic Party official, later revealed to be Parmley, sexually harassed communications staffer Adriadn Ortega. The emails indicated that the Democratic Party made a financial settlement with Ortega, and that both Ortega and Parmley signed non-disclosure agreements to keep the incident quiet.

Four charged in petition forgery case. A former St. Joseph County Democratic leader is among four people the prosecutor's office charged Monday [4/2/2012] following an investigation into allegedly fake petitions from the 2008 Indiana primary. The news is the latest development in a scandal The Tribune and Howey Politics Indiana uncovered last fall by reporting that hundreds of county residents' signatures had been forged on petitions used to qualify Democratic presidential candidates for the primary ballot.

4 Indiana Dems charged with election fraud in 2008 presidential race. Felony charges related to election fraud have touched the 2008 race for the highest office in the land. Prosecutors in South Bend, Ind., filed charges Monday against four St. Joseph County Democratic officials and deputies as part of a multiple-felony case involving the alleged forging of Democratic presidential primary petitions in the 2008 election, which put then-candidates Barack Obama and Hillary Clinton on the Indiana ballot.

Dems: Vote for accused bribe-taker. In the parks, churches, bowling alleys and VFW halls of Illinois, candidates for president, state supreme court, state representative and every office in-between made their last-minute pitches before Tuesday's primary elections. Perhaps the most audacious plea came from West Side Democratic elected officials who urged voters to support an Illinois House member charged with bribery. It looks bad, they acknowledged, but it will prevent the seat from falling into the hands of Republicans.

Chicago public schools food chief under fire for accepting gifts from vendors. The Chicago Public Schools food director and two of her staff accepted $87,000 in gifts from the two largest food vendors to the system, says a report by the CPS inspector general. Mayor Rahm Emanuel and Chicago Public Schools chief Jean-Claude Brizardhave both called for Louise Esaian to step down.

Horsford forgets to file federal financial disclosure form. State Sen. Steven Horsford, D-Las Vegas, who is running to represent Nevada's newest congressional district, seems to have overlooked filing his federal personal financial disclosure form.

Former City of Detroit Treasurer Jeffrey Beasley Indicted for Taking Bribes and Kickbacks. The indictment charges that Beasley conspired with others to personally enrich himself and his co-conspirators by accepting bribes in the form of cash, travel, meals, golf clubs, drinks, gambling money, hotel stays, entertainment, Las Vegas concert tickets, massages, limousine service, private plane flights, and other things of value. These bribes to Beasley and his co-conspirators came from individuals who had business before the General Retirement System and the Police and Fire Retirement System of the City of Detroit.

Editor's note:
This was also reported here and here.

Beavers says feds indicted him on tax charges when he wouldn't wear wire. Cook County Commissioner William Beavers was indicted Thursday [2/23/2012] on charges he failed to pay taxes on tens of thousands of dollars in campaign funds that he used to pay off personal expenses. But the storied, tough-talking 77-year-old Democrat denied the charges and said he was indicted after he refused to wear a wire on fellow Cook County Commissioner John Daley. "I'm too old to be a stool pigeon," Beavers said.

State Rep. Richard Steinberg quits legislative office. Under Secret Service investigation for sending stalker-like texts to a federal prosecutor, Democratic state Rep. Richard Steinberg on Friday [2/24/2012] abruptly resigned his Miami Beach seat.

Yet Another Anthony Weiner. This time it's a Democratic State official from NJ named Louis Magazzu.

Reid Ally Target of FBI Probe into Campaign Donations. A major Democratic power-player in Nevada is under FBI investigation for illegal campaign contributions. Harvey Whittemore, former lobbyist and land developer who has close ties to Senate Majority Leader Harry Reid (D-Nev.), is being investigated by federal agents for reportedly funneling donations through family members to skirt campaign finance laws, the Las Vegas Review-Journal reported on Friday [2/10/2012].

Calif. Democratic candidate withdraws from race after pleading guilty to bribery. A former California Democrat mayor and candidate for the state Assembly will plead guilty to soliciting and accepting more than $10,000 in bribes from a developer. John Tran, an El Monte Union High School District board member and former Rosemead mayor and councilman, faces up to 10 years in prison and $250,000 in fines for extorting bribes from a land developer in exchange for advancing the developer's project.

Man on probation, fined for role in tea party scam. A former Oakland County Democratic Party operative was sentenced to a year of probation and ordered to pay more than $2,500 in fines and court costs for his role in creating fake tea party candidates during the 2010 election in an effort to siphon off support for Republican candidates. Jason Bauer, 31, of Waterford said nothing Wednesday [1/11/2012] as Oakland County Circuit Judge James Alexander, a former official with the county's Republican Party, told Bauer: "This is as heinous as someone who tries to kill somebody else."

Dawn Howard now focus of election fraud investigation. A woman twice disqualified from candidacy for Congress is now at the center of a voter fraud investigation. ... On Friday morning [1/13/2012], the elections board began an investigation that can ultimately lead to felony election fraud charges and a maximum sentence of 18 months in prison. "There is some evidence that someone has attempted to forge signatures of electors," said Board Chairman William Cline.

Assemblyman William Boyland & aide enter not-guilty pleas to corruption charges. Brooklyn Assemblyman William Boyland Jr. and his chief of staff pleaded not guilty Wednesday [1/4/2012] to a federal indictment charging them with soliciting bribes from undercover FBI agents. Boyland and Ry-Ann Hermon are charged in a 19-count indictment alleging multiple pay-to-play schemes in the legislator's Bedford-Stuyvesant and Brownsville district involving carnivals and real estate development.

Democratic fundraiser convicted of engineering $21 million bank fraud scheme. A Democratic fundraiser was found guilty Friday [12/30/2011] of engineering a $21 million bank fraud scheme. Courtney Dupree was convicted of vastly overstating the billings of his Long Island City-based lighting company GDC Acquisitions in order to fraudulently obtain a loan from Amalgamated Bank. Dupree sat stone-faced as the verdict was read in Brooklyn Federal Court. He faces up to 30 years in prison.

Report: Questions raised about judicial nomination for Schumer's brother-in-law. The White House's nomination of Kevin McNulty for a federal judgeship did not garner much attention, but now some anonymous voices are griping about McNulty's connection to Sen. Charles Schumer (D-N.Y.). McNulty is married to Schumer's sister, Fran, although the White House's announcement of his nomination for the United States District Court for the District of New Jersey on December 16 did not say so.

Woman faces felony absentee ballot fraud charge. A veteran Pike County educator and former county commissioner faces two felony charges in connection to a voter fraud case. Pike County District Attorney Gary McAliley said Karen Tipton Berry, 59, of Glenwood, turned herself in to investigators with the district attorney's office on Tuesday. Court records show investigators with the Pike County District Attorney's Office charged her with felony absentee ballot fraud and felony first-degree perjury.

Meeks' Crony Ahmad Indicted in $50 Million Fraud. On Friday, a federal grand jury in Brooklyn, New York indicted Edul Ahmad, a Guyanese businessman who was last month arrested in a $50 million mortgage-fraud scheme. Ahmad made an unsecured personal loan to Rep. Gregory Meeks (D-NY) that was repaid only after Meeks' finances came under scrutiny by the FBI.

N.J. Mayor Resigns Amid Male Prostitution Scandal. The mayor of Medford, N.J., Chris Myers, has resigned following months of allegations that the married father had hired a male prostitute while on a trip to California in October 2010.

Another NY Democrat Caught With His Pants Down. You won't be reading this story in any national news outlets since the offender is a Democrat. Put an "R" behind his name and it would go viral.

Trial begins for ex-Democratic Party treasurer. When Dwayne Adams was chosen in 2008 to serve as treasurer of the Bexar County Democratic Party, $202,000 sat in a party bank account intended solely to pay for that year's primary election. A year and two bounced checks later, it contained $158, according to prosecutors and witnesses as testimony began Wednesday [11/2/2011] in Adams' felony embezzlement trial. Adams, 56, could face up to 20 years in prison if jurors find him guilty of misappropriating or outright stealing between $100,000 and $200,000 from the political organization.

Puerto Rico Official Accused of Cheating on Electric Bills. Education Secretary Jesus Rivera on Wednesday was the center of Puerto Rican media attention after El Nuevo Dia newspaper reported that he sought to use electricity without paying for it. ... In another similar case, the former director of AEE, Alberto Escudero, lasted just two days in the post after he was accused of being in arrears on his electric bill and altering the power meter at his former residence.

Elizabeth NJ school board president:
I didn't know my children were receiving free lunches. Amid a growing criminal investigation, the president of the Elizabeth Board of Education said today she has repaid the school district $2,682 to cover the cost of six years of free meals her children were not entitled to.

Former clean energy official succumbs to power of green. The former chief financial officer for an organization devoted to promoting green energy admitted Tuesday he succumbed to the allure of another green — cash money. Cameron J. Potter pleaded guilty Tuesday [9/13/2011] before U.S. District Judge Thomas Phillips to bilking the Department of Energy of more than $400,000 intended for legitimate use by the Southern Alliance for Clean Energy to promote renewable energy sources, typically dubbed "green energy."

More about solar power and green jobs.

A Congresswoman's Cause Is Often Her Husband's Gain. [Scroll down] But the congresswoman's efforts also benefited her husband, a physician whose nephrology practice directs medical services at the hospital's kidney care department — an arrangement that expanded after her intervention and is now reflected in a $738,000-a-year contract with the hospital. Ms. Berkley's actions were among a series over the last five years in which she pushed legislation or twisted the arms of federal regulators to pursue an agenda that is aligned with the business interests of her husband, Dr. Larry Lehrner.

For 'briefing,' $20,000 lunch is on the House. A congresswoman who has been investigated by authorities for misuse of public money billed $20,000 to taxpayers for an elaborately catered luncheon this summer, the only one of its size funded by the public. Rep. Laura Richardson, California Democrat, used her congressional office fund, normally set aside for expenses such as payroll, computers and paper, to host a multicourse luncheon May 20 in her district, records released this week show.

Another politician forced to resign. New Jersey democrat Louis Magazzu, 53, admitted sending the photos to the woman he said he had been corresponding with online for several years. He claims she requested the pictures but was working with an 'avowed political enemy' at the time and that he did not know.

Quinn appoints Burkes' daughter to $117,000-a-year post. Democratic Gov. Pat Quinn on Wednesday [7/27/2011] gave a highly paid position to the daughter of the Illinois Supreme Court justice who swore him into office and a powerful Chicago alderman who was a major campaign donor. Attorney Jennifer Burke, 41, was named to the Illinois Pollution Control Board, a post that pays $117,043, Quinn's office said.

Suburban school official, board member indicted in kickback scheme. A former North Chicago school board member and her district's transportation director were accused Thursday of taking kickbacks totaling at least $800,000 over 10 years from contractors who had been awarded lucrative school bus contracts. Gloria Harper, 59, of North Chicago, was a member of the board of North Chicago Community Unit School District 187, and Alice Sherrod, 59, of Gurnee, was in charge of transportation for the 4,000 students, prosecutors said in announcing a 26-count indictment against them and three contractors.

DC Schools 'Cheating' Scandal Heats Up. The story involves possible cheating on tests by "erasure corrections," bonuses handed out to those teachers and principals overseeing the testing, and [Michelle] Rhee's feigned innocence about the matter. ... If Rhee's "double-digit growth" numbers sound too good to be true they probably are. A March 2011 report in USA Today investigated an abnormal amount of erasures occurring on standardized tests in 103 public schools for the 3 years Rhee was at the helm.

Why Weiner can't quit: The New York Post may have discovered why Anthony Weiner is so reluctant to resign from Congress: he can't afford to. According to the post, Weiner is not a lawyer, like so many of his congressional colleagues, nor does he have any business experience. Weiner is truly a public parasite, a purely professional politician. Politics has been his entire life experience since his start as a congressional staffer and he knows no other means of earning a living.

What if Rep. Weiner were Rev. Weiner? Catholic League president Bill Donohue comments as follows: Priests who engage in lewd conversations with teenagers are suspended from ministry for committing a "boundary violation," and are charged with sexual abuse. But Rep. Anthony Weiner can send pornographic images of himself to young girls and he is free as a bird. Indeed, the majority of New Yorkers say he should not resign.

Barney Frank's Friends with Benefits. If you want to watch a corruptocrat start sputtering like Porky Pig with allergies, confront him with three simple words: conflict of interest.

State lawmaker's son charged with Medicaid fraud. Gregory Campbell, the son of Democratic state Rep. Daphne Campbell, has been snared in a $299,000 Medicaid scheme in which he is accused of fraudulently billing the agency for clients he didn't provide any services for. The charges include grand theft, organized fraud, and Medicaid fraud, all first-degree felonies.

Top official from Obama-backed black chamber faces criminal charges. A top official from the U.S. Black Chamber, Inc. — the Obama-backed, rival upstart to Harry Alford's National Black Chamber of Commerce — has a checkered past and faces criminal charges from allegations he exploited a Hurricane Katrina victim.

Rangel aide admits: I'm a tax cheat, too. You know what they say about birds of a feather. James Capel, a former top aide to Rep. Charles Rangel, 'fessed up in Manhattan Criminal Court to being a tax cheat yesterday — just like his embattled boss. Capel, who earned nearly $160,000 running Rangel's New York office before leaving the job in February, pleaded guilty to one count of failure to file a tax return and two counts of tax fraud, all misdemeanor charges.

Rep. Anthony Weiner had more than $2000 in upaid parking tickets. Rep. Anthony Weiner has a little bit of 'splaining to do. The self-appointed scourge of diplomatic scofflaws in Manhattan, Weiner racked up more than $2,000 in parking tickets around Capitol Hill. From 2007 to March of this year, Weiner's ticket total was $2,180 for violations near the Capitol and at Reagan Washington National Airport, Roll Call, the Capitol Hill newspaper, reported Tuesday [3/29/2011].

Rock Island state's attorney pleads guilty, resigns. Rock Island state's attorney Jeff Terronez has pleaded guilty to providing alcohol to a minor a day after he said he would resign his post.

The Editor says...
There is no mention in this article of Mr. Terronez's party affiliation; therefore, he must be a Democrat.

Wisconsin Judge Sumi's Conflict(s) of Interest. FreedomEden's Mary writes: "Jake Sinderbrand, son of Judge Maryann Sumi, poses a bit of a problem for his mother." Sumi is the county judge who on Friday temporarily blocked implementation of the collective bargaining-related law passed by the Wisconsin legislature and signed by Governor Scott Walker. ... You see, Jake Sinderbrand is "a former field manager with the AFL-CIO and data manager for the SEIU State Council." Both organizations have members who are employed in Wisconsin's public sector. That's already a pretty clear conflict of interest, one would think.

Wisconsin Investigations Into Fake Doctor Excuses Heat Up. Doctors accused of writing fake sick notes to protesters who staged sick outs to attend rallies, have until March 21st to respond to complaints filed with the Department of Regulation and Licensing, MacIver News Service has learned.

2 ex-Dem leaders charged in fake tea party scheme. Two former high-ranking members of the Oakland County Democratic Party are facing various election corruption charges in a bogus tea party scheme, Oakland County Prosecutor Jessica Cooper and County Sheriff Michael Bouchard announced Wednesday [3/16/2011]. ... They face charges related to Independent Tea Party filings, false affidavits and forged documents that occurred between July 23 and July 26 last year.

Funds for D.C.'s needy go elsewhere. A D.C. Council member who represents some of the city's poorest households has spent less than 5 percent of the money she has raised since 2007 to help constituents with urgent needs, such as funeral expenses, rent and utilities, a review of campaign finance records shows.

Former Sen. Kennedy staffer convicted of stealing from Senate. Sen. Edward Kennedy's (D-Mass.) former office manager was convicted on Tuesday [2/1/2011] of stealing more than $75,000 from the Senate. Ngozi Pole was found guilty on five counts of wire fraud and one count of theft of government property.

P.G. County Executive Jack Johnson, wife arrested in FBI sting. Prince George's County Executive Jack Johnson, arrested in a corruption probe Friday [11/12/2010], told his wife to hide tens of thousands of dollars in her underwear as federal agents arrived at his house to search for illegal payoffs from a developer, federal prosecutors have charged. Caught in an FBI sting taking a $15,000 payment from an unnamed developer Friday, Mr. Johnson later told his wife by telephone not to answer the door when two FBI agents came to their home, authorities said.

Feds subpoena Beavers' expense records. Federal prosecutors are looking at nearly four years of expense records for Cook County Commissioner William Beavers, who acknowledged Wednesday [10/20/2010] that he used the government allowance to augment his salary for two years. Grand jury subpoenas issued by the U.S. attorney's office ask for all of Beavers' expense filings since he took county office in December 2006.

Short Count. One. That's how many individuals from inside Minnesota's 8th Congressional District contributed to incumbent Democrat James Oberstar during last quarter's reporting period of June 22 to September 30. She gave the 18 term incumbent $500.

Oberstar has one donor in district. With a potentially competitive race developing back home in Minnesota's 8th District, Transportation Committee Chairman Jim Oberstar collected a contribution from just one resident of the district between June 22 and Sept. 30, according to a federal election report filed Wednesday [10/13/2010].

Wife of Rep. John F. Tierney, D-Mass., to plead guilty in tax evasion scheme. The wife of US Representative John F. Tierney is poised to plead guilty tomorrow to federal tax charges for managing a bank account that her brother allegedly used to deposit millions of dollars in illegal gambling profits he raked in from an offshore sports betting operation in Antigua.

City official convicted of voter fraud. A Bolivar city councilwoman has been convicted of three felony counts of procuring an illegal vote and faces a possible sentence of one to two years on each count. Brenda Woods was found guilty of the charges Friday [10/1/2010] after a two-day jury trial, according to a news release Monday from District Attorney General Mike Dunavant.

Superlobbyist pleads guilty, made illegal contributions. Superlobbyist Paul Magliocchetti, who specialized in getting defense earmarks for his clients, pleaded guilty Friday [9/24/2010] to federal charges of making hundreds of thousands of dollars in illegal campaign contributions to members of Congress. ... Magliocchetti was a major fundraiser for three powerful Democratic members of the defense subcommittee — the late John P. Murtha of Pennsylvania, James P. Moran of Virginia and Peter J. Visclosky of Indiana — who had repeatedly helped him and his clients.

McGregor, four senators, lobbyists arrested on corruption charges. The owner of Alabama's largest casino, four state senators and several top lobbyists have been indicted on federal charges accusing them of vote buying on a bill to legalize electronic bingo.

Former Auditor Frank Russo pleads guilty, will spend more than 21 years in prison. Frank Russo — once the gregarious front man of the local Democratic Party — solemnly agreed Thursday [9/16/2010] to what amounts to a life sentence in prison in exchange for concessions that protect his family from further prosecution and allow him to stay free long enough to witness the birth of three grandchildren.

Not With A Bang. When the Democrats were trying to sell their "culture of corruption" theme, Exhibit A was Tom DeLay, the Republican House Majority Leader from 2003 to 2005. DeLay stepped down under a cloud, as he was indicted by a partisan Democrat in Travis County, Texas, and was under investigation by the Department of Justice in connection with the Abramoff case. There was never any substantial evidence, however, that DeLay had done anything wrong, and the Texas prosecution, as we wrote repeatedly at the time, was a joke. Now the Justice Department has announced that it is no longer investigating DeLay.

DC Cab Driver Claims Congressman Jerrold Nadler Did Not Pay For Cab Ride. [Scroll down] According to the D.C. Taxicab Commission, the law says when a passenger gets to their destination, in this case which was the hotel, the entire fare is paid including waiting time. The law also says if the passenger asks the driver to wait or take him to another destination, that is a new trip and the meter starts again. The congressman was supposed to pay $8. "He said I will not pay you if you don't take me running the same meter which we came with," said [Abraham] Habteab.

Politically connected crook gets a year and a day in the slammer. At least he took his punishment like a man. A Bronx political scion got slapped with a year and a day behind bars this afternoon for looting a housing non-profit of $115,000 — some of which was spent for the benefit of two Democratic officials in his family.

Charity begins at Meeks' home. A nonprofit founded by Rep. Gregory Meeks took in more than $1.2 million in taxpayer money over the past 15 years with little to no oversight as to how it was spent, The [New York] Post has found. Meeks funneled pork-barrel money to the Rockaway Peninsula Civic Association as a state assemblyman in the 1990s. He incorporated the charity, which was once based at his parents' house in Far Rockaway, in 1983. It is the second suspicious nonprofit linked to the Queens Democrat.

Even Democrats have their limits.
S.C. Dems ask Senate nominee to withdraw after felony report. Less than 24 hours after Alvin Greene's surprise win in the South Carolina Democratic Senate primary, the state party has asked him to withdraw from the race because of a pending felony charge.

Congressman's daughter's sweet housing deal. Every time developers asked to build condominiums in his gentrifying 26th Ward, then-Ald. Billy Ocasio had the same answer: Your project won't be approved unless it includes at least one "affordable home." One person who benefitted from Ocasio's directive: Omaira Figueroa, the daughter of U.S. Rep. Luis V. Gutierrez, Ocasio's political mentor. ... Little more than a year later, she sold it for $239,900 — $84,900, or 55 percent, more than she'd paid.

Ex-HUD secretary Jackson cleared of charges. Former Housing and Urban Development secretary Alphonso Jackson, who resigned amid allegations that he steered business to friends, is no longer the target of a federal investigation, his attorneys said Monday [5/3/2010].

Ethics confirms probe of Rep. Eric Massa. The House ethics committee confirmed it has launched a subcommittee to investigate allegations involving Rep. Eric Massa. In a one-line statement, the panel Thursday evening [3/4/2010] announced it is "investigating and gathering additional information concerning matters related to allegations" against Massa (D-N.Y.).

Have You Heard? Clinton Appointed Judge Is Impeached. Judge G. Thomas Porteous, Jr. was appointed to the federal bench by Bill Clinton in 1994. In March of 2010 he was impeached by the House of Representatives for bribe taking and corruption. I'm just curious, but have you heard this story about this Democrat judge being impeached?

The Editor says...
He has been mentioned on this page a couple of times already.

Ex-Lawyer to New Jersey Democrats Pleads Guilty. A former counsel to the Bergen County Democratic Organization in New Jersey pleaded guilty two days before he and the party's ex-chairman were scheduled to go on trial on corruption charges. Dennis J. Oury, 59, admitted conspiring with Joseph A. Ferriero, the former chairman, to defraud the borough of Bergenfield, New Jersey, of his honest services.

Dem Duo In $30M Pension 'Scam'. Democratic political consultant Hank Morris and a top lieutenant to disgraced former state Comptroller Alan Hevesi were indicted yesterday in a scheme to trade lucrative investments in the state pension fund for more than $30 million in kickbacks, gifts and campaign contributions. The 123-count indictment against Morris and former state pension-fund manager David Loglisci stems from a two-year pay-to-play probe by state Attorney General Andrew Cuomo.

NY state senator indicted on assault charges. A state senator who was recently sworn in to office despite allegations he slashed his girlfriend's face with a piece of broken glass in a jealous rage has been indicted on domestic assault charges, prosecutors said Monday. A grand jury in Queens indicted Hiram Monserrate on three counts of second-degree felony assault and three counts of third-degree misdemeanor assault.

Embattled state senator faces corruption charges. State Senator Dianne Wilkerson, a one-time rising star in state politics who has been plagued with legal troubles during her 15-year legislative career, appeared today in federal court to face charges that she allegedly accepted eight bribes worth $23,500.

Democrat Mailer Enables Identity Theft. Idaho Republican Party Chairman Norm Semanko called on Idaho Democrats to apologize for distributing Congressman Bill Sali's personal information to thousands of Idahoans earlier this week. The Idaho Democrat Party sent a campaign mail piece that included the Social Security numbers for both Congressman and Terry Sali, potentially exposing them to fraud and identity theft.

House panel moves toward impeaching a judge. The Judiciary Committee voted unanimously Wednesday [9/17/2008] to open an investigation of bribery and perjury allegations against U.S. District Judge Thomas Porteous. The judge, appointed by President Clinton, is accused of presiding over a trial in which the lawyers involved had given him money. He's also accused of filing for bankruptcy under a false name.

GOP Laptop Stolen After Missouri Break-in. As break-ins go, this one has the whiff of political dirty tricks. Someone or a group of people broke into the Independence, Mo. Victory Office of the Missouri Republican Party last week and apparently made off with a laptop belonging to regional coordinator Brian Johnson.

Mahoney response lacking to very serious allegations. The time is now for U.S. Rep. Tim Mahoney, D-Palm Beach Gardens, to address allegations that he had an affair with a member of his congressional staff, moved her to his campaign staff when word got out about the affair, then paid her to keep quiet.

Former NM senator pleads guilty in corruption case. A once powerful New Mexico politician, former Sen. Manny Aragon, pleaded guilty Wednesday [10/15/2008] to conspiracy and mail fraud in a corruption case centered on construction of a courthouse. ... Aragon, a Democrat, was accused of pocketing $650,000 in an alleged scheme with four other people to bilk the state out of $4.2 million during construction of the Bernalillo County Metropolitan Courthouse.

Durham Democratic Party official accused in rituals. Allegations that a local Democratic official and her husband were involved in satanic rituals that included shackling people to beds, caging them and depriving them of food and water have horrified county party leaders. Joy Johnson, 30, a third vice-chairwoman of the Durham County Democratic Party and vice chairwoman of the Young Democrats, was charged Friday [6/27/2008] with two counts of aiding and abetting.

Host Indicted, Clinton Fund-Raiser Canceled. A Dec. 15 fund-raising event for Hillary Clinton at the home of prominent Mississippi trial laywer Richard "Dickie" Scruggs is off, now that Scruggs has been indicted for bribery.

Obama staffer arrested on Illinois warrant. An intern working for Sen. Barack Obama's presidential campaign was arrested Friday at the Des Moines airport after authorities flagged an outstanding arrest warrant for aggravated battery in Illinois. Derrick Lamon Johnson, 20, of Glen Carbon, Ill., was also charged with fleeing from justice.

Clinton Supporter Arrested in N.J. Corruption Sting. It was the latest legal embarrassment involving an ally of the Clinton campaign, coming only one day after a wealthy Clinton donor, Norman Hsu, missed his court date in a California fraud case and apparently disappeared.

The phantom mayor: Four of the last eight mayors [of Atlantic City, NJ] have been arrested. One-third of last year's nine-member City Council is in prison or under house arrest. Former Council President Craig Callaway is in federal prison for taking bribes in office.

Mayors, legislators arrested in New Jersey corruption probe. Two mayors and two state legislators are among 11 public officials arrested in New Jersey as part of a corruption investigation, the U.S. attorney's office in Trenton announced Thursday [9/6/2007]. Prosecutors say the state officials accepted cash bribes — ranging from $1,500 to $17,500 at a time — from insurance brokerage and roofing companies and in return awarded the companies with public contracts.

Kenosha County executive indicted. Kenosha County Executive Allan Kehl was indicted Tuesday by a federal grand jury in Milwaukee on charges that he accepted $15,000 to $20,000 in bribes from millionaire Dennis Troha, according to court documents. Disguised as campaign contributions, the cash was designed to reward Kehl's efforts to land an Indian casino in Kenosha, and other actions he took as the county's top elected official, the indictment charges.

Donors Stir 'Bundling' Questions. When Hillary Rodham Clinton held an intimate fund-raising event at her Washington home in late March, Pamela Layton donated $4,600, the maximum allowed by law, to Mrs. Clinton's presidential campaign. But the 37-year-old Ms. Layton says she and her husband were reimbursed by her husband's boss for the donations.

State says food stamp boss looted $1.5 million. A state food stamps supervisor in Plantation was arrested Friday afternoon [12/7/2007] on charges she diverted about $1.5 million in state welfare dollars — some of which was spent on a Lexus sport utility vehicle and a Lexus sedan or was spent gambling at local casinos, police say. Violet Jones, 41, of Miramar, was charged Friday by agents from the Florida Department of Law Enforcement with first-degree grand theft of more than $100,000, participating in an organized scheme to defraud, identity theft, official misconduct, unlawful compensation….

Former Ald. Arenda Troutman pleads guilty. Former Ald. Arenda Troutman pleaded guilty to two federal counts this afternoon [8/6/2008], including admitting to taking bribes as an alderman. Troutman could face up to 56 months in prison.

Ex-alderman pleads guilty to fraud charges. After she was charged with corruption in early 2007, Ald. Arenda Troutman (20th) defiantly denied wrongdoing and suggested she had been targeted for political reasons. … But on Wednesday [8/6/2008], a subdued Troutman admitted that prosecutors had been right after all and that for several years she had solicited cash from developers to back projects in her ward.

Rep. Wright turns himself in following criminal indictment. State Rep. Thomas Wright (D-NC) appeared before a Wake County magistrate Friday on six felony charges for illegally obtaining or misusing more than $350,000.

Former Tennessee state senator found guilty of bribery. A once-influential state senator arrested in a statewide corruption scandal that led to an overhaul of Tennessee ethics laws was convicted of taking bribes Friday and will likely serve time in federal prison. Former Sen. John Ford, 64, was convicted of taking $55,000 in cash from what appeared to be a computer recycling outfit but was actually an FBI front company.

Memphis Democrat Roscoe Dixon convicted of extortion and payoffs. A former state senator was convicted [June 2006] of extortion for taking payoffs from a fake company set up by the FBI to catch corrupt lawmakers. Roscoe Dixon, a Memphis Democrat, was the first of five lawmakers charged in the case to go to trial.

Frankel misused money, grand jury finds. A newly released section of a grand jury report says Mayor Lois Frankel misused city money to send a "personal political message" when she included an anti-Iraq war message in a city newsletter mailed to residents with their utility bills in September.

Former Arkansas governor hit with ethics complaint over destroyed hard drives. Former Gov. Mike Huckabee, who ordered the destruction of a number of computer hard drives before leaving office last month, is now the subject of the ethics complaint because of his actions. Hard drives in 83 computers and four servers were destroyed, according to Claire Bailey, director of the Arkansas Department of Information Systems (DIS). She said that her office backed up information from the servers, but not the computers, and gave the backup tapes to Huckabee's former chief of staff. The DIS apparently did not retain a copy of the data on the backup tapes.

You may not know this, but deleted computer files can be recovered.

Congressman Recuses Himself. Rep. Alan Mollohan, under Justice Department investigation about whether he has benefited from directing federal funds to nonprofit groups he helped start, recused himself Wednesday [1/10/2007] from working on the department's budget. The move came on the day Mollohan, D-W.Va., was named chairman of an Appropriations subcommittee responsible for the department's budget. At issue is at least $202 million of federal funding that Mollohan has steered to five nonprofit groups in his district — with much of the money going to organizations run by people who contribute to the lawmaker's campaigns.

Spouses who are lobbyists remain issue. When Sen. Byron Dorgan, D-N.D., rose to the Senate floor last summer and passionately argued for keeping the federal estate tax, he left one person with an interest in retaining the tax unmentioned. The multibillion-dollar life-insurance industry, which was fighting to preserve the tax because life insurers have a lucrative business selling policies and annuities to Americans for estate planning, has employed Dorgan's wife as a lobbyist since 1999.

Ex-attorney general Morales at S.A. halfway house. Former Texas Attorney General Dan Morales has come home to San Antonio to serve out the remainder of a four-year sentence for his federal case related to the state's record settlement with the tobacco industry. Morales was transferred last month from a federal prison in Texarkana to a halfway house in San Antonio, according to his brother, Michael Morales.

Katrina Activist Gets Probation. An activist who has been a leader in efforts to rebuild a New Orleans neighborhood destroyed by Hurricane Katrina was sentenced Wednesday [2/27/2008] to five years of probation for his role in a loan fraud scheme.

Graham pleads guilty in DWI case. Sen. Chuck Graham (D-Columbia, MO) pleaded guilty today in Fulton to driving while intoxicated and was fined $500.

Panel: Leaked Gingrich call broke rules. Rep. Jim McDermott, D-Wash., violated ethics standards by giving reporters access to an illegally taped telephone call involving Republican leaders a decade ago, the House ethics committee said Monday [12/11/2006]. McDermott, who at the time was the panel's senior Democrat, failed to meet his obligations as a committee leader, said a report released two days after Congress adjourned for the year. The panel took no action other than the report.

Housing Authority sues ex-execs, alleging fraud. The city Housing Authority filed a lawsuit Monday against its former executive director, Donald Smith, and a former assistant director, Lucille A. Loyce, alleging fraud and conspiracy stemming from contracts improperly steered to Loyce's friend Dwayne E. Williams II. The problem was discovered by a federal audit in 2005. Charles E. Slyngstad, an attorney for the agency, said the lawsuit seeks to recover an unspecified amount of improperly spent money that "is at least in the millions."

Senate hopes to hinge on corruption charges in N.J.. The same Democratic leaders who have long hoped to regain control of Congress by blasting a Republican "culture of corruption" are in danger of losing their shot at the Senate because of accusations of corruption against Sen. Robert Menendez. What was expected to be an easy win for Democrats has become one of the nation's most hotly contested Senate races.

Vandals spray paint GOP headquarters in Naples, Florida. The Collier County Republican headquarters in downtown Naples was vandalized over the weekend with anti-war and anti-Bush slogans painted on the building's exterior. … "Democracy failed" was painted on the sidewalk directly outside the main entrance to the office and an anarchy symbol — a letter A in a circle — was painted on the door.

Woman acquitted of illegal poop use. A former Democratic Party activist who left dog feces on the doorstep of U.S. Rep. Marilyn Musgrave's Greeley office during last year's 4th Congressional District campaign was found not guilty Wednesday of criminal use of a noxious substance. A Weld County jury deliberated about two hours before acquitting Kathleen Ensz of the misdemeanor count.

Report: N.J. senator had no-work job. The University of Medicine and Dentistry of New Jersey paid state Sen. Wayne Bryant, [Democrat] chairman of the Senate Budget Committee, $35,000 a year "to lobby himself in his capacity of state senator," according to the report of a federal monitor who had investigated the school's finances.

Geddings convicted of mail fraud. Former North Carolina lottery commissioner Kevin Geddings, charged with failing to disclose his work for a leading supplier of scratch-off tickets and lottery systems, was convicted Thursday [10/12/2006] on federal mail fraud charges.

Father of Chelsea's Boyfriend in Prison for Fraud, Scams. Ed Mezvinsky, a former Democratic Congressman from Iowa, is serving a seven-year sentence for fraud after getting caught up in a series of Nigerian e-mail scams. … Prosecutors say Mezvinsky used his connections to the Clintons and his son's social relationship with Chelsea to persuade people to give him money to participate in the scams.

Oregon lawmaker admits fast profit on land deal was 'mistake'. State Sen. Betsy Johnson says she failed to disclose the sale of 36 acres of farmland near an airport in her home town of Scappoose just before she proposed a bill to promote special airport access. Johnson bought the farm land for $635,000 in 2004. Three months later, she sold the land to a developer for a $119,000 profit.

Ex-candidate to surrender law licenses. Donovan Riley, a disgraced state Senate candidate, is paying a steep price for voting twice in the same election in 2000. Riley, Democrat, agreed on Thursday [12/21/2006] to pay a $10,000 fine, surrender his law licenses in Wisconsin and Illinois and not practice law. He must also return campaign contributions to supporters who request refunds in the next 30 days even if it means paying them from his personal funds. He has 45 days to meet those conditions.

Jump to Liberalism in General
Back to the Home page