Related page: The History of Postage Rates in the United States since 1863
---
Postal News dot com. The daily news digest of the postal world.
Lancaster County Voters Seek Answers from Postal Service as Mail-In Ballots Missed Election Deadline Resulting in Disqualification. Voters in Lancaster County, Pennsylvania are demanding explanations from the U.S. Postal Service (USPS) following the disqualification of over a hundred mail-in ballots. A substantial delay resulted in ballots, postmarked by the required date, arriving too late to be counted for the past election. The ballots, all postmarked on October 30th in Harrisburg, sat undelivered for two weeks, missing the 8 p.m. deadline on Election Day, November 7th, LancasterOnline reported. As a consequence, when they arrived on November 13th, six days too late, election officials had no choice but to reject them. The exact number of affected ballots remains unconfirmed, though estimates range from 100 to 150. Angered and frustrated voters reported receiving automated messages on or about November 14th informing them of the rejection due to the ballots not meeting the delivery deadline.
The Editor says...
[#1] Boo hoo. Maybe you should have reported to the polling place in person on Election Day. [#2] The postal service is not a ballot box. The postal service cannot be trusted to deliver important letters in a timely manner, or deliver them at all. (The popular illustration for this is, "Put $500 in an envelope and mail it to yourself." Could you be sure you would get the money back? If you repeat this process once a week, how long would it be until the money was lost, i.e., stolen?) Postmarks can be forged as easily as ballots can be counterfeited. Bogus ballots presumably can be inserted into the postal delivery system by those with the audacity to produce phony ballots. I'm opposed to absentee voting, except for members of the armed services deployed overseas.
US Postal Worker Arrested After Allegedly Stealing $24 Million In Checks. A U.S. Postal Service (USPS) employee and two others were arrested for a scheme involving stealing over $24 million in checks from the mail and selling them online, prosecutors say. The postal worker, Nakedra Shannon, 29, was employed by the USPS as a mail processing clerk at a processing and distribution center in Charlotte, North Carolina, according to a statement released by the U.S. Attorney's Office, Western District of North Carolina. Shannon allegedly worked alongside two co-conspirators, Donnell Gardner, 27, and Desiray Carter, 24, to steal incoming and outgoing checks from April to July 2023. The co-conspirators then sold the checks through the Telegram channel "OG Glass House," per the statement.
Postal worker among 3 charged in $24 million stolen check scheme, officials say. A U.S. Postal Service worker and two others have been charged in a scheme in which $24 million worth of checks were stolen from the mail and offered for sale online, federal prosecutors said. The checks were sold through a Telegram channel, the U.S. Attorney's Office for the Western District of North Carolina said in a statement. The Postal Service worker, Nakedra Shannon, 29, worked at a processing center in Charlotte for around two years and stole the checks from April to July of this year, prosecutors said. Two other people called co-conspirators by the U.S. attorney's office, Donnell Gardner, 27, and Desiray Carter, 24, have also been charged.
US Postal Service reports $6.5 billion net loss as first class mail falls to lowest since 1968. The US Postal Service on Tuesday reported a $6.5 billion net loss for the 12 months ending Sept. 30 and said it will not breakeven next year as first-class mail fell to the lowest volume since 1968. The Postal Service said revenue fell 0.4% to $78.2 billion results. US Postmaster General Louis DeJoy said the loss includes $2.6 billion in inflation costs "above what we projected and what we were able to recover... We are not happy with this result." The agency has been aggressively hiking stamp prices and is in the middle of a 10-year restructuring plan announced in 2021 that aims to eliminate $160 billion in predicted losses over the next decade and had forecast 2023 as a breakeven year.
USPS unveils stamp honoring Justice Ruth Bader Ginsburg. The U.S. Postal Service has unveiled a new Forever stamp honoring the late Supreme Court Justice Ruth Bader Ginsburg. The stamp featuring the trailblazing justice who died Sept. 18, 2020, at the age of 87 while still on the Supreme Court bench was unveiled Monday during a first-day-of-issue dedication ceremony at the Smithsonian's National Portrait Gallery in Washington, D.C., with friends, family and fellow justices in attendance.
End The Postal Service Con-Job. USPS is the acronym for one of the worst run operations of a poorly run US government bureaucracy. [...] Proof that the current USPS mess is still controlled by politics is the 2022 Postal Service Reform Act. This is a bipartisan bill that essentially doubled down on what the USPS is still doing wrong today. For starters, it requires continuation of six-day delivery. Proponents cite appealing, but out-of-date phrases, like "serving rural communities." But the Internet is available virtually everywhere in America. Given that most mail today is junk mail, regardless of location in America, it's doubtful anyone is sitting waiting for their mail delivery these days. The other argument in Congress was that people need their prescriptions delivered. In reality, if someone needs his prescription delivered within 48 hours, he's highly likely to go to their local drugstore, not wait by his mailbox. However, the concept that either of these excuses would justify the current over-staffed and underutilized six-day delivery system is politics at its worst.
How Can Mail-In Voting Be 'Secure' When Postal Theft Is Rampant? Democrats' deceptive talking point that universal mail-in voting is completely "safe" and "secure" is collapsing as postal theft becomes rampant throughout the country. Within the last week alone, CBS News Chicago released several articles detailing a series of incidents involving mail theft and crime throughout the Windy City. On July 31, for instance, the outlet reported blue drop-off mailboxes in Frankfort and Orland Park "were cut open by thieves," with local law enforcement advising residents to "monitor their financial accounts or credit profiles for fraudulent activity." On the same day, CBS News Chicago revealed it obtained data from the U.S. Postal Service (USPS) purportedly showing that the agency "hadn't been keeping track of arrow key thefts until 2021" and "hadn't made a single arrest for an arrow-key-related theft between 2020 and March 2023." For context, arrow keys are used to open blue drop-off boxes and larger mailboxes found in apartment complexes or condos. An official with the U.S. Postal Inspectors, USPS's law enforcement arm, claimed he felt such information "might not be 100 percent correct." CBS News Chicago also released two additional articles in the following days detailing other mail-related crimes in the city. But Chicago is hardly the exception.
USPS Balks at Dem Plan to Turn Post Offices Into Electric Car Charging Stations. The U.S. Postal Service is pushing back against a pressure campaign from Democrats to turn thousands of post offices into a network of electric car charging stations for the public, saying the plan would slow down mail operations and conflict with its mission to provide "prompt, reliable, and efficient postal services." House Democrats want to install public electric vehicle chargers at thousands of post offices, turning USPS into a nationwide charging network — a proposal that has reportedly "excited" Energy Secretary Jennifer Granholm. "We already own the property, the postal service has these vehicles and we could make them available to the public as well," said Rep. Marcy Kaptur in 2021 (D., Ohio). The news comes as the cash-strapped and understaffed agency has faced demands from the Biden administration to increase its investment in green energy. Last month, the USPS said it would buy over 9,000 electric vehicles for its fleet and 14,000 charging stations.
Consumers Face Double Whammy of Stamp Fraud and Postal Service Snooping. Every year, millions of Americans purchase much-needed products online along with the required postage. While most of the sellers are legitimate operations, a not-insignificant share is willing to use counterfeit postage to save a buck on taxpayers' and consumers' dime. According to the U.S. Postal Service (USPS), "[i]n recent years, the use of counterfeit postage has increased substantially, especially on packages ... it has resulted in a significant loss of revenue to the Postal Service." But the USPS' solution may be even worse than this pressing problem. Agency officials are proposing to change the rules and allow the USPS to open and dispose of mail with counterfeit postage, rather than returning it to the sender. This misguided change would jeopardize consumer privacy without actually addressing the larger fraud issue. America's mail carrier should return this bad idea to sender and embrace real reforms to end counterfeit postage.
US Postal Service to purchase EVs from Ford after automaker signs deal with Chinese battery firm. The United States Postal Service announced Tuesday that to fulfill its "urgent need" for delivery vans, it plans to purchase thousands of electric vehicles from Ford, weeks after the automobile manufacturer agreed to a multibillion-dollar partnership with a Chinese battery maker. In December 2022, the USPS and senior White House officials introduced a plan to acquire at least 66,000 electric delivery vehicles by 2028 to replace the mail company's "aging delivery fleet of over 220,000 vehicles." After a "competitive search," the USPS locked down a contract this week to purchase 9,250 Ford E-Transit Battery Electric Vehicles, which it anticipates will be delivered in December 2023. According to the recent announcement, the vans are "domestically sourced" and manufactured in Kansas City, Missouri. Approximately $3 billion in Inflation Reduction Act funds will be used to cover the $9.6 billion vehicle investment.
My USPS Experience Solidifies My Belief in Small Government. Late Tuesday morning, I got a call from my sister, who lives next door to me. "You won't believe what I just saw," she began. "What's that?" I asked. "A delivery vehicle just brought a couple of packages to your house, and the driver forgot to close the back. There are six packages all over the driveway," she explained. She and I gathered them up and put them on my carport. I realized that they were all Amazon packages, so that's where I started. The Amazon rep asked for one of the tracking numbers, at which point I realized who "delivered" them: the U.S. Postal Service. The Amazon rep said she would try to get a message to the USPS from her end but also advised me to call the USPS myself. Thus began the next phase of my adventure.
Postal Service pledges move to all-electric delivery fleet. In a major boost for President Joe Biden's pledge to eliminate gas-powered vehicles from the sprawling federal fleet, the Postal Service said Tuesday it will sharply increase the number of electric-powered delivery trucks — and will go all-electric for new purchases starting in 2026. The post office said it is spending nearly $10 billion to electrify its aging fleet, including installing a modern charging infrastructure at hundreds of postal facilities nationwide and purchasing at least 66,000 electric delivery trucks in the next five years.
Philadelphia Man Charged With Postal Crimes Was Also Found With Stolen Mail-In Ballots. Authorities say a Philadelphia man found with about 15 mail-in ballots that had been stolen from U.S. Postal Service collection boxes faces numerous postal-related charges. Zachkey James, 27, was charged with impersonation of a U.S. Postal Service (USPS) Mail Carrier, unlawful possession of three USPS arrow keys, mail theft, and possession of stolen mail, U.S. Attorney Jacqueline C. Romero said in a statement. The arrow key is a universal master key that opens USPS mail boxes and the master door panel for clusters of mail boxes such as those found in apartments. A July 2022 indictment alleges that while pretending to be a USPS mail carrier, James stole undelivered mail from a collection box near the Kingsessing Post Office in Philadelphia. In October 2022, while again allegedly pretending to be a mail carrier, James is accused of stealing undelivered mail from a collection box near the East Germantown Post Office in Philadelphia. And in November 2022, James possessed three arrow keys and approximately 15 mail-in ballots that had been taken from USPS collection boxes, the indictment said.
Extreme Danger: "Boring" Election Issues. The post office sets a goal for mail voting: the success rate to deliver ballots. They have their own internal goal. It is 95 percent success, a five percent failure. We found at the Public Interest Legal Foundation that 158,000 ballots, — 158,000 mail ballots in the 2020 election — came in late and were rejected. 150,000 people lost their vote. They filled the ballot out, mailed it in, and the post office got it late to the destination. Who are those 150,000? No one has looked at that. We also found that 15 million ballots are unaccounted for. What that means is the government election office mailed out a ballot, and it never came back. Mailed it out. We don't know what happened. 15 million. We got this through federal data. It wasn't a crystal ball we looked at. There is an election assistance commission. It is a federal agency that collects this data and puts it in a spreadsheet that nobody can read. We have some fellows in our firm that can read them. It is extremely complicated, but we just tallied it up, and it was 15 million lost ballots.
Did postal workers steal thousands in campaign donations to Elise Stefanik? You might have thought you were having trouble with your mailman (or woman) but hopefully, it's nowhere near as bad as what allegedly happened to New York Republican Congresswoman Elise Stefanik. In a complaint filed with the Postmaster General, Stefanik's attorneys claim that postal workers ripped open packages destined for her campaign offices during this year's election, stealing as much as $20,000 in campaign donations and exposing hundreds of donors to potential identity theft or fraud. Photographic evidence of the destroyed packages was provided, but the USPS doesn't seem to have made any progress in tracking down the thieves.
House GOP Leader Reports That Postal Workers Stole Over $20,000 In Campaign Donations. House Republican Conference Chair Elise Stefanik (R-N.Y.) relayed reports that over $20,000 in campaign funds were stolen from her by postal workers, and has demanded that the United States Postal Service (USPS) provide answers. Stefanik announced the news in a Dec. 2 press release. Stefanik's team discovered the crime in June, after the law enforcement division of the USPS, the Postal Inspection Service, informed them that a package containing hundreds of checks had been ripped into and the checks — campaign donations to Stefanik — had been removed from the parcels. Similar instances took place again in October and then November. Reportedly, the discarded and ripped packages were discovered by the Postal Inspection Service in June.
Remember when you could mail something and expect it to be delivered to the addressee? Benjamin Franklin, the founder of the US Post Office, must be spinning in his Boston grave, over what has happened to his creation. I am sure that I was not alone in being shocked when, four weeks ago, just prior to the holiday peak mailing season: ["]The U.S. Postal Service (USPS) has warned people not to use its blue boxes on specific dates. It particularly warned about the chances of theft from these on Sundays and holidays.["] I hadn't ever noticed blue mailboxes being cut open and their contents stolen. So how, I wondered, did this thievery work? An answer has just come from Chicago, where civil order goes to die.
Mysteriously Discarded Ballots That Were Found On A Highway Have Been Verified And Most Of Them Will Be Included In The Election Results. The United States Postal Service and the Santa Clara County Registrar of Voters have launched an investigation to determine how a dozen or more Santa Clara County ballots wound up in a ravine in the Santa Cruz mountains, according to communications officer Michael Borja of the registrar's office. As for how the ballots ended up on side of the highway, it's still a mystery. On Nov. 11, a member of the public reported that ballots had been found near Hwy 17 along with other mail and parcels. The ROV says it appears that the ballots had been returned by mail and went missing while in possession of the USPS. The ballots were discovered in a pile of other mail, discarded in the woods near Sugarloaf Road off Highway 17, Borja said.
USPS IG: Mail Theft [is] 'Becoming a Bigger and Bigger Problem'. The U.S. Postal Service is taking a broader look at mail theft, which is "becoming a bigger and bigger problem," a witness told a House Oversight subcommittee on Wednesday. Tammy Whitcomb Hull, inspector general of the Postal Service, said investigations into mail theft take time because the cases can be "complicated." [...] D.C. Delegate Eleanor Holmes Norton voiced the same concern: "I am deeply concerned about the increase in mail theft that we have seen in my district, the District of Columbia, and other areas across the country as well," she said. "I've been contacted by constituents who have had their mail checks stolen and altered and thousands of dollars taken from their accounts." Norton asked the witnesses, "What measures is the Postal Service taking to reduce mail theft?" None of them responded to her question, except to note that Norton had recently met with Chief Postal Inspector Gary Barksdale, who would have given her a better answer than they could.
Thug Pulls Gun On Postal Worker, Steals His Entire Cart Of Mail In Brooklyn. Two suspects brazenly stole the cart of a postal worker in front of 1926 East 24th Street in the Madison section of Brooklyn at 2:45 p.m. on Thursday, November 10. While one suspect grabbed the postal cart and fought off the United States Postal Service employee who tried to prevent the robbery, the second suspect drove up in a white rented van, where the first suspect put the cart before they drove off together. [Video clip]
USPS District Mgr Confirms: MI SOS Jocelyn Benson LIED When She Claimed It's "Normal" and "Legal Activity" For Postal Workers to Drop Stacks of Absentee Ballots Into Drop Boxes. On June 13, The Gateway Pundit and 100 Percent Fed Up released Detroit drop box surveillance footage showing a US Postal worker wearing credentials around his neck and wearing what appears to be blue jeans, exiting an official US Post Office vehicle with a large stack of ballots. The ballots were deposited on October 26, 2020, SIX days before the general election. As he leaves the US Postal vehicle, the passenger heads to the absentee ballot drop box, where he drops multiple ballots into the drop box while discreetly using his cell phone to take photos or a video of his activity. He's holding the cell phone in his hand in the screenshot below. [Not shown here.] The incident occurred at a drop box in front of the Liberty Temple Baptist Church at 1300 E. Seven Mile in Detroit. There is a US Post Office located only two miles away from the drop box used by the passenger of the US Postal vehicle.
Postal Service surveilled protesters with pro-gun, anti-Biden agendas. The U.S. Postal Service monitored protesters across the country, snooping on Americans focused on issues involving guns and President Biden's election, according to records obtained by The Washington Times. Postal inspectors tracked the actions of gun rights activists gathering in Richmond, Virginia; people preparing to demonstrate against police in Louisville, Kentucky, after an investigation into the police shooting of Breonna Taylor; and far-right groups headed to the District of Columbia after Mr. Biden's election. Cato Institute senior fellow Patrick Eddington obtained the heavily redacted records detailing the postal inspectors' spying from September 2020 through April 2021, including through covert social media surveillance called the Internet Covert Operations Program (iCOP).
Postal Service monitored protests in 2020 and 2021: Report. The Postal Service surveilled protests in 2020 and 2021, specifically ones that were pro-gun and against President Joe Biden, a new report alleges. The report from the Washington Times cites redacted documents obtained by Patrick Eddington, a senior fellow at the Cato Institute, from September 2020 to April 2021 that allegedly show postal inspectors tracking protests in various locations across the country. The service reportedly monitored a number of protests through its social media surveillance program, the Internet Covert Operations Program. A document shows the various bulletins posted using intelligence obtained through the program warning of protests and keeping tabs on any plans for protesting.
Two Years after election, Post Office just now finds 2020 ballots. While President Donald Trump, and many others, have been expressing concern over anomalies that became evident during the 2020 presidential election, Democrats and many establishment figures in the Washington, D.C., bureaucracy have expressed that it was flawless, nearly perfect, without so much as a hint of a failure. Now a Post Office in Baltimore apparently has turned up evidence of that perfection. WMAR-TV, the city's ABC affiliate, said the USPS facility found a tray of undelivered mail, and it included 26 blank ballots from 2020. The letters were just delivered. And now, the Baltimore Board of Elections is trying "to understand" how this happened. It's long been known that mail-in ballots are more susceptible fraud than in-person voting, but there's no information about whether that was the intent with this situation.
U.S. Postal Service Just Institutionalized Election Interference With New Mail-In-Ballot Division. Starbucks recently asked the National Labor Relations Board to suspend all pending and ongoing votes to unionize at its U.S. stores due to concerns stemming from mail-in ballots. The franchise's objections once again raise questions about the credibility of election systems that rely on mail-in ballots. As with coffee companies, how much more with the American electoral process? With hundreds of millions of dollars of campaign material and increasing numbers of ballots in the mail, postal efficiency and honesty are becoming increasingly vital to free and fair elections. Ostensibly to address some of these concerns, the U.S. Postal Service (USPS) announced on July 28 that it was creating the Election and Government Mail Services division.
U.S. Postal Service Announces Price Spikes On Shipping For The Holiday Season. Sending packages to loved ones during the holidays just got more expensive, as the United States Postal Service (USPS) announced it is raising prices on postage for many of its services in time for the holiday season. USPS announced the decision Wednesday. The changes are part of the Postal Service's 10-year reorganization strategy to achieve financial stability. The rate changes go into effect on October 2, and will last until January 22, 2023. USPS says that the temporary rate hikes are similar to previous rate hikes that help the USPS cover additional handling costs during the holidays, the peak season for postal service deliveries.
U.S. Postal Service Opens Permanent Political Division, Dedicated to the Delivery and Return of Mail-in Election Ballots. With mail-in ballots becoming a feature of all future elections, the United States government, specifically the United States Postal Service (USPS) is now creating a permanent division inside USPS to control the delivery and return of the election ballots. Do you know the political affiliation of your mail courier? As often said, it's not the vote that matters, it's the counting. [O]r in this instance, the collection of the votes that really matters. Democrat lawyer Mark Elias, in charge of protecting all fraudulent voting initiatives on behalf of the Democrat National Committee, is happy with the news. Keep in mind the union representing 300,000 U.S. postal workers previously endorsed Democrat Joe Biden for president. The National Association of Letter Carriers, is a fully compromised left-wing division of the USPS. The USPS has just created a division of NALC employees exclusively to handle mail-in voting, just in time for the mid-term election.
US Postal Service Set to Make 40 Percent of New Mail Trucks Electric. The United States Postal Service (USPS) has announced plans to make at least 40 percent of its new delivery fleet electric. Back in February, the USPS had already said that it would procure 165,000 New Generation Delivery Vehicle (NGDV) trucks from Oshkosh Defense, of which 10 percent would be electric. But in a July 20 news release, the organization announced a new plan to buy 84,500 vehicles, of which 40 percent are estimated to be battery electric vehicles (BEVs). The 84,500 vehicles will include 50,000 NGDVs and 34,500 commercial off-the-shelf (COTS) vehicles. Of the 50,000 NGDVs, the minimum BEV percent is set to rise to 50 percent, up from 10 percent. The 34,500 COTS vehicles will be purchased over a two-year period.
Time to Sunset "Delivering for America"? In the spirit of becoming self-sufficient, the U.S. Postal Service (USPS) instituted in 2021 their Vision and Ten-year Plan to Achieve Financial Sustainability and Service Excellence. With this plan came higher postal rates across the board and a near-doubling of service fees such as P.O. Box rentals. All of this to stem the USPS debt. USPS suffered a net loss of $4.9 billion in 2021, down from 2020's $9.2 billion loss. USPS Chief Financial Officer Joseph Corbett optimistically stated, "The plan delivers the framework for us to better innovate to grow revenue, work more efficiently and achieve financial sustainability to fulfil our universal service mission. If the plan is implemented in its totality, we expect to achieve break-even operating performance over the ten-year period and positive net income by FY 2023 or FY 2024, reversing $160 billion in projected losses over the next decade."
Political activist sues U.S. Postal Service for searching his mail. [A]n Oakland activist who prints messages and logos on products and sells them is charging that the U.S. Postal Service intercepted his mail and inspected it, at least partly because of the message they contained. The Institute for Justice confirms it has taken up the case of Rene Quinonez, who was contracted to print and provide four boxes of masks during COVID with message like "Stop Killing Black People." [...] "Following the police killings of George Floyd and Breonna Taylor, organizers hired René to print as many face masks as possible to distribute to protestors marching for justice across the country. René, his family, employees and volunteers worked nearly nonstop to print, pack and ship the masks — which had messages like 'Stop Killing Black People' — overnight to organizers in Brooklyn, D.C., Minneapolis and St. Louis," the IJ explained. But they didn't arrive on time, and he was notified by the USPS that the boxes were "seized" by law enforcement. Eventually it was revealed that officers claimed the boxes were like other brown boxes from other cities that held drugs. "Based on nothing more, the Postal Service seized and searched the packages without obtaining a warrant, let alone having the probable cause necessary to obtain one. The masks eventually arrived, albeit multiple days (and protests) later," the IJ reported.
U.S. Postal Service [is] slowing down some package deliveries. Snail mail is slowing down even further. The U.S. Postal Service announced Monday that almost a third of First-Class Package Service mail will take a day longer to be delivered beginning May 1. The proposed changes would include some speed upgrades — 4% of packages will arrive in two days instead of three — but 32% of packages will see their service standard increase from two to three days, according to a USPS fact sheet.
USPS Cancels Mail Delivery In L.A. Neighborhood Amid Crime Spike. The news out of California is increasingly more dystopian with each day's passing. The state that was once known for its own brand of the American Dream has now become associated with unchecked crime and violence, a chronic homelessness issue, drug addiction and filthy cities. And the beat goes on, as one Los Angeles environ was forced this week to discontinue mail service to homes due to a rise in attacks on mail carriers. In January, a United States Postal Service (USPS) mail carrier was assaulted while delivering mail in the 1300 block of 14th Street in Santa Monica. A few weeks later the USPS sent a notice to local residents explaining they would be suspending mail delivery for the time being.
Post office social media surveillance program found to be illegal. A review conducted by the Postal Service Office of Inspector General found that the Postal Service surveillance program iCOP exceeded its legal authority by surveilling Americans during protests between 2018 and 2021. In 2021, Yahoo News reported the existence of the secret program, prompting outrage from lawmakers and constitutional experts who noted the program operated without oversight from Congress. Soon after the Yahoo News' report, Congress requested the Inspector General's office to launch an investigation into iCOP (Internet Covert Operations Program). "We determined that certain proactive searches iCOP conducted using an open-source intelligence tool from February to April 2021 exceeded the Postal Inspection Service's law enforcement authority," the March 25, 2022, Inspector General report stated.
Court Won't Hear Merits of EPIC Suit Challenging Secret Postal Service Surveillance Program. A federal district court on Friday dismissed EPIC's lawsuit challenging a secret surveillance program run out of the law enforcement wing of the Postal Service, reasoning that EPIC did not suffer a "cognizable injury in fact" from the Service's unlawful refusal to disclose information about the program. In EPIC v. USPS, EPIC is seeking to enforce privacy protections in the E-Government Act of 2002 against the Postal Inspection Service. In recent years, agents from the Internet Covert Operations Program (iCOP) have used facial recognition, social media monitoring tools, and other advanced surveillance technologies to infiltrate online communities and monitor protests. The Postal Inspection Service used these tools without undertaking and publishing a privacy impact assessment, as required by the E-Government Act of 2002.
USPS rejects Biden's plea to buy more electric mail trucks. The United States Postal Service authorized the replacement of its mail truck fleet with nearly all gasoline-powered vehicles, rejecting a plea from President Joe Biden to include more electric vehicles in its purchase. The move, which was announced Wednesday, signals the independent agency's decision to move forward with a controversial plan to purchase 165,000 next-generation mail trucks, only 10 percent of which will be battery-electric vehicles (BEV). The USPS determined there was no legal reason to delay its plans. In a statement, Postmaster Louis DeJoy said the agency would consider adding more EVs to its fleet sometime in the future. "[W]e will continue to pursue the acquisition of additional BEV as additional funding — from either internal or congressional sources — becomes available," DeJoy said. "But the process needs to keep moving forward."
Postal Service to Biden: We'll pass on the electric vehicles, thanks. Last summer, the Biden administration announced more details regarding the President's plan to promote a massive increase in electric vehicle use in the United States, replacing internal combustion engine cars with all of their climate-wrecking carbon emissions. In December, they unveiled an ambitious plan to have charging stations in place around the country to keep the electric vehicles running. And, of course, Biden instructed all federal agencies to immediately start replacing their gas-powered vehicles with electric replacements. That was supposed to include the United States Postal Service, which operates one of the largest fleets of government vehicles in the world. Unfortunately for Uncle Joe, somebody at the USPS either didn't get the memo or simply ignored it because this week they announced that the Postal Service is moving forward with its original plan to replace 90% of the fleet with gas-powered vehicles.
It's a Bad Idea to Tap Medicare to Bail Out Postal Service. The U.S. Postal Service is in trouble. So Congress is coming to the rescue by debating a proposed "Postal Service Reform Act" (HR 3076) to "stabilize" the independent agency's financing and put it on a path of fiscal responsibility. But although the legislation passed Tuesday by the House and now before the Senate might end up digging the Postal Service out of a fiscal hole, it would worsen Medicare's already weakened financial condition. The operation is an annual multibillion-dollar loser, but Americans depend on the U.S. mail and are happy to get it, even when it is inexplicably late. Among the biggest issues facing the Postal Service is how to handle the large chunk of unfunded obligations for retirees' health benefits. These liabilities amount to a whopping $75 billion, the amount of benefits promised but not financed.
Two letters arrive at New Jersey home 75 years after being mailed. A New Jersey man said he was left perplexed when a pair of letters arrived at his home that had been mailed to his address 75 years earlier. Gary Katen said the first letter that arrived at his Hackensack home was postmarked May 4, 1946, and bore two 1-cent stamps and a 6-cent stamp. [...] Susan Nordin of Duluth, Minn., was faced with a similar mystery in late 2021 when a letter arrived at her home that had been mailed 68 years earlier.
US postal service under fire for plan to spend $11.3 [billion] on gas-powered fleet. The US postal service (USPS) is facing the mounting fury of the Biden administration, Democratic lawmakers and environmental groups over its plan to spend billions of dollars on a new fleet of gasoline-powered mail delivery trucks that critics say will upend a White House goal to slash planet-heating gases. The USPS has outlined plans to spend $11.3 [billion] on as many as 165,000 new delivery trucks over the next decade to refresh what is one of the largest civilian vehicle fleets in the world. The familiar boxy white trucks with red and blue stripes will be replaced by a new design that has been likened in appearance to a duck. A full 90% of the fleet, however, will have traditional gas-powered engines, with just 10% being electric. While the new trucks will come with air conditioning, this means their fuel efficiency will be strikingly poor at just 8.2 miles per gallon (3.56 km per litre).
The Editor says...
[#1] The Earth is not kept warm by "planet-heating gases." The Sun is the heat source. The atmosphere is the blanket that keeps us warm overnight. Carbon dioxide is not a pollutant. [#2] Of course the mail trucks get poor mileage. The driver is in a hurry to finish the day's work, and must start and stop the truck at every house in town. This is not alarming. Nobody else drives like that, so the high gas consumption is not surprising. The weight of the postal truck would be greatly reduced if unsolicited advertising (a/k/a junk mail) was charged first-class rates.
Congress is about to rob Medicare to 'save' the Postal Service. In the business world, low-performance departments are often audited, reformed, and — if they continue to under-perform — eliminated. It's one of the many ways companies stay competitive — by eliminating dead weight to stay profitable and keep customers happy with high-quality service and competitive prices. This week, the House is set to do the exact opposite. In typical "kick the can down the road" action by our elected officials, a bipartisan group of politicians are shifting billions of dollars in retirement costs from the U.S. Postal Service to Medicare. Supporters celebrate that USPS will remove unaffordable retirement costs from its balance sheet, thus keeping itself solvent. What they've tried to hide is Congress's sleight of hand, which will accelerate Medicare's projected 2026 bankruptcy.
In face of White House threats, Postal Service doubles down on gas trucks. The U.S. Postal Service defended its plan to replace the majority of its delivery vehicles with gas-powered trucks while electrifying some of its fleet. "Our commitment to an electric fleet remains ambitious given the pressing vehicle and safety needs of our aging fleet as well as our dire financial condition," Postmaster General Louis DeJoy said in a statement on Sunday. "The proposed action, which we are evaluating under the National Environmental Policy Act (NEPA), includes an initial order plan for 5,000 electric vehicles, and the flexibility to increase the number of electric vehicles introduced should additional funding become available."
Postal Service asks for exemption from Biden vaccine mandate. The United States Postal Service has asked the Occupational Safety and Health Administration for "temporary relief" from the administration's vaccination mandate for organizations with more than 100 workers. "The Postal Service's request for additional time in implementing the [mandate] is directly related to our critical and unique role in American life," said a Jan. 4 letter to OSHA from Doug A. Tulino, deputy postmaster general and chief human resources officer.
Trump Hating Postal Worker Who Refused To Deliver Packages To Pro-Trump Retired Cop's House Gets Knocked Out. A former Las Vegas police officer is facing federal charges as surveillance video shows him knocking out a postal worker. Retired Las Vegas Police officer Robert Gutierrez told police he punched a"Being a retired police officer, I don't think you'll be going to jail. Okay?" an officer said in lapel video. However, federal investigators disagree. Surveillance video taken on December 3 shows Gutierrez punching the postal worker in the face, the first time, as he turned around from reaching into his truck. He told officers the worker was the one being threatening. [Video clip]
Sen. Portman Says China Imports Opioids Via USPS. Sen. Rob Portman (R-Ohio) is pushing the Biden administration to address the opioid crisis, which is killing Americans at a record high rate. During an interview Wednesday, the Republican stressed the importance of implementing a three-step plan to combat the crisis and, more importantly, to stop the flow of synthetic fentanyl into the U.S. [...] Portman said the U.S. needs to work with China and Mexico in a much more aggressive manner to stop the flow of the illicit drug. The senator is confident the fatal substance is coming from China through the U.S. Postal Service.
USPS mail carriers allegedly stole credit cards as part of huge identity theft ring. Four US Postal Service mail carriers — including three from New York City — are accused of stealing credit cards from the mail as part of a $750,000 identity theft ring, prosecutors said. The postal workers and nine other suspects were indicted in Manhattan Supreme Court on conspiracy, grand larceny and a litany of other charges over the scheme that took place between January 2017 and August 2019, according to the Manhattan District Attorney's Office.
The Dumbest Thing Democrats Could Do with the Post Office. History lesson first: The Post Office already tried being a bank! From 1911 to 1966, it operated the U.S. Postal Savings System at every one of its brick-and-mortar locations. Peaking in popularity in 1947, it had about $3.7 billion in deposits, roughly $45 billion in today's dollars. In other words, today, it would be the 53rd largest bank by deposits — so not that popular. Currently, Japan's Mizuho Bank, with only six U.S. locations, holds roughly the same amount of American deposits. The Postal Savings System — created by a Republican president and eliminated by a Democratic one, by the way — failed for a variety of reasons. Most believe that the rise and acceptance of federal deposit insurance made commercial banks just as safe as Post Office banking.
2 postal contractors accused of stealing $4M worth of mail. Two postal contractors accused of stealing more than 8,000 pieces of mail worth more than $4 million have been charged in West Texas with possession of stolen mail, federal prosecutors said Tuesday [11/2/2021]. A federal grand jury in Lubbock indicted Joe Roy Rivas III, 22, and Jessica Lynn Solomon, 35, on Oct. 13 after federal agents seized the mail found in the contractors' possession, according to a statement issued by federal prosecutors.
Postal Contractors Charged Following Seizure of 8,000+ Pieces of Mail. Two Lubbock postal contractors have been charged with possession of stolen mail, announced Acting U.S. Attorney Chad E. Meacham. The investigation — which culminated in the recovery of more than 8,000 pieces of mail worth more than $4 million — marks the largest ever seizure of stolen mail in Northern District of Texas history. Joe Roy Rivas, III, 22, and Jessica Lynn Solomon, 35, were indicted on Oct. 13 on one count of conspiracy to possess stolen mail and eight counts of possession of stolen mail. Ms. Solomon was arrested in Slaton, Texas the following day and made her initial appearance in federal court on Oct. 15; Mr. Rivas was arrested in Slaton on Oct. 27 and made his initial appearance in federal court yesterday afternoon [11/1/2021].
Mail-In Ballot Nightmare: Lawsuits Filed As 300,000 Ballots Allegedly Impacted. The Democratic Party of Virginia has filed a lawsuit contending that hundreds of thousands of mail-in ballots could be caught up in the glacially-paced USPS mail delivery system, threatening to disenfranchise masses of voters and impact the commonwealth's tight gubernatorial race. Last week, the party filed a lawsuit claiming that as many as 300,000 Virginians intend to cast their ballots in Tuesday's critical election by mail, but local USPS branches have failed to deliver ballots in time for voters to fill them out and return them by the deadline. "Thousands of absentee ballots currently sit at postal facilities throughout the Commonwealth, unprocessed for weeks on end," the suit alleges, according to The Washington Times. The USPS, for its part, insists that no such delays have occurred, and CNN reported Friday [10/29/2021] that it has agreed to provide daily election mail reports to all concerned parties.
The Editor says...
[#1] If you didn't get a mail-in ballot, it might be because you didn't ask for one. [#2] If you didn't get a chance to vote by mail, you can still go to the polls and vote on Election Day. It's called Election Day for a reason.
Postal Worker Goes Postal In Memphis Leaving 3 Dead. Two U.S. Postal Service workers were fatally shot Tuesday at a postal facility in Memphis and a third employee identified as the shooter died from a self-inflicted gunshot, authorities said. It was the third high-profile shooting in or near that west Tennessee city in weeks. U.S. Postal Inspector Susan Link said the three postal workers were found dead after the shooting at the East Lamar Carrier Annex in a prominent Memphis neighborhood. FBI spokeswoman Lisa-Anne Culp said the shooting was carried out by a third postal service worker, who shot him or herself. [Video clip]
Slower USPS mail service to begin Friday as part of cost-cutting plan. Post offices nationwide will begin to see some delays in mail service beginning on Friday as part of the postmaster general's new plan to cut costs and save money. Postmaster General Louis DeJoy announced the 10-year plan in the spring, which outlined new investments in technology, training and fleets of delivery vehicles. The USPS will implement the new service standards Friday, which could lead to longer transit times for some long-distance first-class mail and first-class packages. Shorter post office hours will also affect delivery times under the new plan.
Election Officials Don't Know What Happened to 15 Million Mail Ballots in 2020 Election. As any casual observer could tell, the 2020 election was a mess. Now we have real data — from a federal agency, no less — that proves it. Based on data from the U.S. Election Assistance Commission, an analysis by the Public Interest Legal Foundation shows almost 15 million mail ballots effectively disappeared after election officials gave them to the U.S. Postal Service to deliver to voters. Gone, like the Bermuda Triangle of the election. Some of the mail ballots may have ended up on the floors of apartment complexes. Some were sent to deceased registrants. Some went to addresses where the registrant no longer lives. Some may have gone to vacant lots and businesses. Some, having never been requested by the voter, were never returned. In 2020, we put the election in the hands of the people who regularly deliver you your neighbor's mail. The data also shows that an additional 1.1 million ballots were sent to the wrong addresses in 2020 — the U.S. Postal Service saying they were "undeliverable." Think on that. One million ballots went to the wrong house or apartment.
Can the Post Office Be Trusted With Mail-In Ballots? As I write this on Sunday afternoon [9/12/2021], a Thursday Washington Post article headlined, "Postal Service workers not included in President Biden's mandatory vaccination order, source says," remains on the Post website uncorrected. According to Post reporter Jacob Bogage, "postal workers would be strongly encouraged to comply with the mandate," but they would not be forced to get vaccinated. To his humble credit, Bogage noted the paradox of Biden exempting "a massive chunk of the federal workforce ... that interacts daily with an equally large swath of the public." Upon reading Bogage's initial report, I was stunned that the Biden White House would coddle the USPS so conspicuously just a week before the California recall election. The "quid" in this case struck me as much too obvious a down payment on the "quo," namely USPS cooperation in the mail-in voting. Given that ballots have been automatically mailed to every registered voter, the USPS has a major role to play in the election. All pundits seem to agree that Gov. Gavin Newsom's future hinges on the mail-in vote.
The Editor says...
The Democrats don't even have to hide their nefarious schemes, because they now realize that only one voter in a thousand is paying attention to anything that contradicts (or bypasses) the mainstream news media.
Postal workers will be subject to Biden vaccine mandate, contrary to initial confused reports. Employees of the United States Postal Service will be required to get a COVID-19 vaccine or be tested under President Joe Biden's new vaccine initiative, contrary to confused early reporting after the administration rolled out the mandate Thursday evening. The Washington Post initially reported that the Postal Service would not be covered by Biden's vaccine mandate, quoting an administration official who said employees would still be strongly encouraged to comply.
Story About Biden Admin Allegedly Exempting USPS From Vaccine Mandate Changes. The Washington Post reports that the White House is now claiming that U.S. Postal Service "workers are part of the federal vaccine mandate under OSHA jurisdiction, though technically not under the executive order."
Quid Pro Joe, Postal Workers Use Leverage from 2020 Mail-in Ballot Fraud to Gain Exemption From Vaccine Mandate. The United States Postal Service (USPS) workers will be exempt from the mandatory vaccine requirements of all federal workers. The most logical reason for the Biden carve-out is the blackmail and leverage carried by the USPS for their role in the 2020 mail-in ballot fraud. [...] On a positive note, this unilateral exemption provides massive support for any lawsuit against the Biden administration over the forced vaccination order. The DOJ cannot claim 'public health' as a reason for the mandate and simultaneously claim the USPS carve-out is unrelated.
Postal Service crash problem: It's having a lot of accidents, and isn't reporting them. The U.S. Postal Service had more than 144,000 vehicle crashes and more than 300,000 industrial accidents over the last five years, but most were not properly reported in the required tracking systems, according to a new investigative report by the service's internal watchdog. The report last week by the inspector general laid bare the extent of accidents — there were nearly $130 million in repairs since 2016 — as well as a laissez faire culture inside the Postal Service for ensuring required documentation for crashes and workplace accidents in the Employee Health and Safety and Solution for Enterprise Asset Management (SEAM) systems. "Of the 147,192 nationwide accident repair-related work orders completed in SEAM, 108,126 (73 percent) did not have corresponding accident reports in EHS," the report said. "Also, there were 23,301 (14 percent) accidents not reported in EHS within 24 hours of notification of the accident/injury."
'Not The Role Of The Federal Government': Postal Workers Union With Nearly 217,000 Members Slams Biden Vaccine Mandate. One of the largest labor unions representing federal workers, strongly criticized President Joe Biden's reported plans to soon issue a vaccine mandate. The American Postal Workers Union (APWU), which represents 216,797 federal workers, announced its opposition to a mandate forcing its members to get the coronavirus vaccine. The APWU also demanded that Biden's administration negotiates with union leadership before issuing any mandate. "While the APWU leadership continues to encourage postal workers to voluntarily get vaccinated, it is not the role of the federal government to mandate vaccinations for the employees we represent," the union said in a statement. "At this time the APWU opposes the mandating of COVID-19 vaccinations in relation to U.S. postal workers," the statement continued.
220,000 Member American Postal Workers Union Releases Statement Against Mandatory Vaccinations for Federal Employees. One of the reasons why the federal mandate for vaccinations will fail will be the backlash and refusal compliance by the blue-collar workforce. While the U.S. ideological media will downplay the scale of power within the middle-class and blue-collar workforce, they know the true power exists. The team behind Biden might poke this bear to test a reaction, but they will not dare confront it directly. They know that. WE know that. The 220,000 members of the American Postal Workers Union (APWU) released a statement saying the federal government has no business attempting to force vaccinate the workforce. This union will not be the only one.
The Post Office Pension Ponzi Scheme. Like many other government entities, the USPS has overpromised and undersaved for its employees' retirements. The pension system for retired postal workers has a $50 billion unfunded liability — that's an accounting term for the gap between what actuaries expect the system to owe current workers and retirees for the rest of their lives and the revenue it's expected to take in from paychecks and investment earnings. Meanwhile, the USPS fund that's supposed to cover health care expenses for retired workers is facing a $70 billion unfunded liability, and it has less than half the assets necessary to cover expected future costs.
Postal Worker [says] Staffing Issues Due To Federal Leave, Prioritization Of Package Delivery Are In Part To Blame For Persistent Mail Problems. Through fall, winter, spring, and now summer, mail delivery issues continue to plague the Chicago area. "It's ridiculous how they let this go on," the postal worker said. And, he said, it is for reasons most customers don't even realize. "Eighteen routes — five people come to work," he said. The carrier, who wants to remain anonymous, believes the severe USPS staffing shortage is partially due to the emergency federal employee leave enacted this year — which gives postal workers up to 600 hours of paid leave for COVID-related reasons. That's right, 600 hours — roughly four months of paid time off if employees qualify. "There's rumors that people that's using that COVID leave don't need it," the carrier said. And that's not all. The carrier said his supervisor told him package delivery is now a priority over first-class mail.
The unsettling story of stamps versus yuans. I just read that the cost of a first-class postage stamp will increase to 58¢ on August 29. Seems like yesterday the stamp cost only 5¢. In fact, though, 1967 was the last year the stamp cost 5¢. Ah, LBJ and the Great Society! In the 54 years since then, the stamp's cost has increased 1,060%. That's an inflation rate of almost 20% per year. Yet the U.S. Postal Services' net operating loss during its latest fiscal year was $9.2 billion. And the net present value of its debt plus its future unfunded liabilities today totals $188 billion.
Postal Service raises stamps to 58 cents as part of restructuring plan. The U.S. Postal Service on Friday [5/28/2021] announced plans to raise the price of first-class stamps from 55 to 58 cents, the latest step in Postmaster General Louis DeJoy's 10-year plan to make up for billions in financial losses within the agency. The Postal Service said in a press release that it had filed a notice with the Postal Regulatory Commission requesting the price changes, which are set to take effect Aug. 29. Under new commission rules adopted in November, the Postal Service is allowed to continue its annual inflation-based price increases, as well as additional rises in rates based on the increasing number of delivery points mail carriers must reach each week, The Washington Post reported.
U.S. Postal Service Proceeds with Request for Postal Rate Change. As part of "Delivering for America," its 10-year plan to achieve financial sustainability and service excellence, the United States Postal Service filed notice today with the Postal Regulatory Commission (PRC) requesting price changes to take effect Aug. 29, 2021 that are in accordance with approvals provided by the PRC last year. The proposed price changes would raise overall Market Dominant product and service prices by approximately 6.9 percent.
House Democrat, Republican leaders demand investigation of Postal Service spying. The House Oversight Committee on Tuesday [5/25/2021] urged an inspector general to investigate the extent of the U.S. Postal Service's surveillance of Americans' social media accounts. The Postal Service's law enforcement arm previously confirmed to lawmakers' staffs that the agency's Internet Covert Operations Program or iCOP had monitored social media for "inflammatory" posts and shared details about the accounts and posts with other federal law enforcement agencies, according to lawmakers. "These activities raise serious questions about the scope of the program, the extent of sharing of information among law enforcement agencies, and whether [U.S. Postal Inspection Service] has the authority to conduct such an operation," the committee's top Democratic and Republican wrote in a letter to Postal Service Inspector General Tammy L. Whitcomb.
Report: USPS 'Internet Covert Operations Program' Is 'Much Broader in Scope Than Previously Known'. Last month, Yahoo News ripped the lid off of a government surveillance program run by a division of the USPS. The program monitors, scans, and collects information on social media postings considered "inflammatory" enough to pass along to other government agencies. It includes posts promoting the coordination and planning of upcoming political demonstrations. The program's existence came out after the news outlet obtained a copy of a March USPS bulletin that was "distributed through the Department of Homeland Security's fusion centers." It warned of the possibility of violence at upcoming protests though they acknowledged they had no reliable intelligence to suggest any alleged threats were legitimate.
USPS Uses Facial Recognition and Other High-Tech Tools To Monitor Social Media. Is every federal agency a surveillance unit now? With a plethora of law enforcement and intelligence agencies deputized to monitor American communications, it seems insane to think that the U.S. Postal Service (USPS) would also be enlisted for this task. But indeed it has been, as Yahoo News revealed earlier this year. Now, new details have emerged about the postal service's Internet Covert Operations Program (iCOP), including the fact that the agency has been using facial recognition software from Clearview AI and has a specific program to monitor people posting about protests. As part of the iCOP program, postal service employees have been monitoring Americans' social media posts and sharing things they deem suspicious with law enforcement agencies. "Yet the program is much broader in scope than previously known and includes analysts who assume fake identities online, use sophisticated intelligence tools and employ facial recognition software," writes Yahoo News' Jana Winter.
Facial recognition, fake identities and digital surveillance tools: Inside the post office's covert internet operations program. The post office's law enforcement arm has faced intense congressional scrutiny in recent weeks over its Internet Covert Operations Program (iCOP), which tracks social media posts of Americans and shares that information with other law enforcement agencies. Yet the program is much broader in scope than previously known and includes analysts who assume fake identities online, use sophisticated intelligence tools and employ facial recognition software, according to interviews and documents reviewed by Yahoo News. Among the tools used by the analysts is Clearview AI, a facial recognition software that scrapes images off public websites, a practice that has raised the ire of privacy advocates. The U.S. Postal Inspection Service uses Clearview's facial recognition database of over 3 billion images from arrest photos collected from across social media "to help identify unknown targets in an investigation or locate additional social media accounts for known individuals," according to materials reviewed by Yahoo News.
Why is the Postal Service running a spy operation? The Postal Service was created by our founders in the Constitution. This same document guards against unreasonable searches and seizures. They literally fought the revolution over this goal, to be free from unreasonable search by the government. They would roll in their graves to learn that the Postal Service of all government agencies has transformed into an arm of the "deep state," a kind of thought police with its own "covert" surveillance agency to monitor the social media activities of the public for "inflammatory" content. The Postal Service can't even deliver our mail on time, but it thinks it's appropriate to run a sophisticated domestic spy program targeting its customers?
Progressive 'Postal Banking' Proposal: A Solution in Search of a Problem. While the idea of offering banking services at post offices continues to excite progressives in Congress, it probably will not appeal very much to its intended customer base if implemented. It is hard to imagine unbanked millennials flocking to their local post office to check their balances and cash checks in today's digital world. Senators Kirsten Gillibrand (D., N.Y.) and Bernie Sanders (I., Vt.), along with three House members, are hoping to include postal-banking pilots in the Fiscal Year 2022 budget.
Prolific mail thief in West Seattle arrested seven times, released from jail each time. There's a suspected mail thief operating in West Seattle. The victims know his name. So do the police, the post office and prosecutors. He's been arrested seven times since Jan. 7 and each time, he was released from jail, sometimes within 48 hours after his arrest. His name is Jason Turner and his case is another example of a suspected repeat offender falling through the cracks of the criminal justice system, leaving everyone who touches his case frustrated.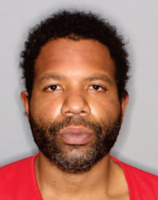 West Seattle Crime Watch: Police alert about mail-theft suspect. Southwest Precinct police have sent an alert about a mail-theft suspect who they say is active in North Delridge, 37-year-old Jason A. Turner: [...] ["]Turner has 3 arrests for mail theft since 2020. Turner's most-recent arrest was Feb. 3. He was released the following day and returned to the area, where additional mail was stolen. Residents are fed up with his actions. Turner has been witnessed following USPS and UPS drivers and stealing mail and packages that were just delivered. He does this in broad daylight, often in the morning hours before noon, showing no concern for being witnessed.["]
Gaetz, House Republicans introduce bill to defund Postal Service covert operations program. Rep. Matt Gaetz (R-Fla.) and a group of other House Republicans on Friday introduced legislation to end funding for an arm of the U.S. Postal Service that carries out online surveillance. The legislation was rolled out in response to a March bulletin, reported by Yahoo News earlier this month, distributed by the Postal Service's Inspection Service's Internet Covert Operations Program (iCOP). The bulletin cited iCOP concerns about potential "significant" protests planned for March 20 based on "online inflammatory material" and posts on social media platforms Parler and Telegram. "iCOP analysts are currently monitoring these social media channels for any potential threats stemming from the scheduled protests and will disseminate intelligence updates if needed," the agency wrote in the bulletin.
USPS admits it IS spying on Americans: Law enforcement arm is snooping on social media posts and 'working with other agencies'. The U.S. Postal Service admitted during a Wednesday meeting to spying on citizens with its law enforcement arm, claiming it worked with other agencies to track Americans' social media posts. Chief Postal Inspector Gary Barksdale briefed lawmakers on the Oversight Committee regarding the program known as iCOP, or Internet Covert Operations Program, but could not provide a date for when it was initiated. 'The Chief Postal Inspector was wildly unprepared for this briefing,' GOP Representative Nancy Mace of South Carolina told DailyMail.com following the meeting with Barksdale. The inspector was called for a briefing after iCOP was first made public in a report last week.
Postal Service 'wildly unprepared' to answer allegations it spied on Americans: Rep. Nancy Mace. The U.S. Postal Service failed to answer lawmakers' questions in a Wednesday briefing about its alleged spying on Americans, according to Rep. Nancy Mace, South Carolina Republican. Chief Postal Inspector Gary R. Barksdale briefed lawmakers on Wednesday about its "Internet Covert Operations Program (iCOP)" that allegedly monitored Americans' social media posts. Mr. Barksdale could not give a date for when the program started and denied that it was even a program but said an 'executive' was overseeing it, according to Ms. Mace's office. "The Chief Postal Inspector was wildly unprepared for this briefing," said Ms. Mace in a statement to The Washington Times.
The Postal Service Is a Spy-Op Now. Why is the U.S. Postal Service (USPIS) reading Americans' social media posts? Now there's a question for someone to ask Biden administration Press Secretary Jen Psaki. The news broke this week when someone leaked a "Situational Awareness Bulletin" to Yahoo News. Dated March 16, 2021, this two-page "intelligence summary" reported that USPIS's Internet Covert Operations Program (iCOP) had monitored "multiple social media platforms" including Facebook, Parler, Twitter, and Telegram. What caught their eye? Postings and conversations related to possible March 20 protests at state capitals and in Washington, D.C., against Biden's election, 5G cellular, and tyranny. The agency did not say it was investigating any of the individuals surveilled. Rather, the USPIS document said iCOP had shared the "inflammatory" postings with the Department of Homeland Security's fusion centers, which merge intelligence across a variety of federal and state agencies.
If you really think somebody is reading your email, some handy tips about low-level encryption can be found here.
The US Postal Service Surveillance Scandal is Targeting Trump Supporters, Not All Americans. Journalist Lee Smith hits the sweet spot in his discussion of the U.S. Postal Service conducting surveillance on Americans. As Smith notes the targeting is not to identify the political ideology of "all Americans", rather the objective is surveillance of people who likely did not vote for Joe Biden. [Video clip] Again it is important to repeat, this type of activity is one long continuum. The IRS was previously used; federal contractors for the FBI have previously been used; allied Big Tech companies have been used; and now the United States Postal Service is running a covert surveillance program against Americans that sounds suspiciously like the prior DHS announcement.
Congress Presses Postal Service After Report Agents Are Monitoring American Social Media Accounts. Members of Congress on Thursday [4/22/2021] asked Postmaster General Louis DeJoy to provide information about an alleged group in the U.S. Postal Service (USPS) that has been monitoring Americans' social media accounts. The United States Postal Inspection Service is the law enforcement arm of the Postal Service. The inspection service has a group called the Internet Covert Operations Program (iCOP) that has been monitoring activity on social media, including posts on Parler and Telegram, according to Yahoo News, which says it obtained a March government bulletin on the matter. "If the reporting is accurate, iCOP raises serious questions about the federal government's ongoing surveillance of, and encroachment upon, Americans' private lives and discourse," House Oversight Ranking Member James Comer (R-Ky.) and House Judiciary Ranking Member Jim Jordan (R-Ohio), along with 30 other Republican lawmakers, wrote to DeJoy.
We Discovered Where the Post Office Likely Got Their List of Conservatives to Spy On. Today we found out that the US Postal Service is spying on Americans who just happen to be conservative. We noted that the law enforcement arm of the US Postal Service, the US Postal Inspection Service (USPIS), is secretly monitoring and collecting Americans' social media posts, according to documents obtained by Yahoo News. The spying program is known as iCOP, or Internet Covert Operations Program, and involves goons trolling through social media sites to look for "inflammatory" posts — and then sharing the information with other government agencies. Last we checked, "inflammatory" language was covered by the First Amendment.
The Postal Service is running a 'covert operations program' that monitors Americans' social media posts. The law enforcement arm of the U.S. Postal Service has been quietly running a program that tracks and collects Americans' social media posts, including those about planned protests, according to a document obtained by Yahoo News. The details of the surveillance effort, known as iCOP, or Internet Covert Operations Program, have not previously been made public. The work involves having analysts trawl through social media sites to look for what the document describes as "inflammatory" postings and then sharing that information across government agencies.
Conservative group says 'independent' postal board nominee is really a Democrat. A group that conducts "non-partisan conservative research and fact-checking" is calling into question the claim that one of Biden's nominees to the Board of Governors of the United States Postal Service is a true independent and has produced online evidence she is a Democrat. Amber McReynolds's nomination will be considered at a Senate Homeland Security and Governmental Affairs hearing on Thursday. President Joe Biden nominated McReynolds to serve as the only independent governor on the nine-member board, which would make her a crucial tiebreaker on the panel. The American Accountability Foundation believes McReynolds is a Democrat, and her confirmation to the board as an independent could allow Democrats to fill a vacancy later with another Democrat, illegally stacking the board in their favor.
Female Postal Worker Viciously Beaten in Flint, Michigan Over Delayed Stimulus Checks. A female postal service worker was brutally beaten in broad daylight in Flint, Michigan by several women over delayed stimulus checks. The women are filmed pummeling the woman and pulling her hair. Police say the woman is in good condition and an arrest was made in the beating. According to the video, the white female is a USPS postal worker and she is attacked by multiple African American women regarding "stimulus money".
USPS unveils new sleek looking mail trucks. The US Postal Service on Tuesday unveiled a modern replacement for the iconic Grumman LLV mail truck that has been in use since the late 1980s. The new design consists of a waste-high [sic] front hood that resembles the front beak of a duck in front of an extra-high windshield. Oshkosh Defense has been contracted to build between 50,000 and 165,000 of the new trucks over the next 10 years — replacing vehicles that have been in service for as long as three decades, USPS said in a statement. Oshkosh's design is not completely finalized, USPS said. The initial order of trucks will cost $482 million, with the first vehicles expected to hit the roads in 2023.
Post Office Purchase of Gasoline [Powered] Trucks Seems to Defy Biden Order. The U.S. Postal Service currently plans for only 10% of its new truck fleet to be electric, Postmaster General Louis DeJoy said Wednesday [2/24/2021], angering environmentalists who say the move flies in the face of a White House executive order to electrify the government's vehicles. DeJoy's revelation in a hearing before a House panel comes the day after the Postal Service announced that Wisconsin-based maker of military trucks, Oshkosh Corp., had won a long-delayed $6 billion contract to replace the service's fleet of gas-guzzling postal trucks.
The Editor says...
This is good news. I hope it means Joe Biden's unilateral edicts are being ignored.
Postmaster General Louis DeJoy 'plans to eliminate two-day delivery for first-class mail and hike postage rates' as USPS struggles with billions in losses. Postmaster General Louis DeJoy plans to propose changes to the U.S. Postal Service that could make mail delivery slower and more costly for both consumers and commercial mailers, according to a new report. DeJoy has discussed eliminating first-class mail designated for delivery in two days, and instead make all first-class mail targeted for a three- to five-day delivery window, people briefed on his strategic plan told the Washington Post. Currently, letter-envelope sized first-class mail sent to a local address is supposed to be delivered within two days — but frequently it is not.
Whistleblower Jesse Morgan Interrogated by FBI Instead of Investigated, His Family Harassed. Steve Bannon: Are authorities coming to you and saying, "Hey we need to sit down and interview you?" What is going on with where these ballots are and what they are used for? Jesse Morgan: You know, it is really funny that you say that. I've been interviewed, so I had a meeting with the FBI. Somebody, the OGI or some agency from the post office and a few other people. So basically the interview, so here I am the witness basically gets kind of like interrogated I guess, you'd say. Which is cool I understand that they're doing their job. So I give them what I saw what happened to me, what I'd done. And what they wanted to do instead of focusing on the picture they wanted to focus over here and try to figure out how I came on TV. [Video clip]
USPS Truck Driver Says He Delivered 288k Completed Ballots From NY To Penn!. Jesse Morgan, a truck driver with USPS subcontractor says he was suspicious of his cargo load of 288,000 COMPLETED ballots: "I was driving completed ballots from New York to Pennsylvania. I didn't know, so I decided to speak up." [Video clip]
Truck drivers report waiting more than 15 hours at [Cleveland] post office. Dozens of trucks lined the streets outside the United States Postal Service facility on Orange Avenue and Broadway Avenue over the weekend. Truck drivers attempted to drop off and pick up shipments to USPS all weekend. Miz Azamkloe had been waiting in his truck for 15 hours when he spoke to News 5 Sunday [12/6/2020]. "I came yesterday at like 7 o'clock," Azamkloe said. "6 or 7 o'clock I was here. I sit here and nobody is answering." Azamkloe works for a Pennsylvania-based company and said he lost out on a significant amount of pay while waiting.
Mount Greenwood residents outraged over slow service, mail piling up outside post office. There is outrage at a South Side post office after stacks of mail were found outside and complaints were voiced from residents, even the alderman, regarding slow service. "Everyone knows it's a problem, what [...] are they doing about it?" said 19th Ward Alderman Matt O'Shea. At 119th and Homan, boxes and boxes of residents' mail is piling up on a loading dock. "Some weeks we get it and then they're weeks at a time we don't get anything," said Mount Greenwood resident Douglas Ball. Alderman O'Shea says he has tried for months to investigate the issues, but says his calls to management are never returned.
Whistleblowers claiming USPS threw out, backdated ballots before election. A conservative law firm says that several whistleblowers from the United States Postal Service have come forward, alleging that thousands of ballots in some states were backdated, tampered with, or tossed out ahead of the 2020 election, to the disservice of President Trump, despite the Justice Department announcing Tuesday it has found no proof of widespread voter fraud. The Amistad Project of the Thomas More Society, which has forged ahead with an independent investigation of alleged voter fraud in several key battleground states that Trump lost, has claimed that the FBI asked them to turn over their findings to their Los Angeles Field Office. The FBI told Fox News that it's their "standard practice to neither confirm nor deny the existence of investigations. As such, we will decline further comment."
Trump Attorney Phil Kline: Two Trailers Full of Completed Ballots Were Delivered to Pennsylvania from NY — One on November 4th! Attorney Phillip Kline with the Amistad Project joined Lou Dobbs on Tuesday [12/1/2020] following the explosive hearing this afternoon in Arlington, Virginia. Kline earlier at his press conference introduced two different USPS contract truck drivers who went public after they found it "unusual" and were concerned when they realized that had transferred completed ballots and fraudulent ballots to stops in Pennsylvania and Wisconsin. On Tuesday night Kline described one load that was delivered to Pennsylvania in October and a second load of completed ballots that were delivered to Pennsylvania on November 4th to Delaware County.
Postal Subcontractor Was Told That Over 100,000 Ballots in Wisconsin Were Gathered on Nov. 4 and Backdated for Election Day. New election fraud whistleblowers came forward on Tuesday [12/1/2020], including a postal subcontractor who was told that over 100,000 ballots in Wisconsin were gathered the day after election day and backdated so that they would still be counted. The new information was made public at a press conference with multiple whistleblowers by the Amistad Project of the Thomas More Society, a national constitutional litigation organization.
Whistleblowers: Postal Service labeled Trump mail 'Undeliverable,' 388,000 ballots backdated, 'disappear'. Several whistleblowers on Tuesday [12/1/2020] cast new uncertainty on the 2020 election process, claiming up to 288,000 ballots disappeared, another 100,000 were improperly backdated, and mail promoting President Trump was junked while mail for Joe Biden was delivered. In the most extraordinary report, a U.S. Postal Service contractor said his trailer full of 144,000 [to] 288,000 completed mail-in ballots, which he drove between New York and Pennsylvania, disappeared after he delivered it to a Lancaster, Pennsylvania, depot. Another claimed that ballots were backdated by postal workers, and in Traverse City, Michigan, Trump campaign mail was put in bins labeled "Undeliverable Bulk Business Mail" while the same type of mail for Joe Biden was ordered to be delivered on time. And a third raised new issues about the integrity of Dominion voting machines.
USPS Retribution Against Postal Worker Who Reported Election Ballot Fraud — Where Are The Whistleblower Protection Groups? According to Greg Manson, appearing on the War Room Pandemic just now, the USPS worker Richard Hopkins, who reported to the Veritas Project that he heard U.S. Postal Service manager tell workers to backdate ballots received after November 3 has just been placed on unpaid leave.
Listen As The Feds Threaten Postal Whistleblower After Exposing Penn Election Fraud Using Backdating. A USPS employee named Richard Hopkins signed a sworn affidavit alleging ballot tampering and fraud. In the affidavit, the postal worker alleged that postal supervisory officials hatched a plan to backdate ballots mailed after the election. Lindsey Graham received a copy of the affidavit and called for an investigation into the matter. The Oversight Committee Democrats said Hopkins was interviewed by investigators Friday and Monday recanted the allegations without saying why he signed a false affidavit. There is no word if Hopkins will face perjury charges. Mr. Hopkins later said the feds intimidated him into watering down the story, but he did not recant. [Video clip]
Another USPS Whistleblower Says Supervisor Told Employees Not to Deliver Republican Mailings. James O'Keefe and Project Veritas continue to expose disturbing allegations of political bias perpetrated by employees of the United States Postal Service (USPS). On Thursday [11/12/2020], Project Veritas revealed another whistleblower complaint from a USPS employee from Elkins Parks, a suburb of Philadelphia, who alleges that a supervisor instructed employees not to deliver Republican and pro-Trump mailings on Nov. 9, even as the results of the election remain in dispute. According to the whistleblower, who identified himself as a letter carrier in Elkins Parks, a USPS supervisor instructed employees on Monday to discontinue delivery of mailings from Republicans and pro-Trump groups.
Tens of Thousands of Pennsylvania Ballots Returned Earlier Than Sent Date: Researcher. More than 20,000 absentee ballots in Pennsylvania have impossible return dates and another more than 80,000 have return dates that raise questions, according to a researcher's analysis of the state's voter database. Over 51,000 ballots were marked as returned just a day after they were sent out — an extraordinary speed, given U.S. Postal Service (USPS) delivery times, while nearly 35,000 were returned on the same day they were mailed out. Another more than 23,000 have a return date earlier than the sent date. More than 9,000 have no sent date. [...] The researcher, who spoke on condition of anonymity, said he consulted about the matter with several USPS field engineers, who said the return dates shown in the database are "impossible."
Pennsylvania mailman says he was ordered to collect late ballots. A Pennsylvania mailman has said in a sworn affidavit that he was ordered by supervisors to collect and submit late ballots, which he said supervisors then backdated so that they appeared to have been mailed in time. Richard Hopkins, who works in Erie, said he overheard a supervisor talking about the backdating operation, and letter carriers were told to pick up ballots through Friday, even though under Pennsylvania's current rules ballots were supposed to have been mailed by Tuesday, though they could be delivered to election officials through Friday and still be counted. "Postmaster Rob Weisenbach directed my co-workers and I to pick up ballots after Election Day and provide them to him," Mr. Hopkins said in an affidavit. "As discussed more fully below, I heard Weisenbach tell a supervisor at my office that Weisenbach was back-dating the postmarks on the ballots to make it appear as though the ballots had been collected on November 3, 2020 despite them in fact being collected on November 4 and possibly later."
Detroit city worker blows whistle, claims ballots were ordered backdated, FBI probing. The FBI is investigating allegations of election fraud in Detroit after a city worker stepped forward and claimed election workers were asked to backdate ballots that had come in after the election deadline had passed, multiple officials said. A senior law enforcement official in Washington confirmed that an investigation was opened after the whistleblower's concerns were forwarded from the Michigan Republican Party. "The FBI is investigating," the official said. GOP officials in Michigan said the whistleblower was identified and assisted by Phill Kline, the head of the Thomas More Society's Amistad Project, which has been litigating voting disputes and irregularities across the country for months.
The Editor says...
What a relief! The FBI is investigating. I'm sure we all have the utmost confidence in the FBI.
PA-based USPS Whistleblower Richard Hopkins Comes Forward & Agrees to Testify. The U.S. Postal Service whistleblowers assigned to the General Mail Facility here agreed today [11/6/2020] to come forward to go on the record using his real name. "He is going to testify about the backdating of ballots in Erie, Pennsylvania, in a battleground state," said James O'Keefe, the founder and CEO of Project Veritas. "He's scared," O'Keefe said. "He's afraid he's going to lose his job." The Erie, Pennsylvania-based postal service whistleblower is named: Richard Hopkins, he said. Hopkins said, "I'm nervous. I am nervous because this is a big deal." Some people at his work surmised that he was the one to talk to Project Veritas about the scheme to postmark late ballots with 'Nov. 3,' which was Election Day, he said. "I did not witness them backdating, I witnessed them talking about backdating," he said.
The USPS can't account for 300,000 absentee ballots, but that's probably not as bad as it sounds. U.S. District Judge Emmet Sullivan was furious Wednesday that the U.S. Postal Service had defied his order to sweep postal processing facilities in 15 states Tuesday to find missing absentee ballots and deliver them on time. The USPS had said in a court document that 300,000 ballots had been scanned into facilities but not scanned out, suggesting they were misplaced. Instead of complying with Sullivan's order, the USPS kept to its own schedule, raising concerns that tens of thousands of ballots would not be delivered in time to be counted. "It just leaves a bad taste in everyone's mouth for the clock to run out — game's over — and then to find out there was no compliance with a very important court order," Sullivan said. He suggested he would demand a deposition from Postmaster General Louis DeJoy.
Postal Service delivers 40,000 more ballots after court-ordered sweep. Approximately 40,000 mail-in ballots were delivered by the United States Postal Service on Thursday as it continued court-ordered sweeps of postal centers across the country, Reuters reports. The Postal Service reported early Friday that it found 1,076 ballots at its Philadelphia Processing and Distribution Center, about 300 at a Pittsburgh processing center and more at other centers across the state. Ballots in Pennsylvania must be postmarked by Election Day but can be received by Friday evening and still count. It is one of more than a dozen states with deadlines to receive ballots stretching into next week.
USPS says huge amount of mail-in ballots were not delivered. Significant percentages of mail-in ballots in battleground states were not delivered to election offices Nov. 3, according to US Postal Service data filed in federal court on Wednesday [11/4/2020]. In Philadelphia, 33.7 percent of mail-in ballots were not delivered to election offices on Election Day, the data shows. In Atlanta, the same goes for 17.9 percent of mail-in ballots, and in Detroit for 21.1 percent, the filing states. For Greensboro, NC, 27.1 percent were not delivered, and in Lakeland, Wis., the figure is 23.2 percent, according to the filing. The data also shows that 6.7 percent of mail-in ballots were received by Nov. 3 but not processed.
Pennsylvania USPS Whistleblower Exposes Anti-Trump Postmaster's Illegal Order to Back-Date Ballots. Project Veritas released an undercover bombshell video of a Pennsylvania USPS whistleblower exposing his anti-Trump Postmaster's order to illegally back-date ballots. "The fraud is happening as we speak... they are going to be collecting and back-dating ballots in Pennsylvania TOMORROW according to our whistleblower," O'Keefe said. "Ballots that are coming in today, tomorrow, yesterday, are all supposed to be postmarked the 3rd" the whistleblower said.
USPS Carrier in PA Claims Higher-Ups Instructed Workers to Backdate Ballots. Watchdog group Project Veritas on Thursday [11/5/2020] released their third video of alleged voter fraud. A United States Postal Service carrier in Erie, Pennsylvania claims to have overheard a conversation earlier in the day where his postmaster instructed carriers to allegedly backdate newly-received ballots. "This morning I was casing my route, and I saw the postmaster pull one of our supervisors to the side and as he was — and it was really close to where my new case was so I was able to hear, listen in and I heard him say to the supervisor that they messed up yesterday," the whistleblower explained. "... And he told the supervisor they had postmarked one of the ballots the 4th instead of the 3rd, because they were supposed to put them for the 3rd." According to the whistleblower, the postmaster was upset because he's a "Trump hater."
Michigan USPS Whistleblower: Late Mail-In-Ballots Are Being Stamped As Received on November 3rd. A mail carrier who works for a post office in Traverse City, Michigan blew the whistle Wednesday on what he called a "sketchy" directive from his supervisor. "We were issued a directive this morning to collect any ballots we find in mail boxes, collection boxes — just outgoing mail in general — separate them at the end of the day so they could hand stamp them with the previous day's date," the whistleblower told Project Veritas' James O'Keefe. "Today is November 4th, for clarification," he added. All states require mail-in ballots to be postmarked on or before Nov. 3 to be accepted. The worker said he worked at the Barlow Branch Post Office in Traverse City, and his supervisor is named Jonathan Clarke.
Employee of the month:
USPS worker arrested at Canadian border with bin of mail, undelivered ballots. An upstate USPS employee was arrested Tuesday [11/3/2020] while crossing the US-Canada border with hundreds of envelopes and other undelivered mail — including several absentee ballots. The Buffalo mailman, who was caught with over 800 pieces of mail inside his trunk that he had failed to deliver, said he had ended up on a bridge between the US and its neighbor to the north by accident, the Buffalo News reported. Customs and Border Protection found a huge bin of mail spanning several zip codes in the vehicle. Among them were three absentee ballots from the Erie County Board of Elections, authorities told the newspaper. Wilson told CBP agents he was in the wrong lane while traveling on Interstate 190 and accidentally wound up on the bridge. When pressed, Willson claimed that the mail was for his mother, though he was unable to explain why the names on the packages did not match.
Nevada Mail Worker Caught on Tape Suggesting Voter Fraud to Remove Trump. The latest undercover footage from Project Veritas and James O'Keefe reportedly shows a USPS worker in Nevada hinting he may commit voter fraud in order to help remove President Trump from office. "I'm gonna see if I can get you some (ballots), like a nice little handful..." the tape shows. [Video clip]
US Postal Service blows court-ordered deadline to check for missing ballots. About 300,000 can't be traced. The U.S. Postal Service blew a court-ordered deadline Tuesday to sweep mail-processing facilities in more than a dozen states for missing election ballots that could number in the hundreds of thousands. U.S. District Court Judge Emmet Sullivan in Washington ordered the sweep Tuesday morning after the Postal Service said its delivery performance had dropped over the past five days and could not say whether more than 300,000 ballots received in its facilities had been delivered. The sweep was to happen in 12 postal districts, including in battleground states Arizona, Florida, Georgia, Pennsylvania, Texas and Wisconsin.
State Attorney wants USPS ballot audit after backlog found at Miami-Dade mail facility. Miami-Dade State Attorney Katherine Fernández Rundle wants every mail distribution center in the county to be searched for undelivered ballots, and for those ballots to be brought immediately to the Miami-Dade Elections Department ahead of the Nov. 3 election. In a statement Friday night, the county's top prosecutor called for action from the U.S. Postal Service after the Miami Herald reported a backlog of mail at the Princeton post office in South Miami-Dade County near Homestead. Fernández Rundle said she was working with the elections department and the USPS inspector general's office "to make sure that all ballots are accounted for and all votes are counted."
Massive Florida mail pile-up believed to include ballots. A Post Office in Florida's largest county is inundated with a mail backlog, which could reportedly contain ballots. The Minority Leader of the Florida House of Representatives, Kionne Mcghee, posted undated footage to his Twitter account on Friday that allegedly showed USPS Inspection Service officials arriving at a Florida Post Office location in Miami-Dade County to look into a massive mail pile-up, which is said to include mail-in ballots. One local resident told McGhee he or she hadn't received mail in five days, while a source told McGhee that sorting was expected to go on past Tuesday.
Judge orders USPS to reverse mail collection limits now. A federal judge on Tuesday night [10/27/2020] ordered the U.S. Postal Service to reverse limitations on mail collection imposed by Trump-backed Postmaster General Louis DeJoy, giving the agency until Wednesday morning to inform workers of the court's changes as more mail-in ballots continue to flood in. In a highly detailed order, Judge Emmet Sullivan of the District Court for the District of Columbia granted an emergency motion by plaintiffs against President Donald Trump to enforce and monitor compliance with Sullivan's previous injunction tied to USPS services.
The Editor says...
Hmmm... Judge Emmet Sullivan. That name sounds familiar.
Hundreds of mail-in ballots were found tossed in New Jersey dumpster. Overall, election officials and experts seem to agree for the most part that voting by mail is a totally viable alternative to voting in person, especially since many states have allowed it for decades without issue. Now, a story out of New Jersey is shaking things up a bit, as 200 blank ballots were found among a pile of mail that was discarded near a dumpster. The ballots — which were on their way to voters' homes — actually made up a small percentage of the 300 pounds of mail that had been discarded next to the trash bin.
Former Postal Worker Charged for Allegedly Tossing Absentee Ballots in Dumpster. A former United States Postal Service (USPS) worker faces federal charges for allegedly throwing away mail that included over 100 absentee ballots in Jefferson County, Kentucky. "DeShawn Bojgere, 30, of, Louisville, Kentucky, has been charged with the delay or destruction of mail, a federal crime under 18 United States Code 1703," the U.S. Attorney's Office in the Western District of Kentucky said in a press release Monday [10/26/2020].
Kentucky: U.S. Postal Employee 'No Longer Employed' After 112 Ballots Found in Dumpster. A U.S. Postal Service employee is out of a job amid an investigation into over 100 absentee ballots discarded in a dumpster in Louisville, Kentucky. A contractor found the unopened 112 ballots while renovating a home in Jefferson County on Thursday 10/22/2020]. Additionally, two political flyers were discovered by special agents with the Postal Service Office of the Inspector General.
Florida USPS Worker Accused of Stealing Mail-in Ballots. A Florida US Postal Service worker is accused of stealing a mail-in ballot, dozens of political flyers and 4 prepaid debit cards in a scheme that may have started nearly two years ago, federal authorities said Monday, the The New York Post reports. Crystal Nicole Myrie, "embezzled letters, postal cards, and mail which came into her possession intended to be carried or delivered by her," according to a criminal complaint. Myrie appeared in federal court Monday on charges she stole the Miami-Dade County ballot, as well as 36 political flyers and 150 other pieces of mail, according to the Miami Herald. The 31-year-old suspect admitted to two postal inspector agents Friday that she stole the debit cards to use at stores and has been "stealing mail sporadically for almost two years," prosecutors said.
Pennsylvania postal worker on leave after bags of undelivered mail found outside home. Several bags of undelivered mail were found awaiting trash pickup outside the home of a US Postal Service worker in Pennsylvania, a report said. The discovery, which was made Sunday at the home in Baldwin, Pennsylvania, is under investigation by the US Postal Service Office of Inspector General, WPXI reported. The unidentified employee has been placed on leave without pay.
Federal Agents Discover Bags of Undelivered Mail in Pennsylvania. Special agents from the United States Postal Service raided the home of a USPS carrier in Baldwin, PA on Sunday night, confiscating eight large garbage bags of suspected undelivered mail, according to neighbors. From inside his house on Meadowcrest Lane, mail carrier Sean Troesch had little to say on Monday, after agents rolled up in an unmarked van in front of his house and gathered bags of undelivered mail. In a statement, the U.S. Postal Service Office of the Inspector General confirmed that its agents had acted on a tip and had vowed to carry out a detailed inventory of such bags, ensuring that each package would meet its intended recipient.
Undelivered mail discovered in Virginia Beach dumpster, USPS investigating. Police in Virginia Beach are investigating after undelivered mail was found in a dumpster Thursday afternoon [10/8/2020]. According to police, a citizen called in the report at 1:34 p.m. for the mail, which was found in the 3200 block of Colechester Road. Witnesses said at least 80 pounds of mail were in the dumpster. According to the United States Postal Service, no election ballots were in the mail, but some advertisement election mail was included. Most of the mail was ad mail, the USPS said.
Voter Ballots, Discarded Mail Found In Twentynine Palms, Joshua Tree. Discarded mail, including voter ballots, were discovered Wednesday in Twentynine Palms and Joshua Tree, according to San Bernardino County sheriff's officials. A citizen told San Bernardino County sheriff's deputies with the Morongo Basin Station that they found the discarded incoming mail, including voter ballots, in the 6500 block of Winters Road in Joshua Tree. More discarded mail was found in the 6500 block of Encelia Avenue in neighboring Twentynine Palms.
Feds investigating discarded mail-in ballots cast for Trump in Pennsylvania. The Justice Department and FBI are investigating potential mail-in ballot irregularities in Pennsylvania, a crucial swing state for the 2020 presidential election. On Thursday [9/24/2020], the Justice Department said it discovered ballots cast for President Trump in Luzerne County were discarded. Mr. Trump won the northern Pennsylvania county in 2016, despite it being a Democratic stronghold that voted for Democratic presidential candidates for several decades.
SBCSD: Citizen finds stolen mail, including ballots, discarded in the High Desert. The San Bernardino County Sheriff's Department revealed that a citizen found stolen mail, including voter ballots, that was discarded in Joshua Tree and Twentynine Palms Wednesday morning. According to the Sheriff's Department, all the recovered mail was found to have been stolen from a cluster of mailboxes within the 56200 block of Reche Road in Landers.
Probe into 'discarded' mail-in military ballots becomes campaign outrage fuel. The news release from a U.S. attorney in Pennsylvania was provocative: Nine mailed-in military ballots had been "discarded" by the local election office in a swing county of one of the most important presidential battleground states. All of them were marked for President Donald Trump, it said. Then came another news release with key details changed — the presidential choice was unknown on two of the ballots because they had been resealed — but still little explanation of what had happened and whether investigators believed a criminal act had occurred.
More Mail-In Voting Trouble in New Jersey, as Mailman Arrested for Throwing out Mail. As the time is ticking down to the election, we keep hearing more and more questionable stories about problems with mail-in voting. We've already heard about horror stories including the mail, including ballots found in a ditch, and over 100,000 people in New York getting the wrong ballot envelopes with different names on them. But New Jersey, which had fraud and mail-in problems in the 2020 primary, just had a report now of another problem related to the general election. According to the NY Post, a postal service worker just got busted for throwing out mail into dumpsters on October 2 and October 5 in Bergen County, NJ.
USPS Worker in NJ Arrested for Allegedly Dumping Mail, Including Election Ballots. A U.S. Postal Service mail carrier from Hudson County, New Jersey, was arrested for discarding mail, including 99 general election ballots sent from the County Board of Elections that were intended to be delivered to West Orange residents, U.S. Attorney Craig Carpenito announced. Nicholas Beauchene, 26, of Kearny, is charged by complaint with one count of delay, secretion, or detention of mail and one count of obstruction of mail. The delay of mail charge is punishable by a maximum penalty of five years in prison and a $250,000 fine. The obstruction of mail charge is punishable by a maximum penalty of six months in prison and a $5,000 fine.
New Jersey mailman, 26, faces up to five years in prison for 'dumping 99 ballots in the trash that were meant for voters in heavily Democratic suburbs'. A postal employee in New Jersey dumped more than 1,800 pieces of mail, including 99 ballots for the upcoming election, that were intended for households in heavily Democratic areas, federal prosecutors said Wednesday [10/7/2020]. Nicholas Beauchene, 26, of Kearny, faced arraignment later on Wednesday in federal court in Newark on charges of delay, secretion or detention of mail and obstruction of mail.
USPS collection boxes broken into in multiple Virginia counties, sparking fears of missing ballots. Virginia election officials have issued an alert to voters who submitted mail-in ballots at United States Postal Service outdoor mail collection boxes after officials discovered six receptacles spanning multiple counties in the central part of the state were broken into in recent days. The Virginia Department of Elections sent out a news release Monday [10/5/2020] warning that "six outdoor mail collection boxes were broken into sometime between Saturday afternoon and this morning." WWBT-TV reported that "several post offices" called law enforcement to report that the door latches on the busted mail boxes had been "pried open with a tool or force."
Don't send money through the mail, and don't send winning lottery tickets!
Florida woman forced to forfeit lotto prize after USPS loses ticket. A Florida woman says she was forced to forfeit her lotto prize after the US Postal Service lost her winning ticket in the mail. Sue Burgess, of Hernando County, said she was thrilled to discover earlier this summer that she snagged $1,000 in the state's Second Chance Lottery game, news station WFLA. "I was elated. It was like winning a million dollars to me," Burgess told the outlet. But at the time, she couldn't claim her winnings at any of the local lottery offices since they were closed due to the pandemic.
USPS: We Have No Idea How Much Mail Theft Is Going On. With all of the discussions taking place on the subject of mass mail-in voting this year and concerns over the potential for ballots being stolen and fraudulently submitted (not that Democrats or most of the media want to discuss it), one obvious issue is coming under increasing scrutiny. Exactly how much mail theft is really going on in the United States? NBC News recently submitted FOIA requests and conducted interviews with postal inspectors to find out. They received a couple of different answers, beginning with a report saying there had been a huge spike in thefts over the past few years. That was then modified to say that the numbers were significantly "overstated." And finally, the USPS threw up their hands and admitted that they really have no idea how much mail theft is going on.
Wisconsin police investigating mail, absentee ballots found in ditch. Authorities in Wisconsin are investigating why three trays of mail and absentee ballots were found in a ditch, Fox News is reporting. "The United States Postal Inspection Service immediately began investigating and we reserve further comment on this matter until that is complete," USPS spokesman Bob Sheehan said in a statement, according to the report.
Trays of mail, including absentee ballots, found in a ditch in Wisconsin. Police in Greenville, Wisconsin, found three trays of mail, including absentee ballots, in a ditch. The Outagamie County Sheriff's Office discovered the trays in a ditch on Tuesday morning, near Appleton International Airport, according to WLUK. The mail was returned to the U.S. Postal Service, and an investigation is underway. "The United States Postal Inspection Service immediately began investigating, and we reserve further comment on this matter until that is complete," USPS spokesman Bob Sheehan told WLUK. The U.S. Postal Inspection Service told the Washington Examiner that it is aware of the mail, including absentee ballots, found in a ditch and is investigating the incident. The department declined to comment further.
Chicago postal workers threaten to stop delivering mail after multiple employees [were] shot on the job. United States Postal workers who deliver mail in some of Chicago's more violent neighborhoods are threatening to halt their services after a mail carrier was shot in the city's South Side earlier this month. The carrier, a 24-year-old woman, was left critically and injured after being shot multiple times at 91st Street and Ellis Avenue while delivering mail on September 10. Police said the worker did not appear to be the target and had been caught in the crossfire during a drive-by.
We mailed 100 letters to test the Postal Service. The verdict: Spotty at best, dismal at worst. The letter — filled with stickers for a 5-year-old boy named William — was mailed at the post office in the Los Angeles community of Sylmar on Aug. 22. It was sent first class, at a cost of 55 cents, and with a promise, according to the U.S. Postal Service website, of "delivery in 1-3 business days." The plain white envelope arrived at its destination, a ranch-style house in Austin, Texas, 11 days later. Another letter, mailed from Malibu to the San Francisco suburb of Millbrae, sat in a Los Angeles processing center for three days and wasn't delivered for an additional four days after that. And a letter sent from the Alhambra post office to a residence in Washington, D.C., took four days to get to the mail processing center in the capital, and three more days elapsed before it reached its final destination.
So Much Stupid. Remember how the Post Office was news? "It's a threat to our democracy!" they cried. That was just two weeks ago, not a lifetime. It was all the left could talk about — how President Trump was going to "steal the election" by "defunding" the Post Office. Whatever happened to that? It was the scandal that was going to take down Trump. Now it's gone.
Colorado threatens legal action against USPS over pre-election mailers. Colorado Secretary of State Jena Griswold (D) is threatening to sue the U.S Postal Service over pre-election mailers the agency sent out nationally that could potentially confuse voters. The mailers include general information about mail-in voting and encourage voters to request mail-in ballots and submit them with ample time. Colorado is one of five states in the U.S. that conducts elections predominantly by mail, sending ballots to all registered voters without voters having to request them.
Postal carrier argues policy forbidding Donald Trump face mask. A mail carrier began arguing with co-workers at the post office Sept. 2 after he was asked to remove his Donald Trump face shield. Management said there is a policy forbidding political attire to be worn. The man said other workers have worn politically phrased masks and have not been asked to remove them. He said he is being singled out and will file a grievance.
Fact Check: Debunking 10 Myths About the U.S. Postal Service. In 2020, we're used to seeing falsehoods and misinformation spreading like wildfire online. Typically, they're linked to breaking news, hot-button social issues, or scandals. The biggest focal point for online political drama today is an unlikely one; namely, the U.S. Postal Service. Representatives from both parties, conspiracy theorists, and even singer Taylor Swift are weighing in on the unsexy subject of mail. Make no mistake: The Postal Service faces real challenges that require congressional action to solve. Yet, while genuine differences exist between the left and the right about how best to address the problems, that's not an excuse for melodramatic rumor-mongering.
Piles of Mail Dumped in California. Piles of mail were dumped last week in two separate locations in Glendale, California — and the American Postal Workers Union says that its members were not involved.
Surveillance video shows bags of USPS mail being dumped in Glendale spa parking lot. Piles of mail were found in two separate locations in Glendale Thursday morning [9/3/2020], including one incident where a rented truck was captured on surveillance video dumping bags of unopened letters and packages in the parking lot of a business.
Mail [was] dumped at two separate USPS locations in Glendale; [an] investigation [is] underway. Piles of unopened United State Postal Service mail and packages were discovered dumped at two separate locations this week in Glendale, authorities said Friday. Police responded to a call about 8 a.m. Thursday from the USPS, asking police to assist with a situation involving "possible stolen mail or whatever was dumped in an alleyway," said Glendale Police Sgt. Christian Hauptmann. The second call came about two hours later from a business owner who witnessed a similar incident in a store parking lot not far from the alley.
The Editor says...
There goes my absentee ballot — and the one for my dog.
USPS Is 'Investigating' an Alarming Mail Issue in SoCal. Over the last few months President Donald Trump and Republicans have wondered how the United States Postal Service (USPS) will be able to handle the influx of mail this fall with the election in November, especially as more states move to voting by mail. The concerns seem valid, especially considering the USPS is now launching an investigation into bags of mail being dumped in two different locations in Glendale, California, a suburb of Los Angeles. One of the instances was caught on a surveillance camera outside of a spa. A Budget rental truck can be seen backing up before a man jumps out and unloads the bags of mail and boxes. It was completely unusual. If they're taking for their personal use, basically, why'd they have to drop off all the unopened packages somewhere," Lilia Serobian, the co-owner of 7Q salon told CBS Los Angeles. "Of course it's suspicious. You start thinking, 'OK, something is going on,' because no one has access to all those boxes and packages."
USPS lost veteran's remains for 12 days, family alleges. The remains of a deceased U.S. Army veteran that were sent through the mail were lost in transit for nearly two weeks, according to the soldier's family, which says blame for the mishap goes all the way to the top. The veteran, Scot Egan, died last month in St. Louis, and his remains were mailed to his sister in Maryland. His other sister, Dr. Jean Egan, told WTNH that his remains were supposed to be delivered within two days of being shipped but were lost for 12 days. She claimed that the USPS did not provide the family with a reason for the delay.
Based on Recent Results the USPS Is Only Part of the Problem with Mail-in Voting. Between the two conventions this month there has been a curious dose of dissonance emerging on the left and in the press. At once there has been the effort made to declare Qanon a toxic conspiracy mill, with the intent of making anyone who can be accused of connection or being supportive poisoned as a result. At the same time these sources have been willing to push the narrative that President Trump is attempting to shut down the US Postal Service ahead of the proposed nationwide mail-in voting effort. It is a marvel of obliviousness that those who are decrying conspiracy theories are circulating "proof" of the President's alleged efforts. A brokedown mail vehicle on a tow truck was said to have been stolen, with votes inside. Mailboxes with locks on them, and those taken off the streets in a years-in-the-process refurbishment program were said to be done to block votes. Then there was the sorting machine outrage. Old and decommissioned machines that had been upgraded and replaced were said to be shut down on Trump's order, absent anything approaching evidence.
The US Postal "Service" is Badly Run Business. The normally mundane post office has suddenly become a hot-button item, filled with emotion and viewed entirely through a political lens. But, from an economic point of view: the United States Postal Service is a government "service" that is much too costly... and, as a "business?" Forget about it. Arriving home the other night after a week away in the Live Free or Die State of New Hampshire, I opened my mailbox and a sea of paper fell out. Carrying the mail up the driveway, I thought, "Here we go, again." After managing to free one hand long enough to open the door, I sat down, spilling the mail onto the kitchen counter. Then, piece by piece, I combed through my pile in search of anything, anything at all, that may have been remotely important.
Facts & Myths about the Postal Accountability and Enhancement Act (2006). If you follow social media, you will probably have seen the claims that the postal service is in trouble because of unfair mandates placed upon them by Republicans in 2006 when the Postal Accountability and Enhancement Act was passed. [...] FACT #1: The Act was sponsored by two Republicans and co-sponsored by 2 Democrats — Henry Waxman of CA and Danny Davis of IL. The myth-makers use the term "Republican-led Congress" to insinuate that it was only Republicans who supported the Act. FACT #2: 201 Democrats in the House voted for the bill, along with the 208 Republicans. Clearly not a Republican only bill. Mike Pence voted against it. In fact the 20 NO votes were all Republicans.
The Cold, Hard Truth about the Post Office. I do know a little about the Postal Service — my dad was a "letter carrier" for over thirty years. Back then, we called him a "mailman" because, well, he delivered mail, and he was man. But today... Anyway, let's take a dive into some numbers and see if all the hoopla is really accurate. Last year, fiscal 2019, the USPS lost almost $9 billion on operations. Let that sink in. It's about $27 for every man, woman, child, and non-binary person in the country. That means, in addition to paying to mail stuff or have it mailed to you, you also paid an extra $27. That's about a hundred bucks a year for an average family of four. And by the way, last year was the thirteenth consecutive year the USPS lost money. Clearly, the Post Office needs fixing. It loses money — tons of money — and something has to change.
House passes $25B in 'emergency' Post Office funding, White House threatens veto. The House of Representatives on Saturday passed a $25 billion funding infusion to the U.S. Postal Service in a bill that also would reverse new cost-cutting measures and ban any efforts to slow down the mail until at least next year. The vote was 257-150 with 26 Republicans joining the Democrats. Democrats called the rare "emergency" session in the middle of the summer recess because they contend President Trump and new Postmaster General Louis DeJoy are trying to sabotage the 2020 election by delaying service that could compromise mail-in ballots during the coronavirus pandemic.
The left's lunatic 'postal' conspiracy theory. At this rate, Postmaster General Louis DeJoy will be lucky if he isn't arrested and tried for treason before a people's tribunal. DeJoy has quickly replaced Vladimir Putin as the man that progressive opinion will hold responsible if Trump wins a second term in November. According to House Speaker Nancy Pelosi, DeJoy is a "complicit crony" aiding Trump's effort to sabotage American democracy. She believes the two have hatched a plot to delay mail-in voting and disenfranchise countless Americans prior to the election.
USPS Threw Away Millions in Custom Stamp Program Out of Protest of Religious Stamps. The United States Postal Service allegedly shut down its recent "custom stamp" initiative over the fact that multiple customers attempted to create stamps featuring Jesus Christ and other religious imagery, as reported by the Washington Free Beacon. The agency, which has been struggling with funding for years, turned to the custom stamp program in an effort to generate revenue. The initiative allowed for Americans to create their own stamps for a price, which ultimately created millions of dollars for the notoriously inefficient bureaucracy. However, the program was scrapped in June after too many stamp designs were requested that featured religious symbolism.
Debunking 10 Myths About the US Postal Service. The Postal Service faces real challenges that require congressional action to solve. Yet, while genuine differences exist between the left and the right about how best to address the problems, that's not an excuse for melodramatic rumor-mongering. With the House convening a special session specifically to address issues involving the Postal Service, it's important to separate myths from reality.
The Post Office Conspiracy Is First Class Stupidity. If you believe the mainstream media, Donald Trump is involved in a nefarious scheme to somehow make the USPS into something inefficient and incompetent, which comes close on the heels of his plot to make the sun start setting in the West. If that's his plan, he already pulled it off decades before he first hit the cover of the New York Post. [...] The mainstream media is gobbling up and regurgitating this conspiracy theory all over its audience. The members of blue check Twitter, who last used the mail 10 years ago when Aunt Edna sent them a $10 check on their 13th birthday, is absolutely aghast.
6 Myths About U.S. Postal Service And The Election Debunked. Questions about the U.S. Postal Service operations and leadership during the November election are rising, but it can be hard to discern from corporate media coverage what is actually happening. Many different networks have accused President Trump of disrupting USPS operations for political gain, even going so far as to claim he wants to "rewrite history" in a "crusade" against postal services. On Sunday [8/16/2020], Speaker of the House Nancy Pelosi and other congressional Democrats called for Postmaster General Louis DeJoy and the USPS Board of Governors to testify in Congress about some of these myths and the "operational changes at the Postal Service that are slowing the mail and jeopardizing the integrity of the election."
Stolen Mailboxes? Don't Fall for Dems' Latest Conspiracy Theory. Democrats and the media are meddling in our elections again. But this is getting absurd. Joe Biden peddles fake stories of "tractor trailers picking up mailboxes." Members of Congress threaten to throw the postmaster general in jail. Soviet-style propaganda posters of mailboxes propagate on social media. Prominent Democrats share grainy photos tweeted by has-been actresses with crackpot theories of MAGA-hat wearing postmen out to steal the election.
Postal worker caught throwing Sheriff's campaign mailers in a dumpster. A US Postal worker was caught on video in June throwing a stack of a Sheriff's campaign mailers in a dumpster. Some patriots nearby heard a noise when she tossed them in & went to investigate. They found a stack of them and called the Sheriff. No wonder people are skeptical of mail in voting. [Video clip]
Postmaster general to testify before Congress on service changes, mail-in ballots. Postmaster General Louis DeJoy has agreed to testify before Congress next week amid allegations from Democrats that he is undermining the cash-strapped US Postal Service ahead of the November election. House Oversight Committee chairwoman Rep. Carolyn Maloney wrote to DeJoy on Sunday calling for an "urgent" hearing on cost-cutting changes at the USPS, sparking fears it could slow delivery and impinge on Americans' ability to cast postal votes. DeJoy, a Trump appointee who came into the role in May this year, agreed to appear before the committee on Monday, Aug. 24 at 10 a.m.
Peter Navarro: Dems Want USPS to Be 'Ballot-Harvesting Service'. Sunday [8/16/2020] on Fox News Channel's "Fox & Friends Weekend," White House trade and manufacturing adviser Peter Navarro accused Senate Minority Leader Chuck Schumer (D-NY) and House Minority Leader Rep. Nancy Pelosi (D-CA) of trying to turn the U.S. Postal Service into a "ballot harvesting service." Navarro said, "Let's think about it. First, the irony of what's getting Chuck and Nancy back to Washington; it's not concern about the working men and women of America, who really need our help right now. They want to come back so they can rename the post office the United States ballot harvesting service. So it's unfortunate we get these — in the middle of the election — we get all these new cycle things going on that they seize upon."
The Manufactured Hysteria Over Mail Delivery. That dastardly Donald Trump is at it again. He is either the evilest man ever to hold the office of president or the dumbest. He is either a Machiavellian genius manipulating the media and his hypnotized followers or a bumbling know-nothing idiot. Trump is being accused of sabotaging the November elections because he won't give the postal unions and incompetent managers in the postal service $25 billion to play with. The money will stave off catastrophe for about a year at the rate the USPS is burning through cash. Without that money, we're informed by those in the know, thousands — no, tens of thousands — no, millions of voters who wait until the last minute to mail in an absentee ballot might not have their votes counted because, well, Trump. The procrastinators in America are up in arms and plan a demonstration to show their outrage. But it probably won't happen until after the election since that's when they'll eventually get around to it.
Coronavirus is a long-lasting, all-purpose crisis, and the perfect excuse for all kinds of legislative mischief.
Pelosi calls members back to Capitol Hill to consider USPS legislation, calls post office 'Election Central' amid coronavirus. House Speaker Nancy Pelosi suggested members could be brought back from August recess to address issues regarding the U.S. Postal Service, while urging Democrats to appear at their local post offices amid the battle to protect mail-in ballots for the 2020 presidential election. Pelosi, D-Calif., on Sunday said the post office has become "Election Central" due to the coronavirus pandemic even as President Trump and Republicans have warned for months that universal mail-in ballots would cause widespread voter fraud in the election.
Hey, Dems: Take a Look at What Happened to the USPS Under Obama. Democrats have been repeatedly hammering the Trump administration over the need to expand the United States Postal Service, especially as the majority of states are moving to voting by mail for the November presidential election. President Trump has pushed back, saying there are flaws with the USPS. We have repeatedly seen issues, like not all ballots showing up or being postmarked. In fact, the Left was upset that USPS would stop picking up mail from letter collection boxes in Washington, Oregon, Nevada, Arizona, New Mexico, Utah, Idaho, Montana, South Dakota, North Dakota, Wyoming, Colorado, Kansas, Iowa, Alaska, Nebraska and small parts of Wisconsin and Missouri. According to a spokesperson for the western region of USPS, this won't be done until after the election. Collection boxes were removed in New York, Oregon, Montana and Indiana last week. Post office hours in West Virginia, Florida and Missouri are being reduced as well, CNN reported. Of course, Democrats think this is some conspiracy theory to undermine the election. But, as our friends at PJ Media noted, the removal of collection boxes is nothing new: [...]
Democrats Go Postal with Busted Mailbox Conspiracy Theory. Democrats have spent several days flogging the false "mailbox conspiracy" theory that President Donald Trump is deliberately crippling the U.S. Postal Service so that it cannot handle votes by mail in November — even forcing it to remove mailboxes. The truth is that the mailboxes were removed because mailboxes are always being removed. At least 14,000 were removed during the Obama-Biden administration. Democrats are creating a new hysteria to cast Trump as a tyrant and motivate their conspiracy-theory-addled voters.
A reality-based look at Trump and the Post Office. The news is filled with reports of President Trump's "assault" on the U.S. Postal Service. The president, Democrats and some in the media say, is deliberately slowing mail delivery and crippling the Postal Service so that it cannot handle an anticipated flood of voting by mail in the presidential election. Former President Barack Obama said Trump is trying to "actively kneecap" the Postal Service to suppress the vote. Speaker Nancy Pelosi has called the House back into session this week and has set an "urgent hearing" for Aug. 24, demanding Postmaster General Louis DeJoy and the head of the Postal Service Board of Governors testify "to address the sabotage of the Postal Service." Some of the accusations have grown so frantic that they resemble the frenzy of a couple of years ago over the allegation, from many of the same people, that Trump had conspired with Russia to fix the 2016 election. Now, it's the Postal Service. But what actually is going on?
Major US postal workers union endorses Biden for president. The National Association of Letter Carriers, which represents 300,000 current and retired workers, said Thursday [8/13/2020] that [President] Trump has long been hostile to the Post Office. His administration has called for an end to collective bargaining rights, proposed service cuts and has eyed the possibility of privatizing the functions of the agency.
USPS Deactivating Mail Sorting Machines Ahead Of Election. Ahead of what will likely be the largest mail-in ballot filled election in November, the United States Postal Service is making some questionable decisions: retiring essential sorting machines right before ballots start pouring in their mailboxes. A new report from Vice finds the USPS is struggling with budget issues and low mail volume — and now removing sorting machines from their facilities across the country without an official explanation.
Flashback to 2017:
Report: USPS improperly enabled workers who helped Clinton campaign. A government investigation concluded that the United States Postal Service "improperly coordinated" with a postal workers union that supported Hillary Clinton's campaign. The investigation, as documented in a report from the Office of Special Counsel, said the USPS granted employees union leave time off, at the request of the union, to do political activity — which OSC concluded was a "systematic violation" of a law regarding the political activity of federal employees.
Democrats Found Their Scapegoat If Biden Loses — Postmaster General Louis DeJoy. he postmaster general is rarely a household name. Expect that to change should the Democrats lose in November. If that happens, they will try to turn Louis DeJoy into the Vladimir Putin of the 2020 elections. DeJoy took the helm of the postal office in June, and since then the former head of New Breed Logistics has been trying to bring some semblance of fiscal order to an operation that has been losing billions of dollars for years. "Without dramatic change, there is no end in sight, and we face an impending liquidity crisis," DeJoy told the U.S. Postal Service's governing board last week. So far, the changes have been relatively modest. He's done some reorganizing and took steps to cut back the excessive amount of overtime pay that postal carriers rack up.
U.S. Postal Service to award $6.3B contract for new mail truck this year. Their delivery may be a little late, but the new mail trucks are almost here. The U.S. Postal Service has confirmed that it plans to award one or multiple contracts for the Next Generation Delivery Vehicle by the end of this year. The Next Generation Delivery Vehicle (NGDV) will replace the long-serving Grumman Long Life Vehicle, which went out of production in 1994, but has soldiered on at great maintenance cost all these years. Approximately 180,000 vehicles will be purchased over five to seven years at a cost of $6.3 billion.
Nevada Sent More Than 200K Mail-In Primary Ballots to Wrong Addresses. More than one-sixth of the mail-in ballots sent to voters in Nevada's largest county during the 2020 primary went to outdated addresses, according to a new watchdog report. The Public Interest Legal Foundation, an election integrity group, reviewed the 1.3 million mail-in ballots Nevada's Clark County sent during the June primary. It found that more than 223,000 of the ballots were sent to outdated addresses, leading the postal service to designate them as "undeliverable." The undeliverable ballots accounted for 17 percent of all ballots mailed to registered voters. Nearly 75 percent of Nevada's total population resides in the county, which includes Las Vegas.
Postal Service loses $2.2B in 3 months as virus woes persist. The U.S. Postal Service says it lost $2.2 billion in the three months that ended in June as the beleaguered agency — hit hard by the coronavirus pandemic — piles up financial losses that officials warn could top $20 billion over two years. "Our financial position is dire, stemming from substantial declines in mail volume, a broken business model and a management strategy that has not adequately addressed these issues," Louis DeJoy, the new postmaster general, said Friday [8/7/2020] in his first public remarks since taking the job in June.
Mail delays are frustrating Philly residents. Neighborhoods across the Philadelphia region are experiencing significant delays in receiving their mail, with some residents going upwards of three weeks without packages and letters, leaving them without medication, paychecks, and bills. The delays come at a time when the U.S. Postal Service is experiencing significant changes. The new Postmaster General's policies eliminate overtime, order carriers to leave mail behind to speed up their workdays, and slash office hours, which — coupled with staffing shortages amid previous budget cuts and coronavirus absences — are causing extensive delivery delays.
Pelosi, Schumer Send Urgent Letter to Postmaster General Demanding Reversal of Operational Changes to USPS Ahead of Election. House Speaker Nancy Pelosi (D-CA) and Senate Minority Leader Chuck Schumer (D-NY) on Thursday [8/6/2020] sent an urgent letter to Postmaster General Louis DeJoy demanding he reverse the recent operational changes to the USPS that "threaten the timely delivery of mail" ahead of the 2020 election. The Democrat-media complex exploded last week and accused President Trump of "destroying" the US Postal Service after the President's newly appointed postmaster general made structural changes. New changes made by Louis DeJoy have reportedly 'slowed down' the mail deliveries, prompting the left to accuse President Trump of corrupting the US Postal Service in order to deter people from using mail-in ballots for the November election.
Local News Experiment With Mail-In Ballots Ends In Disaster: "I Just Don't Trust The Mail". How long might it take for your mail-in ballot to actually arrive and be counted? CBS News decided to test it, sending 100 mock ballots simulating a hundred voters in locations all across Philadelphia to a post office box. After some delays, 97 arrived. In a close election, 3% could be pivotal, especially in what's expected to be a record year for mail-in-voting. [Video clip]
Evidence Mounts That Mail-In Voting Will Bring Only Fraud And Chaos. For months we've heard reassurances from Democrats that the nation can, and should, vote by mail this November. It won't, we've been told, result in an increase in voter fraud, and we can count on the Postal Service to handle the workload. And, of course, voting by mail is vital to prevent more coronavirus deaths. It's becoming painfully obvious that none of that is true, and that the Democrats' only real motivation is to swing key elections in their favor.
USPS Fails Mail-In Ballot Test. CBS News decided to test the system upon which the government will entrust the sanctity of the ballot this November. And the U.S. Postal Service flubbed it. This is not about gaming the system, or voter fraud, or stuffing the mail with fake ballots from illegal aliens. This is about the competency of the USPS to deliver official ballots sent through the mail on time, and to the right people. They proved that the 100 million or more Americans who plan to mail in their ballots should not expect their vote to be counted unless they mail it weeks prior to the election deadlines in each state. And even then there's no guarantee it will be processed and counted.
Vote by Mail fails when postal workers are corrupt, look at Washington State. Washington State has been entirely vote by mail since 2011, but most of the 39 counties started vote by mail in 2005, which was different than the absentee voter process, which had been allowed for some voters. The 2005 transition to vote by mail became legal due to changes enacted by the legislature after the 2004 Rossi/Gregoire voting fiasco and multiple recounts which were originally won by Republican Dino Rossi until a final "misplaced" box of ballots was discovered in King County and suddenly Democrat Christine Gregoire won and then re-counting was stopped, of course. Washington State's primary election this year is held on August 4th. However, since the state is entirely vote by mail, the ballots were mailed last week to all registered voters weeks in advance (in King County, sometimes voters get 3 or more bonus ballots — but nobody knows why).
West Virginia mail carrier admits attempted election fraud. A West Virginia postal carrier pleaded guilty Thursday to altering mail-in requests for absentee voter ballots. Thomas Cooper entered the plea in federal court in Elkins to attempted election fraud and injury to the mail, U.S. Attorney Bill Powell said in a statement. Cooper was charged in May after eight mail-in requests for absentee voter ballots had their party affiliations altered.
W. Virginia mail carrier admits to attempted election fraud, changing political affiliation on mail-in ballots. A mail carrier in West Virginia has pleaded guilty to election fraud after admitting he altered requests for absentee voter ballots. The 47-year-old postal carrier, Thomas Cooper, is facing prison after being charged in May for reportedly changing the political affiliation on several mail-in ballots. He pleaded guilty Thursday to one count of "Attempt to Defraud the Residents of West Virginia of a Fair Election" and one count of "Injury to the Mail," according to the Department of Justice.
US Postal Worker Caught on Video Throwing Stack of GOP Congressional Candidate Campaign Mailers in Dumpster. A US Postal worker was caught on video throwing a stack of GOP congressional candidate campaign mailers in a dumpster. Sheriff Troy Nehls is running for Texas Congressional District 22. Mr. Nehls is a pro-Trump conservative, a church-going family man, tough on crime and tough on border security. No wonder why the left is trying to derail his campaign.
Sheriff Troy Nehls Tweet. A US Postal worker was just caught on video throwing a stack of my campaign mailers in a dumpster. Some patriots nearby heard a noise when she tossed them in & went to investigate. They found a stack of them and called me. No wonder people are skeptical of mail in voting. [Video clip]
US Postal Worker Seen Tossing Campaign Mailers Into Dumpster; And We Should Trust Them With Ballots? Ft. Bend County (Texas) Sheriff and Republican candidate for Congress Troy Nehls received a phone call from people who heard a noise and saw a U.S. postal worker walking away from a dumpster. The postal worker drove away. When the people looked into the dumpster, they saw a stack of Nehls' campaign mailers on top. I am not a lawyer, but if I recall correctly, tampering with the mail is a federal crime. A large photo of a person in a jail cell is shown on the U.S. Post Office's website, with the caption, "Tampering with mail will get you a new home, new friends and a new job." Interfering with an election is also a crime (18 U.S. Code § 595. Interference by administrative employees of Federal, State, or Territorial Governments). Over and above tampering with the mail and interfering with an election is the statement this makes about mail-in voting. This video of a postal worker taking it upon himself or herself to throw the campaign material of a candidate they oppose into a dumpster just reinforces the case against it. Mail-in voting provides tremendous leeway for fraud. What if this individual had tossed a stack of ballots into the dumpster rather than campaign material? And what if this particular election had been close? A postal worker could, in effect, decide an election.
Postal Service Revenue Topped Projections During Pandemic, Lawmakers Say. U.S. Postal Service revenue rose by hundreds of millions of dollars during the COVID-19 pandemic, undercutting warnings the agency would collapse if not given federal funding, a group of lawmakers said. The post office should revise its projections, given that revenue during the first 11 weeks of the pandemic was $330 million higher than the same period in 2019, Reps. Jim Jordan (R-Ohio) and Jody Hice (R-Ga.) said in a letter to Postmaster General Megan Brennan. [...] Brennan warned lawmakers in April that Postal Service (USPS) revenue might decline by $13 billion because of economic lockdowns implemented across the country to try to slow the spread of the CCP (Chinese Communist Party) virus, which causes the disease COVID-19. Brennan said the USPS would run out of money by September.
Mail-in ballots in New Jersey 'may have been destroyed' in delivery vehicle fire, Postal Service says. New Jersey officials have sent residents an "urgent notice" that their mail-in ballots "may have been destroyed" in a postal vehicle fire, adding to existing concerns over the validity of voting without having to show up at a polling station. That is especially true in the Garden State, where there have been a number of issues related to mail-in voting, including allegations of fraud. According to NJ.com, mail-in ballots could have been aboard a U.S. Postal Service truck that caught fire and burned a week ago in Morris Township, spokesperson George Flood said.
GAO says Post Office 'unsustainable,' urges congressional action. The United States Postal Service has lost $78 billion since 2007 and its current business model is unsustainable unless Congress intervenes, according to a scathing report Thursday [5/7/2020] by the Government Accountability Office. And the crisis could get even worse because of the COVID-19 pandemic, the report said. Postmaster General Megan Brennan told Congress earlier this year that the USPS could lose as much as $13 billion in 2020 because of the virus. The GAO said the Postal Service's financial viability has progressively worsened since it was first labeled a "high risk" for insolvency in 2009.
USPS Mail Carrier Charged with Fraud After Allegedly Tampering with Vote-by-Mail Requests. Federal and state prosecutors in West Virginia announced Tuesday [5/26/2020] that it they had charged a U.S. Postal Service mail carrier with attempted fraud for allegedly tampering with requests for vote-by-mail absentee ballots.
Safe elections? Postal worker busted for mail-in ballot fraud. Just as the left attempts to sell us on the idea of solid mail-in voting for all future elections in the wake of the coronavirus, out comes the first arrest for mail-in ballot fraud. [...] And Trump was right all along about the potential for problems. He's still tweeting about this, and Twitter is attempting to censor him, but facts are facts: mail-in ballots open up a humongous door to fraud. Start with the fact that mail-in elections break the chain of custody that normal in-person voting has. Does anyone think postal workers are better custodians of voting ballots than trained election workers with observers from two parties watching them from both sides of the fence?
Trump: Postal Service must charge Amazon more, or no loan. President Donald Trump said Friday [4/24/2020] that he won't approve a $10 billion loan for the U.S. Postal Service unless the agency raises charges for Amazon and other big shippers to four to five times current rates.
Bipartisan group of lawmakers warn Postal Service could 'cease to function' by summer. A bipartisan group of lawmakers warned Thursday [4/30/2020] that the U.S. Postal Service "could cease to function by this summer" if it doesn't receive immediate help. [...] The authors include Democrats Carolyn Maloney of New York and Gerald Connolly of Virginia and Republicans Pete King of New York and Mark Amodei of Nevada. The volume of packages and mail being delivered has dropped over 30% during the coronavirus pandemic. The Postal Service is expected to lose $13 billion this fiscal year, which ends on Sept. 30, and $10 billion during the next fiscal year.
USPS requests $75B amid pandemic to recover from 'steep' drop in mail volume. Postmaster General Megan Brennan warned the House Oversight and Reform Committee last year the Postal Service would run out of cash by 2024 without legislative and regulatory reform. But with a sharp drop in mail volume during the coronavirus pandemic, Brennan told committee members in a virtual briefing Thursday that USPS will "run out of cash this fiscal year" without further financial assistance. Brennan said that USPS now expects a $13 billion revenue loss tied "directly to COVID-19" this fiscal year. Over the next 18 months, that loss would approach $22 billion and would exceed $54 billion within the next decade, "threatening our ability to operate."
US Postal Service investigating issues with absentee ballots in Wisconsin that went undelivered. The United States Postal Service is conducting an investigation into issues that were reported with the delivery of absentee ballots in Wisconsin, which held its primary election this week despite concerns over the spread of the coronavirus. The investigation comes after Wisconsin Sens. Ron Johnson, a Republican, and Tammy Baldwin, a Democrat, called on the USPS to look into claims absentee ballots that were requested ahead of the election but were never delivered or arrived only after the election had passed. Johnson and Baldwin sent a letter to the USPS Thursday [4/10/2020] urging a probe into missing ballots.
American Postal Workers Union Endorses Bernie Sanders for President. The American Postal Workers Union (APWU) endorsed Sen. Bernie Sanders (I-VT) for the Democratic Party's 2020 nomination for president on Thursday [1/30/2020]. The financially troubled United States Postal Service (USPS) has an estimated 500,000 full-time employees, almost all of whom are members of a union. There are seven different unions that represent USPS employees.
'Pressured' postal worker in Virginia hid undelivered mail in storage unit: reports. A United States postal worker in Virginia hid nearly 5,000 pieces of mail inside a storage unit he rented because he felt too overwhelmed to deliver it on time, reports said Thursday [1/30/2020]. Jason Delacruz pleaded guilty to one felony count of theft or delay of mail matter by an officer or employee, according to court documents obtained by local news outlets. His sentencing is scheduled for Feb. 12.
Peter Navarro Outlines Changes in USPS Mail Subsidy for Chinese Shipments. During an interview with Fox Business Maria Bartiromo White House Trade and Manufacturing Advisor Peter Navarro outliness how the USPS, the postal system, has been heavily subsidizing "incoming mail of a number of countries to the tune of hundreds of million dollars a year." Navarro notes he is meeting with foreign ambassadors and representatives of the State Department at the Blair House in Washington, D.C., to work on changes to the current mail system.
US Postal Service in Action. [Short video clip of the rough delivery of a package. Amusing, but there is no indication of the location, and no real proof it involved the US Postal Service.]
Postal Service Board Of Governors Need To Embrace Innovative Reforms. The U.S. Postal Service (USPS) Board of Governors has reached a quorum for the first time since 2014. Finally, USPS can take much-needed action to stem multi-billion-dollar annual losses, which threatens the very future of USPS mail delivery. However, the board should not seek more revenue by forcing USPS to raise rates on its package delivery customers. If done, this could cripple the growing e-commerce sector and would probably not actually bring in more revenue. In other words, USPS should consider more innovative methods so it can meet the many challenges that lie ahead.
The fantasy of online privacy. [Scroll down] Very few people remember now that the post office once attempted to get into the email business and made various attempts to keep digital commerce within the purview of the government rather than in the hands of private corporations. These efforts failed time and again, often due to Silicon Valley lobbying efforts. (Internal incompetence was also an issue: imagine paying $1.70 per email in 2002.)
The post office faces fiscal doom, though it's the most popular federal agency. The unofficial motto of the U.S. Postal Service does not say anything about persevering through a profound agency financial crisis. But according to recent congressional testimony by Postmaster General Megan Brennan, the agency will run out of money within five years. Don't hold your breath on even Band-aid fixes from Congress, at least until that deadline looms much closer.
USPS Package Delivery Limits Taxpayer Subsidies. The United States Postal Service has delivered small packages since the founding of the Republic, and in 1912 Congress specifically authorized and directed the USPS to deliver all sorts of packages to our homes and our offices. Unfortunately, thanks to recent proposals in Washington, Americans might find fewer packages coming in the mail and more coming from private companies. More importantly, if that happens, expect shipping prices to jump across the board.
Self-driving trucks begin mail delivery test for U.S. Postal Service. The U.S. Postal Service on Tuesday [5/21/2019] started a two-week test transporting mail across three Southwestern states using self-driving trucks, a step forward in the effort to commercialize autonomous vehicle technology for hauling freight.
AOC and Bernie Sanders want to turn post offices into banks — Uh, no thanks, comrades. In the view of self-proclaimed democratic socialists like Rep. Alexandria Ocasio-Cortez, D-N.Y., and Democratic presidential hopeful Sen. Bernie Sanders, I-Vt., Big Government is never big enough. The problem is that government is too small, your taxes are too low, and government isn't spending enough of your money on cradle-to-grave social programs. The latest Big Government proposal from Ocasio-Cortez and Sanders calls for dramatically expanding the financial services provided by the U.S. Postal Service. Under the plan, local post offices would provide the public access to financial services such as ATMs, paycheck-cashing, low-interest loans, savings and checking accounts, bill payment, electronic money transfers, and a few others.
The Editor says...
[#1] The line is long enough at the Post Office already. [#2] If they can lose an important letter, they can lose your deposit slip, too.
Postal Service to issue stamp honoring George H.W. Bush. The Postal Service said Saturday [4/6/2019] that the commemorative Forever stamp featuring Bush will be issued on his birthday, June 12.
Anarchy is Swallowing Up the Social Order. Do we really need the vast apparatus known as the U.S. Postal Service? Literally 90-95% of the mail delivered to my home is in the category of "junk mail." I have to buy trash bags in order to regularly get rid of it in the biweekly sanitation department pickups. Is the cost and delivery of all this mail worth paying all those mail carrier salaries, and buying and maintaining all the sorting equipment that is used in its dissemination?
Utah mailman, 91, retires with perfect record after 69 years on job. Neither snow nor rain nor heat nor gloom of night stayed this Utah courier from the swift completion of his appointed rounds. Jack Lund, 91, of Richfield, retired from the U.S. Postal Service after a perfect 69 years on the job. He began his storied career in 1949 when he was 21 years old.
Is US Postal Service The New Big Brother? Cutting-edge technology has made fears of a surveillance state more palpable to civil libertarians. Yet the U.S. Postal Office at this very moment is helping police agencies engage in a simple, old-fashioned form of monitoring citizen activity, and few Americans realize it is actually happening. Former CIA whistleblower John Kiriakou has written a column for MintPress News that sheds light on the little-known "mail covers" program. Kiriakou served 23 months in prison for his efforts to expose the CIA's torture program for terrorism suspects. While incarcerated, he sent his wife a birthday card in the mail. It was returned to him with an "Address Not Known" sticker attached to it. However, another sticker on the card, which he was not meant to see, read, "Do Not Deliver. Hold For Supervisor. Cover Program." This was how Kiriakou discovered that he was under law enforcement surveillance. Any citizen can be similarly tracked by police, who do not even need to request a court order to do so. The U.S. Post Office photographs the front and back of every piece of mail it sends out, some 150 billion items per year. A police agency can simply request mail cover tracking from the post office and wait for approval. Police cannot open the mail but can take note of all information to be gleaned from the envelope.
Stop Forcing U.S. Postal Service to Subsidize Chinese Mail. The e-commerce revolution that is transforming the American (and global) economy was "Made in the USA" by American entrepreneurs. However, it is being undercut by antiquated regulations from an international organization: the Universal Postal Union (UPU), which forces the U.S. Postal Service (USPS) to subsidize packages from Chinese merchants mailed to the United States. Unfortunately, this subjects American companies to unfair competition and adds to the enormous fiscal woes of the USPS.
It's Too Cold For the Post Office. When I was a kid, everyone knew the unofficial motto of the U.S. Postal Service, which was inscribed on the principal New York City post office: "Neither snow nor rain nor heat nor gloom of night stays these couriers from the swift completion of their appointed rounds." I think it was true, once, too. But not any more.
The Editor says...
That's just a slogan, not a law. In reality, your mail won't get delivered if there is a car parked in front of your mailbox. It doesn't take much to prevent "completion of their appointed rounds."
USPS Loses Billions Per Year, But Not Because Of Amazon. I've written before about the Postal Service's financial difficulties, and it's clear that their problems are largely unrelated to the fact that they have a bulk delivery contract with Amazon. One of the primary factors, of course, is the aforementioned federal law that requires the Postal Service to pre-fund all of its retired employee obligations, including both pension and health care obligations, rather than operating under a pay-as-you-go system as most business entities do. This regulation is due, of course, to the lobbying power of the unions for postal workers who wanted to ensure that their employee's benefits would be guaranteed notwithstanding the fact that the USPS was separating itself from the Federal Government. This has added billions of dollars per year to USPS obligations at a time when its revenues are being squeezed due to other factors.
U.S. Secret Service Warns ID Thieves are Abusing USPS's Mail Scanning Service. A year ago, KrebsOnSecurity warned that "Informed Delivery," a new offering from the U.S. Postal Service (USPS) that lets residents view scanned images of all incoming mail, was likely to be abused by identity thieves and other fraudsters unless the USPS beefed up security around the program and made it easier for people to opt out. This week, the U.S. Secret Service issued an internal alert warning that many of its field offices have reported crooks are indeed using Informed Delivery to commit various identity theft and credit card fraud schemes.
Mail carrier accused of swiping thousands in social services checks. A Brooklyn postal worker and three accomplices targeted the city's neediest — plucking social services checks from the mail. Making matters worse, since-canned letter carrier Vanessa Bandie, 29, and her co-defendants allegedly carried out the scam during the holiday season — from Oct. 25, 2016 to Dec. 27, 2016 — stealing nearly $30,000 in benefits checks from 66 people, according to Brooklyn prosecutors. The group even allegedly swiped nearly $4,000 from residents of a homeless shelter, prosecutors said.
Mailman puts the 'pee' in USPS. Scott Anderson was horrified when he discovered footage of a postal worker urinating all over the porch of his house in Memphis, Tennessee. The local USPS office issued an apology to Anderson and has opened an investigation into the incident. Anderson, meanwhile, claims he still hasn't retrieved his letters because he's afraid of what might be on them.
Mail carrier leaves mail on side of New Jersey road; quits job. A U.S. Postal Service worker abandoned bins of mail on the side of a road in south New Jersey before quitting, authorities said — and an image of the dumped deliveries has gone viral. The piles of trashed mail date back to Aug. 8, but were discovered on Sunday in Pennsauken, NJ.com reported.
US postal worker admits stealing money from 6,000+ cards to feed 4 children. A mother-of-four who worked for the US postal service has admitted stealing more than 6,000 gift and greeting cards containing cash and checks in Wisconsin. She said she needed money to pay bills and take care of her children. The residents of Wauwatosa in Milwaukee County, Wisconsin started complaining about not receiving their graduation, wedding, birthday and sympathy cards as early as last summer. The US Postal Inspection Service soon found out that the affected ZIP codes were assigned to one mail carrier, Ebony Lavonne Smith, 20. However, they failed to catch the thief for around six months.
Postal worker admits to stealing more than 6,000 greeting cards filled with cash and checks in Wauwatosa. Under a plea deal, a U.S. postal worker admitted to stealing more than 6,000 greeting cards filled with cash and checks in Wauwatosa. As part of the deal, Ebony Lavonne Smith, 20, of Milwaukee pleaded guilty to theft or receipt of stolen mail on Sept.12 and will be sentenced at a later date. Last summer, Wauwatosa residents complained to the U.S. Postal Service that they were not receiving graduation, wedding, birthday and sympathy cards in the ZIP codes of 53213 and 53226.
The Miracle of the United States Postal Service. Postal service has been absolutely central to the history and development of the United States, and the USPS continues to provide fast and efficient service despite being beset by enormous problems. If everything worked as well as the Post Office — and there's certainly room for improvement — this country would be a much better place. The Post Office is by far the oldest federal agency in America, and the only one explicitly authorized in the Constitution.
You Won't Believe How Much China Cheats The U.S. Post Office On Shipping Costs. As the trade war between the United States and China continues unabated, President Trump assures the American people that China's "unfair" treatment by will soon end. While eliminating tariffs is a good start to solving the problems facing American businesses, focusing on another sort of tariff may also prove useful. Thanks to convoluted international postage regulations, it is cheaper for Chinese businesses to ship goods to American consumers than for American businesses to ship to American consumers. While this is just one of many factors contributing to China's massive export edge over the United States, it is one of few that defy market logic.
U.S. Post Office to pay $3.5M for using wrong Statue of Liberty on stamp. The U.S. Postal Service was ordered last week to pay $3.5 million for mistakenly featuring Las Vegas' Statue of Liberty replica on a "forever" stamp instead of the original New York statue. In a copyright infringement lawsuit, Las Vegas sculptor Robert Davidson sued the Postal Service five years ago over its 2011 forever stamp design. Davidson created the replica Lady Liberty in the façade at the New-York-New-York casino-resort on the Las Vegas Strip.
USPS must pay Statue of Liberty replica sculptor $3.5M. They knocked off a knockoff — and now the US Postal Service must fork over $3.5 million to a sculptor who built the famously tacky Statue of Liberty replica in Las Vegas, a judge has ruled. In an embarrassing and now costly move, the money-losing USPS used an image of Robert Davidson's "sexier" and "more fresh faced" faux Lady Liberty — instead of the majestic original in New York Harbor — on a popular patriotic stamp without permission, according to court records. "We are satisfied that plaintiff succeeded in making the statue his own creation, particularly the face," Judge Eric G. Bruggink, of the US Court of Federal Claims, said last week. "We find that defendant's use was infringing."
Postal Service reports $1.3B net loss after Trump's Amazon criticisms. The U.S. Postal Service reported a total net loss of $1.3 billion for its fiscal second-quarter on Friday [5/11/2018], one month after President Donald Trump ordered a review of the agency's operations and following years of revenue decline. These hefty losses come despite the fact that revenue from shipping and packages grew by $445 million, or 9.5%. Revenue from first-class mail and marketing mail, on the other hand, declined by $181 million.
Postal Service: More financial loss as mail delivery slumps. The U.S. Postal Service reported another quarterly loss on Friday [5/11/2018] after an unrelenting drop in mail volume and costs of its health care and pension obligations outweighed strong gains in package deliveries.
U.S. Postal Service launches scratch-and-sniff stamps for summer. There's nothing better than a refreshing ice pop on a hot and sunny summer day. Now, when you send your mom a letter in the mail, she can experience that same happy, sweet smell with the U.S. Postal Service's first-ever scratch-and-sniff stamps.
Postal worker disposed of, hid thousands of pieces of mail, authorities say. A U.S. Postal Service mail carrier is accused of paying a man to throw away 11,000 pieces of mail and hiding another 6,000 pieces at his home, reports said Wednesday. "Looks like I'm going to jail," suspect Kristopher Block, 39, reportedly said when first confronted by police. Block was charged in LaPorte Circuit Court in Indiana with a felony for official misconduct and a misdemeanor for theft, the Indianapolis Star reported, citing online court documents.
Change-of-address scam moved UPS corporate headquarters to tiny Rogers Park apartment, feds say. The timeworn apartment building in Chicago's Rogers Park neighborhood hardly looks like the corporate headquarters of one of the world's largest shipping companies. But for a few recent months, that's essentially what it became — at least as far as the U.S. Postal Service was concerned. Federal court papers unsealed last week revealed an astonishing but ultimately bungled scheme to file a change-of-address form claiming that shipping giant United Parcel Service had moved its headquarters from a bustling business park in Atlanta to a tiny garden apartment.
Now That You Mention It, Why Does The Postal Service Charge Amazon So Little For Shipping? [Scroll down] Right, but as a simple fact the USPS *does* charge well below what it might given the success of its package delivery service. The agency is still hemorrhaging money each year but that's because its main business, letter delivery, is dying right along with the older Americans who grew up with it as their main conduit of written correspondence. Package delivery is where the money's at now, with USPS package revenue up 44 percent since 2014 as letter delivery declines.
Postal Service berated by Trump posts $540 million quarterly loss. The U.S. Postal Service, blasted by President Trump for enriching e-commerce giant Amazon at its own expense, posted a loss of $540 million in the last three months of the year, a period that's typically its best quarter. The loss in the three months through December, which compared with profit of $1.44 billion a year earlier, was driven by declines in first-class mail volume, higher costs for retiree healthcare and increasing transportation expenses, the Postal Service said in a statement. The Christmas holiday period, which is the service's first fiscal quarter, is usually buoyed by families and friends mailing cards and packages.
Naked postal worker's double slayings stuns victims' family, friends. Relatives and friends of two Ohio postal workers slain by a disgruntled co-worker were at a loss to explain the violence that occurred Saturday morning [12/23/2017]. Police said DeShaune Stewart, 24, of Columbus, was charged with killing his supervisor at a post office in Dublin, Ohio, and then killing the Dublin postmaster outside the Columbus apartment complex where she lived.
Trump slams Amazon, says USPS should raise rates. Fresh off the nation's biggest holiday shopping season in years, President Trump went postal on Amazon, suggesting on Twitter the online retailer is taking advantage of the federal government's beleaguered mail service. Amazon and its founder, Jeff Bezos, have been the targets of Trump's tweets in the past, but his Friday morning barrage did collateral damage to the U.S. Postal Service, which Trump said ought to charge more to deliver the online giant's packages.
Low Volume, Tough Competitive Environment No Time To Raise Prices — Unless You're USPS. The Postal Service's most profitable product is delivering first-class mail to our mailboxes. But demand is down because we stopped reading magazines, started paying our bills online and now write emails instead of letters, etc. What should the Postal Service do? Lower prices and use the advantages conferred by its huge volume and vast delivery network to win back some customers? Or raise prices on captive customers to cover losses elsewhere? If you guessed No. 1, your faith in the wisdom of government is touching if not realistic. If you guessed No. 2, you're understanding of postal leadership's thinking is up to date.
Why does it take DACA to draw any attention to post office incompetence? At first glance, it looked like another activist dance from the lawyers lobby representing some sad-sacks who just can't quite follow the rules. Thirty-three applicants out of 122,000 did not have their mailed applications into the hands of the immigration authorities on time. But the New York Times story does show that the DACA recipients' complaints have merit. The DREAMers they cited really did mail their renewal applications in on time, sometimes three weeks ahead of time. They had tracking and certified mail evidence. They followed the procedures they were asked to follow, in good faith, using a U.S. government service. The fact is, they did get stiffed by the post office which never bothered to deliver their paperwork in the time needed to fulfill the bureaucratic requirement. [...] As anyone who sells eBay or uses the postal service frequently knows, the post office not only delays packages, it loses them, and sometimes steals them.
Postal Service: More red ink, missed payments as mail slumps. The U.S. Postal Service warned Thursday that it will likely default on up to $6.9 billion in payments for future retiree health and pension benefits for the fifth straight year, citing a coming cash crunch that could disrupt day-to-day mail delivery.
Republicans dig deeper after Postal Service cited for workers' Clinton campaign aid. Republican lawmakers are casting a wider net in their search for wrongdoing at federal agencies in past election cycles, after learning the Postal Service violated the law by allowing employees to do union-funded work for Hillary Clinton's campaign while on leave. The lawmakers blasted out letters on Monday [8/21/2017] to 10 other federal government agencies questioning their unpaid leave policy for union-related political work.
Postal Service broke federal law and showed 'institutional bias' by letting workers help Clinton campaign: Watchdog. The United States Postal Service broke federal law by allowing its employees to participate in union-funded work to help elect Hillary Clinton and other Democratic candidates while on "union official" leave without pay and demonstrated an "institutional bias" toward union-backed candidates, according to an investigation. The Office of Special Counsel determined USPS engaged in a "systemic violation" of the Hatch Act, which places limitations on the political activities of federal employees dating back to the 1990s.
Nets Blackout Report Showing Postal Service Broke Law to Support Hillary/Dems. In a Senate hearing on Capitol Hill Wednesday [7/19/2017], the United States Postal Service felt the heat bipartisan scorn for decades of violations of federal election laws. "A new report tonight states that Postal Service employees were allowed to take leave from their jobs and still get paid as they campaigned for Hillary Clinton last year," announced Fox News Channel Anchor Bret Baier during Special Report. Evening in light of the report by Postal Service's oversight office, ABC, CBS, and NBC failed to inform their viewers. The systemic disregard for federal election law wasn't just the concern of Fox News. Even the liberal Washington Post found the need to report it to their readers.
Post Office Employees Were Given Paid Leave to Campaign for Hillary Clinton. Clinton had so many people doing her dirty work, it's shocking that Trump won. Take the postal employees for example. They could have kept Trump campaign mailers from reaching their destination. After all, the post office is one of the biggest employers of blacks, ergo Democrats in the country. And why wouldn't they not deliver Trump's mailers, given their other support of crooked Hillary Clinton in the way of campaigning. According to Heat Street, the USPS covered time off for employees who wanted to go campaign for Hillary Clinton in 2016. Who wouldn't want to get out of that job?'
USPS broke law in allowing workers to boost Clinton campaign, watchdog says. The United States Postal Service violated federal law by letting employees do union-funded work for Hillary Clinton's campaign and other Democratic candidates while on leave from the agency, according to an Office of Special Counsel report obtained by Fox News. The OSC determined the USPS "engaged in systemic violations" of the Hatch Act, a federal law that limits certain political activities of federal employees. While employees are allowed to do some political work on leave, the report said the Postal Service showed a "bias" favoring the union's 2016 campaign operation.
Exclusive: Investigation "Will Likely Find" USPS Activity Violated Hatch Act. Media Trackers has learned that the Senate Committee on Homeland Security and Government Affairs will hold a hearing Wednesday on leaves granted to postal workers to engage in campaign activity during the 2016 election. A letter to a witness from committee chairman, Senator Ron Johnson (R)-Wisconsin, and ranking Member Claire McCaskill, (D)-Missouri, obtained by Media Trackers, says: "We understand that the Office of Special Counsel will likely find that some of USPS's practices related to granting LWOP (Leave Without Pay) for union activities constituted an institutional violation of the Hatch Act."
Brilliant business strategy:
The U.S. Postal Service has helped turn Amazon into a giant by undercharging them by $1.46 a package on postage. There's a reason Amazon packages have become a common sight on front steps around the country, and that's because the U.S. Postal Service practically subsidizes postage for the internet giant. As Josh Sandbulte, co-president of money management firm Greenhaven Associates, pointed out in the Wall Street Journal, the Postal Service has a legal monopoly to deliver first-class mail in the U.S. — in other words, non-urgent letters. In exchange, the Postal Service is required to deliver, if needed, mail to every address in America, six days a week. Since the invention of email, the amount of physical mail being sent has dramatically declined, so the Postal Service has supplemented that business with package delivery.
USPS employees accused of hoarding parcels, stealing veterans' medication. Federal authorities have charged dozens of Southern California postal workers and their associates with mail theft, embezzlement and an array of other crimes as part of a sweeping investigation into criminal activity at the U.S. Postal Service. A total of 33 defendants were charged in 28 cases, including one individual who was found to have had tens of thousands of pieces of mail in her possession, according to a statement released Friday [8/26/2016] by the United States attorney's office for the Central District of California. Arrest warrants were issued for six of the 33 defendants, officials said.
Piles of mail dumped in woods; USPS investigating. The United States Postal Service has launched an investigation after residents in DeKalb County reported to [WSB-TV] seeing a worker dumping several bins of mail in the woods. A [WSB] viewer sent Tyisha Fernandes video and photos of the mail in the woods behind a subdivision in Decatur. After seeing the mail for ourselves, we contacted the USPS. They sent investigators to the scene and they filled more than a dozen bins with dumped mail.
Postal Service: Dog attacks on carrier halt mail delivery in Pennsylvania town. The U.S. Postal Service says it's halting mail delivery to one block in western Pennsylvania because a carrier has repeatedly been attacked by a pit bull.
Neither Snow Nor Rain Nor Billion-Dollar Losses. Making a profit by selling goods and services that consumers want to buy at given prices is the first goal of any business. If consumers aren't interested and the business doesn't adapt, it will go under. That's unless you are the U.S. Postal Service. The Postal Service is a major business enterprise operated by the federal government. Thanks to Congress, it has something many business owners would love to have — protection from competition. Its monopoly on access to mailboxes and the delivery of first-class and standard mail means it doesn't have to worry about someone offering a better service at a lower price. But that's not all. In a new Cato Institute study, Chris Edwards explains that unlike private businesses, the Postal Service has access to low-rate loans from the Department of the Treasury, effectively pays no income or property taxes, is exempt from local zoning rules and even has the power of eminent domain.
Should the Postal Service Handle Your Loans as Well as Your Mail? Elizabeth Warren Thinks So. The Consumer Financial Protection Bureau is inching closer to eliminating private payday lending with restrictive new rules and, some advocates hope, paving the way for the U.S. Postal Service to take over these banking services. The agency's liberal supporters, including Sen. Elizabeth Warren, D-Mass., long have wanted to replace the payday lending industry with a government-run alternative. Now, they are pushing to include language in the Democratic Party platform to add banking to the line of services provided by the U.S. Postal Service. The 2010 Dodd-Frank Act granted authority to the Consumer Financial Protection Bureau to regulate and restrict short-term credit providers and payday lenders.
Lawmakers Debate Post Office Entitlement Changes, Reorganization. In fiscal year 2015, USPS spent $5.1 billion more than it collected in revenue, and it has continued to default on entitlement payments for retired employees. The U.S. Senate Committee on Homeland Security and Governmental Affairs, chaired by Sen. Ron Johnson (R-WI), heard testimony on January 21, about legislation that would reform USPS, Senate Bill 2051, by shifting retirees' health care entitlement programs into taxpayer-funded programs such as Medicaid. SB 2051 would also change the process through which underutilized post offices are closed or reorganized.
The Real Reason The Postal Service Failed. Postal prices are going down and the United States Postal Service isn't happy. Ordered to cut price by its regulator — 49 cents to 47 cents — it's going to cost the USPS $2 billion this year and make it more difficult for them to compete, provide the services customers demand. They are asking for a change in the rate setting process that would allow it to allow steeper rate hikes in the future.
Total Disaster: USPS Survey Shows That The Entire Workforce Is Abjectly Miserable. We all have cracked jokes about the United States Postal Service, especially about their workers "going postal." Most postal workers you've encountered are probably lethargic, short-tempered, half-asleep, or just plain rude. Well, that could be due to their work environment. These people are miserable, which is what the USPS painfully discovered when they gave Gallup to conduct this survey at the cost of $1.8 million[.]
The Postal Service Is Delivering Itself Into Bankruptcy, Audit Shows. Declining business and rising expenses are not exactly a recipe for long-term business success, but that is exactly what's going on at the U.S. Postal Service right now, the Government Accountability Office told a congressional panel on Thursday [1/21/2016]. The GAO found that the volume of mail, particularly First Class, continues to drop as people increasingly migrate to texts and email, paying bills online and going paper-free for bank statements and the like. But it also noted, "Key USPS expenses continue to grow." The expenses include raises for unionized workers that will add almost $1.1 billion in costs this year.
Postal Service Faces Massive Unfunded Liabilities for Retiree Benefits. The U.S. Postal Service is incurring unsustainable deficits and its financial condition has been classified as high-risk, according to a Government Accountability Office report. [...] The report finds that the agency's financial condition continues to worsen because of two major factors: declining mail volume and rising expenses. The volume of First-Class Mail, a major source of revenue for the service, is expected to decline as electronic alternatives are available for communication and payment of bills. In addition, the agency's expenses, including salary and benefits, are increasing at an unsustainable rate.
NYC postal workers busted for stealing gift cards in the mail, throwing out letters. Federal agents busted two U.S. postal workers who are getting crossed off Santa's list for being naughty, authorities said Tuesday [12/29/2015]. Daniel Darby is charged with throwing out an estimated 1,000 pieces of mail in garbage bags in Ozone Park, Queens, according to a complaint unsealed in Brooklyn Federal Court. A second corrupt carrier, James Hayden, is charged with stealing giftcards over the past year from his route in Brooklyn.
USPS's Latest Billion Dollar Boondoggle. The United States Postal Service (USPS) is set to start off the New Year with a financially ill-advised bang, by announcing plans to purchase a fleet of new vehicles with a price tag of up to $6.3 billion. At first glance one might assume this fleet to be a to be a beneficial new asset to the USPS, however the multi-billion dollar purchase comes at a time when the financially beleaguered Postal Service is struggling to keep its head above water. There are two issues with the Postal Service's purchase of the new fleet that raise concerns. First, the purchase comes on the heels of the USPS's posting of $5.1 billion dollars in losses for fiscal year 2015. Additionally, studies show that there are alternative options the Postal Service could use instead of purchasing an entire new fleet of vehicles that would be fiscally advantageous and save billions. As mentioned, the Postal Service's decision to spend $6.3 billion dollars on the new fleet comes at a time when the USPS should be looking to cut costs instead of creating new financial challenges.
Feds: Philly postal worker took 22,500 pieces of mail. A Philadelphia mail carrier is accused of failing to deliver about 22,500 letters and packages that were later found in his personal vehicle and home. Federal prosecutors said 48-year-old Patrick D'Ambrosio has been charged with obstruction of mail.
U.S. Postal Service worker pleads guilty to stealing gifts intended for underprivileged kids. A Secret Santa swindler has pleaded guilty to stealing gifts intended for underprivileged kids while she worked for the U.S. Postal Service. Mahogany Strickland, 23, copped to a misdemeanor charge of mishandling the mail Friday [10/23/2015] in Manhattan Federal Court, papers show. She had faced up to 20 years for more serious charges of mail fraud and receipt of stolen mail.
N.J. postal workers charged with stealing unemployment benefits. State authorities have charged nine current and former U.S. Postal Service workers with each stealing $2,000 to $9,000 through fraudulent unemployment insurance claims. [...] According to the Attorney General's Office, the nine workers "purposely misrepresented their unemployment status, or their hours worked and income earned" to the state labor department. Between 2010 and 2015, they collected a combined $49,564 in unemployment benefits, authorities said.
Reporter sues government for spying from USPS network. Sharyl Attkisson, the former CBS investigative reporter who published her claims of government intimidation, electronic surveillance, and cyber-attacks in a book last fall, has begun the process of taking the government to court over the hacking of her personal and work computers, as well as her home network. In the process, Attkisson's attorneys have begun to reveal the details of forensic investigations by computer security experts. In legal filings against the government, the attorneys disclosed which government agency's network was the source of at least some of the hacks: the US Postal Service.
'Porker Of The Year'. CAGW, a non-profit dedicated to eliminating government waste, gives the award annually to the lawmaker, government official, or political candidate who has shown the most "blatant disregard" for taxpayers that year. [Senator Elizabeth] Warren won over six other candidates with 34 percent of the vote in a public online poll. She won the award because in 2014 she suggested the USPS fix its financial troubles by rebranding itself as a bank. If USPS offered basic bill paying, check cashing and small loans, it could make enough money to provide those services and shape up its finances.
Fitting Irony — Maya Angelou USPS Stamp Features Stolen Quote Not Actually Hers. In an irony befitting only a rabid President Obama supporter, the USPS is releasing a stamp to honor Maya Angelou. The only problem is the quote accompanying the image of Mrs. Angelou is not actually hers — it's a fraud.
Postal carrier hoarded 40,000 pieces of undelivered mail. A troubled Brooklyn mailman took his depression and booze addiction out on his postal customers by failing to deliver some 40,000 pieces of mail and hoarding the massive stash in his home, car and post office locker. Joseph Brucato, a Vietnam War vet, admitted hiding a ton of mail meant for customers in Flatbush since 2005, according to a Brooklyn federal court complaint.
Judge blasts ex-postal worker for stealing pot from the mail. A Brooklyn federal judge whose late dad was a mailman blasted a former postal worker Wednesday [11/19/2014] for stealing pot from packages and selling it off through a drug dealer. "I take postal responsibilities very seriously!" Judge William Kuntz boomed Thursday [11/20/2014] after nailing Coretta Womack, 46, with 18 months in prison.
Unused 'fitness' stamps lie waiting in Postal Service warehouse. The US Postal Service is going to take another shot at developing stamps promoting Michelle Obama's fitness campaign after White House officials vetoed the ones they came up with last year. The stamps, costing $146,250 to print and worth more than $22 million if sold, were never distributed. Now, officials at the money-losing agency are getting ready to try again.
U.S. mail moves much slower in San Francisco than anywhere else. U.S. Postal Service employees in San Francisco move 32 percent less mail per hour than the typical processing and distribution center for the rest of the nation, according to a watchdog report. "While the San Francisco P&DC has increased efficiency, there are more opportunities for improvement. We found it did not attain the efficiency achieved by similarly sized P&DCs," said the USPS inspector general in a report made public Thursday [11/20/2014].
Housing project loses mail delivery over broken lock. The postal service hasn't delivered mail to a Lower East Side housing project in two weeks because someone broke the sorting-room lock — and NYCHA and the USPS are blaming each other. Residents of the Gompers Houses on Pitt Street now have to make a half-mile trek to get mail at the East Broadway post office, which is particularly tough for the elderly, disabled and pregnant. "I have to walk 10 blocks to get my mail and I'm nine months pregnant," seethed Shakenna Pender, 34, who goes every other day.
Editor's note:
NYCHA = New York City Housing Authority.
China suspected of breaching U.S. Postal Service computer networks. Chinese government hackers are suspected of breaching the computer networks of the United States Postal Service, compromising the data of more than 800,000 employees. The intrusion was discovered in mid-September, said officials, who declined to comment on who was thought to be responsible.
US Postal Service Suspends Telecommuting Following Massive Data Breach. The United States Postal Service (USPS) has suspended telecommuting for employees while it works to remediate a network intrusion that has exposed data on some 800,000 postal workers and an additional 2.9 million customers.
Postmaster General Donahoe to retire in February. Postmaster General and U.S. Postal Service CEO Patrick R. Donahoe will retire Feb. 1 after four years in the agency's top post. He has been with the Postal Service for 39 years. Megan J. Brennan, the current chief operating officer of the Postal Service, will take over then, making her the first female Postmaster General and CEO.
Mail and milk: Struggling Postal Service wants to deliver groceries. After nearly six years of multibillion-dollar losses, the U.S. Postal Service has developed a new plan to help turn its finances around: Daily grocery deliveries. The Postal Service sent its proposal to the Postal Regulatory Commission on Tuesday [9/23/2014], seeking approval from the panel. The agency wants to begin testing on Oct. 24, with the process lasting up to two years, although it could choose to make the program permanent at a sooner date. Under the plan, USPS would work with retail partners to deliver "groceries and other prepackaged goods" to homes between 3 a.m. and 7 a.m. at locations designated by consumers.
Mail carrier investigated after GOP fliers dumped. Postmaster Brian Smoot told Post-Crescent Media on Monday [11/3/2014] that an investigation is underway into whether a city mail carrier dumped hundreds of pieces of Republican campaign fliers into a recycling bin. The post office recovered nearly 880 pieces of political mailings Thursday [10/30/2014] from a dumpster at a Neenah apartment complex, said Bob Rukes, special agent for the U.S. Postal Service Office of Inspector General. "We have an ongoing investigation on this here," Rukes said. "If it's determined that there is wrong doing by a postal employee, the end result can be all the way up to removal and/or criminal prosecution."
U.S. Postal Service faces $2B third quarter loss. The U.S. Postal Service lost $2 billion this spring despite increasing its volume and charging consumers more money to send mail, officials said Monday [8/11/2014].
US Post Offices Reportedly Refusing Mail to Israel. The Anti-Defamation League (ADL) has written to complain to the US Postmaster General, after receiving widespread reports that US post offices around America have been refusing to accept mail to Israel. In the last several days ADL reports that it has received complaints from Massachusetts, Michigan and New Jersey, revealing postal customers were incorrectly told that the US Postal Service is not accepting mail for Israel due to Operation Protective Edge in Gaza. "The postal employees have told these individuals that current USPS policy says that mail to Israel cannot be accepted because of the current crisis," said Abraham H. Foxman, ADL National Director.
Snail Mail Fail? USPS lost $2 Billion last quarter. In another not-so-stunning display of government agency ineptness, the U.S. Postal Service (USPS) saw a $2 billion loss in the second quarter of the year 2014. As Reuters said, the agency "continued to bleed money... despite an increase in package revenues and an emergency price hike that took effect in January." So, from April to June, the postal service saw a net loss of $740 million during the same quarter last year.
U.S. Postal Service losing tens of millions annually subsidizing shipments to Alaska. Under a federal program exclusive to Alaska, the Postal Service is responsible for shipping more than 100 million pounds a year of apples, frozen meat, dog food, diapers and countless other consumer items to off-road villages in the sparsely populated outposts known as the bush. Over three decades acting as freight forwarder, the agency has lost $2.5 billion. In many ways, the Alaska Bypass, as it's called, keeps Hooper Bay and 100 other isolated villages in rural Alaska afloat.
USPS 'prostituting' its stamp program with commercial images, prominent former postmaster general says. A former postmaster general and prominent stamp collector is accusing the U.S. Postal Service of "prostituting" its stamp program, sacrificing cultural icons for pop culture in a wrongheaded search for "illusory profits." Benjamin F. Bailar made these comments to Postmaster General Patrick Donahoe in a recent letter of resignation from the secretive committee of eminent Americans that decides the faces and images that should go on postage stamps. Bailar's resignation has re-exposed a rift within the stamp community over whether the cash-poor Postal Service should pursue commercial subjects to chase new collectors and revenue at the expense of traditional cultural images.
Catonsville postman accused in theft of 20K pieces of mail. A Catonsville letter carrier who worked for the postal service for more than two decades stole more than 20,000 pieces of mail, according to federal authorities. Jeffrey L. Shipley is accused of pilfering checks and money orders. He is accused of filching passports and prescription medication. He is accused of pilfering credit cards and Mother's Day cards. He is even accused of stealing furniture from the United States Postal Service. Shipley was charged in federal court last week with one count each of mail theft and delaying the mail.
Post Office Reform Is Real - And It's From Darrell Issa. Darrell Issa has been waging an under-the-radar campaign to save the Postal Service for years now. The most recent iteration of his plan, the Postal Reform Act, would save $17 billion over the next ten years for the USPS. The major changes would be giving the USPS the ability to eliminate Saturday delivery and encouraging curbside rather than doorstep drop-offs. Additionally, it would eliminate what the postal workers' union has claimed is the major deficit on the USPS budget: a requirement that the USPS pre-fund retirement benefits to the tune of over $6 billion per year.
Postal Service posts another quarterly loss. The Postal Service says it lost $1.9 billion over the first three months of this year and is pleading again for Congress to pass reforms to its financial system.
Harvey Milk stamp's debut celebrated in S.F., D.C.. U.S. Sen. Tammy Baldwin looked out at the crowd of politicians, federal officials and gay activists who had been invited to the White House on what would have been Harvey Milk's 84th birthday. The occasion was the U.S. Postal Service's first day of issue Thursday [5/22/2014] for a stamp honoring the slain San Francisco supervisor and gay rights leader. But as the venue would suggest, this was about a lot more than a stamp.
Mail Found Dumped in North Park Trash, Inspector General Investigating. The U.S. Postal Service says it is investigating how hundreds of pieces of mail ended up in the trash last week. "The whole neighborhood's mail was in the dumpster," including scores of city sticker renewal notices and "a lot of private mail," said Samuel Tenenbaum of the 60659 ZIP code, who made the discovery on Thursday [5/22/2014].
Holder: 'Postal Service...Being Used to Facilitate Drug Dealing'. "The postal service — the mails — are being used to facilitate drug dealing," Attorney General Eric Holder told the Senate Appropriations Committee on Thursday. "And we need to work with the Postal Service to come up with ways in which we get at that problem. It is shocking to see the amount of drugs that get pumped into communities all around this country through our mail system. "And we have to deal with it — that's a major problem we have to deal with." Holder was responding to Sen. Lisa Murkowski (R-Alaska), who told the committee that the only way to get heroin and other drugs into Alaska's very remote communities "is through the mails."
USPS worker claimed $300k in disability checks for five years while fishing in Alaska. A former U.S. Postal Service employee in Anchorage was arraigned Friday on charges he accepted at least $334,000 in disability and worker's comp payments while he spent his summers fishing. The U.S. attorney's office says in a Friday release that 56-year-old Amacio Zamora Agcaoili Jr. was indicted by a federal grand jury on 18 counts, including theft of government funds. They claim every summer between 2009 and 2013, he went dipnetting and fishing on multiple occasions despite being on disability.
Postal workers plan protest uptown. U.S. Postal Service workers are planning a protest uptown Thursday [4/24/2014], as they rally against a plan to sell more postal services at Staples without postal service employees. The 220,000-member American Postal Workers Union has been fighting the USPS for months over the Staples plan. In November, the postal service began placing counters selling stamps and offering services such as sending packages and priority and certified mail in more than 80 Staples stores.
Postal Service Faces $100B in Debts and Unfunded Benefits. The U.S. Postal Service (USPS) currently owes $99.8 billion in benefit payments to its current and retired workers but does not have the money, and if Congress does not act to fix the problem, the Postal Service may have to "implement contingency plans to ensure that mail delivery continues," according to a new report by the Government Accountability Office (GAO). "At the end of fiscal year 2013," said the GAO, "USPS had about $100 billion in unfunded liabilities: $85 billion in unfunded liabilities for benefits, including retiree-health, pension, and workers' compensation liabilities, and $15 billion in outstanding debt to the U.S. Treasury — the statutory limit."
Postal service employees use travel cards to gamble, pay bills and go bowling. Postal employees have spent thousands of taxpayer dollars on gambling, bills and other personal expenses, according to a series of reports by the U.S. Postal Service inspector general. Federal employees may use government credit cards for official travel expenses, but some used theirs to withdraw cash before hitting casinos. Nearly a dozen reports on closed travel card theft investigations were obtained by the Washington Examiner in response to a Freedom of Information Act request.
Elizabeth Warren: Allow Post Office to Offer Checking Accounts, Small Loans. In November, the U.S. Postal Service reported it had a $5 billion loss for Fiscal Year 2013, its seventh consecutive year with loss. At the time, Postmaster General Patrick Donahoe blamed Congress for the loss, citing an "inflexible business model."
The Editor says...
Brilliant. Maybe the Post Office could sell gasoline, cigarettes and lottery tickets, too.
Aren't the lines at the P.O. slow enough already?
Transforming Post Offices into banks. The U.S. postal service inspector general put out a report last week suggesting an intriguing way to shore up the ailing institution's finances: Let the mailman double as a bank teller. [...] The post office would offer services designed to appeal to America's unbanked and under-banked — the more than 50 million adults who either have no checking or savings account, or use high-cost, predatory services like payday loans to supplement traditional banking needs.
Another completely insane proposal from Elizabeth Warren. Why not turn an organization that can't figure out how to make money into a bank? The Post Office can't pay its bills by delivering the mail. Surely it can make money lending money to people who can't pay it back.
Former NRA president Charlton Heston to get US Post Office stamp. The United States Postal Service has announced that former NRA President Charlton Heston will be honored with his own stamp. The stamp is part of their "Legends of Hollywood" series, and while the specific issue date has not yet been determined, it will be issued sometime in 2014. Heston was a five term president of the National Rifle Association from 1998 to 2003.
Unions threaten protests, boycotts over Postal Service's Staples outlets. The opening of Postal Service retail centers in dozens of Staples stores around the country is being met with threats of protests and boycotts by the agency's unions.
USPS IG finds sex on the job, stalkers and slashed tires. Letter carriers stalking customers and postal employees getting personal in the back room while on duty were among the stranger incidents involving U.S. Postal Service employees in recent years, according to the agency's inspector general. The USPS IG investigated multiple assault cases last year, which were released to the Washington Examiner through a Freedom of Information Act request. Personal information was redacted from the reports.
Staples might save Post Office, unless unions get their way. We all know the Post Office is hemorrhaging money. So cutting costs is now Job One. And what better way to cut costs, and enhance service in the process, than by outsourcing their retail operations? Naturally, the unionistas are teed off.
USPS ad for 'holiday stamps' omits Christmas — includes Kwanzaa, Hanukkah. Where's Christmas? As one social media commentator rapidly noticed, a recent U.S. Postal Service advertisement to sell "holiday stamps" curiously omitted a Christmas or Christian-themed message, yet included portrayals of Hanukkah and Kwanzaa. The ad reported by The Blaze contained the text: "Don't forget your holiday stamps. You'll find them at your nearest post office or on eBay." And below the text were pictures of three stamps: One showed a candle holder with nine lighted candles, emblazoned with the word "Hanukkah." Another showed an colorful symbol over an open book, above the block-type word "Kwanzaa."
The Editor says...
Kwanzaa is a religion, and the postal service is endorsing it.
Berkley, CA Councilman Wants Billions in Email Taxes — to Fund Post Office. Yes, Leftists are talking about taxing emails. Again. Ponder for but a moment the monumental government overreach necessary to monitor and count every email every American sends. Network Neutrality and President Barack Obama's Cyber Security Executive Order are [huge] government Web data grabs. They pale in comparison to this.
Canada Post to end home delivery in five years. Canada Post will phase out home delivery in urban areas over the next five years as the postal service struggles to rein in persistent losses. Under a five-year plan released on Wednesday [12/11/2013], the cost of stamps will also rise and as many as 8,000 jobs will be eliminated.
Post Office begins selling Harry Potter stamps Tuesday. The first U.S. postage stamps to feature images from Harry Potter movies go on advance sale Tuesday at usps.com/stamps. The U.S. Postal Service will produce 5 million booklets of 20 First-Class Forever Harry Potter stamps, says Susan McGowan, executive director of stamp services for the postal service. [...] McGowan notes that Harry's adventure into magic begins when he receives a letter inviting him to the Hogwarts School of Witchcraft and Wizardry.
The Editor says...
Witchcraft is a religion, and the Postal Service is a vestigial branch of the federal government, which is now promoting that religion. The people who usually whine about the separation of church and state are remarkably silent.
Harry Potter postage stamps go on sale Tuesday. The United States Postal Service started selling Tuesday [11/12/2013] a limited run of Harry Potter-themed postage stamps, and officials are expect a high demand for the rare postage.
Harry Potter stamp riles Postal Service panel, traditional stamp collectors. For more than half a century, a committee of cultural heavyweights has met behind closed doors, its deliberations kept secret, weighing the faces and images of Americana worthy of gracing U.S. postage stamps. While its rulings have been advisory, they long carried the weight of writ. Now comes a youngster from across the seas. He isn't what these leading lights from the fields of arts and letters, athletics, and philately had in mind. For one, he seems kind of crass to some. And worse, he isn't even American.
Amazon to deliver on Sundays in LA and New York after deal is struck with struggling Postal Service. Retail giant Amazon is to start offering Sunday delivery to all its customers after striking a deal with the US Postal Service (USPS). From November 17 shoppers in the New York and LA areas will be able to select Sunday as a delivery day at the checkout. While the offer will be free for Prime subscribers, regular customers will still have access to the service as long as they pay for business day delivery.
A Peek at Amazon's Contract with the Postal Service. Amazon.com recently unveiled an agreement with the U.S. Postal Service to deliver packages in some markets on Sunday, the latest initiative by the e-commerce giant to be consumers' first and final shopping destination. Amazon will deliver packages from its warehouses to Postal Service sites late Saturday or Sunday, and, under the terms of the deal, the agency will truck them to consumers' doorsteps. Outside of some Sunday delivery during the Christmas holiday season, the deal marks the first broad Sunday delivery initiative for the Postal Service and could be a model for other retailers.
Post Office $5.6 Billion Default Raises Urgency of Reforms. With Congress and the media focused on the government shutdown and how to avoid default on the national debt, little attention was directed toward the U.S. Postal Service which earlier this month defaulted on a required $5.6 billion payment for the healthcare of its future retirees. The third default on the down-payment in just over a year underscores the necessity of much-needed reforms for the beleaguered Postal Service.
Sexual Predator Honored With U.S. Postage Stamp. Harvey Milk's only claim to fame is that he was the first openly homosexual candidate to be elected to public office (San Francisco city commissioner). His chief cause was to do away with the Judeo-Christian sexual ethic. [...] While most sexual predators get time in prison and a dishonorable mention on the registry of sex offenders, Harvey Milk got his own California state holiday ("Harvey Milk Day") and, more recently, his own commemorative postage stamp, awarded by the Obama administration's USPS.
Amazon to deliver on Sundays using Postal Service fleet. The Internet has been blamed for the death of the mail, but now it's offering hope to the beleaguered U.S. Postal Service. Amazon announced Monday [11/11/2013] that it will begin Sunday deliveries using the government agency's fleet of foot soldiers, office workers and truck drivers to bring packages to homes seven days a week.
Across the pond, an example of how to do postal reform right. The contrast between the two headlines couldn't have been more stark. On the same day the U.S. Postal Service proposed a price increase that its chairman described as a "last resort," Britain's Royal Mail was preparing to raise as much as $5.3 billion in an IPO. Both venerable institutions are coping with lower mail volume. Email and online bill paying are just as popular across the pond as they are here, but Royal Mail turned a $650 million profit last year while the Postal Service was racking up a $15.9 billion loss.
US Postal Service Employee of the Year. Your tax dollars at work! [Video clip]
Postal Service Destroys 'Just Move' Stamps Over Safety Concerns. The stamps, which were aimed at getting children to be more active, featured kids cannonballing into a pool, skateboarding without kneepads, and performing a headstand without a helmet.
Shirley Chisholm Gets a Stamp of Approval. A stamp honoring Shirley A. Chisholm, the former congresswoman from New York, may soon grace your mail. The United States Postal Service announced Thursday [10/10/2013] that it would print a stamp recognizing Ms. Chisholm, the first black woman to serve in Congress and the first woman to seek the Democratic presidential nomination, in its Black Heritage stamp series next year.
The Post Office is Sitting on a Gold Mine. The United States Postal Service is operating according to a paradigm set up 100 years ago. [...] So far this year I've written only 3 checks to providers of goods or services. Almost everything can be paid on line or via bank bill pay services or credit cards. About 95% of the mail I receive I never open or look at. [...] I hate actually going to the post office. Usually, in Chicago or Miami where I live, I have to wait in line for 30 minutes simply to be served. That is not good service.
When money is tight, lower your standards. It's the American way.
USPS could start shipping booze as money maker. Some U.S. senators have proposed an inventive plan for the cash-strapped Postal Service to raise cash: lifting a century-old ban on the agency shipping alcohol. The two Republican and Democratic senators late on Thursday [8/1/2013] introduced legislation to change a 1909 law that prohibits the Postal Service from shipping alcoholic beverages. The ban started a decade before prohibition-era laws made producing, selling and transporting alcohol illegal across the country.
Postal Service revamps priority mail program to raise revenue. The agency is now offering free online tracking for priority mail shipments, free insurance and date-specific delivery so customers know whether a package will arrive in one, two or three days.
Britain set to privatize its Royal Mail postal service. Britain is privatizing its Royal Mail postal service through a public stock offering within the next nine months. The step was expected as the British government has been giving the Royal Mail a big overhaul in preparation for going public, including paying its whopping $6.9 billion pension fund deficit and bolstering its profit.
Guns OK in post office parking lots, federal judge rules. Citizens can legally carry firearms in post office parking lots, a federal judge has ruled. The case stems from a lawsuit filed by Tab Bonidy, a resident of rural Avon, Colorado, who was prohibited by U.S. Postal Service regulations from carrying his gun on postal service property. In the town of Avon, the post office doesn't deliver mail to residents but does provide free post office boxes.
For new U.S. homes, no more mailman at the door under postal plan. Under a cost-saving plan by the U.S. Postal Service, Americans moving into newly built homes will not have mail delivered to their doors and will instead have to trek to the curb or neighborhood cluster boxes.
Goodbye, mail carrier; hello, cluster mailboxes. Door-to-door mail delivery appears to be a luxury that the U.S. Postal Service no longer can afford. It's no secret that the Postal Service is in terrible financial trouble; last year the agency lost $16 billion. No business can afford to go on that way without making dramatic changes.
Feds: Postal Service photographs every piece of mail it processes.
Ricin Suspect Was Tracked Via Mail Scanners. [Scroll down] According to FBI Agent James Spiropoulos, investigators accessed a Postal Service computer system that incorporates a Mail Isolation Control and Tracking (MICT) program which photographs and captures an image of every mail piece that is processed." Agents were able to obtain front and back images of about 20 mail pieces that had been processed "immediately before the mail piece addressed to Mayor Bloomberg."
The Editor says...
This might explain why the Postal Service is kept afloat, even though it loses money: The postal service is being used for domestic surveillance.
U.S. Postal Service Logging All Mail for Law Enforcement. Leslie James Pickering noticed something odd in his mail last September: a handwritten card, apparently delivered by mistake, with instructions for postal workers to pay special attention to the letters and packages sent to his home. "Show all mail to supv" — supervisor — "for copying prior to going out on the street," read the card. It included Mr. Pickering's name, address and the type of mail that needed to be monitored. The word "confidential" was highlighted in green.
Gov't Collects Logs Of Every Piece Of Mail Sent in The United States, NYT Reports. If the government collecting tons of metadata on phone and online communications has made you consider sticking with the Postal Service, then you may want to read this first. The New York Times reports today [7/3/2013] on how government law enforcement agencies are collecting logs on every single piece of mail sent within the United States. USPS computers take photos of the outside of every piece of mail (they need a warrant to actually read the contents) and send them to the agencies that request the information.
U.S. government tracks your snail mail, too. The United States Postal Service photographs and records the information on the outside of every piece of mail sent in America — 160 billion every year — the New York Times reported Wednesday [7/3/2013]. Under the auspices of a program called Mail Isolation Control and Tracking, the USPS stores the details of physical correspondences in a way that some have characterized as analogous to the National Security Agency's collection of telephone "metadata." Unlike the details of the much-publicized NSA program, however, many aspects of the USPS system, called "mail covers," remain unclear.
Government tracking all snail-mail, no warrant required. The United States Postal Service photographs every piece of mail it processes under a program that started after the anthrax attacks of 2001, according to a report Wednesday in the New York Times. That's 160 billion purchases, letters, bills, gifts — everything you've ever mailed or had mailed to you in the past decade or more is on record somewhere with the government under the Mail Isolation Control and Tracking program, The Times reports.
Should a government agency losing $25 million a day be running a gargantuan photography studio?
Operation Total Polaroid. Last April Postmaster General Patrick R. Donahoe provided the House Committee on Oversight and Government Reform testimony at turns both apocalyptic and utopian — a perfect specimen, really, of the peculiar mix of preening self-congratulations and accountability-shirking martyrdom that currently characterizes our metastasizing bureaucratic class. [...] One "service" Donahoe predictably failed to nominate for streamlining is the Postal Service's taxpayer-funded program to turn every man, woman, and child who sends or receives mail in this country into a potential suspect to be tracked and observed at all times.
USPS Takes Photos of all Mail. The Postal Service takes pictures of every piece of mail processed in the United States — 160 billion last year — and keeps them on hand for up to a month.
More about domestic surveillance.
Berkley, CA Councilman Wants Billions in Email Taxes — to Fund Post Office. Ponder for but a moment the monumental government overreach necessary to monitor and count every email every American sends.
A Post-Post Office World. The post office lost $16 billion last year, despite having all sorts of advantages that most private businesses don't have. They have a near monopoly on first-class mail delivery. You want to deliver something to someone? You better not put it in their mailbox — that's illegal. The U.S. Postal Service doesn't pay sales tax or property tax. They don't even pay parking tickets. With advantages like that, how do they lose money?
Postal Service is on its last legs, with little help in sight . The U.S. Postal Service is bleeding so much money that its future is in doubt, but Congress hasn't let it make major changes.
Postal Service 'welcome kit' raises questions; White House now cites Privacy Act. The federal Privacy Act bars agencies from selling or renting personal information, including names and addresses. Through Imagitas, the Postal Service uses information it collects from people who filled out change-of-address forms to send an official-looking MoversGuide welcome kit filled mostly with advertising and coupons from companies selling cellphones, insurance, home security, mattresses and lots of other move-related products and services. The Postal Service and Imagitas split the ad revenue. Both say their arrangement is perfectly legal.
Wrong Legislative Thought Of The Day: An Email Tax To Save The Post Office. There have been questions for quite some time now as to whether or not the traditional US postal system can survive the digital era. Frankly, the outlook isn't good, what with email replacing the sending of letters in large part and the postal service losing billions of dollars each year.
Six Pounds of Junk Mail, Or, A Case Against the U.S. Postal Service. Yesterday I returned home from the office to find an enormous packet, wrapped in plastic, on the front porch — a set of catalogs from Restoration Hardware so big that, as the postman had apparently discovered, it wouldn't fit inside our mailbox. This made me angry. I didn't ask for these catalogs. [...] If a teenager had dropped six pounds of garbage on my front yard, he would have committed an act of vandalism and I could have called the police.
Congress — not email — destroyed the Postal Service. [I]t's certainly true that the Postal Service faces serious problems. Mail volume is falling. The organization's annual deficits are rising. The postal system is slowly circling the drain. If you pay any attention to postal issues, you're familiar with some of the proximate causes of these problems: Email is eroding first-class mail volume; Congress forces the Postal Service to prefund retirement benefits for employees it hasn't even hired yet; etc. But the deeper source of the Postal Services woes is the U.S. Congress, not some imagined incompetence on the part of its managers and executives.
Privatize the Postal Service: Save Money, Improve Service. In addition to — and because of — the fact that the existence of the Postal Service violates the rights of Americans by forbidding them to act and contract in accordance with their judgment, the service provided by the Postal Service is pathetic. When private businesses such as UPS and FedEx have been permitted to compete with the monopoly for just a portion of services (package delivery), they have profitably provided more guaranteed delivery options and much better service at comparable rates. Privatizing the US Postal Service would be good on multiple counts and bad on none.
Postal Service Ghost Protocol. Is there a better tutorial in government failure than a monopoly that loses about $25 million every day, like the U.S. Postal Service now? This is an outfit that is proposing to cut what it does by roughly one-sixth and only solve about one-eighth of its financial problem. This isn't to disparage Postmaster General Patrick Donahoe and his plan to stop delivering mail on Saturdays, which is really a cheeky ultimatum to his political and union masters.
Time to Stamp 'Cancelled' On Postal Reform? After lots of effort it looked like 2012 might finally be the year Congress passed legislation making major reforms at the U.S. Postal Service, a quasi-private corporation owned by the U.S. government that has been burning through money faster than a clean-energy company with a grant from the Obama Administration.
Inspector General: Postal Service Will 'Cease to Exist' Without Bailout. Inspector general David Williams, described as the "chief postal watchdog," said the U.S. Postal Service (USPS) will go out of business this year unless Congress bails it out. In an interview with the Guardian, Williams said the postal service lost nearly $16 billion the last fiscal year, nearly $41 billion over the last five years, and has reached its $15 billion credit limit.
U.S. Post Office cuts threaten source of black jobs. The cash-strapped U.S. Postal Service has eliminated 168,000 jobs since 2006, and more cuts could result as it struggles to avoid its own "fiscal cliff."
U.S. Postal Service on a 'Tightrope' Lost $15.9 Billion. The U.S. Postal Service said its net loss last year widened to $15.9 billion, more than the $15 billion it had projected, as mail volume continued to drop, falling 5 percent. [...] The service, whose fiscal year ends Sept. 30, lost $5.1 billion a year earlier. It announced the 2012 net loss at a meeting at its Washington headquarters.
Is the Postal Service Like Greece? [Scroll down] The U.S. Postal Service and the Greek government both have too many workers and provide above-market compensation packages, leading to excess labor costs. That hurts the Service, but Greece's labor problems are worse. [...] Labor costs remain a huge problem, however. No-layoff provisions in union contracts have hampered the Service's efforts to trim its workforce in line with plunging mail demand. Postal workers' fringe benefits are extremely generous and expensive compared to those of comparable workers in the private sector. Rigid labor rules hamper the Service's efforts to put its workers to the best use.
The U.S. Postal Service vs. Greece. The "good" news for the USPS is that its fiscal situation isn't as bad as what the Greeks are dealing with — at least not yet. Whereas previous Greek governments intentionally understated deficits and debt until it caught up to the country in 2009, the USPS hasn't tried to hide the fact that its prospects are bleak.
New Jersey mail carrier used daily postal route to distribute cocaine, feds say. A mail carrier used her daily route to move cocaine shipments in falsely addressed packages on behalf of a drug trafficking organization based in Puerto Rico, federal authorities said Tuesday [8/28/2012].
50 Examples of Government Waste. In one extraordinary example, the Postal Service spent $13,500 on one dinner at a Ruth's Chris Steakhouse, including "over 200 appetizers and over $3,000 of alcohol, including more than 40 bottles of wine costing more than $50 each and brand-name liquor such as Courvoisier, Belvedere and Johnny Walker Gold." The 81 guests consumed an average of $167 worth of food and drink apiece.
"Wastebook 2012": The U.S. Postal Service (USPS) wastes $2 million in printing and manufacturing costs annually producing commemorative stamps that must later be destroyed. Several stamps series have been printed so excessively that had every person in the nation sent a piece of mail using them, there still would have been leftovers.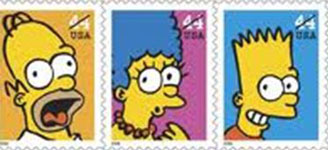 USPS stuck with 682M unsold 'Simpsons' stamps. The U.S. Postal Service wasted $1.2 million in printing costs by selling less than a one-third of the 1 billion commemorative stamps of The Simpsons, Bloomberg news reports. Bloomberg's Angela Greiling Keane writes that the inspector general of the money-losing USPS singled out overproduction of commemorative stamps as one example of not properly gauging the needs of customers.

The Editor says...
Why does everything in this country have to be shallow and insipid? There was a time when postage stamps reflected a level of dignity and decorum, with artwork generally confined to innocuous patriotic symbols and portraits of great American leaders. There are certain types of letters, and certain destinations for which Homer Simpson stamps would be wildly inappropriate, and most people would have other styles of postage stamps on hand. But it seems to me that the bulk of today's casual communications are handled through text messages and email, most businesses use postage meters to send out invoices and such, and the majority of first-class (paper/snail) mail sent through the postal system with stamps manually affixed is either serious business or highly personal. Some overpaid bureaucrat evidently thought Homer Simpson stamps were a good idea, and that person's job is probably in no danger.
Postal Service Losing $42,335,766 Per Day. The U.S. Postal Service has been losing an average of $42,335,766 per day in fiscal 2012. On Thursday, the service reported a third quarter (April 1-June 30) net loss of $5.2 billion, bringing its fiscal year-to-date net loss to $11.6 billion. There were 274 days in the first three quarters of fiscal 2012. Thus the Postal Service has lost, on average, $42,335,766 per day in this fiscal year.
Postal Workers Deliver A Message, Not Mail. Postal unions want the American public to know that their employer is profitable. While mail volume has dropped by 22 percent since 2006, the agency made $226 million in the first quarter of this year, funded entirely through stamps, not taxpayer money. The reason for the deficit, they say, is a 2006 mandate that the postal service pre-fund 75-years of pension in a 10-year window, at a rate of $5.5 billion annually. Two independent actuaries have said that the post office has overpaid $50 billion into this fund.
The Truth About The Post Office's Financial Mess: The financial woes of the U.S. Postal System have become a point of contention on Capitol Hill. The Postal Service is supposed to make a $5.5 billion payment to its retiree health care fund by November 18th... but doesn't have the money. US Postal Service workers have a retiree health care benefit in addition to their pension. Before Congress passed the Postal Accountability and Enhancement Act of 2006, the USPS operated under a pay-as-you-go model for retiree health care funding. The new law requires the Postal Service to pre-fund its benefit obligations.
Full text of the Postal Accountability and Enhancement Act.
MontCo police charge man in post-office stabbing. Ray Alfred Young, 67, of Silver Spring, was charged with attempted second-degree murder, first-degree assault, second-degree assault and concealing a dangerous weapon. Young allegedly stabbed and seriously injured another man in a Colesville post office Thursday [7/26/2012] after he believed his 58-year-old victim had cut in line at the counter, police said.
Lady Bird Johnson honored with U.S. postal stamp. In a rare tribute, Lady Bird Johnson is getting her own U.S. postal stamp — only the fifth first lady in history to receive the honor.
U.S. Postal Service nears historic default on $5B payment. The U.S. Postal Service is bracing for a first-ever default on billions in payments due to the Treasury, adding to widening uncertainty about the mail agency's solvency as first-class letters plummet and Congress deadlocks on ways to stem the red ink.
Can America survive without the U.S. Postal Service? USPS officials have said they will miss two benefit payments mandated by Congress, which has caused a whirlwind of speculation about the future of the Postal Service. The United States Postal Service is one of the few current government institutions spelled out in the Constitution.
Post Office Nears First Default in Its History. While lawmakers continue to fight over how to fix the ailing U.S. Postal Service, the agency's money problems are only growing worse. The Postal Service repeated on Wednesday that without congressional action, it will default — a first in its long history, a spokesman said — on a legally required annual $5.5 billion payment, due Aug. 1, into a health-benefits fund for future retirees. Action in Congress isn't likely, as the House prepares to leave for its August recess.
Time again to tame the postal monopoly. The USPS has regulatory authority that it has used against legitimate competitors like private mailbox outlets and express delivery companies. The Postal Service, unlike private companies, pays no taxes and is exempt from many government regulations. And while it is supposed to be self-financing, in a pinch it can go to the government for lines of credit and taxpayer bailouts. But the Postal Service is in a death spiral and desperate for cash. Because more people now communicate, pay bills, and transact business through electronic media, mail volume has fallen by 30 percent over the past decade.
Congress just mails it in, according to UPS. UPS has delivered a stark warning to the White House and Congress that U.S. economic growth will fall to an anemic annual rate of 1 percent by Election Day. The company's leaders on Tuesday [7/24/2012] said U.S. businesses are in danger of going over the fiscal cliff because of Washington's inability to get anything done. The packaging company is often seen as a useful barometer for the broader business community.
Historic post offices in danger of extinction, advocacy group says. Historic post offices — architecturally distinct and centrally located within their communities — are in danger of extinction, according to the National Trust for Historic Preservation, which last month included them among its annual list of 11 endangered places.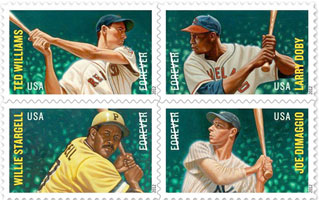 New stamps hail 4 baseball greats, with one unforced error. Yes, yes, the Postal Service has an unnecessary multi-billion dollar default looming Aug. 1. But this morning let us let it enjoy its greatest pre-order sale of stamps in history. Nearly two million pre-orders of a special four-stamp sport series.

Postal Pension "Refund" Is a Disguised Taxpayer Bailout. Calls to refund "overpayments" by the U.S. Postal Service (USPS) to the retirement of postal workers are misguided. The estimates of overpayments are inflated by overly optimistic assumptions, as recent years have demonstrated. A refund would leave taxpayers on the hook for future shortfalls in USPS retirement funding. The better choice is to follow the private-sector practice of using the current surplus — whatever it is — to defray future retirement payments. Instead of giving the USPS a questionable refund, Congress should require it to make comprehensive reforms that recognize new realities and enable it to restructure its operations accordingly.
Obama Goes Postal, Lands in Dead-Letter Office. No institution has been the butt of more government-inefficiency jokes than the U.S. Postal Service. Maybe the Department of Motor Vehicles. The only way the post office can stay in business is its government subsidy. The USPS lost $2.4 billion in the quarter ended in June and projects a net loss of $7 billion in fiscal 2009, outstanding debt of more than $10 billion and a cash shortfall of $1 billion. It was moved to intensive care — the Government Accountability Office's list of "high risk" cases — last month and told to shape up.
10 postal workers launch hunger strike. Ten current and former postal workers launched a more than 3-day hunger strike Monday to protest looming cuts and closures at the U.S. Postal Service.
50-Cent Stamp, Other Postal Changes Coming. The U.S. Post Office, facing financial losses of up to $18.2 billion a year by 2015, wants to charge more for postage, more for services, and to suspend Saturday delivery. The 50-cent stamp would represent an 11 percent increase in postal rates.
An interview with Postmaster General and U.S. Postal Service CEO Patrick Donahoe:
Post Office decides to keep small posts running. The U.S. Postal service is scrapping a plan to close hundreds of rural post offices. It was part of a money saving measure for the nearly bankrupt agency.
Man gets free trip to Chicago after postcard sent by mother in 1957 finally reaches him. Scott McMurry got his first glimpse of Chicago's John G. Shedd Aquarium last week on the back of a postcard he should have received from his mother more than 50 years ago.
Orlando postal worker says mystery package made him ill. A postal worker says a mysterious leaking package from Yemen has left him seriously ill, and while some of his colleagues confirm his account of what happened at an Orlando sorting facility 15 months ago, the U.S. Postal Service denies the package ever existed.
The Senate's Dead-Letter Postal Plan. This week the Senate passed a postal bill that throws billions at the beleaguered monopoly but does nothing to fix it. If Congress can't even manage to get this reform right, the country is doomed.
Taxpayers may be on hook for US Postal Service losses. The U.S. Postal Service is often the butt of jokes, but there's nothing funny about the agency's bottom line. The USPS is losing up to $25 million dollars a day. Until now, taxpayers have not been on the hook for its mounting losses, but that could be about to change. A bailout recently approved by the Senate would appropriate $34 billion in federal money.
Plan Calls for 50-Cent First-Class Stamp. The U.S. Postal Service proposed drastic changes to its operations Thursday [2/16/2012], including cutting more than 150,000 jobs from its payroll, raising the price of a first-class stamp to 50 cents and extending delivery time for long-distance mail, as part of a plan to save $22 billion annually.
Senate Democrat: We Can Save the Postal Service with Wind Farms!. Is Sen. Tom Carper's (D-DE) argument even logical?
The USPS Is About To Go Out Like The Pony Express. The volume of mail has plummeted in the last few years, falling from a high of 213 billion pieces in 2006 to 168 billion last year. And things are only expected to get worse. Part of this can be blamed on the recession, but most of it is a result of changes in the market, changes in the way Americans communicate, share photos, send invites and pay bills.
Senate OKs bill to slow cutbacks closings at Postal Service. Saturday postal delivery could continue for at least two years. And the closing of post offices in smaller communities may not happen as quickly as advertised. The Senate on Wednesday [4/25/2012] approved legislation that would slow the U.S. Postal Service's effort to make such changes.
Postal Service Spent $717 Million on Unauthorized Overtime Pay. The U.S. Postal Service (USPS) allowed its employees to earn more than $700 million in unauthorized overtime over the past two years. Postal workers received overtime without approval from supervisors totaling $294 million in 2010 and $423 million in 2011, according to a report by the Postal Service's inspector general. Management accepted most of the criticism, including the finding that "some city letter carriers clocked in before their scheduled tour of duty resulting in significant unauthorized overtime workhours."
Postal bill could bring hike in health premiums for federal workers. Thousands of federal workers could see a double-digit jump in their healthcare premiums under a postal reform bill that is moving through the Senate. The bill would change the way postal workers get their health benefits and could have a ripple effect across the Federal Employees Health Benefits Program (FEHBP), which provides coverage for the federal workforce.
Federal Spending Goes Postal. The Senate is expected to vote Tuesday [4/24/2012] on postal reform legislation that one leading Republican argues would violate the terms of last year's Budget Control Act. Sen. Jeff Sessions (R., Ala.), ranking member on the Senate Budget Committee, raised a point of order on Monday against the 21st Century Postal Service Act. The bill aims to reform the U.S. Postal Service (USPS), which is teetering on the brink of insolvency.
Black history stamp honorees include ex-Paterson mayor convicted for tax evasion. When Paterson's former mayor, Martin G. Barnes, was sent off to prison for three years on tax evasion and mail fraud offenses, it might have seemed far-fetched to see his face turn up on a postage stamp. But there it was Tuesday night [2/28/2012], when he was one of 13 current and former elected officials, judges, clergy and others honored by Passaic County as part of a Black History Month commemoration.
The Incredible Shrinking Postal Service. Last year the USPS lost approximately $5 billion. It has announced drastic cuts that it hopes will result in $20 billion savings by 2015. It was once profitable, but the explosion of internet traffic (especially in correspondence and bill-paying) has sharply reduced the volume of First Class mail. They have picked an odd way to try to turn this around: Close 700 or more offices, cut Saturday mail deliveries, systematically jack up the price of a First Class stamp and, now, the piàce de résistance, "consolidate" distribution centers.
And Now for a Postal Bailout. It's another week in Washington, and it's yet another bailout. This time, taxpayers will be tapped for another $41 billion to subsidize the healthcare retirement benefits of postal workers — benefits that are quite scarce in the private sector. ... If the USPS were a private entity, it would trim its workforce and operations to the amount of revenue they can produce until they are eventually forced to go out of business. That's how creative destruction and supply and demand work in the real world. That is not how it works in Washington.
Postal Service to push retirements hard. More than a quarter-million U.S. Postal Service workers are eligible for retirement, and a restructuring plan proposed Thursday [2/23/2012] relies heavily on getting many of them to quit. Joseph Corbett, chief financial officer for the Postal Service, told reporters in a conference call the agency needs to reduce its workforce by 155,000 employees by 2016.
Postal Service seeks to cut processing centers. With no financial relief in sight, the U.S. Postal Service is pushing ahead with planned cuts to more than 260 mail-processing centers around the nation, part of a billion-dollar cost-cutting effort that will slow delivery of first-class mail.
Postal Service loses $3 billion. The U.S. Postal Service lost more than $3 billion during the last three months of 2011 as continued declines in volume of first-class mail wiped out good news about the shipping and packaging business.
35,000 Postal Service jobs on the chopping block. The U.S. Postal Service announced on Thursday new plans to consolidate or close 223 mail processing plants, putting 35,000 jobs at stake starting in late May or June. The move would save $2.1 billion and is part of the agency's broader effort to save $20 billion in the next three years.
Postal watchdog: Alaska subsidy costs millions. A program that began nearly 40 years ago as a way to get crucial goods to remote Alaskan communities now delivers big profits to airlines and private merchants while costing the U.S. Postal Service tens of millions of dollars, according to a postal watchdog. Citing more than $70 million in losses last year alone, the U.S. Postal Service's Office of Inspector General this week issued a white paper calling for major reforms to the so-called "Alaska Bypass" program.
U.S. Postal Service plans to close, consolidate 223 processing centers. The U.S. Postal Service announced Thursday [2/23/2012] that at least 223 mail processing facilities could close or be consolidated in the coming year as part of a three-year, $15 billion cost-savings plan. The locations, in some cases employing hundreds of workers who sort mail and prepare it for delivery, stretch from Eastern Maine to the Los Angeles suburbs and dozens of Midwestern communities. In some cases, mail intended for one state will be sorted in another.
Spare That Post Office. The list of those due to be executed is long and ominous. There were 179 names on it just here in Arkansas — names like Carthage. Casscoe. Columbus, New Hope, Witts Springs.... Those are just some of the post offices to be closed down as the U.S. Postal Service prepares to cut its budget — and its service. The smallest post offices have become an endangered species. And when they go, the sense of identity and community they gave America's smallest towns will go with them.
Privatizing the U.S. Postal Service: While the USPS is structured like a business, Congress often prevents it from actually operating like a private company, such as taking actions to reduce costs, improve efficiency, or innovate in other ways. The agency is also obligated by statute to provide mail services to all Americans, irrespective of where they live and the cost of serving them. Furthermore, it is required to deliver first-class mail at a uniform price throughout the nation. While Congress imposes various costs and obligations on the USPS, it also protects it from competition. The USPS has a legal monopoly over first-class mail and standard mail (formerly called third-class mail). Thus, we have a postal system that encourages high costs and inefficiency, while preventing entrepreneurs from trying to improve postal services for Americans.
"The check is in the mail" would carry a lot more meaning.
USPS fallout: Dems seek to treat bills as paid once they are postmarked. Eight House Democrats on Thursday [2/9/2012] proposed legislation that would require companies to consider bills as "paid" once they are postmarked, an idea meant to help consumers stay current on their bills given the likelihood of service cutbacks at the U.S. Postal Service (USPS). Rep. Steve Cohen (D-Tenn.), the lead sponsor of the bill, said USPS has announced service cutbacks that would eliminate the chance of next-day mail service for letters dropped in home mailboxes and would slow down all first-class mail.
Kodak and the Post Office. The news that Eastman Kodak is preparing to file for bankruptcy, after being the leading photographic company in the world for more than a hundred years, truly marks the end of an era. ... Great names of companies in other fields have likewise vanished as new technology brought new rivals to the forefront, or else made the whole product obsolete, as happened with typewriters, slide rules and other products now remembered only by an older generation. That is what happens in a market economy and we all benefit from it as consumers. Unfortunately, that is not what happens in government. The post office is a classic example.
Presidential nonsense: [Scroll down] If the means of communication become cheaper through fax machines, the Internet and telephones, should subsidies be expended to help the U.S. Postal Service survive? Years ago, typing was done on a mechanical typewriter; milk was delivered to doorsteps via horse and wagon; slide rules were used to make calculations. Should any of these products and practices have survived, or was it OK for natural selection to consign them to the dustbin of history?
U.S. Postal Service Tells Carrier to Stop Dressing Like Santa. The U.S. Postal Service has ordered a letter carrier to stop wearing a Santa Claus outfit after a co-worker complained. Bob McLean has been dressing up as Santa for the past decade, donning a red suit to deliver the mail along his route in Bellevue, WA. He even has a snow white beard — that's real.
Time to accept the death of the Postal Service. The ubiquity of email and social-networking websites has caused a steady decline in the number of people using the services of the 236-year-old U.S. Postal Service. With the online presence of banks and credit card and utility companies, relying on the USPS to pay bills often has become unnecessary. The result is a decrease in first-class mail volume from 104 billion in 2001 to 73.5 billion in 2010 and an estimated 47 percent drop expected over the next decade.
U.S. Post Office Bans Christmas Carolers. A group of Christmas carolers was thrown out of a U.S. Post Office in Silver Spring, MD, after the post office manager told them they were not allowed to sing Christmas carols on government property. A spokesman for the U.S. Postal Service confirmed the incident occurred Saturday [12/10/2011] at a branch office in the Aspen Hill Shopping Center. A trio of carolers walked into the building dressed in attire reminiscent of Charles Dickens and began singing.
9 Things to Say Goodbye To: [#1] The Post Office. Get ready to imagine a world without the post office. They are so deeply in financial trouble that there is probably no way to sustain it long term. Email, Fed Ex, and UPS have just about wiped out the minimum revenue needed to keep the post office alive. Most of your mail every day is junk mail and bills.
The Editor says...
I can only imagine what it's like in your neighborhood, but on my street the UPS and FedEx drivers always seem to be in a big hurry, while the postman takes his sweet time.
E-mail isn't killing the Postal Service. It's Groundhog Day at the US Postal Service: time once again for the familiar laments about how the agency's financial losses are surging, how demand for its services is plummeting, and how officials have no choice but to close local facilities, raise the price of stamps, and reduce delivery standards. Last week the Postal Service announced plans to cut $3 billion in costs by slowing down first-class mail and eliminating about half of the country's 461 mail-processing centers.
Postal workers behaving badly. Most of the 574,000 employees of the U.S. Postal Service complete their appointed rounds and quickly move envelopes and packages to final destinations. But some postal workers steal mail, burn it, hoard it or claim thousands of dollars in fraudulent workers compensation claims, according to a new watchdog report.
Postal Service to slow mail delivery, increase cost of stamps in 2012. Snail mail is expected to get slower and more pricey in the new year. The U.S. Postal Service is cutting costs as more of its customers switch to email or pay their bills online. Monday, the post office announced it is virtually eliminating the chance for stamped mail to arrive the next day, and most customers will likely see delays of one to two days for first class and bulk mail. The price of a first class stamp is also increasing from 44 to 45 cents beginning Jan. 22.
Postal Service wants to end next-day delivery. The U.S. Postal Service wants to end next-day delivery and end mail processing operations in about half of its 500 processing centers. It's just the latest in a series of the moves from the USPS to try to avoid bankruptcy.
Privatize the Postal Service. Sunday delivery ended in 1912, partly because some clergy considered it a desecration of the Sabbath, and partly because people who the clergy thought should be in the pews on Sundays were instead socializing at post offices. Two post offices still open for Sunday delivery are in Angwin, Calif., and Collegedale, Tenn., where many people observe the Sabbath on Saturday.
Postal cuts to slow delivery of first-class mail. Facing bankruptcy, the U.S. Postal Service is pushing ahead with unprecedented cuts to first-class mail next spring that will slow delivery and, for the first time in 40 years, eliminate the chance for stamped letters to arrive the next day.
USPS wants to limit next-day service. The U.S. Postal Service on Monday [12/5/2011] will announce a cost-savings proposal that would no longer deliver first-class mail on the next day.
Postal Cutbacks to Delay 1st-Class Mail. The Postal Service, which has been losing money for five years, said Monday [12/5/2011] that it is shuttering more than 200 mail processing centers, adding at least a day's wait for many first-class deliveries.
Poor Penmanship Spells Job Security for Post Office's Scribble Specialists. A man in Emden, Mo., recently mailed a letter that he had addressed, in a scribble, to somebody in "Shelhjreille, Mo." That's the way his handwriting made it look, anyhow. The letter was delivered the next day. Gary Oliver, a postal clerk 1,200 miles away, got it there. Mr. Oliver works in the Salt Lake City "Remote Encoding Center" of the U.S. Postal Service — a room where hundreds of clerks sit in silence, day and night, staring at America's worst-addressed envelopes.
Cash-strapped U.S. Postal Service still owes retired postmaster. In a year when the U.S. Postal Service lost more than $5 billion, former Postmaster General John E. Potter still received more than a quarter-million dollars thanks to a hefty deferred-compensation package, a "lifetime achievement award" and a severance deal, records show. What's more, the cash-strapped Postal Service still owes more than $800,000 to Mr. Potter — the result of years of incentive awards that were deferred to avoid running afoul of federal compensation caps.
As Post Office faces insolvency, Congress misses the message. There was a time when the postman (and he was a man) delivered mail to every home at least twice a day, Sundays too if you paid a little extra for Special Delivery. But just as the telegraph and railroads killed the Pony Express, Americans now have BlackBerries and all these i-things to communicate with anyone they please anywhere at all at any time they please, instantly and at miniscule visible cost.
USPS Union Hires Obama Bailout Insider. In the wake of the USPS' case for an $85 billion bailout being shot down by the GAO, the USPS mail carriers' union, the National Association of Letter Carriers, announced that it was hiring Ron Bloom. Bloom is a former Obama Administration official who, in his capacity as "Assistant to the President for Manufacturing Policy," helped engineer the restructuring and bailout of General Motors. The Wall Street Journal notes that this is a sign that the postal workers union is going on the offensive against plans to cut funding and jobs as the USPS becomes less and less profitable.
U.S. Postal Service, Near Collapse, Wants to Lay Off 120,000 Workers. The U.S. Postal Service says it may lay off 120,000 workers, remove collective bargaining restrictions, and rework health insurance and pension programs for employees. The requests to Congress, made public August 11, come as the result of billions of dollars of operating losses, including more than $3 billion of losses from April through June of this year. The USPS estimates its losses for the full fiscal year ending September 30 will top $8.3 billion. The USPS stated it might default on payments to the federal government for the pension portion of the Federal Employees Retirement System. The postal service does not receive tax dollars. Revenue comes from selling postal services.
Post Office's Rescue Plan: Junk Mail. Many consumers are irked by the catalogs, credit-card pitches and other "junk mail" they receive. But the U.S. Postal Service loves it -- and wants to deliver more. The agency, beset by historic losses and a plummet in first-class mail, is running promotions, easing rules and planning television and radio ads to encourage more businesses to send pitches by standard mail, the official term for bulk mailings used by marketers to prospect for customers.
Mail worker unions overload tea party group with more than 100 pounds of mail. In what appears to be an attempt to overwhelm their critics, postal union members have sent more than 100 pounds of mail to a tea party group advocating for United States Postal Service reform. Donna Wiesner Keene of TheTeaParty.net told The Daily Caller the group receives its mail weekly, and that the onslaught so far has spanned two weeks. The first week, she said the union workers sent approximately 700 letters and delivered them in a box weighing 57 pounds.
Issa: Postal Service Must Cut Workers. Rep. Darrell Issa, R-Calif., has a plan to save the beleaguered U.S. Postal Service — and cutting labor costs is a vital part of it, he says, according to The Hill. Those costs amount to about 80 percent of USPS expenses, so that makes staff reductions urgent, the chairman of the House Oversight and Government Reform Committee and other Republicans say.
Idle Sioux City postal workers to earn millions. Tuesday [10/4/2011] was the first day that Scott Tott was scheduled to become a standby employee at the Sioux City mail-processing facility that closed Friday. Tott — and 39 of his workplace peers — might have nothing to do for the next 3½ years, but will still get paid.
U.S. Postal Service Seeking Nominations for First Living Person to Appear on Stamp. The U.S. Postal Service announced Monday that it is ending its longstanding rule that stamps cannot feature people who are still alive and it's asking the public to offer suggestions on who should be first.
The Editor says...
I'll give you one guess who it will be.
Unions Rally to Reform Postal Service Without Cutting Jobs. Letter carriers across the country delivered more than mail today [9/27/2011], hoping to bring the "truth" about the Postal Service's financial crisis to the public, Iowa State President of the American Postal Workers Union Bruce Clark said. Postal workers held 492 "Save America's Postal Service" rallies across the country. Members of four employee unions rallied to support a bill that some say could save the Postal Service from certain economic disaster without cutting jobs or shuttering post offices.
The Post Office: It Was Fun While It Lasted. The US Postal Service seems to exist these days to serve those few remaining people left who are still confused by the concept of email and electronic bill paying. Its target demographic increasingly seems to be the same as the nightly television network news and dead-tree newspapers, media that similarly exists largely for elderly people who've never figured out how that newfangled "Internet" works.
No more mail? What would Ben Franklin think?. The internet, along with the advent of online bill paying, has contributed to a sharp decline in mail handled by the post office, from 207 billion in 2001 to 171 billion last year.
Sorting out the Postal Service's future. It is no secret that the Postal Service is in need of overhaul and modernization, and Congress must play a key part in addressing the problem immediately. But a bailout costing taxpayers any money is wrong because it puts taxpayers on the hook for the Postal Service's failures, just as they were in the case of General Motors, Fannie Mae and AIG.
U.S. Postal Service Nears Default. As the U.S. Postal Service begins shuttering offices across the country to stem their ever-growing $9.2 billion deficit, the entire agency now faces default and could shut down next summer, USPS spokesman Dave Partenheimer told ABCNews.com today [9/5/2011].
Democrats denounce Postal Service bid to break union deals. Two key Democrats wrote to the US Postmaster General Patrick Donahoe yesterday [9/6/2011], insisting that USPS financial challenges can be tackled without going against union agreements to lay off thousands of postal workers.
Obama: The Obsolete 'Post Office President'. The US Postal Service is bankrupt. At its current rate, it will have to shut down this winter because it will run out of cash to pay its bills. This has been coming for a long time, and not just because of a bloated union payroll. First-class mail is the core business of the Postal Service, and the Internet has simply made it unnecessary.
Clock ticking on Postal Service default. The Postal Service, which delivers almost half the world's mail and employs more than half a million Americans, is relying on relief from a Congress absorbed by partisan fighting and a nasty debate on how to cut the federal deficit. The agency lost $3.1 billion in the last quarter and has asked Congress to cut Saturday mail delivery and allow it to dip into an estimated retirement fund surplus to pay other obligations.
Postal Service Is Nearing Default as Losses Mount. The United States Postal Service has long lived on the financial edge, but it has never been as close to the precipice as it is today: the agency is so low on cash that it will not be able to make a $5.5 billion payment due this month and may have to shut down entirely this winter unless Congress takes emergency action to stabilize its finances.
Postal Service may close entirely this winter. The U.S. Postal Service may be forced to close this winter after being unable to make a $5.5 billion repayment, it has been claimed. The post office has already been subject to painful cost-cutting measures during attempts to erase a deficit which will reach $9.2 billion this fiscal year.
The Tea Party Postmaster. Congress has imposed a smorgasbord of socialized fiscal policies on the Postal Service, including price-fixing, wage-controls and tedious service regulation. "Universal service obligations" require the Postal Service to deliver mail to every person, regardless of how remote their abode, for the same cost and within the same timeframe. Labor wages account for fully 80% of the Postal Service's budget, and it is mandated to pre-fund, 75 years in advance, extravagant employee pension funds. And, as an agency of the executive branch, reform must emerge from a Congress packed with union-loyal Democrats.
Postal Service paying fewer workers to do nothing. The U.S. Postal Service, expecting about $9 billion in losses this year amid slumping mail volume, is still paying thousands of its workers millions of dollars each year to do nothing. But it's paying tens of millions of dollars less for "standby time" than it did just two years ago, according to a new report.
Postal Service proposes cutting 120,000 jobs, pulling out of health-care plan. The financially strapped U.S. Postal Service is proposing to cut its workforce by 20 percent and to withdraw from the federal health and retirement plans because it believes it could provide benefits at a lower cost. The layoffs would be achieved in part by breaking labor agreements, a proposal that drew swift fire from postal unions.
Postal Service to cut 120,000 jobs. The USPS is one of the most inefficient organizations in the US. Lopping 20% of its workforce is a good start at changing that. But USPS management will have its hands full trying to sell it to the union. And the downgrade in health benefits will also be a tough sell.
U.S. Postal Service unveils new stamps, letter-writing campaign. The Postal Service unveiled a new "Send a Hello Forever" series of stamps [8/19/2011] featuring characters from Disney / Pixar Animation Studios.
Postal Service Loses $3.1 Billion in 2nd Quarter. The Postal Service said Friday [8/5/2011] it lost $3.1 billion in the April through June period and could be forced to default on payments due to the federal government when the fiscal year ends in September. Losses for the year come to $5.7 billion.
Give The Post Office A Break. I come to defend the Post Office, the whipping boy of the Republic, the symbolic repository of all that ails America. ... The poor Post Office never receives a compliment, only criticism. The abuse is piled on, segueing into the malaise perceived in government. Yet the Post Office has been a semi-private, independent agency as the United States Postal Service for over 30 years. The USPS is the second largest civilian employer in the U.S. (behind Walmart) with 596,000 people and 218,000 vehicles participating in the delivery of 177 billion pieces of mail annually.
US Postal Service warns it could default. The US Postal Service warned on Friday [8/5/2011] that it could default on payments it owes the federal government, just days after the US government itself narrowly averted a default.
Head of U.S. Postal Service says delivery could be scaled back to 3 days a week. With Internet usage rising and mail volume steadily falling, Postmaster General Patrick Donahoe warned the U.S. Postal Service is going to have to make significant cutbacks that could mean no more Saturday service and eventually lead to mail delivery just three days a week.
Nearly 3,700 post offices slated to close. Your little post office could be slated to close as the U.S. Postal Service tries to find ways to cut red ink. Postmaster General Patrick Donahoe released a long-awaited "post office study" of nearly 3,700 potential closings in all 50 states and Washington, D.C.
Closing of Iconic Post Office Would Not Please Ben Franklin. The Ben Franklin post office in Philadelphia was informed Tuesday [07/26/2011] that it will likely be shut down, as the U.S. Postal Service attempts to reel in spending by closing thousands of locations across the country. The unassuming, three-story brick building, which pre-dates the Revolutionary War, would lose a post office but potentially gain a pharmacy, a grocery store or "other appropriate retailers," the Postal Service told MyFoxPhilly.com.
Issa introduces bill to 'prevent bailout' of Postal Service. Rep. Darrell Issa, chairman of the congressional oversight committee, introduced legislation on Thursday [6/23/2011] to significantly reform the United States Postal Service in order to prevent the need for a "taxpayer bailout." The legislation follows USPS' announcement on Wednesday that it will no longer pay money into its Federal Employee Retirement System in order to cut costs. Issa said that such a solution was not acceptable.
Hold Those Christmas Cards to Our Troops! In a statement that could have been lifted from the website of the embassy of Saudi Arabia, the U.S. Postal Service website uses sharia guidelines to list what is forbidden in packages sent from America to U.S. troops in Iraq and Afghanistan.
Issa calls on Postal Workers Union to stop running 'misleading ad'. Rep. Darrell Issa, chairman of the House Oversight Committee, sent a letter to the American Postal Workers Union asking them to stop running an ad that he calls "misleading" about the financial situation of the Postal Service. The ad, which began running Monday on CNN, MSNBC, and FOX, talks about the volume of mail that postal workers handle each day, and asks: "Ever wonder what this costs you as a taxpayer? Not a single cent."
11 Things You Should Know About The U.S. Postal Service Before It Goes Bankrupt. Facing a projected $6.4 billion loss this year, the Postal Service is expected to hit its own debt ceiling by the end of this fiscal year on Sept. 30. The federal government will then have to choose between letting the agency default on its massive pension obligations or bailing it out to the tune of more than $50 billion.
Justice Department to review postal pension dispute. The money-losing U.S. Postal Service is hoping the Justice Department will resolve a dispute with the Office of Personnel Management (OPM) over the fate of billions of dollars in overpaid retirement payments for postal workers.
Post office suspends retirement contributions. The agency said Wednesday [6/22/2011] it is acting to conserve cash as it continues to lose money.
The U.S. Postal Service Nears Collapse. The USPS is a wondrous American creation. Six days a week it delivers an average of 563 million pieces of mail — 40 percent of the entire world's volume. For the price of a 44¢ stamp, you can mail a letter anywhere within the nation's borders. The service will carry it by pack mule to the Havasupai Indian reservation at the bottom of the Grand Canyon. Mailmen on snowmobiles take it to the wilds of Alaska. If your recipient can no longer be found, the USPS will return it at no extra charge. It may be the greatest bargain on earth.
What Does the Looming Collapse of the US Postal Service Tell Us? Incredibly, the White House wants to offer yet another USPS bailout, under the assumption that giving the USPS more breathing room will somehow encourage constructive change. [Devin] Leonard's article is a beautiful illustration of the fact that while the U.S. is home to many innovative private sector firms, we lag far behind the rest of the rich world in public sector innovation. And in many cases, ironically enough, it is because our European counterparts have proven more likely to dismantle public sector monopolies and to impose rigorous spending discipline.
Postage stamps as subliminal propaganda tools:
The U.S. Postal Service's new 'forever' green stamps. U.S.P.S. created a whole new plate of "forever" stamps that will hold their value even if the rates go up. But there's a problem with the placement of the word "forever" — it looks like it's part of the green message. ... The ones that made me cringe the most were "turn off the lights... forever" and "use public transportation... forever."
Why Is The Federal Government Investigating Lance Armstrong Anyway? Because from 1999 to 2004, his team (owned by Tailwind, Inc.) received $40 million in sponsorship money from the U.S. Postal Service, which is a government agency. If the team used that money to run an illegal doping operation, they would liable for charges of "conspiracy, wire fraud, money laundering, racketeering, drug trafficking and defrauding the U.S. government."
Mail carrier who defecated in yard gets to keep job. A mail carrier who was caught using a yard as his personal toilet will not be fired. The incident happened last month at a home in southeast Portland and a neighbor, Don Derfler, captured the man in the act with his camera.
Postal Service must cancel its Statue of Liberty stamps. The Postal Service has always taken a few days to get the message — and that performance is holding true even with a mistake as epic as printing a cheap forgery of the Statue of Liberty on more than a billion stamps. The USPS flubbed as clearly as postal people can: They printed 1.5 billion Lady Liberty stamps in December alongside 1.5 billion flag stamps.
Has the internet finally killed the U.S. Postal Service? The Postal Service is continuing to haemorrhage money — $2 billion over the first three months of 2011, to be exact. The agency released the numbers yesterday [5/10/2011] amid warnings it could be forced to default on federal payments. Such a default would not interrupt mail service to millions of Americans — but it could further hobble an agency struggling with a sharp decline in mail because of the Internet and a tough economy.
Postal Service reports billions in losses. The Postal Service is continuing to hemorrhage money, reporting a loss Tuesday of more than $2 billion over the first three months of the year and warning it could be forced to default on federal payments.
Five-day mail service wouldn't save much money after all. The decision whether to cut back U.S. mail delivery to five from six days a week was complicated Thursday [3/24/2011] by a report that suggested the U.S. Postal Service had overstated the savings to be gained by the change. The U.S. Postal Regulatory Commission on Thursday said it found only $1.7 billion in savings, compared to the Postal Service's estimate of $3.1 billion.
Issa set to grill postmaster general over finances, union contract. House Oversight and Government Reform Committee Chairman Darrell Issa (R-Calif.) will probe into the deeply troubled finances of the U.S. Postal Service Tuesday [4/5/2011] and will grill the postmaster general about a new tentative contract with the postal workers union that increases wages and limits layoffs. The new three-year contract announced March 14 disappointed House Republicans, who think it is overly generous to mail carriers.
Postmaster: Dogs are attacking Detroit carriers. Postmaster Lloyd Wesley says there were 59 attacks by dogs last year, compared to 74 in Los Angeles and 10 in New York, both much larger cities.
It's Not Saturday Delivery That's Hurting the Post Office. Facing mounting debt and a projected loss this year of $7 billion, U.S. Postmaster General John E. Potter said Tuesday morning [3/1/2011] that mail delivery must be cut from six days to five for the U.S. Postal Service to survive. But critics say eliminating Saturday deliveries won't be enough to cure what ails the Postal Service, and free-market advocates are renewing their calls to privatize the struggling government entity.
Postal Service, largest union reach new 4½ year deal. The U.S. Postal Service and one of its largest labor unions have reached agreement on a new 4½-year contract that would give raises to about 205,000 workers but force them to pay more for their health insurance. The tentative deal with the American Postal Workers Union would provide workers with a 3½ percent pay increase over the life of the contract, starting with a 1 percent raise in November 2012, the union said Monday [3/14/2011]. Postal clerks, mechanics, truck drivers and maintenance staff will vote in coming weeks on the contract, which would run through May 2015.
Post Office to Cut 7,500 Jobs. Struggling with record losses, the United States Postal Service will cut 7,500 managers and close seven district offices, officials said. The cuts, which include postmasters, supervisors and other administrators, will come as part of the agency's previously disclosed plan to close as many as 2,000 post offices and consolidate regional mail-processing centers over the next 12 months.
USPS exploring possibilities of digital postal mail. The US Postal Service is now exploring possible opportunities for getting into digital forms of communications, including hybrid or digital postal mail services. Two reports came out last month recommending that the USPS should look into opportunities for revenues in new electronic forms of communication, one from the USPS inspector general and one from the Government Accountability Office (GAO).
Postal Service mulls dropping Saturday delivery. The post office is renewing its drive to drop Saturday delivery — and plans a rate increase — in an effort to fend off a projected $7 billion loss this year.
US Postal Service Wants to Cancel Saturday Deliveries to Balance Budget. The US Postal Service will be unable to pay two major bills later this year unless Congress changes the law to eliminate Saturday mail deliveries, MarketWatch reported Thursday [3/3/2011].
USPS gets short-term relief, but some call it a bailout. The United States Postal Service has fallen on tough times, struggling to find both revenue and relevance in the digital age. President Obama's 2012 budget, released Monday [2/14/2011], attempts to help it accomplish the first of those, providing it with a total of $4 billion of "temporary financial relief" this year.
Regulators work overtime on USPS bid to drop Saturday delivery. Regulators in the US are set to provide an advisory opinion to Congress "shortly" concerning proposals by the US Postal Service to move to a five-day delivery week. The chairman of the Postal Regulatory Commission, Ruth Goldway, said today [3/2/2011] that her team had been "working overtime to resolve complex and technical policy aspects" of the USPS request to drop Saturday deliveries.
Another bailout on the way — Postal Service next in line. It won't be a large amount — comparatively speaking. It will be hundreds of millions instead of billions. But that doesn't alter the fact that we have to figure out what to do about mail delivery in the 21st century. Needless to say, much of the shortfall for the Postal Service is in paying out massive pensions and health care benefits to their retirees — sort of a mini-GM without the kewl cars. Private industry pensions are also in trouble, and that problem may also end up at Congress's doorstep thanks to ERISA.
Postal Service warns of default as losses mount. The U.S. Postal Service warned Wednesday [2/9/2011] that it may default on some of its financial obligations later this year after reporting yet another quarterly loss. The USPS, a self-supporting government agency that receives no tax dollars, said it suffered a loss of $329 million in the first quarter of federal fiscal year 2011. That compared with a loss of $297 million a year earlier.
Report: Postal workers expensed private travel and 'adult entertainment'. If the cash-strapped U.S. Postal Service wants to save money it should ensure that its workers aren't booking pricey hotel rooms and airplane tickets or buying pornography, according to a new watchdog report. Over a two-year period, some postal workers used credit cards meant for travel and lodging expenses to buy family members flights to Spain and Italy, purchase Apple computers and make more than 50 purchases at "adult entertainment" stores.
Postal Service Eyes Closing Thousands of Post Offices. The U.S. Postal Service plays two roles in America: an agency that keeps rural areas linked to the rest of the nation, and one that loses a lot of money. Now, with the red ink showing no sign of stopping, the postal service is hoping to ramp up a cost-cutting program that is already eliciting yelps of pain around the country.
Adapting the Postal Service to prosper in the digital age. Postal workers overcome all sorts of adversity to deliver the mail: "Neither snow nor rain nor heat nor gloom of night stays these couriers from the swift completion of their appointed rounds." But what about the Internet? The United States Postal Service is having something of an identity crisis as it tries to figure out how to survive in a digital age of dropping mail volume and battle its way out of an $8.5 billion loss this year.
Post office should be about providing a service. Maybe there was a time when the government needed to provide mail service, and maybe there was even a time when they were good at it. But that time has long since passed. Companies such as FedEx or UPS are far more reliable than the US Postal Service these days, providing better service, and with the added bonus of not costing the taxpayer a dime. Yet these companies are constrained in how they operate their businesses. Current law makes it a crime for any organization that is not the US Postal Service to ship mail.
USPS Forever Stamps Tell Us Much. Over the past fifty years, the USPS has raised the rates on first class postage 20 times. During that time the stamp prices have gone up more than 1,100%. Given the increasing frequency of rate hikes (three in the last four years) the Post Office claims it made the move to forever stamps to save money on printing costs and to increase customer convenience. The public seems to appreciate the product and has snapped up a staggering 28 billion forever stamps since they became available in 2007. But the real reason behind the permanent switch is that it allows the Post Office to hide its insolvency behind phony accounting numbers, setting itself up for a massive taxpayer financed bailout in the not too distant future.
Postal workers caught dumping mail, stealing money. You ever had one of those days when you want to throw your work in the trash? At least two postal letter carriers did it -- and got caught. Most of the nation's almost 195,000 letter carriers this year swiftly completed their appointed rounds, but a few bad actors discarded mail or stole thousands of dollars of tax refunds and medication.
Why the American Economy Is Broken: [Scroll down] The US Postal Service today [1/9/2011] announced they are only going to sell forever stamps, which don't have a value printed on them. Immediately I know this is a scam -- the post office is going to lose a fortune because they are selling all these stamps, collecting all this revenue, and spending it now on current expenditures like salaries and rent and their gasoline costs. But their costs are going up because of inflation, and they are going to have to deliver all this mail and collect no money.
Post Office Bait and Switch: A new initiative by the U.S Postal Service that appears on the surface to be a good deal for customers is in fact setting the stage for bankruptcy and a future bailout of the Post Office with taxpayer money. This week, U.S. Postmaster General Patrick Donahue plans to announce that all future stamps sales will be so-called "forever stamps," which can still be used even if postage rates go up. Anyone who has had to hunt around for 1 or 2 cent stamps to add to their old stamps after an increase may consider this good news. However, consider the implications of this action.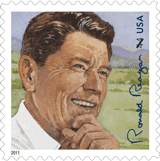 Postage stamp to honor Reagan. If it was "morning in America" for former President Ronald Reagan, a commemorative postage stamp due in February to mark the Gipper's birth centennial will forever view the sunrise. The commemorative stamp, whose design was unveiled Monday at the Ronald Reagan Presidential Library in Simi Valley, Calif., will always be valid for a 1-ounce first-class letter, the U.S. Postal Service confirmed. It will be released officially at the library on Feb. 10, four days after the 100th anniversary of Reagan's birth.

Momentum builds for Harvey Milk stamp. An advisory panel tasked with determining whom, or what, to commemorate with U.S. postage stamps is considering the late gay Supervisor Harvey Milk for such an honor, the Bay Area Reporter has learned.
The Proposed Harvey Milk Stamp — and Some Others. The Postal Service has created a stamp of famous photo of three firefighters raising a flag at Ground Zero, yet why not more? They are constantly looking for new design ideas that appeal to people. How about stamps commemorating the heroism of the military in rescuing people at the Pentagon attack site on 9/11? And how about a stamp commemorating Todd Beamer, who lead the small group — including a gay man — that overpowered the hijackers on United Airlines Flight 93 over the skies of Pennsylvania, thwarting an airborne attack on the Capitol or the White House?
U.S. Postal Service Lost Record $8.5 Billion in 2010. The U.S. Postal Service (USPS) accrued a record loss of $8.5 billion in fiscal year 2010, up $4.7 billion from 2009, highlighting financial pressures that are not expected to improve in 2011 or in the "foreseeable future," according to the Government Accountability Office (GAO).
Postal workers caught dumping mail, stealing money. You ever had one of those days when you want to throw your work in the trash? At least two postal letter carriers did it — and got caught. Most of the nation's almost 195,000 letter carriers this year swiftly completed their appointed rounds, but a few bad actors discarded mail or stole thousands of dollars of tax refunds and medication.
90-Year-Old Post Office Workers Still Getting Workers Comp? Years after most Americans retire, in fact years after the federal retirement age of 68, more than 100 U.S. Postal Workers in their 90s are still getting 75 percent of their salaries (tax free, yet) of federal workers compensation payments instead of having been graduated to the cheaper retirement payments at 60 percent of their salaries.
Audit: Ex-Postal Service workers return as private contractors, make more money. Who says you can't go back? Apparently you can at the U.S. Postal Service. Dozens of former top executives and hundreds of former employees have returned to the agency in recent years as private contractors, sometimes making double the salaries they made as full-time workers, according to one of three watchdog audits released late last week.
Postal Service expects $6 billion year-end loss as mail volume continues decline. Check your mailbox. If the U.S. Postal Service has its way, this could be one of the last Saturdays you receive mail. The mail agency is determined to end six-day mail deliveries and close unprofitable post offices despite an expected $6 billion in losses for the fiscal year that ended Thursday [9/30/2010].
Postal Service reports $8 billion in losses. The U.S. Postal Service on Friday reported more than $8 billion in losses for the 2010 fiscal year while noting that mail volume continues to drop. The postal service's chief financial officer, Joe Corbett, said despite $9 billion in cost savings over the past two years and the elimination of more than 100,000 jobs, fundamental changes are needed in how the mail system works.
The Rogues' Gallery Of Government. Over the long haul, Social Security is liable for paying out $7.9 trillion more in benefits than it will receive in tax revenues. While digesting that grim news, don't forget Thursday's report that the U.S. Postal Service lost $3.5 billion for the quarter that ended June 30. Over the same quarter last year, the post office lost only $2.4 billion. Three-fourths of the way through its current fiscal year, losses at the Postal Service have totaled $5.4 billion. The post office's future is as dim, if not dimmer, than its past.
3,000 postal workers march to protest cost-cutting moves. Wearing blue shirts, thousands of American Postal Workers Union members packed Campus Martius in downtown Detroit on Tuesday [8/24/2010] to protest the U.S. Postal Service's proposal that Congress agree to eliminate Saturday mail service next year as a cost-cutting move.
The Perpetual Post Office. The Postal Service must be immortal; it's a government program, though one in ill-fitting sheep's clothing like Fannie Mae's before its camouflage was washed off by the bailout. The Service is also, like Fannie Mae, dreadfully managed; any private sector CEO with that loss history would be unemployable anywhere but Congress. But the Service lurches on, relying on its monopoly to raise postage whenever the union isn't happy with its wages.
U.S. Postal Service Facing 'Major Financial Crisis,' Report Says. Failure to achieve a "major restructuring" of the U.S. Postal Service "will increase the risk that taxpayers and the U.S. Treasury will have to provide financial relief," says a recent report from the Government Accountability Office.
Wrinkles found in Postal Service pact. When the U.S. Postal Service's top marketing officer agreed to hire Goldman Sachs nearly two years ago without a written contract, top executives inside postal headquarters scrambled to make the unauthorized deal square with postal procurement rules. But the no-bid contract they eventually awarded to Goldman Sachs was backdated and was for the wrong kinds of services...
USPS posts $3.5 billion loss as mail volume plunges. The U.S. Postal Service reported a $3.5 billion loss in its most recent quarter Thursday [8/5/2010], as mail volume plummets and retiree health care costs mount.
What Gov't Can't Do: The post office, which has a government-protected monopoly on first-class mail delivery, could lose at least $238 billion over the next decade. This is a government agency — its claims of independence are not believable — that has no competitors, has raked in $27 billion in taxpayer's money since 1970, is exempt from most taxes and can borrow from the U.S. Treasury at rates below market value. Yet, it cannot break even, much less make a profit. There's something deeply amiss with how the USPS does business.
Sinking Ship: The U.S. Postal Service. The Government Accountability Office issued a rather bleak report on the state of the U.S. Postal Service this week. The opening sentence states, "USPS's business model is not viable," and from there the picture only gets worse. The USPS, although no longer officially a government agency, is a case study of the biggest problems with government programs and government agencies.
Unions Killing U.S. Post Office. Union contracts are killing the U.S. Post Office, making it uncompetitive and driving costs through the roof according to the Government Accountability Office. The U.S. Post Office lost $12 billion between 2007 and 2009 and has reached its borrowing limit of $15 billion already.
Postal Service Moves Toward Five-Day Delivery. The Postal Service took the first formal step Wednesday [3/24/2010] toward cutting mail delivery to five days a week.
Cancel the post office. The postman won't even ring once on weekends. In a desperate attempt to trim costs, the U.S. Postal Service is cutting off your Saturday service. This move is too little, too late for one of the federal government's most bloated and incompetent bureaucracies. Yesterday [3/30/2010], the Postal Service formally asked federal regulators for permission to move to a five-day delivery schedule.
Postal Service Urged to Weigh Three-Days-a-Week Mail. The U.S. Postal Service, facing a $238 billion budget deficit by 2020, should consider cutting delivery to as few as three days a week as the agency attempts to pare costs, a consulting firm said.
Postal service chief: Our business model as outdated as the newspaper industry's. The head of the U.S. Postal Service said Thursday [3/11/2010] that his organization's business model is as outdated as the newspaper industry's. John Potter, United States Postmaster General, cited changes in technology and channels of communication as justification for a revamp of the Postal Service's delivery schedule and pricing system.
The U.S. Postal Service, being immune to risk, cannot go out of business.
What Do Detroit, the Postal Service, and Health Care Reform Have in Common? That the U.S. Postal Service is swimming in red ink isn't news. The nation's postal service, despite its first-class mail monopoly, swims in red ink a lot. The important news to Americans as they follow Washington's three-ring health care circus is that U.S. Postmaster General Joe E. Potter wants to drop Saturday mail delivery as a cost-cutting measure.
Book: The Last Monopoly: Privatizing the Postal Service for the Information Age: edited by Edward L. Hudgins, Washington, D.C.: Cato Institute, 1996, 138 pp. "The check is in the mail" was once an excuse you gave your creditors when your bill was past due. In recent years, however, it's been more likely than ever to be the truth. In an age where an hour can mean the difference between a closed deal and a closed door, what once may have been an acceptable delivery time for the post office just won't cut it anymore.
U.S. Postal Service Seeks 5-day Delivery. The U.S. Postal Service will move this month toward reducing mail delivery from six days a week to five, a change Postmaster General John Potter has said is critical to reducing its massive debt. Potter said Monday [3/1/2010] he'll submit a formal request by the end of this month to the Postal Regulatory Commission, which must issue an advisory opinion on any change in mail service that would have national impact.
The Stalinist and the Stamp: Why is the Postal Service honoring a commie? If ever a stamp cried out for cancellation, it is this one.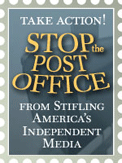 Stamp Out the Rate Hikes. Postal regulators have accepted a proposal from media giant Time Warner that would stifle small and independent publishers in America. The plan unfairly burdens smaller publishers with higher postage rates while locking in special privileges for bigger media companies.
Editor's note:
If you click on this graphic, you will be taken to a web page about resisting postage rate increases. If you explore the rest of their web site, you will see that they disagree with me about everything else. Even so, I'm willing to assist them on this one issue. As you may know, there is no paid advertising on akdart.com. Whenever you see a graphic like this, and it links to an external site, it is provided as a public service.

The Mail Monopoly: The big problem with the U.S. Postal Service is that it is a monopoly and that the government keeps it a monopoly by law.
Postal Service fixes long waits by removing clocks. The missing clock didn't stop postal customer Al Cunningham from noticing the amount of time spent waiting for service. "It's always long here," said Cunningham, 49, an insurance adjuster and former postal employee who was standing in line at the Watson Post Office in Fort Worth.
Atheist Group Blasts Postal Service for Mother Teresa Stamp. An atheist organization is blasting the U.S. Postal Service for its plan to honor Mother Teresa with a commemorative stamp, saying it violates postal regulations against honoring "individuals whose principal achievements are associated with religious undertakings."
The Editor asks...
Did they ever complain about stamps honoring Reverend Martin Luther King?
The Junk's in the Mail. The number of pieces of first-class mail is steadily dropping, from 98 billion pieces in 2004 to 96 billion pieces in 2007. Faced with a $1 billion operating deficit this year — the largest since 1995 — the Postal Service is feeling the pinch. Now, one of the most lucrative sources of postal income, junk mail, is also under siege.
Balanced Postal Reform: The Postal Service has little oversight, and virtually no accountability. It is an independent federal agency with commercial responsibilities. It has an annual budget of over $68 billion handling over 200 billion pieces of mail, yet it does not have to report to the Securities and Exchange Commission, comply with the Federal Trade Commission's truth-in-advertising rules, nor adhere to local government zoning and traffic regulations. It defines the scope of its own monopoly and, in some respects, regulates its competitors.
Postal Debt Soars to $13 Billion, Stamp Prices Continue to Climb: New poll shows the public wants a postal audit before stamp prices rise again. CAGW Unveils "Commemorative Stamps" Asking, "Where's Our Money Going?"
U.S. Postal Offering to Pay Workers to Leave, Retire. The U.S. Postal Service said it reached agreement with two unions to offer as many as 30,000 employees incentives to resign or retire by the end of next month in a plan that may save $500 million.
U.S. Postal Service offers buyouts to 30,000 workers. The U.S. Postal Service will offer buyouts to 30,000 workers in hopes of saving $500 million in costs next year, the agency reported Tuesday [8/25/2009]. According to a news release, the USPS negotiated an agreement with two of its employee unions to offer select employees a financial incentive to retire or resign before the end of this fiscal year.
Congress [and] what it did to the post office. The present dilemma of the Postal Service, which includes closing post offices and eliminating Saturday delivery, is a prime example of how Congress fixes problems. In 1992, the Postal Service was facing a $1 billion deficit that would have resulted in a rate increase above the rate of inflation. As a result, Congress grilled the postmaster general and told him to fix it without closing any post offices or affecting service.
Postal Service Reducing Workforce, Offices as Mail Volume Falls. The U.S. Postal Service said it will offer early retirement to about 150,000 workers, close administrative offices and eliminate more than 3,000 jobs to help resolve a financial crisis as the volume of mail declines. Stamped mail is down to 1964 levels, officials said, contributing to a deficit that reached $2.8 billion in 2008 and is likely to be larger this year.
Why the Post Office will never make money: Could Federal Express or UPS survive, let alone make a profit, if they had politicians breathing down their necks regarding essential business decisions? Could any private business survive in a competitive marketplace under these circumstances? The likely answer is no.
Not going postal. Last-minute shoppers, beware. If you are running behind in mailing Christmas gifts to loved ones, and you absolutely, positively need your packages to arrive on time, it's safest to avoid the post office. The U.S. Postal Service is so slow that even a fruit cake could decompose before making it to its intended recipient.
Take a Walk Through this Post Office. People who fear ObamaCare compare it to the US Postal Service. And so does the president! Allow me to walk the president through my post office, on West 83rd Street between Columbus and Amsterdam. What you'll notice first, Mr. President is: long lines, always. Doesn't matter if it's rush hour or the quietest part of the afternoon, there is always a lengthy wait to get to one of the windows. The lines have gotten even longer lately because a couple of years ago the two machines selling stamps and other items were removed. I was stunned. When was the last time you saw something de-automated?
The Editor says...
Maybe they're called "Forever stamps" because that's about how long you have to stand in line to get them.
Despite staff and spending cuts, post office lost $3.8 billion last year. The Postal Service reported a loss of $3.8 billion last year, despite a reduction of 40,000 full-time positions and other cost-cutting measures.
Neighborhood mailboxes being stamped out. If you're suddenly having trouble finding a neighborhood mailbox, you've got lots of company. In recent weeks, one-quarter of the 3,700 collection boxes in the Los Angeles area have been removed, said Joseph L. Harrison, a spokesman for the U.S. Postal Service's Los Angeles district.
So Long, Snail Shells. For 43 years, in rain and shine, through the raising of seven children, the friendly box they could see through their front window's lace curtains was always there. Until, one day at lunchtime a week or so ago, it wasn't. [Andrew] Yankanich, 82, watched as postal workers hacked at the rusted bolts and hauled the box away for good.
Maine town fights phase-out of curbside mailbox. The folks of Otisfield are so fond of their lone public mailbox that they blocked it with a snowplow and a backhoe to prevent the Postal Service from taking it away in the gloom of night.
Post Office to get hit with "high risk" rating as business keeps falling. The United States Postal Service will get some bad but unsurprising news today [7/28/2009]. The Government Accountability Office is expected to add it to its list of "high risk" government operations. The GAO publishes a biennial list of high risk agencies, which they define as having "significant management challenges."
GAO: Postal Service in financial disarray. The United States Postal Service (USPS) is in financial disarray, with plummeting levels of mail being sent and heathcare [sic] costs for retirees increasing, according to a report released Thursday [8/6/2009] by an investigative arm of Congress. The Government Accountability Office report comes on the heels of the GAO's decision to place the Postal Service on its high-risk list because the agency "has not been able to cut costs fast enough to offset the accelerated decline in mail volume and revenue."
Can the Postal Service be Saved? It's been an ugly few years for the United States Postal Service. The quasi-government agency announced this week that it lost $3.8 billion in the most recent fiscal year, which ended September 30th. It also delivered less mail — 26 billion fewer pieces less, a nearly 13 percent drop from the previous year. The bad news follows losses totaling $7.8 billion in 2007 and 2008.
Report finds 'imprudent spending' at Postal Service. The U.S. Postal Service spent more than $792,000 "without justification" on meals and events in one five-month period even as it reported losing $3.8 billion this year, the agency's inspector general says in a report. Employees spent $792,022 on meals and external events "without justification for food purchases, purchased alcohol without officer approval and exceeded the dollar limit for meals," the report says.
U.S. Postal Service Faces $7 Billion Net Loss in 2009. The U.S Postal Service faces a net loss of $7 billion in fiscal year 2009 even if it succeeds in cutting its costs by $6 billion, according to testimony provided to a Senate subcommittee last week by the Government Accountability Office. The Postal Service is expected to end the year with $10.2 billion in outstanding debt. Meanwhile, USPS faces continuing high overhead in the form of employee wages and benefits fixed by collective bargaining agreements, as well as declining use of the service by its customers.
Bend postal worker admits $156,000 embezzlement. June Marie Newburn, 50, of Joseph, Ore., appeared in United States District Court in Eugene Tuesday [9/15/2009] and pled guilty to one count of theft of government property. Newburn was a U.S. Postal Service Sales and Service Associate in Bend at the end of her 23-year career as a postal employee.
Postal Service Employees Owed $300M in Taxes, IRS Data Shows. The U.S. Postal Service has more tax delinquents in its ranks than any other federal agency or department, according to Internal Revenue Service data.
Postal Worker Stole 3,000 Netflix DVDs. A former postal service employee has pleaded guilty to stealing more than 3,000 DVDs that moved through a western Massachusetts post office. Myles Weathers, formerly of Springfield, took DVDs that were mailed by Netflix to customers for a year beginning in January 2007.
Editor's note:
Earlier versions of this story indicated that the postal worker had stolen 30,000 DVDs, but a correction was published soon afterward.
Postal Worker Gets 5 Months for Taking Kids' Cash. A Northern California postal worker has been sentenced to five months in federal prison for stealing money from children's birthday cards. Twenty-nine-year-old Dean Hudson, of East Linda, was ordered to serve five months of home detention after his release from prison. He also must pay nearly $3,000 in restitution.
Postage rates are headed up, and in rural Alaska, it matters. Postal rates are scheduled to rise nationwide in May, and that means an increase in the cost of shipping rates for bypass mail services to rural Alaska. Postal officials say the cost of bypass mail shipping could see a 6 percent to 50 percent increase, depending on where the mail is shipped from — and where it's going.
---