---
Uncategorized News Items
---
If I owned a newspaper, this is what you'd see in it. These are news item of which you probably haven't heard, if you get all your information from television. Some of these stories have appeared in the "mainstream media" briefly but they deserve additional publicity. Special attention is given to stories which show the alarming growth rate of the federal government's size and power, and abuses of that power, as well as especially bad ideas which are being given undue consideration. The links will be removed when they get stale or when they are no longer valid. As a general rule, the most recent and the most important items are at the top of the page.
The stories that interest me the most are the ones that show blind over-reliance on technology — especially GPS-related systems and computers in general. There is no shortage of minimum-wage clerks who believe anything that pops up on a computer screen. (That's why electronic voting is a very bad idea.) But there are apparently a lot of politicians and cops who assume that GPS tracking devices are infallible, too.
This page is for stories that the mainstream press seems to have overlooked. On the other hand, the stories that appear to have been intentionally squelched are on this page.
News items that are more than about a year old are now located on a spin-off page, which you can find here.
More odd/weird news that imply little or no political controversy can be found on this page.
---
Soros Backed Pro-Mass Migration NGO Has Funds Frozen Amidst Sex Abuse, Fraud Claims. The International Rescue Committee (IRC), an open borders-backing NGO fronted by former Labour Foreign Secretary David Miliband has been accused of "hushing up" allegations of more than 30 crimes. UK government ministers froze funds to the NGO, which is a major partner of globalist billionaire George Soros, "based on direct reporting of sexual harassment and fraud", it was reported this week. With nearly five and a half million pounds of taxpayer cash at stake, a team from the IRC was sent to look into claims made over the body's behaviour in the Democratic Republic of Congo.
The Marine Corps Drops Major Obstacle to Female Infantry Officers. The Marine Corps has made a major change to its Infantry Officer Course. The first big challenge for many was a test of physical fitness. If you passed, you moved on. If you didn't, you washed out. The test was especially difficult for women who had to meet the same standard as the men. Not anymore.
Apple's iCal calendar mysteriously deletes Easter. Easter Sunday, which arrives on April 1 this year, is the culmination of Holy Week, commemorating the resurrection of Jesus Christ and the most important holiday in the Christian religion. However, it's absent from some Apple users' iCal calendars. There are other holidays on the U.S. calendar, such as Juneteenth (a holiday celebrating the abolition of slavery in Texas), Flag Day and Indigenous People's Day, that appear.
Air Force Academy First Sergeant Reprimanded For Telling Cadets To Dress Properly. Progressive social justice trends appear to be creeping into the Air Force Academy, as an academy first sergeant was reprimanded for instructing cadets to maintain a professional appearance, emails reveal. "Observations made by USAFA [United States Air Force Academy] permanent party members regarding cadet grooming standards have become increasingly unfavorable," First Sergeant Zachary Parish apparently wrote in a leaked email to cadets. "Going forward, I expect you all to do your part in reversing negative perceptions about cadet personal appearance that circulates USAFA and diminishes your credibility as a member in the profession of arms." The first sergeant then advised the cadets in his charge to be like Mike.
Trump White House agrees to make some visitor logs available to the public — but traffic into the Oval Office will stay a secret. The Trump administration has settled a transparency lawsuit by agreeing to release visitor logs from some White House agencies — but not those that cover major West Wing areas. Offices on the White House complex that are specifically funded by Congress or are led by Senate-confirmed officials are required to make public records available in response to Freedom Of Information Act requests. But offices that are created by the president and managed internally are not. That includes most of the Executive Office of the President and the top-level officials who work most closely with the president — and the Oval Office itself.
Venezuela oil production is plummeting. Venezuela's main source of cash is dwindling at a breathtaking pace. The country's oil output in January fell to its lowest level in nearly 30 years, not including a brief oil strike in 2003, according to S&P Global Platts. A monthly OPEC report published Monday revealed Venezuela pumped 1.6 million barrels of oil per day last month. Production in January was down 20% from a year ago. The staggering decline is another sign of Venezuela's economic and political crisis. The country is heading toward a presidential election in April that international critics are already labeling fraudulent. Venezuela has more crude oil than any other country in the world and it heavily depends on the commodity to power its economy. Crude oil makes up about 95% of Venezuela's exports. The country has no other source of foreign income.
Someone's Doing The DOJ and FBI Interrogations and It's Not Congress. On a Monday night (February 12th, 2018) episode of Tucker Carlson a Democrat member of the House Intelligence committee said something interesting that almost everyone missed. Appearing on the show to joust with Tucker, HPSCI member Eric Swalwell stated: "the House Intel Committee has not interviewed a single witness in over a month". This statement is rather enlightening.
Judge orders release of sealed Bill Clinton documents from Ken Starr probe. A federal judge has ordered the unsealing of documents from then-Independent Counsel Ken Starr's two-decade old probe that led to former President Bill Clinton's impeachment. Chief Judge Beryl A. Howell of the United States District Court for the District of Columbia granted the order Monday in response to a Freedom of Information Act request from CNN. According to the judge's order, CNN journalist Katelyn Polantz requested on Feb. 9, 2018 that eight sealed matters arising from Starr's 1998 investigation of Clinton "be unsealed and made public."
CNN Stunned By What Iowa Voters Think About Russia Investigation. CNN's Martin Savidge interviewed a group of voters from Iowa on Monday [2/12/2018] who all expressed serious doubts about special counsel Robert Mueller's Russia investigation. The panel, comprised of four Trump voters, voiced their support for the president while slamming Mueller's investigation. Vicente Javier, a former baseball player, called the investigation a "political witch hunt from the get-go" and a "disgrace."
FBI, Hillary scandals could have a ripple effect on Wall Street. Again, if you are investing in US financial markets, keep a close eye on developments regarding the FBI and the Hillary Clinton e-mail investigation. The markets don't like chaos, and that's what we are headed for. There have been a lot of major developments recently, although most big media organizations are ignoring them. They will soon regret that.
Hawaii Has A Major [Cesspool] Problem. Hawaii is struggling to find more sanitary ways to dispose of human waste after years of putting sewage into open holes in the ground. The state's five islands have more than 88,000 "cesspools," Hawaii's Department of Health determined in a recent report. The cesspools put 53 million gallons of sewage into ground and surface water. The 2017 legislative session passed a law requiring all cesspools to be replaced with better sewer systems by 2050, but that might not be fast enough.
San Francisco Fines Landlord $2 Million For Renting Out Dwellings to Low-Income Veterans that Violated Zoning Codes. For the past two years the City of San Francisco has been doing everything in its power to dismantle low-income housing units that run afoul of the city's laborious zoning codes. Over the past decade, San Francisco landlord Judy Wu (real name Xiaoqi Wu) converted some 12 properties she owns into 49 housing units which she and her husband, Trent Zhu, have rented predominately to low-income veterans, many of whom are disabled, or previously homeless. These units, however, were only zoned for 15 dwellings. And in 2015, the city's Planning Department first became aware of the excess units, ordering her to obtain permits to dismantle many of them. In 2016, as she was working to bring her units into compliance, and while her tenants fought to preserve their homes, San Francisco City Attorney Dennis Herrera sued Wu, claiming that her unauthorized dwellings "substantially endanger the health, welfare, and safety of individual tenants, the residents of the City and County of San Francisco."
Farage: Instead of Russian Collusion, Press Should Look at Where Soros' Billions Are Going. Former United Kingdom Independence Party Leader Nigel Farage said the world need to keep a closer eye on the activities of billionaire investor and political activist George Soros. Farage underlined that nothing Soros has done has been illegal, but that with the billions he has spread around the world for left-wing causes, "nation-state democracies" should be concerned. "We all need to wake up to who George Soros is and how big his [Open Society Foundations] organization is," Farage said of the 87-year-old.
Obama Knew. Former President Obama wanted "to know everything" the FBI was doing in its investigation into claims that Russia was interfering in the 2016 election, a new report suggests, raising the specter of a sitting president becoming involved in a plot to rig the 2016 election. It was a year ago the outlines of a Watergate-like conspiracy emerged in which a term-limited Democrat president used the privacy-invading apparatus of the state to spy on a Republican presidential candidate. Watergate differed in that President Nixon didn't get involved in the plot against the Democratic National Committee until later as an accomplice after the fact. But this new evidence suggests Obama may have been part of a sinister anti-democratic cabal from the beginning.
50% Think Senior Law Enforcement Officials Broke the Law to Block Trump Presidency. A once-secret memo released last week scrutinizes the FBI and Justice Department officials for their surveillance practices of a former Trump campaign adviser, and half of voters think those officials went too far. A new Rasmussen Reports national telephone and online survey finds that 50% of Likely U.S. Voters believe it's at least Somewhat Likely senior federal law enforcement officials broke the law in an effort to prevent Donald Trump from winning the presidency, including 32% who think it's Very Likely. Forty percent (40%) think it's not likely these officials broke the law, with 25% who feel it's Not At All Likely.
Adam Schiff, gullible fool. The easiest marks are the desperate ones, the ones who want something so bad they lose their common sense, becoming putty in the hands of their manipulators. So here we have Rep. Adam Schiff, easy mark for a phone prank tailored especially for him by Russian comedians, pushing all his right buttons. Here is the audio, and man is it stupid.
Watch: Chuck Schumer Called For Military Parade In 2014. Historically ignorant and cynical politicians feigned outrage on Wednesday [2/7/2018] at President Trump's proposal of a military parade in 2018. Sen. John Kennedy (R-LA) insisted, "I think confidence is silent and insecurity is loud. America is the most powerful country in all of human history; you don't need to show it off." Rep. Adam Smith (D-CA) preened, "A military parade of this kind would also be a departure from the values of our constitutional democracy." Reps. Ruben Gallego (D-AZ) and Ted Lieu (D-CA) glibly observed, "Because authoritarian regimes like Russia and North Korea hold massive military parades does not mean that we must as well."
Well, Well, Well, Look Who Adam Schiff Has "Family Ties" To. Twitter is on fire with the revelation that Democratic party mouthpiece Adam Schiff turns out to have "family ties" to none other than George Soros himself.
Mexico pipeline thefts at record high, 10,363 illegal taps. Fuel thieves in Mexico drilled 10,363 illegal taps into state-owned pipelines in 2017, or an average of about 28 illegal taps every day.
The Air Force Turned Off GPS To Rehearse a War Without It. The U.S. military is worryingly dependent on GPS. Our global positioning satellites tell planes where they are, provide targeting info for smart weapons, and support communication and navigation systems. But in a war with a tech-advanced adversary — think China, Russia, or Iran — GPS could become a big liability because it could be jammed, spoofed, or outright destroyed. So how does the U.S. Air Force train for such a scenario? Simple — just turn it off.
The Editor says...
Jamming is a possibility in wartime, but that would likely affect other countries' versions of GPS, like Glonass, putting all parties on equal footing. And I suspect our jamming is much more effective than their jamming. Spoofing is not easy. It has been done, but it takes a lot of talent and a lot of computer and radio hardware. Both jamming and spoofing would be local, not global or even regional. Destroying the entire GPS system would be impossible: It would have to be done by a country with extremely sophisticated (laser) weapons, and it would have to be done quickly, before any countermeasures could be taken. Agents of some other country could upload a "shutdown" command to all of the GPS satellites at once, but this would require the theft of encryption keys, multiple uplink sites, and lots of other stuff. In summary, there is no credible threat to the GPS system from anyone outside of our own government. Someone at the top levels of our government could tell the Air Force to put GPS into the military-only mode and those who rely on GPS navigation would need to make other arrangements. This, too, is unlikely except in the event of civil war. So it's good that the military is making plans to remain functional in the absence of GPS, but that situation is extremely unlikely.
Amazon patents could enable worker monitoring via wristband. The patent filings, first reported this week by the news site Geekwire, come amid concerns over workplace conditions for the company, which has seen rapid growth in its warehouses or "fulfillment centers" key to its logistics. The publicly available patent documents show how wrist-worn devices could deliver ultrasonic pulses that could direct employees to the location of bins for packages being sought. "Ultrasonic tracking of a worker's hands may be used to monitor performance of assigned tasks," according to one of the documents.
The Editor says...
I hope I'm retired by the time this device is issued to every U.S. worker. On the other hand, it might be very beneficial for my employer to see who's completely motionless (asleep), who's hiding in the freight elevator until shift change, who's in a room he's not supposed to be in, and who's not even in the building.
SJWs Demand You Stop Saying 'Marijuana.' The Reason Is Stupider Than You'd Expect. I have to admit, weed culture can be downright befuddling to us normies on the outside looking in (see Nevada Declares State of Emergency for Running Low on Weed). We're not up to speed on all the different terms. Can't tell a roach clip from a hair barrette. Sometimes mistake broccoli for the pot. That sort of thing. Yet, having said that, one still can't help but be surprised at this story crawling its way out of the cannabis community. Apparently saying "marijuana" is now a big no-no.
Politifact Backs Down: Crazed Democrat Out As Fact Checker. Only hours after Daily Wire Editor-in-Chief Ben Shapiro issued a scathing attack targeting Politifact for announcing on Thursday [2/1/2018] that they had hired former Democratic Congressman Alan Grayson as a fact checker, Politifact backed down, tweeting their acknowledgement that hiring Grayson was a major boo-boo.
Dem Rep Brenda Lawrence Slams Trump For Focusing On "M-16" Street Gang. Michigan Representative Brenda Lawrence (D) has apparently never even heard of MS-13. After Trump's State of the Union address on Tuesday, she went on C-SPAN2 to slam the president for being "so focused" on this "M-16" street gang, which she says "spoke nothing about crime in America." "To be so focused on this M-16, or, the, this illegal immigrant gang that he speaks of, spoke nothing about crime in America, about his commitment to America First," Rep Lawrence said. "What about fighting the crime that's in our streets? It's not by immigrants!"
Drug firms shipped 20.8M pain pills to WV town with 2,900 people. Over the past decade, out-of-state drug companies shipped 20.8 million prescription painkillers to two pharmacies four blocks apart in a Southern West Virginia town with 2,900 people, according to a congressional committee investigating the opioid crisis. The House Energy and Commerce Committee cited the massive shipments of hydrocodone and oxycodone — two powerful painkillers — to the town of Williamson, in Mingo County, amid the panel's inquiry into the role of drug distributors in the opioid epidemic.
'Drool' on Rep. Joe Kennedy's Mouth Distracts from Dem Response to Trump's State of the Union. Rep. Joe Kennedy (D-MA) appeared to have an unidentified liquid coming from the side of his mouth as he delivered the official Democratic Party's response to President Donald Trump's first State of the Union address. As Kennedy delivered his remarks, Twitter commentators were quick to point out an unverified moisture on the side of his mouth, which they speculated could be anything from saliva to lip balm.
Trump administration restarts refugee program for 11 high-risk countries. The Trump administration has lifted its effective pause on refugees from 11 "high-risk" countries but is imposing stricter vetting, including in-depth interviews, for applicants from those nations, Homeland Security announced Monday [1/29/2018]. Secretary Kirstjen Nielsen also said it's time to update the list of high-risk countries, which hasn't been revised since 2015, in order to keep track of the expanding threats. That review will happen over the next six months, and will be updated every six months following.
John Kerry Sabotages US Foreign Policy. Former Secretary of State John Kerry reportedly sought to undermine the Trump administration's current policy in dealing with the nihilist Palestinian leadership. According to an article appearing in Maariv, as quoted by the Jerusalem Post, Kerry met a senior Palestinian leader, Hussein Agha, in London recently and told him to convey a clandestine message to Palestinian President Mahmoud Abbas. The message was that Abbas should "play for time" and "not yield to President [Donald] Trump's demands." Kerry reportedly predicted that President Trump would not be in office for long — perhaps not more than a year. Possibly for that reason, Kerry allegedly advised that the Palestinians should aim their criticisms at President Trump personally, rather than more broadly at the United States.
Why Did Kerry Lie About Israeli Blame? In testimony before the Senate Foreign Affairs Committee, Secretary of State John Kerry performed a post-mortem on the recent collapse of the Middle East peace talks. According to Kerry, the Palestinian refusal to keep negotiating past April and their decision to flout their treaty commitments by returning to efforts to gain recognition for their non-existent state from the United Nations was all the fault of one decision made by Israel. [...] Kerry doesn't want to blame the Palestinians for walking out because to do so would be a tacit admission that his critics were right when they suggested last year that he was embarking on a fool's errand.
Kerry's Collusion. Deafening is the word for the silence that has greeted the report that Secretary of State Kerry has sent a message urging the Palestinian Arab leader Mahmoud Abbas to stay strong and resist American policy in the Middle East. This supposedly took place at a meeting between Mr. Kerry and an longtime ally of Mr. Abbas, Hussein Agha, who has long been involved on the Palestinian side of the so-called peace process. At that meeting, according to reports in the Israeli newspaper Maariv and the Jerusalem Post, Mr. Kerry asked Mr. Agha to encourage Mr. Abbas to "hold on and be strong" in the face of "Trump's demands." And to "play for time." Mr. Kerry sought to reassure his interlocutor with the news that he was considering making another run for the presidency in 2020, the implication being that if so, things would go better for the Palestinian Arabs.
New York Attorney General to Investigate Firm That Sells Fake Followers. The New York attorney general, Eric T. Schneiderman, on Saturday [1/27/2018] opened an investigation into a company that sold millions of fake followers on social media platforms, some of them copying real users' personal information. The company, Devumi, and its sale of automated followers to a swath of celebrities, sports stars, journalists and politicians, was detailed in a New York Times article published earlier on Saturday. While based in Florida, Devumi claims on its website to be based in New York City.
Morning Consult Poll Shows 'Public's Confidence in Presidency' Up Among Republicans, Down Among Democrats. A Morning Consult Poll released this week shows that the "public's confidence in the presidency" is up significantly among Republicans since December 2016 but is significantly down among Democrats over the same time period. An astonishing 82 percent of Republicans say they have "a lot" or "some" confidence in the institution of the presidency, according to the January 2018 Morning Consult Poll.
Rocket Lab's 'Humanity Star' slammed as 'space graffiti'. Rocket Lab has angered astronomers across the world after putting a glittering disco ball into orbit. New Zealand's first-ever successful orbital launch was hailed last week, but on Thursday the company revealed in addition to two mapping satellites, the Electron rocket was carrying a reflective sphere it called the 'Humanity Star'. It holds no practical purpose, except to "get people to go outside and look up", according to Rocket Lab founder Peter Beck.
Mike Huckabee Responds to Cher's Attack on His Daughter. On Thursday [1/25/2018] Cher the progressive attacked White House Spokesperson Sarah Huckabee Sanders for dressing like a polygamist bride. Because nasty attacks on women based on their looks is still acceptable if you are high profile liberal. On Friday morning Governor Mike Huckabee responded to Cher. [...] "The person who dresses like a cigarette girl at a casino on stage? And you're going to tell my daughter how to dress?"
Facebook exec to retire, help Dems in midterms. A top Facebook executive announced this week that he would be stepping down from the company in part to focus on helping Democrats in this year's midterm elections. Gary Briggs, Facebook's chief marketing officer (CMO), wrote in a post on Monday [1/22/2018] that he also plans to advise some companies and will consider teaching in his retirement. "We're going to travel some and start to split our time in and out of the Bay Area and Seattle," Briggs wrote, referring to his family's plans.
Women's Marchers Ignore Science, Walk On Melting Ice In National Mall Reflecting Pool. The Women's March in D.C. was, according to its website, "pro-science" with regards to "Climate Change," but while they might happily embrace an extensive, industry-crushing, regulation-heavy response to their own extensively researched environmental concerns, short-term weather knowledge appears out of their reach. They learned more about that from experience Saturday [1/20/2018] when a number of them got soaked (thankfully, though, no one got hurt).
Adam Schiff and Dianne Feinstein Demand Twitter Investigate #ReleaseTheMemo. The desperation of democrats has crossed into ludicrous world. Rep. Adam Schiff and Senator Dianne Feinstein have written a letter to Facebook and Twitter demanding an immediate investigation into the strong support of the #ReleaseTheMemo campaign. If you thought CNN was absurd last year when they spent eight months investigating the 2016 election results and determined a conspiracy behind the mobile ap 'Pokemon-Go' was a factor in causing Hillary Clinton to lose, well, [Shiff and Feinstein] apparently have one-upped that conspiracy.
John Kerry Stabs America In The Back. If a Republican did this the Democrats would say it was treasonous.
As Palestinian children 'starve' Mahmoud Abbas is set to take possession of a new $50 million private jet! Amid U.S. funding cuts to UNRWA, and threats to cut direct Palestinian Authority (PA) funding, Mahmoud Abbas is set to take possession of a new $50 million private jet. Half of PA foreign aid goes towards payments to imprisoned terrorists or dead terrorists' families, while Palestinian "leadership" claims Donald Trump is starving children by withholding funding for the regime in Ramallah. The illegitimate leader of the fictitious state will need his new wings to fly around the world begging for the money lost from shunning the U.S.
Democrats end shutdown — Republicans cut taxes another $31 billion. Democrats made fools of themselves this weekend by shutting down the government over their call to grant amnesty to border jumpers who live here illegally. President Trump laughed and laughed and laughed. Democrats tanked in the polls. [...] Republicans extracted a price from Democrats for resuming government operations: another $31 billion in tax cuts. Surprise, surprise, surprise. And the tax cuts are stripped from Obamacare.
Unsealed FISA Court Ruling Shows 85% of Obama's FBI and DOJ 704-5 FISA Searches Were Illegal and Illegally Provided to Government Outsiders. A Report was released in April of 2017 that received no publicity until recently. The report was a ruling on the results of an investigation or audit into FISA searches made by Obama's FBI and DOJ during Obama's time in office. The report shows Obama's FBI and DOJ participated in widespread criminal searches and criminal sharing of data with non authorized entities outside of government.
A Nation of Junkies? Study Eschews Economic Despair Opioid Theory. Why are so many Americans dying of drug overdoses? Maybe it's because we're a nation of junkies. At least that seems to be the finding from a new study that flies in the face of the more widespread view that the opioid crisis is the result of a weak economy. "The fatal overdose epidemic is likely to primarily reflect drug problems rather than the deaths of despair," states a report published this month by the National Bureau of Economic Research.
Pope Francis Honors Dutch Abortion Activist with Pontifical Medal of Knighthood. Pope Francis has conferred the title of "Commander of the Pontifical Equestrian Order of St. Gregory the Great" on Lilianne Ploumen, a Dutch politician and vocal agitator for abortion rights. Last year, Ploumen founded a pro-abortion organization called She Decides, which offers funding and support for international NGOs that provide, facilitate or campaign for abortion. In an email to the Catholic Herald, Ms. Ploumen said that she was "very honoured" by the pontifical medal, which was sent via the Dutch Ministry of Foreign Affairs last month.
'Deplorable Vet' Offers to take Maxine Waters' SOTU Seat: 'She Surely Doesn't Speak for Me'. An African-American veteran has offered to take Rep. Maxine Waters' (D-Calif.) seat at President Trump's first State of the Union address later this month. Waters is one of several Democrat lawmakers who are skipping the event, telling MSNBC last week that Trump is "the most despicable human being that could possibly ever walk the earth." "Why would I take my time to go and sit and listen to a liar? ... He doesn't deserve my attention," Waters said. Ricky Taylor, a ten-year Army veteran who served two tours in Afghanistan, started going viral after he tweeted that he would like Waters' seat, so he can attend the State of the Union and thank the president.
Nearly all members of National Park Service advisory panel resign in frustration. More than three-quarters of the members of a federally chartered board advising the National Park Service have quit out of frustration that Interior Secretary Ryan Zinke had refused to meet with them or convene a single meeting last year. The resignation of 10 out of 12 National Park System Advisory Board members leaves the federal government without a functioning body to designate national historic or natural landmarks. It also underscores the extent to which federal advisory bodies have become marginalized under the Trump administration. In May 2017, Zinke suspended all outside committees while his staff reviewed their composition and work. In a letter to the secretary on Monday [1/15/2018], departing board chairman Tony Knowles, a former Alaska governor, wrote that he and eight other members "have stood by waiting for the chance to meet and continue the partnership ... as prescribed by law." All of the signatories, who serve as unpaid volunteers, had terms set to expire in May.
The Dangerous Supreme Court Case Nobody Is Talking About. This case, National Institute of Family and Life Advocates (NIFLA) v. Becerra, has almost entirely escaped public attention. That's a mistake. If anything, the violation of the First Amendment in the NIFLA case is more egregious, and the implications potentially more far-reaching. As readers almost certainly recall, the issue in Masterpiece Cakeshop was whether the state of Colorado could compel a Christian baker to design a cake for a gay wedding. One of the state's principal arguments against the baker's First Amendment claim was that designing a custom cake wasn't an expressive act, so forcing him to design a cake wasn't compelled speech. The NIFLA case, however, is unquestionably about compelled speech. The state of California has enacted a law, the so-called FACT Act, that requires pro-life crisis-pregnancy centers to prominently place a notice informing clients that California offers low-cost and even free abortions to women who qualify and providing them a phone number that grants quick access to abortion clinics.
What Happens When Socialists Run Out Of Money. Prime Minister Thatcher once famously observed that socialists "always run out of other people's money." But what actually happens when socialism runs out of money? Venezuela, a once wealthy nation with black gold coming out of the ground, is a test case. The socialist regime ran out of other people's money, and then out of money, years ago. The government met protests by its starving population with a 40% minimum wage hike. That's the usual socialist solution to what leftists call 'income inequality'. The problem is that 40% of nothing is still zero. The "Strong Bolivar" introduced by former dictator Hugo Chavez, who died of an overdose of Cuba's socialist medicine, leads the world in one economic category: a 3,000% inflation rate. Currently a dollar will buy you 111,413.23 bolivars. Wait a while and there will be a better bargain in bolivars because economists are forecasting a 30,000% inflation rate.
N.J. town is banning out-of-town drivers who use apps like Waze and Google Maps. If you want to drive through the small residential streets of Leonia, N.J., you'll have to move there. Starting Jan. 22, the town will ban all non-residents from driving on 60 of its streets during the morning and evening rush hours. The new rules aim to crack down on urban-dwellers who take shortcuts through the town while following instructions from navigation apps like Waze, Google Maps or Apple — a phenomenon Mayor Judah Zeigler says is causing gridlock, costing money and putting people in danger.
How robo-callers outwitted the government and completely wrecked the Do Not Call list. On the morning of Oct. 1, 2015, a middle-aged telemarketer arrived at the Washington headquarters of the Federal Trade Commission. His name was Aaron Michael Jones, or possibly Michael Aaron Jones, and in any case, he went by Mike. According to court documents, Mike was a father and widower. He lived well, paying $25,000 a month for a Spanish Colonial Revival in a gated community near Laguna Beach, Calif. He also employed a personal chef, drove a couple of Mercedes, and maintained a gambling account at the Bellagio in Las Vegas. Jones sustained his lifestyle by spamming people with robo-calls. [...] Jones, it appears, didn't really care about getting caught. The same goes for the rest of the robo-calling industry. The financial rewards of bothering people on the telephone are clearly greater than the risks.
The Editor says...
Outwitting the government isn't much to brag about. The government specializes in brute force, not wits.
Starbucks to institute a paper cup 'tax' in the UK. Starbucks is adding a new fee to the cost of its coffee in the United Kingdom — but only if you use a paper cup. The ubiquitous coffee company announced a trial run of a 5-pence-per-paper-cup charge in about 25 London locations as a way to "encourage and support" the use of environmentally-friendly multiple-use cups. Citing "growing concern" about the cost and wastefulness of paper cups, which — despite what many consumers may believe, are not so easy to recycle due to the inner plastic lining — Starbucks said it will study the impact of the new surcharge closely to determine next steps.
Dem Attorney General Candidate in Illinois Robbed at Gunpoint While Taking Promotional Photos. A Democratic candidate running for Illinois attorney general was robbed at gunpoint on Thursday afternoon [1/11/2018] while taking promotional photos for his campaign, according to his campaign manager and authorities. Aaron Goldstein, 42, and several members of his campaign team were taking publicity shots in the middle of the afternoon when three men in their early 20s approached them, according to the Chicago Tribune. One of the men flashed a handgun and demanded the camera equipment and other personal belongings from the team, according to police. The gunman and two other men robbed Goldstein and four others of camera equipment and their cellphones before they ran away, the law enforcement source said. As of Thursday evening, no one was in custody, police said.
Tyrants Kill Internet To Quell Riots. The "Democratic" Republic of Congo (DRC) recently ordered national telecom companies to turn off internet and text messaging (SMS) services in order to suppress political insurrection. Telecom minister Emery Okundji explained that the action was to prevent "violence that is being prepared." All tyrants make broad, general statements like this that are essentially meaningless, to justify their outrageous behavior. The effect of online bans and restrictions work for a while, but eventually, regular folks become really annoyed at not being able to conduct daily business and personal affairs. At this point, there is more to protest, not less. The African country has a history of political struggle and human rights abuses under DNC leaders Laurent Kabila and, now, his son Joseph Kabila.
Clinton House Burns: Interesting Timing with DOJ Investigation. Admit it. When you heard the Clinton's house burned, the thought crossed your mind: What are they hiding. It reminded me of when Al Sharpton's office burned right around the time the IRS was investigating him about non-payment of taxes. [...] I'm wondering if we will hear later that the Clintons wanted to turn over all information related to The crooked Clinton Foundation, but they lost that information... in the fire?
New York: de Blasio spends $50M to install 1,500 security barriers to prevent Muslim car attacks. The mayor of New York City has announced plans to install 1,500 steel street barriers to prevent vehicle attacks. Bill de Blasio said the protective barriers were part of a $50m (£37m) investment in security infrastructure. The move comes after two vehicle attacks in 2017 that killed nine people in total. The new permanent barriers will replace temporary concrete blocks that were put in place after the incidents. [They were only put in after the Muslim attack]
Russia probe grand jury looks like 'a Black Lives Matter rally,' says witness. The federal grand jury handing down indictments for special counsel Robert Mueller doesn't appear to include any supporters of President Donald Trump, according to one witness who recently testified before the panel. "The grand jury room looks like a Bernie Sanders rally," my source said. "Maybe they found these jurors in central casting, or at a Black Lives Matter rally in Berkeley [Calif.]" Of the 20 jurors, 11 are African-Americans and two were wearing "peace T-shirts," the witness said. "There was only one white male in the room, and he was a prosecutor." Mueller was not present.
Something is very wrong with the US Navy. Recently, a sailor on the cruiser Shiloh started to behave erratically. He claimed he had the ability to shoot fireballs from his hands and that he had traveled into outer space. Despite his obvious insanity, no action was taken. The sailor, named Peter Mims, then hid aboard his ship, and no one was able to find him for a week. [...] Yet that same year, he was listed as "must promote" in his annual evaluation. "His enthusiasm and motivation are contagious!" a supervisor wrote on his eval. "A rock-solid performer with unlimited potential!"
People Freak Out After Oregon Strikes Law Banning Self-Service Gas Stations. People are raising Cain on social media about a law in Oregon making it legal for citizens to pump their own gas. A law passed through Oregon's legislature in May and signed into law in June will allow counties with 40,000 residents or fewer to pump their own gas. Oregonians are not pleased about the change. The law, which will take effect Jan. 1, has created a minor firestorm in rural parts of Oregon, where full-service gas stations have been the norm since 1951.
Hillary Clinton backer paid $500G to fund women accusing Trump of sexual misconduct before Election Day, report says. One of Hillary Clinton's wealthy pals paid $500,000 in an unsuccessful effort to fund women willing to accuse President Trump of sexual misconduct before the 2016 election, The New York Times reported Sunday. Susie Tompkins Buell, the founder of Esprit Clothing and a major Clinton campaign donor for many years, gave the money to celebrity lawyer Lisa Bloom who was working with a number of Trump accusers at the time, according to the paper's bombshell report. Bloom solicited donors by saying she was working with women who might "find the courage to speak out" against Trump if the donors would provide funds for security, relocation and possibly a "safe house," the paper reported.
Clinton Donors David Brock, Susie Tompkins Buell Spent $700,000 to Find Trump Accusers. Left-wing political operatives and Hillary Clinton backers David Brock and Susie Tompkins Buell bankrolled $700,000 allegedly to find people who would accuse then-candidate Donald Trump of sexual misconduct before Election Day 2016. Brock's American Bridge 21st Century Foundation and Buell, a major donor to the foundation, reportedly donated the six-figure sums to Lisa Bloom's law firm, which specializes in sexual harassment allegations against public figures, according to a report from the New York Times. Brock gave $200,000, and one of his major donors, Susie Tompkins Buell, gave $500,000. Bloom's firm capitalized on the sexual harassment allegations against Trump in the lead-up to the 2016 presidential election, offering to sell alleged victims' stories to media outlets for a 33 percent commission.
Trump's DC Hotel Was Supposed To Lose Money. It Made $2 Million In 4 Months. Trump International Hotel in Washington., D.C. was projected to lose money, but it raked in a staggering $2 million in four months, according to a Friday [12/29/2017] report. Despite frequent protests outside the hotel and the fact that most luxury hotels do not make substantial profits in their first years, President Donald Trump's hotel hit an unexpected profit, Axios reported. The hotel, opened in 2016 and reconstructed out of an old post office close to the White House, is now a hot gathering spot for Trump fans, tourists and conservative groups. While the hotel expected to lose $2 million in its first year, it cashed in almost that same amount in profits. Perhaps one factor that played into this increase was the spike in room rates following the presidential inauguration.
The WHO will recognize 'gaming disorder' as a mental health condition. Whether it's an Atari or the latest Xbox One X, most have probably been gamers at some point in life. Now, doctors believe too much video-gaming is a cause for concern, our affiliate WBMA reported. Frequently playing video games could lead to an addiction, doctors say.
The States' Unfunded Pension Nightmares. The stock market boom has helped everyone, right? Nope. States' pension funds have nearly $4 trillion of stock investments, but somehow haven't benefited from soaring stock prices. A new report by the American Legislative Exchange Council (ALEC) shows why this is true. It notes that the unfunded liabilities of state and local pension plans jumped $433 billion in the last year to more than $6 trillion.
An avalanche of embassy moves to Jerusalem begins. Last week, the Trump administration's announced that the U.S. embassy in Tel Aviv would move to Israel's actual capital, Jerusalem. As the cognoscenti shrieked, some ten nations are now planning to do the same, in a snowball effect.
In four hours, a robot taught itself chess, then beat a grandmaster with moves never before devised. Will robots one day destroy us? It's a question that increasingly preoccupies many of our most brilliant scientists and tech entrepreneurs. For developments in artificial intelligence (AI) — machines programmed to perform tasks that normally require human intelligence — are poised to reshape our workplace and leisure time dramatically. This year, a leading Oxford academic, Professor Michael Wooldridge, warned MPs that AI could go 'rogue', that machines might become so complex that the engineers who create them will no longer understand them or be able to predict how they function.
Fascism And Communism. The 20th century was mankind's most brutal century. Roughly 16 million people lost their lives during World War I; about 60 million died during World War II. Wars during the 20th century cost an estimated 71 million to 116 million lives. [...] The People's Republic of China tops the list, with 76 million lives lost at the hands of the government from 1949 to 1987. The Soviet Union follows, with 62 million lives lost from 1917 to 1987. Adolf Hitler's Nazi German government killed 21 million people between 1933 and 1945. Then there are lesser murdering regimes, such as Nationalist China, Japan, Turkey, Vietnam and Mexico. According to Rummel's research, the 20th century saw 262 million people's lives lost at the hands of their own governments.
Navy grants fitness amnesty to 48,000 sailors who failed test. The Navy will grant a clean slate to nearly 50,000 sailors with fitness failures in their records, part of new shakeup for fleet-wide fitness rules announced Thursday [12/21/2017]. A new Navy-wide message instructs commands to immediately stop discharging sailors for fitness failures and to cancel any pending discharges for sailors slated to be kicked out after March 31. The change applies to both enlisted and officers.
Who Regulates Bitcoin Trading? No U.S. Agency Has Jurisdiction. Investors are frantically trying to learn everything they can about bitcoin — and so are regulators. Frenetic trading in cryptocurrencies is confounding many in the Trump administration who had hoped to embrace financial innovation, after nearly a decade of tighter clamps on risk-taking put in place after the 2008 financial crisis. The Commodity Futures Trading Commission, the agency with closest oversight of bitcoin trading, began the year by launching an in-house lab to encourage advances in blockchain, the technology that underpins digital currencies. Yet the regulator recently sounded an alarm on bitcoin itself, noting most exchanges are completely unregulated while the cryptocurrency is prone to wild price swings and potential flash crashes.
Anti-Racist Activist Fired for Speaking Out Against Muslim Brotherhood. The Canadian government has fired an anti-racism activist for criticizing a supremacist racist organization. It's just one that happens to be protected by the left.
Chief D.C. Correspondent James Rosen is Suddenly Out at Fox News. After 19 years at the Fox News Channel, veteran political reporter James Rosen is leaving at the end of this year. The announcement came as a surprise when it was first reported by TVNewser on Friday [12/22/2017] at 2:09 P.M. E.T. Rosen currently serves as FNC's chief Washington correspondent and appears frequently on various programs across the channel, most often on Fox News' signature nightly news show, Special Report with Bret Baier. Rosen is considered one of Fox News's best and most experienced journalists and he is widely respected among his colleagues in the Washington, D.C. press corps.
Rosie O'Donnell Could Be Facing Prison Time And A $12 Million Fine For Bribery. 18 U.S. Code §201 criminalizes the attempted bribery of federal officials by whoever "directly or indirectly, corruptly gives, offers or promises anything of value to any public official ... with intent to influence any official act."
O'Donnell Could Be Facing Prison Time and a $12 Million Fine for Bribery. [Scroll down] Federal law addresses O'Donnell's actions. 18 U.S. Code §201 criminalizes the attempted bribery of federal officials by whoever "directly or indirectly, corruptly gives, offers or promises anything of value to any public official ... with intent to influence any official act." [...] In court, O'Donnell would probably argue that her attempted bribe was in jest, or perhaps a syndrome of a mental illness. After all, her attorneys would argue, who, while seriously attempting to bribe members of the U.S. Congress would do so in such a reckless, public manner that would all but ensure a conviction?
The Editor says...
This is a very common Socialist-Democrat tactic: They will say something outrageous, hoping for general agreement, and if there are any objections, they'll follow up a few days later with, "Can't you take a joke?" Examples:
[1] [2] [3] [4] [5] [6] [7] [8] [9] [10] [11] [12] [13] [14] [15] [16] [17] [18] [19] [20] [21]
U.S. life expectancy falls for second straight year — as drug overdoses soar. Life expectancy in the United States fell for the second year in a row in 2016 — and it's clear the epidemic of drug overdoses is at least in part to blame, government researchers said Thursday. Overall life expectancy for a baby born in 2016 fell to 78.6 years, a small decline of 0.1 percent, the National Center for Health Statistics (NCHS) team found. At the same time, mortality from drug overdoses rose by 21 percent.
Declassified: Chinese official said at least 10,000 civilians died in 1989 Tiananmen massacre, documents show. A member of the Chinese State Council estimated that at least 10,000 civilians were killed in the Tiananmen massacre of June 4, 1989, declassified files reveal. Alan Donald, Britain's ambassador when the Chinese government sent tanks into Tiananmen square to quell the student-led protests, sent telegrams to the foreign office on June 5, a day after the massacre. He said a person — whose name was redacted from the document — passed along the information from an unnamed member of the State Council.
Is North Korea collapsing? A North Korean soldier walked away from North Korea through the DMZ on Thursday morning (Wednesday night in the United States). No shots were fired. No one tried to stop him. Is this the moment we have waited for? Is North Korea about to collapse? I ask this because it seems like Kim Jong Un's most elite troops — the ones he places along the border with South Korea — no longer protect that border. If people figure that out, they will start walking south by the dozen, then hundreds, then thousands.
North Korean soldier defects by crossing DMZ border in thick fog before soldiers in the South fire warning shots at search party. A North Korean soldier defected to South Korea by crossing the border in thick fog, triggering gunfire from both sides this morning [12/20/2017]. The 'low-ranking' soldier in his 20s was spotted by South Korean soldiers using surveillance equipment as he crossed the land border near Yeoncheon and made his way to a guard post. There were no shots at the time but about an hour later South Korean troops fired 20 rounds from a K-3 machine gun to warn off Northern guards who approached the border apparently looking for their comrade.
North Korean soldier defects to the South by walking over the DMZ with no shots fired. A North Korean soldier defected to South Korea by crossing the border in thick fog, triggering gunfire from both sides this morning. The 'low-ranking' soldier in his 20s was spotted by South Korean soldiers using surveillance equipment as he crossed the land border near Yeoncheon and made his way to a guard post. There were no shots at the time but about an hour later South Korean troops fired 20 rounds from a K-3 machine gun to warn off Northern guards who approached the border apparently looking for their comrade. Two bursts of gunfire were later heard in the North but there were no indications of any bullets crossing the border, a South Korean official said.
There Was A Lot More To That NY Times UFO Story Last Week. Over the weekend, John looked at that blockbuster New York Times article where the government released some video (and audio) of Navy pilots encountering something they couldn't explain. That caused plenty of buzz for a little while, but since nothing else was forthcoming it seems to have died down just as quickly. But there were a few tidbits in that story which were less discussed but might prove to be even more interesting. What's that, you say? More interesting than an unidentified craft that can massively outrun an F-18? Hey... why not? First of all, as I said, everyone's focusing on that white oval object with no obvious wings which apparently can travel at MACH 9 or something ridiculous like that. But it's worth noting that this is not new information. It's been around for years in the UFOlogy community and it's known as the white tic tac. There were contemporaneous pilots from other ships who had gone public about seeing it or something very similar and even had radio recordings of pilots talking about it. Anyone who brought it up previously was ridiculed and experts claimed the audio recordings were fake. The video released this week seems to put that to rest.
Pentagon Program Investigated "Anomalous Aerospace Threats" — UFOs. The New York Times and Politico reported on December 16 that the Defense Department launched a program in 2007 to study reports of UFOs, videos of encounters between military pilots and unknown objects, and interviews with people who said they had "experienced physical effects" from encounters with the unidentified flying objects. The initial funding for the program came mostly at the request of former U.S. Senator Harry M. Reid (D-Nev.), who was long known for his interest in space phenomena. The program ended in 2012. According to the media reports, the Advanced Aviation Threat Identification Program (AATIP) was launched following a conversation that Reid had with his longtime friend, Robert Bigelow, the billionaire founder of Bigelow Aerospace, a space technology company and government contractor. Bigelow has spoken about his belief in UFOs visiting the United States as well as the existence of extraterrestrial aliens. The program's existence was not classified but operated with the knowledge of an extremely limited number of officials.
Technology-aided Chinese Big Brother Makes Thousands Disappear. The Chinese regime is using countless video cameras and face scans to monitor citizens — and thousands have already vanished. It's a cautionary tale about how modern technology threatens to make totalitarianism truly total. The surveillance in this case concerns one particular region in China, Xinjiang, which a local police officer chillingly informed is home to "tens of thousands of cameras." USA Today reports on why Xinjiang has become Big Brother Central, introducing the topic with the story of how a Uighur student disappeared after returning from Egypt: [...] Unlike the West, China doesn't have to consider civil liberties when confronting terrorism; the regime can watch all of the people all of the time and imprison (or worse) people on a whim for a long time.
As Venezuela Collapses, Scores Of Children Are Dying Of Starvation — And The Government Is Trying To Hide It. Venezuela was once a beacon of what the late Hugo Chavez called 21st Century Socialism. Oil prices were up; things were going well. Then, things fell apart. The drop in oil prices has been a contributing factor. Venezuelans for a few years now have lacked access to medicine, food, soap, toilet paper, and other basic commodities. They're eating out of trashcans. Cats, dogs, and birds are being eaten. Even animals at the zoo are being stolen for consumption. There's a food police that targets people who wait in food lines. That's bad public relations for the government. The hospital system is in an awful state of disrepair, with soap and gloves being items that are in short supply. As a result, health care in the country has reverted back to 19th century conditions. Even educated people, like doctors and teachers, are resorting to prostitution to feed themselves and their families. Children have begun joining the sex industry to help their families eat. It truly is a horror show.
Virginia court tosses out one-vote victory that briefly ended GOP majority in House. A three-judge panel declined to certify the recount of a key House race today, saying that a questionable ballot should be counted in favor of the Republican and tying a race that Democrats had thought they had won by a single vote. "The court declares there is no winner in this election," said Newport News Circuit Court Judge Bryant L. Sugg, after the judges deliberated for more than two hours. He said the ballot in question contained a mark for Democrat Shelly Simonds as well as a mark for Republican Del. David Yancey but that the voter had made another mark to strike out Simonds' name. Election officials presiding over the five-hour recount on Tuesday had discarded that ballot. But Republicans challenged that decision in court Wednesday [12/20/2017], saying the voter had selected every other Republican on the ballot and intended to vote for Yancey.
UPS Loses Family's $846K Inheritance, Offers to Refund $32 Shipping Fee. A Canadian man says he's broke after the United Parcel Service lost track of his inheritance. The intended $846,000 delivery was a bank draft from TD Canada Trust, which still hasn't refunded the lost fortune 10 months later. Instead, UPS offered an apology and $32 to pay for the mailing costs, according to a CBC News report. "It was a total surprise," Lorette Taylor told CBC News. "Never in my wildest imagination did I think something like this would happen."
Diamond & Silk: Liberals 'Want Us to Live in a Third World Country'. Best known for their viral videos in support of the president, social media stars Lynnette "Diamond" Hardaway and Rochelle "Silk" Richardson ripped the left for "disrespecting" President Trump at every turn. Diamond & Silk said that since Inauguration Day, when several Democrats boycotted the ceremony and left-wing protesters rioted in the District of Columbia, Trump has not been shown the respect his office deserves.
Whats really driving the price of Bitcoin through the roof. Although Bitcoin is electronic and moves quickly, the real world doesn't. [...] Crypto exchanges are experiencing huge bottlenecks, which means this squeeze has only started. This week the price of BTC/USD can run up 100% or more due to this demand.
Charlottesville police chief retiring 'effective immediately'. Charlottesville Police Chief Alfred Thomas announced Monday [12/18/2017] that he is retiring, which the city said is "effective immediately," following criticism surrounding the department's handling of a deadly white supremacist rally in the Virginia town this past summer.
Bitcoin Surpasses "Tulip Mania", Now The Biggest Bubble In World History. One month ago, a chart from Convoy Investments went viral for showing that among all of the world's most famous asset bubbles, bitcoin was only lagging the infamous 17th century "Tulip Mania."
Report: Andrew McCabe Postpones House Intel Interview Amid Dossier Developments. Deputy FBI Director Andrew McCabe on Monday night [12/11/2017] reportedly postponed an appearance before the House Intelligence Committee that was scheduled for Tuesday. The abrupt cancellation occurred following a report by Fox News that raised new questions about connections between the Justice Department and Fusion GPS, the opposition research firm behind the infamous Trump dossier. Fox News reported that McCabe's interview will be rescheduled for next week. The Justice Department told the network that the cancellation was due to a "routine scheduling error." A Congressional source told The Daily Caller that the excuse is "very hard to believe."
The Editor says...
Oops. I was supposed to testify in front of the House Intelligence Committee, but I forgot all about that and scheduled a haircut instead. Just a routine scheduling error.
Pentagon says transgender people can enlist starting in January, after court order. The Defense Department plans to allow transgender people to enlist in the military starting Jan. 1, Pentagon officials confirmed to Fox News on Monday, after a federal court ordered the military to do so despite opposition from President Trump. The president over the summer announced, via Twitter, a ban on transgender servicemembers. But the directive has since been challenged in the courts, and a federal judge last month said the U.S. military must accept them starting Jan. 1. The new policy reflects growing legal pressure on the issue and the difficult hurdles the federal government would have to cross to enforce Trump's demand.
Amnesty International caught taking Soros cash to push abortion in Ireland. Soros is appalling just for his uni-world vision with rotted out values, from pot legalization to releasing predators out on the streets from prisons to coercive, anything-goes redefinitions of family. He calls himself a "stateless statesman" and sees that as his license to foment revolutions in struggling and established democracies, using NGOs as the arms of his multi-tentacled operational octopus. He also loathes America. During the Bush administration, he compared Americans to Nazis. He's only gotten worse ever since, moving into the promotion of abortion. Abortion is an awful topic, too: the ending of human life, and cheapening it into a convenience and commodity. Without abortion, there would be no sale of baby parts, as the current Planned Parenthood investigation announced yesterday by the Department of Justice signals.
No, Bitcoin Won't Boil the Oceans. While much of the world marvels at bitcoin's meteoric rise, another part is focused on an environmental byproduct: The sheer amount of electricity that crypto-currencies use. By some estimates, bitcoin's consumption alone exceeds — or will exceed — that of Ireland, Denmark, Japan or even the entire world. Instead of worrying about how soon bitcoin will melt the polar ice caps, though, it's worth considering how much energy might be saved. Digital currency is wasteful by design. Bitcoin "miners," who process transactions in return for new currency, must race to solve extremely difficult cryptographic puzzles. This computational burden helps keep the transaction record secure — by raising the bar for anyone who would want to tamper with it — but also requires miners to build giant farms of servers that consume vast amounts of energy. The more valuable bitcoin becomes, the more miners are willing to spend on equipment and electricity.
Megyn Kelly's Living in Liberal TV Hell. Megyn Kelly has attracted the lowest audience in the Today show's recent ten-year history. [...] She has been her own worst enemy. Kelly alienated Fox viewers with her announcement that she would take down Donald Trump, followed by constant daily attacks, followed yet again by her anti-Fox News tour selling her book and herself. While going from TV station-to-TV station to get a "better" job, she trashed colleagues and the boss who helped her establish a career. The right doesn't like her because of all that and because she seems to be a phony. At the same time, the left hates her because she came from Fox News and she seems to be a phony.
Rachel Dolezal Is Trying To Commercialize Her Fake Blackness Just In Time For Christmas. Rachel Dolezal is back and now this time she's trying to commercialize her status as an alleged black woman by selling calendars urging people to "get woke." Dolezal, a white woman claiming to be black, is now selling a 2018 calendar of herself on her personal website. Dolezal's calendar, which has already sold out, features various pictures of her striking poses with a collection of inspirational quotes Dolezal came up with.
Pope Francis wants to change line of 'Our Father'. Pope Francis has suggested he wants to make a change to The Lord's Prayer, widely known among the faithful as the "Our Father." Specifically, the Catholic leader said in an interview Wednesday he would prefer to adjust the phrase "lead us not into temptation," saying that it too strongly suggested that God leads people to sin. "That is not a good translation," the pope said, according to Reuters. The phrase "do not let us fall into temptation," which the Catholic Church in France has previously decided to use, would be a more appropriate alternative, Francis said.
Handwriting Expert Touted by Washington Post Turns on Gloria Allred: Calls for Activist Attorney to Release Yearbook. A handwriting expert prominently cited by the Washington Post on the matter of the yearbook presented as evidence by Roy Moore accuser Beverly Young Nelson raised new questions today in a Breitbart News interview about the inscription and signature at the center of national controversy. Specifically, the expert raised doubts about whether the initials "DA" at the end of Moore's alleged signature evidenced stylistic differences when compared to the rest of the writing in the yearbook. The forensic document examiner, Mark Songer, a former FBI agent, also called for Nelson's attorney, activist Gloria Allred, to release the original yearbook "to all parties for examination. I think it is only fair. It shouldn't be hidden or anything like that in my opinion."
Roy Moore accuser Beverly Young Nelson says she added date and location to yearbook entry. When Beverly Young Nelson, accompanied by Gloria Allred, accused Roy Moore of sexual assault behind a diner when she was 16, she showed a high school yearbook with Moore's purported dated signature to prove she knew him. The yearbook entry was a piece of evidence that immediately raised questions. I wrote at the time Roy Moore "handwriting analyses" prove Trial by Twitter is no way to determine guilt or innocence[.]
Roy Moore Accuser Admits She Forged Part of Yearbook Signature. Roy Moore has been a man under fire lately. He first gained national prominence as the pick of Steve Bannon in the Alabama Senate race against Trump's pick, Luther Strange, and shortly after Moore was declared the winner, women including Beverly Young Nelson have come up to claim that Moore had sexually abused her as a young woman. Ms. Young Nelson's charge comes with the physical evidence of her high school yearbook. She alleged that Moore had signed her yearbook when she was 16. Now 56, she has been showing off the yearbook from 1977 with her lawyer, Gloria Allred.
The Editor says...
One would presume that a competent attorney would carefully examine the physical evidence in a case like this, before going on national TV to make sensational claims against a Senate candidate.
Roy Moore accuser admits she forged part of yearbook inscription attributed to Alabama Senate candidate. One of the women who accused Alabama Senate candidate Roy Moore of making advances on her when she was a teen and he a local prosecutor admitted Friday [12/8/2017] to forging part of the yearbook inscription she offered as proof. Beverly Young Nelson told ABC News she wrote part of the disputed note in her high school yearbook that she and famed attorney Gloria Allred presented as proof the then-30-something Moore sought an inappropriate relationship with her in the late 1970s.
Economics Prof: $21,000,000,000,000 Missing From Federal Budget. On the dark side of the moon stand vast palaces made completely of gold, where federal bureaucrats plan to retire. Or maybe they constructed a city of platinum under a giant dome at the bottom of the sea. Either might explain what they have done with the missing $21 trillion.
Melania Visited Texas Aide Workers — But It's Where She Ate That Shows She Really Cares About Texas. The purpose of the trip was to give the First and Second ladies time with aide workers and first responders who have been working nonstop to help those affected by Hurricane Harvey. Harvey made landfall in August and devastated communities in the south of Texas. Melania and Karen Pence made very important stops throughout the affected communities, but one stop above all others signaled that the two really cared for the people of Texas.
Chairman Devin Nunes Cleared After Eight Month Ethics Cloud Over Classified Information. After House Intelligence Committee Chairman Devin Nunes almost derailed the Muh Russian Collusion Conspiracy in March/April 2017, the UniParty pushed him into an ethics blender claiming he disclosed classified information. As an outcome of his Chairmanship role Representative Nunes is also a member of the elite intelligence oversight team known as the Gang of Eight. Today, the House Ethics Committee cleared Nunes of any wrongdoing, and stated the information he discussed was not classified.
Global Islamophobia Follows Trump's Embassy Move. President Trump displayed more courage and integrity Wednesday than Bill Clinton, George W. Bush, and Barack Obama ever did when he ended twenty-two years of waivers postponing the U.S. Embassy to Israel's move to Jerusalem, declared that the U.S. recognized that Jerusalem was Israel's capital, and announced that preparations for the embassy move would begin forthwith. [...] Nonetheless, the reaction was predictable. Pope Francis obliquely denounced the move, saying: "I appeal strongly for all to respect the city's status quo, in accordance with the relevant UN resolutions." A spokesman for German Chancellor Angela Merkel said: "We do not support President Trump." French President Emmanuel Macron said that Trump's move was "regrettable." British Prime Minister Theresa May called the move "unhelpful for peace prospects." Why were all these leaders, and many more, lining up against the move? Because Palestinian Authority President Mahmoud Abbas "warned of the dangerous consequences such a decision would have to the peace process and to the peace, security and stability of the region and of the world."
House Unanimously Passes Taylor Force Act. No More Funding The PA's 'Pay To Slay'. On Tuesday [12/5/2017], the House of Representatives unanimously passed the Taylor Force Act, which would restrict U.S. assistance to the Palestinian Authority until it stops subsidizing terrorists through "pay to slay" policies. [...] There is one glitch amidst the justifiable pride the House has taken in addressing the PA's brazen policy of rewarding murderers; there is a "sunset clause" in the House version of the bill which would require the act to be renewed in six years time.
Watch Israel's Reaction: 'Arabs Don't Have a Claim On Jerusalem'. It didn't take long for the rhetoric to turn white hot when President Donald Trump on Wednesday formally recognized Jerusalem as Israel's capital and announced the beginning of a plan to move the U.S. Embassy from Tel Aviv to the holy city. While Muslims around the Middle East promised three "days of rage" over the announcement, a panel member appearing on ILTV's special broadcast summarized the Israel argument. "The Arabs don't have a claim on Jerusalem. It was never an Arab capital. The Muslims don't have a claim on Jerusalem," said Ari Fuld, the COO of "Standing Together."
Fake sign language interpreter delivered gibberish in Florida. Hearing-impaired people tuning in to a news conference about the arrest of a suspected serial killer got a message of gibberish from an American Sign Language interpreter.
The Editor says...
Later in the article, one can see that this woman been previously arrested several times for fraud, which implies that there are no background checks for sign-language interpreters.
Pro-Doug Jones Super PAC Using Voter Intimidation Tactics — Ad Claims 'Your Vote Is Public Record'. Highway 31, a Birmingham-based pro-Doug Jones super PAC is using what could be perceived as voter intimidation tactics against Roy Moore by suggesting the votes cast in a December 12 special election are "public record." Beginning last week, some Alabamians were posting on social media about encountering online pre-roll video advertising making such a claim.
Residents Moving Out of Colorado in Record Numbers. New annual figures from the bureau's American Community Survey show that Colorado saw its first drop in about a decade last year in the number of people arriving from other states, while those leaving Colorado hit a record high.
Venezuela's big oil purge: Auto-extinction of a socialist enterprise. Powerful names in Venezuela's oil industry, people who've been in and out of the picture for years, went down like bowling pins in Venezuela this week. Nelson Mart'nez, Venezuela's chief of the state oil company, Petroleos de Venezuela S.A. (PDVSA), was one. Eulogio del Pino, the country's oil minister, was another. Whoever was acting director of Venezuela's U.S. refiner and distributor, CITGO, isn't there, either. A press release from Nov. 29 says Asdrubal Chávez is now running the U.S. operation, and many of the CITGO officials are now detained in Caracas. Chávez is a cousin of Venezuela's late president, Hugo Chávez. Even the press contacts' names are now different.
Detroit's stray dog population is likely 1,000, includes 10 packs. Stray dogs exist in Detroit, and that shouldn't be breaking news to anyone. But the numbers of strays — and those part of packs — are grossly exaggerated, said Tom McPhee, the World Animal Awareness Society's executive director. McPhee, a Dearborn native, estimates data form his non-profit organization will show in March there are likely only about 1,000 strays and 10 packs within the city's 143 square miles.
Great news for West Virginia — and America. West Virginia's divorce from the slave state Virginia (which went for Hillary) helped turn the tide in the Civil War. West Virginia provides the military with an outsized portion of its military personnel. And finally, West Virginia coal, oil, and natural gas help make the nation energy independent. But wait. There's more. Scientists believe that Almost Heaven may have high concentrations of rare earth elements (REE) that it can bring to the market.
Never Trump Plant in Alabama: 'Write In' Against Conservative Roy Moore Attended Liberal Dem Doug Jones Fundraiser. "Never-Trump" Alabama Senate "write-in" candidate Lee Busby attended a fundraiser for liberal Democrat candidate Doug Jones. Busby, a retired Marine colonel and former aide to White House Chief of Staff John Kelly, announced on Monday [11/27/2017] that he will launch a last-minute write-in campaign against Republican nominee Alabama Judge Roy Moore and Democrat Doug Jones.
McMuffin 2.0: Former Marine Colonel Lee Busby Launches Last-Minute Establishment Write-In Campaign Against Roy Moore. Lee Busby, a retired Marine colonel and former aide to White House Chief of Staff John Kelly, announced on Monday that he will launch a last-minute write-in campaign against Republican nominee Alabama Judge Roy Moore and Democrat Doug Jones.
Marine Colonel Announces Run Against Roy Moore: 'Hold My Beer'. When retired Marine Col. Lee Busby read it was too late for a write-in candidate for the Alabama Senate race, he said, "Hold my beer, we will just see about that." Busby told The Daily Beast on Monday [11/27/2017] he is launching his long-shot bid to stop Republican nominee Roy Moore from reaching the Senate. "I have no idea if the allegations against him true or not, but I don't see anything within his experience as a judge that qualifies him for the job." Busby said his state needs a choice other than Moore or Democrat Doug Jones.
"Quitting" doesn't mean "resigning," it just means he won't run for re-election.
Amnesty Champion Rep. Luis Gutierrez Quitting Congress, Says Chicago TV Station. The Democrats' leading pro-amnesty legislator, Chicago Rep. Luis Gutierrez, is quitting Congress, according to a Chicago TV station, NBC 5.
Gutierrez won't seek reelection. Rep. Luis Gutiérrez (D-Ill.) a leading national voice on immigration reform, will not seek reelection, three Democratic sources with knowledge of the decision told POLITICO. Gutierrez, who has held his seat since 1993, is expected to announce Tuesday afternoon he's withdrawing the nominating petitions he just filed on Monday [11/27/2017] and will formally endorse Jesus "Chuy" Garcia.
Report: Militant Representative Louis Gutierrez Not Seeking Reelection. Representative Louis Gutierrez (D-IL) is a long-time Marxist in congress who is an open-border activist. Representative Gutierrez has previously requested illegal aliens to cross the Southern U.S. border and target any border patrol official possible. As a militant immigration activist Mr. Gutierrez has also supported MS-13 gang strikes in the U.S. and advocated for illegal aliens to register to vote to influence U.S. elections. He generally keeps his most visible vitriol reserved for Spanish-speaking audiences.
We've finally found something politicians and reporters have considered important enough to keep secret for decades. Information from the Mueller investigation leaks like a sieve. Information from intelligence committees and intelligence agencies has a way of showing up in newspapers. It seems every private conversation anyone surrounding Trump had with Russians or any meeting or inadvertent handshake shows up in the press. [...] But no one seems to have ever leaked a story or reported a story about an over 20-year-old slush fund where politicians paid off people that complained — with taxpayers' money. We don't know how the fund was set up, where the appropriation came from, who approved each payoff and how the amount was decided, who drew up the documents that required secrecy and whom the complaints were about.
What Congressmen Are Hiding. For two decades, taxpayers have been underwriting secret payments to people who accuse lawmakers of sexual misconduct under a 1995 law called, paradoxically, the Congressional Accountability Act. The legislation applied to Congress many laws on workplace safety, employment and civil rights from which it had been exempt. In the process, it established an account to pay settlements, which prevented lawmakers from being personally liable, and created an Office of Compliance that kept charges and payments secret. After public pressure, the Office of Compliance released a tally of the settlements this month: Between 1997 and the present, the office has paid more than $17 million on more than 260 claims.
Congress faces pressure to come clean on sex harassment payouts. Both Democrat and Republican politicians on Sunday called for increased transparency on how lawmakers handled allegations of sexual misconduct in the past. There is a bipartisan effort to pass legislation that would require all sexual harassment claims to be handled in the public, The New York Times reported. It is unclear if the legislation would expose payouts in the past.
Criminal justice college embroiled in battle with the Pentagon over an art exhibit with works from Guantanamo Bay detainees. A criminal justice college in New York City is embroiled in a battle with the Pentagon over exhibiting and helping to sell artwork by suspected al Qaeda terrorists at Guantanamo Bay. John Jay College of Criminal Justice is displaying 36 pieces of art by Gitmo detainees but the Department of Defense wants the paintings and sculptures destroyed. The school is funded by tax payers.
Ex-Cop Making Roy Moore Harassment Claim Is Leftist, Anti-Moore Opponent. Few witnesses could be more damning against a purported sexual abuser of four decades ago than an ex-cop from that era. That is, unless the ex-cop has a hidden agenda. Like the former Gadsden, Alabama cop who claims police were told in the 1970s to ensure that now-GOP Senate candidate Roy Moore stayed away from teen cheerleaders — and who actually turns out to be a left-wing Moore opponent.
Moore campaign disputes accuser's story of assault. GOP Senate candidate Roy Moore is attempting to discredit the story of one of his accusers, who alleges he sexually assaulted her outside of an Alabama diner when she was 16 years old. The Moore campaign released a series of bullet points on Monday [11/20/2017] that contest the account Beverly Young Nelson gave during a press conference with attorney Gloria Allred last week, comparing statements provided by former employees and patrons of Olde Hickory House with her remarks. The campaign points to the accounts of four unidentified witnesses including "two former waitresses and two former patrons" who say they never saw Moore at the restaurant, while Nelson said that he regularly visited when he served as the district attorney of Etowah County.
Texas AG Paxton rejects Romney standard from Roy Moore case. Texas Attorney General Ken Paxton isn't on board with former GOP presidential nominee Mitt Romney's approach to the allegations against Alabama Senate candidate Roy Moore. After Moore supporters said he was entitled to a presumption of innocence regarding claims that he had inappropriate contacts with teenage girls, Romney took to Twitter to say the standard used in criminal cases isn't the correct one to apply in the political realm. "Innocent until proven guilty is for criminal convictions, not elections," he said.
Houston economy rebounds from Harvey; state jobless rate hits record low. The Houston economy rebounded strongly last month after losing thousands of jobs in the aftermath of Hurricane Harvey, aided by the oil industry recovery and strong state and national economic growth. The metropolitan area added more than 27,000 jobs in October, more than making up for the 20,000 lost in September after devastating floods shut and in some cases destroyed thousands of businesses across the region, according to data from the U.S. Labor Department. Even employment sectors hardest hit by natural disasters experienced substantial job gains.
Haiti owes Venezuela $2 billion — and much of it was embezzled, Senate report says. A special Haitian Senate commission is accusing more than a dozen former government officials and heads of private firms of embezzling $2 billion in Venezuelan oil loans — money that could have helped the country rebuild after its devastating earthquake in 2010. An anti-corruption investigation concluded that charges should be filed against two former prime ministers, several ex-ministers and the owners of private firms on grounds they misappropriated and embezzled money that left post-quake Haiti with unfinished government buildings, poorly constructed housing and overpriced public works contracts. The nearly $2 billion that was paid out came from the country's Venezuelan oil largess, known as PetroCaribe.
Character Witnesses: Former Girlfriends, Employees, and Childhood Friends Step Up to Defend Roy Moore. A dozen women who know Alabama Senate candidate Judge Roy Moore personally have come forward to express their support and speak out about his good character. [...] All of the women live in Alabama and some in the same county where Moore and his wife, Kayla, live. The women range from Moore's sister-in-law to a former receptionist, from women he once dated to women who have known him since childhood. A "Women for Moore" rally took place Friday [11/17/2017] outside the Alabama State Capitol. The statements follow below: [...]
Mall Never Banned Moore and Other Lies. The rush to judgment by Sen. Lindsey Graham, R-SC, and others was premature, but the facts about Judge Roy Moore may be unraveling the fiction as we speak, starting with the accusation that Moore was banned from the Gadsen Mall for repeatedly trolling for young women. The problem is, the manager of the mall says Roy Moore was never banned.
Roy Moore Attorney Questions Authenticity of Accusers Evidence. The attorney for Alabama Republican Senate Candidate Roy Moore appeared today for a brief press statement and provided material that strongly suggests the documents provided by the accusers attorney, Gloria Allred, were forged. In a subsequent follow-up interview with Allred she refused to say the documents were not forged. Apparently Judge Roy Moore was the presiding judge in the divorce case of Beverly Young Nelson. The signature on the yearbook Mrs. Nelson provides as evidence, via Gloria Allred, looks like it was taken from the judge's signature on her previously undisclosed divorce documents.
Gloria Allred's Blunder on Roy Moore's Yearbook Challenge. Gloria Allred is a highly accomplished, if controversial, lawyer who is admired — or reviled — for her sensational representation of women who are alleged victims of sexual assault and sexual harassment. Yet on Wednesday [11/15/2017] she committed a major blunder when she declined a public invitation by the attorney representing Roy Moore, Republican nominee for U.S. Senate in Alabama, to have a key piece of evidence examined by independent experts.
Susan Collins: Senate Has 'No Choice but to Seat' Judge Roy Moore If He Wins. Sen. Susan Collins (R-ME) said Wednesday [11/15/2017] that the Senate would have "no choice but to seat" Judge Roy Moore if he wins the Alabama Senate race in December. According to the law, "We would have no choice but to seat him," she said, speaking to reporters on Capitol Hill.
Stepson of Roy Moore Accuser: Accusations 'One Hundred Percent a Lie'. Darrel Nelson, the stepson of Republican senatorial candidate Roy Moore accuser Beverly Young Nelson, claims that his stepmother's accusations are "one hundred percent a lie." "I know for a fact that there is a lot that that woman does not tell the truth on," Nelson claimed in an in-person interview with Breitbart News.
Analyst Says Judge Roy Moore Signature Inside Gloria Allred Accuser's Yearbook Was Forged. Known for his insightful take on politics, journalist and author Thomas Wictor believes Judge Roy Moore's signature in Gloria Allred accuser Beverly Young Nelson's yearbook is a forgery.
Kiss the good times goodbye. It saddens me to say it, but we are approaching the end of the automotive era. The auto industry is on an accelerating change curve. For hundreds of years, the horse was the prime mover of humans and for the past 120 years it has been the automobile. Now we are approaching the end of the line for the automobile because travel will be in standardized modules. The end state will be the fully autonomous module with no capability for the driver to exercise command. You will call for it, it will arrive at your location, you'll get in, input your destination and go to the freeway.
The bar is lowered a little more:
Army lifts ban on recruits with history of self-mutilation, other mental health issues. People with a history of "self-mutilation," bipolar disorder, depression and drug and alcohol abuse can now seek waivers to join the Army under an unannounced policy enacted in August, according to documents obtained by USA TODAY. The decision to open Army recruiting to those with mental health conditions comes as the service faces the challenging goal of recruiting 80,000 new soldiers through September 2018. To meet last year's goal of 69,000, the Army accepted more recruits who fared poorly on aptitude tests, increased the number of waivers granted for marijuana use and offered hundreds of millions of dollars in bonuses.
Alabama Accuser Deletes Anti-Moore Postings from Facebook, Rants About Removing Trump from Office. A woman who alleges that she engaged in a legal and consensual but inappropriate relationship with Republican senatorial candidate Roy Moore has deleted multiple political postings from her Facebook page. Some of those postings by Deborah Wesson Gibson were critical of Moore while one was related to Moore's Democratic opponent, Doug Jones. One posting shows a picture of Gibson with Vice President Joe Biden and says that she did work for him in 2012. One older version of that image is still on her page while another more recent posting of that same image in response to a posting from Jones's official campaign Facebook page was removed, but was captured by Breitbart News. Reached by Breitbart News, Gibson said that she has no comment on the removals of her Facebook posts.
Most Wikileaks Emails Weren't Even Written Until After DNC Knew It Was Hacked. The majority of the Democratic National Committee (DNC) emails released by Wikileaks were not even written until after the DNC knew it had been hacked, raising questions about the effectiveness of Democrats' decision to turn to a private firm instead of the FBI. DNC CEO Amy Dacey learned of the breach in late April, but of the 27,500 DNC emails published by Wikileaks, fewer than 7,000 pre-date April 29. A Daily Caller News Foundation analysis of the published emails shows that the majority were written between May 5 and May 25 — after cybersecurity firm CrowdStrike was brought in to respond. The emails exposed dirty laundry that Democrats have said swayed the election in President Donald Trump's favor, and they might never have seen the light of day had the DNC enlisted law enforcement to immediately lock down its system after first detecting problems.
Roy Moore accuser worked for Clinton campaign as interpreter, reports say. One of the women accusing Republican Senate candidate Roy Moore of sexual impropriety reportedly worked as a sign language interpreter for Hillary Clinton's presidential campaign, a new report claims. Deborah Wesson Gibson, who told The Washington Post that she briefly dated Moore when she was 17 and he was 34, founded the language interpreting company, Signs of Excellence, and has worked for a number of democratic campaigns, according to Alabama Local News. The company's Facebook page shows Gibson working for and posing with several Democrats at political rallies including 2016 presidential nominee Hillary Clinton, former Vice President Joe Biden, former Sen. Patrick Murphy, D-Fla., and Sen. Bill Nelson, D-Fla.
Mother of Roy Moore Accuser Contradicts Key Detail of Daughter's Sexual Misconduct Story. The mother of Leigh Corfman, who says that Alabama Senatorial Candidate Roy Moore tried to engage in a sexual encounter with her when she was 14, has contradicted a key detail of Corfman's story. Speaking by phone to Breitbart News on Saturday [11/11/2017], Corfman's mother, Nancy Wells, 71, says that her daughter did not have a phone in her bedroom during the period that Moore is reported to have allegedly called Corfman — purportedly on Corfman's bedroom phone — to arrange at least one encounter. Moore strongly denies Corfman's claims.
Muslim Gets 27 Years for Terror Support, Soliciting Murder of Fed Judge. Yahya Farooq Mohammad, 39, was sentenced today [11/6/2017] to 27½ years in prison for one count of conspiracy to provide and conceal material support or resources to terrorists and one count of solicitation to commit a crime of violence.
Millions of Professional Drivers Will Be Replaced by Self-Driving Vehicles. At a time when a booming economy has led to record freight shipments, the trucking industry is struggling with a severe shortfall of drivers. And long-haulers aren't alone. Delivery services, cab companies, even ride-sharing services like Uber and Lyft are struggling to find the drivers they need to keep their freight and passengers moving. Ironically, this shortage could wind up turning into a glut in the not-too-distance future that will see a huge disruption in the American workforce.
Why was this a state secret until 2017?
Newly released JFK files allege Martin Luther King Jr. had love child, bedded Joan Baez. A newly declassified FBI dossier on the Rev. Martin Luther King Jr. alleges the civil rights leader had a possible lovechild and once bedded folk singer Joan Baez. The scandalous 20-page report — included in the latest document dump of files related to the JFK assassination — says that "a responsible Los Angeles individual" informed an agent that King had an affair with the wife of a prominent black dentist and may have fathered a baby girl. The individual, who was a relative of King's paramour and had known the reverend since 1960, also accused him of having affairs with three other women, including Baez.
Donna Brazile: I considered replacing Clinton with Biden as 2016 Democratic nominee. In an explosive new memoir, [Donna] Brazile details widespread dysfunction and dissension throughout the Democratic Party, including secret deliberations over using her powers as interim DNC chair to initiate the removal of Clinton and running mate Sen. Tim Kaine (Va.) from the ticket after Clinton's Sept. 11, 2016, collapse in New York City. Brazile writes that she considered a dozen combinations to replace the nominees and settled on Biden and Sen. Cory Booker (N.J.), the duo she felt most certain would win over enough working-class voters to defeat Republican Donald Trump.
Manafort's Team Will Argue Mueller Search Violated Constitutional Rights. Attorneys for Paul Manafort told the judge on Friday [11/3/2017] how they anticipate fighting charges. One of their tactics is eliminating evidence improperly attained in a search.
Congressman Says Jeff Sessions Has Recused Himself on Uranium One Deal. Attorney General Jeff Sessions told a small group of lawmakers in late September he was recused from appointing a special counsel to look into potential corruption surrounding the Uranium One deal and Fusion GPS's work on the Trump dossier, according to one of the lawmakers present. Rep. Matt Gaetz (R-FL) told Breitbart News on Wednesday that he and other House Judiciary Committee Republicans had met with Sessions at the Justice Department on September 28 in advance of an upcoming committee hearing with Deputy Attorney General Rod Rosenstein later this month.
200 feared dead after tunnel collapses at North Korean nuclear test site, Japanese TV claims. About 200 people are feared dead in North Korea after underground tunnels at a nuclear test site that was feared to be unstable reportedly collapsed, crushing 100 people in the initial cave-in and 100 others when the tunnels again gave way on top of rescuers. The collapse at the Punggye-ri test site on Oct. 10 occurred while people were doing construction on the underground tunnel, Japan's Asahi TV reported, citing a source in North Korea. The television station also said North Korea's sixth nuclear test on Sept. 3 most likely caused the tunnel to crumble and created serious damage in the region.
North Korea Nuclear Test Site Tunnel Collapse May Have Killed 200. A tunnel at North Korea's nuclear test site collapsed after Pyongyang's sixth atomic test in September, possibly killing more than 200 people, Japanese broadcaster TV Asahi said on Tuesday [10/31/2017], citing unnamed sources familiar with the situation. Reuters has not been able to verify the report.
Lost sailors' story's list of inconsistencies cast doubt on tale of survival. The U.S. Coast Guard said Monday that the two Hawaii women who were lost at sea for five months had an emergency beacon aboard their sailboat that was never activated. U.S. Coast Guard spokesman Lt. Scott Carr told The Associated Press that their review of the incident and subsequent interviews with the survivors revealed that they had the Emergency Position Indicating Radio Beacon (EPIRB) aboard but never turned it on. When asked if the two had the radio beacon aboard, the women told the AP on Friday [10/27/2017] they had a number of other communications devices, but they didn't mention the EPIRB.
Sailor lost at sea says they didn't activate emergency beacon because they weren't 'in imminent peril'. Less than a month into their voyage, during a spell of bad weather, Appel and Fuiava's sailboat's engine stopped running for good. Two months into their voyage, they began issuing daily distress radio calls. They told Coast Guard officials that they never turned on the boat's Emergency Position Indicating Radio Beacon (EPIRB) because they never felt "truly in distress," nor did they think the situation was "dire" enough to warrant it, a spokesperson for Coast Guard District 14 said.
The Editor says...
Why were they sending "daily distress radio calls" if they were not in distress? And if they were in distress, why not use the EPIRB? Why else would you bring an EPIRB to the open ocean? And if it's a sailboat, why do you care if the engine goes out?
Update: Goodbye, book deal!
Hawaii 'lost sailor' is making up parts of survival story, Taiwanese official says. The legitimacy of the women's claims have been cast into doubt several times during the past few weeks by numerous sailing experts and scientists. The Taiwan News website said Appel's claim of being under attack by the fishing boat is one item on a "long list of tall tales from her curious voyage" that "has become fishier by the day." [...] [Jennifer] Appel has defended a supposed mass attack by 30-foot tiger sharks that experts immediately questioned, and the pair has issued conflicting statements over whether they believed they were in life or death situations during the journey. They have also insisted they were caught in a serious storm in the days after they set sail, despite weather data strongly suggesting otherwise.
NBC's erroneous reporting on JFK files. NBC News reported earlier this week that President Trump had released "most but not all" of the government's secret JFK files. That was wrong, according to Rex Bradford, president of the Mary Ferrell Foundation and webmaster of the internet's most comprehensive collection of JFK records.
The Manafort Indictment: Not Much There, and a Boon for Trump. Do not be fooled by the "Conspiracy against the United States" heading on Count One (page 23 of the indictment). This case has nothing to do with what Democrats and the media call "the attack on our democracy" (i.e., the Kremlin's meddling in the 2016 election, supposedly in "collusion" with the Trump campaign). Essentially, Manafort and his associate, Richard W. Gates, are charged with (a) conspiring to conceal from the U.S. government about $75 million they made as unregistered foreign agents for Ukraine, years before the 2016 election (mainly, from 2006 through 2014), and (b) a money-laundering conspiracy. There are twelve counts in all, but those are the two major allegations.
'Millionaire Muslim' convicted of ripping off taxpayers for 18 years by posing as a struggling single mother. A 'millionaire' Muslim woman who rorted the public housing system for nearly two decades by posing as a battling single mother has finally been evicted from her taxpayer-funded flat. Rebecca Khodragha lived in the Punchbowl apartment in south-west Sydney for 18 years, failing to tell authorities her husband owned a lucrative business which reportedly collected a million dollars a year. Ms Khodragha was found guilty of two counts of fraud in November last year and was sentenced to three months jail, which she served as home detention at the Punchbowl unit.
Unsealed docs reveal KGB thought LBJ could have been behind JFK assassination. The Soviet Union theorized that President Lyndon B. Johnson could have been behind JFK's assassination — and also feared Moscow could be blamed and attacked, according to documents in a major release of files related to Kennedy's slaying on Thursday [10/26/2017].
Cops knew about Sandy Hook shooter's plot for years. Adam Lanza expressed his desire to commit the Sandy Hook massacre years before the tragedy took place — and when a witness alerted police, cops said there was nothing they could do, newly released FBI documents reveal. In 2008, the witness, whose name has been redacted, heard Lanza (inset) say that he had access to assault weapons and planned to kivll students at the elementary school, along with his mother, Nancy Lanza, according to a cache of documents released this week. "Lanza allegedly [said] that he planned to kill his mother and children at Sandy Hook in Newtown, Connecticut," the document reads.
Investigative Journalist Who Exposed Elite Pedophile Ring, Found Dead. Liz MacKean, the former British investigative reporter who exposed Jimmy Savile and the culture of pedophile protection at the BBC, has been found dead. She was 52. The BBC, who blocked her groundbreaking investigation from airing and spent the next few years attempting to destroy her reputation, are reporting that she died of "complications from a stroke." [...] Liz MacKean is the second high profile BBC journalist to die in suspicious circumstances after attempting to expose the truth about the pedophile ring operating in the upper reaches of the establishment.
This sounds like a news headline from 2017 BC:
Plague that's killed scores is blamed on dances with corpses. The deadly plague sweeping Madagascar may have a particularly gruesome cause — a local tradition of dancing with dead bodies. Health officials suspect it's no coincidence that the outbreak — which has infected more than 1,100 people and killed 124 since August — coincides with the time of year when families customarily exhume the remains of dead relatives, wrap them in a sheet, and dance with them through the streets in a sacred ritual, AFP reports. "If a person dies of pneumonic plague and is then interred in a tomb that is subsequently opened for [the ritual], the bacteria can still be transmitted and contaminate whoever handles the body," said Willy Randriamarotia, Madagascar's health ministry chief of staff.
Pentagon advocates requiring women to sign up for military draft. The Pentagon says the country should stick with mandatory registration for a military draft, and it advocates a requirement for women to sign up for the first time in the nation's history. [...] Currently, only male citizens and residents age 18-25 are required to register, for a pace of about 2 million each year. Women, whom the government has never ordered to sign up, would add 11 million to the Selective Service System database "in short order," the report says.
Hillary booster Wasserman Schultz claims she knows nothing about the DNC she ran helping Clinton fund 'fake news'. Former Democratic National Committee chair Rep. Debbie Wasserman Schultz is saying she was unaware how the dirty dossier on Donald Trump was produced even though the DNC has been revealed to have helped fund it. 'She was not aware of anything related to this research arrangement,' a spokesman for the Florida representative told The Hill newspaper, as the murky origins of the creation of the dossier gained new attention in Washington. The DNC is represented by prominent Democratic election lawyer Marc Elias, who was revealed by the Washington Post this week to have hired the political intelligence firm Fusion GPS.
McCain joins Dems to regulate Drudge, Google, Facebook political ads. Big websites like Facebook, Drudge Report, Breitbart News, Google and the New York Times would face substantial punishment if they don't make "reasonable efforts" to block foreigners from posting political ads under new election legislation pushed by Sen. John McCain and two Democrats. The "Honest Ads Act," co-sponsored by Democrats Virginia Sen. Mark Warner and Minnesota Sen. Amy Klobuchar, would put new legal requirements and punishments on websites with 50 million unique monthly readers that take a tiny $500 or more in political ads from one advertiser.
The Editor says...
By now you should know how these things work: The initial "50 million unique monthly readers" boundary will affect so few web sites that nobody could possibly object to it. But then, over the next few decades if necessary, the parameters will be incrementally tightened so that the law will constrict free speech — or at least political advertising — for everyone. The incremental changes tactic is probably on about page five of the Democrats' playbook. (See: Origins of the Income Tax)
The new battle of the Alamo. A plan to quadruple the size of the Alamo with a major restoration project has been attacked by conservatives over worries its history will be sanitized. At a time when Confederate statues are being removed across the country, some Texans are fearing the battle site will become the latest victim of 'political correctness'. Land Commissioner George P. Bush — son of former Florida governor Jeb — is overseeing a 7-year revamp of the shrine where 189 Texas independence fighters were killed by Mexican Gen. Santa Anna's troops in 1836. The site's size would quadruple after excavation and restoration of historical structures, the closing of nearby streets and the building of a more than 100,000-square foot museum to house artifacts and guide visitors through the Alamo's history.
Trying to perpetuate alarmist climate "science". Several months ago a brief furor erupted when the New York Times leaked the final draft of the upcoming Climate Science Special Report (CSSR), an extremely alarmist rendition of what is supposedly happening with Earth's climate. Dangerous climate change and weather events, the report says, are due to mankind's use of fossil fuels to create and maintain modern living standards and to the carbon dioxide and other greenhouse gases that result from that energy use. The CSSR is being prepared by the federal Global Change Research Program (USGCRP) and has been in the works for several years, mostly under Obama and still staffed by diehard alarmists. The USGCRP consists of the 13 federal agencies that conduct and analyze climate science and supposedly "consensus" views on the topic. The Times and other news stories speculated that one of the agencies, especially the EPA under Administrator Scott Pruitt, might block the CSSR. This has not happened, and the Report is now scheduled for release next month. The CSSR is far more alarmist than any IPCC report. Most other USGCRP reports have been, as well, thanks in particular to NOAA. The new CSSR will be an official Federal report, which will give it more credibility than it deserves.
Whataburger worker fired for refusing to serve police officers. A worker at a Texas fast-food restaurant was fired after she refused to serve two police officers, the company said Saturday [10/14/2017]. In a lengthy post on the Denison Police Department's Facebook page, Chief Jay Burch alleged the officers were cursed at by the employee and that the restaurant manager's only response was "I don't get into politics."
Whataburger worker fired for refusing to serve police officers. A worker at a Texas fast-food restaurant was fired after she refused to serve two police officers, the company said Saturday [10/14/2017]. In a lengthy post on the Denison Police Department's Facebook page, Chief Jay Burch alleged the officers were cursed at by the employee and that the restaurant manager's only response was "I don't get into politics." "If a business does not want police officers as customers, just let us know," Burch wrote. "There's no need to curse us and make a scene, just let us know you don't want us there and we'll go somewhere else."
Swedish Ambassador Admits, We're "In The Process Of Dismantling Democracy". Sweden's new ambassador to Iceland has sparked a major controversy after warning that Sweden is "in the process of dismantling democracy" and could be on a slippery slope towards technocracy or a dictatorship.
The Numbers Don't Lie: Obama Administration MOST DEADLY in History. Attorney General Jeff Sessions just received the final report for 2016 and one thing is clear. Obama's war on police claimed more law enforcement lives than ever before. Monday [10/16/2017], the FBI finalized their annual summary known as the "Law Enforcement Officers Killed and Assaulted Report." As Sessions put it, the 61% increase in murders targeting law enforcement is both shocking and unacceptable. Of course, we knew Obama's Administration painted police as the enemy. Now it's indisputable.
Megyn Kelly's ratings hit 'possible all-time low'. A big get with Harvey Weinstein accuser Lauren Sivan wasn't big enough to pull Megyn Kelly out of her ratings slump. Her "Megyn Kelly Today" viewership slipped from 0.77 ratings points on Monday [10/9/2017] to 0.54 ratings points on Tuesday of last week. "It's a possible all-time low for 'Today.' It may even be lower than her [Fox] cable show. [NBC News president] Noah [Oppenheim] and [NBC News and MSNBC chairman] Andy [Lack] are in big trouble," a source told us.
Eight Texas cities make the top 50 best places for grads. With employers reporting plans to hire 5% more graduates in 2017 than in 2016, the employment outlook for recent graduates is on the upswing. Yet as any English major can tell you: Not every city offers the same opportunities. NerdWallet analyzed data for the 100 largest U.S. cities and scored each according to the environment offered for recent college graduates who are looking to get a foothold in the working world.
Marijuana farms are burning in California wildfires. Deadly wildfires in Northern California are burning up marijuana farms in the so-called Emerald Triangle. Blazes have destroyed a number of farms in Mendocino County right before legal recreational sales begin in California. Cannabis business owners who lose their crops have little reprieve. "Nobody right now has insurance," said Nikki Lastreto, secretary of the Mendocino Cannabis Industry Association. "They might have insurance on their house, but not on their crop."
Muslim brothers join ISIS, parents lie to FBI about it & get $5K plea deal? Arman, 27, and Omar Ali, 26, would not follow the path of most Plano kids leaving home to start a life. After some college study, the brothers moved to Egypt and then traveled to Syria to fight alongside ISIS terrorists, according to federal court records. Now, their parents are charged with lying to the FBI about their sons' activities in the Middle East.
The financial collapse of Illinois is accelerating. John O'Connor of the AP has just broken the news that the unpaid bills of the Great State of Illinois have reached the awe-inspiring sum of $16.5 billion. [...] Various bureaucratic tricks are being performed to slow down payment, but they all amount to stiffing the vendors, borrowing their capital at no immediate cost.
Fed's Dudley Sent Puerto Rico A "Plane Loaded With Cash". In the days following Hurricane Maria's devastating blow to Puerto Rico, air traffic on the island came to a complete standstill as airport damage prevented commercial pilots from servicing the island. That said, with the island economy grinding to a halt, San Juan International apparently managed to find a way to accept one very important plane... a "jet loaded with an undisclosed amount of cash" from New York Fed president William Dudley.
The Editor says...
What does that mean? Where did the money come from and what was it for? Was the money evenly distributed to everyone, or was it all delivered to one place?
Mexico's remittance bonanza balloons to record $30 billion. After all the foofarall from Mexico's officials raised in the wake of President Trump's election — from tweet wars to governors with lawsuits to traveling foreign ministers — turns out Trump hasn't been such a bad thing for Mexico's elites. Remittances, the lifeblood of Mexico's government, are expected to hit an all-time high at $30.5 billion, the likely product of job growth in President Trump's booming U.S. economy. These remittances top Mexico's oil earnings in absolute value and amount to 2.7% of Mexico's GDP.
Goodbye DUI: Drinking Alcohol in Self-Driving Cars Could Become Legal. As Anti-Media reported in September, governments around the world are beginning to take measures to accommodate for the rise of electric vehicles. Britain, France, India, and Norway have all set deadlines for when to have zero gas-powered cars on their roads, and China is looking into setting one of its own. Similarly, governments will be forced to craft rules applying to self-driving vehicles once they start becoming standard modes of transportation. It seems Australia recognizes this, as the government has instructed its National Transport Commission (NTC) to look into the matter. A report from the NTC, released this week, starts from the conclusion that eventually, vehicles controlled by an automated driving system (ADS) will make roads safer because they take human error out of the equation.
Jimmy Kimmel Bulks Up His Security As He Lectures Americans On Gun Control. According to a report from The Blast on Monday [10/2/2017], late night host Jimmy Kimmel has been bulking up on his security for his Jimmy Kimmel Live! show tapings, including the addition of "highly-trained, off-duty police officers" at both the front and back entrances.
Americans may be propping up North Korea by buying salmon at Walmart. [Scroll down] This means Americans buying salmon for dinner at Walmart or ALDI may inadvertently have subsidized the North Korean government as it builds its nuclear weapons program, an AP investigation has found. Their purchases may also have supported what the United States calls "modern day slavery" — even if the jobs are highly coveted by North Koreans.
Cambridge, Mass. Librarian Refuses Books Donated by Melania Trump. Trump Derangement Syndrome on full display. And you just know that if Michelle Obama had donated the exact same books, she would have been hailed as a literary scholar/genius.
Russians Impersonated Real American Muslims to Stir Chaos on Facebook and Instagram. The Facebook group United Muslims of America was neither united, Muslim, nor American. Instead, sources familiar with the group tell The Daily Beast, it was an imposter account on the world's largest social network that's been traced back to the Russian government. Using the account as a front to reach American Muslims and their allies, the Russians pushed memes that claimed Hillary Clinton admitted the U.S. "created, funded and armed" al-Qaeda and the so-called Islamic State; claimed that John McCain was ISIS' true founder; whitewashed blood-drenched dictator Moammar Gadhafi and praised him for not having a "Rothschild-owned central bank"; and falsely alleged Osama bin Laden was a "CIA agent."
Here Are The Congressional Aides That Traded On Insider Information Over The Past Year. Up until April 2012, members of Congress and their staff were the only people in the country actually allowed to trade stocks on insider information. That was supposed to change with the passage of the STOCK (Stop Trading on Congressional Knowledge) Act which was signed into law by Barack Obama on April 4, 2012. But, as we all know, laws are only meaningful to the extent our legislators and bureaucracies are willing to enforce them. Given that intro, it is with great 'shock' that we share with you the results of a Politico study which would seem to suggest that Congressional aides continue to trade on insider information on a fairly regular basis despite the existence of the STOCK Act. We guess the SEC didn't take seriously the STOCK Act's attempt to "criminalize behavior that is normal."
Muslim college in Berkeley buys Lutheran seminary campus. America's first accredited Muslim college has reportedly purchased an expansive property in Berkeley, California, for $10 million. The property was previously occupied by Pacific Lutheran Theological Seminary for 65 years, BerkeleySide.com reported. Zaytuna College, the Muslim college, was opened in 2009 with just 11 students, but has since expanded and will use the 10-acre property for its graduate program. The college has 51 undergraduate students.
Dickerson: Russian Ads on Facebook Seems Too Small an Amount to Affect Election. CBS "Face The Nation" host John Dickerson expressed doubts Sunday to Rep. Adam Schiff (D., Calif.) over what impact the Russian-linked ads on Facebook had on the election. Facebook CEO Mark Zuckerberg announced this week the company was turning over more than 3,000 Russia-linked ads to congressional committees that are investigating the extent of the Russian 2016 election interference campaign. Facebook disclosed on Sept. 6 it had identified $100,000 in advertising bought by a shadowy company tied to the Kremlin. Schiff said the Russia-linked advertising was designed to pit Americans against each other on some of the most divisive issues in the country and also criticized Facebook's algorithms that confirm people's biases.
The Editor says...
Political advertising is not the same as "tampering with an election."
Will Trump allow release of secret JFK assassination papers? The anticipated release of thousands of never-seen government documents related to President John F. Kennedy's assassination has scholars and armchair detectives buzzing. Now, they're waiting to see whether President Donald Trump will block the release of files that could shed light on a tragedy that has stirred conspiracy theories for decades. The National Archives has until Oct. 26 to disclose the remaining files related to Kennedy's 1963 assassination, unless Trump intervenes. The CIA and FBI, whose records make up the bulk of the batch, won't say whether they've appealed to the Republican president to keep them under wraps.
See also "Dorothy Kilgallen"
Inside the unsolved murder of JFK's mistress who some say 'had to die because she knew too much'. She met John F. Kennedy at a prep school dance and in the early 1960s, began an affair with the president that lasted until the time of his assassination. One year later, on Oct. 12, 1964, Mary Pinchot Meyer was shot dead while taking an afternoon walk on a Georgetown towpath in Washington, D.C., at age 43. Nearly fifty three years later, her murder remains unsolved. Was it a random act of violence or did someone want her dead?
Fake news writer in 2016 presidential election found dead. A writer of fake political news who previously said he felt responsible for President Trump's election has died near Phoenix, police said Tuesday [9/26/2017]. Maricopa County Sheriff's Office spokesman Mark Casey told The Associated Press that Paul Horner was found dead in his bed earlier this month. Casey said there was "evidence at the scene" that "suggested this could be an accidental overdose." The cause of Horner's death has not yet been finalized.
All Russian Roads Lead to DNC: Russian Purchased Facebook Ads Promoted Hillary Clinton and Black Lives Matter. A Russian firm linked to pro-Kremlin propaganda had advertised on Facebook during the election. The company spent only $100,000 on the Facebook ads but liberals believed this was enough to flip the election to Trump.
Classified US spy satellite launched from California. A United Launch Alliance Atlas 5 rocket carrying the classified NROL-42 satellite lifted off at 10:49 p.m. PDT Saturday [9/23/2017].
Senate overwhelmingly passed bill pumping $700 billion into military. The measure authorizes $700 billion in military spending for the fiscal year that begins Oct. 1, expands U.S. missile defenses in response to North Korea's growing hostility and refuses to allow excess military bases to be closed.
The Editor says...
Wow. I've never heard of a Senate bill that just flat-out refused to do something.
Hungary Builds a Wall, Cuts Illegal Immigration by Over 99 Percent. Hungary has slashed illegal immigration by over 99 percent after rolling out a series of powerful border fences in response to the European migrant crisis, possibly providing a lesson as to the potential impact of constructing President Trump's much-discussed southern wall in the U.S.
Gender-confused man commits suicide-by-cop:
Non-binary Georgia Tech student, 21, is shot dead by campus police. Georgia Tech police shot dead a barefoot student carrying a knife late on Saturday night [9/16/2017]. The student, 21-year-old Scout Schultz, who identified as gender non-binary, was seen walking toward police — who issued several warnings to drop what officers believed was a knife. The tense encounter was caught on camera — in which the student can be seen walking closer and closer to the police officers and shouting 'shoot me.'
Antifa Activists Beware: Knife Wielding Activist Shot at Georgia Tech. He screamed, "Shoot me". And you'll never guess what the police did.
They're rioting in Missouri again. In charging [officer Jason] Stockley with murder, prosecutors opted for a bench trial of Stockley rather than a jury trial. In a 30-page verdict delivered on Friday [9/15/2017], St. Louis Circuit Judge Timothy Wilson said the prosecutors failed to prove beyond a reasonable doubt that Stockley had murdered [suspected heroin dealer Anthony Lamar] Smith. He relied on expert testimony claiming that absence of DNA does not necessarily prove someone hadn't handled an item. He also said that a bystander's video evidence showed that Stockley — who was not wearing a jacket — had not tucked the gun in his belt and that the gun was too big to be concealed in his pockets. He also said that Stockley's "kill that m-----f-----" statement did not qualify as evidence of premeditation so much as it indicated high-stress frustration. In his closing remarks, Wilson wrote: ["]Finally, the Court observes, based on its nearly thirty years on the bench, that an urban heroin dealer not in possession of a firearm would be an anomaly.["] Ouch! The verdict didn't sit well with some of the Gateway City's more vibrant residents.
Equifax had 'admin' as login and password in Argentina. The credit report provider Equifax has been accused of a fresh data security breach, this time affecting its Argentine operations. Cyber-crime blogger Brian Krebs said that an online employee tool used in the country could be accessed by typing "admin" as both a login and password. He added that this gave access to records that included thousands of customers' national identity numbers.
FTC probes Equifax; top Democrat likens it to Enron. The U.S. Federal Trade Commission said on Thursday it was investigating Equifax Inc's massive data breach, and a top Democrat suggested the credit-monitoring company's corporate leaders might need to resign.
Is Your Refrigerator A National Security Risk? The federal government is worried some refrigerators and coffee pots could pose a national security risk, and it's taking action. Colorado's U.S. Senator Cory Gardner among a bi-partisan group of senators who are sponsoring legislation to secure the so-called Internet of Things — everyday devices that are embedded with computer chips and sensors. Gardner says those devices can be used as weapons of mass disruption.
Hackers Gain Direct Access to US Power Grid Controls. In an era of hacker attacks on critical infrastructure, even a run-of-the-mill malware infection on an electric utility's network is enough to raise alarm bells. But the latest collection of power grid penetrations went far deeper: Security firm Symantec is warning that a series of recent hacker attacks not only compromised energy companies in the US and Europe but also resulted in the intruders gaining hands-on access to power grid operations — enough control that they could have induced blackouts on American soil at will. Symantec on Wednesday [9/6/2017] revealed a new campaign of attacks by a group it is calling Dragonfly 2.0, which it says targeted dozens of energy companies in the spring and summer of this year. In more than 20 cases, Symantec says the hackers successfully gained access to the target companies' networks.
Custom upgrades add $600 million to Air Force One sticker price. The Air Force has awarded Boeing a $600 million modification to a previous contract to buy two commercial 747 jetliners, and convert them for the Air Force One. The additional money, according to an Air Force statement, is for design upgrades to the pair of planes that were originally destined to be sold to a now-bankrupt Russian airliner, which never took delivery. The contract is for the design of modifications to ensure the planes can accommodate the communications and security needs of the president. The actual work on the aircraft won't begin until sometime next summer, and will require a future contract, and many more millions of dollars.
Superman Protects Undocumented Workers From Armed White Supremacist in Latest Comic. Perhaps it is just a coincidence, but perhaps not. In the recent issue of Action Comics #987, "The Oz Effect," released Wednesday, Superman arrives in the nick of time to protect a group of undocumented immigrants from a white man sporting an American flag bandanna, wielding a machine gun, who is going to shoot them for taking his job.
Miss America Contestants Asked to Condemn President Trump. Though the ominous feeling of concern for those in the path of Hurricane Irma in Florida hung heavy in the air, the show must go on. Miss America 2018 on ABC aired September 10th and throughout the show, donations for hurricane relief were solicited for those affected in both Texas and Florida. Never fear, though. Politics dominated the final question competition and yes, it was all about President Trump. Breaking with the tradition of one question per finalist in the final round of competition, this year the pageant decided to ask two questions of each — described as one serious and one playful. The serious questions were saved for the last five finalists. Four of the five questions were political.
The one percent's new status symbol: Armed bodyguards on vacation. When Upper East Side dad Michael planned a French getaway for his family this summer, his first move wasn't to book a hotel. Instead, he contacted armed guards. Each morning in Paris, Michael (who requested a pseudonym because of privacy concerns), his wife and their 10-year-old son would stroll out of the Hotel George V, where suites can go for $5,000 a night, to meet their personal security detail: two strapping ex-military men who cost $2,000 a day.
Portland Deletes Its Gang List for Having Too Many Blacks. Portland is, famously, the whitest big municipality in the United States, which gives it some margin for error to do dumb stuff.
Wait Til You Hear Why Portland Oregon Dumped Its Gang Registry. On Sunday [9/10/2017], the Daily Caller reported that authorities in Portland, Oregon have decided to scrap their registry of known gang members out of concern that a majority of gang members are racial minorities. The registry was very useful in that when you ran a name through it, you could learn if the person was a gang member, what gang they belong to and what gang-related crimes they have committed. The city is claiming that doing away with the registry will not allow gang members to hide better. Besides, they had to eliminate the registry because all of the gang members were overwhelmingly black and Hispanic, making the registry racist.
Portland Police Are Purging Their Gang Database Because There Aren't Enough White Gangs. Portland police will no longer maintain a database of suspected gang members, due to concerns that the vast majority of people with the gang label are racial minorities. Starting Oct. 15, the Portland Police Bureau will end the 20-year practice of issuing gang member designations, which police say can lead to "unintended consequences" and a lifelong stigma even for those who have given up the gang lifestyle. Officials intend to notify the approximately 300 people on the gang list that the bureau will purge all records related to the designations, The Oregonian reported. "There are still criminal gang members. That doesn't go away because we don't have a gang designation," said Capt. Mike Krantz, according to The Oregonian. "We're not pretending gang violence doesn't exist. We're just taking this one thing away."
'Like moths to a flame': US-led coalition leave over 300 ISIS fighters stranded in the desert, using them as bait to target jihadists. Islamic State militants attempting to evacuate members stranded in the Syrian desert are being pummeled by US-led coalition air strikes, the military said Thursday [9/7/2017]. 'Like moths to a flame,' coalition spokesperson Army Col. Ryan S. Dillon told the military publication Stars and Stripes. Dillon said that at least 40 vehicles belonging to ISIS have attempted to rescue the stranded jihadists, including armored technical vehicles and a tank disguised as a truck.
Rand Paul: Use foreign aid to fund Harvey, Irma relief, FEMA. Kentucky Sen. Rand Paul is unveiling a blueprint to divert unspent foreign aid to cover hurricane relief and cleanup costs, an "America First" proposal to spend U.S. taxpayer money where it is needed most, Secrets has learned. Republican Paul, who has in the past targeted billions of tax dollars shipped to anti-American nations like Pakistan and Saudi Arabia, is eyeing an amendment to the proposed package to raise the debt ceiling and fund Hurricane Harvey relief. "As the Senate prepares to vote on hurricane aid, I will be introducing an 'America First' amendment to cut wasteful spending from abroad to pay for much-needed relief here at home," said Paul. "Moving forward, any new spending should be paid for," he added. The funds would come from foreign aid not already spent, about $20 billion.
New documents trigger questions about special treatment for Congress under Obamacare. An influential Obamacare opponent who was the architect of a Supreme Court challenge that threatened to unravel the law is raising questions over whether the District of Columbia's health exchange looked the other way so that employees of Congress and others could illegally enroll in a program meant to cover small businesses. Michael Cannon, the director of health policy studies at the libertarian Cato Institute, said that his latest findings indicate cause for a Department of Justice investigation that he believes could lead to criminal charges.
FEMA really does have a "Waffle House Index" for hurricanes — and they're not too happy about it. Records originally released to Adam Schweigert reveal the intricacies of the Federal Emergency Management Agency's (FEMA) much-rumored "Waffle House Index" (WHI) — and the agency's recent attempts to distance themselves from it. So, exactly what is the WHI? Well, before we can answer that question, we should clear up a few things for our readers from north of the Mason-Dixon — such as "What is Waffle House?"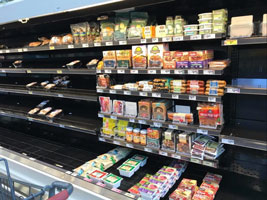 Texan Posts Photos of Absolutely Barren Grocery Store After Hurricane, With One Hilarious Exception. [Jennifer Lopez] Fuller is a food writer and foodie based in Houston. Fuller has donated her skills and time to helping people affected by the flood get food where and when they need it. While gathering supplies at a local grocery store last week, she posted multiple photos of the sparse and sometimes entirely empty shelves. Here are the sections and images of the completely picked over shelves: [...]
Even in a disaster no one wants the vegan food. [Photo]

California woman confronts dealership employee for taking her limited edition car on joyride. A California woman confronted a dealership employee on Friday after she and her husband spotted him taking her limited edition Chevy Camaro on a joyride for fast food. The confrontation was caught on a video that has gone viral.
Left-wing activists launch 'No Red Cross' campaign, ask for donor dollars. Activists are discouraging Hurricane Harvey donors from giving to the American Red Cross and urging them instead to contribute to left-wing causes, some of which are advocacy groups engaged in little if any emergency relief work. Linda Sarsour, a prominent Muslim and feminist activist, sent out a tweet encouraging donors to give to the Texas Organizing Project Education Fund, which conducts "direct action organizing, grass-roots lobbying and electoral organizing led by working families in Texas."
Linda Sarsour Steering Money to Political Group, Not Hurricane Harvey Victims. Anti-Israel, Sharia law loving activist Linda Sarsour sparked outrage after she asked her followers on Twitter to donate to help Hurricane Harvey victims, but the link takes you to a political activist group.
EPA determines 13 Superfund sites flooded and possibly damaged in Houston area. Long a center of the nation's petrochemical industry, the Houston metro area has more than a dozen Superfund sites, designated by the Environmental Protection Agency as being among America's most intensely contaminated places. Many are now flooded, with the risk that waters were stirring dangerous sediment.
New Texas law allows knives, swords in public places. A new Texas law makes it legal for anyone to walk down the street carrying a sword or even a machete. House Bill 1935 was recently signed into law, and starting September 1, long knives, daggers and even spears can legally be taken into public. The author of the bill, Representative John Frullo said its main purpose is to simplify the laws pertaining to knives and to limit their restrictions.
Mavericks owner Mark Cuban considering 2020 presidential run. Mark Cuban has his eye on the United States presidency although he hasn't said directly that he will run in 2020. On the "Rich Eisen Show" Tuesday [8/22/2017], the Mavericks owner spoke on a lot of issues, but some of what he and Eisen discussed was the possibility that he is considering making a run for the White House.
A thousand years from now, I wouldn't want to trade places with this guy:
Former Priest Jailed For Child Porn, Says He Did It For Revenge On God. A former Catholic priest who was sentenced Thursday to two years of imprisonment for possession and dissemination of child porn, said his crimes were his revenge against God. A New Jersey court sentenced Kevin Gugliotta to up to two years in jail and ruled that he must be registered as a sex offender for 25 years for one count of disseminating child pornography, according to Christian Today. Police arrested Gugliotta, then a priest in the Archdiocese of Newark, in 2016 and charged him with 40 accounts [sic] of spreading child pornography. Gugliotta told officers that he had downloaded and spread the illicit materials to spite God, who he believed was attacking him by causing him to lose high stakes poker games.
ESPN Pulls Announcer from UVa Football Game -- Because His Name Is Robert Lee. The man shown to the left is sportscaster Robert Lee. The man to the right is Confederate General Robert E. Lee. ESPN was afraid that viewers would mix them up. Mr. Lee (the one who didn't die in 1870) was scheduled to announce next weekend's University of Virginia football game against William and Mary. This match-up will be hosted in Charlottesville, which has a statue of Gen. Lee (who never provided NCAA play-by-play). ESPN decided that this was far too confusing for their viewers to process.
Asian Announcer Pulled off VA Football Game Because of His Name. The cultural totalitarians at ESPN pulled an Asian man off the Virginia football game because his name is Robert Lee, the same as Confederate General Robert E. Lee. These people are crazy.
The Editor says...
Ordinary viewers don't care what sports announcers' names are. It doesn't matter if the commentator's name is Chuck Roast or Patty O'Furniture: The names will be forgotten at the end of the broadcast, or about two seconds after the last time the names appear at the bottom of your TV screen. (And if those names never came up in superimposed text, who would notice?) I suspect that even the most rabid sports fan can't recall the names of the announcers on any televised sporting event they saw last week.
Muslim doctor prescribed more than 500,000 opioid pills since January, arrested. About 8 a.m. on Thursday, Michigan State Police raided the Dearborn Medical Clinic, where a doctor is accused of over prescribing opiates. Lt. Mike Shaw of the State Police described the clinic, located at Warren and Yinger Avenues, as a "pill mill" and said oxycodone is the drug most prescribed. It was attracting patients from all over at all hours of the day and night, becoming disruptive to the neighborhood.
Texas adds 19,600 jobs in July, its 13th straight month of employment growth. Texas added 19,600 jobs in July, a middling number on its own, but it's one that builds on just over a year straight of employment growth in the Lone Star State, data released Friday [8/18/2017] shows. Over the year, Texas added 293,400 jobs — the most of any state — followed by California, whose economy has grown by 276,400 jobs over the past year and Florida, which added 226,200. That all puts Texas' annual employment growth at 2.4 percent. According to the Texas Workforce Commission, that's twice the rate at this time a year ago.
U.S. Judge Orders Deportation of Convicted Terrorist and Women's March Organizer. A federal judge ordered Thursday [8/17/2017] that convicted Palestinian terrorist and Women's March organizer Rasmea Odeh be deported from the United States, and her citizenship, revoked. Odeh was previously convicted in Israel for masterminding a pair of 1969 bombings that left two civilians dead and fourteen injured. She was later released as part of a prisoner exchange, and she moved to the United States. When she entered the United States, Odeh stated she had no criminal record. In 2013, she was indicted in federal court for immigration fraud, and in 2015, was sentenced to eighteen months in prison. The prison sentence was to be followed by deportation.
Grassley: 'Partisan' Lawsuits Against Trump Should Also Implicate Clinton. Sen. Chuck Grassley (R., Iowa) is arguing that plaintiffs in three separate cases claiming President Donald Trump violated the Emoluments Clause should also sue Hillary Clinton. Grassley, the chairman of the Senate Judiciary Committee, suggested that Clinton may also have violated the clause when she was secretary of state, Circa reports. He called the lawsuits "partisan and narrow" in their scope.
Something stinks about Charlottesville. Evidence is turning up from, of all places, the Southern Poverty Law Center, as well as Breitbart and others, that this character, Jason Kessler, who organized the suspicious and supposed Alt-Right demonstration in Charlottesville, Va. that blew up in everyone's face, is a cunning lefty holdover from the Occupy Wall Street movement and a former Barack Obama supporter. I smell Soros money, sabotage, and Democrat dirty tricks here. [...] I have to wonder if this Kessler fellow, strong Barack Obama-supporter that he is, had a hand in making sure his Alt-Right marchers were clearly guaranteed to encounter a strong crowd of riled up counter-protesters as well.
Seattle's Statue of Communist Dictator Vladimir Lenin Under Fire. A growing number of people on social media are calling for the removal of Communist dictator Vladimir Lenin's statue in Seattle. Many social media users, from a prominent Seattle venture capitalist to the estimated 900 people who follow the Facebook group Seattle, Tear Down This Lenin Statue! are calling for Lenin's statue to be removed.
WaPo: Documents Show Russians Sought Meetings With Trump Campaign, and Team Trump Declined. [Scroll down] These freshly-revealed emails look like a conscientious campaign doing the right thing and expressing appropriate skepticism when approached about opportunities to huddle with the Russians. You can argue that maybe they turned down these contacts because they were involved with the Kremlin at a higher level elsewhere, but there's no proof of that. You can also contend, as WaPo's story does, that this further demonstrates Moscow's keen interest in establishing ties with the Trump camp. That's fine, but that Russian interest would need to have been improperly reciprocated and acted upon to be a scandal. Collusion requires at least two parties, by definition. So this strand of evidence cuts in Trump's favor.
New report claims hacked DNC emails which rocked the presidential election were actually a LEAK. A new report suggests the DNC hack, one of several that rocked the 2016 presidential election, was an inside job. According to The Nation, forensic experts and four former NSA employees claim to have new evidence that the Democratic National Committee hack happened locally with a memory key or other portable storage device. The experts speaking to The Nation argue the files were too large to have been transmitted over the internet, therefore they must have happened on site, by someone within the DNC.
Candidate To Be First Female Navy SEAL Officer Quits After A Week: Report. A woman aiming to become the first female Navy SEAL officer quit about a week into the initial training, Task and Purpose reported Thursday [8/10/2017]. The unidentified female candidate dropped out in early August during a three-week course in San Diego that began July 24.
Mysterious death of federal prosecutor on Hollywood beach ruled a suicide. Beranton J. Whisenant Jr., 37, had just started a new job in the Miami office of the U.S. attorney in January when his body was found floating in the surf on May 24. [...] Hollywood police said detectives and the Broward medical examiner determined Whisenant "died from a self-inflicted gunshot wound" before his body was discovered just south of Magnolia Terrace on Hollywood beach. It did not say why the investigation took so long to determine the cause of death.
Officials: Veteran's 'no foreigners' sale sign violates civil rights. A veteran's front-yard sign advertising the sale of his home violates state and federal anti-discrimination laws because it indicates the owner won't sell to foreigners, according to Michigan Department of Civil Rights officials.
Gym bans police officers, military because they might offend minority members. Jim Chambers, the owner of the gym, told 11Alive he took responsibility for the sign and wanted the message to be clear. [...] Chambers said law enforcement agents were not allowed in his business because their presence made his minority clientele uncomfortable.
The Editor says...
The only place more dangerous than a "gun-free zone" would be a "cop-free zone."
Attkisson v. DOJ: The Computer Intrusion Lawsuit against the Federal Govt. I'm frequently asked about the status of my lawsuit against the U.S. Department of Justice over the secret, unlawful intrusions into my computers, exposed in 2013. As my federal case moves slowly through court system, there is a new development: ongoing forensic work of my computer laptop system has revealed a second government Internet Protocol (IP) address used in the illegal cyber-attacks on my computer laptop system. The IP addresses don't belong there. In a new affidavit filed in federal court last week, cyber-security expert David Scantling states, "[T]he presence of these USPS addresses on [Attkisson's] computer is not a mistake; it is not a random event; and it is not technically possible for these IP addresses to simply appear on her computer systems without activity by someone using them as part of the cyber-attack."
GOP Pulls in $75M in Trump's First 6 Months, Double Obama's First 6 Months. The Republican National Committee is touting some big fundraising numbers bolstered by President Trump's appeal with his base, including small donors. The $75 million-plus brought in by the party in the first six months of this year is more than double the amount that Democrats raised during Barack Obama's first six months, ABC reported.
NBC Lawsuit: The Network's Desire for 'Attractive Employees' Created a 'Toxic Environment'. A former NBC employee claims the network blatantly looked for "good-looking employees" and asked that she submit photos before being allowed to interview. Stephanie Belanger has filed a lawsuit against the network, claiming that NBC's focus on beauty enabled a toxic, discriminatory environment, the New York Post reported Monday [7/31/2017]. In the lawsuit filed in Manhattan Supreme Court, Belanger alleges disability discrimination, sexual harassment, and termination after she complained. When Belanger was first contacted for a job as an audio-visual coordinator, the recruiter told her that NBC "specifically asked for good-looking employees."
Two Zeta Cartel Members Found Guilty of Murdering ICE Agent Jaime Zapata. Jose Emanuel Garcia Sota and Jesus Ivan Quezada Piña were found guilty of murdering ICE Agent Jaime Zapata Thursday by a federal jury. Both men are Mexican nationals and part of Los Zetas drug cartel. [...] In March an inspector general report confirmed the failure of the Obama Justice Department to arrest known straw purchasers working for the Zeta cartel, similar to tactics used in Operation Fast and Furious, also lead to Zapata's murder.
San Diego Teacher Thinks Citizenship Question Is 'Racist,' Refuses to Answer. A San Diego middle school teacher refused to answer a border patrol agent's question regarding her citizenship at a New Mexico checkpoint and was briefly detained. Her family members recorded the incident that has since gone viral, with her proclamation that "enforcing racist laws perpetuates institutional racism."
Caution: possible hoax.
'Fact checking' website Snopes on verge of collapse. Fact-checking website Snopes is on the verge of financial collapse after its owner was accused of embezzling company funds to pay for his contentious divorce battle and lavish overseas trips with his new wife, a former Las Vegas escort and porn actress. The company's financial woes have gotten so bad that Snopes' owner David Mikkelson started a crowd-funding website pleading for donations this week, which raised over $500,000 from generous readers in its first day. But DailyMail.com can disclose significant facts which are entirely missing from the fact-checking website's version of events — including the fraud allegations against Mikkeslon.
Compromised: Evidence Emerges Muddling Impartiality of Two Democrats on House Ethics Committee Nunes Probe. The top two Democrats on the House Ethics Committee appear to be compromised when it comes to the panel's probe of House Intelligence Committee chairman Rep. Devin Nunes (R-CA), Breitbart News has learned. Evidence demonstrating a preconceived bias against Nunes — from before the onset of an official investigation — has clouded the supposed impartiality of Reps. Ted Deutch (D-FL) and Yvette Clark (D-NY). Both of their offices have refused, when contacted by Breitbart News, to answer whether the members will recuse themselves from the investigation.
True Socialist: Apparently Bernie Sanders Is Stealing His Neighbor's 'Washington Post'. In perhaps the funniest and most fitting news of the year, WMAL radio host Chris Plante told his audience of a story he heard from friends about the elderly senator. A man living next to Sanders apparently called the [Washington] Post to complain that he was hardly ever receiving his subscription. After an investigation into the matter, the paying customer realized that it was his neighbor, Senator Sanders, who was stealing the paper right from under his nose.
The Company Behind Many Surprise Emergency Room Bills. Early last year, executives at a small hospital an hour north of Spokane, Wash., started using a company called EmCare to staff and run their emergency room. The hospital had been struggling to find doctors to work in its E.R., and turning to EmCare was something hundreds of other hospitals across the country had done. That's when the trouble began. Before EmCare, about 6 percent of patient visits in the hospital's emergency room were billed for the most complex, expensive level of care. After EmCare arrived, nearly 28 percent got the highest-level billing code.
Trump State Dept Unsure Why Palestinian Terrorists Kill Israelis. Officials in the Trump administration's State Department are standing by a recent report criticized by Congress that blamed Israel for terror attacks and claimed Palestinians rarely incite violence, telling the Washington Free Beacon that it remains unclear why terrorists engage in violent acts. Rep. Peter Roskam (R., Ill.), co-chair of the House Republican Israel Caucus, criticized the State Department Thursday [7/20/2017] for releasing a report portraying Israel as the culprit in terrorism and downplaying Palestinian incitement of violent acts against the Jewish state, the Free Beacon first reported.
NSA Officials and Computer Expert: Forensic Evidence Proves DNC Emails Were LEAKED, Not Hacked. Forensic studies of "Russian hacking" into Democratic National Committee computers last year reveal that on July 5, 2016, data was leaked (not hacked) by a person with physical access to DNC computers, and then doctored to incriminate Russia. After examining metadata from the "Guccifer 2.0" July 5, 2016 intrusion into the DNC server, independent cyber investigators have concluded that an insider copied DNC data onto an external storage device, and that "telltale signs" implicating Russia were then inserted. Key among the findings of the independent forensic investigations is the conclusion that the DNC data was copied onto a storage device at a speed that far exceeds an Internet capability for a remote hack. Of equal importance, the forensics show that the copying and doctoring were performed on the East coast of the U.S.
CBO Says McConnell Healthcare Bill Would Slash Deficits By $420 Billion, Leave 15 Million Uninsured. Another day, another CBO score for another version of the GOP's healthcare bill. This time, the agency estimates that McConnell's "Better Care Reconciliation Act" legislation would lower the federal budget deficit by $420 billion over the next 10 years by reducing spending for Medicaid and subsidies for nongroup health insurance. As The CBO notes, those effects would be partially offset by the effects of provisions not directly related to health insurance coverage (mainly reductions in taxes), the repeal of penalties on employers that do not offer insurance and on people who do not purchase insurance, and spending to reduce premiums and for other purposes.
Army to discharge sergeant who tried to keep secret data on bin Laden raid revealed by Obama. The Army has rejected an appeal from a 13-year public affairs sergeant and is kicking him out in a case tied to the Osama bin Laden raid, President Obama's speech about it and Secretary of State Hillary Clinton's mishandling of classified information. Staff Sgt. Ricardo Branch told The Washington Times that he must leave the Army by Aug. 1. His crime was mentioning in an internal military email the name of the aviation unit that flew Navy SEALs inside Pakistan airspace to kill the al Qaeda leader. The irony: He was trying to keep that fact out of a proposed article in an industry newsletter.
Exclusive: Conservatives launch war on Southern Poverty Law Center, promotes 'terrorism'. A coalition of conservative groups whose advocacy has been labeled "hate" by the leftist media-darling Southern Poverty Law Center are launching a counteroffensive Monday, accusing it of fueling hate, killing free speech and even encouraging terrorist-style attacks on those it doesn't agree with. The effort, which includes a video and planned Monday tweetstorm, takes aim at SPLC's so-called "hate map" which identifies groups it says promotes hate and extremism. It includes groups like the Ku Klux Klan, but also conservative nonprofits that promote traditional marriage, enforcement of immigration laws, and other policies it doesn't agree with.
Obama-appointed 'ethics' officer resigns - good riddance. When a partisan member of the bureaucratic swamp resigns, that's something to cheer about. And huzzahs were certainly in order last week when the nation's top "ethics" officer, Walter Shaub, announced that he is resigning, effective July 19. Barack Obama appointed Shaub to head the Office of Government Ethics (OGE) back in 2013. It's a five-year appointment, so Shaub's resignation merely ends his reign six months early. Shaub has already lined up a new gig. He is headed to the Campaign Legal Center, a partisan, Soros-funded advocacy group that has been working for years to restrict your First Amendment right to speak and engage in political activity. That tells you a lot about Shaub's politics and why his resignation is cause for celebration.
Russian Lawyer Who Met with Donald Trump Jr. Worked with Democrats for Years. The revelation that Donald Trump Jr. met for 20 minutes at Trump Tower with Russian lawyer Natalia Veselnitskaya in June 2016 has skyrocketed her to mainstream news media notoriety. Although she has been painted by Democrats as a Russian government official, numerous reports and photos show she has a long record of working with U.S. political figures, including many Democrats. For example, The Daily Caller News Foundation Investigative Group revealed on Wednesday [7/12/2017] that California Rep. Ron Dellums was a hired lobbyist for Veselnitskaya.
FEC Has Kept Documents About Democrats Secret For Years. Federal Election Commission (FEC) officials have withheld public documents for years, some of which would expose details about Democrats' taxpayer- and foreign-funded travel, The Daily Caller News Foundation's Investigative Group has learned. The FEC — which includes three commissioners each from Democratic and Republican parties — has withheld records related to 17 Freedom of Information Act (FOIA) requests filed more than three years ago, according to an agency document obtained by TheDCNF. Of the 17, 10 have been pending for nearly four years, another will be five this year and the oldest turned six in June. The requested documents span a variety of topics, ranging from communications regarding former FEC official Lois Lerner, the central figure in the IRS targeting scandal, to internal communications and commission policy documents.
Bezos, Slim, and Buffett, Publicly Pleading Poverty, Ask Congress for Help With Their Newspapers. It's the sort of brazen move that might ordinarily trigger a front-page news story or an outraged editorial — a bunch of rich individuals asking Congress to write them a law that would give them better negotiating power against other rich individuals. Yet in this case, the rich individuals wanting special treatment are the newspaper owners themselves. Washington Post owner Jeff Bezos (worth $83.9 billion, according to the Bloomberg Billionaire's Index), New York Times owner Carlos Slim (worth $61.1 billion), and Buffalo News owner Warren Buffett ($76.9 billion), publicly pleading poverty, are asking Congress for a helping hand in their negotiations with Google, controlled by Sergey Brin ($45.6 billion) and Larry Page ($46.8 billion).
Natalia Veselnitskaya Pictured With Obama Officals in DC on June 14th, 2016. At the heart of the current media Russian narrative du jour is a story about Donald Trump Jr. meeting with a Russian attorney named Natalia Veselnitskaya. That meeting took place on June 9th 2016 in Trump Tower. Now it is discovered via video and images, that only 5 days later, June 14th 2016, Ms. Veselnitskaya was a guest of former Obama administration Russian Ambassador Michael McFaul in Washington DC for a House of Representatives hearing on U.S. Policy Toward Putin's Russia.
NYPD cops turn their back on Mayor Bill de Blasio as he speaks at funeral for slain officer . [Miosotis] Familia, a 48-year-old single mother-of-three, was shot dead in The Bronx as she made notes in her patrol car in the early hours of July 5. Her killer, paranoid schizophrenic Anthony Bonds, 34, was gunned down by other police officers as he tried to flee. On Tuesday [7/11/2017], thousands packed World Changers Church in The Bronx to lay Familia, a single mother-of-three, to rest. Outside, scores more stood beneath screens and speakers which broadcast the service. When de Blasio appeared on screen, some turned their backs on him in a show of protest over his decision to go to Hamburg last week in the immediate aftermath of the officer's death, The New York Post reported.
New fears Drudge, InfoWars, Breitbart could face Dem FEC 'inquisition'. A revived bid by a top Federal Election Commission Democrat could lead to an "inquisition" against conservative media outlets like the Drudge Report, InfoWars and Breitbart that take political advertising and are overseen by right-leaning owners or editors, according to critics. The plan, set for discussion at Thursday's FEC meeting, could open the door to political subpoenas targeting the websites, their editorial news decisions, and their owners, maybe even Matt Drudge and Alex Jones, according to an expert analysis. In her effort targeting foreign influence in federal and state elections, Commissioner Ellen Weintraub would probe spending by overseas sources and even partially-foreign-owned U.S. firms on campaigns, including their media buys. Foreign influence is illegal in elections.
Google, Facebook Join Online Protest of Net Neutrality Rollback. How many online activists does it take to save Silicon Valley's favorite Obama-era regulation? Organizers of an online protest aimed at derailing a Republican plan to roll back net neutrality rules are hoping the magic number is 70,000. That's the number of sites and organizations — including Amazon.com, Google, Facebook and even President Donald Trump's favored medium, Twitter — that have pledged to participate.
New Research Shows Guccifer 2.0 Files Were Copied Locally, Not Hacked. New meta-analysis has emerged from a document published today [7/9/2017] by an independent researcher known as The Forensicator, which suggests that files eventually published by the Guccifer 2.0 persona were likely initially downloaded by a person with physical access to a computer possibly connected to the internal DNC network. The individual most likely used a USB drive to copy the information. The groundbreaking new analysis irrevocably destroys the Russian hacking narrative, and calls the actions of Crowdstrike and the DNC into question.
Alexa calls cops on man allegedly beating his girlfriend. A New Mexico man was arrested for allegedly beating his girlfriend and threatening to kill her — after Amazon's Alexa called police, authorities said. Eduardo Barros, 28, became angered with his unidentified girlfriend while house-sitting in Tijeras, about 15 miles east of Albuquerque, and the dispute suddenly turned physical on July 2, authorities said. During the assault, Barros waved a gun and threatened to kill the woman before he allegedly asked: "Did you call the sheriffs?"
MO Gov Signs 'Blue Alert' Bill to Help Protect Law Enforcement. Missouri Gov. Eric Greitens (R) last week signed into law the so-called "Blue Alert" bill, which creates a system similar to Amber Alerts that let law enforcement agencies and the public know when an officer has been assaulted. It also increases the penalties for assaults on law enforcement officers.
The Editor says...
When a cop has been assaulted, what are we supposed to do about it? Is there ever a case in which an officer is assaulted and no other officer is able to assist?
House Dem IT Suspects Wanted Untraceable Payments — and Sure Enough, Millions Disappeared. A Pakistani family under criminal investigation by the U.S. Capitol Police for abusing their access to the House of Representatives information technology (IT) system may have engaged in myriad other questionable schemes besides allegedly placing "ghost employees" on the congressional payroll. Imran Awan, his wife Hina, and brothers Abid and Jamal collectively netted more than $4 million in salary as IT administrators for House Democrats between 2009 and 2017. Yet the absence of signs of wealth displayed among them raise questions such as was the money sent overseas or did something other than paychecks motivate their actions?
Burger Joint Robotics Are Coming Soon. Fast-food restaurants are a major target for automation developers because of the high labor costs connected with preparing food and dealing directly with customers. Kiosks for ordering food have begun appearing as a result of their simple design. In February for example, Wendy's announced it would install kiosks in 1,000 restaurants (around 16 percent) by the end of the year.
DNC refuses to allow feds access to hacked email server. For a political party accusing the president of the United States of treason, the Democrats are being very reluctant to have authorities prove it. The email server that the Democratic National Committee say was hacked by the Russians is so far being kept out of reach of federal investigators looking into the issue. The only people who have examined the server are employees of the private cyber-security company the DNC hired to find out who hacked them. [...] Withholding access to the server raises troubling questions the DNC refuse to answer. Why did they refuse the assistance of DHS? Why are they not cooperating with Congress or the FBI? Just what is it they are trying to hide?
Killer Of U.S. Soldier To Get Apology And $10 Million From Trudeau Government. Canada's Liberal government is prepared to provide an apology and $10.5 million to the confessed killer of a U.S. soldier who spent time in Guantanamo Bay. According to multiple reports Tuesday [7/4/2017], Omar Khadr will be compensated in part because his interrogation at the hands of Canadian security was deemed "oppressive" by the Supreme Court of Canada. Khadar, who was born in Canada, was fighting with al-Qaeda forces in Afghanistan when he was 15. In a shoot-out with U.S. forces, Khadr confessed to killing U.S. Special Forces medic Sgt. Christopher Speer with a grenade.
Hacked computer server that handled DNC email remains out of reach of Russia investigators. It is perhaps the key piece of forensic evidence in Russia's suspected efforts to sway the November presidential election, but federal investigators have yet to get their hands on the hacked computer server that handled email from the Democratic National Committee. Indeed, the only cybersecurity specialists who have taken a look at the server are from CrowdStrike, the Irvine, California-based private cybersecurity company that the DNC hired to investigate the hack — but which has come under fire itself for its work. Some critics say CrowdStrike's evidence for blaming Russia for the hack is thin. Members of Congress say they still believe Russia was responsible but wonder why the DNC has never allowed federal investigators to get a look at the key piece of evidence: the server.
Lyme Disease Is Spreading, And It's Partly This Mouse's Fault. Ticks aren't born with the pathogens that cause the main tick-borne diseases in humans; they get them from feeding on animals that act as reservoirs of the bacteria and parasites. Scientists are especially interested in the host that seems to be by far the best at harboring Lyme disease: the white-footed mouse. And some researchers have noted that an abundance of the mice one year is linked to more Lyme disease in humans the next — suggesting that this relationship could matter a lot when it comes to reducing Lyme disease.
NYPD to deploy sand-filled trucks on July 4 — to prevent Muslims from plowing into crowds. The NYPD will deploy nearly 120 sand-filled trucks and "blocker vehicles" near July 4 fireworks viewing spots in Manhattan to prevent an attacker from plowing into crowds as terrorists have done in London; Berlin; Nice, France, and elsewhere in Europe. Speaking at police headquarters at the start of Independence Day weekend, Commissioner James O'Neill said the trucks have been parked strategically at large public gatherings like parades in New York City since after Bastille Day in July 2016, when 86 people were killed by a terrorist-driven truck that rushed into a crowd watching fireworks in Nice, France.
Whole Foods 'chicken salad' recalled for containing no chicken. Tuna and chicken have been needlessly conflated ever since a tuna company started marketing their canned fish products as "Chicken of the Sea." But now, Whole Foods has fallen victim to similar confusion, after one of their poultry suppliers mistakenly sent the store a large shipment of "chicken salad" that actually contained tuna.
Starbucks Crumbles As Investigator Finds 30% Of Coffee Tests Positive. Many people around the world enjoy iced coffee and other cool drinks from baristas employed by Starbucks, Caffe Nero, and Costa Coffee. However, they may want to think twice before ordering again. The BBC's "Watchdog" program performs consumer affairs checks on popular businesses. Their latest discovery found fecal bacteria in samples from the three popular coffee chains. Yes, that's right, bacteria that is present in feces is now included with customer's ice at Starbucks, Caffe Nero, and Costa Coffee. Samples taken from various stores found changeable levels of contamination. Head of policy at the Chartered Institute of Environmental Health Tony Lewis said that the amounts were "concerning." He added that the bacteria "should not be present at any level — never mind the significant numbers found."
The Biggest Scandal You've Never Heard Of. One of the most bizarre spectacles in Washington is flying almost completely under the radar, even though much of it is playing out in public. And, it begs one simple question: Is someone blackmailing one of the top members of Congress in plain sight?
SLPC Silencing Anti-Jihadist Muslim Activists, Sued for Defamation. On a recent appearance with Bill Mahar, [Maajid] Nawaz announced, "I'm sick to death of well-meaning... white men sitting in sweet Alabama — the Southern Poverty Law Center - created to defend people like me... they've decided to list me... as anti-Muslim extremist. I'm sick and tired of well-meaning liberal and left-leaning white men who decide I'm saying what they don't agree with about my own religious heritage." [...] Kudos to Nawaz for calling out the bullying SPLC for their tactics.
French Mayor Demands Pork in School Lunches to Promote Secularism. The conservative mayor of Chevigny-Saint-Sauveur has announced he will ban alternative school menus that do not include pork to promote secular values in schools. Mayor Michel Rotger, a member of the conservative Republican party, said the move would promote secularism but would also save the local government money saying 'alternative menus' led to too much waste, L'Express reports.
Christian bakers free to live out faith in Mississippi. The 5th Circuit Court of Appeals announced June 22 that it was overturning a lower-court decision a year earlier that stopped the Protecting Freedom of Conscience from Government Discrimination Act. HB 1523 was signed into law April 2016 by Gov. Phil Bryant but was challenged in the courts by homosexual activists. Last week's ruling found that those activists lacked legal standing because the new law had not harmed them. "The court determined," says attorney Kevin Theriot of Alliance Defending Freedom, "that the plaintiffs in this situation weren't even harmed enough to be able even to get into court, much less to win on the merits of the case."
Black Unemployment at Lowest Level in 17 Years. Unemployment among black Americans ages 16 years and over fell to 7.5 percent in May, its lowest level since December 2000. Black unemployment has been on the decline since February — falling from (February) 8.1, (March) 8.0, (April) 7.9, and (May) 7.5 percent, according to data from the Bureau of Labor Statistics. The national unemployment rate in May was 4.3 percent, its lowest level since May 2001.
Walker Battles Climate Change Believers to Reshape Department of Natural Resources. Wisconsin Democrats have demanded Gov. Scott Walker (R) join the U.S. Climate Alliance, a newly formed coalition of states that intends to move forward with the terms of the Paris climate accord after President Trump's decision to pull out of the agreement. "President Trump's rejection of fact, science and of the Paris Climate Agreement is an act that endangers every American. Gov. Walker's silence on this issue echoes this shared anti-environment, anti-middle class agenda," read the letter to Walker signed by 35 state representatives and 11 senators.
Illegals fleeing from Trump to Canada not faring too well there either. If you're that worried about being caught, Canada is famous for its incredibly friendly people, generally socialist environment, generous welfare benefits and back bacon. They're generally good with almost anyone showing up provided you're not too much of a hoser, eh? And to top it off, the new Prime Minister was no fan of Trump's either so he pretty much rolled out the welcome mat and said he wasn't going to be taking any new, extraordinary measures to stop the flow of illegal aliens. So how's that working out for them now?
Asylum seekers in Canada who fled Trump now trapped in legal limbo. Thousands of people who fled to Canada to escape President Donald Trump's crackdown on illegal migrants have become trapped in legal limbo because of an overburdened refugee system, struggling to find work, permanent housing or enroll their children in schools. Refugee claims are taking longer to be completed than at any time in the past five years, according to previously unpublished Immigration and Refugee Board data provided to Reuters.
Theater That Put On Trump Assassination Play Gets New $100,000 Grant. The Public Theater in New York has received an additional $100,000 grant from the federal government, fresh off its controversy for staging a Julius Caesar production where a Donald Trump lookalike is assassinated. Just days after controversy over the graphic mock Trump killing began, the National Endowment for the Arts announced its newest round of grants. The Public Theater received $100,000 for its New York Shakespeare Festival. This time the theater will do performances of A Midsummer Night's Dream.
Gowdy: Maybe DNC Did Not Cooperate With DHS Because There Was Something Else On That Server. Wednesday [6/21/2017] on Fox News Channel's "The Story," Rep. Trey Gowdy (R-SC) said it was concerning that while testifying before the House Intelligence Committee earlier in the day at a hearing on the alleged Russian hacking of the 2016 presidential election, former Homeland Security Secretary Jeh Johnson said his department's offer to help the Democratic National Committee was denied.
Judicial Watch Asks Trump Administration to End Congressional Obamacare Exemption. Judicial Watch requested the Trump administration stop members of Congress and their staff from unlawfully purchasing, with taxpayer subsidies, health insurance through the District of Columbia's small business exchange. The Judicial Watch request was made on June 14, 2017, to the Centers for Medicare Medicaid Services (CMS) as part of a process set out by the Department of Health and Human Services to reform the Patient Protection and Affordable Care Act (ACA), otherwise known as Obamacare.
Freighter Was On Autopilot When It Hit U.S. Destroyer. The deadly collision between a U.S. destroyer and a container ship June 17 took place while the freighter was on autopilot, according to Navy officials. The Philippines-flagged cargo ship ACX Crystal was under control of a computerized navigation system that was steering and guiding the container vessel, according to officials familiar with preliminary results of an ongoing Navy investigation. Investigators so far found no evidence the collision was deliberate.
Maritime Mystery: Why a U.S. Destroyer Failed to Dodge a Cargo Ship. There should have been lookouts on watch on the port, starboard and stern of the destroyer Fitzgerald — sailors scanning the horizon with binoculars and reporting by headsets to the destroyer's bridge. At 1:30 a.m. last Saturday, off the coast of Japan south of Tokyo, they could hardly have failed to see the 730-foot freighter ACX Crystal, stacked with more than 1,000 containers, as it closed in. Radar officers working both on the bridge and in the combat information center below it should have spotted the freighter's image on their screens, drawing steadily closer. And under standard protocol, the Fitzgerald's captain, Cmdr. Bryce Benson, should have been awakened and summoned to the bridge to assure a safe passage long before the ships could come near each other. But none of that happened.
FCC hits robocaller with agency's largest-ever fine of $120 million. The Federal Communications Commission has levied its largest fine ever, targeting a Florida-based robocall network it says was responsible for nearly 100 million calls over the last three months of 2016. The agency on Thursday [6/22/2017] proposed a $120 million fine against Adrian Abramovich of Miami, Fla., alleging his operation, doing business as Marketing Strategy Leaders, made 96 million spoofed robocalls during the period in which the FCC investigated. Of those calls, about 90% were made to wireless phones, with 10% to landline phones.
Runaway MTA Bus Rolls for Blocks, Hitting Cars and a Church in Brooklyn: Officials. A runaway MTA bus rolled for blocks down one Brooklyn street, hitting nearly a dozen parked cars and a church, and sending one man who had been changing a tire leaping out of the way to to save his life, officials say. Police say the driver of the bus got out of the vehicle around 12:30 a.m. Wednesday in Bushwick, but left it in neutral. The bus then rolled backward down the street, smashing into 10 parked cars before striking a church. No passengers were on the bus at the time. [Video clip]
Patagonia Devotes Itself to Moonbattery. Patagonia is no longer primarily about overcharging for outdoor clothing. It has other priorities.
Outdoor Clothing Corporation Patagonia Pledges to Lead Resistance to Trump. You would think that by now, stores would have learned their lesson about making politically charged statements, but apparently there are still some morons dedicated to making that mistake. Like outdoor clothing retailer Patagonia, whose CEO has decided that she is going to "lead the resistance" against President Trump.
Independent group releases new report on Seth Rich's murder investigation. A new report has been released by an independent group on the investigation into the death of DNC worker Seth Rich, who was murdered last July in DC. Rich's killer remains on the loose, and for months now a group of George Washington University grad students, called the Profiling Project, have been digging into the case. The Profiling Project released their initial report on the investigation Tuesday [6/20/2017] in [a] press conference.
Canada Legalizes Sex With Animals. [Scroll down] So next time Canada is hit with calamities do not get angry when I do not care. What an evil wicked generation full of the devil and on the road to hell!
Tears — and questions — on the ramming of USS Fitzgerald. Fitzgerald, at 8,900 tons, was struck directly in its forward starboard quarter by a massive container-cargo freighter, the 29,000-ton ACX Crystal, at about 2:30 a.m. Some two-thirds of the crew would've been off-duty, presumably sleeping, when the impact occurred, causing substantial hull damage and massive flooding. Seven sailors died. It's far too early to draw even speculative conclusions about the collision, but the question is inescapable: How could a nimble warship like Fitzgerald allow herself to be run down by a lumbering, cargo-container laden freighter?
How Could This Happen? On Saturday, at about 2:30 AM local time, the destroyer USS Fitzgerald (DDG 62) and the Philippine container ship ACX Crystal collided southwest of Yokosuka, Japan — the home of the United States Navy's Seventh Fleet. [...] It is difficult to understand how something like this could happen, given the size of the vessels, the well-understood rules that govern the movement of ships, the expanse of the ocean, the technology available to avoid collisions, and the (relatively) slow speed at which ships move. So-called "background" information was provided in the cable which gave vague details on a 2006 nuclear smuggling sting operation in which the U.S. government took possession of some HEU previously owned by the Russians.
There's a strange reason for all those quakes near Harrison. Ten earthquakes just north of Harrison, Arkansas, in the past five days? Blame it on nearby Bull Shoals Lake, swollen by spring floods. The lake, which straddles the Missouri-Arkansas border, has risen 42 feet since the first of March, adding more than 6 trillion pounds of water weight to the lake basin. That crushing weight triggered a 3.6-magnitude earthquake north of Harrison on Sunday and at least nine more in the following days, according to David Johnston, earthquake geologist with the Arkansas Geological Survey.
North Carolina man receives shocking $100 million charge on water bill. The News & Observer of Raleigh reports that Kieran Healy of Orange County in central North Carolina got a water bill for $189.92. The service charge was a dollar shy of $100 million.
Confirmed: Obama Had His Own 'Back Channel' To Moscow. The Obama administration had a "back channel" to communicate with Russian officials, according to a new report detailing Moscow's efforts to delegitimize the U.S. presidential election results. The news comes after Trump White House aide Jared Kushner was criticized for allegedly trying to open a back channel line of communications with Russian officials during the transition last year. Former intelligence officials called Kushner's alleged back channel "dangerous," but now Bloomberg reports the Obama administration had its own back channel to Moscow.
African-American History Museum Sued for Censoring Pro-Life Display. Two African American pro-life leaders filed a lawsuit Friday against the National Museum of African American History and Culture in Washington, D.C., alleging that it violated their rights to freedom of speech and religious liberty. The lawsuit stems from an incident on Feb. 1 when the Rev. Clenard H. Childress Jr. and Jacqueline Hawkins, two African American pro-life advocates, set up a display outside the Smithsonian's new museum in downtown Washington, D.C. The pro-life display was a project of the Center for Bio-Ethical Reform, a California-based pro-life organization, which also is a party in the lawsuit, Christian Post reports.
Qatar: Helium Plants Close Because Of Gulf Boycott. Qatar, the world's second largest helium producer, has closed its two helium production plants because of the economic boycott imposed on it by other Arab states, industry sources told Reuters on June 13. The helium plants operated by RasGas, a subsidiary of state-owned Qatar Petroleum, were shut because Saudi Arabia closed its border with Qatar, blocking overland exports of the gas. The two plants have a combined annual production capacity of approximately 2 billion standard cubic feet of liquid helium and can meet about 25 percent of total world demand for the gas, according to RasGas' website.
'We've been living a lie!' Twitter has meltdown when it discovers that Sasha Obama's real name is Natasha. Sasha Obama turned sixteen on Saturday, a day before Twitter was shocked to discover (again) that the former First Daughter's real first name isn't Sasha, but Natasha.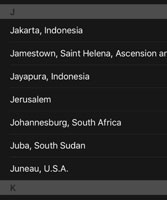 A bug, not a feature. Dear Apple CEO Tim Cook, I am writing to report a bug in the Clock application of your iOS operating system (10.3.2), found on my new iPad. Somehow the country associated with Jerusalem seems to be missing! Almost every other city, even Ittoqqortoormiit, has a country. But Jerusalem does not (Taipei also lacks a country, but I will leave that to someone else to argue about). I know this has to be a bug, because Jerusalem is in Israel! Not only is Jerusalem in Israel, it is the capital of Israel, and has been since the modern state was founded in 1948 (it was also the capital of David's kingdom, back around 1000 [BC]). Israel's Knesset meets there, its Prime Minister's office is there, and there are even several authorized Apple dealers there. So how can you not know?
Judicial Watch Sues Justice Department for Records about Forcing Corporations to Fund Leftist Groups. Judicial Watch announced today [6/12/2017] that it has filed a Freedom of Information Act (FOIA) lawsuit against the U.S. Department of Justice for records relating to an Obama administration policy of settling agency lawsuits against corporate defendants by requiring that the corporations make "donations" to left-wing interest groups La Raza, the Urban League and the National Community Reinvestment Coalition.
The Conspiracy to Silence a JFK Assassination Theorist. Robert Groden has been issued 82 tickets by the city of Dallas and arrested twice. His offense? Running a table in Dealey Plaza on weekends offering passerbys an interpretation of the JFK assassination that conflicts with what Groden calls "the official fiction." Groden's attorney, Brad Kizzia, uncovered emails between the Dallas City Council and an institution called the Sixth Floor Museum that references "how to deal with the vendor problem in Dealey Plaza." Kizzia's assumption is that the Sixth Floor Museum, an institution dedicated to telling the official story of the JFK asssassination, saw Groden as a nuissance and was conspiring with the city drive him out.
'Anti-Fascists' Crash Nationwide Protests Against Sharia Law. Protesters campaigning against Sharia Law were met with a number of counter-demonstrations on Saturday, as anti-Sharia rallies took place in 28 cities across America. The rallies, which were organized by the national security organization ACT! for America, attracted strong support in cities such as Phoenix, Chicago, Austin, Atlanta, New York, Boston, and Seattle.
Hawaii ignores Trump, is first state to pass law committing to Paris Climate Accord. The governor of Hawaii on Tuesday [6/6/2017] signed a bill that aligns the state's carbon emissions with the Paris climate accord. Gov. David Ige signed the bill that calls on documenting sea level rise and set strategies to reduce greenhouse gas emissions. "Many of the greatest challenges of our day hit us first, and that means that we also need to be first when it comes to creating solutions," Mr. Ige, a Democrat, said, according to The New York Times. "We are the testing grounds — as an island state, we are especially aware of the limits of our natural environment."
Watch Jon Ossoff Lose The Entire Special Election Debate In Less Than Four Minutes. Democratic congressional candidate Jon Ossoff struggled through a brutal four minutes in Georgia's special election debate Tuesday night [6/6/2017] after Republican Karen Handel called him out for not living in the district he is hoping to represent.
James Comey's Media Leak Conduit, Daniel Richman, Goes into Hiding. Oh, this is transparently suspicious. But don't anticipate the media to point out that transparently innocent people do not need to duck for cover. The Columbia University professor, Daniel Richman, that fired FBI Director James Comey utilized as the go-between to provide leaks to the media, has gone into hiding.
USPTO director Michelle Lee has resigned without warning. Director of the US Patent and Trademark Office Michelle Lee resigned today [6/6/2017], without explanation. Lee, who has been director of the office since 2014, was a favored candidate by the tech sector, who thought she brought a balanced approach to patents. She is a former Google lawyer and was one of the first corporate lawyers to speak out about the problem of so-called "patent trolls." Lee took office at a time when the tech sector was at odds with the pharmaceutical lobby and trial lawyers over a proposed patent-reform law, which did not end up passing.
The Raspberry Pi and Other SBCs Are the IBM PCs of Our Time. The Raspberry Pi and other single-board computers like it have nailed a combination of low cost, easy availability in high quantities, and a pleasure to program. The successive generations have worked out the kinks of the platform and the latest editions are both powerful beasts, and pretty solid. The low price has enticed many developers to build libraries and frameworks around the Pi, making it accessible to less hardware-savvy developers.
10,000 people falsely claim to have been at Manchester attack to get free Ariana Grande tickets, sales outlet says. Music fans in Britain will come together Sunday for the event "One Love Manchester," featuring major international acts including Ariana Grande, Justin Bieber and Usher, plus many more. The event was announced after a suicide bombing shortly after a Grande concert in Manchester last month left 22 people dead. Proceeds from the concert, which will also be broadcast around the world, will go to a fund designed to help those affected by the attack and their families. But planning for the event has been hindered by allegations that 10,000 people have fraudulently applied for tickets.
Disability attorney who stole $600M from the government disappears, FBI says. Eric Conn pleaded guilty in March to stealing from the federal government and bribing a judge. He was ordered to pay back tens of millions of dollars. His sentencing was scheduled for next month. The FBI said Saturday [6/3/2017] that Conn violated the conditions of his bond by removing his electronic monitoring device which prompted the U.S. District Court to issue a warrant for his arrest.
New Batch of DNC Conspiracy Theories Emerge After Prosecutor Found Dead on Florida Beach. Last week, federal prosecutor Beranton Whisenant was found dead on a beach in Hollywood, Florida, which is in ex-DNC chairman Debbie Wasserman Schultz's district. Police say Whisenant suffered head trauma possibly caused by a gunshot, according to the Miami Herald. [...] Whisenant worked in the major crimes unit in the U.S. Attorney's office in Miami and usually dealt with immigration cases. ABC News reported that he "had been working on visa and passport fraud cases, according to court documents." [...] Some believe that he was investigating the immigration status of the Awan brothers, the Pakistani congressional IT aides who have been accused of stealing equipment and the possible breaches of the House IT network. Imran Awan worked for Debbie Wasserman Schultz.
Firm involved in DNC lawsuit got 'voice changer' call from Debbie Wasserman Schultz' office. This is a very strange story. A law firm which represents Bernie Sanders supporters in a class-action lawsuit against the Democratic National Committee (and against former DNC chair Debbie Wasserman Schultz) received a call asking about the case. The caller's voice was disguised, but when the firm checked the number on caller ID, it came up as one of Debbie Wasserman Schultz' offices. [...] I don't know anything about spoofing phone numbers but it does strike me as odd that someone would make the effort to disguise their voice electronically and then apparently forget about the caller ID. If you wanted to make an anonymous call, wouldn't it be better to hide the phone number and talk like a normal person? In this case, the voice changer just seems to draw attention to the call.
Donald Trump Signs Bills Assisting Law Enforcement: 'We Are Behind You 100 Percent'. President Donald Trump signed two bills on Friday assisting law enforcement officers, vowing to back the community "100 percent." "We are here today to reaffirm our unbreakable support for the American heroes who keep our streets, our homes, and our citizens safe, and they've been doing an amazing job under very adverse conditions," Trump said during a signing ceremony at the White House. Trump signed the Public Safety Officers' Benefits Improvement Act, a bill to help streamline benefits for disabled officers and the families of fallen officers.
Exclusive: Attorney To File Lawsuit In Seth Rich Murder Mystery. Washington, D.C. lobbyist and attorney Jack Burkman is filing a lawsuit Wednesday [5/31/2017] to force the Washington, D.C. Metropolitan Police Department (MPD) to release information regarding the murder of Democratic National Committee (DNC) staffer Seth Rich. "The release of this crucial material will help bring peace to the victim's family, and it will help to either confirm or refute the various theories that swirl about this important murder case," the lawsuit says.
D.C. Police Chief Who Oversaw Seth Rich Murder Socialized With Top Democrats, Debbie Wasserman-Schultz. More and more evidence is revealed every day, that points to the real possibility that murdered DNC staffer Seth Rich was the person who leaked the DNC emails to Wikileaks, and that there is an all-out effort to cover it up, or completely dismiss it as a "tin-foil hat" theory by social media platforms, the leftist media and the Democrat Party. Twitter just suspended the WND account for posting a story that suggested disgraced DNC chief and top Democratic strategist Donna Brazile may have interceded in the Seth Rich murder investigation.
This Dystopian Device Warns You When AI Is Trying to Impersonate Actual Humans. Scared of a future where you can no longer discern if you're dealing with a human or a computer? A team of Australian researchers have come up with what they call the Anti-AI AI. The wearable prototype device is designed to identify synthetic speech and alert the user that the voice they're listening doesn't belong to a flesh-and-blood individual.
Wasserman Schultz Threatened Cops for Pursuing Her IT Staff Hackers. Rep. Debbie Wasserman Schultz threatened the chief of the U.S. Capitol Police with "consequences" for holding equipment that she says belongs to her in order to build a criminal case against a Pakistani staffer suspected of massive cybersecurity breaches involving funneling sensitive congressional data offsite. The Florida lawmaker used her position on the committee that sets the police force's budget to press its chief to relinquish the piece of evidence Thursday [5/25/2017], in what could be considered using her authority to attempt to interfere with a criminal investigation.
Veterans unite, fight HOA's claim that American flag threatens 'theme of the community'. Two U.S. military veterans are making national headlines for their fight to fly the American flag. A Georgia homeowners association recently informed U.S. Navy veteran Tom Wilder and Air Force veteran Pete Rockett that American flags flown outside 23 designated holidays constitute a threat to the "aesthetic and architectural theme of the community." The men told Fox News Channel on Thursday [5/25/2017] that they are ready for a legal fight.
Taxpayer Funded University Identifies as "Law Enforcement Agency". The University of North Carolina at Chapel Hill has turned down a television station's open records request by claiming that it is a law enforcement agency. UNC Chapel Hill officials made their declaration that the taxpayer-funded, 29,000-student school is actually a very large crime-fighting force after Charlotte CBS affiliate WBTV requested public records from Jeffrey B. Welty, an associate professor within the UNC School of Government.
They're Off to Pakistan. In February, we noted the strange case of the three Awan brothers, who got themselves hired as IT professionals, working for a number of Democratic Congressmen at an extraordinarily high rate of pay. They had access to intelligence and homeland security information, among much else, but were fired weeks after the Obama administration left office.
DHS chief: If you knew what I knew about terror, you'd 'never leave the house'. Homeland Security Secretary John Kelly on Friday [5/26/2017] said the terror threat is worse than most realize, saying some people would "never leave the house" if they knew the truth. "I was telling [Fox host] Steve [Doocy] on the way in here, if he knew what I knew about terrorism, he'd never leave the house in the morning," Kelly said on "Fox & Friends." He noted there were four major terror attacks in the last week — in England, Egypt, the Philippines and Indonesia — "by generally the same groups."
Dems Say They Know Little About IT Staffers Suspected Of Accessing Sensitive Congressional Info. U.S. Capitol Police and other agencies are probing the cyber activities of three brothers who had jobs as congressional staffers at the office of information technology for lawmakers on the House Permanent Select Committee on Intelligence, The Daily Caller News Foundation first reported. Brothers Imran, Abid and Jamal Awan also provided their services for other Democratic members in the lower chamber. When they came under suspicion by law enforcement for accessing the House network without permission last February, they were all banned from accessing it. While some Democratic lawmakers dismissed Imran from their employ when the story, others, like Florida Democratic Rep. Debbie Wasserman Schultz kept him on.
John Brennan Completely Contradicts FBI Director James Comey on Congressional Notification. Today [5/23/2017] former CIA Director John Brennan testified to congress on the Russian counter-intelligence operation which began in July 2016. Today, John Brennan completely contradicted the March 20th, 2017, testimony of former FBI Director James Comey.
California Democrats Claim Their Party's Chair Election Corrupted Because Of Lack Of VOTER IDs. [Kimberly] Ellis, the former director of Emerge America, a women's political organization, lost the election by a narrow margin of 62 votes out of 3,000 cast. Her loss immediately set off protests from hundreds of her backers, many of whom charged that there were irregularities that included allowing voters to cast proxy ballots without proper ID.
House IT Aides Fear Suspects In Hill Breach Are Blackmailing Members With Their Own Data. Congressional technology aides are baffled that data-theft allegations against four former House IT workers — who were banned from the congressional network — have largely been ignored, and they fear the integrity of sensitive high-level information. Imran Awan and three relatives were colleagues until police banned them from computer networks at the House of Representatives after suspicion the brothers accessed congressional computers without permission. Five Capitol Hill technology aides told The Daily Caller News Foundation's Investigative Group that members of Congress have displayed an inexplicable and intense loyalty towards the suspects who police say victimized them. The baffled aides wonder if the suspects are blackmailing representatives based on the contents of their emails and files, to which they had full access.
House Aides Wonder if Dem IT Suspects Are Blackmailing Members of Congress. The Pakistani clan that managed office information technology for congressional Democrats until they were accused of data theft in February and banned from the network still have not been charged with a crime, The Daily Caller reported Monday. What's more, it's not even clear whether or not they are still employed by Democrat members of Congress. The lack of action on the case has reportedly baffled congressional technology aides who now "fear the integrity of sensitive high-level information." The strange passivity Democrats have demonstrated since the breaches were discovered have some even wondering whether blackmail is involved.
PC Police: Seattle cops told to replace "suspect" with "community member". In an effort to be more sensitive and less judgmental, an edict was recently issued to law enforcement in the liberal paradise of Seattle that from now on, the correct term for "suspect" when writing up reports should be "community member".
Russia Special Counsel Mueller Worked with Radical Islamic Groups to Purge Anti-Terrorism Training Material Offensive to Muslims. Now that Robert Mueller has been appointed special counsel to investigate if Russia influenced the 2016 presidential election it's worth reiterating his misguided handiwork and collaboration with radical Islamist organizations as FBI director. Judicial Watch exclusively obtained droves of records back in 2013 documenting how, under Mueller's leadership, the FBI purged all anti-terrorism training material deemed "offensive" to Muslims after secret meetings between Islamic organizations and the FBI chief. Judicial Watch had to sue to get the records and published an in-depth report on the scandal in 2013 and a lengthier, updated follow-up in 2015. As FBI director, Mueller bent over backwards to please radical Islamist groups and caved into their demands.
Slain DNC Official Contacted Wikileaks? The young Democratic National Committee official rumored to have leaked DNC documents to WikiLeaks and who was murdered in the nation's capital last year was, just as previously claimed, in touch with Julian Assange's document-dumping hacktivist group, media reports confirm. This raises the possibility that Russia had nothing to do with the attacks on the DNC's computer servers — assuming those actually took place. And if Russia didn't hack the DNC, then the left-wing conspiracy theory that Russian President Vladimir Putin launched cyber-attacks on the DNC to help Donald Trump win the election — and that Trump knowingly colluded with the Russians in those attacks — is undermined.
School district pulls '13 Reasons Why' book from libraries. As a Colorado community mourns the loss of seven students who recently killed themselves, a school district official ordered librarians to temporarily stop circulating a book that's the basis for Netflix's popular new series "13 Reasons Why," which some critics say romanticizes suicide.
There's a reason they're called "anchor stores." When they sink, you're sunk.
The fall of retailers means doomsday for malls. The time-honored multigenerational giants like Macy's, Sears and JCPenney are all looking at a dramatically different future. Macy's stock collapsed 17 percent after Thursday's [5/11/2017] first-quarter report. And high-end retail behemoths like Nordstrom are getting clobbered, too. Shares of that politically petulant retailer fell 11 percent Thursday on news of its first-quarter results. Better take a good look, because this may be last call for the mall. The rise of online retailing and the disenchantment of shoppers with the department store is rapidly leading to the demise of American shopping meccas. For decades, malls have been anchored by super-sized department stores occupying tens of thousands of square feet.
NYU accidentally leaked military code-breaking computer project to the internet. A super-secret computer project designed to break military codes turned out to be pretty easy to crack — because New York University engineers accidentally put the whole thing on the internet, according to a report. An anonymous digital security researcher identified files related to the project while hunting for things on the internet that doesn't belong there, The Intercept reported Thursday [5/11/2017]. The cyber sleuth, who requested anonymity to protect his day job, used a program called Shodan, a search engine for internet-connected devices.
DNC Lawyers Argue DNC Has Right to Pick Candidates in Back Rooms. On April 28 the transcript was released from the most recent hearing at a federal court in Fort Lauderdale, Fla., on the lawsuit filed on behalf of Bernie Sanders supporters against the Democratic National Committee and former DNC chair Debbie Wasserman Schultz for rigging the Democratic primaries for Hillary Clinton. Throughout the hearing, lawyers representing the DNC and Debbie Wasserman Schultz double down on arguments confirming the disdain the Democratic establishment has toward Bernie Sanders supporters and any entity challenging the party's status quo.
Texas Committee Passes Bill to Review and Reject Unconstitutional Federal Acts. On Thursday [5/4/2017], a Texas House committee passed a bill that would create a mechanism to review federal laws and end state cooperation with enforcement of those determined to violate the U.S. Constitution. This process would set the stage to effectively block some federal laws and acts in the Lone Star State.
Craigslist seller missing after meeting would-be buyer, foul play suspected. Atlanta police suspect foul play in the case of a missing man who posted a Craigslist ad for a vintage truck and disappeared after meeting a would-be buyer. Police found the truck belonging to 44-year-old Vicente Cruz in a motel parking lot with blood inside, WGCL-TV reported Saturday [5/6/2017].
The Editor says...
Craigslist would function as intended only among moral and religious people. It is wholly inadequate to the transactions of any other.
Texas Joins Call for Convention of States to Rein In Washington. The Republican-controlled Texas Legislature passed a Convention of States Resolution, becoming the eleventh. Article V of the U.S. Constitution allows for a Convention of States to restrict the power of the federal government. Texas State Representative Rick Miller (R-Sugar Land), one of the authors of the measure, told Breitbart Texas there were 12 other states in the country waiting to see what Texas was going to do. He says North Carolina is poised to be the next state to pass a resolution.
Texas Becomes 11th State to Call for Article V Convention. On Thursday, May 4, 2017, the Texas legislature passed a resolution calling for a Convention of States for the purpose of proposing amendments to the U.S. Constitution. The resolution (SJR2), having a total of 72 co-authors, was passed 217 to 213 as nearly 250 supporters watched from the Gallery. The resolution comes after the Senate passed its own version on February 28, making the Lone Star State the 11th state to call for a convention as outlined in Article V of the Constitution.
153,156,000 Employed Americans in April, 3rd Straight Record; Unemployment Rate Dips to 4.4%. The number of employed Americans set a third straight monthly record in April, increasing by 156,000 to 153,156,000; and the nation's unemployment rate dropped a tenth of a point to 4.4 percent. On the negative side, the Labor Department's Bureau of Labor Statistics said the labor force participation rate dropped a tenth of a point in April; and the number of Americans NOT in the labor force increased for the second straight month to 94,375,000, compared with 94,213,000 in March. The numbers are important: People who are employed have Social Security and other payroll taxes deducted from their paychecks, and those taxes help to support many other people who do not work for various reasons and who may receive taxpayer-funded entitlements or benefits.
Saudis take 100% control of America's largest oil refinery. America's largest oil refinery is now fully owned by Saudi Arabia. Saudi Aramco, the kingdom's state-owned oil behemoth, took 100% control of the sprawling Port Arthur refinery in Texas on Monday, completing a deal that was first announced last year. Port Arthur is considered the crown jewel of the US refinery system. The Gulf Coast facility can process 600,000 barrels of oil per day, making it the largest refinery in North America.
Court Docs: Wasserman Schultz IT Guy Installed Wiretaps, Threatened Kidnappings. A former congressional information technology (IT) aide allegedly threatened to have his stepmother's Pakistani relatives kidnapped if she talked to U.S. law enforcement authorities, according to court documents obtained by The Daily Caller News Foundation's (TheDCNF) Investigative Group. "Imran Awan threatened that he is very powerful and if I ever call the police again, [he] will ... kidnap my family members back in Pakistan," Awan's stepmother, Samina Gilani, claimed in the documents filed April 14 in Fairfax County, Va., in the case of Americo Financial Life and Annuity Insurance Company v. Abid A. Awan and Samina Ashraf Gilani. Imran Awan and his brothers Abid and Jamal are under criminal investigation by U.S. Capitol Police on suspicion they abused their administrator-level access to sensitive congressional data, as reported Feb. 4 by TheDCNF.
Arizona woman discovers note from 'Chinese prisoner' in purse bought at Walmart. A woman in Arizona said she made a stunning discovery inside a new purse she bought at a Walmart: A note apparently written by a desperate prisoner in China. Laura Wallace found the message, written in Chinese, tucked inside the zipper compartment of the purse she purchased at a Sierra Vista Walmart, KVOA reported.
Tennessee Bill to Protect 'Natural and Ordinary' Meaning of Words Is Veiled Anti-LGBTQ Law, Opponents Say. What's in a word? According to a bill passed by lawmakers in the Tennessee Senate Thursday, certain words should only be allowed to have "natural and ordinary" meanings. In this case, the words in question could be "husband" and "wife." Tennessee's House Bill 1111 (also known as Senate Bill 1085) has caused quite a bit of controversy for a seemingly slight change to an existing state code. In layman's terms, the new Tennessee law could make it so that marriage is inadvertently defined as between a man and a woman only — and prevent other currently evolving definitions of gender from being permissible.
IRS Agents Raid The Offices Of Posh-Living Televangelist Benny Hinn. Criminal investigators from the Internal Revenue Service and the U.S. Postal Service raided the Grapevine, Texas offices of televangelist Benny Hinn on Wednesday afternoon [4/26/2017]. Hinn is famous for his stadium-filling "Miracle Crusades." At these revival-style events, held worldwide, Hinn claims to use special, supernatural power to heal people suffering from terminal diseases and various handicaps.
Advanced Talks Underway For New Conservative Network Amid Fears Fox News Moving Too Far Left. On the heels of major shakeups at the Fox News Network, an alternative conservative network is being actively discussed amongst conservative fat cats. A well-placed source close to the proposal tells Mediaite that serious discussions are underway to create an alternative conservative cable network on the belief that the Fox News Network is moving too far to the left. The source, who is engaged in the talks, says a meeting is planned for today with two prominent high-powered television executives, some underperforming conservative networks and people who have an interest and the ability to fund a new network.
Report: A More Conservative Alternative To Fox News Is In The Works. According to a source close with the negotiations, "conservative fat cats" are talking very seriously about launching a rival to Fox News Network. The reports come amid continued internal turmoil within the solitary mainstream right-leaning news network, turmoil largely caused by external scrutiny over sexual harassment allegations directed at two high-profile figures and what appears to be a power shift at the top.
The Pope Heads To Egypt To Defend Islam. The worst part about this is the fact that because this man is Pope, all too many Catholics, including some in positions of high authority, treat him as if he were a divine oracle, his every utterance to be revered, respected, studied, and followed. [...] This leads them into impossible positions. When Pope Benedict XVI appeared to criticize the aspects of Islam that incite and justify violence, they allowed for criticism of Islam. When Francis showed himself to be an Islamic apologist, they became Islamic apologists. All too many Catholic leaders and institutions, in other words, are more interested in being papists than in being truthful. They would rather show loyalty to the Pope, no matter how damaging his utterances, than stand for the truth on the own against the Pope. The contradiction is clear, and absolute. If the Catholic Church has become one of Islam's loudest boosters, then those who are aware of the nature and magnitude of the jihad threat, rooted in Islamic texts and teachings, have to make some decisions about where they stand.
Hillary Aides Threatened Prime Minister's Son With IRS Audit. Hillary Clinton's Department of State aides allegedly threatened a South Asian prime minister's son with an IRS audit in an attempt to stop a Bangladesh government investigation of a close friend and donor of Clinton's, The Daily Caller News Foundation's Investigative Group learned. A Bangladesh government commission was investigating multiple charges of financial mismanagement at Grameen Bank, beginning in May 2012. Muhammad Yunus, a major Clinton Foundation donor, served as managing director of the bank. Sajeeb Wazed Joy, son of Bangladesh Prime Minister Sheikh Hasina and permanent U.S. resident, recalled the account of the threatened IRS audit to TheDCNF. The allegations mark the first known instance in the U.S. that Clinton's Department of State used IRS power to intimidate a close relative of a friendly nation's head of state on behalf of a Clinton Foundation donor.
Obama says photos of his high school drug use might have derailed his political rise. Former President Obama said Monday that if his checkered pre-politics life had taken place in today's social media oversaturated world, he might not have been able to win the White House. He repeated stories about his own drug use in his younger days, saying that marijuana use was "what teenage kids did at that age when I was growing up." And while he wrote about those experiences in his book, he acknowledged that if that behavior had been documented more thoroughly it might have derailed his political career.
The Editor says...
I'm sure there are a number of issues that would have kept Barry Soetoro out of politics forever, if these matters had been investigated and publicized by honest and objective news media. It's not too late to begin investigating Mr. Soetoro's Indonesian citizenship, the exact date and place where his name was legally changed to "Barack H. Obama," his highly suspicious Social Security number, his other aliases and assumed names, including Harrison J. Bounel, and the highly doubtful authenticity of his long-form birth certificate.
Numerous states considering anti-protest bills. So far, lawmakers in at least 18 states have proposed legislation that would make it harder to protest, create harsher penalties for protestors who are arrested, and, in two states, remove liability from drivers who accidentally injure protesters on roadways. Proponents of the bills say they are commonsense measures to ensure public safety after the high-profile protests against the Dakota Access pipeline near Cannonball, North Dakota, and against the police shootings of Michael Brown in Ferguson, Missouri, and of Jamar Clark and Philando Castile in the Minneapolis-Saint Paul, Minnesota, area. But the trend is alarming to civil rights groups and others who say the measures would trample the public's First Amendment rights.
Obama Injects Himself Into French Election. Remember when President Obama urged the British to vote to stay in the European Union, and they completely ignored him? He apparently hasn't learned to stay out of European races. A new report confirms that Obama, now a private citizen, called French presidential candidate Emmanuel Macron, from the centrist party En Marche!, just three days before the contest begins.
Obama Tries to Influence French Elections, The Exact Accusation Hurled By Democrats Against Putin. The example today of President Obama stepping in to influence the French election stands as a direct highlight upon the hypocrisy of left-wing progressives (Marxists). Against a predictable strategy, French presidential candidate Emmanuel Macron is promoting a phone call today from former President Obama.
The Editor says...
I think it was Karl Marx who used to say, "Accuse others of what you do."
Obama Tries to Influence French Elections, The Exact Accusation Hurled By Democrats Against Putin. Under Obama's leadership the U.S. State Department has a long history of working to influence elections in France. Additionally, as we shared from research into the Ambassador Rivkin Project the left-wing U.S. globalists have considered France to be the fulcrum for their global intentions toward the larger EU.
Carpetbagger!
Leading Democrat Cannot Vote for Himself in Today's Georgia Primary. Jon Ossoff, 30, has raised more than $8.3 million, most of it from outside his district, press reports said. But he can't vote for himself today, since he lives outside of the district he wants to represent.
Facebook targets 30,000 fake France accounts before election. Facebook says it has targeted 30,000 fake accounts linked to France ahead of the country's presidential election, as part of a worldwide effort against misinformation.
Arrogant Oklahoma Congressman Claims His Voters Don't Pay His Salary. Sorry Congressman, but the constituents of your district really do pay your salary, as does everyone else in America. Try not to forget about who you really work for.
MOABs are Just the Appetizer: US Conducts Successful Field Test Of New Thermonuclear Weapon. With the world still abuzz over the first ever deployment of the GBU-43/B "Mother Of All Bombs" in Afghanistan, where it reportedly killed some 36 ISIS fighters, in a less noticed statement the US National Nuclear Security Administration quietly announced overnight the first successful field test of the modernized, "steerable" B61-12 gravity thermonuclear bomb in Nevada.
Judicial Watch wants ethics probe widened to Democrats. The conservative watchdog group Judicial Watch is asking the Office of Congressional Ethics to investigate whether two Democrats on the House Intelligence Committee may have violated standards by disclosing classified information. [...] "If the standard for filing a complaint or opening an ethics investigation is that a member has commented publicly on matters that touch on classified information, but the member does not reveal the source of his or her information, then the complaints against Chairman Nunes are incomplete insofar as they target only Nunes," Judicial Watch wrote. "At least two other members of the House Intelligence Committee have made comments about classified material that raise more directly the very same concerns raised against Chairman Nunes because they appear to confirm classified information contained in leaked intelligence community intercepts."
Up escalator suddenly reverses direction, leaving riders in a heap at the bottom. A four-story escalator packed with shoppers at a Hong Kong mall suddenly stopped and reversed direction at high speed Saturday, injuring at least 18 people who fell and rolled down the hard steel, some landing in a heap at the bottom. People can be heard screaming as they suddenly found themselves hurtling backward down the steep incline of the 150-feet structure at the Langham Place mall in the Mong Kok section of the city. [Video clip]
Trump donates first-quarter salary to National Park Service. President Trump will donate his first three months of salary to the National Park Service, White House press secretary Sean Spicer announced Monday [4/3/2017]. "The president has spoken with counsel and made the decision to donate his first-quarter salary to a government entity," Spicer said at Monday's briefing. Spicer handed a check for $78,333.32 for the National Park Service to Interior Secretary Ryan Zinke. Spicer said the paycheck starts from Jan. 20, when Trump took office, until now.
Sergeant faces discharge over bin Laden raid intelligence that Obama made public in 2011. The Army is booting out a 13-year public affairs sergeant for including in an unclassified government email the same information about a special operations unit and Osama bin Laden found on Army.mil web pages. The irony in the narrative of Staff Sgt. Ricardo Branch is that his motive was to keep classified material away from public view. [...] And the transgression of Sgt. Branch, 34, is on its face far less serious than that of former Secretary of State Hillary Clinton, who faced no punishment for keeping classified data on her personal unsecured server.
Company creates a 'snowflake test' for job applicants and the word is spreading. Job applicants for a Connecticut-based marketing company have a unique "snowflake" test to pass before being hired. The Silent Partner Marketing firm is taking on liberal "snowflakes" in an effort to weed out the hundreds of applications they have received. The company has developed a survey to vet potential employees by asking key questions about themselves.
Fox Throws Judge Napolitano under the Bus. Fox News anchor Bret Baier likes to end his Special Report broadcast with the claim that Fox News is "fair, balanced and unafraid." Well, Fox News seems not to be fair when it throws contributor Judge Andrew Napolitano under the bus for linking surveillance of Team Trump to Team Obama's links with British intelligence. Apparently, Fox News isn't as "fair and balanced" as it pretends to be. While it endlessly repeats totally unsubstantiated claims of Trump critics of collusion between the Trump campaign and Russia, as well as repeatedly dismissing Trump claims of Obama administration surveillance of Trump tower, they have dared to take Fox News contributor Judge Napolitano off the air for repeating what three intelligence agents told him — that the Obama administration in fact had British intelligence conduct the surveillance so as not to leave a trail.
Judge Napolitano pulled from Fox News airwaves. Judge Napolitano's removal from the air, and his apparent silence and lack of public response or defense of his remarks, suggests that the very high stakes are understood by everyone. The suggestion that intelligence services are surreptitiously cooperating to use the data readily available to them via raw NSA surveillance is now taboo. Judge Napolitano has been punished, and his job may be in jeopardy. Because FBI director James Comey said, "We don't have any information that supports those tweets," the conclusion has been reached that the charge is false. To believe otherwise, one must be open to three possibilities. One is that Comey didn't go after, and probably lacked the ability to go after, an investigation of what the intelligence agencies did. When he says he doesn't have any information, he leaves open the possibility that it exists but is not in his possession. A second possibility is that intelligence agencies lie. [...]
Fox News Pulls Judge Napolitano Off Air Due To Prior Comments on UK Trump Surveillance. Apparently Rupert Murdoch has taken action against Judge Andrew Napolitano as an outcome of his broadcast report on British Intelligence coordinating surveillance activity with the NSA[. ...] A few weeks earlier Napolitano was on Fox Business News saying President Trump was the first president to confront The Deep State.
The Russians Did Not 'Hack The Election.' Repeat. The Russians Did Not 'Hack The Election'. [Scroll down] Yet Democrats are already asking: After testifying in front of Congress about Clinton, why didn't Comey inform the American public about the Trump investigation? Well, the Hillary investigations had been exhausted, and Comey reported his findings to a congressional committee looking into charges that she illegally transmitted top-secret documents, set up an server to circumvent transparency, then lied about it and attempted to cover it up. Comey confirmed all of those charges, but tacked on a standard of intent, allowing her to escape legal accountability. Comey then promised to report back to Congress if any new evidence emerged. As it turned out a Hillary staffer was possession of emails that were supposed to be handed over to the FBI, and her husband, who was being investigated for carrying on with an underaged girl, had access to them. So Comey reported the finding to Congress with a letter. This was Hillary's doing, not the Russians' and not the FBI's.
Good News From CIA Leak: Encryption Works! The media have spun the recent story about CIA-developed hacking tools by claiming either that there's nothing to worry about, or that the problem is so severe that it is no longer possible to protect our privacy through encryption. In reality, privacy is under attack, but encryption still works.
Secret Service removes agent who didn't want to take 'a bullet' for Trump. The Secret Service will permanently remove a top special agent from her position after an investigation into her Facebook comments that she would rather not defend President Trump or take "a bullet" for him, but some agents are concerned she will simply be transferred to another government job. About two weeks ago, the Secret Service placed the agent's prior post — the special agent in charge of the Denver District, the top job in that office — on a list of agency openings, according to two Secret Service sources.
Most electronics banned on U.S.-bound flights from 10 international airports. The U.S. government is temporarily barring passengers on certain flights originating in eight other countries from bringing laptops, iPads, cameras and most other electronics in carry-on luggage starting Tuesday [3/21/2017].
Fox News suspends Andrew Napolitano over British spying claim: Report. Fox News has indefinitely removed contributor Andrew Napolitano from its programming, following an unsubstantiated claim he made on air last week and that was refuted by U.S. intelligence officials, according to a report. The Los Angeles Times reported Monday [3/20/2017] that Napolitano has not made any appearances on Fox since last Thursday. Citing an anonymous source, the paper said Napolitano "is not expected to be on Fox News Channel any time in the near future."
Russian Meddling Had More To Do With Hillary Than Trump, Comey Implies. FBI Director James Comey repeatedly referred to Russian President Vladimir Putin's personal animus to Hillary Clinton as one of the major motivations in Russian meddling in the 2016 U.S. election during congressional testimony Tuesday [sic &&8211; Monday 3.20.2017]. Comey described how Putin "hated Hillary Clinton so much" he developed a preference for President Donald Trump.
David Rockefeller, "Mr. Globalist," Dead at 101. The titles of news stories and obituaries announcing his passing refer to him as a banker, billionaire, businessman, and philanthropist. He was much more than that, but there has been little amongst the glowing tributes in the Rockefeller-friendly media to hint at his darker passions and accomplishments, particularly as they relate to his promotion of globalism and world government. During the 1970s and 1980s, especially, David Rockefeller was considered by knowledgeable observers across the political spectrum to be the undisputed "chairman of the Eastern Establishment." In addition to being chairman of the Chase Manhattan Bank, the Council on Foreign Relations (CFR), the Trilateral Commission (TC), the Rockefeller Brothers Fund, and the Americas Society, David Rockefeller was a director, trustee, and/or funder of numerous foundations, corporations, organizations, and think tanks.
Suspicious cellular activity in D.C. suggests monitoring of individuals' smartphones. As the discussion over wiretapping and foreign hacking still dominates the conversation in Washington, an unusually high amount of suspicious cell phone activity in the nation's capital has caught the attention of the Department of Homeland Security, raising concerns that U.S. officials are being monitored by a foreign entity. The issue was first reported in the Washington Free Beacon, but a source at telecom security firm ESD America confirmed the spike in suspicious activity to CBS News. ESD America, hired preemptively for a DHS pilot program this January called ESD Overwatch, first noticed suspicious activity around cell phone towers in certain parts of the capital, including near the White House. This kind of activity can indicate that someone is monitoring specific individuals or their devices. DHS confirmed the pilot program but did not comment on the suspicious activity.
Former US Navy admiral among 9 charged in 'Fat Leonard' scandal. Retired Rear Adm. Bruce Loveless and eight other high-ranking Navy officers are charged with accepting luxury travel, elaborate dinners and the services of prostitutes from foreign defense contractor Leonard Francis. They did so in exchange for classified and internal US Navy information, according to a news release from the Department of Justice. "This is a fleecing and betrayal of the United States Navy in epic proportions, and it was allegedly carried out by the Navy's highest-ranking officers," said Acting US Attorney Alana Robinson in a statement.
Congress Demands Investigation Into Obama Admin Meddling in Foreign Elections. A group of leading senators is calling on newly installed Secretary of State Rex Tillerson to immediately launch an investigation into efforts by the Obama administration to sway foreign elections by sending taxpayer funds to "extreme and sometimes violent political activists" that promote leftist causes, according to a copy of the letter. The lawmakers disclosed multiple conversations with foreign diplomats who outlined active political meddling by the Obama administration's State Department, including the use of taxpayer funds to support leftist causes in Macedonia, Albania, Latin America, and Africa.
Russia confirms envoy met with Trump and Clinton camps during election. The spokesman for Russian President Vladimir Putin on Sunday [3/12/2017] confirmed a Kremlin envoy met with members of the Trump campaign during the election to discuss "bilateral relations" — but he also contacted people linked to the Clinton camp. Dmitry Peskov, who denied Moscow meddled in the 2016 presidential election, said Ambassador Sergey Kislyak huddled with the campaign staffers as part of his diplomatic duties. "This is his job. He was talking about bilateral relations. He was talking about what is going on in the United States so we have a better understanding in Moscow," Peskov told CNN's Fareed Zakaria. "This is what is being performed by every ambassador of Russia abroad, every ambassador of the United States abroad, including in Moscow."
When the media didn't care about secret talks with Russia. Until the press uncovers audio of President Trump promising the Russian government anything that comes even close to what former President Obama did, it's time to stop behaving like the White House is paying its staff in rubles. The only secret conversation between a White House official and a Kremlin operative that the public knows about and in which something absolutely questionable took place is the one from March 2012, when Obama told then-Russian President Dmitry Medvedev, in the heat of the election, that he would have "more flexibility" to negotiate with Russia once re-elected. Obama had made the mistake of whispering too loud into a live mic.
Putin Spokesman Says Russian Ambassador Met With Clinton Campaign Advisers. The spokesman for Russian President Vladimir Putin turned the tables Sunday [3/12/2017] by saying that the Russian ambassador to the U.S. also met with people connected to Hillary Clinton's campaign, not just Trump advisers. Dmitry Peskov, Putin's spokesman, told CNN "GPS" host Fareed Zakaria that Russian ambassador Sergey Kislyak met with "people working in think tanks advising Hillary or advising people working for Hillary," The Hill reports. Peskov stressed that part of Kislyak's job entails talking to officials and advisers on both sides of the aisle.
Test meant to screen teachers instead weeded out minorities. New York education officials are poised to scrap a test designed to measure the reading and writing skills of people trying to become teachers, in part because an outsized percentage of black and Hispanic candidates were failing it. The state Board of Regents on Monday [3/13/2017] is expected Monday to adopt a task force's recommendation of eliminating the literacy exam, known as the Academic Literacy Skills Test. Backers of the test say eliminating it could put weak teachers in classrooms. Critics of the examination said it is redundant and a poor predictor of who will succeed as a teacher.
Ted Cruz may have discovered a way to totally change Obamacare without 60 Senate votes. [Scroll down] Trump is a reform president, and Reform Number One is fully replacing Obamacare, not "Obamacare Lite" to be followed (maybe, maybe not) by phases two and three, where the good stuff supposedly will happen. The GOP base is sick and tired of reforms scheduled for a "later" time that never comes.
Senator Cruz Found an Overlooked 1974 Rule That Could Be a Real Game-changer for Repealing Obamacare. Republicans' long-anticipated Obamacare replacement has received a less than warm reception, even within the party itself. Among the disappointed is Sen. Ted Cruz (R-TX), who now says he's found a decades-old rule that he hopes will allow Republicans to pass a more thorough, far-reaching health care reform bill. However, Cruz's strategy — which would leverage the power Vice President Mike Pence has as president of the Senate — "might blow up the Senate too," Bloomberg Politics notes.
PETA shelter was a 'slaughterhouse,' group claims. PETA for years has been a target of criticism for its high rate — more than 80 percent over the years — of euthanasia at the shelter, the only one it runs, according to the Religion News Service. PETA officials have said that animals suffer far worse fates than euthanasia, such as illness, pain, and not being adoptable. Will Coggin, director of research for the Center for Consumer Freedom, told Fox News that his organization wants the public to know that PETA is two-faced when it presents itself as a defender of animals.
Stunning Win — Exxon Mobil Will Invest $20 Billion Building New Refineries. One of the missing elements in our quest for energy independence has always been the lack of oil refining capacity to produce gasoline and other fuel end-products. Years of choking fossil fuel regulation, partly funded and supported by an alignment of special interests including foreign governments, OPEC and eco lobbyists, has created a situation where over half of our oil refining capability was eliminated. With the election, and independence, of Donald Trump that course has changed dramatically. Trump is not beholden to the lobbyists and special interests who pay for the U.S. to remain dependent on foreign oil and off shore refinement.
Poachers Hack Environmentalists' GPS Signals to Hunt Endangered Animals. Poachers and hunters are hacking signals from conservationists' tags to locate and hunt down endangered animals. Animal researchers claim the incidents of poachers intercepting signals to track down the animals are under-reported out of fear of being accused of putting animals at risk or lose funding, according to The Times. Poachers are set to make an enormous amount of money from hunting the animals, some indicating that the illicit wildlife trade is worth around £15 billion ($18.4 billion) a year and rhinoceros horn is being sold for over £50,000 ($61,000) a kilo.
Russian Ambassador Sergey Kislyak Appeared As Obama White House Visitor At Least 22 Times. Sergey Kislyak appeared in the White House visitor logs dozens of times when Barack Obama was in office. The visitor logs, which Obama made public in 2009 in a push for transparency, show that the long-time Russian ambassador to the United States visited the White House at least 22 times between 2009 and 2016.
Obama Officials Set Up Jeff Sessions' Meeting With the Russian Ambassador. It should already be obvious that the fake media firestorm over Attorney General Jeff Sessions' meetings last year with the Russian ambassador is nothing more than the Democrat Media Complex — led by Obama's shadow government — trying to take down a key member of the Trump administration. Their game is to find some minor issue (Sessions could have been more forthcoming during his confirmation hearing) and turn it into a major impeachment-worthy scandal. It's a tried and true strategy that Democrats and their friends in the media were able to pull off with amazing success during the Bush years. But the playing field is completely different in 2017 — more people are on to their games, and we have a president who loves to fight. President Trump doesn't crouch in a defensive posture — he goes on the offense. Good luck with that, Dems.
No One Knows Exactly What Joe Biden Does at UPenn. It's been two weeks since Joe Biden officially joined the University of Pennsylvania, and most of the school's population is still trying to figure out exactly what he does. According to the Daily Pennsylvanian, UPenn's student newspaper, Biden is supposed to be leading the school's Center for Diplomacy and Global Engagement, and teach classes as the University's "Benjamin Franklin Presidential Practice Professor" in residence. But Biden's spokesperson says he isn't teaching any classes, and the University itself isn't sure what his plans are. UPenn spokesperson, Stephen MacCarthy, told the newspaper that administrators weren't able "to have conversations around [Biden's] specific role until he left office four weeks ago, so details are still being ironed out."
Oprah's not ruling out a presidential run. Donald Trump may face off in 2020 against another TV star, best-selling author and wildly successful entrepreneur with zero political experience — Oprah Winfrey. Winfrey — a staunch liberal who backed Hillary Clinton and is pals with former President Barack Obama — slyly hinted that she might reconsider a presidential run. In an interview with Bloomberg TV, Winfrey, 63, said she never considered running before because of her lack of political experience. But now, with the political neophyte Trump in the White House, she just might change her mind.
Tweets suggest McCaskill met with Russian ambassador, despite denials. Tweets by Sen. Claire McCaskill, a Democratic member of the Senate Armed Services Committee, suggest she met with the Russian ambassador at least twice during a period she denied doing so. McCaskill, as she built her case Thursday for Sessions' resignation on the heels of reports that the Republican attorney general had met twice with Ambassador Sergey Kislyak during the 2016 campaign, tweeted she had never contacted the Russian ambassador while serving on the committee.
Devastating Proof of Media Bias: New York Times Airbrushes Away Democrat's Embarrassing False Claim Without a Trace. Jay Caruso noted that Senator Claire McCaskill had claimed early today never to have met with a Russian ambassador: [Tweet] Then undeniable documentary and photographic evidence emerged that she had. I bet she wishes she could just airbrush that initial tweet from history — like it never happened. Kinda like the New York Times did today with her claim. They reported it — and then, when they figured out it was wrong, they simply vanished it.
Wendy's reportedly to install self-order kiosks at 1,000 stores. Fast-food chain Wendy's is planning to install self-order kiosks at about 1,000 locations across the country by the end of 2017 to cut labor costs, The Columbus Dispatch reported. Wendy's has locations in at least 110 New Jersey towns. The report did not indicate the locations getting the kiosks. Wendy's said it already offered kiosks to its restaurants last year and that both customers and franchisees have demanded more of the service.
Arkansas lawmaker wants to strip Clinton name from airport. The largest and busiest airport in Arkansas would no longer be named after the only president and first lady from the state if a bill introduced in the legislature on Thursday [2/23/2017] succeeds. The legislation would prohibit public buildings or civil works from being named for anyone living or who served in public office in the 10 years prior to the structure's completion. The bill makes no mention of former President Bill Clinton or former Secretary of State Hillary Clinton, for whom the Little Rock airport was renamed four years ago — as Bill and Hillary Clinton National Airport/Adams Field — but its author does not hesitate to identify its target.
Planet Nebraska. World hunger is in dramatic decline. As our friends at HumanProgress.org reported over the summer, the hunger indicators are all moving in the right direction: Fewer people are going hungry, both in absolute numbers and as a share of the world's population; hunger has fallen dramatically in China after a program of partial economic liberalization; those people around the world who are underfed are less underfed than they were a decade or two ago, with their average daily calorie deficits down to about 85 calories — just 1.5 McNuggets short of a full day's nutrition; and world food prices are down steeply, having fallen by half in real terms over the past century. The USDA reported on Tuesday [2/21/2017] that world wheat production is expected to hit a record high this year, and that U.S. producers will export — not produce, but export — more than 1 billion bushels of the stuff. Export projections are up 50 million bushels since January, driven higher by large orders from China.
Should we treat obesity like a contagious disease? Becoming obese isn't like catching a cold, but a handful of research groups are now trying to model obesity in a population by treating it like a "social contagion" that spreads among people through their interactions.
The Editor says...
If obesity is contagious, how does a reclusive loner get to be overweight?
American flag has 51 stars for Pence visit to European Union. A background picture of the American flag that went up alongside the European Union flag as Pence and EU leader Donald Tusk spoke on Monday [2/20/2017] had 51 stars instead of the usual 50, one for each state.
The Editor says...
Obvious question: Where does one order a 51-star U.S. flag?
Delaware: Muslim Uber driver burglarized homes when customers were away. An Uber driver has been arrested in connection with multiple burglaries in Bethany Beach and Fenwick Island. Delaware State Police, in conjunction with the Bethany Beach Police Department, announced the arrest of 26-year-old Saddam A. Awadallah of Frankford. Awadallah was tracked down in Tennessee and extradited back to the First State on Feb. 13, state police said. State police said Awadallah worked as an Uber driver for customers in Bethany Beach and Fenwick Island. While patrons were away at businesses and restaurants in Ocean City and Dewey Beach, state police say Awadallah would burglarize their homes for credit cards, computers, watches, cellphones, tablets, sunglasses and other items of value.
WikiLeaks Drops Bombshell Report Exposing CIA Involvement In 2012 French Election. Today [2/16/2017] WikiLeaks drops a bombshell exposing President Obama and Hillary Clinton using the CIA to manipulate the outcome of the 2012 election in France. According to documents released today by WikiLeaks the CIA ordered covert targeted activity in the 2012 French presidential election which included French Politicians Francois Hollande, Nicolas Sarkozy & Marine Le Pen.
House Conservatives Want To Know How Rogue IT Staffers Got Away. Conservative Republicans — disappointed in House Democrats for hushing up the issue and in the media for failing to widely report the story — hope the House Committee on Oversight and Government Reform (HOGR) will examine how House Democratic offices allowed the potential breach in national security information. The Daily Caller News Foundation's Investigative Group was first to identify suspects Abid, Imran and Jamal Awan, who are under a U.S. Capitol Police criminal investigation for their use of congressional IT systems and alleged theft and over-billing of computer equipment.
Bank of America opens its 3rd employee free branch. An alarming trend is emerging throughout society; companies are ditching humans and replacing them with automation. We mostly hear about these situations in tech and supply chain companies and even fast food restaurants, but now we see this come to fruition in banking as well. Banks already operate with little to no physical cash on hand, making the elimination of the bank teller that much easier. Armed guards will be replaced as biometric eye scanning software contracts become the next big thing in banking security. The loss of these jobs alone will result in hundreds of thousands without work in the next ten years.
Congress IT Probe Suspects Had Massive Debts, Years Of Suspicious Activity. Four people who worked for the House of Representatives have a history of massive debts and bankruptcy, a fondness for fast cars and real estate, and unusually complicated webs of intertwined finances. The three brothers and a wife of one of them are under criminal investigation into sensitive congressional information security.
A Muslim Brotherhood Security Breach in Congress. Last year, eight members of the House Permanent Select Committee on Intelligence issued a demand that their staffers be granted access to top secret classified information. The signatories to the letter were Andre Carson, Luis Guiterez, Jim Himes, Terri Sewell, Jackie Speier, Mike Quigley, Eric Swalwell and Patrick Murphy. All the signatories were Democrats. Some had a history of attempting to undermine national security. Two of them have been linked to an emerging security breach. [...] Carson is the second Muslim in Congress and the first Muslim on the House Permanent Select Committee on Intelligence and, more critically, is the ranking member on its Emerging Threats Subcommittee. He is also a member of the Department of Defense Intelligence and Overhead Architecture Subcommittee. The Emerging Threats Subcommittee, of which Carson is a ranking member, is responsible for much of counterterrorism oversight. It is the worst possible place for a man with Carson's credentials.
Petition asks Disney to keep Donald Trump speech out of Hall of Presidents. Some critics of president Donald Trump are so adamant in their opposition that they don't even want an fake version of him to speak. An online petition was started last week, asking Walt Disney World to keep an animatronic president Trump silent in its Hall of Presidents attraction. The attraction has animatronic figures of all US presidents. Recent incumbent presidents including Barack Obama have recorded speeches for their animatronic doubles.
Police probing IT contractors for House Dems over 'unauthorized' computer access. U.S. Capitol Police are probing the activities of several IT contractors who worked for dozens of House Democrats after they allegedly inappropriately accessed House computers, took congressional computer hardware and made questionable IT-related purchases on behalf of lawmakers. House officials already have revoked the IT and access privileges for the five congressional IT contractors, as police investigate. No arrests have yet been made.
Manhattan DA's Office probing death of reporter with possible JFK ties. The Manhattan District Attorney's Office is looking into the mysterious death 51 years ago of newspaper writer and "What's My Line?" star Dorothy Kilgallen, who was investigating the JFK assassination, The [New York] Post has learned. The stunning development comes after a new book, "The Reporter Who Knew Too Much," suggests Kilgallen was murdered to shut down her relentless pursuit of a Mafia don linked to JFK and Lee Harvey Oswald.
Kenya believe it?
US deports 100 ex-inmates to Kenya, Somalia. One hundred deportees from the United States yesterday arrived at the Jomo Kenyatta International Airport. The deportees, who have served jail sentences in the US, arrived on an Omni Air International plane from Dallas, Texas, at about 11am under escort by Federal Bureau of Investigation officers. Ninety eight of them were Somali citizens. They were put on a Jubba Airlines plane and flown to Mogadishu, while two Kenyans were handed over to the Immigration officials at the airport.
Catholics Ask Trump to Probe Soros-Obama-Clinton Conspiracy at Vatican. Did billionaire speculator George Soros, President Barack Obama, Secretary of State Hillary Clinton, Vice President Joe Biden, and Obama/Clinton adviser John Podesta conspire to overthrow the conservative Pope Benedict XVI and replace him with a radical, Pope Francis? Did they use America's intelligence agencies, and our nation's diplomatic machinery, political muscle, and financial power to coerce and blackmail "regime change" in the Roman Catholic Church? Far from being some wild conspiracy theory, there is sound prima facie evidence to indicate that this is a serious effort to expose a political scandal of the highest order, involving flagrant, criminal abuse of power at the top levels of the U.S. government.
Beware new "can you hear me" scam. Virginia police are now warning about the scheme, which also sparked warnings by Pennsylvania authorities late last year. The "can you hear me" con is actually a variation on earlier scams aimed at getting the victim to say the word "yes" in a phone conversation. That affirmative response is recorded by the fraudster and used to authorize unwanted charges on a phone or utility bill or on a purloined credit card.
San Francisco couple and their two cats found dead after they were poisoned by carbon monoxide from 3D printer in their home. A San Francisco couple and their two cats died from poisoning after a laser 3D printer filled their home with carbon monoxide. Roger Morash, 35, his wife Valerie Morash, 32, and their pets were found dead inside their apartment in Berkeley, California, on Monday [1/23/2017]. The Massachusetts Institute of Technology graduates had died from poisoning due the couple's laser 3D printer, which emitted carbon monoxide in their residence, an officer said on Friday [1/27/2017].
Philadelphia is the most rat infested city in the United States while New Orleans is crawling with cockroaches. New York broke the top ten for both lists, coming in third place for rat sightings and ninth for cockroaches, making it the most vermin-infested city in America. Around 15 percent of households reported a rodent problem in the Big Apple in 2015 — around 1.1 million homes — while just over that at 16 percent reported cockroaches.
Four more journalists get felony charges after covering inauguration unrest. Four more journalists have been charged with felonies after being arrested while covering the unrest around Donald Trump's inauguration, meaning that at least six media workers are facing up to 10 years in prison and a $25,000 fine if convicted. A documentary producer, a photojournalist, a live-streamer and a freelance reporter were each charged with the most serious level of offense under Washington DC's law against rioting, after being caught up in the police action against demonstrators.
Massive networks of fake accounts found on Twitter. Massive collections of fake accounts are lying dormant on Twitter, suggests research. The largest network ties together more than 350,000 accounts and further work suggests others may be even bigger. UK researchers accidentally uncovered the lurking networks while probing Twitter to see how people use it. Some of the accounts have been used to fake follower numbers, send spam and boost interest in trending topics.
Democrats propose taking Trump's finger off nuclear trigger. Saying they fear President Trump with his finger on the nuclear trigger, two congressional Democrats introduced legislation Tuesday that would prevent the White House from launching a nuclear first strike without a declaration of war from Capitol Hill. Sen. Edward J. Markey and Rep. Ted W. Lieu said their bill was designed to put a check on Mr. Trump, who during the presidential campaign had sent mixed signals on his thoughts about nuclear proliferation and the possibility of a U.S. first strike. "It is a frightening reality," Mr. Lieu, California Democrat, said of Mr. Trump, saying the new president showed a lack of understanding of U.S. capabilities.
College Student Confuses Covered Lab Equipment With KKK Rally. A student at Bowling Green State University suspected she saw on Sunday a Ku Klux Klan rally taking place on campus. It turned out to be covered lab equipment. The student was walking through campus and saw what looked like a white sheet through a window. She quickly took video footage and sounded the alarm on Twitter, messaging the university president about the issue.
More than 50,000 gallons of oil spill near sacred land in Canada. More than 52,800 gallons of oil have leaked onto the Ocean Man First Nation reserve in Saskatchewan, and investigators are trying to determine the source of the spill. [...] There are no homes near the spill, but it is close to a cemetery on what is is considered sacred land.
The Editor says...
There is no such thing as sacred land, unless you worship the earth, which is a serious mistake in the long run: Those who worship the creation rather than the creator will someday find themselves in big trouble.
Man who filmed Hillary Clinton's collapse at the 9/11 Memorial is being called a 'hero' by Trump supporters. The man who filmed Hillary Clinton collapsing after attending a 9/11 memorial is being lauded as a 'hero' by Trump supporters. Zdenek Gazda, a firefighter from the Czech Republic who now lives in New Jersey, was a special guest at the Deplora Ball after the inauguration on Friday [1/20/2017]. A host of the event introduced Gazda as a 'hero' and 'the man who turned the election around'.
Obama Leaves U.S.A $9,335,000,000,000 Deeper in Debt. President Barack Obama will leave the federal government approximately $9,335,000,000,000 deeper in debt than it was when he took office eight years ago, according to data released today by the U.S. Treasury. The increased debt incurred under Obama equals approximately $75,129 for every person in the United States who had a full-time job in December.
Canadians to be jailed for walking on Yellowstone hot springs, violations at parks across West. Three Canadians will be banned from federal lands for five years after pleading guilty to walking on a sensitive hot spring in Yellowstone National Park and other crimes at parks across the Western U.S., park officials said Thursday [1/19/2017].
The Obama Presidency — By the Numbers. When President Obama leaves office on Friday, he and his supporters likely will want to focus on numbers like the sub-5 percent unemployment rate, 11.3 million net new jobs and roughly 20 million more Americans with health insurance. But Obama's allies almost certainly will want to bury another set of numbers, those that document stagnant incomes, anemic economic growth, and an increasing threat posed by terrorism.
Don't take it for granite.
With countertops, quartz has supplanted granite as the people's choice. Granite may be going the way of plastic laminate as the preferred material for kitchen countertops. Today, the granular, igneous rock is less popular than engineered stone, commonly referred to as quartz. "About 75 percent of our clients are opting for quartz over granite," says Bill Millholland, executive vice president of Case, a design-build firm in Bethesda, Md. "More people want a contemporary aesthetic in the kitchen, and the clean look of quartz goes with that. Granite goes better with traditional decor."
German Reporter, Who Exposed Governments Creating Fake News War Propaganda, Found Dead. Udo Ulfkotte, a German journalist and whistleblower who spoke out against fake news from government and intelligence sources, has died from a heart attack at the age of 56. He was an assistant editor for German mainstream media newspaper Frankfurter Allgemeine Zeitung, and he lived in many Middle Eastern countries during his career, including Iraq, Iran, Afghanistan, Saudi Arabia, Oman, United Arab Emirates, Egypt and Jordan. As Ulfkotte became increasingly upset at news reports sourced from false government information, he began publishing a magazine called Whistleblower, which reports on topics not covered by the German media. He also wrote multiple books on the subject during the 2000s.
Has Your Gmail account been hacked? A new phishing scam is so convincing it has even fooled tech experts. Gmail is the latest victim of a phishing scam that is even fooling experienced technical users. The scam is being described as one of the most convincing yet, and tricks users into giving their Google login details, allowing the attacker to sift through their messages. Emails containing the rogue attachment can come from people in the recipient's own address book, and attacker can even copy their style of writing, convincingly passing the fake email on to the victim's contacts.
Why was the Zimmermann Telegram so important? Tuesday marks the 100th anniversary of a remarkable success for British intelligence: but one that involved spying on the United States and then conspiring with its senior officials to manipulate public opinion in America. On the morning of 17 January 1917, Nigel de Grey walked into his boss's office in Room 40 of the Admiralty, home of British code-breakers. It was obvious to Reginald "Blinker" Hall that his subordinate was excited. "Do you want to bring America into the war?" de Grey asked. The answer was obvious. Everyone knew that America entering World War One to fight the Germans would help break the stalemate.
Majority of Americans believe Russian hacking of the presidential election did NOT change the result, poll finds. Most Americans think Donald Trump would have still won the election regardless of information leaks that came out of Russia's alleged hacking, a poll reported. In the study, 58 percent thought the outcome of the U.S. presidential elections would have remained the same, despite the hacking of files from the Democratic National Convention. Americans thought 'regardless of the information released as a result of Russian hacking' Trump would still have won the election, according to a poll conducted by CNN and ORC.
Congressman Jim Sensenbrenner reintroduces bill to dissolve ATF. The less government bureaucracy the better. The ATF is not needed, and the money saved is a step in the right direction fiscally speaking. And, as Bob owens explains, the ATF needs to go for other reasons [...]
Report: Obama Family Dog Bites Teenage Girl at the White House. In the midst of all of the confirmation hearings for President Elect Donald Trump's confirmation hearings for his various appointees and the afterglow of President Barack Obama's exit speech, some negative Obama news did crop up on Thursday. TMZ reports that an unnamed 18 year-old girl, who they say is an Obama family friend, was bitten in the face by Sunny Obama, one of the two family dogs, while at the White House on Monday. Sunny, 4, is the same breed, a Portuguese Water Dog, as Bo Obama, the family's 8 year-old "First Dog."
Navy sailor invokes Hillary Clinton defense in bid for clemency over classified photos. A former Navy submariner sent to prison for photographing his ship's classified engine compartments has filed a presidential clemency request, arguing that President-elect Donald Trump should realize the sailor was a "scapegoat" amid the FBI probe into Hillary Clinton's mishandling of classified material. The paperwork was filed Monday [1/9/2017] with the Justice Department's office of the pardon attorney, which now will conduct an investigation. The case of former Machinist Mate 1st Class Kristian Saucier has become a cause celebre for conservatives. They watched the young sailor go to prison for carelessness with classified information while Mrs. Clinton avoided any punishment from the Obama administration.
US politicians vote against bill to ban them from 'sexual contact' with their interns. Rules to ban politicians in the US state of South Dakota from having "sexual contact" with interns have been voted down by the very people the proposed changes would have applied to. [...] However, opponents maintained that such behaviour was already barred.
Was Friday's declassified report claiming Russian hacking of the 2016 election rigged? Friday night [1/6/2017], during her last show on Fox News, Megyn Kelly asked former House Intelligence Committee Chairman Pete Hoekstra whether he accepted the conclusion by 17 intelligence agencies in a recently released declassified report that Russia interfered in the 2016 presidential election and that this interference came at the direction of Russian President Vladimir Putin. Hoekstra gave an answer many viewers of "The Kelly File" did not anticipate. He noted that the declassified report represents the views of only three intelligence agencies, not seventeen. Hoekstra also questioned why the Department of Homeland Security (DHS) and the Defense Intelligence Agency (DIA) did not co-author or clear the report and why it lacked dissenting views.
FBI Never Looked At DNC Servers Before Announcing They Were Hacked By Russia. The Federal Bureau of Investigation did not inspect the servers of the Democratic National Committee before declaring Russia responsible for last year's hacking, according to a report from Buzzfeed.
Moving company names South Dakota, Vermont, and Oregon as the most popular states to move to in the US — and New Jersey comes in dead last. One of the nation's largest moving companies has made a list of top moving destinations in 2016, and number one might surprise you. United Van Lines says South Dakota is first on its list of top moving destinations for the past year. The company has tracked customer state-to-state migration for the past 40 years.
States with right-to-work laws and no income taxes grew fastest in the Obama years. One highlight of the Christmas holiday season for me is the Census Bureau's release of its estimated population figures, as of July 1, for the 50 states and the District of Columbia. It's always interesting to see which states have grown the most in the past year: for 2015-16 the fastest growers were Nevada and Utah at 2 percent and Florida, Idaho and Washington at 1.8 percent. It's also interesting that an unusually large number — eight — of the states are estimated to have lost population in 2015-16: Connecticut, Illinois, Mississippi, New York, Pennsylvania, Vermont and Wyoming. In percentage terms, the biggest loser was Illinois, the home state of the outgoing president.
Congress to Freeze State Department Funds Until U.S. Embassy Moves to Jerusalem. A delegation of Republican senators is moving forward with an effort to freeze some funding to the State Department until the U.S. embassy in Israel is formally moved to Jerusalem, according to new legislation. The legislation comes as the Obama administration continues to face criticism over its behind-the-scenes effort to forward a United Nations resolution condemning Israel. The Obama administration, like previous administrations, does not formally recognize Jerusalem as Israel's capital city and has worked to stymie efforts to move the U.S. embassy there.
New GOP legislation: Recognize Jerusalem as Israel's capital. Three Republican senators on Tuesday [1/3/2017] unveiled legislation that would recognize Jerusalem as Israel's official capital and move the U.S. Embassy to from Tel Aviv to Jerusalem. The new legislation, entitled the Jerusalem Embassy and Recognition Act, was introduced by Senators Ted Cruz of Texas, Dean Heller of Nevada and Marco Rubio of Florida. "Jerusalem is the eternal capital of the Jewish state of Israel, and that's where America's embassy belongs," Rubio said in a statement Tuesday [1/3/2017] quoted by The Hill.
France Outlaws Spanking Kids, Bringing Ban Total to 52 Countries. The French parliament has passed a formal ban on spanking children, bringing the global total to 52 different countries where such corporal punishment in homes is against the law. The new law that went into effect for 2017 bans "any cruel, degrading or humiliating punishment, including any use of physical violence," including spanking in the home.
There's Still a Group That Can Probe Alleged Crimes by Members of Congress. Yes, the House is weakening the powers of an independent entity that was authorized to investigate allegations of wrongdoing. Boo, hiss. But keep some perspective: the Office of Congressional Ethics had two powers: the first was to issue those public reports — giving the accused member of Congress bad publicity. The second was to refer their findings to the House Ethics Committee, which could implement a more serious punishment, like fines and formal reprimands by the full House. Under the old system, the referrals went to the House Ethics Committee, consisting of five Democrats and five Republicans. Under the new system, the no-longer-public referrals will go to the same committee, consisting of five Democrats and five Republicans.
Assange says a 14-year-old could have hacked Democratic emails as he reveals John Podesta's password was 'password'. Wikileaks founder Julian Assange has said a 14-year-old could have hacked into the emails of Hillary Clinton's campaign chairman. John Podesta's emails were made public by the whistleblowing website and proved to be a hammer blow to the Democrat's election campaign as she lost out to Trump. In an interview, Assange revealed the campaign chairman's password was 'password' and that he had responded to phishing emails.
The Russian Election Hacking Case Is Getting Murkier. President Obama's decision to expel Russian diplomats for interfering with the U.S. election is starting to look like "Alice in Wonderland"-style justice: sentence first, verdict afterward. Even some liberals are starting to wonder if the evidence against Russia holds water.
The Top 10 Prescribed Pharmaceuticals of 2016 Are a Sign That Food is Killing Us. Our food supply is being compromised and bastardized by corporations who profit handsomely by feeding the American public ever-more processed, modified, and chemical-laden foods. As if this were some kind of revolving door conspiracy, when food makes us sick, we spend more money on healthcare, and a look at the most prescribed medications of 2016 make it clear there is a direct link between poor food and poor health in America. The 2016 list of the 50 most prescribed medications in America, as reported by Lowest Med, includes among the top ten, nine medications used to address health problems that can be primarily associated with an unhealthy diet.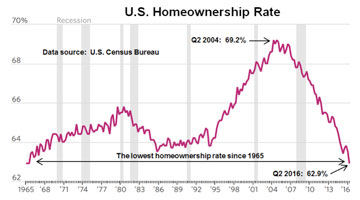 Something Wicked This Way Comes. Something is not making sense. During the debates Trump declared on more than one occasion the stock market was in a bubble. It is now 2,000 points higher and he is proclaiming its advancement as an endorsement of his plan to drastically cut taxes, spend trillions, and Make America Great Again. The financial media, which despised Trump six weeks ago, is now peddling an economic recovery, soaring future corporate profits, and a stock market poised to blast through 20,000 to higher and higher all-time highs. I think that would be swell, but let's examine a few facts before putting our life savings in Twitter and Fakebook stock.
Kim Jong Un orders North Koreans to celebrate his grandmother on Christmas. Kim Jong Un is the Grinch who stole Christmas. North Korea's tubby tyrant wants the few Christians in the hermit state to spread cheer only to celebrate his grandma, Kim Jong Suk — not the birth of Jesus. Jong Suk — who was born on Christmas Eve in 1919 — was an anti-Japanese guerrilla and Communist activist, wife of North Korea's first dictator, Kim Il Sung, and former leader Kim Jong Il's mother. Many pay homage to the "Sacred Mother of the Revolution," who died under mysterious circumstances in 1949, by visiting her tomb.
Peter King Accuses CIA Director John Brennan Of 'Hit Job' On Trump. GOP Rep. Peter King accused CIA Director John Brennan on Sunday [12/18/2016] of orchestrating a "hit job" against GOP President-elect Donald Trump. In an interview Sunday on ABC's "This Week," King, a member of the House Permanent Select Committee on Intelligence, said while he agrees there should be an investigation into Russian involvement in the election, there should also be an investigation into Brennan for the "hit job he seems to be orchestrating against the president-elect," Politico reports. This hit job, according to King, has taken the form of Brennan allegedly leaking intelligence assessments to the press and circumventing Congress, in order to take shots at Trump.
South Carolina lawmakers propose pornography block on new computers. Computers and devices sold in South Carolina that can access the internet would be required to have filters installed to prevent people from viewing pornography, although buyers could pay a $20 fee to remove the blocking software under a proposal before the legislature. The amendment would require manufacturers or sellers of computers and internet-accessible devices to install software that blocks pornography, according to a draft of the amendment filed with the South Carolina General Assembly on Dec. 15.
Working for Media Matters Is a Miserable Job. Progressives tend to be terrible people to work for. There are a legion of horror stories about life working for Bernie Sanders, Ralph Nader or Michael Moore.
Dems push to penalize foreigners who subvert US elections. A group of House Democrats has proposed legislation that would impose a series of penalties against foreigners who try to interfere in U.S. federal elections, the latest shot fired in the fight over whether Russia improperly tried to tip the election to President-elect Trump. Rep. Eliot Engel, D-N.Y., and more than a dozen Democrats proposed the Protect American Democracy Act on Tuesday. The aim of the bill is to "expose and deter unlawful and subversive foreign interference in elections for Federal office."
The CIA, Washington Post, And Russia: What You're Not Being Told. According to an unsubstantiated article by the Washington Post, anonymous CIA officials have confirmed that the Russian government hacked the United States election to favor Donald Trump. Though it's entirely possible the Russian government attempted to influence the election, the Post has been widely criticized — for the second time in a month — for its failure to follow basic journalistic practices. Nevertheless, the narrative is sticking. But the outlet's behind-the-scenes relationship with the CIA is nothing new.
National popular vote now final: Clinton finishes 2.1 points ahead, Trump has highest vote total ever for a Republican. Trump's total of nearly 63 million votes is almost a million votes better than the second-largest total by a Republican in history. You might guess that that distinction belongs to Mitt Romney; after all, with the population increasing every four years, chances are that each successive nominee will bank more votes than the last. Not so, though. Romney has the third-most votes by a Republican in history. McCain has the fourth-largest amount. Second place belongs to George W. Bush, who received a little more than 62 million votes for his reelection bid in 2004, a gigantic improvement of nearly 12 million ballots over his 2000 total. Both parties' voters were out in force in 2004 for the first presidential election since 9/11 and the Iraq war. It took 12 years of population growth before Republicans were able to improve on Dubya's total, but Trump did it. Bush's 2004 campaign does retain one title, though: It's the only time in the last 25 years that a Republican has won the popular vote.
College enrollment drops 1.4% as adults head back to work. Despite aggressive efforts nationwide to boost the number of people who attend college, enrollments declined this fall for the fifth straight year as better job prospects for older potential students and a stalled pipeline of new high-school graduates were compounded by continued woes in the for-profit college sector. Total fall-term undergraduate and graduate enrollment slid by 1.4% to 19.01 million students as of the beginning of this month, according to the National Student Clearinghouse Research Center, a nonprofit education organization. Enrollment peaked at nearly 20.6 million in 2011.
Paedophile aged 101 will die behind bars after victims saw Facebook posts celebrating his 100th birthday. A 101-year-old paedophile will die behind bars after being jailed for a string of sex crimes against three children in the 1970s and 1980s. Ralph Clarke's traumatised victims began to come forward in August last after seeing Facebook posts celebrating their abuser's 100th birthday. The retired lorry driver, believed to be the oldest person ever convicted by a jury in Britain, has today been thrown in jail for 13 years.
Florida woman selling her positive pregnancy tests to pay for college. A Florida woman said she is paying her way through college by selling her positive pregnancy tests and urine on Craigslist.
Court says man can't seek divorce without wife's permission. The Kentucky Supreme Court says the only way a mentally incompetent 88-year-old man can seek a divorce is if his guardian files for it on his behalf. The trouble is, Elmer Riehle's legal guardian is his wife, and she does not want a divorce.
Russia's Doomsday Bomb. While liberal mainstream media concoct fake news that President-Elect Trump is Moscow's Manchurian Candidate, they ignore the latest real threat from Russia. Russian state television "accidentally" disclosed plans for a robot submarine, reportedly armed with a massive 100 megaton warhead-the largest nuclear weapon ever deployed by any nation. The submarine doomsday bomb would explode underwater to radioactively contaminate and inundate with tsunamis U.S. coastal cities and seaboard, where are concentrated much of America's military-industrial strength and population. A diagram of the robo-bomb was shown on Russian TV, supposedly inadvertently, over the shoulder of a Defense Ministry officer.
Story of Santa with dying child may not be true. In a story posted Wednesday afternoon [12/14/2016] by [Knoxville] News Sentinel editor Jack McElroy, the paper said it "has done additional investigation in an attempt to independently verify Schmitt-Matzen's account. This has proven unsuccessful. Although facts about his background have checked out, his story of bringing a gift to a dying child remains unverified. The News Sentinel cannot establish that Schmitt-Matzen's account is inaccurate, but more importantly, ongoing reporting cannot establish that it is accurate." "Therefore," he wrote, "because the story does not meet the newspaper's standards of verification, we are no longer standing by the veracity of Schmitt-Matzen's account."
Comey to Trump: The Russians Didn't Influence the Election. In telephone conversations with Donald Trump, FBI Director James Comey assured the president-elect there was no credible evidence that Russia influenced the outcome of the recent U.S. presidential election by hacking the Democratic National Committee and the e-mails of John Podesta, the chairman of Hillary Clinton's presidential campaign. What's more, Comey told Trump that James Clapper, the director of National Intelligence, agreed with this FBI assessment. The only member of the U.S. intelligence community who was ready to assert that the Russians sanctioned the hacking was John Brennan, the director of the CIA, according to sources who were briefed on Comey's conversations with Trump. "And Brennan takes his marching orders from President Obama," the sources quoted Comey as saying.
Could The Testimony of Defectors Cause Scientology To Implode? In the first episode of her eight-part series exposing the cult of Scientology, Leah Remini pledged not to focus on herself or her celebrity, but instead on the stories of Scientology defectors. As promised, the second episode focused on one of the most highly placed executives in the "Church" to leave, Mike Rinder. Rinder, an Australian by birth, was raised in Scientology since age six. He spent 46 years practicing the faith, and spent over 20 years serving as International Spokesman for the organization. [...] Rinder was brutally honest about his role in the organization as a henchman. He spent his career in Scientology discrediting those opposed to it, actively trying to ruin the lives of those who dared cross the organization.
U.S. to send 4,000 troops to Poland. The U.S. Army plans to deploy about 4,000 troops to Poland in early 2017 in a demonstration of strength aimed at Russia, a senior U.S. military official said.
More Intelligence Officials Are Disputing CIA's Claims About Russian Hacking. The CIA's assessment that Russian hackers intervened during the presidential election specifically to help Donald Trump beat Hillary Clinton relies on a "thin reed" of evidence, an official with the U.S. intelligence community says. The official, who is with the Office of the Director of National Intelligence (DNI), is one of three sources who told Reuters that the CIA's assessment, which was reported over the weekend, is flawed.
Socialist Venezuela Steals Toys To Impose Its Version Of Christmas. You better watch out, you better not cry, better not pout, let us tell you why: Santa Claus is coming to Caracas, and this year he'll be bringing toys to all the pro-regime boys and girls — and jailing those who get in his way. Striking an almost comically Orwellian posture of Saint Nick meets Robin Hood, last week Venezuela's consumer "protection" agency seized several million toys that will, ostensibly, be redistributed to the poor. The trinkets were confiscated from a toy distributor that had purportedly "committed fraud" against the country by selling the goods at unlawfully high mark-ups.
99 Dallas officers have quit or retired in last 10 weeks, reports say. Interim Police Chief David Pughes told City Council members Monday night [12/12/2016] that the department wanted to fill the next academy class with 60 officers but has only hired 30 for the February class, the Dallas Morning News reported. The department is down to 3,252 officers and wold like to have at least 3,500. CBS 11 reported that most of the 99 who left since Oct. 1 were some of Dallas' most experienced officers, according to the incoming president of the Dallas Police Association.
Catholic priests will have to preach about climate change as part of a drive by the church to cut global warming. Catholic priests are now expected to learn about climate change, church chiefs have announced. It is part of a worldwide drive by the faith to increase environmental awareness. New guidelines issued to priests state that members of the clergy should be 'promoters' of 'appropriate care for everything connected to the protection of creation'.
Exclusive: Top U.S. spy agency has not embraced CIA assessment on Russia hacking - sources. The overseers of the U.S. intelligence community have not embraced a CIA assessment that Russian cyber attacks were aimed at helping Republican President-elect Donald Trump win the 2016 election, three American officials said on Monday [12/12/2016]. While the Office of the Director of National Intelligence (ODNI) does not dispute the CIA's analysis of Russian hacking operations, it has not endorsed their assessment because of a lack of conclusive evidence that Moscow intended to boost Trump over Democratic opponent Hillary Clinton, said the officials, who declined to be named.
Atheist who fought Illinois laws dies in small plane crash. The McHenry County coroner said an autopsy Monday [12/12/2016] revealed that Robert I. Sherman, 63, of Poplar Grove, died from multiple crash injuries.
The Editor says...
One thing is certain: He's no longer an atheist!
Bombshell Dropped in Federal Court: Proof of a Silver Market "Mafia" Among Big Banks. Lawyers representing traders who allege they were ripped off by a group of colluding global banks filed eye-popping evidence in a Manhattan Federal Court yesterday showing that even as global banks were being criminally probed for rigging currency markets, they continued to engage in rigging the silver market, with a UBS trader referring to the group as the "mafia." In order to settle the charges against it in the matter, yesterday's [12/7/2016] filing shows that the beleaguered Deutsche Bank turned over to the plaintiffs' attorneys "more than 350,000 pages of documents and 75 audio tapes" that implicate other banks in a very serious way.
CDC: Heroin Deaths Surpassed Firearm-Related Homicides in 2015. The latest Centers for Disease Control and Prevention (CDC) numbers show heroin deaths surpassed firearm-related homicides for the first time ever in 2015. The number of heroin deaths was 12,989 and the number of firearm-related homicides was 12,979. The Washington Post published the CDC numbers, which show the deaths from all opioids combined topped 33,000 in 2015. That means opioid deaths outnumbered firearm-related homicides nearly 3 to 1. Opioids include heroin and prescription drugs like oxycodone, hydrocodone, fentanyl, and oxymorphone.
State Dept. approves $3.5B Apache helicopter sale to UAE. If approved by Congress, the UAE's order will also come with training devices, technical data and publications, and other supporting services. The total estimated cost of the program is $3.5 billion. U.S. defense officials say the sale enhances foreign policy interests in the region, and will not alter the balance of power in the Middle East. Boeing and Lockheed Martin are listed as the primary contractors.
Russian Senator Wants to Make Chess Mandatory in All High Schools. A Russian senator is asking the Education and Science Ministry to make chess a mandatory subject in high schools across the country, according to the newspaper Rossiiskaya Gazeta. Senator Vadim Tyulpanov says chess lessons could replace one of the required physical education classes now in place, arguing that adding chess to Russia's school curriculum would also allow disabled students to participate in sporting activities.
Three Muslim pilots detained after near collision with Florida cop. A senior official from the Indian River County Sheriffs Office told Edward that the driver of the White Hyundai Sonata was cited for running a stop sign, and that all three passengers were flight students attending a pilot training academy located in Vero Beach.
State Dept Claims No One Used 'Sham' Visas From Fake Embassy. None of the visas issued by a fake U.S. embassy that operated abroad for almost a decade were used to enter the U.S., the Department of State claimed Monday [12/5/2016]. After nearly 10 years in business, a fake U.S. embassy in Accra, Ghana, was shut down this past summer, the State Department revealed last month in a press release. The Department reportedly discovered the operation earlier this year through an informant.
For 10 years, a fake U.S. embassy in Ghana sold illegal visas and ID papers. Every Monday, Tuesday and Friday for the past decade, a pink building in Accra, the capital city of Ghana, flew an American flag from 7 a.m. to 12 p.m. Inside, a portrait of President Barack Obama hung on the wall, and people claiming to be consulate workers speaking English sold visas to the U.S., India and other countries to rural Ghanaians for $6,000 apiece. It was all a fraud, a scheme of organized crime rings and a Ghanaian lawyer to defraud people of tens of thousands of dollars, according to the U.S. State Department, which recently raided and shut down the fake embassy. And it wasn't just the U.S. There was also a fake Dutch embassy being run as well.
The death rate among white Americans now outstrips the birth rate in a third of states. More white people are dying than being born in a third of the states, according to new research. The death rate among Caucasian Americans outstripped the birth rate in 17 states in 2014, compared to just four in 2004, the University of New Hampshire found. While Latino, black and Asian populations continue to grow, soaring death rates among white middle-aged Americans — combined with the fact that white families are having less children — mean certain states are seeing falling Caucasian populations.
'You need to concede': President Obama called Clinton on election night to urge her to step down as results turned against her. President Obama urged Hillary Clinton to concede to Donald Trump on the night of election, sources claim. 'You need to concede,' Obama told the Democratic candidate as the tide of Rust State votes began to turn against her. Clinton had been hoping for a last minute turnaround in Wisconsin, Michigan, and Pennsylvania, sources say.
Obama urged Clinton to concede on Election Night. President Obama urged Hillary Clinton to concede to Donald Trump on the night of her devastating loss, it was reported Friday [11/25/2016]. Obama made the call as Clinton and her campaign were watching the election slip away from them in Rust Belt states, according to The Hill newspaper, citing a forthcoming book by its senior White House correspondent Amie Parnes. "You need to concede," Obama reportedly told Clinton. Clinton allies were apparently hoping she would wait for a miracle turnaround in Wisconsin, Michigan, and Pennsylvania — three states where Green Party candidate Jill Stein is seeking recounts.
Dallas to Declare Bankruptcy? The New York Times just reported that the Dallas police and firefighters pension plan is $7 billion short of meeting its obligations and needs an immediate bailout of $1 billion just to stay afloat. The problem is that Dallas' annual budget is $3 billion. Three years ago Dallas wasn't on anyone's "watch" list. Barron's worst 10 cities included Charleston, West Virginia; Omaha, Nebraska: and Portland, Oregon, but not Dallas. Pew Charitable Trusts identified nine cities in trouble, including Charleston, Chicago, Fargo, Jackson, Mississippi, and Little Rock, Arkansas. But Dallas didn't make that list.
Shootings of police skyrocketed this year. The number of police officers who were shot and killed this year jumped 67 percent compared to 2015, according to the latest data from the National Law Enforcement Officers Memorial Fund. Sixty police officers died from firearm-related incidents so far in 2016, up from 36 by this point last year. The overall number of police fatalities, including traffic deaths and other causes, increased 18 percent. The data covers from Jan. 1 to Nov. 25 of 2016 and 2015. This year has also seen the most targeted attacks, or ambushes, on police since 1995.
Pope Francis Equates Christianity to Communism. In an interview with Pope Francis published November 11 by the Italian newspaper, Repubblica, the supreme authority of the Catholic Church equated Christianity with Communism when asked about his views on Marxist ideology.
9/11 Memorial and Museum loses $25M in first full year. The private nonprofit foundation, chaired by former Mayor Mike Bloomberg, racked up $108 million in expenses but took in only $87.3 million, just-filed 2015 tax records show. The negative bottom line stems largely from a drop in revenues as government grants used to construct the museum were spent. The foundation received only $17 million in grants and contributions in 2015 but raked in $61.8 million from the sale of tickets, tours, memberships and souvenirs.
Federal Judge Sides With Man in Free Speech Lawsuit Against Charlottesville. A federal judge said that the Charlottesville City Council violated the U.S. Constitution when it had a resident removed from a council meeting for violating its group defamation rule, according to a report in the Richmond Times-Dispatch. A lawsuit was filed by Charlottesville resident Joseph Draego after two police officers carried him out of a June 20 meeting at the order of the Virginia town's mayor. Draego had taken the floor during the public comment portion of the meeting to voice his concerns about the "public safety" concerns he had about Muslims in the community.
Mall Santa loses job for telling girl Hillary Clinton on naughty list. A shopping mall Santa Claus in Florida is out of a job for telling a 10-year-old girl that Hillary Clinton was on his "naughty list." WKMG-TV in Orlando reported Friday [11/18/2016] that the Santa was relieved of his duties at the Seminole Town Center in Sanford after the girl's mother complained.
Son puts valuable coins stolen from father through Coinstar to buy crack: Torrington police. Police said a man stole a valuable coin collection from his father and put it through a Coinstar machine at a local supermarket in order to get money to buy crack cocaine. Police said Leonard Rinaldi, 53, of Torrington, was arrested on larceny charges in connection with the theft of thousands of dollars worth of valuable coins from his father. The coins, worth $8,000, were reported stolen on October 11. Police said Rinaldi told them he stole the coins, took them to a CoinStar machine at a Stop and Shop and received approximately $60 dollars for them. He then told police he used the money to buy crack cocaine. Police said he has a lengthy criminal record. He was living at home with his father at the time of the theft.
Judicial Watch and Russell Pearce Sue Arizona Attorney General for Communications with ACLU. Under Arizona law the Attorney General's office was required to respond "promptly" to the records request. After nearly two months, the Attorney General has failed to comply. The request seeks to shed light on the unusual settlement of the SB 1070 case, including an agreement that the Attorney General would issue an "informal opinion" setting forth his "interpretation" of the meaning of certain provision of SB 1070. The agreement also provided for payment of $1.4 million of taxpayer money to the ACLU and other groups.
Too many pot cookies brings trouble for assistant principal. Donna Lynch Haff, 50, has worked for the Pasco County School District since 2008 and started as an assistant principal at Anclote High School in 2012, according to the school's online staff page. Haff was released Monday [11/14/2016] from St. Joseph's Hospital in North Tampa after overdosing on edible marijuana in cookies made with cannabis oil, according to the Pasco County Sheriff's Office. Deputies went to Haff's Land O'Lakes home and arrested her for possession of a controlled substance.
Huffington Post Owner AOL Lays Off 5% Of Staff: 500 Workers Lose Their Jobs. Following news that vocally pro-Hillary Clinton Spanish language media conglomerate Univision, which had a Q3 loss of $30 million after revenues dropped 8% to $735 million, would lay off between 200 and 250 workers, in part driven by the media organization's recent acquisition of insolvent Gawker Media, on Thursday ReCode reported that the media bloodbath continues, with another 500 workers, or 5% of the total staff, set to be let go by AOL.
Mich. vote tally may change, but outcome will hold. As of Monday afternoon [11/14/2016], President-elect Donald Trump was winning Michigan by a razor thin 13,107 votes out of 4,785,223 votes cast, according to the Michigan secretary of State. But those are not the official results of the Nov. 8 election. The state's 83 counties have until Nov. 22 to certify their election results.
78,000 military email accounts found in adult website hack. Tens of thousands of government and military-issued email addresses were among those stolen from a conglomeration of adult hookup and pornography sites last month, according to an analysis of the breach issued Monday [1/14/2016] by LeakedSource.com. At least 78,000 dot-mil email addresses and 5,650 dot-gov addresses were stolen from Friends Finder Network, which includes AdultFriendFinder.com, porn site Penthouse.com, and live streams Stripshow.com and Cams.com.
FDNY forbids firefighters from hanging pictures of Trump. The FDNY has ordered firefighters to not hang pictures of President-elect Donald Trump in firehouses or on their trucks, angering some members of the department. "Only [the] FDNY wouldn't want the democratically elected president of America hanging in a firehouse," said one firefighter, who asked to remain anonymous. "The firehouse is supposed to be a symbol of America. That's hard to believe when you can't post a picture of the president."
The Editor says...
Obvious follow-up question: How many New York fire stations feature prominent pictures of Obama?
Poll: Voters Ignorant On Issues That Affect Them. If there is truth in Ben Franklin's precept that "tyranny begins" with "ignorance," a poll commissioned by Just Facts shows that the U.S. may be in deep trouble. While most polls measure public opinion, this unique poll measures voters' knowledge of issues that affect their lives in tangible ways. These include education, taxes, healthcare, the national debt, pollution, government spending, Social Security, global warming, energy, and hunger. This national scientific poll surveyed 700 people who vote "every time there is an opportunity" or in "most" elections. In other words, these are voters who regularly exercise their constitutional right to choose the politicians who govern them.
Did Trump Actually Get 1.7 Million Fewer Votes Than Mitt Romney? Never-Trumper Ben Shapiro, writing in National Review, claimed that "Trump underperformed Romney ... in a vastly expanded electorate. That's not the mark of a huge wave." Some reporters are making the same claim about Hillary Clinton. The Washington Post's Philip Bump wrote that "Hillary Clinton's campaign was crippled by voters who stayed home," and that she "received far fewer votes than Barack Obama in an election that was supposed to see a big increase in turnout." The problem is, all these stories are wrong. In fact, they all suffer the same flaw: The reporters were counting the complete, certified vote totals from previous elections to the incomplete, uncertified results for 2016. Believe it or not, there were still millions of votes to be tallied.
Someone Pinch Me: Michael Moore Probably Summed Up the Election Best. In fact, the "Trump supporters are racists" lie was repudiated by none other than Michael Moore earlier today [11/11/2016]. He said, "You have to accept that millions of people who voted for Barack Obama, some of them once, some of them twice, changed their minds this time. They're not racist. They twice voted for a man whose middle name is Hussein. That's the America you live in."
Obama Administration Gives up on Trans-Pacific Partnership (TPP). Donald Trump's victory in Tuesday's presidential election has prompted President Barack Obama to abandon the Trans-Pacific Partnership (TPP) trade agreement, the Wall Street Journal reported late Friday [11/11/2016]. According to the Journal, the White House had hoped to push the deal forward in the lame-duck session of Congress, assuming Democratic presidential nominee Hillary Clinton had won the election.
The Trans-Pacific Partnership is dead, Schumer tells labor leaders. The Senate's soon-to-be top Democrat told labor leaders Thursday [11/10/2016] that the Trans-Pacific Partnership, the trade deal at the center of President Obama's "pivot" to strengthen ties with key Asian allies, will not be ratified by Congress. That remark from Sen. Charles E. Schumer (D-N.Y.), who is expected to be the incoming Senate minority leader, came as good news to the AFL-CIO Executive Council, which met Thursday in Washington. Schumer relayed statements that Republican congressional leaders had made to him, according to an aide who confirmed the remarks.
Chelsea Clinton being groomed to run for Congress. While some pundits are declaring the Clinton political dynasty dead, sources tell us that it is far from over. Chelsea Clinton is being groomed for the New York seat held by Rep. Nita Lowey. Chelsea could run for the seat in NYC's 17th Congressional District once Lowey, a 79-year-old respected career politician with nearly 30 years in office, decides to retire, we have exclusively learned. Lowey's district includes parts of Rockland and Westchester counties and, conveniently, Chappaqua, the Clinton family home base.
Burglar flees with arrow in buttocks after Australian pensioner shoots intruder with bow. An Australian pensioner resorted to Robin Hood-style tactics, shooting a bow and arrow at an intruder, in an effort to stop him from fleeing his home with stolen goods. The burglar was struck in the buttocks with the medieval weapon Sunday afternoon [11/6/2016] as he tried to steal the 68-year-old homeowner's car from the Sydney residence.
Palestinian Authority Demands Israel Give Them Dead Sea Scrolls. The Palestinian Authority is preparing to demand that UNESCO force Israel to "return" the Dead Sea Scrolls, one of the Jewish state's most important archaeological treasures and proof of Jewish existence in the land of Israel two millennia ago. "This is another provocative and audacious attempt by the Palestinians to rewrite history and to erase our connection to our land," Ambassador to UNESCO Carmel Shama-Hacohen said. "The Dead Sea Scrolls are factual and weighty archaeological evidence of the presence of the Jewish people in the Land of Israel."
A New Cuban Connection to JFK's Murder. Days after the John F. Kennedy assassination, top White House aides read an eyes-only report that Cuba was behind the shocking Dallas murder. Castro had warned he'd retaliate if the Kennedy administration kept trying to kill him, and they continued. New president Lyndon Johnson ordered the secret report buried. If made public, the U.S. would have to attack Soviet-backed Cuba and thus start World War III.
Gambler offered steak dinner after casino claims $43 million jackpot was 'machine malfunction'. Katrina Bookman visited the Queens, New York casino in late August and started playing on one of the floor's slot machines. According to the New York Daily News, the machine on which Bookman was playing flashed $42,949,642.76 and read "Printing cash ticket." The excited mother-of-four thought she had won nearly $43 million and took a selfie video next to the machine. "I couldn't believe it," Bookman told the Daily News. "My body went numb." But instead of being able to collect her reported winnings immediately, Bookman says she was escorted off the floor by Resorts World employees and told to come back the next day.
Are You Ready For Mandatory Adult Education? The Washington Post reports on a debate over mandatory adult education currently happening in Nordic countries. Forcing adults to return to school is seen by some as a way to make people adapt to the changing 21st century economy. The story is published in the Post's "Inspired Life" section which means someone thinks governments forcing people to go back to school is an uplifting idea, and not an assault on individual liberty.
Doesn't matter the language, appeals court rules no profanity allowed on vanity plates. In regards to customized license plates, an appeals court in Maryland ruled that there is no profanity when it comes to vanity ... no matter what language it's in. After bouncing through the court system for almost five years, the Maryland Court of Appeals unanimously decided late last week that state officials did not violate a Washington D.C.-area lawyer's right to free speech by recalling his license plate for displaying a Spanish-language curse word.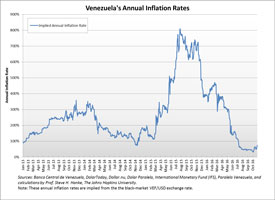 Venezuela's Inflation — Zero Hedge Repeats the Errors Printed Ad Nauseam in the Financial Press. As the accompanying chart shows, Venezuela's inflation is not about ready to break out in hyperinflation, but has decelerated dramatically from annual rates exceeding 700 percent in 2015 to today's still punishing rate of 74.4 percent. By the way, for those who play fast and loose with the word "hyperinflation," the hyperinflation threshold is 12,875 percent, year over year.
It Begins — Chicago Tribune Says Hillary Should Resign. Liberal papers like the Chicago Tribune are calling on Hillary Clinton to step aside and let Tim Kaine run for the presidency instead. Of course, the same writer in this article claims that the Democrats hold themselves to the high moral standards which is hilarious. The Chicago Tribune at least has a little shred of credibility, as they didn't endorse Hillary Clinton back in early October. They endorsed Gary Johnson.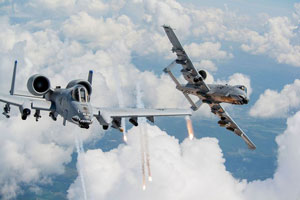 Air Force general: A-10 Thunderbolt will be sustained 'indefinitely'. The iconic A-10 Thunderbolt's time in Air Force limbo appears to be over with the announcement that depot lines are nearing full capacity for the purpose of sustaining it "indefinitely." Ground troops will brief a sigh of relief with the recent assurance of Air Force Materiel Command chief Gen. Ellen Pawlikowski that resources to perpetually maintain and repair the aircraft are in place. In short, plans to completely scrap the "Warthog" — and its famous 30 mm GAU-8/A seven-barrel Gatling gun — in favor of the newly minted F-35 stealth fighter jet have been thwarted by performance in the field and lawmakers in the nation's capital.
The Editor says...
I like the A-10 because I like seeing bad things happen to bad people, and the A-10 delivers bad news in heavy doses.
Norwood Business Operator Gets Prison Time for Tobacco Tax Fraud and Money Laundering. Muhammad Saleem Iqbal, 53, was sentenced in U.S. District Court to 42 months in prison, two years of supervised release and restitution of $28,027,946, according to the U.S. Attorney's office. The court also ordered forfeiture of hundreds of thousands of dollars in tobacco products and over $150,000 belonging to Iqbal and the tax-evading wholesale tobacco business in which he engaged. In May, 2016, he pleaded guilty to conspiring to defraud Massachusetts of wholesale tobacco taxes and to filing a false personal income tax return.
US charges 61 over India-based impersonation scam. The US Justice Department charged 61 people and entities on Thursday (Oct 28) with taking part in a scam involving India-based call centres where agents impersonated Internal Revenue Service, immigration and other federal officials and demanded payments for nonexistent debts. The scam, which had operated since 2013, targeted at least 15,000 people who lost more than $300 million.
Satire:
Queen Offers to Restore British Rule Over United States. In an unexpected televised address on Saturday, Queen Elizabeth II offered to restore British rule over the United States of America. Addressing the American people from her office in Buckingham Palace, the Queen said that she was making the offer "in recognition of the desperate situation you now find yourselves in." "This two-hundred-and-forty-year experiment in self-rule began with the best of intentions, but I think we can all agree that it didn't end well," she said.
China repeatedly hacked US, stole data on nukes, FBI & war plans — security report. Chinese intelligence repeatedly targeted US national security agencies and email accounts of US officials, a soon-to-be-released report says, adding that Beijing spies targeted info on nuclear weapons, FBI investigations and war plans. "Chinese intelligence has repeatedly infiltrated US national security entities and extracted information with serious consequences for US national security, including information on the plans and operations of US military forces and the designs of US weapons and weapons systems," a draft annual report for 2016 said, as cited by the Washington Free Beacon. The final version of the report of the US-China Economic and Security Review Commission is to be released November 16.
How Hackers Wrecked the Internet Using DVRs and Webcams. The internet was on shaky footing for the better part of Friday [10/21/2016] thanks to a large-scale attack on a company that runs a large portion of crucial internet infrastructure. It's still too early to know exactly who is behind the attack, but experts have begun to pin down which devices are doing the bulk of the work. It's not computers, but devices from the so-called Internet of Things. We're talking smart fridges, web cams, and DVRs. It may sound funny, being attacked by refrigerators, but don't laugh. It's actually horrifying.
'Have You Changed the Password on Your Smart Fridge Lately?'. That's the question asked by Popular Mechanics writer Eric Limer, who wrote an article explaining the massive internet outage that hit the East Coast on Friday [10/21/2016], saying the attack may be only the beginning. The Distributed Denial of Service attack (DDoS) used thousands upon thousands of computers and other internet-connected devices to attack the internet performance company Dyn.
Investigators say attack could have relied on internet-connected household items to flood servers with traffic. Early investigations into the attack that crippled websites across the US and in some parts of the UK on Friday [10/21/2016] found the 'internet of things' could have been used to overload servers at Dyn — the company that was targeted. The shocking development revealed almost 500,000 items were potentially at risk of being activated without their owners' knowledge, with everything from baby monitors, DVRs, security cameras, and other gadgets turned into cyber weapons.
How a Bunch of Hacked DVR Machines Took Down Twitter and Reddit. A distributed denial of service attack, or DDoS, is not an uncommon attack on the web, and web hosts have been fending them off for years. But according to reports, Friday's [10/21/2016] attack was distinguished by its distinctive approach. The perpetrator used a botnet composed of so-called "internet-of-things" devices — namely, webcams and DVRs — to spam Dyn with more requests than it could handle.
DNS devastation: Top websites whacked offline as Dyn dies again. An extraordinary, focused attack on DNS provider Dyn continues to disrupt internet services for hundreds of companies, including online giants Twitter, Amazon, AirBnB, Spotify and others. The worldwide assault started at approximately 11am UTC on Friday [10/21/2016]. It was a massive denial-of-service blast that knocked Dyn's DNS anycast servers offline, resulting in knock-on impacts across the internet. Folks immediately started reporting problems; millions of people are affected.
A grandmother is suing KFC for $20 million because she didn't get enough chicken. A lot of small businesses advertise but it's worth taking care how you tout your wares. Take the case of KFC's allegedly under-stuffed bucket. A New York woman says she spent $20 for a bucket of chicken last summer and was disappointed when the meal fell short of what was advertised, the New York Post reports. [...] She claimed the fast-food giant's advertising shows a "bucket that's overflowing with chicken," according to the Post. She's claiming false advertising.
Is CIA censoring jailed contractor's explosive book to protect Clinton? The CIA has been accused of political bias by trying to stall publication of an explosive memoir which could damage Hillary Clinton's chances of reaching the White House. The book tells the story of CIA contractor Raymond Davis, who was imprisoned in Pakistan in 2011 after shooting two men in self defense before being released in a controversial blood-money deal. According to the authors, the CIA held the book manuscript for several months before demanding a swathe of redactions — even on information that is publicly available — pushing the publication of the book from September 2016 to March 2017.
Democrats warn of a racist uprising if Donald Trump loses election. In Democratic circles, the talk about the presidential election has increasingly turned to fears of a violent uprising by white supremacists and neo-Nazis if Donald Trump loses. The nervous talk holds that Mr. Trump's alleged racist followers are being primed to take to the streets to challenge election results should Democratic nominee Hillary Clinton prevail Nov. 8. They say Mr. Trump's followers reveal their revolutionary fervor at rallies by chanting "lock her up" about the former secretary of state.
The Editor says...
Look at the people who have rioted in the streets for the past few years. They don't look like Republicans.
Wikileaks Provides An Update On The Assange Internet Outage. It seems that the Obama administration's efforts to save the presidential candidacy of Hillary Clinton is finally starting to yield tangible results as WikiLeaks just provided the following update that Julian Assange was cut off from using the Internet at the Ecuadorian embassy in London effective Saturday evening. [...] Of course, this comes just a few days after the Obama administration announced overt plans to escalate a cyber war with Russia over allegations they were behind the hacking of Hillary's private email server. Certainly, one has to wonder what this means for the future of Assange as clearly the Obama administration has applied sufficient pressure on the Ecuadorian government such that they have started to cave on their support of him.
RT's Bank Accounts Frozen, Assange's Internet Cut In Apparent Move to Silence West's Critics. [Scroll down] Although neither the cutting of Assange's Internet access nor that a state agent was responsible have been proven, if factual, speaks to the power wielded in the government transparency Wikileaks continues to provide when, for instance, President Obama's administration has failed. Wikileaks assumedly already has possession of whatever documents Assange might have obtained and plans to release in the future, but the attempt to silence the controversial and vociferously debated public figure are at least concerning — and at worst disturbingly indicative of the trouble an unknown will go to silence free speech and press.
Julian Assange's internet link has been intentionally severed by a state party - WikiLeaks. WikiLeaks has activated "contingency plans" after its co-founder's internet service was intentionally cut off by a state actor, the media organization said in a tweet. The internet is one of the few, if not only, available ways for Julian Assange, who has been locked up in the Ecuadorian Embassy in London for more than four years, to maintain contact with the outside world. Facing extradition to Sweden over allegations of rape, which he denies, the Australian computer programmer has been holed up in the embassy in West London since 2012. He claims the extradition is actually a bid to move him to a jurisdiction from which he can then be sent to the US, which is known to be actively investigating WikiLeaks.
WikiLeaks says Assange's Internet link was severed by 'state party'. The website's announcement came hours after it published three cryptic tweets. The messages referenced Ecuador, Secretary of State John Kerry and the United Kingdom's Foreign Commonwealth Office. Each tweet was matched with a string of numbers. [...] Gizmodo noted that the 64-character codes sparked a whirlwind of rumors that the 45-year-old Assange had died. Rumors on Reddit and Twitter said the numbers triggered a so-called "dead man's switch," which could be enacted in case Assange did die. Gizmodo reported that such switches do exist. WikiLeaks hasn't tweeted anything else about Assange's Internet access or how it may have been "severed."
Clinton Campaign chairman: I'm OK with taking money from foreign agents. Sunday's Wikileaks dump includes an email discussion within the Hillary Clinton campaign about whether they should continue to take money from people who were registered with the U.S. government as foreign government agents under the Foreign Agents Registration Act. At first, on April 15, high-level campaign officials met by telephone and made the honorable decision to not take money from foreign government agents, but, as Hillary's national finance director, Dennis Cheng, wrote, when he reopened the decision later that same day, "we are leaving a good amount of money on the table."
Rio Grande Valley Corruption Update for October 2016. Two Hidalgo County employees arrested for stealing from the county. "La Villa Alderman Jose Lupe Contreras, 32, and 26-year-old Derick Palomin were arrested and charged with theft by a public servant, a Class B misdemeanor, and abuse of official capacity, a Class B misdemeanor, according to the news release." What did they take? "The pair of cousins is accused of using county equipment to steal caliche from Precinct 1." It takes a certain kind of genius to be arrested for stealing dirt.
The Editor says...
For those of you who have not yet been fortunate enough to move to Texas, let me offer some background information to accompany the article immediately above: Caliche is a white, chalky dirt that is used to pave roads where asphalt is too expensive. Even the weeds won't grow in caliche, so its value is just slightly above zero. Presumably, the value of caliche was zero until the widespread popularity of the automobile. Caliche is low-class: If you live on a street that's paved with caliche, your car is always dirty. Caliche is mined at several locations in Texas.
Venezuelan regime runs out of other people's money. Though every eye in the country is focused on the election, Americans should take a moment to look at the socialist disaster unfolding in Venezuela. Domestic economic anxiety is legitimate, but we should be thankful we're so much better off than those subjected to the economic nostrums of the far Left. Americans are fortunate they no longer have to worry about diphtheria; Venezuelan doctors warn that their country may be on the verge of an epidemic because vaccines and antibiotics are so scarce. Americans are fortunate that prices are fairly stable; Venezuela has the highest inflation rate in the world, expected to hit 700 percent this year.
Lookalike Toy Gun Ban Moves Forward in N.J. Assembly. New Jersey Assembly Democrat Mila Jasey wants to outlaw toy guns in her state not because she has a problem with her grandchildren playing with them. A Republican in the New Jersey Assembly, who used to be a cop, argues her legislation, while well-intentioned, might backfire and empower criminals. But Jasey is afraid children are going to be killed by cops because they are waving around toy guns that are too realistic. "As a mother and a grandmother, I shudder to think that a child can be playing one moment and dead the next simply because an officer was unable to determine whether a gun was real or a toy," said New Jersey Assembly Democrat Mila Jasey. As a result, Jasey is a co-sponsor of legislation that would outlaw toy guns that look too much like the real thing.
The Editor says...
After this law is enacted, the police will be even less hesitant to assume that there are no fake guns -- making toy guns (i.e., realistic BB guns) even more dangerous.
Legislator Wants Mandatory Class to Teach Teens How to Deal with Cops. To paraphrase John Oliver, the host of HBO's "Last Week Tonight," the good news is this won't be like Algebra 101. Teenagers are actually going to use it in real life. Texas Sen. John Whitmire will introduce legislation to mandate traffic-stop etiquette classes for 9th-grade students. In other words, the kids will be taught how to act when they're pulled over by a cop — or, worst-case scenario, when they are arrested.
Russia Hints at Reclaiming Cuba, Vietnam Bases in Test for U.S.. Threatening to open Cold War wounds and further aggravate ties with the U.S. that are already strained by the conflict in Syria, a senior Russian defense official said the military is considering a possible return to its Soviet-era bases in Cuba and Vietnam. In the clearest confirmation to date that Russia may scrap its decision to withdraw from the two countries more than a decade ago, Deputy Defense Minister Nikolai Pankov told lawmakers in Moscow on Friday [10/7/2016] that the military is revisiting the issue, without providing more details, according to the state-run Tass news service. Responding to a question about the plans, President Vladimir Putin's spokesman, Dmitry Peskov, said the global security situation has become "rather fluid" after "substantial changes" over the past two years.
Judge allows a lawsuit to be served by tweet. A California nonprofit was having a hard time serving a Kuwaiti sheikh with lawsuit papers, so it got permission to do it in the most 21st-century way possible: on Twitter. Courthouse News Service reports that a federal judge is allowing St. Francis of Assisi, which assists refugees, to tweet the suit at Hajjaj al-Ajmi, whom the group is suing (in addition to two Middle Eastern banks) for what they say is his role in funding a Christian genocide in Iraq and Syria.
Dad shocked that he was charged $40 to hold his newborn in the delivery room. A Utah dad counted his blessings when his son Samuel was born Sept. 4, but when he got the hospital bill weeks later, he saw a charge he hadn't banked on — $40 to briefly snuggle his newborn in the delivery room. Dad Ryan Grassley was stunned when his bill arrived from Utah Valley Hospital in Provo, with a $39.35 charge for "skin to skin after C-section." And that was just part of the itemized $13,280.49 delivery bill. "We weren't mad, but it seemed ridiculous," Grassley, 37, who works at an iron foundry, told the Daily News. "I had no idea that I'd be charged for that."
Russia Suspends Nuclear Agreement, Ends Uranium Research Pact With United States. Russia further curtailed its cooperation with the United States in nuclear energy on Wednesday [10/5/2016], suspending a research agreement and terminating one on uranium conversion, two days after the Kremlin shelved a plutonium pact with Washington.
Another Newport home tied to Trinity Broadcasting Network is for sale — this time at $5.25 million. A secluded, ocean-view "trophy" home tied to the Trinity Broadcasting Network has hit the market in Newport Beach for $5.25 million. The 9,467-square-foot house is set on over an acre in the guard-gated Harbor Ridge community. The listing follows that of another home in the neighborhood tied to the broadcasting network earlier this year. Built in 1979, the latest house to come up for sale has its own large gates, six bedrooms, an elevator, private tennis court, swimming pool and spa and a grassy pavilion area with an outdoor kitchen. In the foyer, a chandelier hangs from a high ceiling. Interiors include a formal library, piano room and bar.
Federal Debt in FY 2016 Jumped $1,422,827,047,452.46 — That's $12,036 Per Household. At the close of business on Sept. 30, 2015, the last day of fiscal 2015, the federal debt was $18,150,617,666,484.33, according to the Treasury. By the close of business on Sept. 30, 2016, the last day of fiscal 2016, it had climbed to $19,573,444,713,936.79.
2016 SAT test results confirm pattern that's persisted for 45 years — high school boys are better at math than girls. Even though female high school students are better prepared academically than their male classmates on many different measures of academic success, both overall and for mathematics specifically, female high school students score significantly lower on the SAT math test, and the +30-point differences in test scores favoring males has persisted for several generations and exists across all ethnic groups.
Debate Commission: 'There Were Issues' with Donald Trump's Audio. The commission on presidential debates admits there were problems with Donald Trump's audio during his first presidential debate with Hillary Clinton. "Regarding the first debate, there were issues regarding Donald Trump's audio that affected the sound level in the debate hall," the Commission on Presidential Debates say in a carefully worded email to reporters.
Debate Commission Says There Were 'Issues' With Trump's Mic. The Commission on Presidential Debates admitted today [9/30/2016] that Republican nominee Donald Trump's audio was not working properly during Monday's night debate at Hofstra University. "Regarding the first debate, there were issues regarding Donald Trump's audio that affected the sound level in the debate hall," according to a statement from the commission.
Senate votes to override Obama veto on 9/11 bill. Congress on Wednesday [9/28/2016] overwhelmingly rejected President Obama's veto of a bipartisan bill letting families of Sept. 11 victims sue the Saudi Arabian government, in the first successful veto override of Obama's presidency. Marking a significant defeat for the White House, the House ensured the bill will become law after voting 348-77 to override Wednesday afternoon. This followed a 97-1 vote hours earlier in the Senate. Despite last-ditch warnings from the Obama administration that the legislation could hurt national security and was "badly misguided," lawmakers dismissed the concerns.
Congress rejects Obama veto of Saudi September 11 bill. The House of Representatives voted overwhelmingly on Wednesday [9/28/2016] to reject President Barack Obama's veto of a bill allowing relatives of the victims of the Sept. 11 attacks to sue Saudi Arabia, the first veto override of Obama's eight-year-long presidency.
Cost of taxpayer-backed student loan forgiveness could skyrocket. A program to encourage student-loan borrowers to go into public service may come with a hefty price tag. Anyone who takes out a federal student loan can qualify for public service loan forgiveness. (Borrowers who took out private student loans are not eligible for the program.) Qualified borrowers will be able to use this benefit starting next year. The ultimate cost of the program is difficult to determine.
Libertarian candidate Gary Johnson can't name foreign leader he admires. Libertarian presidential candidate Gary Johnson could not name a foreign leader he admires, when asked during a televised town hall meeting. [...] It is not Jonhson's first gaffe this month: about three weeks ago, he was asked what he would do about Aleppo if he becomes president. A truly surreal dialogue followed.
Female Navy sailor who refused to stand during national anthem while in uniform is 'under review' by military and 'has been threatened with jail'. A female US Navy sailor, who refused to stand for the national anthem while in uniform, is now under investigation by the military. Intelligence Specialist 2nd Class Janaye Ervin posted a photo on Facebook explaining why she stands in solidarity with 49ers quarterback Colin Kaepernick's Star Spangled Banner protest.
Walmart workers refuse to make cop's retirement cake. Three Walmart workers in McDonough, Ga., refused to decorate a "thin blue line" cake for a police officer's retirement party because they said it was racist. A number of my Georgia readers alerted me to the story and on Saturday night I spoke directly with the police officer's daughter. She asked that I not divulge her name and I've agreed to do that. "I was so shocked," she told me. "I didn't know what to do or say or anything. I was trying not to lose my temper or make a scene." For the record, Walmart has confessed that most of her allegations are true.
White House says U.S. safer under Obama, despite crime surge. The White House said Monday [9/26/2016] that Americans are safer under President Obama, despite FBI crime statistics showing that violent crime rose about 4 percent last year. "The numbers indicate that since President Obama took office, the violent crime rate has fallen 15 percent," said White House press secretary Josh Earnest, who said crime rates are still "near historic lows." The FBI reported Monday [9/26/2016] that violent crime rose nationwide, fueled by an 11 percent increase in homicides, particularly in some of the largest cities.
FBI hands Trump a new talking point on debate day with news that murders were up more than 10 percent last year. The Federal Bureau of Investigation handed Republican presidential nominee Donald Trump a gift-wrapped talking point on Monday morning [9/26/2016], announcing just hours before his first debate with Democrat Hillary Clinton that America's murder rate rose by 10.8 percent last year. Trump has sought to tie Clinton to the Obama administration's domestic policy record while arguing that tougher policing can curb U.S. inner-city violence if only black voters would break from their traditional Democratic loyalties.
This is gun control at its finest:
'1 shot — 1 note': Russian sharpshooter performs Beethoven using pistols (Video). A Russian sharpshooter has proven his skills are going way beyond just precisely hitting targets, as he performed various musical pieces, including by Beethoven, using two Glock pistols, a video has shown.
No, Terance Crutcher Wasn't Shot With His Hands Up And PCP Was Found In His Car. First problem, he was walking back to his car, against the commands of the officers. See why officers are very leery of that kind of action. He drops at least one hand if not both when he reaches the car. The reason the helicopter cut said 'he looks like a bad dude' was because he wasn't following commands of officer and officer thought he was on something. Both officers fire, one tasing, one shooting at the same time. Which means they both recognized a danger at the same time.
Terence Crutcher Was Not Shot With His Hands Up. Here's the Definitive Proof. Numerous media organizations that should know better, from Sky News, to Reuters, to NPR, are claiming that white Tulsa (OK) Police Department officer Betty Shelby shot and killed Terence Crutcher standing in the road with his hands up. That is a demonstrable lie, as proven with simple screen captures from video footage from the police helicopter circling overhead.
DoD: $8.7 Billion So Far Fighting ISIL in Iraq and Syria, Averaging $12.1 Million A Day. In a special report on Operation Inherent Resolve, the Department of Defense (DoD) details the actions and cost of fighting the Islamic State in Iraq and the Levant, or ISIL — $8.7 billion so far for an average of $12.1 million a day. "As of July 31, 2016, the total cost of operations related to ISIL since kinetic operations started on August 8, 2014, is $8.7 billion and the average daily cost is $12.1 million for 724 days of operations," the report stated.
How Bad Off Is Oil-Rich Venezuela? It's Buying U.S. Oil. One oil rig was idle for weeks because a single piece of equipment was missing. Another was attacked by armed gangs who made off with all they could carry. Many oil workers say they are paid so little that they barely eat and have to keep watch over one another in case they faint while high up on the rigs. Venezuela's petroleum industry, whose vast revenues once fueled the country's Socialist-inspired revolution, underwriting everything from housing to education, is spiraling into disarray. To add insult to injury, the Venezuelan government has been forced to turn to its nemesis, the United States, for help.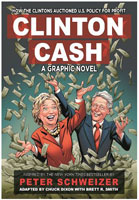 Florida Library Bans 'Clinton Cash: A Graphic Novel' from Its Shelves. A library in Florida denied a woman's request to put a New York Times bestselling graphic novel that criticizes Hillary Clinton on its shelves. The Alachua County Library District denied Alachua County resident Ann Lhota's request to make Clinton Cash: A Graphic Novel available to borrow. Clinton Cash: A Graphic Novel is currently the number one New York Times bestselling graphic novel, based off Breitbart News Senior Editor-at-Large Peter Schweizer's book Clinton Cash.
EpiPen manufacturer under scrutiny for defrauding Medicaid, suspicious influences. EpiPen maker Mylan's CEO's connection to the National Association of State Boards of Education may be a part of the shady dealings being investigated by US lawmakers, including allegations that they defrauded West Virginia's Medicaid department. Mylan has been highly scrutinized after increasing the price of its medical devices that fight life-threatening allergic reactions by 400 percent this year. The pharmaceutical company is now facing an enforcement action after not cooperating with the West Virginia attorney general's subpoena issued last month, CNBC reported. Heather Bresch is the CEO of Mylan and is reportedly very well connected.
AAA: You're All Wasting Billions Of Dollars On Premium Gas, So Stop It. The American Automobile Association has an important message for Americans: we're all wasting billions of dollars every year on premium gasoline for vehicles that don't actually need it, and we should stop. While high-octane gasoline is available everywhere and might make us feel like we're doing something good for our cars, we actually aren't. It's not that putting higher-octane fuel into your car is going to hurt your car, but an additional survey by AAA shows that only 16% of drivers have cars with an engine type that can actually take advantage of high-octane gasoline and would benefit from it.
Hillary in for a new walloping with 'Clinton, Inc.' movie that digs deep into her psychology — and Bill's. With the right lighting a twenty-something Virginia Clinton — Bill's mom — was a dead ringer for Monica Lewinsky. That realization alone, and all its Freudian implications, is enough to recommend 'Clinton, Inc.: The Movie,' a film adaptation of the 2014 book that will hit theaters on September 30. It turns out the future president's sexually undiscriminating but lovable and charming mother — and the rock-steady but ambitious and intimidating grandmother who helped raised him — formed maternal bookends that he would later reanimate with Lewinsky and Hillary Rodham.
US Air Force Grounds $400billion F-35 fighter jets due to 'faulty cooling lines'. The US Air Force is struggling to get the world's most expensive weapon off the ground. Just a month after declaring the F-35 'combat ready,' officials have now grounded 10 of the fighter jets.
U.S. national debt is more than all the world's physical cash, gold, silver, and bitcoin combined. The U.S national debt is quickly approaching $19.5 trillion. It will very likely be there this month. It is hard to comprehend how much this amount is for the average American that is barely trying to get by. But people are starting to wake up. There is a large financial charade going on. Most people realize that their standard of living is being eroded. Anyone outside of coastal regions realizes that many parts of this country are struggling to levels that are not understood by the mainstream press. Their control is slowly being lost. One way to understand the amount of debt we have as a nation is to simply look at in context to how much physical currency is out there.
Inmates say prison made them watch Hillary Clinton's speech, blacked out Donald Trump's. Federal convicts told a judge they were forced to watch Hillary Clinton's convention speech at the federal prison where they're being held — but said the prison imposed a blackout on Donald Trump's speech, tuning the facility's televisions to other channels. The felons are trying to join the federal case against President Obama's 2014 deportation amnesty, saying that Mr. Obama is discriminating against U.S. citizens caught breaking the law by punishing them, even as he attempts to grant work permits and taxpayer-funded benefits to illegal immigrants.
Reminiscent of Mecca?
Glowing, cube-shaped design for performing arts center at World Trade Center complex unveiled. A design of translucent marble and glass was unveiled Thursday [9/8/2016] for a long-stalled performing arts center at the World Trade Center complex. Officials also announced that Barbra Streisand will serve as board chair of the Ronald O. Perelman Performing Arts Center that will be dedicated to producing new works and serving as a public space. Located between One World Trade Center and the memorial plaza, the cube-shaped center will aim to both commemorate the Sept. 11 tragedy and reflect the vitality of New York City, board members said from a room overlooking the project site.
Trump Supporters Call for Boycott After Starbucks CEO Endorses Hillary. Donald Trump's supporters took to Twitter today [9/8/2016] to call for a boycott of Starbucks after CEO Howard Schultz endorsed Hillary Clinton.
Wells Fargo fined $185 million for improper account openings. California and federal regulators fined Wells Fargo a combined $185 million on Thursday, alleging the bank's employees illegally opened millions of unauthorized accounts for their customers in order to meet aggressive sales goals.
Bakery refuses to write 'Trump 2016' on cake. A Facebook post shared by a Bossier Parish teen is getting a lot of attention. It reads, "Just left Albertsons. The woman behind the cake counter just refused to make me a birthday cake because I wanted Trump 2016 on it. Did that really just happen." The cake is for the Benton girl's 18th birthday party, and the post has been shared now more than 150 times. [Video clip]
This denied request for a cake didn't involve a gay wedding. I'll confess I didn't see this one coming. A 17 year old from Louisiana who is excited about voting in her first election and happens to be supporting Donald Trump got an unexpected surprise while preparing for her birthday party. Going to the local baker, she was met with rejection when she asked for a cake with the candidate's logo on it.
The One Trillion Dollar Consumer Auto Loan Bubble Is Beginning To Burst. Do you remember the subprime mortgage meltdown from the last financial crisis? Well, this time around we are facing a subprime auto loan meltdown. In recent years, auto lenders have become more and more aggressive, and they have been increasingly willing to lend money to people that should not be borrowing money to buy a new vehicle under any circumstances. Just like with subprime mortgages, this strategy seemed to pay off at first, but now economic reality is beginning to be felt in a major way. Delinquency rates are up by double digit percentages, and major auto lenders are bracing for hundreds of millions of dollars of losses. We are a nation that is absolutely drowning in debt, and we are most definitely going to reap what we have sown.
US government orders antibacterial chemicals be removed from soaps. They may look fancy. But the US government has said old-fashioned soap and water is more effective than anti-bacterial products. On Friday [9/2/2016], the federal authorities banned 19 chemicals long-used in antibacterial soaps, saying manufacturers failed to show they are safe and kill germs. "We have no scientific evidence that they are any better than plain soap and water," Dr Janet Woodcock, of the Food and Drug Administration's drug centre, said in a statement.
Wells closing after Oklahoma quake fraction of state's total. The 37 wastewater disposal wells to be shut down in north-central Oklahoma, where a 5.6 magnitude earthquake struck this weekend, are just a fraction of the state's total number.
Is Putin plotting to undermine the presidential election? US intelligence officials are investigating whether Vladimir Putin is trying to undermine the race for the White House. It follows concern the Kremlin is planning a 'covert operation' ahead of the presidential election in a bid to reduce public trust. The probe is looking into the extent of Russia's suspected attack, which involves hacking political components that are vital to the vote in November. Moscow's intent may not be to impact the result, but could be to cause chaos and create propaganda damaging to the US.
After NAFTA: $1.66B Merchandise Trade Surplus With Mexico Became $60.66B Deficit. In 1993, the last year before the North American Free Trade Agreement went into effect, the United States ran a $1,663,300,000 merchandise trade surplus with Mexico, according to the trade data published by the U.S. Census Bureau. In 2015, the last full year on record, the U.S. ran a merchandise trade deficit with Mexico of $60,662,800,000. In 1994, the first year NAFTA was in effect, the U.S. ran a merchandise trade surplus with Mexico of $1,349,800,000 — down from the $1,663,300,000 surplus of 1993.
Finally — Jacksonville State Attorney Angela Corey Defeated. The brutally corrupt Jacksonville State Attorney Angela Corey, has been beaten in the 2016 primary race. State Attorney Angela Corey pushed the false story that surrounded Trayvon Martin. Corey lied to the Florida judiciary, lied to the public, and forced the investigators in her office to lie on her behalf.
Most Scientific Findings Are Wrong or Useless. [Daniel] Sarewitz cites several examples of bad science that I reported in my February article "Broken Science." These include a major biotech company's finding in 2012 that only six out of 53 landmark published preclinical cancer studies could be replicated. Researchers at a leading pharmaceutical company reported that they could not replicate 43 of the 67 published preclinical studies that the company had been relying on to develop cancer and cardiovascular treatments and diagnostics. In 2015, only about a third of 100 psychological studies published in three leading psychology journals could be adequately replicated. A 2015 editorial in The Lancet observed that "much of the scientific literature, perhaps half, may simply be untrue." A 2015 British Academy of Medical Sciences report suggested that the false discovery rate in some areas of biomedicine could be as high as 69 percent.
Erdogan Goes Full Autocrat, Press Freedom Extinct in Turkey. Since the media crackdown began, 2,308 media workers and journalists have been fired. Hundreds of other journalists have had their government-issued press accreditations taken away, and many other journalists (the precise amount is unknown) have been informed that their passports have been revoked, making it impossible for them to travel abroad to either do their job or escape before they too are jailed. Erol Önderoğlu, who is Turkey's representative for Reporters Without Borders, explains that the government is using the state of emergency to shut down as many newspapers, TV channels and websites as possible.
30 pieces of silver, adjusted for inflation:
Leaked Document Shows Soros Spent $650K To Influence Pope Francis On 'Economic And Racial Justice Issues'. George Soros's Open Society Foundations spent $650,000 in an effort to influence Pope Francis during his visit to the United States, a leaked document reveals. The document is an agenda for a May 2015 New York meeting of the U.S programs division of the Open Society Foundations. It states that it had allocated $650,000 for a grant related to Pope Francis' September 2015 visit to the United States. The group DC Leaks has released over 2,000 documents from groups associated with Soros.
Grocery store boots Girl Scouts, Salvation Army. "Our primary obligation is servicing our customers by providing the most pleasant and convenient shopping environment," company spokesman Paul Simon said in a statement to the St. Louis Post-Dispatch. "Because of this we have decided to end the solicitation of our customers or distribution of written or other materials at our stores." For the record, Schnucks is a privately owned company and the owners have a right to run their business however they see fit. But they might want to reconsider calling themselves the "friendliest store in town."
University of Chicago to freshmen: We do not support 'trigger warnings,' 'safe spaces'. The University of Chicago has once again expressed its commitment to free speech, warning incoming freshmen not to expect any "trigger warnings" or safe spaces on campus where individuals can retreat from intellectual challenges. In a letter sent to the class of 2020, the dean of students for undergraduates explained the private university's "commitment to freedom of inquiry and expression."
Company that price gouged EpiPen is Clinton Foundation donor. The pharmaceutical company under fire for increasing the cost of its life-saving EpiPen has been criticized by Hillary Clinton — despite the fact that the manufacturer donated to the Clinton Foundation. Records available on the website of the Bill, Hillary and Chelsea Clinton Foundation reveal Mylan, the company that manufactures the EpiPen, has donated up to $250,000. On Wednesday [8/24/2016], Clinton released a statement blasting her family foundation's donor.
Target Refunding Millions Over Fake Egyptian Cotton Sheets. Target Corp. is refunding millions of dollars worth of sheets after finding a textile supply company was pawning off phony fabrics as luxurious Egyptian-cotton. Approximately 750,000 sheets and pillowcases manufactured by Welspun India Ltd. were labeled to be 500-threat count Egyptian cotton, Bloomberg reports, but found to be a knockoff instead.
Unsecured WiFi at Trump rally named 'Clinton Email Server'. A WiFi network at a Donald Trump rally was named after his Democratic rival's long-running email controversy. "Clinton Email Server" popped up at the rally Tuesday night [8/23/2016] in Austin, Texas. The network — of course — was unsecured.
The Pentagon Takes Aim at Bomb-Carrying Consumer Drones. They're cheap, they're light, and they can carry a small bomb: The commercial drone is essentially a new terror gadget for organizations such as Hezbollah, Islamic State, or anyone else looking to wreak havoc on a budget. "That's the same quad copter you can get on Groupon or go down to Sam's Club and buy for $400," U.S. Marine Corps Commandant General Robert Neller said last week at a Washington forum on future warfare. The elusive nature of small drones is one reason the federal government has designated the District of Columbia a "national defense airspace" and prohibited drone flights there.
More of Kremlin's Opponents Are Ending Up Dead. [Scroll down] "It all went so fast," he recalled. "In the space of about 20 minutes, I went from feeling completely normal to having a rapid heart rate, really high blood pressure, to sweating and vomiting all over the place, and then I lost consciousness." He had ingested a poison, doctors told him after he emerged from a weeklong coma, though they could find no identifiable trace of it. While Mr. Kara-Murza survived, few others in his position have proved as lucky. He said he was certain he had been the target of a security service poisoning. Used extensively in the Soviet era, political murders are again playing a prominent role in the Kremlin's foreign policy, the most brutal instrument in an expanding repertoire of intimidation tactics intended to silence or otherwise intimidate critics at home and abroad.
Why Venezuela faces collapse. Last week the socialist government of Venezuela began seizing and destroying handguns, rifles and shotguns — continuing the late Hugo Chavez's effort to solve the nation's crime problem by disarming the nation. However, since Chavez imposed what he and his followers proudly called "21st-Century Socialism" on one of the wealthiest nations in South America, Venezuela has been in economic, political and social free fall. Disarming the country won't work, but one can certainly understand current President Nicolas Maduro's desire to disarm as many Venezuelans as possible. He and his cronies are increasingly worried that an angry and frustrated populace could turn his country into a revolutionary cauldron.
Venezuela crushes 2,000 guns in public, plans registry of bullets. Venezuelan police crushed and chopped up nearly 2,000 shotguns and pistols in a Caracas city square on Wednesday [8/17/2016], as the new interior minister relaunched a long-stalled gun control campaign in one of the world's most crime-ridden countries. Interior Minister Nestor Reverol said the event marked the renewal of efforts to disarm Venezuelans, through a combination of seizures and a voluntary program to swap guns for electrical goods. Venezuela has the world's second highest murder rate and the street gangs that plague its poor neighborhoods have become increasingly heavily armed in recent years, at a time when a deep recession has reduced resources available to police.
Venezuelan Responds to Economic and Societal Collapse by Theatrically Destroying Guns. Socialism in Venezuela has failed. The country can't even keep the power on. What is left of the strangulated free market cannot provide jobs. People have been reduced to eating garbage, pets, and zoo animals. As civilization collapses, crime has exploded. So what does the leftist government that brought about this situation do to rectify it? Target guns, of course.
Starving Venezuelans Break into Zoo, Eat Horse. As the economic crisis in Venezuela continues to worsen, starving citizens broke into a zoo and slaughtered a horse to eat it. Several people busted into the Caricuao Zoo in Caracas and then butchered the zoo's stallion.
Tylenol use during pregnancy linked to behavioral problems in children. Acetaminophen — most commonly in the form of Tylenol — is generally considered a safe method of treating pain and fever during pregnancy, but new research in England suggests it has an effect on children after birth. Behavioral problems in children ages 5 to 7 was linked to maternal use of acetaminophen during pregnancy, though researchers at the University of Bristol say the risk should be weighed against not treating health conditions of a pregnant woman.
George W. Bush Didn't Kill Harambe, The Internet Is Just Weird. If you're a normal, well-adjusted human being, you might vaguely remember Harambe, the endangered gorilla who was fatally shot by zookeepers at a Cincinnati zoo after a young boy fell into his exhibit pit back in May. If you're a Weird Internet Person, then you have probably never stopped thinking about Harambe since his death. The web has been whirling with conspiracy theories centered around the *real* cause of the gorilla's death. The conspiracy theories are, of course, both inaccurate and (most of the time) passed along as a joke. But the Harambe obsession is all too real.
NSA and the No Good, Very Bad Monday. [Scroll down] Because of the sheer volume and quality, it is overwhelmingly likely that this data is authentic. And it does not appear to be information taken from compromised targets. Instead, the exploits, binaries with help strings, server configuration scripts, 5 separate versions of one implant framework, and all sort of other features indicate that this is analyst-side code — the kind that probably never leaves the NSA. It is also unlikely that this data is from the Snowden cache. Those documents focused on PowerPoint slides and shared data, not detailed exploits. Besides NSA, the only plausible candidate for ownership is GCHQ — and the implications of stealing Top Secret data from GCHQ and modifying it to frame the NSA would themselves be startling. All this is to say that there is relatively high confidence that these files contain genuine NSA material.
NSA website recovers from outage amid intrigue. The National Security Agency's website was offline for almost a full day until Tuesday evening [8/16/2016], in an unexplained outage that began shortly after hackers claimed to have stolen a collection of the agency's prized cyber weapons. It's unknown if the two events are connected. POLITICO first noticed that the agency's website wasn't working at 10:54 p.m. Monday. It came back online around 5 p.m. Tuesday.
Key studies cited to 'prove' vaccines are safe were funded almost entirely by vaccine manufacturers. In this critical review of the scientific literature on vaccines, ANH-USA and Brian Hooker carefully scrutinize the gross scientific flaws and blatant financial conflicts of interests that undermine the most commonly cited scientific studies which "prove" vaccines don't cause autism. In a startling percentage of these studies, the "scientists" were either directly funded by vaccine manufacturers who stood to profit from vaccine safety whitewashing or served as highly paid expert witnesses to defend vaccine makers against lawsuits.
Newspapers rethink paywalls as digital efforts sputter. Paywalls were supposed to help rescue newspapers from the crisis of sinking print circulation as readers shifted to getting their news online. But with a few exceptions, they have failed to deliver much relief, prompting some news organizations to rethink their digital strategies. Newspapers in the English-speaking world ended paywalls some 69 times through May 2015, including 41 temporary and 28 permanent drops, according to a study by University of Southern California researchers.
Donald Trump's Name Finally Shows Up on The D.C. Presidential Ballot. Republican nominee Donald Trump was not on the presidential ballot in Washington, D.C. as of Thursday afternoon [8/11/2016]. The ballot included only Democrat Hillary Clinton and Libertarian Gary Johnson in the presidential race. The Trump-Pence ticket was finally added after insiders expressed concern about the situation to Breitbart News. The D.C. Republican Party blamed various paperwork-related complications that needed to be sorted out.
Fake wi-fi hotspots at the Olympics. A cybersecurity report reveals several fake WiFi hotspots have been set up in Rio de Janeiro, Brazil, in order to take advantage of the influx of people attending the 2016 Olympics. Skycure, a mobile security firm, found that places like Rio Galeão Airport are unaware they were inadvertently hosting several nefarious networks, according to Forbes. In other words, tourists arriving in the city are leaving themselves vulnerable to hackers once they turn on their phones or turn off airplane mode. Another report, published by Kaspersky Lab, discovered that 18 percent of the available networks were highly unsafe. Another 7 percent used antiquated encryption technology.
Hillary Will NOT Congratulate 'Girl With A Gun' Who Took Gold But GLADLY Congratulates.... Identity politics is something that progressives have always practiced, and Hillary is a master at cherry picking certain individuals that fit nicely into her narrative. Simply listen to any of her speeches on any issue, and no doubt identity politics will eventually rear its ugly head. Perhaps the most notorious example of identity politics was played out in public during ol hound-dog Bills many sexual scandals, in particular the Monica Lewinsky escapade, when Hillary a big advocate for woman's rights went on damage control and virtually on a smear campaign destroying the reputation of then intern Lewinsky and scores of other woman, with some actually being sexually assaulted by the president. So it should come as no surprise that Hillary would congratulate a Muslim wearing a hijab for competing at the Olympics in Rio, while totally ignoring the first American gold medalist, because it involved a firearm.
Hacker Publishes List Of Cell Phone Numbers, Private E-Mails For Most House Democrats. After disappearing for a couple of weeks, the hacker "Guccifer 2.0" returned late this afternoon [8/12/2016] to provide a new headache for Democrats. In a post to his WordPress blog, the vandal — who previously provided nearly 20,000 Democratic National Committee e-mails to Wikileaks — uploaded an Excel file that includes the cell phone numbers and private e-mail addresses of nearly every Democratic member of the House of Representatives. The Excel file also includes similar contact information for hundreds of congressional staff members (chiefs of staff, press secretaries, legislative directors, schedulers) and campaign personnel.
Cyberattack on Democrats bigger than first believed. The Russian hackers who exposed a pro-Hillary Clinton bias at the Democratic National Committee have reportedly hacked even more Democratic emails than previously believed. The cyber-criminals gained access to the correspondence of more than 100 Democratic Party officials and groups, apparently targeting Clinton campaign officials and party operatives, according to the New York Times. The FBI has broadened its investigation, the paper said, and the agency alerted potential targets that their personal accounts may have been breached.
George Soros Had White House Meeting With Obama's ISIS Czar. Liberal billionaire George Soros was at the White House late last year to meet with President Obama's controversial top adviser on ISIS, according to the White House visitor log. Soros, joined by top aide Michelle's Vachon and Bulgarian political scientist Ivan Krastev, met with White House ISIS czar Rob Malley late in the afternoon on October 8, 2015 in the Executive Office Building, according to a recent update of the log.
DNC Email Hack Just Got A Whole Lot Bigger. An investigation by the FBI has revealed the hack against the Democratic National Committee (DNC) may be much larger than expected. According to The New York Times, the hack extended well beyond the DNC, and may have affected hundreds of other Democratic party officials and organizations, including the Democratic Governors Association. The FBI briefed staff members of the House and Senate intelligence committees last week on the investigation into the email hacks against the DNC in July. The FBI told staff it has no doubt that the Russian government was behind the hack, according to The New York Times, citing an anonymous staff member briefed on the matter.
'Self-driving' in spotlight again as China sees first Tesla autopilot crash. Tesla said on Wednesday [8/10/2016] that one of its cars had crashed in Beijing while in 'autopilot' mode, with the driver contending sales staff sold the function as 'self-driving', overplaying its actual capabilities. Tesla said it had reviewed data to confirm the car was in autopilot mode, a system that takes control of steering and braking in certain conditions. The company, which is investigating the crash in China's capital last week, also said it was the driver's responsibility to maintain control of the vehicle. In this case, it said, the driver's hands were not detected on the steering wheel. [Video clip]
Protected minorities must be portrayed in a favorable light — whether it's realistic or not.
Disney Accused of Cultural Insensitivity Because a Character Is Too Fat. The upcoming Disney film Moana will star a Polynesian princess for the first time in the franchise's history — but, rather than be excited, many people are complaining that the film's portrayal of a Polynesian demigod character is culturally insensitive because he's too fat. According to MauiNow.com, Polynesian politicians are among those speaking out. For example, New Zealand Labour MP Jenny Salesa (who is of Polynesian heritage) complained on Facebook that the movie having a fat demigod will actually harm children. "The environment our kids grow up in and what they are exposed to have a role to play," she wrote. "Disney movies are very influential on our children."
TSA: 'Artfully concealed' weapons on the rise in airports, create fears about threats to airliners. A confidential Transportation Security Administration report says the number of "artfully concealed" prohibited items increased at airports in June, creating fears about threats to passenger aircraft. Meanwhile, a U.S. railroad association issued a separate alert Monday [8/1/2016] to workers in light of the Islamic State's mass of social media posts, such as its magazine Dabiq, urging followers to kill. A year ago this month, two U.S. service members stopped a heavily armed jihadi from gunning down passengers on a high-speed Amsterdam-to-Paris train. Authorities said the National Guardsman and Air Force airman likely prevented a railway massacre. The report by TSA's office of intelligence and analysis said the bulk of June incidents were at aviation hubs and included discoveries of weapons, ammunition and a hatchet hidden in luggage.
DC Travel Guide Rejects NRA Museum Ad. The travel guide published by the Washington, D.C., official convention and sports authority has refused to run ads for the National Rifle Association's National Firearms Museum because those ads depict firearms. Destination DC told officials from the NRA that it would no longer accept ads that depict any weapons or ammunition despite a relationship with the museum that dates back to 2012.
Why is Apple so afraid of a little picture of a gun? Apple's next iPhone and iPad operating system will no longer feature an emoji picture of a handgun. In its place will be an emoji of a green, plastic squirt gun. There is nothing particularly threatening about the current handgun picture. You only see the side of the gun; it isn't pointed at the reader or anyone else. No bullets are even being fired. The whole idea to drop the handgun emoji came about through a lobbying effort started by New Yorkers Against Gun Violence. The bomb, sword, knife, and axe emojis will stay. Apparently, a bomb with a lit fuse is OK but a nonthreatening handgun is too much.
Obama owes money from his 2012 presidential campaign. This is not uncommon. Politicians love to stiff vendors. This is why smart printers demand cash up front for signs and the like. [...] By the way, Obama spent $1.5 billion in his two presidential campaigns.
3 of 4 NYT bestsellers are anti-Clinton books. For the first time, three of the top four New York Times nonfiction best sellers are anti-Clinton books. Two new books jumped to the front of the all-important hardcover nonfiction list just this week: Armageddon, by Dick Morris and Eileen McGann, and Hillary's America, by Dinesh D'Souza.
Clinton campaign denies reports that its computer system was hacked. The Clinton presidential campaign said Friday [7/29/2016] that an "analytics data program" maintained by the Democratic National Committee had been hacked but that its computer system had not been compromised, denying news reports from earlier in the day that the campaign had become the third Democratic Party organization whose systems had been penetrated. So far, campaign computer experts "have found no evidence that our internal systems have been compromised," campaign spokesman Nick Merrill said in a statement.
Police officer who was accused of racism after he arrested Django Unchained actress faces demand for $10,000 after he leaked a recording of the incident. A police officer accused of racism after he arrested Django Unchained actress Daniele Watts is being told to pay a $10,000 fine for leaking audio of the incident. Sergeant James Parker released a recording of his encounter with Watts after she was found having sex in a parked car in an attempt to show the arrest was not racially motivated. But now the Los Angeles Ethics Commission is demanding recently retired Parker admits he was wrong to release the tape — or else hand over the money.
Official figures reveal UK billed more than £350m each week by EU. NEW figures have revealed that Vote Leave under-estimated the amount of money demanded by the EU from the UK each week by £26 million. According to the Office of National Statistics the EU billed the UK for £19.6 billion in 2015 or almost £376 million each week. The revelation comes after repeated claims by the Remain campaign and its supporters that Vote Leave's battlebus gross figure of £350 million a week going to the EU was "a lie". They claimed the number was much lower but instead the ONS has confirmed it was an under-estimate.
Getty Sued for $1B for Selling Public Domain Images. Documentary photographer Carol Highsmith made what the Library of Congress calls "one of the greatest acts of generosity," in the history of the institution, when she donated more than 18,000 of her photos to them in 2007. But her generosity — intended to empower anyone to use her iconic photos of cities across America — was taken advantage of. Getty Images and Alamy Limited have apparently been charging users to use her photos, which they rejiggered with new watermarks, a new lawsuit, spotted by Hyperallergic, alleges. The 70-year-old photographer revealed this scam when the companies sent her a cease-and-desist letter for her own photo, after she posted it to her website. The letter demanded $120 payment.
We'll Build a Wall and We'll Get Philadelphia to Pay for It. Much has been made of the gigantic four-mile wall that the security people have built to shield DNC attendees from the robust protests taking place throughout Philadelphia. Even People magazine noted that high-profile supporters of Bernie Sanders cannot get anywhere near the delegates they're hoping to influence and several have been arrested trying to scale the 8-foot fence that rings not just the stadium proper, but a giant area outside the stadium. According to the US Secret Service, it was a nearly unprecedented effort to shield convention-goers from the riffraff. Special Agent James Henry told NBC10.com that it would include "no-scale fencing to enclose the Wells Fargo Center and Xfinity Live!"
Mega-Rich Clinton Surrogates Create Reward For Espionage On Trump. Republican nominee Donald Trump is in hot water for his call for Russia to release Clinton's deleted emails, but top Democratic donors announced two separate bounties for Trump's tax forms. Democrats united against Trump during the third night of the DNC Wednesday. Each speaker mentioned Trump's taxes, and former Virginia Governor Tim Kaine made fun of Trump by impersonating him, saying, "There's nothing suspicious in my tax returns, believe me." Top Clinton fundraiser Moishe Mana offered to give $1 million to charity, and an unnamed donor teamed up with Clinton ally David Brock to make a $5 million reward for the tax documents.
Ronald Reagan's attempted assassin to be released from mental hospital 35 years after the shooting. President Ronald Reagan's daughter is criticizing a judge's decision to allow the release of John Hinckley Jr. from the psychiatric hospital where he's been confined for more than 35 years since the attempted assassination. Patti Davis says in a lengthy statement on her website that she will 'forever be haunted' by the day her father almost died in 1981. Davis says she believes in forgiveness. But she says forgiving someone doesn't mean letting them 'loose in Virginia to pursue whatever dark agendas they may still hold dear.' Davis also says she's not surprised by the decision, but says her 'heart is sickened'.
Judge: Reagan shooter John W. Hinckley Jr. to be released after 35 years. After more than 35 years in a psychiatric hospital, John W. Hinckley Jr. — who attempted to assassinate President Ronald Reagan — will walk free. A federal judge ruled Wednesday [7/27/2016] he is no longer a danger to himself or others. The 61-year-old will be released as soon as August 5 to his mother in Virginia with a number of monitoring requirements. Hinckley Jr. attempted to kill Reagan and shot three people outside the Washington Hilton in March 1981.
The Editor says...
If Mr. Hinckley is 61 years old, how old must his mother be? Is she supposed to keep an eye on him?
Chappaquiddick movie heads towards production. Last December, John [Hinderaker] wrote about the plan to make a movie about the Chappaquiddick scandal. It was at Chappaquiddick where Ted Kennedy, who was drunk, drove a young campaign worker off a bridge to her death, failed to take reasonable steps that might have saved her, and tried to cover up his culpability. The notion of Hollywood going through with such a project struck me as implausible. It's easy enough to make such a film without revealing the true degree of Kennedy's evil behavior, and John's post suggested that this is how the filmmakers would likely proceed. But how do you make the film without casting Kennedy is a bad light over an incident that most Americans have either forgotten or never knew anything about?
DNC Promises to Fix Superdelegate Corruption — Next Election. The Democratic Party was split between supporting former Secretary of State Hillary Clinton and Senator Bernie Sanders. Wikileaks revealed this week the Democratic Party conspired from the beginning to torpedo the Sanders campaign and place Clinton as the nominee. The deep chasm between the two party wings, with Clinton representing establishment dogma of pro-war/pro-Trans-Pacific Partnership and Sanders representing anti-war/anti-TPP principles shared by Republican nominee Donald Trump, created convention chaos as party leaders scrambled to rally disenfranchised Sanders voters. To heal the fractured Democratic Party, the newly announced Reform Unity Commission will devise a plan to disenfranchise superdelegates from deciding the party's nominee. The commission is expected to make its recommendations shortly after the 2016 presidential election.
'DNC Hacker' Unmasked: He Really Works for Russia, Researchers Say. The hacker who claims to have stolen emails from the Democratic National Committee and provided them to WikiLeaks is actually an agent of the Russian government and part of an orchestrated attempt to influence U.S. media coverage surrounding the presidential election, a security research group concluded on Tuesday [7/26/2016]. The researchers, at Arlington, Va.-based ThreatConnect, traced the self-described Romanian hacker Guccifer 2.0 back to an Internet server in Russia and to a digital address that has been linked in the past to Russian online scams. Far from being a singly, sophisticated hacker, Guccifer 2.0 is more likely a collection of people from the propaganda arm of the Russian government meant to deflect attention away from Moscow as the force behind the DNC hacks and leaks of emails, the researchers found.
Faking it: headline-making viral video hoaxes were funded by Screen Australia. [Scroll down] The Investment Manager of Multiplatform & Interactive at Screen Australia, Mike Cowap, said the Terry Tufferson project was funded through Screen Australia's multiplatform investment arm, which focuses on online programming, access initiatives for new talent, and experimental technology and formats such as virtual reality. [...] "We were aware that some people may not realise the videos were fiction, so Screen Australia was clear from the outset that none of the content could cause a potential War of the Worlds moment, alarm people or cause them to take action." The focus, he said, had to be on short and simple narratives that showed creative and technical skill and was entertaining.
Infant's death at day care investigated as homicide; high levels of Benadryl found in blood. Authorities in Connecticut are investigating the death of a 4-month-old boy at an unlicensed day care as a homicide after medical inspectors working the case months later found that the baby had an extremely high level of Benadryl in his blood, Fox 61 reported. Fairfield police have not made any arrests. Investigators are now trying to determine if the homicide was intentional or accidental.
Obama vetoes bill to cut ex-presidents' pay. President Obama on Friday [7/22/2016] vetoed legislation that would have scaled back the pensions of former presidents, a change that would have affected his own pension when he leaves office early next year. Obama said he agreed with the bill's objective, but said the "Presidential Allowance Modernization Act of 2016" included provisions that would have unintentionally hurt government employees who work for former commanders in chief in ways lawmakers probably did not intend.
Two Islamic Jihad Terrorists Die in Gaza 'Work-Related' Accident. They were working on a tunnel that is used to smuggle terrorists into Israel. And last week, a tunnel collapsed on another jihadi, killing him. Oops.
The Hostage Air Base — and Its Hydrogen Bombs. The United States runs its air operations against ISIS in Iraq from Incirlik Air Base in Turkey. The base, used by other NATO forces as well, is not American. It is Turkish, and the U.S. needs government permission to fly from there. Since the 15 July coup attempt in Ankara, U.S. forces at Incirlik are essentially hostages to the Turkish government. [...] Most worrisome, about 50 hydrogen bombs are stored by the U.S. at Incirlik, ostensibly on behalf of NATO. These bombs are "protected" by Turkish troops and to some degree their potential use is shared with the Turkish Air Force.
Ohio: Hotel Clerk Saw Something, Said Something, Got Fired, May Be Arrested. Three weeks before the Republican National Convention in Cleveland, Ohio, a Muslim man in traditional attire asked multiple questions about booking a hotel for a month and refused to leave the hotel despite learning that it was booked for the time he wanted. A hotel clerk, disturbed by his actions, asked her family to call 911. The police responded immediately, because the clerk's sister said the man had mentioned the Islamic State (ISIS). The clerk was fired in less than a week, and now the police may charge her, thus setting a dangerous precedent that if you point out a potential threat, you yourself will land in jail. This is not to say that the man himself was a threat, but the circumstances were suspicious and the hotel clerk has arguably been mistreated in this case, with a chilling effect on the idea that "if you see something, say something."
Lawsuit seeks to expose, unravel plea deal for billionaire sex offender. Palm Beach billionaire Jeffrey Epstein could face new criminal charges if lawyers for his alleged former teen "sex slaves" succeed in an unusual effort to overturn a 2008 plea deal that gave him house arrest, despite accusations he pimped the girls out to his rich and powerful friends. Attorneys for two of the 30 girls Epstein, 63, allegedly prostituted on his private jet, in his Florida mansion and at his private island hideaway are attempting to open up — and potentially overturn — the government's secretive agreement with Epstein that critics say left him with just a slap on the wrist for pleading guilty to soliciting an underage girl for prostitution.
Budget deficit nearly doubles during Obama years. The White House predicted Friday that the federal government's budget deficit for the current fiscal year will hit $600 billion, an increase of $162 billion over last year's and a final sour note on President Obama's watch. While the figure was expected, the increase represents a reversal from previous years, in which budget deficits had steadily declined from the massive $1.4 trillion annual deficit early in Mr. Obama's first term during the recession.
28-Page Bombshell: Saudi With Terror Ties Worked Security At US Border In 1999. A Saudi national who was under investigation by the FBI checked a security checkpoint on the southwest U.S. border prior to the 9/11 attacks, according to 28 pages from a 2002 joint inquiry released by the House Intelligence Community on Friday [7/15/2016].
Sen. Shelby: Obama Commuted Sentences of 33 Inmates Convicted of Firearm Violations. Sen. Richard Shelby (R-AL) criticized President Obama for commuting the sentences of 33 criminals he said were convicted of firearm-related offenses while pushing for more gun control. "By my count, the President has commuted the sentences of over 200 of these 'non-violent' federal inmates, of which 33 were convicted of firearm-related offenses," Shelby wrote in a sharply worded March 31 letter to Attorney General Loretta Lynch. Shelby sent the letter to Lynch a day after Obama commuted the sentences of 61 federal prisoners, bringing the total to 248, more than the last six presidents combined, according to the White House.
After 45 years, the FBI finally throws in the towel on D.B. Cooper hijacking. The FBI has ended its nearly 45-year active investigation into the identity of skyjacker D.B. Cooper, who turned a $20 airplane ticket into a $200,000 ransom payoff and then parachuted into legend. "Following one of the longest and most exhaustive investigations in our history," said Seattle FBI spokeswoman Ayn Dietrich-Williamson in a statement Tuesday [7/12/2016], the agency has "redirected resources allocated to the D.B. Cooper case in order to focus on other investigative priorities."
Former Fox News commentator sentenced to nearly 3 years for lying about CIA ties. An Annapolis man who falsely claimed to work for the CIA was sentenced Friday [7/15/2016] to nearly three years in prison as a result of fraud convictions related to his deceptions. A federal judge sentenced Wayne Shelby Simmons, a 62-year-old whose claims of CIA work propelled him into a guest slot as a terrorism analyst on Fox News and to work as a defense contractor, to 33 months in prison.
Crybabies:
Students scared of cops on campus force university to take drastic measures during RNC. Students at Case Western Reserve University in Cleveland were so traumatized by the prospect of sharing their campus with armed police officers during the Republican National Convention next week that the university has opted instead to essentially shut down for the week. The students were incensed that school officials had agreed to allow police officers imported to maintain order during the convention to stay in campus housing. More than 300 of them signed an online petition demanding that, among other things, the "riot police" store their weapons off-campus between shifts, restrict themselves exclusively to the residence halls and abide by university rules regarding anti-discrimination and sexual harassment. Some students even asked to be moved to alternative housing for the week, saying the increased police presence caused them to "fear for their safety" following the shooting deaths of two black men in Minnesota and Louisiana.
What the city of Cleveland says you CAN'T bring to the Republican National Convention. With protests raging nationwide and a controversial candidate set to seize his party's nomination in Donald Trump, the city of Cleveland has prohibited a long list of items from the area around the GOP convention — with an outright ban on gas masks and a strict limit on the allowable length of string. Under regulations released by the city, 'rope, chain, cable, strapping, wire, string, line, tape, or any similar material' in lengths greater than 6 feet are strictly prohibited within all public access areas in the zone surrounding the convention.
Police Walk Out of WNBA Arena After Players Wear Activist Black Lives Matter Garb. Good for them. Four police officers walked out of basketball arena (Target Center), and away from extra-duty security assignment, after Minnesota WNBA players show up in activist warm-up gear and spout anti-police Black Lives Matter commentary.
Ruling could make sharing passwords for subscription services a federal crime. A new federal court ruling could make sharing your passwords for subscription services — covering everything from Netflix to HBO GO — a federal crime punishable by prison time, according to a judge who opposed the decision. The ruling, issued by the Ninth Circuit Court of Appeals last week, pertained to a trade-secrets case and found that certain instances of sharing passwords are prosecutable under the Computer Fraud and Abuse Act (CFAA) — legislation predominantly concerned with hacking. The case involved David Nosal, a headhunter who left his former company Korn/Ferry and then used the password of an employee to access the company's database and use that information at his new firm. According to Fusion, the defendant was convicted of hacking charges in 2013 and sentenced to one year and one day in prison. The appeals court upheld the conviction by 2-1.
Court: Private-account email can be subject to FOIA. On the same day that the FBI announced that the criminal investigation of Hillary Clinton's use of a private email server is likely to conclude without any charges, a federal appeals court issued a ruling that could complicate and prolong a slew of ongoing civil lawsuits over access to the messages Clinton and her top aides traded on personal accounts. In a decision Tuesday [7/5/2016] in a case not involving Clinton directly, the U.S. Court of Appeals for the D.C. Circuit held that messages contained in a personal email account can sometimes be considered government records subject to Freedom of Information Act requests. The case ruled on by the D.C. Circuit focused on a relatively obscure White House unit: the Office of Science and Technology Policy.
Breakaway Catholic group accuse Pope Francis of spreading errors about faith. A breakaway traditionalist Catholic group accused Pope Francis on Wednesday of spreading confusion and errors about the faith, joining a chorus of conservative criticism over his perceived lax doctrine and emphasis on mercy at the expense of morals.
Security theater depends on believable props:
Iraq PM orders removal of British-made fake bomb detectors. For the past nine years, Iraq's security forces have tried to stop car bombs with a British-made bomb detector wand that was long ago proven to be fake. A day after a car bomb killed at least 157 people in central Baghdad, the country's prime minister, Haidar al-Abadi, has demanded their withdrawal.
Intel's Supercomputer Chips Get KO-ed By China and IBM. Intel likely won't power the world's top supercomputers anymore, following two stunning announcements from the Chinese government and IBM. The Chinese governmentunveiled Sunway TaihuLight, a supercomputer which has theoretical peak performance of 124.5 petaflops, making it the first supercomputer to break the 100 petaflop barrier. A single petaflop equals about one quadrillion calculations per second. The TaihuLight runs entirely on Chinese hardware, using ShenWei CPUs developed at the Jiangan Computing Research Lab in Wuxi. That means Intel, which previously provided Xeon chips for the country's Tianhe-2 supercomputer, has been cut out of China's supercomputer loop.
National debt jumps nearly $100 billion in one day to record high. The U.S. national debt is creeping up again, after holding steady for the last few months thanks to the annual flood of individual and corporate tax receipts. Total government debt hit a record $19.38 trillion on Thursday, up nearly $98 billion from the day before. It's the first time it has ever exceeded $19.3 trillion. The debt will soar higher still in the coming months, and is expected to approach $20 trillion by the time President Obama leaves office.
At whose expense?
Obamas tap two firms to design Obama Center in Chicago. After almost a yearlong search for an architect, President Obama and first lady Michelle announced on Thursday [6/30/2016] the firms they selected to design their Obama Center on Chicago's South Side — adding a Chicago shop that never even applied for the coveted commission. Tod Williams Billie Tsien, based in New York, bested an international field of architecture stars.
Japan's top court has approved blanket surveillance of the country's Muslims. Japan's Supreme Court has upheld the government's blanket surveillance of the country's Muslim community. The court struck down the second appeal by Japanese Muslim plaintiffs against what they perceive as an unconstitutional invasion of their privacy and freedom of religion. A 2010 leak of 114 police files revealed nationwide surveillance of Japanese Muslims. The files revealed that Muslim places of worship, halal restaurants and Islam-related organisations across the capital, Tokyo, were being monitored.
PCUSA Assembly Lifts Up Muslim Prayers to Allah. The General Assembly of the Presbyterian Church (USA) offered prayers to the Islamic deity, Allah. The prayer was led by a representative of the Muslim community on behalf of the Presbyterian Assembly. [...] The Islamic prayer was the the first order of business for the assembly. The prayer was arranged by the Ecumenical and Interfaith ministry staff for the PCUSA. They apparently got what the asked for.
Microsoft forced to pay £7,500 after Windows 10 began automatically installing on woman's computer. Teri Goldstein made the claim after her computer — which previously ran on Windows 7 — became unusable after the software tried to download without her approval. Microsoft has now said it will roll out an update that will change the alerts it uses for Windows 10 to prevent complaints such as this from happening again.
Swimming against the tide:

Mexican president urges North American integration after Brexit. Mexican President Enrique Pena Nieto on Monday [6/27/2016] called for greater integration with Canada and the United States in the wake of Britain's vote to split with the European Union. Nieto, who spoke during a stopover in Quebec City, is scheduled to attend a North American leaders summit in Ottawa on Wednesday with his US and Canadian counterparts. The three countries are economic partners in the North American Free Trade Agreement (NAFTA), and work closely on security matters.
Company that collected royalties for 'Happy Birthday' ordered to pay back $14 million after judge approves settlement that puts the song in the public domain. A judge has approved a settlement that will put 'Happy Birthday to You' in the public domain and ordered the companies that collected royalties on the song for years to pay back $14 million.
Weaponized drone swarms will meet their match with this 60-kilowatt laser. Drones may be fantastic as a consumer hobby, but these small unmanned aerial vehicles pose a significant security threat when they fall into the wrong hands. One weaponized drone is bad enough, but drone swarms are a security nightmare for military officials. Drones, whether alone or in groups, are difficult to spot when approaching, tough to follow on radar, and cannot be easily shot down using conventional weapons. To combat this potential threat, Lockheed Martin is developing a laser-based weapon that'll blow such drones out of the sky.
Brexit: EU Planned to Ban Popular British Tea Kettles, Toasters. Just two months before the Brexit vote, the European Union announced that it would begin banning the most popular "high powered" British tea kettles and toasters. With British consumption of tea outstripping continental Europe's average by a factor of six, the European Commission (EC) had quietly delayed the implementation of new "ecodesign" restrictions on small household appliances during the run-up to the Brexit referendum vote over fears that bans would be perceived as an assault on the British staples of tea and toast.
Pope says Church should ask forgiveness from gays for past treatment. Pope Francis said on Sunday that Christians and the Roman Catholic Church should seek forgiveness from homosexuals for the way they had treated them. [...] He recalled Church teachings that homosexuals "should not be discriminated against. They should be respected, accompanied pastorally."
Pope says Christians should apologize to gay people. Pope Francis said Sunday [6/26/2016] that Christians owe apologies to gays and others who have been offended or exploited by the church, remarks that some Catholics hailed as a breakthrough in the church's tone toward homosexuality. "I repeat what the Catechism of the Catholic Church says: that they must not be discriminated against, that they must be respected and accompanied pastorally," Francis said at a press conference aboard the papal plane returning from Armenia.
The Editor says...
The Bible is quite clear about what happens to effeminate men: They don't go to Heaven, and there's only one other place to go. First Corinthians 6:9-10: ["]Be not deceived: neither fornicators, nor idolaters, nor adulterers, nor effeminate, nor abusers of themselves with mankind, Nor thieves, nor covetous, nor drunkards, nor revilers, nor extortioners, shall inherit the kingdom of God.["] So if the Catholic Church wants to apologize, they should apologize for not preaching about the sixth chapter of First Corinthians.
US Customs and Border Patrol wants to ask for your "online presence" at the border. The week, the US CBP published a notice in the Federal Register proposing a change to the Form I-94 Arrival/Departure Record paperwork that visitors to the US fill out when they cross the border, in which they announce plans to ask travellers to "please enter information associated with your online presence." The form element will be optional, but of course, CBP screeners may subject travellers who decline to reveal their online names for additional scrutiny. Visitors the USA are already photographed, fingerprinted, and interviewed. Many countries have reciprocity policies through which they subject visitors to procedures that mirror those imposed by their own governments. For example, Brazil fingerprints Americans, because Americans fingerprint Brazilians; other visitors are not fingerprinted.
It's like working in a Dilbert comic strip, but with lots of violence.
Chinese bank employees get beatings from trainer angered at low scores. A motivational trainer in China, upset at the low scores in a session with rural bank employees, handed out beatings for eight of them, shaved the heads of the men and cut the hair of the women.
Foggy Bottom Breakdown? After last week we must conclude that not everyone in the State Department is an idiot. That conclusion — guarded, reluctant, and certainly temporary — is based on a truly earth-shattering event. As the Wall Street Journal reported, fifty-one State Department officials, all of whom are or were advisors on the State Department's policy on Syria, authored a "dissent channel cable" (State's grandiose term for an email) petitioning for military strikes against Bashar Assad's government and urging regime change in Damascus as the only way to defeat the ISIS terrorist network. The petition, in part, says, "Failure to stem Assad's flagrant abuses will only bolster the ideological appeal of groups such as Daesh [ISIS], even as they endure tactical setbacks on the battlefield."
What the story of ATMs and bank tellers reveals about the 'rise of the robots' and jobs. One thing automation alarmists sometimes miss is that the simplistic "machines steal jobs" story tells an incomplete tale. Take automatic teller machines. One might think the introduction of ATMs first in the 1970s eventually meant massive technological unemployment for bank tellers. Instead of depositing a check or withdrawing cash from a human, you could do it with an ATM card and a machine. [...] But that's not what happened, [...]
Workers May Soon Have To Share Health Data — Or Pay A Penalty. Sometime next year, you may hear about a new way to save money on your health insurance. To get the discount, you and your spouse have to join your company's voluntary "wellness program," the kind that typically promotes exercising more or losing weight. As part of signing up, you're both asked to share your blood pressure, weight, diseases you've had and have, and your medical records, which may include the results of any genetic tests. But if you don't want to fill out a questionnaire or get medically screened? You won't qualify for the discount. Or your premiums could go up by hundreds or thousands of dollars.
Obama has ordered flags at half-staff more than any president in history. With his tenure in office marked by terror attacks and mass shootings, President Obama has reached a sad but remarkable milestone in his presidency: He has ordered the lowering of the nation's flags to half-staff more often than any president in history. On Sunday, Obama extended that unenviable streak even further, ordering all flags at federal buildings and ships at sea to be flown at half-staff to honor the 49 victims of the Orlando nightclub shooting. Those flags will remain at half-staff until sunset Thursday, meaning that the nation will spend most of National Flag Week — proclaimed by Obama in a separate order last Friday — with the stars and stripes in a mournful pose.
This Is How All Bureaucrats Should Be Answered. Making the rounds right now is an exchange that I certainly hope is authentic, between the Oregon Department of Fish & Wildlife and ranchers Larry and Amanda Anderson. It seems the Oregon bureaucrats want permission to survey the Andersons' ranch land for purposes of tracking species decline.
Saudi Arabia Has Funded 20% Of Hillary's Presidential Campaign, Saudi Crown Prince Claims. It is illegal in the United States for foreign countries to try to influence the outcome of elections by funding candidates. In what may be the pinnacle of hypocrisy, moments ago Hillary Clinton, while speaking live on national security and addressing the Orlando shooting took some time from her constant bashing of the Second Amendment and calling for a ban on assault rifles, to say some less than kind words about Saudi Arabia whom it accused of supporting radical organizations. [...] According to the US Federal Election commission, over the past two years Clinton has raised a little more than $211.8 million. 20% of this sum is $42.4 million. The report was published (and then mysteriously deleted) on the eve of Prince Mohammed making an official visit to the United States.
FAA Warns That Mystery Military Tests May Cause Widespread GPS Disruptions. Starting June 7th, and continuing for the next month, the FAA has warned airplane pilots that GPS signals on the West Coast, and especially over California and Nevada, may be impacted. The reason why is not exactly clear, but as Gizmodo notes, the US military will be testing a device or devices that will potentially jam GPS signals for six hours each day. Officially the tests were announced by the FAA but are centered near the US Navy's largest installation in the Mojave Desert, China Lake, located "just down the road" from Area 51. The Navy has kept silent about the nature of the tests.
Homeland Security Chair: 'We Are in the Highest Threat Environment I Have Seen Since 9/11'. House Homeland Security Chairman Michael McCaul said today [6/9/2016] that "we are in the highest threat environment" he has seen since the 9/11 terrorist attacks. McCaul made the statement at an event hosted by the Council on Foreign Relations and moderated by Andrea Mitchell of NBC News, where House Republicans released their national security plans.
Was the Gotthard Base Tunnel Opening Ceremony an Illuminati Ritual Intended to Honor Satan?
• The central figure in this production was a "goat-man" that bore a striking resemblance to Baphomet.
• In the occult world, Baphomet is often a symbol of Satan or the human embodiment of Satan.
• During the ceremony, the "goat-man" dies.
• During the ceremony, the "goat-man" recovers from his fatal wound.
• During the ceremony, the "goat-man" is worshipped by everyone else.
• During the ceremony, the "goat-man" is crowned as the ruler of the world.
Is it just me, or does that sound like it is a description of the one commonly known as the Antichrist? For a very long time, global secret societies have conducted their dark rituals out of the view of the general public, but we appear to have entered a time when they are becoming much bolder. These days, we are seeing these sorts of "Illuminati rituals" just about everywhere. We have seen them regularly at major awards shows, in music videos, in television shows and movies, and even at the Super Bowl.
Why is Barack Obama Warning Americans 'To Be Prepared For A Disaster'? When Barack Obama speaks to the public, it is very rare that he does so without a specific purpose in mind. So why is he urging Americans "to be prepared for a disaster" all of a sudden? On May 31, Obama took time out of his extremely busy schedule to deliver an address at the FEMA National Response Coordination Center in Washington. During his speech, he stressed that every American is responsible for preparing for disasters, and that includes "having an evacuation plan" and "having a fully stocked disaster supply kit".
Australian heritage sites wiped from UN climate report at government's request. The "World Heritage and Tourism in a Changing Climate" was released Thursday [5/26/2016] and lists 31 natural and cultural world heritage sites in 29 countries that are said to be vulnerable to climate change. Risks to iconic tourist sites such as the Statue of Liberty, Venice, Stonehenge and the Galapagos Islands are described in the report. However, no sites in Australia, such as the famous Great Barrier Reef, are mentioned. News.com.au reports that the initial version of the report included references to the Great Barrier Reef as well as the Kakadu National Park and the Tasmanian Wilderness. The Australian Department of the Environment confirmed to News.com.au that it asked for references to Australia to be removed, citing a negative impact on tourism.
Lawmakers Try to Roll Back Executive Power in Rulemaking. Sen. Mike Lee (R-Utah) has proposed a bill that would make Congress responsible for the economic costs of federal regulations rather than unelected officials in federal agencies. Rep. Mark Walker (R-N.C.), Financial Services Committee Chairman Jeb Hensarling (R-Texas) and Rep. Dave Brat (R-Va.) joined Lee to formally introduce the Article I Regulatory Budget Reform Act, which would require Congress to cast a vote on the "total regulatory burden" federal agencies are able to enforce on the private sector each fiscal year.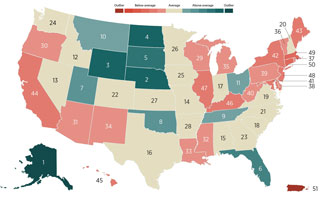 Best-Run States Are Heavily Republican, Study Finds. The ten most financially sound states in the country are all heavily Republican, while all but one of the ten worst states are heavily Democratic. That's according to a ranking of states in a new report from the Mercatus Center at George Mason University[.] The report — "Ranking the States by Fiscal Condition" — used official government data to measure the states' ability to pay short-term bills and meet longer-term obligations, such as public pensions or health care costs, using five separate measures.
Muslim girl picks Vermont military school after being denied from The Citadel over hijab. A Muslim high school student from Florida who hopes to become a Navy officer is going to attend Norwich University after the Vermont military school said it would allow her to wear her headscarf beneath her uniform.
Obama commutes sentences of 42 prisoners. President Obama on Friday [6/3/2016] commuted the sentences of 42 inmates, as he accelerates his effort to free prisoners burdened with lengthy sentences in the government's war on drugs. Nearly half were granted to people serving life sentences, mostly for convictions related to crack or cocaine possession and distribution. Most will be released on Oct. 1, but some will be freed next June. Obama has issued 348 commutations during his time in office, more than the previous seven presidents combined, according to the White House. Among those freed include 130 who were serving life sentences. The president has said he will continue to grant commutations during his final months in office to nonviolent offenders who meet standards laid out by the Justice Department. It's the third round of commutations for drug offenders the White House has announced this year.
Progressives Hope 'Finding Dory' Features Disney's First Lesbian Couple. A blink-and-you'll-miss-it moment from the latest trailer for Disney/Pixar's upcoming film Finding Dory has prompted speculation that the film will be the first Disney project to feature a lesbian couple.
Sub sailor's photo case draws comparisons to Clinton emails. A Navy sailor entered a guilty plea Friday [5/27/2016] in a classified information mishandling case that critics charge illustrates a double standard between the treatment of low-ranking government employees and top officials like former Secretary of State Hillary Clinton and ex-CIA Director David Petraeus.
Mishandling classified information leads to prison (if your name isn't Clinton). With the release this week of the Inspector General's report on Hillary Clinton's private email server we learned that a lot of the things she has said over the past year were not true. But we still have to wait for the FBI to decide whether Clinton's behavior rises to the level of a crime. With that in mind, it's instructive to consider how the federal government responds to cases of mishandling classified information for people other than Hillary Clinton. Today Politico has an important story on the fate of Petty Officer First Class Kristian Saucier. Saucier pleaded guilty Friday [5/27/2016] to taking cell phone pictures of the engine room of his submarine.
DNC Chair's PAC Has Paid More in Salaries Than It Has Given to Democrats. The leadership PAC of Rep. Debbie Wasserman Schultz (D., Fla.) has paid out nearly $100,000 more in salaries than it has given to Democratic candidates during the 2016 election cycle, a review of Federal Election Commission records shows. The Democrats Win Seats PAC, or DWS PAC, has a stated mission of directing "resources to help elect Democrats around the country." However, records show the PAC has spent more on staff than helping campaigns. Between Jan. 1, 2015 and April 30, 2016, the PAC paid $153,453 to Lindsey Schulte, the committee's highest-paid employee, according to a review of the DWS PAC's finances.
NYPD checking ammo after knifeman's jacket stops cops' bullets. Four of the shots that cops fired at a madman waving a knife in Midtown failed to penetrate his jacket — which was not bulletproof — and the NYPD will now check the weapons for malfunction, law enforcement sources told The [New York] Post. "The bullets we have may be defective and that's very disturbing," one source said. "When we fire our weapons, we want to make damn sure that our bullets hit our target — neutralizing our target." A sergeant and an officer fired a total of nine rounds at 46-year-old Garry Conrad on Wednesday [5/18/2016], with one of the shots killing the depressed Broadway stagehand who refused to drop the blade at West 49th Street and Eighth Avenue.
Newspeak is doubleplusgood.
Obama signs measure striking 'oriental' and 'negro' from federal law. President Obama has signed legislation striking outdated racial terms such as "Oriental" and "Negro" from federal laws. Obama signed the bill without fanfare on Friday along with six other pieces of legislation, the White House said. The measure sailed through Congress unopposed, a rare example of bipartisan agreement in an election year. It reached the president's desk after the Senate unanimously approved it on Monday [5/16/2016].
This Man Saved A Girl From Being Stabbed To Death, And Now Target Is Suing Him For It. In 2013, Michael Turner saved the life of a 16-year-old girl who had been viciously attacked and stabbed in a Target store in Pennsylvania. And instead of thanking him for protecting its customers and preventing them from being murdered, Target is now suing him for his heroism and alleging he acted irresponsibly. The attacker, Leon Walls, was convicted of attempted homicide for stabbing then-16-year-old Allison Meadows in 2013.
Navy secretary fires back at conservatives: Will name warships as I please; no politics involved. Navy Secretary Ray Mabus says in a letter that he has the power to name warships as he chooses, in response to a former Marine and congressman who charges he has politicized the process. Rep. Duncan Hunter, California Republican and House Armed Services Committee member, wrote Mr. Mabus to question the naming of an Arleigh Burke-class destroyer after former Sen. Carl Levin, Michigan Democrat and chairman of the Senate Armed Services Committee. The naming followed a pattern of Mr. Mabus, a former Democratic governor of Mississippi, of naming warships after Democrats and liberal activists, some of whom had little or no link to the military.
Study Finds That Tylenol Kills Much More Than Just Pain. A new study suggests the popular painkiller Tylenol does more than reduce pain — it can actually reduce your ability to imagine other people's pain. Researchers at Ohio State University conducted three experiments on college students to test whether acetaminophen, the active ingredient in Tylenol and many other prescription and over-the-counter painkillers, affects users' abilities to empathize with others who are experiencing physical or emotional pain. Their findings were published in the journal Social Cognitive and Affective Neuroscience.
U.S. Discloses Saudi Holdings of Treasuries for First Time. The Treasury Department released a breakdown of Saudi Arabia's holdings of U.S. debt, after keeping the figures secret for more than four decades. The stockpile of the world's biggest oil exporter stood at $116.8 billion as of March, down almost 6 percent from a record in January, according to data the Treasury disclosed Monday in response to a Freedom-of-Information Act request submitted by Bloomberg News. The tally ranks Saudi Arabia among the top dozen foreign nations in terms of holdings of U.S. debt, and compares with China's $1.3 trillion trove, and $1.1 trillion for Japan. "The politics has always been secretive, so have their finances," said David Ottaway, a Middle East Fellow at the Woodrow Wilson International Center, a research institute in Washington. "It does answer the question of how much they own, which is surprisingly not that much."
Mark of the Beast:
You Can't Leave Home Without It: A Temporary Tattoo Could Replace Your Credit Card. If you've ever been to a music festival, sports stadium or any other crowded event, you may have been concerned about carrying a purse or wallet, which can not only be cumbersome, but can make you the target of pickpockets. And the alternative of carrying a solitary plastic credit card isn't much better since they can easily slip out of your pocket. Those concerns might disappear in the not-so-distant future, thanks to technology being developed for ultra-thin, contactless payment stickers similar to temporary tattoos. MC10, a healthcare technology company, is developing tattoo wearables that can affix to a payer's body as a breathable, waterproof NFC, or near-field communication, payment solution.
Study: Changes in racial composition lead to decline in church attendance. The more mixed the Sunday morning pews are, the fewer people are likely to be in them. That's the primary finding of a new study from Baylor University published in the current Journal for the Scientific Study of Religion. Researchers studied the Evangelical Lutheran Church in America, where racial diversity doubled from 1993 to 2012, and found that, at the same time, churches with the greatest diversity growth also had the steepest declines in attendance.
Report: Romney recruiting Kasich, Sasse for third-party option. Mitt Romney, the GOP's 2012 nominee, is among those courting prospects for a possible third-party bid to keep Donald Trump from the White House, according to a Washington Post report. Among those prospects are Sen. Ben Sasse (R-Neb.), one of Trump's most vocal Republican critics, and Ohio Gov. John Kasich, who suspended his presidential campaign in early May. Kasich's chief strategist John Weaver said the governor isn't interested in running an an independent.
Venezuela Unleashes Tanks as 4 Killed, 1,200 Arrested. Police and National Guard killed four suspects Tuesday during a wide raid in Western Caracas that involved tanks and helicopters, as Venezuela also underwent the rare climate phenomenon known as a "solar halo." "As has been the request of our people, we have deployed OLP New Phase in 4 areas of Caracas," tweeted Interior Minister Gustavo Gonzalez as the operation began unfolding. Local media said eight suspected criminals were killed during the operation, but Gonzalez spoke only of four killed when resisting police action. Some 400 vehicles were used during the operation, ranging from motorcycles to tanks and choppers.
Consent of the governed and judicial tyranny. Yes, Montana is a purple state in that it has elected both Democrats and Republicans to statewide offices, but at heart we are a conservative state — a state grounded in traditional values such as respect for God, love of country, hard work and fair play. Unfortunately, because we go along to get along, we've been an easy target for the folks who are offended by God, are not that into patriotism, prefer not to work if at all possible, and think Fair Play is an amusement park ride. Consider this: According to a 2012 study by two political science professors at Stanford, Montana's state Supreme Court is the sixth most liberal court in the country. No wonder folks from California like to move to Montana! They probably view us as a colony. The latest last straw that should motivate a political revolution in our state, but probably won't, happened on Tuesday [5/10/2016] when the Montana Supreme Court threw out a voter-approved law meant to send a clear message to illegal aliens that they are not welcome here.
Negative interest rates spark record gold rush as demand for safe deposit boxes jumps. Investors snapped up gold at a record pace in the first three months of 2016 as global growth fears intensified and central banks slashed interest rates deeper into negative territory. Concerns that Britain could leave the EU also triggered a spike in demand across Europe where "investors were plagued by lingering Brexit fears," according to the World Gold Council.
Report: Government Regulations Add $84,671 to New Home Prices. Government regulations are responsible for adding $84,671 to the final price of a new single-family home, according to a report from the National Association of Home Builders. According to the report, regulations implemented during the lot's development are responsible for 14.6 percent of the total, while 9.7 percent is due to costs that accrue after the builder has purchased a finished lot. "Regulations come in many forms and can be imposed by different levels of government," explains the report. "At the local level, jurisdictions may charge permit, hook-up, and impact fees and establish development and construction standards that either directly increase costs to builders and developers, or cause delays that translate to higher costs."
The Editor says...
Personally, I don't object to sensible rules about home construction, especially the part about having a city inspector look at the wiring and plumbing before it's all covered up.
Software Update Destroys $286 Million Japanese Satellite. The Japanese X-ray telescope Hitomi has been declared lost after it disintegrated in orbit, torn apart when spinning out of control. The cause is still under investigation but early analysis points to bad data in a software package pushed shortly after an instrument probe was extended from the rear of the satellite. JAXA, the Japanese space agency, lost $286 million, three years of planned observations, and a possible additional 10 years of science research. Hitomi, also known as ASTRO-H, successfully launched on February 17, 2016 but on March 26th catastrophe struck, leaving only pieces floating in space.
Dystopia: Venezuelans Are Now Killing Cats, Dogs, and Pigeons for Food Because Socialism Can't Provide. Venezuela is on the verge of economic collapse. The price of oil has dropped precipitously over the past few years — that's a budgetary nightmare for a nation dependent on its oil exports. As a result, basic necessities, like toilet paper, are being rationed. There's limited access to television and long distance phone service. There are rolling blackouts due to energy shortages. And now the government is cutting back the workweek to just two days. This comes at a time when Venezuela's citizens need government services the most. Supermarkets are not stocked regularly, so there's a food shortage; people are starving. They've resorted to looting to survive. You would think that the government can't really afford to print its own currency because it's so broke would be the cherry on top of this socialist nightmare.
'I have to be taller': the unregulated world of India's limb-lengthening industry. Komal never told her friends where she really went for six months last year. The 24-year-old, from the town of Kota, in western India, went to see Dr Amar Sarin, an orthopaedic surgeon in Delhi, who made her eight centimetres (3in) taller, a procedure which involved breaking the bones in her legs and wearing a brace until she could walk again. Her parents had to sell the family's ancestral lands so she could get the surgery, but for Komal, the extra height is worth it. "I have so much confidence now," she says.
The Editor says...
This misguided young woman needs to learn an important lesson about life: Play the cards you were dealt, and make the most of what you have. Your life isn't about you anyway.
Warning: Your hospital may kill you and they won't report it. Medical error is the third leading cause of death in the U.S. after heart disease and cancer — an estimated 210,000 to 400,000 deaths a year among hospital patients — say experts in an open-access paper in the British Medical Journal — despite the fact that both hospital reporting and death certificates in the U.S. have no provision for acknowledging medical error.
Poll shows Gary Johnson in double digits in 3-way race against Clinton, Trump. Libertarian presidential hopeful Gary Johnson, possibly benefitting from dissatisfaction with the two major parties' front-runners, is in double digits in a potential three-way race, according to a poll released Thursday [3/24/2016]. In a three-way contest, Democratic front-runner Hillary Clinton was at 42 percent, GOP front-runner Donald Trump was at 34 percent, and Mr. Johnson, who is seeking the Libertarian Party's nomination, was at 11 percent, according to the Monmouth University poll.
Gary Johnson for President? The Case for — and against — the Likely Libertarian Nominee. Good news, disgruntled Americans: As you ponder whether to vote for one of the two most-disliked, dishonest, and morally corrupt politicians ever to run for president — Donald Trump and Hillary Clinton — you just might have a third option. His name is Gary Johnson. He's a popular two-term former governor of New Mexico. He's the likely Libertarian party nominee. And he's set to be on the ballot in the vast majority of states.
Famous California vegan restaurateurs under fire over revelation they eat meat. The California-based husband and wife founders of celebrity-endorsed vegan restaurant group Cafe Gratitude say they have received death threats after it was revealed last week that they are raising, slaughtering and eating animals on their farm north of San Francisco.
So, something interesting happens to weed after it's legal. Two years ago, the Washington state began an unprecedented policy experiment by allowing large-scale production and sale of recreational marijuana to the public. The effects on public health and safety and on the relationship of law enforcement to minority communities will take years to manifest fully, but one impact has become abundantly clear: Legalized marijuana is getting very cheap very quickly.
A SEAL's death shows US involvement in Iraq is more than just advisory. Navy SEAL Charlie Keating IV — an adviser to Kurdish troops in Mosul, Iraq — was killed Tuesday [5/3/2016] in an encounter with Islamic State militants. Keating, 31, born and raised in Phoenix, was a track star at Indiana University before joining the Navy after 9/11. Technically, Keating was not a combatant. He was an "adviser" who died in a firefight, rescuing other advisers under attack. Which is exactly as he should be remembered — as an American serviceman of high skill and valor, not because a grandfather of the same name had been a notable figure in the 1990s savings-and-loan crisis.
The crash that broke the Kennedy grip on the White House: Hollywood film to revisit events on Chappaquiddick in 1969. It was an event that dashed the chances of Edward Kennedy inheriting his older brother's presidency and appalled millions of Americans. Now the incident at Chappaquiddick in 1969 that broke the Kennedy grip on the White House will be revisited in an independent feature film.
Can Kennedys quash film? Do the Kennedys still have enough clout to kill a movie about Chappaquiddick? We ask because Apex Entertainment has announced that Jason Clarke [...] has been cast as Massachusetts U.S. Sen. Ted Kennedy in the drama about the death of Mary Jo Kopechne.
Politics Move Left, Americans Move Right. In an election year in which the top likely candidates come from New York, big cities arguably dominate American politics more than at any time since New Deal. The dynamics of urban politics, which are characterized by high levels of inequality and racial tensions — may be pushing Democrats ever further to the left and Republicans toward the inchoate resentment of Donald Trump. Yet if politics are now being dominated by big cities along the coasts, the most recent U.S. Census Bureau data suggests that when it comes to their own lives, Americans are moving increasingly elsewhere, largely to generally Republican-leaning suburbs and Sunbelt states. In other words, politics and power are headed one way, demographics the other.
Animals get to use their own bathrooms at JFK airport. The 70-square-foot room, at JFK's sprawling Terminal 4, allows dogs and other animals to relieve themselves without needing to exit the building to find a place to go outside — a step that requires an annoying second trip through the security line.
Cuban-American Filmmaker Warns America Is Morphing Into Communist Country. Filmmaker and American citizen Agustin Blazquez never thought his native Cuba would become a communist country, but now he sees the same radical shift happening in America. In [an] exclusive video interview for The Daily Caller News Foundation, he says the left has been clever by using "very non-threatening words," like liberal, progressive and concerned citizens, for advancing government control of American lives. The truth about Cuban politics is hard to find because of media spin and propaganda dominating American discourse.
Nearly 1 in 4 Americans say they'll opt out if Trump and Clinton are their only choices in November. Nearly a quarter of the electorate is just not that into a Donald Trump versus Hillary Clinton general election. A new poll out today from Rasmussen Reports shows that the parties' two frontrunners are tied among likely voters at 38 percent, but 24 percent would like to opt out of the presidential race. Further breaking down that 1-in-4 figure, pollsters found that 16 percent would vote for some other candidate if they were forced to choose between Trump and Clinton. Another 6 percent would stay home and 2 percent remain undecided.
Philip Kives, Pitchman Who Perfected 'As Seen on TV' Infomercials, Dies at 87. Philip Kives, a Canadian entrepreneur whose company, K-tel, saturated North American airwaves for decades with ads for a gaggle of gadgets (the Patty Stacker, the Miracle Brush and the emblematic Veg-O-Matic) and a cornucopia of compilation albums ("Hit Machine: 20 Original Hits, 20 Original Stars," "25 Polka Greats" and "A Musical Journey: Pan-Flute"), died on Wednesday in Winnipeg, Canada. He was 87.
K-Tel Founder And Infomercial Icon Philip Kives Dies At 87. Philip Kives, master of the infomercial, has died. He was 87. With gadgets like the Miracle Brush and — wait, there's more! — the Veg-O-Matic food slicer, Kives started reeling in customers when he founded K-tel International in the 1960s.
Philip Kives, K-tel founder and 'wait there's more' infomercial king, dies at 87. Philip Kives, the tireless TV pitchman whose commercials implored viewers to "wait, there's more!" while selling everything from vegetable slicers to hit music compilations on vinyl, has died at age 87. Samantha Kives said Thursday [4/28/2016] that her father died a day earlier after being hospitalized with an undisclosed illness. Kives became wealthy after founding marketing company K-tel International, which sold Miracle Brush hair removers, Veg-o-matic vegetable slicers and compilation albums with such titles as Goofy Greats among numerous other products.
Suit Alleges Al Jazeera America Lost $585 Million in Two Years. Al Jazeera America, the ratings-challenged cable news network that shut down two weeks ago, and which was owned by the Qatari government, was hit with a lawsuit by one of its former employees who alleges among other things that the network lost $585 million in 2013 and 2014. According to The New York Times, Anand Gupta, the former executive vice president of finance, filed a lawsuit in Federal District Court in Manhattan charging the network with denying him a promised promotion and salary increase because of racial discrimination.
Nooo! Cracker Jack Ending Toy Prizes In Favor of Digital Codes. Is there nothing sacred? The toys in the Cracker Jack box are classic and fun. They require a kid using their imagination. Not everything has to be digital, in fact, the digital experience removes us from the human experience. It has its place, but really, nothing will replace getting a mood ring or a dinosaur or even a toy gun! Yes, all teeny-tiny but that's the point.
See? You should have studied for your ham radio license years ago!
Venezuelan cellphone carriers suspend international calls, users innovate to stay connected. Among the many aspects of daily life impacted by Venezuela's government tight control of the economy is the ability to use a cellphone, as carriers find it increasingly hard to make a profit due to people-oriented regulations they call senseless. Last week, two of the three cellphone companies that operate in the country suspended all international service after they say the government repeatedly refused requests to increase the fees for international calls.
The rancid fruits of socialism are now on display:
Venezuela blackouts: 'We can't go on living like this'. About the only thing that can be counted on around the clock at Gustavo Diaz's home these days is the gas stove. The food in the fridge is spoiling. The microwave oven sits unused. The television is dark and the stereo system silent. It's sweaty and uncomfortable inside, thanks to government-imposed electricity blackouts meant to deal with chronic power shortages across the country. Even getting running water is a problem.
9/11 Memorial Is Super Sorry And Will Stop Banning Middle School Kids From Singing National Anthem. The management at the National September 11 Memorial & Museum in New York City has now indicated that a pair of security guards acted improperly last week when they ordered a group of North Carolina middle school students to stop their choral rendition of "The Star-Spangled Banner." The guards had told the 51 Waynesville Middle School students — and a teacher conducting them — that their outburst of patriotism honoring dead Americans required a $35 performance permit. Also, it turns out, the 9/11 Memorial — which reportedly spends $60 million each year to operate itself — takes 10 days to process each permit.
Why Puff the Magic Dragon Died Young. A new study says early marijuana use could drastically cut life spans. [...] Somehow, I suspect that no matter unhealthy smoking marijuana should prove, our popular culture will never make Puff the Magic Dragon into the same kind of villainous product as cigarettes. That's because the war against tobacco isn't only about health, but changing culture. Ditto, the promotion of marijuana legalization.
Over Sixty Thousand Christians In America Gather Together To Fight Against Islam And The Islamic Persecution Of Christians. Japan is reviving Shintoism, Zen Buddhism and emperor worship; Turkey is reviving Islam as its central religion and political objective and as well as Sufism; but Christians, they have thrown out their Faith for secularism, and envisage only secular war. But this will not be the case in the future, when the lands of Christendom are surrounded by their enemies. It is a sad reality that the spirit of zeal is truly only ignited in the midst of war. In Russia, in Serbia and Poland, the flames of Christian militancy are growing, while they are still extinguished in the Western nations. But this will soon change.
One of 12 in the World to Achieve a Perfect AP Calculus Score. Seventeen-year-old Cedrick Argueta recently learned he's one of 12 young people in the world — out of 302,532 — to have gotten a perfect score on the Advanced Placement calculus AB exam. "While I think talent is a big part of doing well, hard work definitely trumps that," he told a local news station, echoing what many researchers have said despite the widespread belief that stupendous academic skills are a fixed trait.
Controversial $400bn F-35 fighter jet now has computer 'brain' problem which could see entire fleet grounded. The F-35 Joint Strike Fighter has been hailed as the 'most expensive weapon in history.' But despite a price tag of $400 billion for 2,457 planes, the fifth-generation fighter has been plagued with issues. Now, a new report says problems with its logistics software system could ground the entire fleet.
Chinese man gets death for selling documents on encryption. Chinese state media say a former computer technician has been sentenced to death for selling 150,000 classified documents to an unidentified foreign spy agency.
Here's someone who should know better, but he doesn't:
Ex-police commish caught carrying loaded gun in park. A former Westchester County police commissioner was caught with a loaded gun without a permit in a park last week — but cops at the scene were ordered by higher-ups to let him go, law-enforcement sources told The [New York] Post. Police responded to a report of a fight between two men at the Kensico Dam Plaza in Valhalla in Westchester on April 14 around 5:20 p.m. There, they found former Mount Vernon Police Commissioner Terrance Raynor, and he fit the description of a suspect involved in the dispute, sources said. But when cops tried to question Raynor, 52, he became "hostile and uncooperative," sources said. He refused repeated requests to remove his hands from his pockets, according to sources. When cops asked him for identification, Raynor, also the former chief criminal investigator for the Westchester District Attorney's Office, told them that he did not have to provide it.
Federal Park Ranger Mocks Founders, Constitution ... While Leading Tour of Independence Hall!. A federal employee of the National Park Service who offers guided tours of Independence Hall in Philadelphia — the birthplace of the Constitution — stunned a group of tourists this week by telling them the Constitution and the Declaration of Independence were the product of "class elites who were just out to protect their privileged status." Mary A. Hogan, a federal employee making in excess of $95,000 per year in salary and benefits, provided a tour Monday afternoon [4/18/2016] at Independence Hall laced with factual inaccuracies and disparaging comments about the Founders and the Constitution.
McDonald's is testing giant and mini versions of its famous burger. McDonalds are trialing a new version of their most famous burger for customers for whom the Big Mac, just isn't big enough. The Grand Mac, made with a third pound of beef, two slices of cheese and salad on a huge sesame bun is being offered in Dallas and Ohio until June. If the giant burger is a hit, the restaurant chain plans to roll them out nationwide. The Grand Mac may be a way for the firm to catch up with its rivals who have begun offering bigger and bigger burgers over the years.
The Editor says...
The first time I ate a Big Mac, I was hooked. The price was 48¢.
Lawmakers say Secret Service running out of agents. Two lawmakers claimed Tuesday [4/19/2016] that the U.S. Secret Service may need to seek outside help to fulfill its mission because agents are leaving the agency faster than they can be replaced. "USSS simply cannot hire enough personnel to keep pace with historic attrition rates," House Oversight and Government Reform Committee chairman Jason Chaffetz, R-Utah, and ranking Democrat Elijah Cummings of Maryland noted in a Tuesday letter to Secret Service director Joseph Clancy.
The Editor says...
Hmmm. "[H]istoric attrition rates. These guys see a lot of stuff that we don't, and I suspect they don't like what they see.
New housing boss makes $167k on top of $163k pension ... in same city. Stanley Sanger's retirement didn't last long. Neither did his time away from Union City, where he was born and raised, then worked for 41 years as a teacher, school principal and, not quite finally, as superintendent of schools. After being credited with leading a turnaround of Union City's largely working class, urban district, Sanger retired after the 2013-14 school year, intending to live off his $167,000 school pension, and devote more time to his family and his fishing pole. But then came some unexpected personal demands — which Sanger preferred to keep private — and when the executive director position at the Union City Housing Authority opened up with the retirement of Virgilio Cabello, Sanger applied for the job and got it.
F.B.I. Tells Panel It Needs Hackers to Keep Up With Tech Companies. The F.B.I. defended its hiring of a third-party company to break into an iPhone used by a gunman in last year's San Bernardino, Calif., mass shooting, telling some skeptical lawmakers on Tuesday [4/19/2016] that it needed to join with partners in the rarefied world of for-profit hackers as technology companies increasingly resist their demands for consumer information. Amy Hess, the Federal Bureau of Investigation's executive assistant director for science and technology, made the comments at a hearing by members of Congress who are debating potential legislation on encryption. The lawmakers gathered law enforcement and Silicon Valley company executives to discuss the issue, which has divided technology companies and authorities in recent months and spurred a debate over privacy and security.
Sweden's deputy PM sparks outcry after describing the 9/11 Twin Towers attack as 'the September 11 accidents'. Åsa Romson made the comments during an interview on Tuesday [4/19/2016], regarding the recent resignation of Sweden's Minister for Housing and IT after he compared Israel to Nazi Germany. Romson, 44, of coalition partner the Green Party, commended Mehmet Kaplan on his work with young Muslims during 'tough situations like at the 11 September accidents'.
The Battle for Religious Freedom. Georgia Republican Governor Nathan Deal recently vetoed H.B. 757, the Georgia Religious Liberty Bill. The governor warned that he would veto any legislation that "allows discrimination in our state in order to protect people of faith." He went on to tell fellow Republicans, who shepherded the bill that they should "recognize that the world is changing around us." Governor Deal wasn't alone in issuing warnings about the bill. Large corporations with a presence in the state threatened to pull operations out of Georgia if the bill passed. Perhaps this was more on Governor Deal's mind than our changing world.
Report: Wikipedia retaliates against critics, blocks 1,000 IP addresses daily. Wikipedia, the so-called people's encyclopedia that strives for even-handedness, "often" is edited with an agenda and retaliates against editors who see problems with entries by blocking their IP address, according to a new investigative report. This Sunday's "Full Measure with Sharyl Attkisson" includes two "Wikipedia insiders" who detail the retaliation, information control and conflicts of interest by the website, one of the most important on the web.
Andrew Jackson to be removed from the $20 bill and replaced by a prominent woman. Treasury Secretary Jack Lew will announce this week that Alexander Hamilton will remain on the $10 bill and Andrew Jackson will be pushed off the $20 note in favor of a woman from American history, CNN said Saturday [4/16/2016]. The announcement will come around a year after an online petition called for Jackson to be replaced with a woman, and ten months after Lew announced he wanted to replace Hamilton instead.
Jack Lew nears decision to keep Hamilton on front of $10 bill, put a woman on the $20. Treasury Secretary Jack Lew is expected to announce this week that Alexander Hamilton's face will remain on the front of the $10 bill and a woman will replace Andrew Jackson on the face of the $20 bill, a senior government source told CNN on Saturday [4/16/2016]. Lew announced last summer that he was considering redesigning the $10 bill to include the portrait of a woman.
Nagasaki mayor asks Obama to visit A-bombed city. Nagasaki Mayor Tomihisa Taue on Wednesday [4/13/2016] said he handed a letter to U.S. Ambassador to Japan Caroline Kennedy during a meeting in Tokyo, urging President Barack Obama to visit the atomic bombed city when he comes to Japan to attend the Group of Seven summit next month. "Please express your country's steadfast determination to achieve the abolition of nuclear weapons through a message, stating that Nagasaki must be the last place to suffer the devastation they bring," the letter said.
The Editor says...
No American president should ever apologize for the use of atomic bombs against Japan in 1945. Has Japan apologized for the surprise attack on Pearl Harbor? Didn't the sole possession of atomic weapons turn America into a superpower in the 1950's? Didn't the United States rebuild Japan after the war, turning it into the world's leading source of cheap toys and transistor radios? Didn't the use of atomic bombs against Japan demonstrate to the world that atomic weapons will bring the most determined military force to its knees? That would have been demonstrated sooner or later, and if not by us, then by someone with less likelihood of halting their use when the point had been made.
Ugliness all around as news leaks that Florida prosecutor won't take Corey Lewandowski to trial on battery charges. Yesterday evening [4/13/2016], Politico provoked the "breaking news" chime on Fox News (and presumably elsewhere) with its report that Palm Beach County state attorney David Aronberg has decided not to bring Trump campaign manager Corey Lewandowski to trial on charges of simple battery brought by local police. [...] But far from ending the unpleasantness and letting the matter go away, this move has only led to further ugliness.
Here's how well socialism works:
Venezuela Is So Broke It Can't Even Print Its Own Money. The world's most renowned banknotes, coins and paper printing house, De La Rue, based in England, demanded that the Central Bank of Venezuela pay up US$262,647,997 in fees for printing money and passports, among other goods.
Federal Court Rules That Spaghetti Is Not a Real Religion. The United States District Court for the District of Nebraska ruled on Wednesday [4/13/2016] that worshipping spaghetti is not a religion. The ruling was issued after a federal prisoner claimed that as a "Pastafarian," a member of a sect that worships a god known as the Flying Spaghetti Monster, his religious requests were not being respected by officials. The pasta-shaped deity is a satiric creation rather than a genuine object of worship, the ruling said.
This Problem Could Push Much Of America Into Bankruptcy. Puerto Rico's recent financial woes have deflected attention from a problem potentially far "yuger," as Donald Trump might say: The $3.4 trillion black hole at the center of state and local pensions. [...] The problem is surprisingly simple: States and cities overestimate returns on their pension fund investments, while systematically underfunding them. The result is a growing deficit that will require massive tax hikes or dramatic and painful cuts in government services and promised pensions to public workers.
Medal of Honor recipients snubbed as warships named after liberal politicians. As the Obama administration this week named another warship after a politician, a new report is circulating in Congress that shows that nearly 200 Navy and Marine Corps Medal of Honor recipients have never been awarded such an honor, contrary to naval guidelines and tradition. Navy Secretary Ray Mabus, who has named several ships after Democrats and liberal activists not connected to the military, was in Detroit on Monday [4/11/2016] to announce that an Arleigh Burke-class guided-missile destroyer will be named the USS Carl M. Levin. The Michigan Democrat served 31 years in the Senate and chaired the Senate Armed Services Committee from 2007 to 2015.
Chase Bank Decides ATM Withdrawals Over $1000 Are Shady. Not kidding. Regular Americans must be stopped from taking out $1001 at a cash machine because it's probably shady, but Iran getting $150B is just fine. The new ATM rule, f[o]r the moment, applies to non-Chase account holders. Give it a little while and I bet it'll apply to Chase accounts sooner than later.
Sorority ditches Kentucky Derby party over "racial connotations". Back in 2015, a group of Black Lives Matter protestors targeted an exclusive Kentucky Derby party hosted by the ladies of Kappa Delta Epsilon — calling the event overtly racist and "recreating an Antebellum South atmosphere on the Ivy League campus." The protestors accused the party of being a "bastion of racism, exclusion and oppression." They chanted, "What is Derby? It's the face of genocide" and "What is Derby? It's the face of police brutality."
Indiana University Students Mistake Priest for KKK Member. On Monday [4/4/2016], students at Indiana University Bloomington mistook a priest for a Ku Klux Klan member, taking to social media to express their fear of the alleged Klansman, who they claimed was carrying a whip, and dressed in "white robes." Rumors of a Klansman on campus were extinguished after it was pointed out that the passerby was actually a priest innocently making his way through Bloomington, Indiana. When sighted on campus, students thought his white robes indicated an affiliation with the KKK.
Everyone mistook a priest for a KKK member. Rumors of a klansman on campus have proven false after a priest innocently made his way through Bloomington. Last night around 9:15 PM, social media became a furious storm of confusion regarding a man in white robes roaming along 10th St. and purportedly armed with a whip. Students thought the white robes indicated Klu Klux Klan affiliation. [...] While the KKK has been active in the area in the past, it later became apparent this klansman armed with a whip was actually just a monk of the Dominican order in traditional white robes. The "whip" he was holding may have been his rosary beads.
The Editor says...
The people making the false identification were university students. Apparently none of them know a priest when they see one. What does that tell you?
The Panama Papers Vindicate the NSA. The NSA is recovering validation in another area, thanks to the "Panama Papers" reports on vast corruption in business and political elites around the world. Those reports have shown in public what U.S. policymakers — via the NSA — have long known: that many politicians around the world — elected and autocratic alike — are deeply corrupt.
Government Dysfunction Costs Lives. Every year, more than half a million patients in the U.S. are unknowingly put at risk of contracting a superbug infection during a common medical procedure. A doctor threads a tube-like scope down your throat and into your digestive system to treat cancer and other problems. You assume the tube is clean. Think again. [...] The biggest problem is the unholy alliance between the hospital industry and complacent federal bureaucrats. They all want to keep problems quiet. Publicizing infections is bad for hospital revenues and erodes the public's misplaced confidence that the federal government is performing its oversight function.
Obama's Tax-And-Spend Budget Would Add $7.5 Trillion To Debt, CBO Report Shows. President Obama's first budget as president declared that he was ushering in a "new era of responsibility." His last budget as president shows that he's presided over an era of unprecedented fiscal irresponsibility. That at least, is what the Congressional Budget Office's independent analysis of Obama's budget shows. According to the CBO, Obama's budget would, if implemented, boost taxes by $2.8 trillion and increase spending by $401 billion over the next 10 years. While it would trim 10-year deficits somewhat, annual deficits would climb every year after 2018, from $383 billion that year to nearly $1 trillion by 2026.
'Blunt' Obama: Drug Problem Was Ignored When It Was Hurting Minority Communities. President Obama joined the National Rx Drug Abuse and Heroin Summit in Atlanta this afternoon [3/29/2016] to discuss the problems of drug addiction and the importance of treating it as a disease instead of a character flaw. Obama explained at the summit that he was going to be "blunt," since his was in his last year of office, and he criticized people for ignoring the problem in the past.
The Editor says...
In my opinion as a non-doctor, drug abuse, alcoholism, and gluttony really are massive character flaws. It is counterproductive to characterize them as incurable medical conditions. The medicalization of character flaws is just an attempt to generate sympathy for the "victims" of drugs, alcohol and over-eating, who in reality are living with the consequences of their own poor judgment.
Library of Congress cancels 'illegal aliens' subject heading. The Library of Congress is no longer using the heading "illegal aliens" in bibliographic records, thanks to a request from Dartmouth College students.
Library of Congress to Eliminate Terms 'Illegal Alien' and 'Alien'. The Library of Congress is dropping the terms "illegal alien" and "alien" from its subject headings after a group of college students and the American Library Association protested the words' usage. As early as May, the Library of Congress will begin revising its subject headings and replacing "Aliens" with "Noncitizens" and heading references to "Illegal aliens" with "Noncitizens" and "Unauthorized immigration."
Texas is trying to get rid of mandatory vehicle inspections. Should everyone? The Texas branch of Watchdog.org has a good study out this week which looks at the question of state mandated vehicle safety inspections and if they are actually worth the money that is flushed into them every year. The Lone Star State has been examining the question for a while now and their conclusions seem fairly obvious since this is the second time they've tried to do away with them. As it turns out, there's a lot of money moving around but no real benefits in terms of safety and injuries or fatalities is evident.
Vehicle inspections should go, says state senator. Last year Texas inspectors checked 19 million passenger cars. That's more than 50,000 safety and emissions inspection trips seven days a week, and more than nine million hours spent by vehicle owners complying, according to Department of Public Safety figures. The program returns just $125 million of the $275 million generated in fees back to the state. But there has not been a single audit or study by the DPS chief auditor's office or the state auditor to determine if vehicle inspections have made Texans safer or allowed them to breathe easier.
Failed Reagan Assassin Secretly Lives In Lap Of Luxury, And Nobody Seems To Know. The man responsible for shooting then-President Ronald Reagan spends much of his time in a posh, gated resort residence near Virginia's scenic James River located just outside of Williamsburg. John Hinckley Jr., 60, could observe the 35th anniversary Wednesday of his attempted assassination of Reagan from a luxurious community astride the 13th hole of a PGA championship golf course, complete with a picturesque view of a tranquil lake, an investigation by The Daily Caller News Foundation has found.
John Hinckley Jr. Could Become First Person Ever to Shoot President and Be Set Free. Could John Hinckley Jr. become the first person to ever shoot a president and then walk the streets again as a free man? A judge is now considering the possibility, per a Fox 8 report. Hinckley shot at President Ronald Reagan on March 30, 1981, hitting Reagan, press secretary James Brady, Secret Service agent Timothy McCarthy and police officer Thomas Delahanty. Brady was critically injured in the incident, eventually dying from his injuries in 2014.
They're 400,000 strong and the Pentagon sees them as an emerging threat. The Pentagon, the world's largest user of drones, has posted a new policy on signs outside the mammoth five-sided building: No Drone Zone. The signs, complete with a red slash through an image of a quadcopter drone, reflect America's growing concern about the proliferation of the small, inexpensive remote-controlled devices and the risk they pose to safety, security and privacy. Federal law prohibits flying a drone anywhere in and around Washington, an area known as the National Capital Region.
Revealed: Clinton backer who called Trump 'divisive and inflammatory' is in charge of Trump aide prosecution in Florida. The Florida-based prosecutor whose office will handle the battery case of Donald Trump's campaign manager is a Hillary Clinton supporter who once characterized the Republican frontrunner's rhetoric as 'divisive and inflammatory.' Dave Aronberg, the 44-year-old State Attorney for Palm Beach County, was a former Democratic state senator and in November was named as part of Clinton's 'Florida Leadership Team.' These political connections have caused Trump supporters to take to Twitter worrying that Corey Lewandowski, Trump's campaign manager who yesterday [3/29/2016] was charged with simple battery over an altercation with ex-Breitbart reporter Michelle Fields, wouldn't get a fair shake.
Dozens of drug criminals freed by Obama in clemency move designed to boost criminal justice reform. All of the inmates are serving time for drug possession, intent to sell or related crimes.
Officers who shot unarmed black man Jamar Clark will NOT be charged because 'evidence shows they feared for their lives'. Two Minneapolis police officers involved in the November fatal shooting of a black man will not be charged, a Minnesota prosecutor said Wednesday [3/30/2016].
Seoul says North Korea fires short-range missile into sea, jams GPS signals. North Korea fired a short-range missile into the sea and tried to jam GPS navigation signals in South Korea on Friday [4/1/2016], Seoul officials said, hours after U.S., South Korean and Japanese leaders pledged to work closer together to prevent North Korea from advancing its nuclear and missile programs.
Men of Steal. Here's what happens in Batman v. Superman. [...] Lex Luthor knows that Superman is Clark Kent and Batman is Bruce Wayne. How? We aren't told how. He also knows that a giant piece of kryptonite is in the South Seas. How? We aren't told how. Bruce Wayne knows this, too. How? We aren't told how. He just doesn't know that Lex Luthor is the guy who found it. Why not? We're not told why not. Also, Wonder Woman is around. She's been missing from the world stage since the end of the First World War, except that recently she used an ATM machine in France. Why is Wonder Woman using an ATM machine? We aren't told why. And why, all of a sudden, is she in Gotham City? We don't know why. And since when is Gotham City across the bay from Metropolis? We don't know since when.
As North Korea faces famine, Kim Jong-un balloons to 300 pounds. The life of a tyrannical, murderous third-generation Communist dictator isn't all roses, apparently. Kim Jong-un has really packed on the pounds, even as state media are warning his slaves subjects that they are going back to the bad old days of famine. In the early 1990s, as many as one million North Koreans starved to death, and a generation of children were stunted in their growth, averaging a reported 4 inches shorter than their South Korean cousins. So when they warn of tough times, North Koreans mean horror beyond the imagination of rich Americans, Japanese, South Koreans, or probably even Bangladeshis.
Cash or Digital Money, Personal Freedom or Globalism. Sweden seemed to be at the forefront of the newest globalist scheme digital money v. cash, advocating a cashless global economy with a one-world currency. A CBS World News article reported in 2012 that a small number of businesses in Sweden accepted only credit cards, including some churches, even though elderly people prefer cash, especially in rural areas. Bjorn Ulvaeus, a former rocker, stated that cash encourages theft, citing his own son who was the victim of armed robbery three times. Cheating and cash theft may have declined in Sweden but cybercrime around the world is indisputably on the rise. Even though Sweden was the first European country to introduce bank notes in 1661, Ulvaeus would like Sweden to phase out cash altogether.
Japanese space agency loses track of $265 million satellite. The Japan Aerospace Exploration Agency (JAXA) lost contact with its ill-fated X-ray satellite, Hitomi, over the weekend. The satellite, which was launched on February 17 and was calibrating its equipment before it was due to explore the universe, was supposed to start operating at 3:40 a.m. Eastern time on Saturday [3/26/2016]. But the spacecraft didn't send a signal to Earth at that time. "Up to now, JAXA has not been able to figure out the state of health of the satellite," the agency said on Sunday. JAXA says it is investigating what happened.
Israel's Democratic Collapse. In states not controlled by a legal junta, as the people's elected representative it is the government's sole prerogative to determine the state's energy policy and to sign deals with foreign governments and investors. But in Israel, the court gives standing to whoever it wants. Given the radical pedigree of our justices — who have engineered a process where they appoint themselves — it was not surprising that the court permitted a group of unelected radicals to petition to destroy Israel's energy sector, and to cause the loss of hundreds of billions of shekels in future revenue to Israeli society.
Police trash man's home, take all electronic gear over alleged 'anti-Islam' tweet. On Sunday [3/27/2016], the UK Telegraph reported that 46-year-old Matthew Doyle, of South Croydon, was initially charged by police with violating the Public Order Act 1986, a law basically designed to implement a form of Orwellian political correctness, after he tweeted about asking a Muslim woman he met to explain the Brussels terror attack. The charges were dropped, however, primarily on procedural grounds. It seems officers did not consult the attorney general's office before making the charge. Nevertheless, he said his home had been ransacked and all of his electronic gear — computers, phones, etc., were confiscated. All over a tweet.
Court bans father from taking son to church because ex-wife is Muslim. On Sunday [3/27/2016], Breitbart.com reported that a British father was banned from taking his son to church because his ex-wife is Muslim. The father, unidentified due to legal reasons, was also ordered to feed the child only halal food and must tell him he is a normal Muslim boy. Worse yet, the father cannot take the boy to any Christian functions or even to a Christian building. He could lose custody of the boy if he violates the ban, Breitbart added. The father, Breitbart said, "was raised as a Muslim by his strict Pakistani immigrant parents" but left Islam and said he and his wife enjoyed a "Westernized" lifestyle.
Almost Entire City Council Arrested By FBI. It was eerily quiet when Joel Barajas got to his office on Friday [3/25/2016]. That's because Joel was the only city council member inside the building. The rest of them, as it happens, were in FBI custody. Five top Crystal City, Texas officials were arrested on Thursday [2/4/2016]. A federal indictment accuses them of helping the operator of an illegal gambling operation and taking tens of thousands of dollars in bribes.
Some English Confectionaires Drop the Word 'Easter' From Chocolate Eggs. How can you tell a civilization is dying? When they try to appease the Barbarians at the Gate. For a while, this tactic worked for Rome, which bought off various barbarian hordes so they wouldn't sack the city. Unfortunately, some of those hordes eventually figured out that Rome was a paper tiger and would gratefully accept the ransom and then gleefully sack the city anyway. What's happening in Great Britain as the dominant culture seeks to appease the unappeasable is that so much of what is being lost could have been saved if the powers that be actually believed in their own historic values. Take away what made them great and they become less than ordinary, leaving themselves wide open to emotional exploitation.
Easter quietly dropped from Easter eggs. Easter — the most important Christian festival of the year, celebrated by well over two billion people around the world — appears to be quietly disappearing: at least when it comes to eggs. Growing numbers of chocolate eggs are on sale in the UK without any mention of the word "Easter" on the front of the packaging. Many of Britain's best known brands have quietly dropped the name of the Christian festival from their main branding, now selling Easter products labelled simply as "chocolate egg" or even "egg", it has been claimed.
The Editor says...
Easter eggs have nothing to do with Christianity, so this is a relatively minor concern.
French scream as US govt gives up the internet to ICANN. The French government has slammed the agreement to move the domain name system out from under US control and hand it to Californian non-profit ICANN. The French believe the move hands too much control to internet giants like Google and Amazon. Speaking to leading French newspaper Le Monde, French government officials said that the transition plan will lead to the "privatization of ICANN, not its internationalization." Axelle Lemaire, minister for the digital economy, put out a statement on Thursday which complained: "Despite the continued efforts of civil society and many governments to reach a balanced compromise, elements of this reform project will marginalize States in the decision-making processes of ICANN, especially compared to the role of the private sector."
Interesting Lottery Terminal Hack. The 5 Card Cash game was suspended in November after Connecticut Lottery and state Department of Consumer Protection officials noticed there were more winning tickets than the game's parameters should have allowed. The game remains suspended. An investigation determined that some lottery retailers were manipulating lottery machines to print more instant winner tickets and fewer losers.
Surrounded special forces hero blows up ISIS jihadis after calling in airstrike on himself. The brave commando gave bomber jets his own co-ordinates after being trapped by a gang of evil Islamists whilst carrying out covert operations to disrupt their supply line. His extraordinary bravery meant vital operational information did not fall into the jihadis' hands and also ensured that he took several of the group's twisted militants down with him. The bloodthirsty Islamists were moving in to capture the stranded soldier following a fierce gunfight when they were surprised by the bombing raid and blown to hell.
The Editor says...
Yes, "blown to hell" — literally.
U.S. Marshals arrest 13,000 in sweep targeting 'worst' violent offenders. The U.S. Marshals Service arrested more than 13,000 individuals with open warrants as part of a national operation aimed at targeting the "worst of the worst" violent, repeat offenders. The Justice Department announced the results of the six-week fugitive sweep Wednesday [3/23/2016], which targeted individuals wanted for crimes like homicides, sex assaults and aggravated assaults. Dubbed Operation Violence Reduction, the sweep focused on 12 cities currently combatting upticks in violent crime, including Baltimore; Washington, D.C.; Chicago; Milwaukee, Wisconsin; and New Orleans.
The Editor says...
I don't know what else was going on that day, but I am of the opinion that operations of this sort are carefully timed and executed in a manner designed to divert the attention of the news media away from something else.
Men are fleeing Christianity, but embracing Islam. A new study confirms what regular U.S. churchgoers have long known: Women tend to outnumber men. But the Pew Research Center report also says the phenomenon is not universal. While Christian congregations may have difficulty keeping men in the pews, Islam faces no such trouble. According to the study, less than one-third of American men say they go to church on a weekly basis, compared to 40 percent of American women. But in 40 Islamic countries surveyed by Pew, 70 percent of Muslim men said they attend religious services at least once per week, compared to 47 percent of Muslim women.
The Editor says...
If I were a Muslim woman, I wouldn't be too excited about going to the local mosque, because of all this.
Muslim garb used in at least 12 Phoenix-area armed robberies. Burka robberies (and burqa) are a growing trend in the U.S. And they say Islam hasn't contributed anything to America. This is not to say the robber(s) are Muslim, but thieves are clearly using the guise of Islamic clothing in their crimes. Why? Because even criminals are well-aware that law enforcement and civilians have been beaten down by Muslim supremacists into not speaking out for fear of being incorrectly labelled racist or Islamophobic. In fact, one burka bandit described the Islamic head covering as the "perfect disguise".
Nixon Invented the Drug War to Decimate Hippies and Black People, Former Adviser Confesses. President Richard Nixon launched the War on Drugs for one specific reason: to decimate his perceived political enemies — the anti-war left, and black people. That's according to an anecdote in a lengthy cover story for Harper's, in which journalist Dan Baum recounts an interview he conducted with John Erlichman, a former Nixon staffer who was jailed for one year due to his involvement in the Watergate scandal. [...] The dastardly plan failed only in the sense that Nixon ultimately lost — a victim of his criminal behavior and utter lack of scruples. But the War on Drugs certainly brought ruin, poverty, and crime to minority communities, cost the nation outrageous sums of money, and expanded the scope of the federal government's oppressive power.
U.S. steps up fight over Yosemite names, asking trademarks be canceled. The battle over Yosemite National Park trademarks is now sprawling across multiple fronts, and it could take more than a year to sort out. Going on the offensive, the National Park Service has formally urged the Trademark Trial and Appeal Board to cancel the Yosemite-affiliated trademark registrations secured by the famed park's former concessionaire. "These registrations are causing damage and injury to the National Park Service," Interior Department attorneys stated in a filing with the trademark board.
Clintons fiercely suppressing movie putting them in bad light. Hillary Clinton's presidential aspirations may be threatened by a possible indictment over her email server, the loss of American lives in Benghazi and other scandals. But the Clintons still wield enough power to suppress a movie that reflects poorly on her husband's administration 10 years after the only time it was allowed to be seen. "The Path to 9/11" was written by Cyrus Nowrasteh, who confirmed to WND this week that the Clintons ordered the five-hour documdrama to be quashed after it drew a stunning 28 million viewers when it was aired by ABC amid controversy. [...] "The Path to 9/11" dramatizes the events leading to the 9/11 terror attacks, beginning with the 1993 World Trade Center bombing. It derived many of its scenes from the 9/11 Commission Report. However, it was "never seen again," Nowrasteh said.
Top conservatives gather to plot third-party run against Trump. Three influential leaders of the conservative movement have summoned other top conservatives for a closed-door meeting Thursday [3/17/2016]in Washington, D.C., to talk about how to stop Donald Trump and, should he become the Republican nominee, how to run a third-party "true conservative" challenger in the fall. The organizers of the meeting include Bill Wichterman, who was President George W. Bush's liaison to the conservative movement; Bob Fischer, a South Dakota businessman and longtime conservative convener; and Erick Erickson, the outspoken Trump opponent and conservative activist who founded RedState.com.
Trump Volunteers Have to Promise Never to Insult Him for the Rest of Their Lives. Donald Trump fans have to sign a contract promising to never insult the candidate for the rest of their lives if they want to volunteer for the campaign's phone bank. NBC reported last week that Trump was making some volunteers to sign non-disclosure agreements before they were allowed to help the campaign. "In a Thursday email inviting supporters for phone-banking at Trump Tower, the campaign tells supporters to attend a briefing and then 'sign your NDA' before volunteering begins," they reported. On Tuesday [3/15/2016], The Daily Dot got their hands on the actual contract in question.
Keywords: Egotist, thin-skinned, control freak, tyrant.

Donald Trump's volunteer contract forbids all criticism of Trump for life. Donald Trump's campaign requires volunteers to sign a contract that forbids them from criticizing the Republican presidential front-runner, his family members, any Trump businesses or products, or his campaign. The six-page contract, reviewed in full by the Daily Dot, theoretically lasts for the entirety of a volunteer's life. Legal experts say, however, that the contract's non-disparagement clause would likely never hold up in court.
Hellfire Missiles Bound For Portland Oregon Intercepted in Europe. This is the same type of missile recently admitted as being "accidentally" shipped to Cuba. In a little discussed 2014 article, the Obama administration announced they were sending 5,000 of these missiles to Iraq. Is it possible these sketchy transfers are lining up to be a similar problem evidenced in Operation Zero Footprint?
Senator hits NY's 'very dangerous' plan to give medical licenses to illegals. A top Senate lawmaker and medical doctor on Tuesday ripped New York's new plan to let illegal immigrants become certified doctors and pharmacists, warning that it could lead to greater abuse of opioid prescriptions.
Windows 7 users complain of unprovoked Windows 10 auto-upgrades. As Microsoft auto-upgrades more PCs to Windows 10, some users are complaining that they weren't adequately notified. Reports of unwanted Windows 10 upgrades have been circulating for the past few days on Reddit and Twitter, after the last Patch Tuesday. These users say they never approved or initiated the upgrade, and were dragged away from their Windows 7 (or perhaps Windows 8) installs anyway.
Pentagon seeks a few good computer hackers to test security. Screened high-tech specialists will be brought in to try to breach the Defense Department's public Internet pages in a pilot program aimed at finding and fixing cybersecurity vulnerabilities.
The Editor says...
Excuse me for being perpetually skeptical, but in my opinion, this is a reverse trojan horse — a somewhat subtle sting job. I doubt if the government is looking for help "finding and fixing cybersecurity vulnerabilities." They're trying to identify all the most competent hackers by inviting them in to this contest. Maybe a few will get government jobs, but I'll bet the rest will be under intense scrutiny for years to come.
Bitcoin's nightmare scenario has come to pass. Over the last year and a half a number of prominent voices in the Bitcoin community have been warning that the system needed to make fundamental changes to its core software code to avoid being overwhelmed by the continued growth of Bitcoin transactions. There was strong disagreement within the community, however, about how to solve this problem, or if the problem would ever materialize. This week the dire predictions came to pass, as the network reached its capacity, causing transactions around the world to be massively delayed, and in some cases to fail completely. The average time to confirm a transaction has ballooned from 10 minutes to 43 minutes. Users are left confused and shops that once accepted Bitcoin are dropping out.
GAO Audit: Federal Government's Balance Sheet $18 Trillion in the Red. At the end of Fiscal Year 2015, the federal government's liabilities exceeded its assets by more than $18 trillion, according to a February 26 audit report released by the U.S. Government Accountability Office (GAO). "The federal government's reported assets totaled about $3.2 trillion as of September 30, 2015, which was about $165 billion greater than the amount reported as of September 30, 2014," Gene Dodaro, comptroller general of the United States, wrote in a letter accompanying the audit report that was sent to President Obama and leaders of Congress. "Its reported liabilities totaled about $21.5 trillion as of September 30, 2015, which was about $686 billion greater than the amount reported as of September 30, 2014," he continued, warning that "absent policy changes, the federal government continues to face an unsustainable long-term fiscal path."
Osama Bin Laden called for Americans to Fight Climate Change and 'Save Humanity'. Osama bin Laden wrote a letter calling on the American people to help President Barack Obama fight "catastrophic" climate change and "save humanity", in the latest evidence of his worries about environmental issues, newly released documents show[.] The letter was among materials that were seized in the May 2, 2011, U.S. raid on bin Laden's hideout in Pakistan that killed the al Qaeda chief and which were released on Tuesday [3/1/2016] by the Obama administration.
Drug dealers will be executed by force-feeding them their own supply under new rules being considered in Indonesia. Drug dealers in Indonesia will be made to eat their own supply until they die if new rules are pushed through. The country's National Narcotics Agency has suggested the punishment in a desperate bid to tackle growing drugs problems. The proposal would strengthen already tough laws, which include death by firing squad if citizens are caught drugs trafficking.
Congressmen Have No Idea Why Special Operators Have To Pay Out Of Pocket For Basic Gear. For reasons still unclear, elite special operators are often let down by their respective services and have to pay out of pocket for the most basic gear. Private military suppliers have started to notice this phenomenon. During a panel discussion on Capitol Hill Thursday [2/25/2016], heads of supply companies met with Congress to discuss the shortages and raise the issue with Secretary of Defense Ash Carter, Stars and Stripes reports. In one case, former Navy SEAL Sean Matson had to pay $900 for an advanced ballistic helmet after the military measured his head four times but subsequently failed to provide him with the necessary equipment. This same scenario has repeated itself with GPS devices and medical gear.
College bans energy drinks: 'They lead to high-risk sex'. A Vermont college has banned the sale of energy drinks on campus because it said the drinks may lead to "problematic behavior" like "high-risk sexual activity" and alcohol abuse. Middlebury College, in Middlebury, Vermont, also said the beverages may affect students' academic performance and lead to a culture of stress, Fox 2 Detroit reported. The Middlebury Campus, the college's student newspaper, reported that the ban will take effect March 7.
Obama extends U.S. privacy protection to foreign citizens. President Barack Obama signed into a law the Judicial Redress Act giving some European citizens recourse in U.S. courts to protect their personal data. The Judicial Redress Act allows citizens of major U.S. allies, including the European Union, to pursue legal action against some U.S. agencies if their personal information is mishandled during a transatlantic criminal or terror investigation. Under the Redress Act, private European citizens can sue some U.S. agencies for improperly disclosing their personal data.
Thousands Sign Online Petition Urging Kerry to Call Killing of Mideast Christians 'Genocide'. More than 25,000 people have signed an online petition launched this week by the Knights of Columbus and In Defense of Christians asking Secretary of State John Kerry to designate the Islamic State's (ISIS or ISIL) systematic killing of Christians and members of other religious minority groups in the Middle East as "genocide." The two groups are also launching a television advertising campaign calling for such a declaration, Andrew Walther, Knights vice president of media research and development, told CNSNews.com.
This is great news, because some Republican is sure to be nominated.
The View's Raven-Symonè Vows to Leave US 'If Any Republican Gets Nominated'. Thursday [2/25/2016] on ABC's "The View," co-host Raven-Symonè declared she would leave the United States for Canada if a Republican is "nominated." Symonè said, "My confession for this election is if any Republican gets nominated, I'm gonna move to Canada with my entire family. Is that bad?" When pressed she added, "I already have my ticket ... No, I literally bought my ticket, I swear."
Appeals court dismisses Rick Perry's criminal case. The state's top criminal court on Wednesday [2/24/2016] threw out the remaining criminal charge against Rick Perry, sparing the former governor from trial and a potential prison sentence on a felony charge of misusing the power of his office. The charge, related to Perry's 2013 threat to veto money for Travis County prosecutors in an attempt to force District Attorney Rosemary Lehmberg from office, violated the Texas Constitution's separation of powers provision by improperly limiting the governor's veto authority, the Court of Criminal Appeals said in a 6-2 ruling.
A 'progressive' bully strikes again. What do most Republican presidential candidates have in common with dozens of Christian, pro-family and patriotic organizations? They're prominently featured in the Southern Poverty Law Center's latest report, "The Year in Hate and Extremism."
Can you imagine Reagan or Eisenhower or JFK putting up with this?

Russia to fly high-tech spy jets over the US in surveillance loophole. Moscow is to ask permission to the Open Skies Consultative Commission on Monday [2/22/2016] to fly the surveillance planes. However, Washington fears that Moscow is trying to gather intelligence on the US by flying the jets. The planes have powerful digital cameras, which officials worry could be used to help Moscow gather sensitive intelligence.
Russia wants to fly over US with advanced digital camera. Russia will ask permission on Monday to start flying surveillance planes equipped with high-powered digital cameras amid warnings from U.S. intelligence and military officials that such overflights help Moscow collect intelligence on the United States.
An Island of Rattlesnakes: What Could Go Wrong? There was a time when human beings had a pretty clear idea of who their friends and enemies were. Rattlesnakes were definitely in the latter category. Political figures like Ronald Reagan and Rick Perry earned credit by shooting them, as I recall — or at least being prepared to do so. But that was then, and this is the bizarrely perverse now. In Massachusetts, government officials worry that they don't have enough rattlesnakes.
Oh, good. A rattlesnake refuge. Because you can never have too many rattlesnakes!
Massachusetts plans venomous rattlesnake colony on island. A plan by the state to establish a colony of venomous timber rattlesnakes on an off-limits island in Massachusetts' largest body of water has some rattled by visions of dangerous serpents slithering through the surrounding woods, attacking hikers, fishermen and hunters. Those are completely irrational fears based on the public's aversion to snakes, said Tom French of the state Division of Fisheries and Wildlife, who's directing the project at the 39-square mile Quabbin Reservoir and representing the state at a public meeting Tuesday [2/23/2016] to address the concerns.
Because they taste like chicken!

Massachusetts Plans Rattlesnake Colony on Uninhabited Island. A plan by the state to establish a colony of venomous timber rattlesnakes on an off-limits island in Massachusetts' largest body of water has some rattled by visions of dangerous serpents slithering through the surrounding woods, attacking hikers, fishermen and hunters.
Uncle Bernie Sanders Is Brainwashing Our Uneducated Youth. People are fleeing Venezuela at the rate of one million a year. According to Forbes, the South American country's inflation rate is a staggering 808%! But don't blame the USA for this. Unlike with Cuba, we are still the number one importer of Venezuelan oil and the number one exporter of goods to that benighted country. We essentially support Venezuela, even though it has been led sequentially by rancid America-hating despots like Hugo Chavez and Nicolas Maduro.
Hospital pays nearly $17,000 in bitcoins to hackers who disabled computer network. A Los Angeles hospital paid a ransom of nearly $17,000 in bitcoins to hackers who infiltrated and disabled its computer network because paying was in the best interest of the hospital and most efficient way to solve the problem, the medical center's chief executive said Wednesday [2/17/2016]. Hollywood Presbyterian Medical Center CEO Allen Stefanek said the hackers demanded a ransom of 40 bitcoins, currently worth $16,664. The FBI is investigating the attack, which began on Feb. 5.
Report: U.S. Cannot Protect Homeland From Iranian, North Korean Missile Strikes. The United States remains incapable of fully protecting the homeland from ballistic missile strikes from North Korea and Iran, despite spending billions to develop a missile defense system that remains unproven and unfinished, according to a government oversight report. The U.S. Missile Defense Agency, or MDA, continues to sink billions of taxpayer dollars into technology that is not proven to be capable of handling an onslaught of ballistic missile strikes from Iran or North Korea, according to the report, which was issued Tuesday [2/16/2016] by the Government Accountability Office.
Zika 'hysteria' is way ahead of research into virus, says expert. One of the world's leading virologists has warned against public hysteria surrounding the Zika virus, saying global health authorities need to focus more broadly on prevention of infectious diseases rather than finding a cure for specific outbreaks. Leslie Lobel, an Israeli physician who has worked with the US military and the Uganda Virus Research Institute to try to find a vaccine for Ebola, believes public panic over epidemics can cause more damage than the diseases themselves.
Architect of 2008 bailout says US banks still pose 'nuclear' threat to economy. America's biggest banks present a "nuclear" threat to the US economy and should be broken up, a Federal Reserve policymaker and architect of the 2008 banking bailout said Tuesday [2/16/2016]. Neel Kashkari, the head of the Minneapolis Federal Reserve, said the US's biggest banks were still "too big too fail" and Congress should consider "bold transformational solutions to solve this problem once and for all". "I believe the biggest banks are still too big to fail and continue to pose a significant, ongoing risk to our economy," Kashkari said in his first public speech since becoming a Fed policymaker in January.
Stray electronic-magnetic leaks used to harvest PC crypto keys. Israeli security researchers have been able to extract encryption keys from a nearby computer by analysing stray electromagnetic radiation. The attack by computer scientists from Tel Aviv University shows that TEMPEST-style side channel attacks are no longer just the preserve of Mission Impossible and three-letter spy agencies.
Exclusive: Twitter Shadowbanning 'Real and Happening Every Day' Says Inside Source. Rumours that Twitter has begun 'shadowbanning' politically inconvenient users have been confirmed by a source inside the company, who spoke exclusively to Breitbart Tech. His claim was corroborated by a senior editor at a major publisher. According to the source, Twitter maintains a 'whitelist' of favoured Twitter accounts and a 'blacklist' of unfavoured accounts. Accounts on the whitelist are prioritised in search results, even if they're not the most popular among users. Meanwhile, accounts on the blacklist have their posts hidden from both search results and other users' timelines.
ISIS is broke, and only accepting payments in US dollars. Faced with a cash shortage in its so-called caliphate, the Islamic State group has slashed salaries across the region, asked Raqqa residents to pay utility bills in black market American dollars, and is now releasing detainees for a price of $500 a person.
'Deafening silence:' Obama, 2016 Dems mum on recent police deaths. A Fargo police officer fatally shot responding to a routine domestic disturbance call. A 25-year police veteran killed while trying to serve a warrant outside Atlanta. These are just the latest tragedies of cops murdered while performing their sworn duty — "to protect and serve." But while President Obama and the Democratic candidates vying to succeed him are putting America's police departments on trial in the court of public opinion in response to a rash of deadly police shootings, the murder of police officers on America's streets is being met with a "deafening silence."
Top terror groups [are] focused on targeting planes, DHS secretary says. Homeland Security Secretary Jeh Johnson warned Thursday [2/11/2016] that terror groups remain focused on targeting aviation, on the heels of an attempted bombing last week in Somalia — and after the top U.S. intelligence official warned that the Islamic State will try to attack the U.S. this year. Johnson, delivering his final State of Homeland Security address, stressed that his department is moving to reduce the number of access points to airport employees to reduce any insider threat.
Say Hello To Twitter's Tweet Police. Twitter yesterday [2/9/2016] announced it is forming a "Trust and Safety Council," an effort to "ensure that people feel safe expressing themselves on Twitter." The council features "safety advocates, academics, and researchers," "grassroots advocacy organizations" and "community groups," all of them emphasizing "safety" of varying degrees and types, in order to allow "everyone, everywhere to express themselves with confidence on Twitter." This is a rather startling development, chiefly because Twitter already allows its users to either mute or block anyone who is being bothersome or threatening.
The Editor says...
This might be one reason Twitter has stopped growing.
US Congress locks and loads three anti-encryption bullets. US Congress is preparing no fewer than three new bills over the ongoing encryption debate: one banning end-to-end encryption, one setting up a commission to review the issue, and a third to make sure that it is Congress that gets to decide what happens next. Leading member of the Senate Intelligence Committee Dianne Feinstein (D-CA) — who has been criticized for being too close to the NSA — has said she will introduce a new bill that will impose limits on encrypted devices.
Tin cans found 'reinforcing' concrete walls of high-rise building which collapsed in Taiwan quake. The only high-rise building to have collapsed in the Taiwanese city of Tainan following a major earthquake on Saturday seems to have had serious constructions flaws. The collapse has exposed cooking-oil cans embedded inside the building's concrete walls. Witnesses at the scene have told Reuters that they saw large rectangular, commercial cans of cooking-oil packed inside the wall cavities of the 17-story Wei Guan Golden Dragon Building, apparently having been used as building material.
Caution: Clinton anecdote. May not have happened.
Chelsea Clinton says she left the pro-life Baptist church at age six because they talked about abortion in Sunday school. Chelsea Clinton claims she left a Baptist church as a child because they started talking about abortion in Sunday when she was just six years old. Chelsea made the comment at a recent fundraiser for her mother Hillary Clinton in an attempt to address evangelicals who question her mother's faith in God and secular voters who say she's too religious, according to The New York Post. A Democrat shared Chelsea's speech with a Post reporter who did not specify where the campaign fundraiser took place.
Pharma Bad Boy Martin Shkreli Is a Big Democrat Donor. Democrats have castigated [Martin] Shkreli for hiking the price of a potentially lifesaving drug by more than 5,000 percent. Rep. Elijah Cummings, the top Democrat on the House Oversight and Government Reform Committee, berated Shkreli during the hearing: "I call this money blood money ... coming out of the pockets of hardworking Americans," he said indignantly. Cummings might be interested to know that the Democratic Senatorial Campaign in July 2015 took $33,400 of Shkreli's "blood money."
Biggest Drug Bust In NJ History Tied To Mexican Cartels. A historic drug bust led by multiple authorities from New York and New Jersey has resulted in the seizure of $2.4 million worth of heroin and the arrest of four dealers tied to Mexican drug cartels.
What the government is still hiding about the JFK assassination. More than five decades after the assassination of President John F. Kennedy, thousands of government files detailing the activities and testimony of shadowy spies, long-deceased witnesses and others with possible knowledge of the events remain shielded from public view. The government gave a first-ever peek at what's still out there Thursday [2/4/2016], as the National Archives released a list of the 3,063 documents that have been "fully withheld" since JFK's murder in Dallas on Nov. 22, 1963.
Erika Lopez, first Tenn. woman to enlist for combat role, goes AWOL from Army. The first woman in Tennessee and the fourth in the nation to enlist as a combat engineer in the Army went AWOL last month and is now considered a deserter, according to a military spokesperson. Erika Lopez made headlines in July when she enlisted for a role that could put her on the front lines of battle, just after the U.S. Army lifted its ban on women in combat roles. Ms. Lopez was in basic training at Fort Leonard Wood, Missouri, by September but was placed on convalescent leave by the end of the year, according to a local CBS affiliate.
National debt hits $19 trillion. The national debt hit $19 trillion for the first time ever on Friday [1/29/2016], and came in at $19.012 trillion. It took a little more than 13 months for the debt to climb by $1 trillion. The national debt hit $18 trillion on Dec. 15, 2014.
Dutch Police Are Teaching Eagles How to Capture Renegade Drones. As quadcopters and other remote controlled flying devices becomes [sic] more popular — and laws against them become more restrictive — law enforcement is left with the challenge of taking increasingly large numbers of law-breaking drones out of the sky. Some agencies opt for anti-drone drones. The military can usually just shoot 'em down. But the Dutch have an clever solution: trained eagles.
Why Dip Buyers Will Get Clobbered: The US Economy Isn't Doing "Just Fine". [Scroll down] For example, consider the allegedly robust condition of auto sales. During the last 12 months, retail sales of autos were up 6.1% or by $65 billion. But then again, auto loan paper outstanding was up by nearly $90 billion! That's right. Auto lenders — especially the legions of subprime nonbank operations that have sprung up with junk bond financing — have been extending credit to anyone who can fog a rear view mirror. Indeed, since mid-2010 when the auto recovery incepted, auto credit outstanding is up by $340 billion or by 90% of the $375 billion gain in auto sales.
The admiral in charge of Navy intelligence has not been allowed to see military secrets for years. For more than two years, the Navy's intelligence chief has been stuck with a major handicap: He's not allowed to know any secrets. Vice Adm. Ted "Twig" Branch has been barred from reading, seeing or hearing classified information since November 2013, when the Navy learned from the Justice Department that his name had surfaced in a giant corruption investigation involving a foreign defense contractor and scores of Navy personnel. Worried that Branch was on the verge of being indicted, Navy leaders suspended his access to classified materials. They did the same to one of his deputies, Rear Adm. Bruce F. Loveless, the Navy's director of intelligence operations.
Drug traffickers secretly shipping mass quantities of weed out of Colorado. Seeking a safe haven in Colorado's legal marijuana marketplace, illegal drug traffickers are growing weed among the state's sanctioned pot warehouses and farms, then covertly shipping it elsewhere and pocketing millions of dollars from the sale, according to law enforcement officials and court records consulted by The Associated Press.
Fox's News Corp Is a Major Donor to the Clintons. 21st Century Fox/News Corp. ranks ninth on the list of the top "corporate and union donors to the Clintons over two decades," according to a little-noticed list compiled by The Wall Street Journal in 2014. The list counts donations from "companies, foundations, and employees." 21st Century Fox also ranks as the 13th biggest contributor to Hillary Clinton during her political career, according to a database maintained by the Center for Responsive Politics.
Report: 7-Year-Old Children Mining Cobalt for Apple, Microsoft, and Samsung Products. In recent years, activists and independent media have brought attention to "conflict minerals," key components in technology that are often sourced from war-torn countries. And a recent report from a major human rights group sounds the alarm on a largely overlooked metal that's being mined by thousands of children and underpaid adults in Africa. Amnesty International issued the results of its detailed investigation into the sourcing of cobalt, a rare metal that forms a crucial ingredient of lithium-based rechargeable batteries, in a Jan. 19 report. According to the authors, more than half the world's cobalt comes from Congo, including at least 20 percent which comes from so-called "artisanal miners" in the southern part of the country.
This fake swimming pool messes with your mind. Argentinian artist Leandro Erlich created a mind-bending exhibit at the 21st Century Museum of Contemporary Art in Kanazawa, Japan that gives visitors the illusion that people are submerged in nine feet of water. [...] Erlich's work tries to "undermine the human senses," and "enter into relationships with spaces, and grasp reality."
With 22.3 million digits, new prime number sets record. Mathematicians at the University of Central Missouri have discovered a record-setting prime number that's so large it would take about 6,000 pages of paper to print, the school announced Thursday [1/21/2016].
Lawyer Challenging Ted Cruz Eligibility Was Suspended From Practice of Law. A birther lawsuit challenging Ted Cruz's eligibility was filed today [1/15/2015] in federal court in Texas. I had previously written that such a lawsuit challenging the eligibility would most certainly lack standing and would be frivolous. The lawyer who filed the complaint, Newton B. Schwartz, Sr., had been suspended from the practice of law by two separate states for disciplinary infractions.
Bitcoin Declared An "Inescapable Failure". Bitcoin, a distributed and decentralised digital currency dubbed "the currency of the Internet", has been declared a failure by one of its most ardent supporters and developers. In a lengthy post on Medium, Mike Hearn states that "despite knowing that Bitcoin could fail all along, the now inescapable conclusion that it has failed still saddens me greatly." This comes as unfortunate timing as PayPal appoints Fintech figure and bitcoin entrepreneur Wences Casares to its board this week. "I am honored to serve on the board of an iconic global company dedicated to driving the transformation of money on a global scale. I look forward to working together with the PayPal board and leadership team to continue to deliver their compelling vision," Casares said.
Pope: "...all of the major religions are different paths to the same God." Really? We have a dictator wannabe sitting in the White House who not only has fundamentally changed the United States but has encouraged and supported the spread of Islam throughout the world. Islam, a so-called religion that has but one goal; domination! Barack Obama has openly supported the Muslim Brotherhood an Islamist organization whose sole purpose in life is to destroy western civilization... since their founding in 1928! [...] And now we have a Pope that some have already declared, "The Pope from hell" who seems to be encouraging a fundamental change in Catholicism.
One World Religion: Pope Francis Says All Major Religions Are 'Meeting God In Different Ways'. A new video has just been released in which Pope Francis very clearly expresses his belief that all of the major religions are different paths to the same God. He says that while people from various global faiths may be "seeking God or meeting God in different ways" that it is important to keep in mind that "we are all children of God". This is the most recent example that shows that the Pope has completely abandoned any notion that a relationship with God is available only through Jesus Christ. As he has done throughout his papacy, he continues to lay the groundwork for the coming one world religion, and yet hardly anyone seems upset by this. When I first heard of this new video, I was so stunned that I thought that it might be a joke. But the truth is that this video is very real.
Two Months Later, Still No Answers in Death of Vladimir Putin Crony. In early November, Russian millionaire Mikhail Lesin was found dead in a Washington, D.C., hotel room. Lesin was very useful to Russian President Vladimir Putin in life, and his mysterious demise was extraordinarily well-timed. Two months later, there are still no official answers to questions about how he died or what he was doing in Washington, D.C. [...] He was known as "The Bulldozer," and what he bulldozed was opposition media in Russia, which had been almost entirely replaced by State-funded, state-friendly, and outright state-controlled outlets by the time he was done.
Acting Army secretary steps aside amid Guantanamo fight. The Pentagon on Monday [1/11/2016] announced that acting Army Secretary Eric Fanning is stepping aside temporarily while he awaits confirmation by the Senate. Fanning was nominated as Army secretary in September but was designated as "acting" secretary after the former Army secretary retired in October. The Pentagon said some members of the Senate Armed Services Committee expressed concerns over Fanning's designation pursuant to the Vacancies Act.
Was Putin's Media Chief Ready to Snitch Before He Dropped Dead? When police found Mikhail Lesin dead in a Washington, D.C., hotel room, the most interesting question wasn't the cause of his demise, but what he was doing in the United States in the first place. The former propaganda chief for Russian president Vladimir Putin, nicknamed "the bulldozer" for his history of rolling over his opposition, Lesin had been under scrutiny by the FBI and the Justice Department for potential money laundering and violation of corruption laws. Lesin was suspected of hiding ill-gotten gains in nearly $30 million worth of luxury real estate in southern California, an astounding set of assets for a man supposedly collecting a civil servant's salary. He'd also been considered for sanctions that would have prevented him from obtaining a visa to enter the United States.
Obama Has Killed Public's Trust In Government. A new Gallup poll finds that the public ranks "government" as the top problem facing America today. They put it above the economy, above unemployment, and way above immigration. When Obama took office in 2009, government ranked fourth on the list of problems, but it has moved up steadily and has held the top spot for two years now. Government wasn't even on the list of problems in George W. Bush's last year in office. Gallup's data show that the share who rank government as their top concern climbed from 7% when Obama was sworn in to 16% in 2015.
Donald Trump's brilliant Ted Cruz birther strategy. Say what you will about Donald Trump, but the man is not stupid. Particularly when it comes to how to play the political game. Witness how he has injected the idea — that nominating Ted Cruz might be a dangerous thing for Republicans because of the fact that the Texas senator was born in Canada — into the daily narrative this week. The idea first came up in an interview with The Washington Post published on Tuesday [1/5/2016].
Islam v. Free Speech: Twitter Surrenders. Apparently, Twitter has opted to join the campaign to crack down on free expression. And one is left to wonder whether the big Saudi bucks that have come its way are a factor in Twitter's decision-making.
CIA Fooled by Massive Cold War Double-Agent Failure. The CIA was fooled by scores of double agents pretending to be working for the agency but secretly loyal to communist spy agencies during the Cold War and beyond, according to a former CIA analyst, operations officer, and historian. The large-scale deception included nearly 100 fake CIA recruits in East Germany, Cuba, as well as the Soviet Union (and later Russia) who supplied false intelligence that was passed on to senior U.S. policymakers for decades. "During the Cold War, the Central Intelligence Agency bucked the law of averages by recruiting double agents on an industrial scale; it was hoodwinked not a few but many times," writes Benjamin B. Fischer, CIA's former chief historian.
Turkish Man Held in Preventive Detention for Insulting Erdogan on Facebook. A Turkish court ordered preventive detention for a 17-year-old young man for insulting Turkish President Recep Tayyip Erdogan on his Facebook account, Dogan news agency reported on Monday [12/28/2015]. After the Turkish authorities checked the account's content, the teenager was arrested by the police and taken to court, which issued its decision. The Turkish criminal code stipulates sentences of between one and four years in prison for insulting the president.
The Editor says...
See? This is why I stay away from all forms of "social media." It's nothing but trouble!
Powerball exec Charles Strutt quietly quits post as nationwide investigation into lottery rigging grows. A prominent lottery official who has run the Powerball game since its inception was quietly removed from his 28-year post leading the Multi-State Lottery Association after a jackpot-fixing scandal inside his organization got bigger, according to a document obtained by The Associated Press.
Declassified Cold War files reveal America's extensive nuclear target list. The 800 pages of documents from a 1956 plan known as the "Atomic Weapons Requirements Study" were released by the National Archives and published this week for the first time by the National Security Archive at George Washington University. "As far as can be told, no comparable document has ever been declassified for any period of Cold War history," the organization said, while calling the Strategic Air Command study a "chilling" document depicting plans to attack population centers filled with civilians. The study includes thousands of targets or "designated ground zeros" — spanning 1,200 cities.
FAA Finally Admits Names And Home Addresses In Drone Registry Will Be Publicly Available. The FAA finally confirmed this afternoon that model aircraft registrants' names and home addresses will be public. In an email message, the FAA stated: "Until the drone registry system is modified, the FAA will not release names and address. When the drone registry system is modified to permit public searches of registration numbers, names and addresses will be revealed through those searches." I've been trying to get to the bottom of whether names and home addresses of model aircraft or hobby drone owners — including children as young as 13 — will be made available by the FAA to the public once the FAA's new unmanned aircraft registry goes live on Monday [12/21/2015].
Sheldon Adelson's stealth purchase: Why owning a Vegas paper shouldn't be secret. It's downright bizarre: A newspaper struggling to figure out who its owner is. And yet that's what unfolded at the Las Vegas Review-Journal, complete with tweets from staffers asking "who's our daddy." We now know the mystery buyer was Sheldon Adelson, the billionaire casino mogul who is a major-league donor in Republican politics.
Insider allegedly hacked lottery software in multiple states. If you use insider knowledge for your own gain, it could land you in hot water... especially if you hacked the computers at your job to get the information you need. At least that's what Eddie Tipton, Multi-State Lottery Association's former security director, is being accused of. Tipton allegedly used a rootkit — a malicious software that activates when a computer boots up — to know a drawing's winning numbers in advance. He'd then ask an accomplice to buy the winning ticket and to collect the money afterward. He was already convicted of fraud for tampering the lottery in Iowa, but he allegedly tinkered with more drawings in four states within the course of six years. Authorities believe he may be involved in even more instances of fraud, though.
Jackpot-fixing inquiry spreads to 5th state as prosecutor says insider fixed 2 Kansas prizes. The former security chief for a national group that operates state lotteries personally bought two prize-winning tickets in Kansas worth $44,000, investigators said Monday [12/21/2015], bringing to five the number of states where he may have fixed games to enrich himself and associates.
Jackpot-Fixing Investigation Expands to More State Lotteries. The allegations read like a movie plot: a lottery industry insider installs undetectable software giving him advance knowledge of winning numbers, then enlists accomplices to play those numbers and collect the jackpots.
Most cancer cases due to lifestyle choices, not 'bad luck,' study suggests. Between 70 and 90 percent of cancer cases are linked to avoidable lifestyle choices like exposure to radiation and toxic chemicals, suggests a study published online Wednesday [12/16/2015] in the journal Nature. That conclusion, drawn from researchers at Stony Brook University in New York, adds to ongoing study of the causes of cancer and individuals' ability to reduce their risk. It also challenges findings published in the journal Science earlier this year that suggested most cancer cases are primarily due to "bad luck."
2,009-Page, $1,205,146,000,000 Republican Spending Deal Allows Funding of Planned Parenthood. The 2,009 page fiscal 2016 spending deal that the Republican House leadership released today [12/16/2015] authorizes $1,205,146,000,000 in federal outlays between now and the end of fiscal 2016, according to the Congressional Budget Office, and it does not prohibit funding of Planned Parenthood, according to the House Appropriations Committee. The spending bill is paired with a separate 233-page tax bill.
Today's terror threat level: Woo-woo-woo-ding-ding-woo-woo-woo!
DHS Unveils New Terror Warning System, Issues First 'Bulletin'. The Department of Homeland Security has a new terrorism advisory system, aimed at providing updates about potential threats to the American people. It issued its first "Bulletin" warning Wednesday [12/16/2015].
Massive spending agreement reached; 2,009-page bill spends $572 million per page. The new spending deal reached early Wednesday morning spans more than 2,000 pages, spends $1.149 trillion — and lawmakers will have only a few days to digest it all before they're asked to vote on the legislation, which lays out Congress's priorities for the rest of fiscal year 2016. It works out to nearly $572 million per page, with lawmakers splashing money throughout the government, boosting both popular and unpopular programs alike, thanks to a spending hike agreed to in October's budget deal.
Where Did All the Money Shaun King Raised for Black Lives Go? Shaun King is very good at raising money in support of black lives and one of those lives might be his own. King, one of the most visible faces of the Black Lives Matter movement and no stranger to controversy, is now beating back accusations that he has misappropriated or mismanaged charitable funds. King collected millions of dollars for everyone from Haitian orphans to the families of black men and children killed by police across America. Some of that money went to survivors or victims' families, but much of the largess either went into failed projects, King's own pockets, or is unaccounted for.
Black Lives Matter leaders duke it out over disappearing charity money. Are there cracks appearing in the far flung leadership of the Black Lives Matter movement? One might imagine that inside any disparate political organization, disputes will eventually arise over the message, the strategy, priorities or any of several key management issues. The same thing happened to the Occupy movement when they were unable to reach a consensus of Up Twinkles on who was supposed to clean out the rape tents in New York City. The organization never really recovered.
Navy's Newest Ship, USS Milwaukee, Breaks Down at Sea. The littoral combat ship USS Milwaukee, the Navy's newest ship that was commissioned in Milwaukee in November, broke down at sea Friday [12/11/2015] and had to be towed more than 40 nautical miles to a base in Little Creek, Va., the Navy Times reported.
Plumber's old truck spotted in ISIS video. A Texas plumber who was flooded with threats after his old truck — still emblazoned with his company's name — was seen driven by ISIS thugs in Syria has armed himself and is suing a Ford dealer. Mark Oberholtzer of Mark-1 Plumbing said a jihadi tweeted a photo of a fighter shooting an anti-aircraft gun on the Ford 2005 F-250 in December 2014 with the company logo and phone number still visible. The nasty calls started pouring in, up to 200 a day.
Global Supermarkets Selling Shrimp Peeled by Slaves. Despite repeated promises by businesses and government to clean up the country's $7 billion seafood export industry, an Associated Press investigation has found shrimp peeled by modern-day slaves is reaching the U.S., Europe and Asia.
Why you should wrap your keys in aluminum foil. Your car is always listening. Not for your voice, like the Amazon Echo or Siri, but for an electronic signal, such as the coded "unlock" signal from your electronic key fob. If it's a newer car model, you might not have to press any buttons; just approach your car and the doors will unlock automatically. In some cars, the engine will even turn on. Wirelessly unlocking your car is convenient, but it comes at a price. Criminals can easily intercept the key fob's signal and open your car without setting off any alarms. If you have a true keyless car model, they might be able to just drive away.
Treasury Department delays decision on which woman to put on $10 bill. Treasury Secretary Jack Lew won't be deciding which woman to feature on the next $10 dollar bill until 2016, after initially saying he would finalize a pick by the end of the year, a Treasury spokesperson tells CBS News.
The Editor says...
I'm still rooting for Mary Jo Kopechne.
The untold story of the campus 'rape crisis'. [Scroll down] This all began several years ago with the study that presented the "1 in 5" statistic. The Department of Education's Office for Civil Rights (OCR) went to work. They used Title IX law — which forbids discrimination on the basis of sex. They argued that harassment, assault, rape, rob a student of their right to their education. President Obama and Vice President Biden decried the "rape crisis" on our nation's campuses, and the OCR issued its "Dear Colleague" letter, which directed college administrations to take the issue on forcefully — and prove they were doing so — or risk losing their federal funding. In just over 12 months there has been a more than 100 percent jump in the number of colleges and universities being investigated by the DOE for being lax in pursuing this problem.
U.S. Army changing dog tags for first time in 40 years. For the first time in 40 years, the U.S. Army is making changes to a century-old piece of hardware, dog tags, the identification implements that hang around each soldier's neck. For a low-tech thing like the aluminum dog tag, the reason for the change is decidedly high-tech, the threat of identity theft. On the new dog tags, the service member's Social Security number will be replaced with a randomly-generated, 10-digit Department of Defense identification number.
India's capital limits drivers to alternate days to curb dire pollution. The Delhi government announced a plan Friday [12/4/2015] to curb the capital's pollution levels, among the worst in the world, by limiting drivers to alternate days beginning next month. From Jan. 1, residents of the city, which had been choking in thick smog in recent days, will be able to drive only every other day according to their license plate numbers — odd numbers on one day, even numbers on the other. [...] New Delhi's air — a noxious combination of exhaust, dust, smoke from wood and dung-fired stoves, burning leaves and industrial output — surpassed Beijing's last year as the dirtiest in the world, according to a study by the World Health Organization.
Russia Is Planning To Build A Permanent Manned Base On The Moon. Russia's space agency is planning to build a manned moon base — launching modules into space on six separate rockets. Russia plans to launch a lunar probe in 2024 which will scout possible locations — before landing a man on the moon in 2030. Construction of the Luna 25 lander has already begun, the official state news agency Tass has reported. Once the components are in place, assembly of the moon base will continue over ten years.
The Editor says...
By all means, the U.S. should let Russia spend money on pointless trips to the moon, because there is no strategic advantage to a permanent lunar presence, and it siphons money out of Russia's government that would otherwise be used (presumably) on a military buildup.
Researchers find new phase of carbon, make diamond at room temperature. Researchers from North Carolina State University have discovered a new phase of solid carbon, called Q-carbon, which is distinct from the known phases of graphite and diamond. They have also developed a technique for using Q-carbon to make diamond-related structures at room temperature and at ambient atmospheric pressure in air.
Addicted to Distraction. Addiction is the relentless pull to a substance or an activity that becomes so compulsive it ultimately interferes with everyday life. By that definition, nearly everyone I know is addicted in some measure to the Internet. [...] The brain's craving for novelty, constant stimulation and immediate gratification creates something called a "compulsion loop." Like lab rats and drug addicts, we need more and more to get the same effect. Endless access to new information also easily overloads our working memory. When we reach cognitive overload, our ability to transfer learning to long-term memory significantly deteriorates. It's as if our brain has become a full cup of water and anything more poured into it starts to spill out.
Donors gave a super PAC $6 million. Candidates actually got about $140,000. [Many donors] money went to the American Legacy PAC, an organization with ties to former House Speaker Newt Gingrich. With Carson as the face of its Save Our Healthcare campaign, American Legacy raised close to $6 million in 2014 — and spent nearly all of it paying the consultants and firms that raised the money. Just 2% was donated to Republican candidates and committees, financial reports show.
Obama judicial nominees in limbo as 'nuclear option' backfires on Democrats. The Republican-controlled Senate is confirming President Obama's judicial nominees this year at a slower pace than Democrats did after taking the Senate majority in 2007 under President George W. Bush, prompting court watchers to warn that politics is skewing the process. Two years after Democrats detonated the "nuclear option" to change the filibuster rules to speed judges through confirmation, they are facing the other side of the coin: Republicans in charge who are flexing their powers to slow down the process.
Illinois Lottery spends money on ad to say it has no money for big payouts. For over four months Illinois has operated without a budget. But the Prairie State continues function, not particularly well, as was the case when Illinois had a budget. Despite those budgets, the state's pension fund is the worst-funded one in the nation. Illinois has the lowest credit rating of the 50 states — so it shouldn't be shocking that Illinois, with a few exceptions here and there, continues to stumble along. One of those exceptions is the Illinois Lottery. Payouts are limited to $600 until the budget impasse is resolved — if you win more you are the proud owner of an IOU, which is suitable for framing assuming that your artistic tastes are modest.
Kansas Asks Its Entire Supreme Court to Step Aside in Key Case. Kansas Republicans believe they have created a law that their own high court cannot review. In the latest twist of the topsy-turvy constitutional showdown between the GOP-controlled state legislature and the state Supreme Court, the Kansas attorney general has asked the entire Kansas Supreme Court to recuse itself from hearing a key case. The power struggle between Kansas Republicans and the state's highest court goes back to a years-long battle over education funding.
Forfeiting justice to over mighty officials. New Mexico Gov. Susana Martinez, a Republican, signed a historic reform of civil forfeiture in her state earlier this year. The reform law cracked down on the much-abused practice by, among other things, requiring that defendants be convicted of crimes before government can cite those crimes to justify taking away their property. It also required that the proceeds of all forfeitures must go to the state's general fund, so as to eliminate any profit motive for state agencies or local governments. This admirable reform doesn't sit well with officials in New Mexico's largest city, Albuquerque, who have decided to exempt themselves from the law by pretending that the law does not apply to municipal forfeitures.
King of Sweden calls for a ban on baths and admits he is now 'ashamed' to run one after realising how much energy they use. The King of Sweden has called for a ban on baths to help save the environment. King Carl XVI Gustaf, who once had a reputation as a lothario and is now a staunch environmentalist, said he realised how much water and energy they used when he was recently staying somewhere without a shower. The 69-year-old 'green king' told Swedish newspaper Svenska Dagbladet: 'It hit me how much water and energy it used. 'I thought "I can't believe I'm having to do this". I felt quite ashamed.' Apparently in jest, he added: 'We should ban all baths.'
The Editor says...
A king who doesn't feel that he can afford to take a hot bath now and then is not aware of his position. What citizen of his country would expect him to forego that little luxury? Is there really so little energy available in Sweden that bathing is a luxury beyond even the King?
ISIS guides followers on how to hide online with 34-page manual. The Arabic document was translated and released this week by analysts at the Combating Terrorism Center, an independent research group at the U.S. Military Academy at West Point. It includes warnings to avoid Instagram because it is owned by Facebook, and Dropbox because former secretary of State Condoleezza Rice sits on its board of investors. Famous government leaker Edward Snowden has also criticized Dropbox over its privacy, the document notes. Users are also directed to use Apple's encrypted FaceTime and iMessage features over regular unencrypted text and chat features.
What's Actually in the Trans Pacific Partnership? Here's a quick summary:
• A legislative body superior to Congress
• A vehicle to pass Obama's climate change treaty
• Increased legal immigration
• Reduced patent protection for U.S. pharmaceuticals
• Quotas on U.S. agricultural exports
• Increased currency manipulation
• Reduced U.S. power
Re-creating Noah's Ark: A project of passion and purpose. Wherever you go, the physical features of the earth's terrain clearly indicate a catastrophic past, from canyons and craters to coral beds and caverns. Some layers of fossil-bearing strata extend across continents, revealing the effects of a huge catastrophe. In addition, the earth's crust has massive amounts of layered sedimentary rock, sometimes miles deep! These layers of sand, soil and material — mostly laid down by water — were once soft like mud, but they are now hard stone. Encased in these sedimentary layers are billions of dead things (fossils) buried very quickly. Yes, the evidence for Noah's global Flood is everywhere and confirms the biblical account.
Islam, Christianity Are Fundamentally the Same, Prof Writes. Yale theology professor Miroslav Volf argues that all religions are basically the same — equally prone to fanatical violence and to peaceful love of neighbor — and thus should be treated in exactly the same way. In the wake of the extraordinarily brutal jihadist attacks perpetrated on innocent civilians in Paris Friday, Volf suggests in an article in the Washington Post that we look at religion as a single reality rather than making distinctions between different religions.
The Editor says...
It's hard to imagine that a man can make a living as a theology professor who believes all religions are the same.
Hackers Catch Prison Phone Company Securus Recording Attorney Calls. In an example of Aaron Swartz's SecureDrop technology working as intended, the Intercept received a trove of dumped Securus phone records recently. Securus, for those who have never been jailed in the United States virtually anywhere, is a phone services leader in the justice industry. That particular part of the prison industrial complex, communication, is worth about $1.2 billion annually.
Texas biker shootout: 106 indicted by grand jury. A grand jury in Texas has indicted 106 people in connection with the deadly May shootout between bikers at a strip mall restaurant parking lot, McLennan County Criminal District Attorney Abel Reyna said Tuesday [11/10/2015]. The defendants are accused of "engaging in organized criminal activity with the underlying offense being aggravated assault and murder," Reyna said.
Ted Cruz gets Heritage Foundation 'endorsement'. According to a new a report from the Heritage Foundation, Sen. Ted Cruz is just about the ideal presidential candidate. Heritage Action, the political arm of perhaps the most respected think tank in the conservative movement, which is now run by former South Carolina Sen. Jim DeMint, had almost nothing but praise for Mr. Cruz in its first ever presidential policy scorecard.
Obama's War Advisors Turn on Him. On September 22, Barack Obama's hand-selected advisor coordinating global efforts to combat the Islamic State in Syria and Iraq, retired General John Allen, announced his intention to resign the post. Within a week, Evelyn Farkas, deputy assistant secretary of defense for Russia, Ukraine, and Eurasia, also handed in her resignation. Given the ongoing wars in Europe and the Middle East into which the West is increasingly committing resources, these resignations are alarming. In general, the flight of Obama's war advisors from his administration went unnoticed by all but the keenest of observers. Both Allen and Farkas have determined, however, to make it difficult for the public to ignore their warnings.
Obamatrade's Preamble Backs Government Ownership of Business. The preamble to the Trans-Pacific Partnership (TPP) deal that the Obama administration has negotiated with eleven other governments — including what the U.S. State Department describes as a Communist regime in Vietnam — expressly affirms the "legitimate role" of "state-owned enterprises." According to the Congressional Research Service, 40 percent of Vietnam's output comes from state-owned enterprises (SOEs). In addition to the United States and Vietnam, the parties to the TPP include Australia, Brunei, Canada, Chile, Japan, Malaysia, Mexico, New Zealand, Peru and Singapore.
Woman who won $8.5 million jackpot at casino is denied her winnings because managers claim the slot machine 'malfunctioned'. Veronica Castillo, from Portland, Oregon thought she had struck it lucky after hitting an $8 million jackpot. The loan officer was playing alongside her mother on the slots at Lucky Eagle Casino in Rochester, Washington last weekend, when she put $100 in the machine and spun the digital wheels. The machine declared her to be a winner but all she ended up getting was a measly $80 after staff at the casino say the winning payout was in fact an error.
Kareem Abdul-Jabbar: A Ben Carson Presidency Would Be 'Terrible' for Black Americans. Kareem Abdul-Jabbar has a new column out for Time Magazine rather bluntly titled "Ben Carson Is Terrible for Black Americans." The former NBA champion wrote that while Carson's success story is an inspiring one for African-Americans, his presidential run is "bad" because of his "repressive, muddled and pious policies." Abdul-Jabbar doesn't think it helps African-Americans to have a president who "flounders helplessly in office because it would perpetuate the stereotype that blacks can't be effective CEOs, quarterbacks and leaders."
The Editor says...
Mr. Abdul-Jabbar (who lives under an assumed name, just like Barry Soetoro) should open his eyes, and see that the current president is "flounder[ing] helplessly in office" more obviously than any other president in the country's history.
Rivers of Rotting Garbage Anger Residents in Beirut, Lebanon. Mountains of rotting garbage have been piling up for four months in the streets of Beirut, with recent heavy rains creating rivers of festering refuse in a the streets of a city that's home to 2 million people. Waste-collection services ground to a halt in the Lebanese capital after one of the main landfill site[s] was shuttered in July.
Mexicans come up with "World's Worst" internet law. Typically laws drafted by politicians to deal with computer crime are based on a complete lack of knowledge about how the Internet works, but the "Fayad Law" has been hailed as one of the worst in Internet history. [Mexican] Senator Omar Fayad claimed he wrote the law in conjunction with the Federal Police but is so badly worded that it could effectively lock up any internet user in the country.
Woman Who Bought Gun That Killed Officer Gets Probation, Community Service. A Jonesboro, Georgia woman who bought the gun used to kill Omaha Police Officer Kerrie Orozco was sentenced on Monday [11/2/2015]. 26-year-old Jalita Johnson was convicted in August after pleading guilty to lying when she bought the gun for her convicted felon boyfriend, Marcus Wheeler, who later used the gun to kill Officer Orozco in May while she was attempting to serve a warrant on Wheeler for his arrest. Wheeler was killed in the shootout with police during which Officer Orozco died from her wounds. Johnson was given one year of probation, 40 hours of community service and 180 days' home confinement.
F-35 Data Smuggler Sentenced to Jail. A former Connecticut resident has been sentenced to 97 months in jail for attempting to send sensitive technical data on the F-35 engine to Iran. Mozaffar Khazaee, 61, was sentenced Oct. 23 to 97 months of imprisonment followed by three years of supervised release, according to a recent Pentagon Inspector General statement. Khazaee also was ordered to pay a $50,000 fine.
The Editor says...
This guy will be out in a year if he gets a presidential pardon.
Shocking! People in New York City make money through deception! Who knew?
New York company fined over fake clothing donation bins that netted $10m. Thrift Land USA of Yonkers Inc placed bins labeled with the names and logos of Big Brothers Big Sisters of Rockland County and I Love Our Youth Inc throughout the New York metropolitan area, leading the public to believe that donated clothing would benefit the two charities. Instead Thrift Land, a for-profit company, made about $10m by reselling the clothing and gave the charities $100-$200 for the use of their names, plus a small monthly fee.
Judge rules man had right to shoot down drone over his house. Should it have temporarily escaped your pressured memory, William Merideth in July said he saw a drone flying above his property in Hillview, Kentucky. He believed it was spying on his 16-year-old daughter who was sunbathing in the garden. So he took out his shotgun and blasted the drone out of the sky. He was arrested for wanton endangerment and criminal mischief. Now a Kentucky court has declared Merideth an innocent man. Bullitt County District Court Judge Rebecca Ward on Monday [10/26/2015] dismissed all charges against Merideth, reported local TV station WDRB-TV.
Lottery clerks selling themselves winning tickets. A man who sold himself a $1,000,000 winning D.C. Lottery ticket is just one of many retailers a WUSA9 investigation found winning the lottery at rates statisticians say border on impossible. At least three retailers won the lottery around 100 times according to an analysis of D.C. Lottery records obtained under the Freedom of Information Act. "$10,000, $5,000," Lounes Issaad said about some of his 27 payouts that averaged $30,000 each. "I don't have nothing to hide."
The Editor says...
One could easily surmise that scratch-off lottery tickets are marked, and these store clerks were able to crack the code. Oh, but that would be a conspiracy theory!. Couldn't possibly be true! Most Americans would find it far easier to believe that convenience store clerks (in general) are the luckiest people alive.
6,600 federal inmates to be released this weekend. The biggest federal inmate release on record will take place this weekend [10/31/2015]. About 6,600 inmates will be released, with 16,500 expected to get out the first year. More than 40,000 federal felons could be released early over the next several years, the U.S. Sentencing Commission said.
Did Obama call FBI Director Comey on the carpet yesterday? FBI Director James Comey holds the future of Hillary Clinton's campaign in his hands, as the FBI investigates her handling of classified information. Director Comey last Friday [10/23/2015] also made some comments in a speech that seemed to contradict a recent propaganda push by the Obama administration. [...] So it is quite notable that yesterday Comey was called to the White House for a talk with the president. Buried 362 words into the [Michael] Schmidt NYT article on Comey, we learn: ["]On Thursday, the president met with Mr. Comey in the Oval Office to discuss his views. The White House declined to describe the conversation.["]
Record number of Americans renounce citizenship. According to IRS data published in the Federal Register on Monday [10/26/2015], 1,426 Americans expatriated in the third quarter of 2015, bringing this year's total to 3,221 so far. The figure is 25 percent higher than the same period last year, when 2,585 renounced their citizenship.
Feds Preparing To Undo 'Citizens United' by Forcing Disclosure of Donors to Conservative Groups. Citizens United was the Supreme Court case that ruled the First Amendment applies to everyone: unions, individuals, and corporations supporting their interests through free speech. But the Federal Election Commission has started the process to undo the Citizens United case [...]
How to spot a fake online review. Now that Amazon is suing more than 1,000 people who allegedly offered to write glowing product reviews for cash, you might reasonably be concerned.
Illinois fails to pay lottery winners as state's budget craters. The lottery is akin to the magical kingdom where dreams come true. In New York, their constant advertisements on television assure us that all you need is "a dollar and a dream." Sure, your odds of hitting the big, top level jackpot are significantly worse than getting hit by lightning while being attacked by a shark, but hey... somebody's got to win, right? And every week somebody does, leading to a huge weight off their minds if they were financially struggling. Unless, of course, they happen to live in Illinois where the state has stopped paying the winners while still selling tickets every week.
U.S. Spends $300 Mil on Stoves for Developing Nations. The U.S. government has spent over $300 million on "efficient cook stoves" for developing nations and the federal employee behind the costly initiative just got a prestigious award that's supposed to honor those "whose work makes our country better, healthier and stronger." It's not clear how American taxpayer-funded stoves operating in a poor African village makes the U.S. better, healthier and stronger. What we do know for certain is that Uncle Sam has been a major contributor to a United Nations project, called Global Alliance for Clean Cookstoves, that aims to improve the lives of those living in the poorest areas of the world by reducing the health risks of indoor smoke from cooking meals over open fires and crude stoves.
Captain America battles right-wing conservatives in new comic. In the latest issue of Marvel's revamped Captain America, the iconic superhero takes on a group of right-wing conservatives trying to stop illegal immigrants from crossing the border. In "Captain America: Sam Wilson #1," the superhero also known as Sam Wilson heads to the border to take on an "evil" militia group known as the Sons of the Serpent, who are patrolling the area between Mexico and Arizona, according to a video summary of the issue created by the Maciver Institute.
Drone owners to be required to register devices. The U.S. Transportation Department plans to start requiring drone owners to register their devices with the government later this year in a bid to crack down on unsafe flights, according to three people familiar with the plans. The department aims to convene a task force next week to figure out the specifics of the policy, including which drones will be included, how users will register the devices, and whether the policy will apply to devices that have already been sold, the people said. The task force is expected to deliver recommendations next month, the people said, with regulators aiming to implement a policy before Christmas — an exceptionally fast timeline for aviation regulations.
McDonald's all-day breakfast has been a disaster. They're in no way "lovin' it." McDonald's franchisees say the launch of all-day breakfast has been a disaster — griping that it has slowed down service, lowered average bills and sparked chaos in the kitchens. Mark Kalinowski, an analyst for the Japanese finance company Nomura, surveyed 29 operators overseeing 226 different locations in the US and found that many were pulling their hair out due to the new menu options, which rolled out last Tuesday [10/13/2015] to much praise from Egg McMuffin lovers.
Whither Guantanamo Prisoners? Pentagon officials are in Colorado this week to scope out potential sites to house prisoners [who are currently] at the U.S. detention center in Guantanamo Bay, the Associated Press reported Monday [10/12/2015]. A team of officials will evaluate the state penitentiary in Canon City and the Federal Correctional Complex in Florence, which has been dubbed the "Alcatraz of the Rockies," according to the AP. Pentagon spokesman Navy Commander Gary Ross called the visits "informational." The Pentagon previously looked at the Disciplinary Barracks at Fort Leavenworth, Kansas, and the Naval Consolidated Brig in Charleston, South Carolina.
Confederate flag supporters indicted under Georgia terrorism law. A Georgia grand jury formally charged 15 members of a group supporting the Confederate flag on terror charges following a July confrontation with a black family who was celebrating a child's birthday, according to an indictment released Monday [10/12/2015]. Douglas County District Attorney Brian Fortner said members of the "Respect the Flag" group violated the state's Street Gang Terrorism and Prevention Act and made terroristic threats when their caravan of vehicles bearing the rebel flag drove past a neighborhood party.
Congressional Review Of Copyright Law May Threaten Drudge Report. Congress may update digital copyright law affecting aggregator sites, like the Drudge Report and Real Clear Politics, along with news sites in the near future. "Two years ago, the House Judiciary Committee launched a comprehensive review of our nation's copyright laws, which have not been updated since 1976. As technology continues to rapidly advance, we have a responsibility to ensure that our laws are keeping pace with these developments," Judiciary Chairman Bob Goodlatte said in a statement.
US navy returns to celestial navigation amid fears of computer hack. For millennia, travellers used the stars to guide them on their journeys — a technique which, in recent decades, has been replaced by modern technology. But now the US navy is reinstating classes on celestial navigation for all new recruits, teaching the use of sextants — instruments made of mirrors used to calculate angles and plot directions — because of rising concerns that computers used to chart courses could be hacked or malfunction.
The Editor says...
Sounds like a brilliant plan, unless you're on a submarine, or you're stuck in a fog or a thunderstorm. On the other hand, if GPS has been made unavailable by enemy forces, the average sailor probably has more pressing concerns than bad weather.
Senators back celestial navigation for all Navy personnel. Senators Joni Ernst (R-Iowa) and Gary Peters (D-Mich.) are pushing the Navy to teach all its sailors the ultimate backup plan in case of navigation systems sabotage — celestial navigation. The pair sent a letter to Secretary of the Navy Raymond Mabus, Jr. asking why the celestial training was only being taught to some, but not all, personnel. "Though celestial and nautical navigation skills are more challenging to acquire, they are absolutely critical for our sailors," they wrote.
Rebuttal:
Senatorial celestial GPS silliness. The first sentence is a real howler. I am a big fan of celnav (I own 5 sextants and know how to use them), but teaching celnav out of fear of GPS sabotage demonstrates a profound lack of understanding about both GPS and navigation in general. There are plenty of reasons to know how to use a sextant, but these land-lubber senators have completely missed the boat.
Iranian complicity in the Khobar Towers bombing was suppressed.
A still-unsettled Clinton-era tragedy. For 19 years, the survivors of the Khobar Towers bombing, myself included, and the family members of the fallen have had minimal clarity or explanation about who was responsible and why this devastating event took place. The event that changed our lives so significantly has been shuffled off into the dustbin of history, until now. I must pause to thank Washington Times Executive Editor John Solomon for his Oct. 5 article titled "Bill Clinton White House suppressed evidence of Iran's terrorism." Finally, we can begin to answer many of the questions that have haunted us for so many years. The betrayal by the Clinton administration began swiftly after the explosion[,] and a scapegoat had to be found.
The Editor says...
Now that the connection has been made between Iran and the Khobar Towers bombing, perhaps some "mainstream" reporter will address the connection between Iraq and the Oklahoma City bombing, and tie up the many loose ends in the case of TWA 800, both of which took place during the Clinton administration.
Most Russians Want Homosexuals 'Liquidated' or Ostracized — Poll. More than half of Russians think that gay people should be either "liquidated" or isolated from society, according to a poll published Friday [10/9/2015] that showed a hardening of attitudes toward many minority groups in Russia in recent years. The survey by the Levada Center, an independent pollster, is the latest in a series charting Russians' views on marginal social groups since 1989. [...] Gay people, prostitutes, homeless people and members of fringe religious groups have all become less welcome in Russia during the past 15 years — a period that has seen democracy diminished, tighter state control of information and growth in the power of the Russian Orthodox Church.
Declassified CIA report concluded director led 'cover up' of Kennedy assassination investigation. The 2013 report, declassified last fall, concludes that [John] McCone, who ran the spy agency when Kennedy was fatally shot in November 1963, kept information from the Warren Commission during its investigation into the assassination. The report's author, CIA historian David Robarge, writes that McCone and other top CIA officials were part of a "benign cover-up" to keep the commission focused on what the agency believed at the time was the "best truth ... that Lee Harvey Oswald, for as yet undetermined motives, had acted alone," according to Politico Magazine.
Former CIA director was part of a 'benign cover-up' to withhold information from investigators about JFK's assassination. A former CIA director withheld information about President John F Kennedy's assassination, according to declassified agency reports. The CIA reports, which were declassified last fall, claim that then-agency head John McCone and other top officials were part of a 'benign cover-up' surrounding the assassination of Kennedy in November 1963. The report's author, CIA historian David Robarge, claims McCone withheld information to keep the Warren Commission focused on what the agency believed to by the 'best truth... that Lee Harvey Oswald, for as yet undetermined motives, had acted alone,' according to Politico.
Nurse used same syringe on 67 people at N.J. flu clinic, state says. A nurse who administered flu vaccines to employees of a West Windsor company has been reported to health officials because she re-used a single syringe for the shots. At an employer-sponsored flu clinic at Otsuka Pharmaceuticals last week, the unnamed nurse committed an "infection control breach," according to a spokeswoman for the New Jersey Department of Health.
Pilots Warned Not to Eject from F-35. The "next-generation" F-35 Joint Strike Fighter has a problem. No, not that one. A new one. [...] Representative Jackie Spier told Defense News: "We're seeing these flight restrictions because the F-35's ejector seats weren't tested to the level they would be on a normal aircraft, and the Pentagon rushed to field them prematurely. This is yet another example of the kind of procurement malpractice we should be avoiding[.]" The military's solution? Tell pilots they need to weigh more than 136 pounds.
Toyota, U.S. clueless about how ISIS got hundreds of brand new pickup trucks. Let's go places — like Syria and Iraq. The U.S. government can't figure out how ISIS terrorists got their hands on hundreds of brand new Toyota pickup trucks, and the Japanese automaker is stumped, too. Top U.S. counterterror officials probed the automaker about how the Islamic State acquired a fleet of new cars after souped-up Toyota pickups loaded with weapons and packed with fighters began appearing in its propaganda videos, ABC News reported.
US Officials Ask How ISIS Got So Many Toyota Trucks. U.S. counter-terror officials have asked Toyota, the world's second largest auto maker, to help them determine how ISIS has managed to acquire the large number of Toyota pick-up trucks and SUVs seen prominently in the terror group's propaganda videos in Iraq, Syria and Libya, ABC News has learned. Toyota says it does not know how ISIS obtained the vehicles and is "supporting" the inquiry led by the Terror Financing unit of the Treasury Department — part of a broad U.S. effort to prevent Western-made goods from ending up in the hands of the terror group.
The Editor says...
Build your own punchline: To stop ISIS in its tracks, the U.S. should supply them with [insert the name of your least favorite truck] instead!
Bill Clinton White House suppressed evidence of Iran's terrorism. Bill Clinton's administration gathered enough evidence to send a top-secret communique accusing Iran of facilitating the deadly 1996 Khobar Towers terrorist bombing, but suppressed that information from the American public and some elements of U.S. intelligence for fear it would lead to an outcry for reprisal, according to documents and interviews. Before Mr. Clinton left office, the intelligence pointing toward Iran's involvement in the terror attack in Saudi Arabia that killed 19 U.S. servicemen and wounded hundreds was deemed both extensive and "credible," memos show.
The rise of ad-blocking could herald the end of the free internet. here is, alas, no such thing as a free lunch. What's even more depressing is that there is no such thing as a free internet service. Most people nowadays probably understand that in relation to, say, social networking services, if the service is "free" then the users (or, more precisely, their personal data) are the product. But this also applies to stuff that you haven't signed up for — websites that you browse, for example. The site may be free to view, but there's often a hidden cost. One part of that cost comes from surreptitious tracking of your browsing habits by outfits that sell that information to advertisers. The other cost comes from ads that are placed on a webpage either directly by the site owner or as the outcome of a real-time auction that goes on in the depths of the internet.
Your three most vulnerable locations. [#1] Parking lots. The first location was parking lots — specifically that last fifty feet as you're returning to your vehicle. Why is this a dangerous place? Well, aside from lots of places for a bad guy to lurk, the average person's mind is already thinking about other things — other destinations, chores or personal issues — and not situational awareness. Add to that one's hands may be full carrying bags and there may be some fumbling for keys. Don't be this person!
'Happy Birthday' song copyright is not valid, judge rules. None of the companies that have collected royalties on the "Happy Birthday" song for the past 80 years held a valid copyright claim to one of the most popular songs in history, a federal judge in Los Angeles ruled on Tuesday [9/22/2015]. In a stunning reversal of decades of copyright claims, the judge ruled that Warner/Chappell never had the right to charge for the use of the "Happy Birthday To You" song. Warner had been enforcing a copyright since 1988, when it bought Birch Tree Group, the successor to Clayton F. Summy Co., which claimed the original disputed copyright.
Hillsdale Says it Was Excluded from Dept of Ed's 'College Scorecard' Because it 'Doesn't Count Students By Race'. The Department of Education recently released its College Scorecard, an annual resource for students searching for schools that would perfectly match their interests. Suspiciously kept off the list this year, were conservative colleges like Hillsdale College. When the school asked why they did not appear on the Scorecard, the assistant press secretary for the Department of Ed, Denise Horn, told them it was because the school awards more certificates than two or four-year degrees and therefore doesn't meet their criteria.
After Obama Claims Conservative Voices Need to be Heard on Campus, WH Dismisses Conservative Colleges from 'Scorecard'. Last week, President Obama offered a glimmer of hope to conservatives by slamming the politically correct culture on today's college campuses. Students shouldn't be "coddled" from opposing viewpoints, he insisted. Conservative speakers shouldn't be "silenced." Obama's tolerant rhetoric, however, appears to be short-lived. In the Department of Education's newly released College Scorecard, which helps students search for schools that fit their needs, the Center for College Affordability and Productivity noticed that certain schools were conspicuously left off the list.
U.S. taxpayers duped into shelling out $51 million in green subsidies for 'clean' VW vehicles. The federal government paid out as much as $51 million in green car subsidies for Volkswagen diesel vehicles based on falsified pollution test results, according to a Times analysis of the federal incentives. On Friday [9/18/2015], federal and state regulators said the German automaker used software in 482,000 of its diesel vehicles since the 2009 model year to cheat on U.S. emissions tests. Environmental Protection Agency officials said Monday that the U.S. Department of Justice is also investigating.
Regulators say Volkswagen cheated on environmental standards. News is breaking this morning that Volkswagen's tampering of emission control software is much larger than the 500,000 or so diesel models reported over the weekend: the true number may be as high as 11 million VWs. Yesterday [9/21/2015] a spokesperson for the EPA said that VW could be liable for fines as much as $37,000 per vehicle, or $18 billion for the 500,000 or so models then reported to be offending vehicles.
Exclusive: In clash with pope's climate call, U.S. Church leases drilling rights. Casting the fight against climate change as an urgent moral duty, Pope Francis in June urged the world to phase out highly-polluting fossil fuels. Yet in the heart of U.S. oil country several dioceses and other Catholic institutions are leasing out drilling rights to oil and gas companies to bolster their finances, Reuters has found.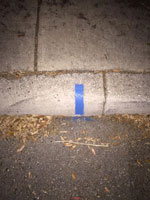 Have You Seen a Blue Strip On a Curb? I can't say that I have noticed any of these blue strips popping-up in my area, but I certainly hope they do!
The Editor says...
This is an internet hoax. There is such a stripe in front of my house. The city put it there, to show the location of the pipe that connects the water main to my water meter. Everybody on the block has a blue stripe. There is no further significance.
75% in U.S.See Widespread Government Corruption. Three in four Americans (75%) last year perceived corruption as widespread in the country's government.
EPA Says VW Intentionally Violates Clean Air Standards. The Environmental Protection Agency on Friday [9/18/2015] ordered Volkswagen to fix nearly 500,000 VW and Audi diesel cars that the agency said are intentionally violating clean air laws by using software that evades EPA emissions standards.
Ben Carson says he would not support a Muslim for president. Republican presidential candidate Ben Carson said he would not support a Muslim for president, stating that he believes a president's faith matters and that Islam is not consistent with the Constitution. "I would not advocate that we put a Muslim in charge of this nation. I absolutely would not agree with that," he said in an interview broadcast Sunday [6/20/2015] on NBC's "Meet the Press." Carson said earlier in the discussion that a president's faith should not matter so long as its "within the realm of America and consistent with the Constitution, no problem." When host Chuck Todd pressed Carson on whether he believes "Islam is consistent with the Constitution," Carson said, "No, I don't, I do not."
Obama Administration Slams Conservative School As Not A Real College. An Obama administration representative took a shot at a well-known conservative college Thursday, [9/17/2015] saying the school wasn't included on its much-heralded new "College Scorecard" because it isn't a real two-to-four year college. Hillsdale College, a 1,500-student liberal arts college in Michigan, is ranked by U.S. News and World Reports as the 67th-best national liberal arts college in the country. The college is well-known for the conservative identity of its student body and its focus on a core curriculum that emphasizes Judeo-Christian tradition and the U.S. Constitution. It's also known for its refusal to accept any federal funding (including federal student loans), in order to remain free of most federal regulatory control.
Census reveals the richest and poorest families in America based on earnings. The United States added 3.2 million jobs to the workforce in 2014, bringing the total to 139 million people employed, according to new figures released by the Census Bureau. But despite the employment growth, the number of people living in poverty remained the same as in 2013 — around 46.7 million, or 14.8 percent — the bureau's American Community Survey showed. And average incomes improved only slightly to bring them to $53,660. For the poorest state, Mississippi, the median household income dropped to $39,680. In the richest state, Maryland, the figure was almost double, at $73,971.
Stop using difficult-to-guess passwords, UK's spying agency GCHQ recommends. The British spying agency, found to have been conducting wholesale surveillance on UK citizens, has recommended that the public make their passwords less complex. In a brand new document called 'Password guidance: simplifying your approach', the company gives a range of guidelines to keep consumers safe. That includes rolling back previous guidance "that complex passwords are 'stronger'" — instead recommending that people simplify their approach. The agency gives a range of hints to those working in IT as well as normal consumers.
Three Good Samaritans helped Polk County Deputy Mike Walsh fight off a suspect who attacked him. The Polk County Sheriff's Office is publicly thanking the three Good Samaritans who came to the aid of Deputy Sheriff Mike Walshon Sunday [9/6/2015] when they witnessed a suspect, Corey Johnson, beating up Deputy Walsh and then fleeing on foot.
Justice Dept. pressing for changes to computer crime law. It's clearly illegal to hack into someone else's computer network and steal information from it. But what about a police officer who uses his own department's computer database to look up women from his past? Or an employee who uses his log-in credentials to download confidential information from his employer?
Government Employees Outnumber Manufacturing Employees 1.8 to 1. The BLS [Bureau of Labor Statistics] has published seasonally-adjusted month-by-month employment numbers for both government and manufacturing going back to 1939. In the first 50 years of the 76-year span since then, manufacturing out-employed government. But in August 1989, government overtook manufacturing as a U.S. employer.
Ex-Labor Department employee admits bootleg movie operation. A former longtime Labor Department employee admitted Friday to running a bootleg movie operation within the department's headquarters in Washington. Ricardo Taylor — a three-decade Labor veteran who was the supervisor of the department's mailroom — will serve 24 months' probation with no prison time after pleading guilty to a federal charge of copyright law violation.
Russia makes play for Arctic, Obama seeks more Coast Guard icebreakers. Forty percent of the world's oil and natural gas reserves lie under the Arctic. Melting ice also would lead to new shipping routes, and Russia wants to establish a kind of Suez Canal which it controls. More than a Cold War, Russia may be preparing for an Ice War, and the Pentagon is taking note. Last March, Russian President Vladimir Putin ordered a snap, full combat military exercise in Russia's Arctic north to mark the anniversary of his annexation of Crimea — with 40,000 Russian troops, dozens of warships and submarines.
Illinois Says It Can't Pay Big Lottery Winners. Without a state budget agreement two months into the new fiscal year, there's no authority for the state comptroller to cut checks over $25,000.
The Raspberry Pi is succeeding in ways its makers almost imagined. When the Raspberry Pi shipped to a planet excited geeks in the middle of 2012, it changed the way we taught IT. That had always been the intention of creator Eben Upton. Give the kids the goods and they'll do the rest.
Many scientific studies can't be replicated. That's a problem. Maverick researchers have long argued that much of what gets published in elite scientific journals is fundamentally squishy — that the results tell a great story but can't be reproduced when the experiments are run a second time. Now a volunteer army of fact-checkers has published a new report that affirms that the skepticism was warranted. Over the course of four years, 270 researchers attempted to reproduce the results of 100 experiments that had been published in three prestigious psychology journals. It was awfully hard. They ultimately concluded that they'd succeeded just 39 times. The failure rate surprised even the leaders of the project, who had guessed that perhaps half the results wouldn't be reproduced.
AT&T reportedly playing dirty tricks to serve extra ads through airport hotspot. AT&T's "free" Wi-Fi may be too good to be true. One of the company's Wi-Fi hotspots, in Virginia's Dulles airport, is reportedly using an ad-injection platform to tamper with the web traffic of users and bombard them with more ads. Jonathan Mayer, a computer scientist and Stanford lawyer, says he discovered ad-injecting code while using the AT&T hotspot in the airport. Mayer noticed ads appearing on educational, government, and ad-supported sites such as The Wall Street Journal, and decided to take a look at the web source, discovering that it was adding lines of code that would pull in promotional materials from outside companies. [...] For now, such tools exist in something of a legal gray area, with the FCC's net neutrality rules and a host of other legislation and rulings theoretically restricting their use.
Leading science publisher retracts dozens of papers for fake peer reviews. Springer Publishing, one of the world's leading publishers of Science, Technology and Medicine (STM) books and journals, issued an announcement this week that 64 different professional articles, primarily in the medical field, had been retracted. It turns out that the vaunted peer review process, designed to ensure that multiple sets of experts evaluate the quality of the work before it hits the presses, had fallen apart. The peer reviews in some cases were found to be "highly suspicious" with bogus email addresses and questionable credentials.
Police radios will be killed soon — yet no one dares say 'Huawei'. In less than 18 months' time the police radio network will be switched off. There is no obvious replacement and the looming omnishambles is turning into a bonanza for Arqiva, the only company brave enough to offer a solution. [...] The British police and the other emergency services use a system called Airwave. This uses a technology called Tetra (Terrestrial Trunked Radio) which is half way between a mobile phone system and a walkie talkie. It's an ancient technology and very poor at mobile data, which runs at 7.2kbs.
Hackers who breached corporate wires made millions off insider trading. An international hacking ring armed with tens of thousands of corporate secrets pocketed more than $100 million from illicit trades, targeting a core vulnerability of the financial system in one of the digital age's most sprawling insider-trading schemes, federal investigators said Tuesday [8/11/2015]. Since 2010, more than 30 hackers and traders across the U.S., Ukraine, Russia and other countries coordinated to steal and profit from more than 150,000 press releases, which were scheduled to be delivered to investors from corporate wire services Business Wire, PR Newswire and Marketwired.
Fox News Lurches Left as Murdoch's Sons Take Control of Media Dynasty. Last year Murdoch elevated his sons to prominent positions, James to co-COO and Lachlan to non-executive co-chairman, but the turnover of the conglomerate came sooner than expected. For 15 years, Roger Ailes has enjoyed near total autonomy as head of Fox News, but Ailes' sovereign rule ended abruptly with the move.
Republicans slam Obama administration as Russia tries Arctic land grab. Republican lawmakers slammed the Obama administration this week after Russia announced it had submitted a bid to the United Nations for huge areas of the Arctic that could contain vast quantities of oil and gas, with one lawmaker describing the application as evidence of a "strategic blunder" on the part of the administration's foreign policy. Russia's foreign ministry said in a statement Tuesday [8/4/2015] that Moscow was claiming over 463,000 square miles of Arctic sea shelf, extending more than 350 nautical miles from the shore. The Arctic is believed to hold up to 25 percent of the planet's untapped oil and gas supplies. Russia, the U.S. and Canada are among those trying to assert jurisdiction over parts of the region.
Lawsuit could reveal secret Saudi connection to 9/11. A federal lawsuit moving forward in Manhattan could open the floodgates to tightly held government secrets about foreign connections to the 9/11 attacks. While the Obama administration refuses to make public the censored 28 pages of the congressional intelligence report implicating the Saudi government in the terror strike — defying bipartisan requests from lawmakers — the two investigators who authored the long-secret section will more than likely be called to testify in the lawsuit brought against the kingdom of Saudi Arabia. Former FBI investigator Michael Jacobson and former Justice Department attorney Dana Lesemann ran down FBI leads tying Saudi officials to some of the Saudi hijackers and documented their findings in the report.
North Korea turns back clocks to create new time zone. The isolated nation's Korean Central News Agency (KCNA) announced the change Thursday [8/4/2015]. North Korea's clocks will be turned back half an hour on Aug. 15, which marks the 70th anniversary of the country's liberation from Japanese rule at the end of World War II. The change will place North Korea 12½ hours ahead of Eastern Standard Time, taking the country's time out of synch with Japan and South Korea, which are both 13 hours ahead of the U.S. East Coast.
RollJam: This $50 'Universal Remote' Unlocks All Kinds Of Car Doors. With just two radios, a microcontroller and a battery, all purchasable over eBay for less than $50, independent researcher Samy Kamkar has created something wonderfully villainous. His so-called RollJam exploits digital keys and unlocks cars almost at will. In recent weeks, he's done just that on his own Lotus Elise models from 2005 and 2007, as well as some Toyotas, a Cadillac and the Cobra alarm keys used by a number of vehicles. The RollJam takes advantage of a design flaw in the protocol that determines how keys communicate with cars. It intercepts "rolling codes", the one-time authentication codes exchanged by car and key that change with each lock and unlock.
Russia hacked Joint Chiefs of Staff and shut down the email system of 4,000 Pentagon employees for Eleven Days. Russia was behind a huge cyber attack on the Pentagon's Joint Chiefs of Staff, it has been reported. The 'sophisticated cyber intrusion' occurred sometime around July 25 and affected some 4,000 military and civilian personnel work for the Joint Chiefs of Staff. It shut down the email system for 11 days, and masses of sensitive information is feared to have been sent to accounts across the internet.
Russia hacks Pentagon computers: NBC, citing sources. U.S. officials tell NBC News that Russia launched a "sophisticated cyberattack" against the Pentagon's Joint Staff unclassified email system, which has been shut down and taken offline for nearly two weeks. According to the officials, the "sophisticated cyber intrusion" occurred sometime around July 25 and affected some 4,000 military and civilian personnel who work for the Joint Chiefs of Staff. Sources tell NBC News that it appears the cyberattack relied on some kind of automated system that rapidly gathered massive amounts of data and within a minute distributed all the information to thousands of accounts on the Internet.
Kellogg's to dump artificial ingredients from cereal by 2018. Amid declining sales and growing customer concern over processed foods, Kellogg's has announced it will eliminate artificial ingredients from its products within the next three years. Paul Norman, the president of Kellogg North America, announced the company's decision on Tuesday [8/4/2015] during a call with investors. "We have been working to remove artificial colors and flavors across Kellogg's branded cereals and a variety of Kellogg's branded snack bars as well as Eggo frozen foods," Norman said in a transcript released from the call. "Our goal is to complete this transition by the end of 2018."
Ted Cruz Number One with Grassroots Tea Party Activists. On a national grassroots call hosted by Mark Meckler, tea party leader and founder of Citizens for Self Governance, Texas Senator Sen. Ted Cruz (R-TX) came out as the clear early favorite of national grassroots leaders. The call included over 100 tea party leaders and some former country Republican Party officials from 33 states including the early primary states of Iowa, New Hampshire, South Carolina and Nevada.
Santa Claus held hostage!
Russia demanding ownership of the North Pole. Russia, while still digesting its meal of Crimea, is taking another bite at expanding its sovereignty by laying claim Tuesday [8/4/2015] to the North Pole and a large area of the Arctic Ocean — an area involving oil and gas drilling as well as fishing. The Russian Foreign Ministry submitted its request on Tuesday to the United Nations committee that arbitrates sea boundaries.
Ted Cruz Edges Donald Trump in July's Breitbart Primary. Sen. Ted Cruz (R-TX) barely edged businessman Donald Trump in July's Breitbart Primary as Trump surged into second place, followed by Dr. Ben Carson, who grabbed the third spot. Cruz, who won June's inaugural Breitbart Primary, was the first choice of 28.3% of the 70,566 participants last month. Trump was second with 27% of the vote.
ICANN chief warns of potential 'major problems' as U.S. prepares to relinquish Web oversight. A year away from a historic transition affecting the digital landscape, the head of the organization that regulates Web addresses warns that much still needs to be done to keep the Internet intact, regardless of whether the U.S. relinquishes its oversight as expected. [...] As recently as last month, ICANN encountered a firestorm after publishing a proposal that privacy advocates said would ravage the concept of anonymity on the Internet.
State Department watered down human trafficking report. In the weeks leading up to a critical annual U.S. report on human trafficking that publicly shames the world's worst offenders, human rights experts at the State Department concluded that trafficking conditions hadn't improved in Malaysia and Cuba. And in China, they found, things had grown worse. The State Department's senior political staff saw it differently — and they prevailed. A Reuters examination, based on interviews with more than a dozen sources in Washington and foreign capitals, shows that the government office set up to independently grade global efforts to fight human trafficking was repeatedly overruled by senior American diplomats and pressured into inflating assessments of 14 strategically important countries in this year's Trafficking in Persons report.
Pope to lead Havana mass next to Che Guevara portrait. Workers in Cuba have begun building the altar where Pope Francis will deliver mass during a landmark visit next month, placing it just to the left of a giant image of Che Guevara. Francis, who hails from Argentina like the famous revolutionary, will visit Cuba September 19 to 22 as part of a tour that will later take him to the United States.
Mt. Gox head arrested over loss of 650,000 bitcoins. Mt. Gox head Mark Karpelès was arrested by Japanese police on Saturday [8/1/2015], more than a year after the exchange folded amidst the loss of 650,000 bitcoins. Karpelès hasn't been formally charged but "police are alleging that he manipulated the company's computer system to inflate its assets," The Wall Street Journal reported.
NY to give low-cost electricity to Amazon, Bausch & Lomb, 13 other businesses. ReCharge NY allows selected businesses to buy low-cost power from the New York Power Authority in exchange for commitments to expand or create more jobs.
Obama poised to give financial aid to federal, state prisoners. More prisoners may soon have access to federal subsidies to pay for college under a new Obama administration initiative, ending a 20-year ban on Pell grants for state and federal prisoners. The move could come as soon as this week. Education Secretary Arne Duncan and Attorney General Loretta Lynch are scheduled to visit Goucher College's Prison Education Partnership at the Maryland Correctional Institution in Jessup on Friday [7/31/2015], to make "an important announcement related to federal aid."
Thanks Obama: American Homeownership at Lowest Rate Since 1967. In the era of Obama fewer Americans than ever own their own homes in yet another example of how there is no recovery in Obama's recovery. In a sure sign that America is not doing well, the rate of homeownership has fallen as low as a time in American history when there were still large parts of the country that didn't even have electricity yet!
Swedish military investigating video of possible sunken Russian submarine. Sky News reports that video of the 66-foot vessel was shot by a private company, Ocean X Team. The company said on its website that it was unclear how old the ship was or how long it had been at the bottom of the sea, but added "the Cyrillic letters on the hull indicate that it is Russian." Stefan Hogeborn, an OceanX diver that made the discovery, told Reuters that the submarine was "completely intact" with "no visible damage to the hull" and the hatches closed.
Want longer battery life? Avoid the New York Times and The Grauniad. Software developer Santeri Paavolainen says the code powering today's websites is taxing browsers so much, it's having a significant impact on power consumption. The programmer came to that conclusion after a casual examination of news sites including the New Scientist, the BBC, Forbes, The Guardian, and The New York Times, as well as Google and its YouTube video vault. Paavolainen used an electrical power meter and a 2013 Retina Macbook Pro running on 50-per-cent-brightness with Flash disabled by default to work out the amount of power devoured when browsing various sites.
Congress Demands Answers After Meth Lab Explodes In Federal Building. A suspected meth lab exploded in a federal laboratory Saturday night, and now Congress wants to know why. Congress opened an investigation into the blast that occurred at a laboratory on the National Institute of Standards and Technology campus in Gaithersburg, Md., after initial reports that it was caused by a security guard manufacturing drugs. On Wednesday [7/22/2015], Rep. Lamar Smith sent a formal letter to Penny Pritzker, secretary of the U.S. Department of Commerce, which oversees the NIST, demanding to know exactly what was going on.
Thousands of Apps Secretly Run Ads That Users Can't See. Thousands of mobile applications are secretly running ads that can't be seen by users, defrauding marketers and slowing down smartphones, according to a new report by Forensiq, a firm that tracks fraud in online advertising. Over the course of the 10-day study, one percent of all devices observed in the U.S. ran at least one app committing this kind of fraud; in Europe and Asia, two to three percent of devices encountered fake ads. Forensiq identified over 5,000 apps that display unseen ads on both Apple and Android devices. Advertisers are paying about $850 million for these ads each year, according to the report, and the apps with the highest rate of ad fraud can burn through 2 gigabytes of data per day on a single device.
Green Beret tells of shooting Taliban in CIA job interview, loses Silver Star for it. A Green Beret who was awarded the Silver Star, then saw it stripped away because he killed a Taliban bombmaker, is telling why he did it, as conveyed in a CIA job interview he conducted nearly four years ago. Maj. Matt Golsteyn said the insurgent was a known maker of improvised explosive devices and was in the presence of such components. He considered him an armed combatant, so he shot him.
Military reservists with DEA jobs say agency bosses ridiculed their service. More than a dozen senior Drug Enforcement Administration agents who fought in Iraq and Afghanistan as military reservists claim their bosses within the law enforcement agency ridiculed their service, assigned them to jobs their war injuries made especially difficult — and, in one case, allegedly planted a cellphone in an agent's car to track his movements and record conversations. The agents, who have filed a formal complaint with a federal watchdog agency over allegations that date back more than a decade, believe they were singled out from other veterans within the agency because their duties caused staffing problems, according to interviews and court documents obtained by Fox News. If their claims are true, the agency's treatment of the reservists is in violation of President Obama's direct order to federal agencies that unfair treatment of veterans will not be tolerated.
Campaign Memo: Ted Cruz Has Raised More Hard Money Than Every Other GOP Candidate Including Jeb Bush. The fundraising numbers from last Federal Election Commission (FEC) fundraising quarter for 2016 GOP presidential candidate Sen. Ted Cruz (R-TX) were so good combined with one week in the previous quarter, he has actually raised more "hard money" than former Florida Gov. Jeb Bush, a new memo from his campaign manager Jeff Roe obtained exclusively by Breitbart News reveals.
Obama's Waldorf Astoria snub breaks presidential tradition. President Obama will not stay at the Waldorf Astoria on Friday amid fears the place could be bugged after it was sold to a Chinese company. The Department of State changed a tradition of putting up US officials at the Waldorf — where every president since Herbert Hoover has hung his hat — after Hilton Worldwide announced it was selling the hotel to Anbang Insurance Group. Reports say there are fears the Chinese might set up a bugging system.
Illegal Immigrant Who Killed Chandra Levy May Be Released. Attorneys for Ingmar Guandique, an illegal immigrant from El Salvador who murdered Washington intern Chandra Levy in 2001, will likely ask for Guandique to be released from jail while he awaits a retrial of his 2010 conviction. A hearing is scheduled for Tuesday [7/14/2015].
Judge Orders Anti-Obama Filmmaker D'Souza Receive Psychological Counseling. A Manhattan judge ordered Dinesh D'Souza, best known for documentaries critical of President Obama, to continue four more years of community service, as well as psychological counseling on Monday. [...] The psychiatrists D'Souza was first ordered to see found no signs of depression, but U.S. District Judge Richard M. Berman overruled their findings and ordered D'Souza see a new psychological counselor weekly.
Ex-Obama DHS Adviser Tweets #AllahuAkbar Celebrating SC Flag Change. Mohamed Elibiary, the former Department of Homeland Security Advisor who was relieved of duty last year after his ties with the Muslim Brotherhood became publicly known is now praising Allah and the Obama Administration in response to South Carolina's decision to remove the Confederate Flag. Taking to twitter, Elibiary applauded Obama's efforts to shame the South into giving up history for political correctness while praising federalism.
World's smallest [B]ible is the size of a grain of sugar. The world's smallest [B]ible, etched on a microchip the size of a grain of sugar, has been placed on display as part of the Israel Museum's 50th anniversary celebration. Created by scientists at the Technion-Israel Institute of Technology, the Nano Bible is a gold-plated silicon chip the size of a pinhead on which the entire Hebrew Bible is engraved. The tiny [B]ible needs to be magnified 10,000 times to be legible.
Overflowing GOP presidential field has Fox News in demand. [Scroll down] It's not just Fox News. Broadcast stations in the early primary voting states of Iowa, New Hampshire, South Carolina and Nevada are preparing for a 2016 onslaught — which they welcome, because presidential ads boost their bottom lines every four years.
Man Catches Mechanics in His Car at Taco Bell Drive-Thru in Moreno Valley. Several hours after dropping his car off at a Nissan dealership, an employee at a Taco Bell in Moreno Valley found two mechanics in his vehicle in the drive-thru lane. [...] The dealership told Eyewitness News the mechanics did violate policy. Their standard test-drive route is 4.8 miles, and the two mechanics drove Jones' car a distance of close to seven miles.
The Editor says...
It doesn't matter if the standard test drive route is a quarter of a mile. The standard test drive shouldn't loop through the Taco Bell drive-through line. Your car is still yours while it's in the shop.
Inside the Biggest Lottery Scam Ever. Eddie Tipton's case may piece together the most ornate and brazen run on the lottery of all time. It's certainly the largest jackpot claimed and then withdrawn in lottery history. And Tipton — if he did pull off the attempted heist — may not be the only one in on the job.
Obama's grandmother to cook for president on Kenya trip. President Barack Obama's Kenyan grandmother, known as Mama Sarah, vowed Friday [7/3/2015] to cook a traditional meal for her grandson when he visits the East African nation, the birthplace of his father, later this month.
South Carolina church fire caused by lightning, officials say. Lightning, not arson, caused the fire that gutted a traditionally black church in South Carolina this week, federal and state investigators have concluded. Tuesday's [6/30/2015] fire at Mount Zion African Methodist Episcopal Church in Greeleyville was caused by lightning, and there was "no criminal intent," the Bureau of Alcohol, Tobacco, Firearms and Explosives said Thursday on Twitter. The South Carolina Law Enforcement Division concurred, releasing a statement Thursday [7/2/2015] saying that the fire is "best classified as natural" and that investigators found no indications of wrongdoing.
Isn't this what the telephone is for?
Obama to visit Pentagon for ISIS update. Obama plans to meet with his national security team and speak on the subject in the afternoon [7/6/2015], according to the White House. He is expected to be briefed on the war by Defense Secretary Ash Carter and Chairman of the Joint Chiefs of Staff Gen. Martin Dempsey, among others. The president's rare visit to the Pentagon comes as he is deepening the U.S. military's involvement in Iraq to help drive back ISIS forces.
Obama heads to the Pentagon for ISIS update. President Obama will head to the Pentagon Monday [7/6/2015] to receive an update on operations against the Islamic State, Navy Times reported Sunday night. At the Pentagon the president is expected to make remarks to the press on the ongoing airstrikes and operations against the terror group, one day before Defense Secretary Ashton Carter and Chairman of the Joint Chiefs of Staff Gen. Martin Dempsey testify before the Senate Armed Services Committee.
Somebody is cutting Internet cables, causing massive outages. The FBI is investigating a mysterious string of attacks on fiber optic cables in the San Francisco Bay area, including one that severely disrupted Internet service at numerous businesses and residential buildings Tuesday morning [6/30/2015].
Survey says: 35 percent of Americans would expatriate. As the Fourth of July weekend looms and Americans prep their grills and ready their fireworks, some citizens are packing their bags. A recent online poll of more than 2,000 adults by TransferWise, a peer-to-peer money transfer service based in the United Kingdom, revealed that 35 percent of American-born residents and emigrants would consider leaving the United States to live in another country.&nbsp This percentage greatly increases for those age 18 to 34.
Why couldn't they have left the country eight years ago?
Poll: Obama Millennials Want To Leave The America They Created. A new poll from TransferWise shows that 35 percent of those born in the United States would consider ditching their home country to live elsewhere; that number skyrockets among those aged 18-34, the so-called millennials, 55 percent of whom said they would think of taking off if given the chance. Most of those millennials cite economics as a chief factor in their desire to leave: 43 percent of men and 38 percent of women said they'd leave if they could get paid more in another country.
Cruz Reminds Katie Couric That Hillary Created Anti-Obama Birther Movement. Faded, former-media darling Katie Couric hosted Republican Senator Sen. Ted Cruz (R-TX) for a full-hour to discuss a wide range of issues Monday [6/29/2015]. The left-wing anchor, who is now perched at a place called Yahoo!, introduced Cruz as a historic candidate — potentially the first American president to be born in Canada. Later in the interview, she questioned Cruz on his citizenship.
Biden cheers end of white majority, 'that's a good thing'. Vice President Joe Biden welcomed a top Latin American leader to Washington by declaring that "those of us of European stock" will be the minority in less than two years, and, he added, "that's a good thing." Biden made the comments during a State Department luncheon for Brazilian President Dilma Rousseff.
Report: Sweeping New Hostage Policy Due To 'Idiot' At State Dept, WILL Harm Americans. The federal government will stop threatening families with criminal prosecution for attempting to pay ransom for loved ones taken hostage by terrorist groups, President Barack Obama will announce Wednesday [6/24/2015] in an executive order clarifying and changing the way the government handles hostage situations. The sweeping new policy is due to "an idiot" at the Department of State, an official close to the review process told The Daily Caller News Foundation — and "it's going to encourage more kidnappings of U.S. service members and U.S. diplomats stationed abroad, and it's going to make Americans targets."
Senate advances fast-track trade bill for Obama. The Senate on Tuesday [6/23/2015] voted to advance President Obama's trade agenda, approving a measure to end debate on fast-track authority. The 60-37 motion sets up a vote on final passage on Wednesday [6/24/2015]. If the Senate approves fast-track or trade promotion authority (TPA), it would then be sent to Obama's desk to become law.
Texas turns away from criminal truancy courts for students. Gov. Greg Abbott has signed into law a measure to decriminalize unexcused absences and require school districts to implement preventive measures.
After Hacking U.S. Personnel Files: Chinese Will Dine With Kerry at Mt. Vernon. Secretary of State John Kerry said he will meet with Chinese leaders next week for the annual U.S.-China Strategic and Economic Dialogue and then hold "a dinner at Mount Vernon" for them. Kerry will be hosting the Chinese at Mount Vernon, the Virginia estate of George Washington, less than three weeks after the Office of Personnel Management announced that the personnel files of some four million current and former federal employees had been hacked, reportedly by the Chinese.
When was anyone fired for incompetence in the Obama administration?
Will anyone at OPM be fired for this catastrophic mega-hack by China? Imagine the situation was reversed and the NSA had been caught lifting the personnel files of virtually every human being who works for the Chinese government. How tense would relations be with China right now? I'm thinking somewhere on the order of you-just-bombed-our-embassy tense. As it is, if there are plans afoot to retaliate, the White House is doing an uncharacteristically good job of keeping them secret so far.
Pope Francis warns of destruction of world's ecosystem in leaked encyclical. Pope Francis will this week call for changes in lifestyles and energy consumption to avert the "unprecedented destruction of the ecosystem" before the end of this century, according to a leaked draft of a papal encyclical. In a document released by an Italian magazine on Monday, the pontiff will warn that failure to act would have "grave consequences for all of us".
The Editor says...
I guess the Pope should read the Bible, which clearly states that God has made the heavens, with all their host, and the earth, and all things that are in it, and the seas, and all that is in them, and He preserves them all. (Nehemiah 9:6) God himself preserves the earth (and the oceans and the atmosphere), not governments, not environmentalists, and certainly not the U.N.
Obama Dealt Massive, Humiliating Defeat on Trade. President Obama was handed a horrific defeat Friday [6/12/2015] in Congress as his own Party deserted him to thwart trade legislation for which he had personally lobbied and which he viewed as a keystone of his second term legacy. The vote, which was on a measure crucial to passage of the legislation, wasn't even close, as the House rejected a trade adjustment assistance (TAA) package by 302-126.
How telemarketers get around the "Do Not Call" list. The federal government set up the Do Not Call Registry 12 years ago, to stop annoying calls from sales people. But they're still getting through. Since 2009, complaints to the Federal Trade Commission have nearly tripled, from 63,000 a month to 150,000.
Vatican makes history: Pope allows Islamic prayers, Koran readings. For the first time in Vatican history, the pope allowed for the reading of Islamic prayers and Koran readings from the Catholic facility. The readings and prayer came as Pope Francis met with Israeli President Shimon Peres and Palestinian Authority President Mahmoud Abbas in Vatican City, a gathering designed to pray for Middle Eastern peace.
Whistleblowers testify on gov't backlash, DHS agent says bosses tried to strip her gun rights. A Department of Homeland Security whistleblower testified Thursday [6/11/2015] that the "retaliation" against her for probing a controversial visa program was so extensive she was told she couldn't "carry or own a personal weapon" — a step she described as a constitutional rights violation, and just one of several ways she was punished for speaking out. Taylor Johnson, a senior special agent in the Homeland Security Investigations division of Immigration and Customs Enforcement, testified at a Senate hearing alongside whistleblowers from several other agencies who claim to have faced similar harassment.
'Wounded Warrior' Charity Fights — To Get Rich. The Wounded Warrior Project's CEO wants charity execs to get a big-league salary without worries about high overhead — and he's not shy about selling donor info.
Top Weather Service official creates consulting job — then takes it himself with $43,200 raise, watchdog says. A senior National Weather Service official helped write the job description and set the salary for his own post-retirement consulting post — then came back to the office doing the same job with a $43,200 raise, the agency's watchdog found. The deputy chief financial officer also demanded that he be paid a $50,000 housing allowance near Weather Service headquarters in downtown Silver Spring in violation of government rules for contractors, one of numerous improprieties in a revolving-door deal sealed with full knowledge of senior agency leaders, according to an investigation by the Commerce Department inspector general's office.
Huge fall in stop-and-frisk raises fear that cops are reluctant to confront criminals. The frightening message — echoed by police supervisors and union leaders — comes as stop-and-frisk encounters are on pace to plunge by 42% this year, with 20,000 fewer street stops. There were 11,652 stops across the city through June 3 — projecting to roughly 28,000 for the year, records obtained by the [New York] Daily News show. As the number of stops fell, the number of murders spiked 19.5% during the first five months of the year, the number of people shot is up 9.2% and the number of shooting incidents jumped 9%.
Mississippi superintendent won't say if he'll drop charges against cheering spectators. A Mississippi superintendent who pressed charges against people for cheering during a high school graduation ceremony says he plans to make a statement in court Tuesday [6/9/2015], but did not say whether he would drop the charges. Senatobia school Superintendent Jay Foster reiterated Friday in a telephone interview with The Associated Press that his aim is to ensure that some families do not ruin graduations by causing a ruckus. He said that when he first started at Senatobia four years ago, out-of-control cheering meant some families could not hear a graduate's name called or see them walk across the stage to receive their diploma.
The Editor says...
It's a shame they have to bring in the police to control the behavior of those who have no concept of decorum or polite behavior.
China is gambling Obama doesn't have will to respond to its massive land grab. You may not have noticed, as ISIS expands its reach across Iraq and Russia fuels conflict in Ukraine, but the odds of an armed confrontation between the United States and China just dramatically increased. After years of ignoring China's growing assertiveness in Asia, the Obama administration has been taken unaware by a major land and power grab by Beijing. Over the past several years, China has steadily expanded its territorial ambitions, including a claim that the entire South China Sea is under its dominion. The sea is one of the world's most strategic bodies of water.
We Can't Let John Deere Destroy the Very Idea of Ownership. It's Official: JOHN Deere and General Motors want to eviscerate the notion of ownership. Sure, we pay for their vehicles. But we don't own them. Not according to their corporate lawyers, anyway. In a particularly spectacular display of corporate delusion, John Deere — the world's largest agricultural machinery maker — told the Copyright Office that farmers don't own their tractors. Because computer code snakes through the DNA of modern tractors, farmers receive "an implied license for the life of the vehicle to operate the vehicle." It's John Deere's tractor, folks. You're just driving it.
GM says you don't own your car, you just license it. GM has joined with John Deere in asking the government to confirm that you literally cannot own your car because of the software in its engine. Like Deere, GM wants to stop the Copyright Office from granting an exemption to the Digital Millennium Copyright Act that would allow you to jailbreak the code in your car's engine so that you can take it to a non-GM mechanic for service, or fix it yourself. By controlling who can service your car, GM can force you to buy only official, expensive parts, protecting its bottom line.
Defense chief: Iraqis showed no will to fight at Ramadi. The Islamic State group's takeover of the provincial capital Ramadi is stark evidence that Iraqi forces lack the "will to fight," Defense Secretary Ash Carter said in a TV interview that aired Sunday [5/24/2015].
Obama Deal Seeks to 'Eliminate' Trade Barriers With Communist Regime Now Running $24.9B Trade Deficit With U.S.. The Trans-Pacific Partnership that President Barack Obama is negotiating with 11 other nations seeks to eliminate both tariff and nontariff trade barriers with these countries, according to the Congressional Research Service. One of those countries is Vietnam, which the State Department says maintains a Communist regime. In 2014, the U.S. ran a $24,858,700,000 trade deficit with Vietnam, according to U.S. government trade data published by the Census Bureau. U.S. producers sold $5,724,900,000 in goods to purchasers in Vietnam. At the same time, producers in Vietnam sold $30,583,600,000 in goods to purchasers in the United States.
Go Forth And Pwn For Shizzle, Word List Guardians Tell Scrabble Players. A new batch of 6,500 words are now available to Scrabble players, after publishing house Collins updated its widely used Official Scrabble Words list Thursday [5/21/2015]. The list includes tech jargon and slang, such as pwn, twerk and shizzle.
How rude!
Congressman Laughs at Conservative Sheriff for Saying Pot Causes Violent Behavior. During a House Judiciary hearing Representative Steve Cohen (D-TN) asked conservative Milwaukee sheriff and frequent Fox News guest David Clarke if he thought marijuana possession should excluded from the discussion of violent drug offenses that included meth, crack, and heroin. When Clarke said no, Cohen burst out laughing.
Study: Lyrics of No. 1 Hit Songs Average a Third-Grade Reading Level. Have you ever been driving along, listening to the latest hit song on a Top 20 radio station, and thought, "Man, these lyrics are really dumb?" Well, you're not alone. According to a new study conducted by data wiz Andrew Powell-Morse, the lyrics for the last decade's No. 1 hit songs average a third-grade reading level.
The Editor says...
This isn't much of a news bulletin, inasmuch as the vocabulary one would expect to encounter in college is replete with words that don't rhyme with any other words. The simpler the lyrics, the more memorable the song will be.
Cancer charities bilked donors out of $187 million, government says. A group of four cancer philanthropies bilked donors across the country out of $187 million, the Federal Trade Commission charged Tuesday [5/19/2015] in what the agency called one of the largest government actions against charity fraud. The four groups named in the civil complaint are the Cancer Fund of America, Cancer Support Services, the Children's Cancer Fund of America and the Breast Cancer Society. Their operations from 2008 to 2012, which were called a "sham" by the FTC, relied on emotional appeals to help women and children with cancer.
Cancer charities used public's $187 million for cruises, dating sites: FTC. The federal government has charged four sham cancer charities for bilking more than $187 million from consumers for cars, trips, luxury cruises and even dating site memberships. All 50 states and the District of Columbia joined federal officials to charge in federal court the Cancer Fund of America, Cancer Support Services, Children's Cancer Fund of America and the Breast Cancer Society, according to the Federal Trade Commission. The four charities and various executives were charged with using telemarketing calls, direct mail, websites and other materials to raise money.
Tennessee family accused of spending $187M raised for cancer charities on themselves. The charities hired telemarketers to collect $20 donations from people across the country, telling consumers that they provided financial aid and other support to cancer patients, including pain medication, transportation to chemotherapy visits and hospice care. But little money made it to cancer patients, as the groups "operated as personal fiefdoms characterized by rampant nepotism, flagrant conflicts of interest, and excessive insider compensation" with none of the controls used by bona fide charities, the FTC said Tuesday [5/19/2015].
Senators in both parties defy Obama, push renewal of crude oil exports for economy, energy security. The bill demonstrates growing support among Republicans and Democrats for lifting the export ban, implemented in the 1970s when the Arab oil embargo prompted the prohibition of all exports of American crude oil. The U.S. now has become the world's largest producer of crude oil and natural gas. Supporters of the measure say it's time U.S. law catches up to that reality and point to provisions in the legislation that would halt exports in the event of unintended consequences. "This bill provides triggers to stop exports if gas prices increase or if our economy is adversely affected," said Sen. Joe Manchin III, a West Virginia Democrat and co-sponsor of the bill.
NYPD Commissioner Considering Granting Amnesty To 1.2 Million Low-Level Offenders. First he called for reduced penalties for smoking marijuana. Now, Bratton wants to explore granting amnesty to 1.2 million city residents with open warrants for low-level offenses, people who run the risk of being arrested for failing to resolve tickets for drinking in public, disorderly conduct and the like, CBS2's Marcia Kramer reported Monday [5/18/2015]. There is one statistic that shows the magnitude of the problem. Last year, of the hundreds of thousands of tickets that were given out for low-level offenses, fully 40 percent of the people either skipped the proceedings or didn't show up, Kramer reported.
HTTPS: the end of an era. Mozilla, the foundation that maintains Firefox, has announced that it will effectively deprecate the insecure HTTP protocol, eventually forcing all sites to use HTTPS if they hope to use modern features. [...] An HTTPS site can not be built on a desert island network, because you need a signature from a certificate authority. A dissident is screwed, because the dissident must give identifying information to the certificate authority.
Editor In Chief Of World's Best Known Medical Journal: Half Of All The Literature Is False. Over the course of human history, our planet has experienced multiple paradigm shifting realizations, all of which were met with harsh resistence at the time of their revelation. One great example is when we realized the Earth was not flat. Today, we are seeing these kinds of revelatory shifts in thinking happen in multiple spheres, all at one time. It can seem overwhelming for those who are paying attention, especially given the fact that a lot of these ideas go against current belief systems. There will always be resistance to new information which does not fit into the current framework, regardless of how reasonable (or factual) that information might be.
New bill would allow New Jersey drivers to pump their own gas. New Jersey and Oregon are the only two states that require attendants to pump gas.
Automakers Say You Don't Really Own Your Car. [The Electronic Frontier Foundation] is fighting for vehicle owners' rights to inspect the code that runs their vehicles and to repair and modify their vehicles, or have a mechanic of their choice do the work. At the moment, the anti-circumvention prohibition in the Digital Millennium Copyright Act arguably restricts vehicle inspection, repair, and modification. If EFF is successful then vehicle owners will be free to inspect and tinker, as long as they don't run afoul of other regulations, such as those governing vehicle emissions, safety, or copyright law.
The Saudis drop the veil: Yes, we're considering our own nuke to balance against Iran. The Saudis have not been coy about their intention to address the threat posed by a revisionist and potentially nuclearizing Iran. While the West and the Obama administration, in particular, have been pursuing a deal with Iran that critics say ensures that the Islamic Republic will eventually develop an atomic weapon, Iran has been expanding its influence across the region.
More Pirate Fishing Off the Texas Coast!. In a Saturday [5/2/2015] story from Breitbart Texas, you read about a tough new bill being pushed by the Texas congressional delegation to combat illegal fishing in the Gulf of Mexico. The need for that law was proven again on Friday [5/1/2015], as not one, but two Mexican Lanchas were seized in US waters for poaching with illegal long lines and gill nets.
9th Circuit Court's Democratic Campaign Contribution. The Ninth Circuit Court of Appeals has handed a gift to the Kamala Harris for U.S. Senate campaign, allowing Ms. Harris to collect confidential taxpayer information about donors to charities and nonprofit advocacy organizations, all without probable cause and a warrant. The leftwing Harris is currently California's Attorney General, and is touted by some as "the next Barack Obama." She also is the state's top charity regulator. The court said she may collect names of top donors to all charities and nonprofit advocacy organizations for "law enforcement" reasons even without a hint of lawbreaking. This will undoubtedly intimidate nonprofit critics of her policies.
Congress Launches Probe Into White House Data Breaches. Congress has launched a probe into cyber attacks on White House computer networks that are believed to have exposed personally identifiable information of U.S. citizens and official meetings with ambassadors, according to a letter sent to President Obama by a Senate investigatory committee. Lawmakers are attempting to determine the extent of a recent breach reported to have been committed by Russian hackers in 2014. While the White House initially downplayed the extent of the information accessed by these cyber criminals, investigators say the breach may have been more widespread than previously believed.
FEC head under fire for women's forum 'stacked' with Dems. The chairwoman of the supposedly nonpartisan Federal Election Commission is under fire for planning a forum next month on women in politics "stacked" with Democrat-leaning speakers and apparent Hillary Clinton supporters. One conservative lawyer already is calling for an inspector general investigation; another group is urging Chairwoman Ann Ravel to call off the event. To Ravel's detractors, the forum is yet another example of the allegedly partisan turn being taken by the FEC under her leadership.
Hugging without permission now 'sexual assault' at U.Va.. I and my wife [sic] are happily married, and neither of us is abusive, much less criminal. But under the University of Virginia's broad new "sexual assault" policy, my wife could be deemed guilty of "sexual assault" when she hugs me without advance permission. So, apparently, would any couple in America that engages in making out, without lots of explicit discussion in advance — that is, pretty much every person in America who is married or in a committed relationship.
1 receipt, 2 shopping carts, nearly $500K in losses for Home Depot. A Bloomfield man was sentenced to three years probation Monday [4/27/2015] for scamming Home Depot out of nearly $500,000 with an elaborate ruse prosecutors say was carried out hundreds of times at stores in New Jersey and along the East Coast. Daniel Chalet, 29, pleaded guilty in January 2014 to conspiring to commit wire fraud for a scheme that ran from 2009 through 2012, New Jersey federal prosecutors say.
GM, Ford, And Others Want to Make Working on Your Own Car Illegal. It's called the Digital Millennium Copyright Act (DMCA). It's been around since 2000 and started as anti-Internet piracy legislation. But automakers want to use it to try and make working on your own car illegal. Yes, illegal. The general premise is that unlike cars of the past, today's vehicles are so advanced and use such a large amount of software and coding in their general makeup, altering said code could be dangerous and possibly even malicious.
Former CBS Reporter Sharyl Attkisson to Host New National Sunday Morning Show. Sinclair Broadcasting Group has announced that it has hired former CBS News investigative reporter Sharyl Attkisson to host a new national Sunday morning program that will air on its affiliates. The 30-minute show will launch in the fall and will be "a blend of investigative and political journalism, with a focus on accountability."
There are a remarkably small number of people who trust the government. Buried in a massive Pew study on the public's feelings about data and open government is this amazing nugget: Just 23 percent trust the federal government to do the right thing "at least most of the time." [...] Not surprisingly, how you feel about the federal government depends somewhat on your party affiliation. Twice as many Democrats as Republicans say they trust the government to do the right thing most of the time, a function of the fact that the "government" is currently represented, symbolically speaking, by a Democratic president. Those splits would likely reverse themselves if a Republican was in the White House.
Belle Gibson, wellness author, admits she faked cancer: 'None of it's true'. Australian wellness writer Belle Gibson, who built an online empire and sold a cookbook based on claims that a healthy diet cured her of cancer, has admitted for the first time that she never had the life-threatening disease. "None of it's true," the 23-year-old confessed to Australian Women's Weekly in an interview published Thursday [4/23/2015].
Earth Day & Bill Penzey. This week I placed an order with Penzey's Spices, a company headquartered in Milwaukee, WI. [...] They also have a catalog that they mail out periodically. Lately it has come to my attention that the owner of the company, Bill Penzey Jr., includes a "newsletter" in his catalog, which is his soapbox to lecture his customers about diversity and other topics close to the hearts of progressives.
Journalists Who Reported That Tulsa Deputy Had Falsified Records Abruptly Resign. Two journalists from The Tulsa World, who reported last week that the reserve officer who accidentally killed an unarmed black man had falsified training records, turned in their resignations today [4/20/2015] for reasons unknown. Talking Points Memo learned that Dylan Goforth and Ziva Branstetter, the two staffers who broke the story last Thursday, were no longer with the World.
Missouri Town Responds To Officer Exodus After Election Of Black Female Mayor. A small city in Missouri caught national attention when roughly half of its employees resigned following the election of its first African-American female mayor. Many news outlets and bloggers have speculated that racism and sexism drove the exodus in Parma, a city of about 700 near the Mississippi River; whereas several residents say other factors were at play.
FEC Chairwoman to Solo Host Panel on Women in Politics Dominated by Dems. The chairwoman of the Federal Election Commission (FEC) will be hosting a public forum next month to discuss the under-representation of women in politics "despite record-breaking numbers of women in the 114th Congress". Though the government-funded event will be held in the FEC's Washington, D.C. office, the invitation is only signed by FEC Chairwoman Ann Ravel, who is a Democrat, and not by any of the other five FEC commissioners. However, the main focus of the event — the recruitment of female candidates for public office — falls outside the traditional scope of FEC activities.
The Quest to Boot Old Hickory Off the $20. This week, Senator Jeanne Shaheen of New Hampshire introduced the Women on the Twenty Act, legislation aimed at putting an American woman on the $20 bill. Shaheen's efforts nod to an initiative by Women on 20s, a group that is lobbying to change the $20 by 2020. That year Americans will mark the 100th anniversary of the passage of the 19th amendment, which granted women the right to vote.
DHS Ranked 'Worst Place To Work' In Federal Government. According to a 2014 survey by the Office of Personnel Management, the Department of Homeland Security (DHS) was ranked by its employees as the worst place to work among the government's 37 large departments or agencies, Congress was told Thursday [4/16/2015]. The department, which includes agencies such as Immigration and Customs Enforcement (ICE) and Customs and Border Patrol (CBP), received an index score of 48 on global satisfaction in 2014, compared to a score of 62 in 2010. Last year's score marks the lowest ranking of any government department that year.
Hacking into your home: TVs, refrigerators could be portal to most sensitive info. Forget doors and windows, the easiest way for a crook to break into your home may be through the stainless steel refrigerator in your kitchen, or the big screen TV in the living room. Modern appliances are increasingly connected to the Internet, and each presents a potential path for savvy hackers to enter your home virtually and steal your identity, bank and credit card information and any other personal information they can use to line their pockets and leave you in the lurch, experts warn.
Obama's 'Jade Helm' Program Comes to Texas. Some have speculated that Jade Helm is the military's response to a possible attack by a weapon of mass destruction. Others have noted that the training seems to be focused on putting down domestic political disturbances. Monday [4/13/2015], an overflow crowd for the Real County Commissioners Court meeting, heard Lt. Col. Daniel Pawlak explain why the United States military has begun training inside the United States in unprecedented ways. Sources in attendance in the Real County Courthouse told PJ Media that Pawlak said the military would be in Texas to train for "unconventional warfare suited to large land, low population areas."
Report: Tulsa sheriff's employees were told to forge Bates' training records. Some supervisors at the Tulsa County Sheriff's Office were told to forge Robert Bates' training records, and three who refused were reassigned to less desirable duties, the Tulsa World reported. Bates' training has come under scrutiny since the 73-year-old volunteer deputy killed Eric Harris on April 2. Bates claims he meant to use his Taser, but accidentally fired his handgun instead.
Ex-Im Bank Official Hit With Bribery Charge. A former loan official for the Export-Import Bank has been charged by the Justice Department with bribery for accepting cash or goods as bribes on 19 separate occasions.
North Korea Transfers Missile Goods to Iran During Nuclear Talks. North Korea supplied several shipments of missile components to Iran during recent nuclear talks and the transfers appear to violate United Nations sanctions on both countries, according to U.S. intelligence officials. Since September more than two shipments of missile parts have been monitored by U.S. intelligence agencies as they transited from North Korea to Iran, said officials familiar with intelligence reports who spoke on condition of anonymity.
Pentagon Deploys 'May I Kiss You?' Training. An issue that could "dramatically affect" the mission of the United States Armed Forces is telling soldiers when it is okay to kiss a girl. The Air Force is the latest branch to employ the services of Mike Domitrz, a speaker and author known for his "May I Kiss You?" training session, to teach servicemembers about consent and sexual assault prevention. On Thursday [4/9/2015] the Air Force awarded Domitrz's company, the Date Safe Project, $10,000 for three training sessions.
The Editor says...
This sort of training might indeed be necessary because the military probably gets a lot of godless, fatherless recruits who don't know how to behave.
FTC opens new office to protect you from the Internet of Things. The FTC says it'll be broadening its scope with the launch of a new Office of Technology Research and Investigation, described by the agency as "the next generation in consumer protection." The new division succeeds and replaces the FTC's current Mobile Technology Unit, which focused on safeguarding children from deceptive mobile apps and overseeing other smartphone-centric topics.
21 Days: Treasury Says Debt Has Been Frozen at $18,112,975,000,000. According to the Daily Treasury Statement for Friday, April 3, which was published by the U.S. Treasury on Monday, April 6, that portion of the federal debt that is subject to a legal limit set by Congress closed the day at $18,112,975,000,000 — for the 21st day in a row. $18,112,975,000,000 is about $25 million below the current legal debt limit of $18,113,000,080,959.35.
Court asked to bar D.C. government from illegally spending federal funds. A nonprofit government watchdog is asking a federal appellate court to bar District of Columbia officials from spending tax dollars under a budget measure previously declared unconstitutional by a U.S. District Court Judge Emmett Sullivan. Judicial Watch filed its motion Tuesday [4/7/2015] to intervene in the case on behalf of Clarice Feldman, a longtime D.C. resident. The case revolves around a measure passed by the D.C. Council and signed by then-Mayor Vincent Gray, the Local Budget Autonomy Act of 2012. Gray reversed himself and declined to enforce the law after being advised by then-D.C. attorney General Irvin Nathan that it was unconstitutional.
Key Witness: Prosecutor Manipulated Me Into Falsely Testifying Against Scooter Libby. Judith Miller, the former New York Times reporter, has blown a big hole in the case against Lewis "Scooter" Libby, convicted of lying to avoid blame for outing a CIA agent. Miller was a key witness in Libby's trial, but in her new book she has repudiated her testimony.
Alaska House brushes off constitutional claims, 'orders' massive federal land transfer. Rejecting the advice of its legal staff, the Alaska House of Representatives approved a bill Monday [4/6/2015] ordering the federal government to hand over most federal land in Alaska to the state by Dec. 31, 2016. House lawmakers said the federal government would be allowed to keep national parks, such as Denali, but not national monuments, preserves and areas such as the Arctic National Wildlife Refuge and the Izembek National Wildlife Refuge.
New revelation helps exonerate Scooter Libby. In a book just released, The Story: A Reporter's Journey, Judith Miller, a key witness in the Libby prosecution, states that Patrick Fitzgerald had offered repeatedly to drop all charges against Lewis Libby if he would "deliver" Vice President Cheney to him. In addition, she charges that Fitzgerald manipulated her into incorrectly testifying about a critical conversation she had with Libby and withheld exculpatory evidence from both her and the defense in order to induce her mistaken testimony — testimony the prosecution knew was made because she was acting under a false belief.
Native Hawaiians Arrested in Protests of Massive Telescope. After days of blockading the road to prevent construction machinery from reaching the summit, thirty-one out of about 300 protesters against the $1.4 billion Thirty Meter Telescope (TMT) in the Mauna Kea Conservation District on the Big Island of Hawaii were arrested by the Hawaii Police Department and officers of the Department of Land and Natural Resources. [...] Native Hawaiian protestors hope to reach the Supreme Court and worry that beginning construction before the courts reach resolution will cause irreparable harm to the environment and to Native Hawaiian ancestral graves and sacred places.
Army bows to Generation Y, loosens tattoo policy allowing more ink. Army Chief of Staff Gen. Ray Odierno confirmed Wednesday [4/1/2015] that the Army will change its unpopular tattoo policy, with looser rules that allow for more ink to take effect in the near future. "Society is changing its view of tattoos and we have to change along with that. It makes sense. Soldiers have grown up in an era when tattoos are much more acceptable and we have to change along with that," the general said while speaking at a conference in Huntsville, Alabama, Army Times reported.
---

Document location http://akdart.com/news.html
Updated February 20, 2018.

©2018 by Andrew K. Dart